News : 19 / 10 / 23
Married at Millbridge – L&A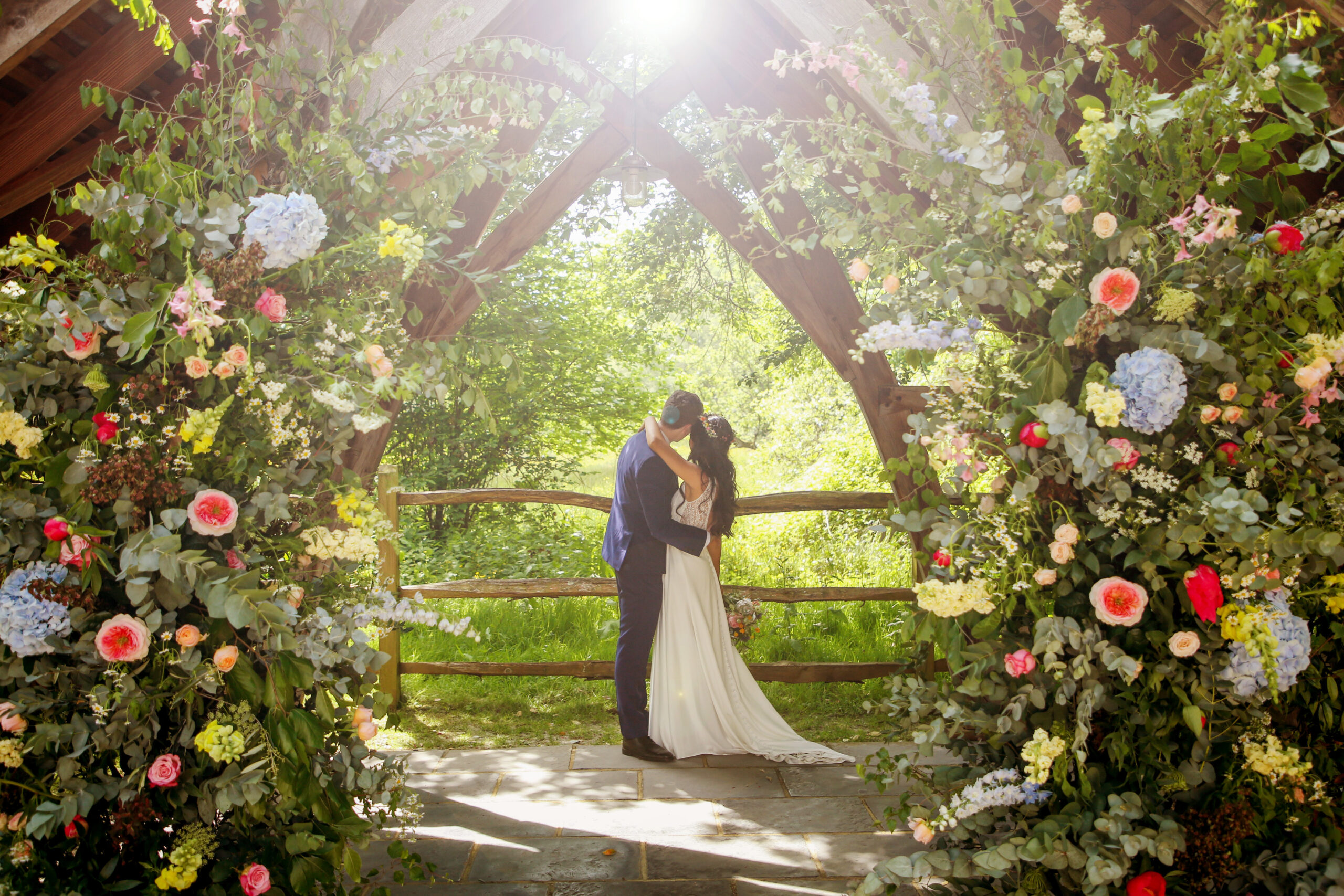 With the warmer summer days coming to an end, and the cosy autumn nights here to stay for a little while, we wanted to take a minute to reflect on what a wonderful season we have had.  We feel so lucky to have been a part of so many beautiful celebrations and we cannot thank our couples enough for choosing Millbridge Court!  We are very excited to see what the next few months bring and look forward to hosting our beautiful winter weddings…
But before we get too excited about the festive period, we couldn't not share a day full of so much colour, love and the most stunning hand crafted dress!  L&A's celebrations were nothing short of the perfect Spring day!
Tell us a bit about yourselves – how did you meet and what's the proposal story?
We met at medical school 9 years ago. We were living in the same flat in the halls of residence. We were really good friends, and then eventually got closer and started dating – Adam came to meet my parents before Christmas! I took Adam to one of the nearby country parks by the sea, and we had a really lovely time, and it was beautiful. Adam took me again 7 years later, but this time popped out a ring! A really beautiful proposal, with just the waves and sunshine to witness it!
Why did you choose Millbridge Court?
We got warm, friendly vibes when we visited. We loved the décor, and the outside ceremony area was stunning. We could imagine it well and it was always a dream to get married outside with lots of greenery and flowers! Living in England though, we were very much aware that it might rain, but loved how Millbridge were so flexible with deciding on inside/outside on the morning of the wedding. The wedding hall is also beautiful, with high ceilings and so much natural light!
What did you love about having a Spring wedding?
The outside ceremony 100% – we were SO lucky that on the day it was super sunny, honestly very blessed! The garden and the flowers were looking stunning outside too and the guests could all hang out and have drinks outside too.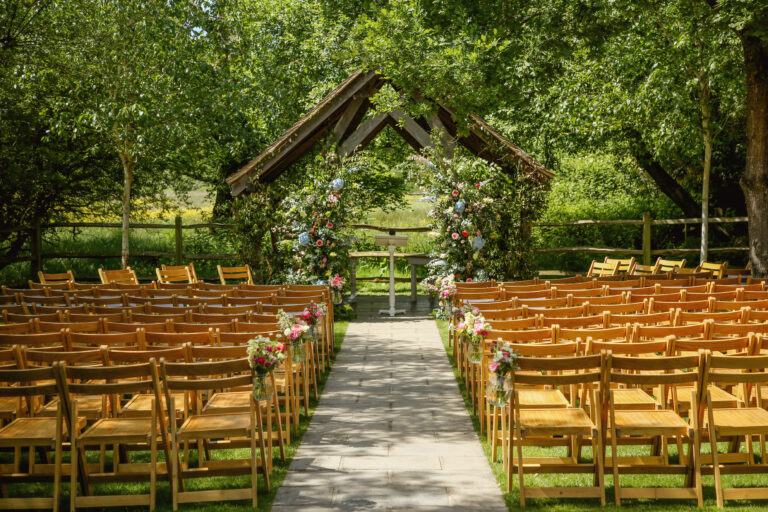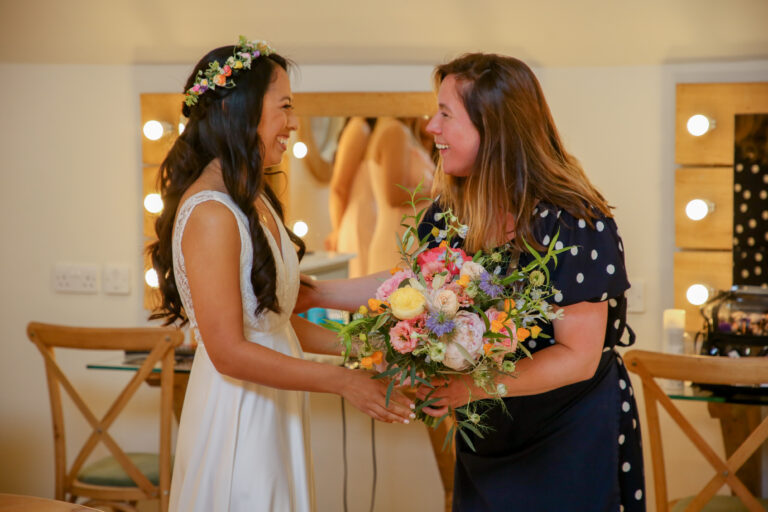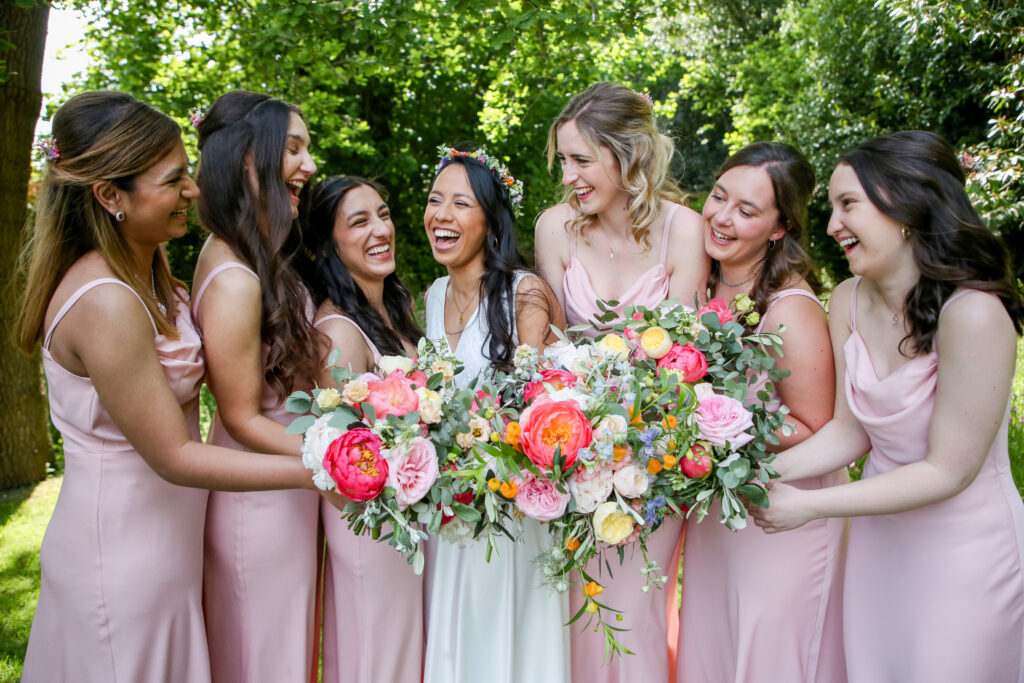 Tell us more about your suppliers and why you chose them.
We chose Gill Pike for our flowers – she was suggested to us by Millbridge but also, we loved her style. She was very friendly and personable when we met her, and we loved how chilled she was. When we talked about our ideas, she always kept in mind our budget and made sure we kept within. The flowers were beautiful – she killed!
Botanico cakes by Naomi was our wedding cake designer – again she delivered so well, made a scrumptious cake that all the guests complimented, and managed to create a stunning cake with her intricate flowers.
The band that we had were called Slingshot – we loved their music list and the sound of them, and they had amazing reviews. They absolutely smashed it – all our guests were up on the dance floor and asking for their contact numbers by the end too!
The wedding dress was by Sophie Rose Bridal – she did the best job of creating Lynnie's dream dress, we could not have asked for more. She was so personable, and her studio was such a welcoming environment.
We had photography and videography done by VLA. They are a married couple who have worked a lot at Millbridge – they are very passionate about their work. They captured so many magical moments, and created a beautiful wedding video that we still love to watch.
The wonderful Stephanie Dorelli was in charge of making Lynnie look her absolute best on the day. She had a trial arranged a few months beforehand, and Stephanie's studio created the most relaxing and friendly atmosphere for having a pampering day. Lynnie was quite anxious beforehand because she had had a previous experience of where she didn't look herself after having make up done for her. So it was really reassuring when Stephanie asked for Lynnie's pictures beforehand so she knew what look she normally went for so that on the day, she would still look like herself, just a very glowed up version! Stephanie did the best job with the make up, but the hair was the best part – she created the most beautiful whimsical look with braids and a flower crown – it was even better than we had imagined. She also offered to help with our bridesmaids' hair and helped pin in flowers and do the finishing touches which was really appreciated – thank you!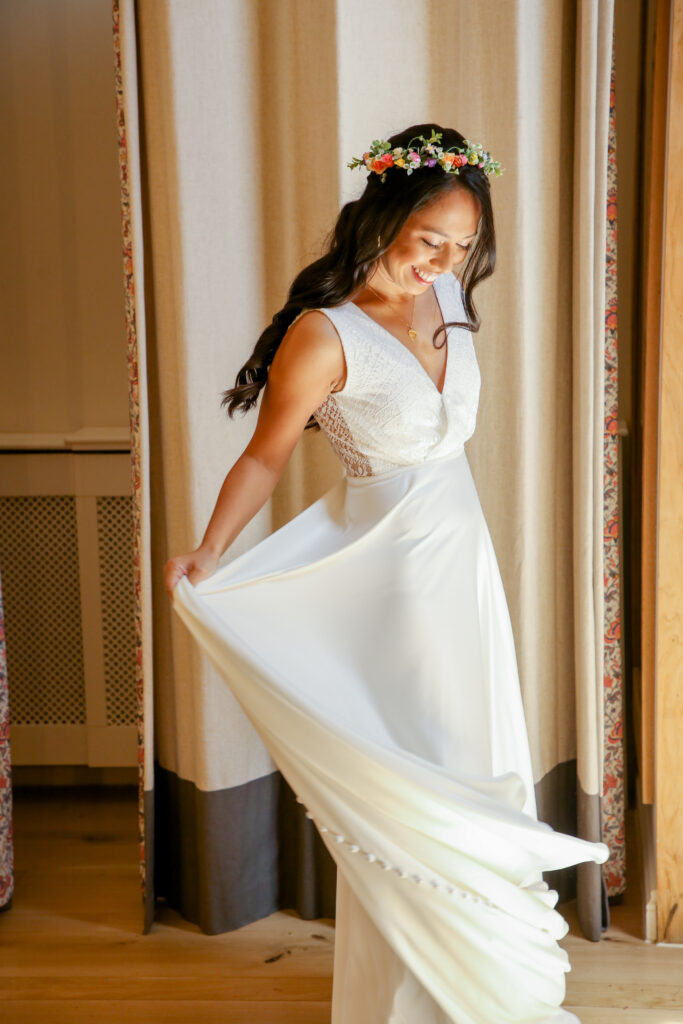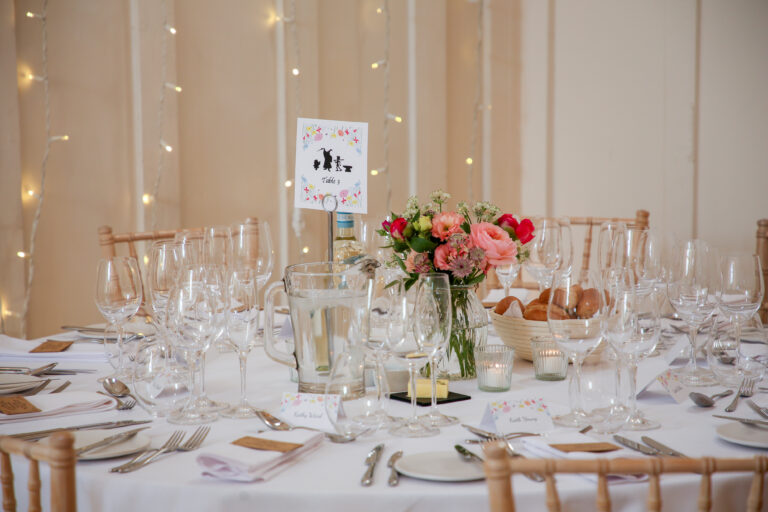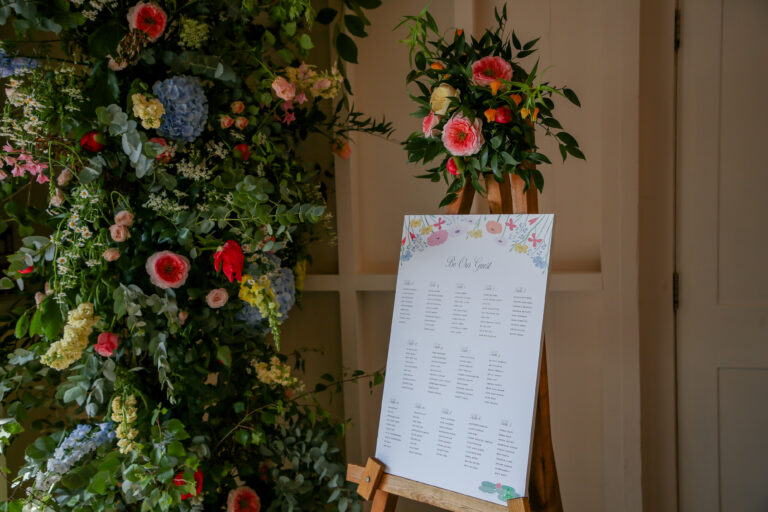 Did your vision for the wedding change over the planning process?
Not really, we always Imagined an outdoor wedding with lots of flowers, people dancing and enjoying themselves. I think the weather was very much the biggest factor in this, which was out of our control. However, we knew that If it was bad – we would still have had the incredible indoor area. Millbridge were so thoughtful and considerate about everything, nothing was a chore!
Are there any memorable anecdotes from the day you could share?
One of our groomsmen had a few too many drinks and had to have the microphone taken off him. He was getting a bit too risqué with his announcements – this made us laugh a lot and is a story we reminisce on when talking about our wedding day!
For both of us, the moment we saw each other, as Lynnie walked down the aisle was one of the best moments of our lives. It was emotionally overwhelming, with so much happiness, seeing all our loved ones and each other. The beautiful outdoor setting made it even more joyful, everything just coming together and feeling so perfect, It was amazing.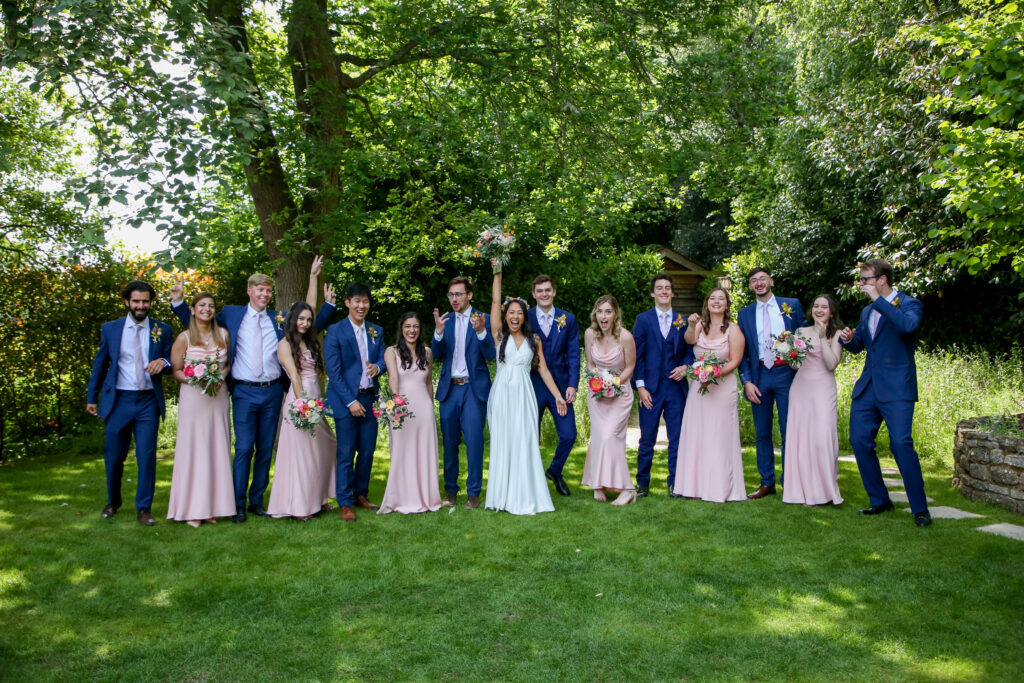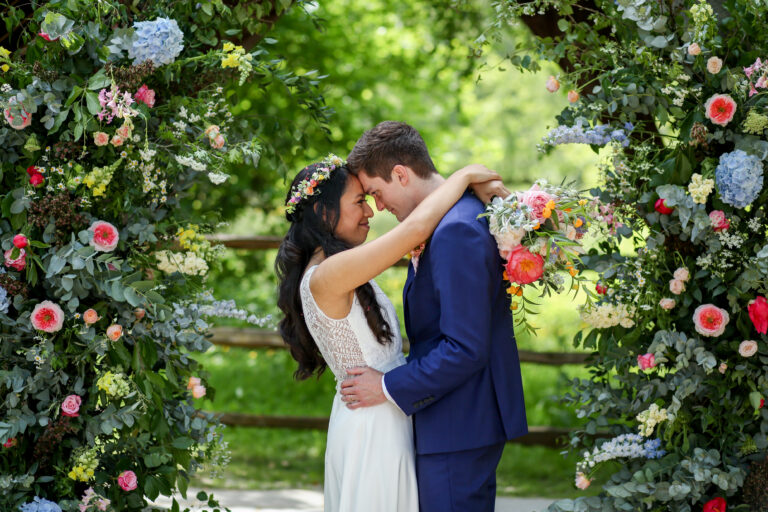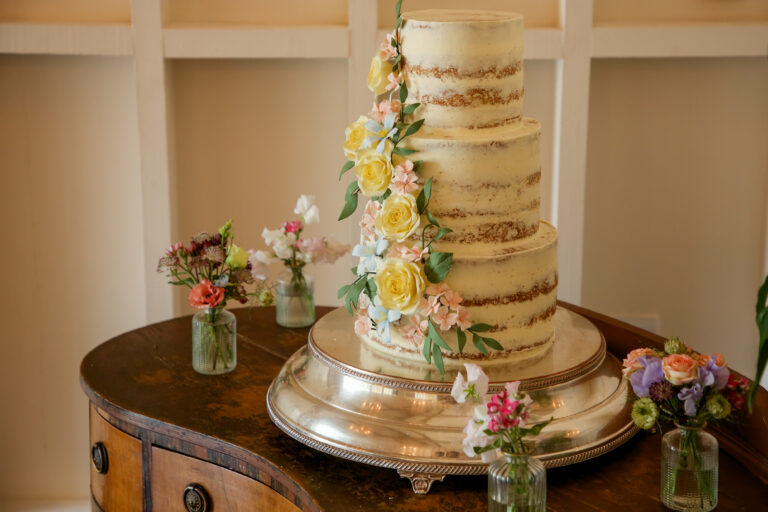 Tell us something that we wouldn't know about your day from the pictures.
Lots of Lynnie's family had flown over from Myanmar. We weren't sure if they would be able to make it. We haven't been able to see them for around 4 years because of COVID and then the political situation in their country, so to have them there was incredibly special.
When we first met at university, we were put in a flat together with 4 other people. All of us are still friends 9 years later, and all of those original flatmates were at the wedding.
Favourite part of your wedding journey?
The whole process was very enjoyable, from booking the venue to picking the flowers. But it was really nice to see how it all culminated on the day, walking into the venue and seeing all the wonderful flower arrangements and tables set up was an incredible feeling. But most of all when we saw each other for the first time on the day as Lynnie walked down the aisle. That was the best part of the whole journey.
Any words of wisdom for future couples?
Start by giving yourselves plenty of time to plan – we had 2 years from getting engaged to getting married, and it meant we had time to enjoy the whole planning process rather than having to rush to get things organised. Then, on your wedding day, make sure you take some time for yourselves to absorb everything. It is one of the best days of your life, but it goes so quickly and you want to savour it as much as possible.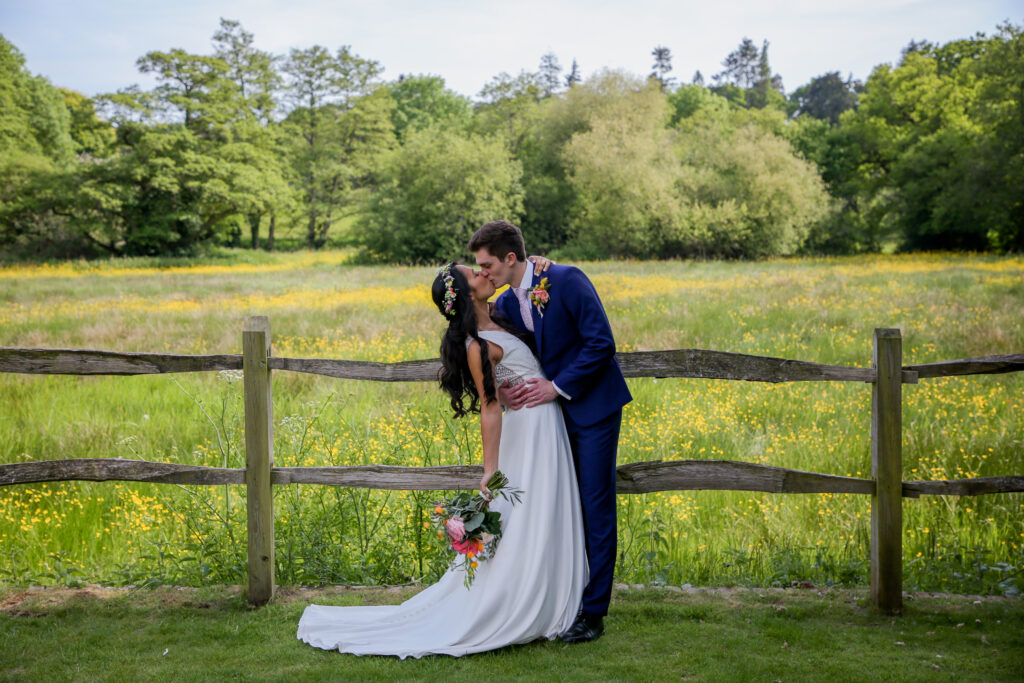 News : 23 / 09 / 23
Getting to Know – Le Papillon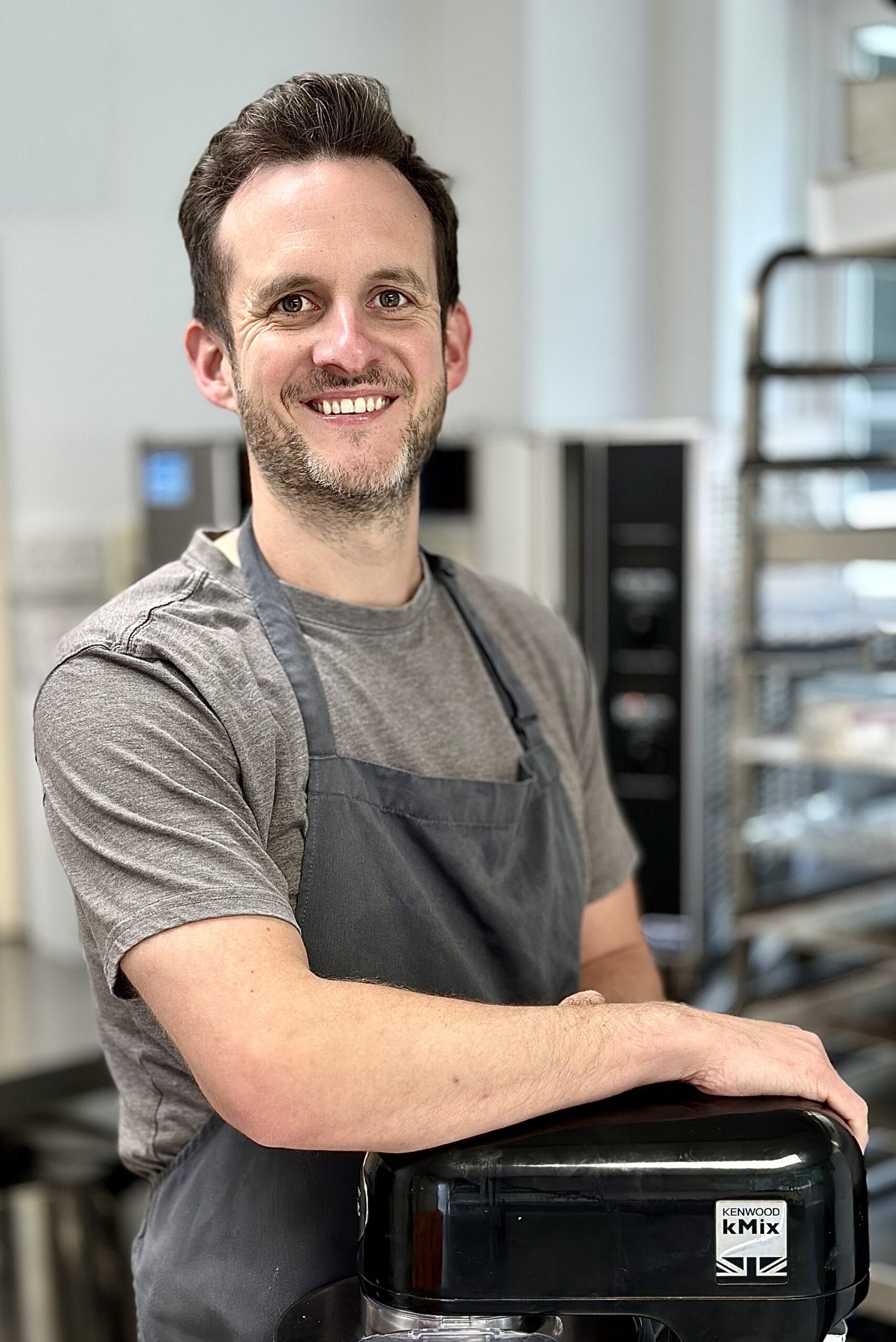 With a wonderful season drawing to a close, it was only right we sat down with Le Papillon for a cup of tea and slice of delicious cake.
We caught up with Neil for an insight into his baking world and to discuss all those delicious flavours!
What first made you fall in love with baking?
Baking has always been a big part of my life, I knew from school age that I wanted to be a pastry chef, and studied patisserie at college straight after school.
How would you describe your style of cakes? 
We have a pretty broad range of styles, usually more natural looking with modern twists.  Our main focus though is flavour, being from a chef background, our foundation has always been great tasting cakes!  Too many cakes look nice but are let down with taste and texture.  This is where we are different.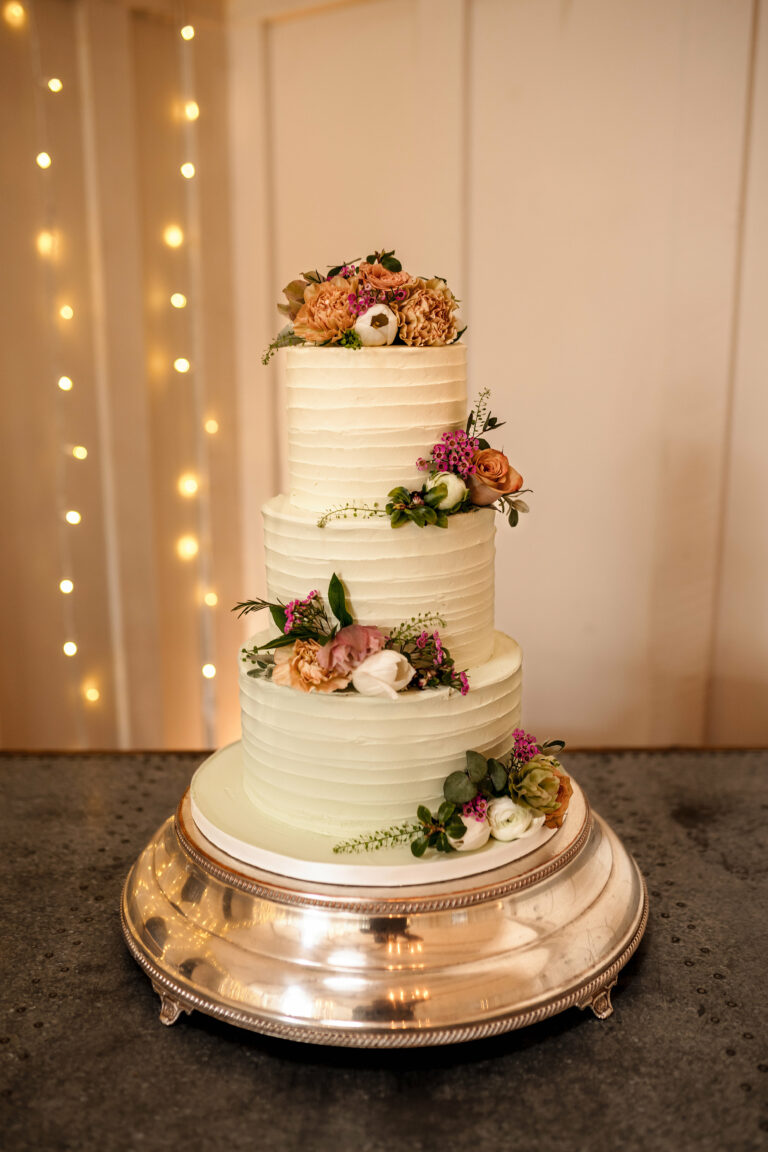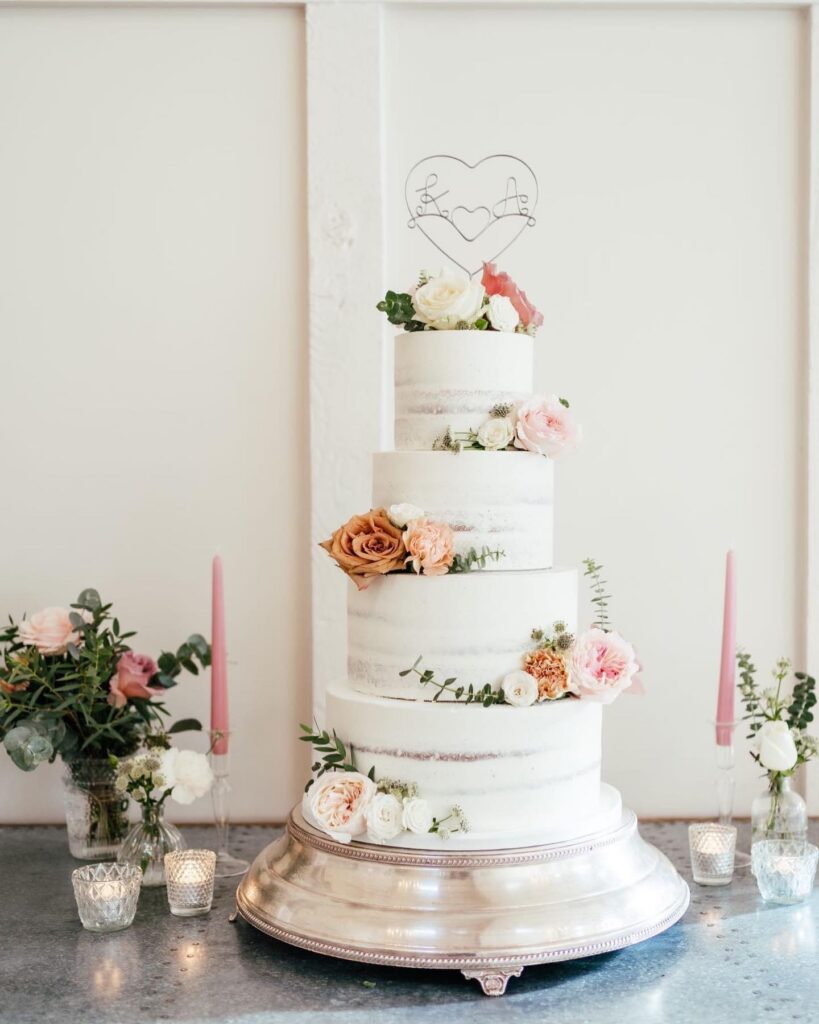 What made you decide to work in the wedding industry?
This happened organically for me. Weddings were always a side part of the business but eventually over took everything else!  Now we are almost exclusively weddings.
Can you explain a little about what couples can expect when they book with you? 
I like to think our process is really relaxed and stress free.  I'm not one for over complicating a process.  We generally will help find you a style you like and then work from there.  You will get to taste our full range as part of the process too.
What is your favourite part or parts of a wedding day? 
Definitely the reception!  The Ceremony is obviously really important, but I love the buzz of the drinks reception, canapés, champagne and then the party!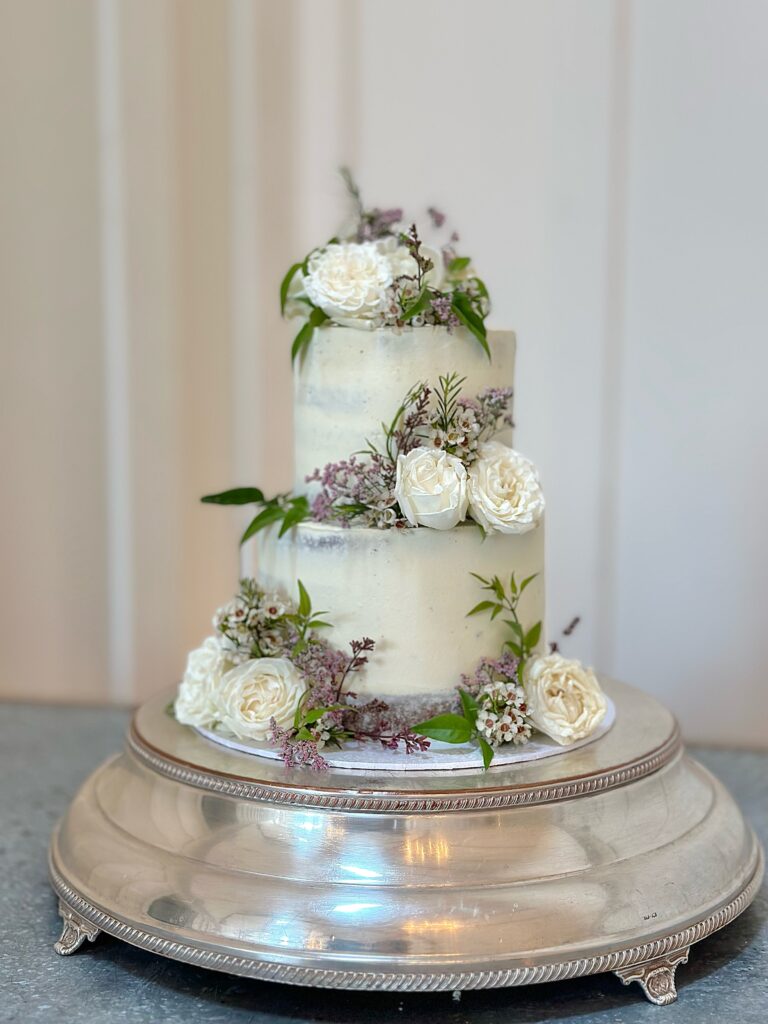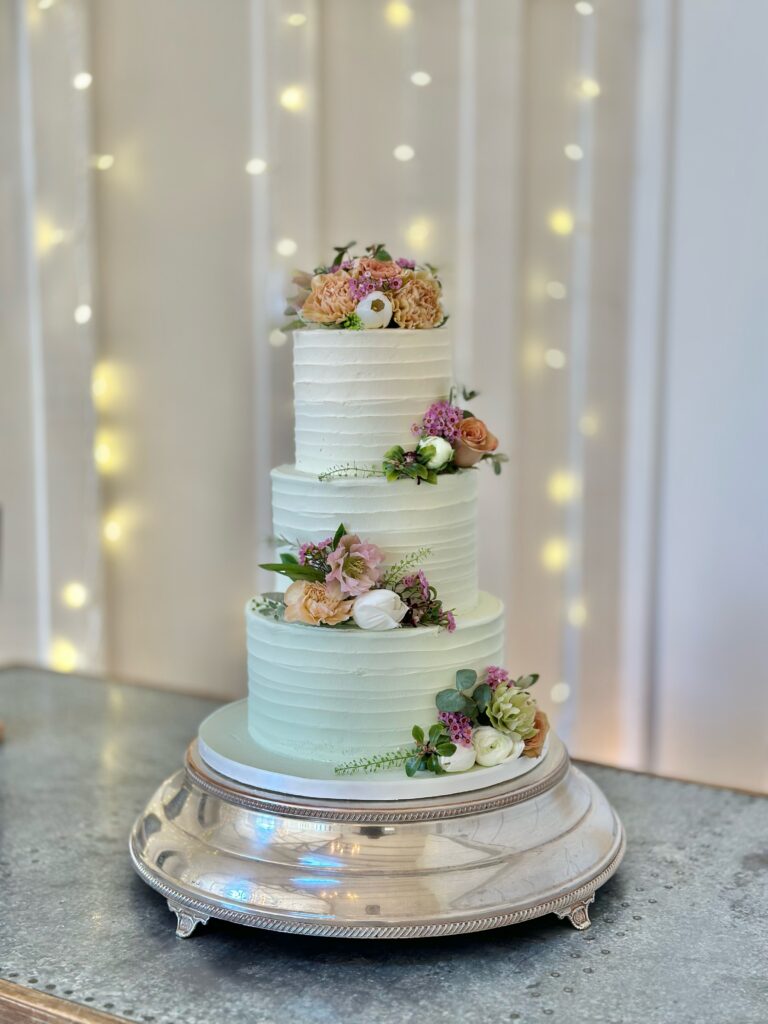 What top tips and advice do you give to couples ahead of their wedding day? 
Try to relax!  People overthink way too much.  Quite honestly if your guests are well fed and watered they will have a great time.  Don't sweat the details.
What do you love most about Millbridge Court? 
Well recently the pizza oven!  I'm a bit of a pizza enthusiast myself and have a wood fired oven at home.  I just think this is such a nice addition to the venue.
What cake trends are you seeing for 2023?
Taller, slimmer cakes for sure, lots of natural details and simplicity.
And lastly…what is your favourite flavour of cake?
My favourite cake is probably carrot cake.  I love the spice!  I do also love our chocolate hazelnut cake which reminds me a lot of Nutella.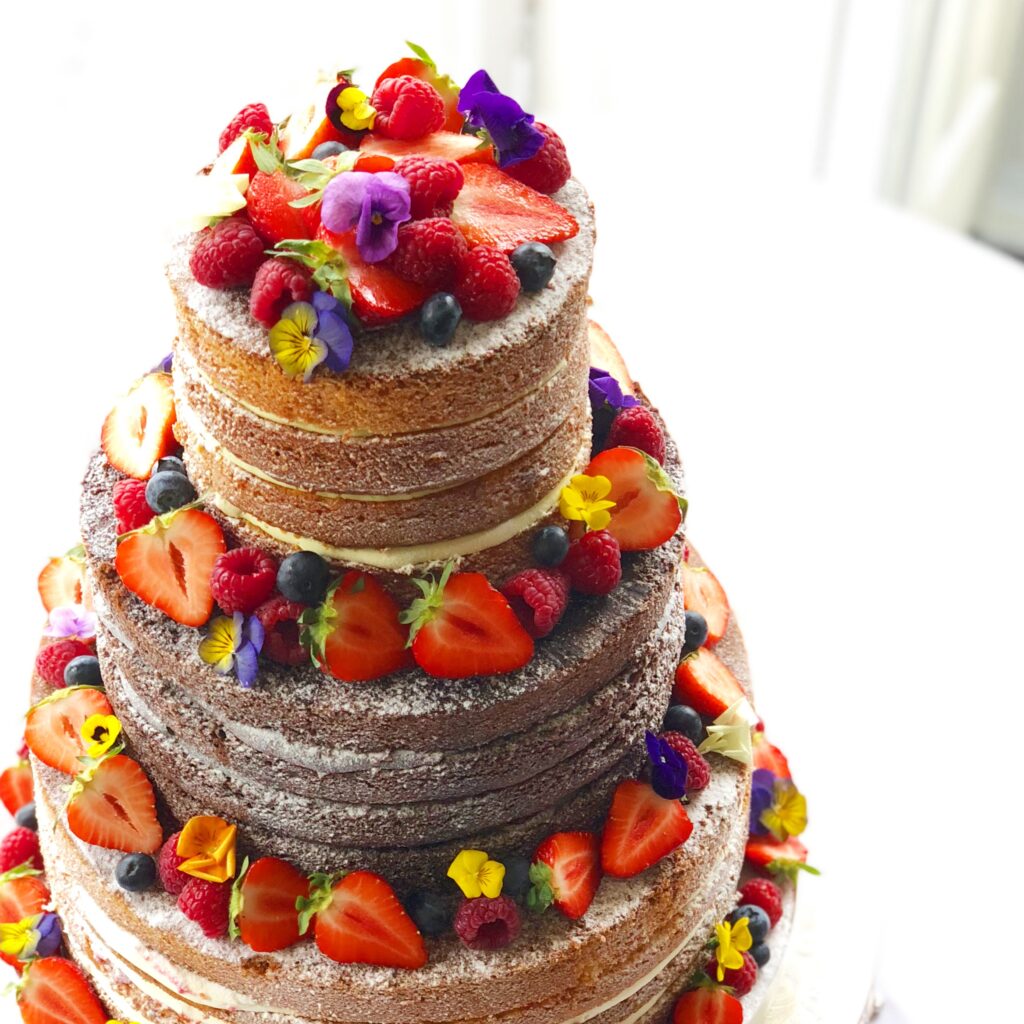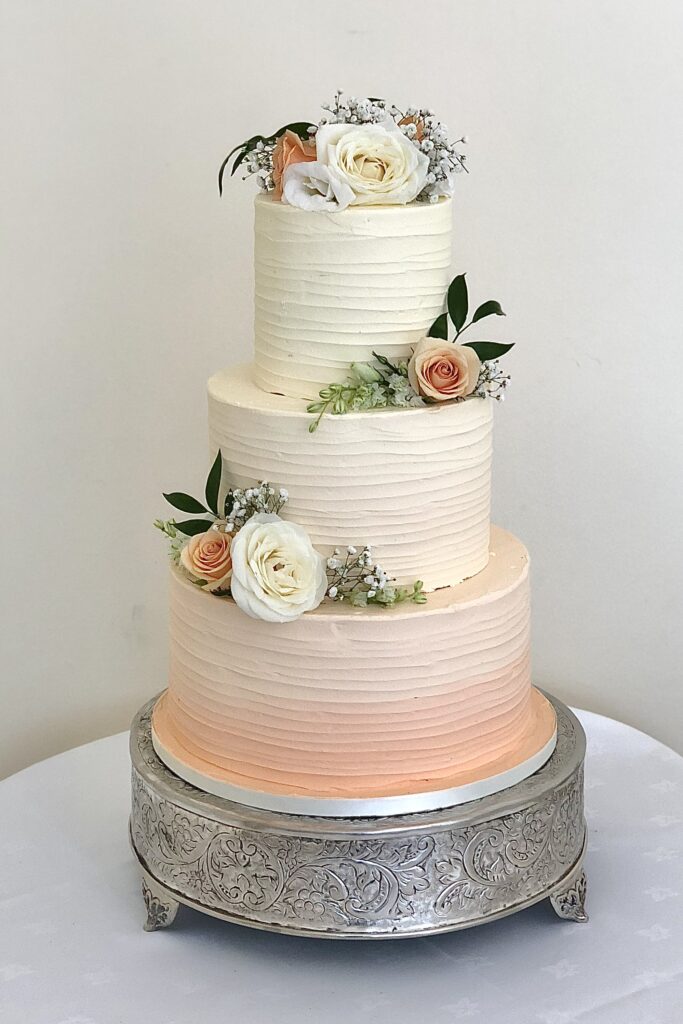 News : 16 / 08 / 23
Married at Millbridge – R&F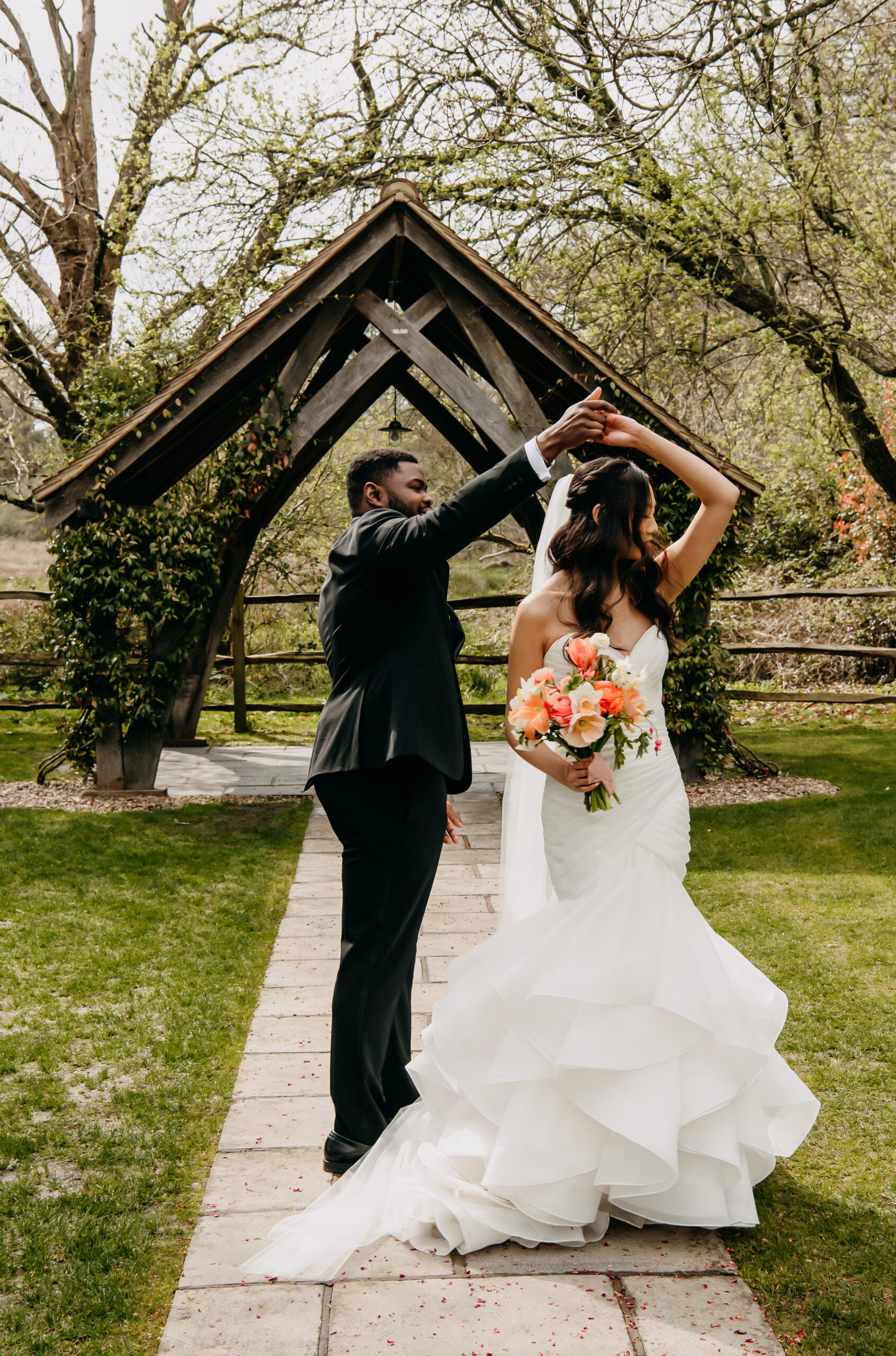 Rachel and Fiyin's Spring wedding day was so full of love and laughter!  Surrounded by family and friends, they created so many beautiful memories that will be cherished forever.
We caught up with them to relive their special day and give you a glimpse into just how much fun was had, from those loud "Yam Seng" to the incredible traditional wedding attires…
How did you meet and what's the proposal story?
We met for the first time through mutual friends who invited a bunch of us to a pizza night in Shoreditch. We didn't actually speak after that until the same friends invited us to a karaoke event, they hosted a year later. Honestly, if it wasn't for them, we wouldn't be together!
The proposal happened on our bucket list trip to Iceland. We had just polished off dinner at a restaurant in Reykjavik and before heading back to the hotel we decided to go for a walk around the stunning Harpan concert hall to take some pictures. It was at this time that Fiyin, being the opportunist that he is, decided to get down on one knee and propose!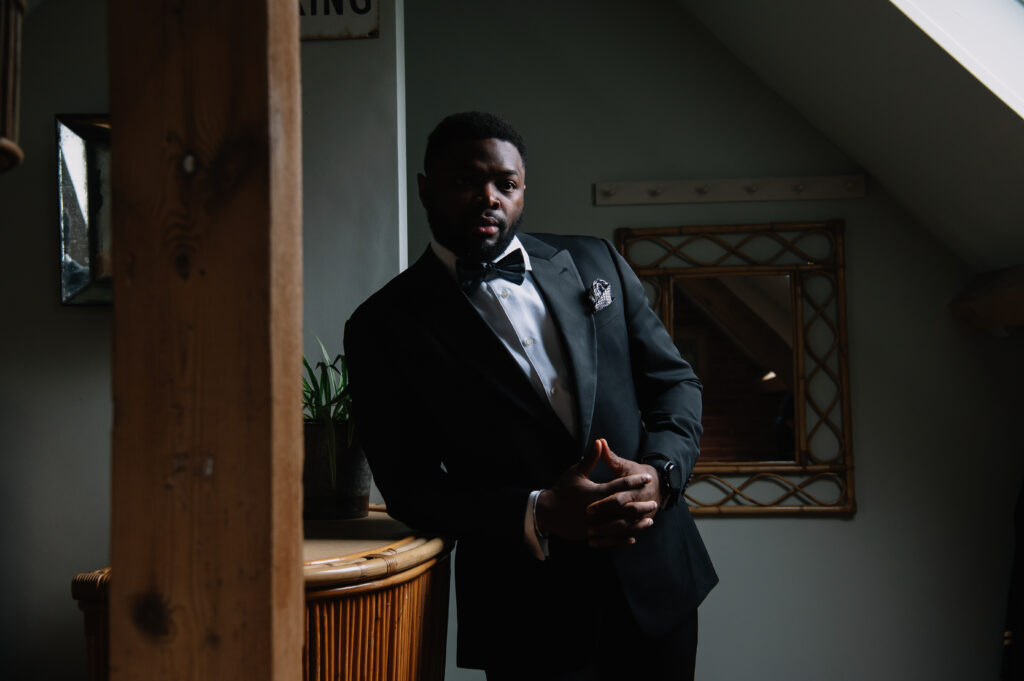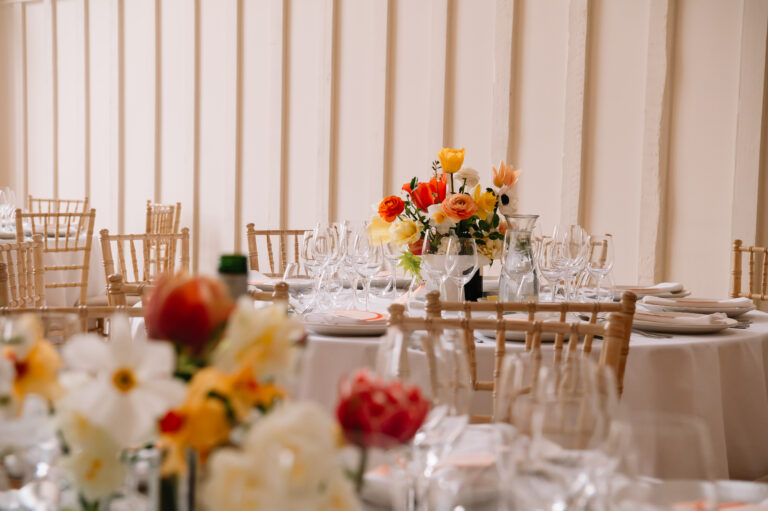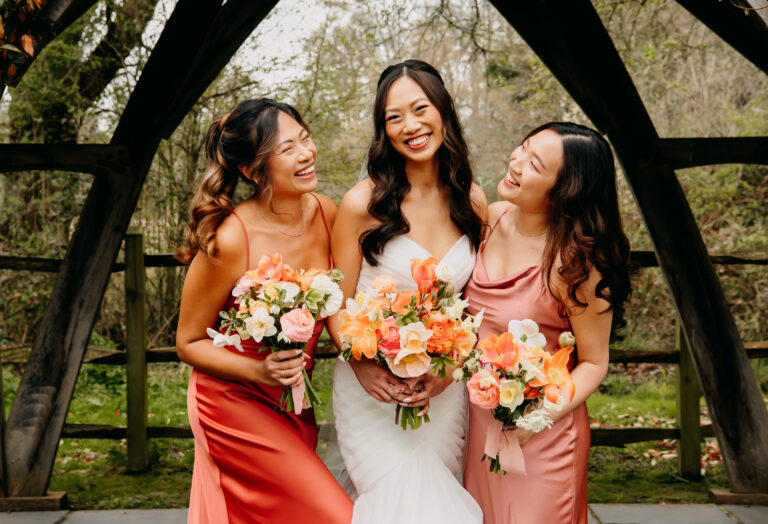 Why did you choose Millbridge Court?
Initially we didn't really have an idea of what kind of wedding we wanted, but we came across Millbridge Court online and were really impressed by the aesthetic and how it seemed both modern and classic at the same time. The location also suited us well as we were London-based and wanted it to be easily accessible for our friends and family, but at the same time it was remote enough to feel like a countryside escape. With Rachel being a passionate foodie, the catering was also something that caught our eye from the get-go with impressive menu options offered by Kalm Kitchen.
Ultimately, we are so glad that we went with Millbridge given that from the moment we reached out, they had been really responsive, personable and eager to help which meant a great deal to us, especially throughout the planning process.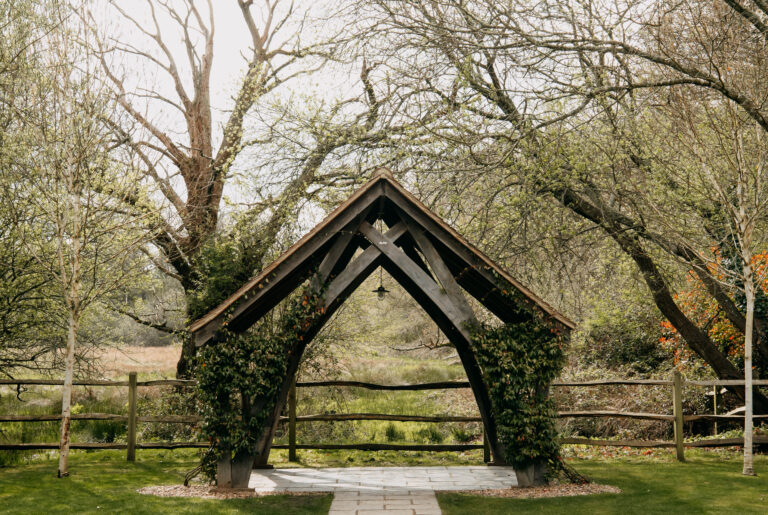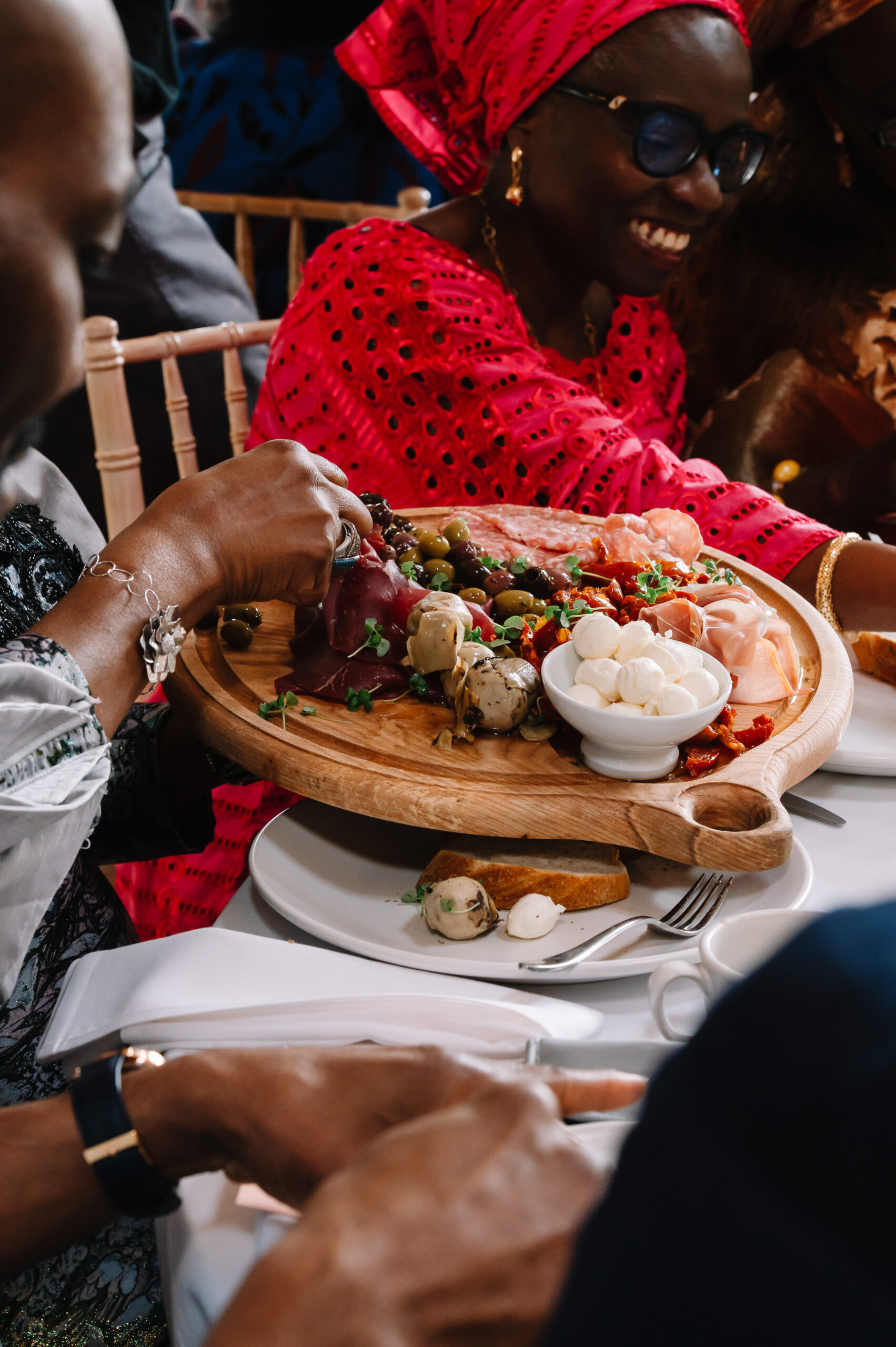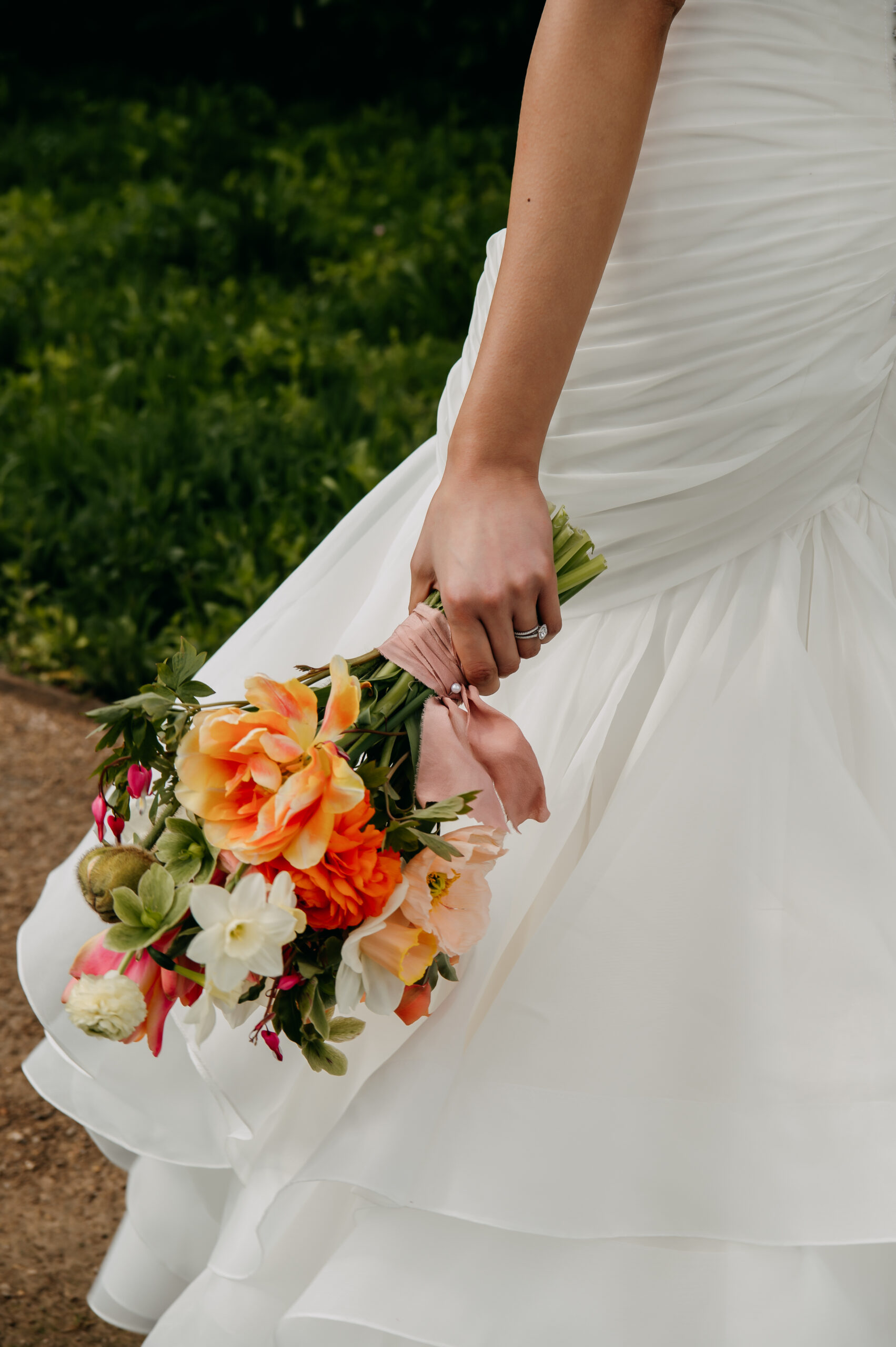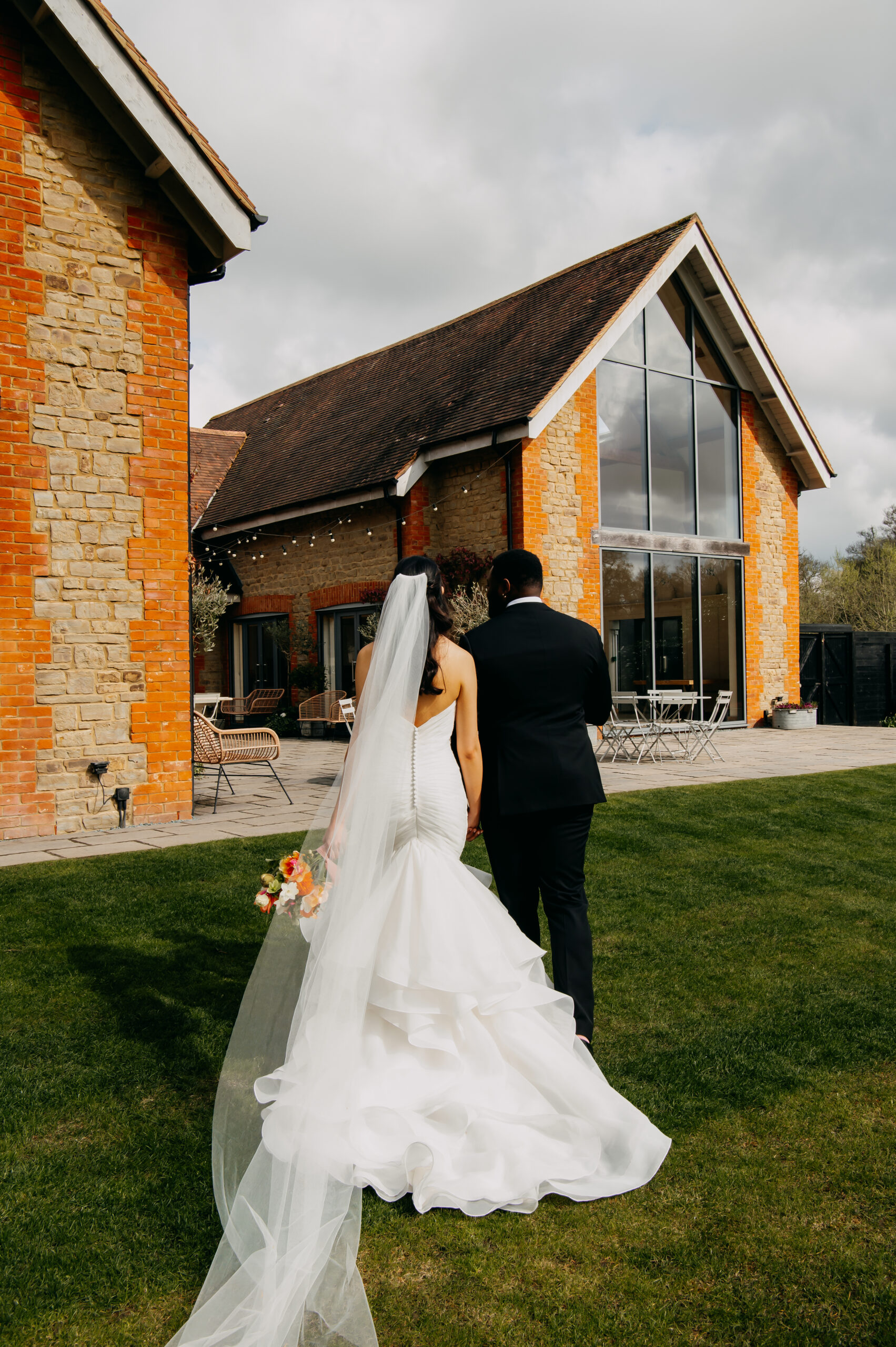 What did you love about having a Spring wedding?
Having a Spring wedding was one thing we were set on from the start of the planning process. It's that time of year when the skies start to get brighter, but it doesn't get overwhelmingly hot during the day and the sun sets later in the evening. Of course, with Spring comes the blossoming of nature and wildlife, and there was just something so beautiful about the symbolism of new beginnings at springtime which made the idea of having a spring wedding all the more special.
Tell us more about your suppliers and why you chose them.
We chose Philipa Day as our florist as we loved her organic style using a combination of flowers and colours that perfectly suited the fresh spring theme we were going for.
From the moment we came across Emma Jane Lewis' portfolio online, we knew that we wanted her to photograph our wedding. Her photos are romantic, candid, and editorial all at the same time and there were so many key moments throughout the day that we'll always be able to look back on thanks to her.
Our decision to hire a photobooth was a pretty last minute call but might have been one of the best things we decided to do! Picture Blast provided a really easy booking experience and set up on the day without a hitch. Our guests loved taking photos with the fun accessories it came with – and the best part is, the photos were all saved digitally so it was very amusing looking through them all when the link was sent to us!
We made the conscious decision to get our friends and family involved in some parts of the day too. It made the day so much more meaningful knowing some of our nearest and dearest also had a part to play in our big day.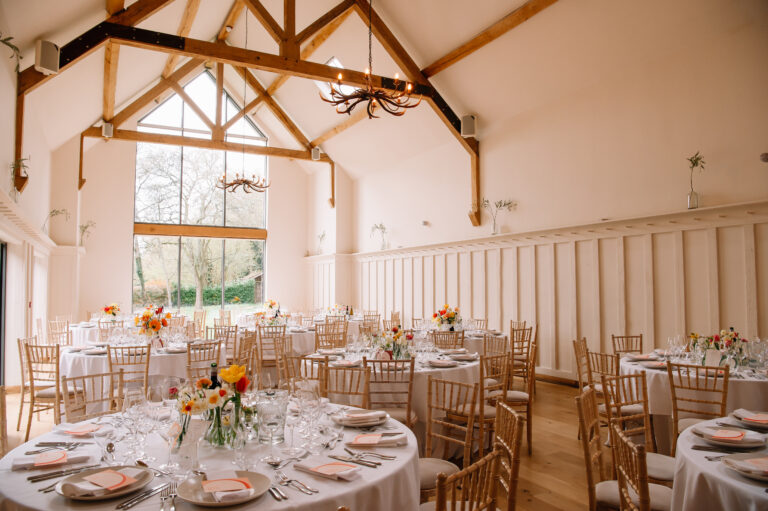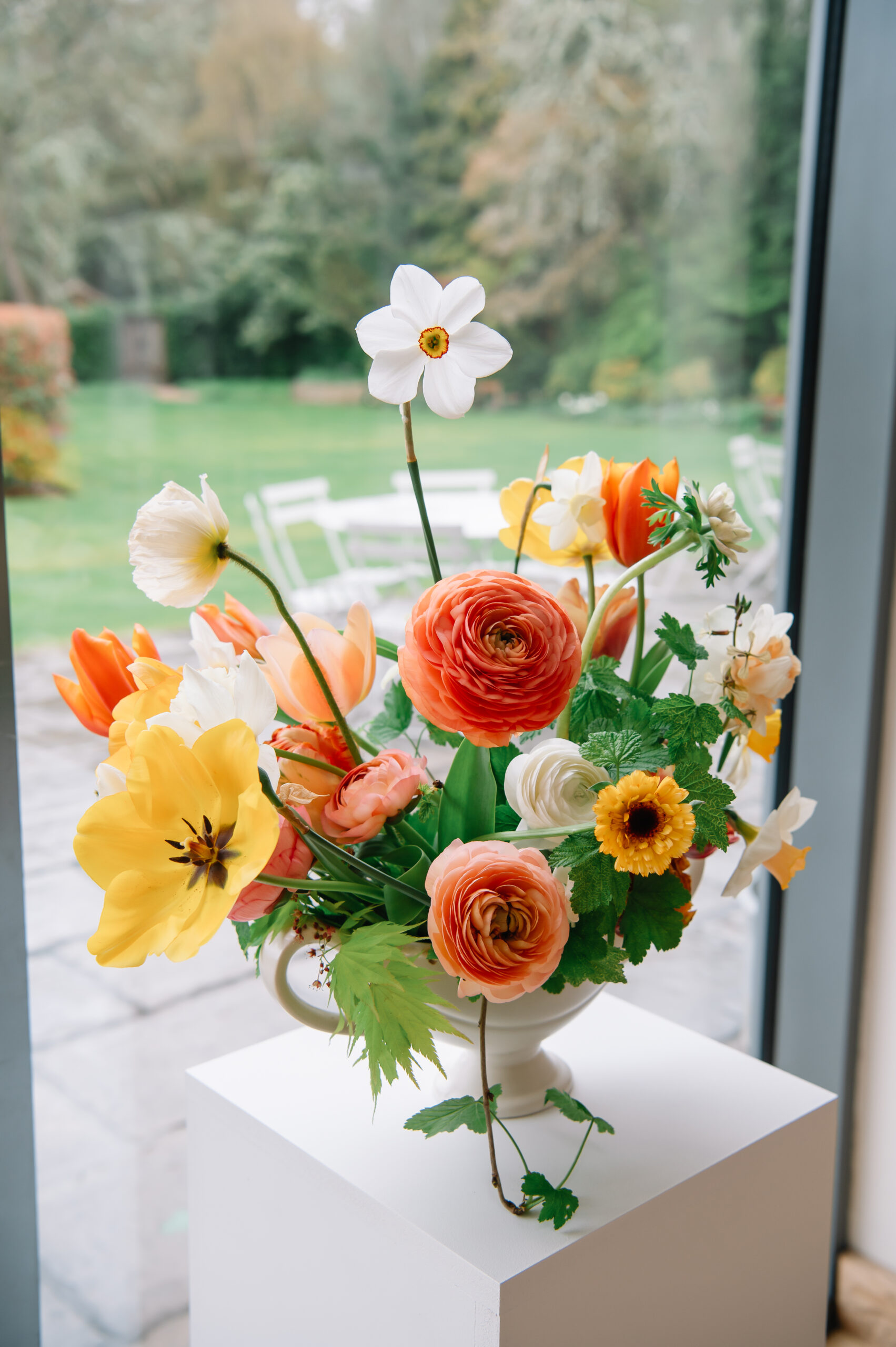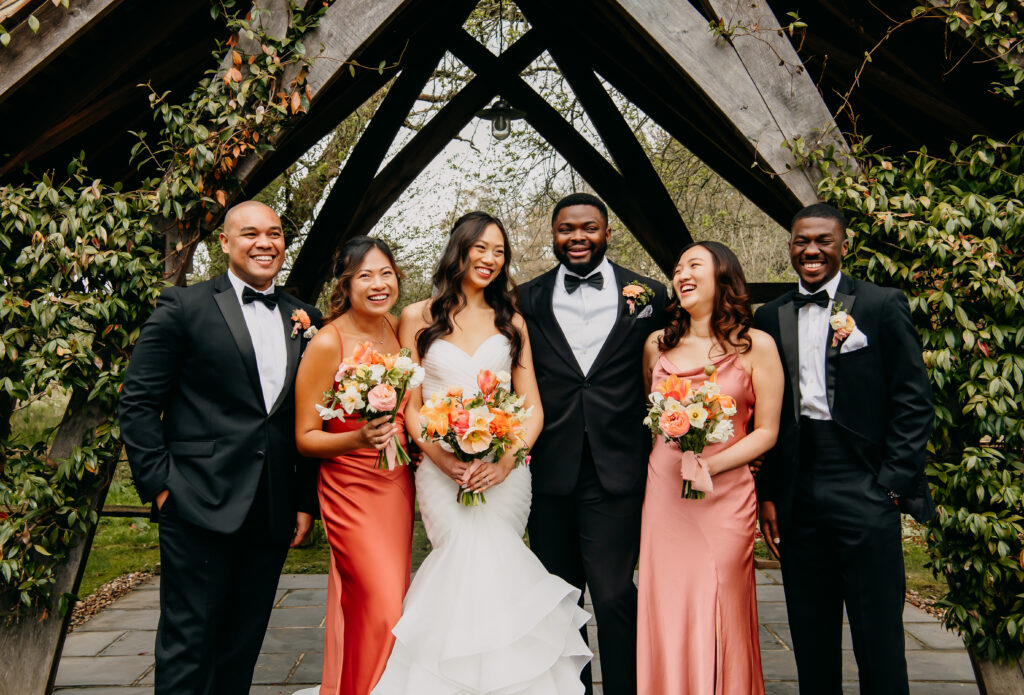 Were there any family traditions that featured in your day?
At the end of the meal, we went around to each table to toast our guests – a Chinese wedding tradition called 'Yam Seng' (equivalent meaning to 'Cheers' in Cantonese), Rachel's dad encouraged everyone to raise their glasses and shout "Yam Seng" at the top of their lungs. It definitely brought plenty of laughter and even a little bit of competition between the tables as to who was the loudest!
Our first dance then featured the two of us in traditional Yoruba wedding attire which were custom made for us in Nigeria. We danced our way into the reception hall surrounded by friends and family before our Nigerian guests sprayed us with cash – talk about a grand entrance!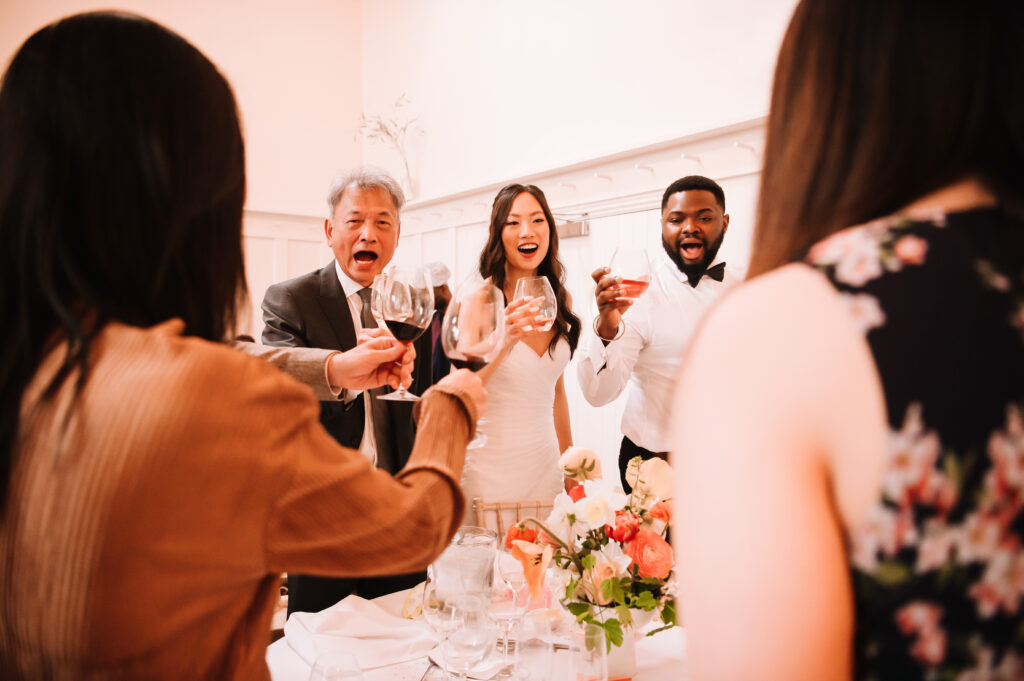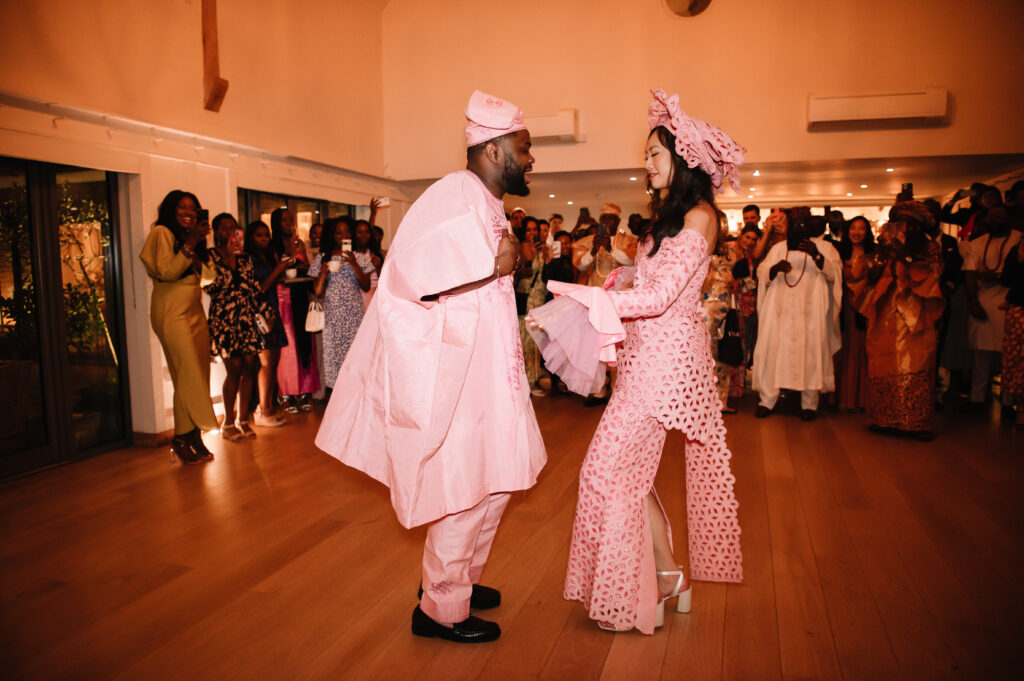 Tell us something that we wouldn't know about your day from the pictures.
The food was absolutely incredible. It was one of the things our guests kept bringing up as a key highlight from the day; from the canapés to the bountiful sharing platters and the late-night snacks, it was all so delicious and beautifully plated. Hats off to the Kalm Kitchen team for doing such a fantastic job!
Favourite part of your wedding journey?
The day itself! The planning process was tough at times and there were days when we were both questioning "is this really worth all the stress?", but when the day came, all of that faded away as we were surrounded by the ones we love and were reminded of what the day was really about.
Any words of wisdom for future couples?
Throw any expectations you have for the day out of the window and just focus on being present and making the most of it. Find five minutes for just the two of you together to take everything in and appreciate the moment. This might be the only time you'll see all your loved ones under the same roof, and it flies by much quicker than you'd think!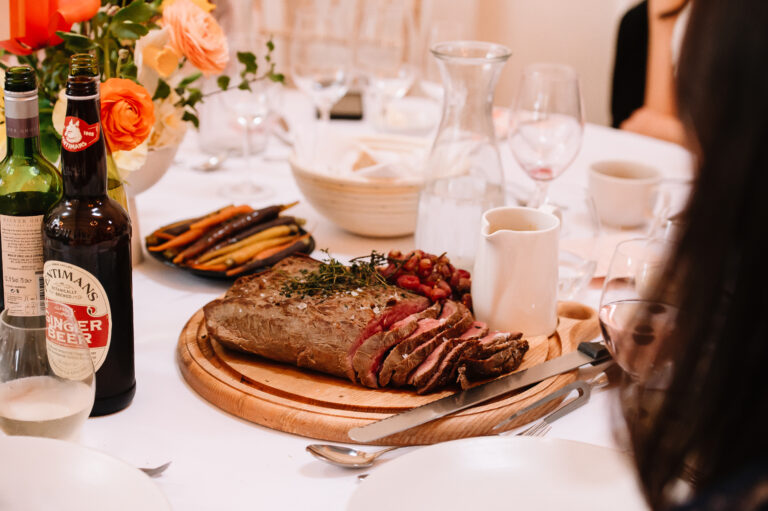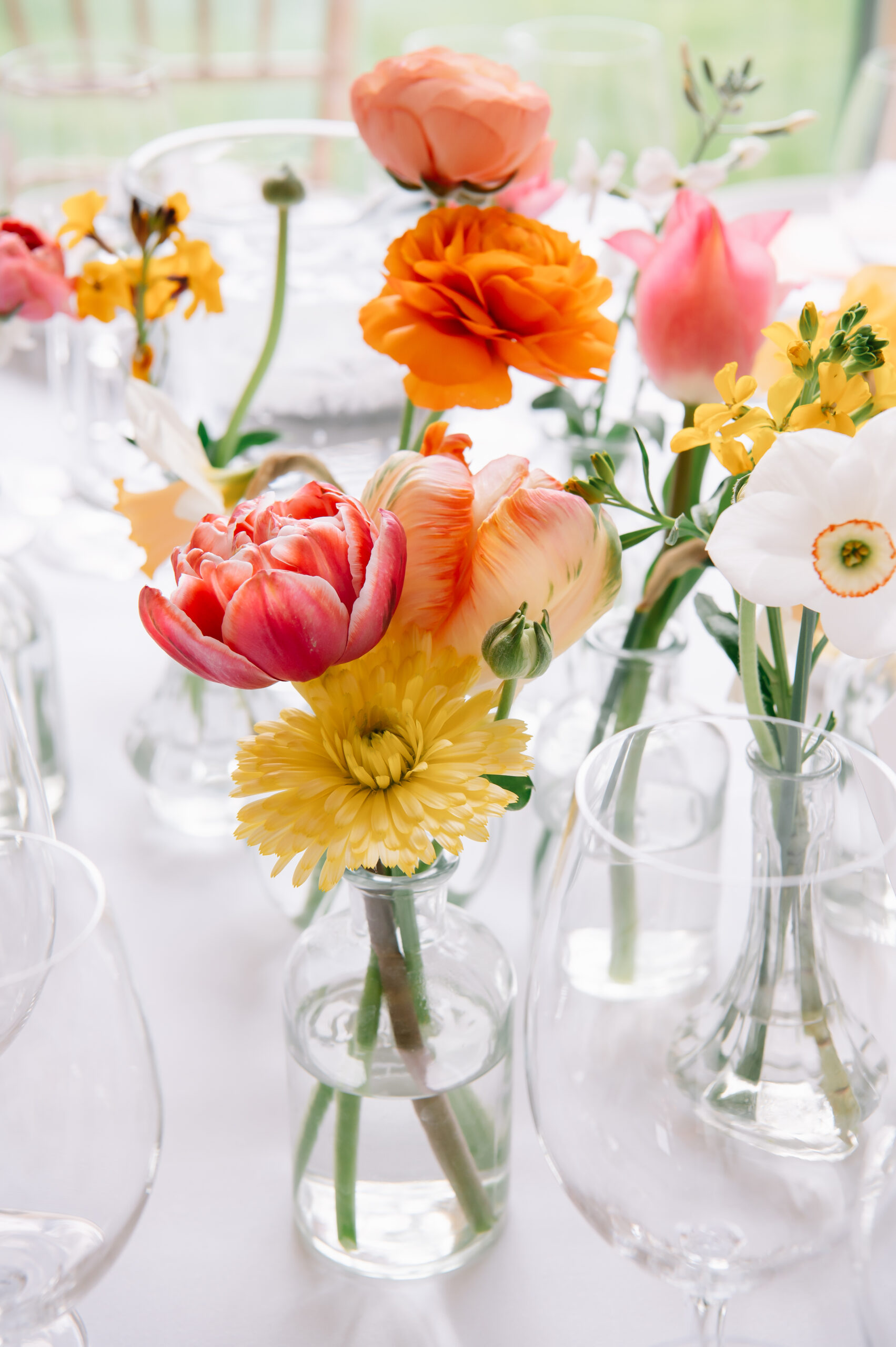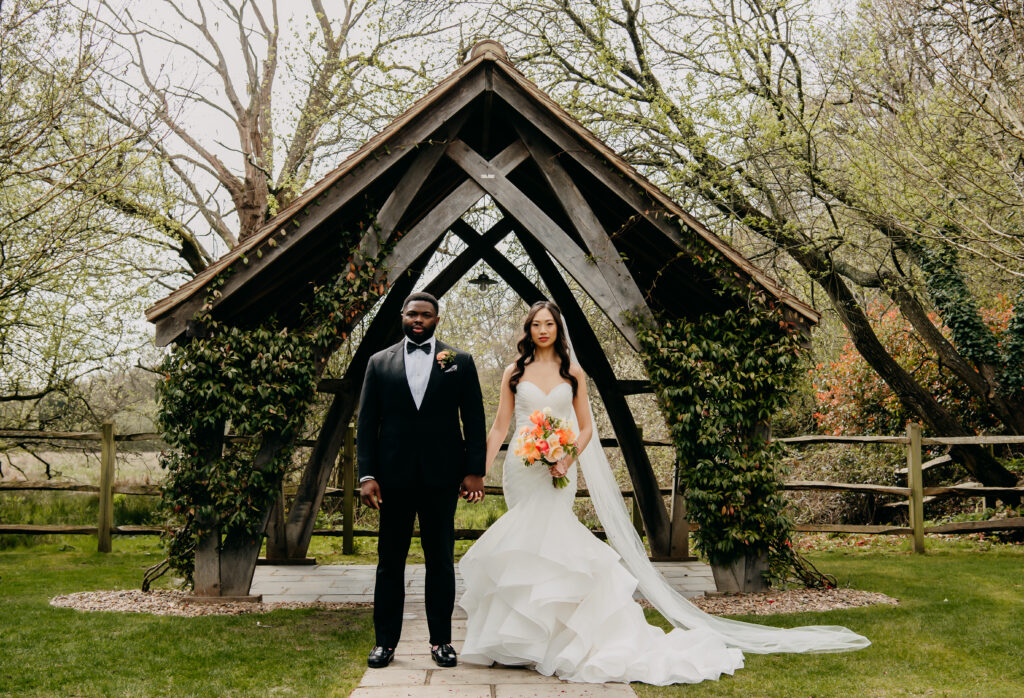 News : 09 / 05 / 23
Married at Millbridge – M&A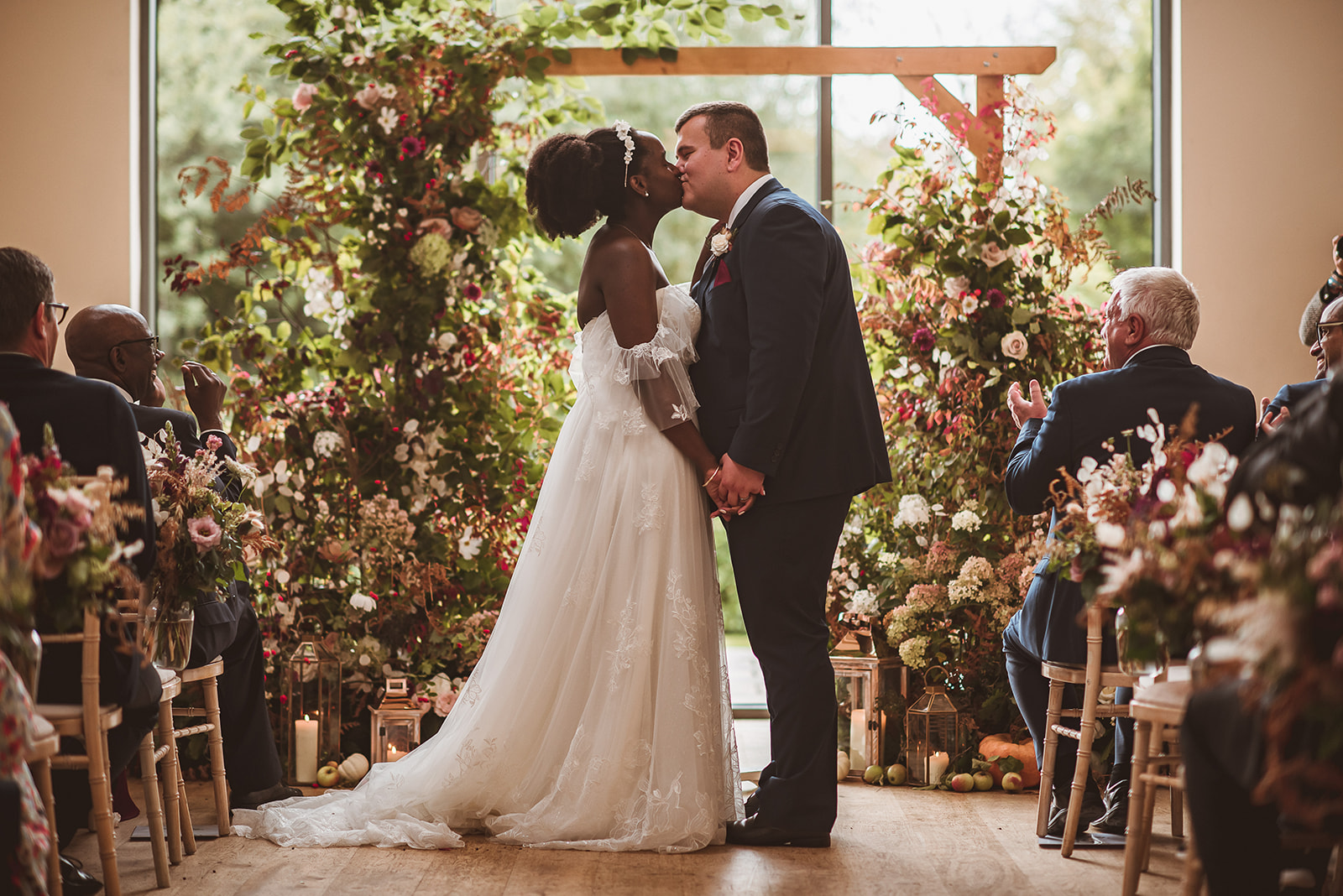 We are always so excited to receive a gallery from The Springles, and with the autumnal light hitting just right, we simply had to share a snippet of Maya & Adam's wedding day from October last year.  From the bohemian dress from Farnham Boutique to the tables adorned with mini white pumpkins the day was such a pleasure to host.
How did you meet?
We were introduced by our mutual friend Hatice at University.  Adam studied Forensic Computing and I studied Musical Theatre – so definitely not in the same buildings!
Why did you choose Millbridge Court?
By the time we visited Millbridge Court we had seen around 8 venues.  We wanted a space that was light and airy with beautiful countryside surroundings.
The thing that stood out most was the attention to detail and support from staff on the day!
We love the attention to detail from your day! What was your main inspiration?
We absolutely wanted to capture the autumnal time of year throughout our day.  Adam proposed outside our first home just after Halloween, so there were pumpkins everywhere.  Once we found our florist we knew these had to be incorporated in our decorations.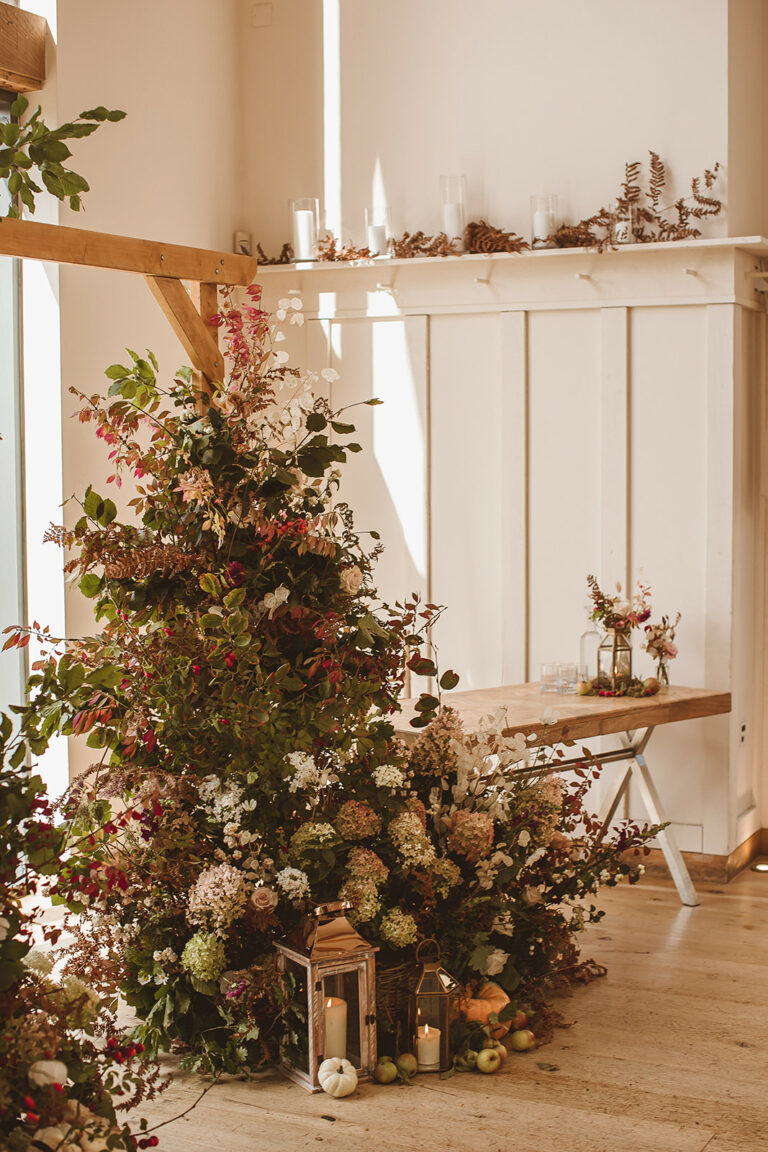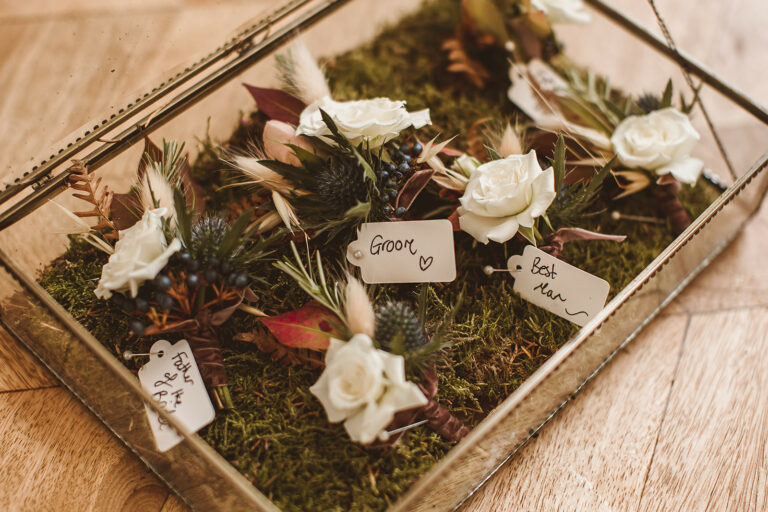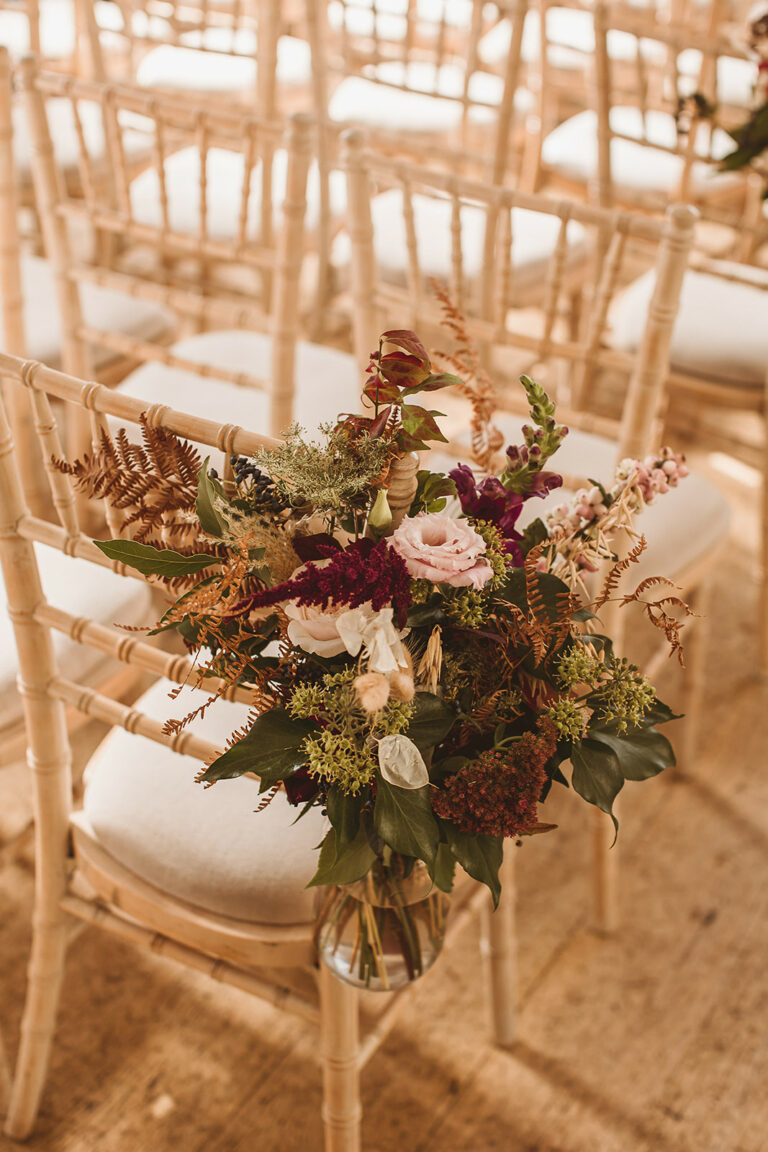 Who took charge of the planning or was it a shared experience?
It was definitely a shared experience, which was lovely as we both had equal input into our day.  We booked Millbridge just before the first lockdown so we spent a lot of hours in Pinterest!
Tell us more about your suppliers and why you chose them.
We had an amazing team of suppliers; we chose the majority as they felt they could deliver our theme.
Our florist was Alice from Meadowfolk.  I had scoured through Instagram to try and find a florist who had that calming Boho vibe.  Alice was so excited by our theme of using pumpkins, music and cricket throughout the day.  She came up with so many ways to subtly add these touches.
Our photographers were The Springles (Kat & Ash), what a fantastic duo!  They captured every special moment from our pre-wedding shoot to the day itself.  They were both so helpful from start to finish.  Their style is what made us want to instantly book after a visit at Millbridge.  It's autumnal dreamy vibes.
Most people think I was crazy for doing it, but I made our wedding cake.  I run a baking business called Sass&Bake and I couldn't imagine anyone else making it.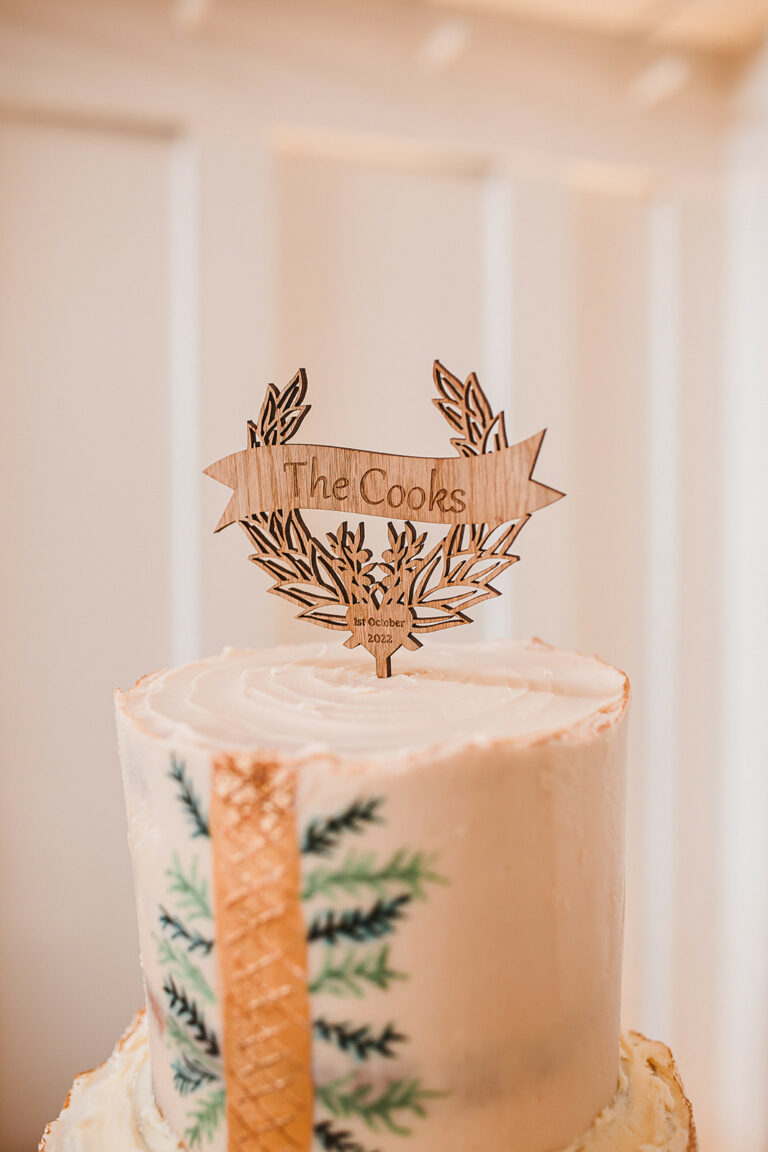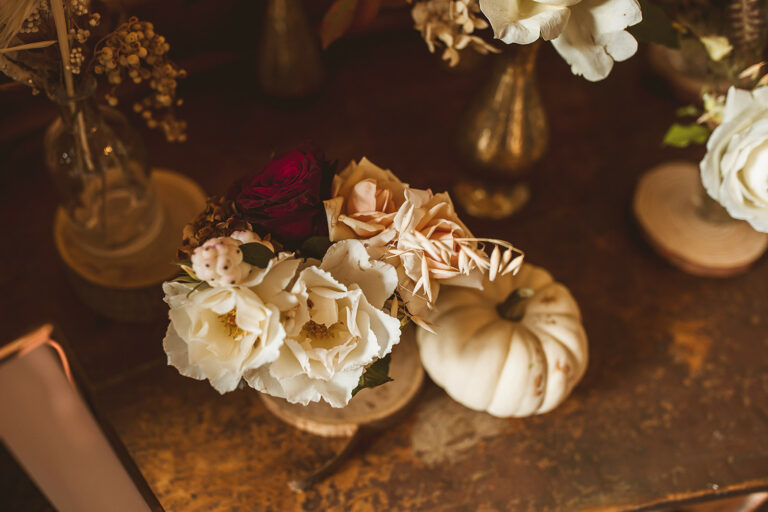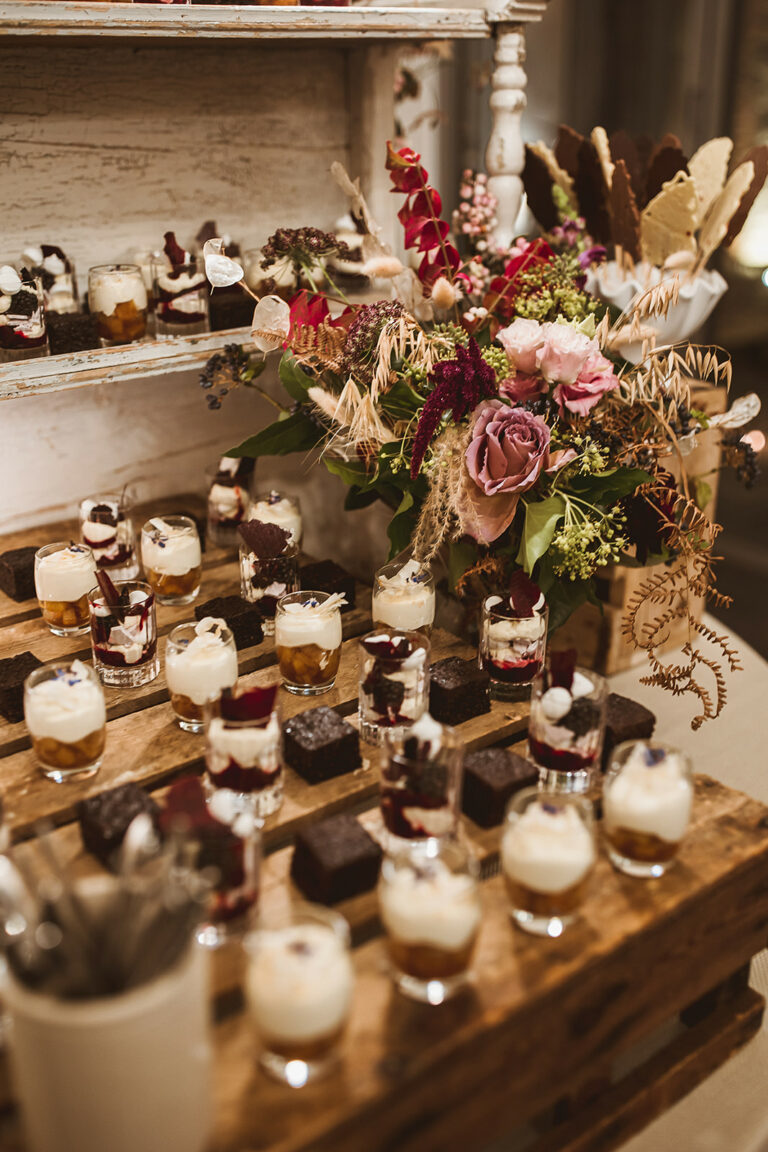 Wow, Maya you are super talented!  If anyone needs an excuse to get some deep dish cookies on order, do it now!
Tough question, favourite part of your wedding journey?
We both loved our ceremony (of course) as we incorporated so many special things to us.  From readings that childhood friends wrote, to our grandparents favourite songs as we walked down the aisle.
But our absolute favourite part of the day was during our wedding breakfast.  I think a lot of couples will tell you how fast the day can go.  Just after starters At Last by Etta James was playing in the background.  We both instantly welled up as our son was born to this song.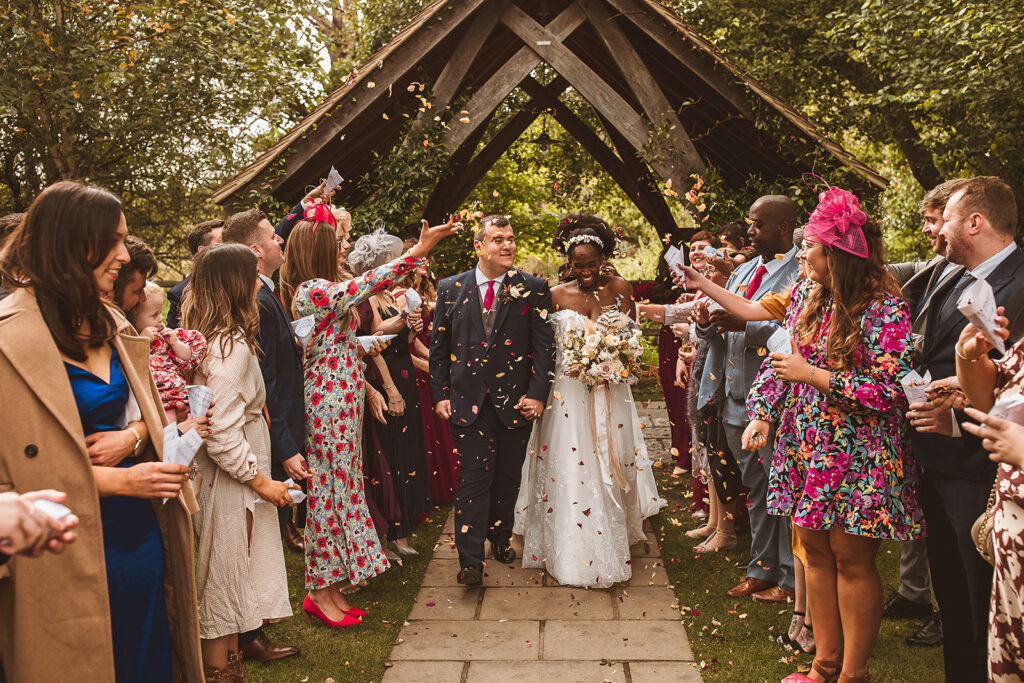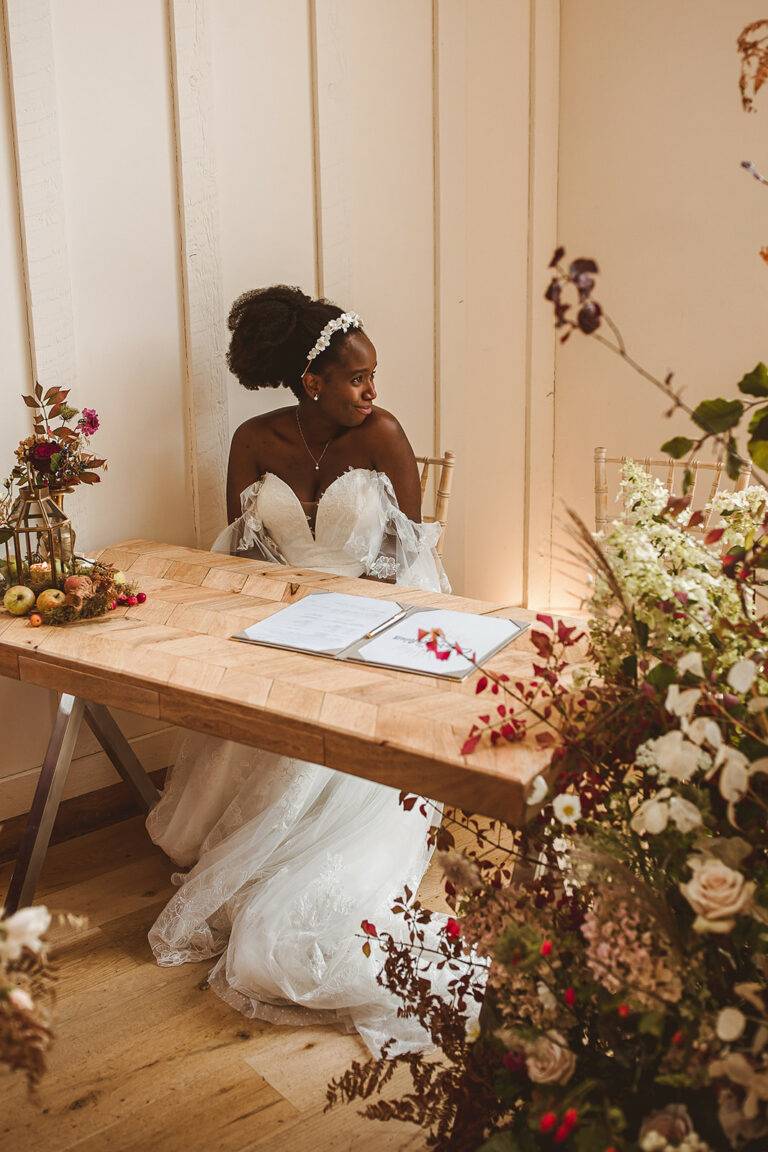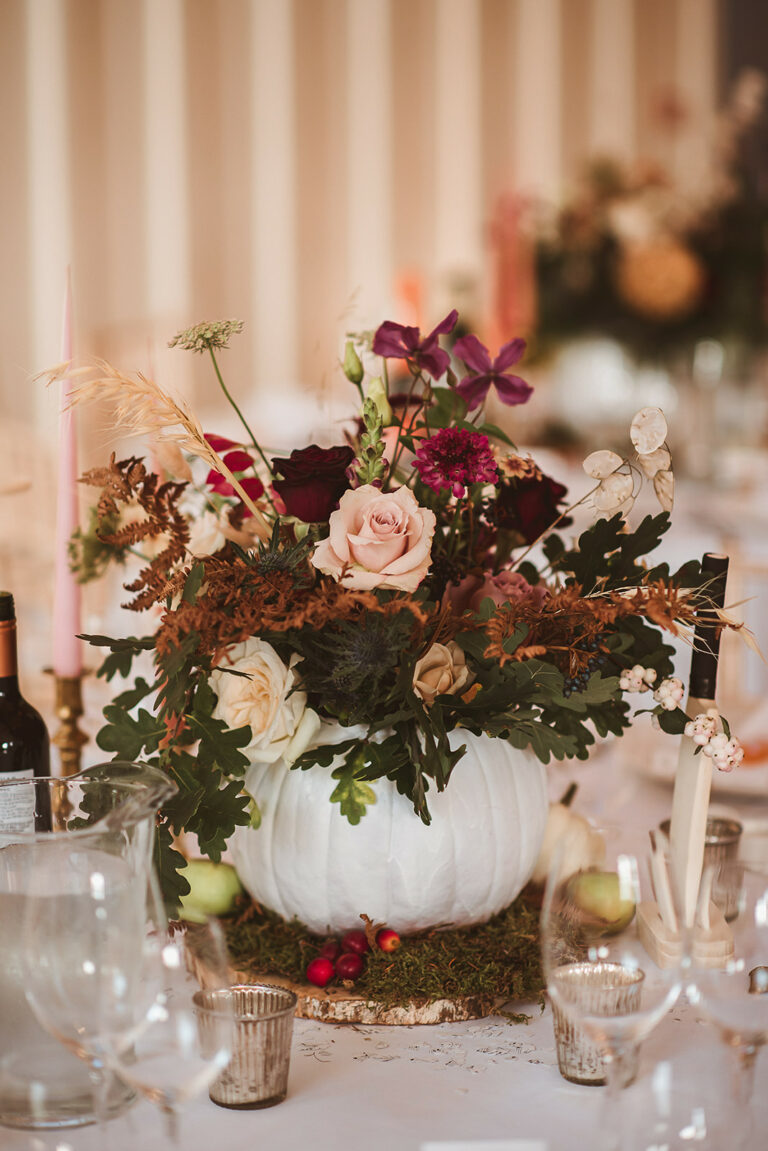 Any words of wisdom for future couples?
Enjoy yourselves and make sure you take a few moments in the day to soak it all in, but you're safe hands with the fantastic Millbridge & Kalm Kitchen teams.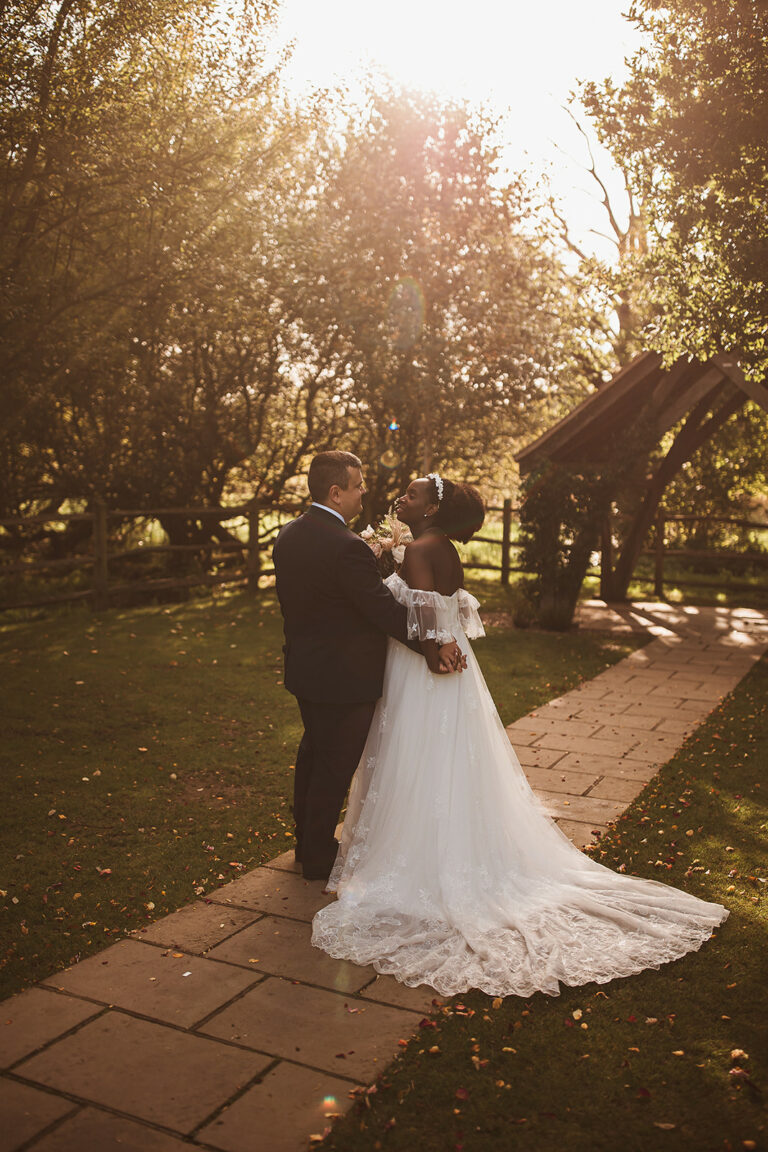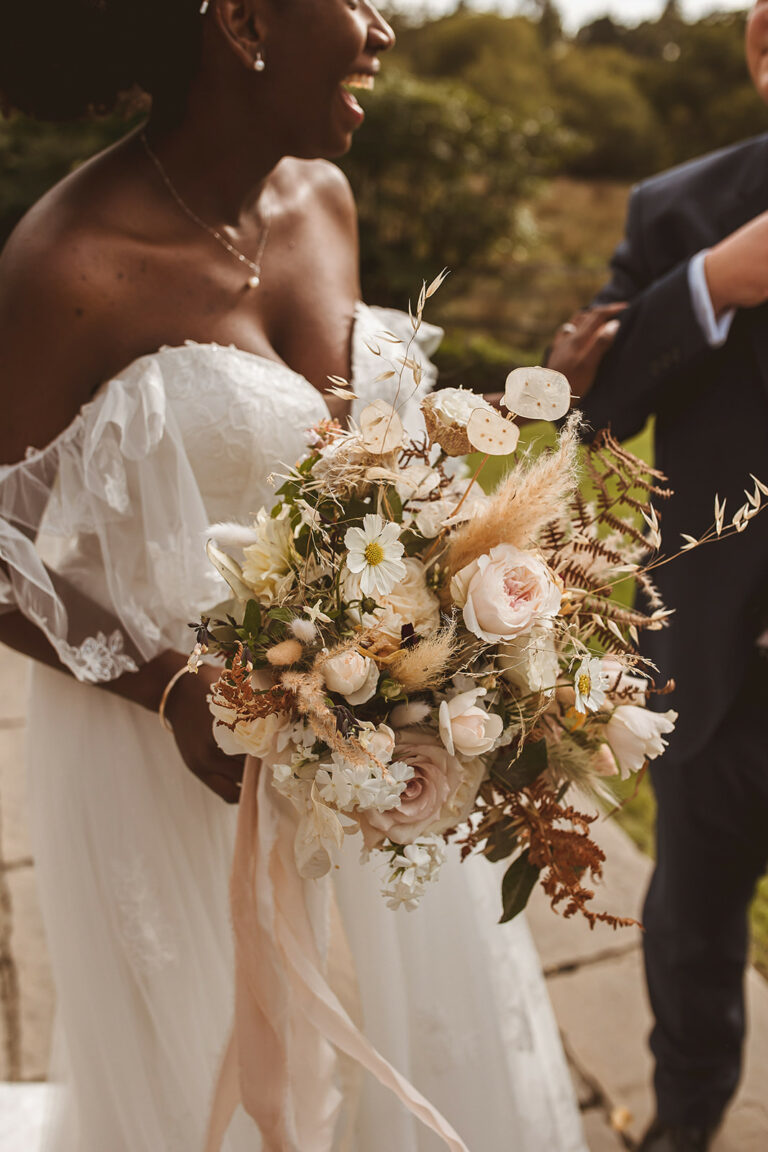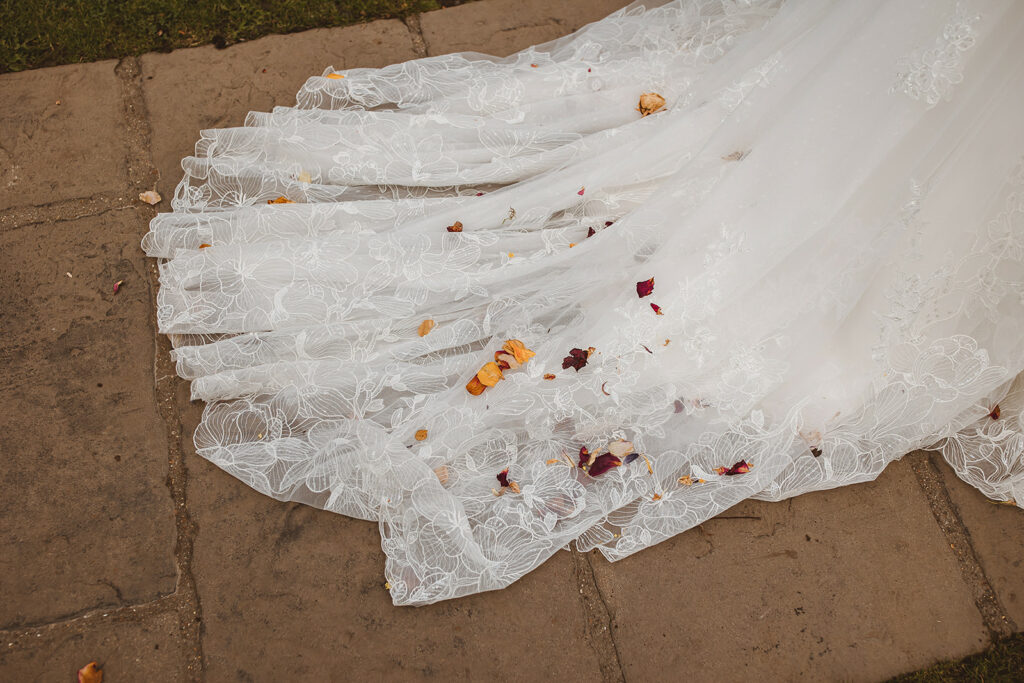 News : 10 / 04 / 23
Getting to Know – Botanico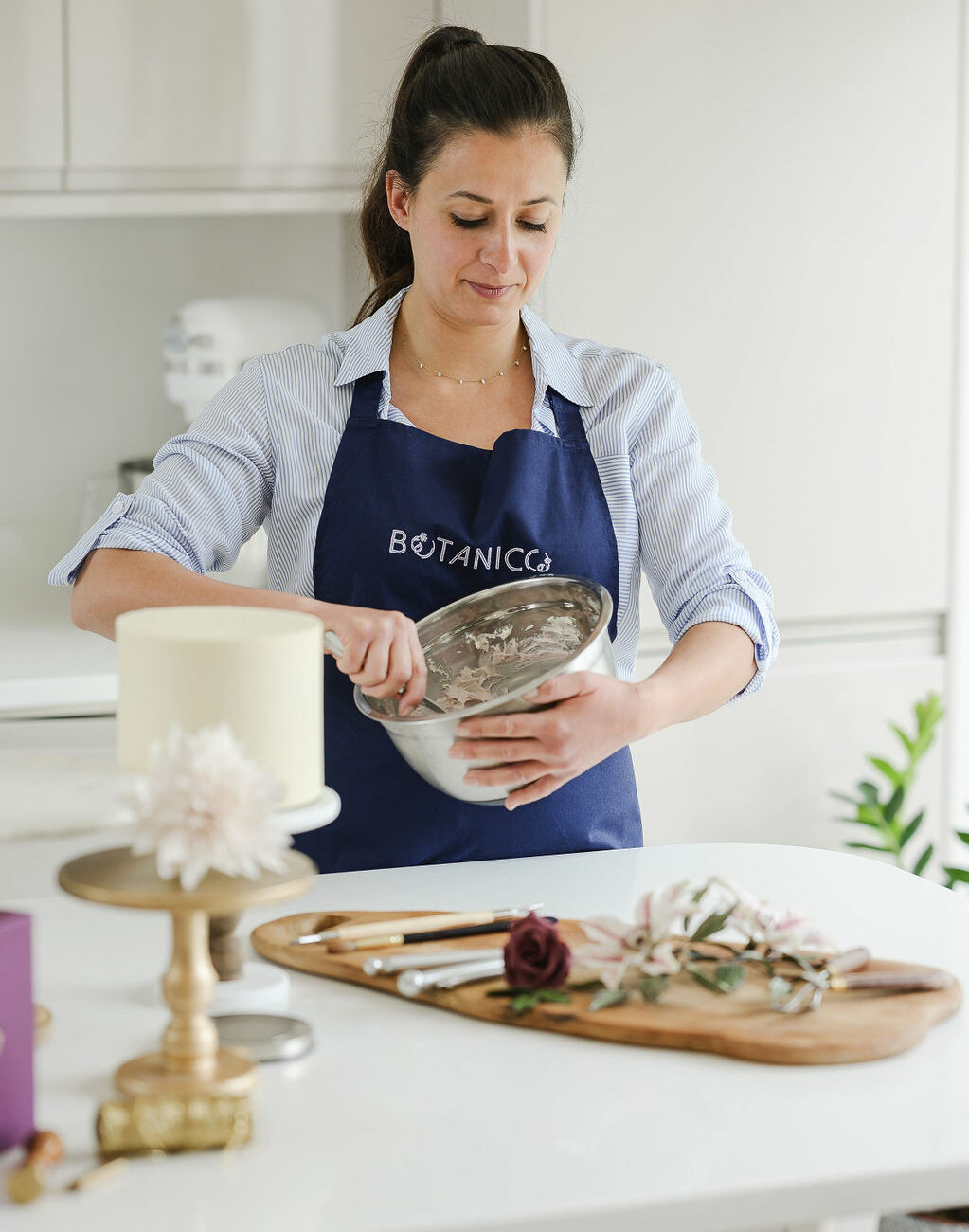 Botanico joined us as a Millbridge Court Partner is 2019, after wowing us with her incredible chocolate cupcakes and we just had to share her talent with our couples.  Not only are her cakes delicious (the Guinness cupcakes are a team favourite) but each one is a piece of art – hand crafted flowers and details are exquisite!
We spoke to Naomi to give you a little glimpse into the world of floral cake artistry.
What first made you fall in love with baking?
I've always loved cooking and baking from an early age and would always be hanging around in the kitchen watching my mum preparing and cooking.  My mum rarely baked cakes (or any sort of pudding for that matter) so perhaps it was nothing more than my sweet tooth and desire for treats that inspired me to learn to make my own!  It wasn't until I was in my twenties that I realised I could combine my love of food and art and make some really pretty and eye catching cakes!
How would you describe your style of cakes? 
I like to say that Botanico cakes are a beautiful marriage between art and cake.  I would say my style is romantic, elegant and quite 'modern heritage' too.  I love a bit of texture too so you'll quite often see these used on the fondant or buttercream covering, adding a bit of interest underneath those pretty flowers.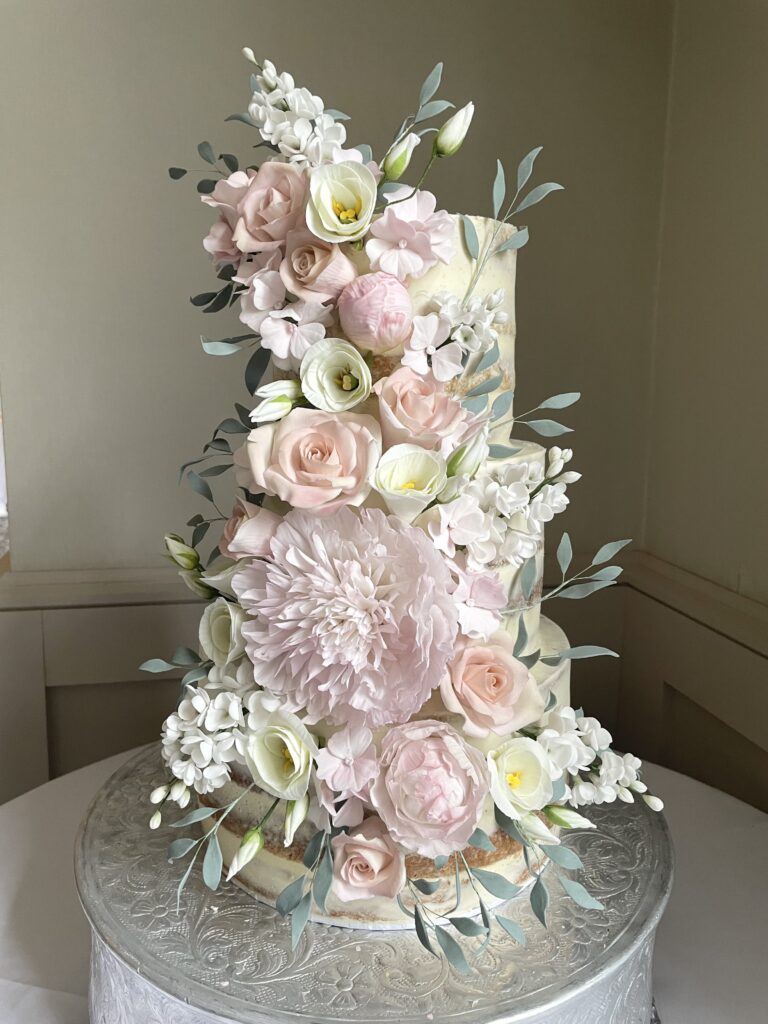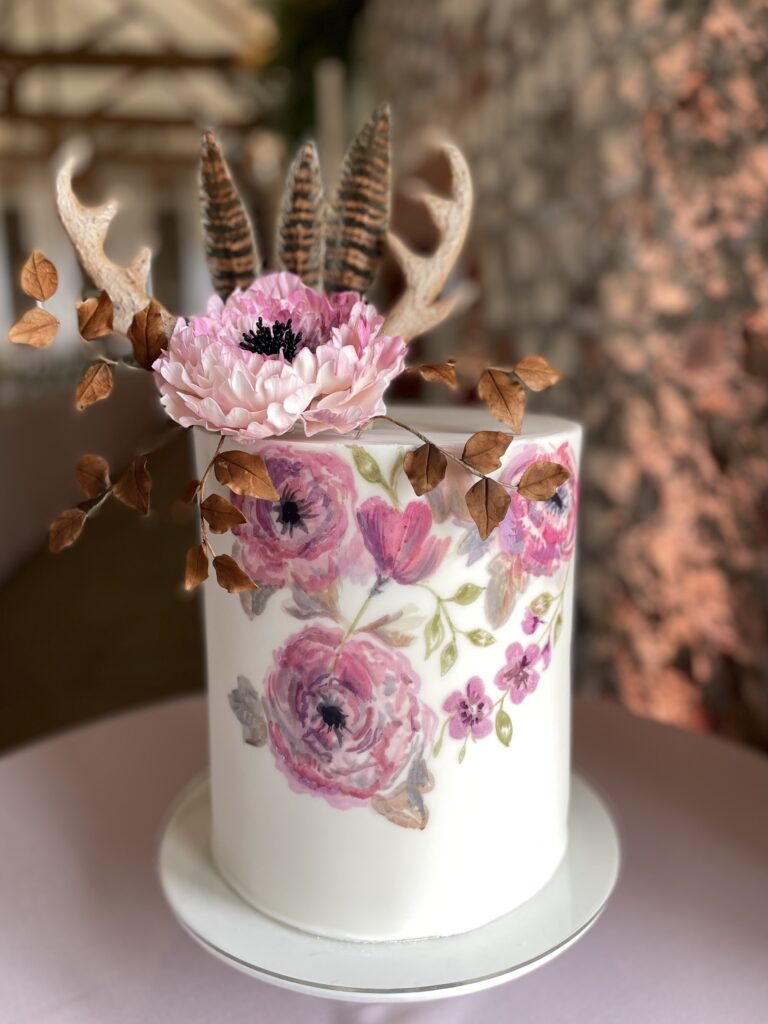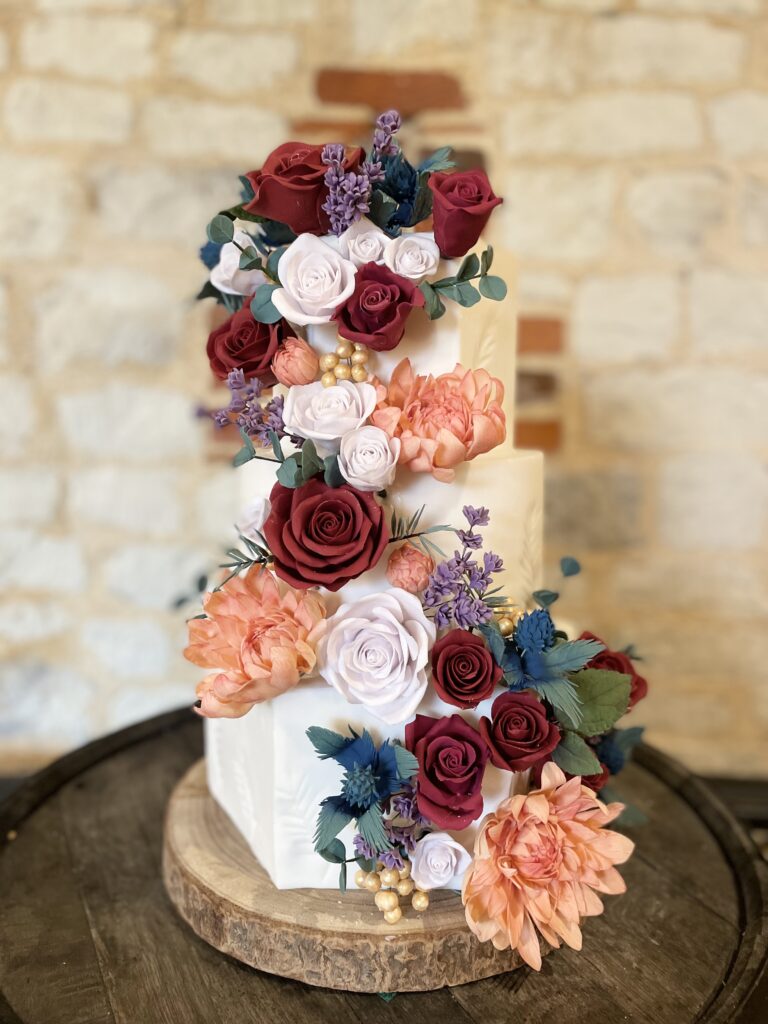 What made you decide to work in the wedding industry?
My passion is creating beautiful sugar flowers so that is naturally a great fit for the wedding industry.  Aside from that, I love getting to know my wedding clients and their ideas for their big day.  I get so excited discussing colours and themes – it's always so amazing seeing it all come together on the day too!
Can you explain a little about what couples can expect when they book with you? 
I usually start off the process with a phone call to discuss initial ideas and themes.  I tend to ask lots of questions to gain as much information as possible that will help me design the perfect cake.  It's quite common for couples not to have any of the answers though, so I'm always very happy to guide them through options.  Many of my clients decide to book the date before even trying samples as they have come to me through recommendation.  Of course it can be done the other way around too, where I can send a sample box out prior to securing the date. I like to think I offer a very friendly and professional service, which really is tailored to each individual couple and their needs.
What is your favourite part or parts of a wedding day? 
My favourite part has to be finishing setting up the cake and taking a few photos of my finished creation in its final position.  I always have an image in my head of what the final cake will look like, and of course my hand drawn designs to work from.  However, nothing feels so good as seeing in the flesh (and secretly high fiving myself on how amazing it looks, ha!)
What top tips and advice do you give to couples ahead of their wedding day? 
One of my top tips would be to choose your suppliers early, as the best ones can get booked up quite quickly.  I would also say choose suppliers who's work you love but also ones that you get on with personally, as it's so important to have a great working relationship.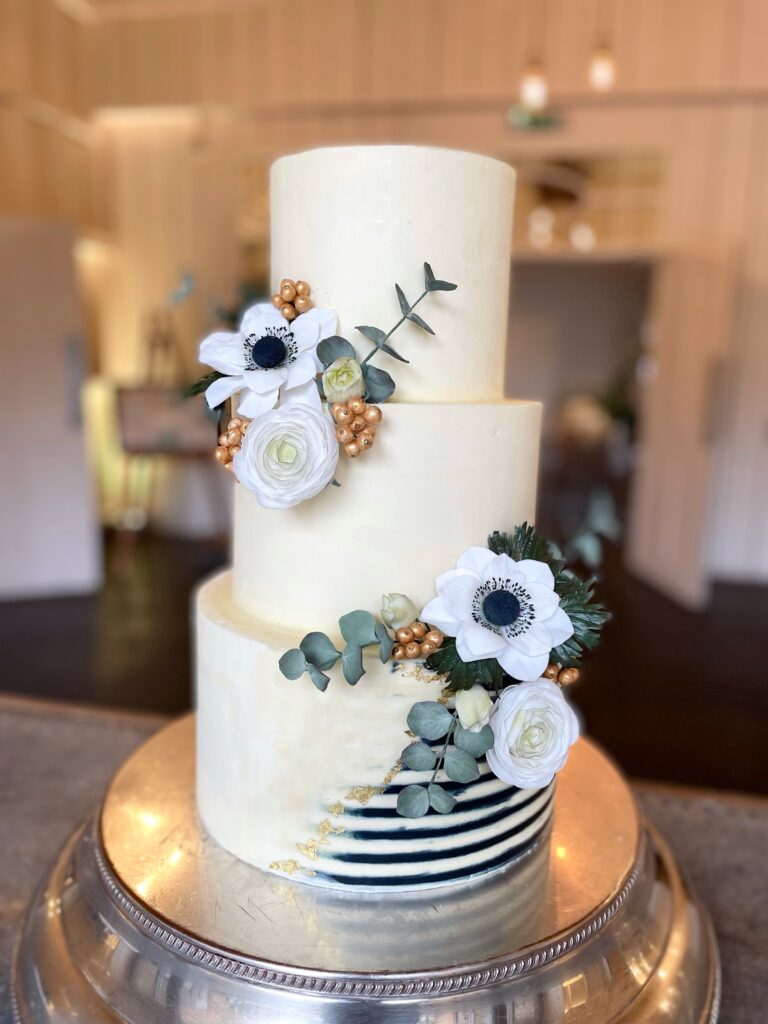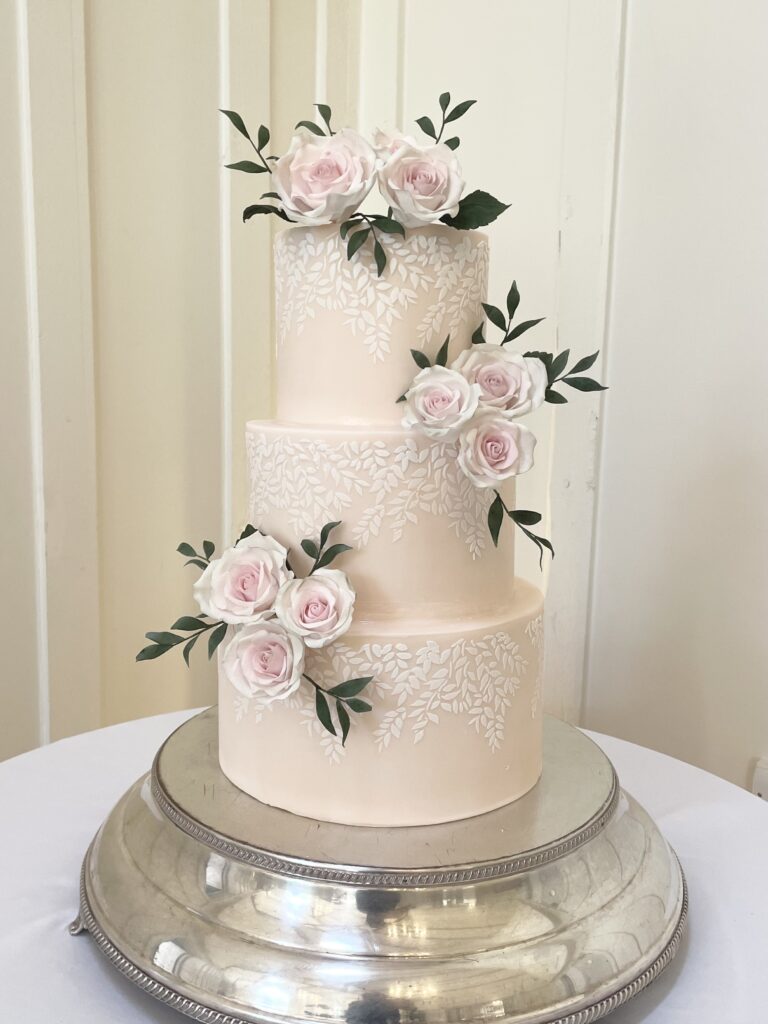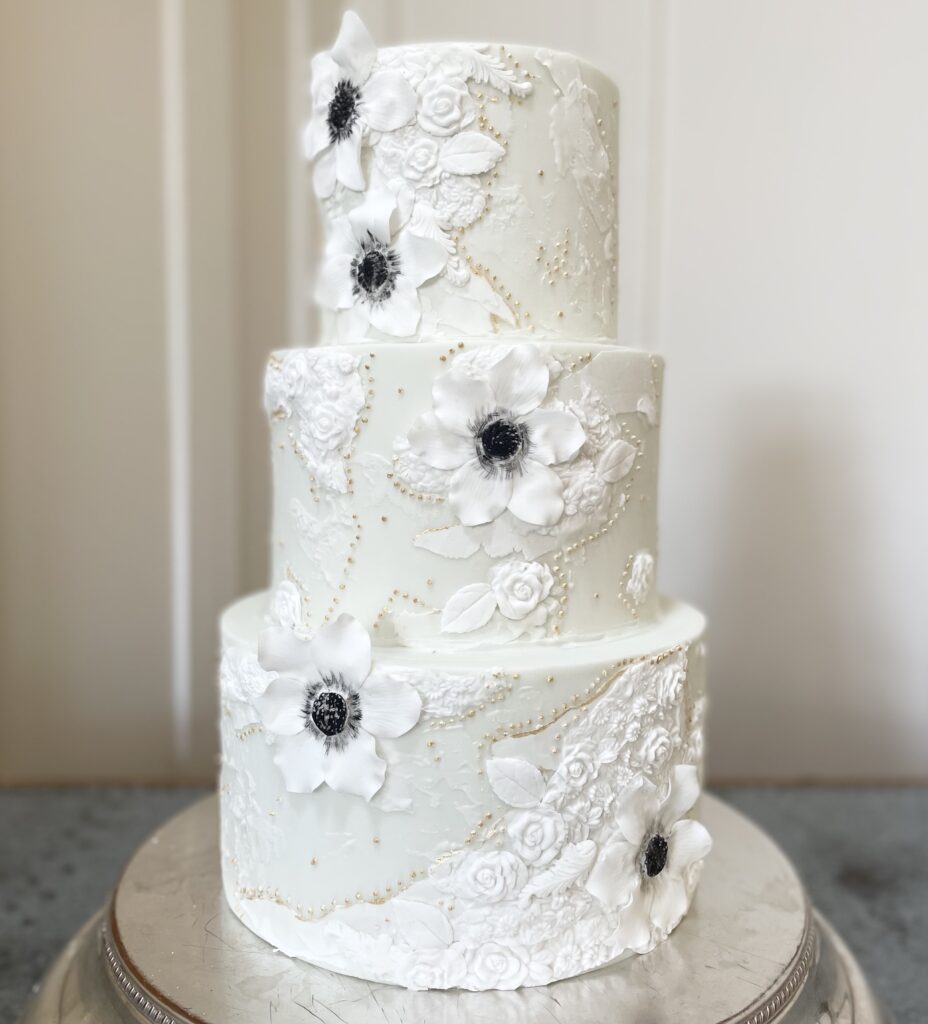 What do you love most about Millbridge Court? 
How many words am I allowed?!  I totally adore Millbridge Court.  Not only is it an absolutely stunning venue, it has the most wonderful team.  Their list of preferred suppliers are all so talented too.  I've often thought that if I wasn't a cake designer, Millbridge would be a place I'd love to work.  Every wedding and Details Date Night I have attended just looks stunningly beautiful.  It really has such a great feel to the place and it's so well run.  I love it!  It never fails to impress me, and I do have high standards when it comes to this type of thing!
What cake trends are you seeing for 2023?
 Florals, florals and more florals!  They are always popular for weddings of course.  I think different styles of flowers –  handmade from sugar, piped, pallete knife painted, handpainted will all feature heavily again next year. I think floral colours are also going more bold too which is exciting.
If you are looking for an incredible cake for your celebration get in touch with Naomi to discuss your ideas.
News : 07 / 09 / 20
Contemporary, Bright & Beautiful Photoshoot at Millbridge Court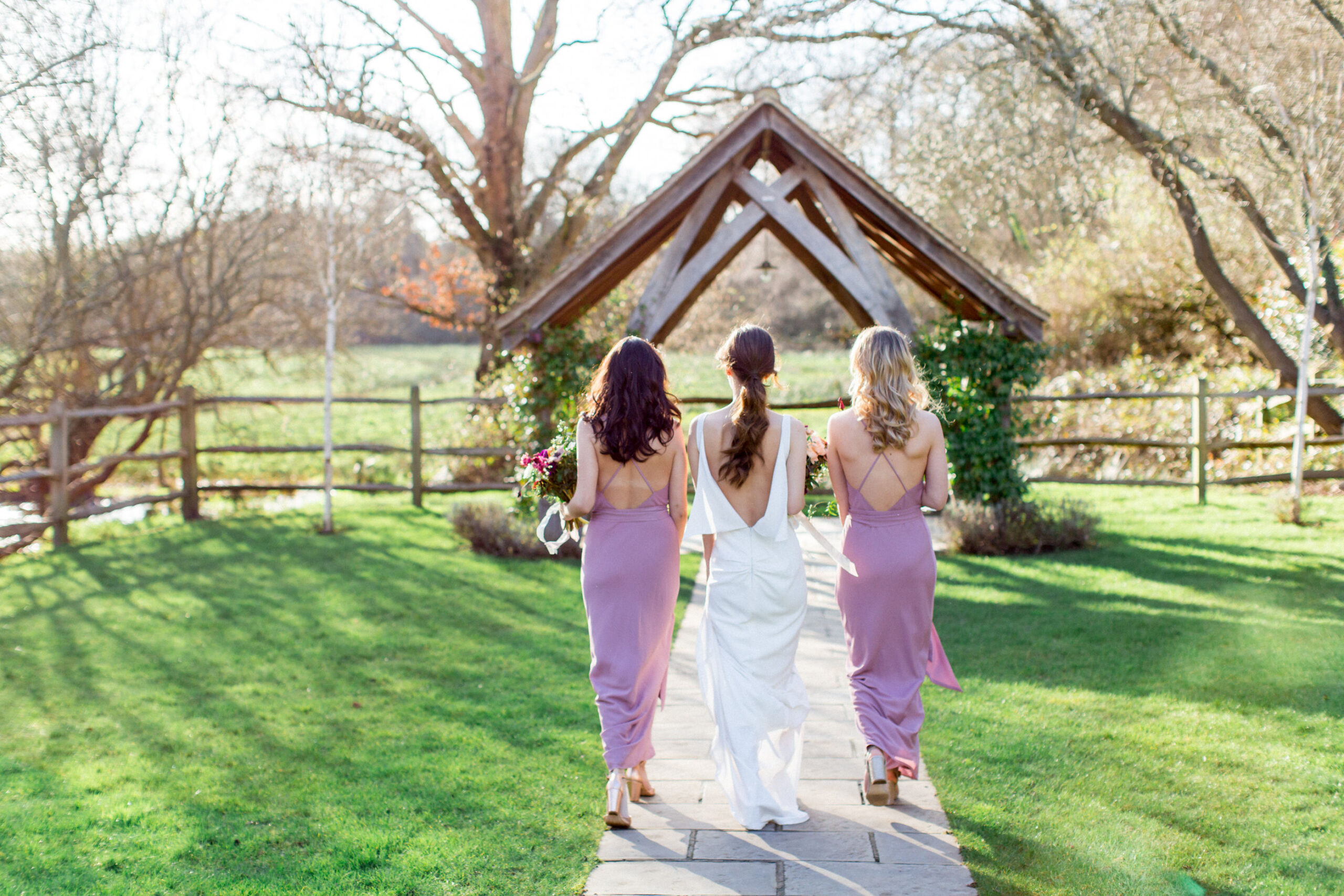 Earlier this year, we had the pleasure of hosting a super stylish Styled Photoshoot which was conceptualised, organised and designed by Wedding Planner, Natalie Ellen, who teamed up with a host of incredible Suppliers who helped bring her vision to life.
With the full Photoshoot recently having been featured on the hugely popular Wedding Chicks blog, we wanted to share some of the beautiful images from the day with you, alongside a chat that we had with Natalie to find out a little more about the Shoot, the collaborators, her Top Wedding Planning Tips for newly engaged Couples and much more.
Hi Natalie, tell us about you & your wedding expertise…
I'm Natalie and I'm a wedding planner at Natalie Ellen Weddings. I offer bespoke wedding planning for modern, fun loving couples, designed to match your personality and style. My clients tend to be modern couples who are veering away from tradition – they want beautiful, stylish weddings with personal touches throughout and that suits me and my style perfectly!
Can you talk us through the concept for your styled shoot and where you drew inspiration from?
This shoot was the result of a first meeting with Poppy from Poppy Wild Floral – we met for a coffee to put a face to the name and to have a good chat about what we do, and within 30 minutes we were concocting our perfect shoot together. Those first scribblings quickly evolved from 'cool floral installation in modern/stylish space with sage green' into my favourite mood board yet – Poppy created the most beautiful colour palette to work from and everything went from there – the vision became 'contemporary, playful with a little edge' and each detail was designed to bring that to life. It's always my goal to create something different to provide inspiration for contemporary couples, something people can screenshot or pin to recreate for their own wedding. That part always takes a bit more thought but it's worth it when you see the idea come to fruition on the day.
How did you choose who to collaborate with?
At any one time, I  have a wish list of suppliers I'd love to work with, whether that's for the first time or someone I keep coming back to because they're so good at what they do. This shoot was definitely a combination of the two! Working from our moodboard, I selected suppliers who I knew could nail the brief and add their own creative touches. It's so important to bring on board people who not only 'get' the vision, but creative experts who see what you're trying to achieve and go that one step further. Getting the team right is the hardest part of the planning, but it's incredible seeing everyone come together on shoot day!
What made you choose Millbridge Court as the location for your beautiful Photoshoot?
Millbridge Court has been one of my favourite wedding venues for years! The contemporary style of the space is right up my street and I love how versatile the venue is – there are so many different areas couples can utilise throughout the day, whatever the season! It was a no-brainer to style our ceremony space in front of the beautiful tall windows where natural light beams into the room, those windows alone are such a selling point for couples visiting the venue!
Every element of the shoot came together so perfectly, what advice would you give to couples who want to make sure all of the different aspects of their day are cohesive?
It can be so difficult to take a step back to see the whole picture when you're planning all the little elements of your wedding, but my advice to couples would be to not let the little things overwhelm you. Always start with an overall vision of what you're trying to achieve and with each decision, reflect back on your Pinterest board or moodboard and think 'does this fit with what I want our day to look/feel like?' You might find that the answer is no, but if you LOVE an idea then you can absolutely adjust your vision to suit – use it as a guide but don't let it stress you out if you go a little off piste. It's your day!
Are you seeing any trends emerging for 2021-2022 weddings?
This is a tricky question to answer right now because we're potentially talking about a post-coronavirus environment. As we continue getting used to this strange situation we've found ourselves in, I've noticed people really prioritising quality time with their loved ones – it's saddened me so much that people have had to dramatically reduce their guest numbers but it's seen a rise in truly beautiful intimate ceremonies and I think some couples have started to consider a smaller celebration as a result.
In terms of design trends, I'd say we're definitely seeing a steer towards what I'd call 'the new pastel' – brides are opting for dusky pinks, sage greens and subtle peach tones in their bouquets, with plenty of beautiful foliage to add a natural, wild feel to their day.
I'm hearing more and more couples talk about the desire to go local with flowers & produce, with many actively trying to create a more sustainable and environmentally friendly day, whilst also supporting smaller local businesses after such a hard hit this year.
Perhaps not so much a 'trend' but something I've really noticed in planning weddings for next year is that couples are less afraid of shunning traditions and doing things their own way – whether that's a favourite food van instead of a sit-down dinner or a joint speech from the bride & groom, this is something I love as I think it's so important to really personalise your day!
What are your 3 Top Tips for planning a successful Wedding?
Firstly, always remember this is your day and it should reflect you as a couple. Forget what you 'should do' and focus on what you really want!
Secondly, planning a wedding is hard work! Accept help from friends and family or consider bringing on board a wedding planner to make it a stress-free process.
Lastly, take inspiration from everywhere – interior & fashion trends, the seasons, places you visit, foods you love. And remember to think of all the senses! Scent in particular can evoke such strong memories so think about finding a special wedding scent, or dotting your favourite candles around the venue. Those smells will always bring you back to your big day!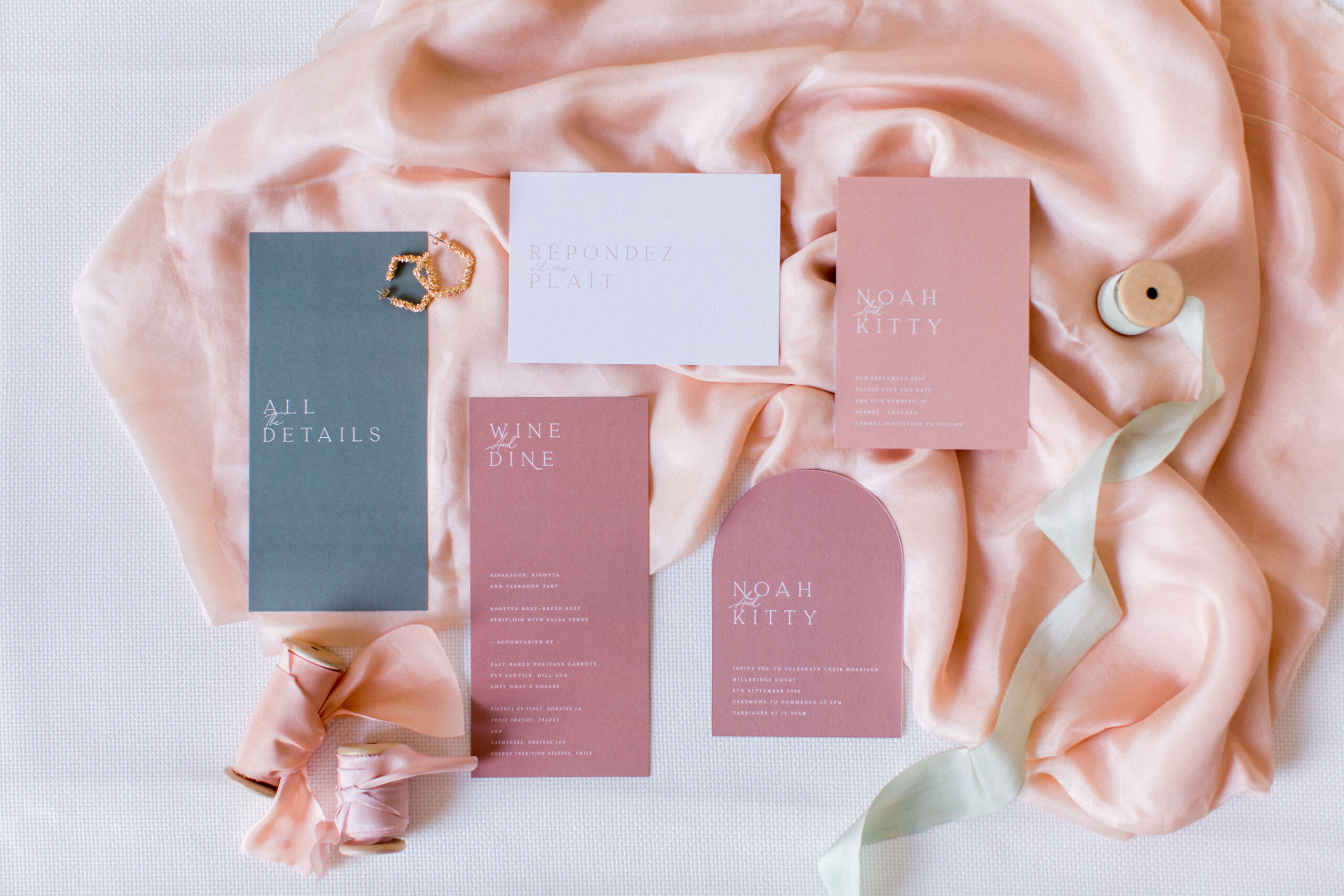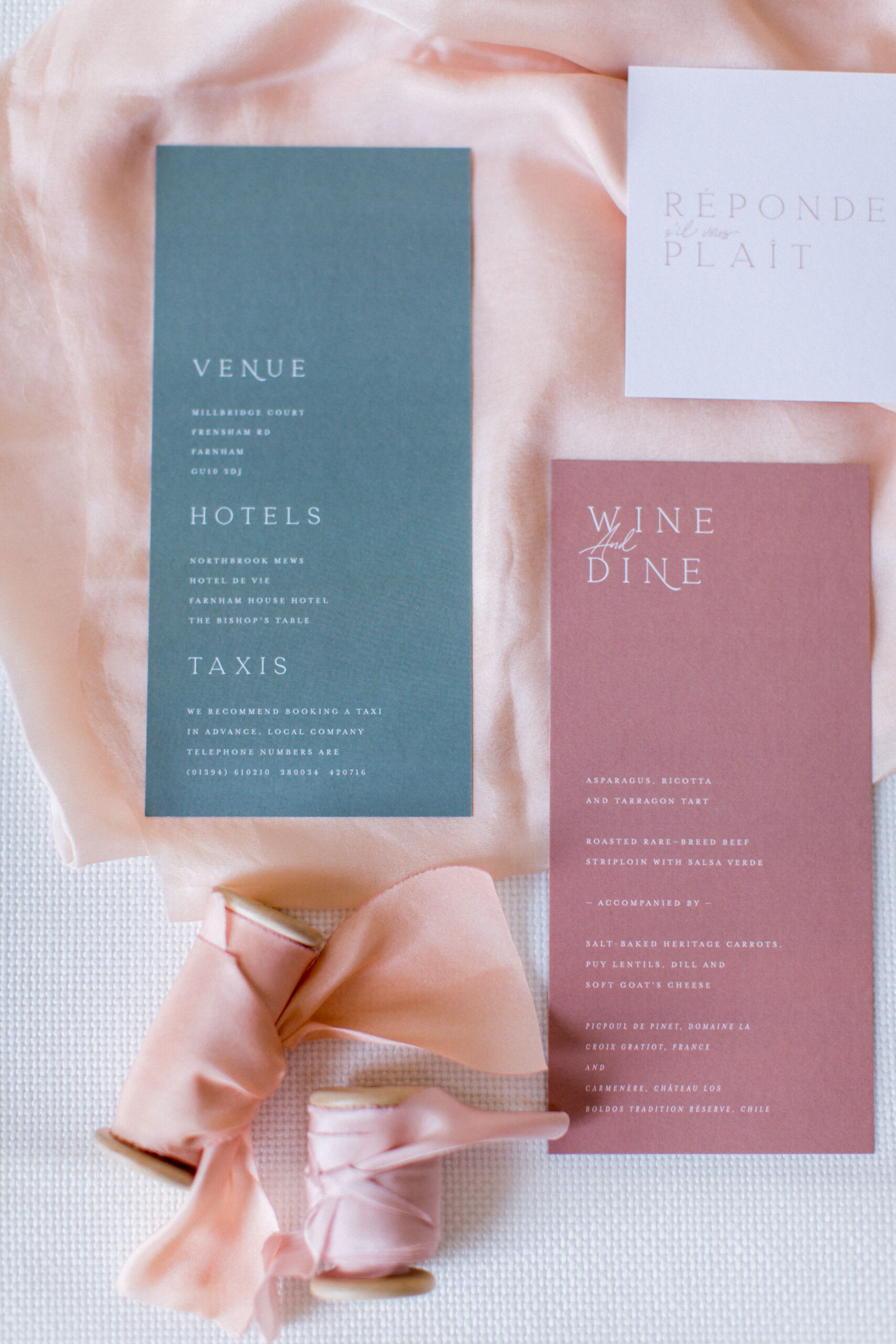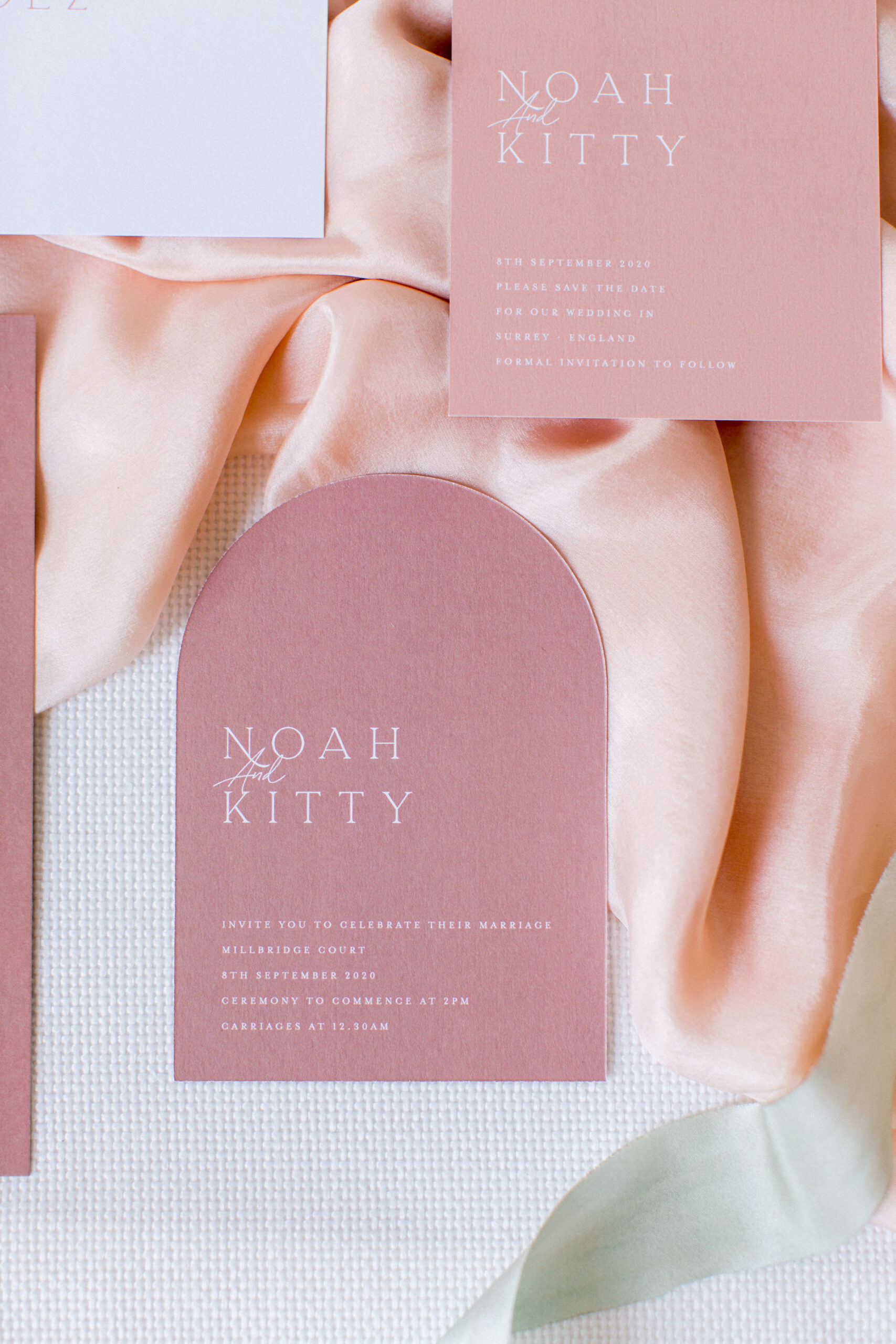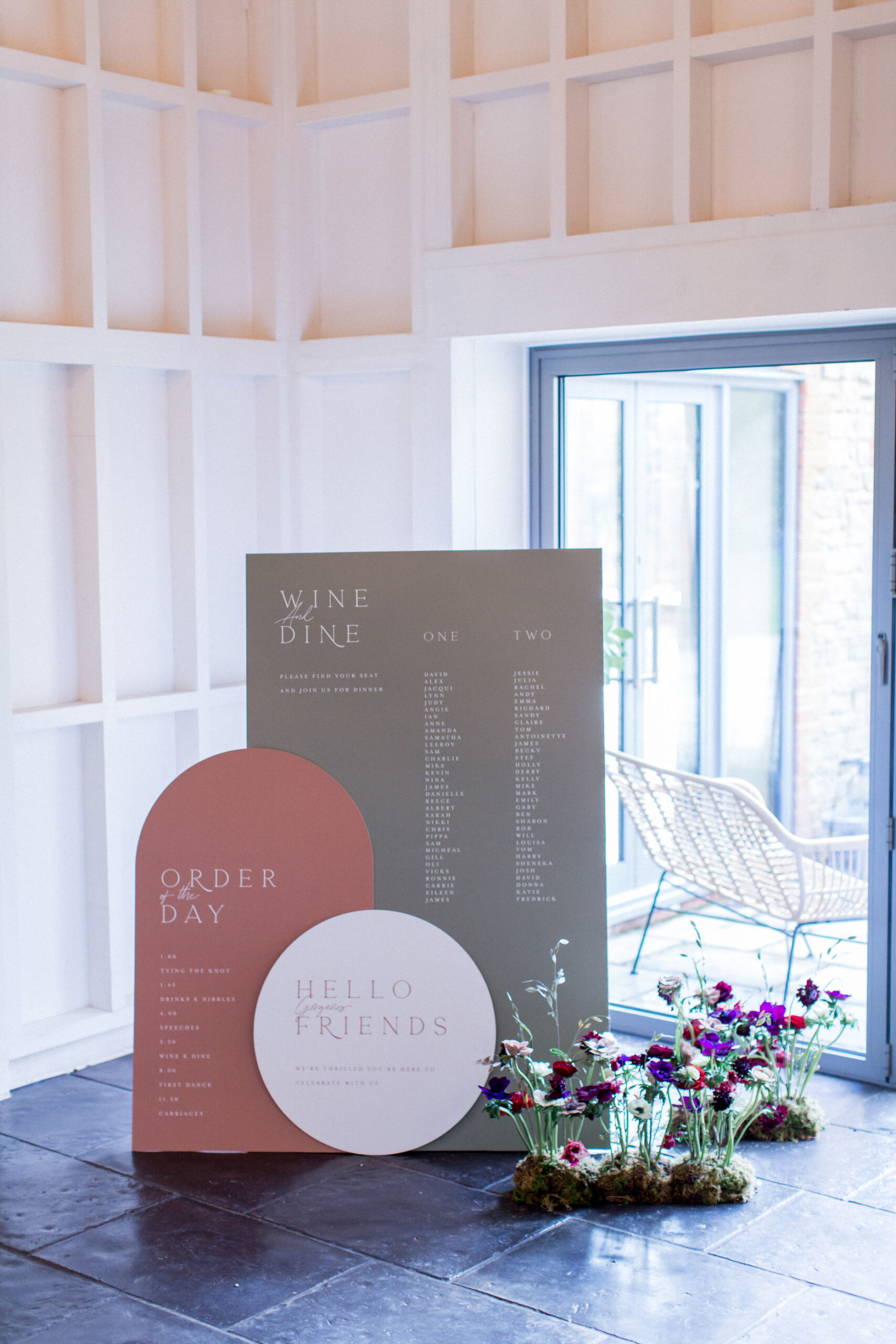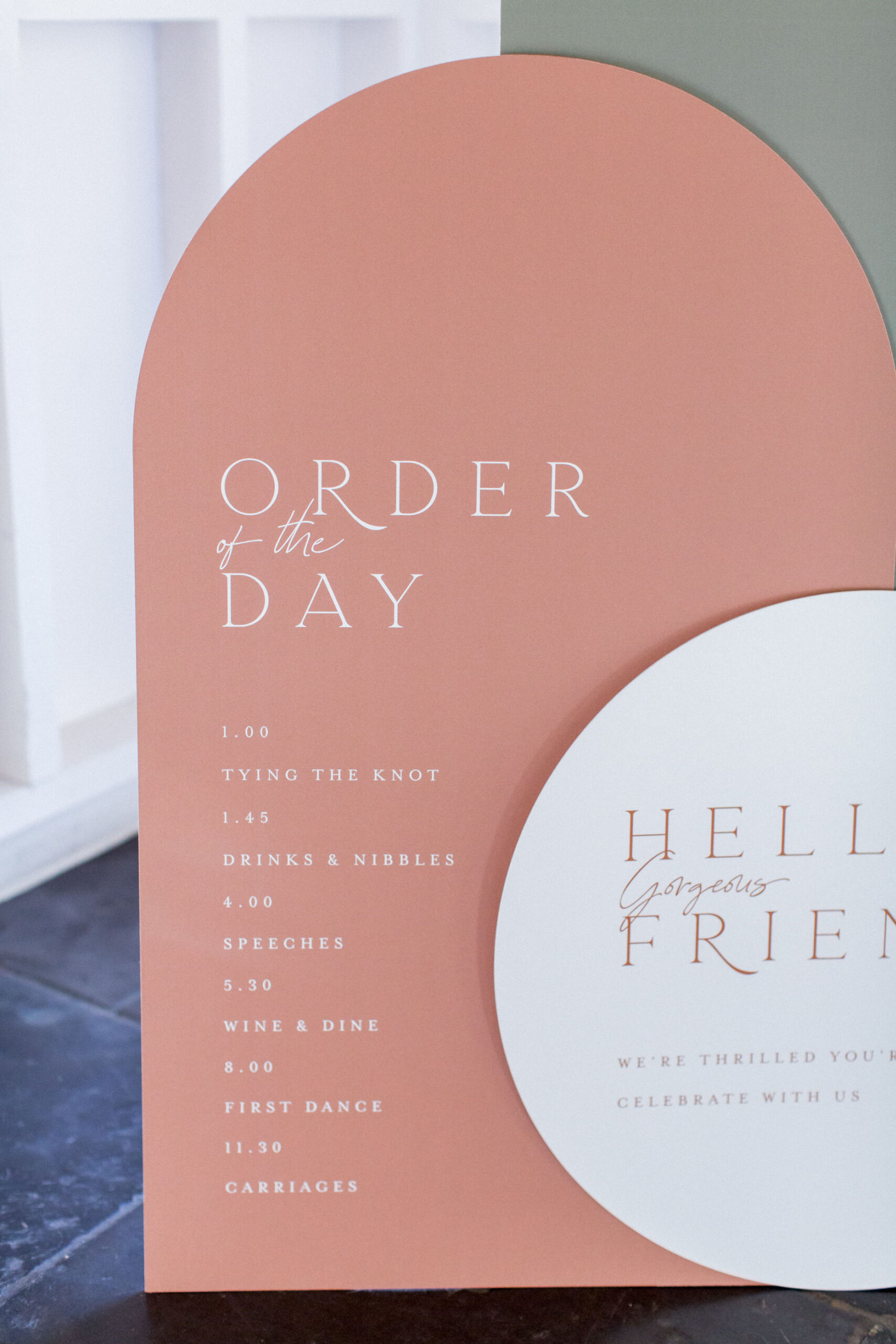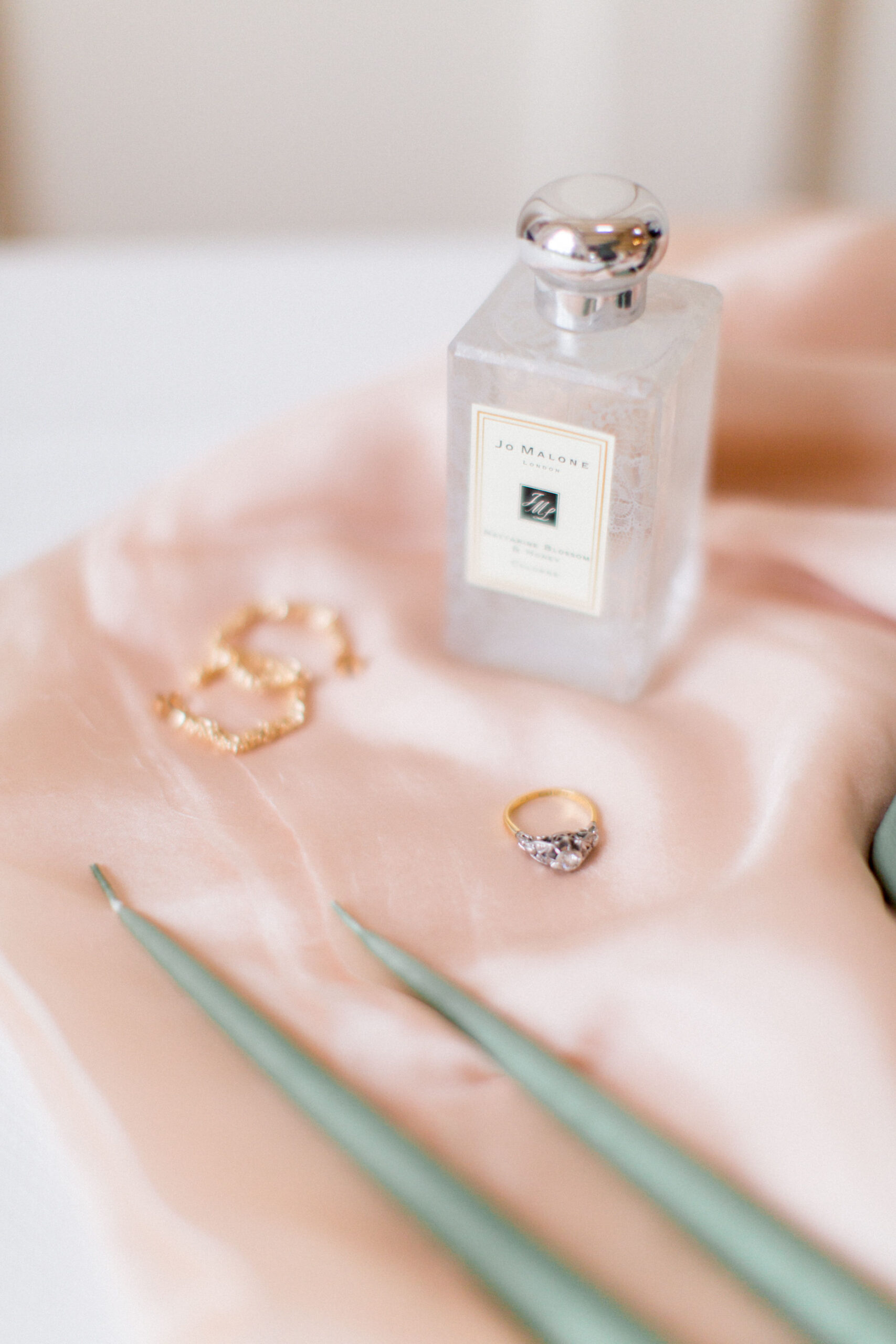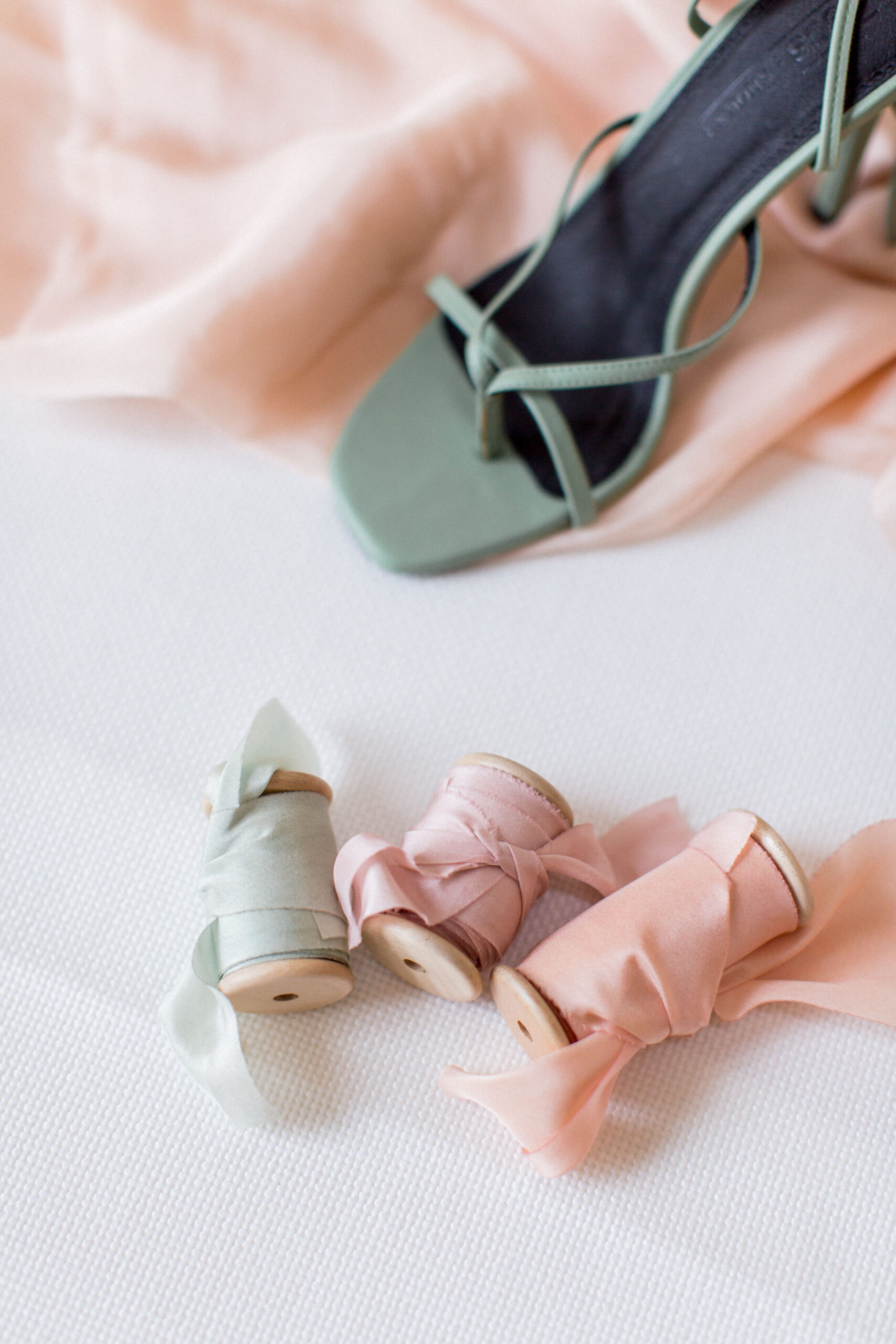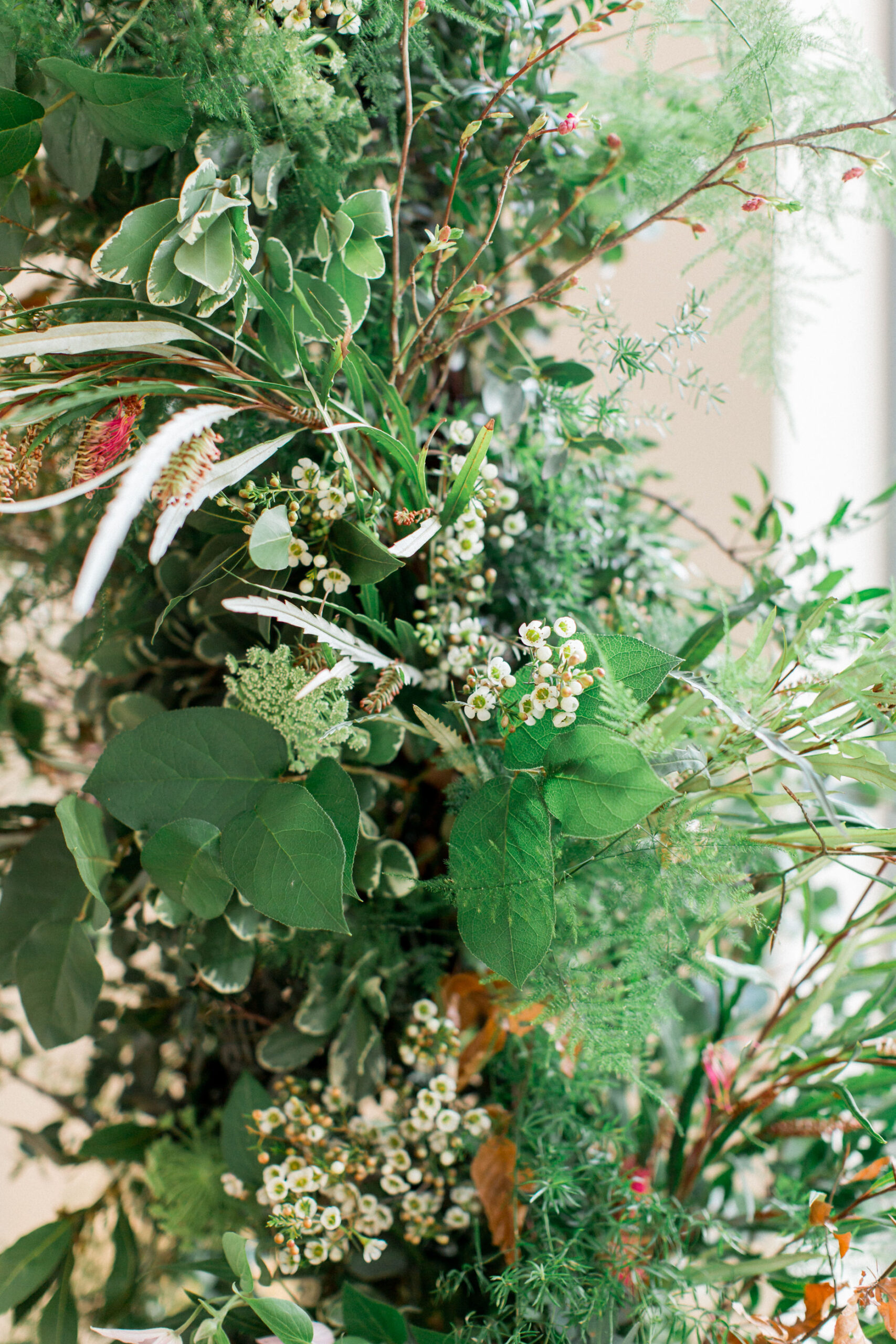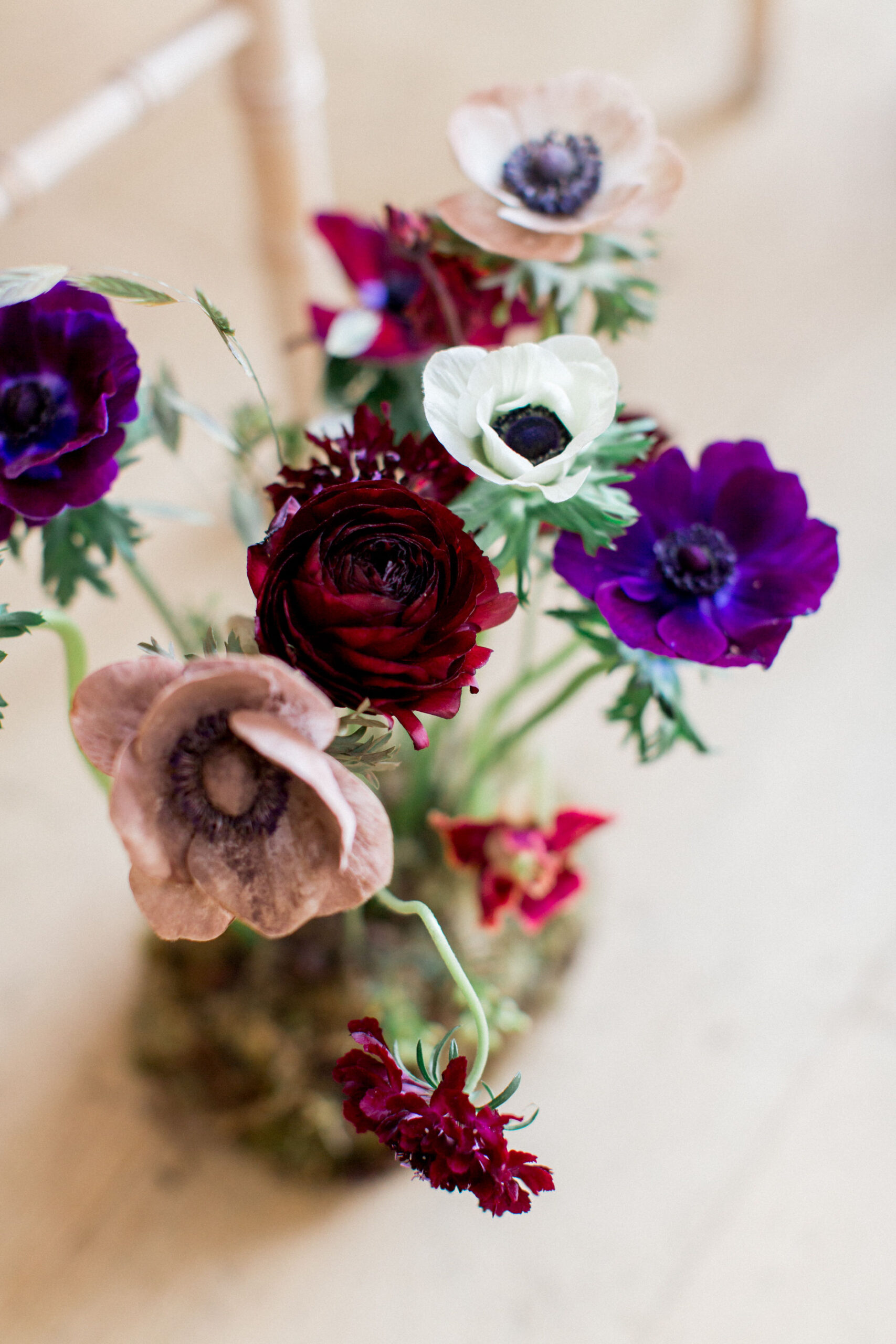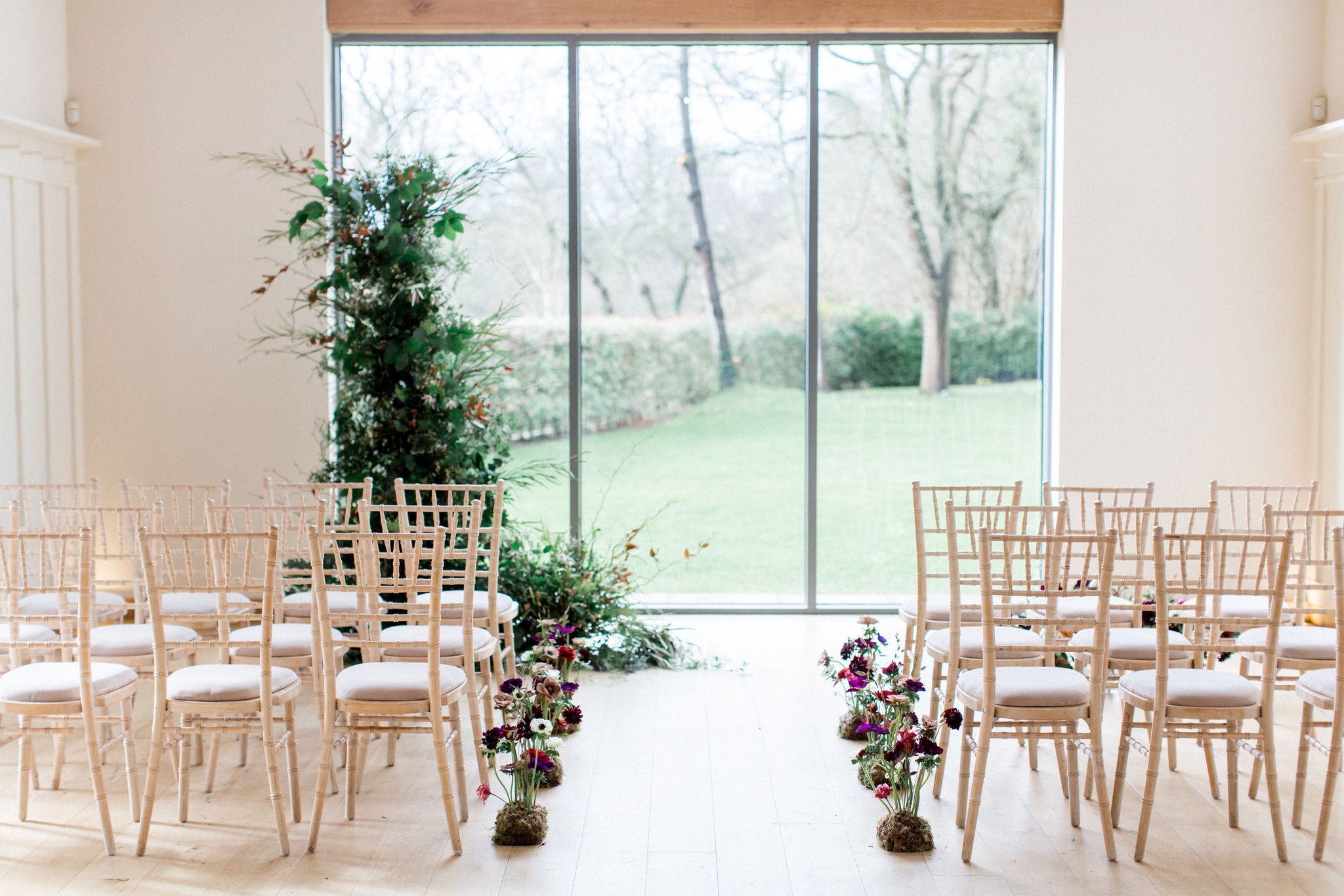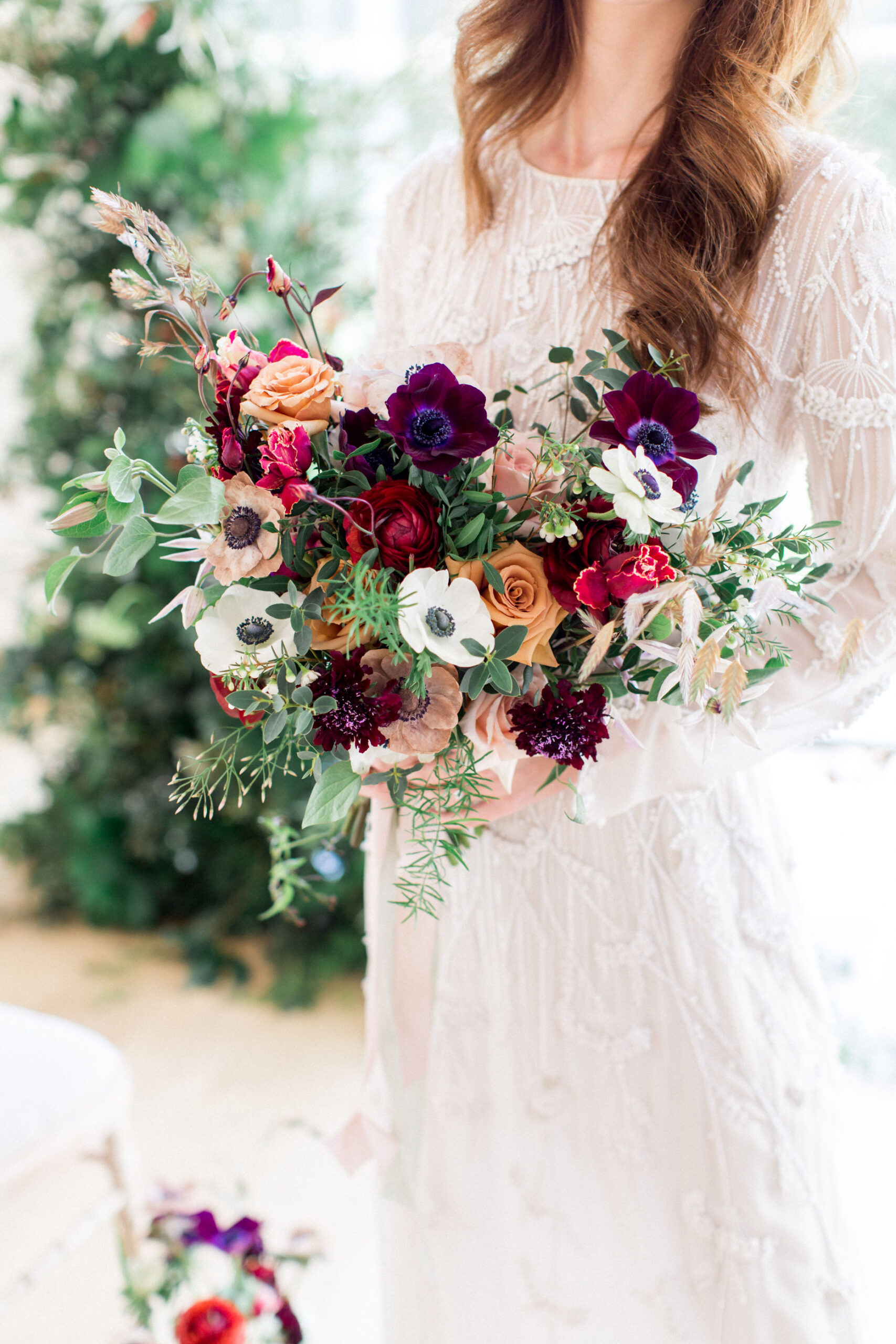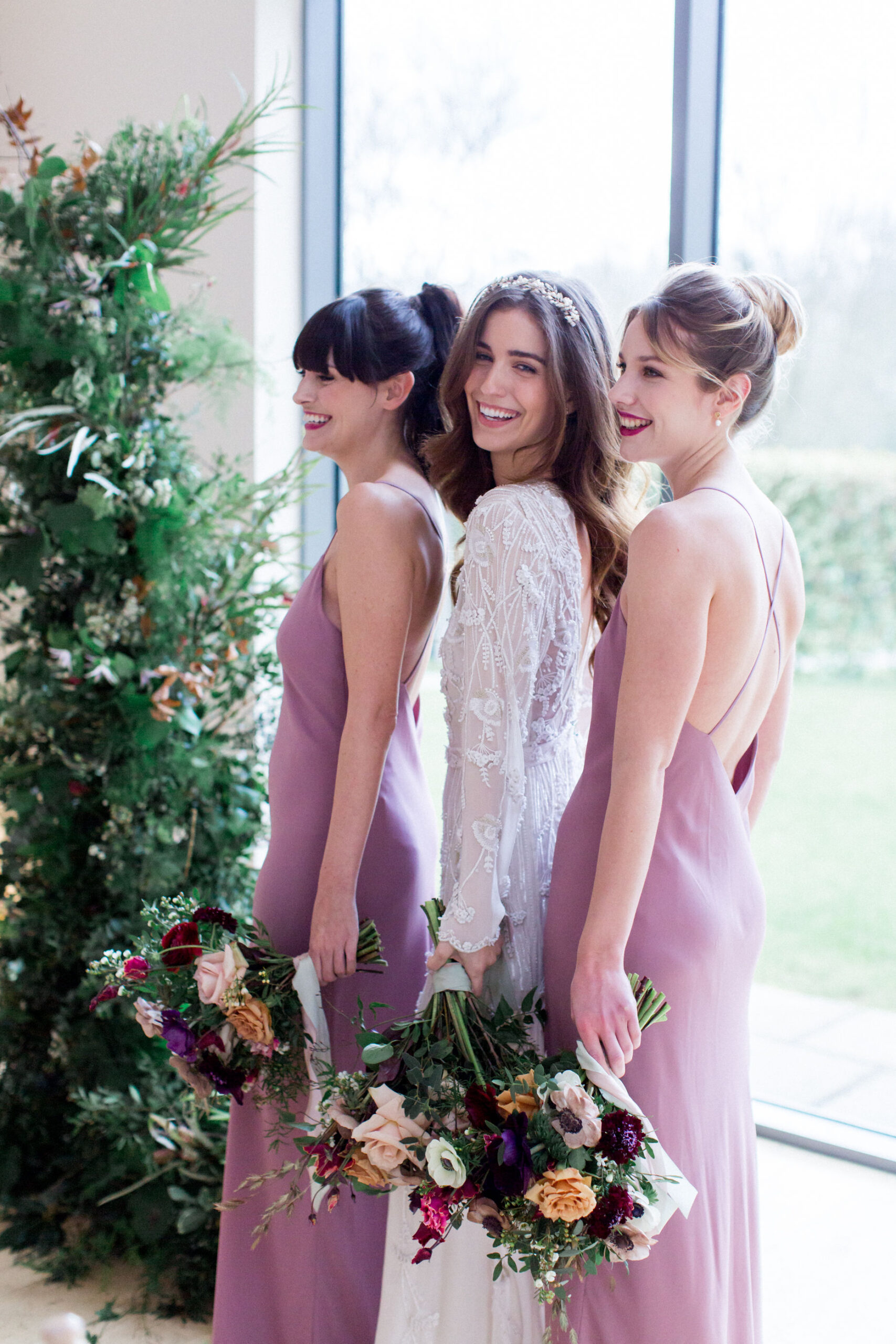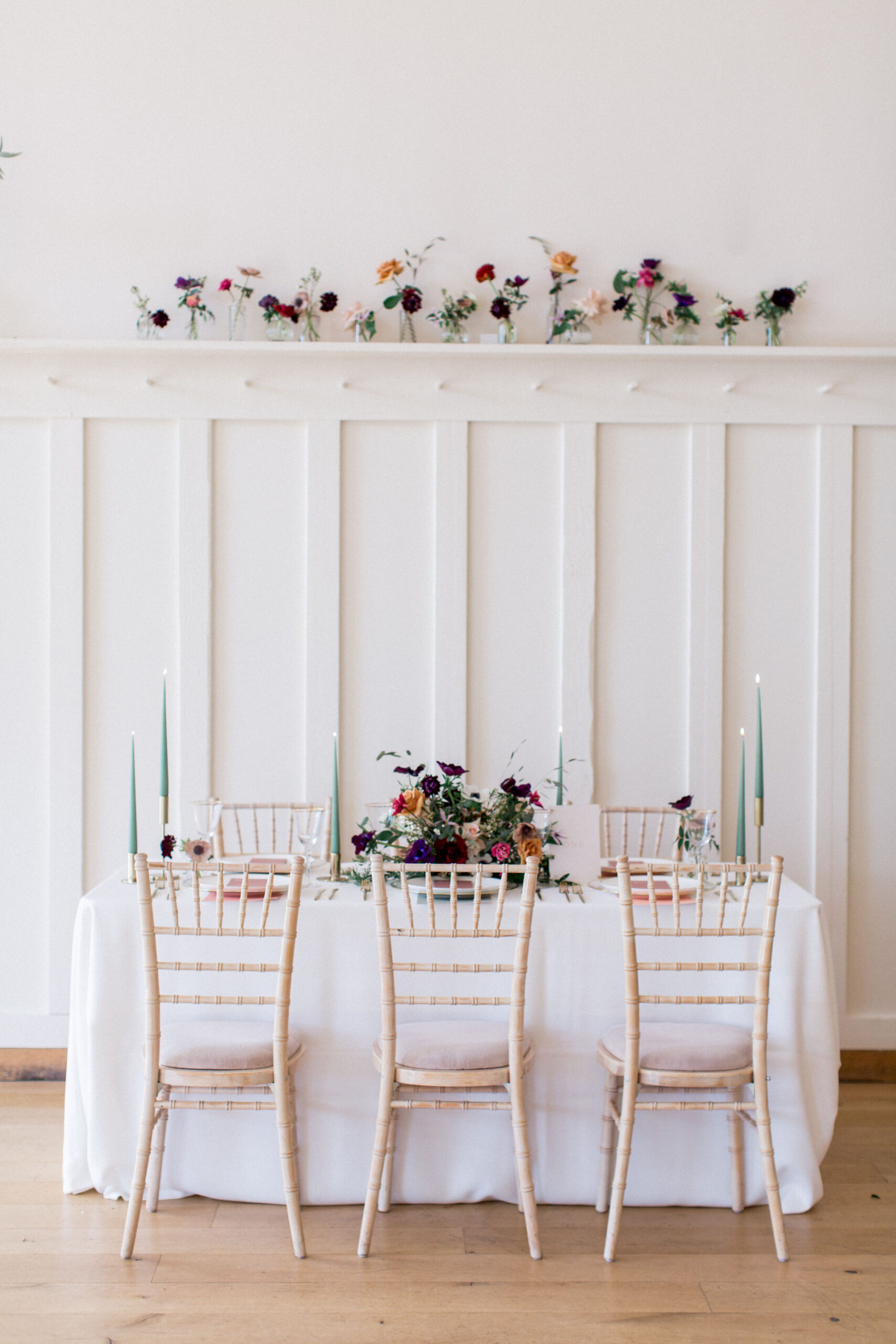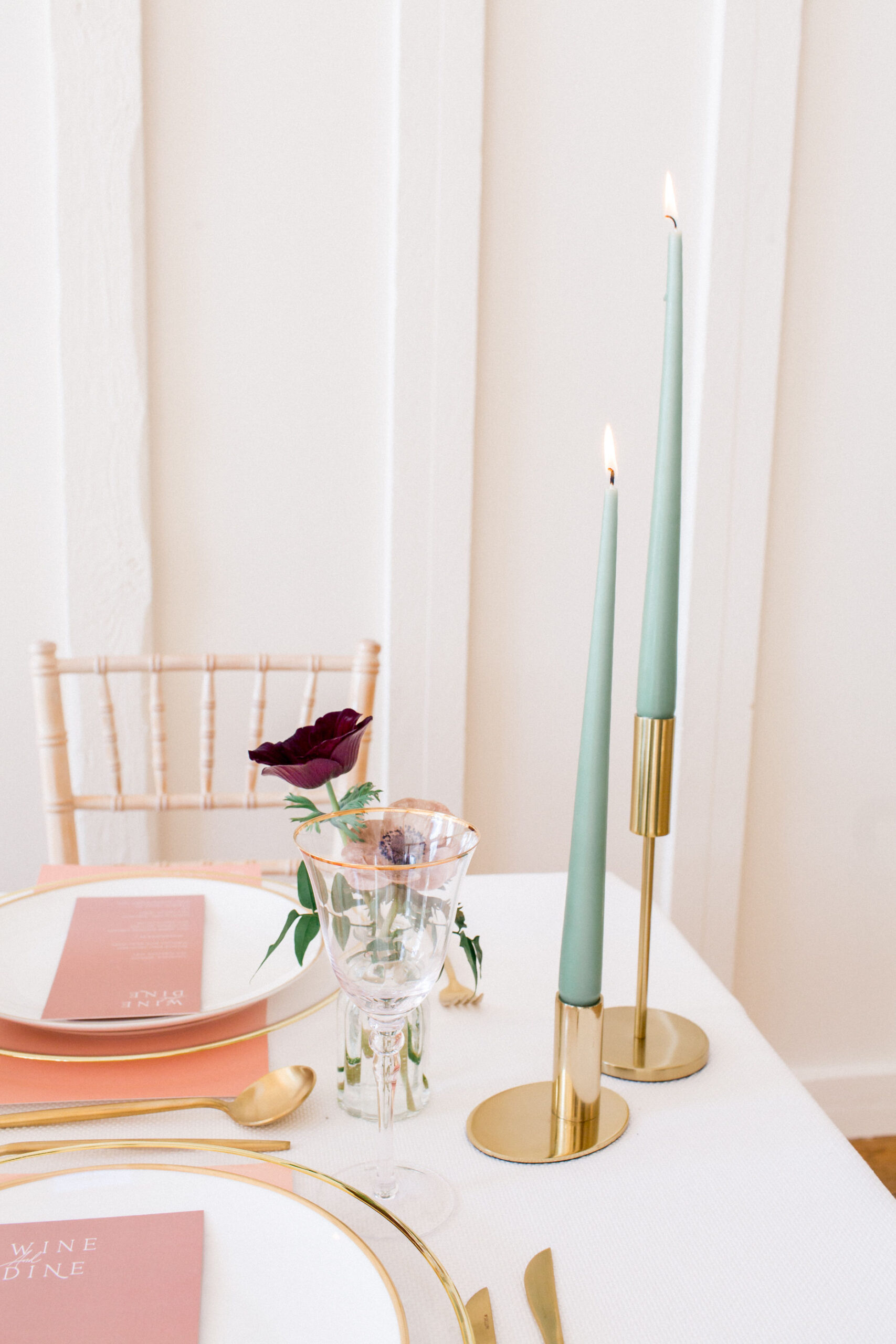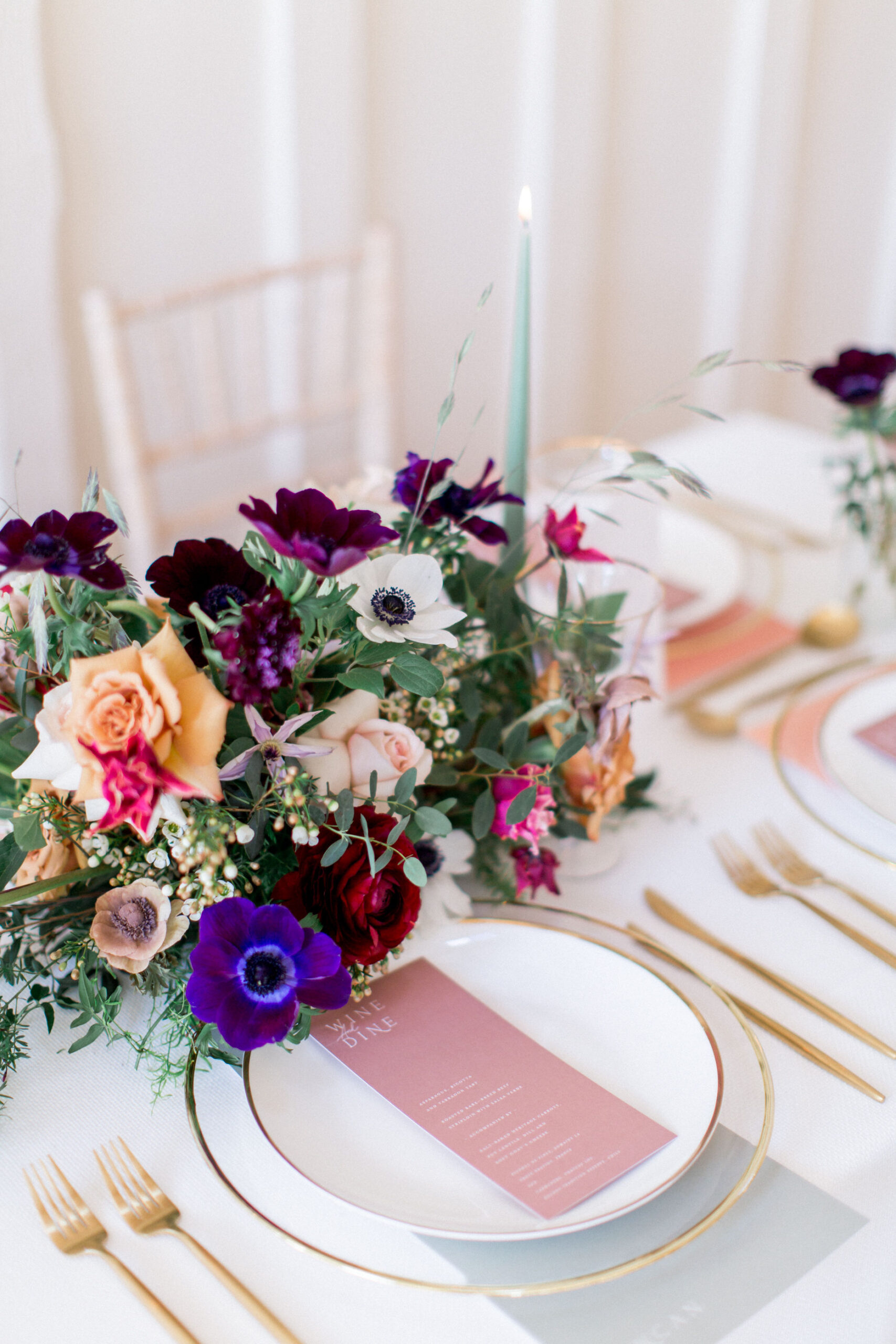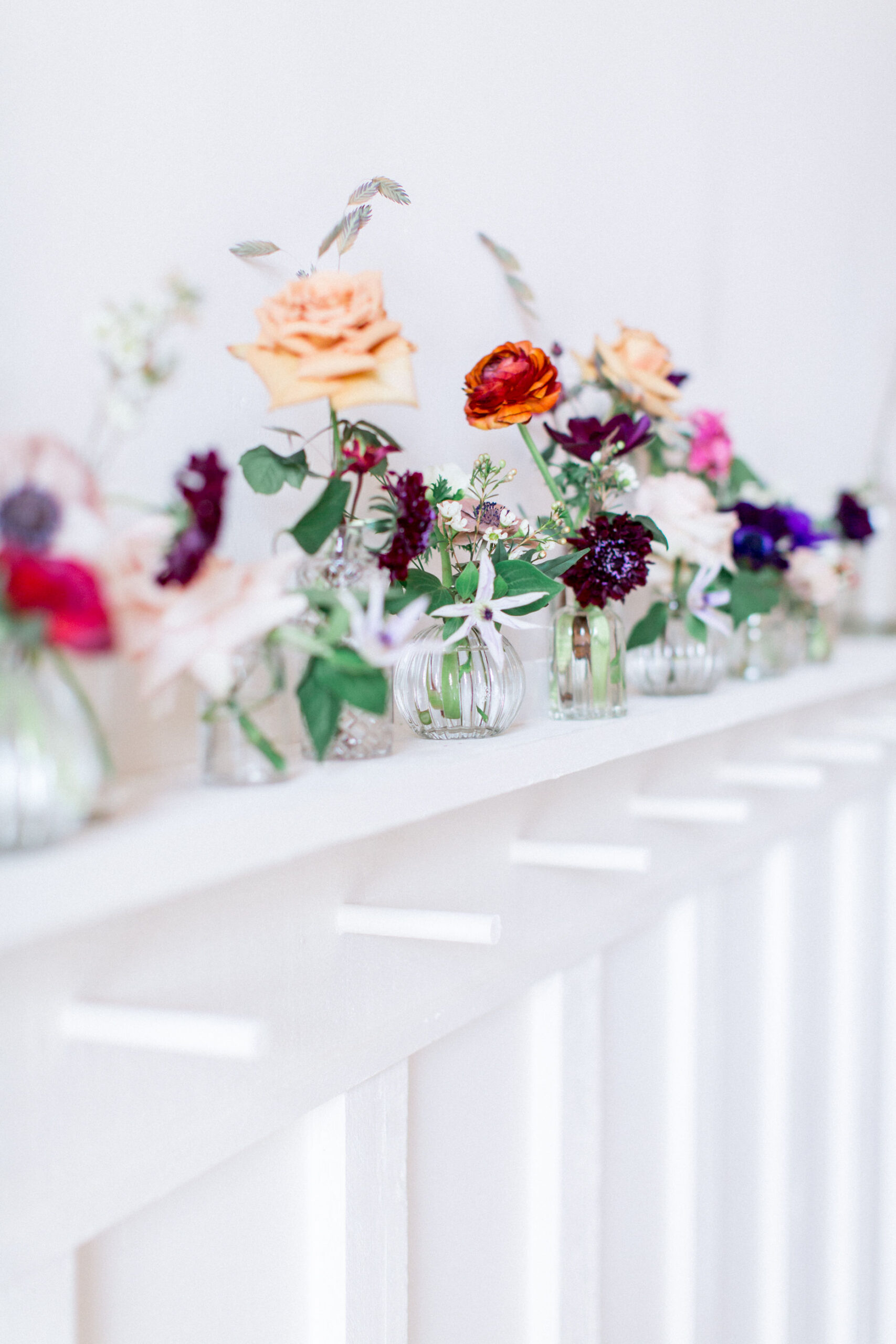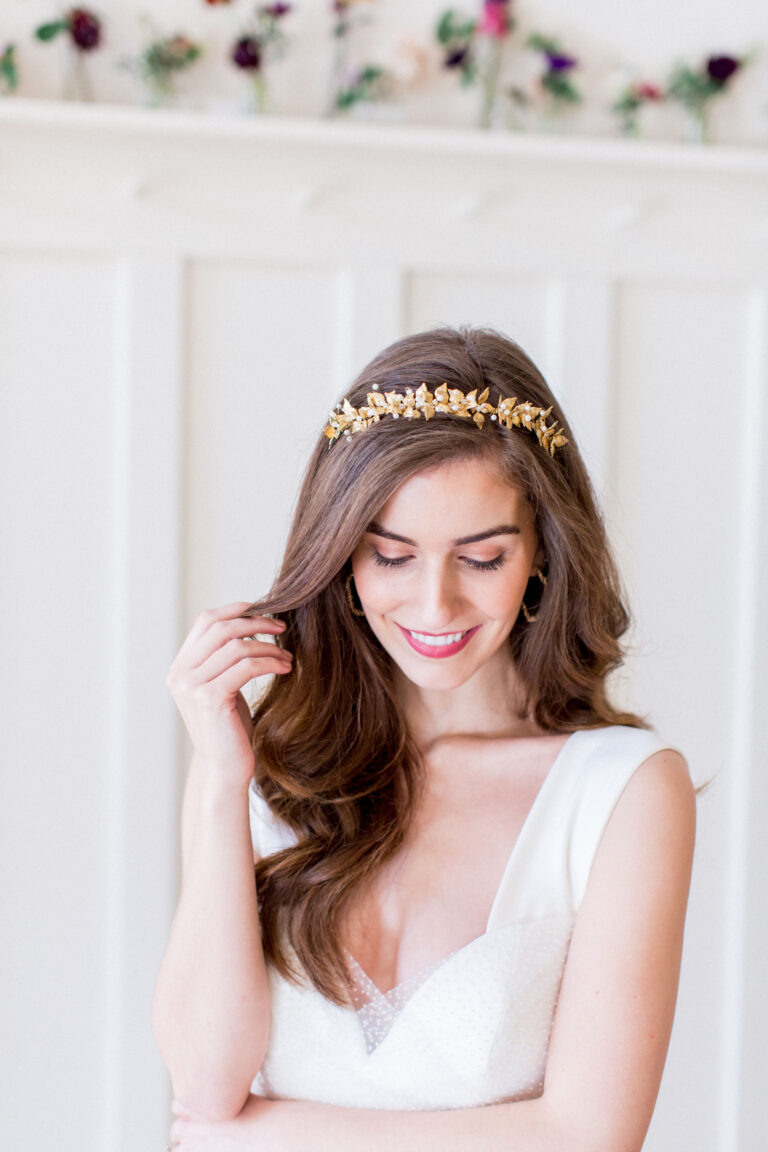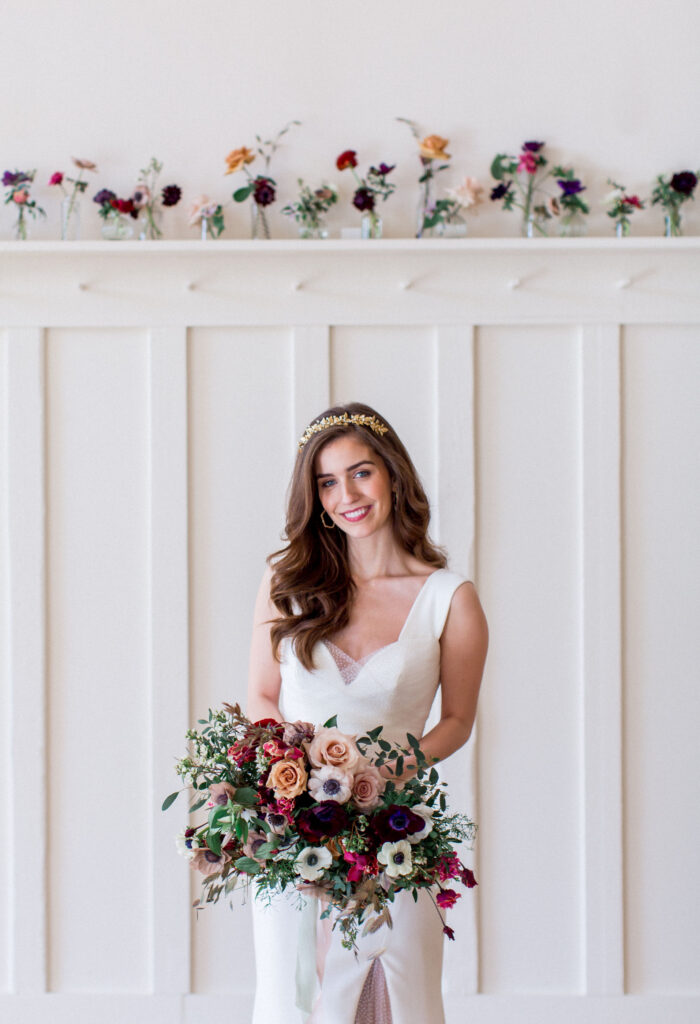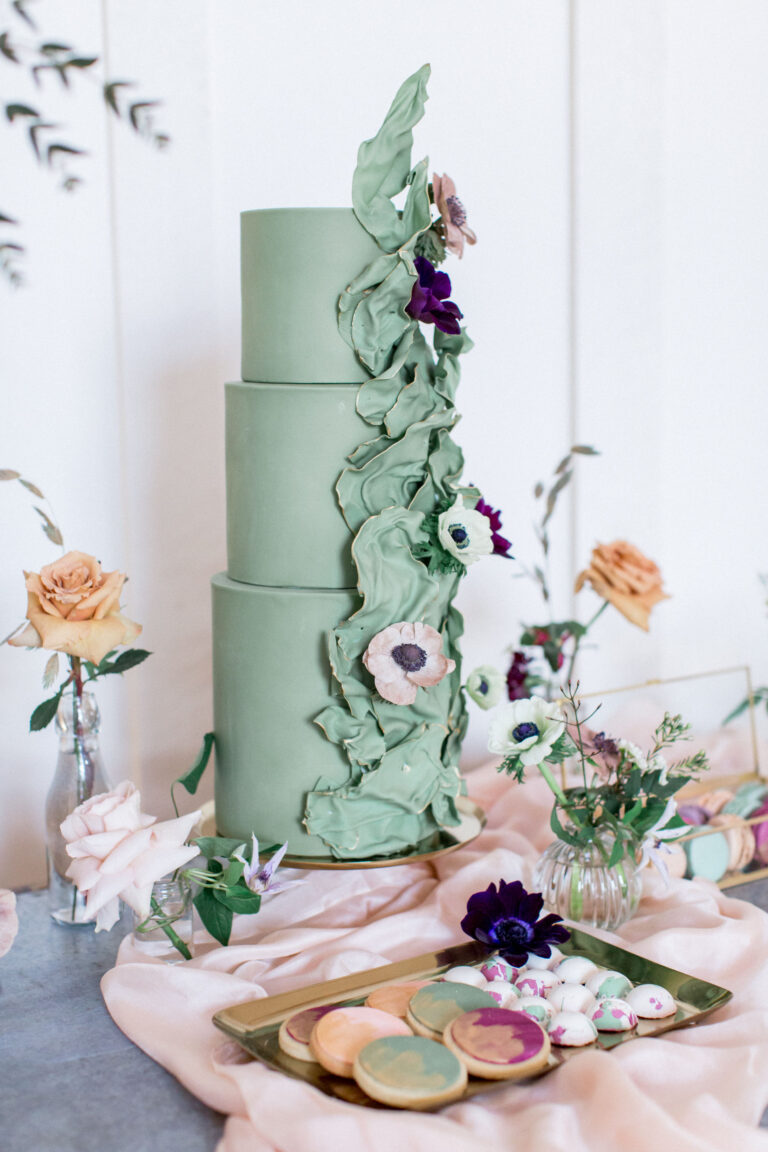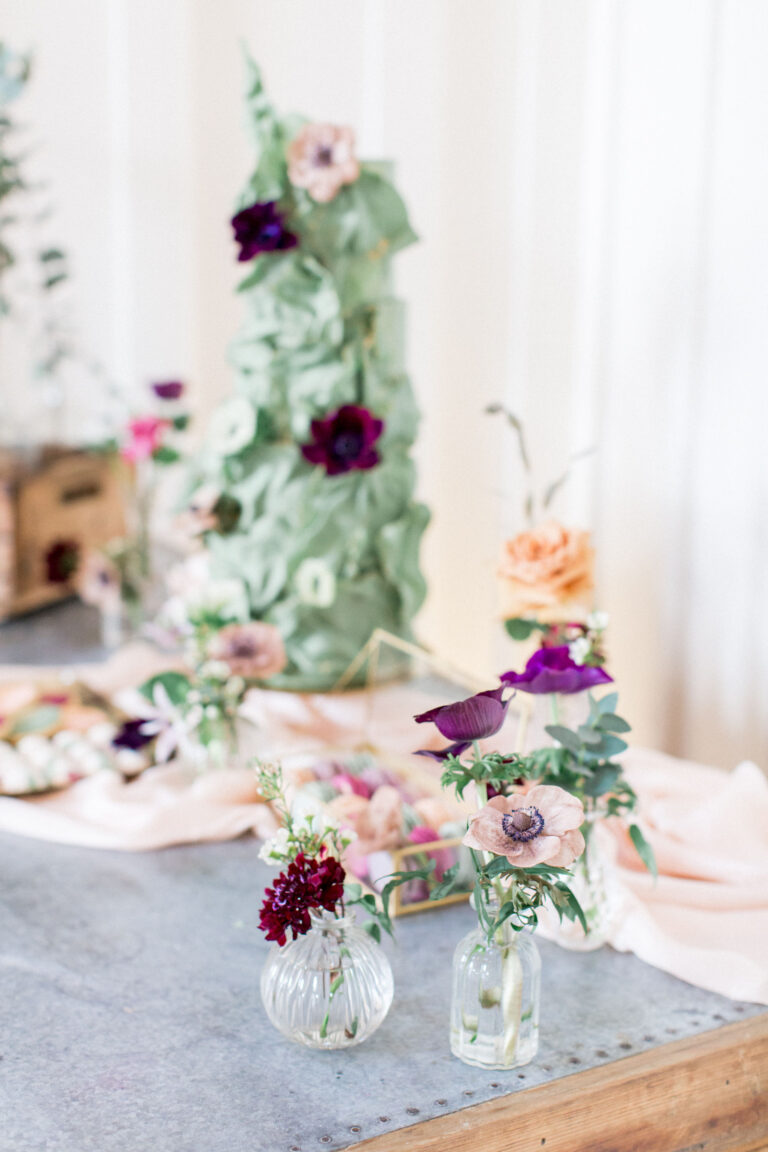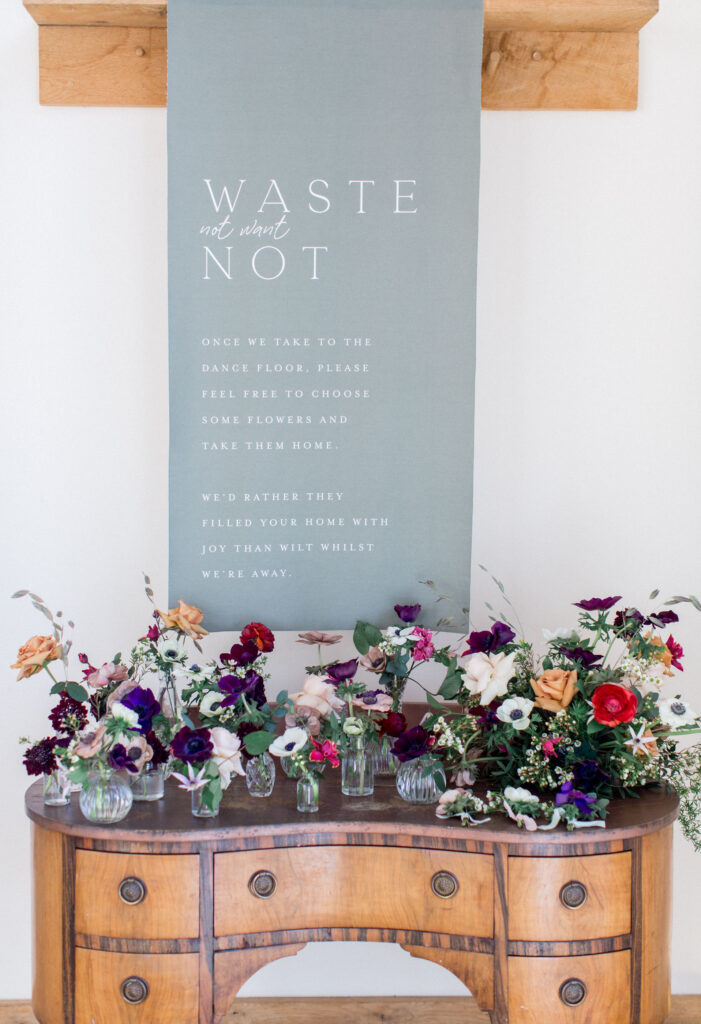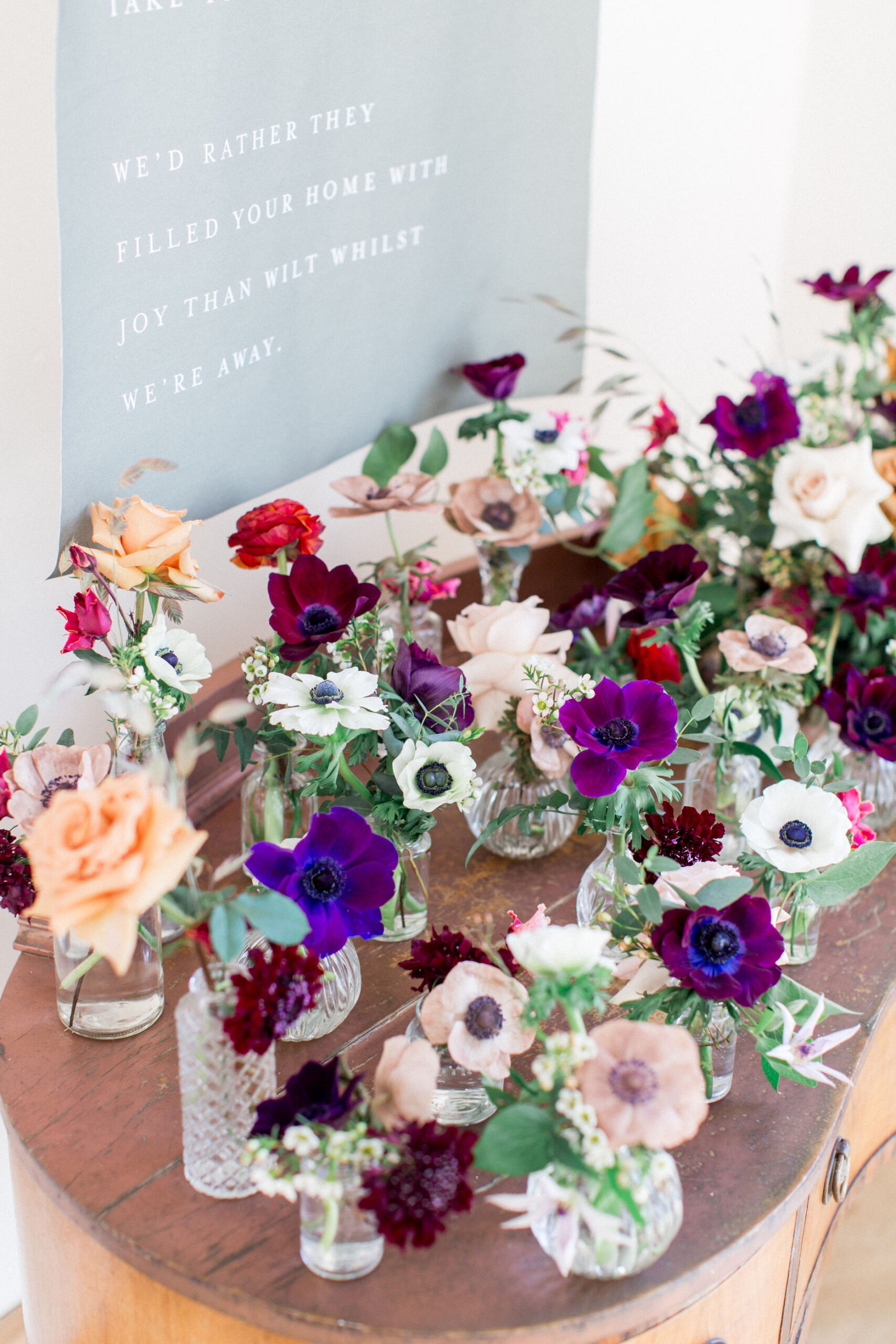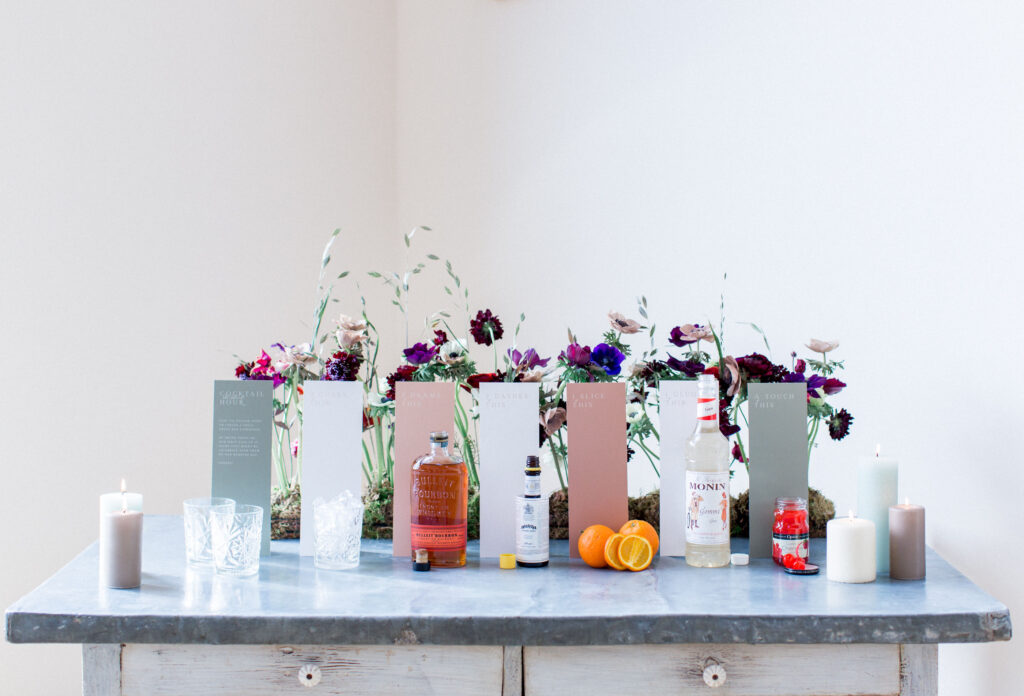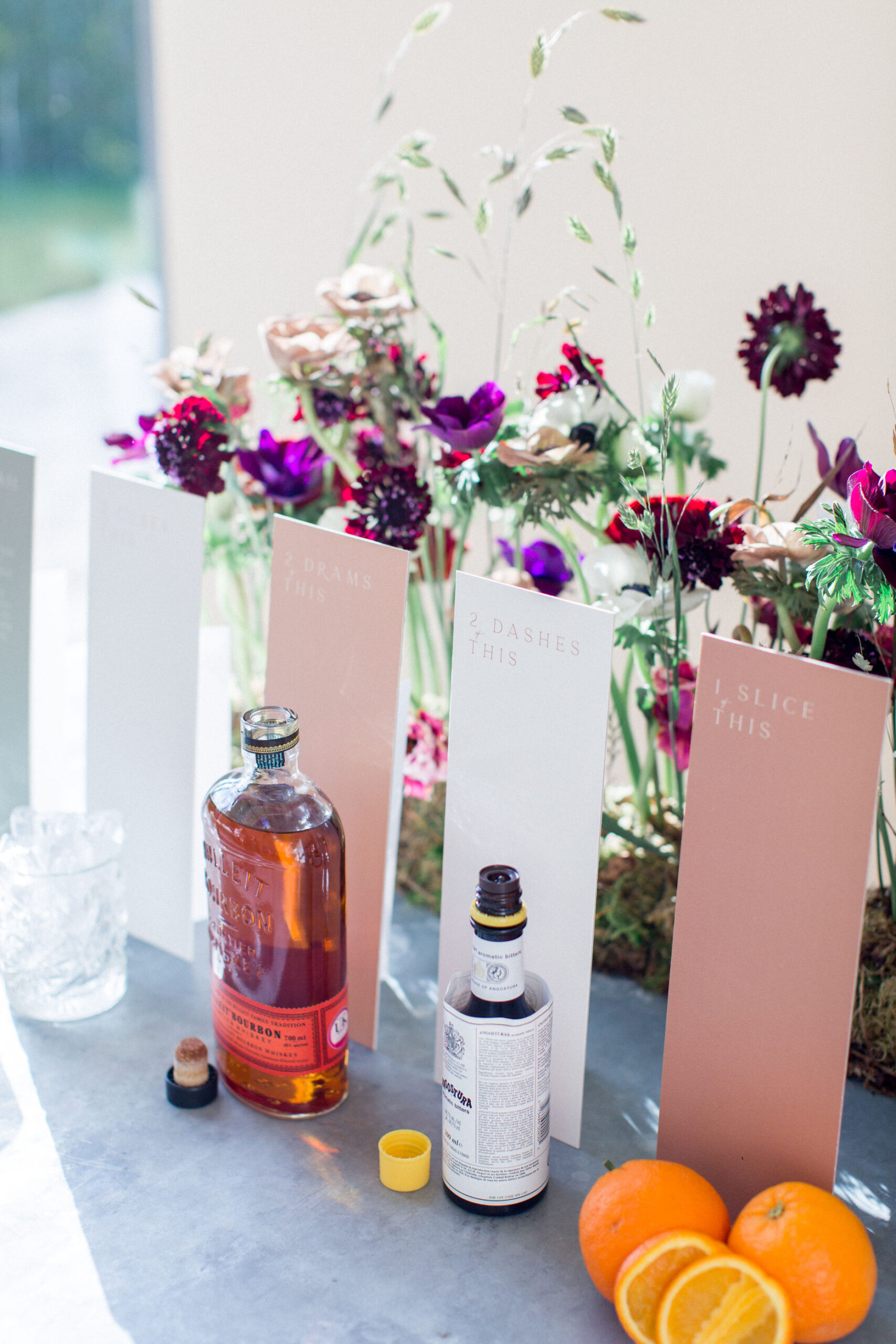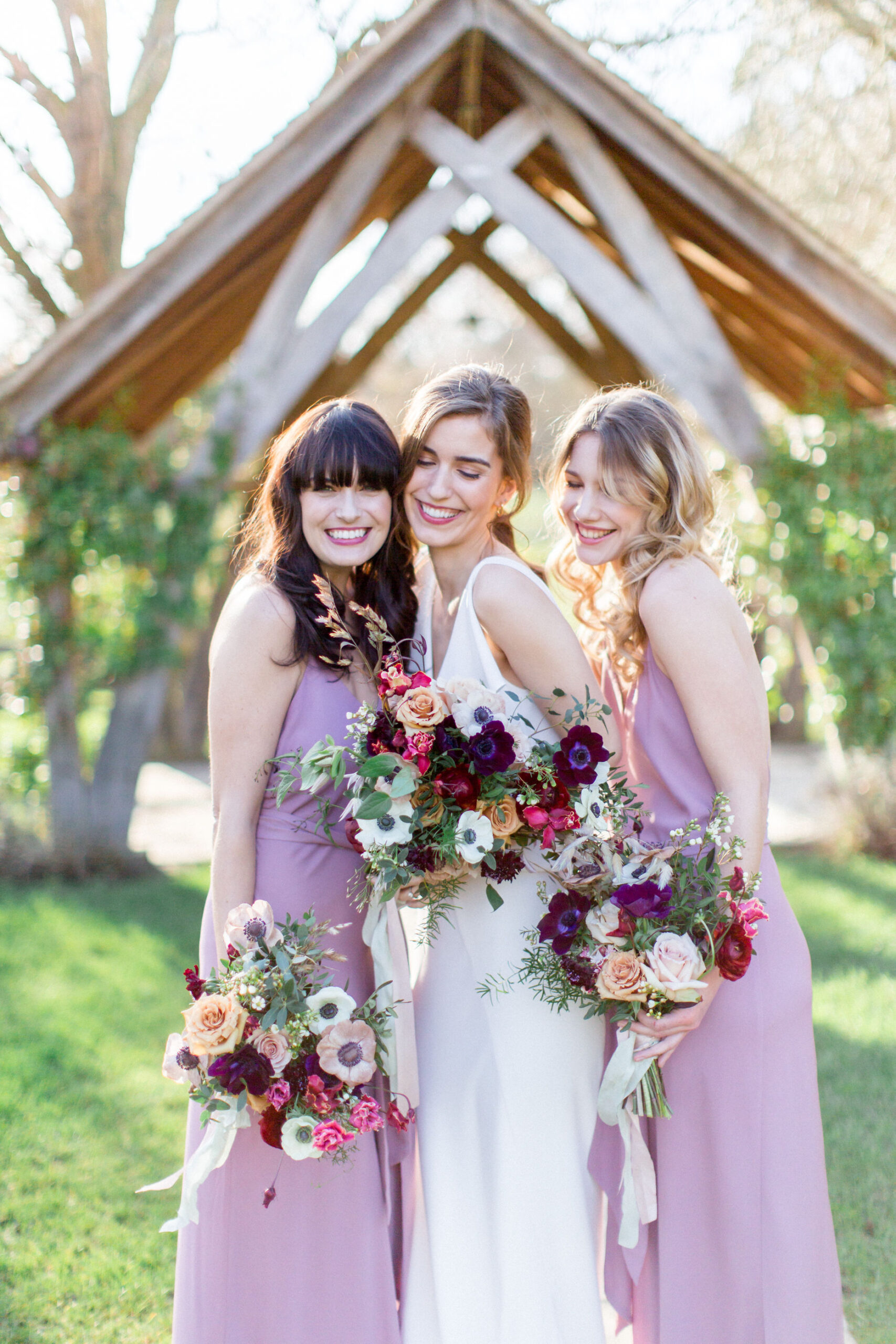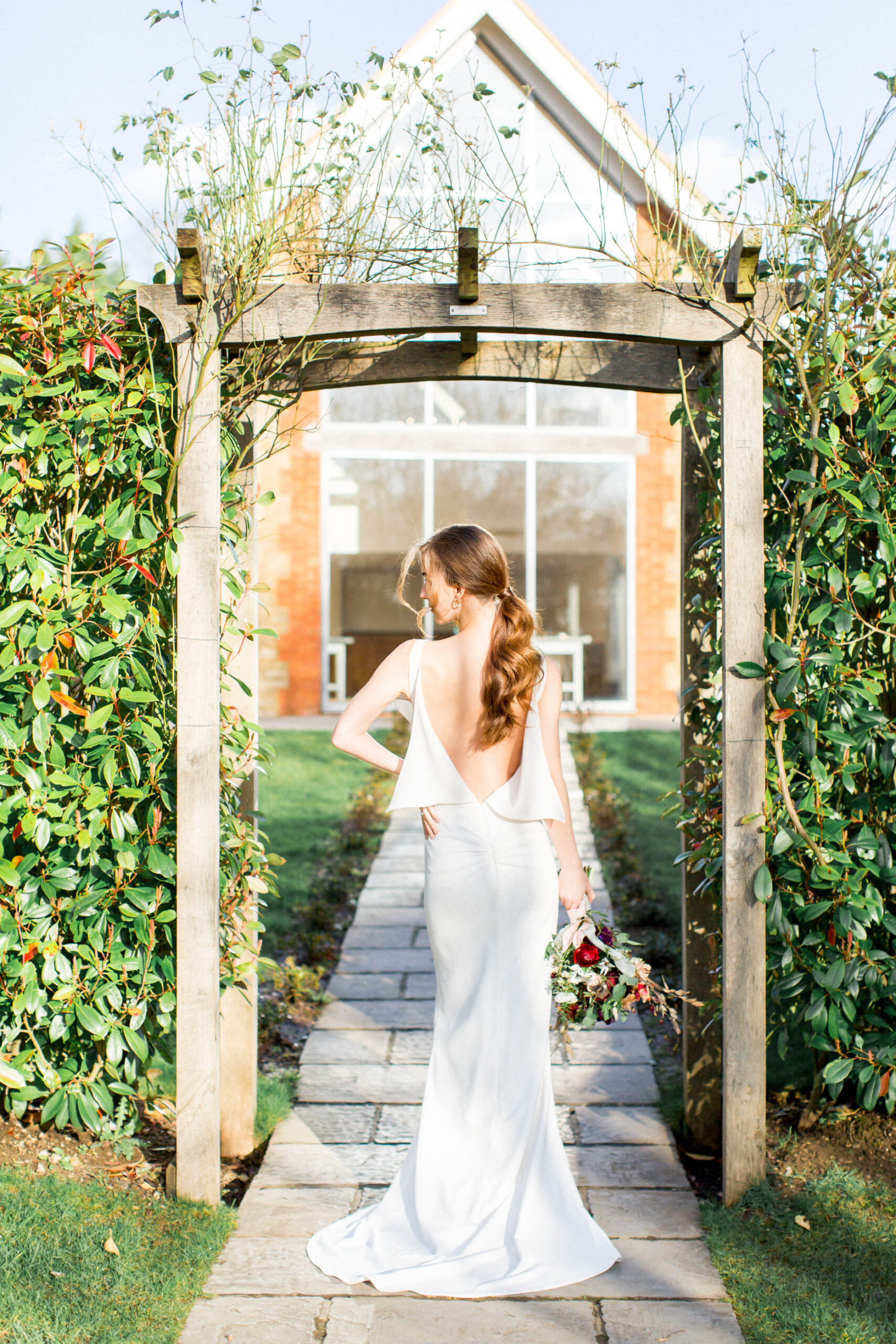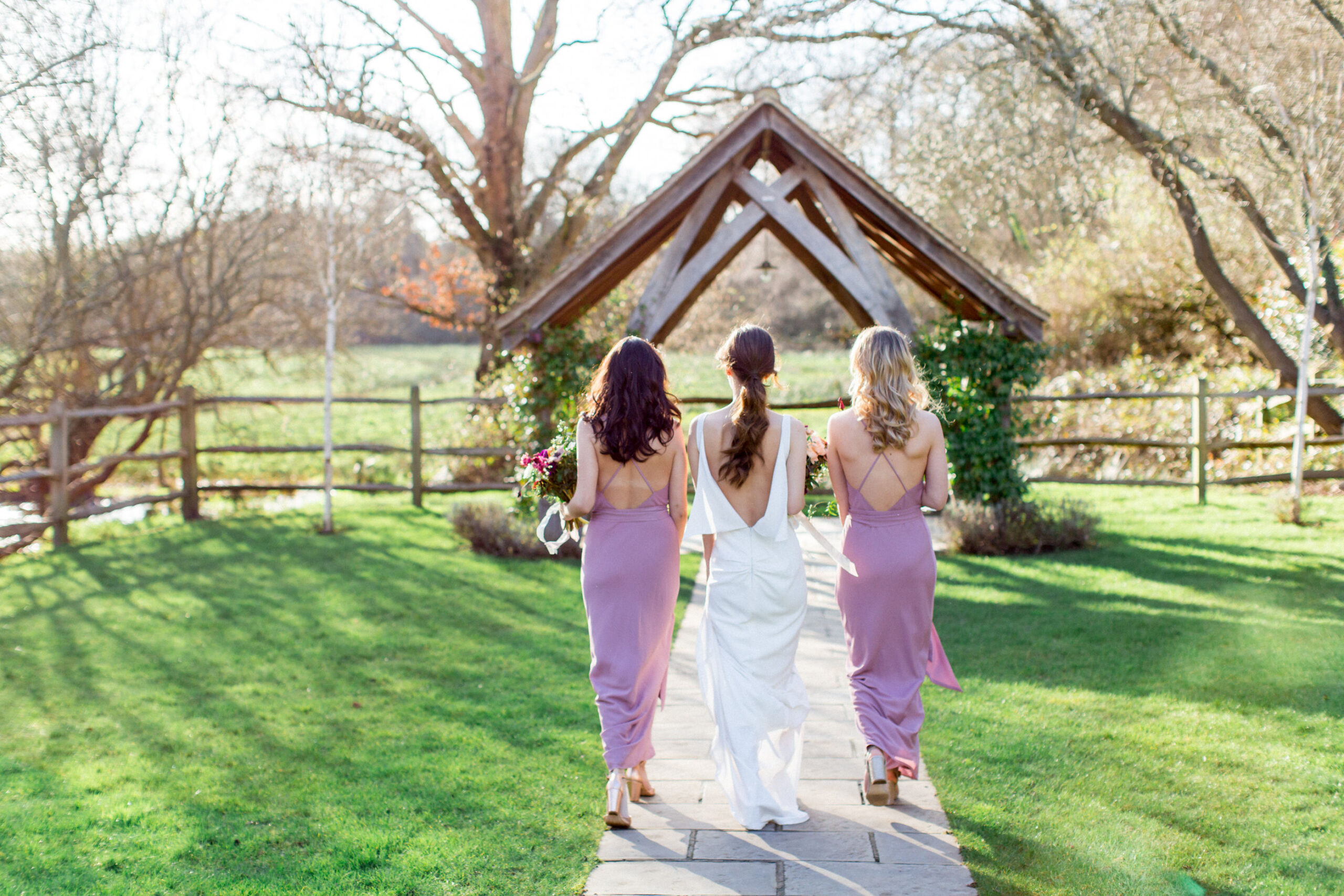 *Click here to see the full feature of this Photoshoot on Wedding Chicks*
The Team:
Planning & Design- Natalie Ellen Weddings
Shoot Assistant- Kelly Amy Events
Photographer- Philippa Sian Photography
Florist- Poppy Wild Floral
Floral Assistant- Anthology Floral Design
Stationery- Made by Wood and Wood
Cakes- Anna Lewis Cakes
Hair & Makeup- Hannah Monk Hair & Makeup
Hair & Makeup Assistant- I Do Bridal Services
Hair Accessories- Lilley Studio
Model- Georgia Dispenza
Rentals- Hire The Look
Ribbon & Styling Fabric- PomPom Blossom
Table Linen- Just 4 Linen
Wedding Dresses- Morgan Davies Bridal