News : 27 / 02 / 18
Romantic Summer Wedding Day #marriedatmillbridge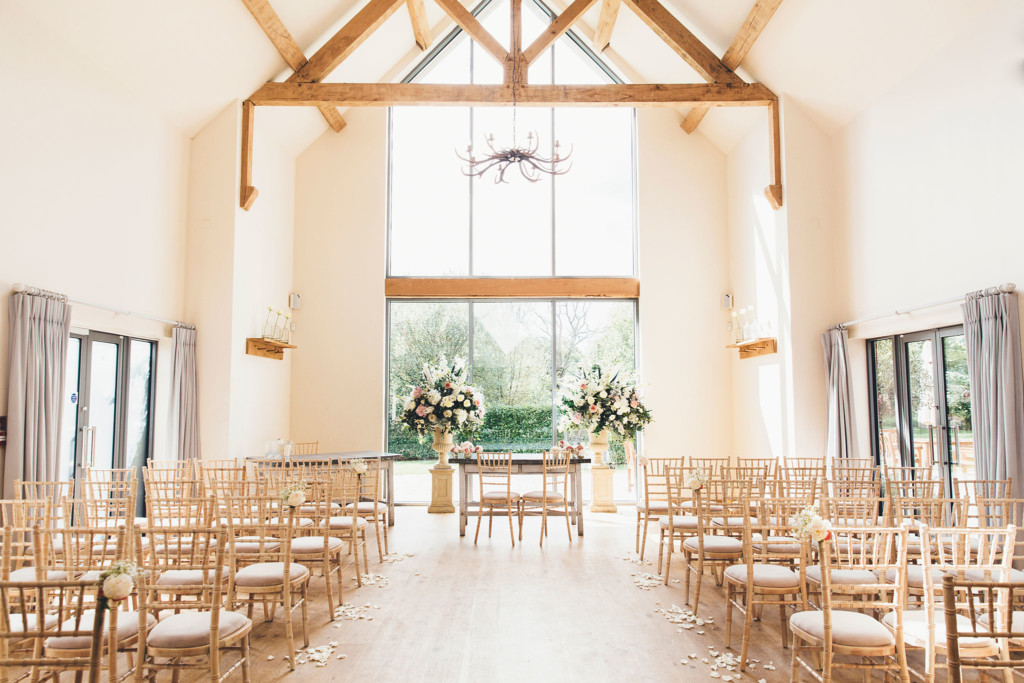 In August of last year, we hosted the utterly stunning Wedding Day of Mr & Mrs Levey & we're very excited to be sharing a selection of images from E+L's special day below.
The vision that they had for their Wedding Day was so romantic; a vision that was optimised in their Ceremony flowers which were created by Seventh Heaven Events. Two beautiful floral urn arrangements, abundant with blowsy white, peach & blush flowers framed the Ceremony Barn, they also had delicate floral pew ends & rose petals lining the aisle for E's entrance. The sensational arrangements didn't end there, as Seventh Heaven also made abounding centrepieces for each table, the soft colour palette of which went perfectly against the white table linen & metallic vases & candle holders.
The Wedding Cake, which was such a gorgeous focal point in the Dining Barn, was created by Rachelles Cakes. A three tiered, marble effect cake with gold leaf & stunning handmade flowers. Such a delicate, show-stopping design & oh so elegant.
The Bride & Groom thought of every little detail when planning their day & their stationery really took centre stage. Particularly the incredible acrylic engraved 'Welcome to our Beginning' sign hung by our bi-fold doors, which was later replaced with their exquisite seating plan, all created by the talented duo that are Two Little Birds.
In charge of capturing all of the beautiful details & the love & emotion of the day was Leanne Jade, who did so perfectly from those special getting ready moments, all the way through until the the first dance. Thank you to Leanne for allowing us to share Mr & Mrs Levey's day & the biggest thank you of all goes to E+L for allowing us to be a part of what was such a special day. Wishing you so much happiness in your married lives together!
Xx
** Love the look of an August Wedding Day at Millbridge Court? Well we have a newly available August Wedding date here at Millbridge Court this Summer, Friday 10th August 2018, so if you're yet to find your dream Venue & would like to find out more information, please do get in touch with us on team@millbridgecourt.co.uk. **
Suppliers:
Two Little Birds (Stationery): Website coming soon. Can be found on Instagram under @2littlebirds_
Berkshire Events (Light Up Letters)
News : 16 / 02 / 18
Exclusive Valentines Viewing Evening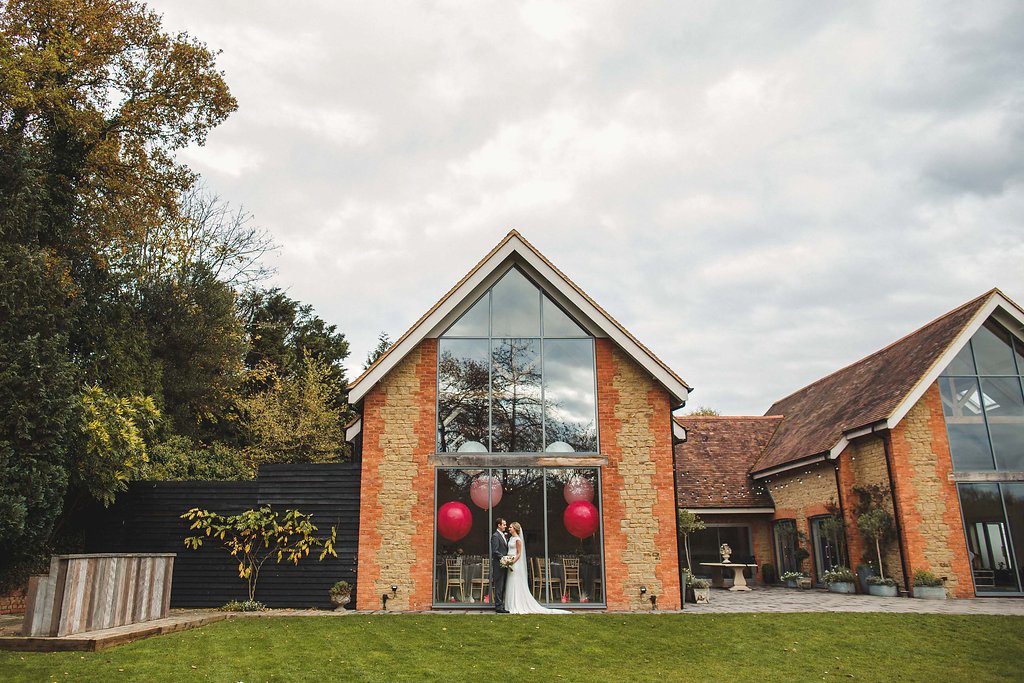 Are you newly engaged and looking for the perfect Wedding Venue for your Big Day? Well, in celebration of Valentines Day and all of you lovely couples who have just embarked upon your Wedding Planning journey, we have been organising a Valentines Viewing Evening.
Taking place on Thursday 1st March between 5pm-8pm we are offering you the chance to book in an appointment with a member of our experienced Wedding Planning team who will take you on a tour around the Venue and accommodation, offering you the opportunity to have an in-depth chat about all things Millbridge Court Weddings. In addition to your viewing, there will also be members of our fabulous in-house catering team, Kalm Kitchen, on-site who will be available to chat to you about menu options and answer any initial questions you might have regarding your Wedding Breakfast. They will also be showcasing some delicious treats so you can get feel for their style of presentation and try some of their stunning food.
Here at Millbridge Court, we currently have a few gorgeous Summer and Autumn Wedding dates still available for this year, so should you be looking to have a 2018 Wedding, our Valentines Event will be the perfect opportunity to come and visit us as our in-house Wedding Planners will be on-hand throughout the evening to discuss your initial ideas for your day, offer guidance and share details about our amazing suppliers list.
Our viewing evening is by appointment only and couples will be booked in on a first come, first serve basis, so to ensure you don't miss out, we recommend getting in touch with us as soon as possible to book your preferred appointment time. To do so, please do email us on team@millbridgecourt.co.uk; we very much look forward to hearing from you.
---
In the meantime, we thought we would share with you all some beautiful pictures of recent Millbridge Court Wedding Days and Events to give you a small taster of all of the wonderful things you can do with the space and to provide you with some gorgeous Wedding Day inspiration. Xx
Philippa Sian Photography, Blackberry & Bloom Flowers
Charlotte Razzell Photography, Gill Pike Florist
Philippa Sian Photography, Blackberry & Bloom Flowers
The Springles, Topiary Tree by Carrie Macey
Philippa Sian Photography, Jay Archer Floral Design
Philippa Sian Photography, Hannah Berry Flowers

Philippa Sian Photography, Jay Archer Floral Design
Charlotte Razzell Photography, Gill Pike Florist