News : 28 / 05 / 20
Spaces- The Loft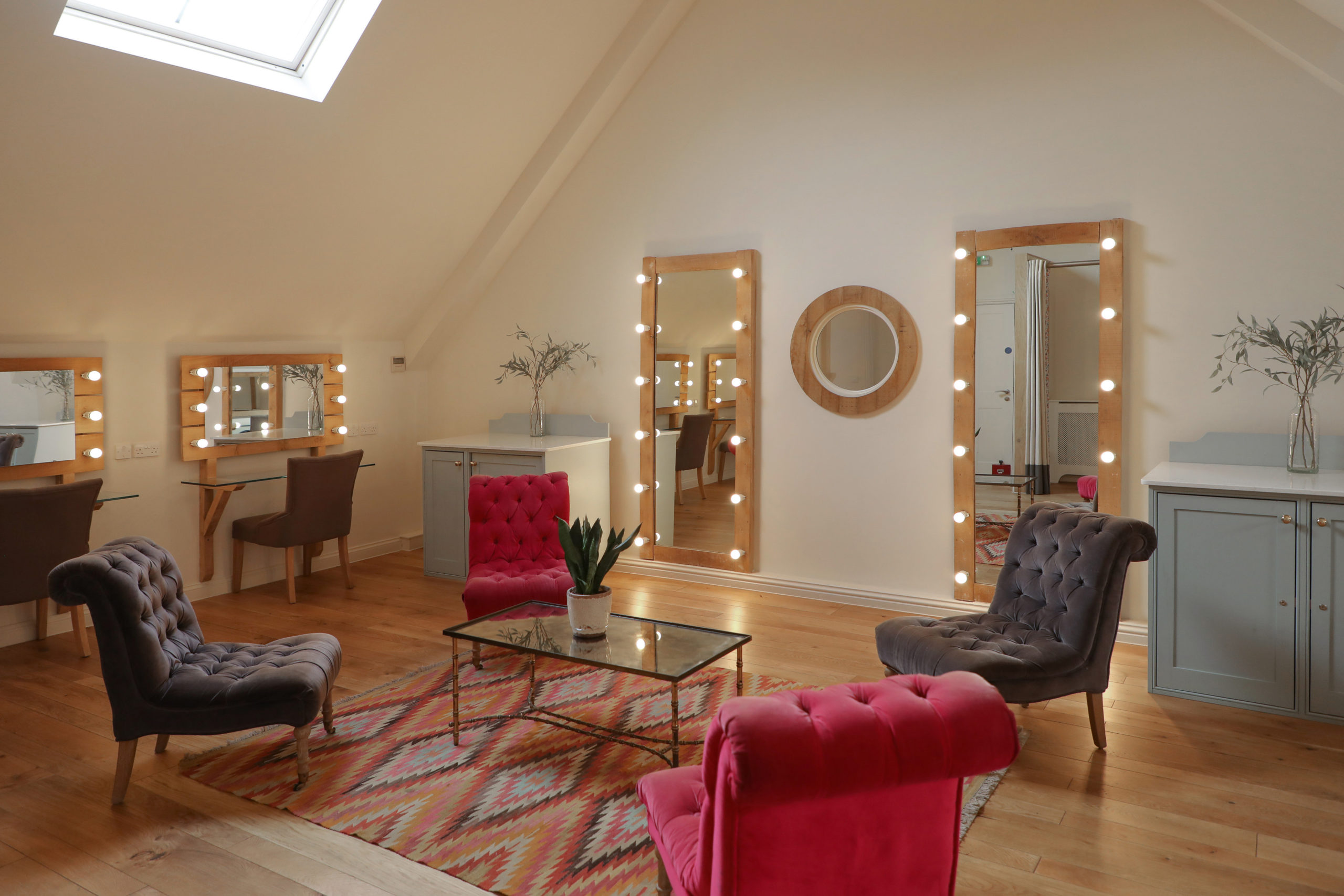 The Loft is the perfect space to start your wedding day in luxurious comfort! With mirrors a plenty, a crystal pendant light, six individual Makeup Stations, an elegant seating area and a private changing area, this room has all you need.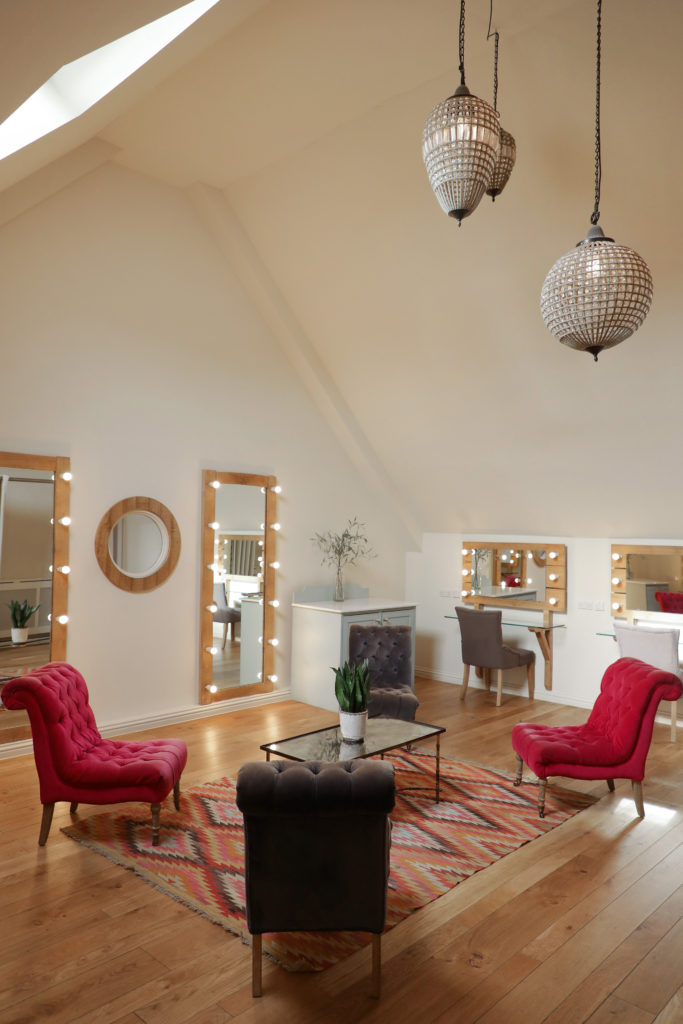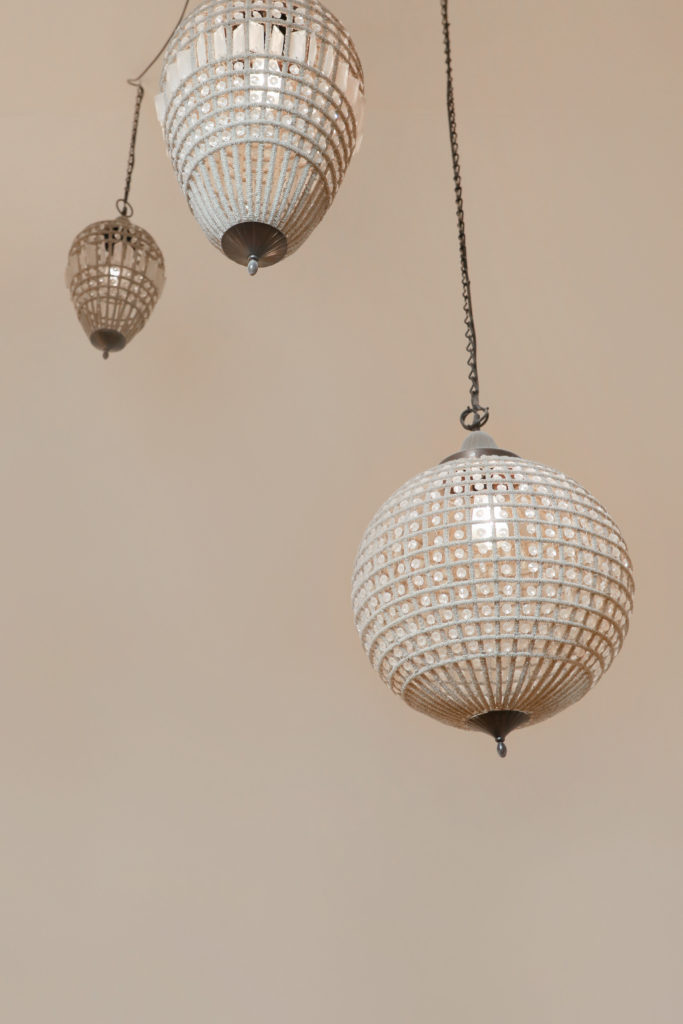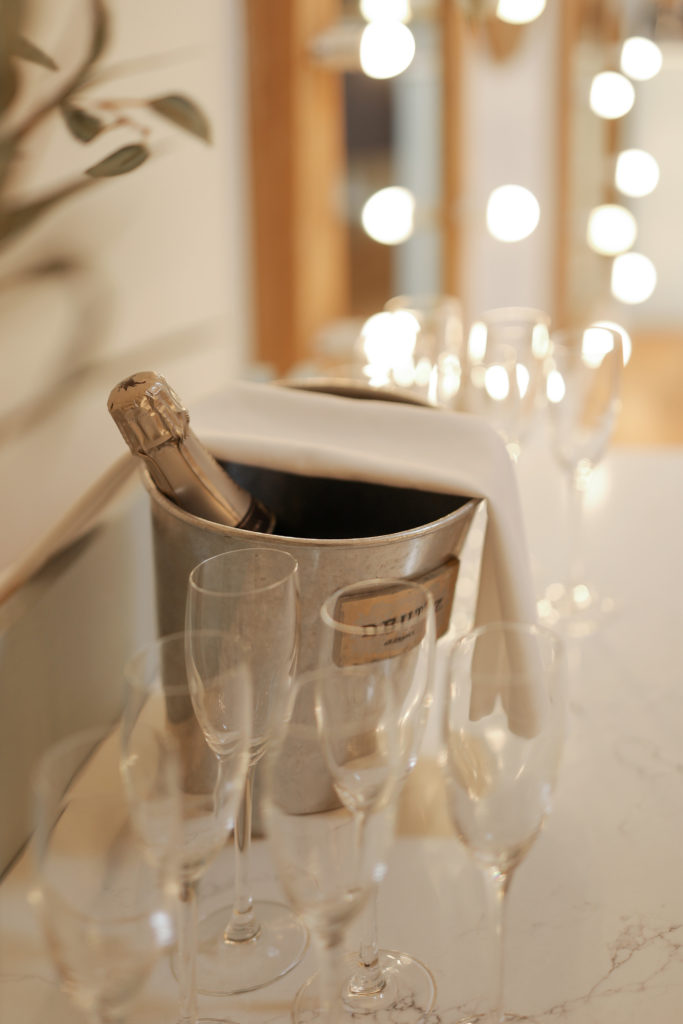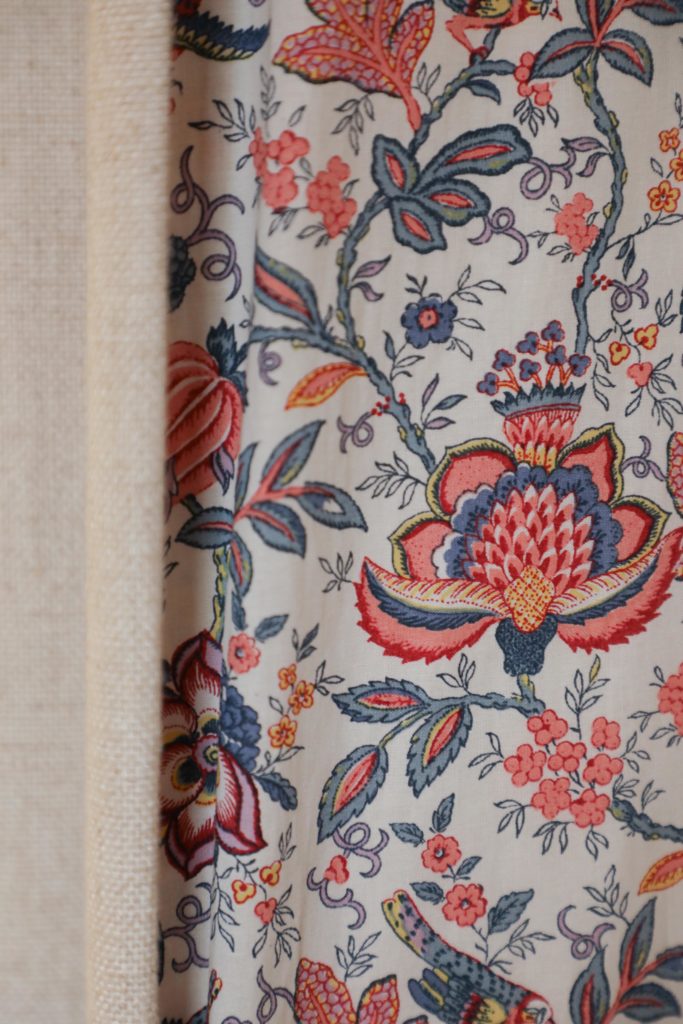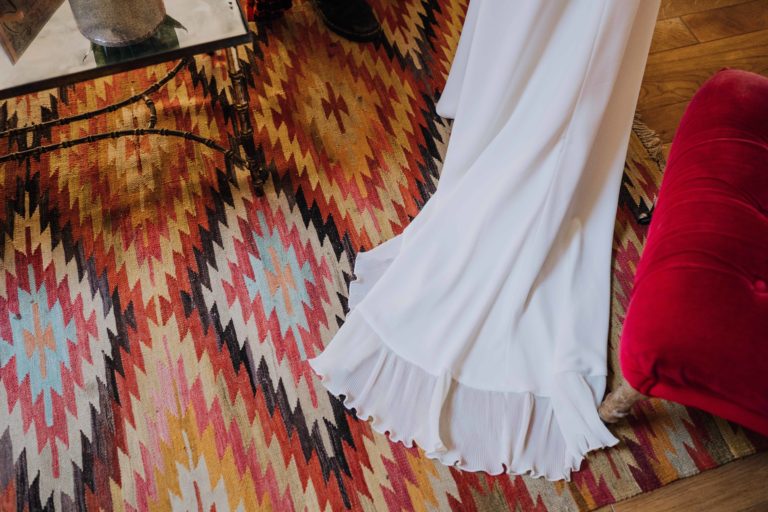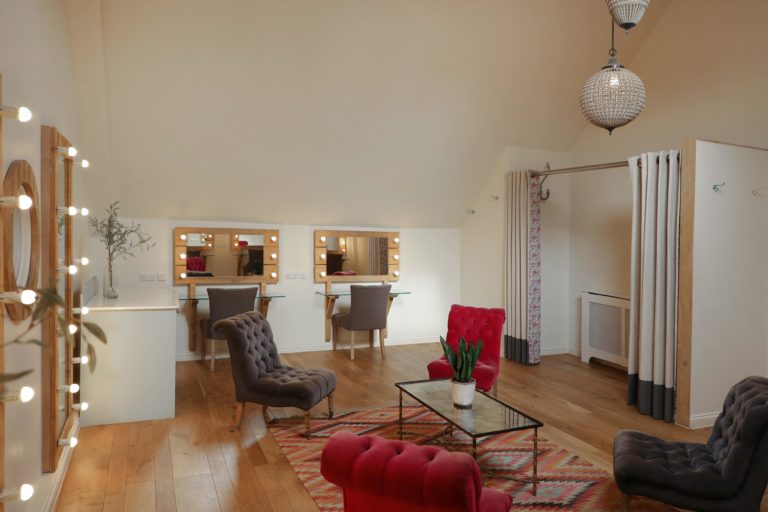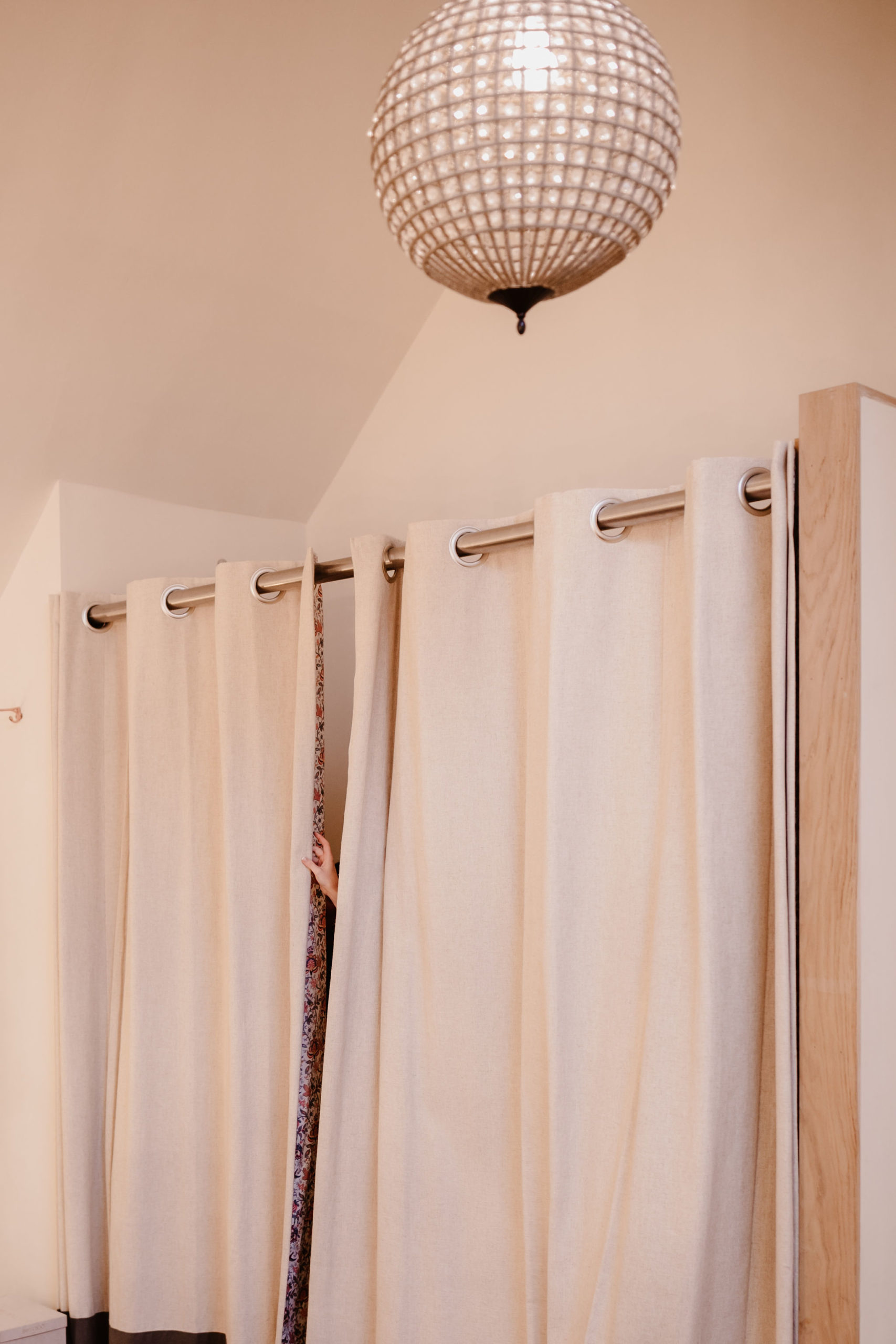 Clockwise- Clara Cooper Photography | The Springles | VLA Photography
The crown jewel of the room is the one way window, which allows excited members of the Bridal Party to a sneak peak of the ceremony hall in its various stages right up to the guests taking their seats in anticipation of your entrance.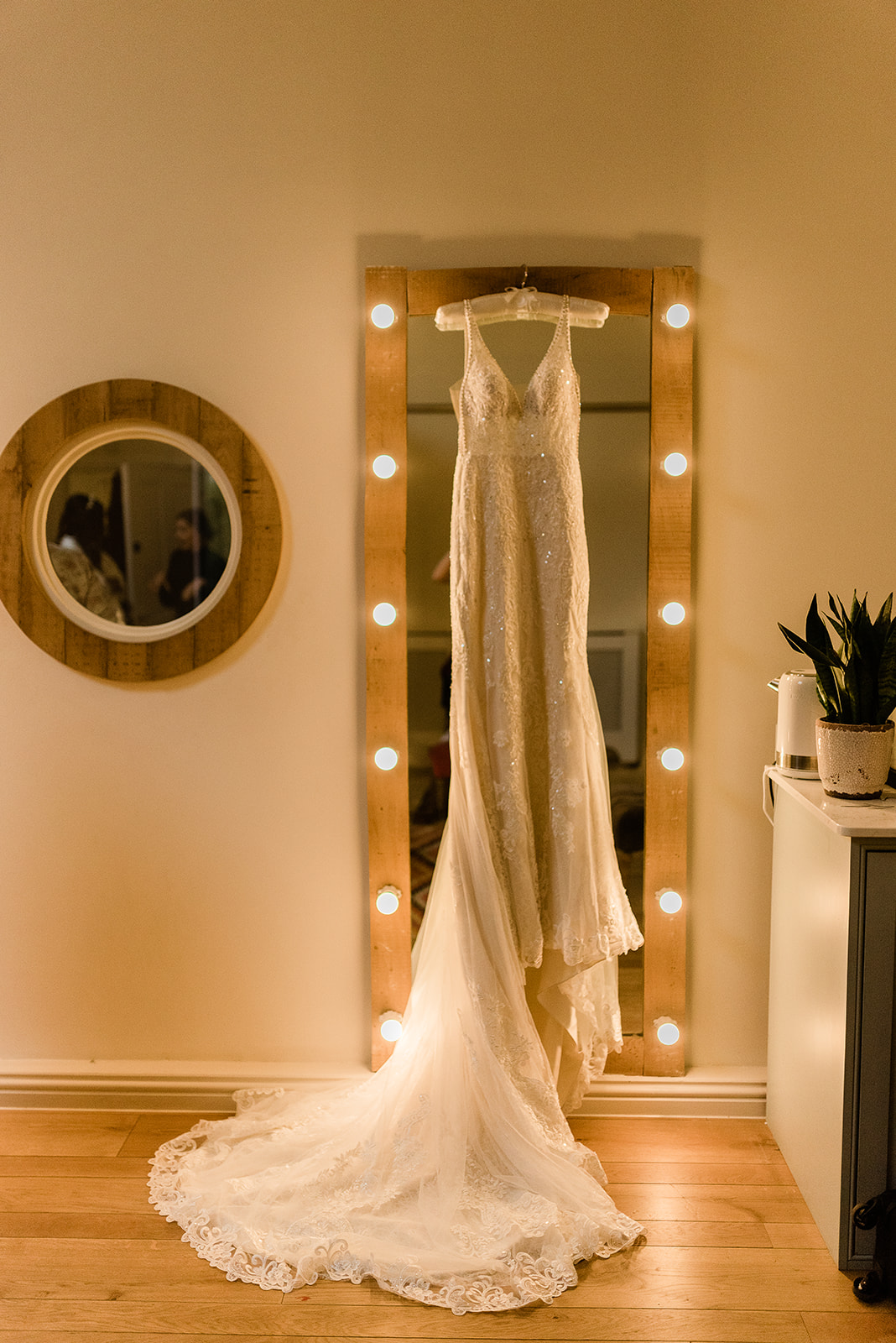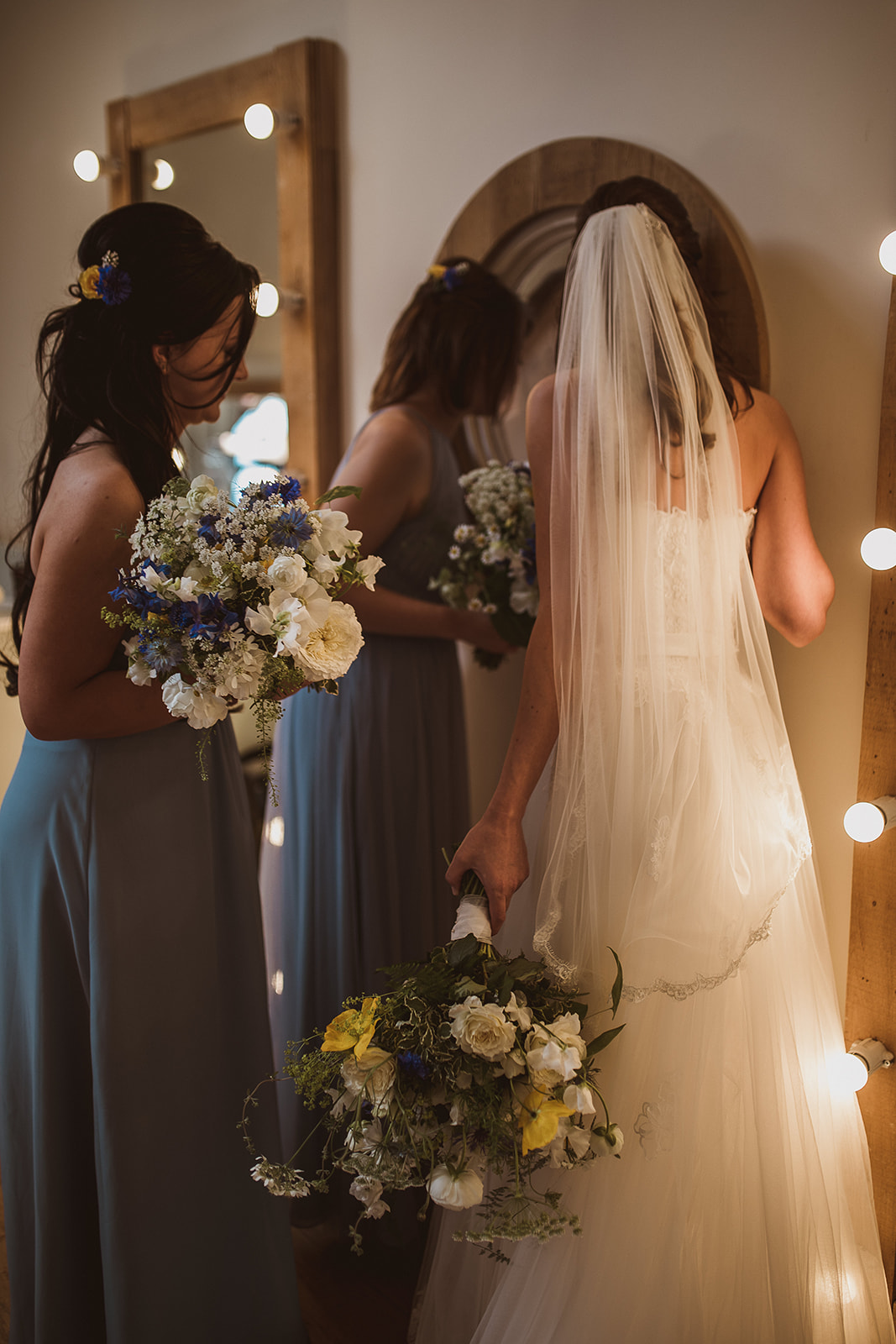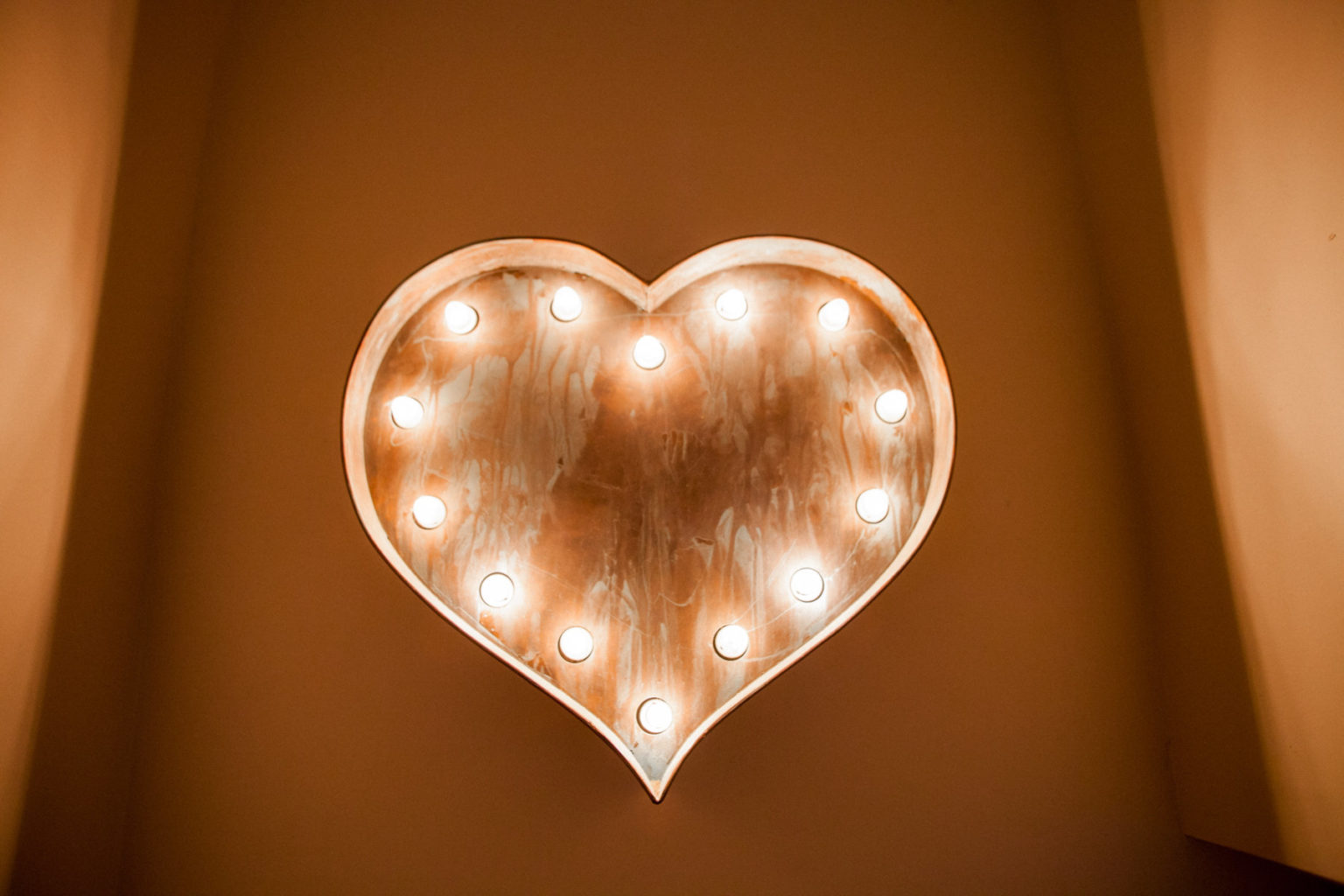 Clockwise- Lucie Watson Photography | The Springles | Philippa Sian Photography
News : 27 / 05 / 20
Spaces- The Rooms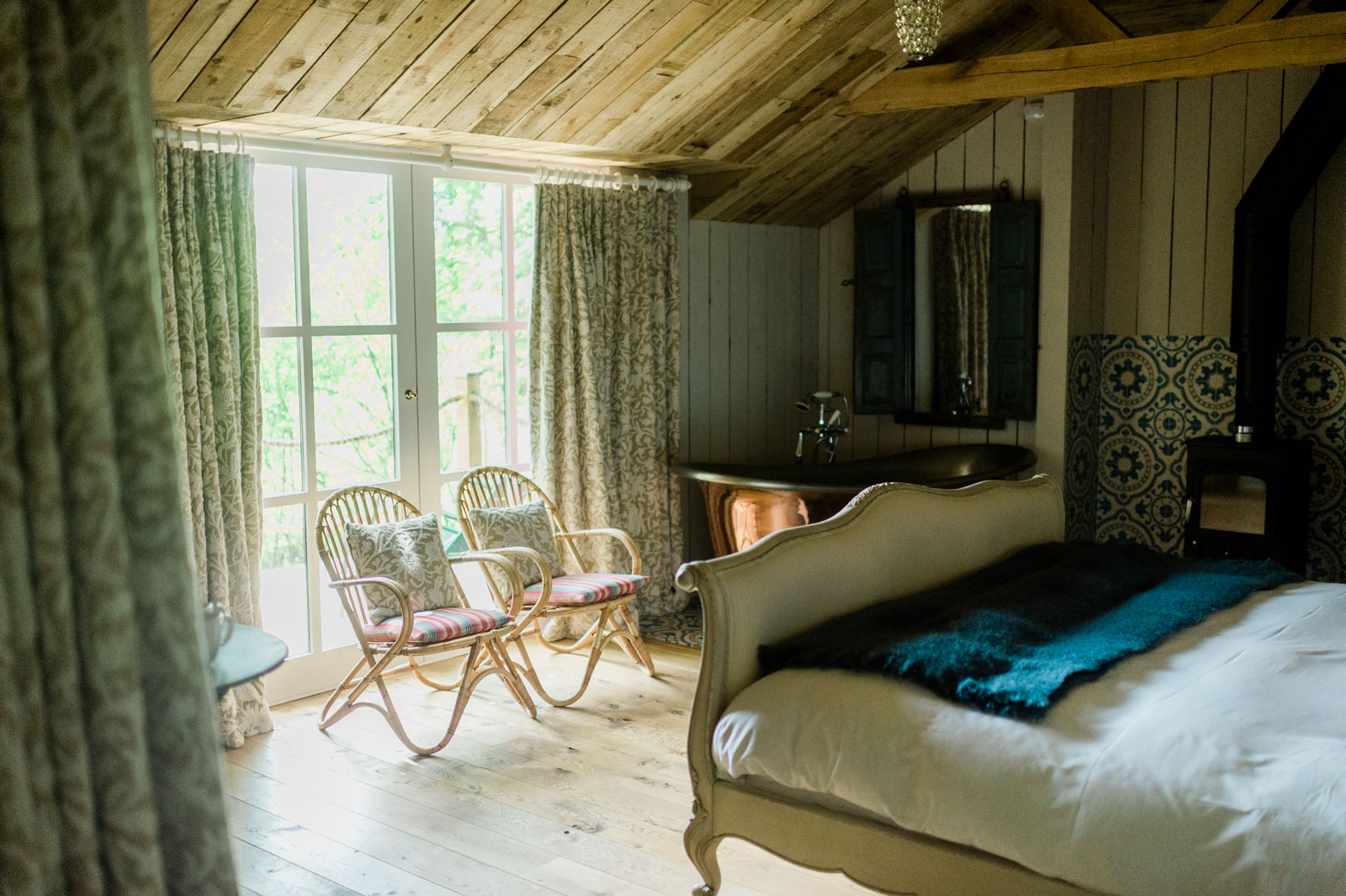 (Title Image by Razia N Jukes | Below Images by Philippa Sian Photography)
Our Boutique Hotel has nine bedrooms in total, seven in the main house and one in The Lodge, an amazing cottage that we have here at Millbridge Court; all of these room are exclusively yours to book for your nearest and dearest on the night of your Big Day. A continental family-style sharing breakfast is available for all guests in a private Dining space before check out the following morning, allowing time for that much needed catch up.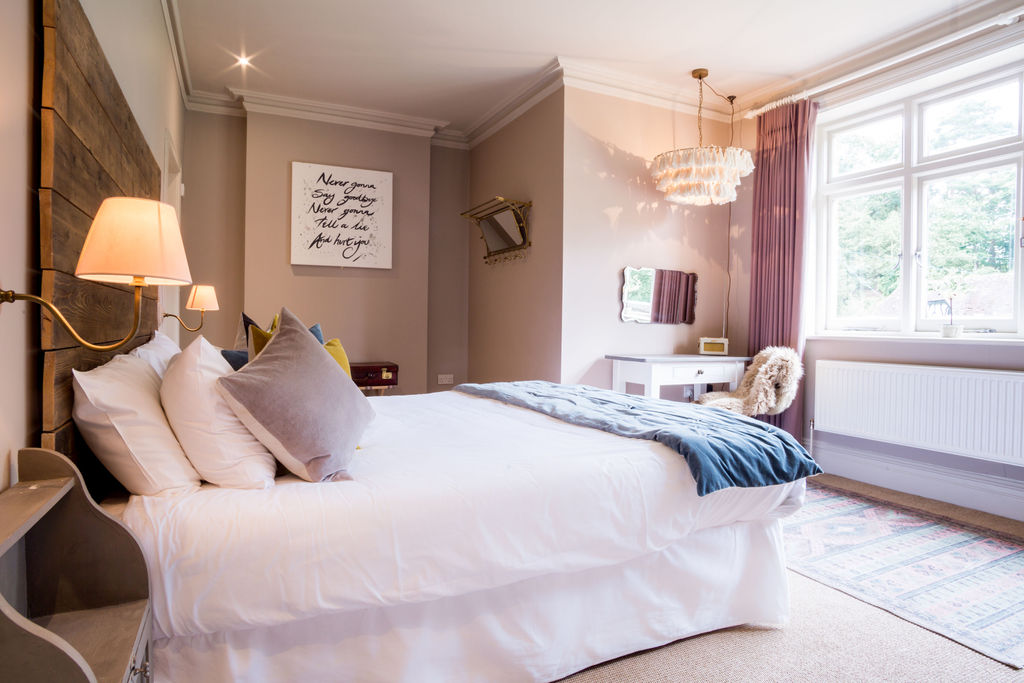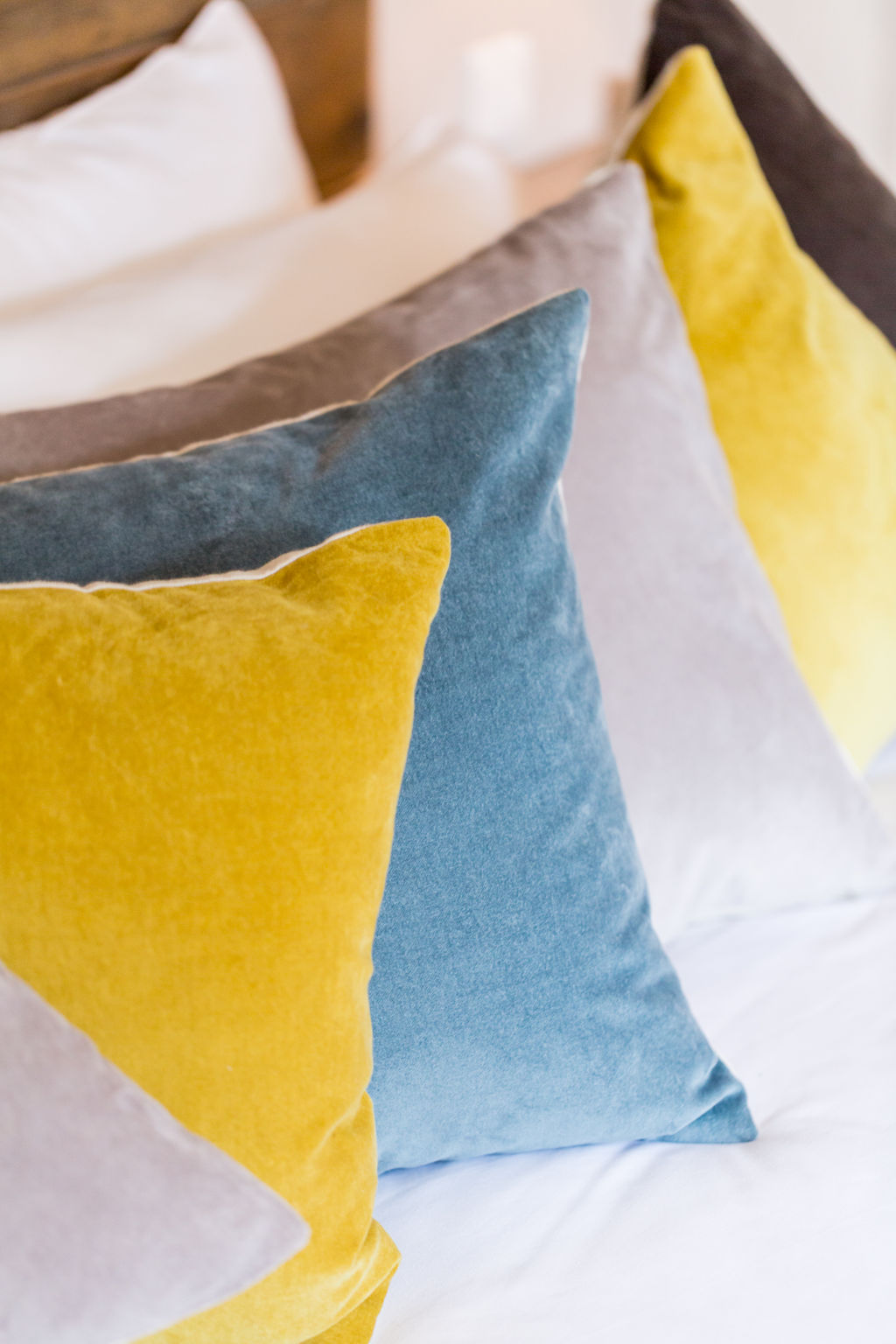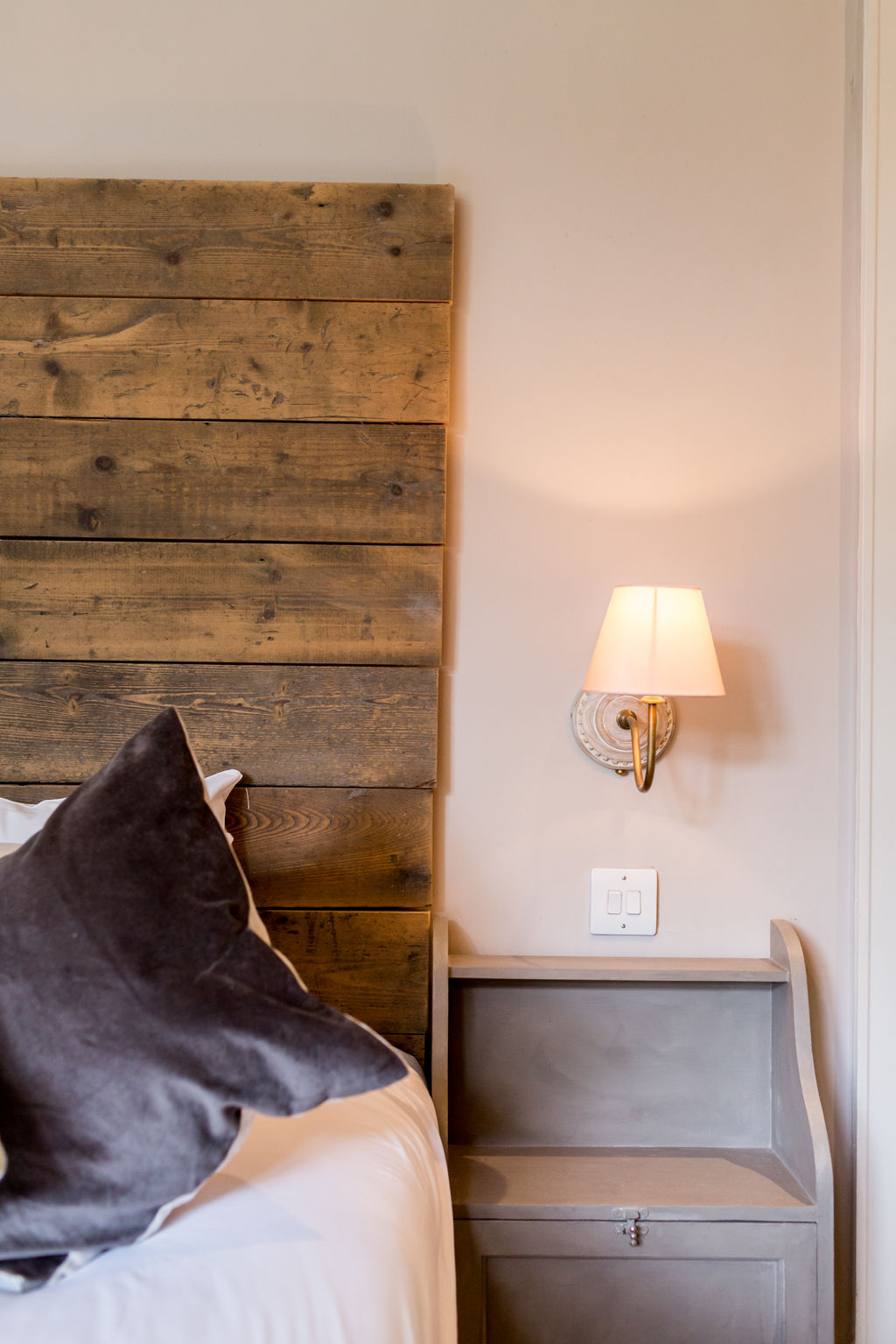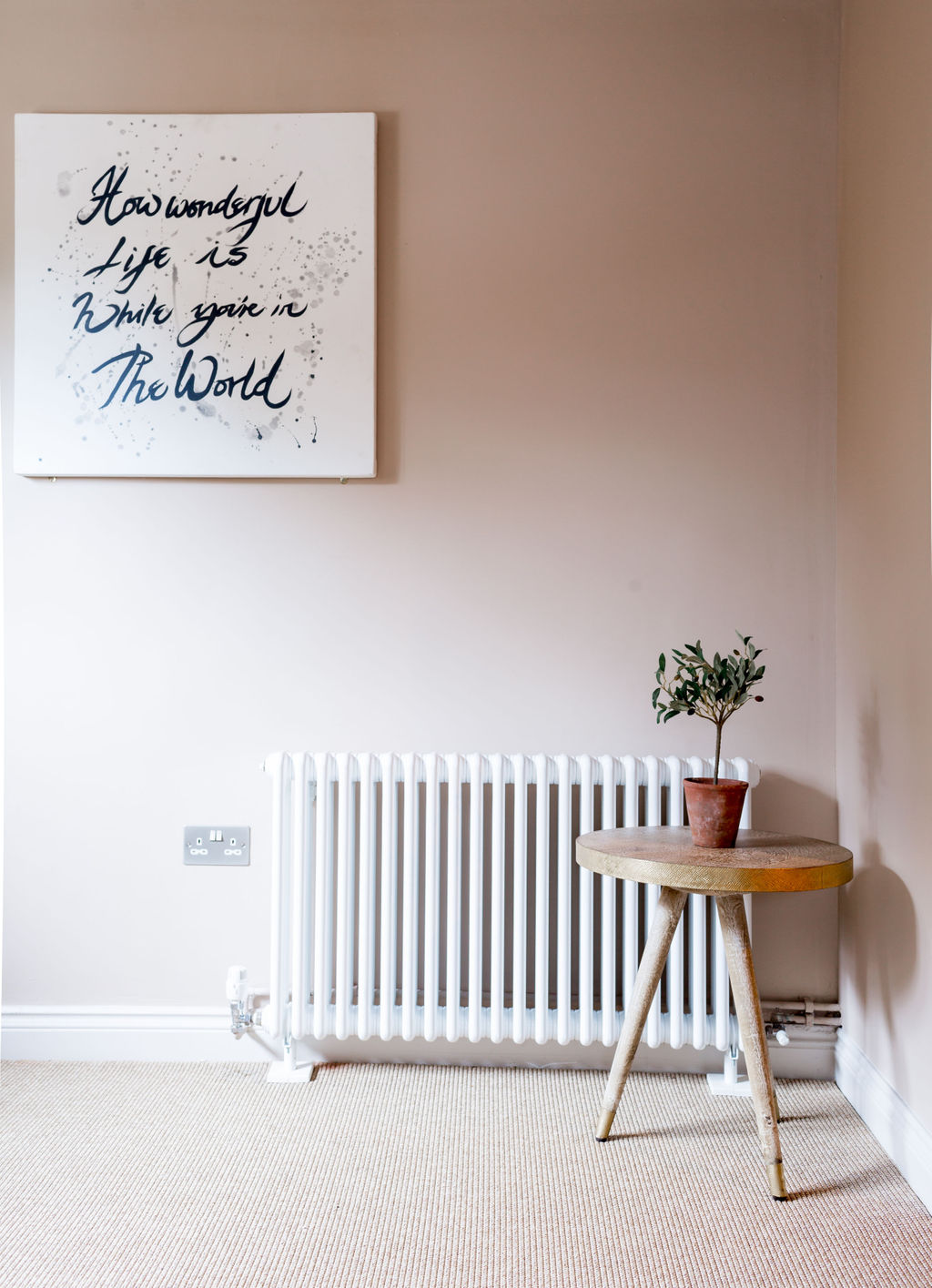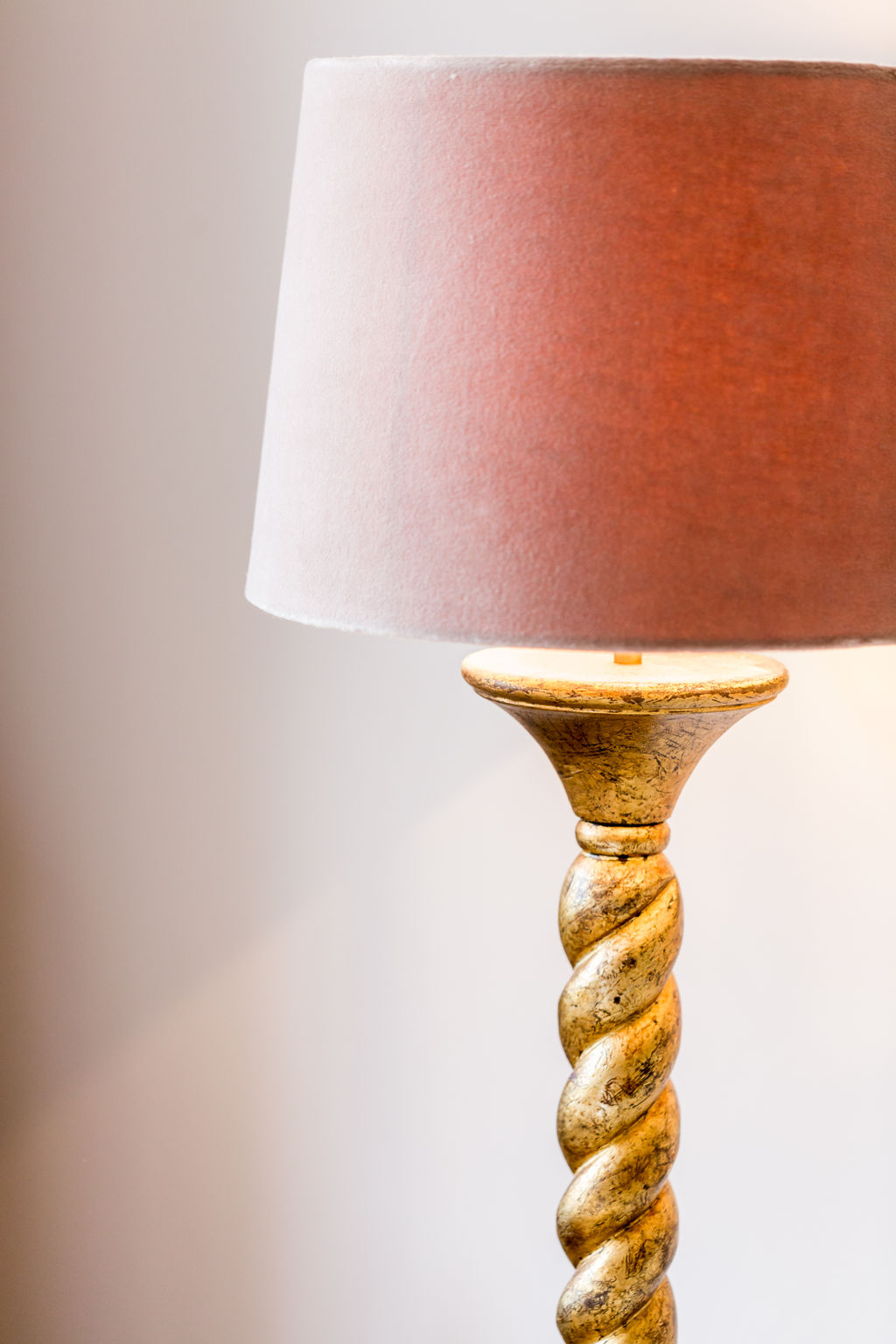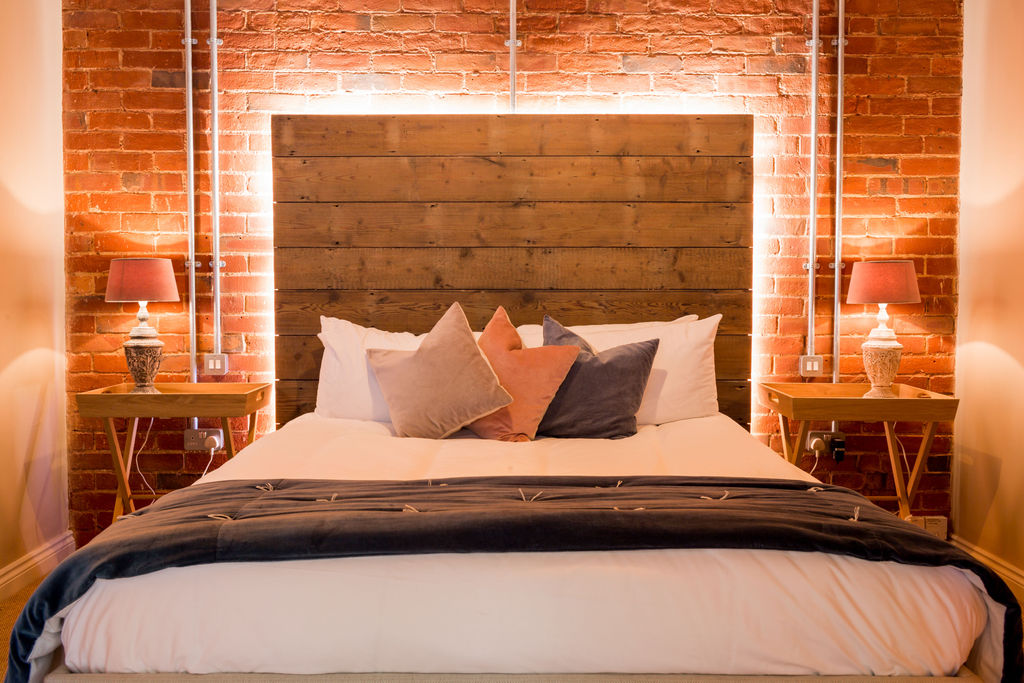 Last, but definitely not least is our final Bedroom, The Hideaway, a secluded wooden cabin, tucked into woodland and reserved exclusively for the couple on the night of your wedding. Walking through the private gates and beyond the secret fern garden leading to the front door (another amazing location for photos!) you will find your own secluded hideaway for the evening, complete with roll-top copper bath and a veranda overlooking the neighbouring countryside.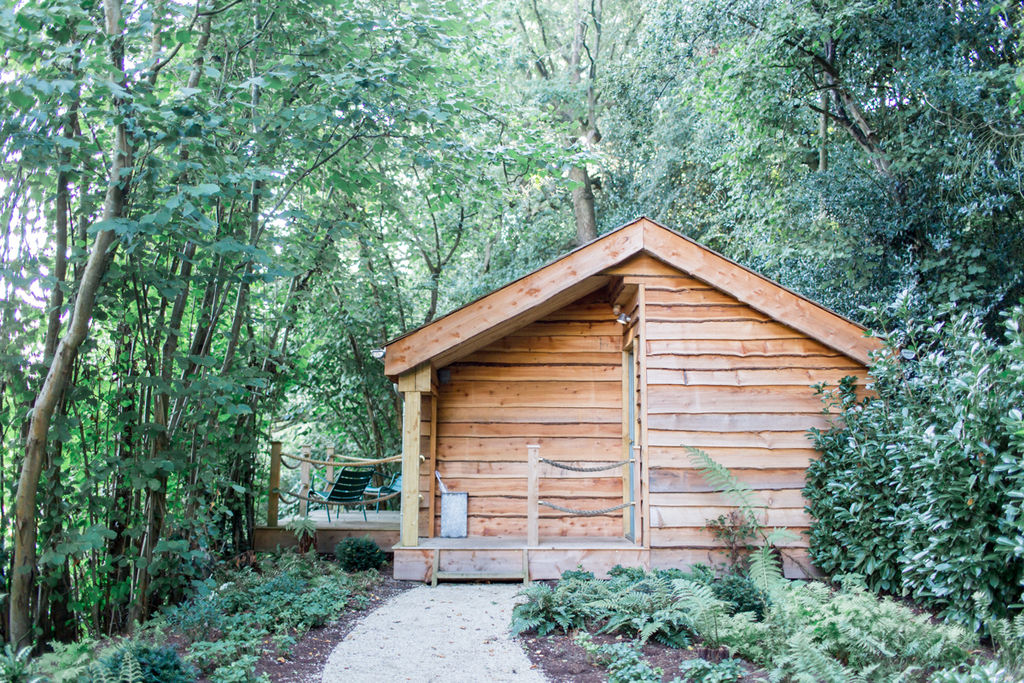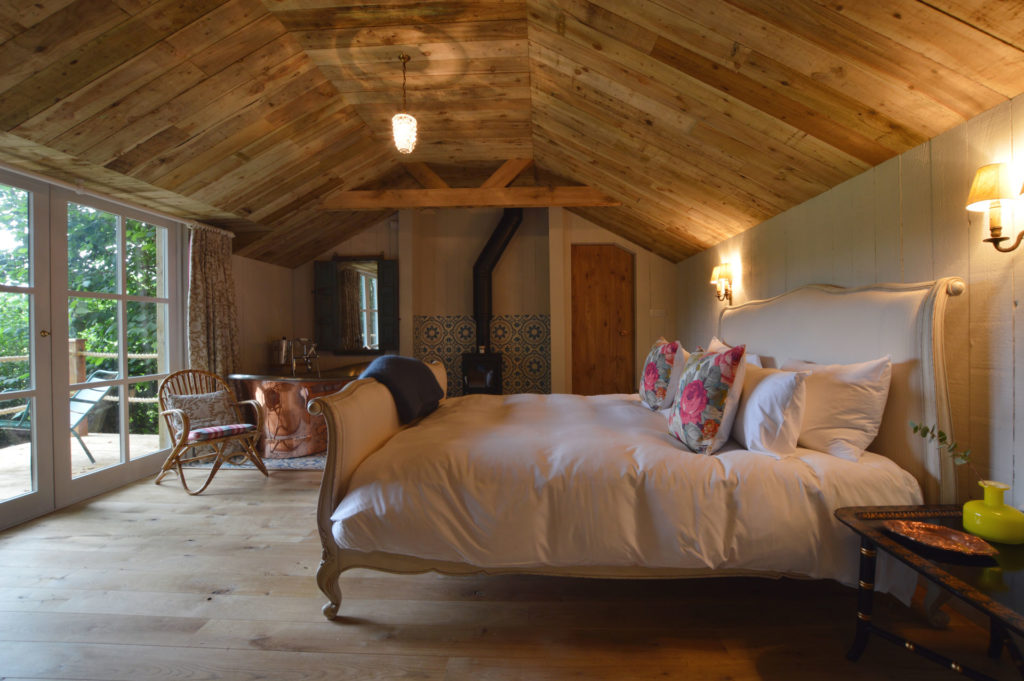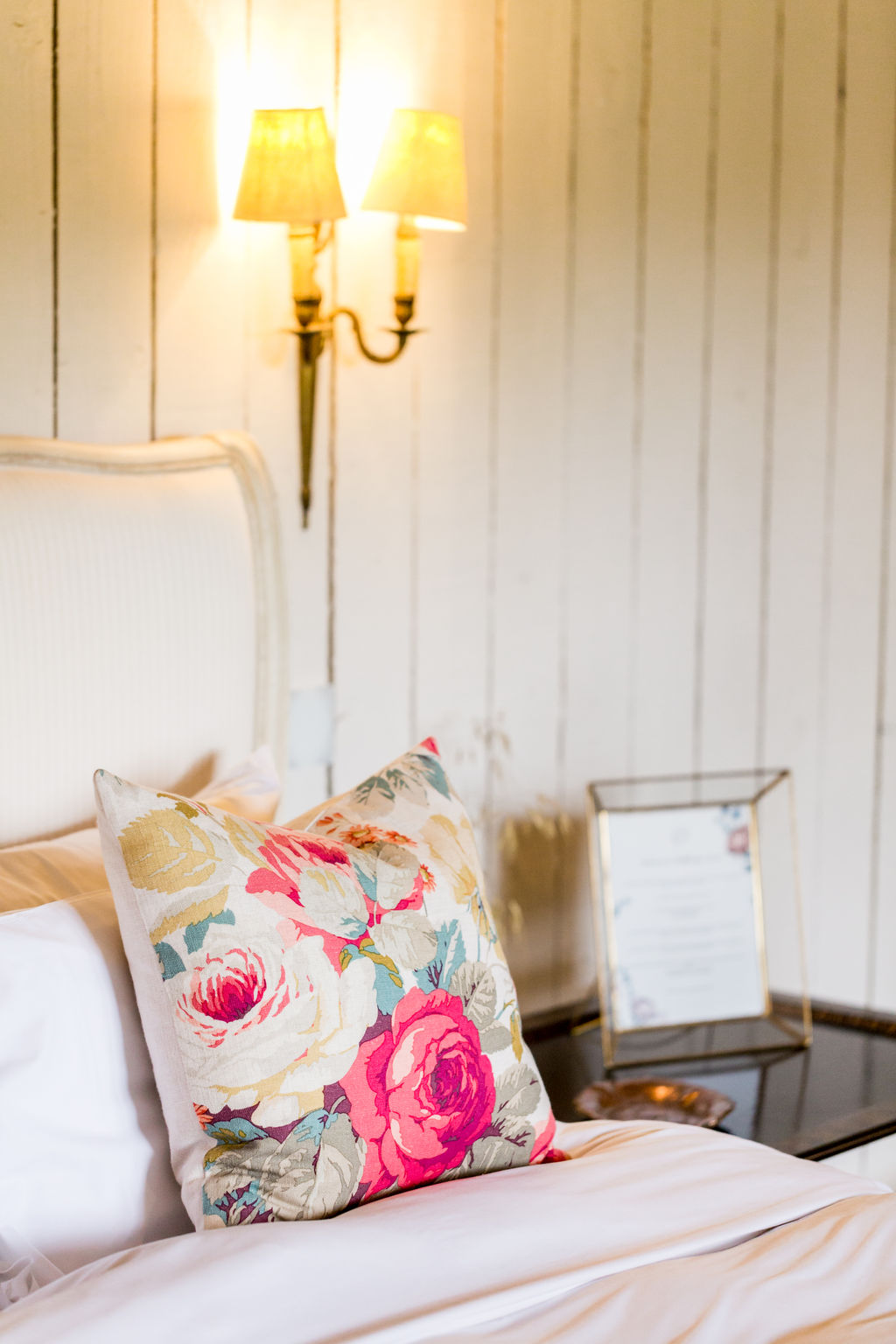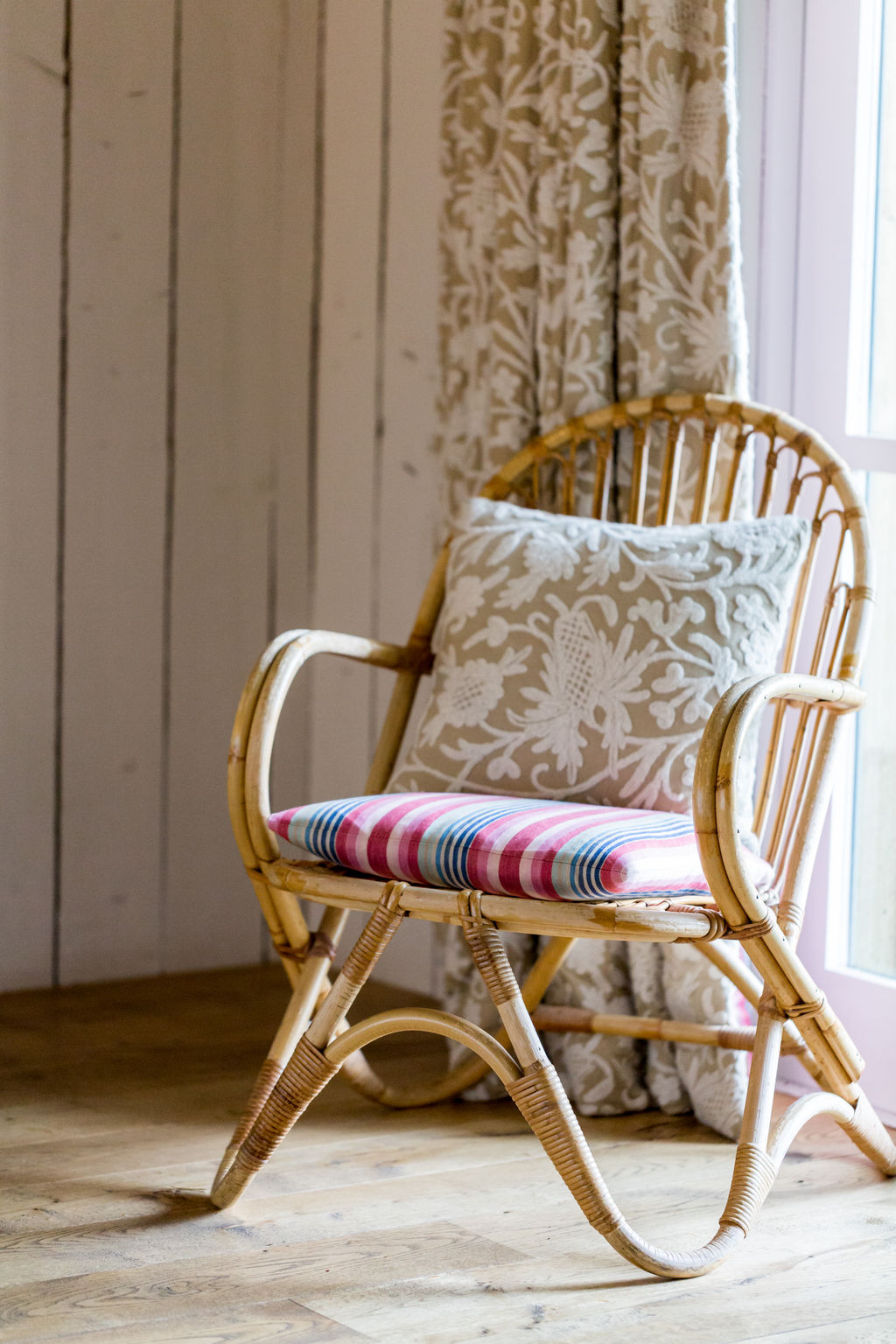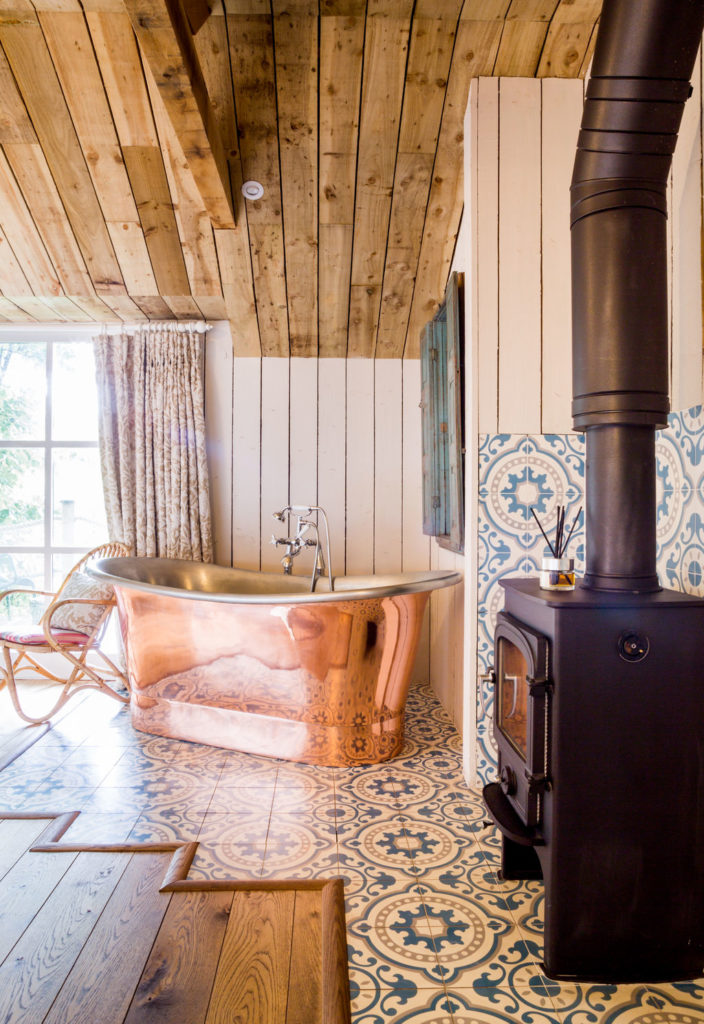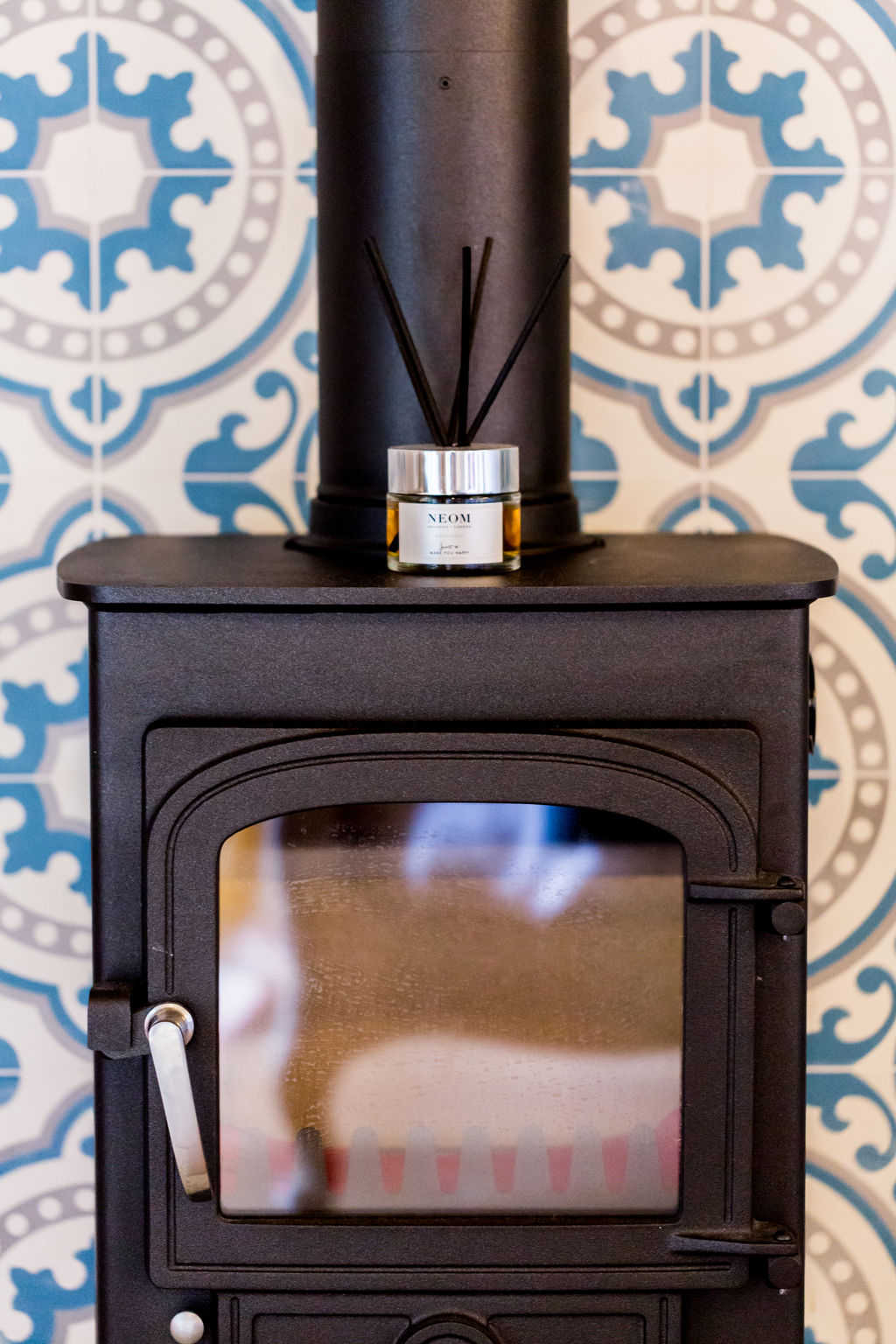 News : 18 / 05 / 20
Spaces- The Arbour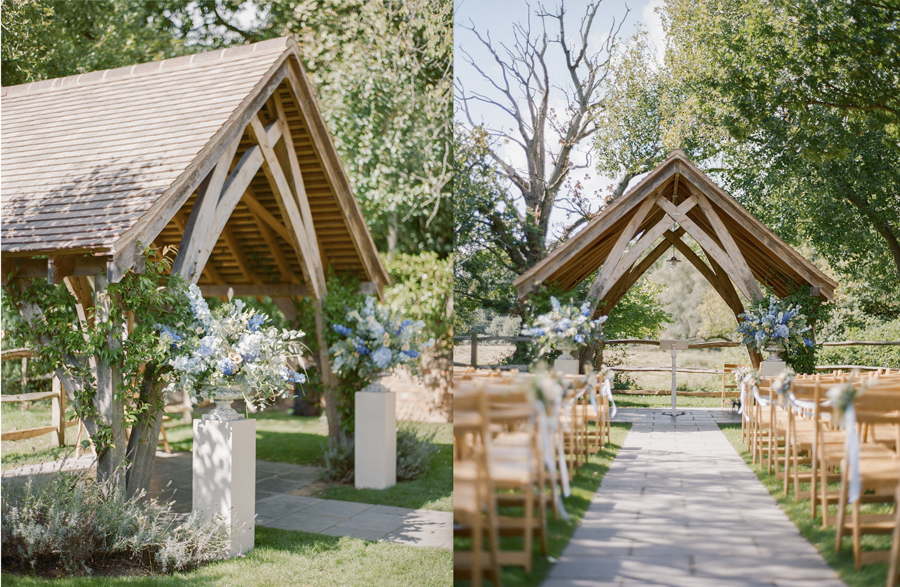 The Arbour at Millbridge Court is a beautiful oak structure licensed for outdoor ceremonies between April and September. The garden is surrounded by tall photinia trees which gives it a secluded and private atmosphere and creates a unique space in the garden.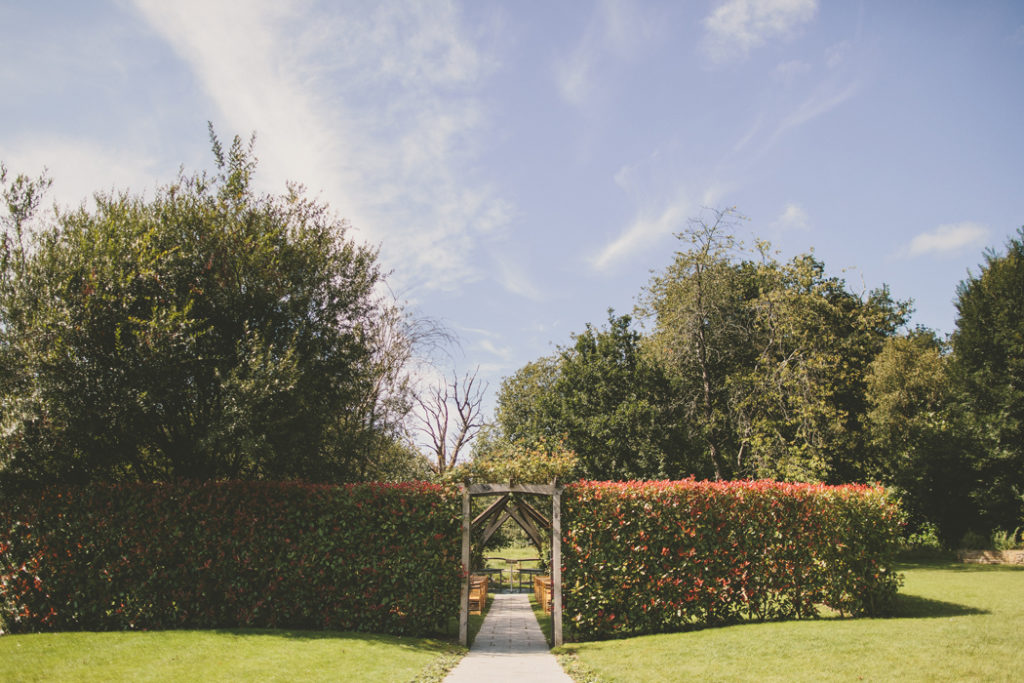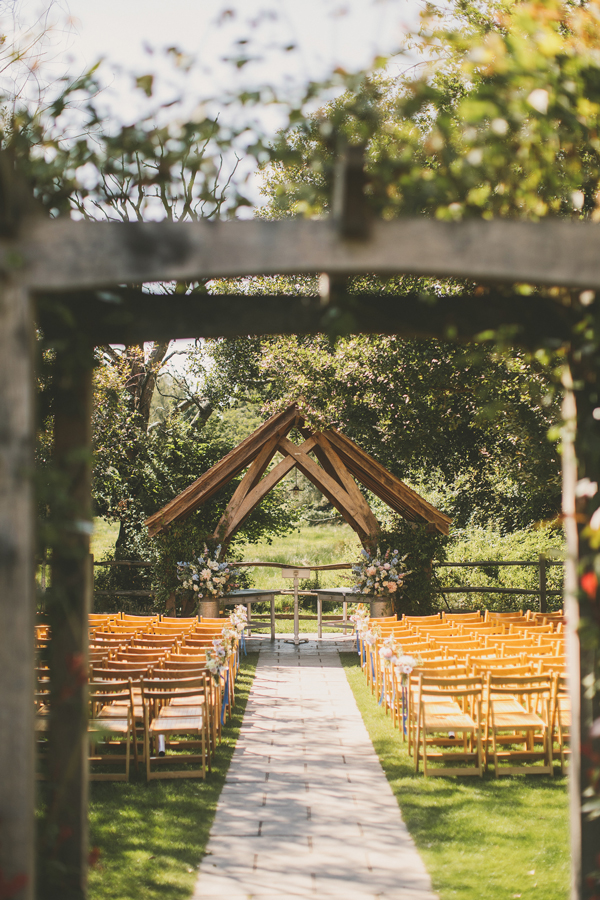 (Top to Bottom) We Are The Clarkes | Hannah Berry Flowers
With capacity for up to 150 guests and rustic wooden seating, it is a beautiful country garden option for your ceremony. The extended aisle is also the perfect backdrop for that all important confetti shot; whether getting married inside or out, it provides a picture- perfect setting to celebrate your first moments as a married couple.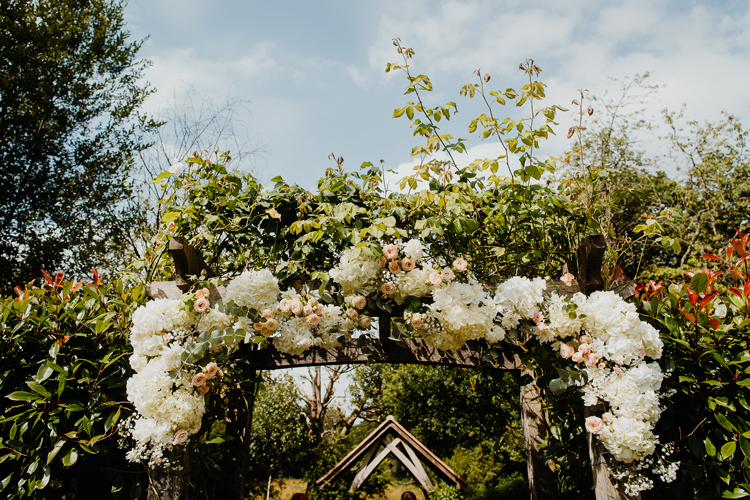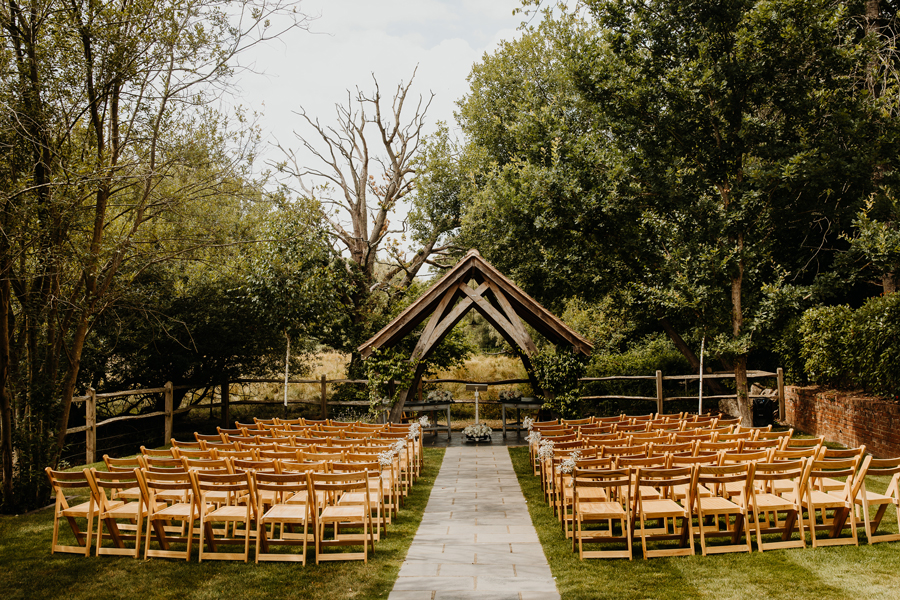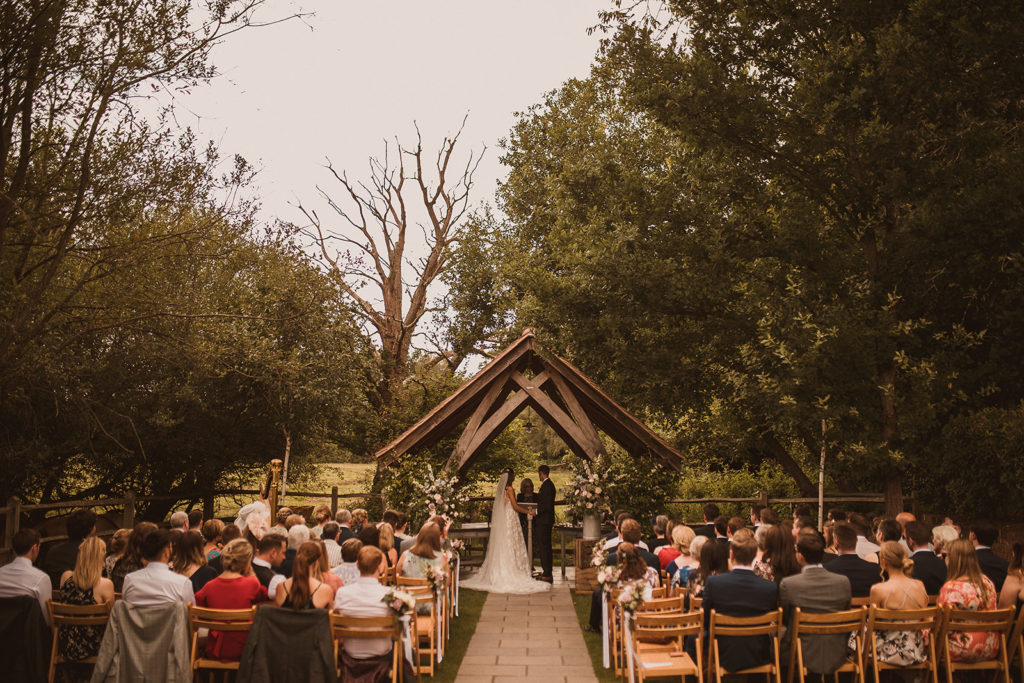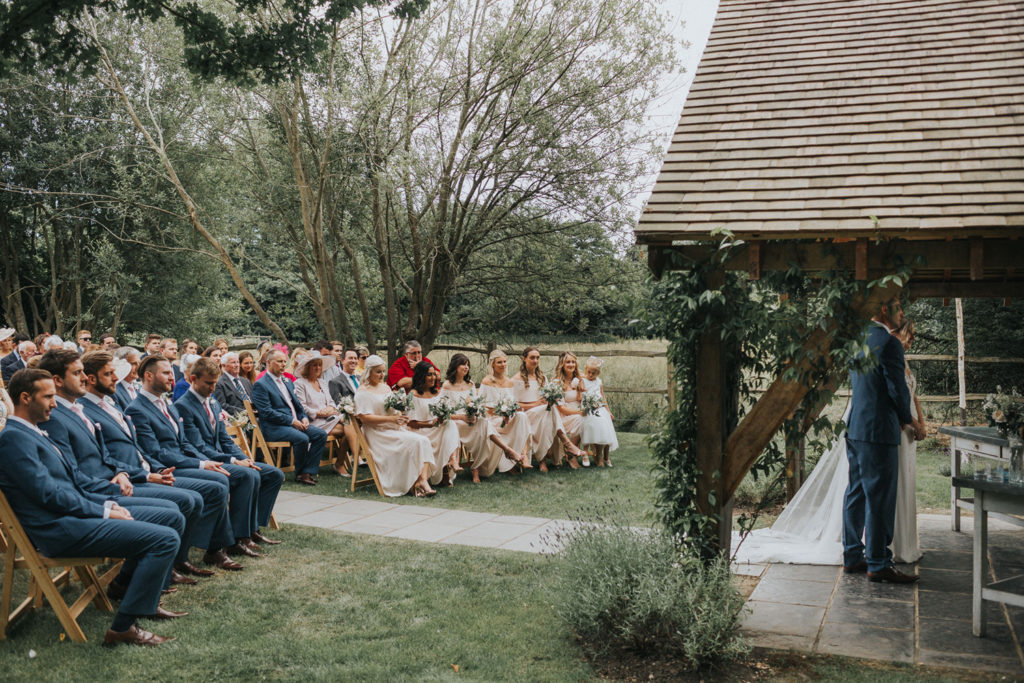 (Top to Bottom) Jonny MP Photography | The Springles | Kit Myers Photography 
In addition, the Arbour itself provides a wonderful backdrop for confetti shots, your couple shots or group photos whatever the season and is an ideal location to still have some amazing shots outside even if it's raining!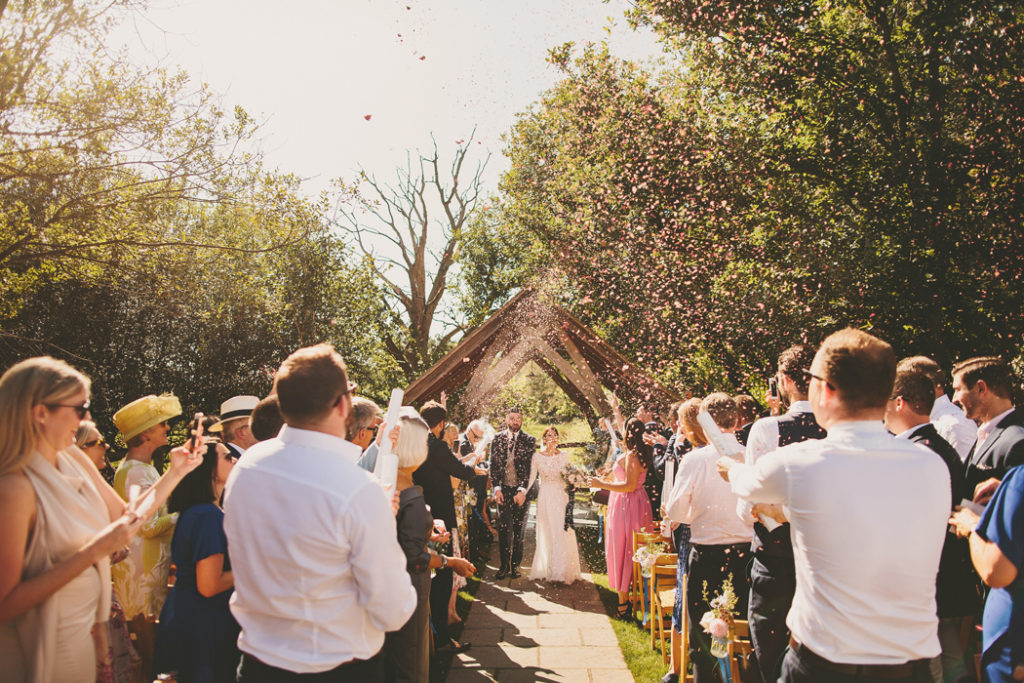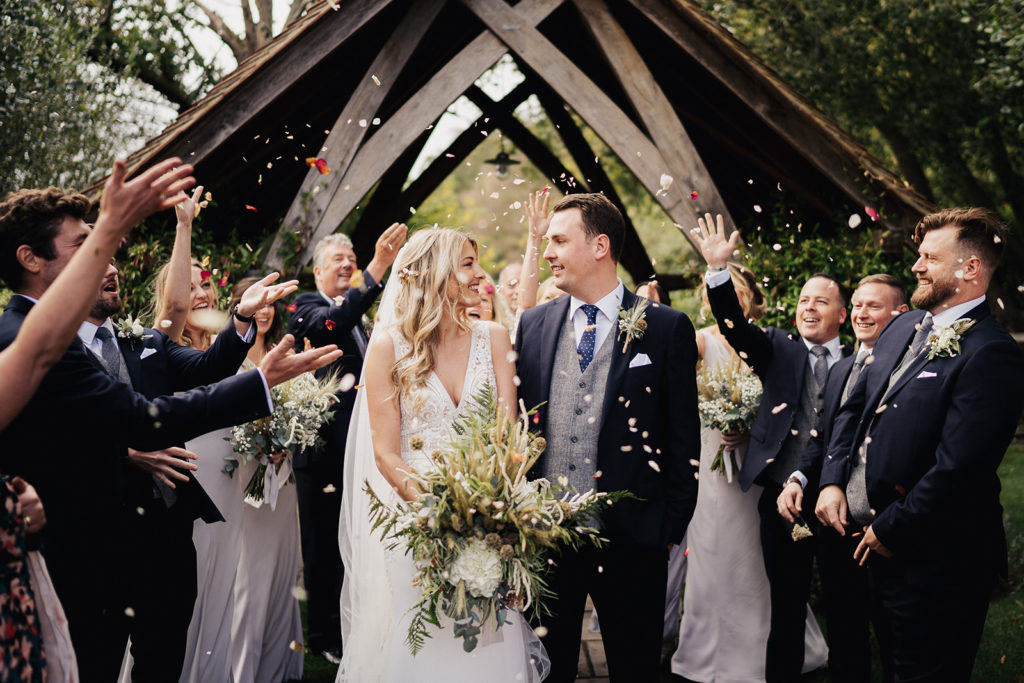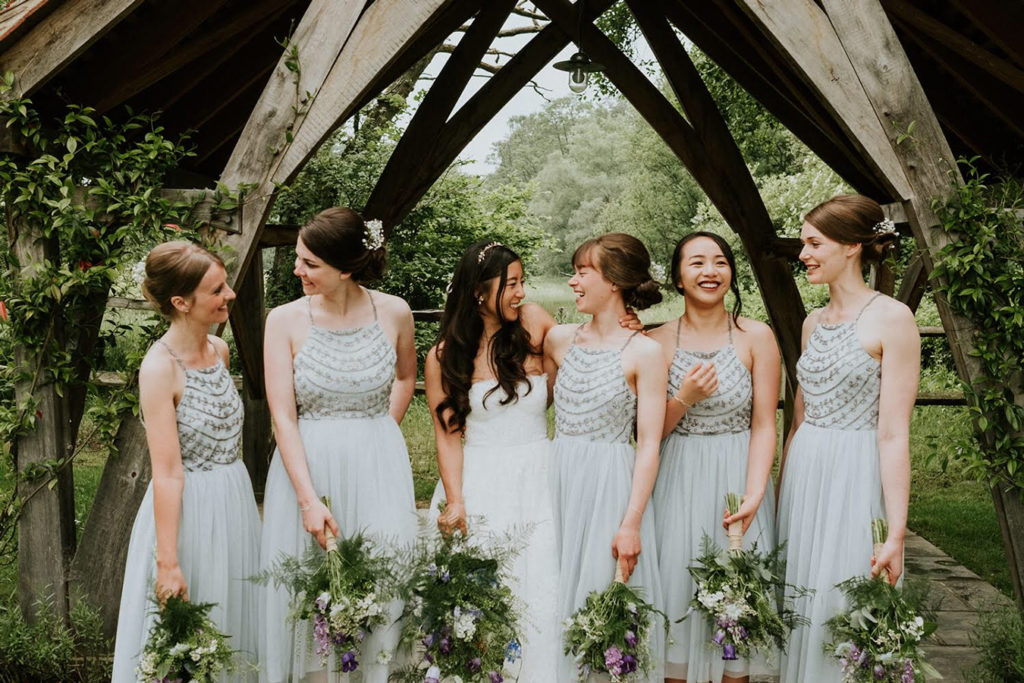 (Top to Bottom) We Are The Clarkes | Kit Myers Photography | Joanna Nicole Photography | Frankee Victoria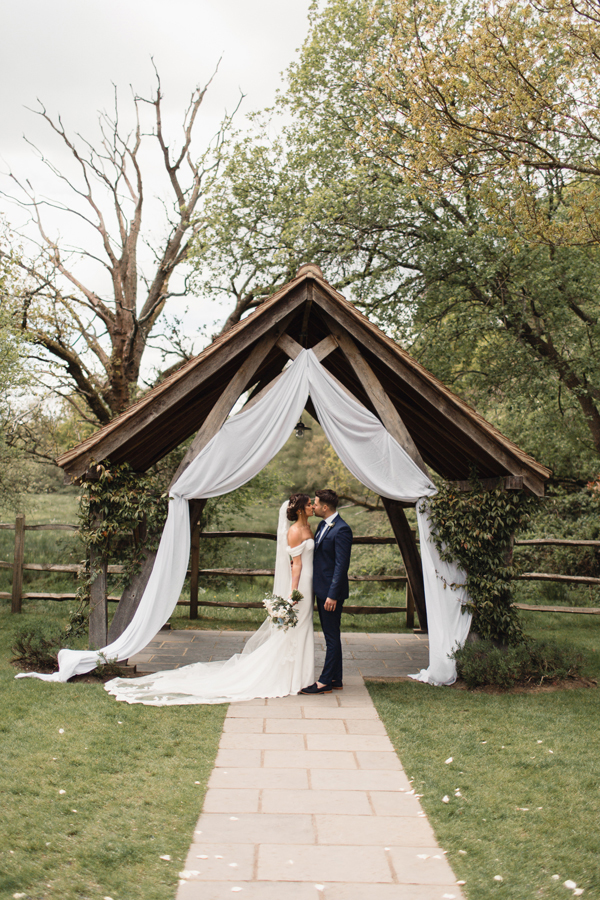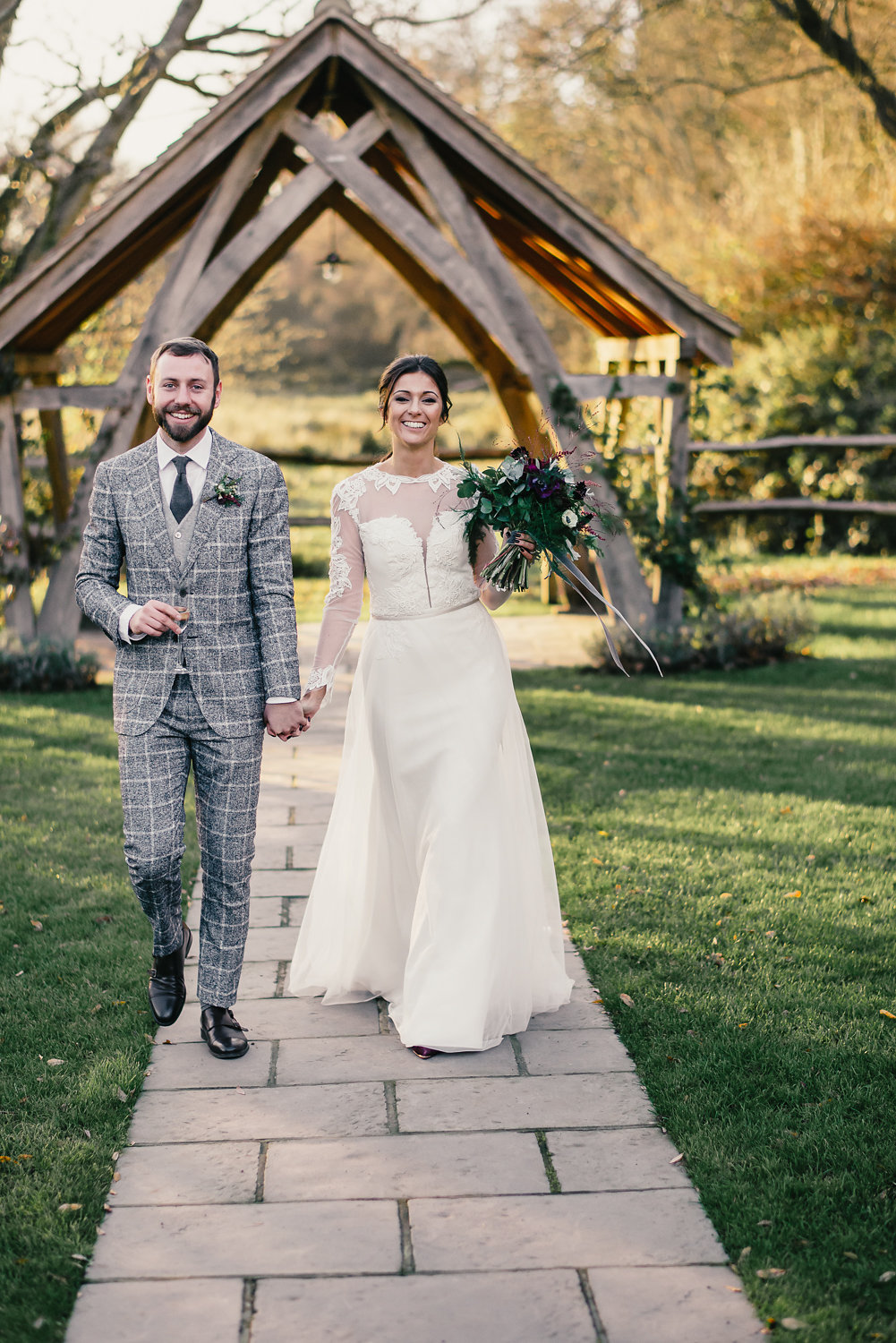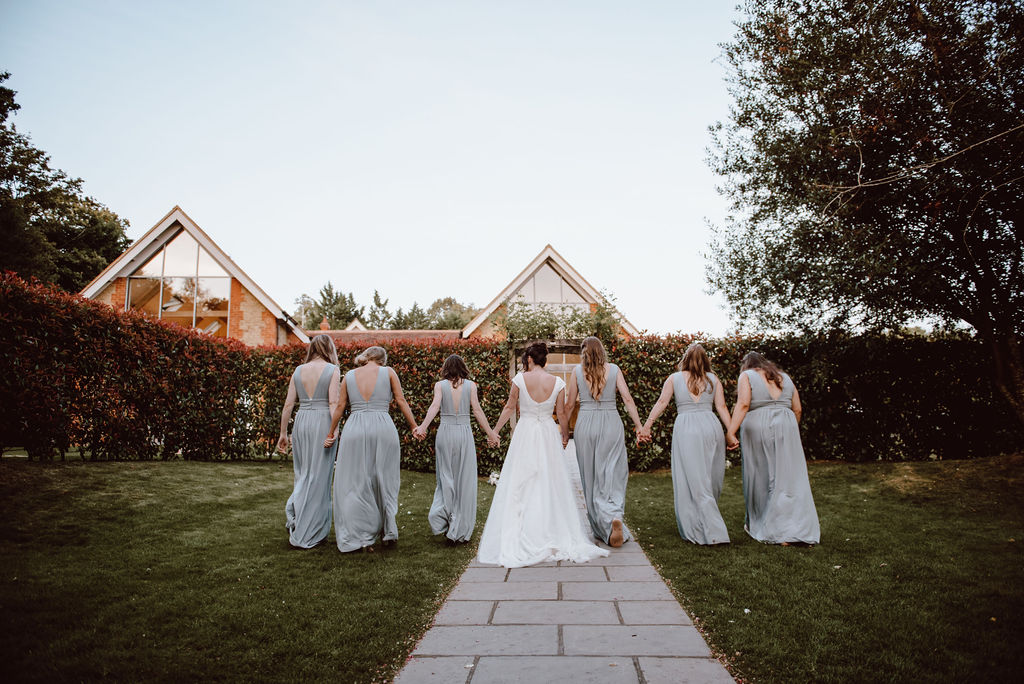 (Top Left) Rebecca Searle Photography | (Top Right) Lily Bungay | (Bottom) Jessica Bevan Photography 
If you are super lucky, the neighbouring cows will come to visit – leaving you with a very unique photo opportunity!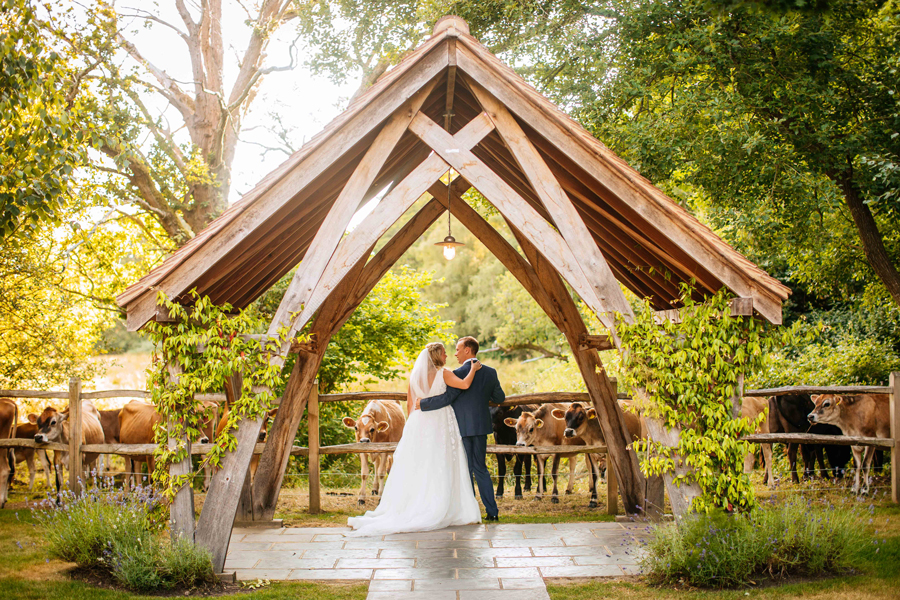 Many Photographers also love using the Arbour all year round to get dramatic nighttime shots, like these beautiful images below.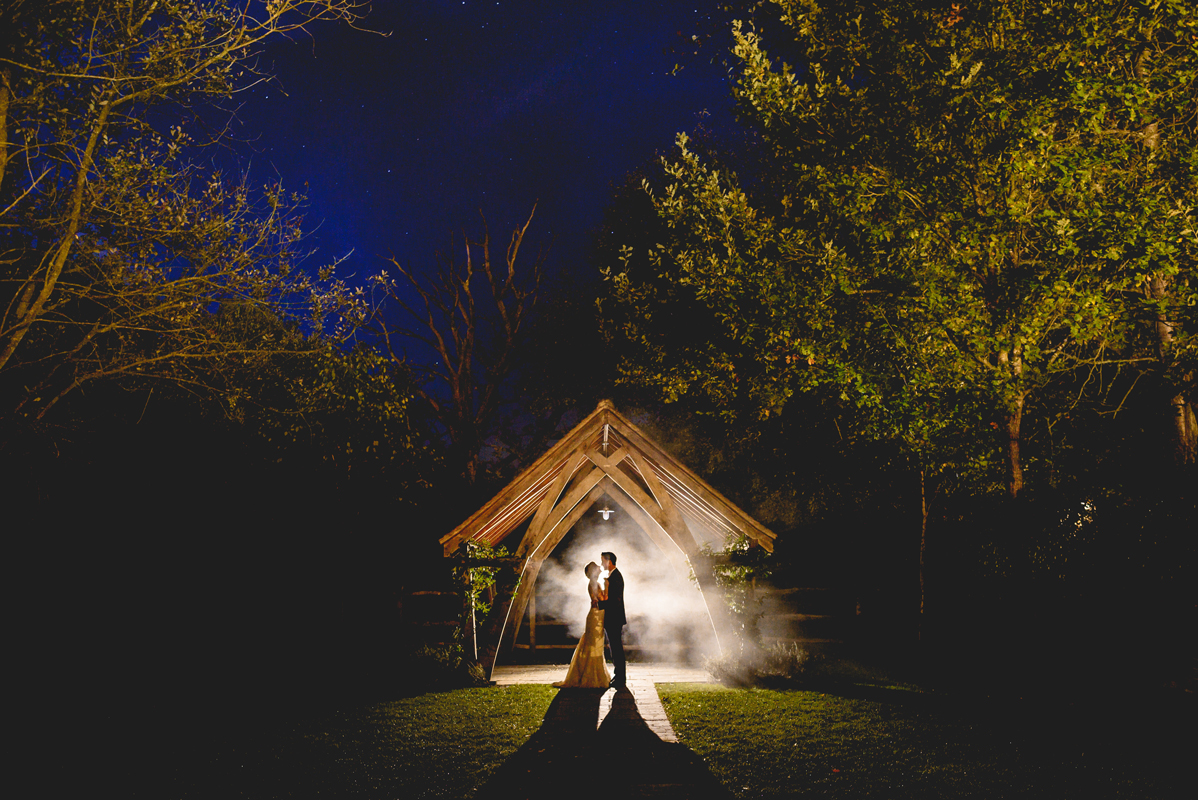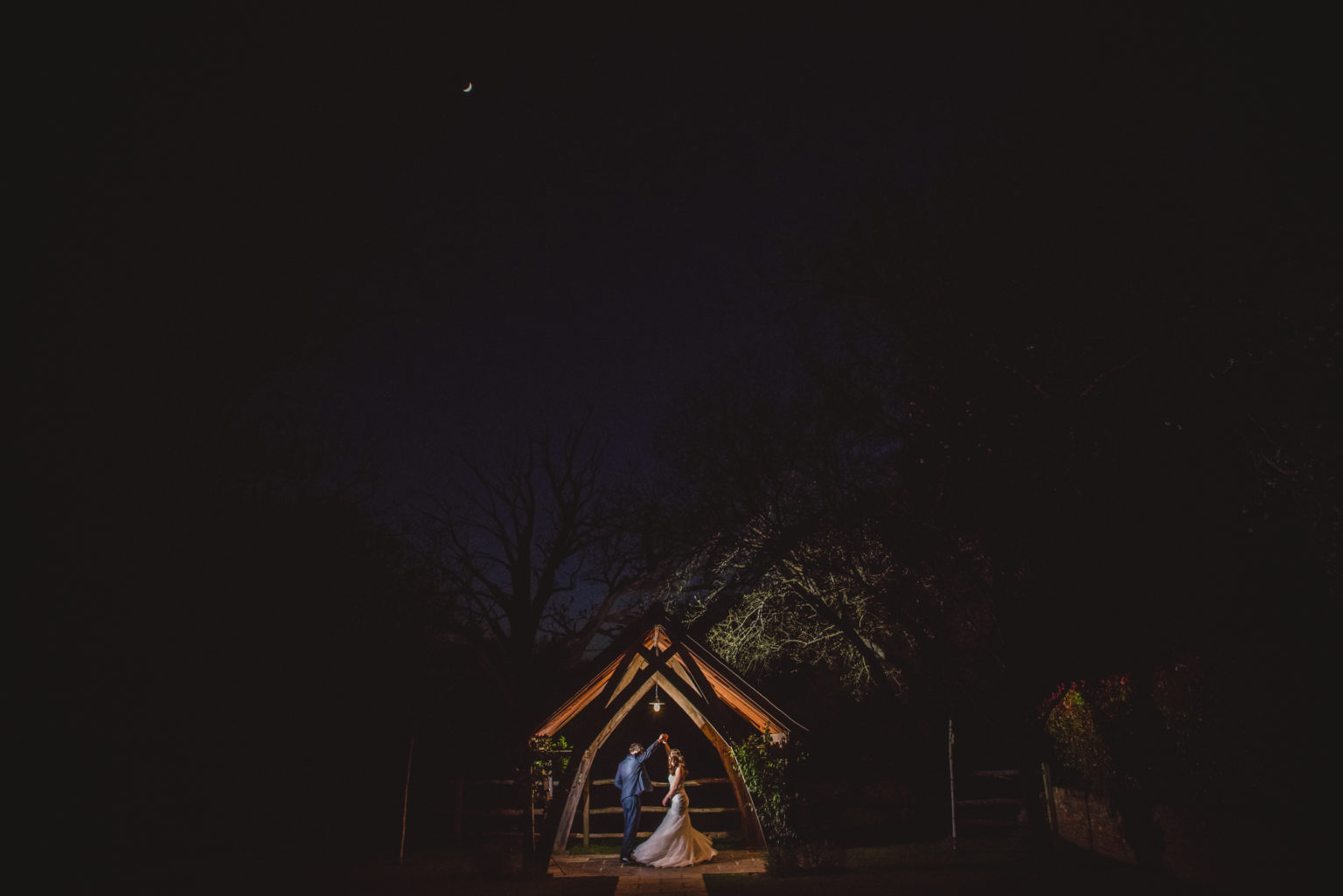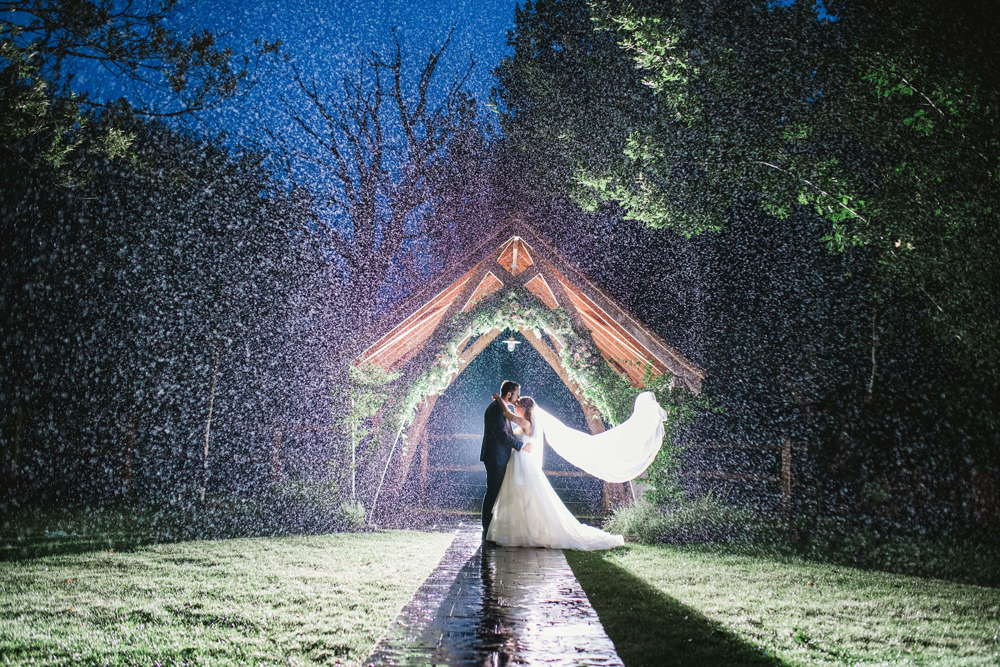 (Top to Bottom) Emmie Scott Photography | Sophie Duckworth Photography | DM Photography 
News : 12 / 05 / 20
Spaces- The Lodge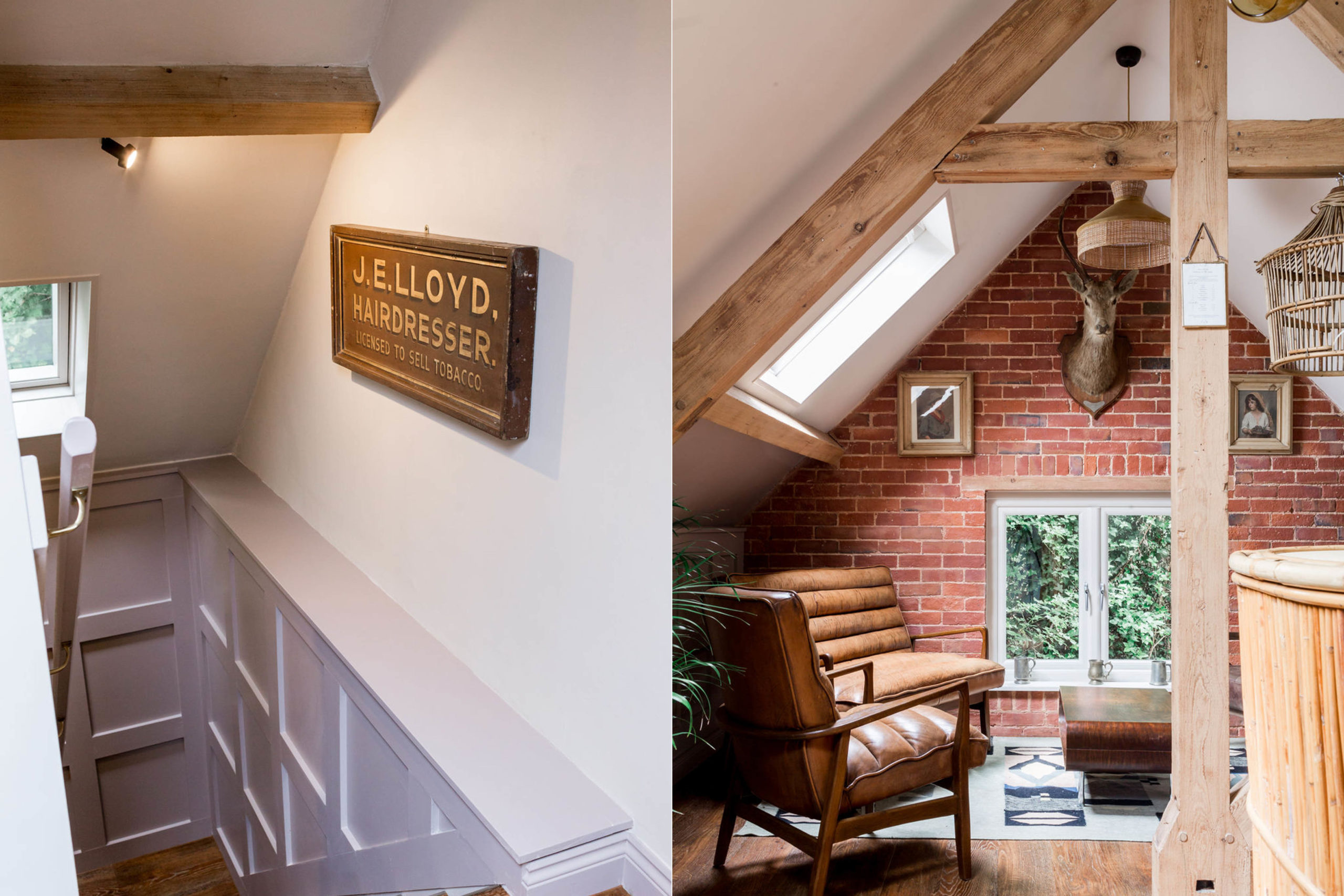 The Lodge is a getting ready space exclusively for our Grooms.
With late-morning access, it is the perfect place to check in with your Groomsmen, add the finishing touches to your look and have a toast pre-ceremony. With a ground floor bedroom and en-suite, there is plenty of room for your party to get ready and upstairs is a cosy den, complete with leather sofas and a personal bar – fully stocked with beers and snacks – for you to enjoy.