News : 10 / 07 / 20
Spaces- The Hall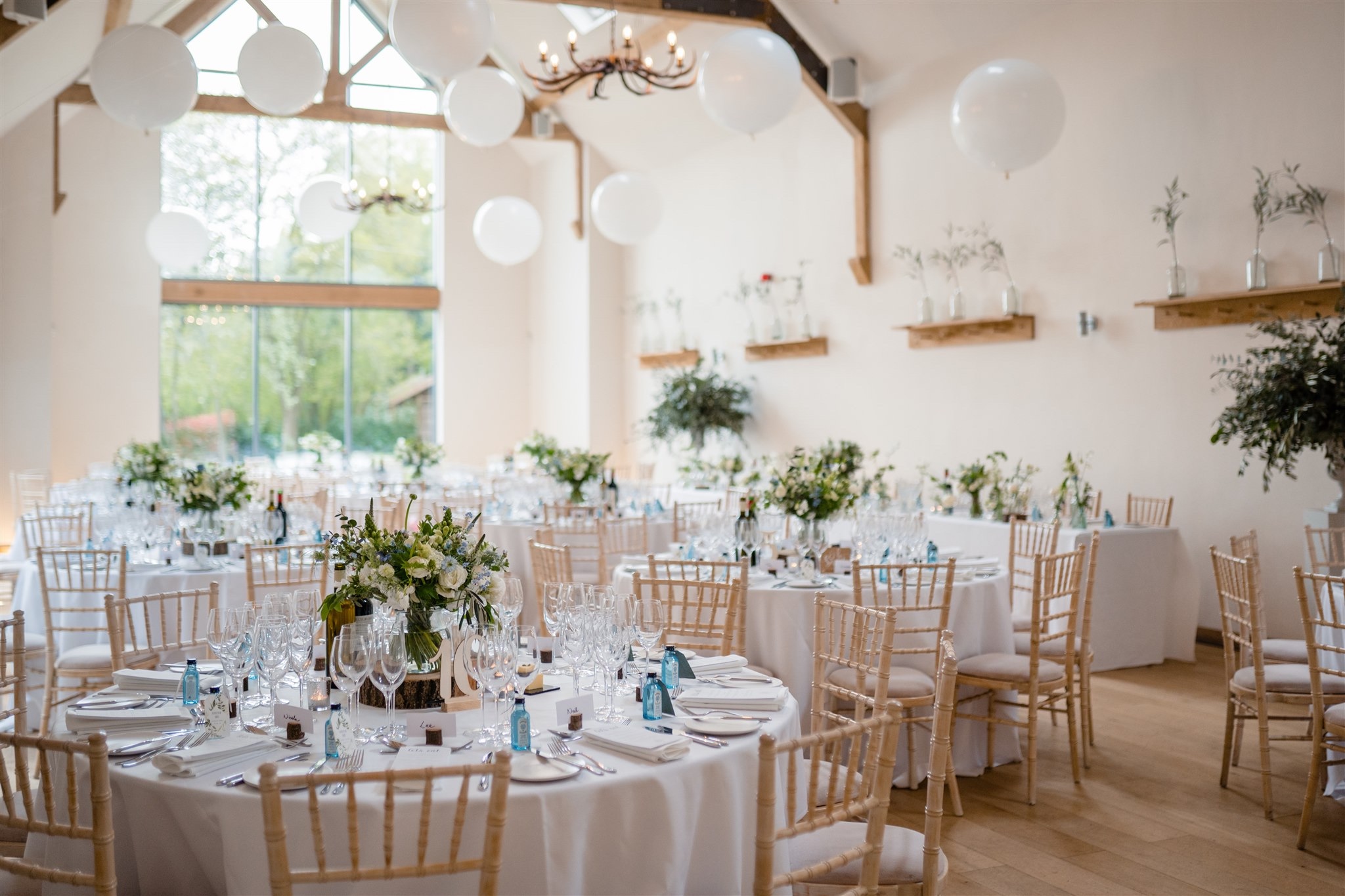 In this bright and airy space, traditional Barn features meet modern architecture. The Hall features high vaulted ceilings and beautiful beams, whilst also having the addition of a stunning feature of a floor to ceiling glass wall which overlooks the stunning view of the garden and perfect English countryside and crisp. The neutral white walls also provide a blank for our Couples to create any vision they desire!
The shelves along the right hand side of the Hall have always been an incredibly popular way to add extra wow-factor to the room and we have loved seeing the multitude of ways Suppliers and our Couples have done this throughout the years… so much so, that during recent renovations this January, we added white paneling on each wall creating not only a beautiful feature but also a continuous shelf to allow for 360 degrees of styling (and you can see a snapshot of this in the fourth image under the title "Making the most of Autumn & Winter Colour Palettes'.)
For this post, we wanted to share a handful of images that illustrate the multitude of ways some of the wonderful people that have got married under the Millbridge Court roof have brought their vision to life, with each being unique and just as wonderful as the last. Xx
Mixing it up with High & Low Tablescapes…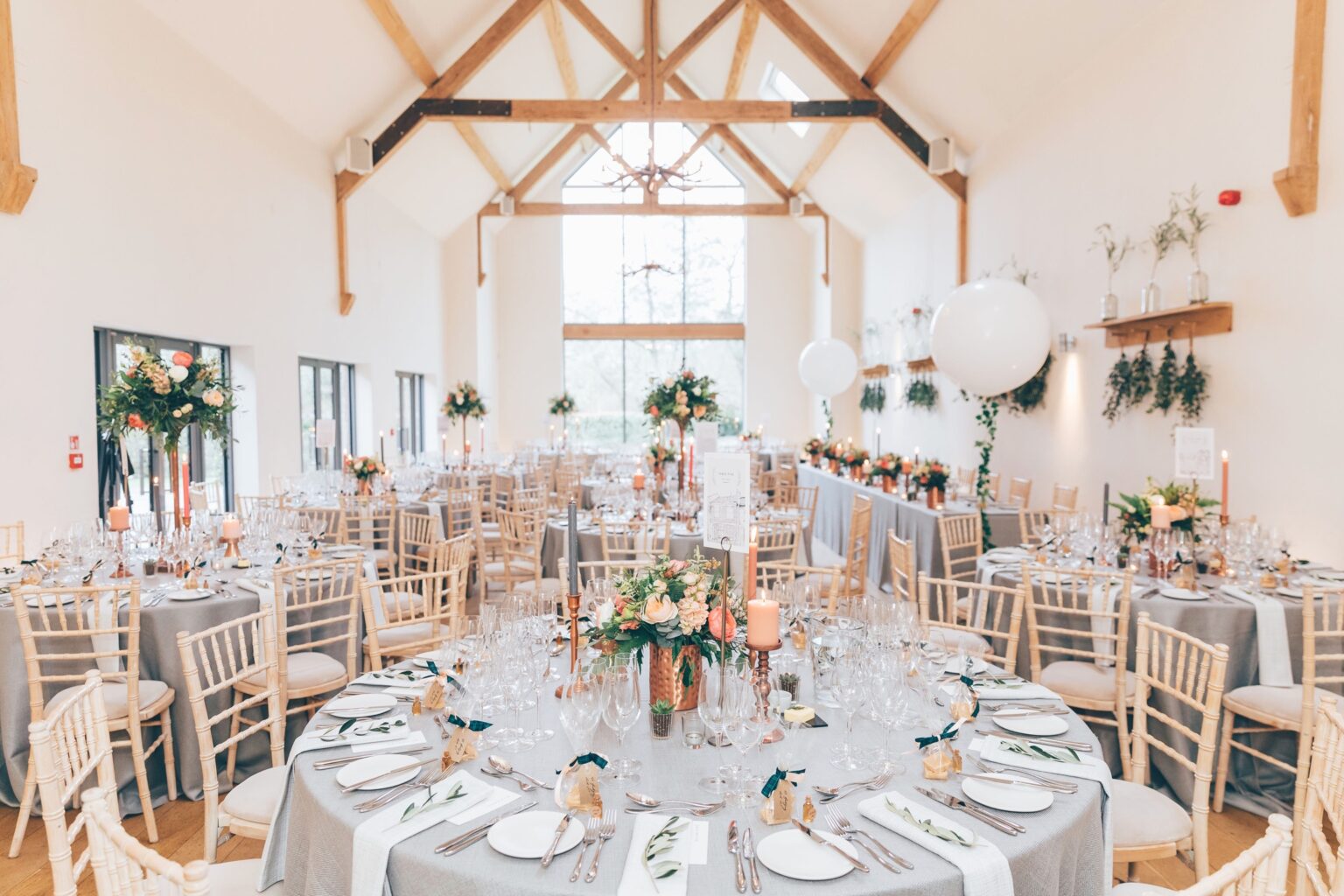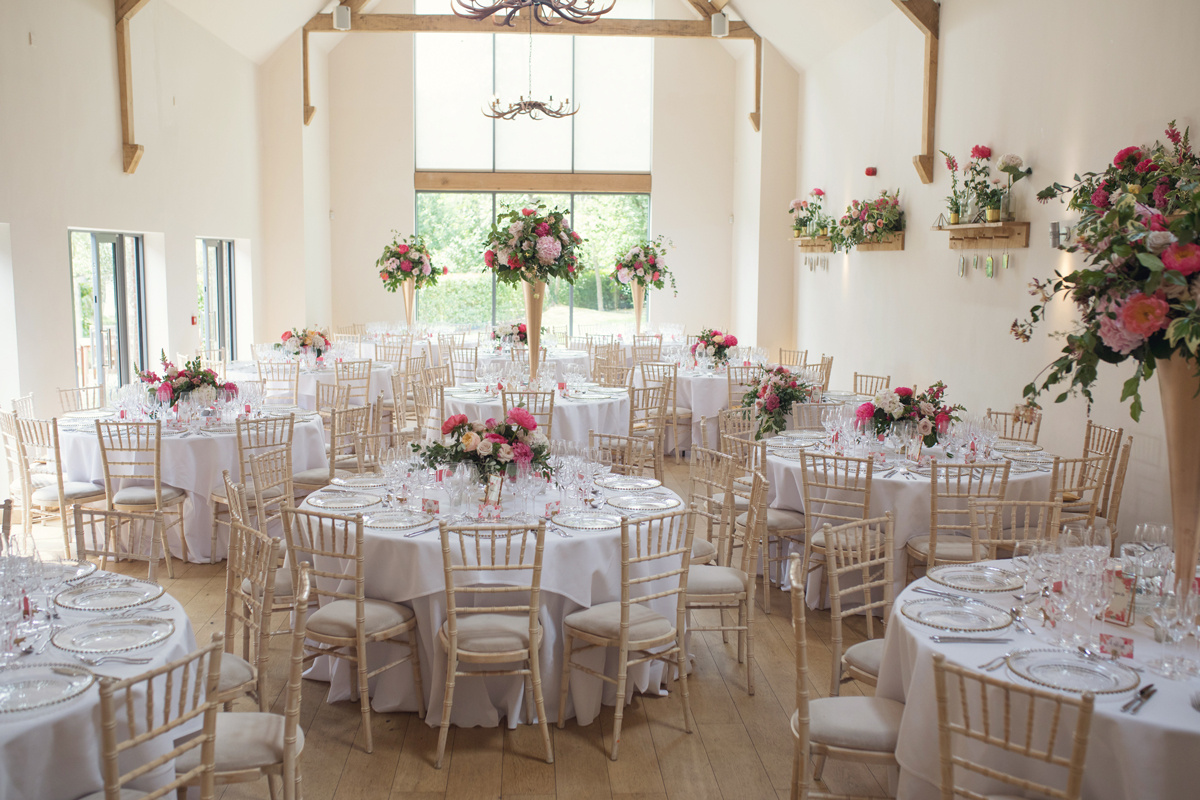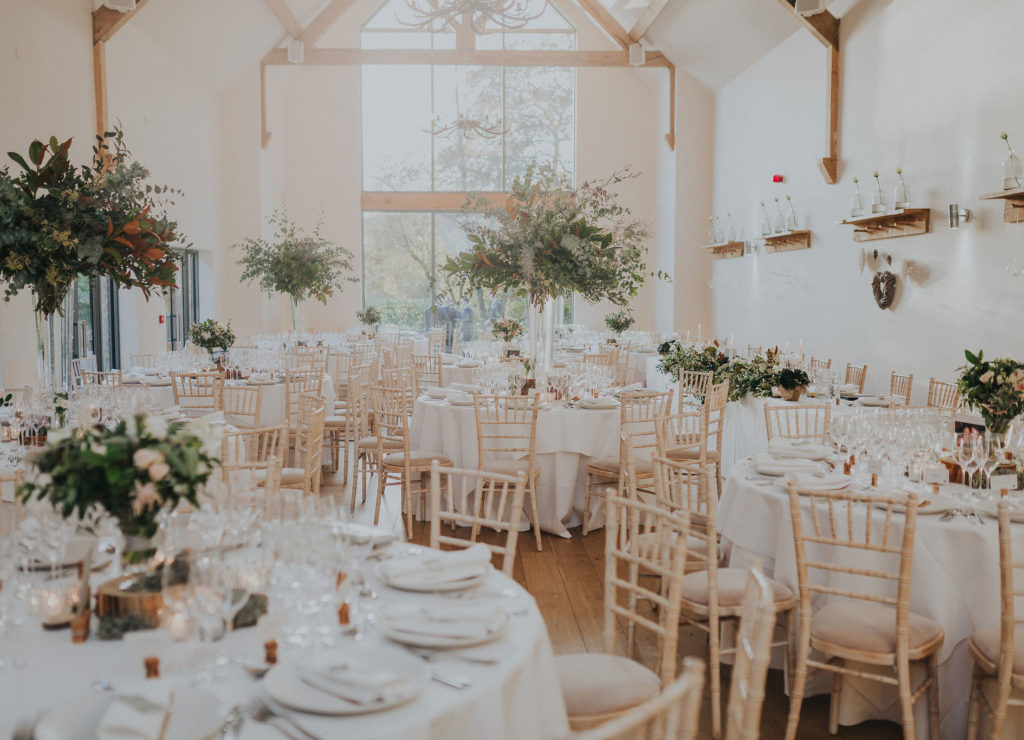 Top to Bottom- Eleanor Joy Photography, Stella Rose Flowers; Kerry Ann Duffy, Bloomingayles; Kate Gray Photography
Banquet Tables & eye-catching Balloon styling…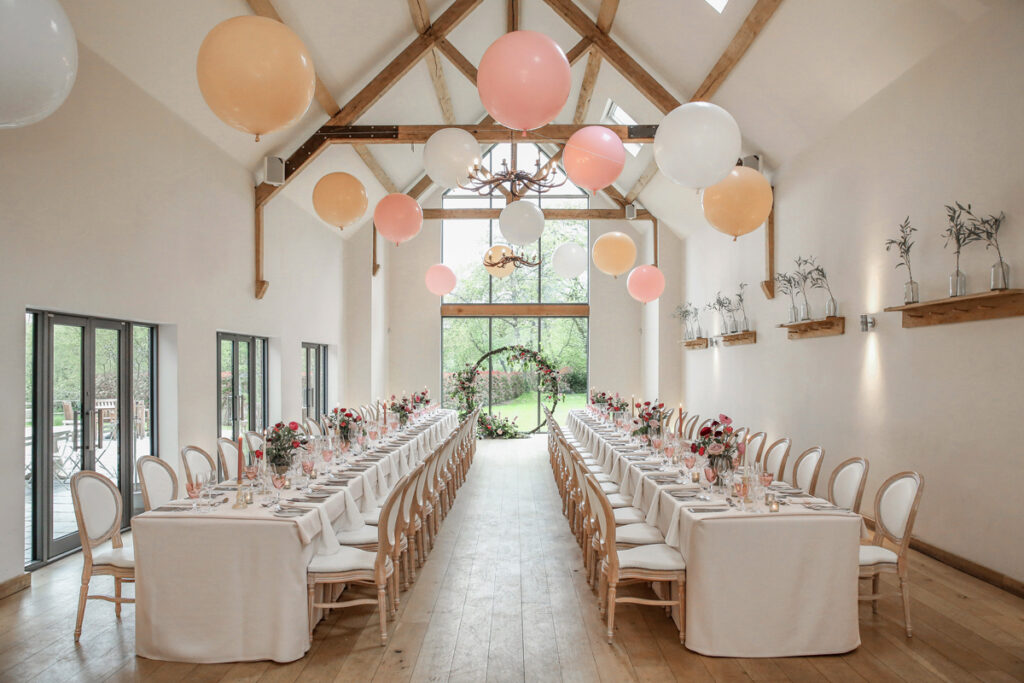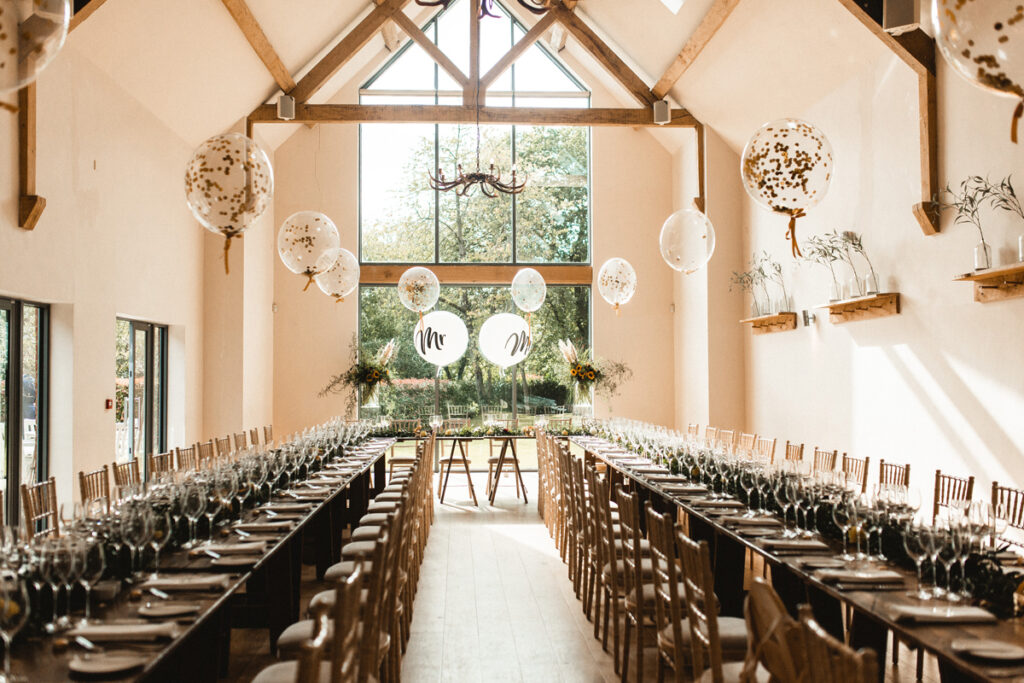 Top to Bottom- VLA Wedding Photography, Eden Blooms, Bubblegum Balloons; Photos from Sophie, Daisy Ellen, Godalming Party Company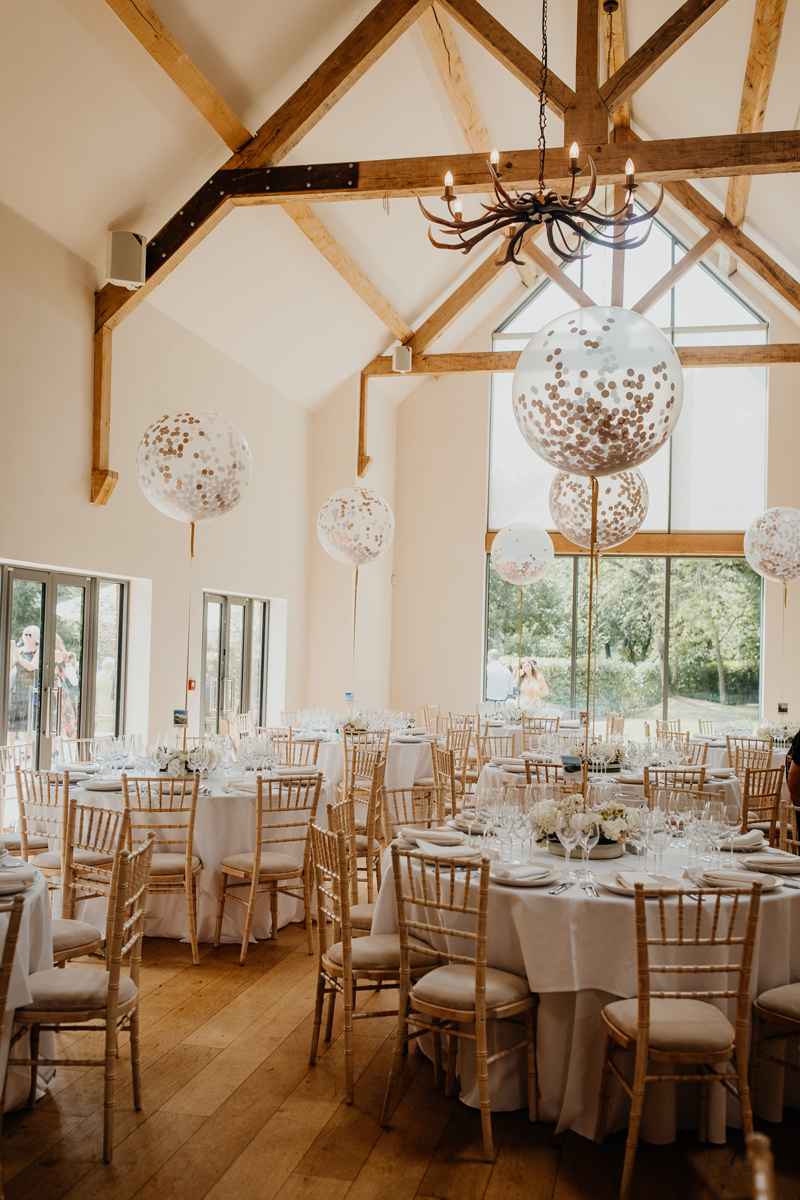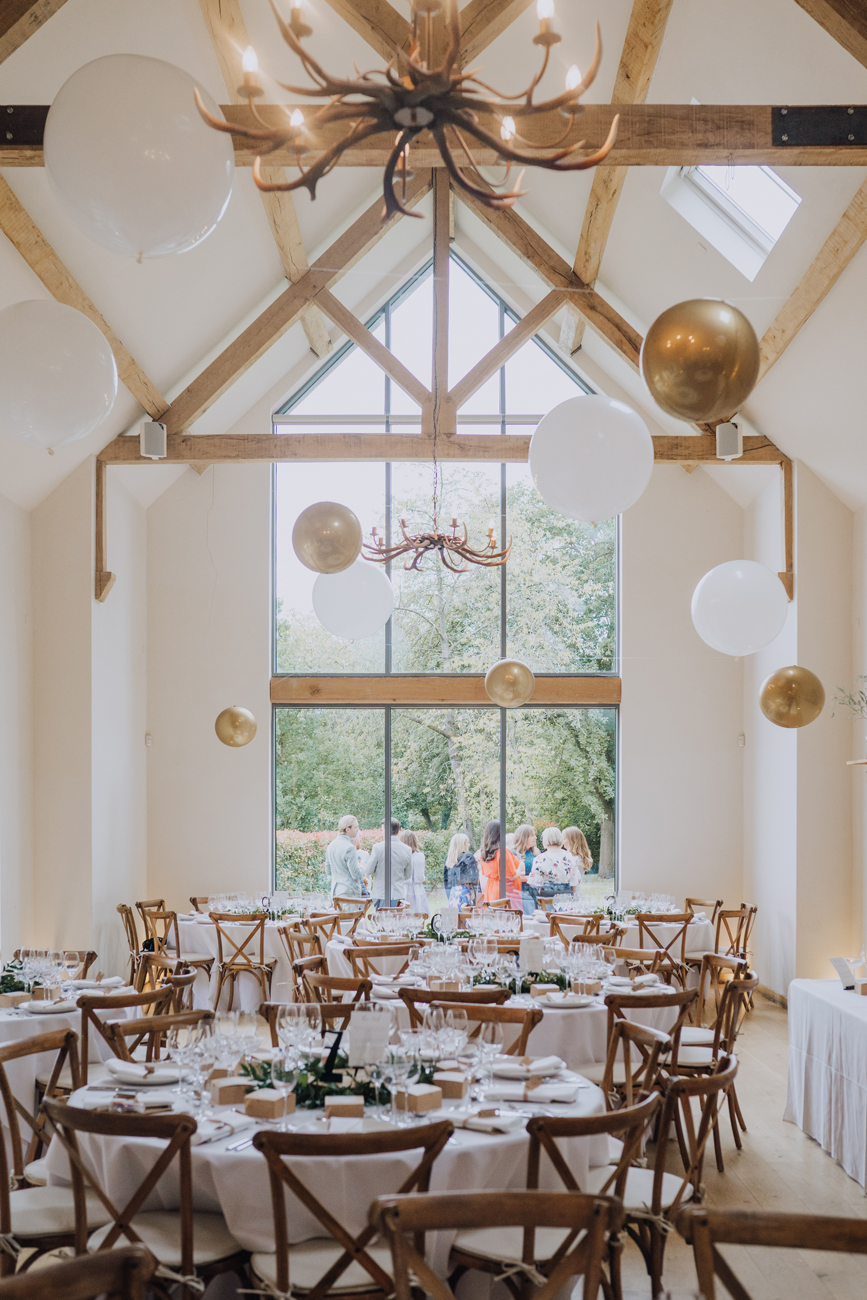 Left to Right- Jonny MP Photography, Blush & Stem; Clara Cooper Photography, Longacres
Striking Tall Centrepieces…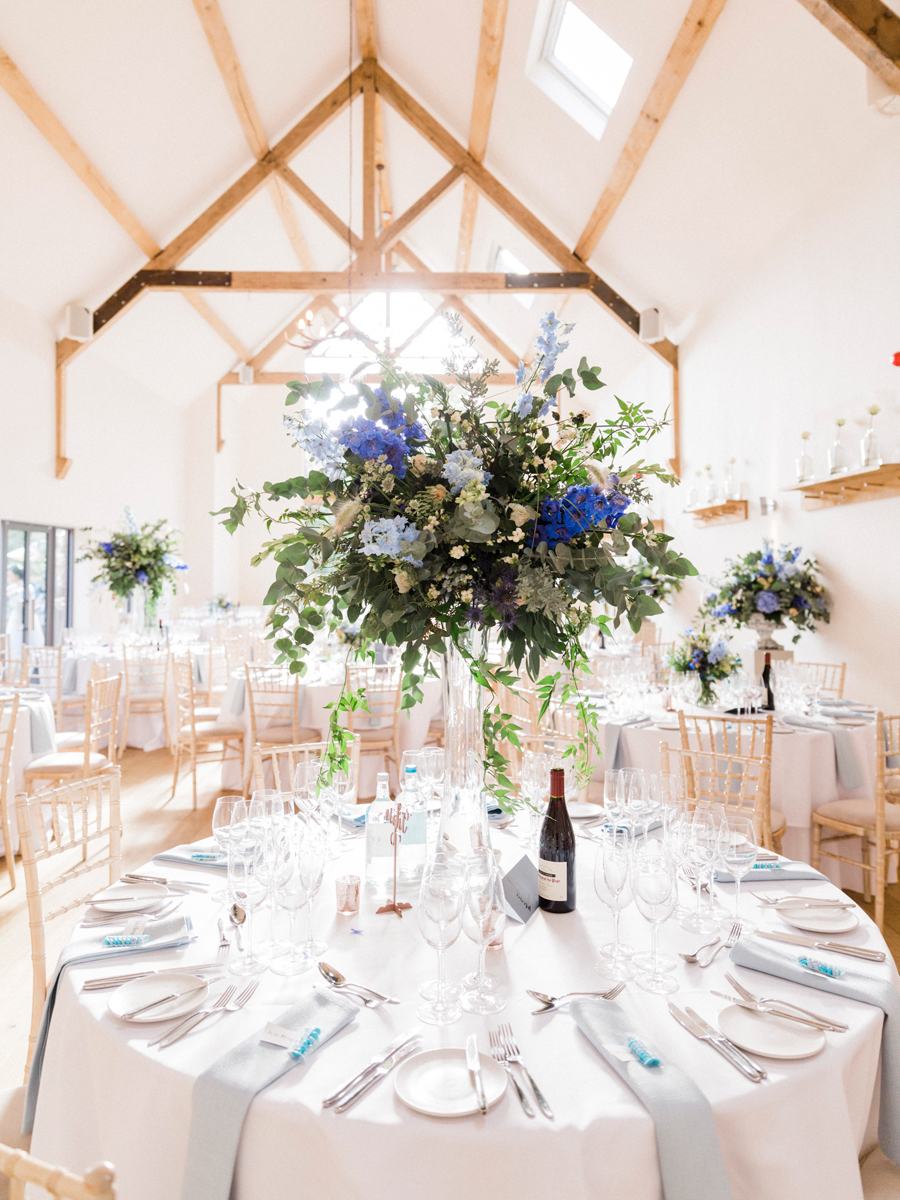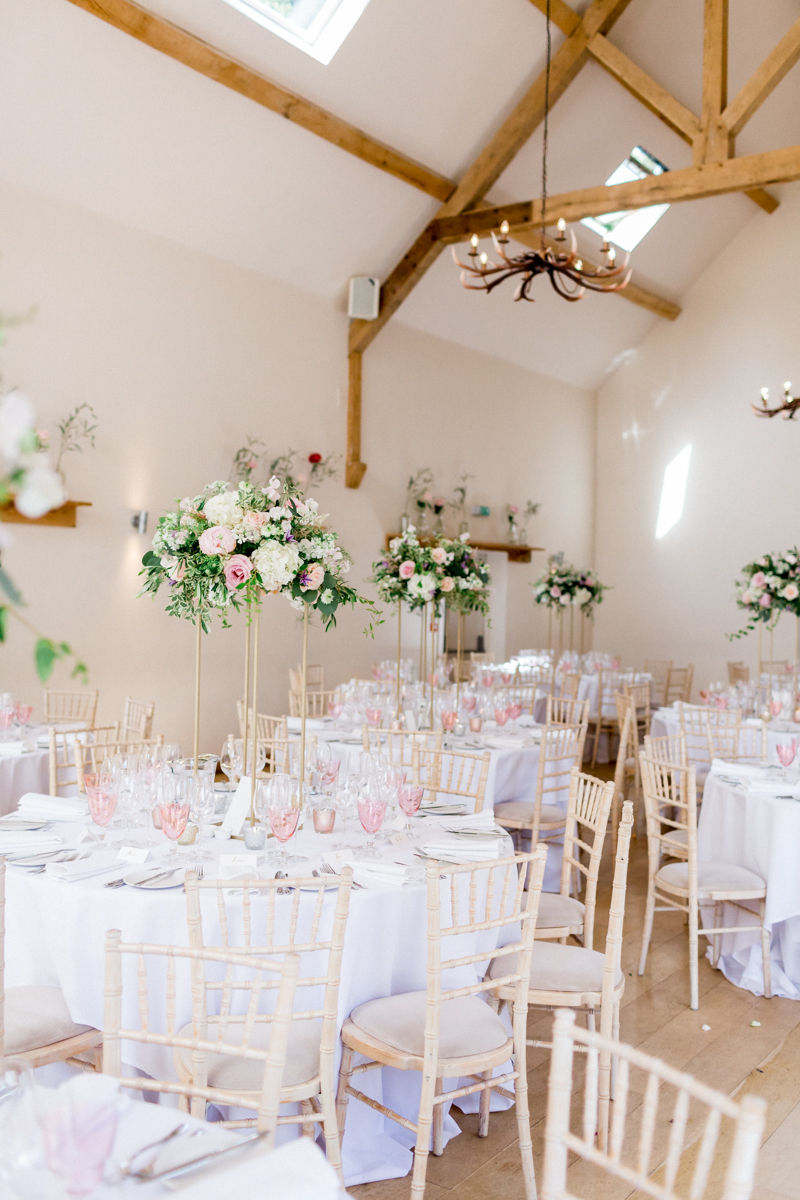 Left to  Right- Terry Li Photography, Hannah Berry Flowers; Philippa Sian Photography, Topiary Tree by Carrie Macey
Making the most of the beautiful Autumn & Winter Colour Palettes & styling details…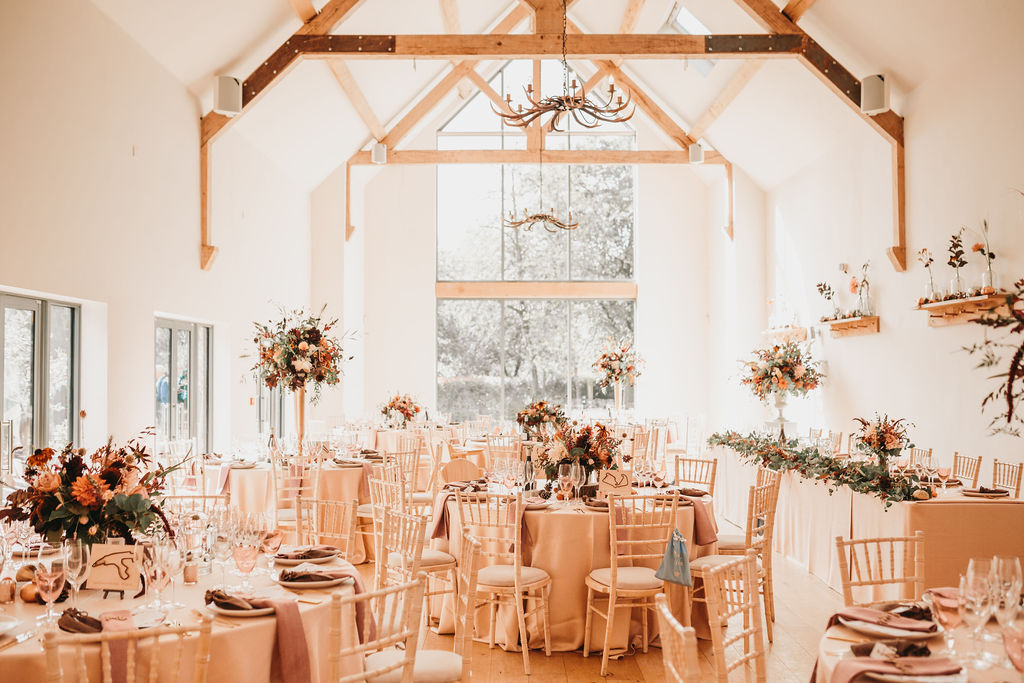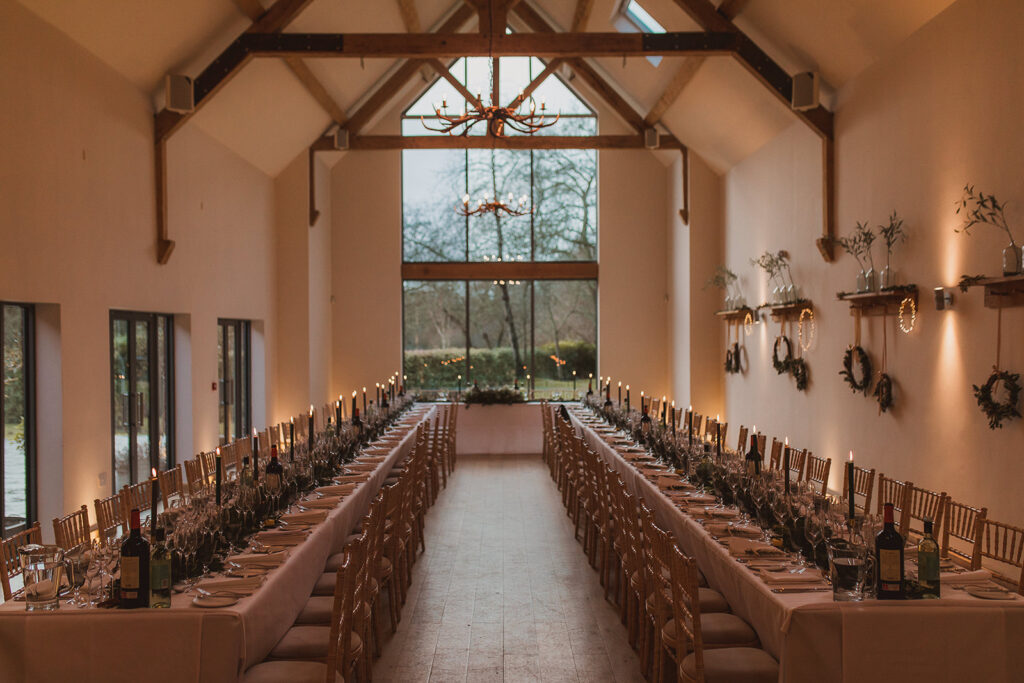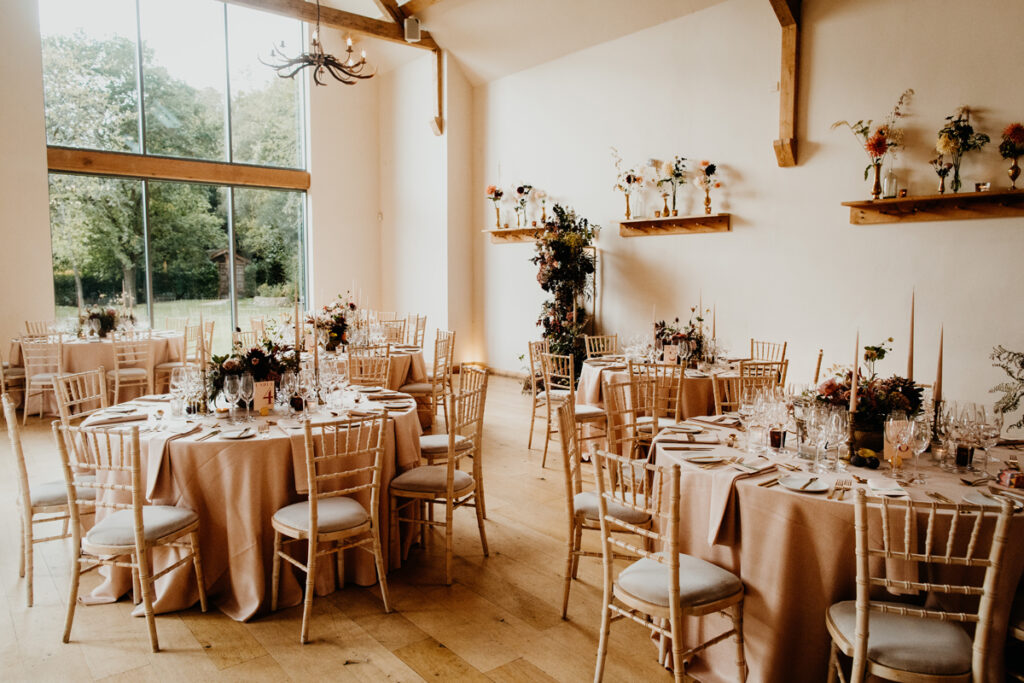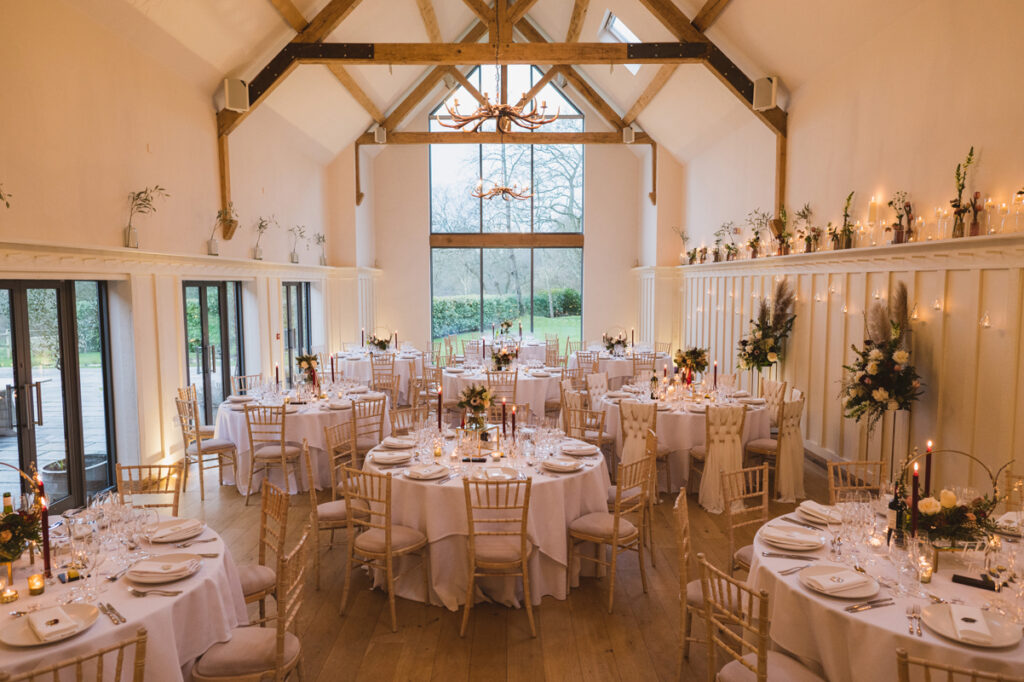 Top to Bottom- Catherine Carter Weddings, Hannah Berry Flowers; The Springles, A Wild Handful; Jonny MP Photography, Jenni Bloom Flowers; Bridle Photography, Concept Flowers
& The Colourful… to the neutral.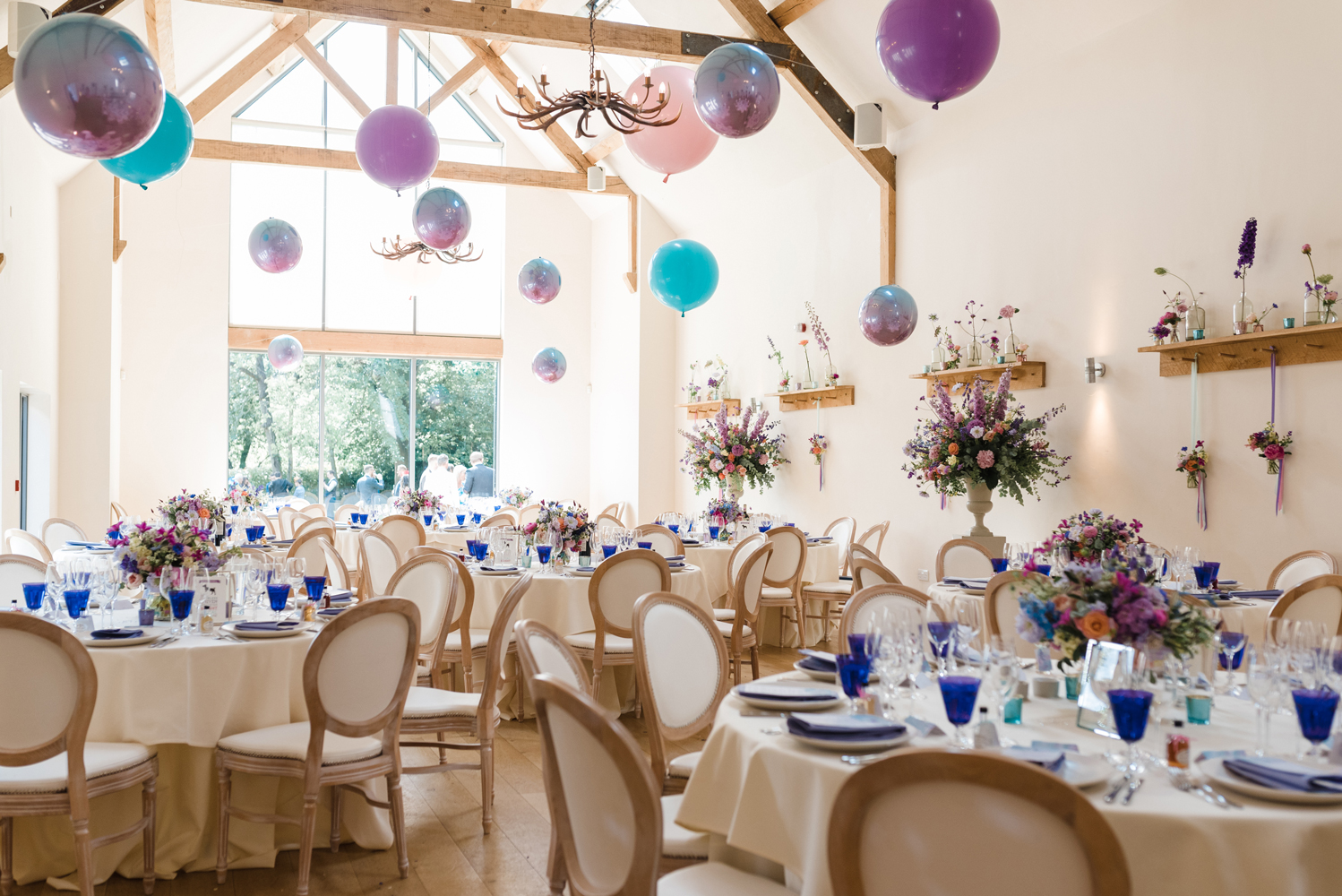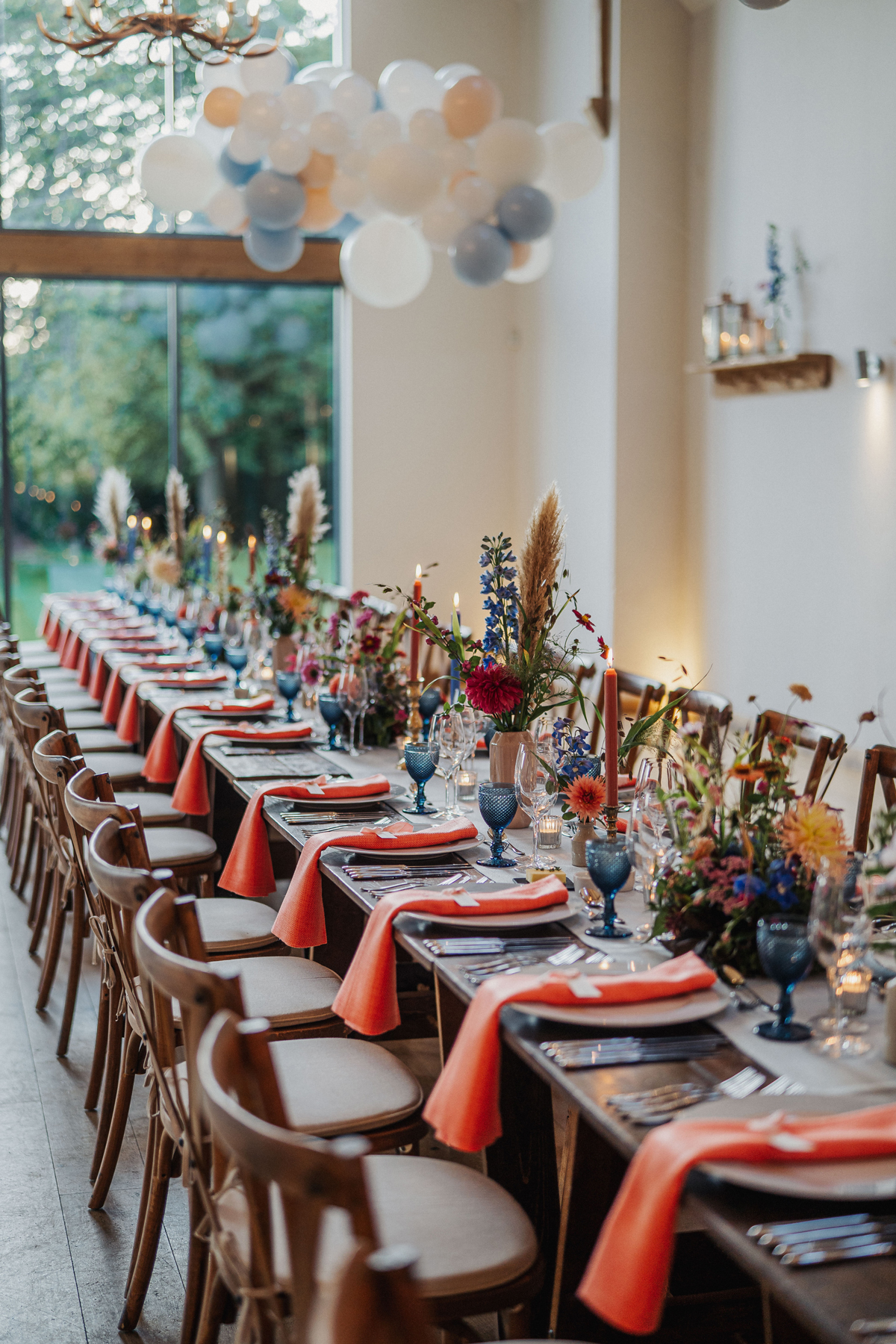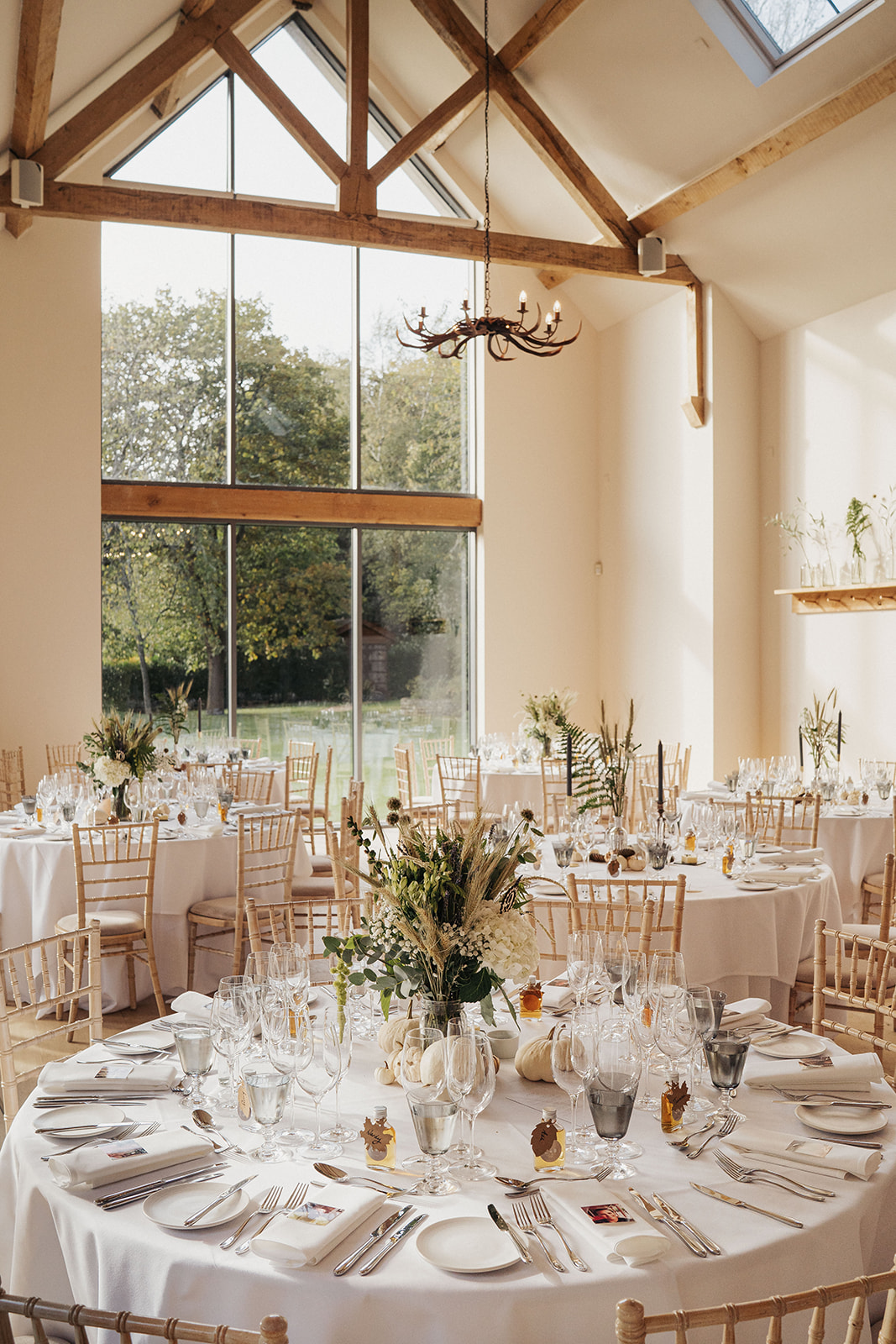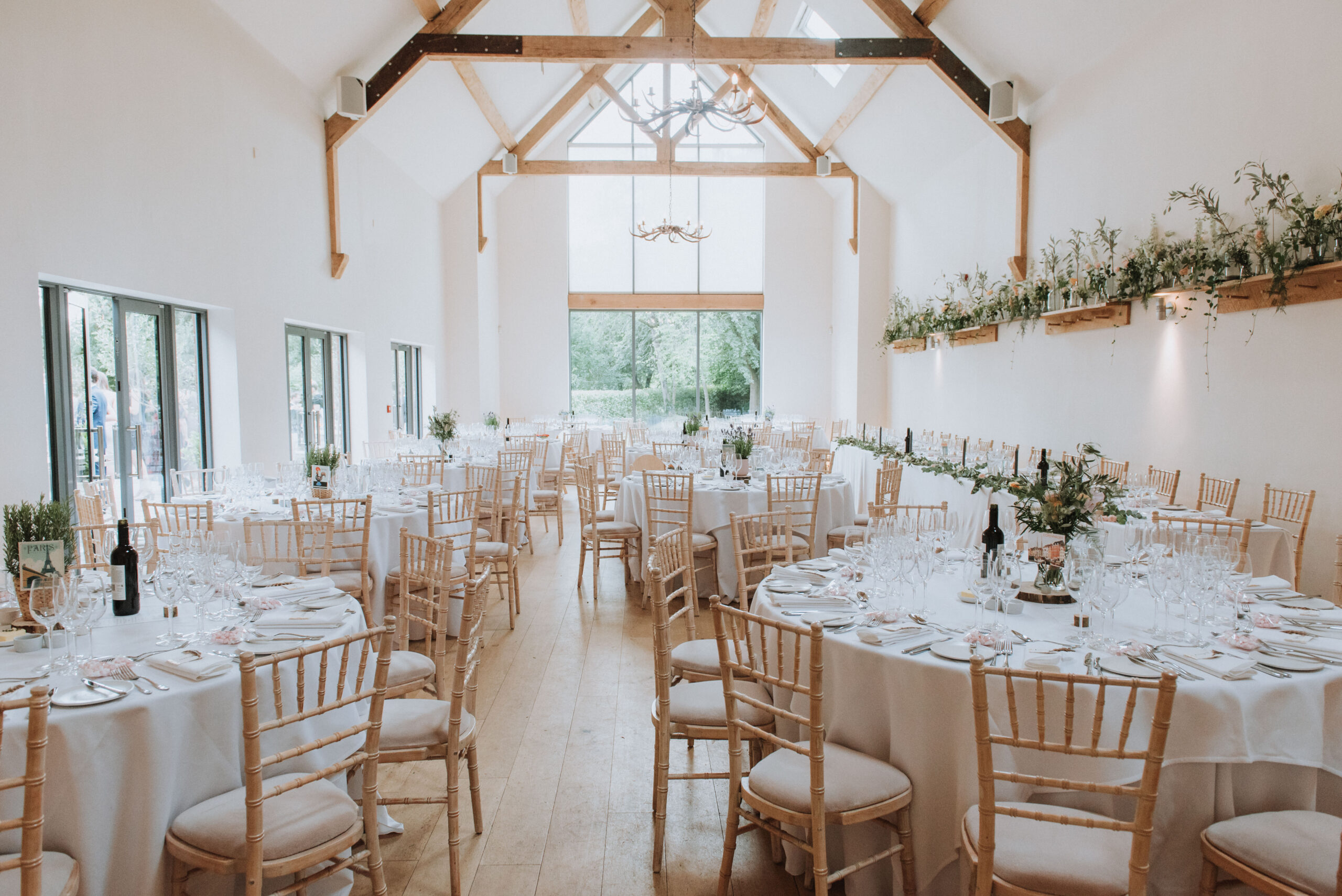 Clockwise- Hannah McClune Photography, Hannah Berry Flowers, Bubblegum Balloons; Kit Myers Photography, Hannah Berry Flowers, Academy Furniture Hire; Kit Myers Photography, Lavender Hill Flowers; Abi Riley Photography, Francesca Sharp Flowers
News : 27 / 02 / 18
Romantic Summer Wedding Day #marriedatmillbridge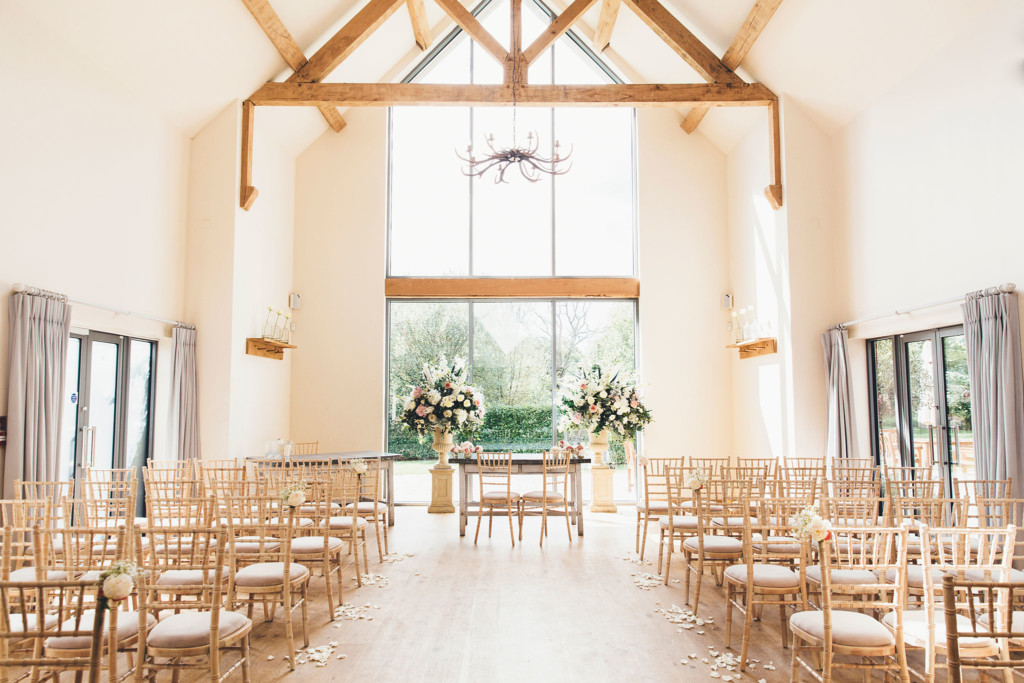 In August of last year, we hosted the utterly stunning Wedding Day of Mr & Mrs Levey & we're very excited to be sharing a selection of images from E+L's special day below.
The vision that they had for their Wedding Day was so romantic; a vision that was optimised in their Ceremony flowers which were created by Seventh Heaven Events. Two beautiful floral urn arrangements, abundant with blowsy white, peach & blush flowers framed the Ceremony Barn, they also had delicate floral pew ends & rose petals lining the aisle for E's entrance. The sensational arrangements didn't end there, as Seventh Heaven also made abounding centrepieces for each table, the soft colour palette of which went perfectly against the white table linen & metallic vases & candle holders.
The Wedding Cake, which was such a gorgeous focal point in the Dining Barn, was created by Rachelles Cakes. A three tiered, marble effect cake with gold leaf & stunning handmade flowers. Such a delicate, show-stopping design & oh so elegant.
The Bride & Groom thought of every little detail when planning their day & their stationery really took centre stage. Particularly the incredible acrylic engraved 'Welcome to our Beginning' sign hung by our bi-fold doors, which was later replaced with their exquisite seating plan, all created by the talented duo that are Two Little Birds.
In charge of capturing all of the beautiful details & the love & emotion of the day was Leanne Jade, who did so perfectly from those special getting ready moments, all the way through until the the first dance. Thank you to Leanne for allowing us to share Mr & Mrs Levey's day & the biggest thank you of all goes to E+L for allowing us to be a part of what was such a special day. Wishing you so much happiness in your married lives together!
Xx
** Love the look of an August Wedding Day at Millbridge Court? Well we have a newly available August Wedding date here at Millbridge Court this Summer, Friday 10th August 2018, so if you're yet to find your dream Venue & would like to find out more information, please do get in touch with us on team@millbridgecourt.co.uk. **
Suppliers:
Two Little Birds (Stationery): Website coming soon. Can be found on Instagram under @2littlebirds_
Berkshire Events (Light Up Letters)