Tag:
barn wedding frensham
News : 19 / 01 / 23
Getting to Know – Catherine Carter Weddings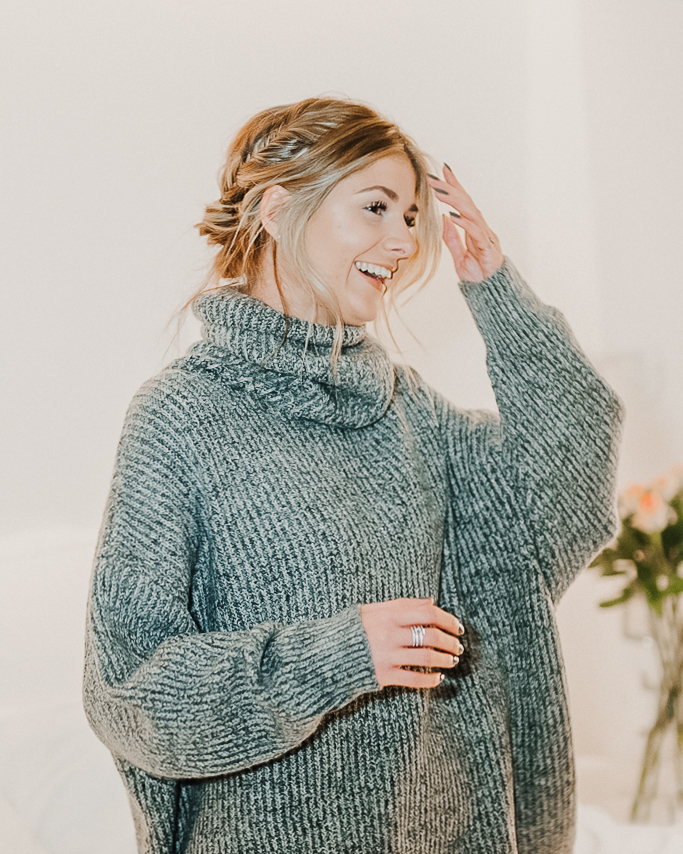 Catherine Carter Weddings recently became a Millbridge Court Partner!  We loved working with her throughout the 2022 season and we have since caught up to give you a little glimpse into the world of a wedding photographer.
How would you describe your style of photography? 
Capturing both composed moments and raw emotion in elegant timeless frames.  I use a layered strategy, merging documentary, fine art style and a hint of editorial.
What first made you fall in love with photography?
I have always been an artist from a young age and loved exploring different mediums, painting, drawing and photography.  Photography won my heart, I love being able to create beautiful images from raw organic moments.
What made you decide to work in the wedding industry?
I am a true romantic and I love working with honest true moments.  I love each and every wedding I go to.  Seeing the individuality of each day from the dresses and suits to the flowers and the stationary.  There are so many layers to a wedding and to be asked to be a part of someone's day.  Being trusted with those very important memories is a real honour.  Weddings are so much fun and it is such an exciting industry to work in!
Can you explain a little about what couples can expect when they book with you? 
My approach for each wedding is to put you at ease and get to know you well and find out what is important so I can capture your beautiful unique wedding story in a way that is right for you.  Whilst creating stunning photographs is my priority, I also wish to make the experience as stress free as possible for you and your family and friends.  You may see me popping my camera down for a minute and helping carry a dress, put a buttonhole on, straighten a chair or help a guest.  To me, this is all part of the wedding photography package and the top priority for myself and all of your suppliers is to make sure you have the perfect wedding you have dreamed of.
What is your favourite part or parts of a wedding day? 
I love the morning of a wedding, it is such a special part of the day for you to really soak in that the wedding is here and for me to witness all the excitement and happiness is so special. I also love the time for the couple photos, again it is such a special time where I urge you to take a step back and let the day sink in and have some time as a couple on your own. This is where the magic happens, emotions are high and by embracing that time together I step back and capture beautiful moments between the two of you.
What top tips and advice do you give to couples ahead of their wedding day? 
Embrace every moment and emotion! You have planned this day for many months and you have to let go of the day and enjoy each part, if anything goes slightly wrong it doesn't matter, as long as the two of you get married everything else falls into place. Take that time to step back and let it all soak in.
What do you love most about Millbridge Court? 
I love the intimacy of Millbridge Court, it is such a stunning venue that keeps all of your friends and family close together. I also love the people that work there and the other suppliers that I often work with there too. Everyone always pulls together as a team and we all want the same – to create a beautiful day for you.
What photography trends are you seeing for 2023?
Blur-motion photography, which captures movement – these images especially in black and white can look amazing!
Veil shots have been very popular this year but I think it will carry on into 2023 especially those beautiful bridal portraits in the morning using the veil and creating those elegant artistic photographs.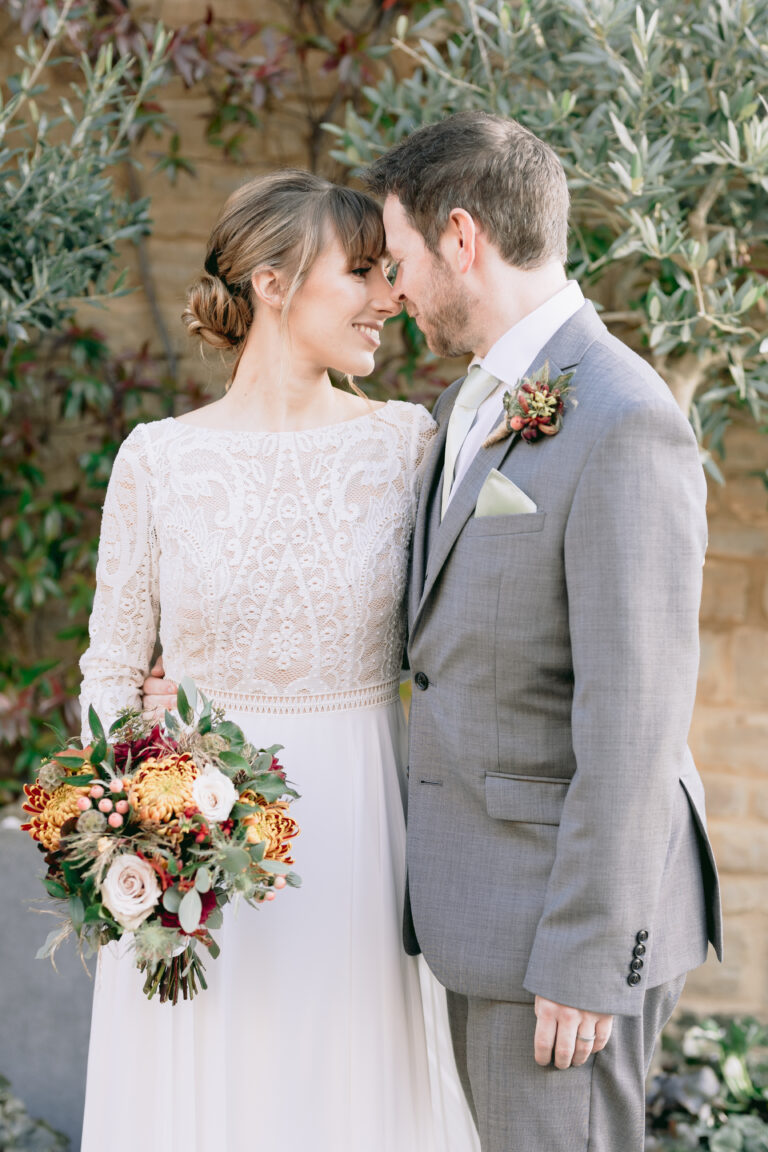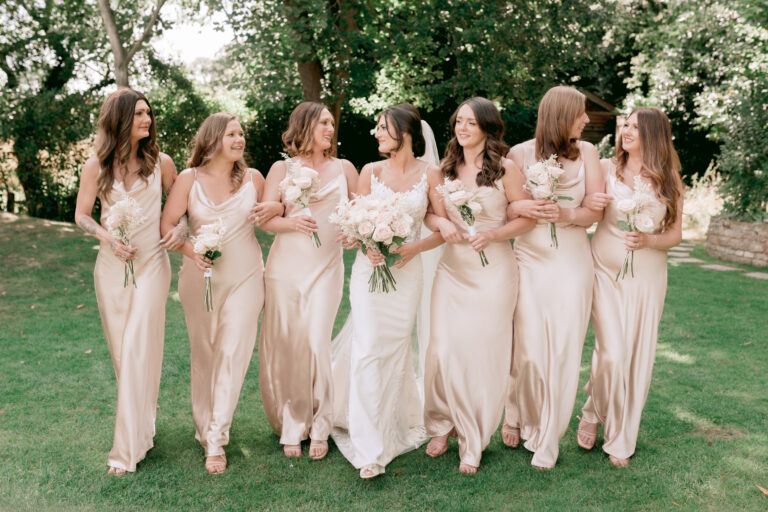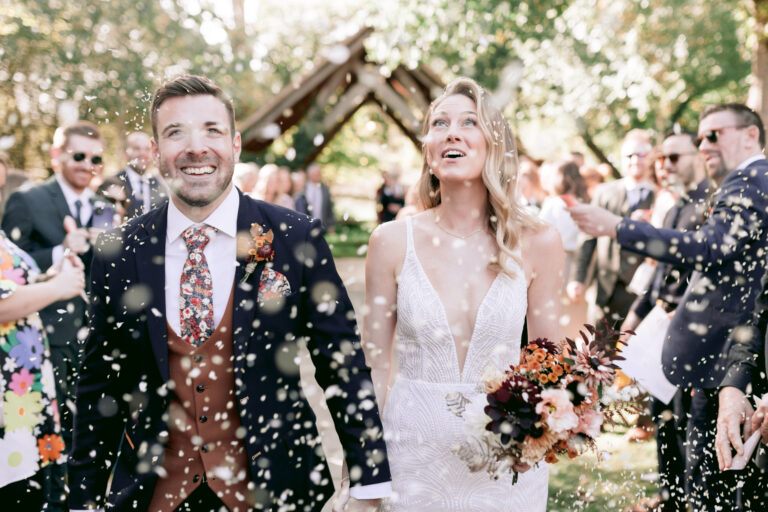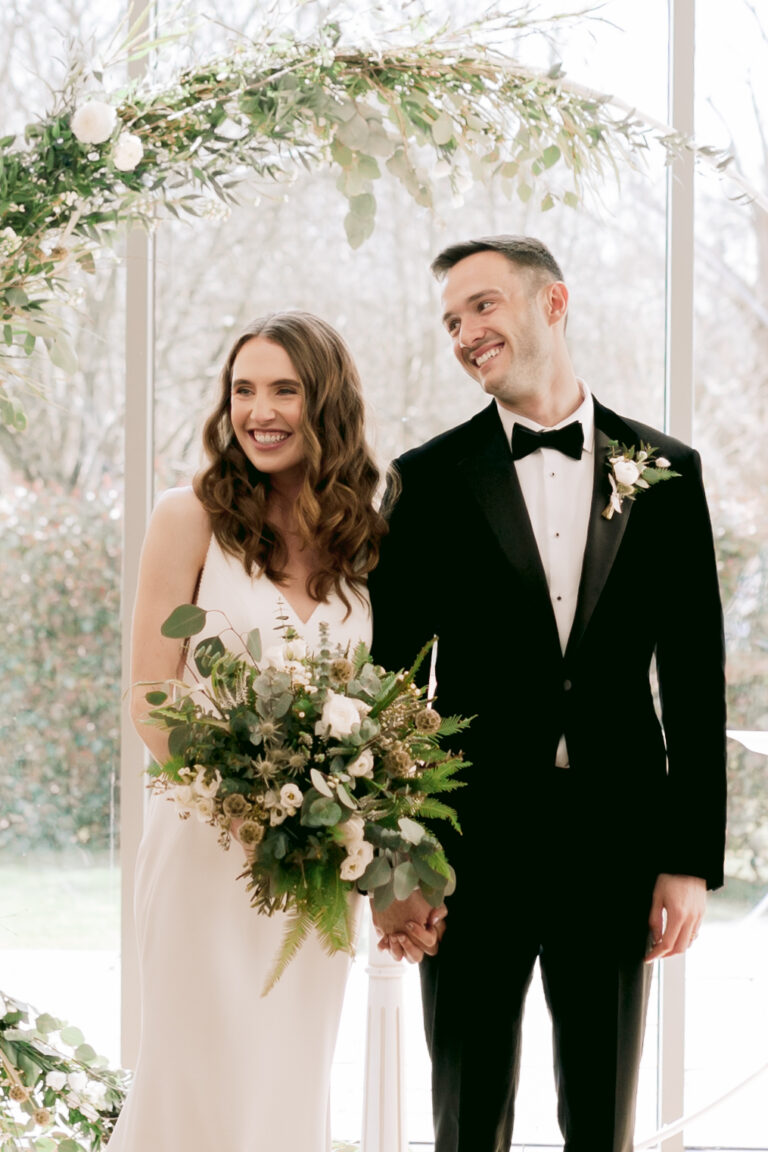 Top L: Florist – Buds Floristry Bridal Attire – Flora Bridal – Bridal Indulgence MUA – Sophie Mills Bridal
Top R: Florist – Designed by Carley Bridal Attire – Enzoani Bridal Hair – Rebecca Elgar
Bottom L: Florist – Made with Grace MUA – Olivia Mills
Bottom R: Florist – Flower Pocket Bridal Attire – Enzoani from Surrey Brides MUA – Olivia Mills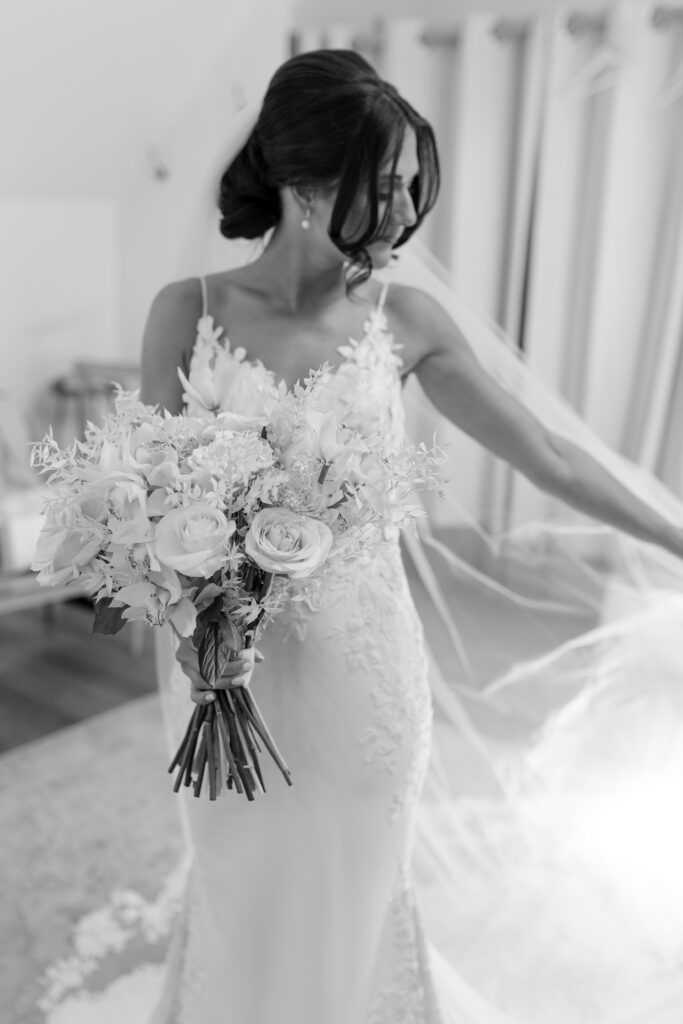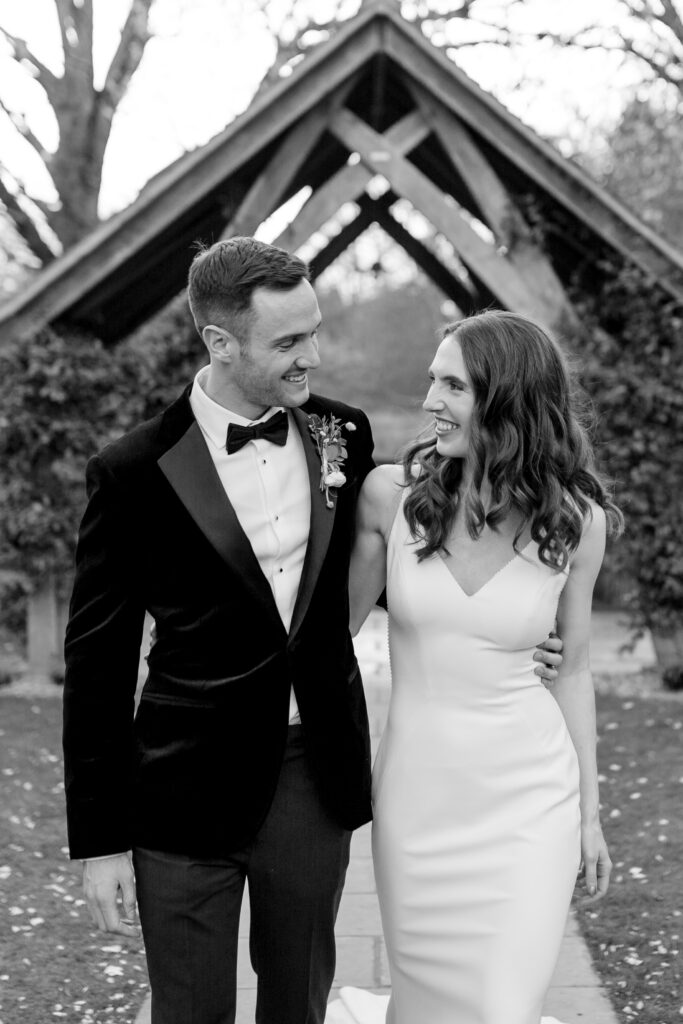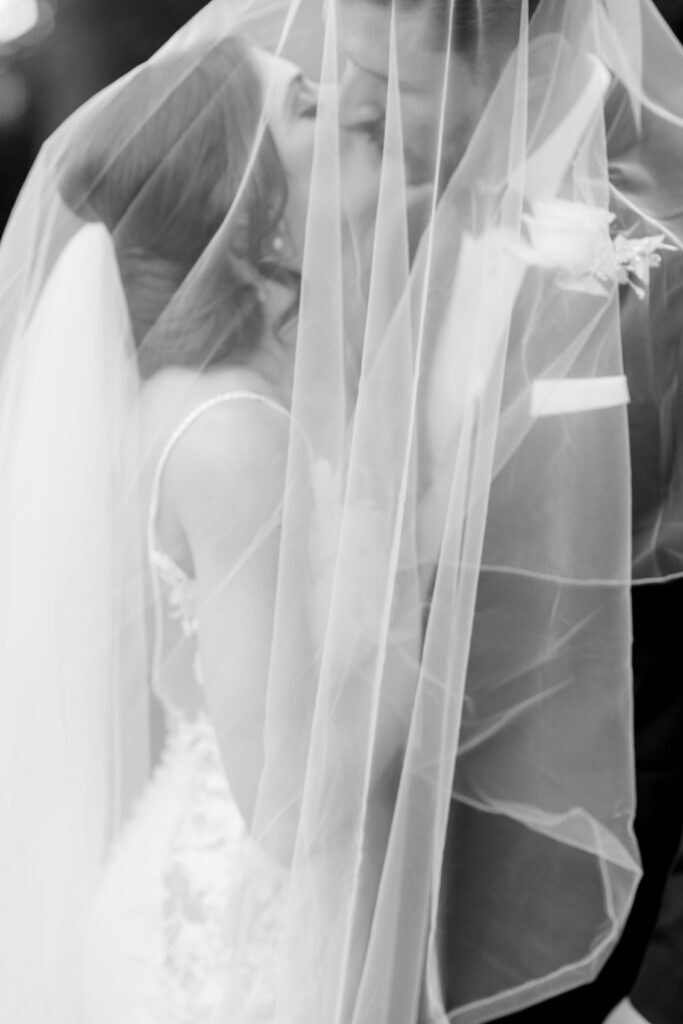 L&R: Florist – Designed by Carley Bridal Attire – Enzoani Bridal Hair – Rebecca Elgar
Middle: Florist – Flower Pocket Bridal Attire – Enzoani from Surrey Brides MUA – Olivia Mills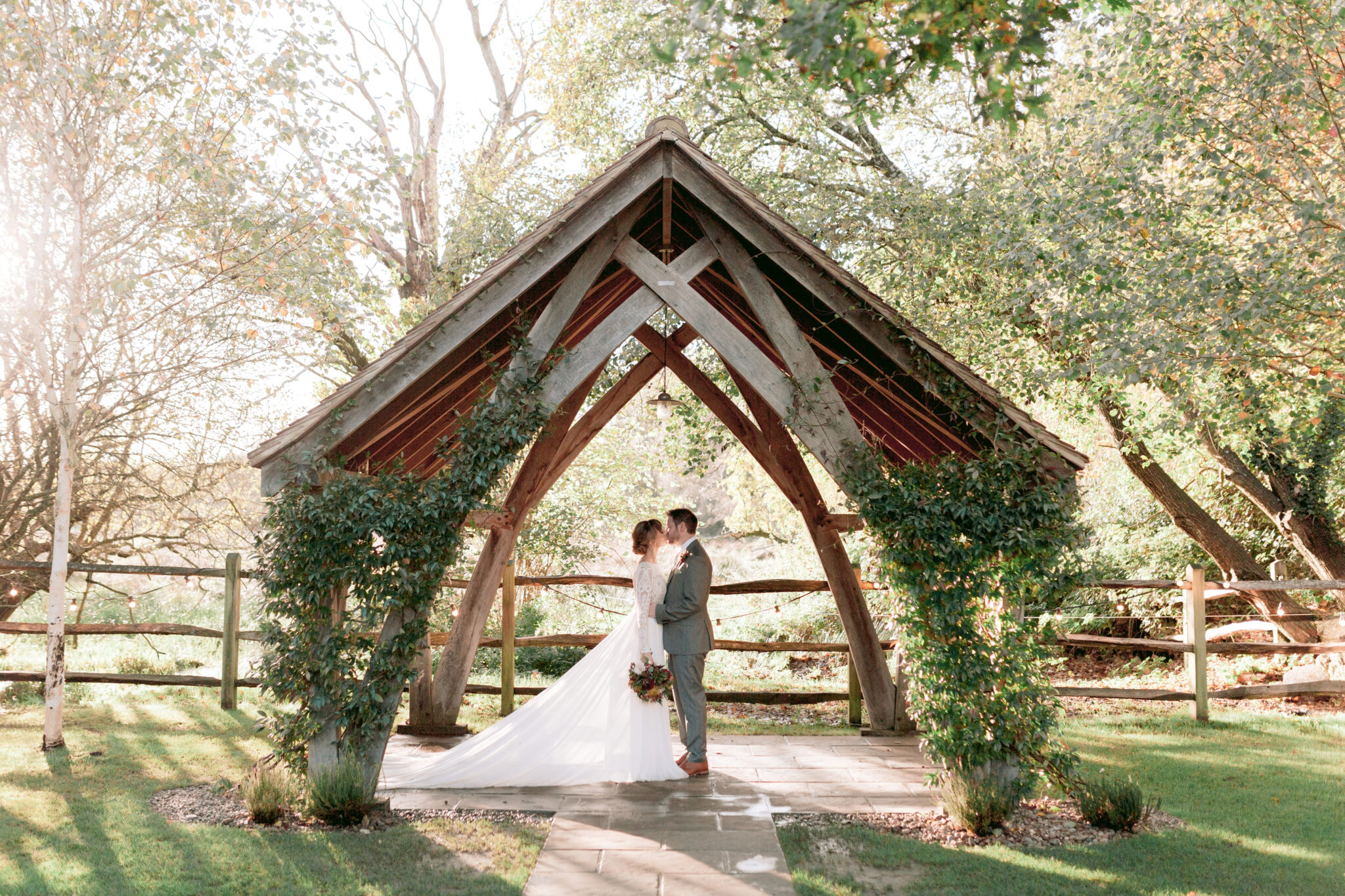 Florist – Buds Floristry Bridal Attire – Flora Bridal – Bridal Indulgence MUA – Sophie Mills Bridal
News : 01 / 03 / 20
10 Questions with… Hair and Makeup Artist, Carolanne Armstrong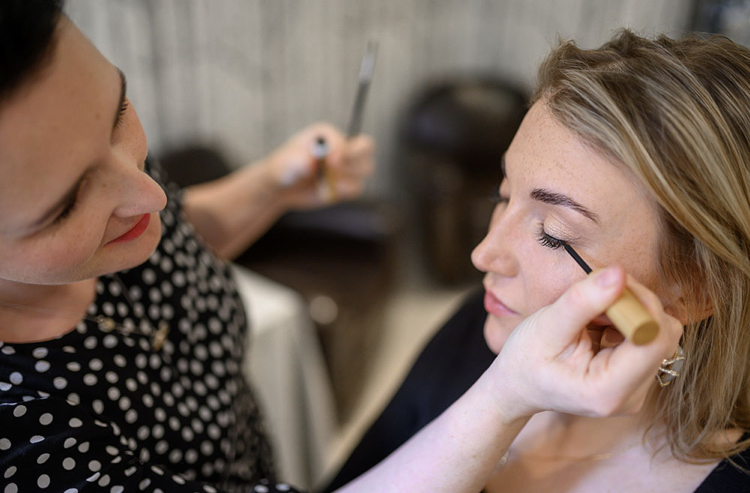 1. How did your passion for Makeup and Hair styling come about? 
I always just really enjoyed the process of starting with a blank canvas and painting creating a beautiful finish. I used to be able to do my own liquid liner in the dark because I knew the curve of my own eyes so well…. It turns out working on my own face and hair is not nearly as fun as thousands of other people's hair types and colouring. It's always new and always a joy applying subtle tones and colours to new faces. and I love the blending.
2. When did you setup your Business as a freelance Hair and Makeup Artist and what drew you to Bridal Hair and Makeup?
I started working in hair and makeup nearly 15 years ago. The majority of my work has always been bridal because I enjoy the environment of working with real people on a really important occasion. I kind of love the pressure for everything to be perfect. People often have preconceptions and stereotypes of what a makeup artist is like or what they do. I like dispelling the myth that it's all borderline drag!
3. How would you describe your style?
Client-focussed. Not about what I want to do, or my new trendy palette. My work leans towards editorial, with invisible skin makeup, seamless blending of tones and textures that flatter both person and the personality. I like it when you don't notice the makeup, but the person just looks really good.
4. What can Brides expect when they choose you to do their Makeup and/or Hair for their Wedding Day? 
Generally someone recommends me, or a client starts following me on social media, then they'll get in touch after seeing what my work looks like. The first stage is to secure the wedding date with a booking fee. The date is exclusively secured and then we can take our time to arrange a mutually convenient trial appointment. I dedicate specific dates through the year just to trials, so people book a time and come along to one of the venues available. At the trial, we talk about the details of the wedding day and then, roughly two weeks before the wedding I'll send over a schedule for the wedding morning. That way everyone knows where they need to be and when, and I have all the time I need to to the best work I can.
5. What do you love most about what you do?
I love the creative element. Doing hair and makeup is my equivalent of a mindful colouring book 🙂
I love making someone feel great in their skin, I love going to new places and meeting hundreds of new faces every year.
6. What top tips do you offer Brides when they're choosing what Hair and Makeup to have for their Big Day?
Communication before styling even starts is the most important thing, to work out what a client really doesn't want! Usually someone's had at least one terrible experience where they weren't listened to and got caked. I advise that they aim to feel amazing but also totally at ease with their reflection.
7. What advice do you give to Brides on the Wedding Day itself? 
By the time the wedding day comes around I feel like I know the client and what they want quite well. I've also delivered my schedule of timings so I'm usually concentrating on the brushwork and hopefully contributing to a calm, chilled out morning. The only advice I would give is to make sure you have your drink within reach while I'm styling 🙂
8. What trends are you seeing for 2020?
I think we're looking at lots of romantic but unfussy styling. Nothing too sleek but certainly more editorial. Simple and elegant, with focus on the accessories or statement necklines or sleeves.
9. What do you love the most about Millbridge Court?
I love watching the bride or groom walk down the aisle through the one-way window. I get the only view of everyone turning to see them walk in.
10. What are your three favourite industry professionals/ brands to follow on Instagram at the moment?
For makeup: @LisaEldridge, @fionastiles and @consciousbeautyunion
For hair: Always @sammcknight1 and @samvillahair
To check out Carolanne's Website, click here!