Tag:
winter wedding venue
News : 03 / 02 / 23
Dinner Date Nights – 2022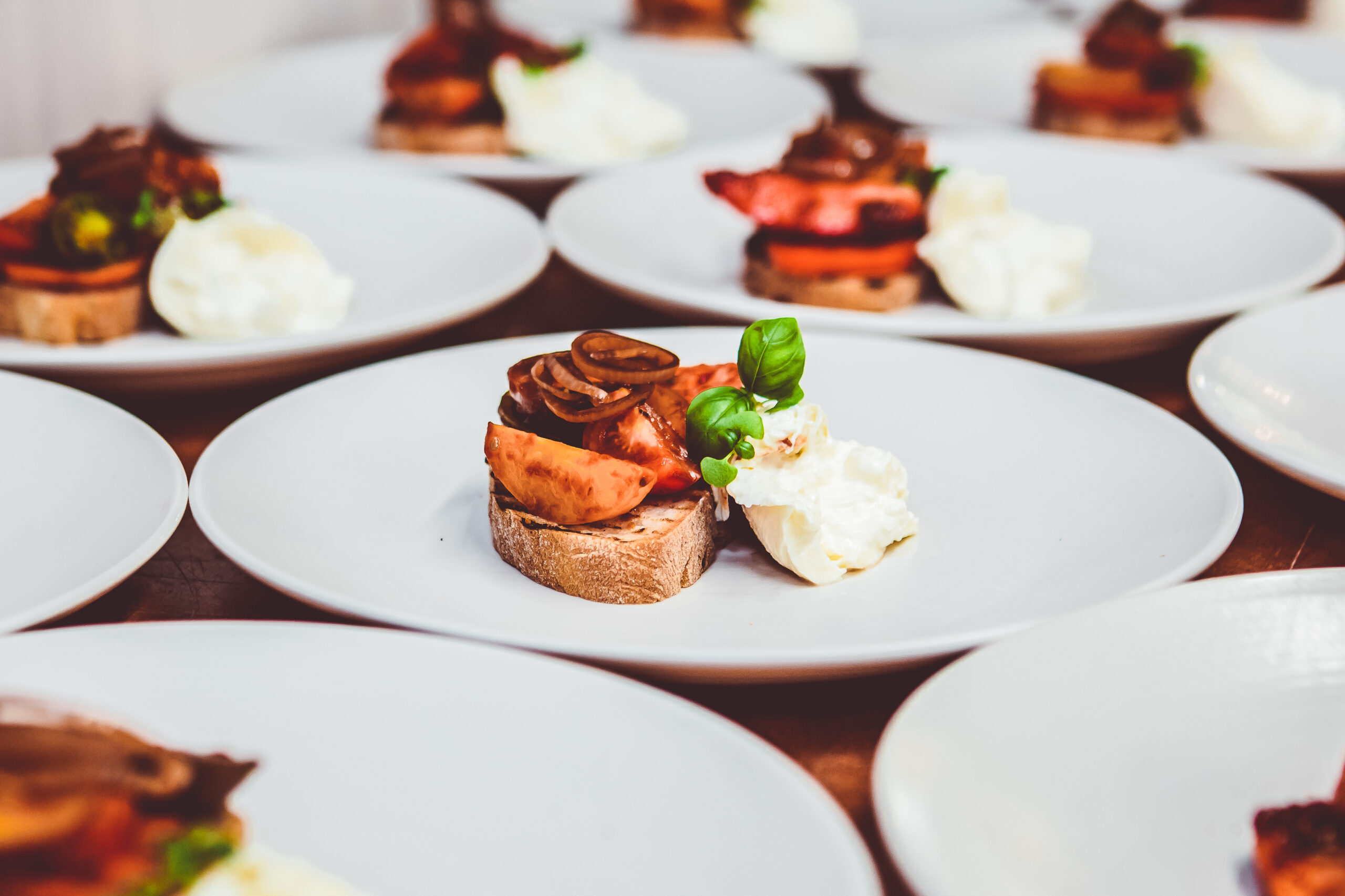 We love nothing more than seeing our home filled with guests and helping our couples plan their special day.  Hosting our Date Nights is another excuse for us to do just that!  On these evenings we collaborate with our handpicked MC partners to create a special experience for each and every couple.  With preparations underway for our next Dinner Date Night, we wanted to whet your appetite with some inspiration from our 2022 tastings.
In March we picked a rustic set up with vintage oak tables, and it was the first time Jonny MP joined us for a Date Night and we were delighted that he dived into the kitchen to capture the team from Kalm Kitchen plating up lots of delicious dishes.  Muted Affair enterainted our guests during the drinks reception and provided ambient music for the meal.  Farnham Sound & Light provide a bit of sparkle with a fairy light wall and the tablescape was finished with beautiful blooms from Gill Pike and delicate stationary from Gable & Grain.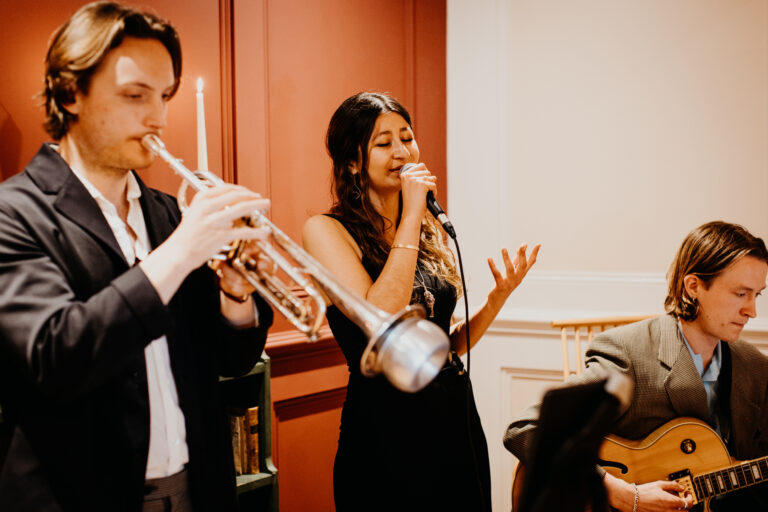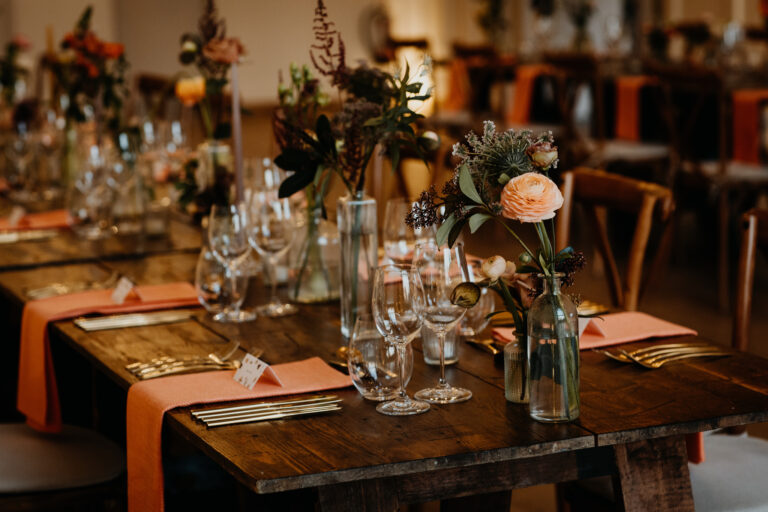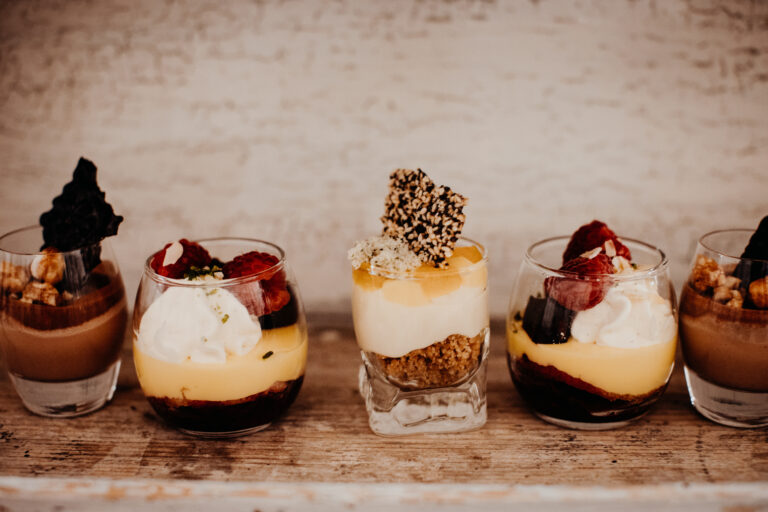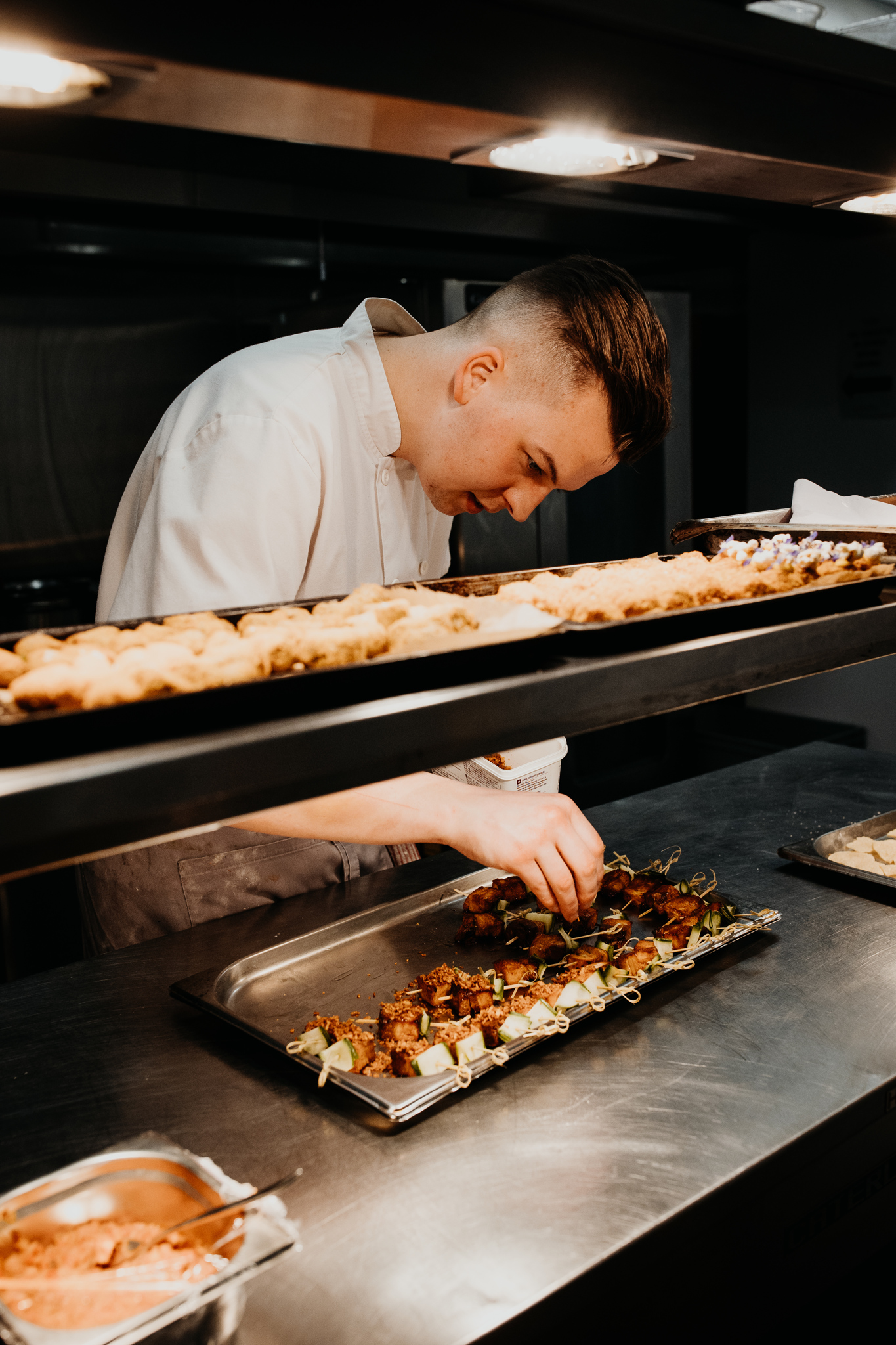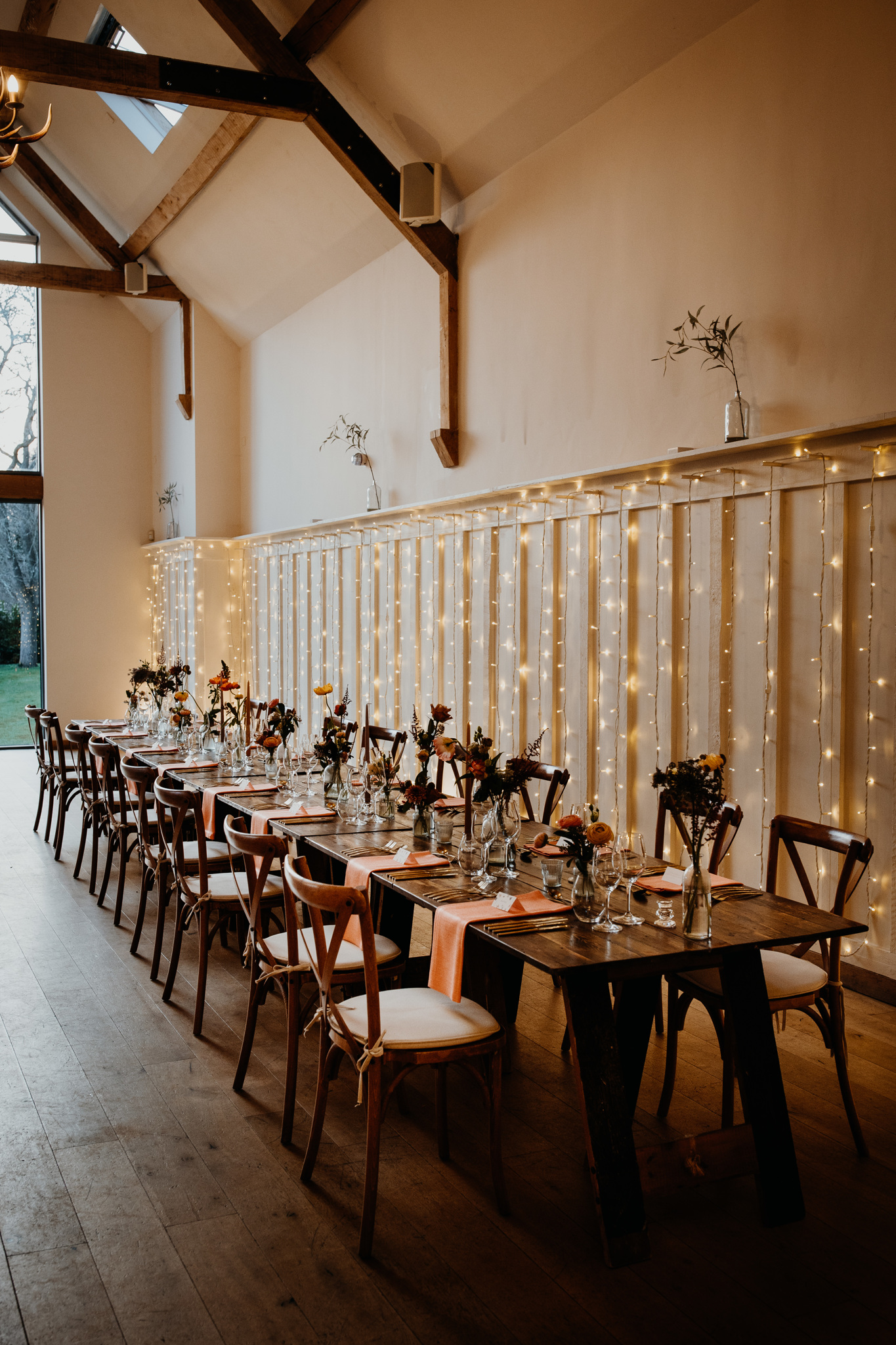 When we reached September the team took inspiration from the autumnal days to come, with an earthy colour palette accented with gold and pink. Lavendar Hill not only adorned the tables and canapé trays but created a hanging installation in the Dining Hall.  For this evening the ethereal vocals of Lauras Paper Heart filled our front lounge for the welcome and continued over dinner.  The charming tassel place cards were provided by LouPaper and the fantastic Farnham Sound & Light were back with the super popular fairy light wall, if you don't have a lighting installation booked for your wedding… what are you waiting for?!  This fantastic evening was captured by the wonderfully talented Matthew Lawrence.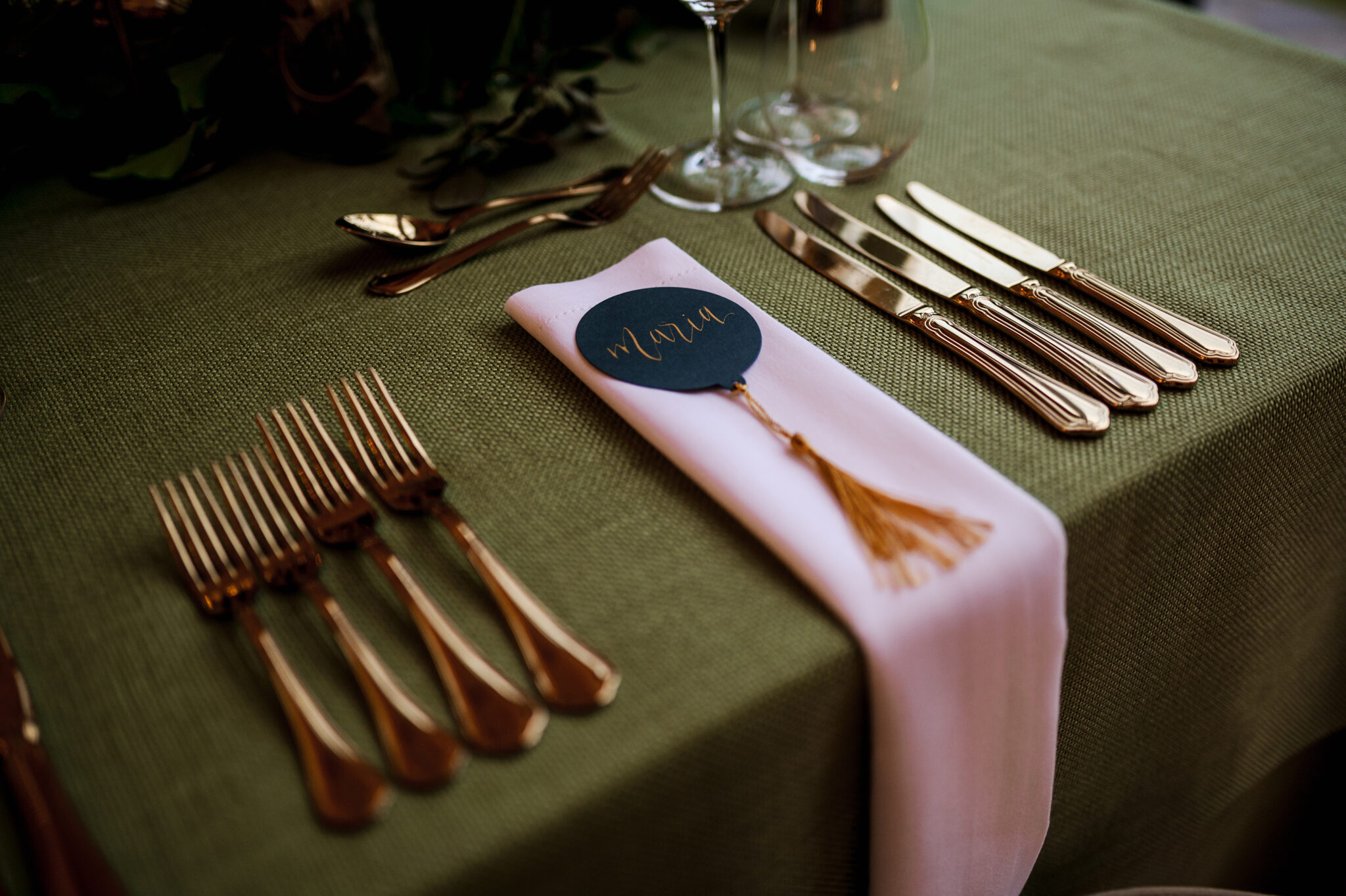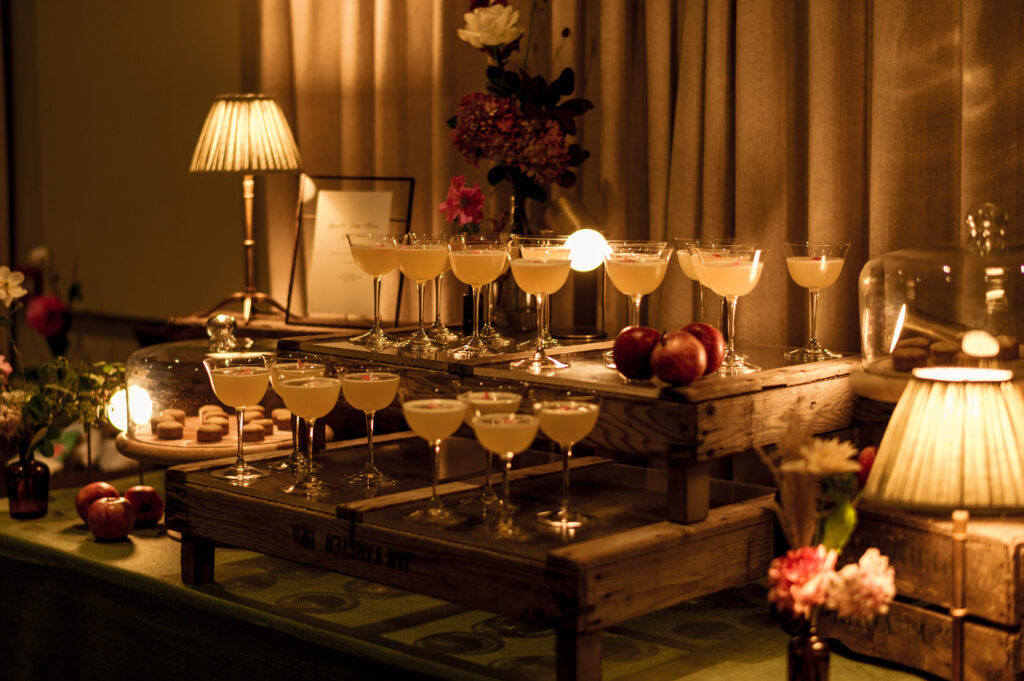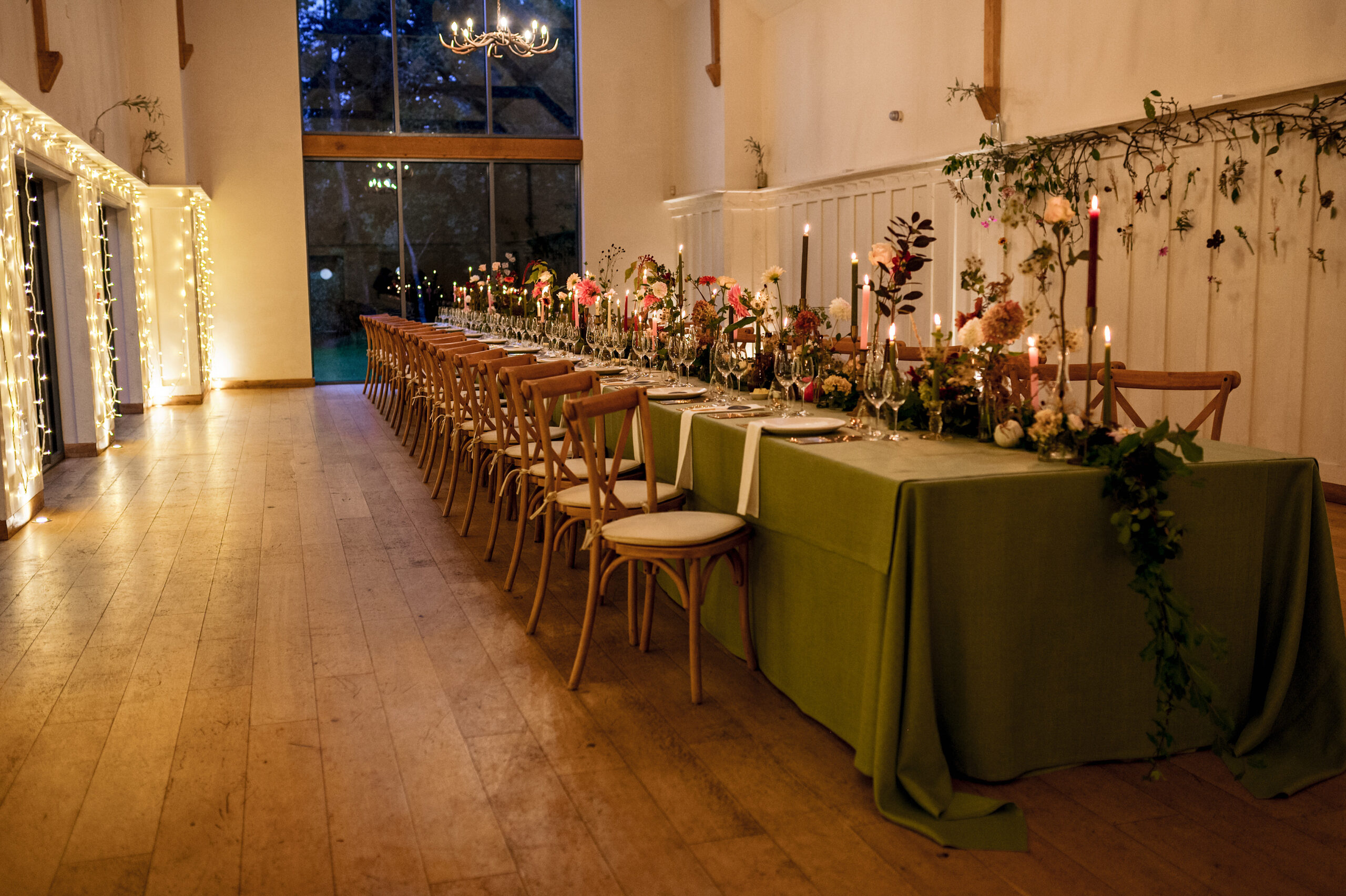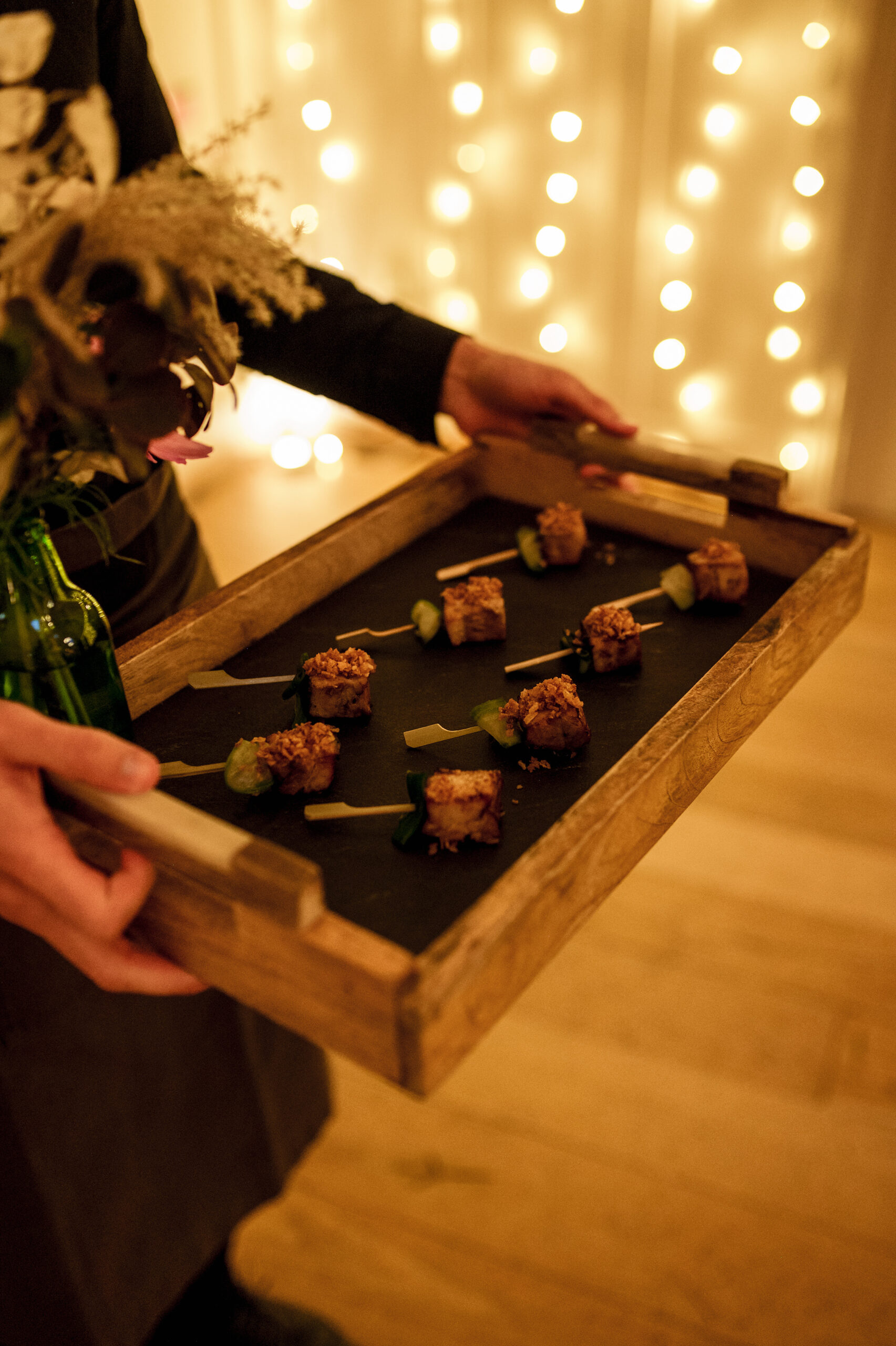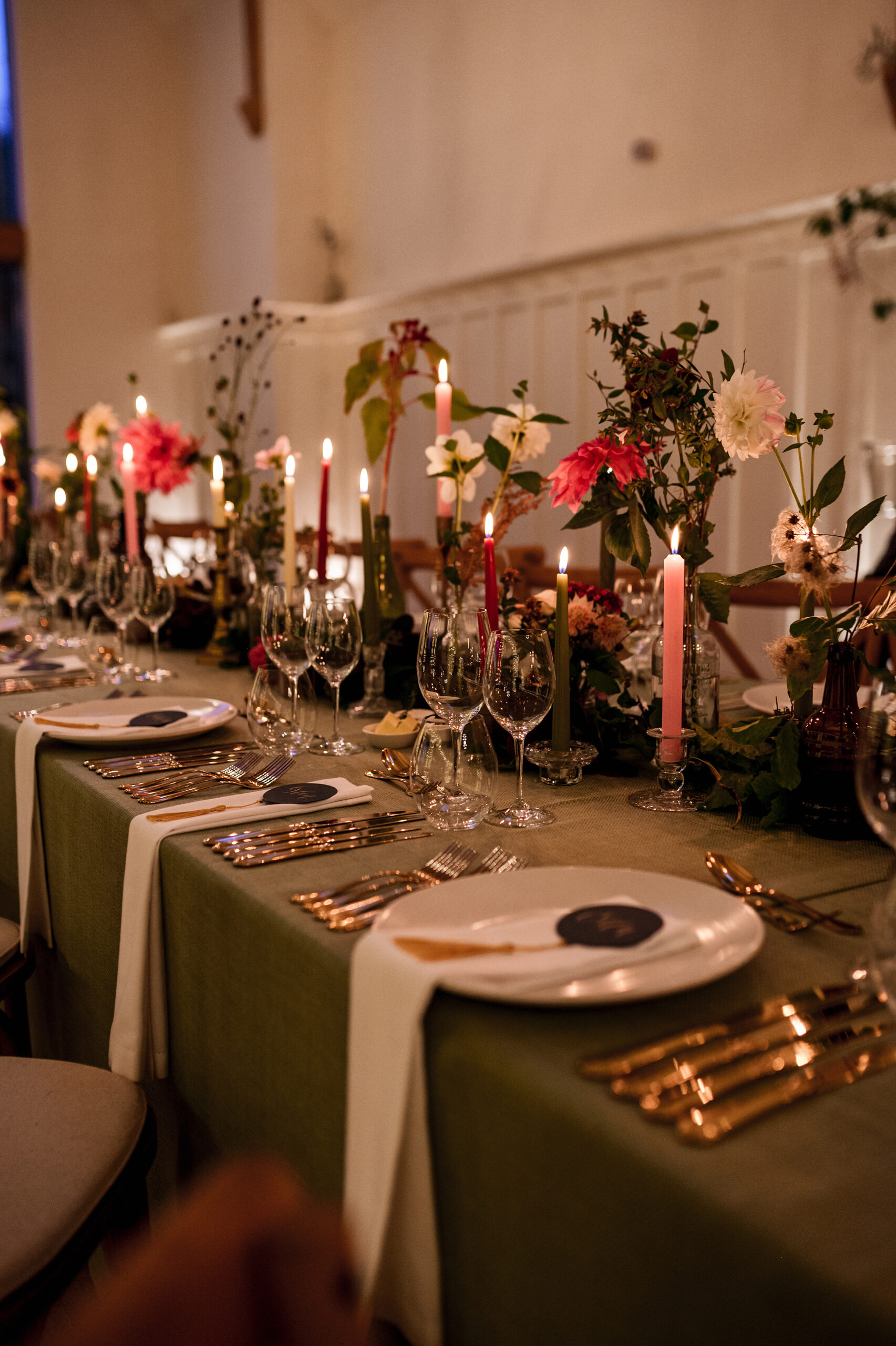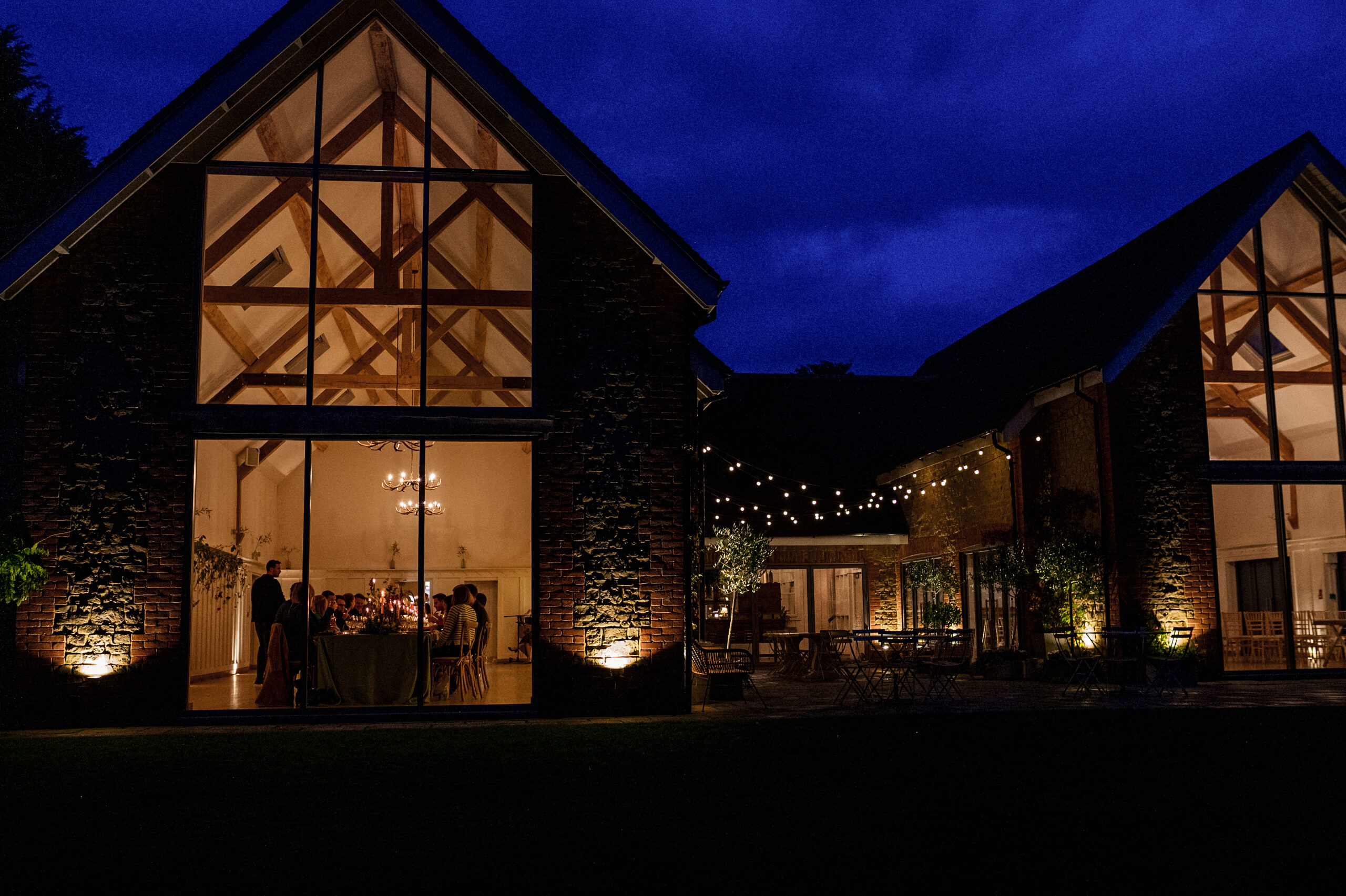 By November we were ready to embrace the icy months so chose a modern winter palette.  The majority of couples attending our last tasting experience are holding their weddings with us in Spring, so we kept a hint of vibrance showcasing our latest cocktail…Pink Paloma, which was quite the hit!  Kalm pulled out yet another amazing dessert station with 'Table of Tarts' which a certain member of the team now has an eye on for their upcoming wedding…
A big thank you goes to LouPaper and Farnham Sound & Light for joining us once again, this time with chic, monochrome stationary and a Dining Hall filled with fairy lights, which added warmth.  The tablescape was even more beautiful than we had imagined on paper, bought to life by the talented Hannah Berry and captured by new MC partner Catherine Carter.  Live music can help a create wonderful atmosphere, so we invited Music by Kate & Dave to join us with their bespoke musical arrangements.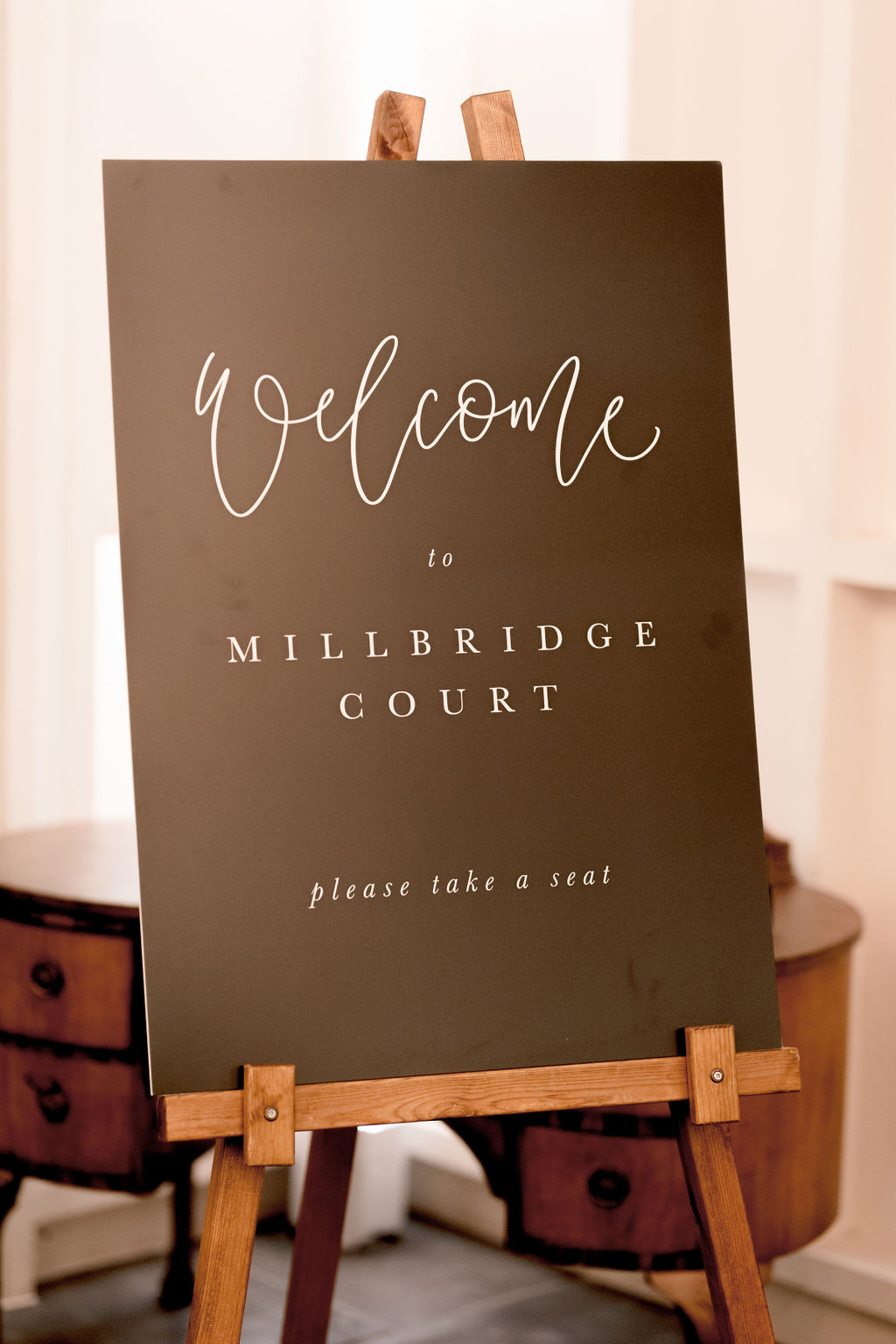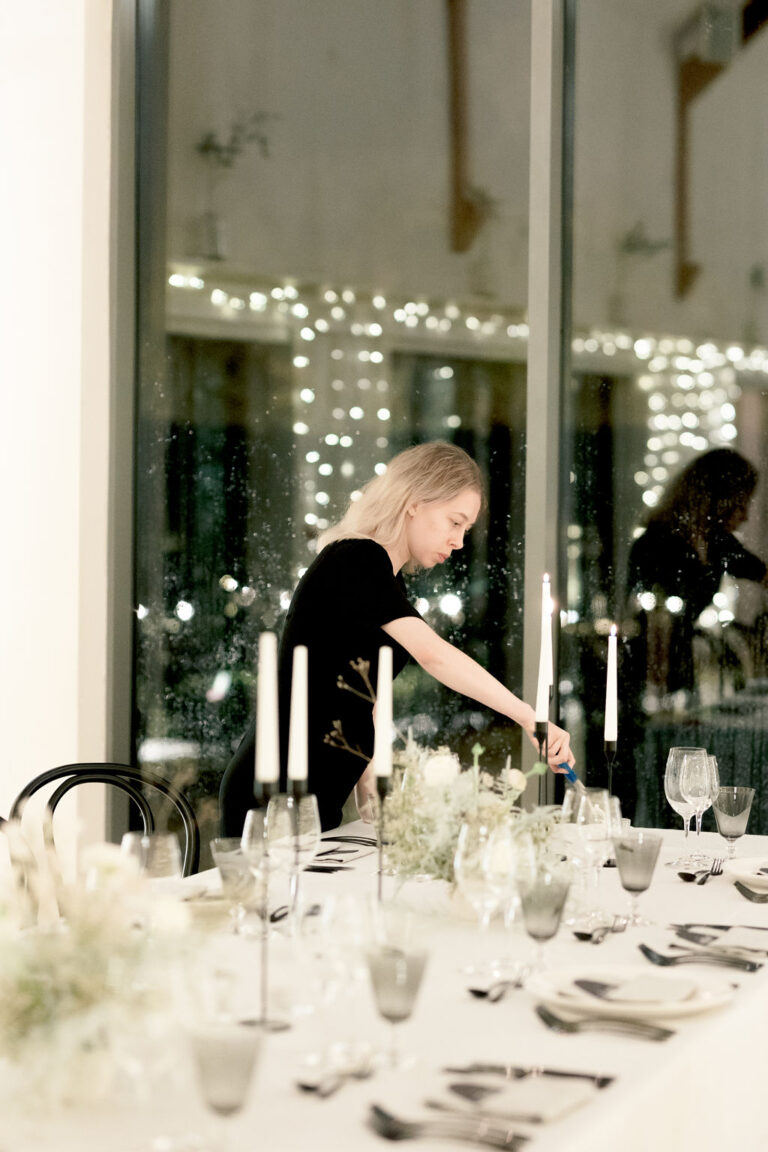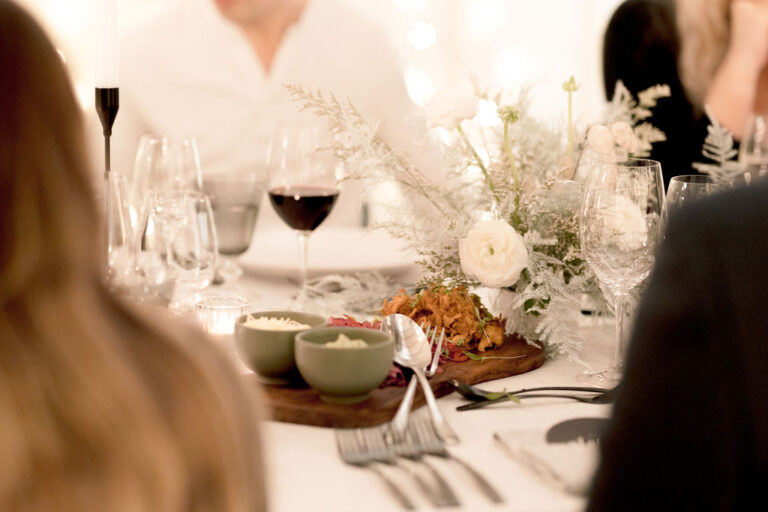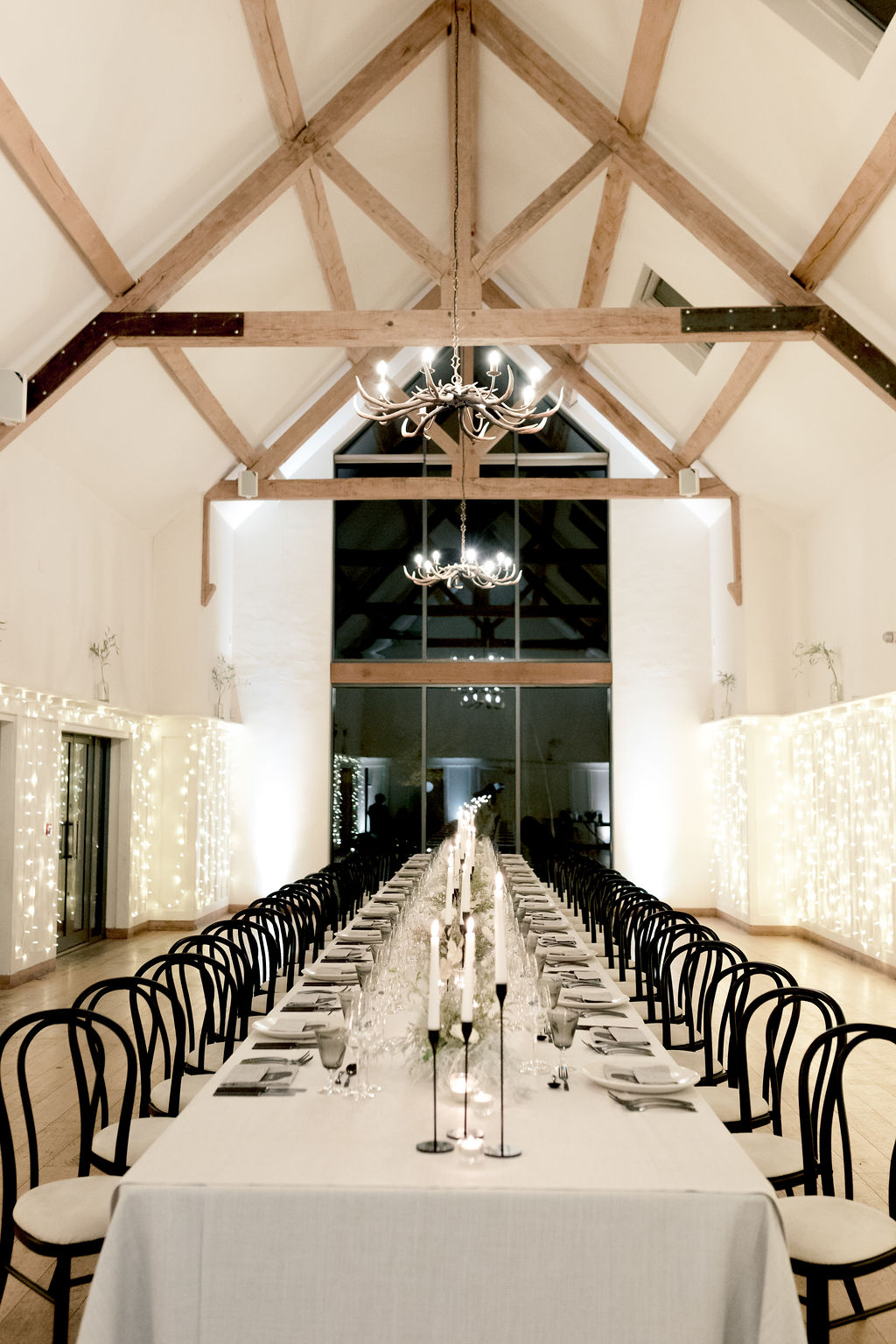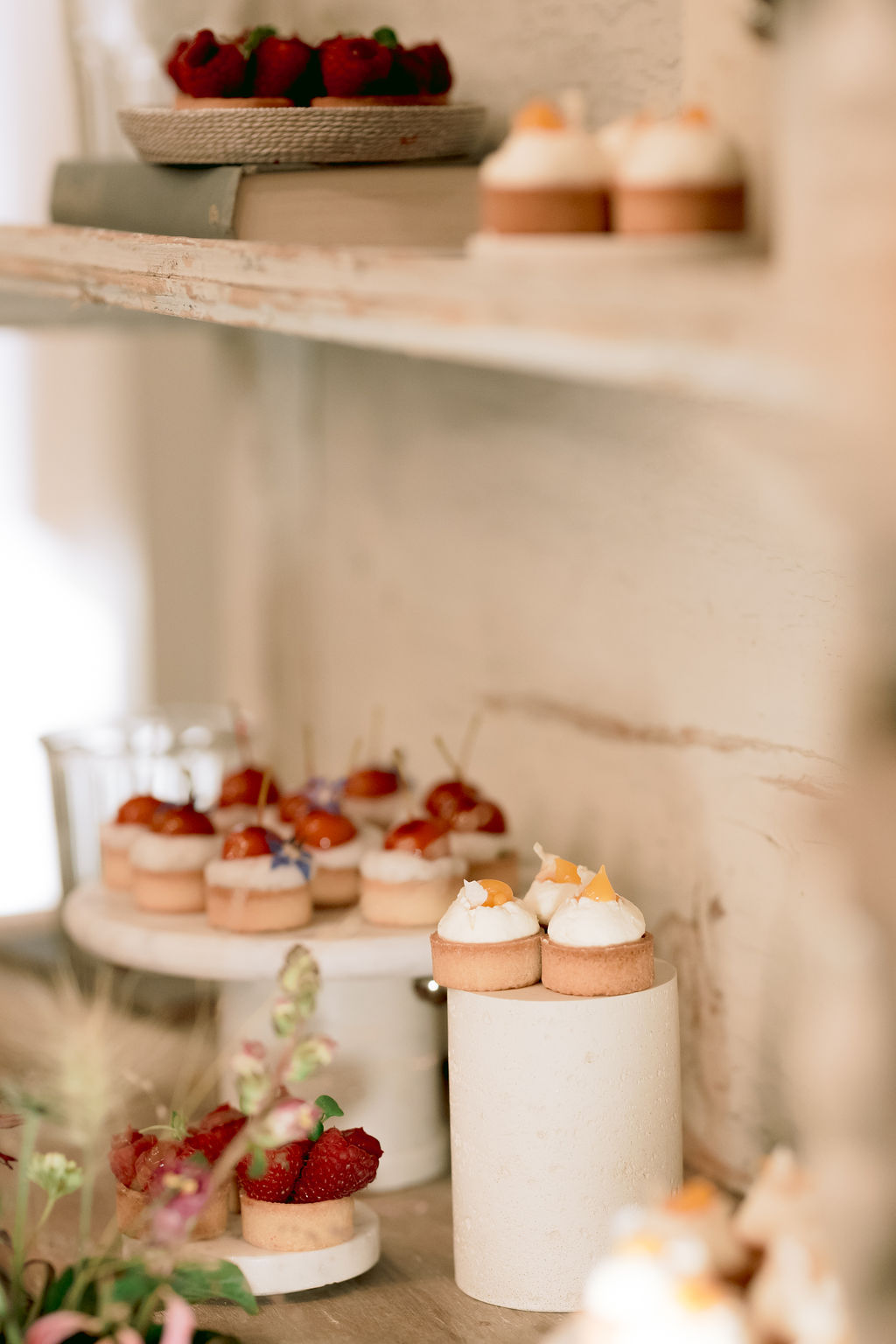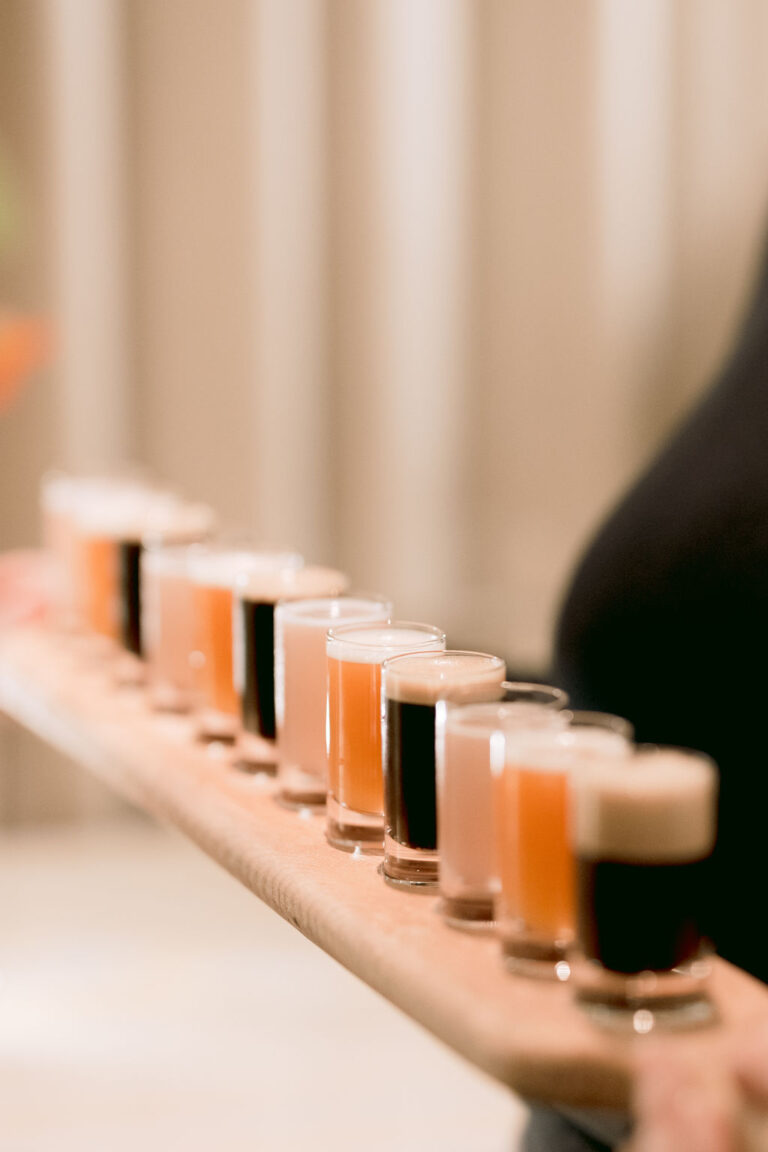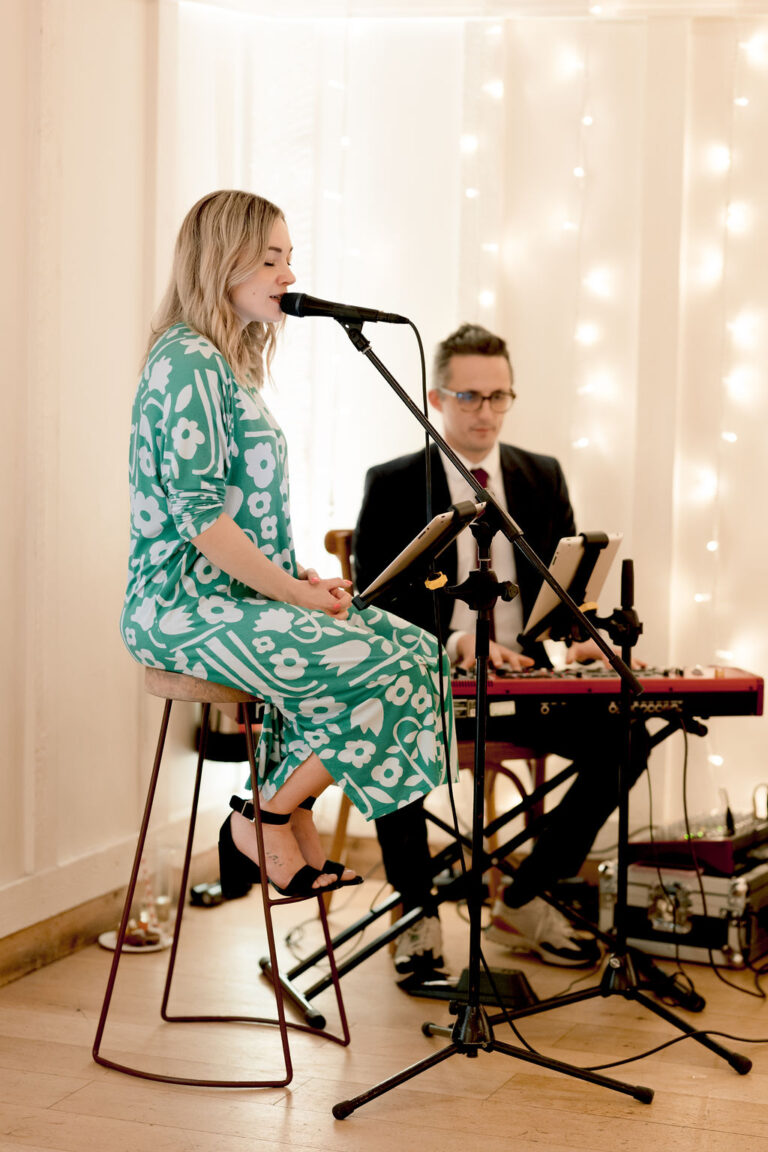 News : 27 / 05 / 21
Dinner Date Night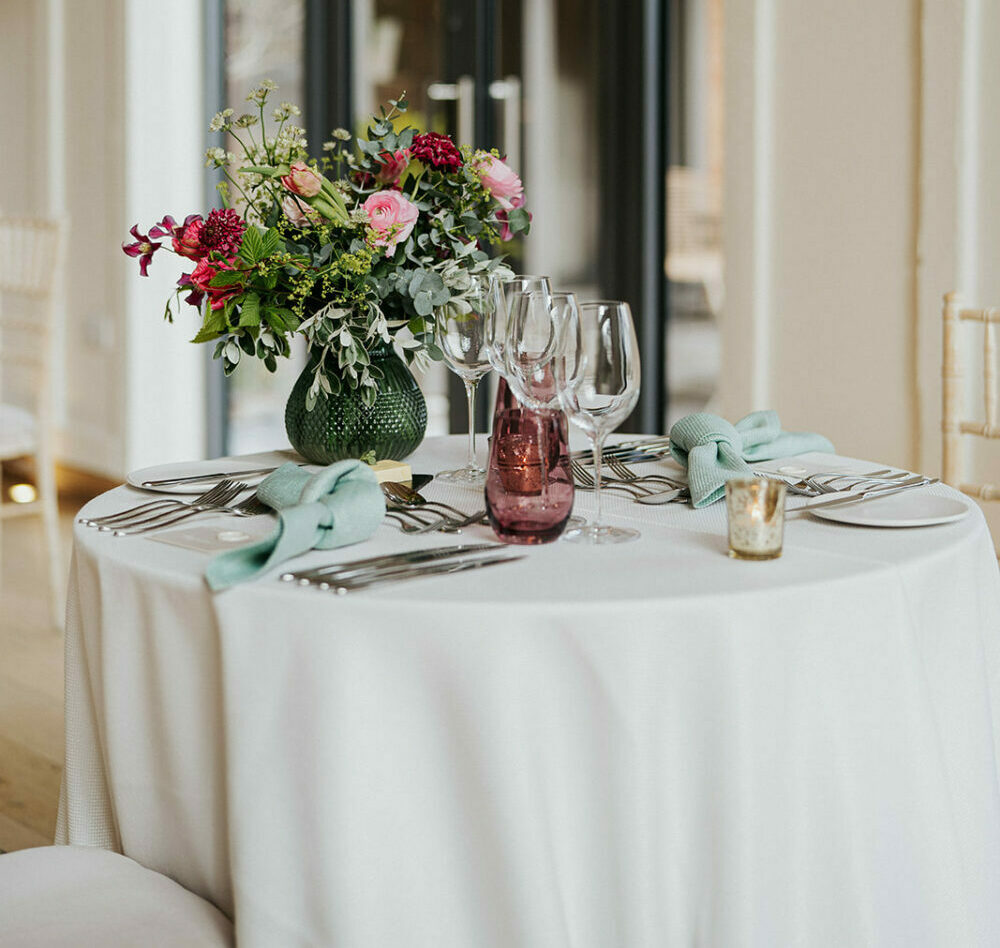 It's difficult to put in to words quite how excited we were to once again be hosting our Dinner Date Night's here at Millbridge Court!
To see the Venue spring to life with a flurry of activity as we prepared to welcome back so many of our Couples over the coming two evenings was so wonderful, and although the setup had to be different in 2021 our individual sweetheart tables made for a very special and intimate Dining experience for everyone that joined us.
As ever, we had a team of incredible MC Partners using their talents to make the evening extra special for our Brides and Grooms. Eden Blooms created stunning florals for each table, Era Calligraphy made exquisite name cards, Creative Spark setup light installations in both the Hall and the Atrium where we showcased our new Pimm's Drinks Station, Stella and Fly Music serenaded everyone so beautifully on both evenings and Kalm Kitchen brought together the entire vision on top of serving utterly delicious dishes from start to finish. Thank you also to the wonderful Kit Myers for capturing everything so perfectly!
We are already so excited for our upcoming Dinner Date Night's and can't wait to see more of you back at Millbridge Court but for now, here is a glimpse at last weeks gorgeous setup! Xx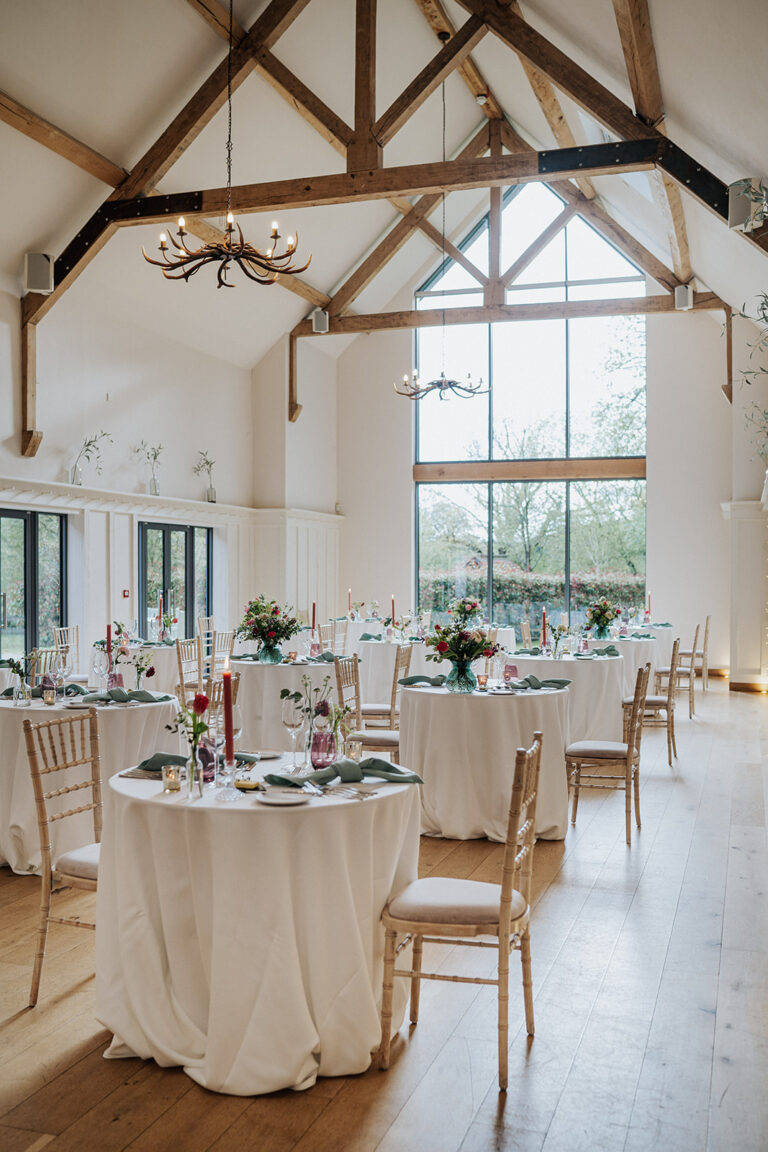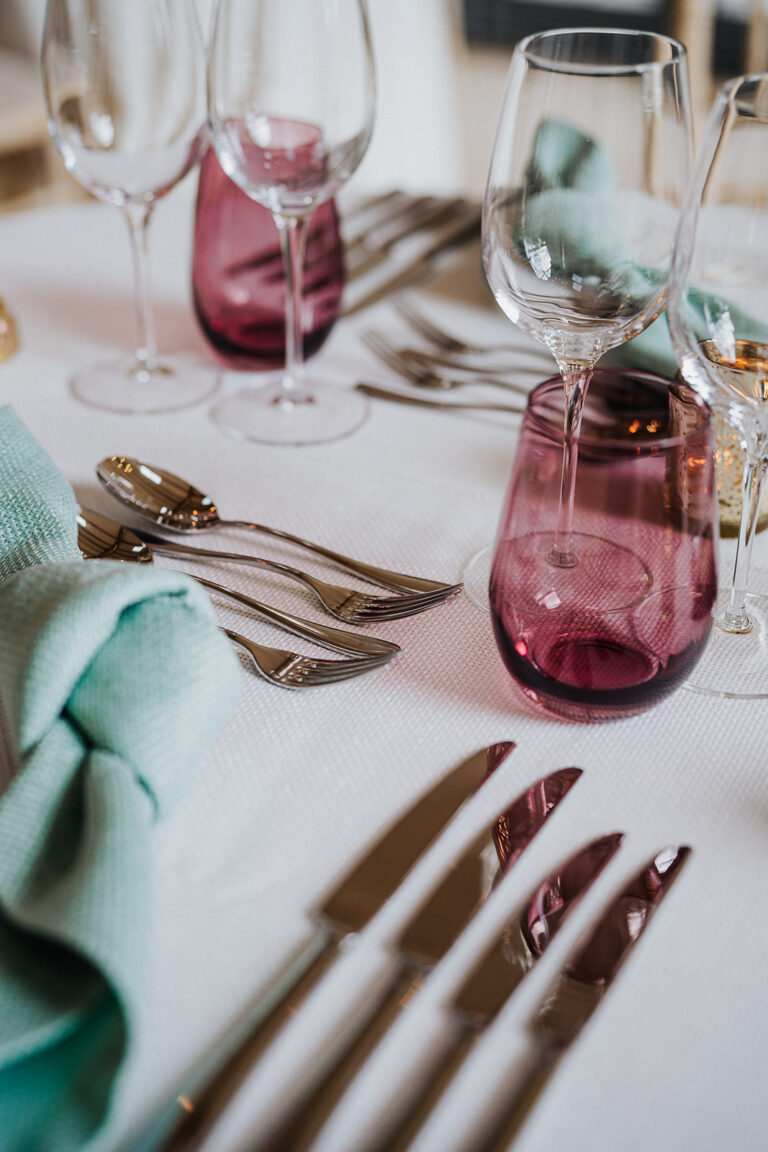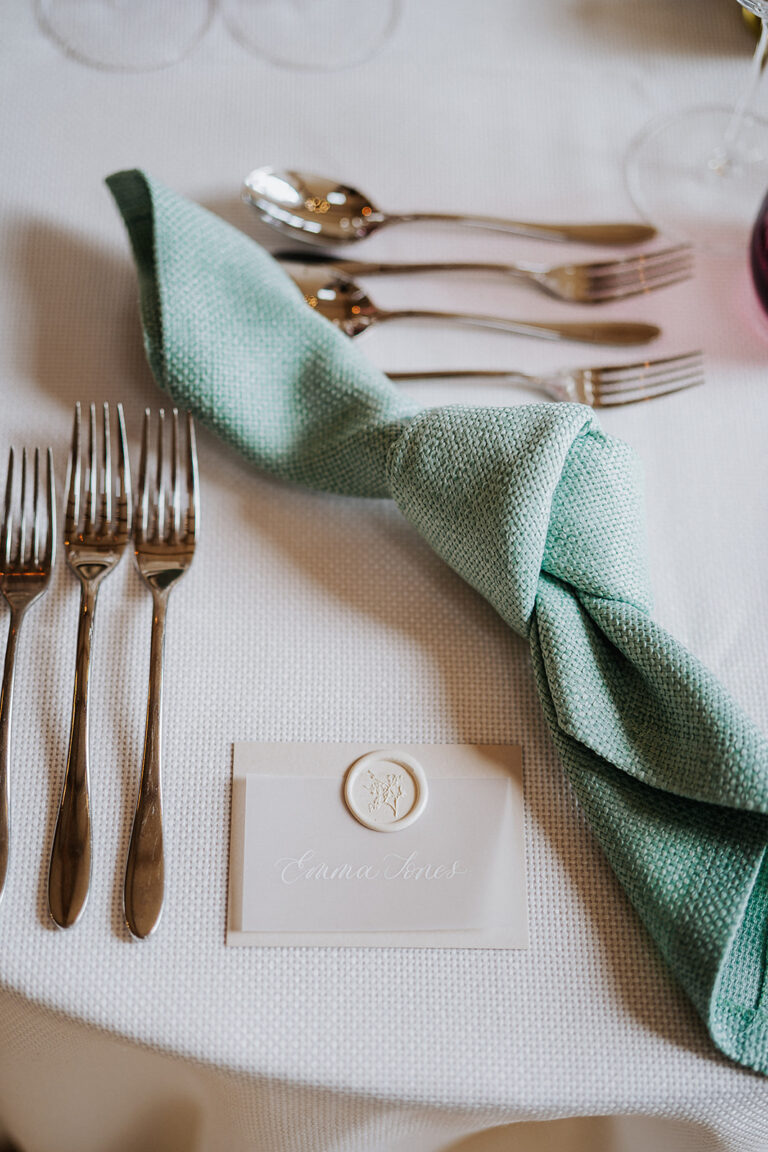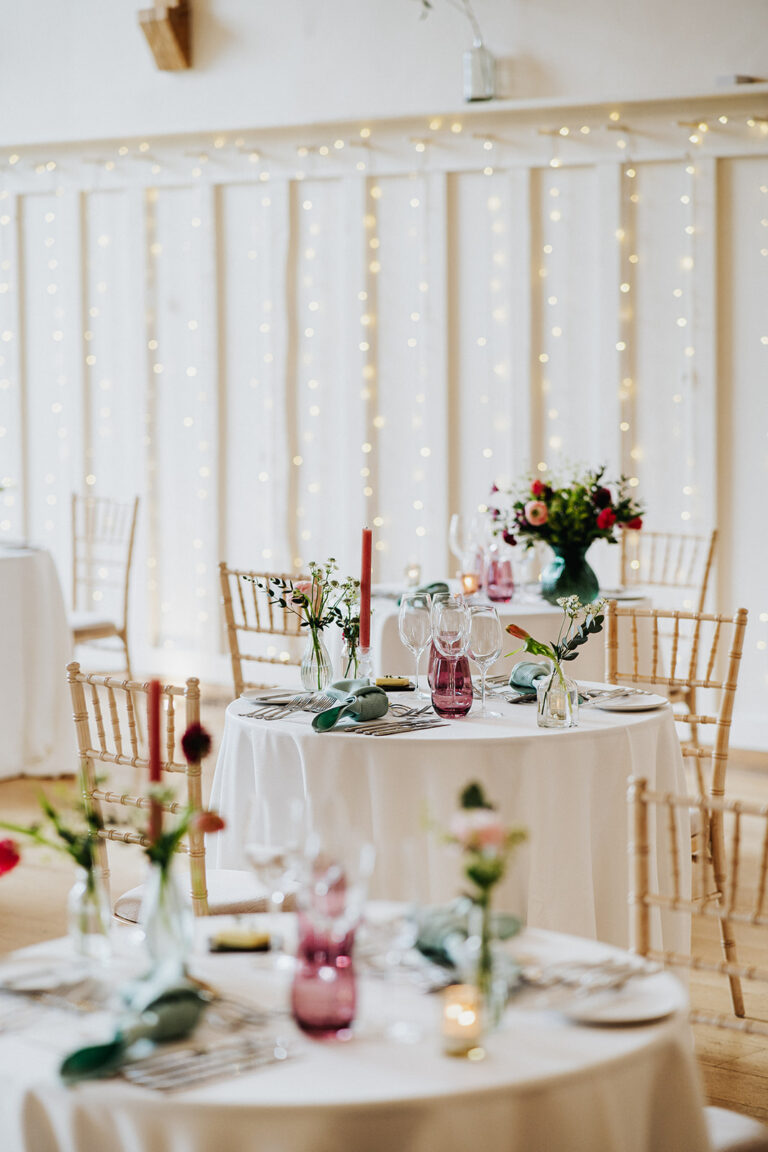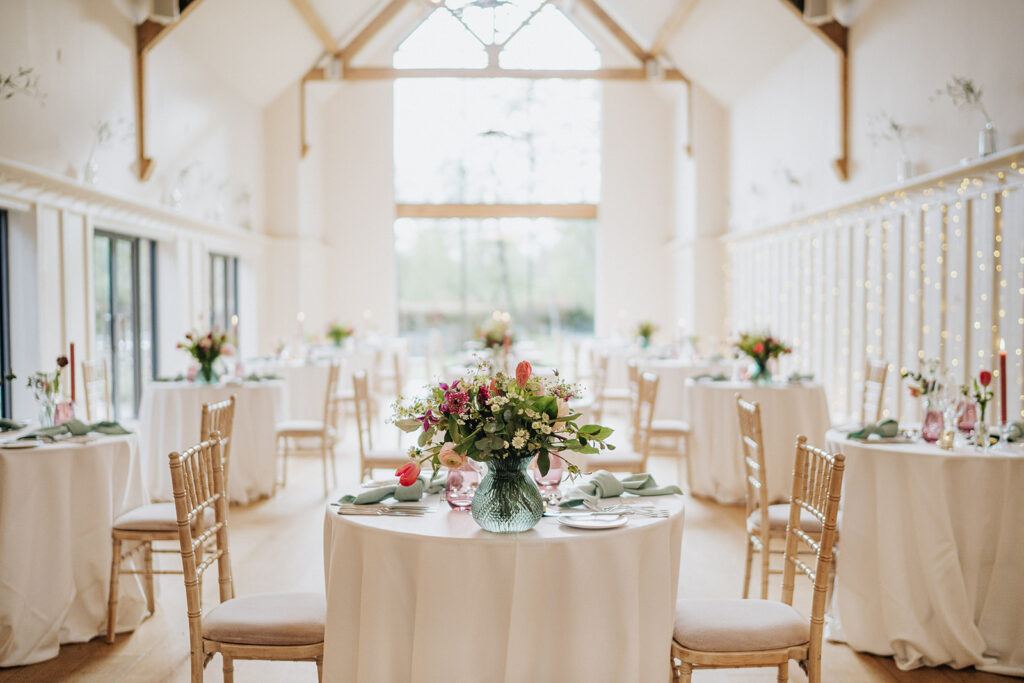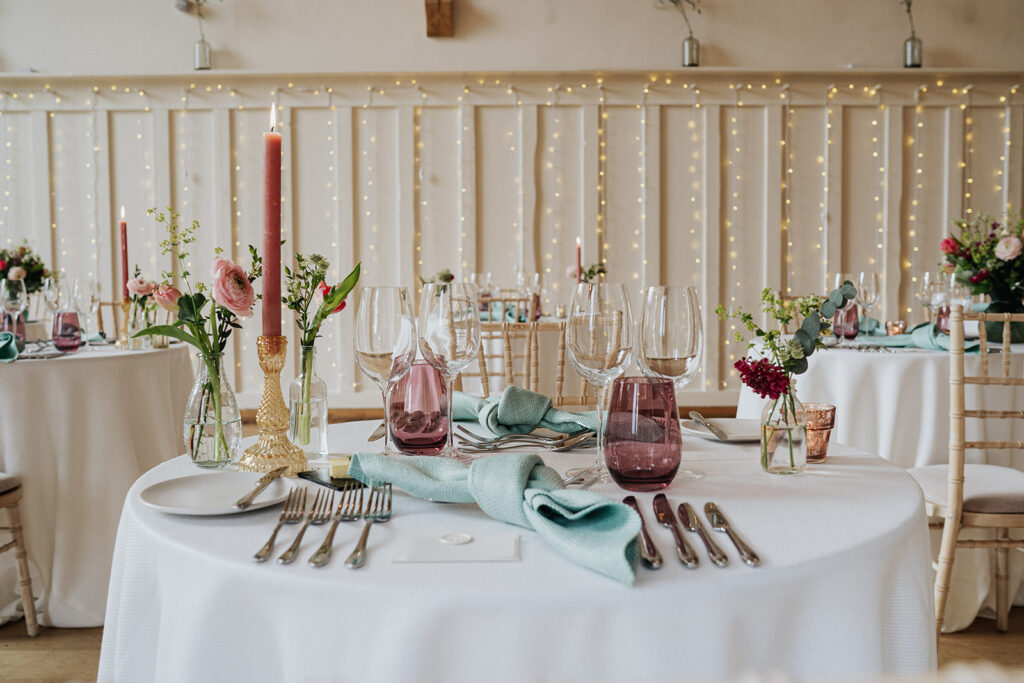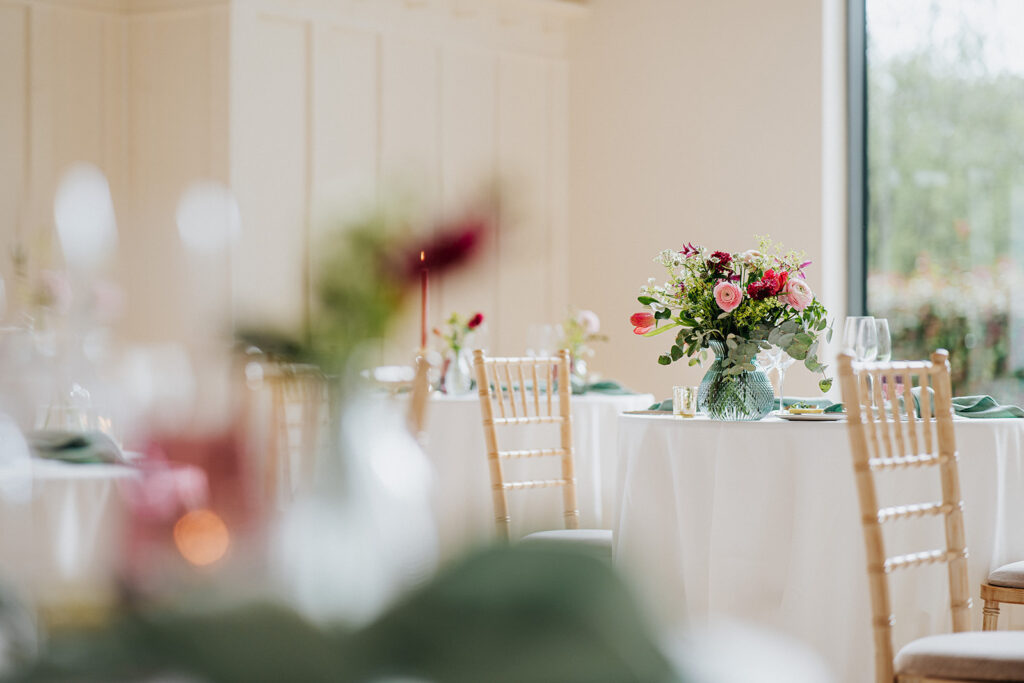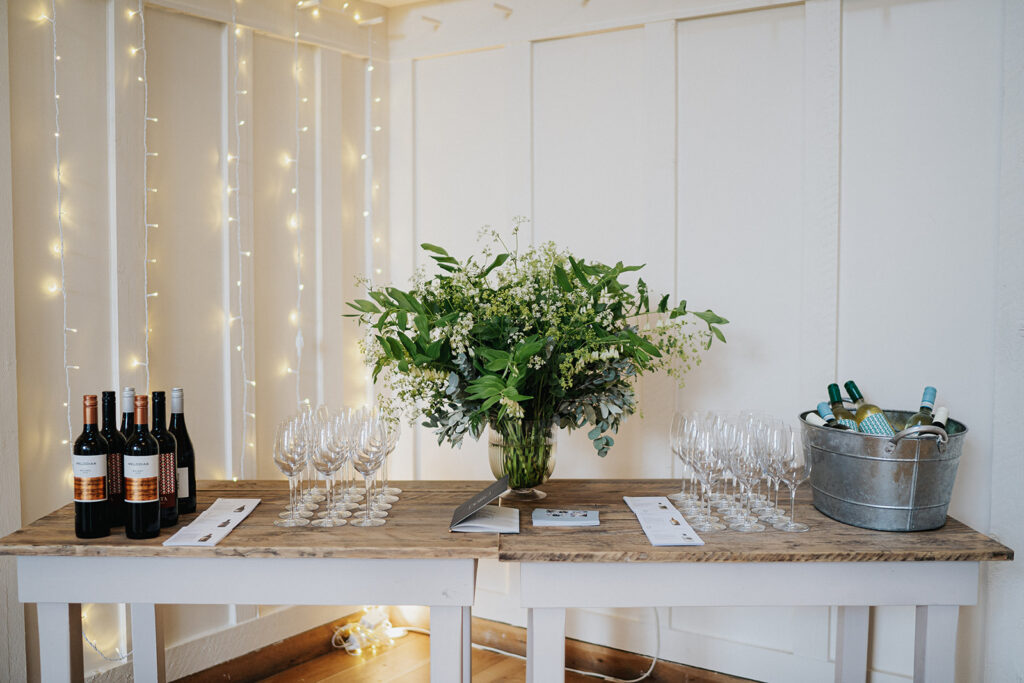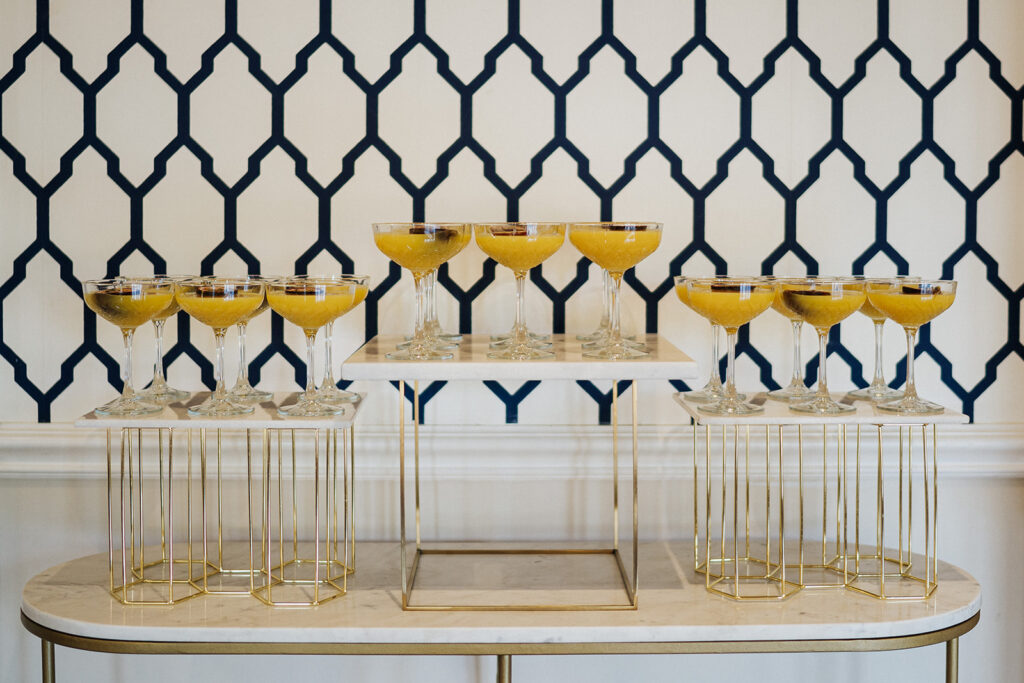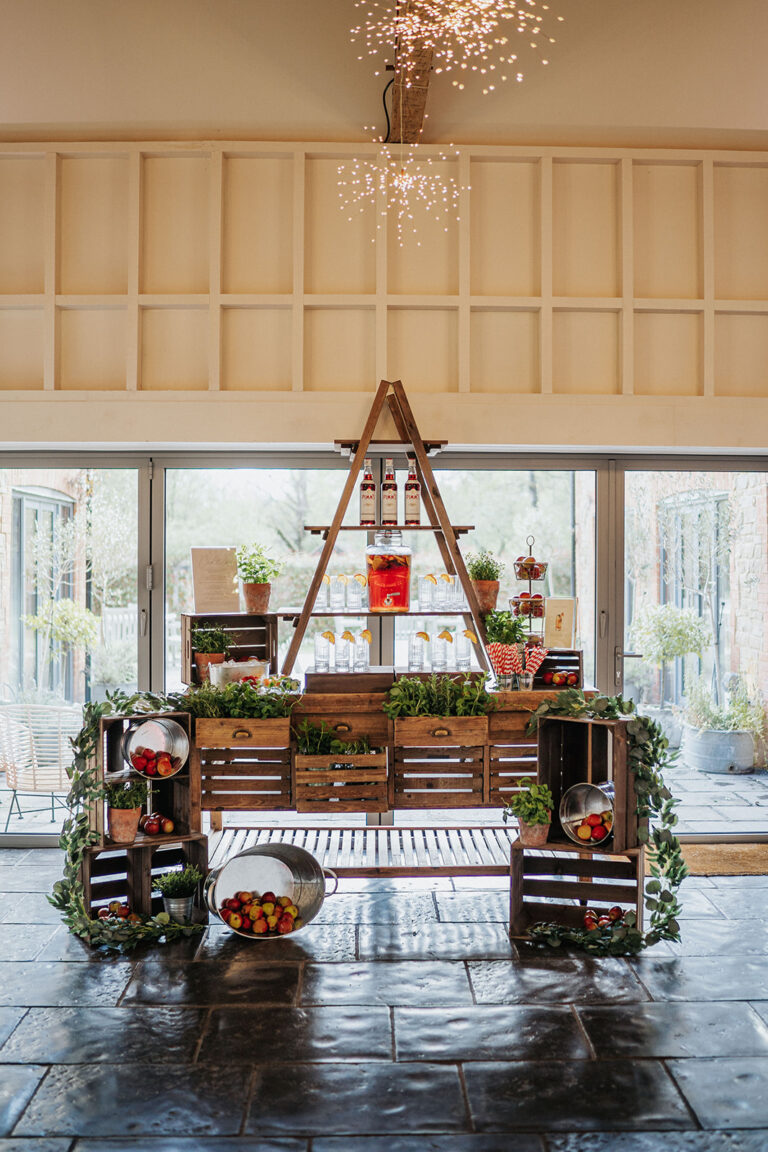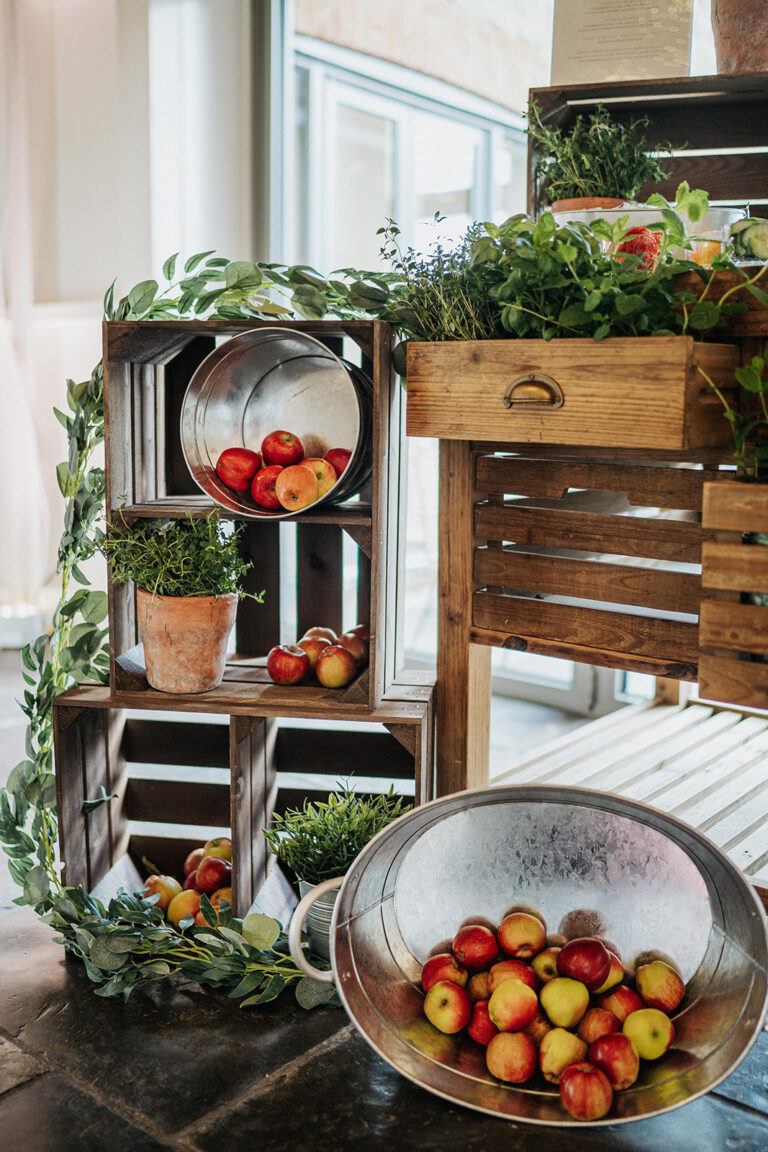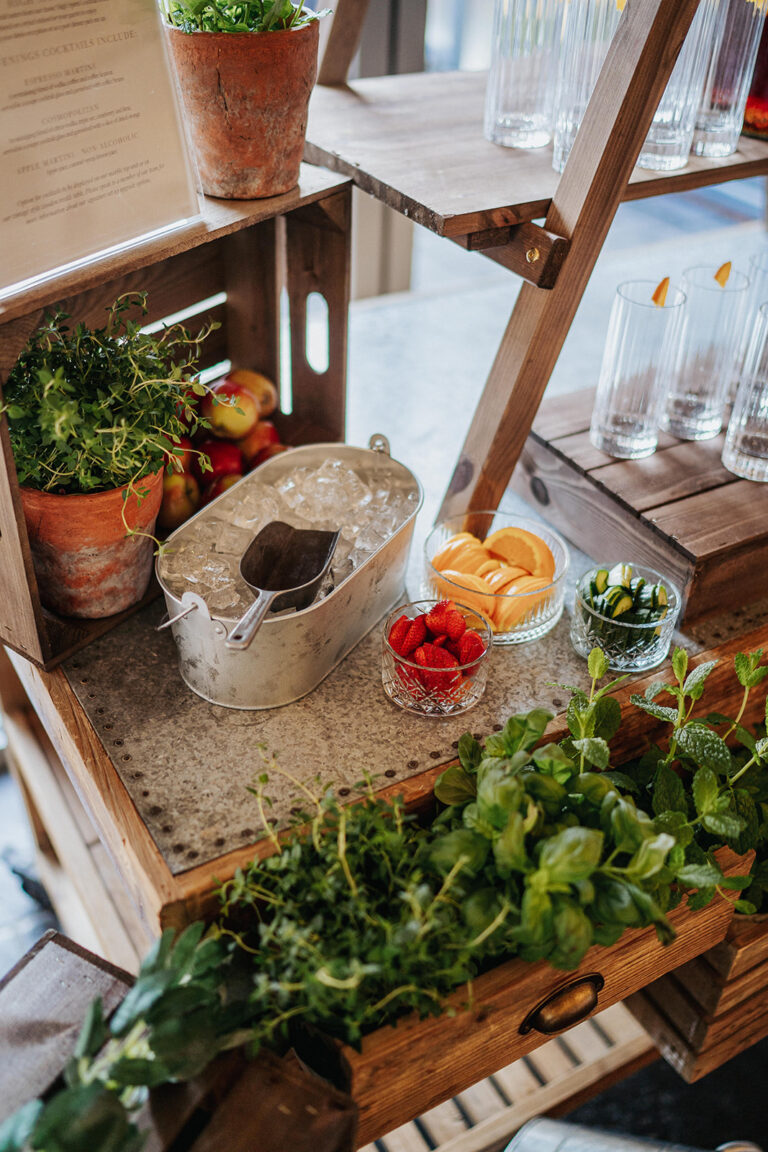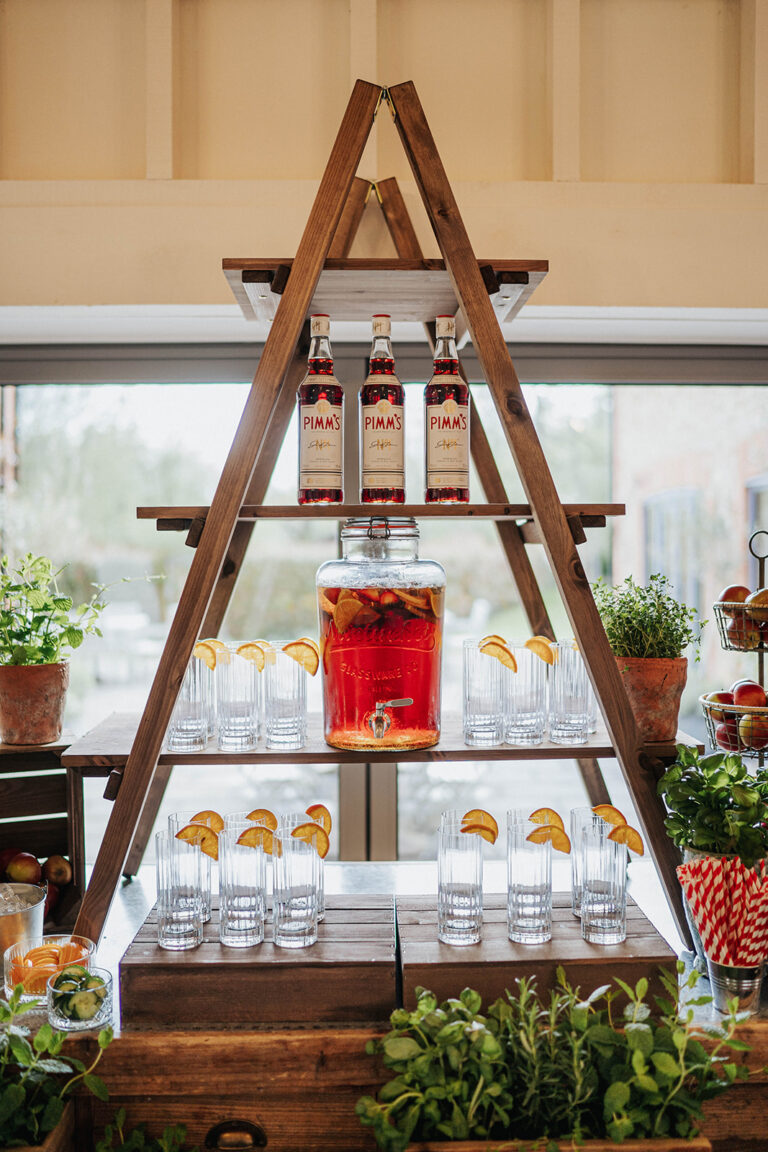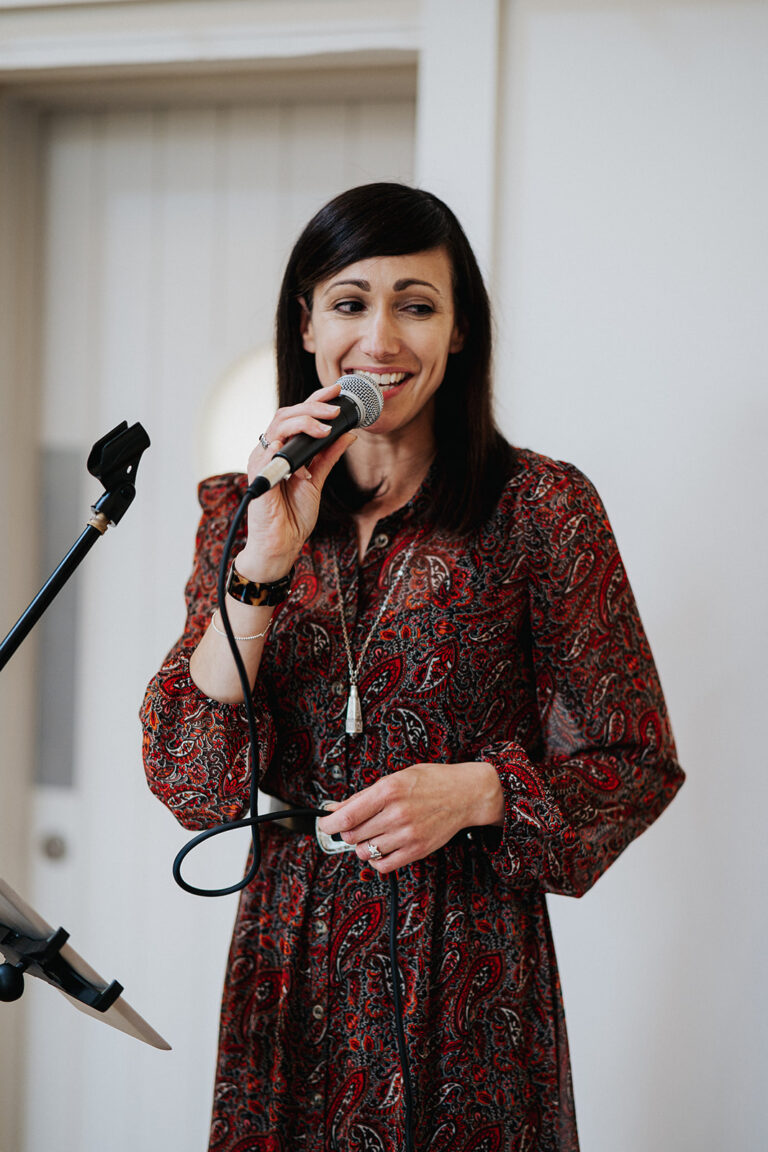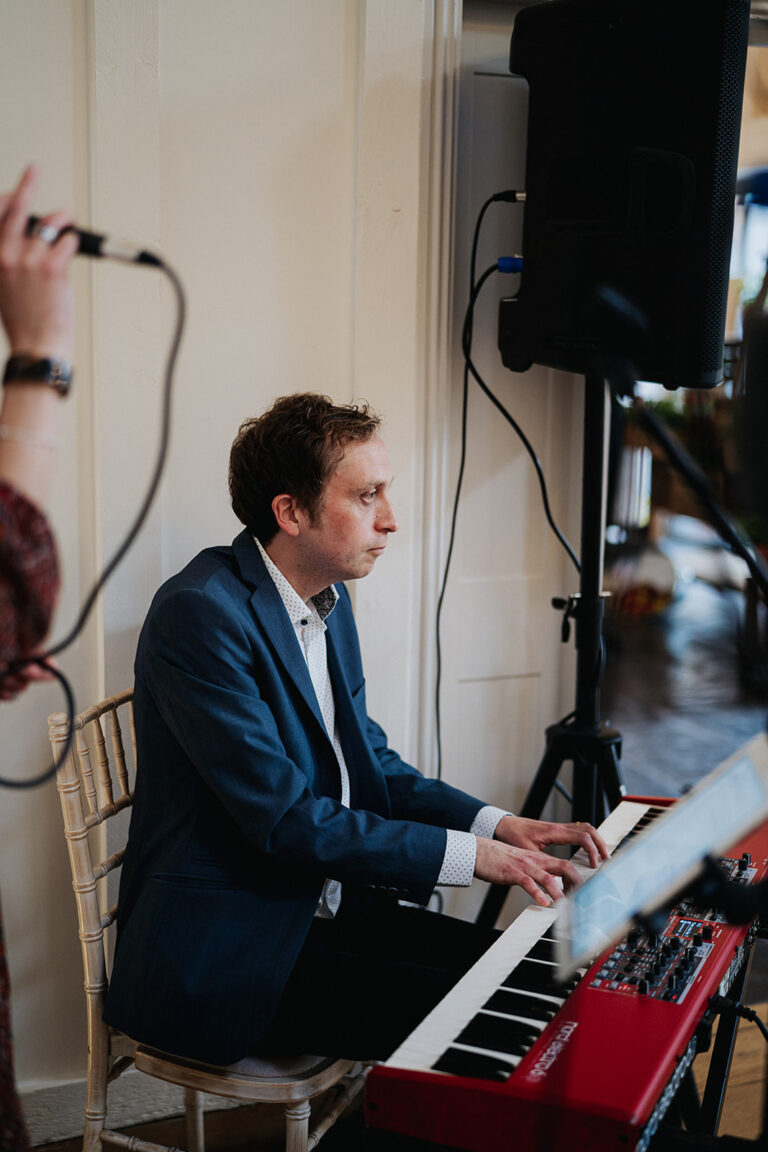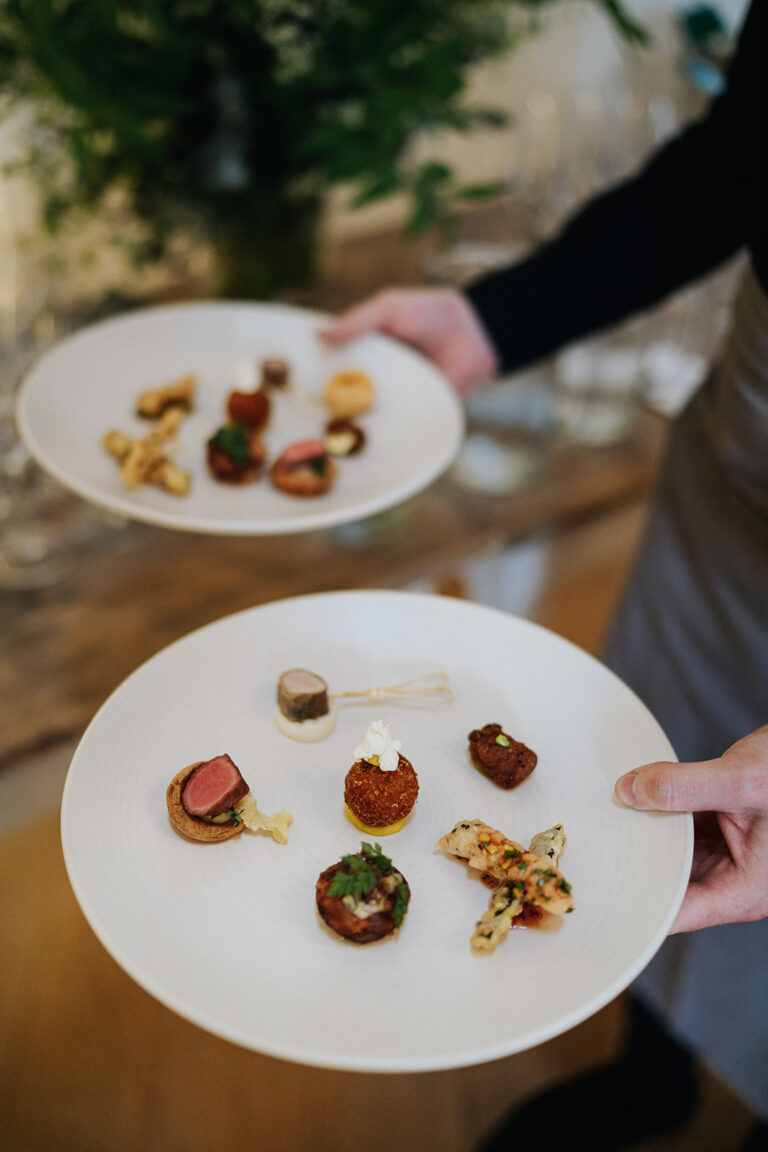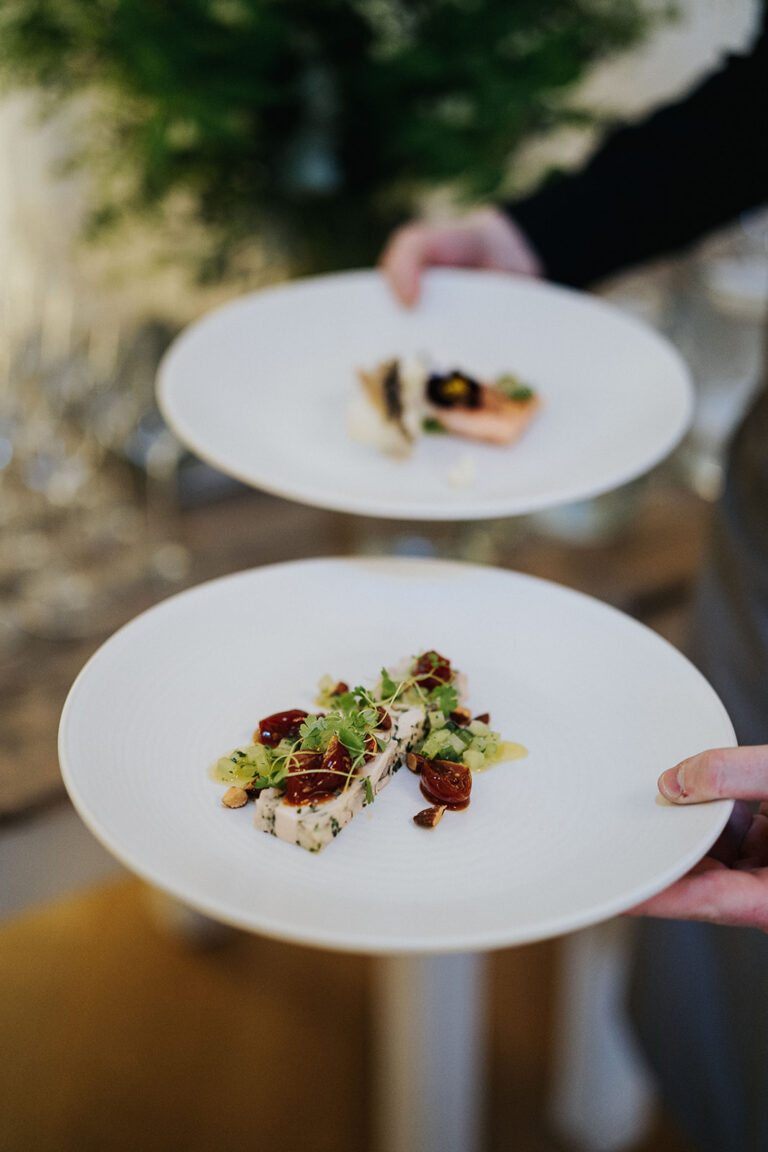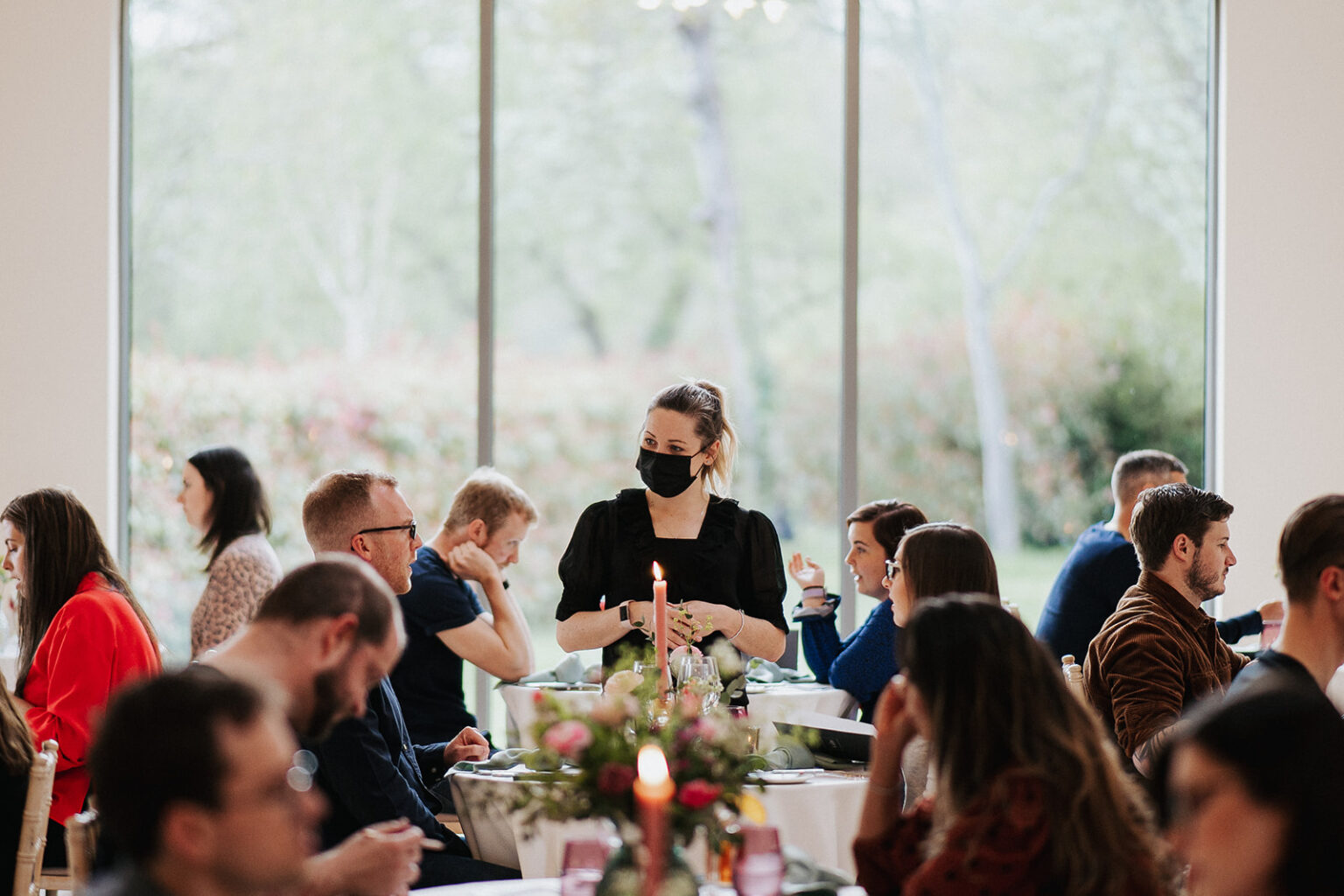 News : 12 / 06 / 20
Spaces- Ceremony Hall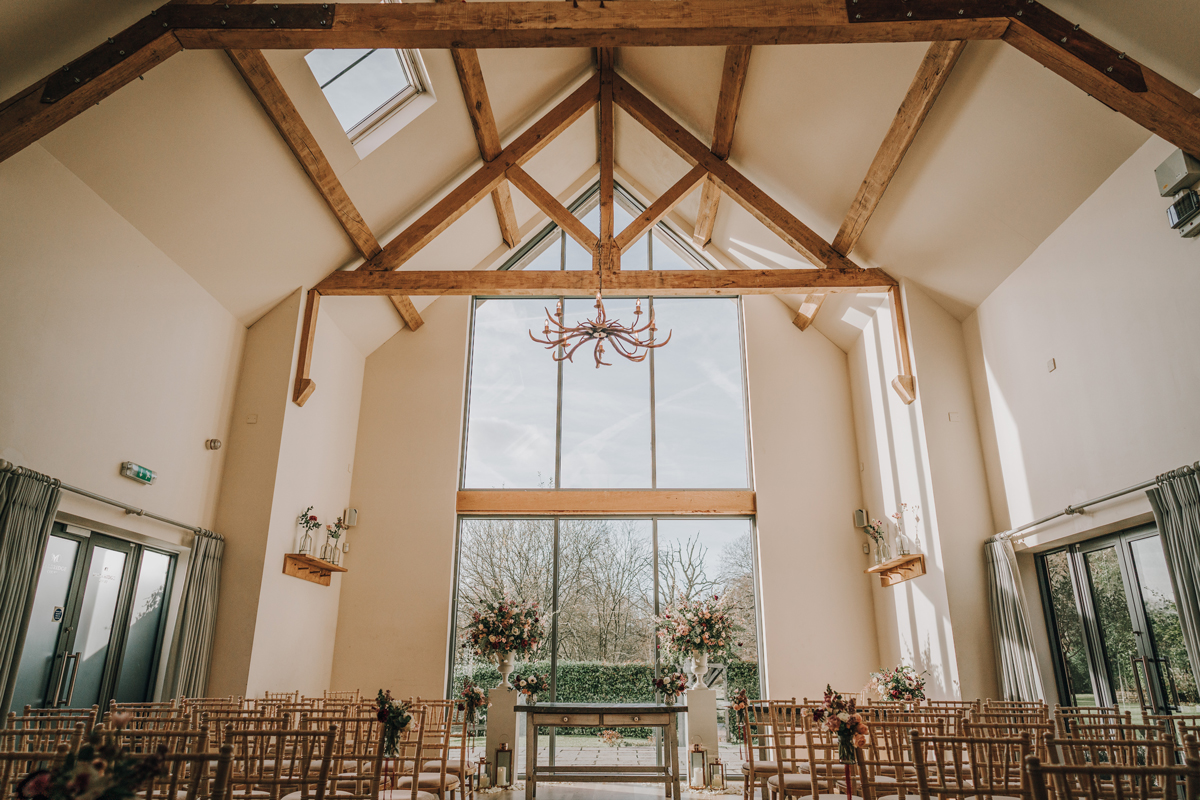 The Ceremony Hall at Millbridge Court combines traditional Barn features with elegant and modern interior design.
With gorgeous oak beams, unique, statement chandeliers, crisp white walls and a feature floor-to-ceiling glass wall, the Hall is flooded with natural light all year round and is a beautiful neutral canvas which allows Couples to bring their vision to life with no limitations.
Over the years, Couples and their talented Suppliers have styled the Ceremony Hall in such inspiring ways that really make the most of the Seasons and the light, bright space and we wanted to share a few of those with you all. Xx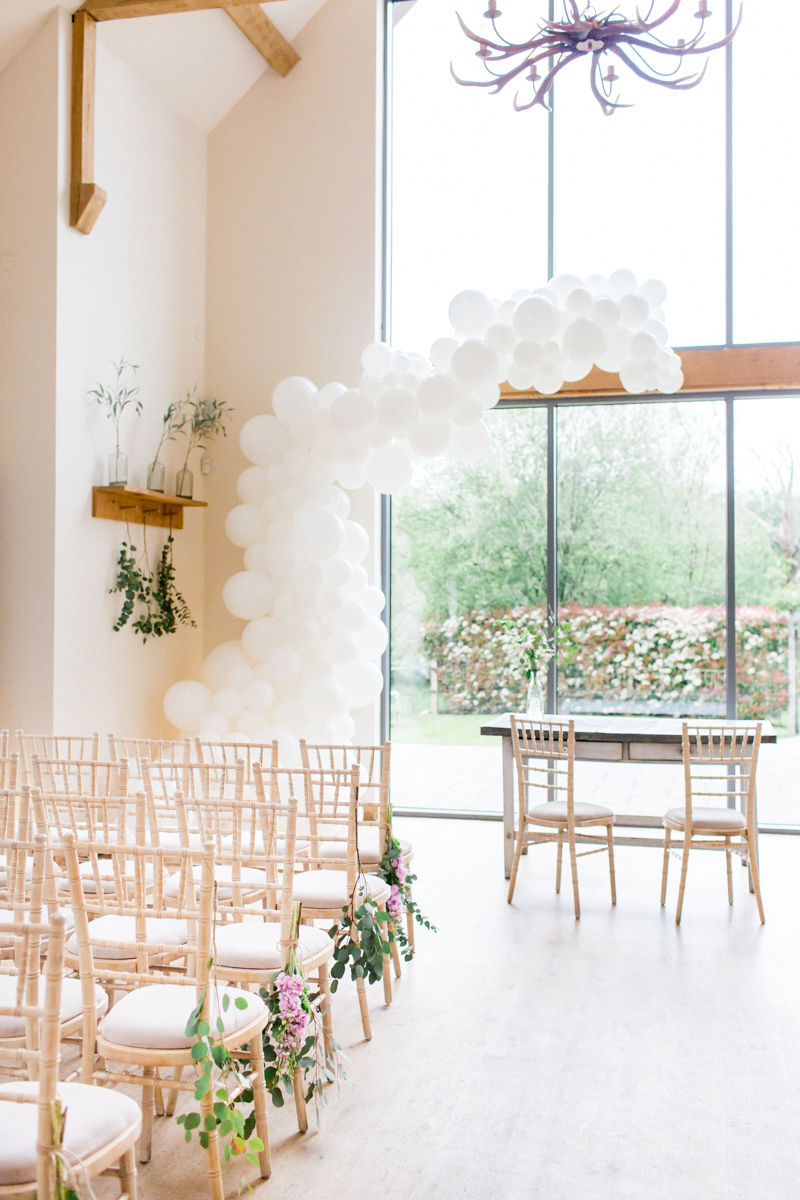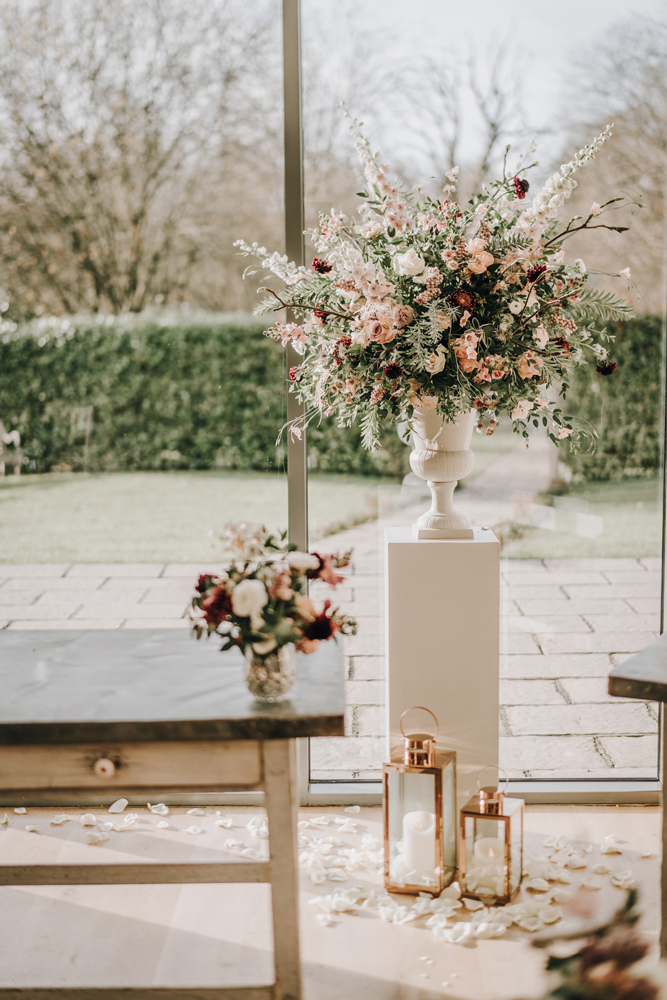 (Top) Clara Cooper Photography, Longacres | (Bottom Left) Philippa Sian Photography, Bubblegum Balloons, A Wild Handful | (Bottom Right) DM Photography, Hannah Berry Flowers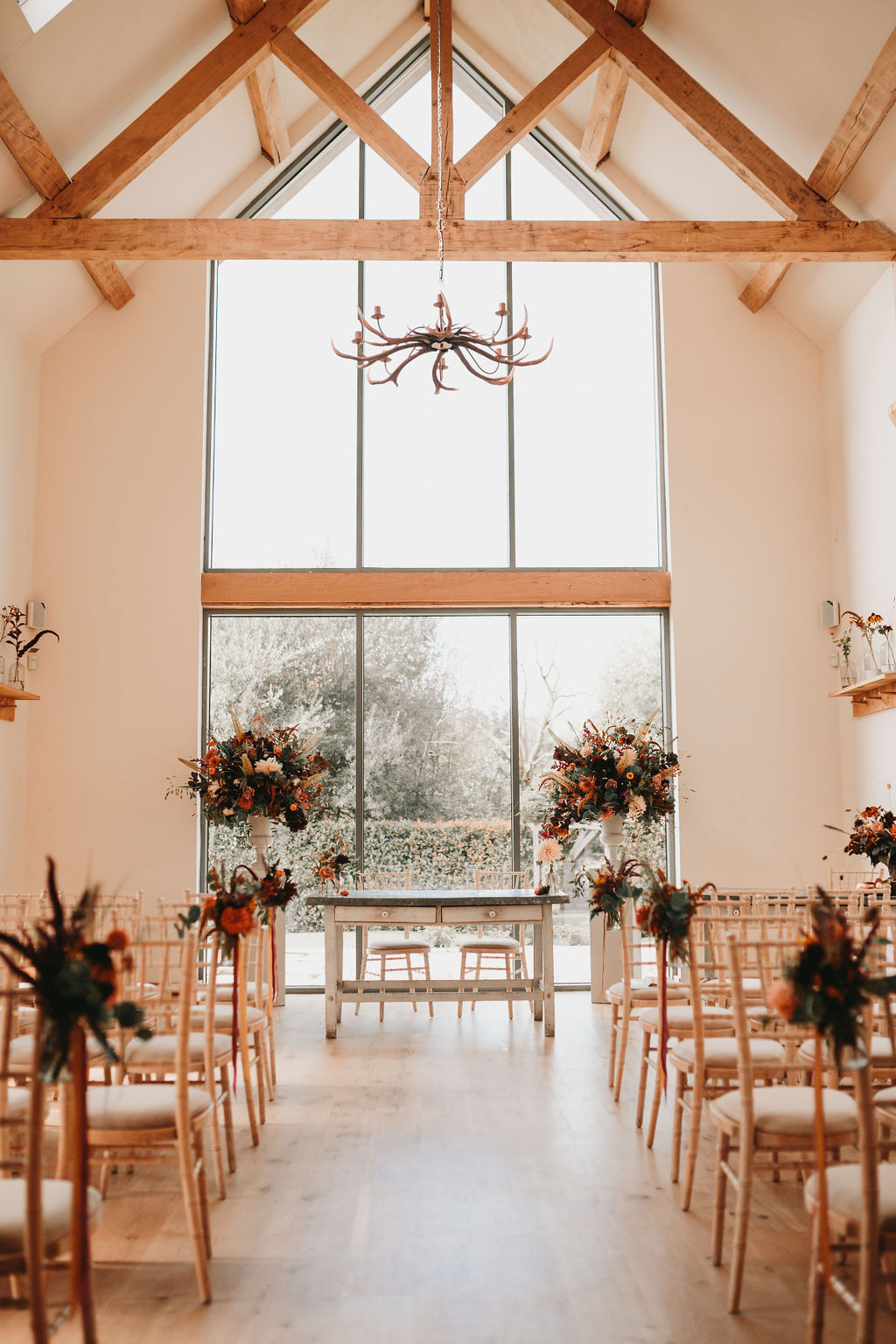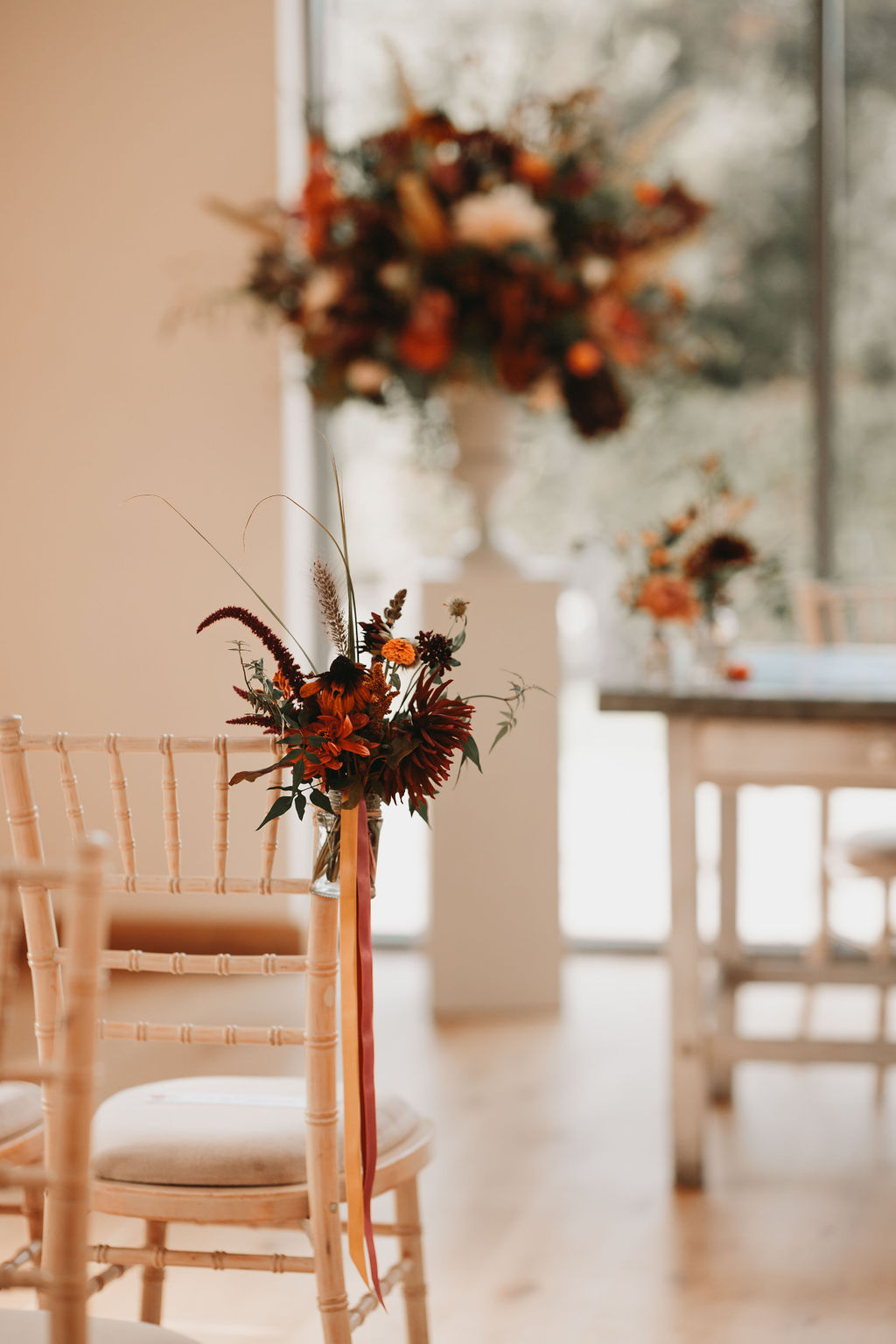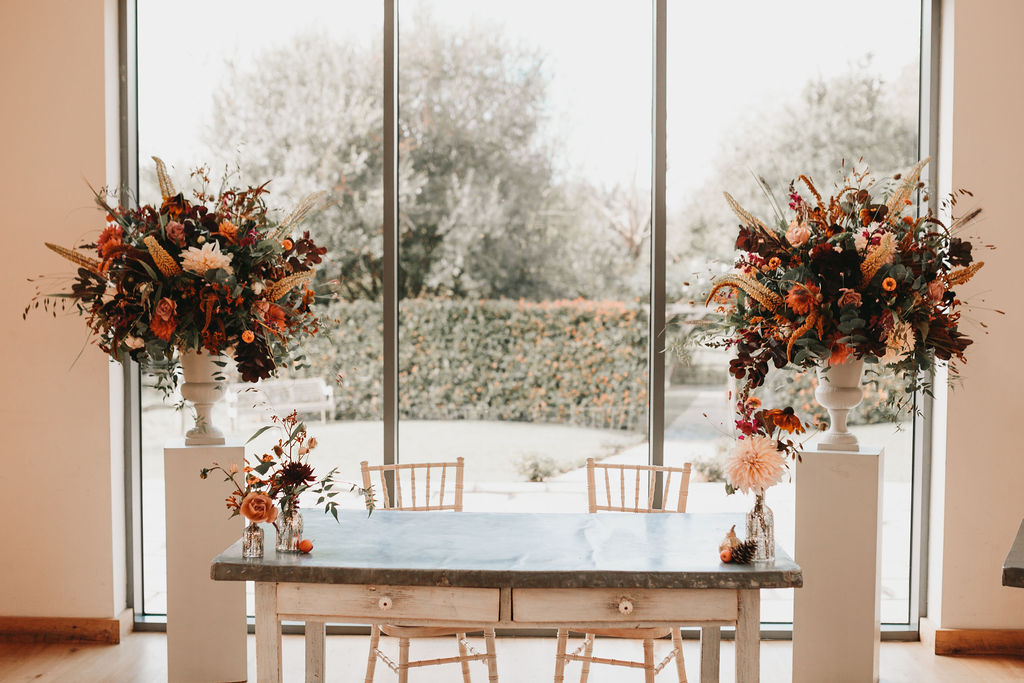 Catherine Carter Wedding Photography, Hannah Berry Flowers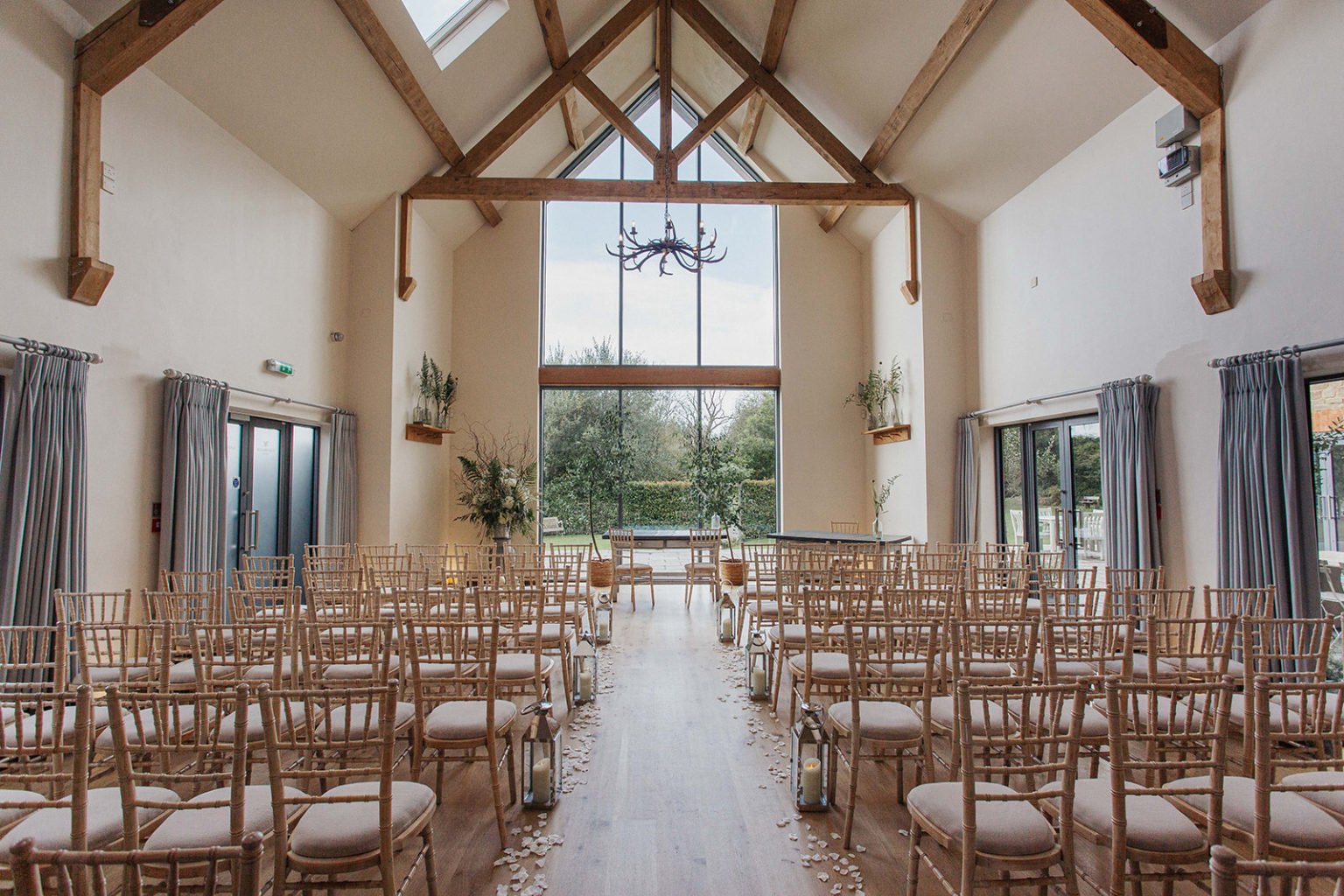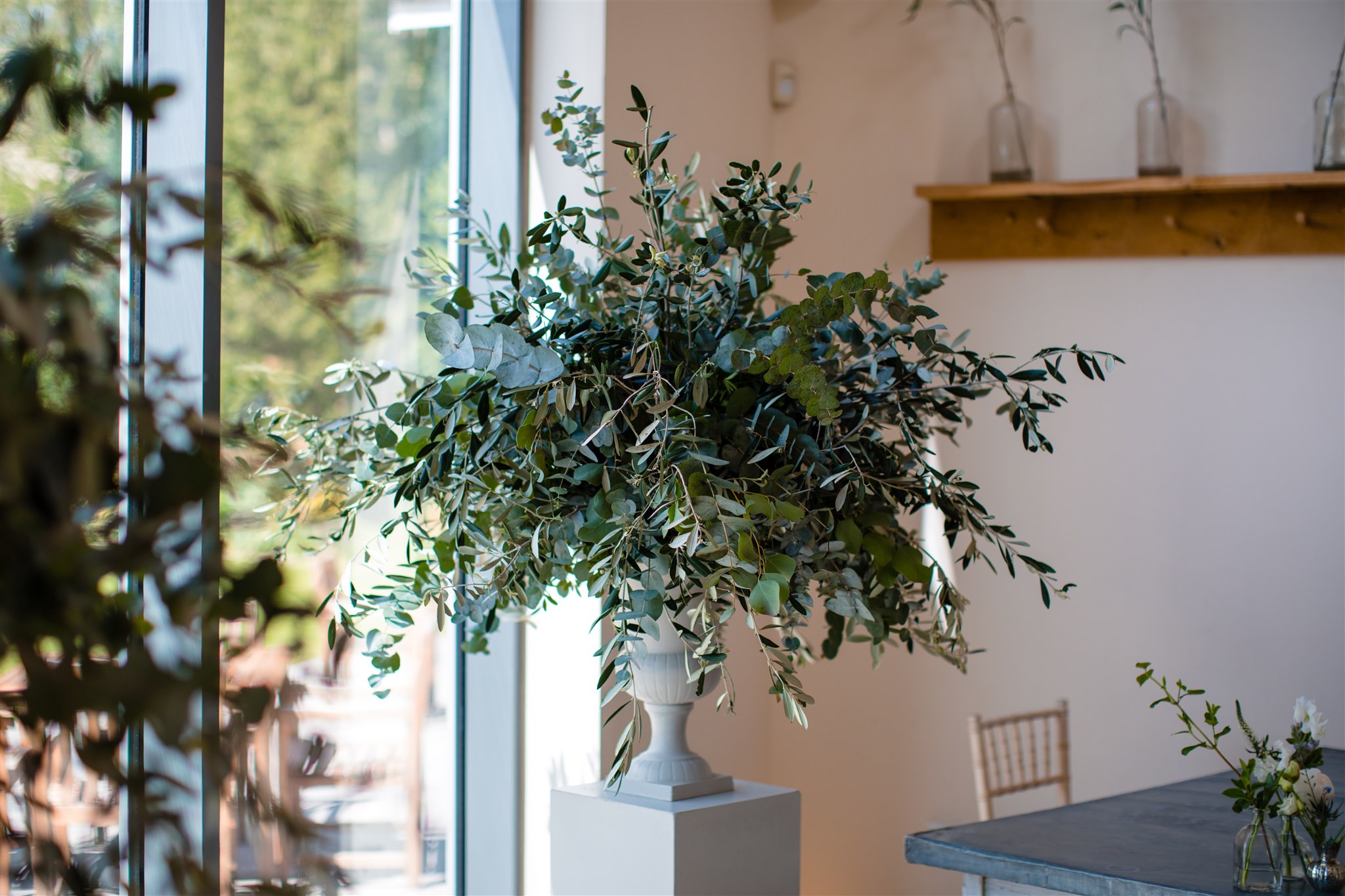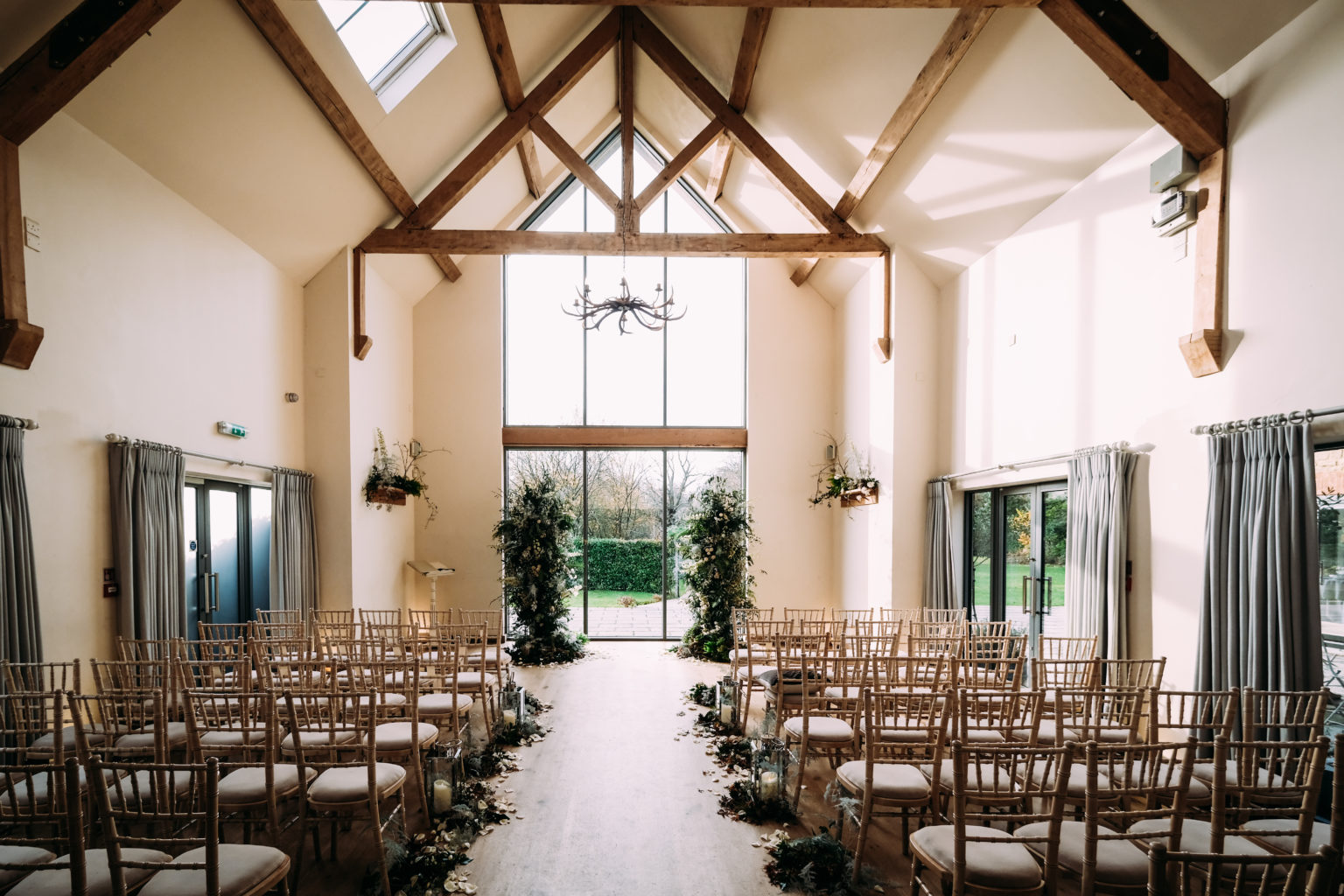 (Top to Bottom) Kit Myers Photography, Lavender Hill Flowers | RS Brown Photography, Hannah Berry Flowers | Neale James, Hannah Berry Flowers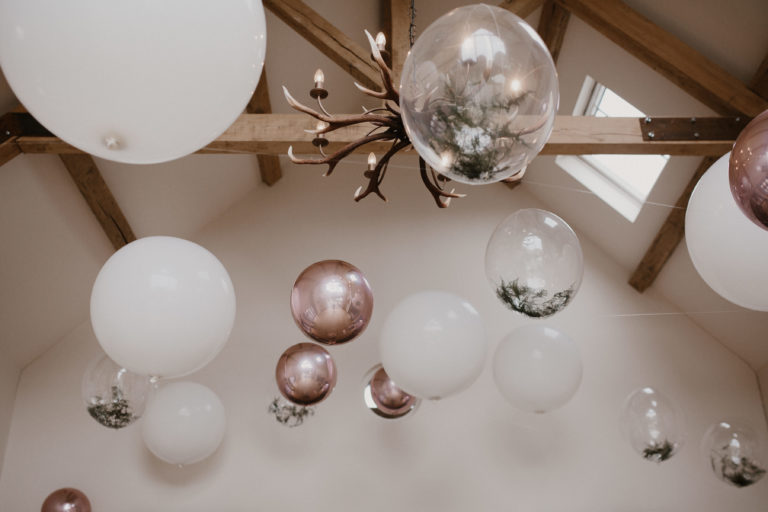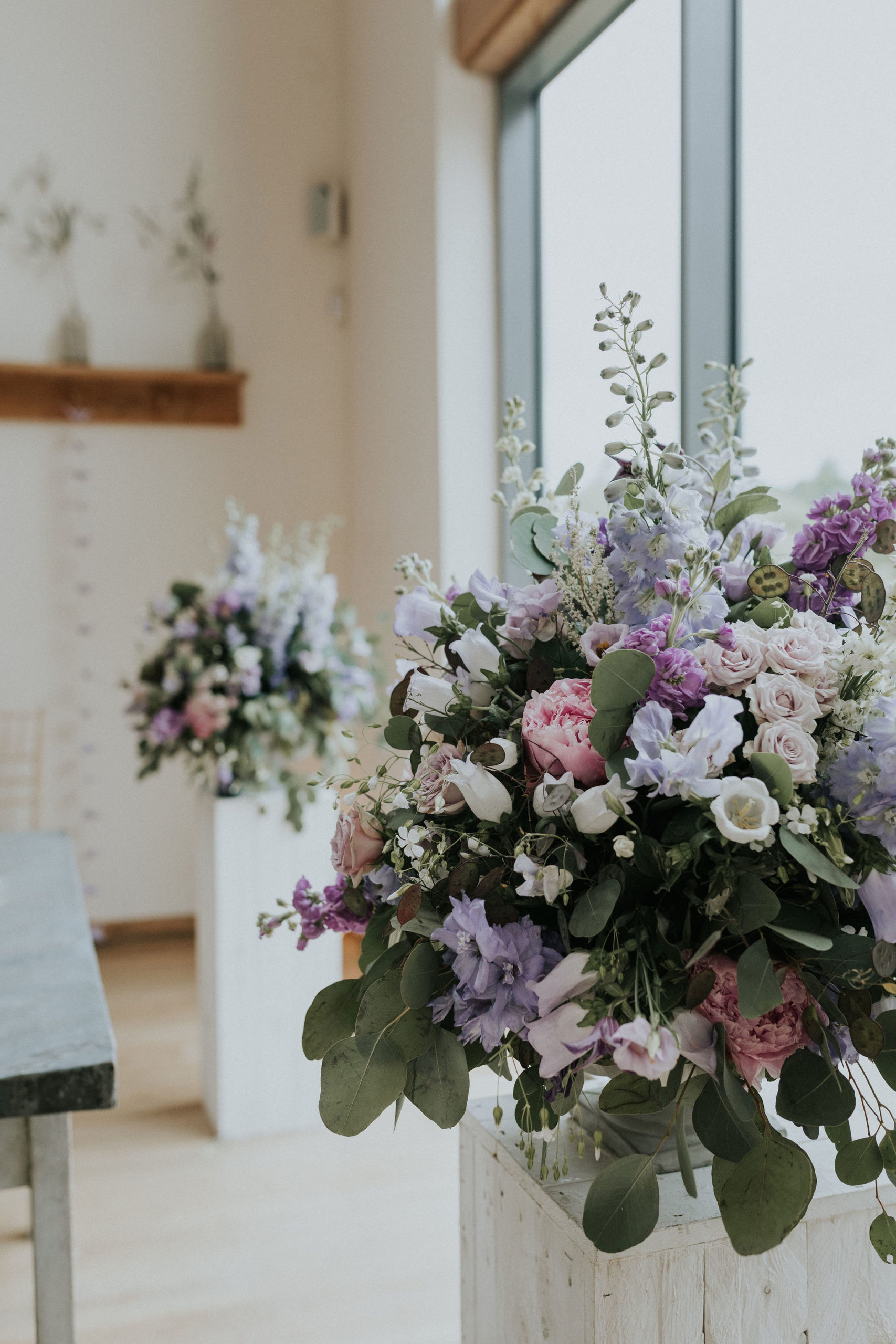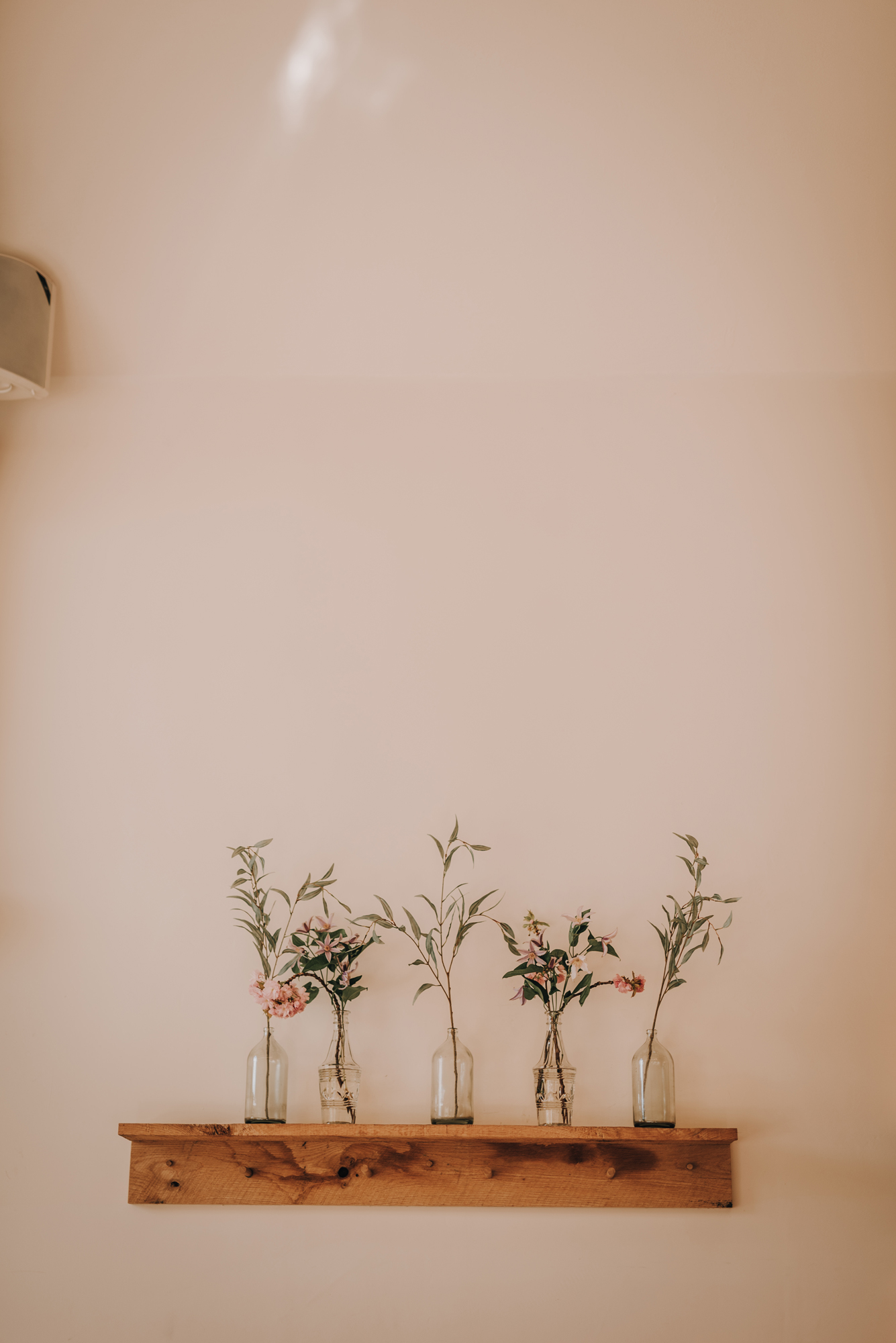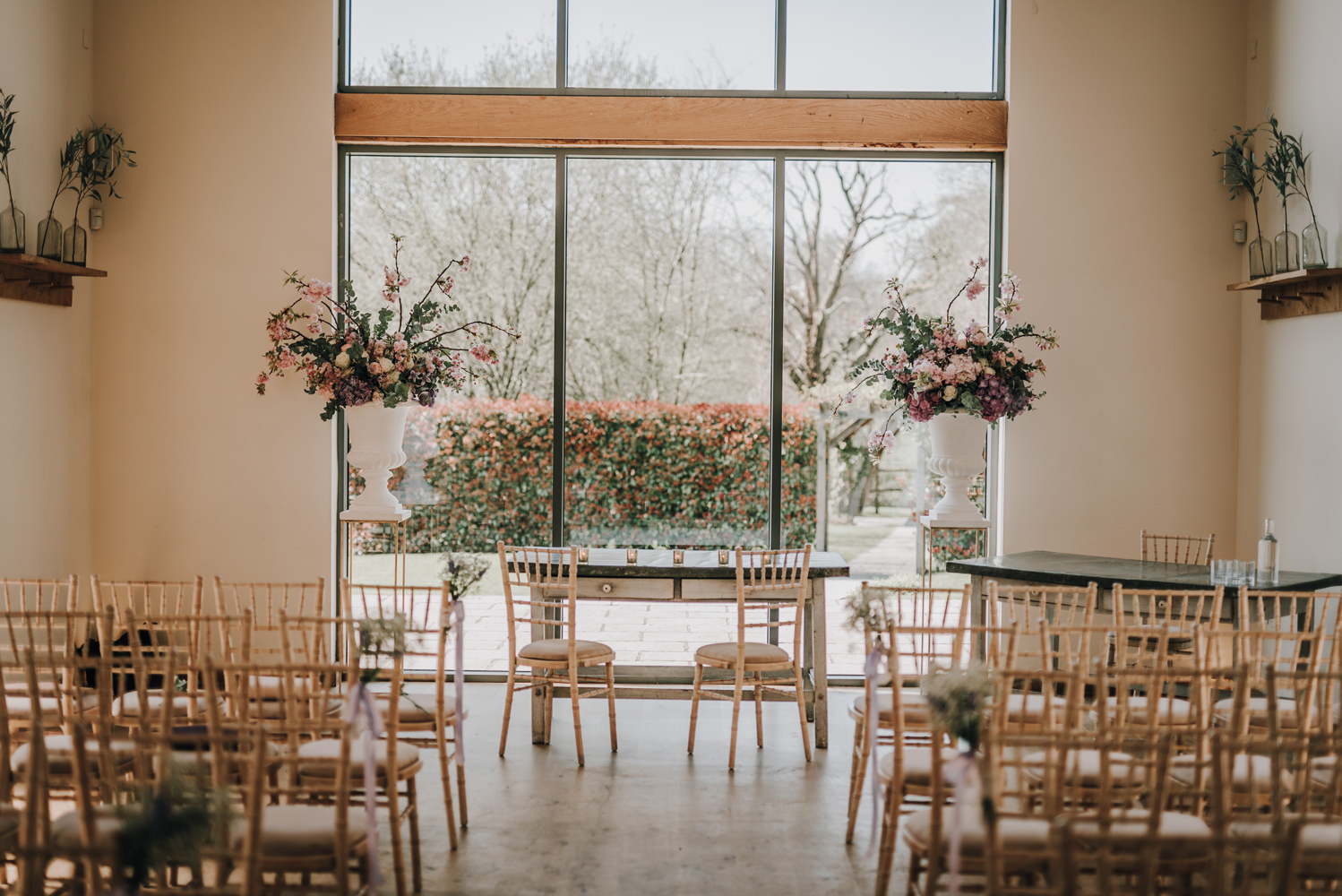 (Clockwise from Top Left) Lincoln Pictures, Bubblegum Balloons | Kate Gray Photography, Hannah Berry Flowers | DM Photography, Hannah Martin Flowers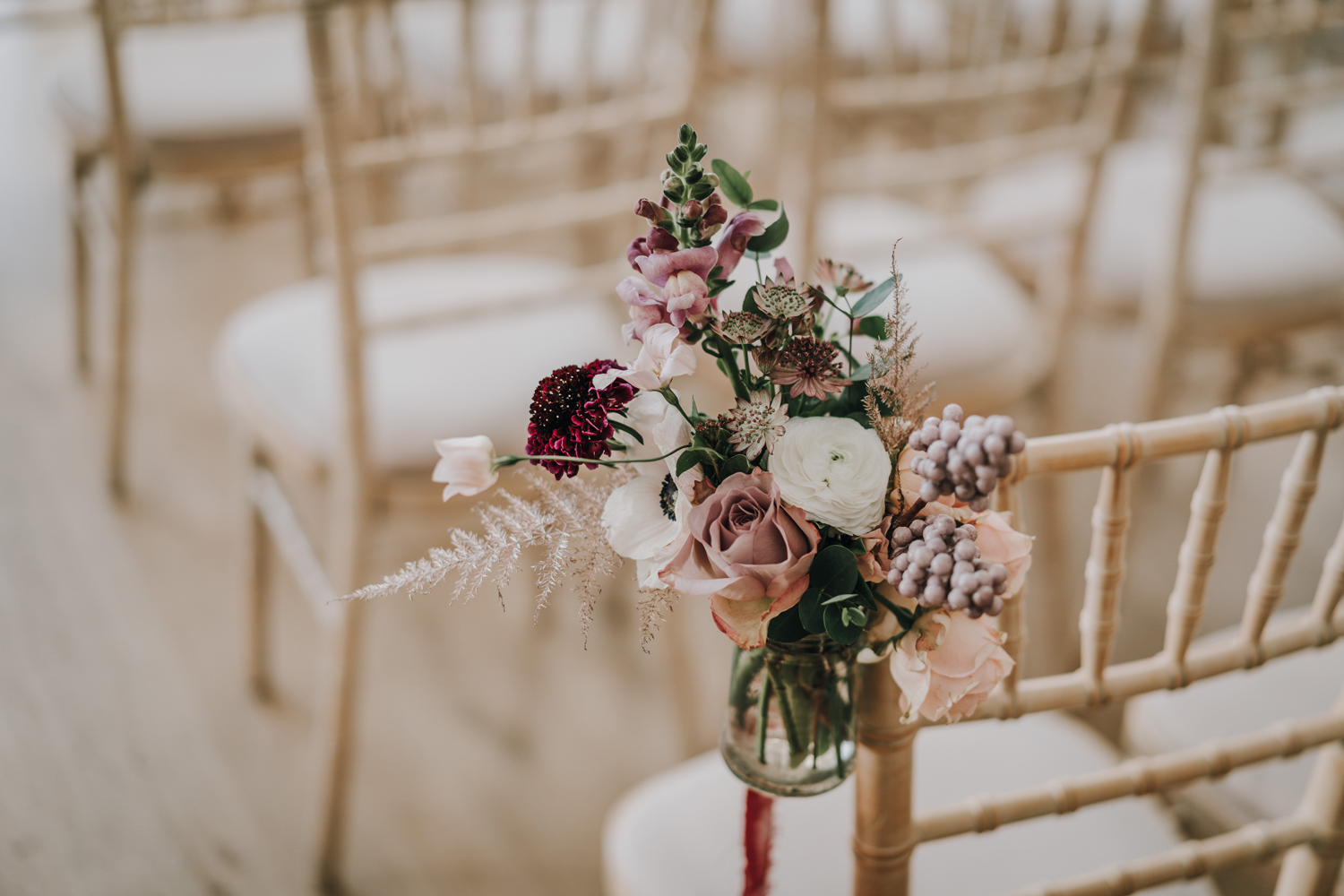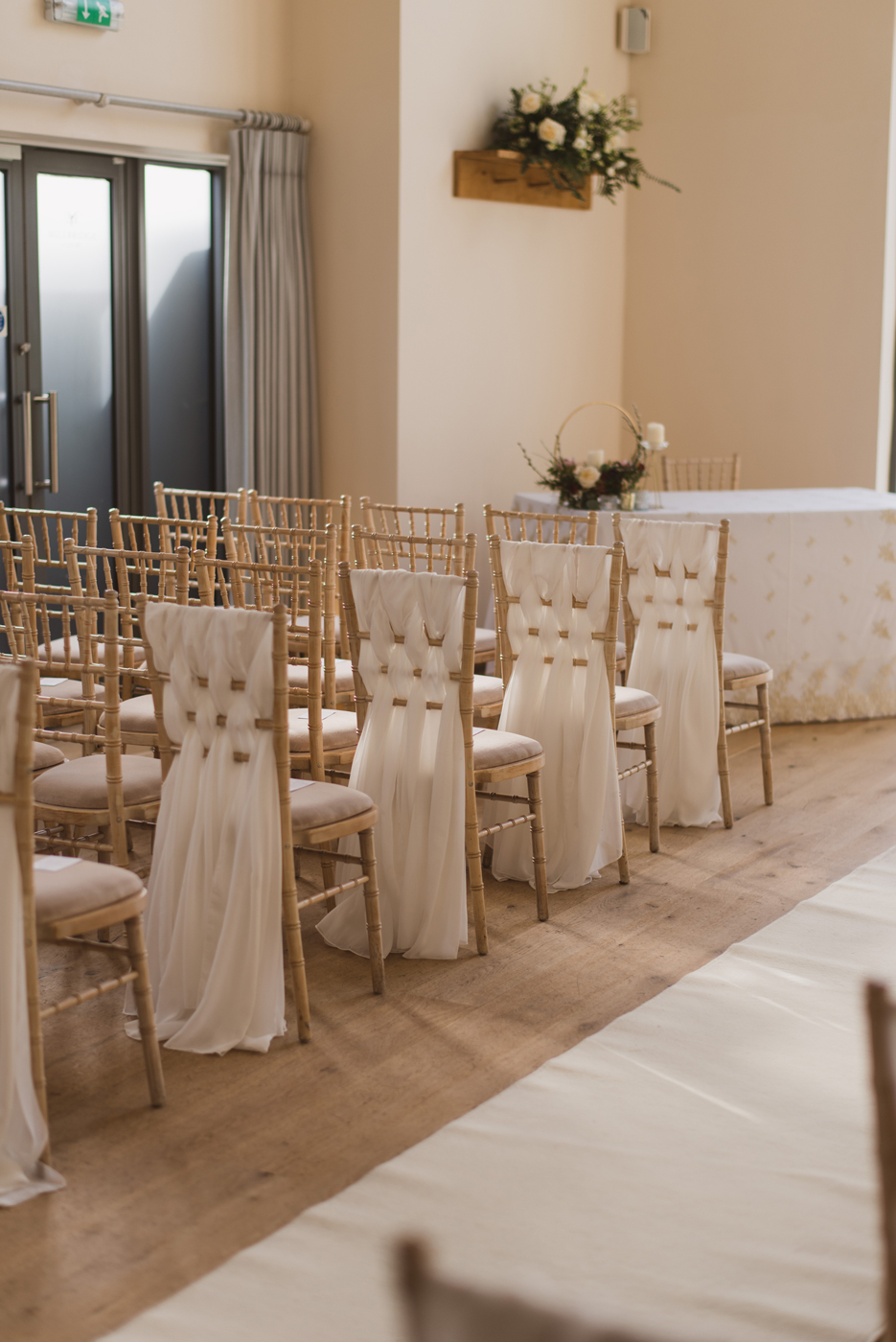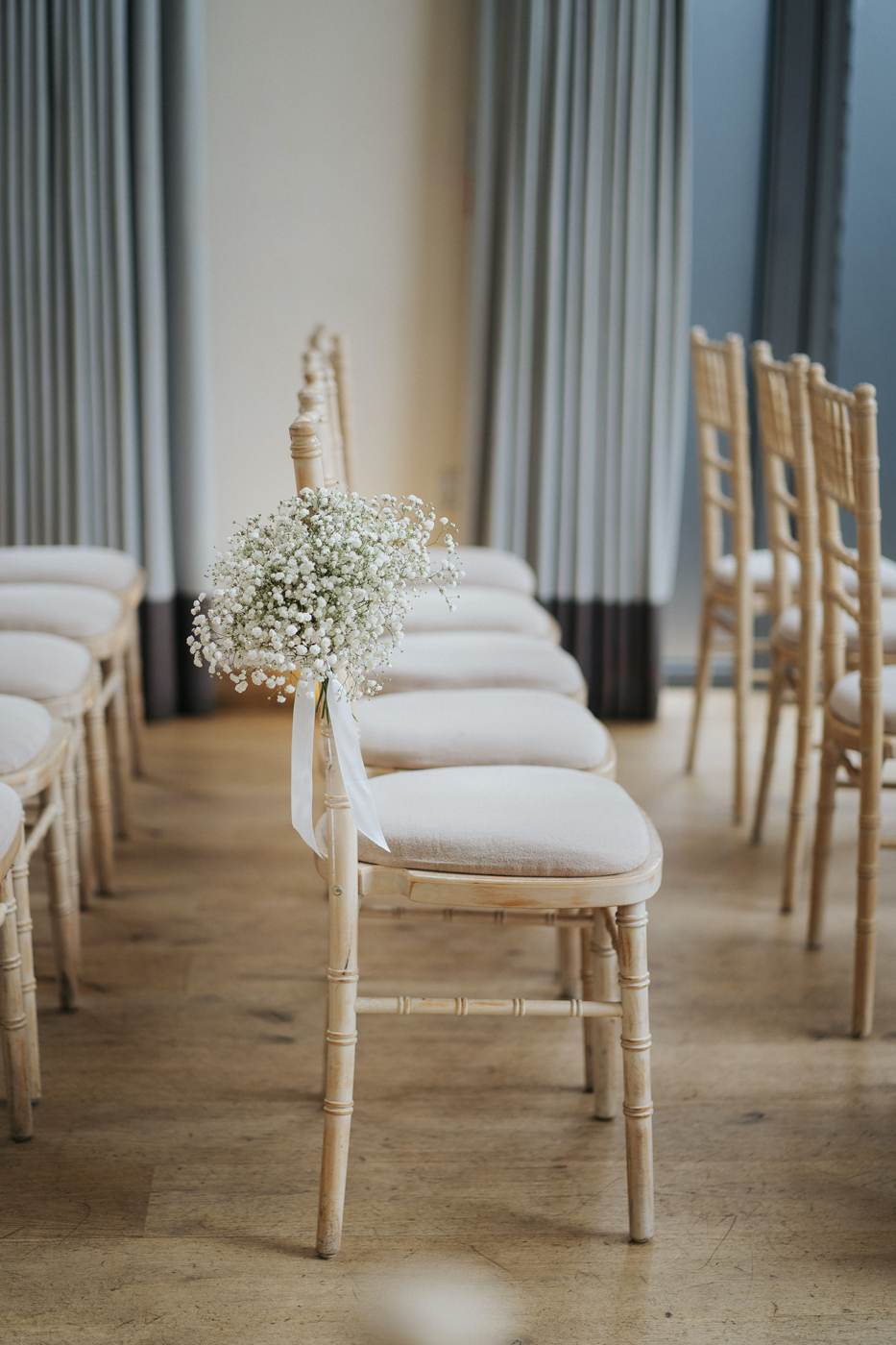 (Top) DM Photography, Hannah Berry Flowers | (Bottom Left) Bridle Photography, Fundoo Weddings | (Bottom Right) Kit Myers, Lavender Hill Company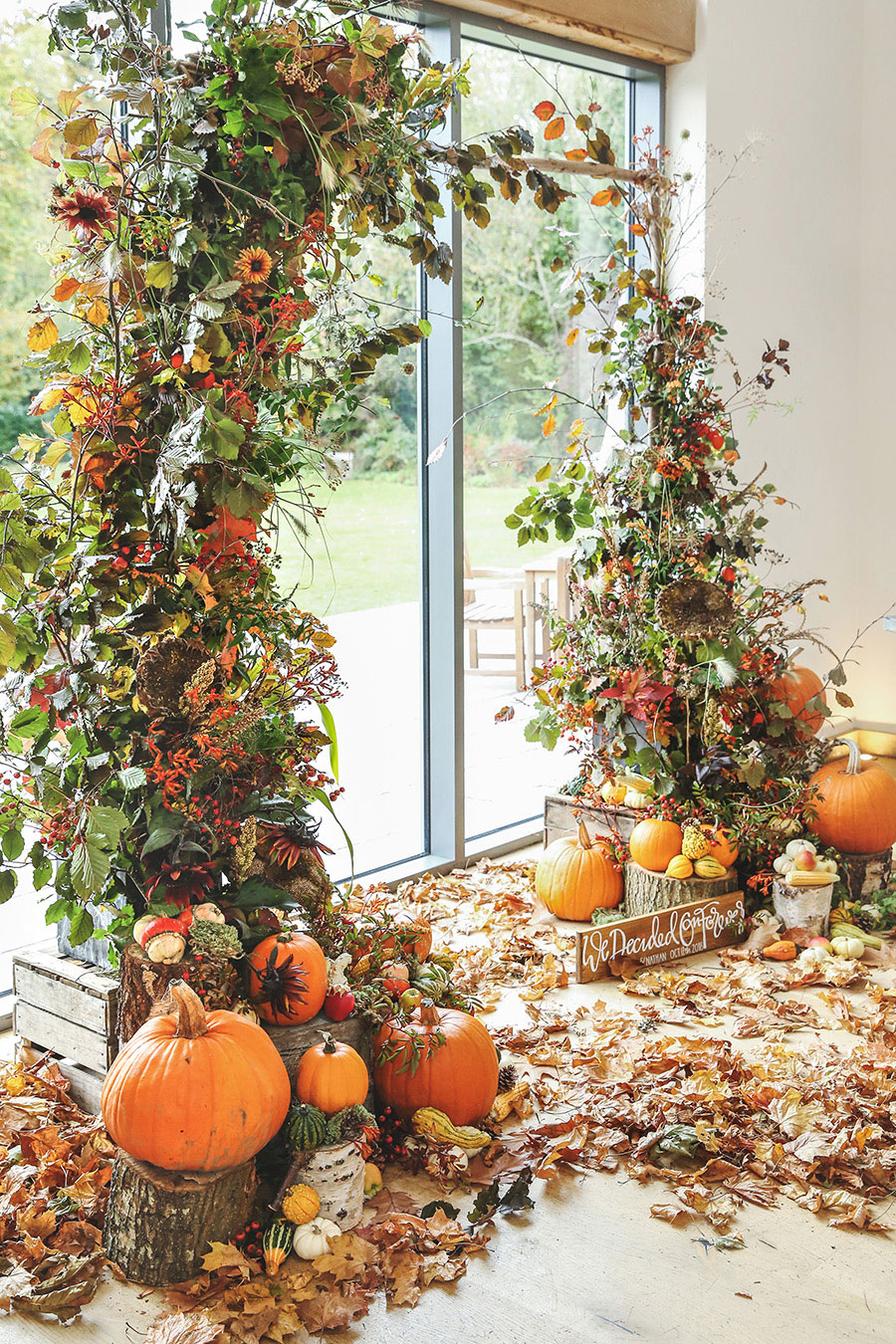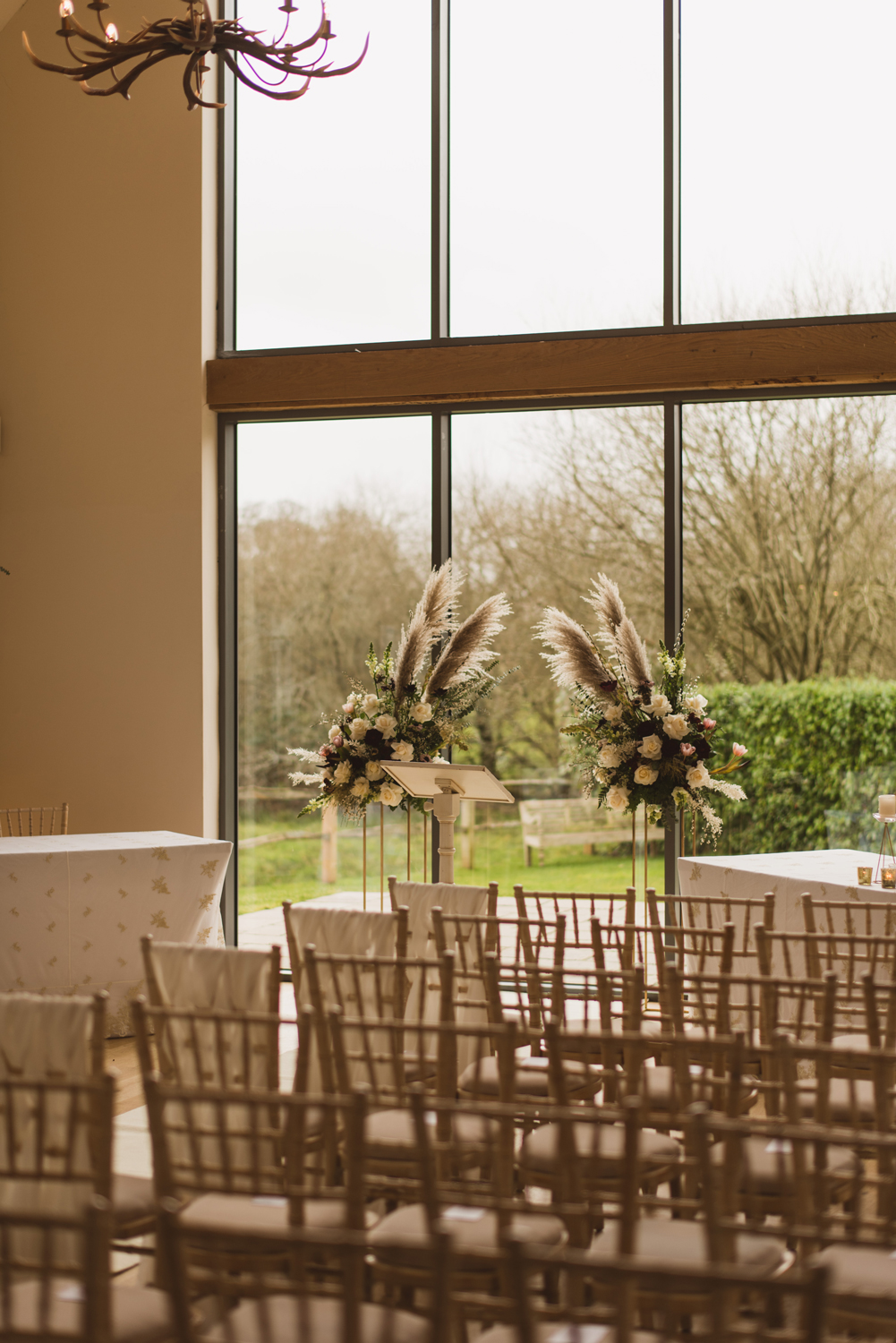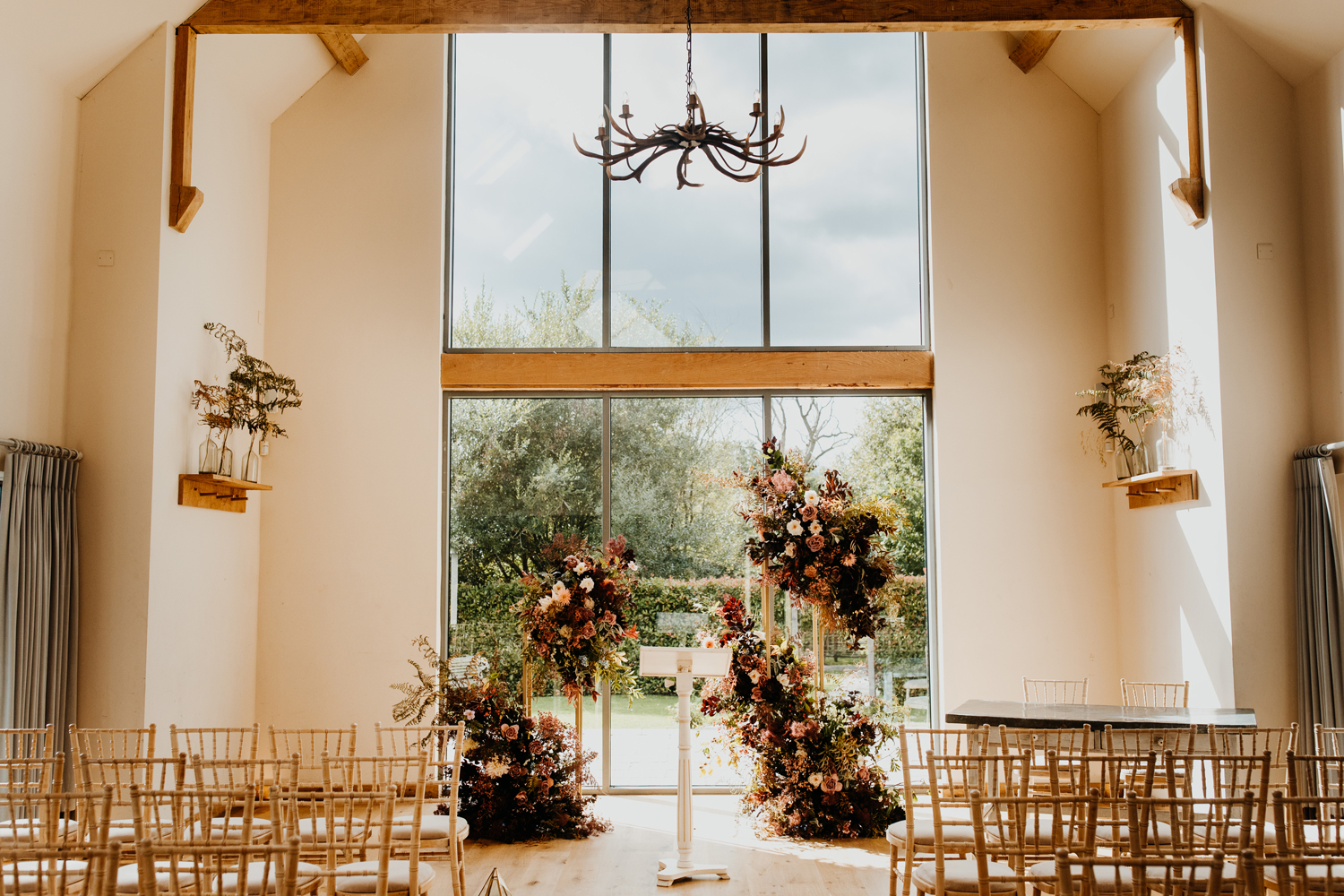 (Clockwise from Top Left) VLA Photography, Hannah Berry Flowers | Bridle Photography, Concept Flowers | Jonny MP Photography, Jenni Bloom Flowers
News : 12 / 05 / 20
Spaces- The Lodge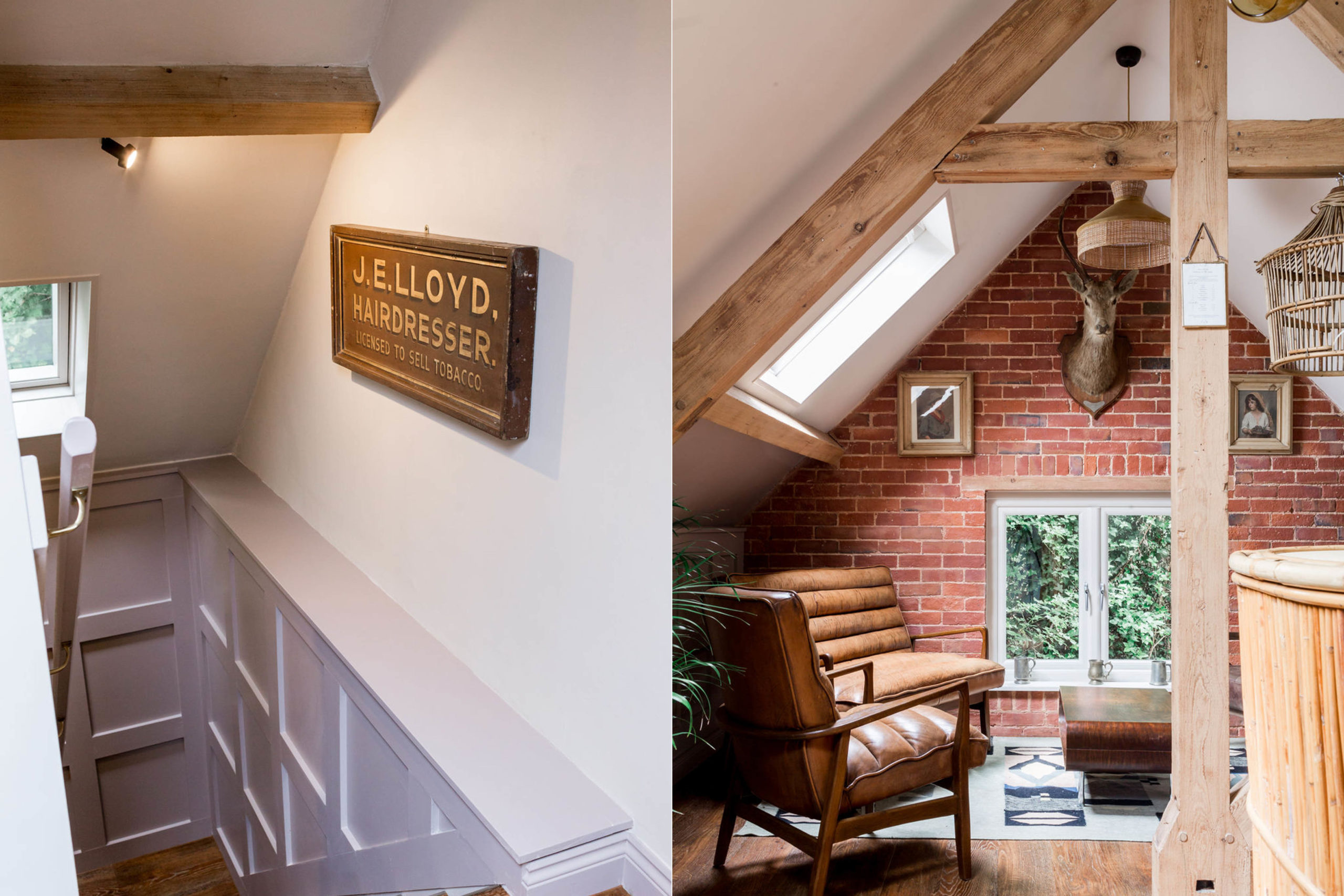 The Lodge is a getting ready space exclusively for our Grooms.
With late-morning access, it is the perfect place to check in with your Groomsmen, add the finishing touches to your look and have a toast pre-ceremony. With a ground floor bedroom and en-suite, there is plenty of room for your party to get ready and upstairs is a cosy den, complete with leather sofas and a personal bar – fully stocked with beers and snacks – for you to enjoy.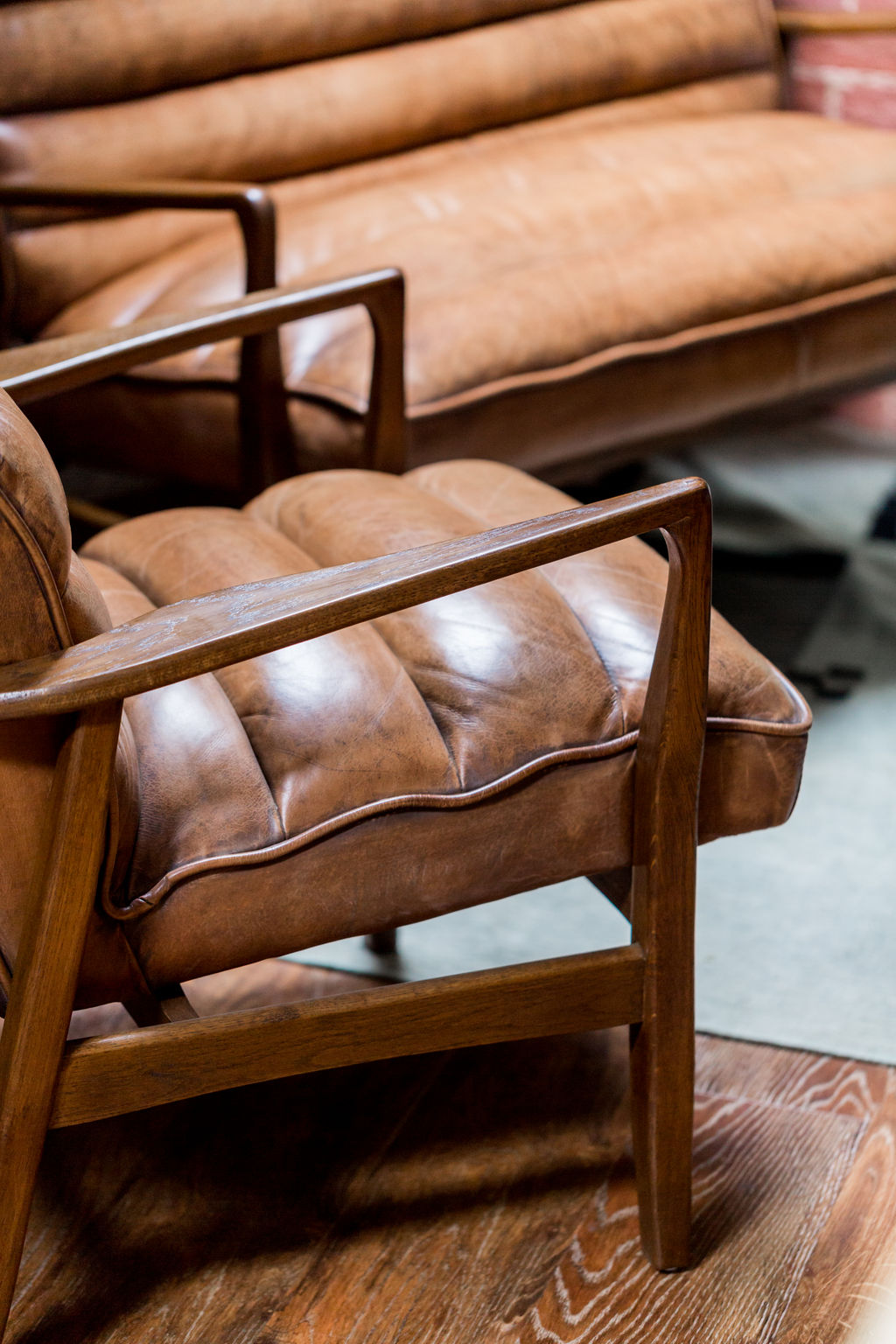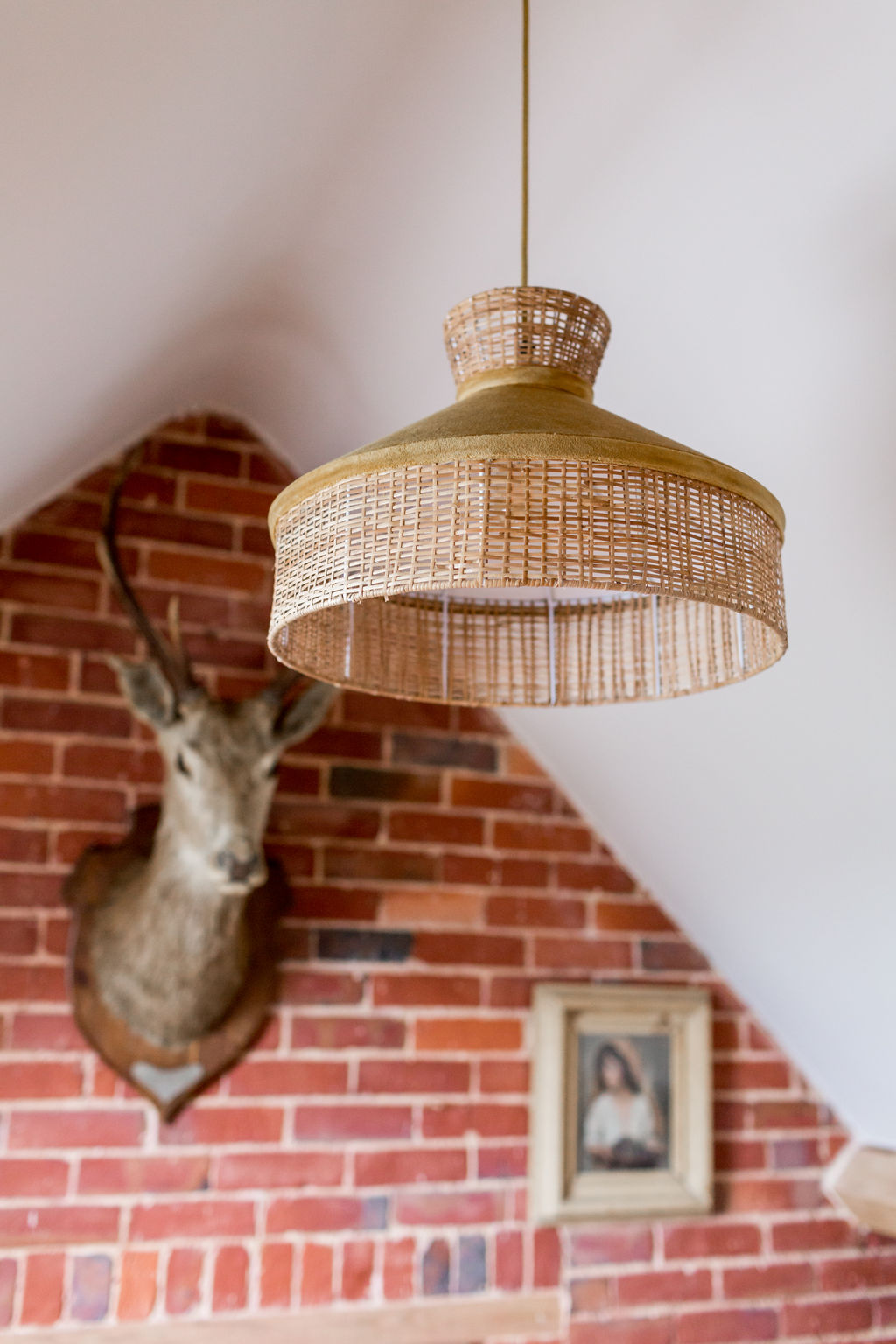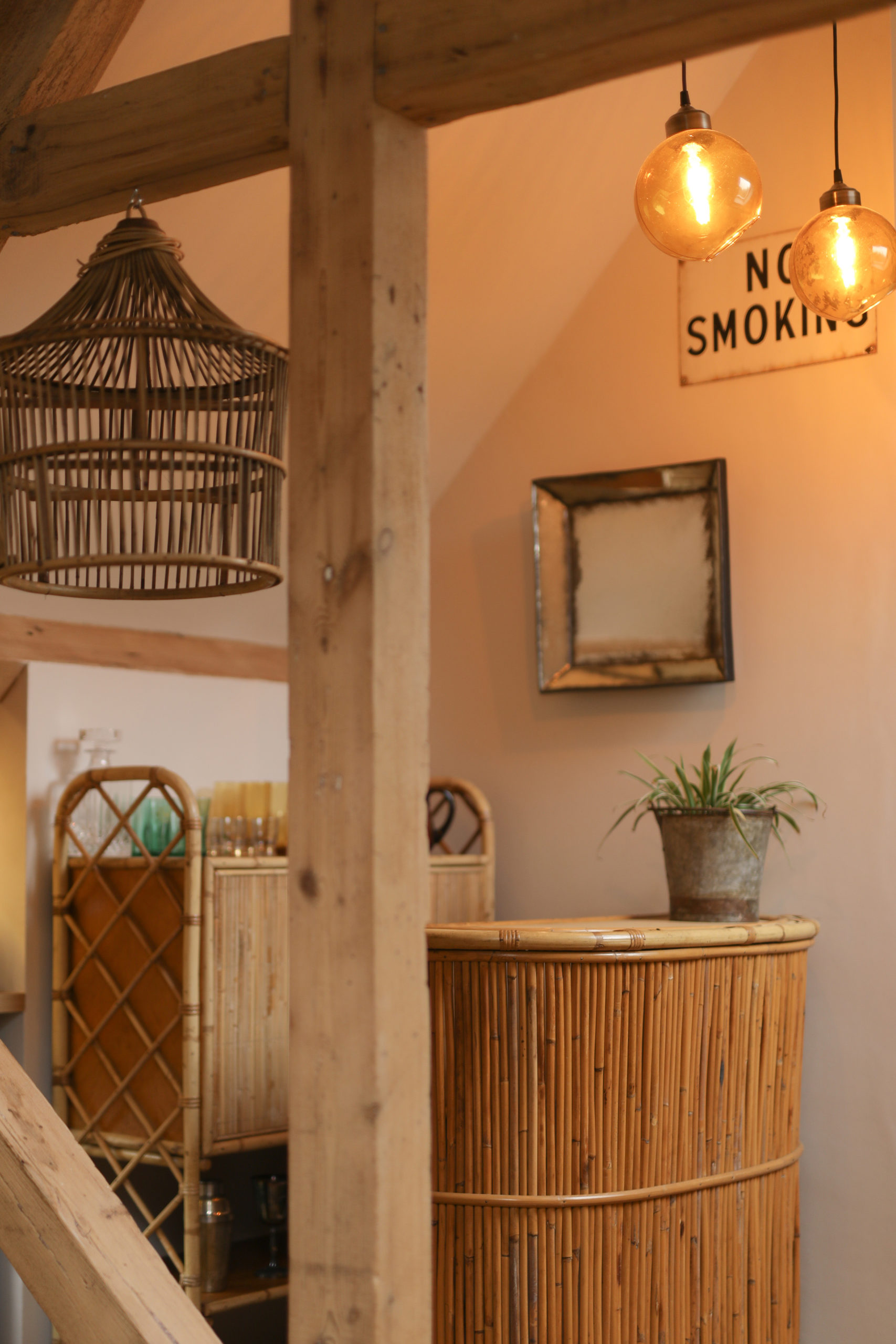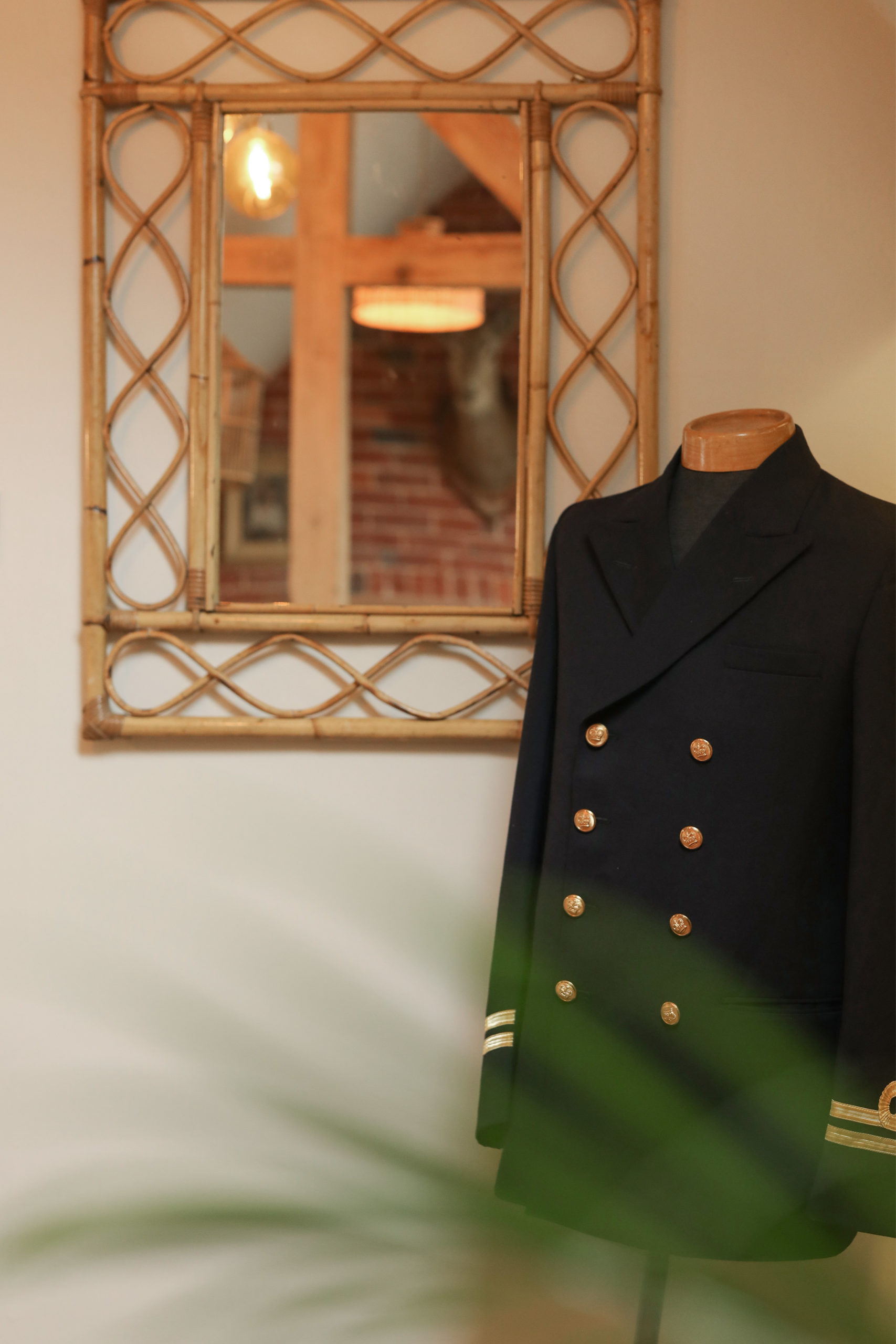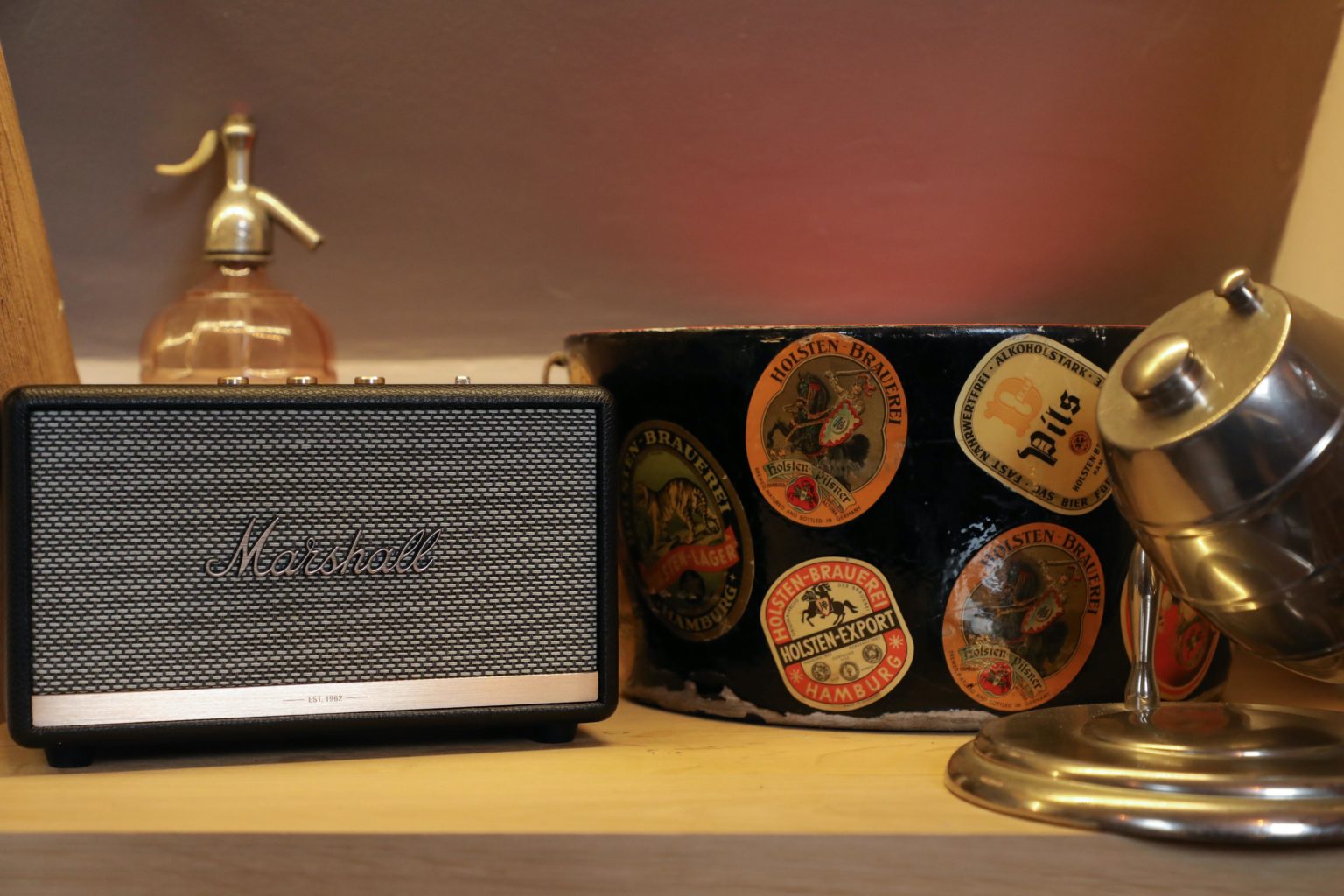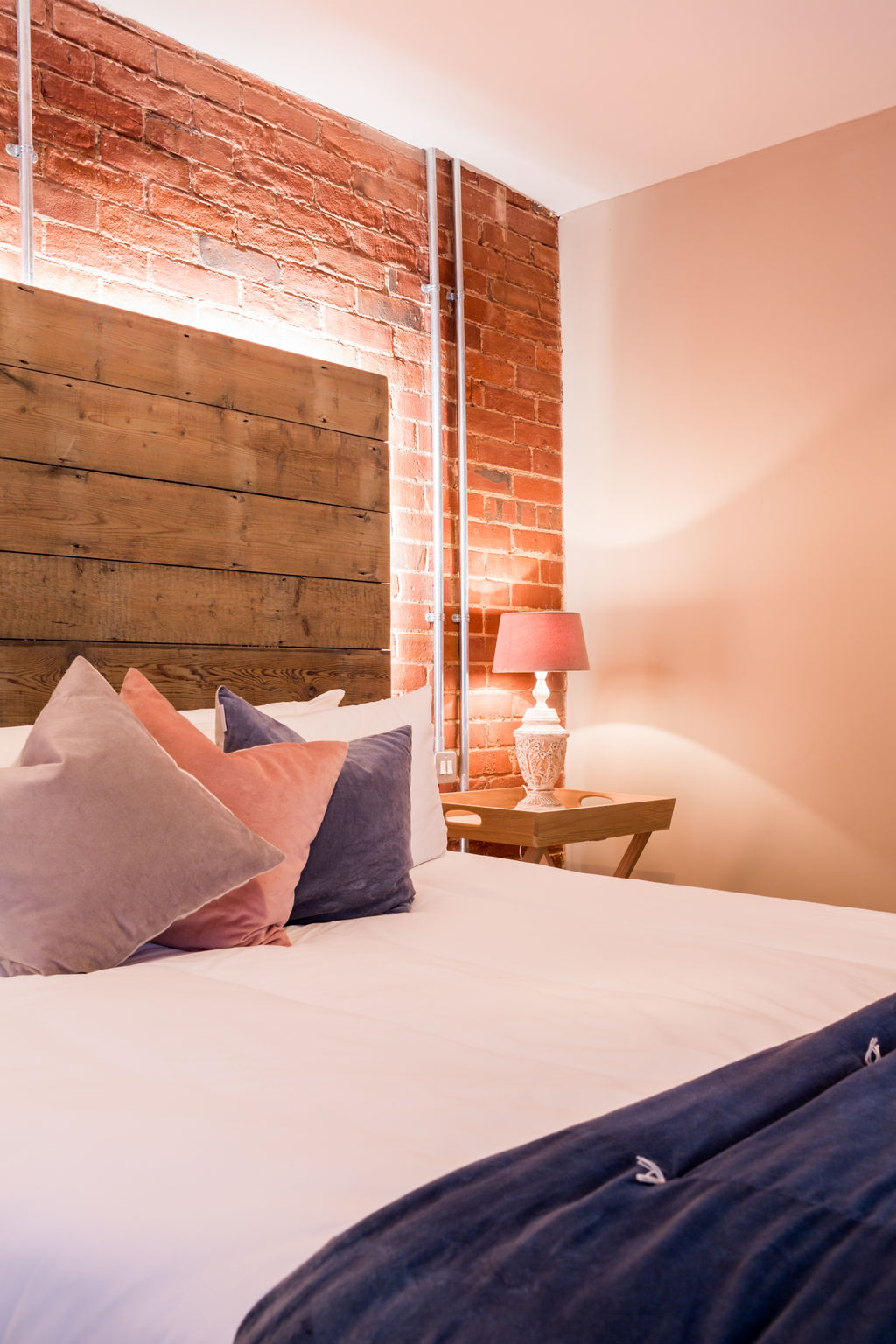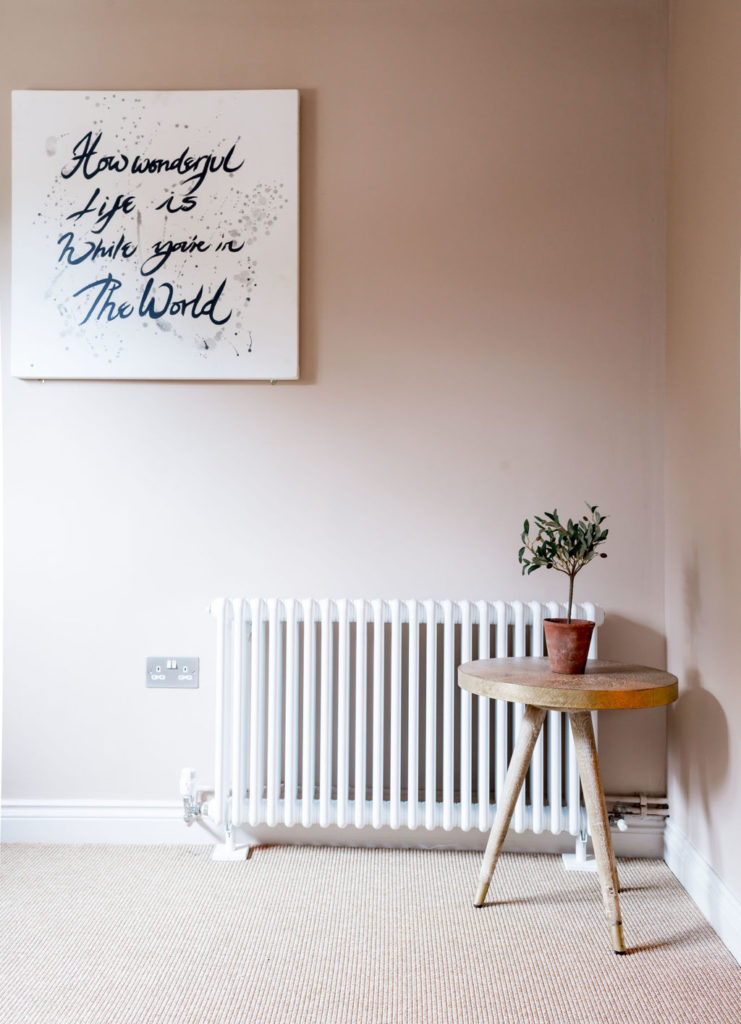 News : 11 / 12 / 19
Autumn & Winter Wedding Days at Millbridge Court | A few Top Tips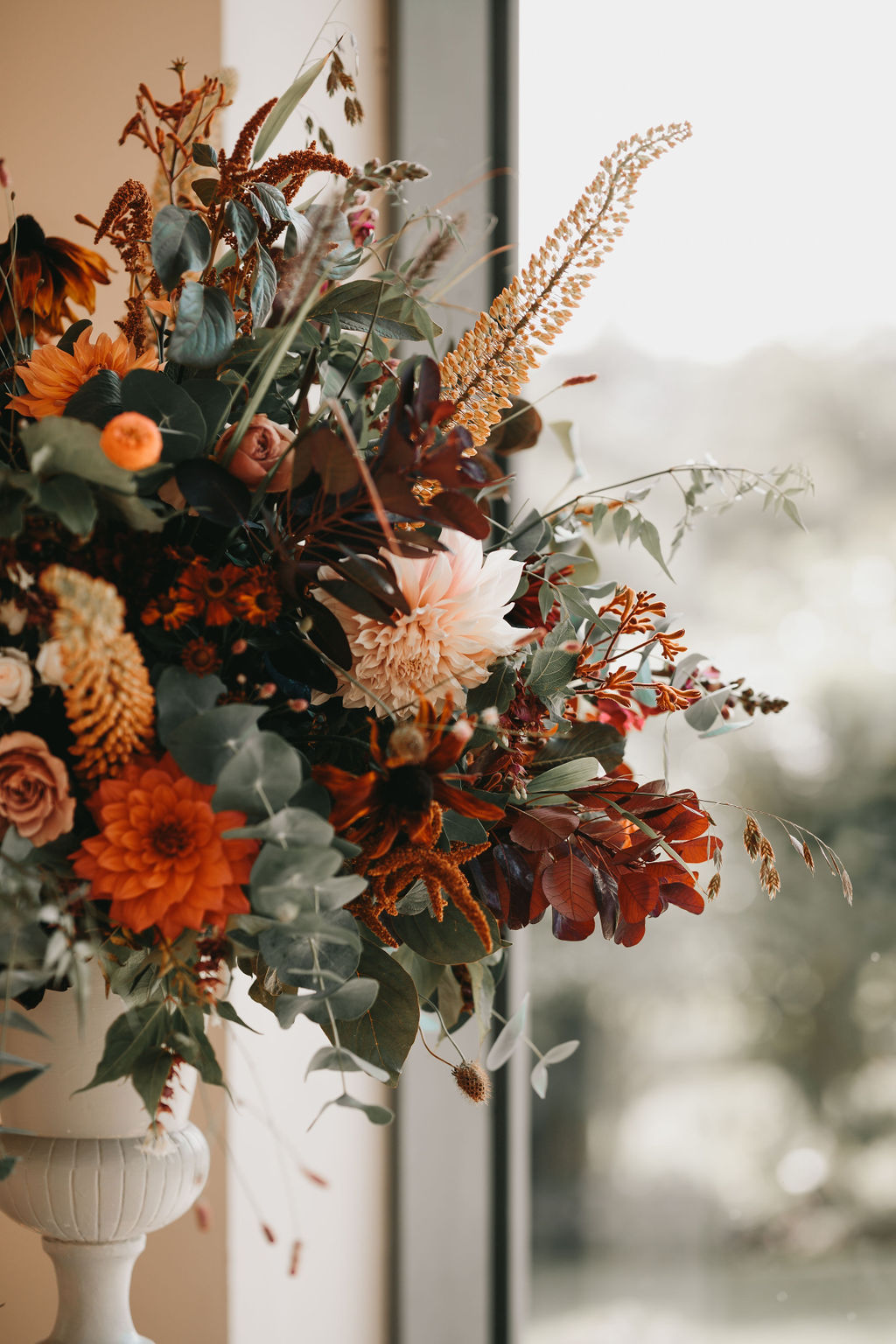 We adore the Autumn & Winter months here at Millbridge Court; the crisp weather, the romantic lighting, the change in Colour Palettes, the unique styling details, there's just so much to love. So with that in mind, we thought we would share just a few tips for those Couples who have booked, or are thinking of booking an Autumn or Winter Wedding Day and as ever, we've included some rather gorgeous imagery from recent Millbridge Court Wedding Days.
Tip 1. Embrace the Season with your floral design and Colour Palette.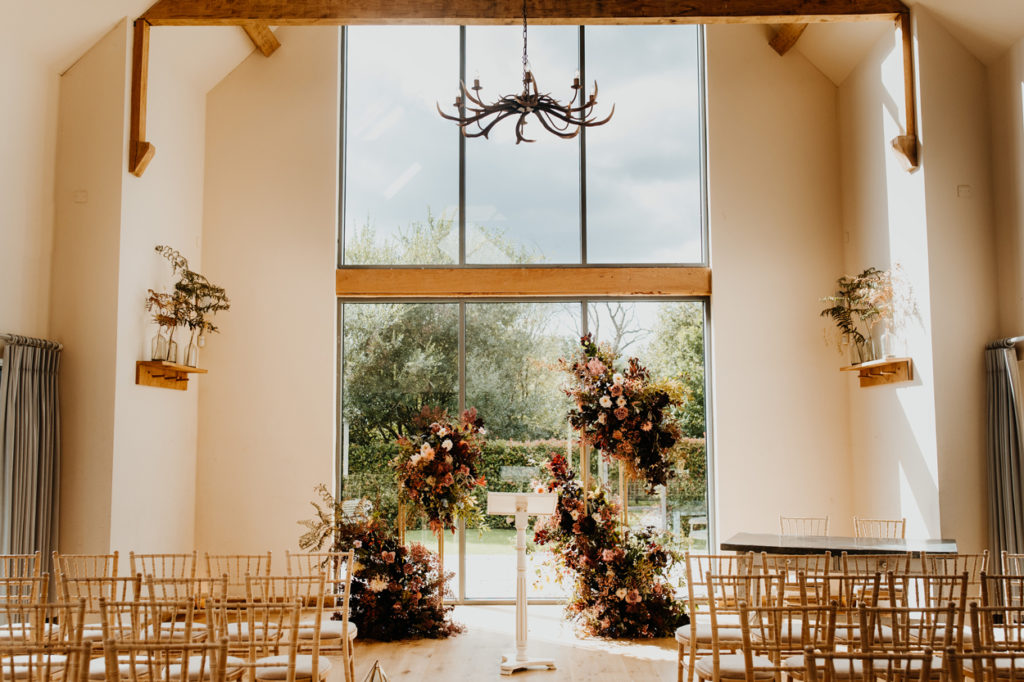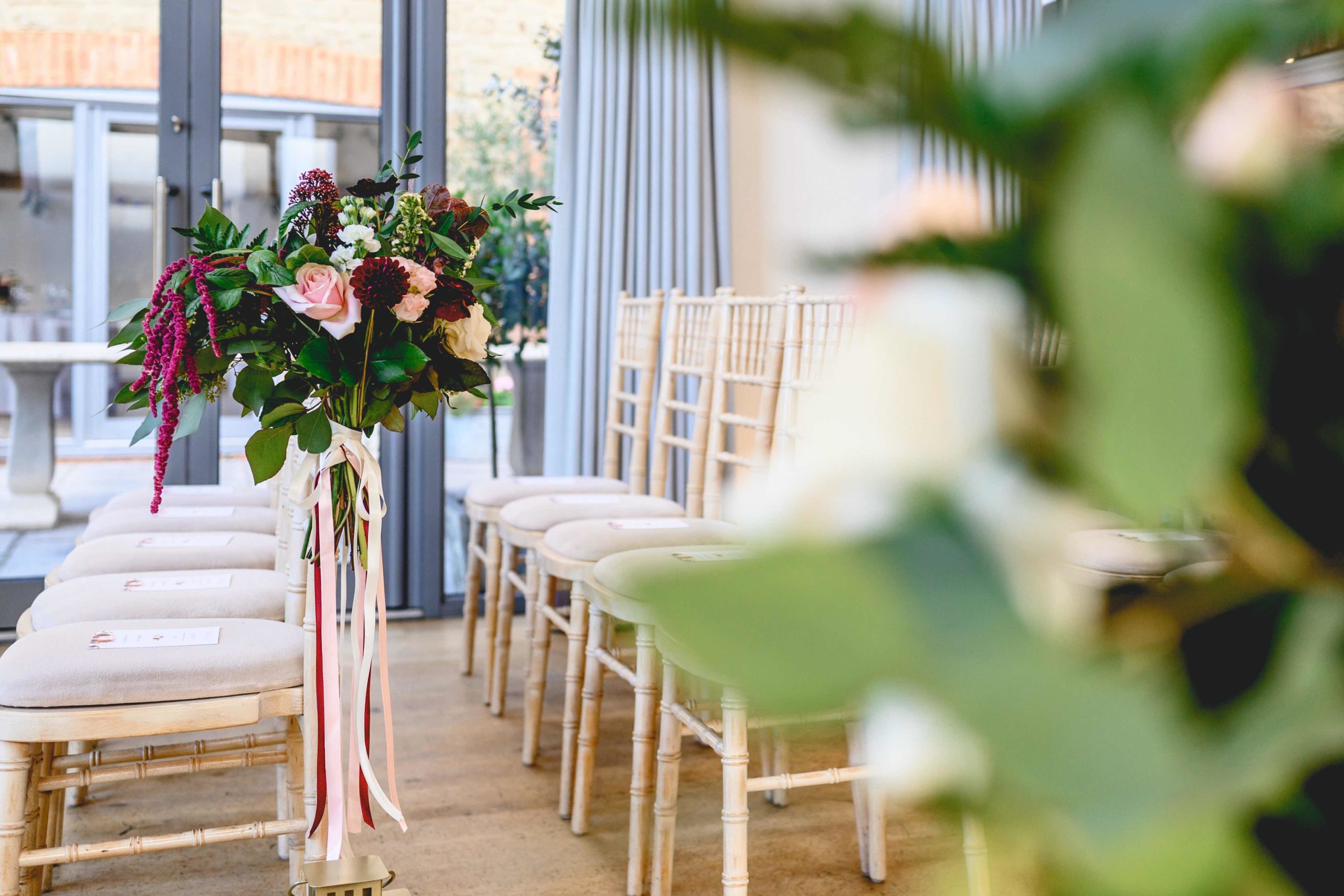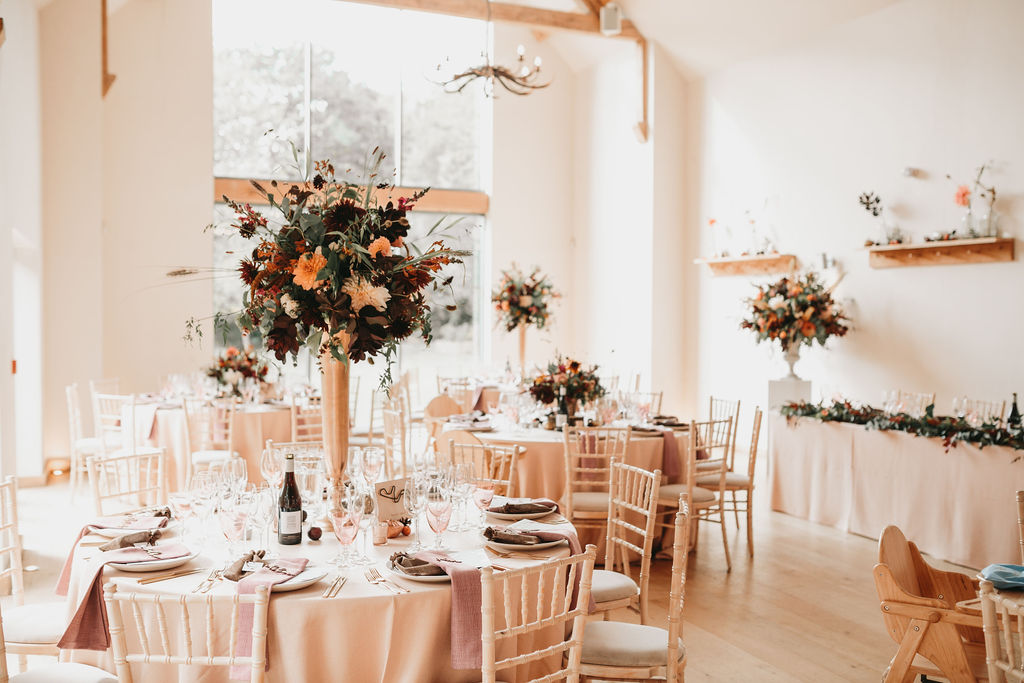 (Top) Jonny MP Photography | Jenni Bloom Flowers, (Middle) Emmie Scott Photography | Michelle Geldhill, (Bottom) Catherine Carter Weddings | Hannah Berry Flowers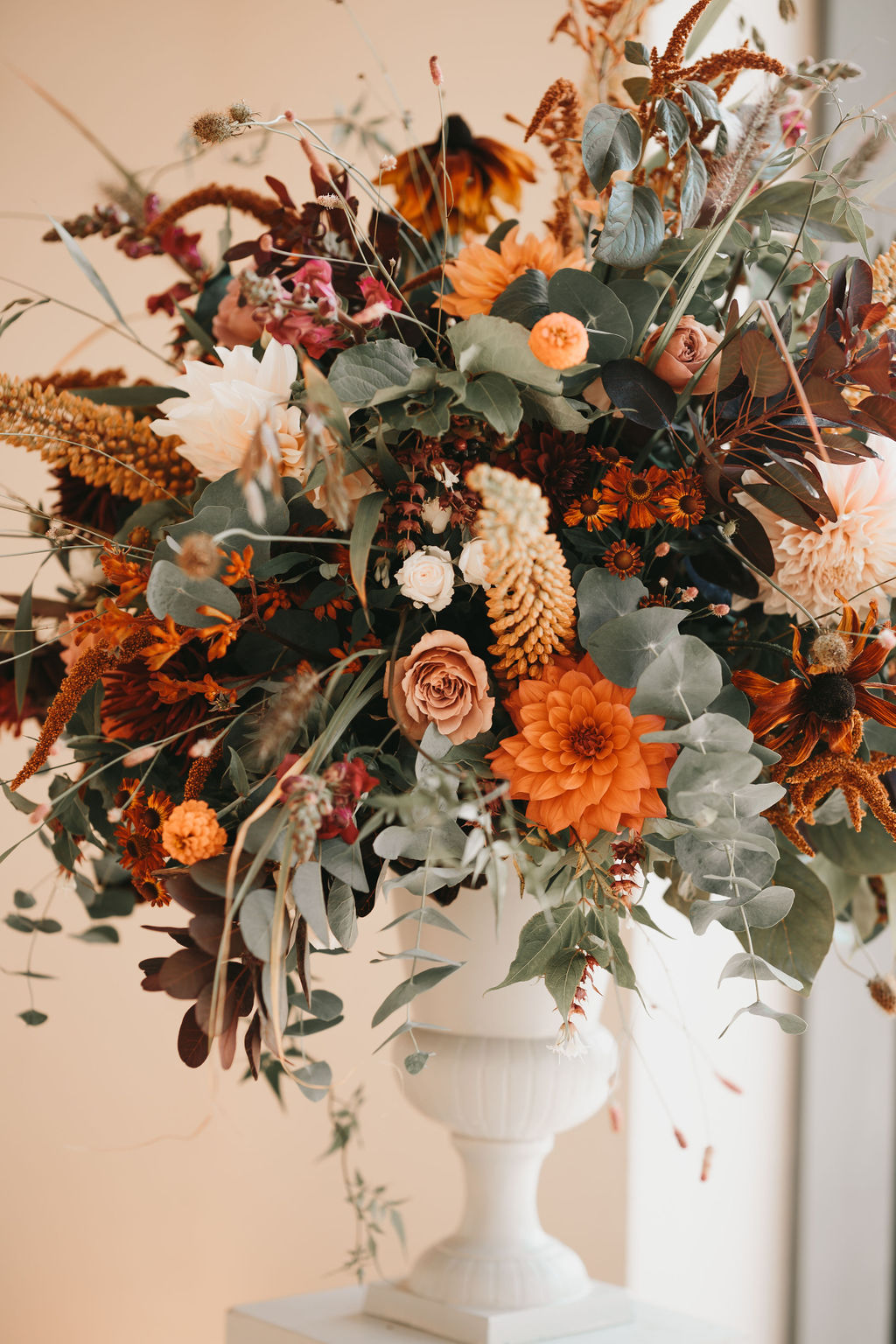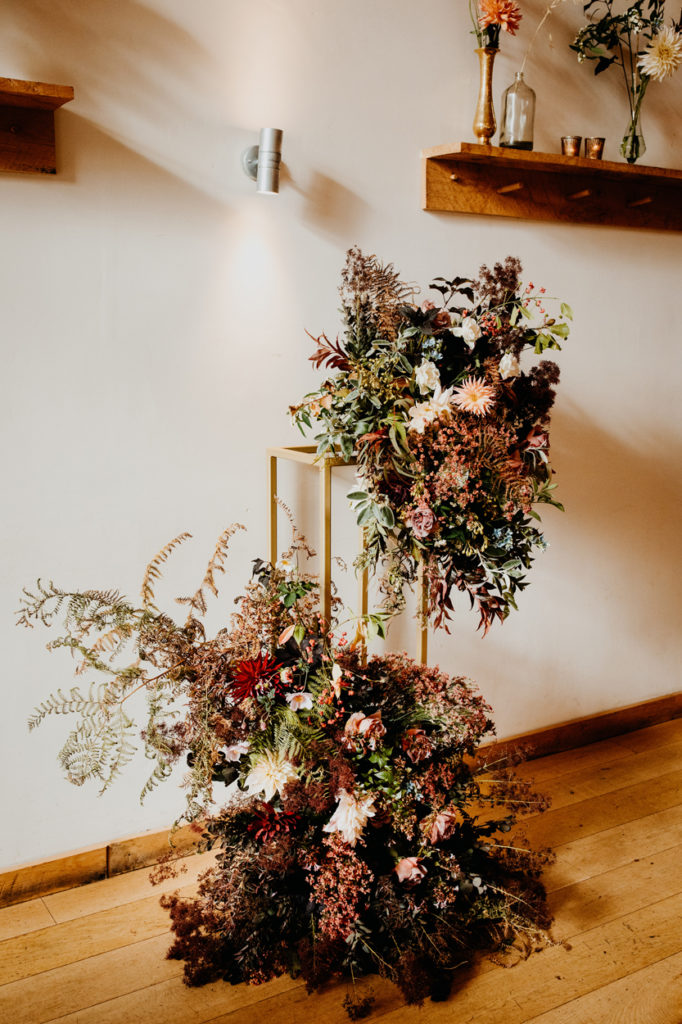 (Left) Catherine Carter Weddings | Hannah Berry Flowers; (Right) Jonny MP Photography | Jenni Bloom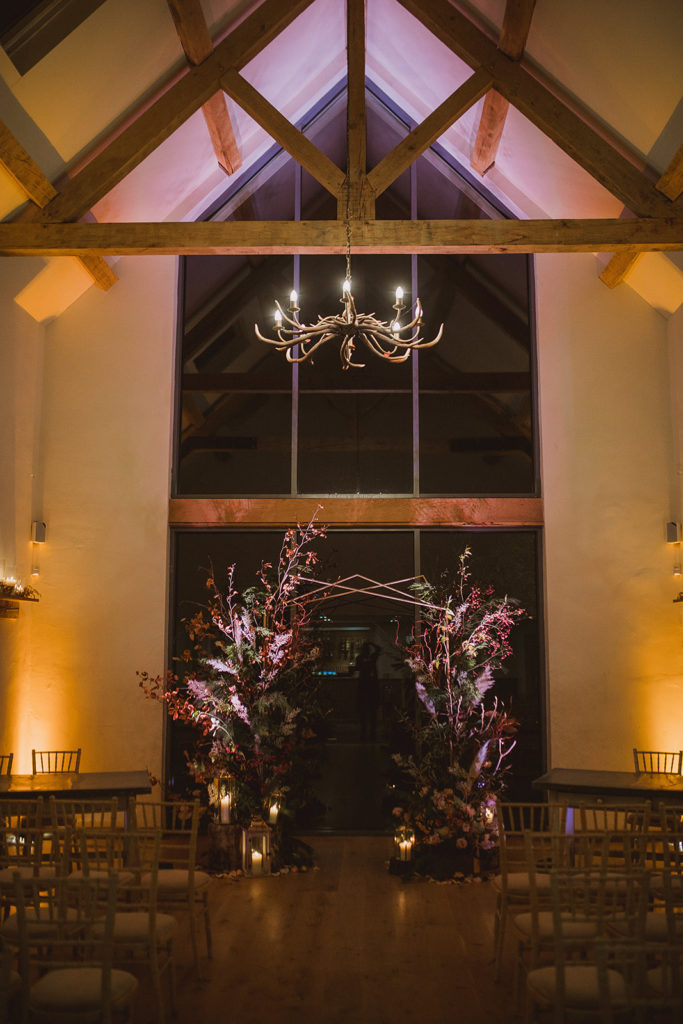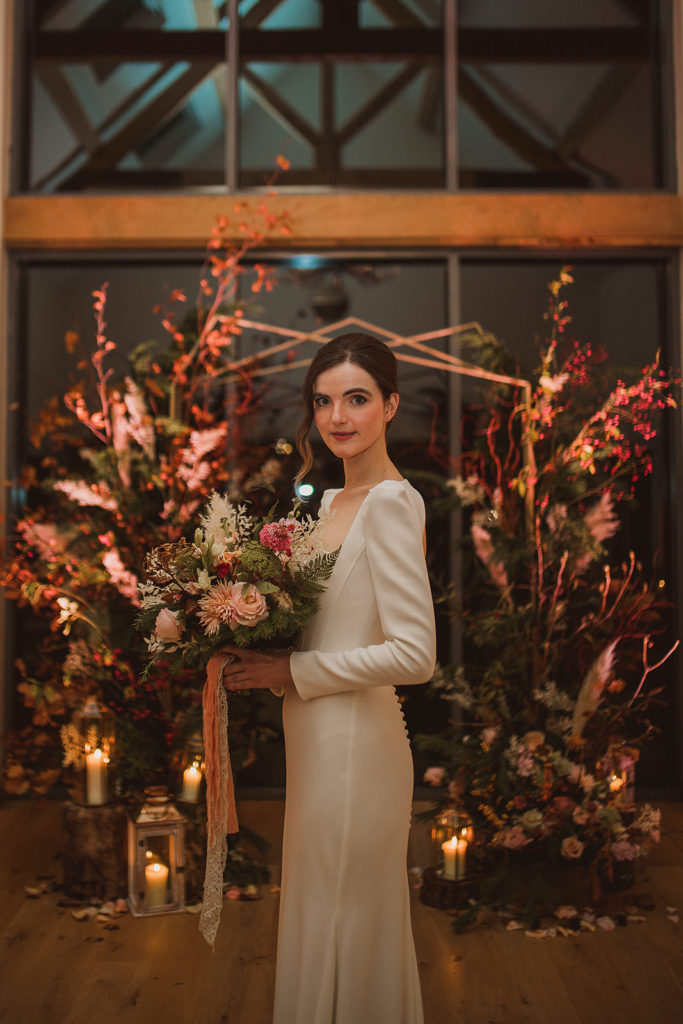 (Both) The Springles | Meadowfolk
Tip 2. Offer a festive or seasonal drink to your Guests.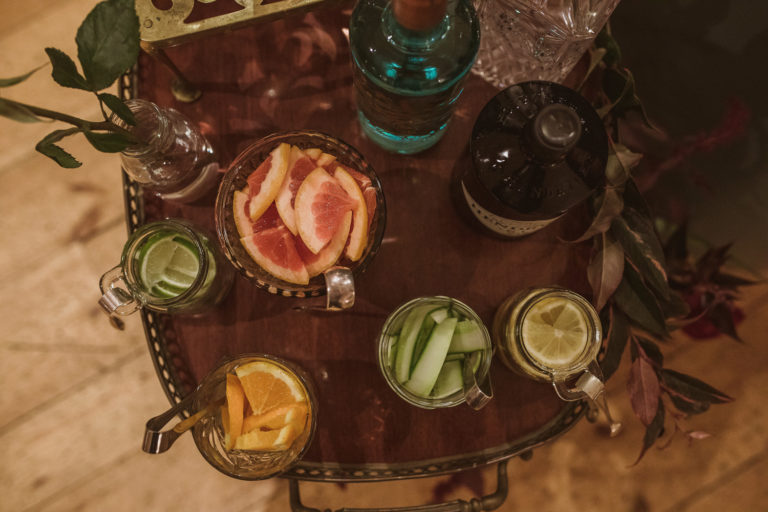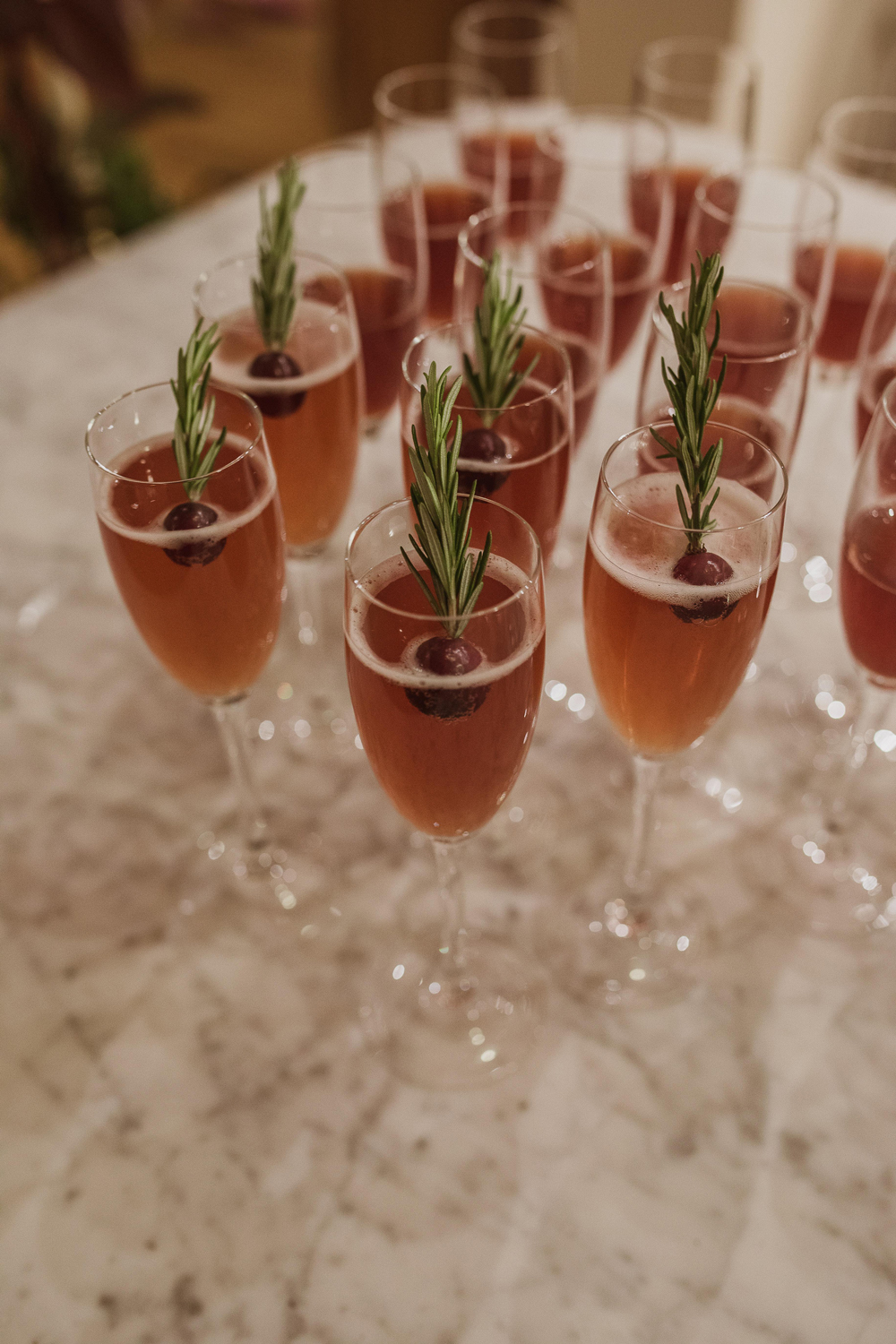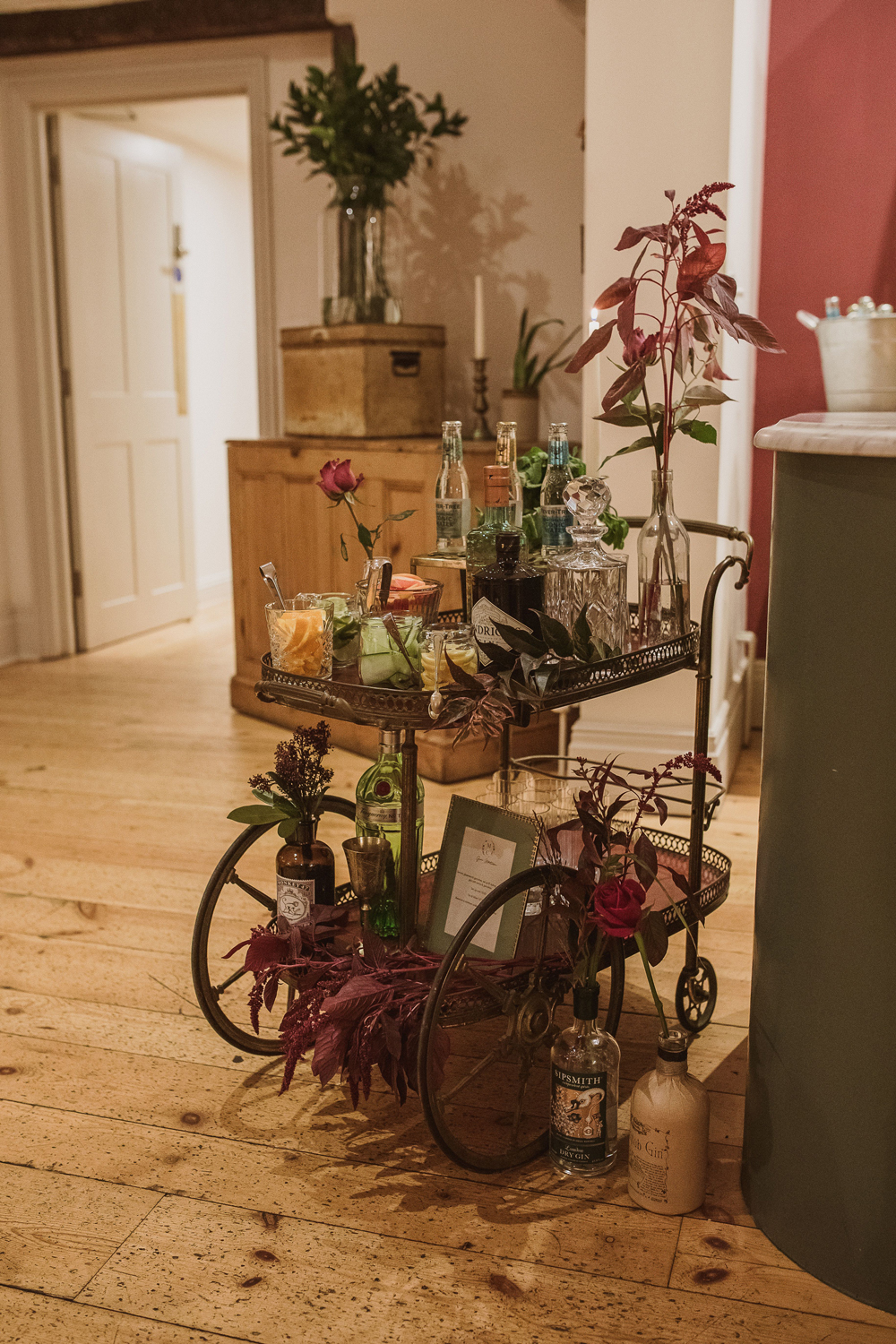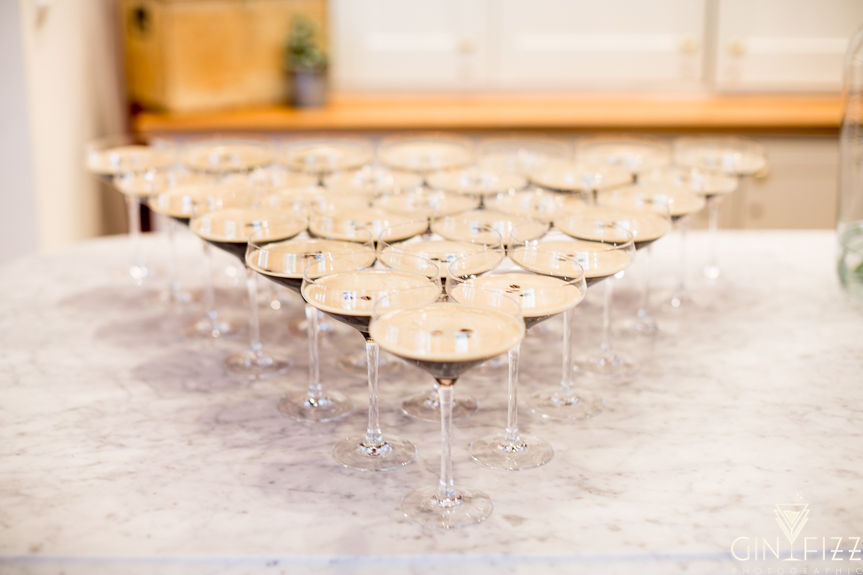 Cranberry Mimosa & our Gin Station captured by The Springles, Espresso Martini's captured by Gin Fizz Photographic
Tip 3. With the daylight hours being shorter at this time of year, you can really make the most of the magical atmosphere that additional lighting and candlelight can create.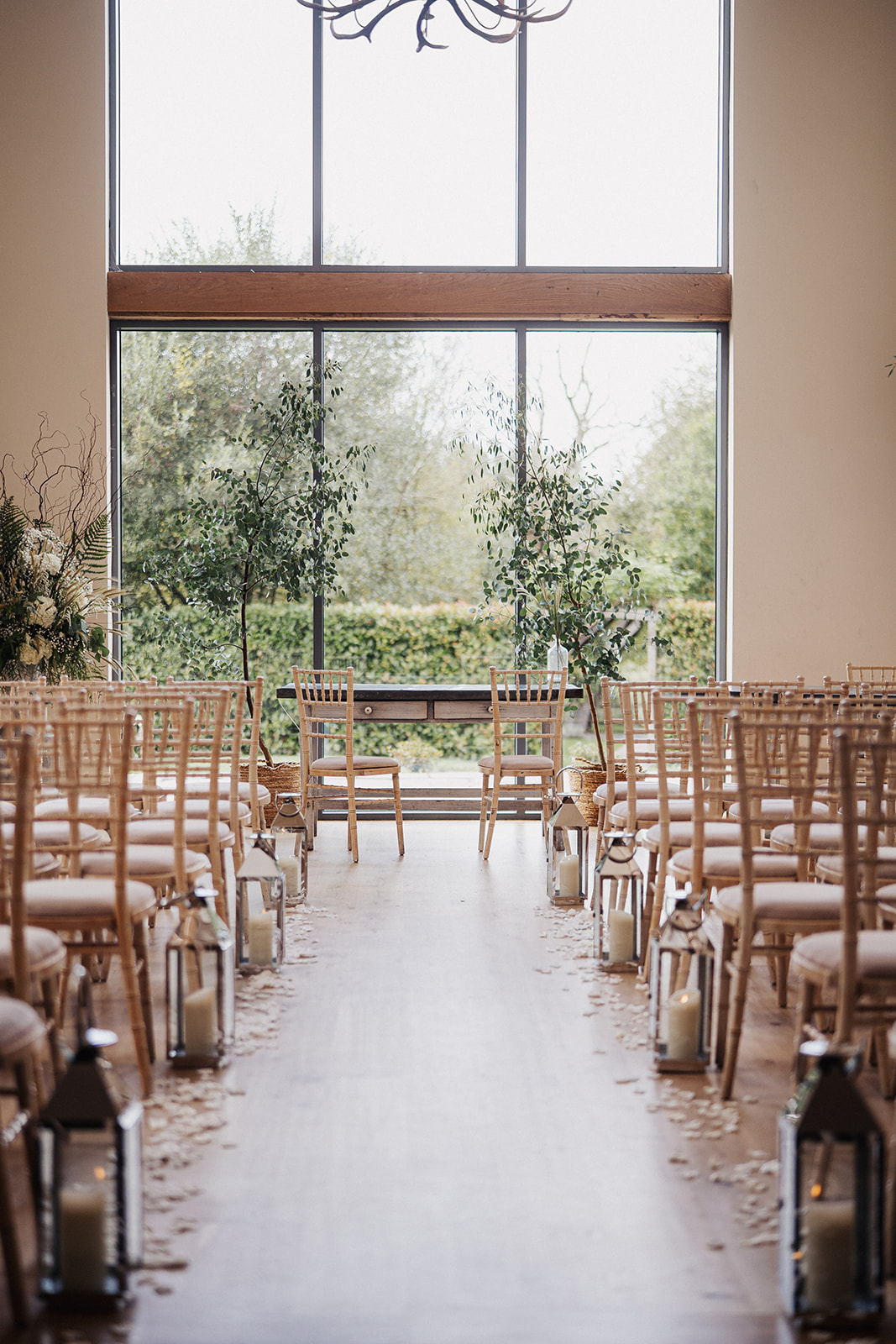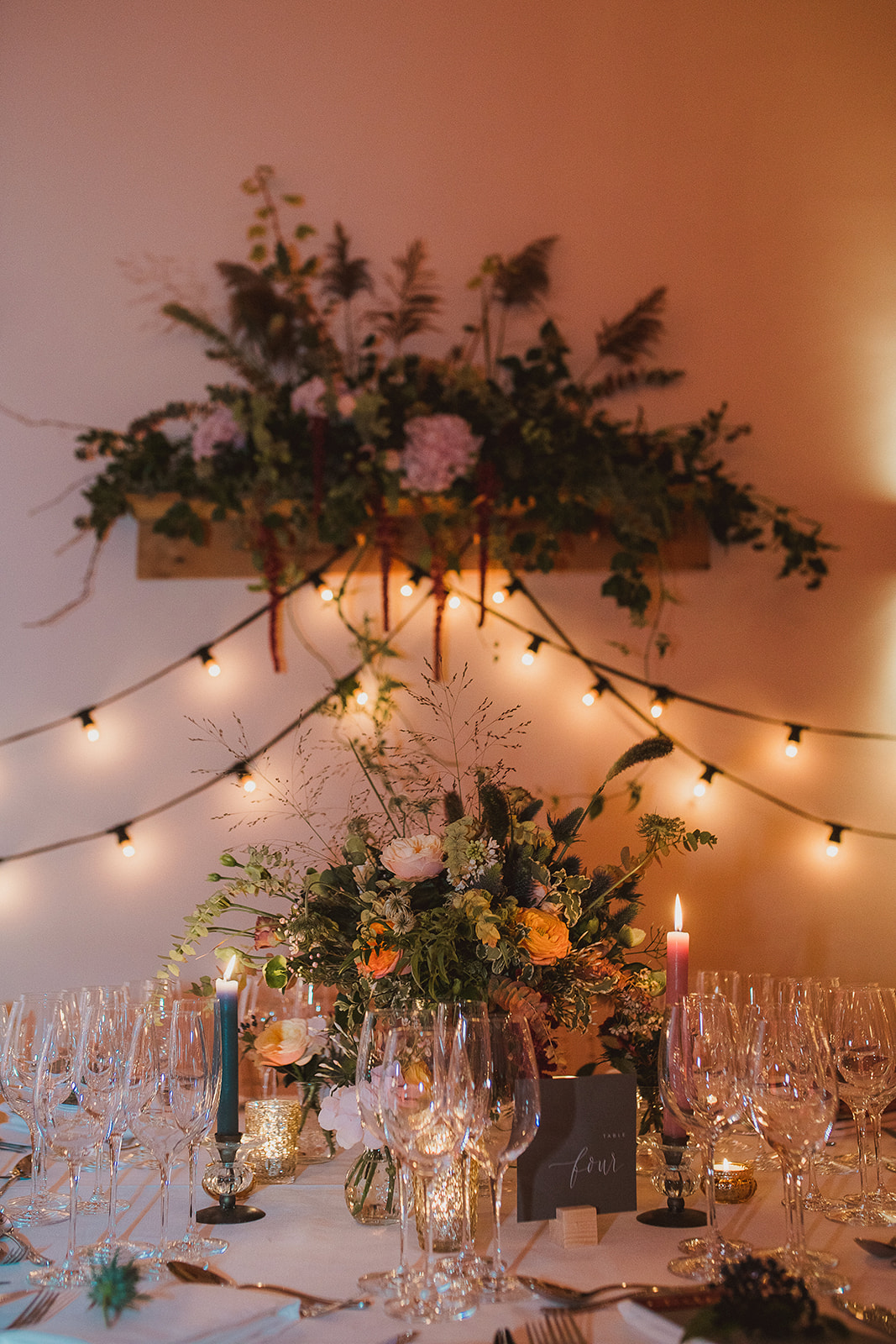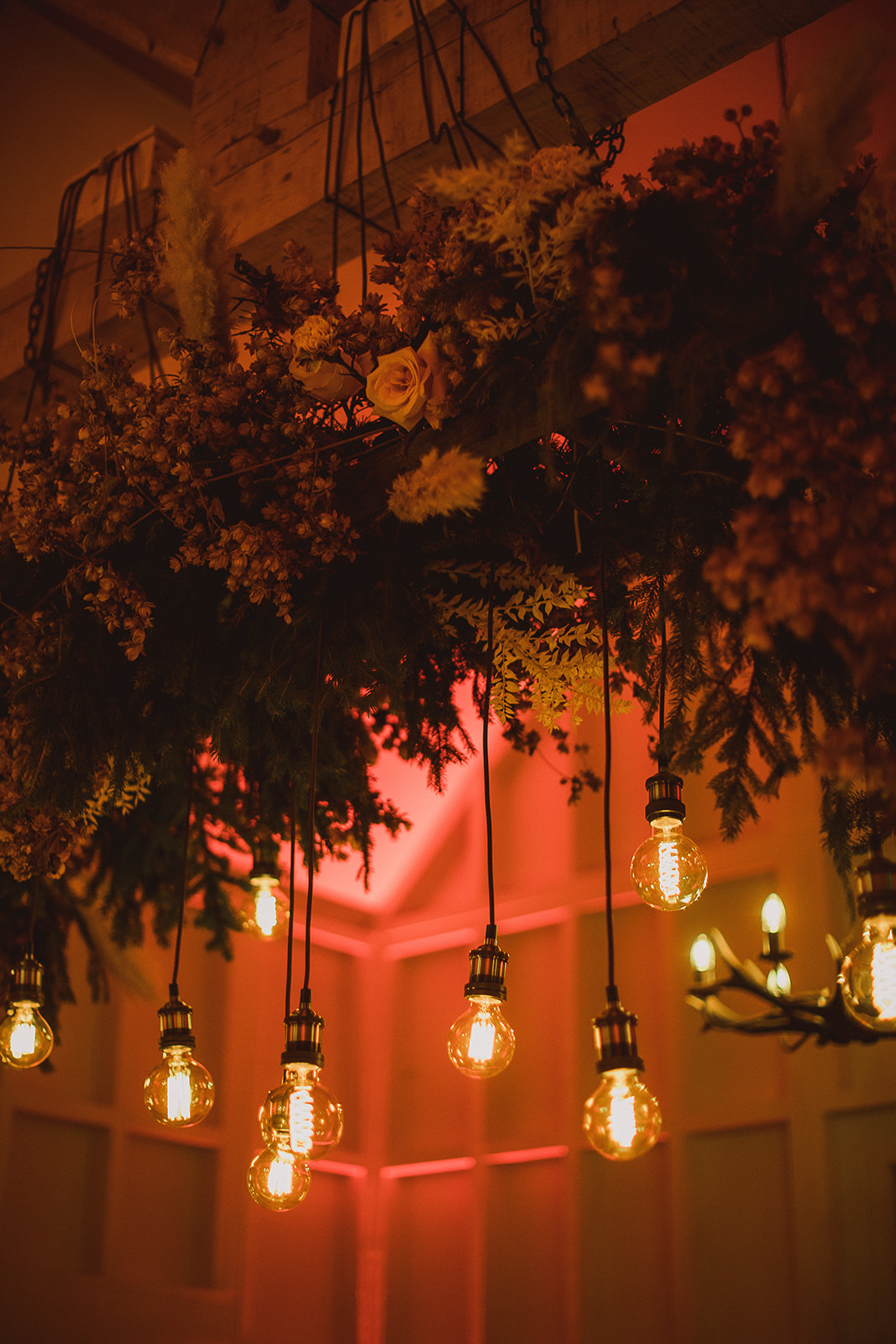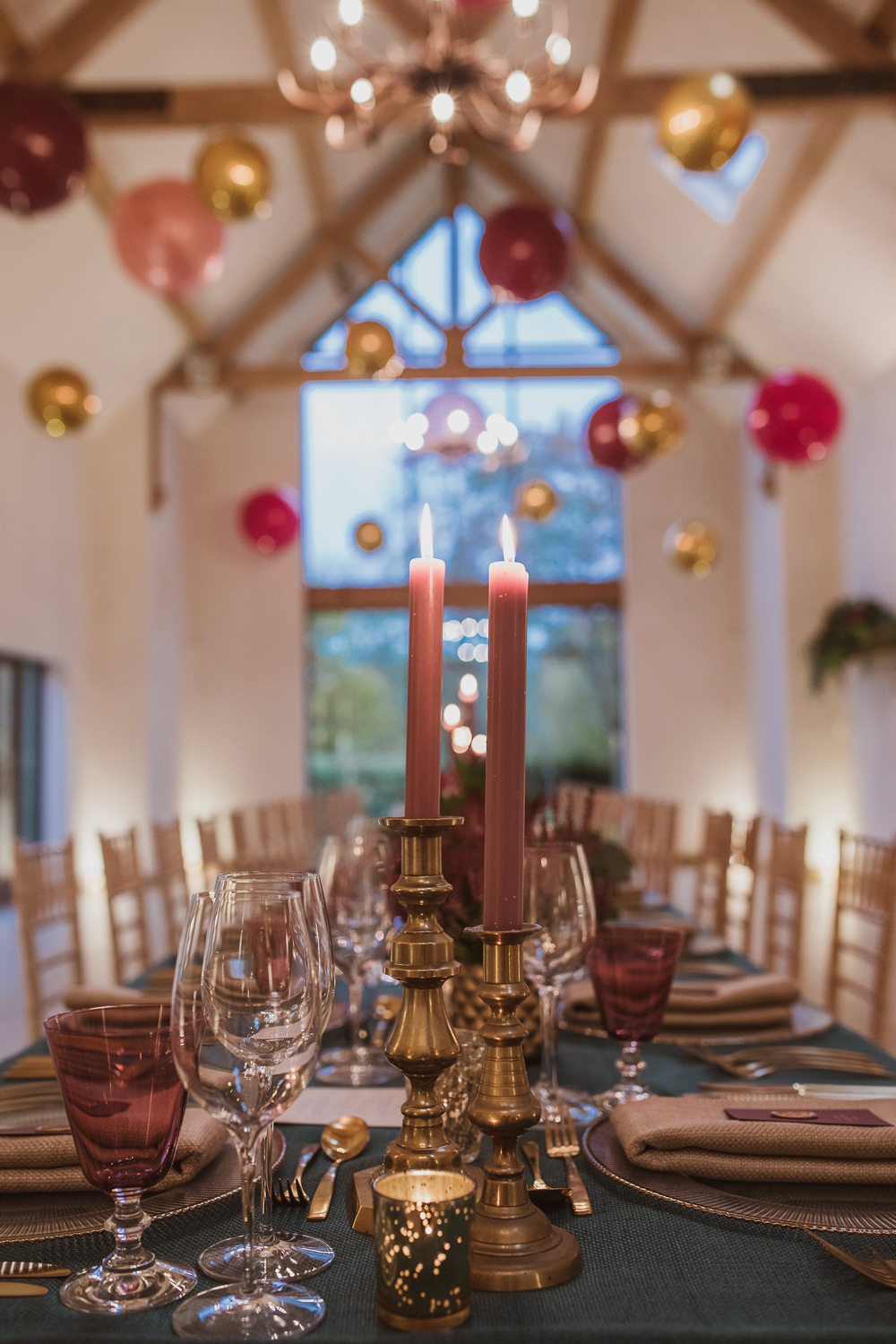 (Top Left) Kit Myers | Lavender Hill Company (Top Right) The Springles | Jenni Bloom Flowers (Bottom Left) The Springles | Creative Spark Services | Topiary Tree by Carrie Macey (Bottom Right) The Springles | Bubblegum Balloons
Tip 4. Offer a Menu that features warming dishes. Carve at the Table is always such a popular option throughout the Autumn and Winter months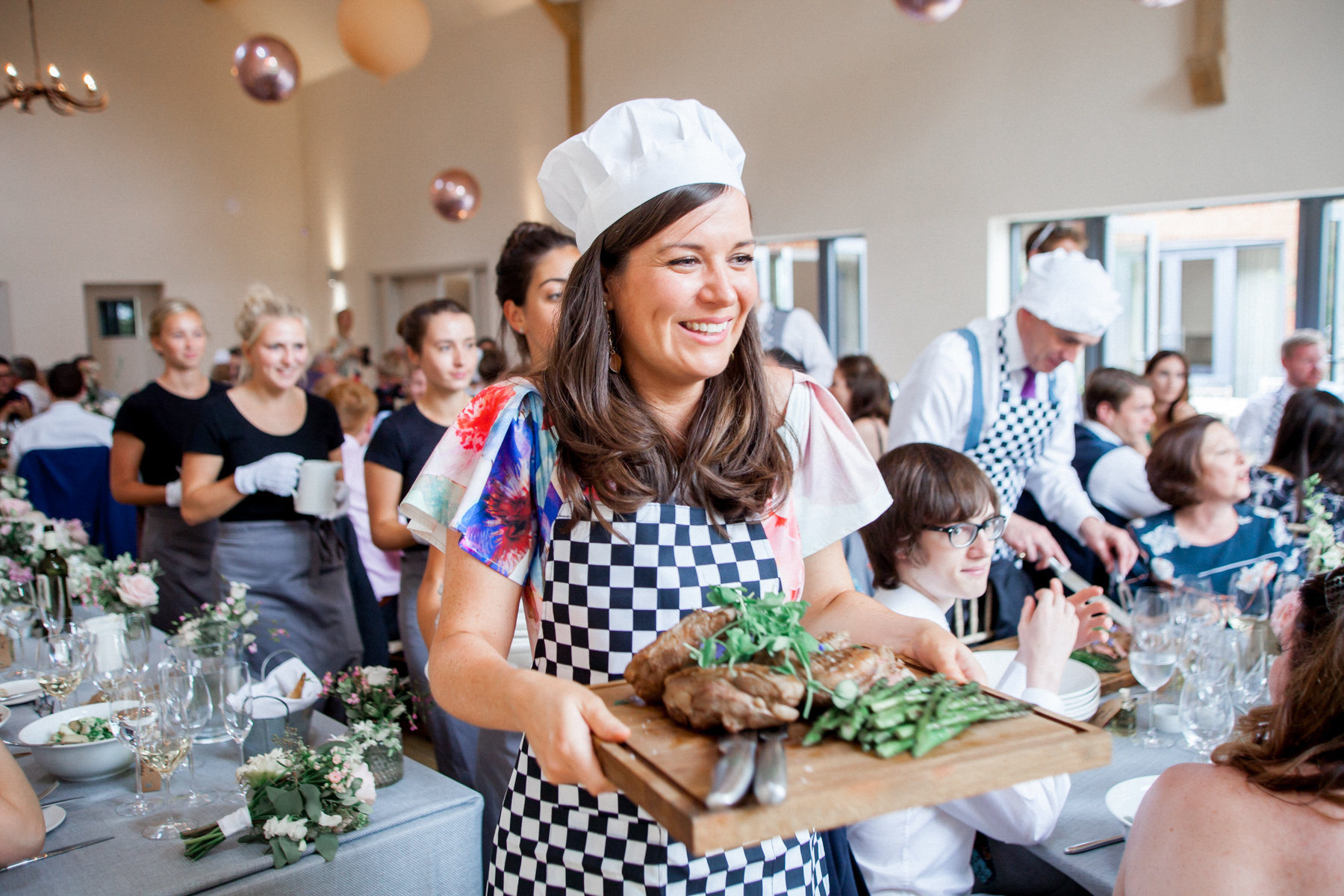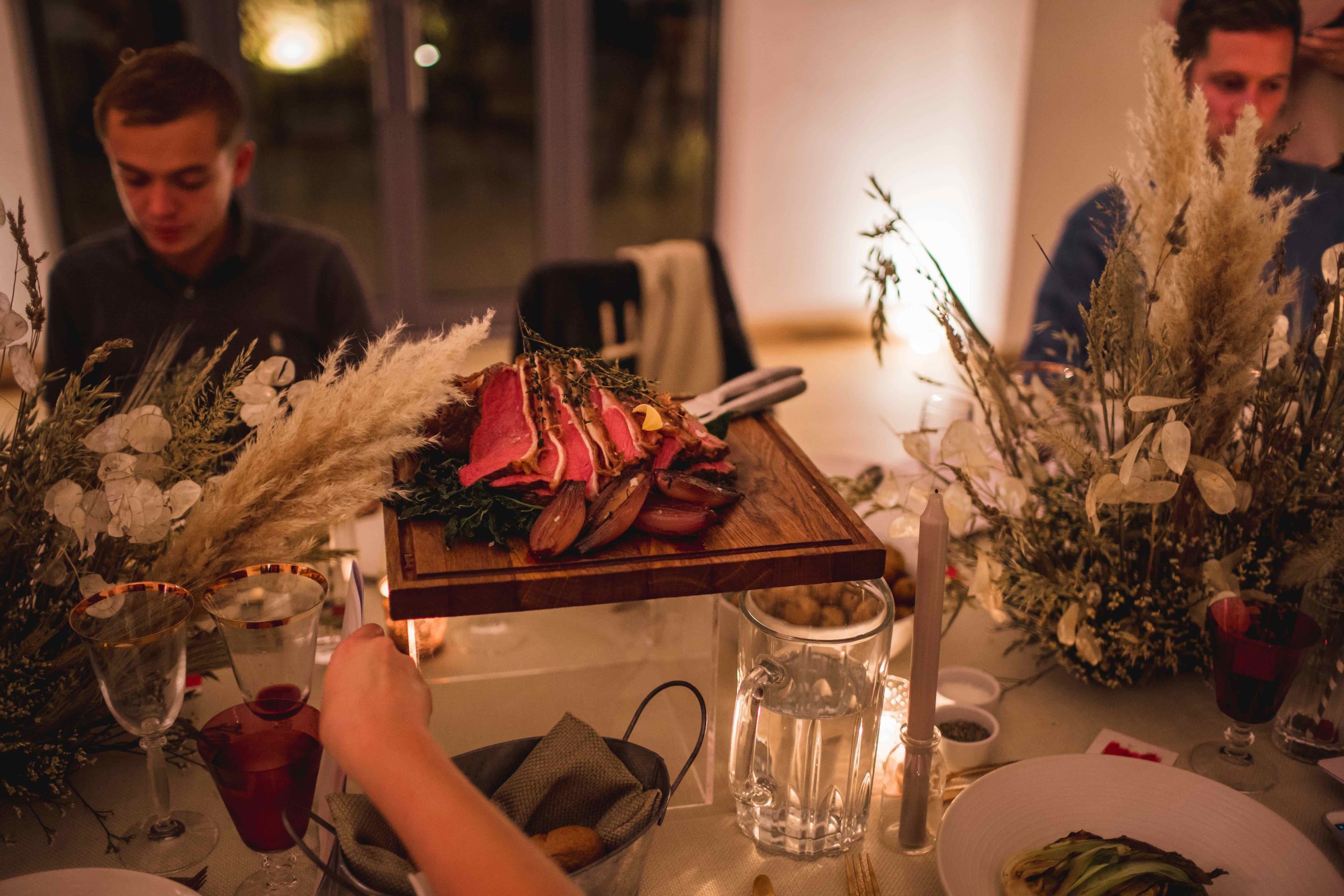 (Top) Philippa Sian Photography (Bottom) RS Brown Photography
Tip 5. Beautiful Couples Shots happen all year round, so embrace the cold, even the rain or snow (!) & make the most of the gorgeous Winter light.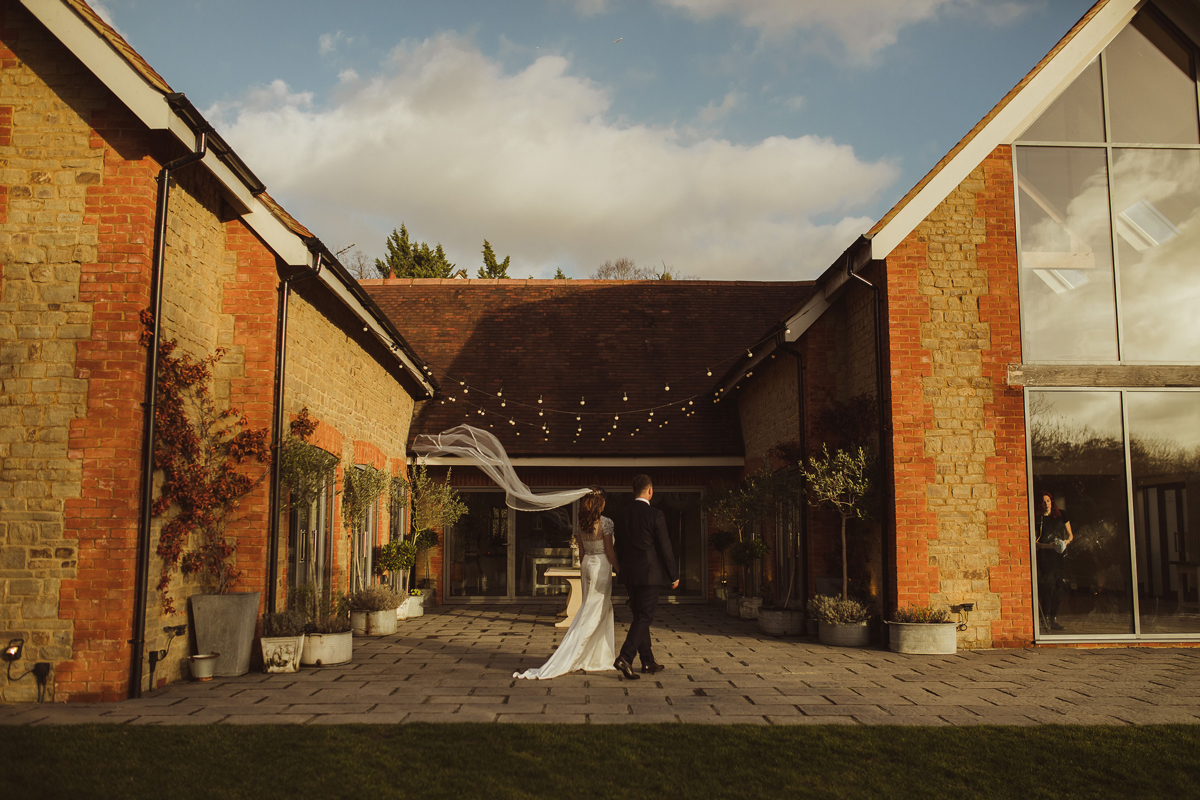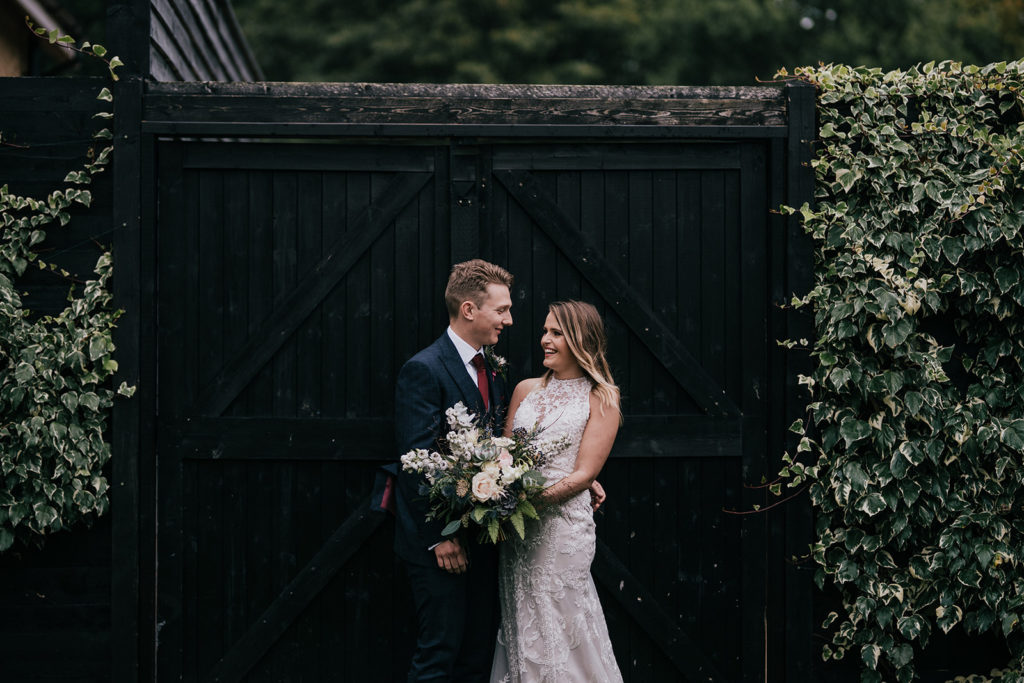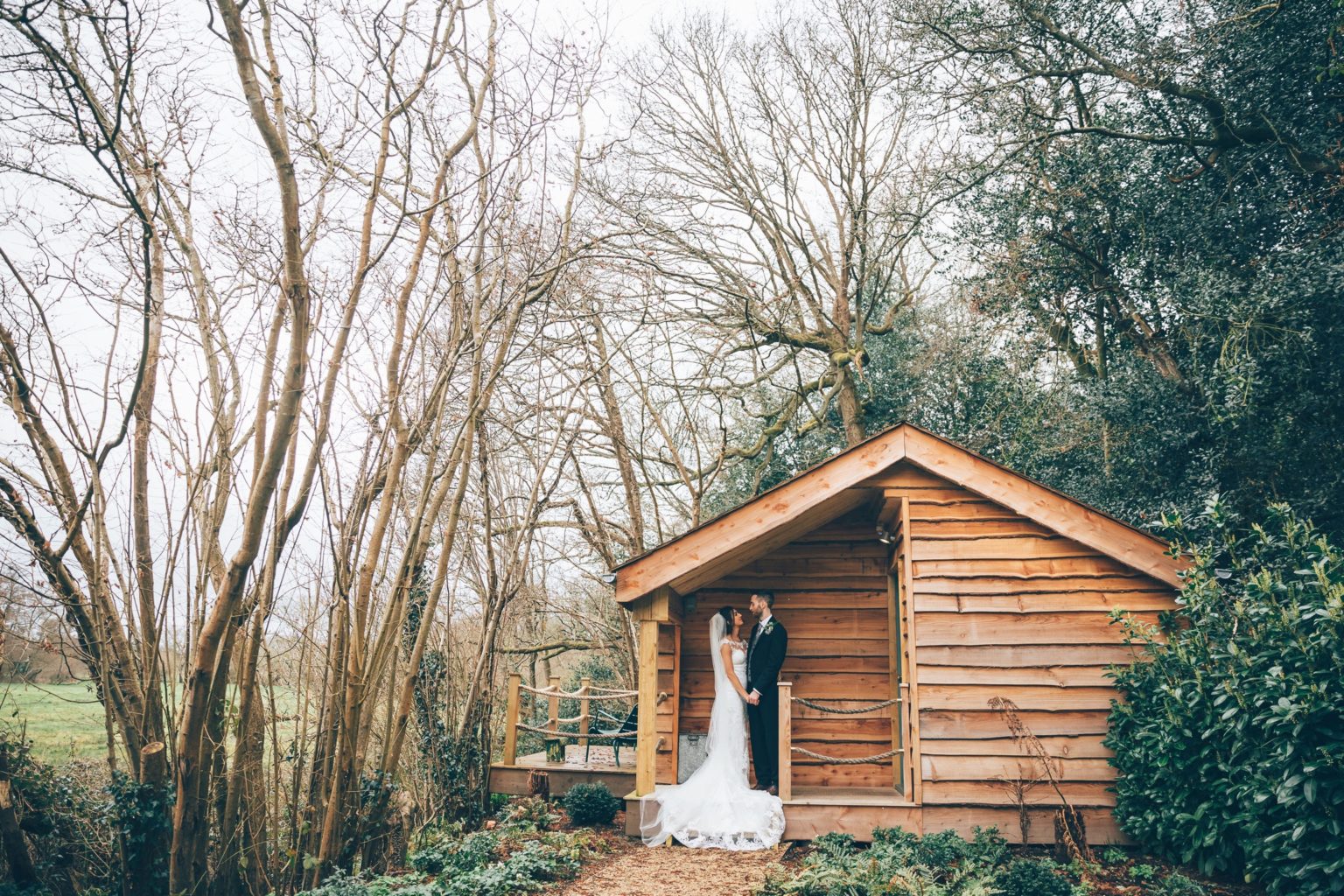 (Top) The Springles, (Middle) Diana V Photography (Bottom) Eleanor Joy Photography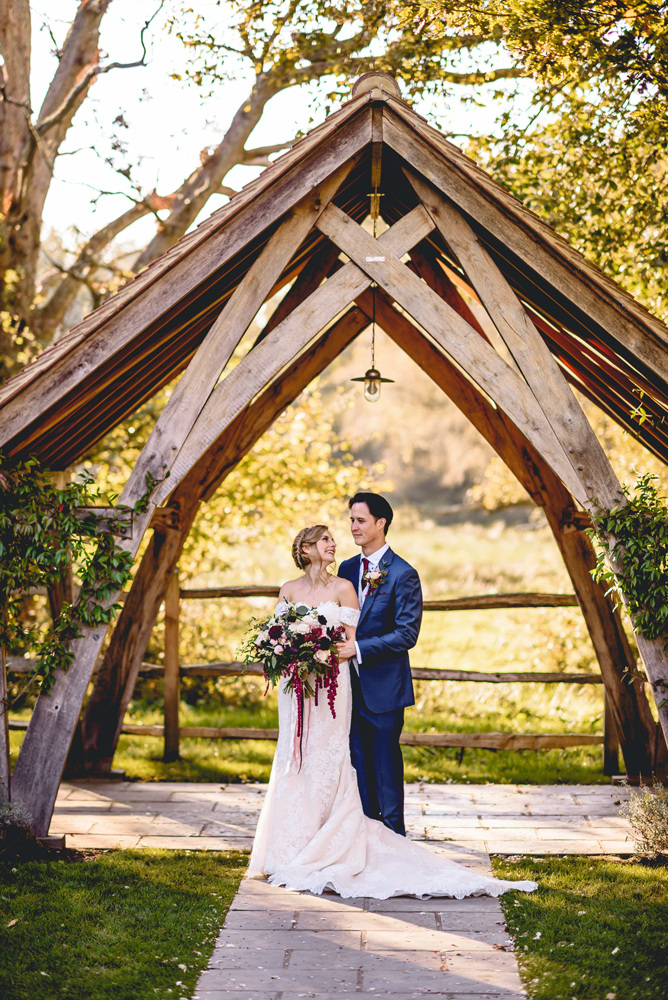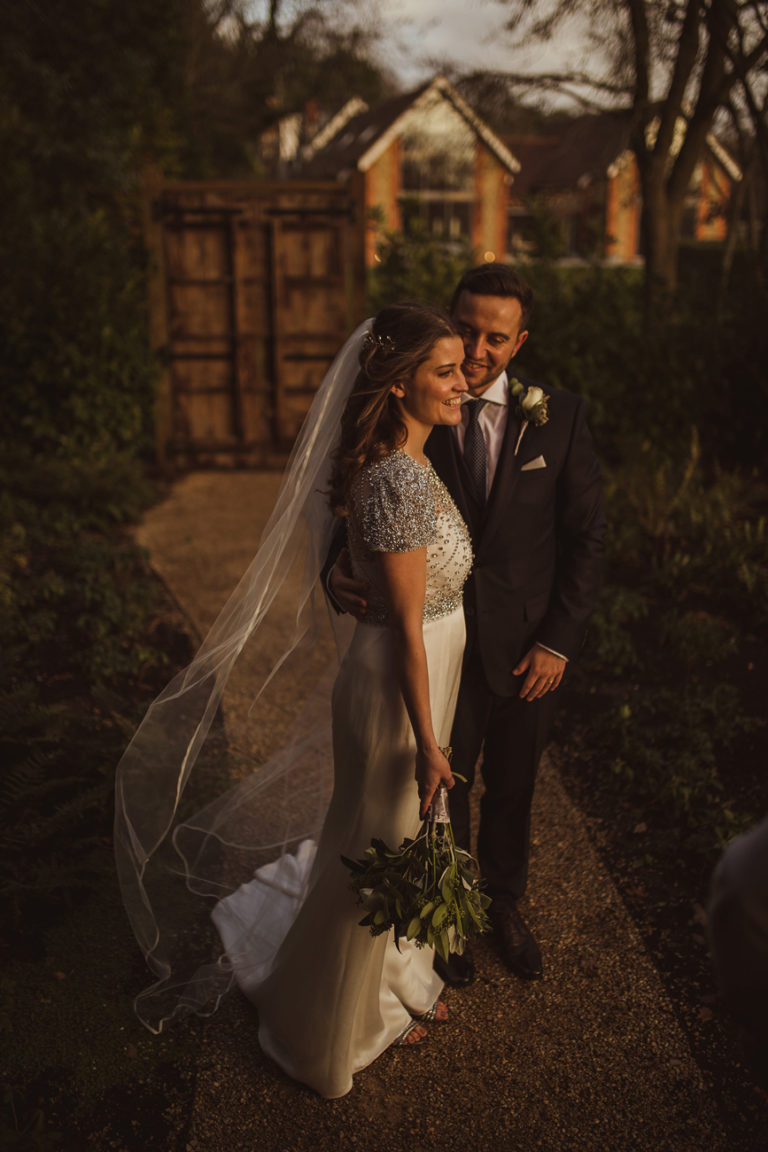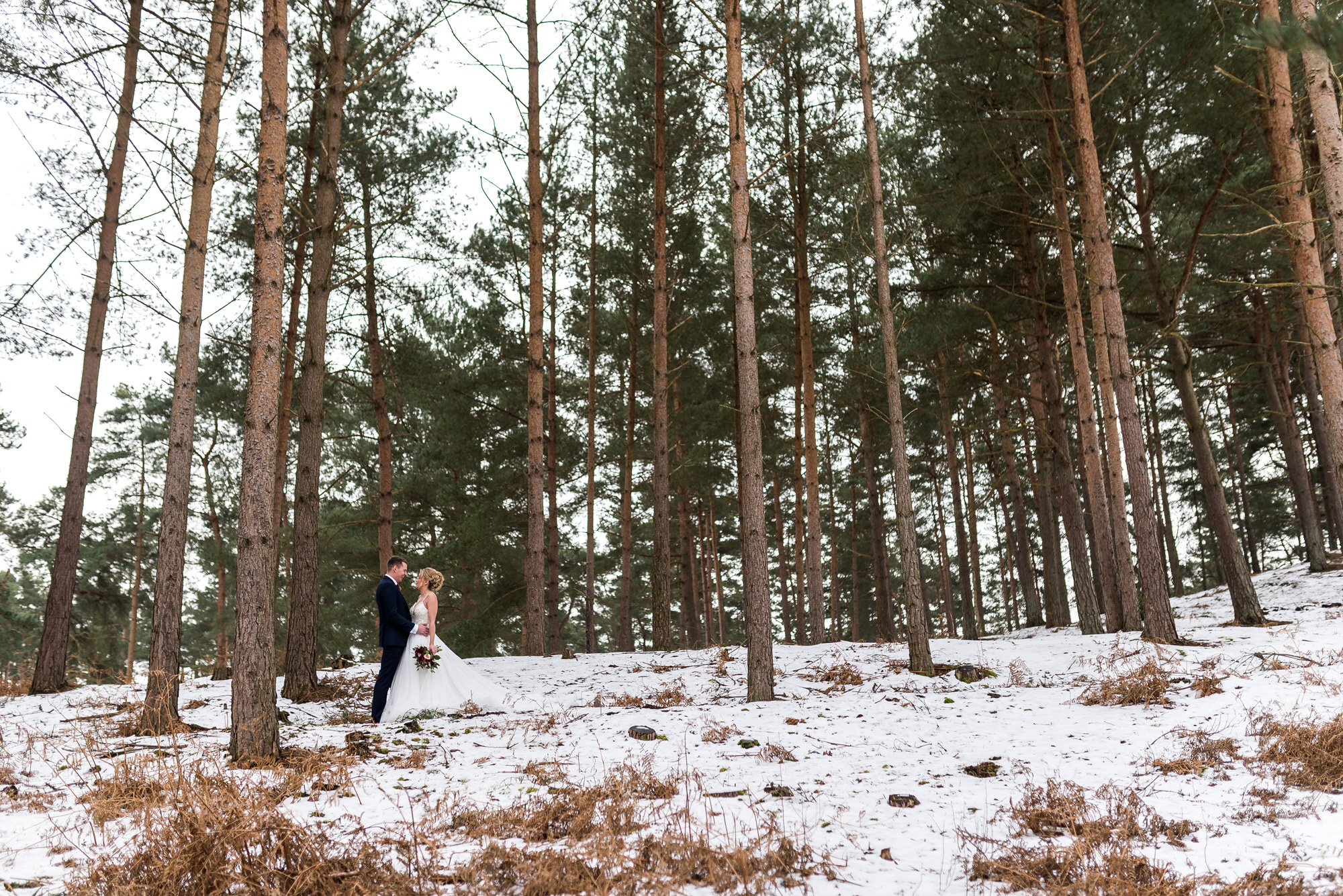 (Left) Emmie Scott Photography, (Right) The Springles, (Bottom) DM Photography
Tip 6. Be sure to capture a magical photo under the festoon lights.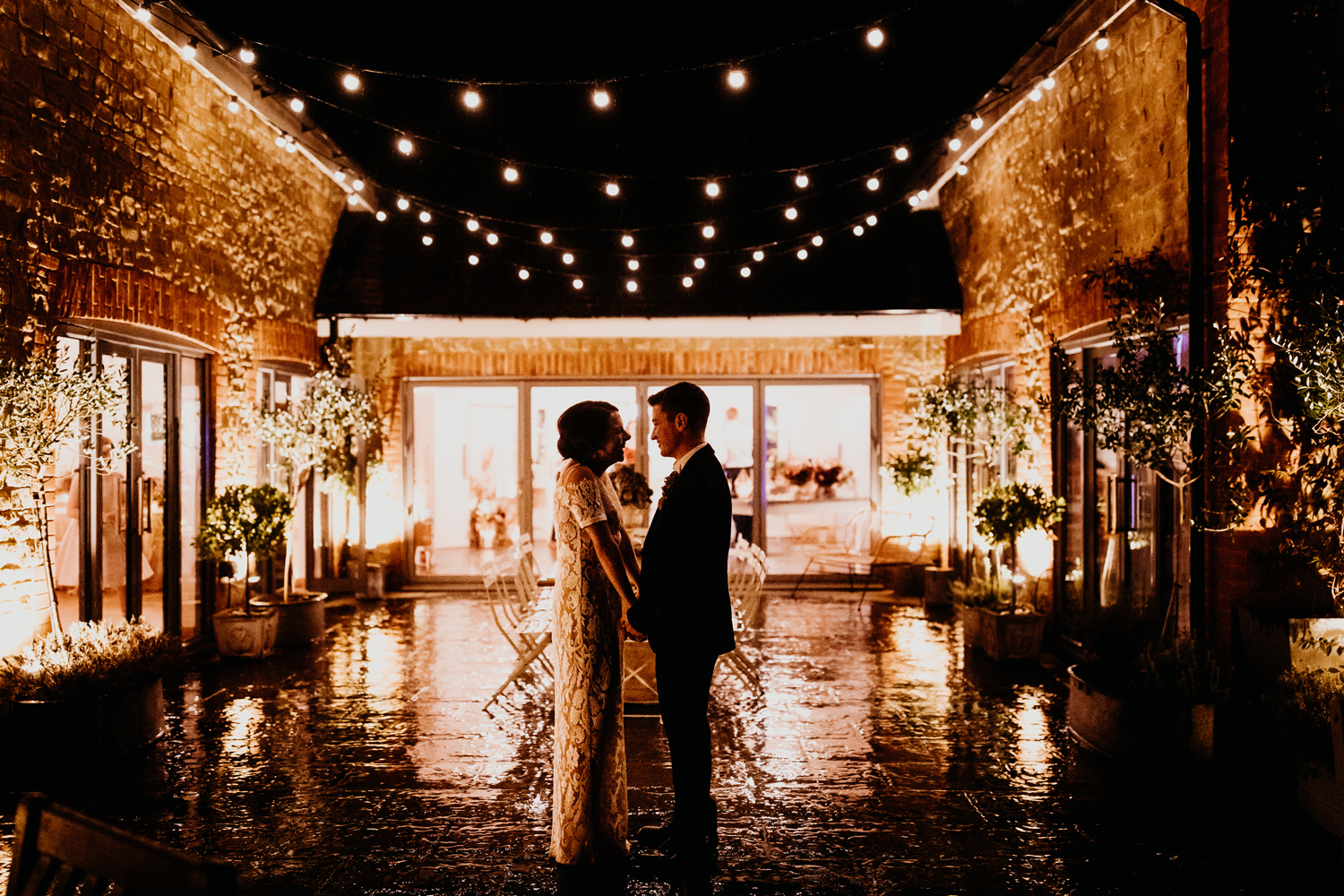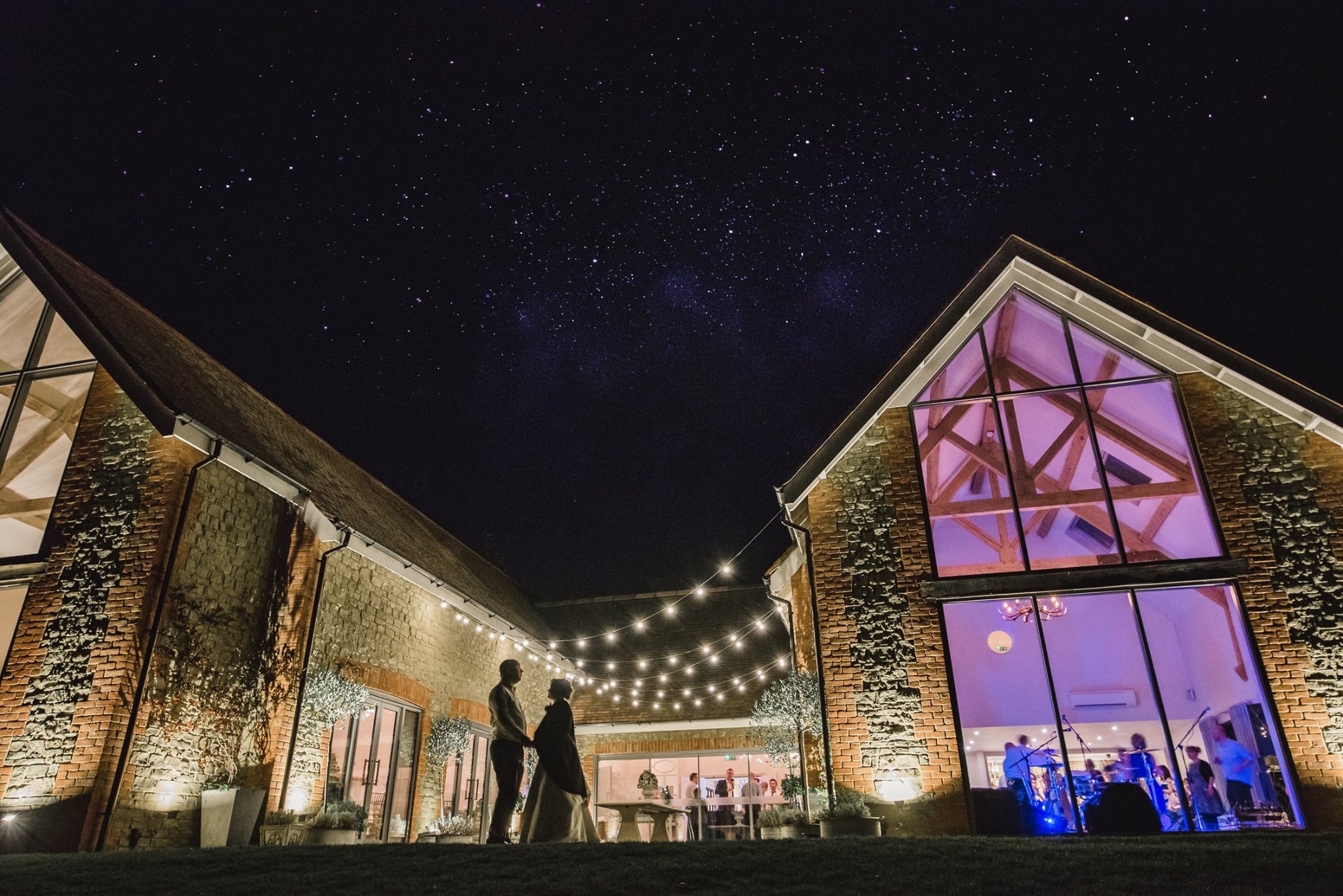 (Top) Jonny MP Photography (Bottom) DM Photography
Supplier Links:
The Topiary Tree by Carrie Macey
News : 25 / 02 / 19
10 Questions with Hannah Berry Flowers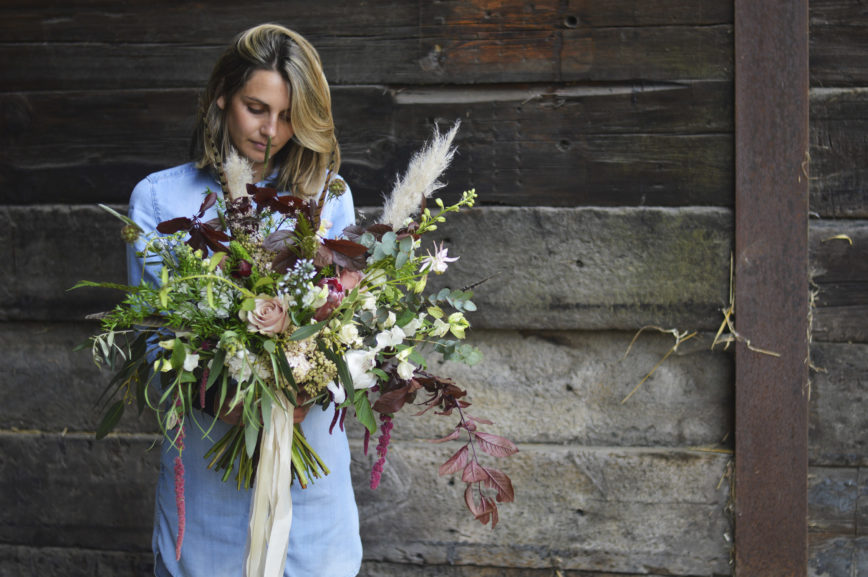 1. How did your passion for floristry come about?
Ever since I can remember, I've have always had a passion for flowers! The home is never complete without a flower in a room. I have always loved growing them, picking them and making things with them, whether it was creating pressed flower cards (when I was young) daisy chains in the garden, or drawing or painting them. Whilst working as a waitress at a local wedding venue through my uni years, I used to get excited to see the flower scheme arrive for that weekends wedding & I think that may have been where it all began!
---
2. When did you make the leap to setup HBF & create flowers for gorgeous Wedding Days & what drew you to Weddings in particular?
Floristry was a career change for me … having worked in the television industry previously as a camera operator and editor, I found the job wasn't fulfilling my creative side enough, so out of curiosity and love for flowers I looked into work experience in a local florist shop.
My work experience soon turned into a full time position. Without any qualifications in floristry, I longed to further my knowledge and learn new technical skills, so I enrolled on a course at Merrist Wood Agricultural college where I studied and gained my Level 3 in Floral Design. This provided me with the skills, technical ability and confidence to work as a freelance florist. For two years I enjoyed working with various inspiring and creative floral designers and from this point, I just knew creating wedding flowers was the career for me. In 2013 HBF was born and I haven't looked back since.
---
3. How would you describe your style of floristry?
It took a while for my style to evolve, but I can strongly see now my signature style is natural, earthy and organic for sure! Always lots of detail and texture and many of you will know I often love to add the odd Pheasant feather in!
---
4. What can couples expect when they choose you to create their dream Wedding Flowers? 
The design process and building a working relationship with each client is the most important part to providing the perfect flower scheme.
Getting to know & understand the clients is crucial, so I always ensure that the design process is thorough. This can also be the most challenging part, as often the clients know little about flowers and it's my job to take on board and understand their thoughts, ideas and inspiration and turn this vision into a reality.
These lengthy design meetings happen in my studio and I provide bespoke detailed proposals and mood boards throughout the course of meetings.
I never commit to more than 1 wedding a day as I want to provide all my clients with an exclusive service. It will always be myself who delivers the flower scheme alongside my team and we will always be onsite for the day to deliver and install, pin on the buttonholes/corsages and transport all the flowers from the ceremony area to the wedding breakfast room after the ceremony has taken place. We always ensure that every detail, no matter how small, is absolutely perfect before we leave the venue.
---
5. What do you love most about what you do?
My favourite thing about creating flower schemes is starting with a crips blank piece of paper (normally the year before) and seeing the ideas and creations evolve. Delivering the bespoke flower scheme on the day of the wedding is the cherry on the icing and knowing you have worked hard alongside your clients to develop and create their dream flowers.
---
6. What top tips & advice do you offer couples along the way?
I am always keen in using seasonal flowers (although most varieties of flowers are available all year round now.) It keeps the designs fresh and the flowers are usually better quality if its the right time of year for them.
---
7. What floristry trends are you seeing for 2019/2020?
I can see grasses (all different heights and varieties) especially Pampas Grass are going to be very popular next season! Great for me as I love a grass : )
---
8. What do you love the most about Millbridge Court?
Whats not to love … when you first enter through the front door, I always feel the need to take my muddy boots off as its like walking into a really homely room with the lush pink sofas and the smell of the scented Neom candle burning! Then theres the 2 stunning barns which are a complete blank canvas for decor and styling. I feel this sets the foundations to each unique flower scheme. I often say the views from the outside ceremony space looks as though you are looking through a frame at a stunning oil painting landscape, with the odd cow grazing away. And the hidden bridal cabin (The Hideaway) – simply magical!
---
9. Outside of creating beautiful Wedding Flowers, what other hobbies/ passions do you have?
Walking Dug (my very naughty Cocker Spaniel) pottering and growing flowers in my flower cutting garden, crocheting, painting and sailing (not that I get much time to do the latter!)
---
10. What are your three favourite industry professionals/ brands to follow on Instagram?
@local_milk (blogger & creative)
@the_blue_carrot (Florist)
@floretflower (Florist)
---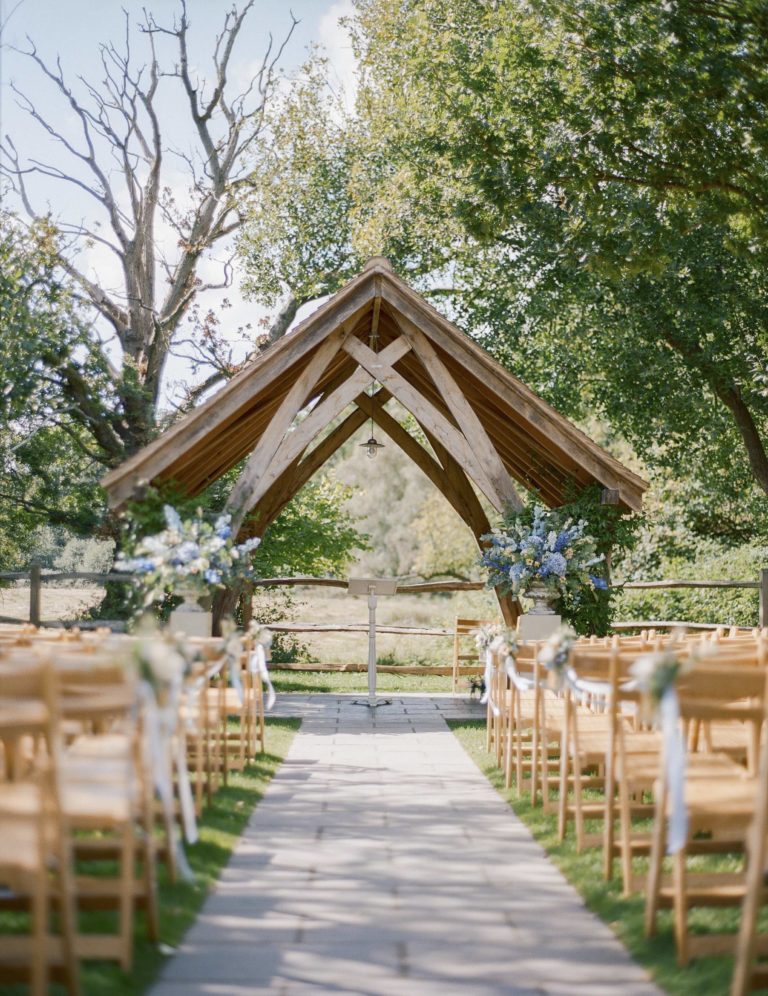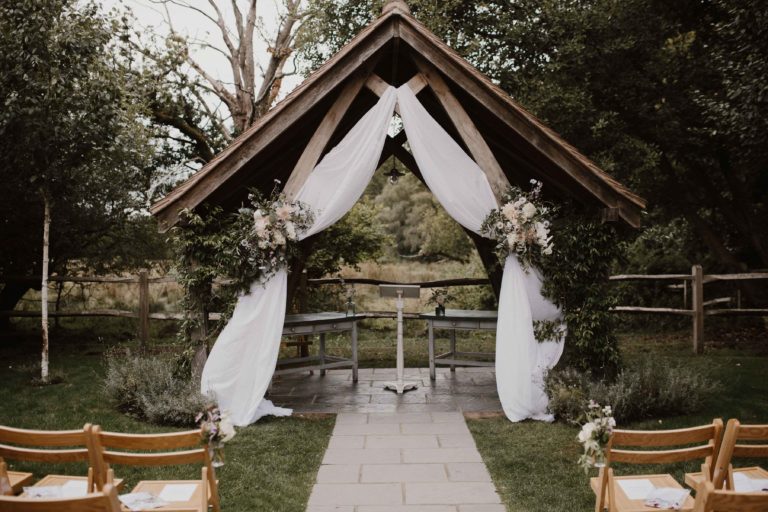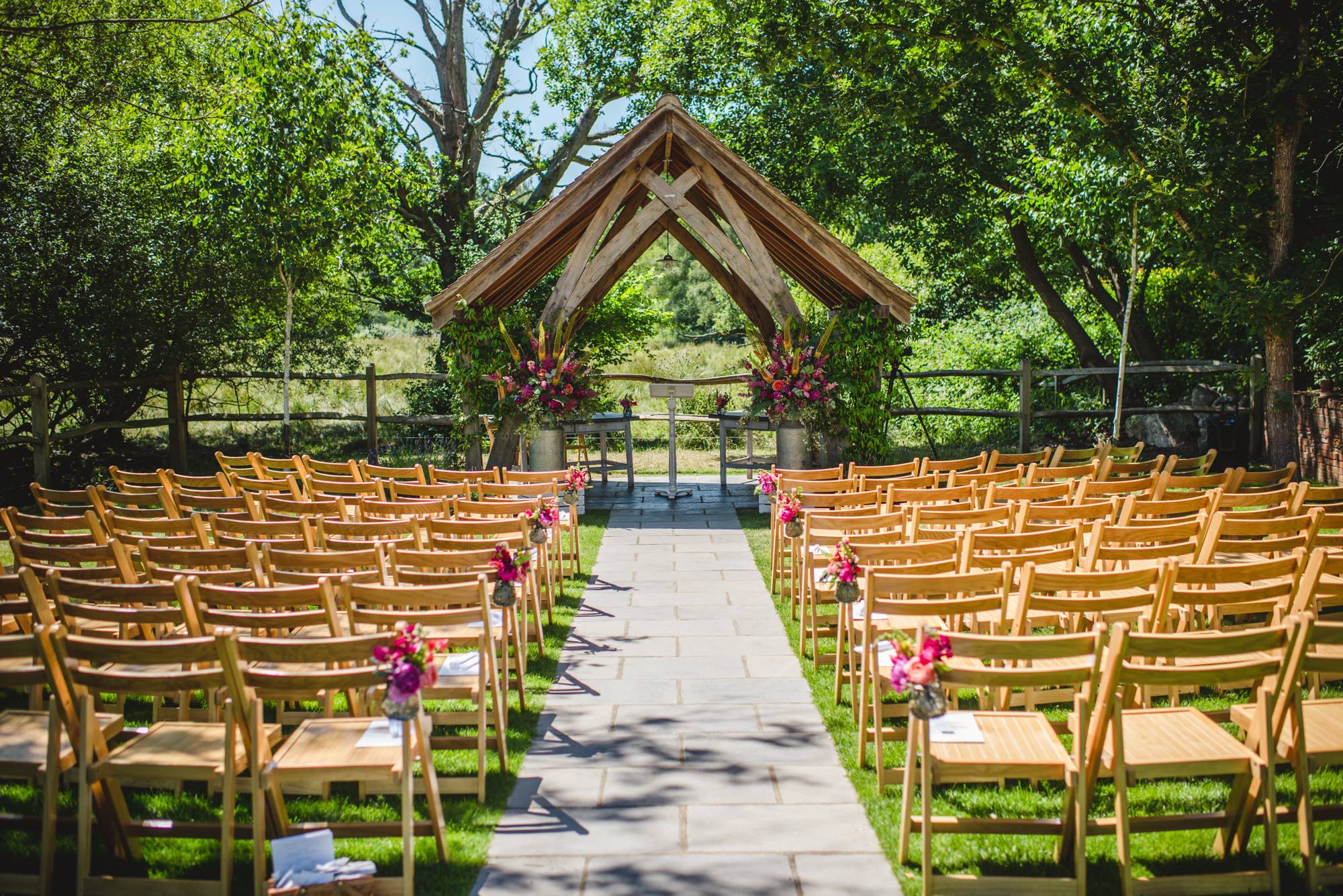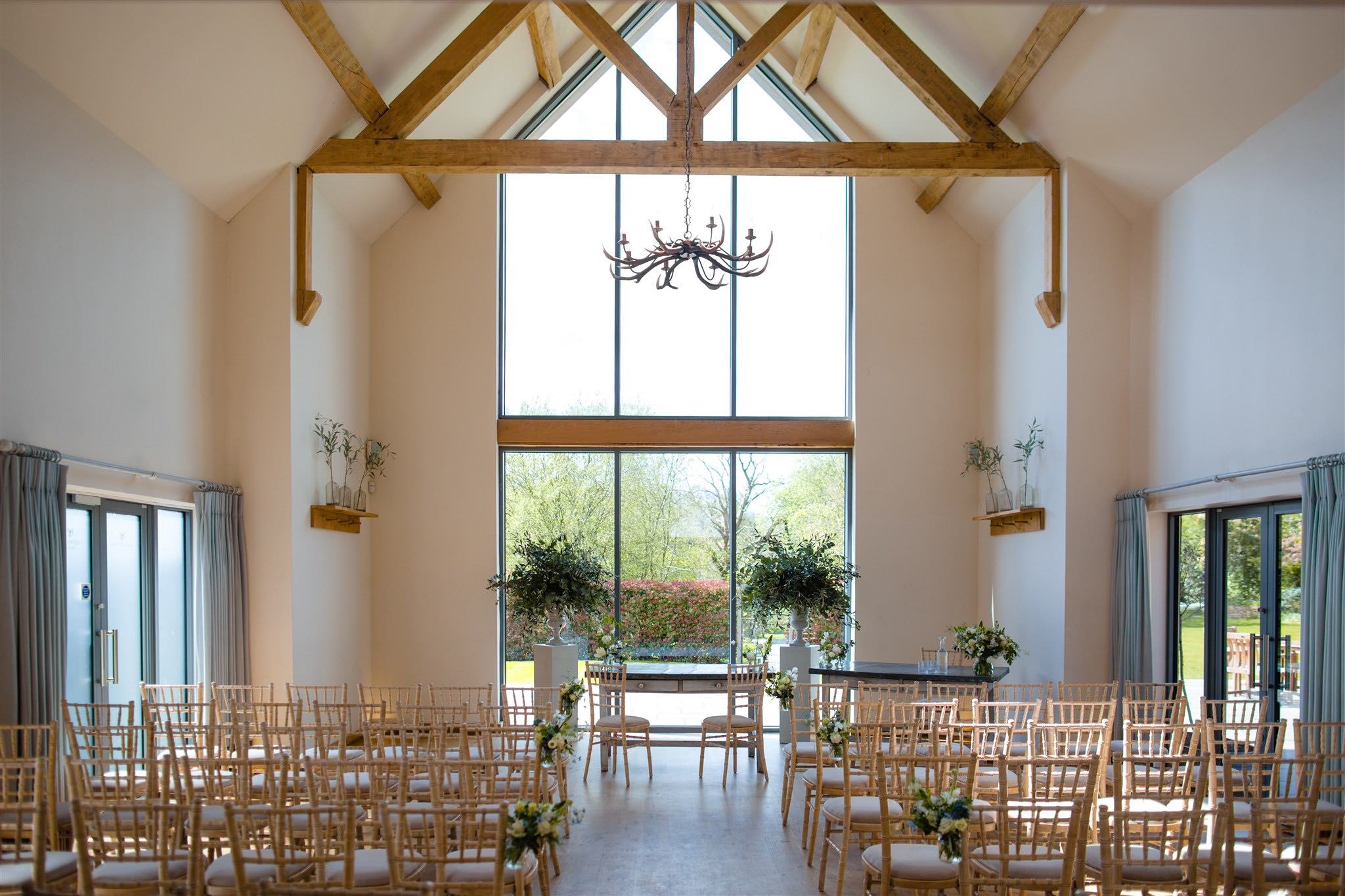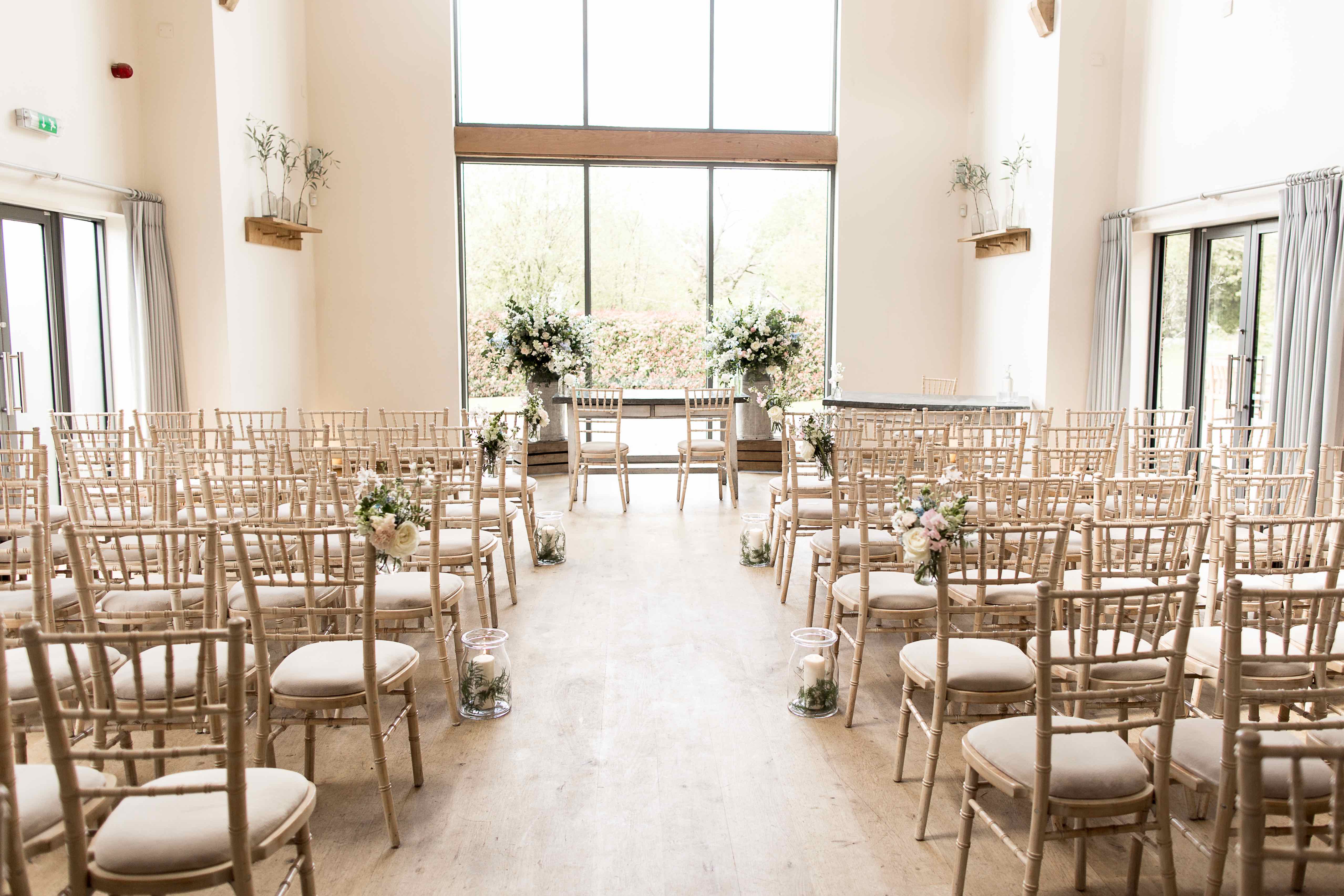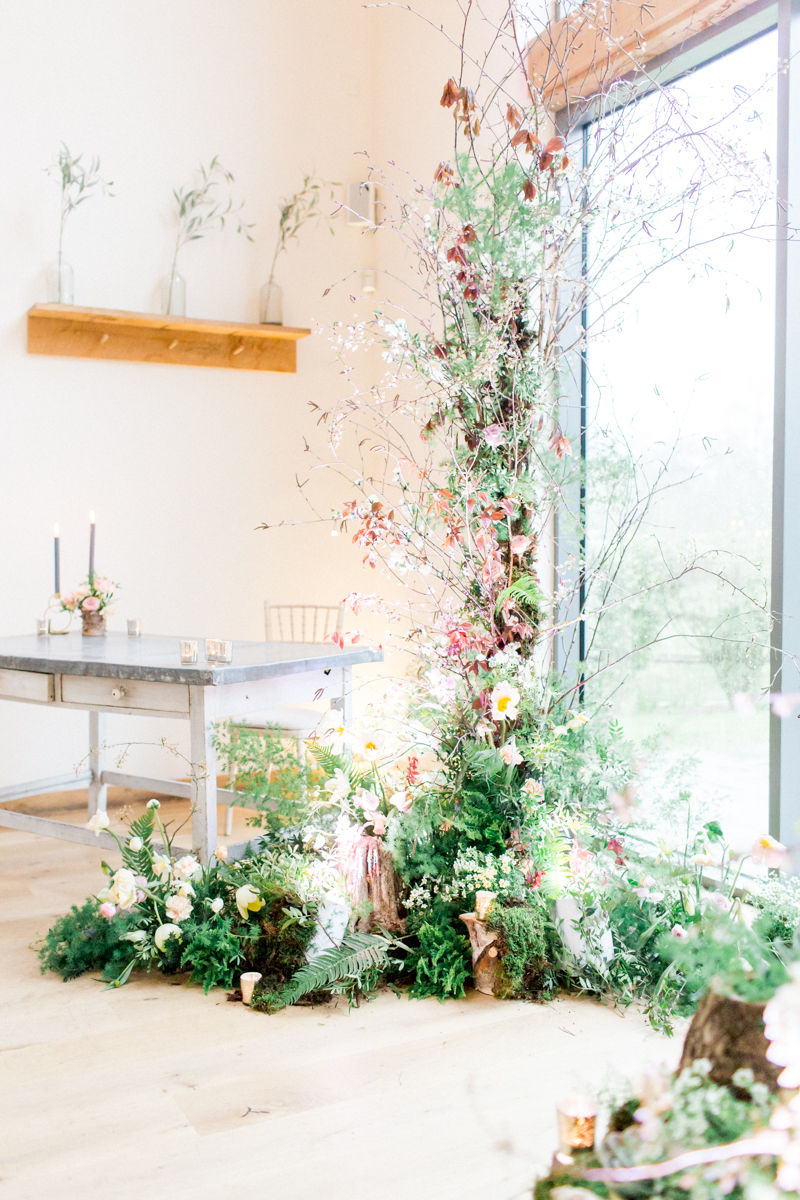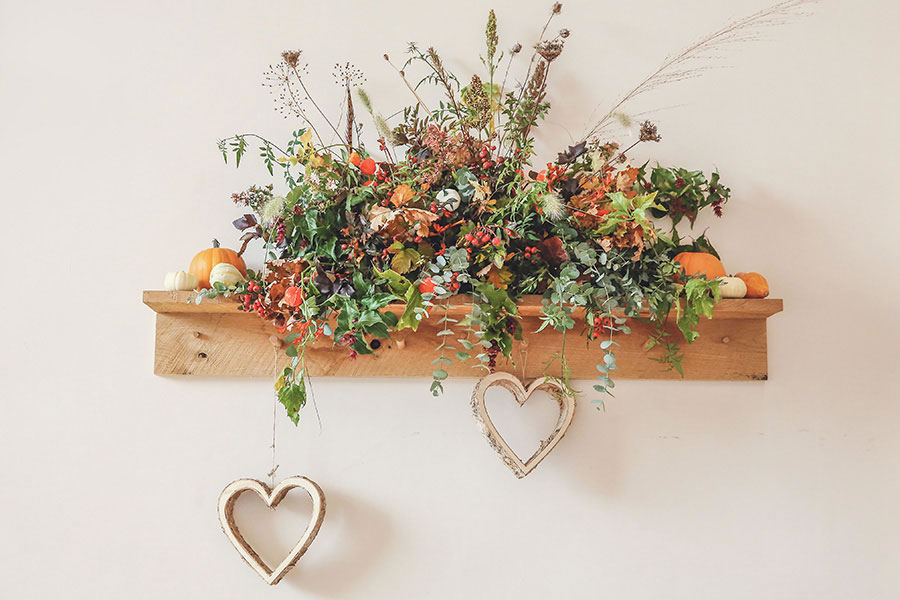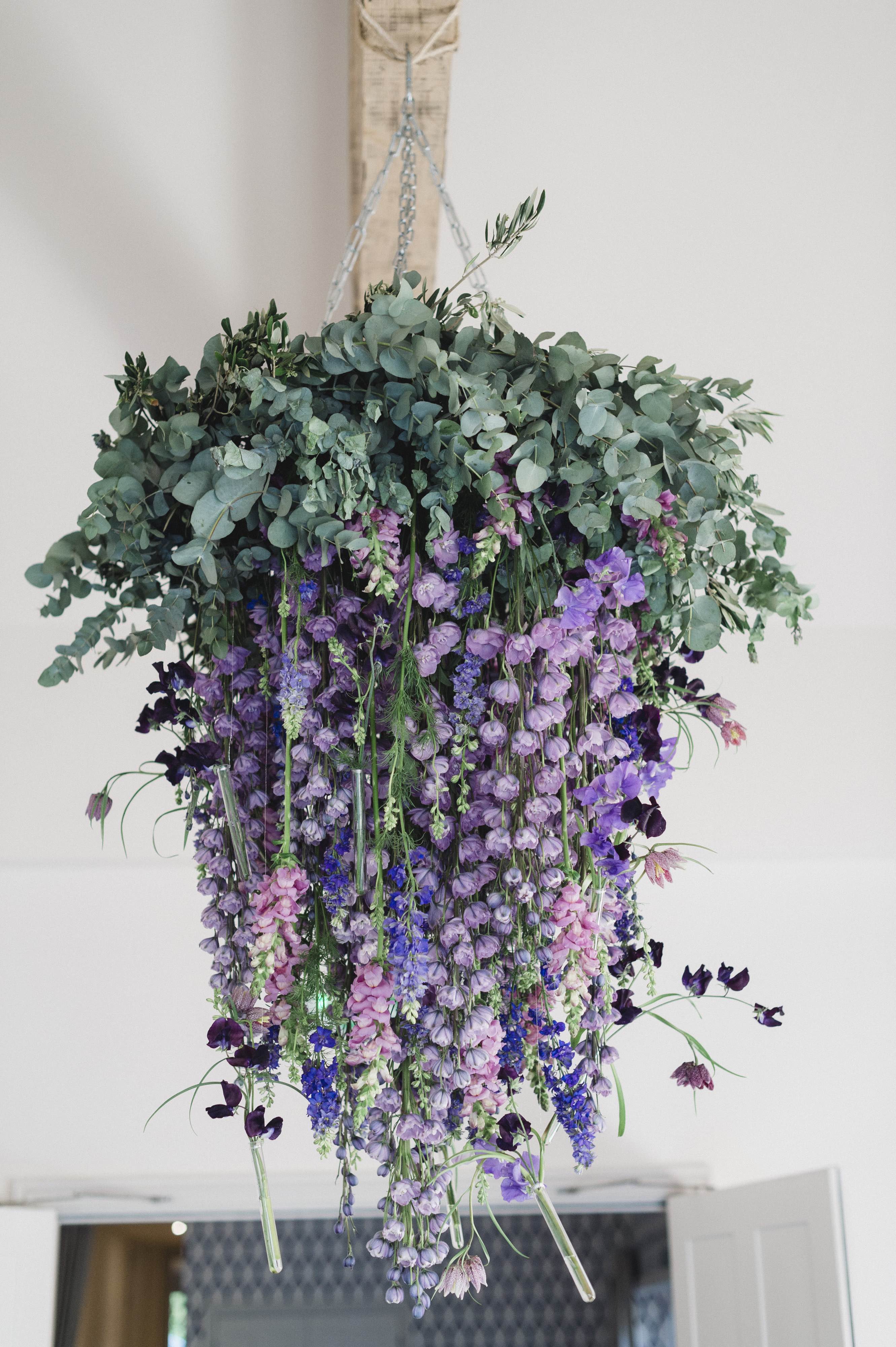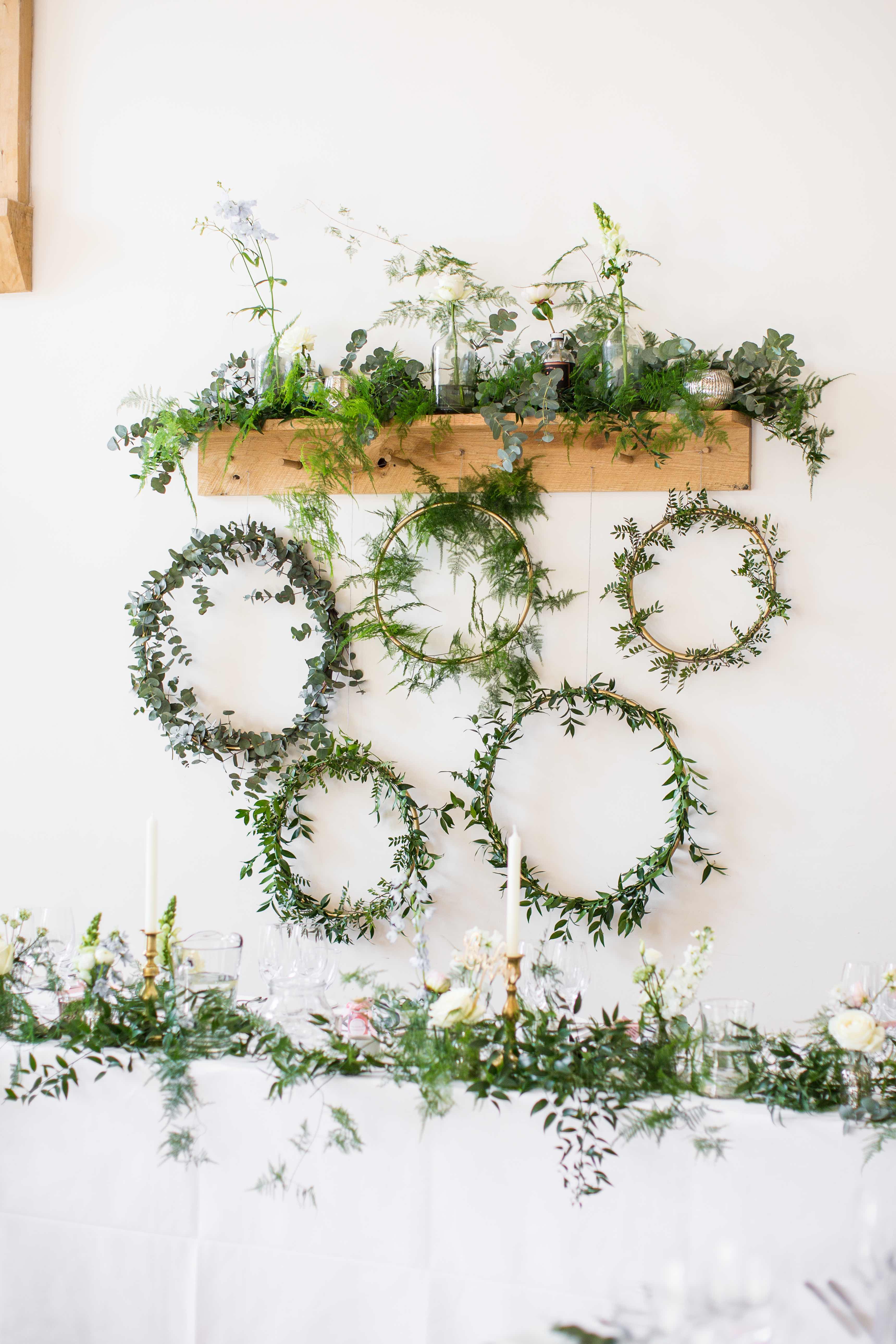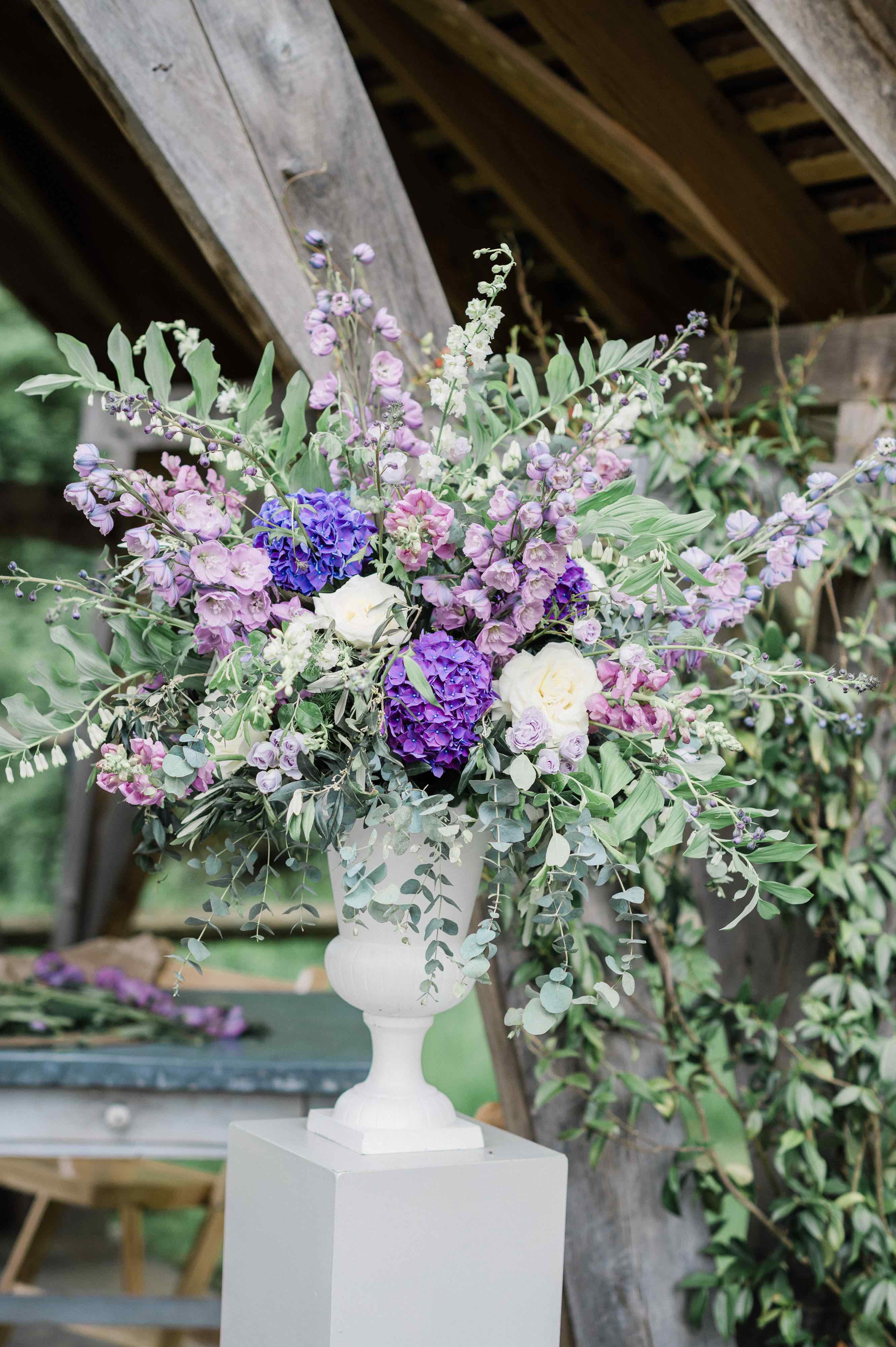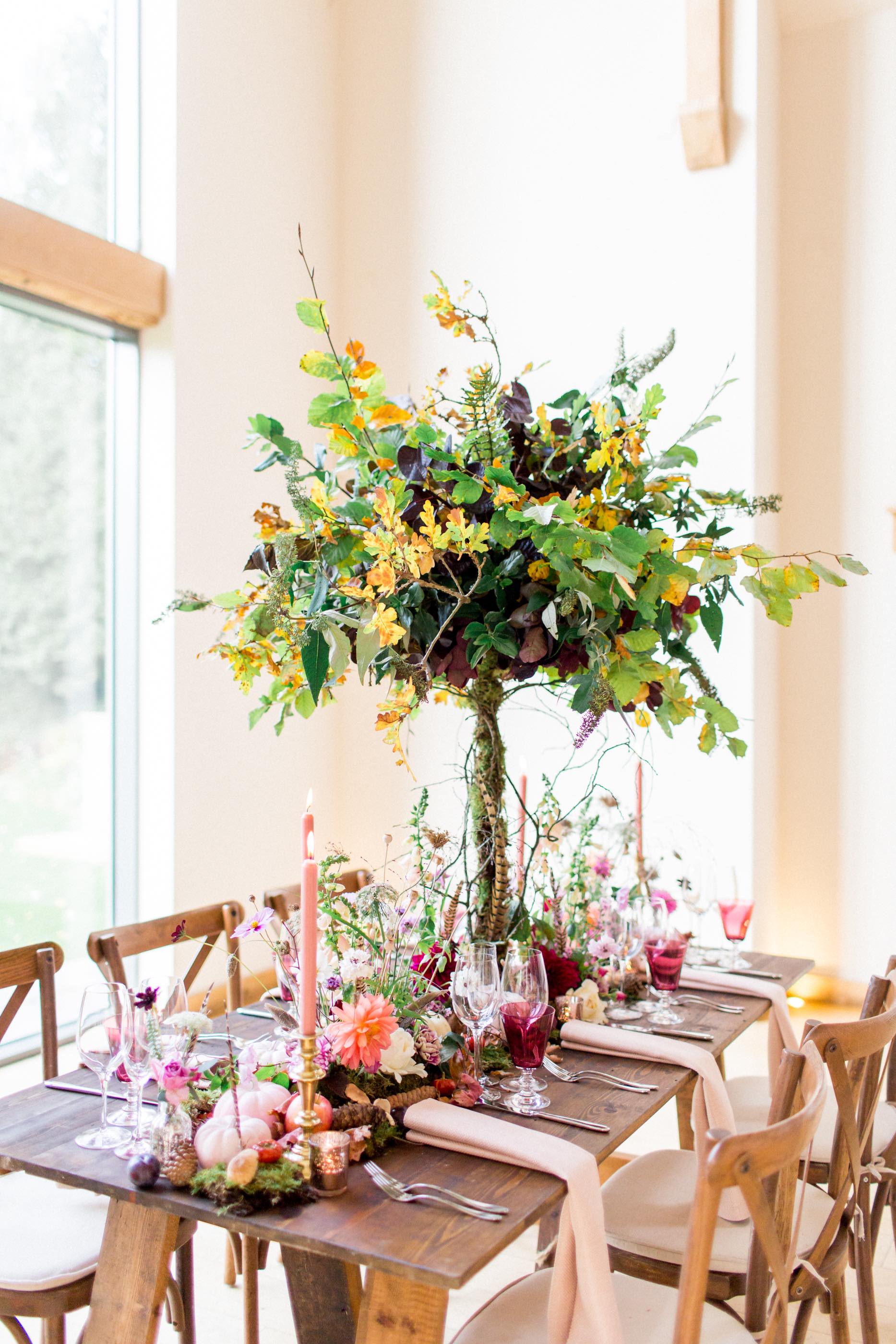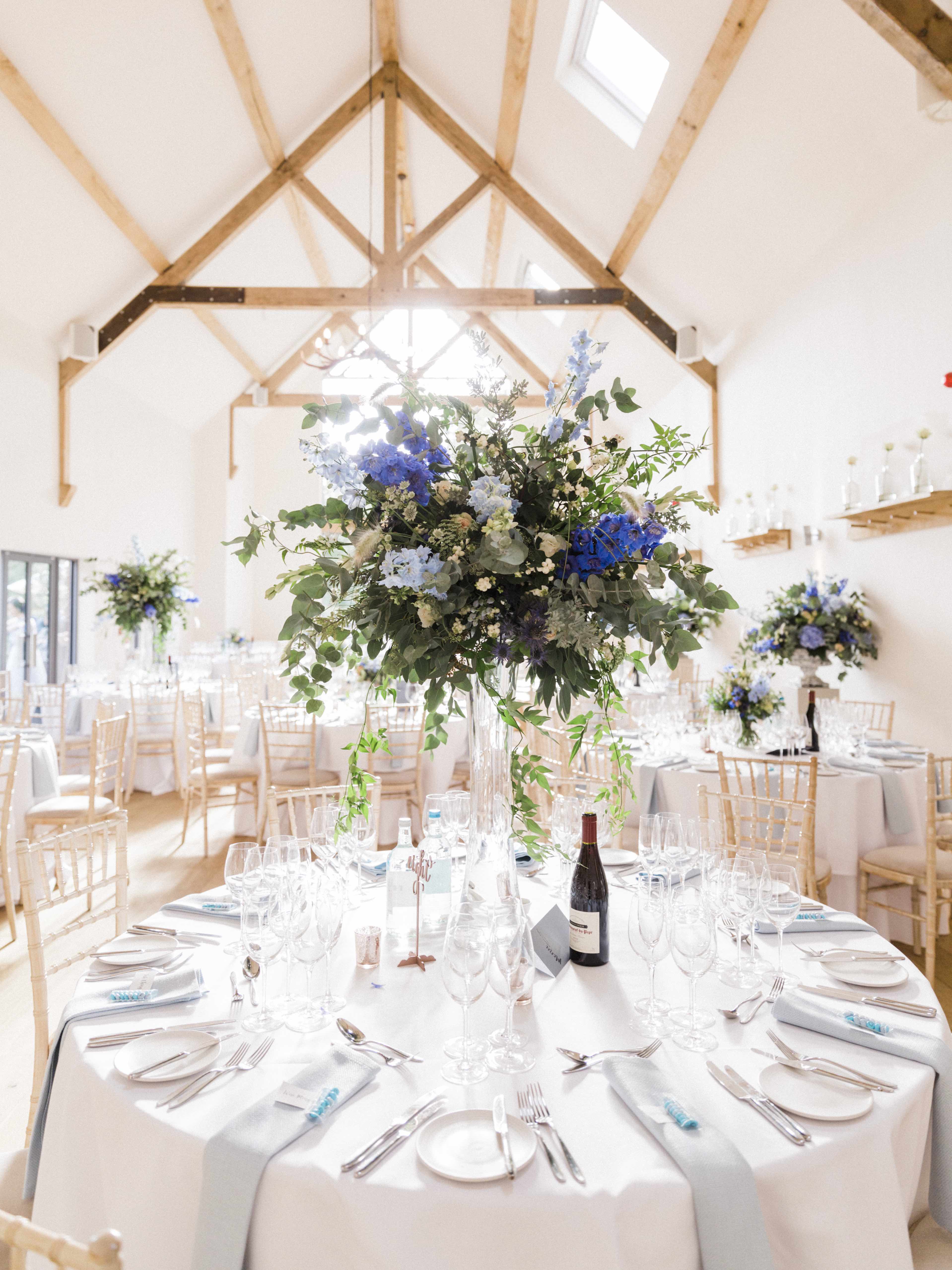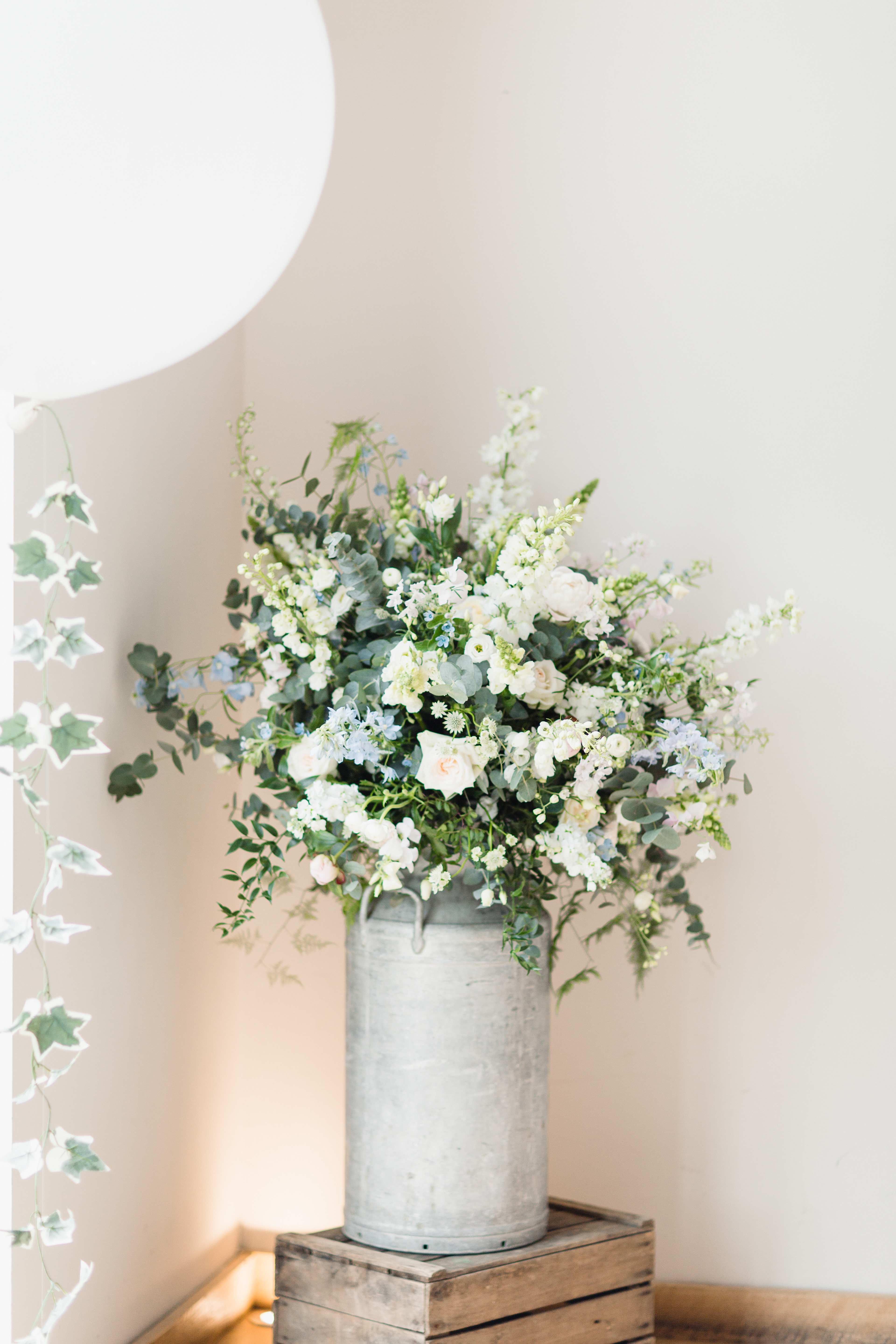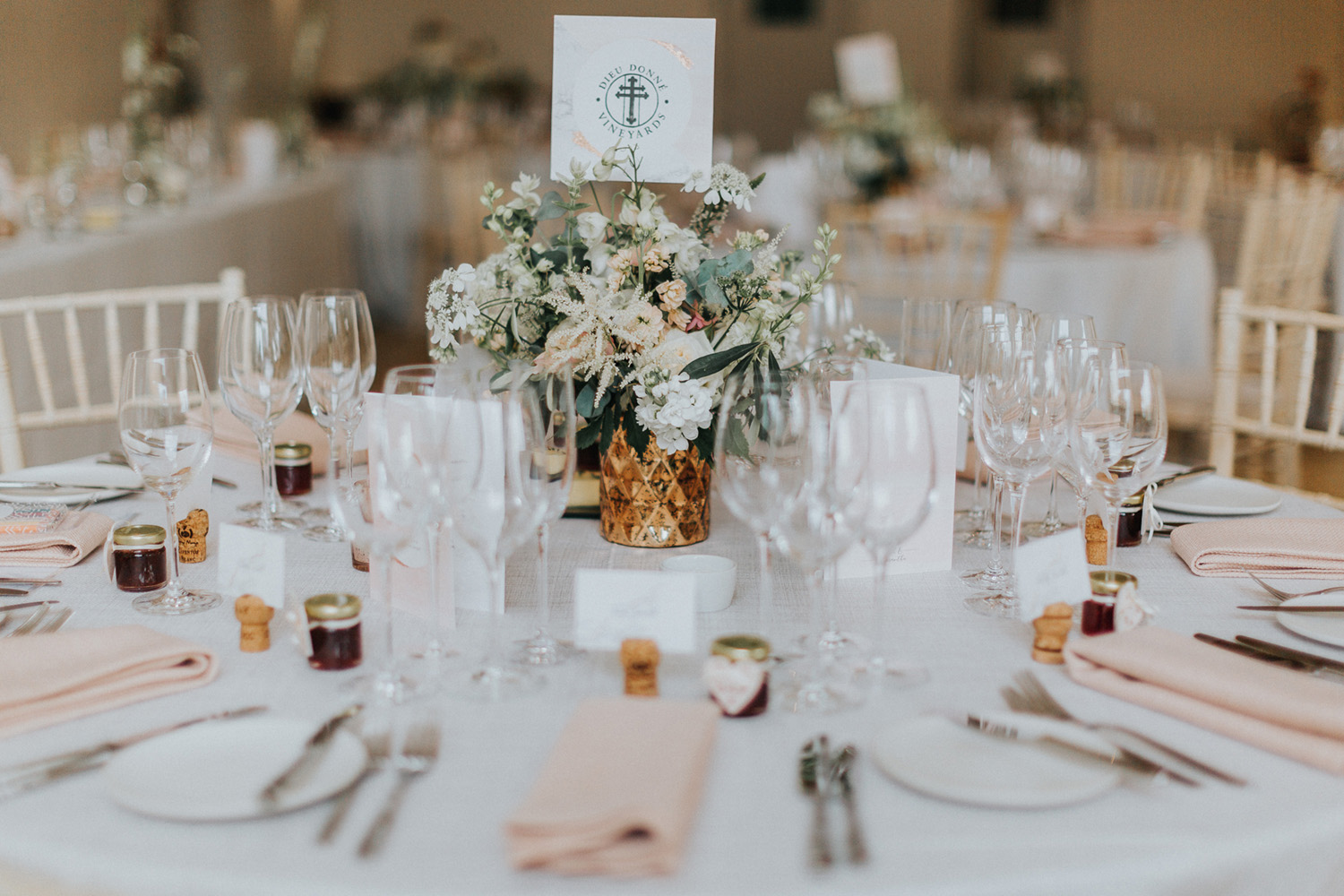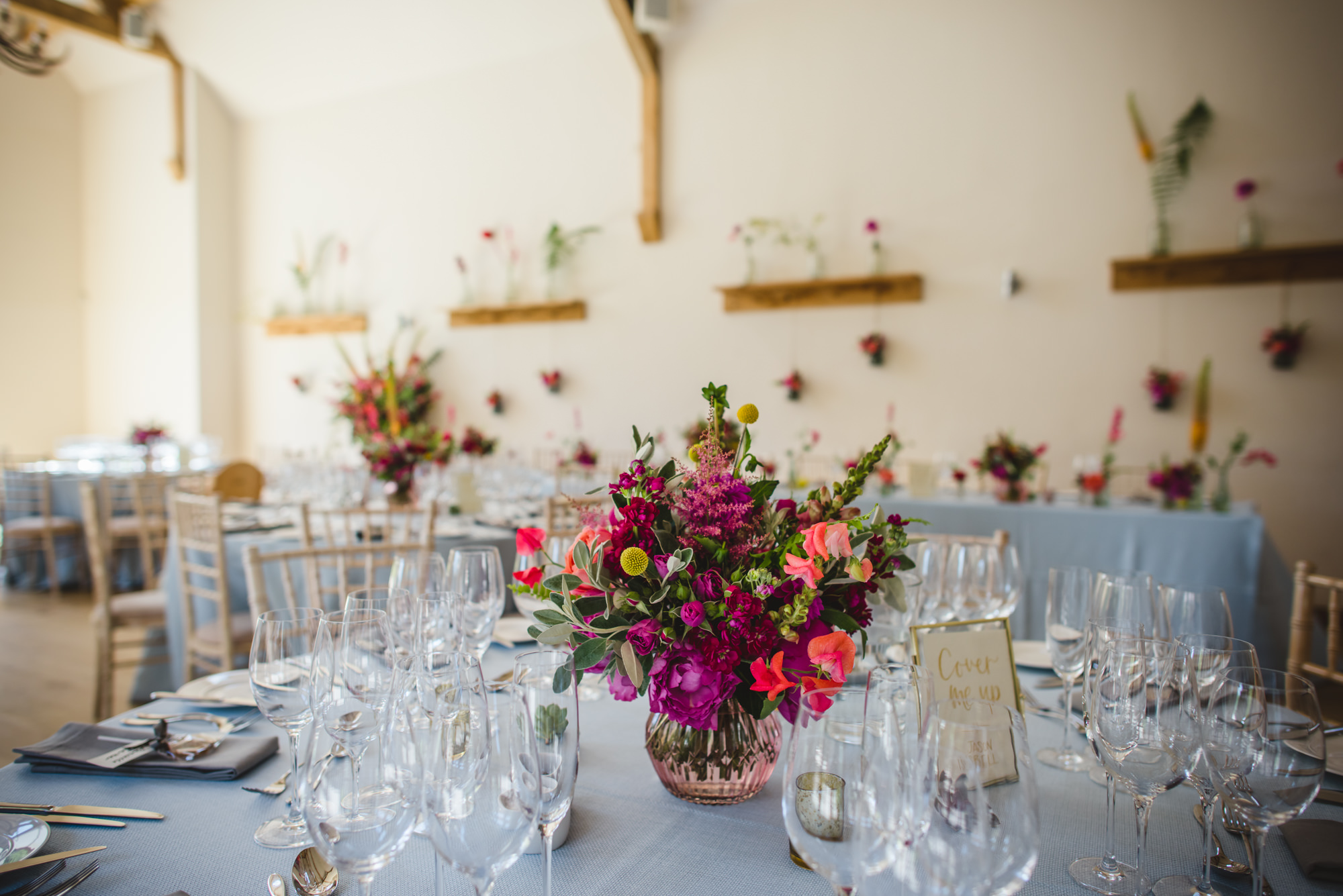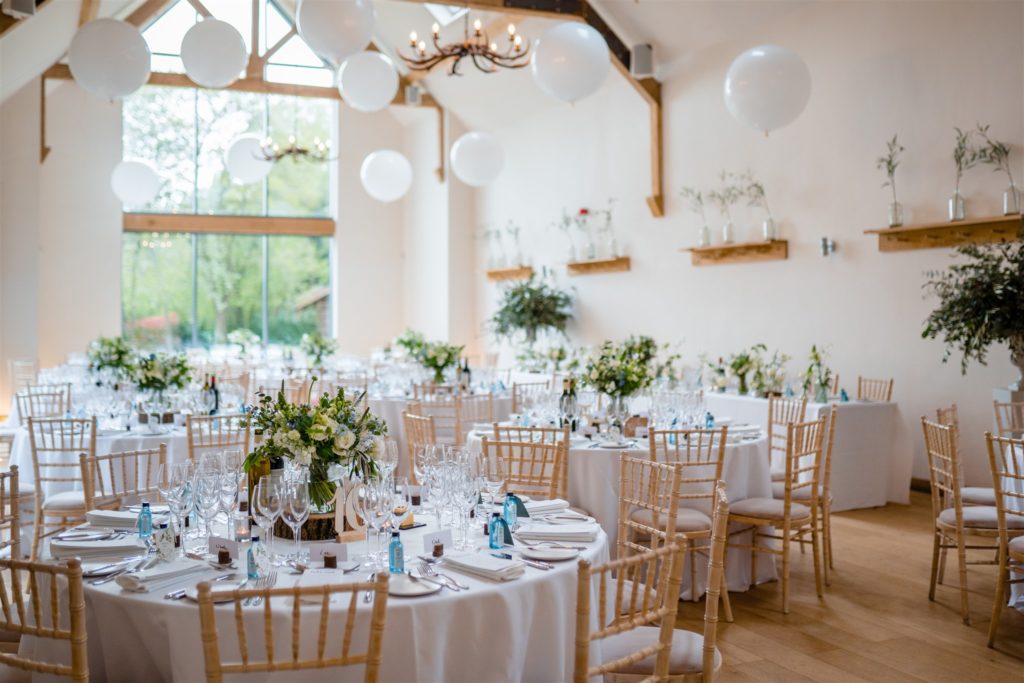 News : 25 / 02 / 19
#marriedatmillbridge in 2018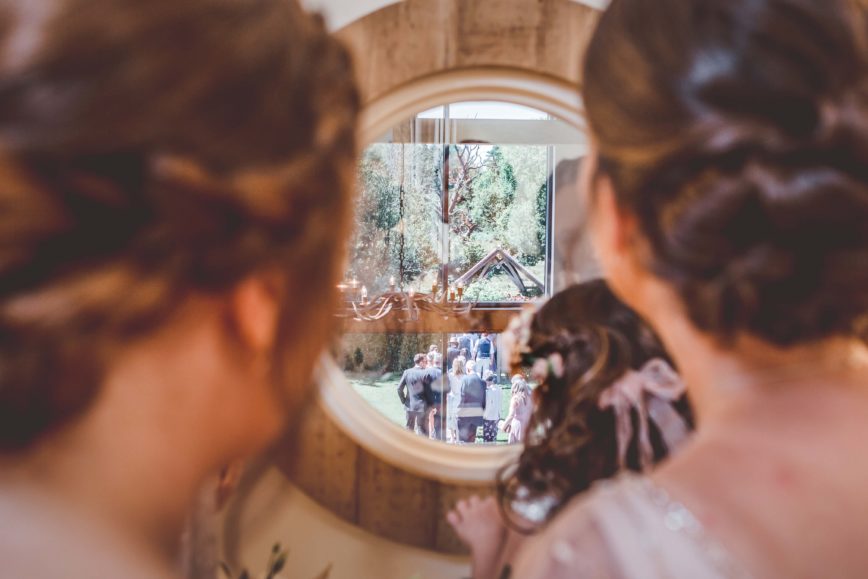 Well, what an unbelievable year we have had here at Millbridge Court, filled with gorgeous Wedding Days, inspiring industry events, stunning Tasting Evenings & celebrations & much more.
2018 has also seen some really exciting changes here at Millbridge Court, with the renovation of the Bridal Changing Room, the extension of the Outdoor Ceremony aisle & the creation of our Secret Garden; a tranquil space in front of The Hideaway that our Brides & Grooms get to enjoy throughout their Wedding Celebrations, & with our desire to always keep evolving, we can't wait to see what the next year will bring.
Thanks to the plethora of talented industry professionals who we are lucky enough to work with & who transform & capture the Venue on a weekly basis, we can share so much inspiration with all of our followers. From all of us here at Millbridge, we want to wish you all a very Happy New Year!
Xx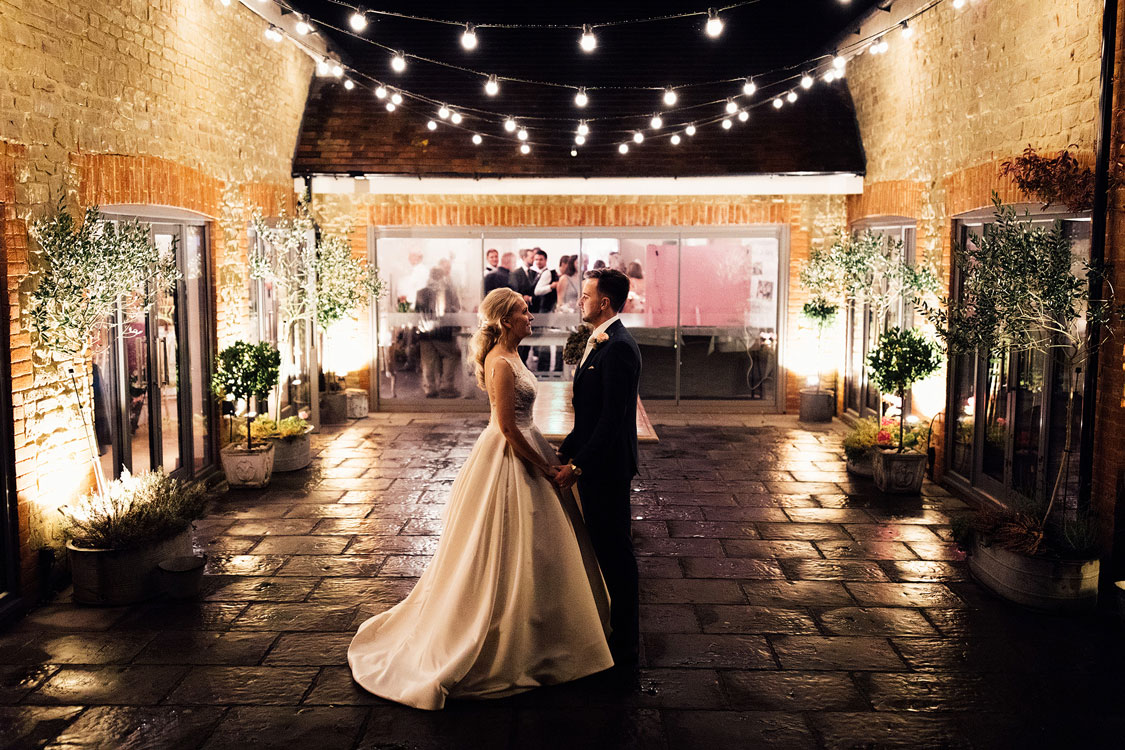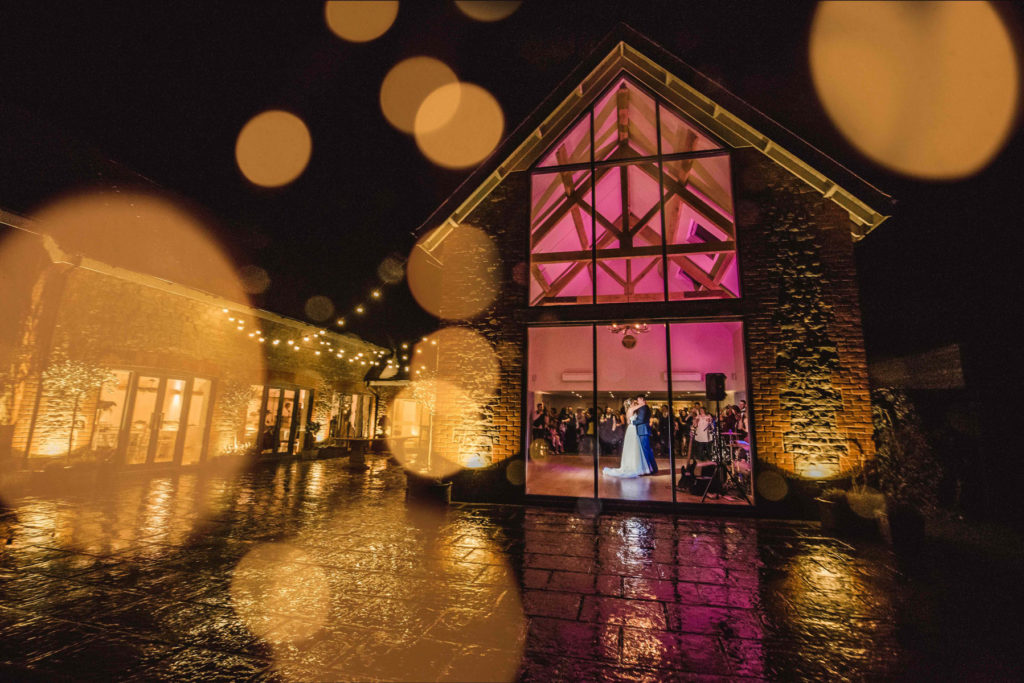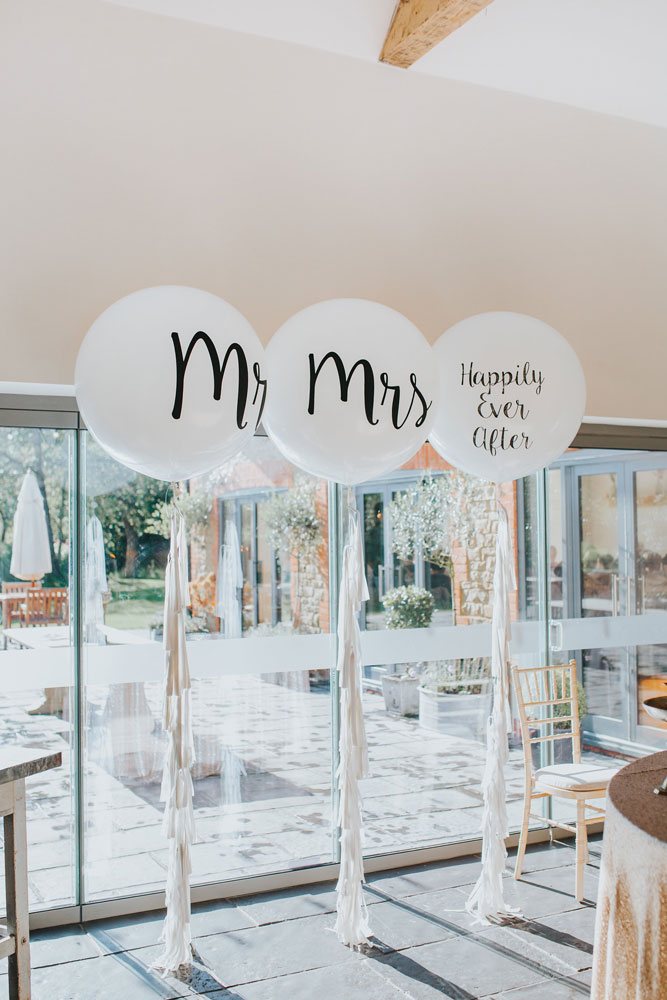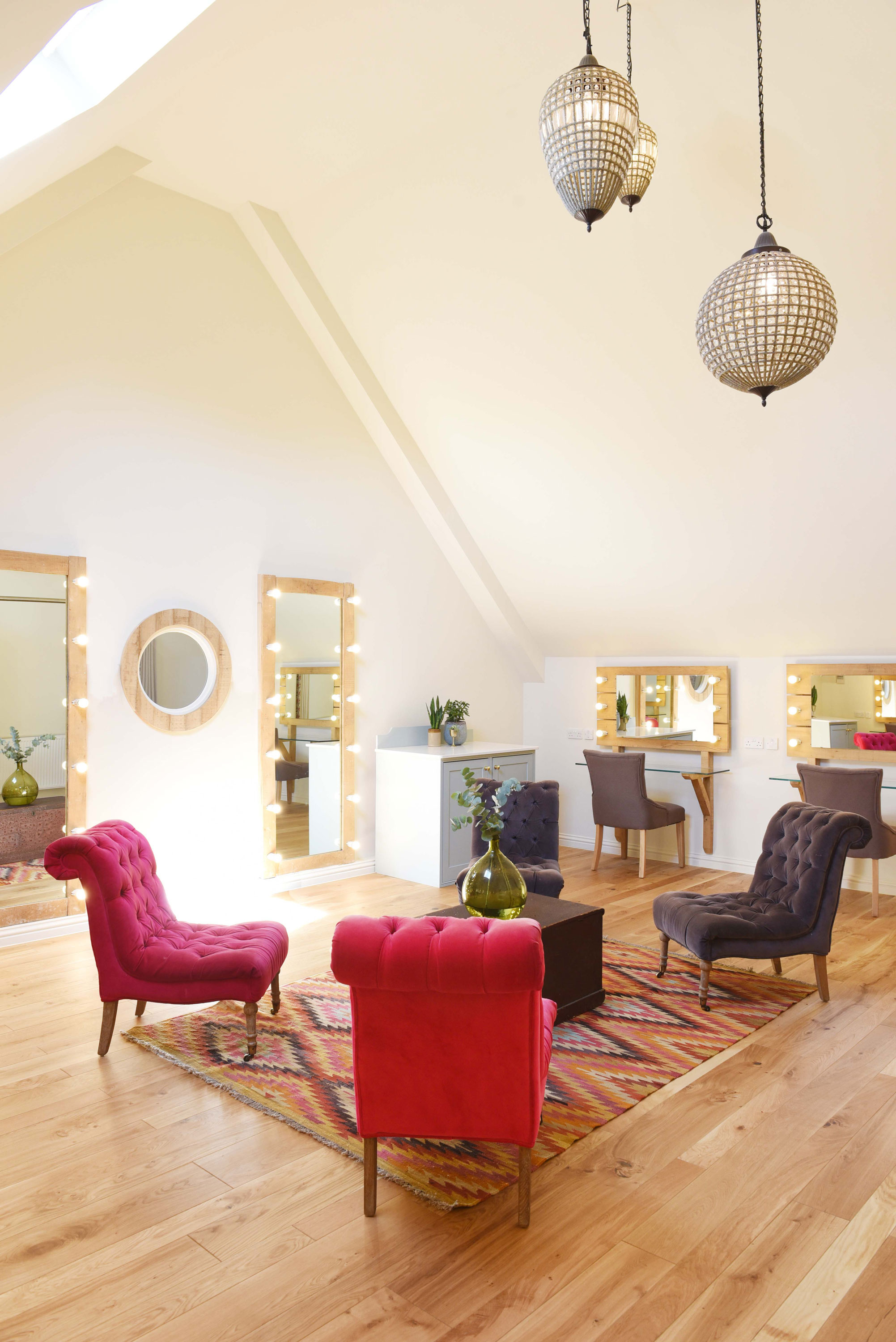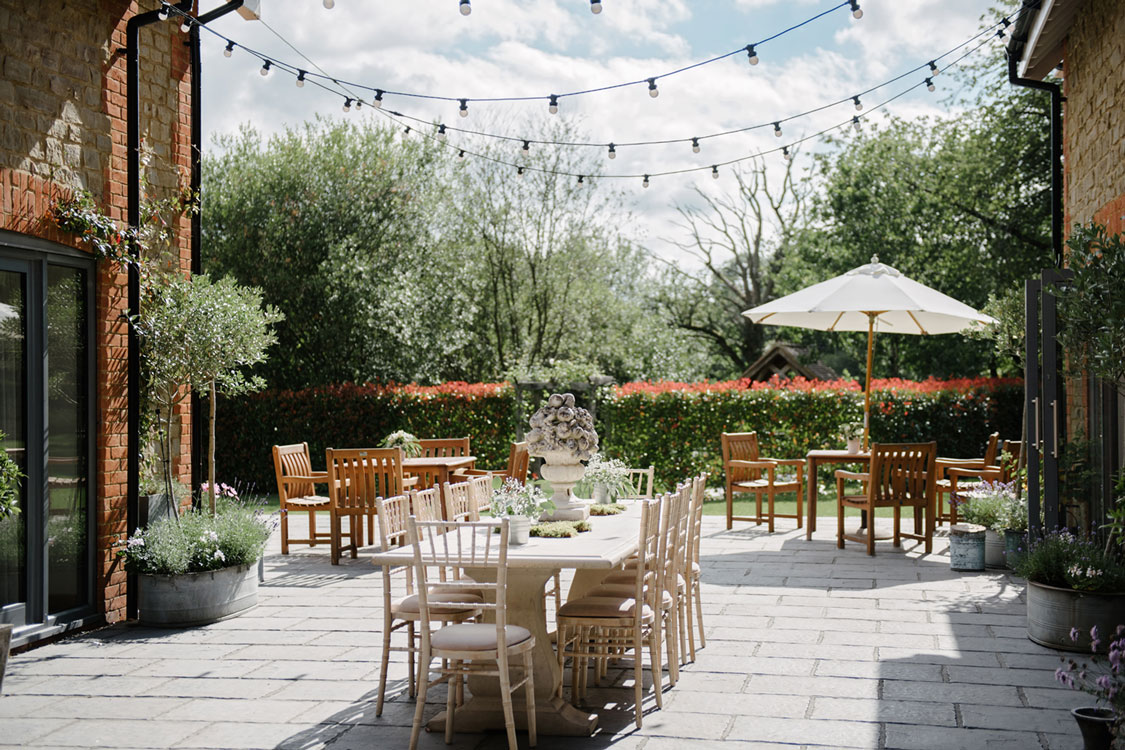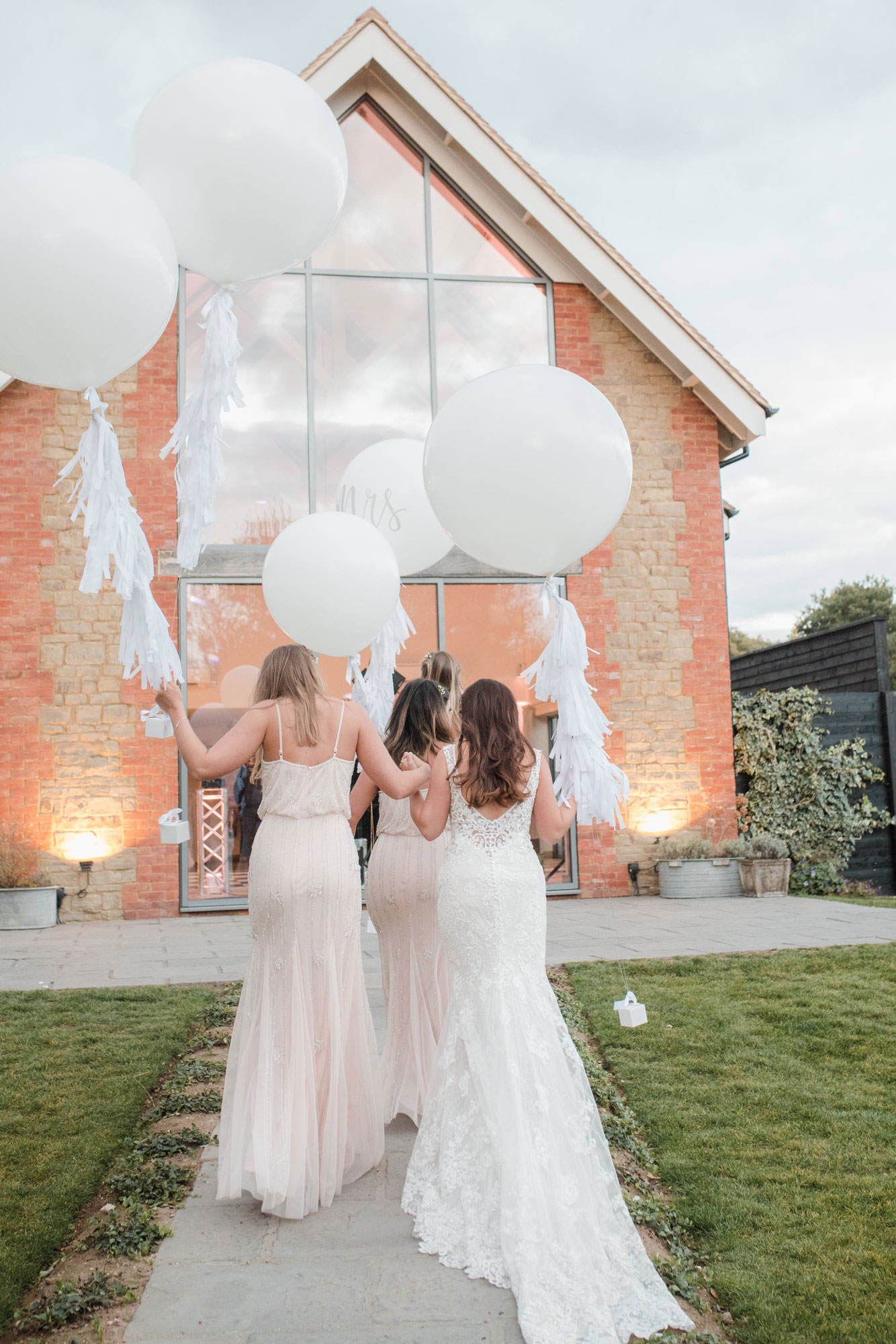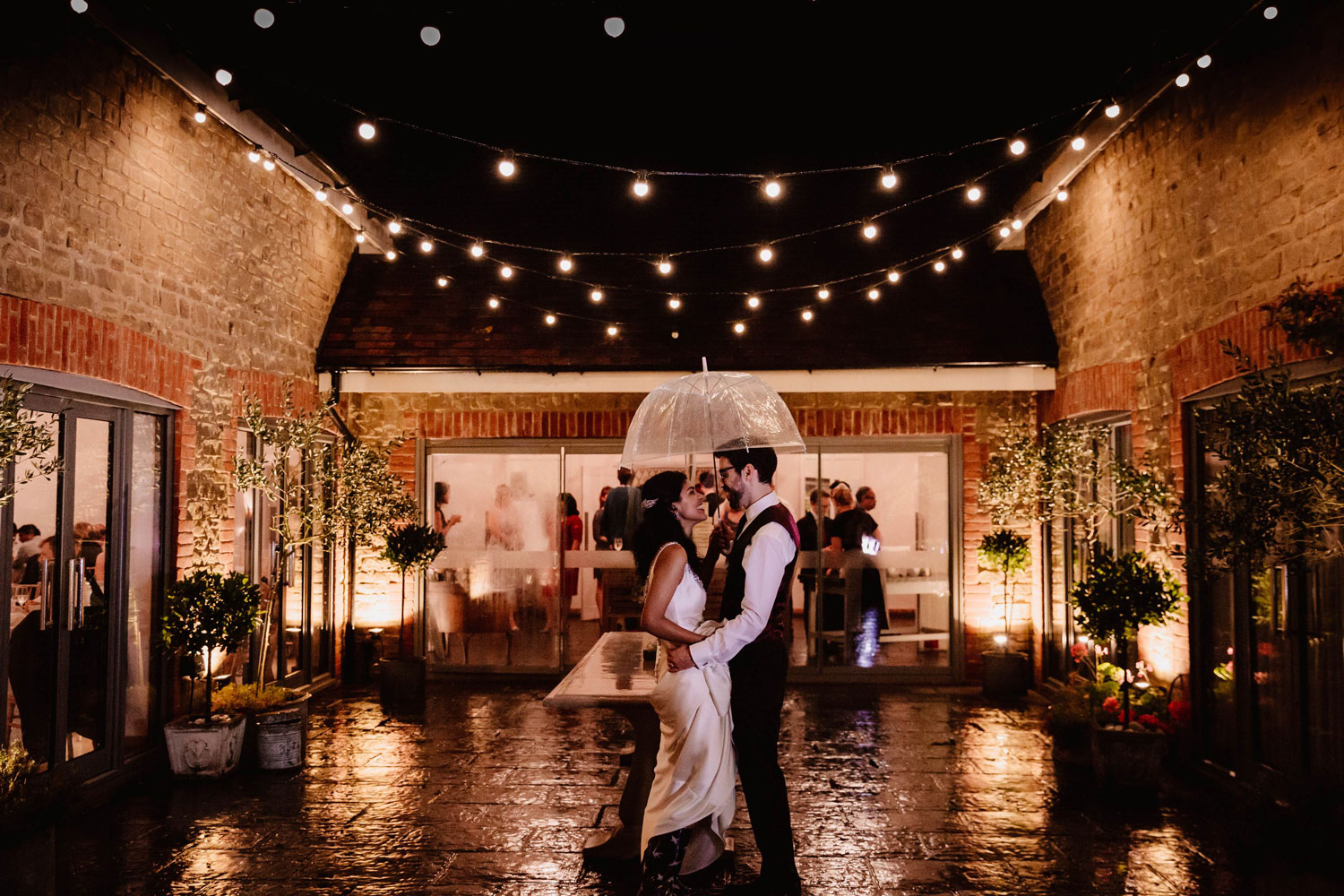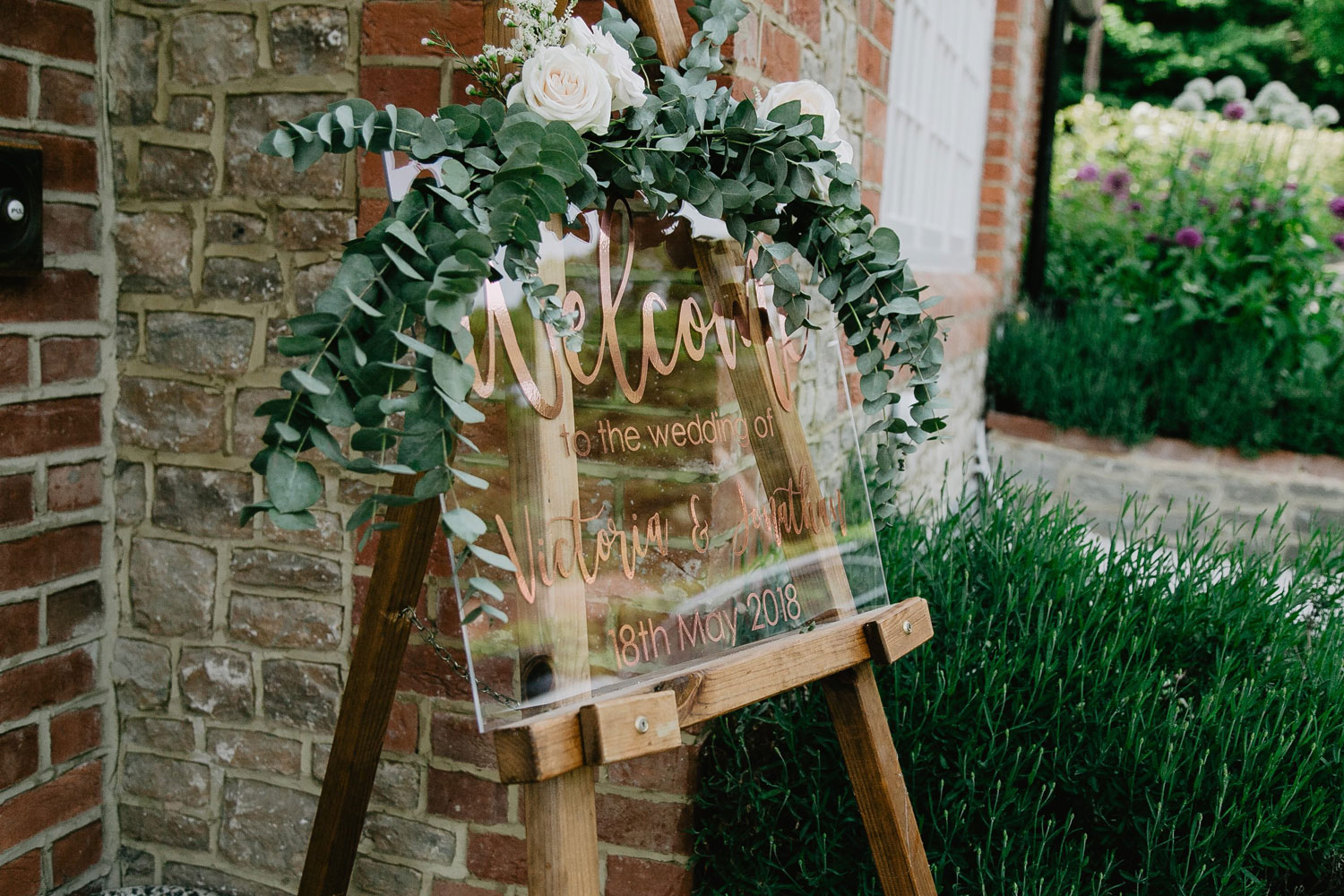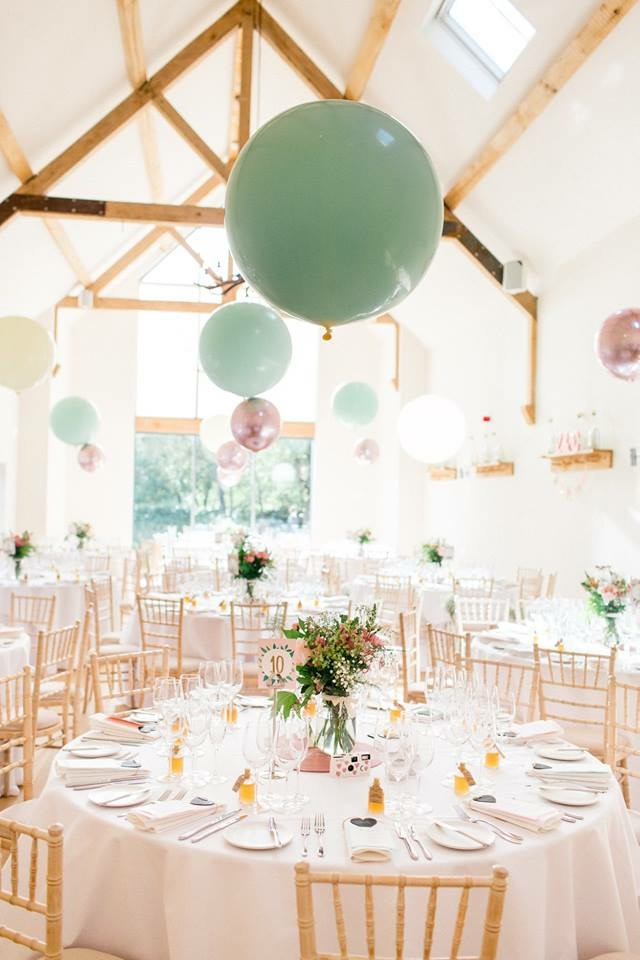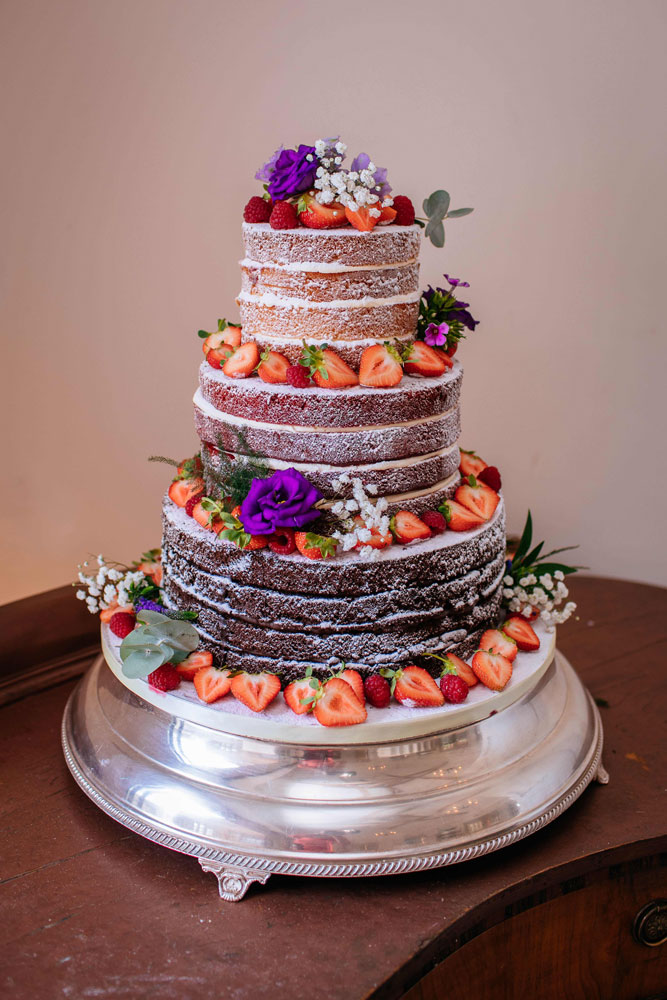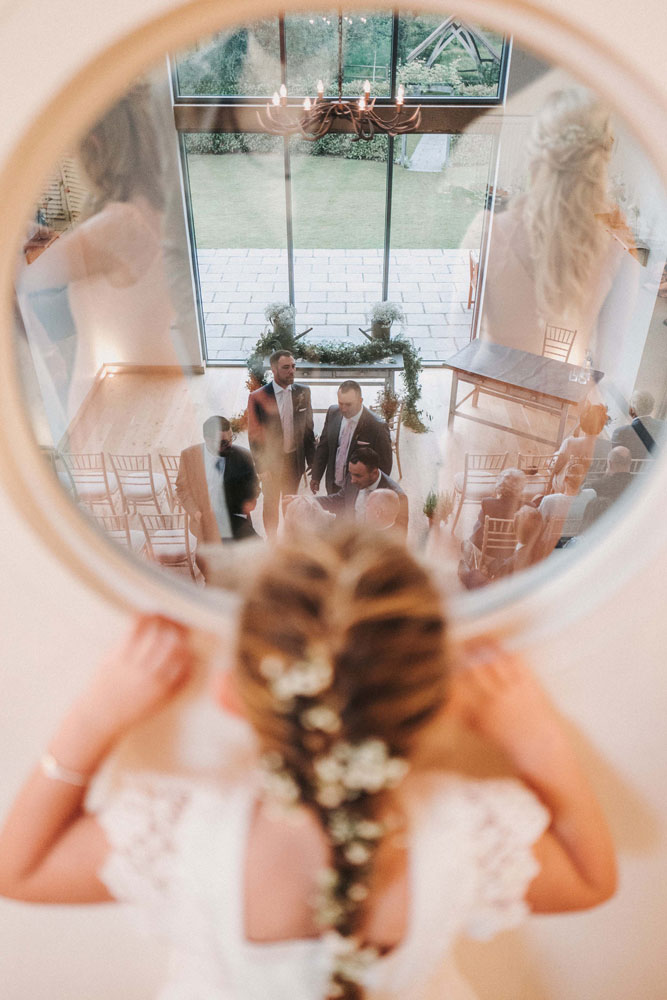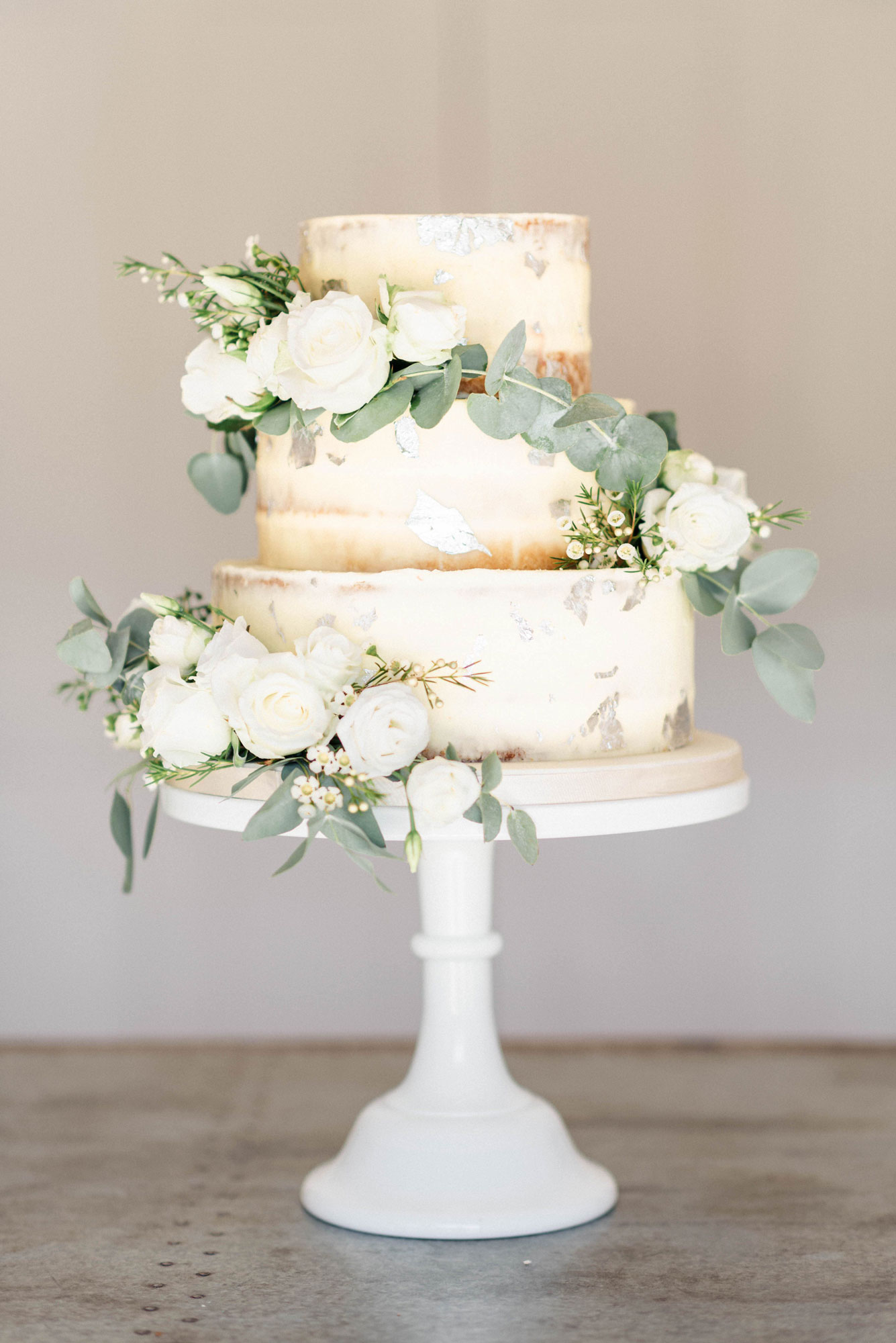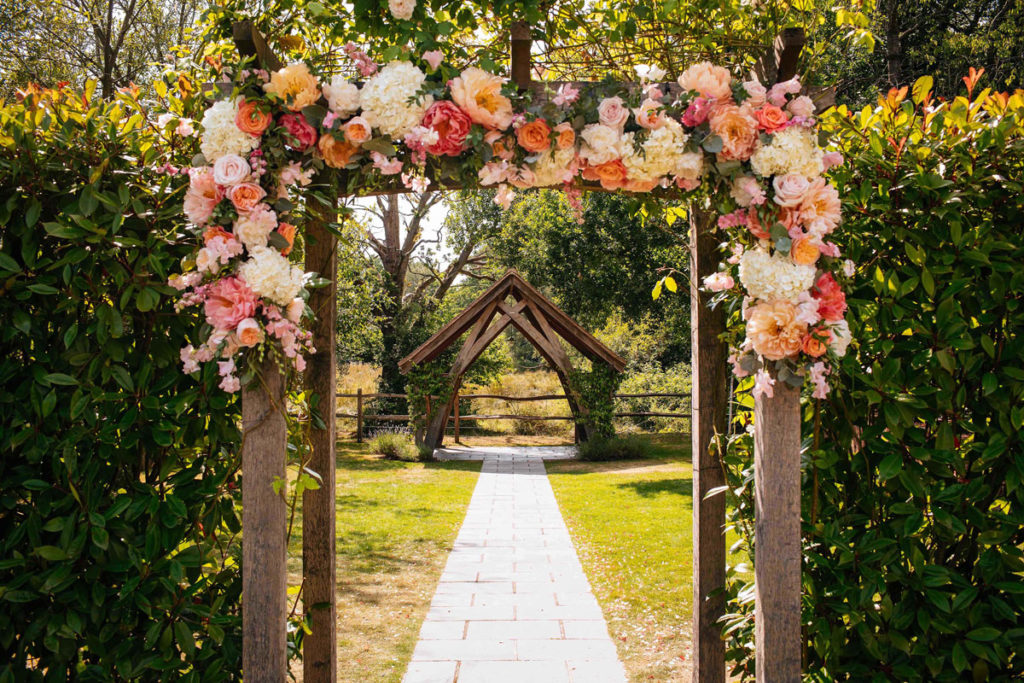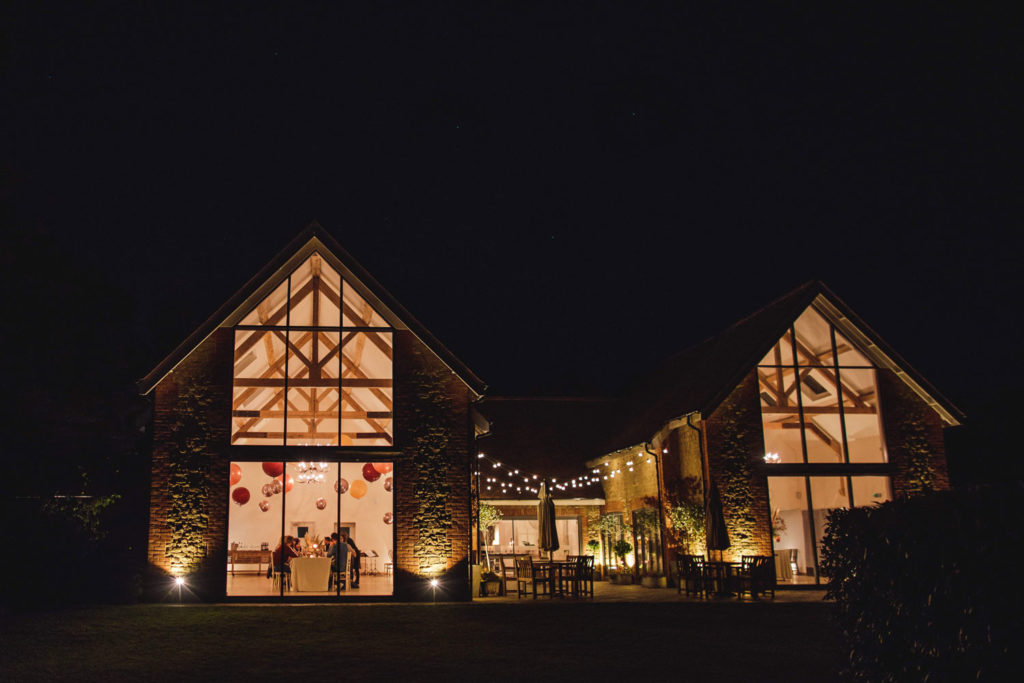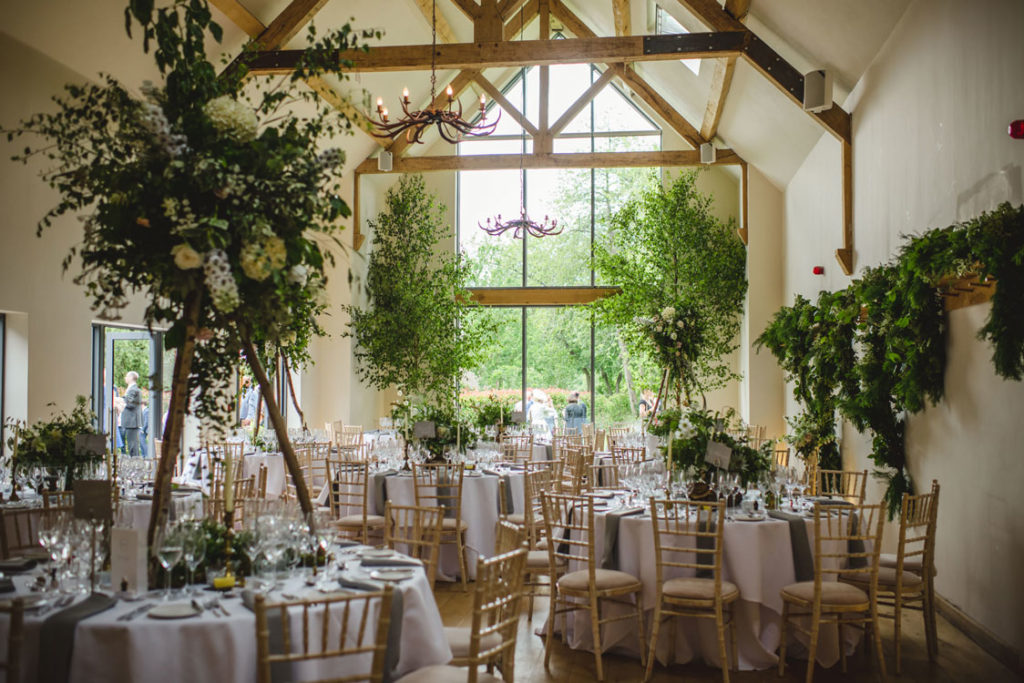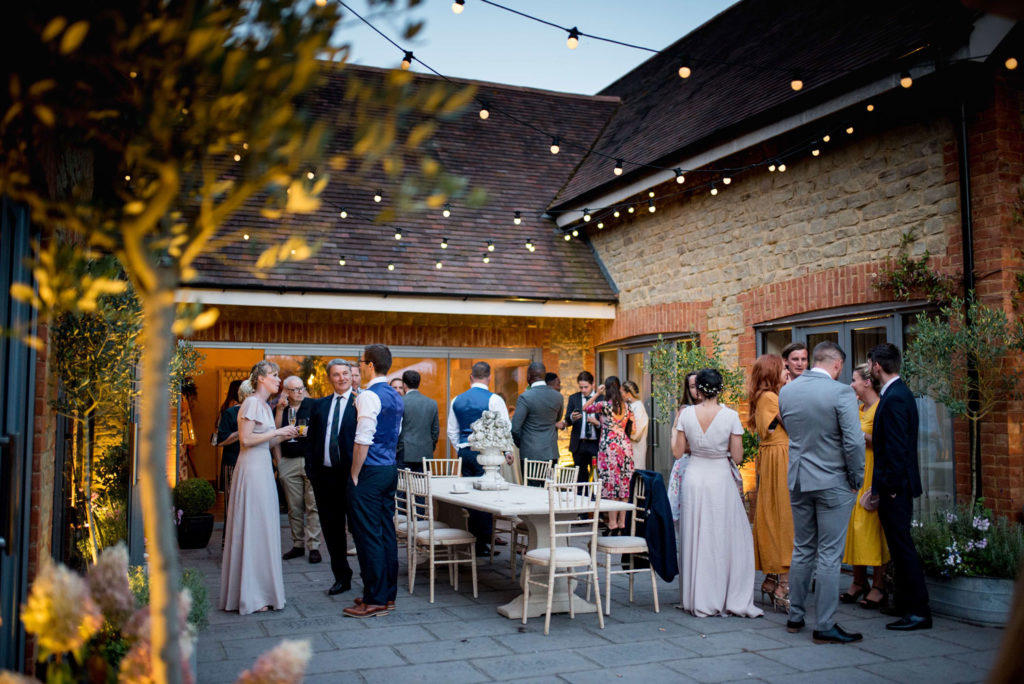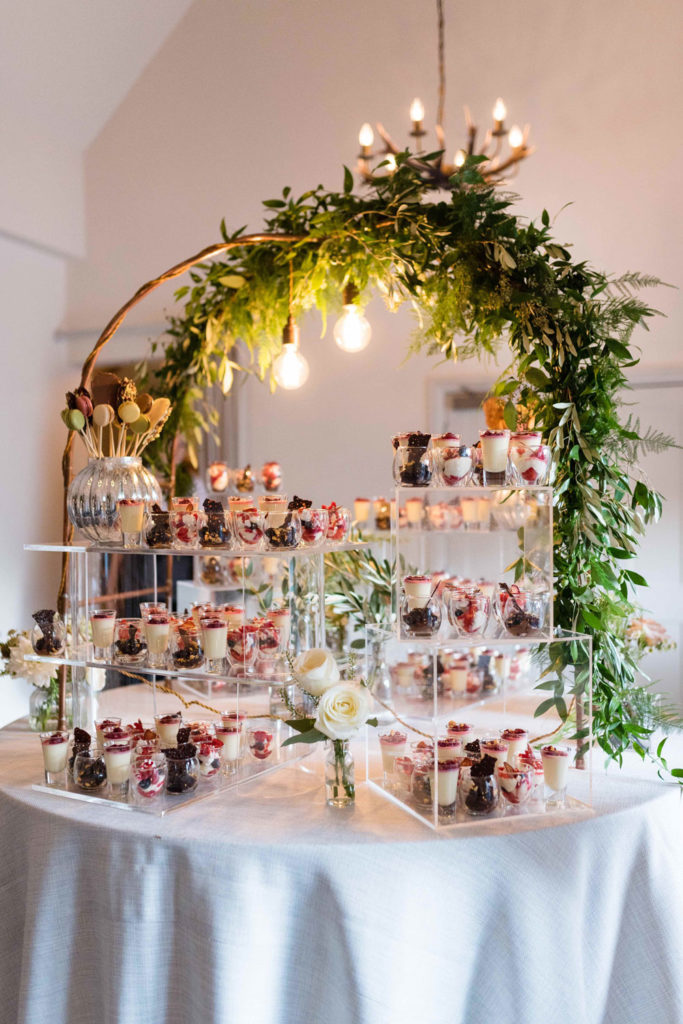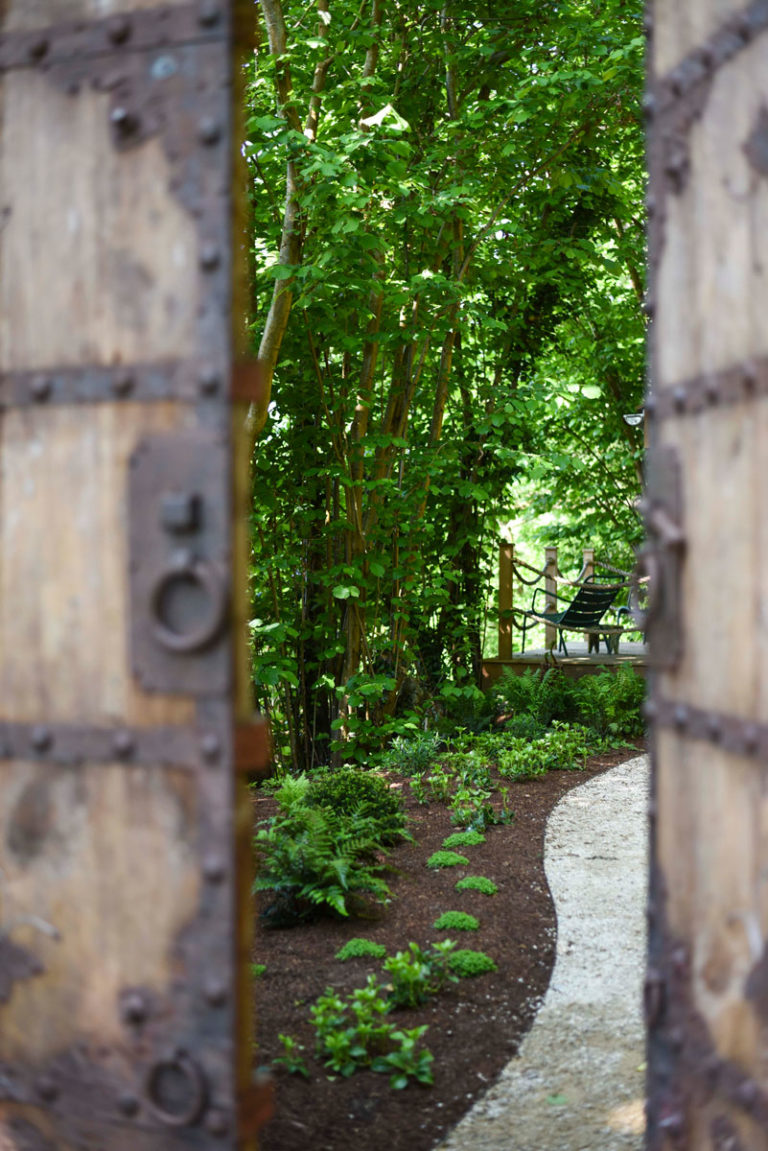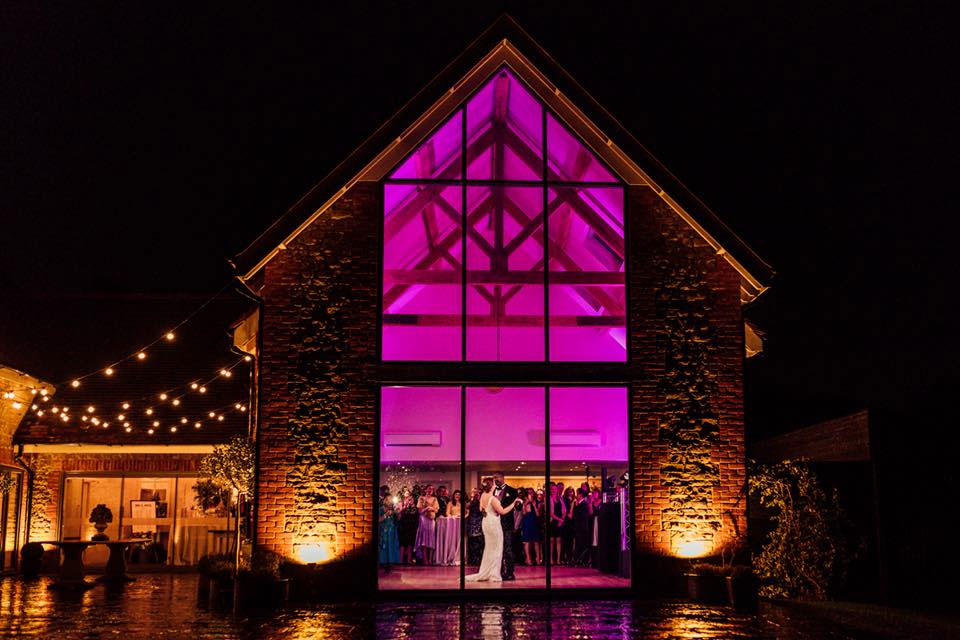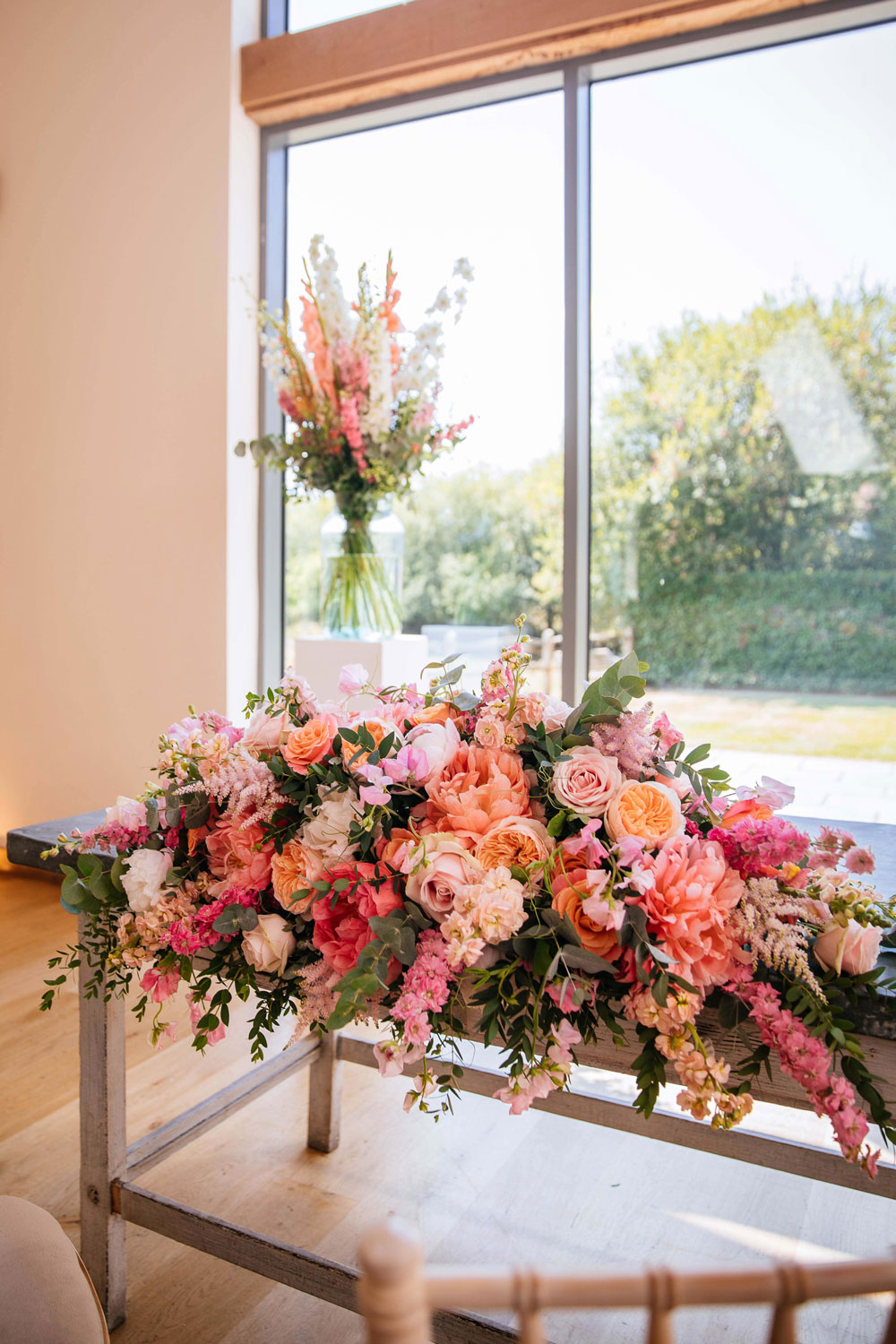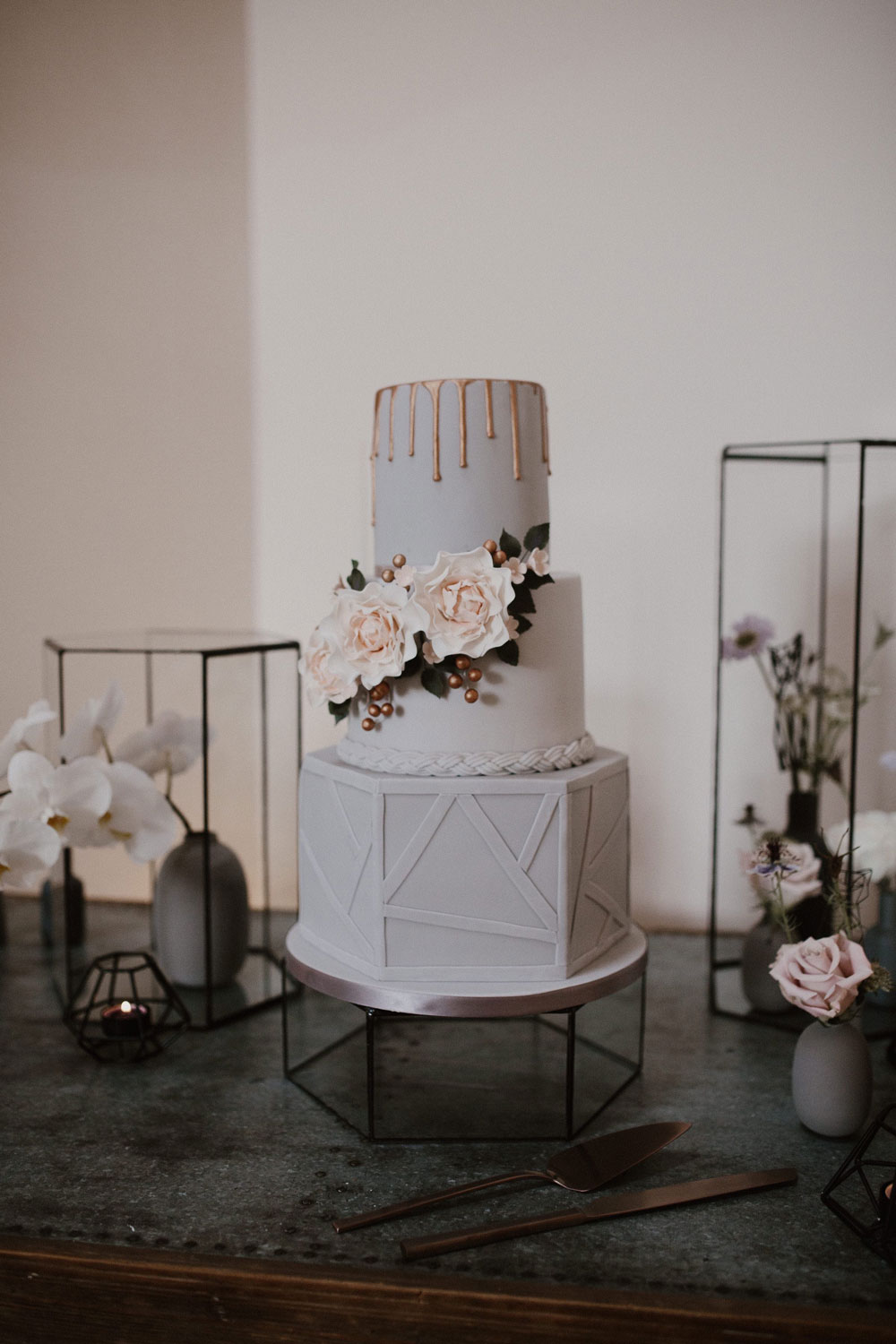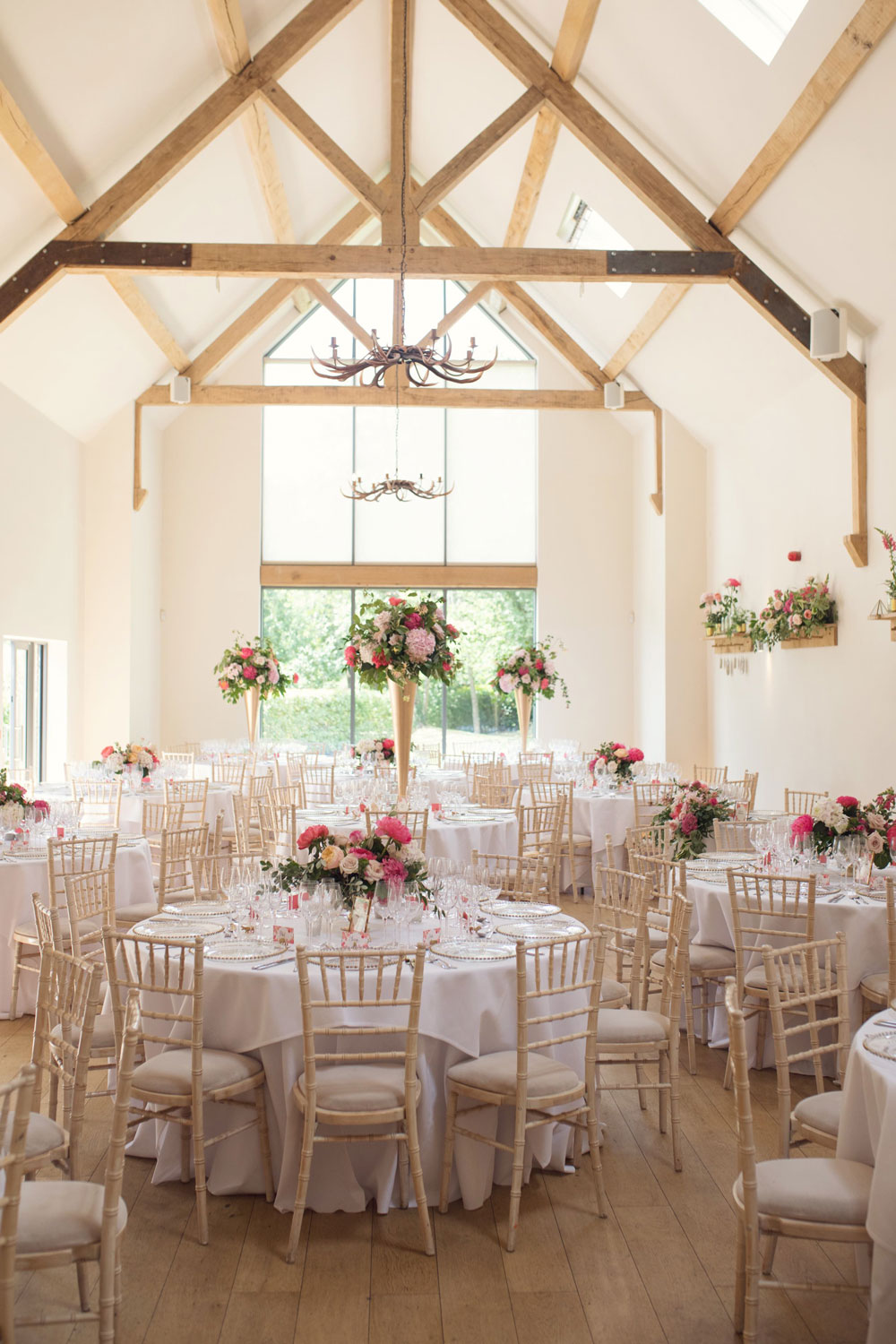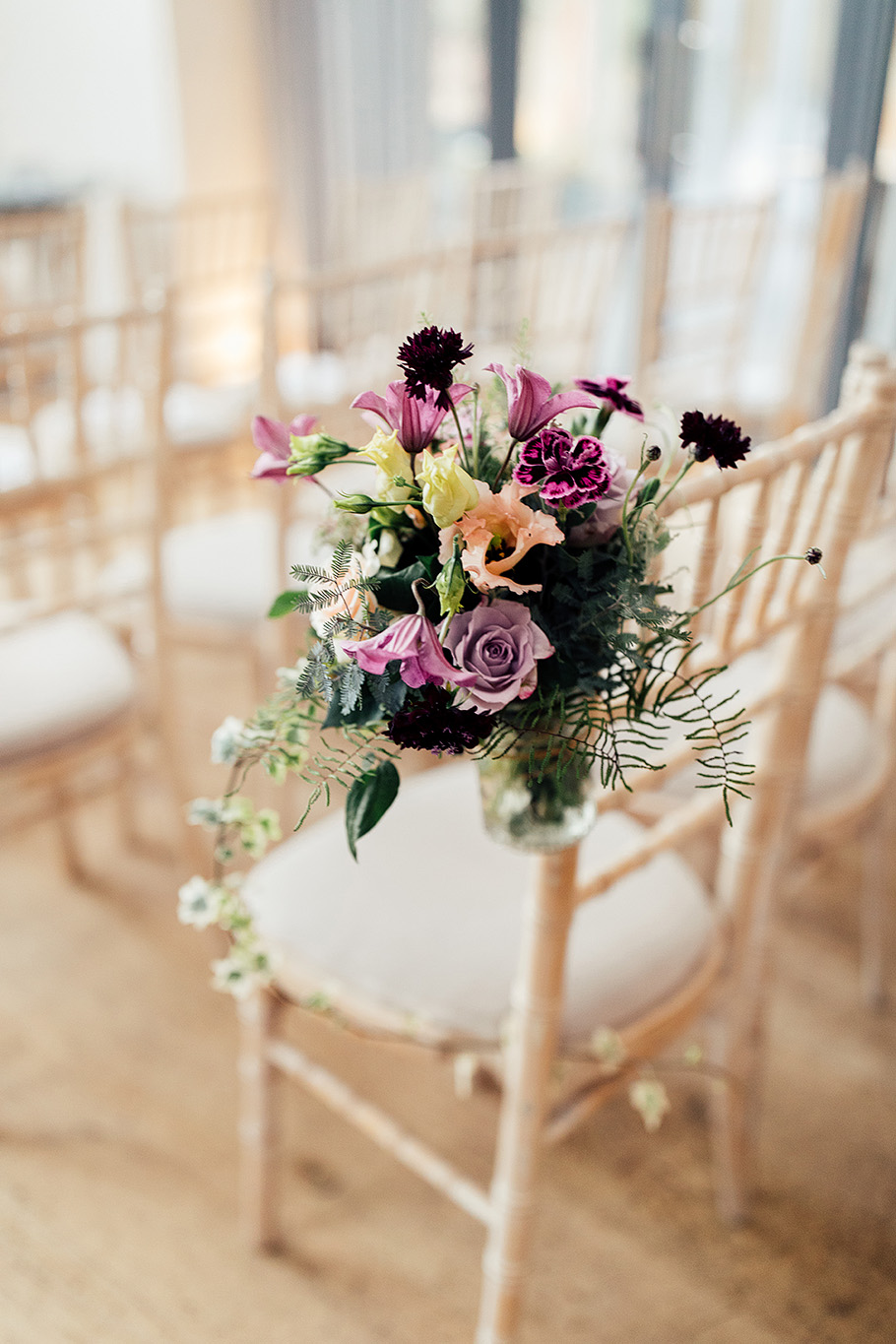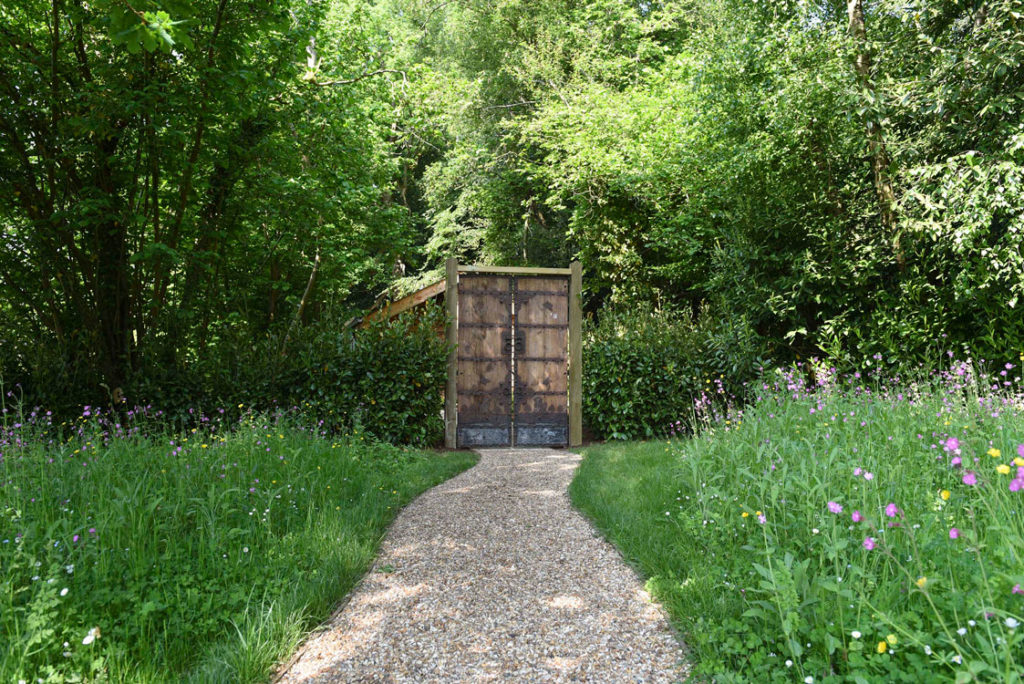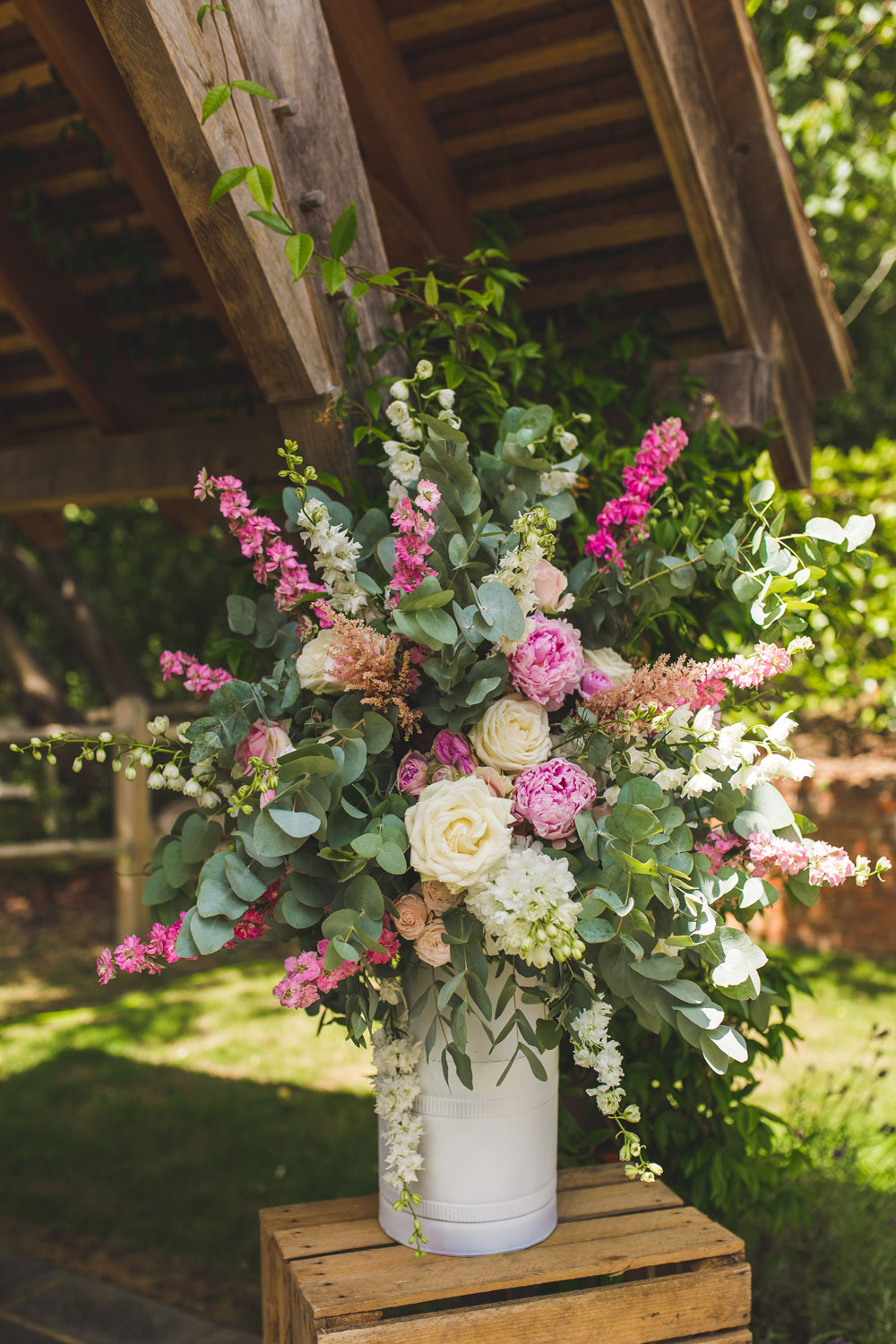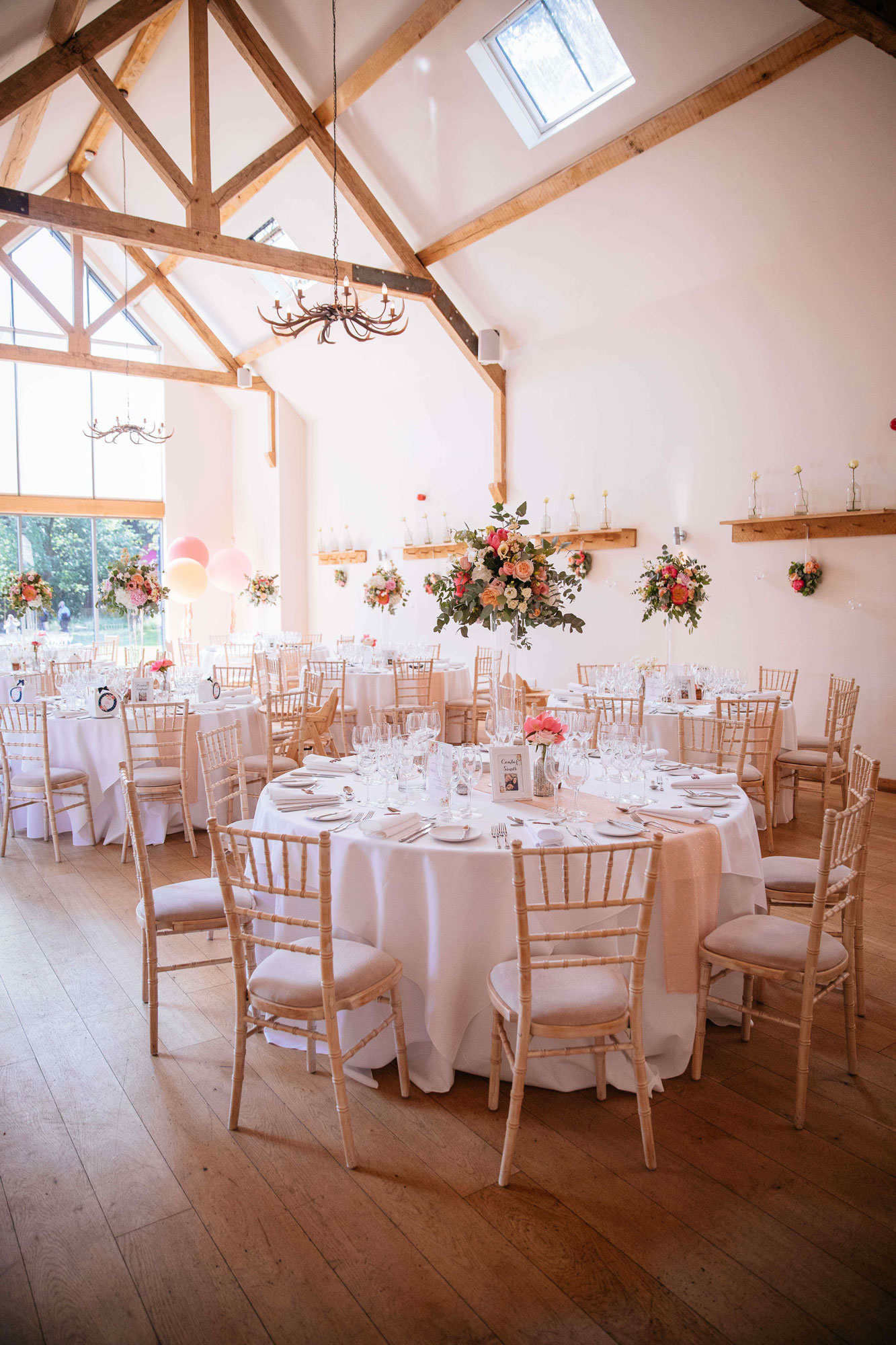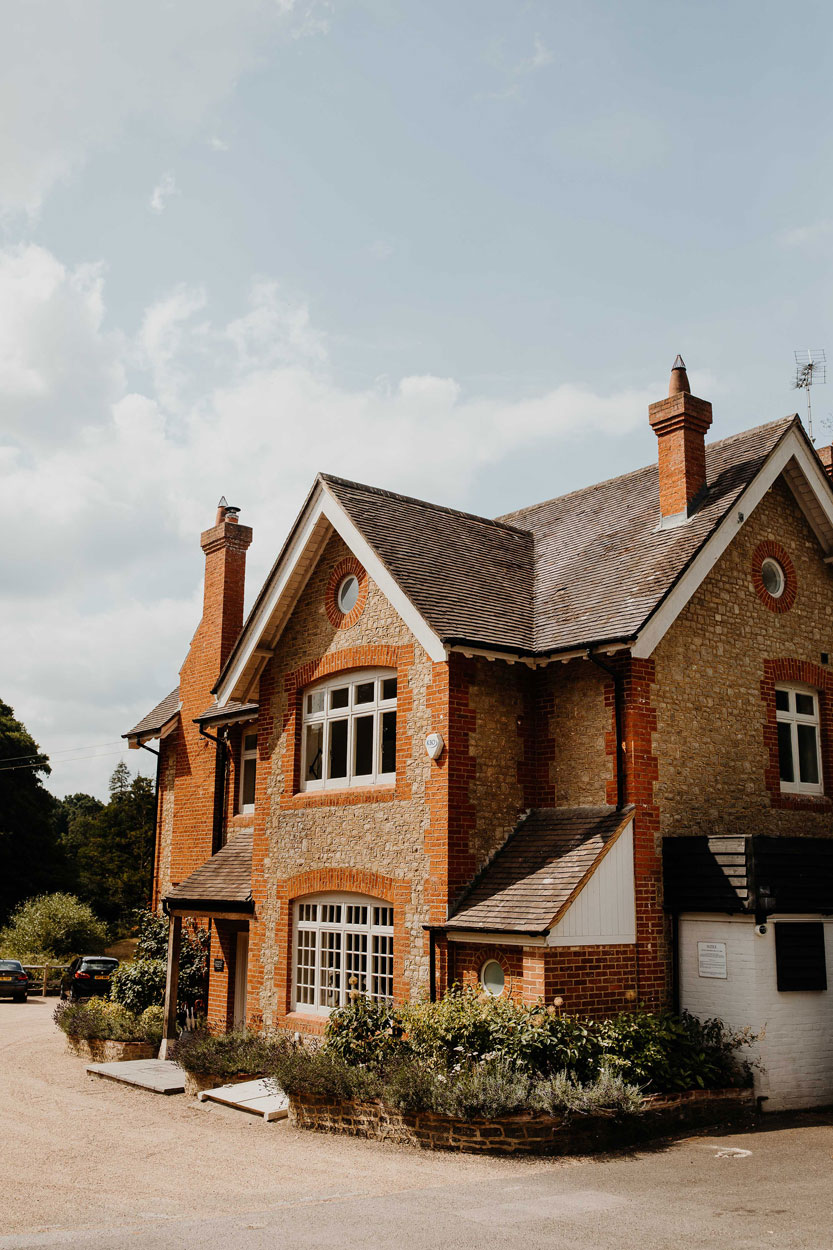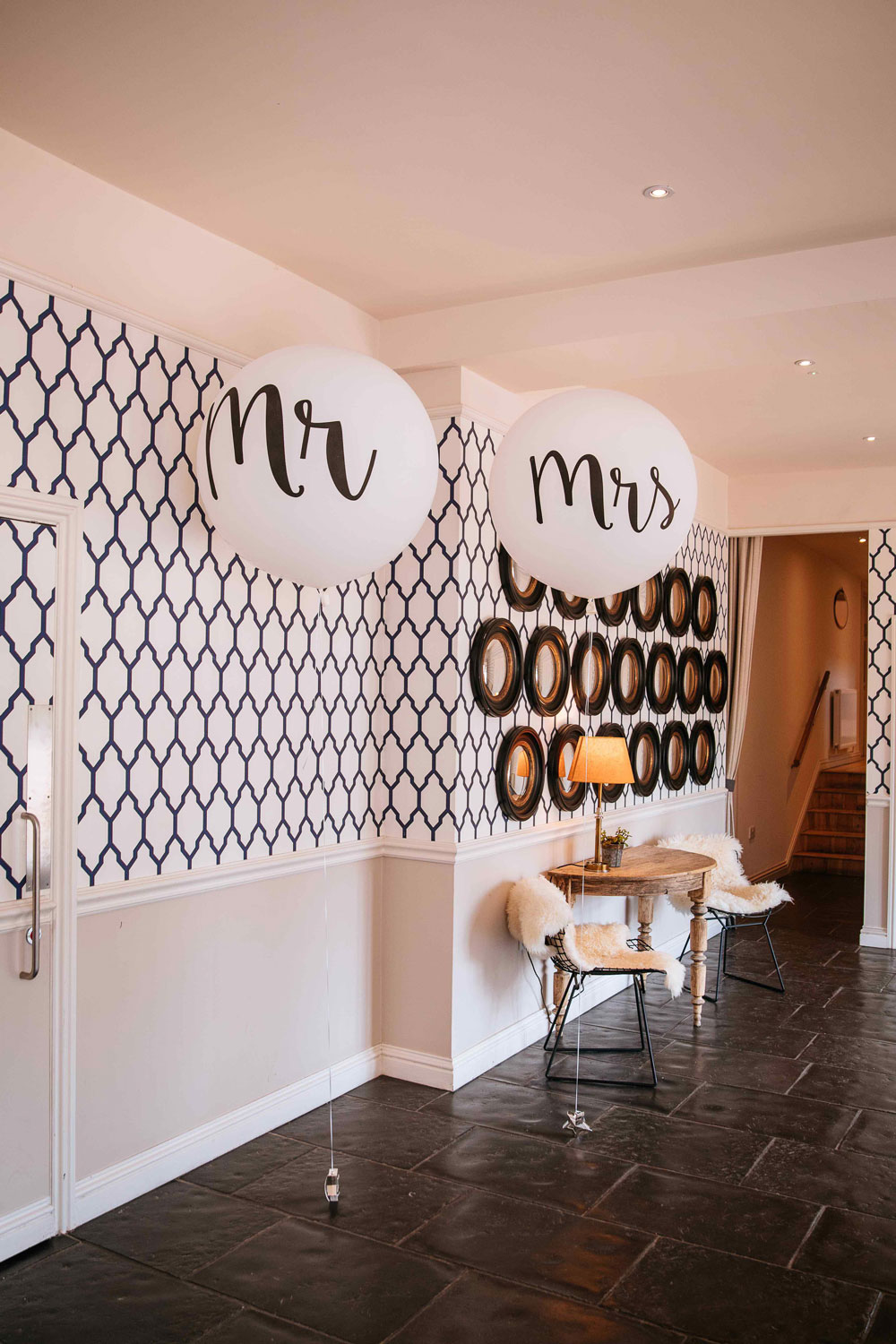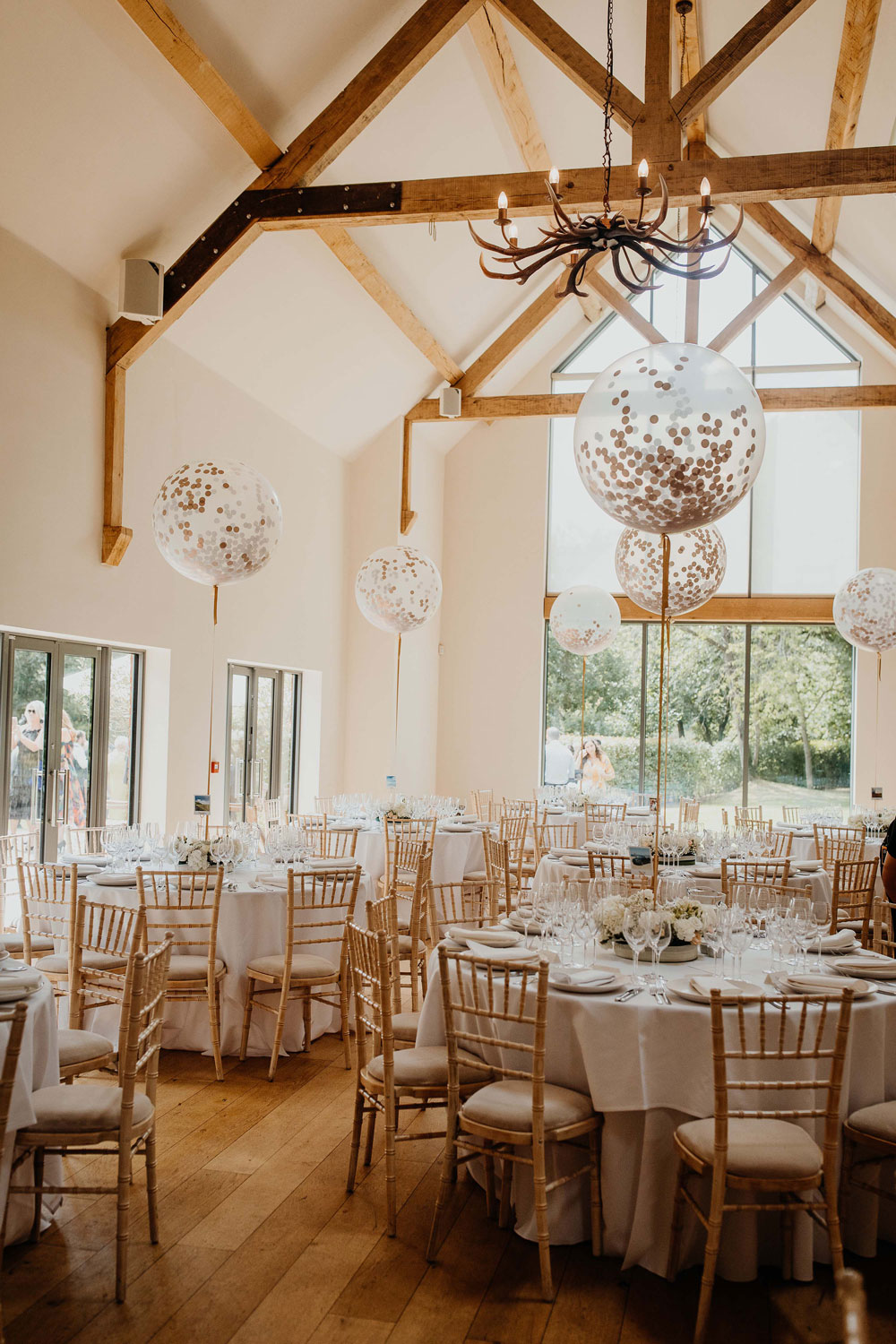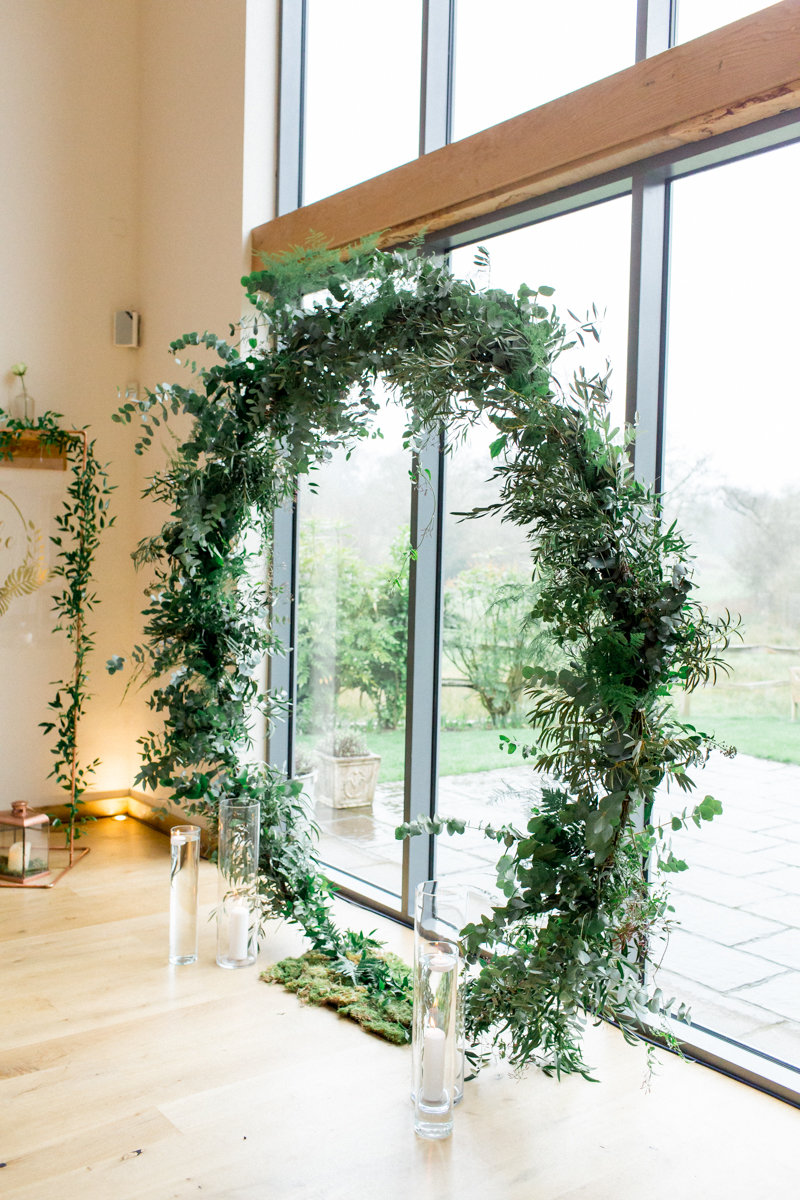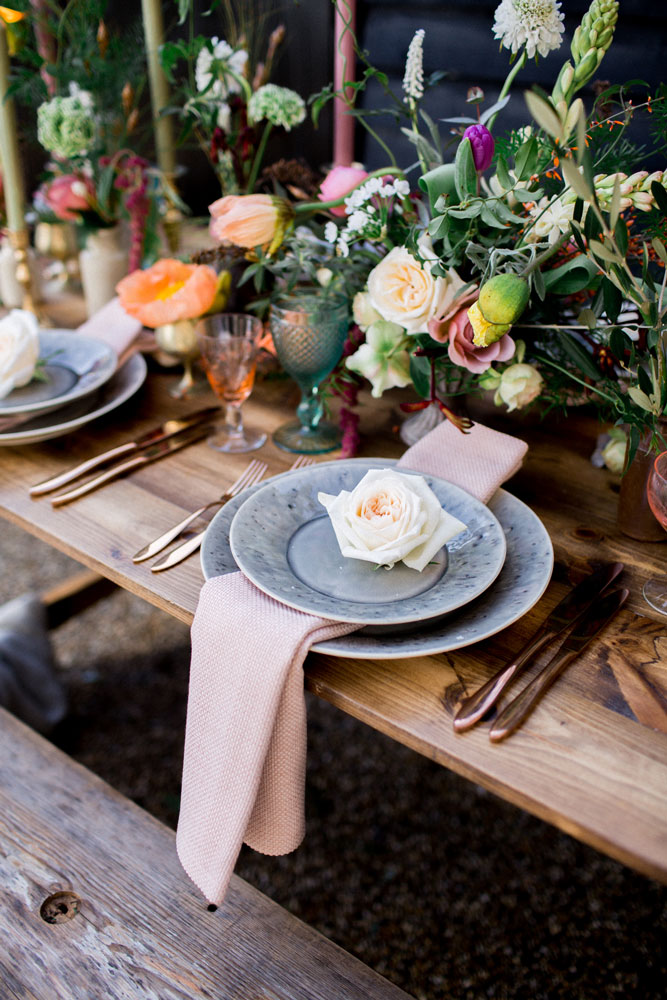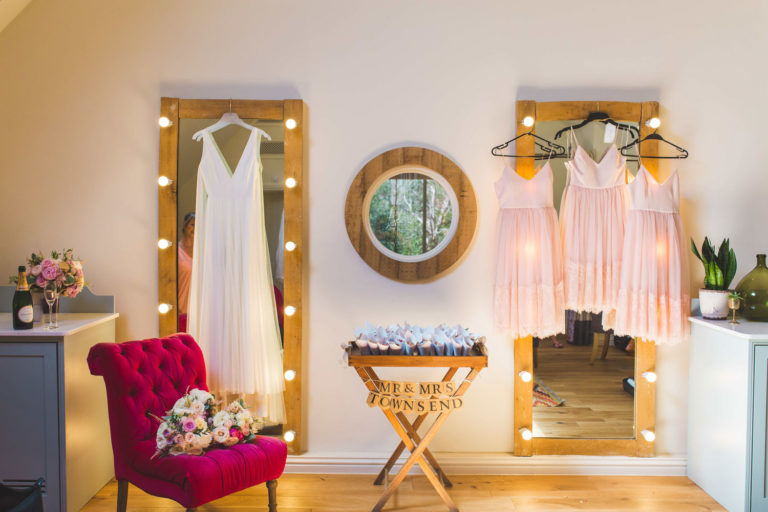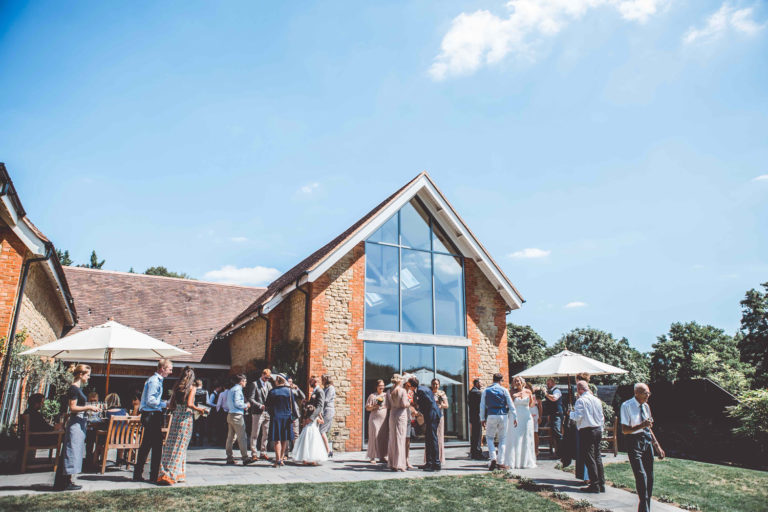 News : 25 / 02 / 19
A Few Things We Love About Winter Wedding Days #marriedatmillbridge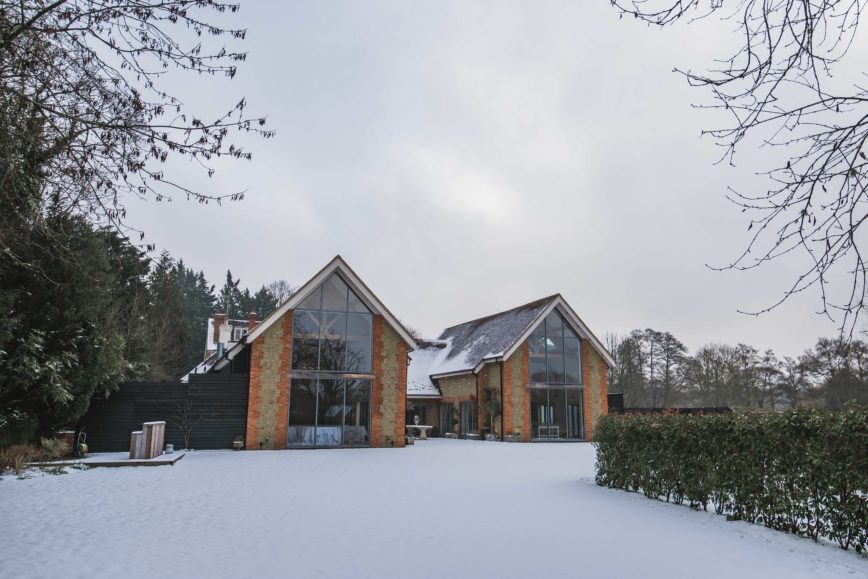 We can't quite believe how quickly this year has flown by here at Millbridge Court! We have been so lucky to have been a part of so many magical Winter Wedding Days throughout 2018 & so we thought, as the festive season is well & truly upon us, that we would share some moments from those really beautiful days with you all.
There really is so much that we love about Winter Weddings, from the rich colour palettes, magical nighttime photography, Wintery shots of Brides & Grooms around the grounds, being able to make the most of romantic lighting throughout the day's celebrations & so much more.
So thanks to the wonderful & talented photographers who have shared their images with us, we have put together some highlights from all of our favourite things about Wintery Celebrations here at Millbridge Court in the hope that it will give you all oodles of inspiration.
Hoping you all had the most wonderful Christmas with your nearest & dearest!
Xx
Rich Colour Palette's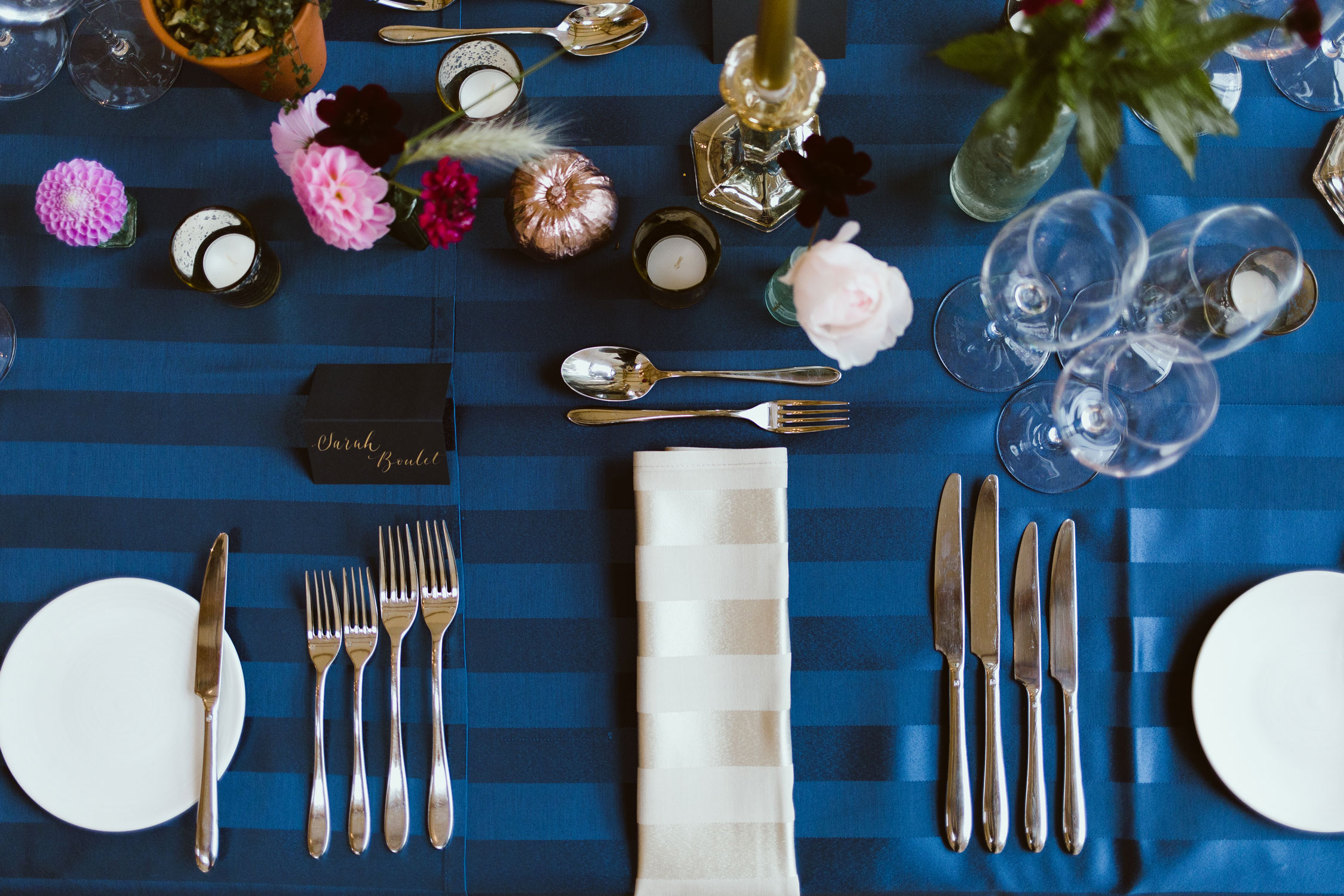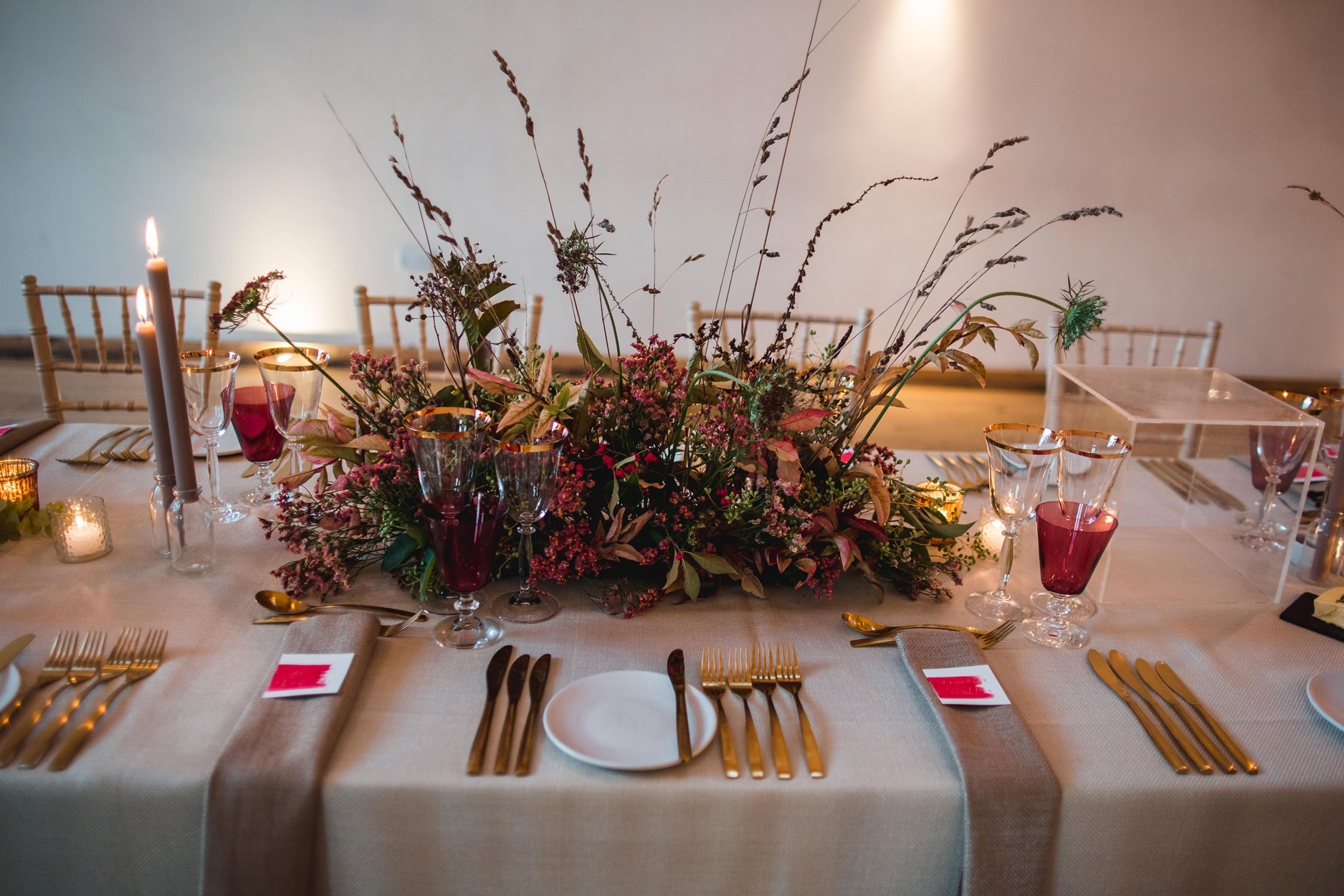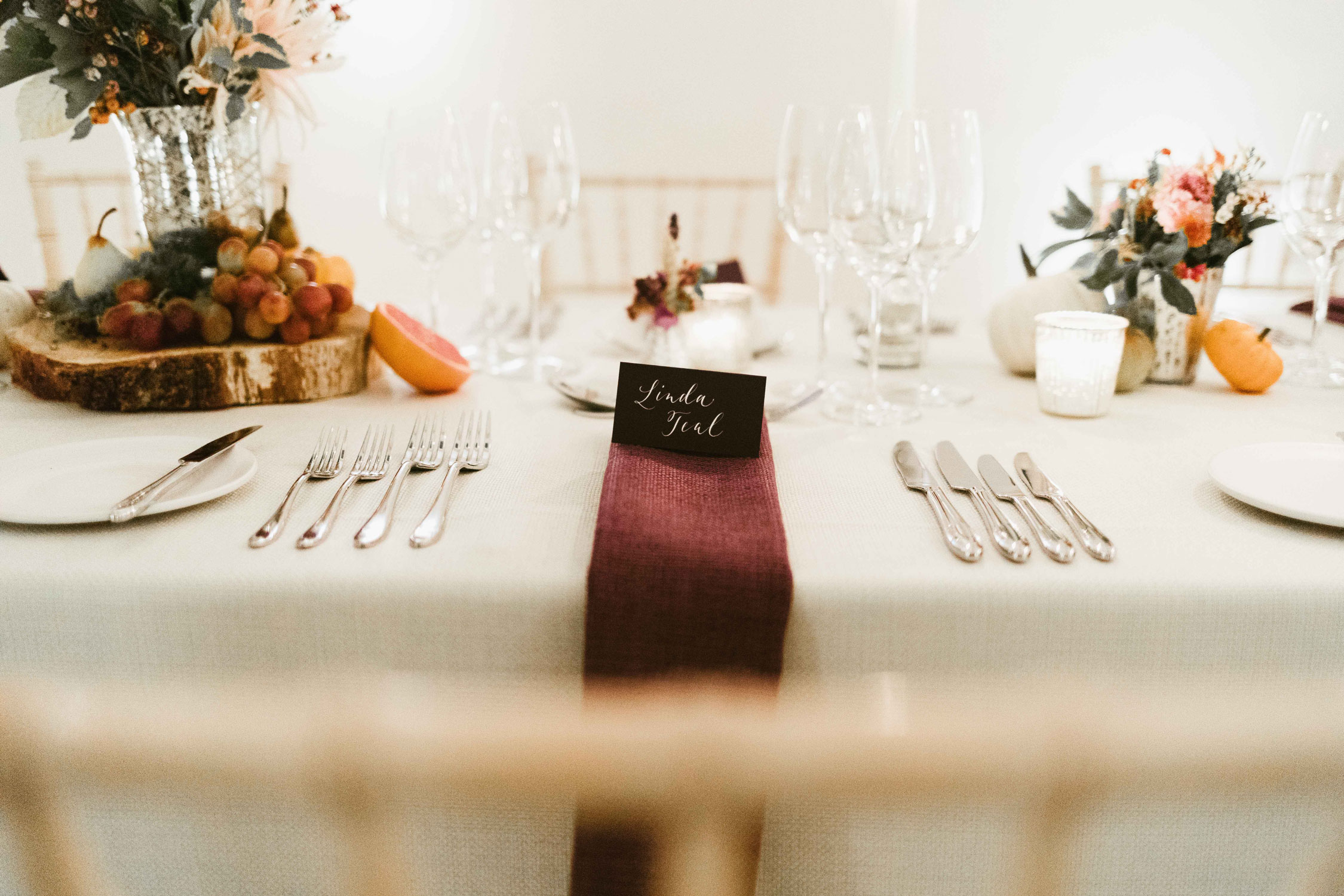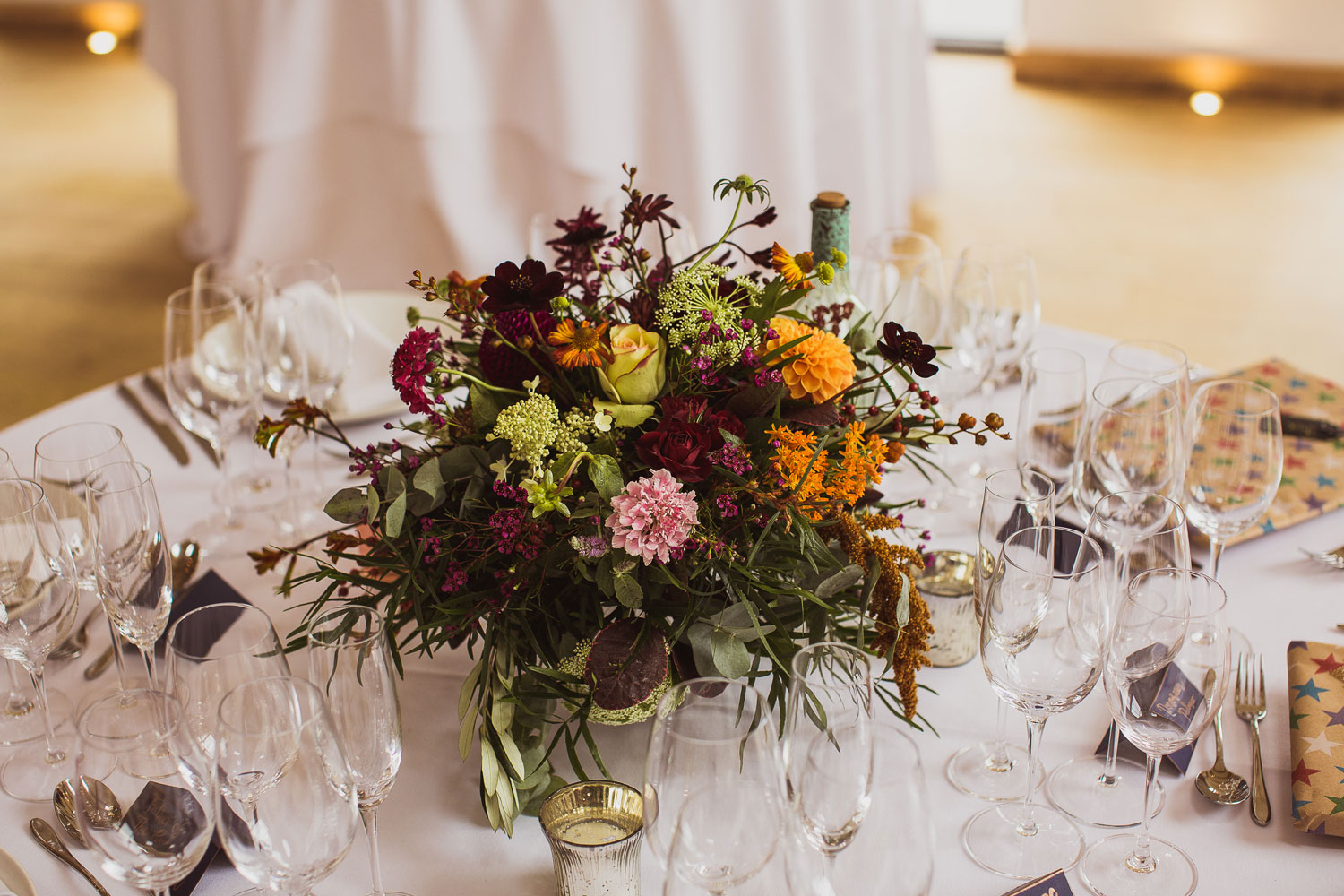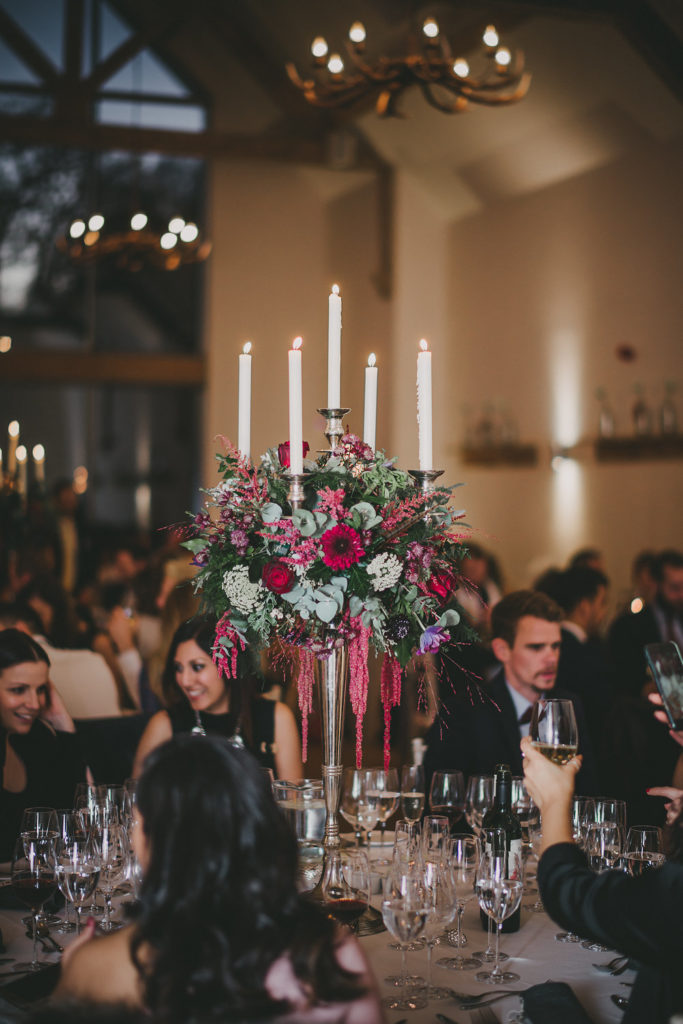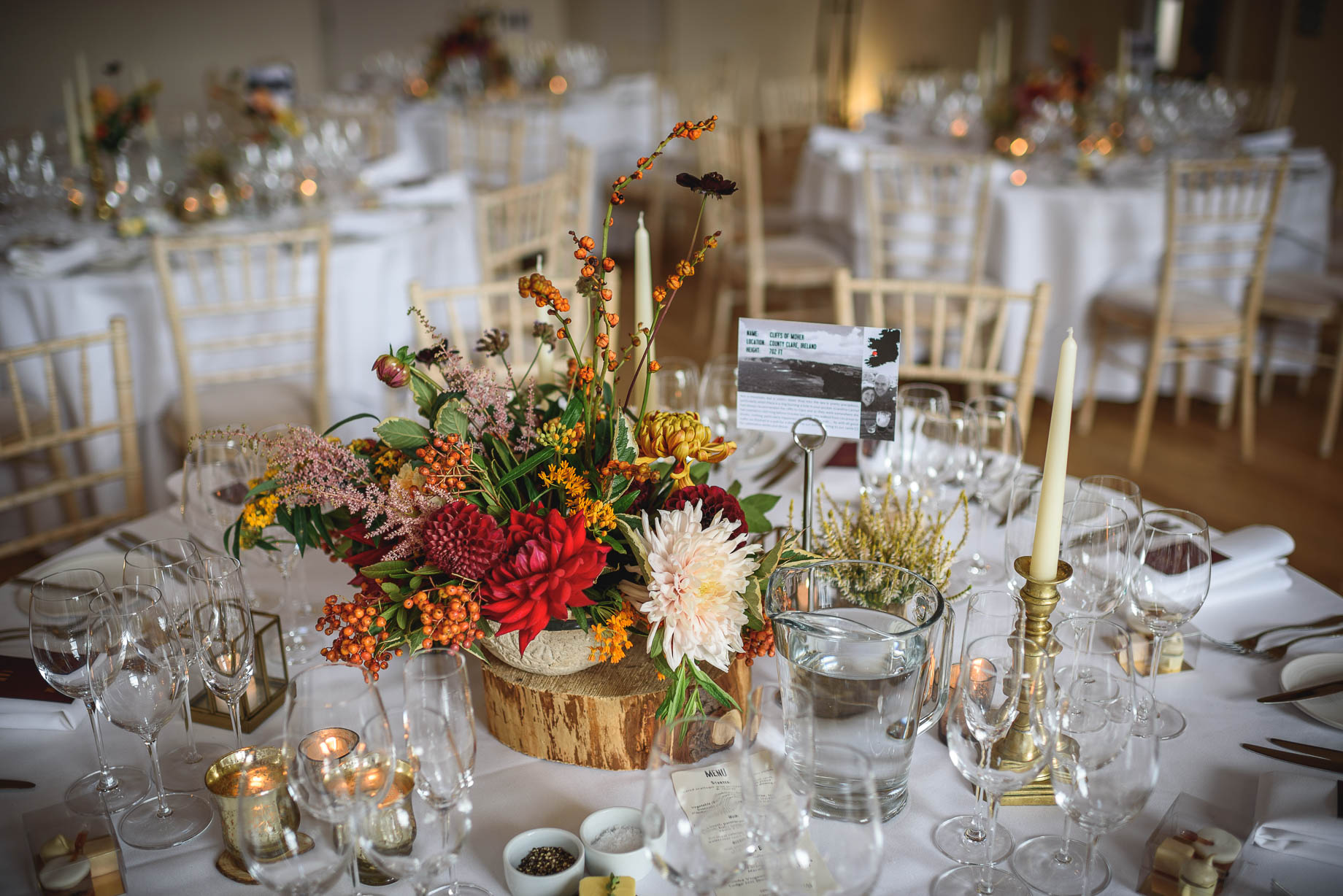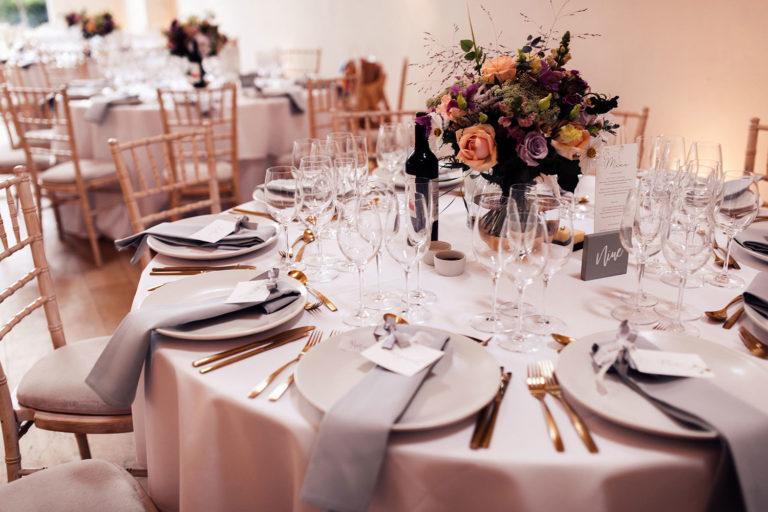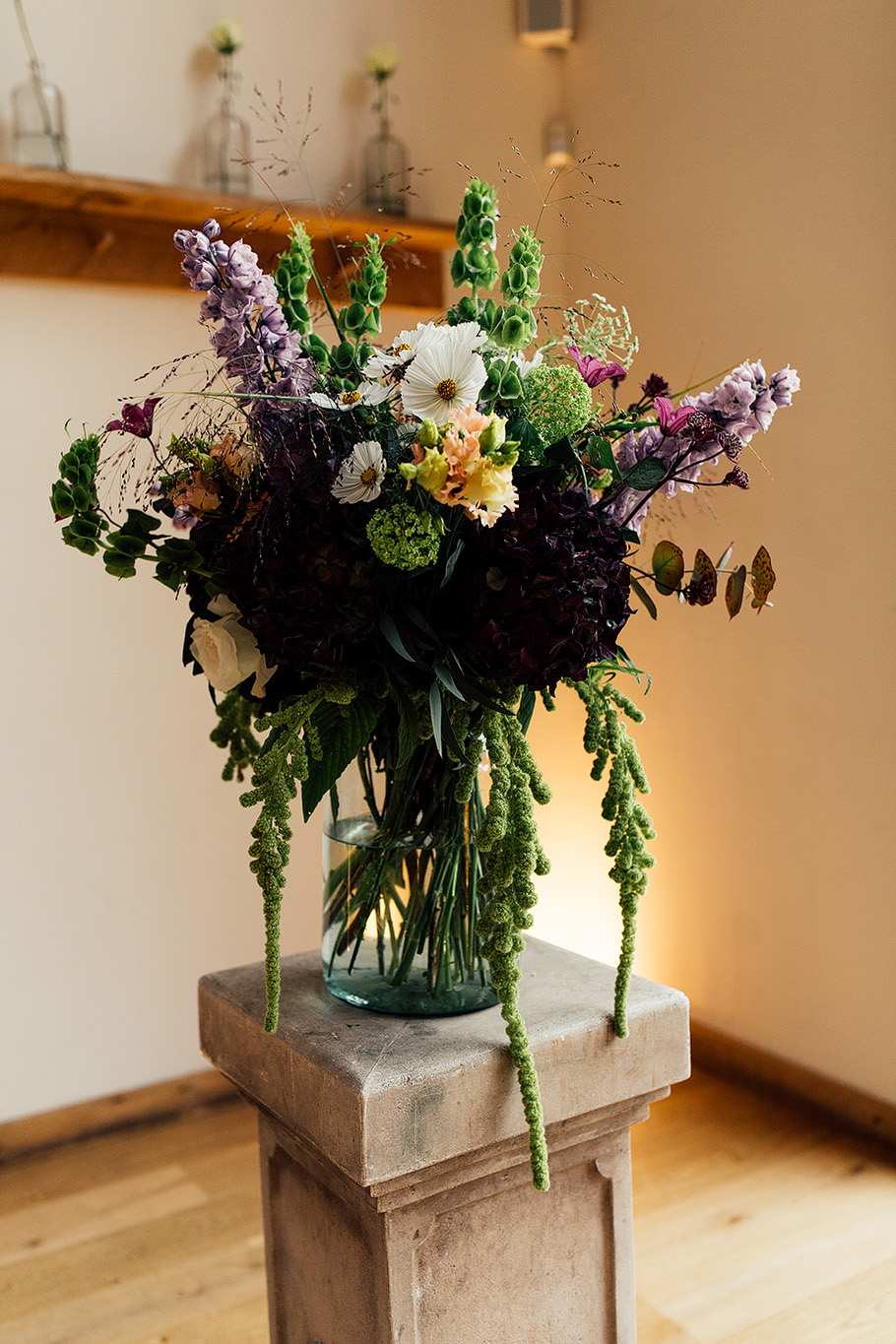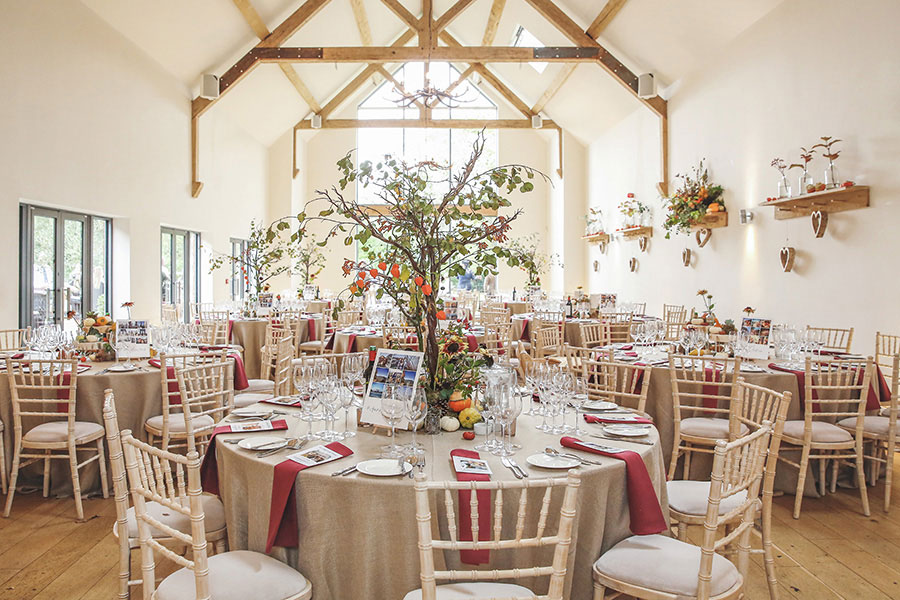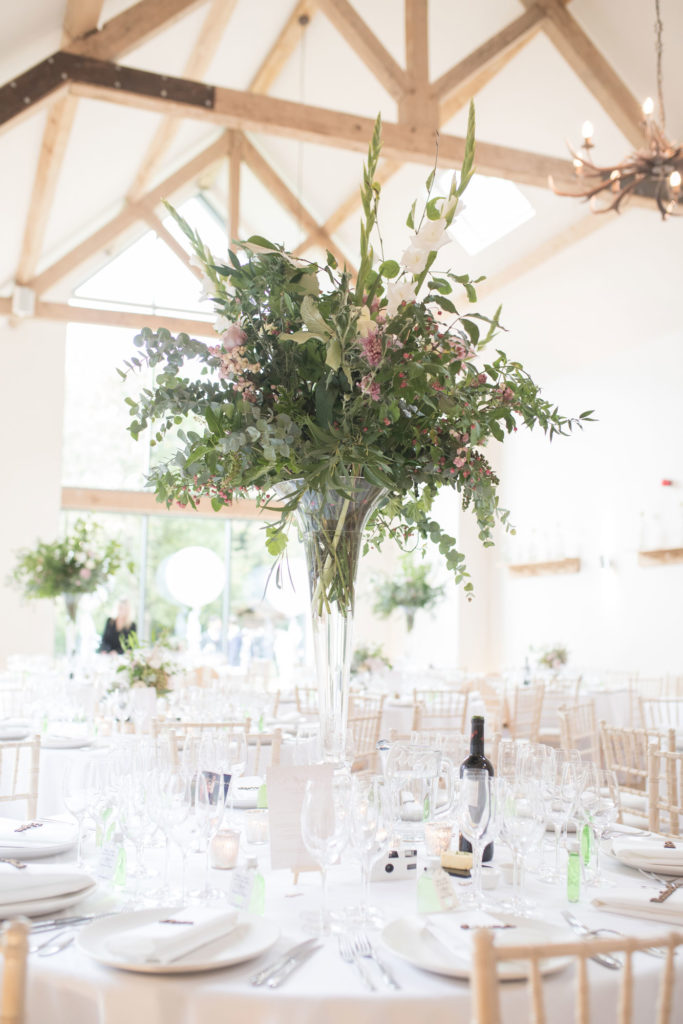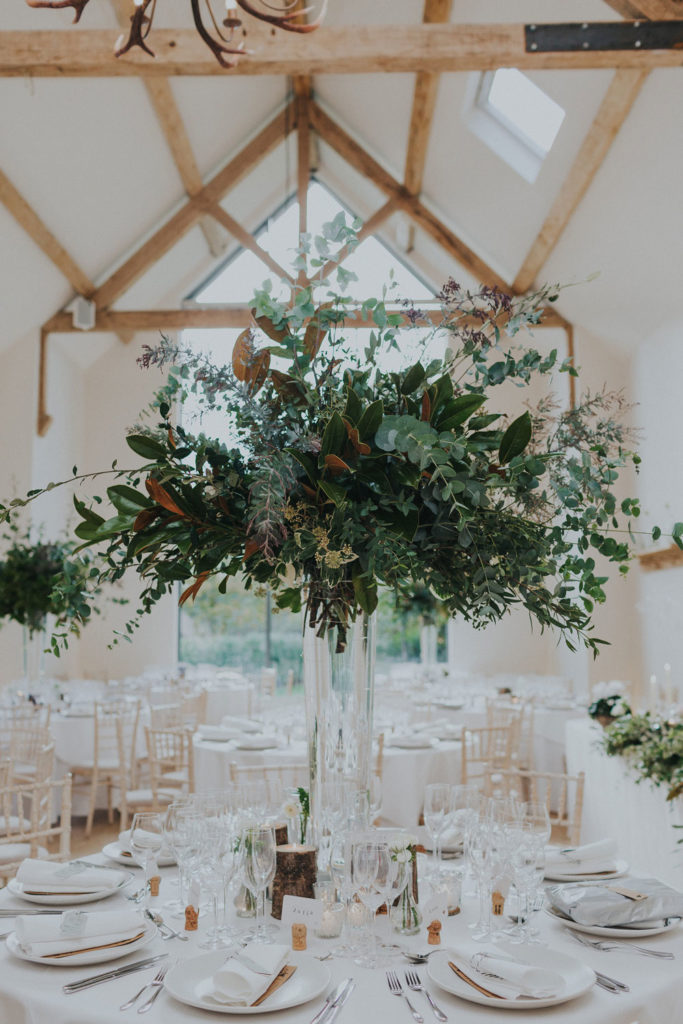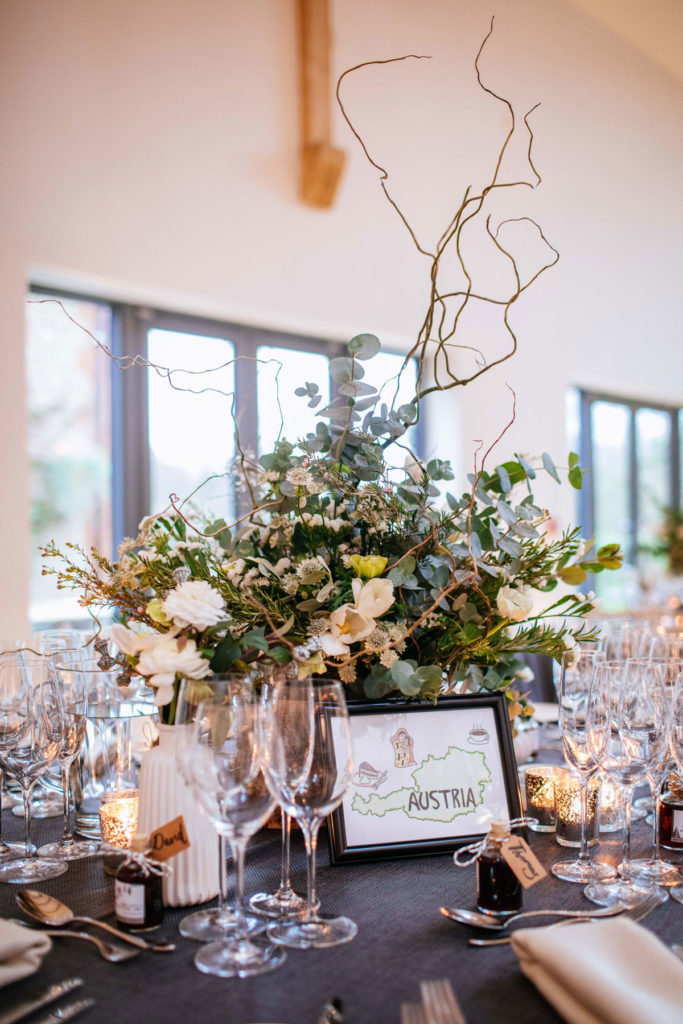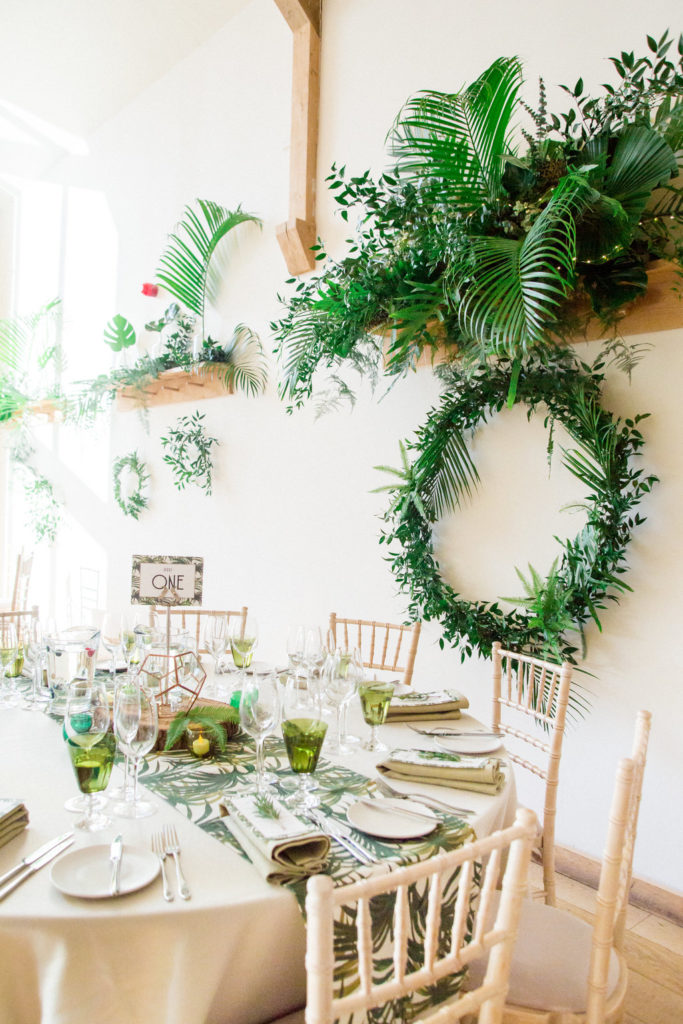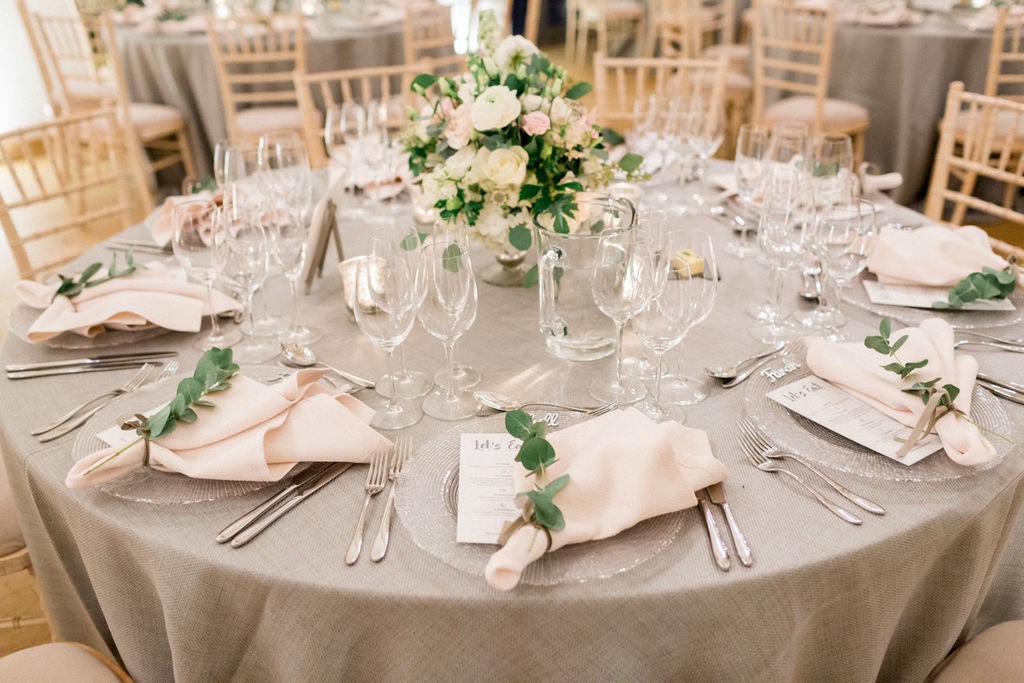 Wintery & Autumnal Couple's Shots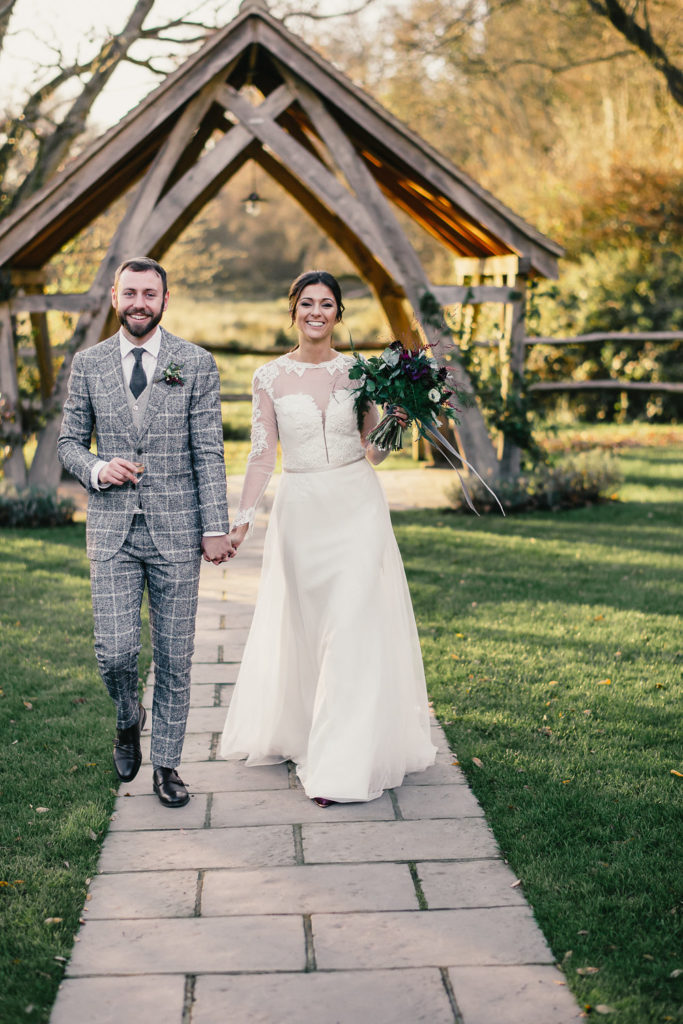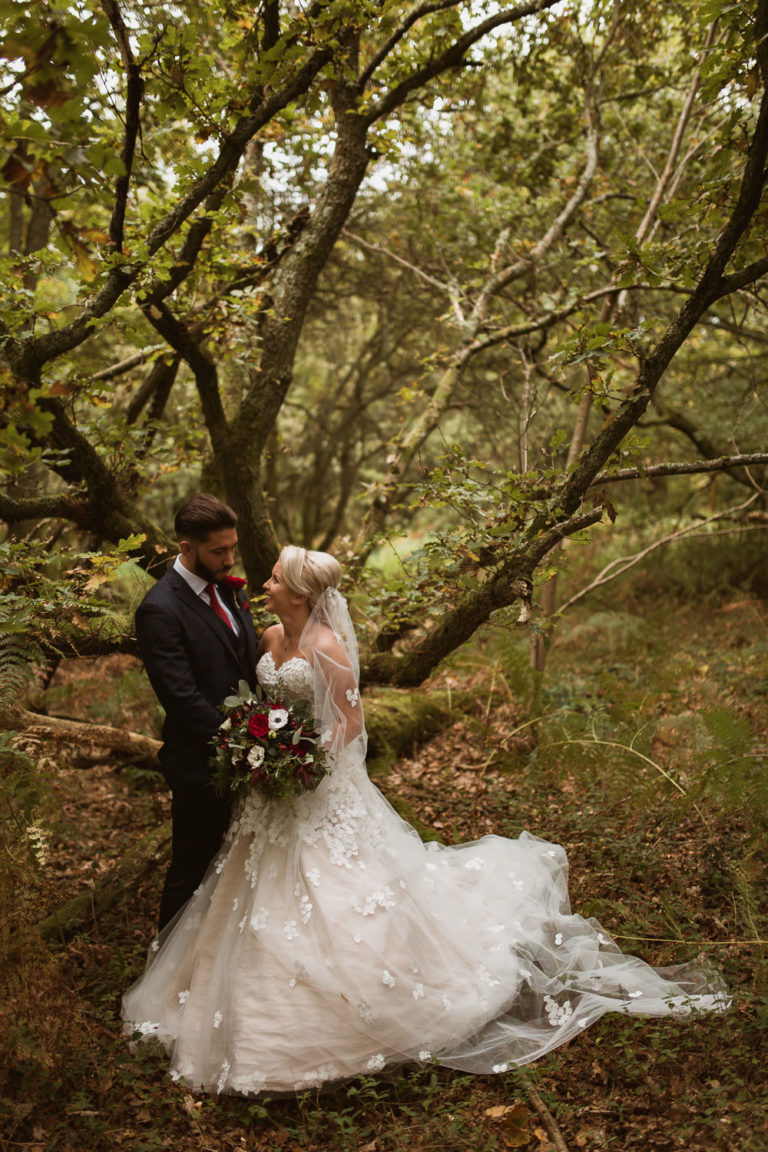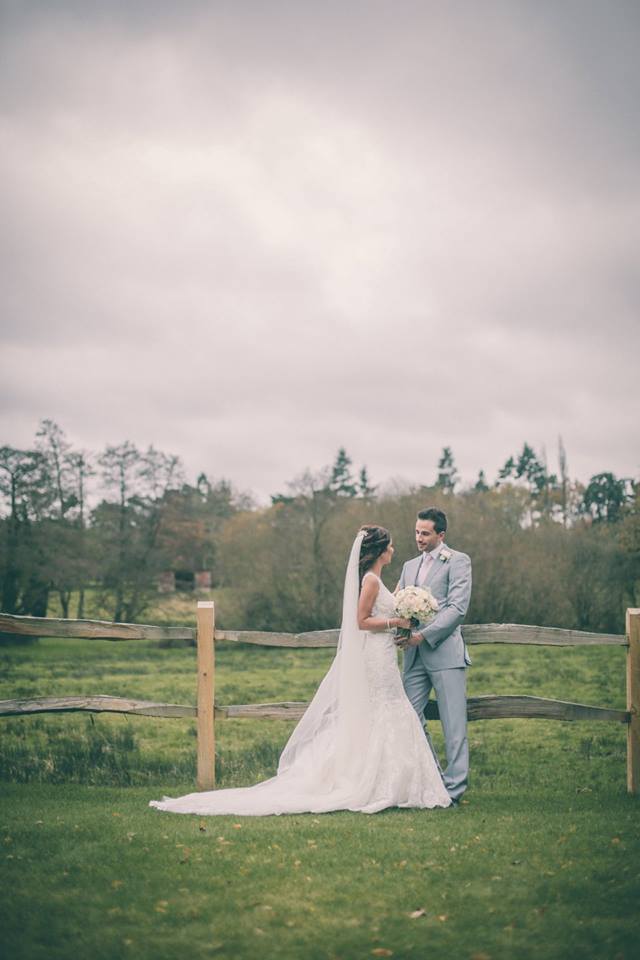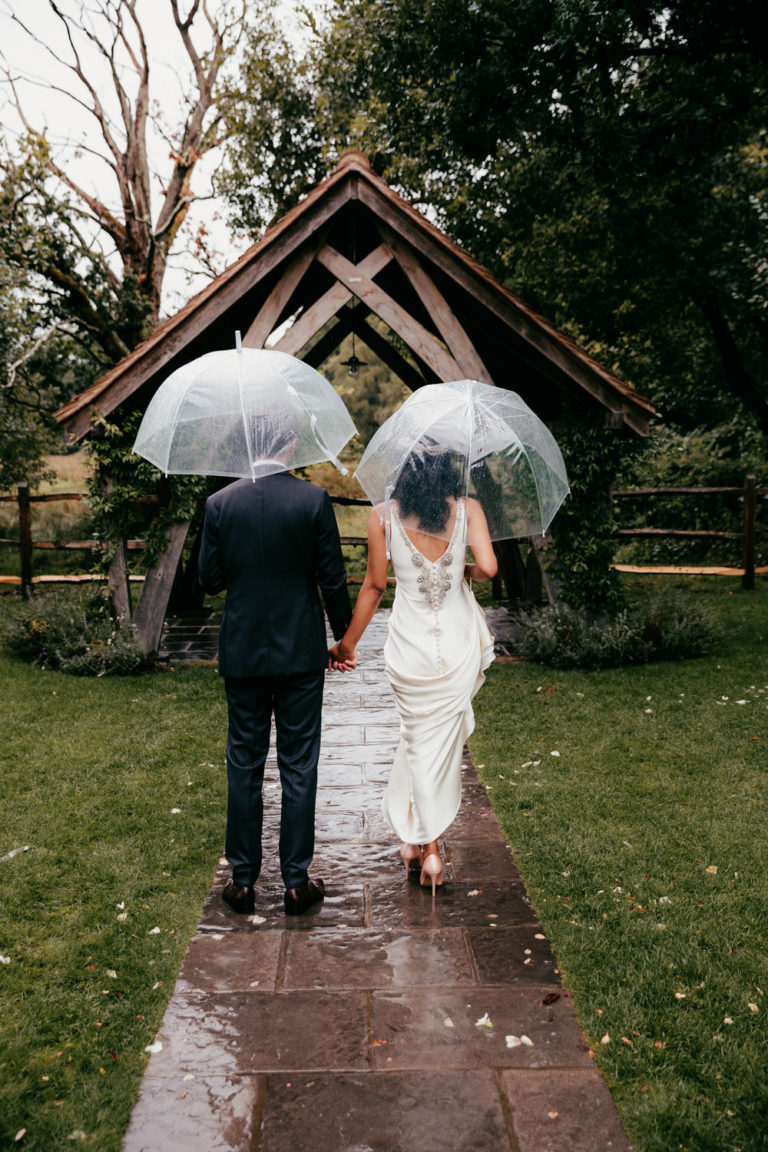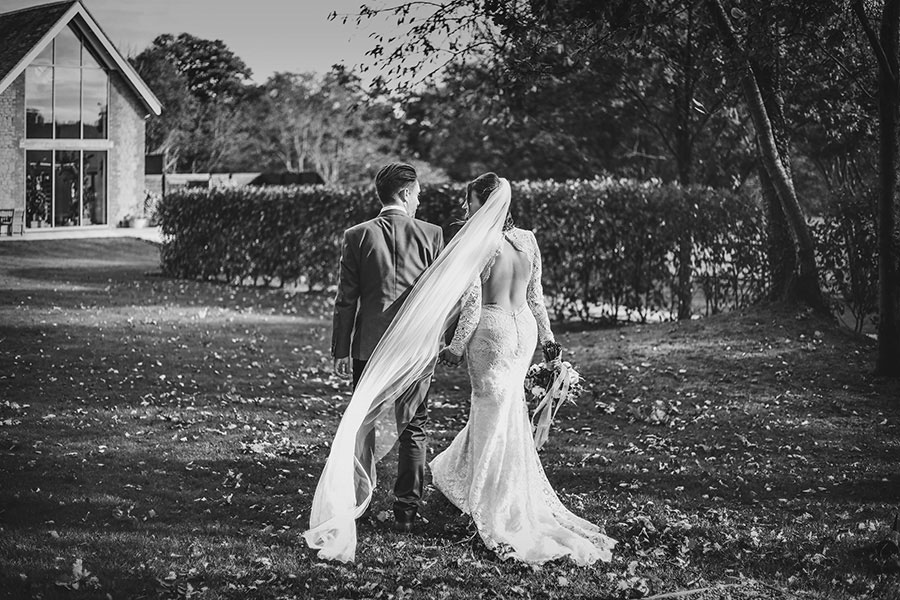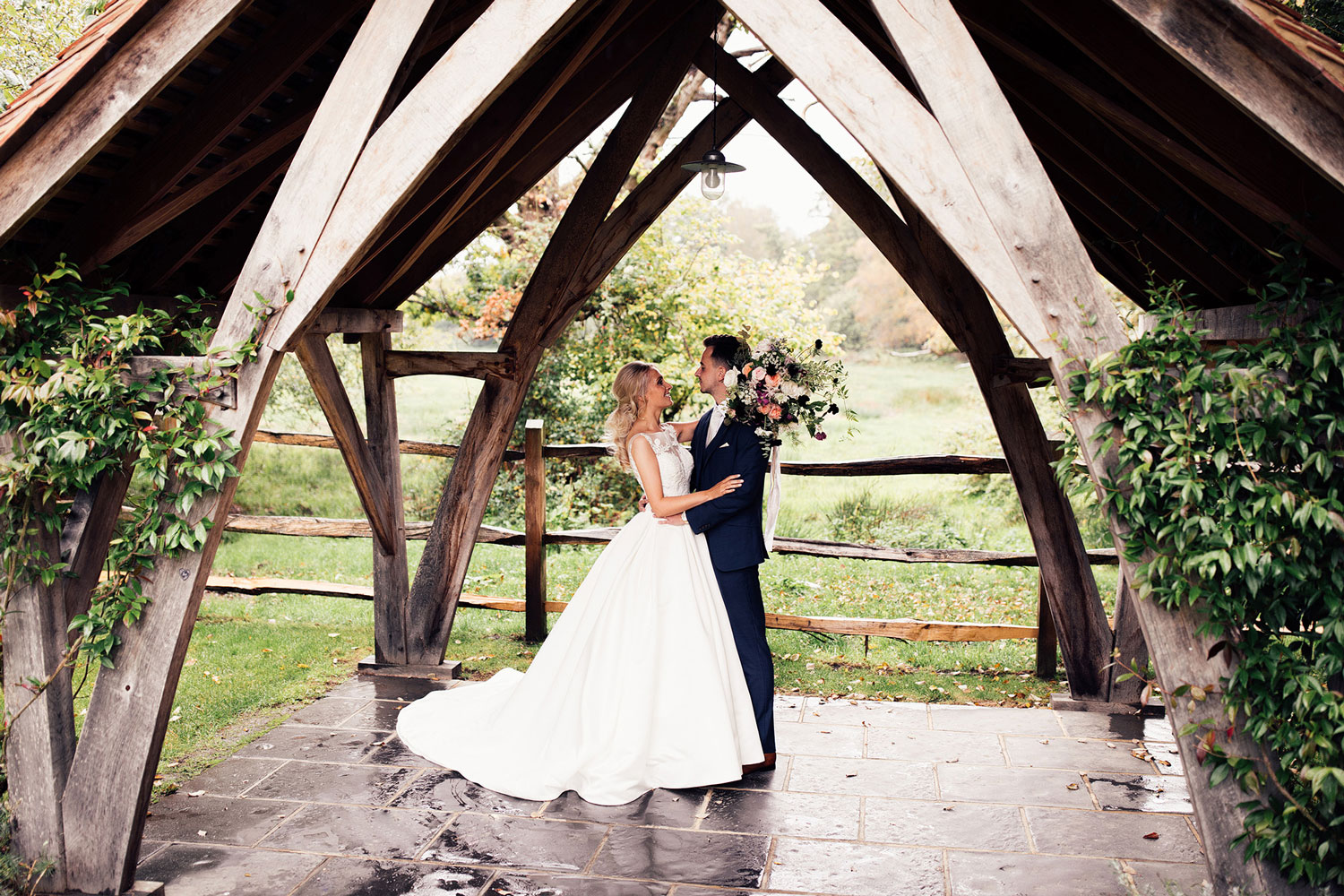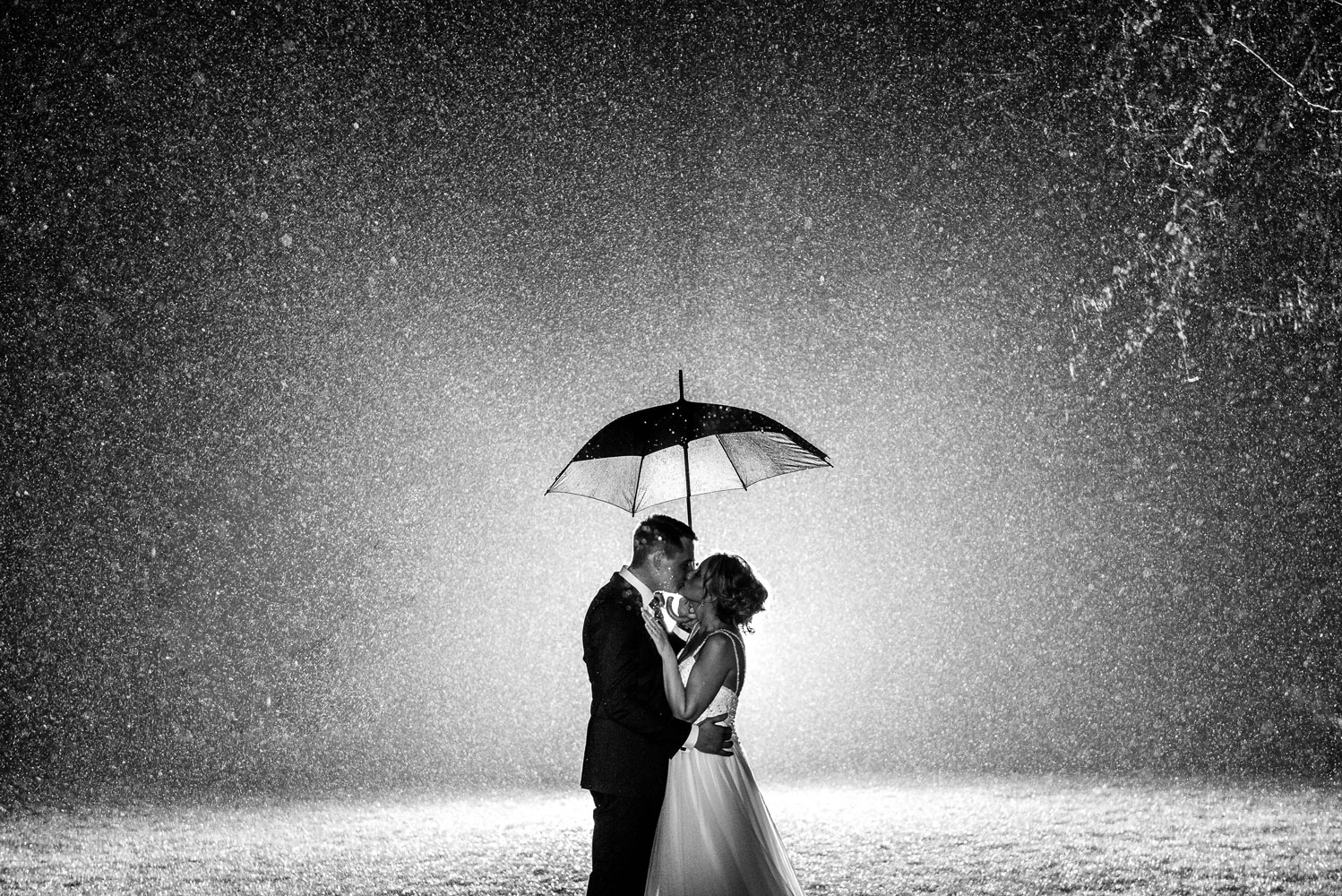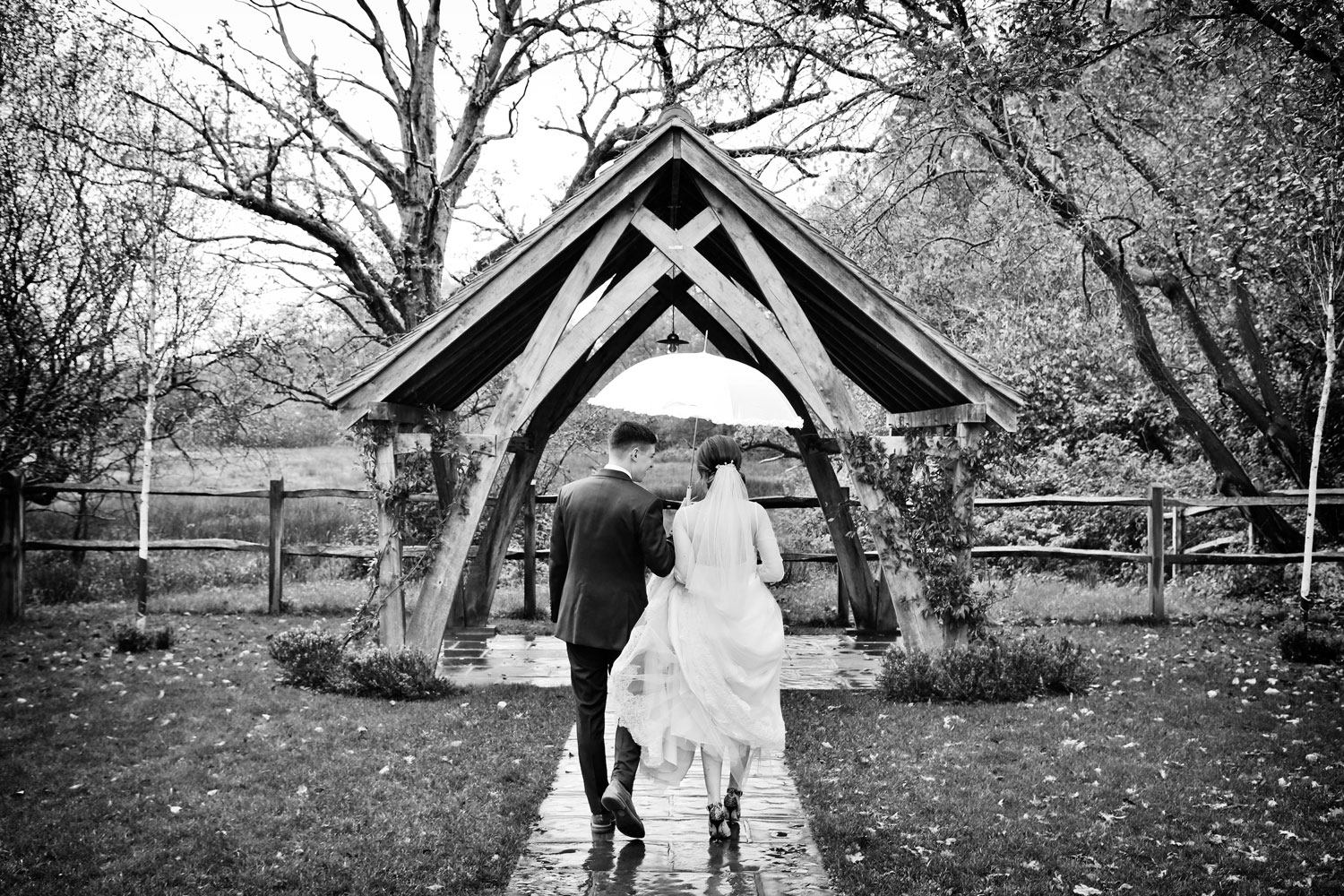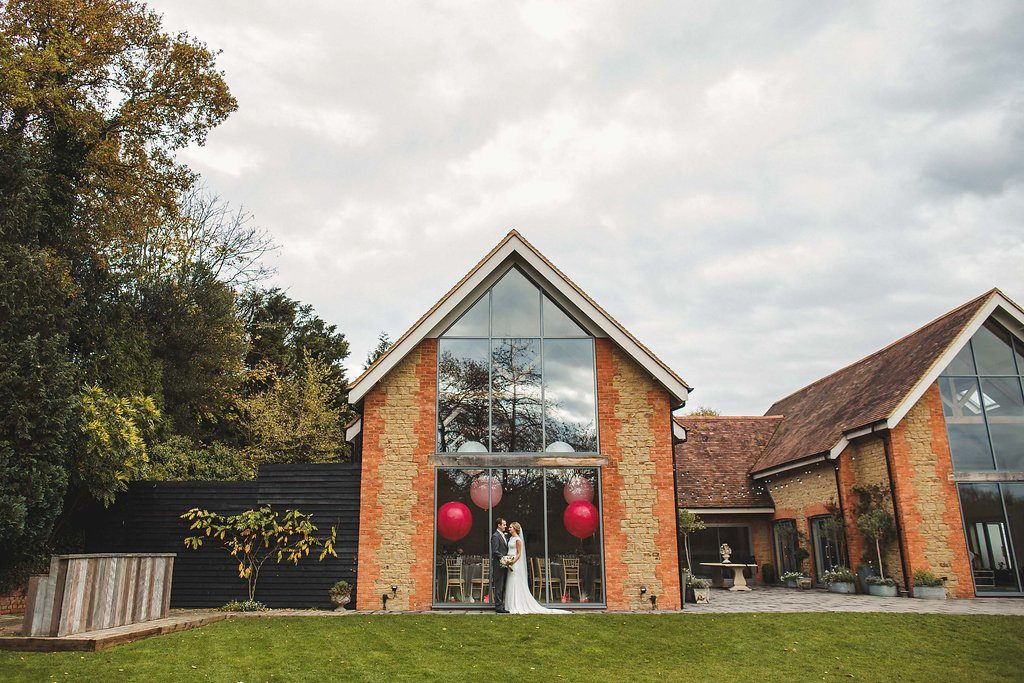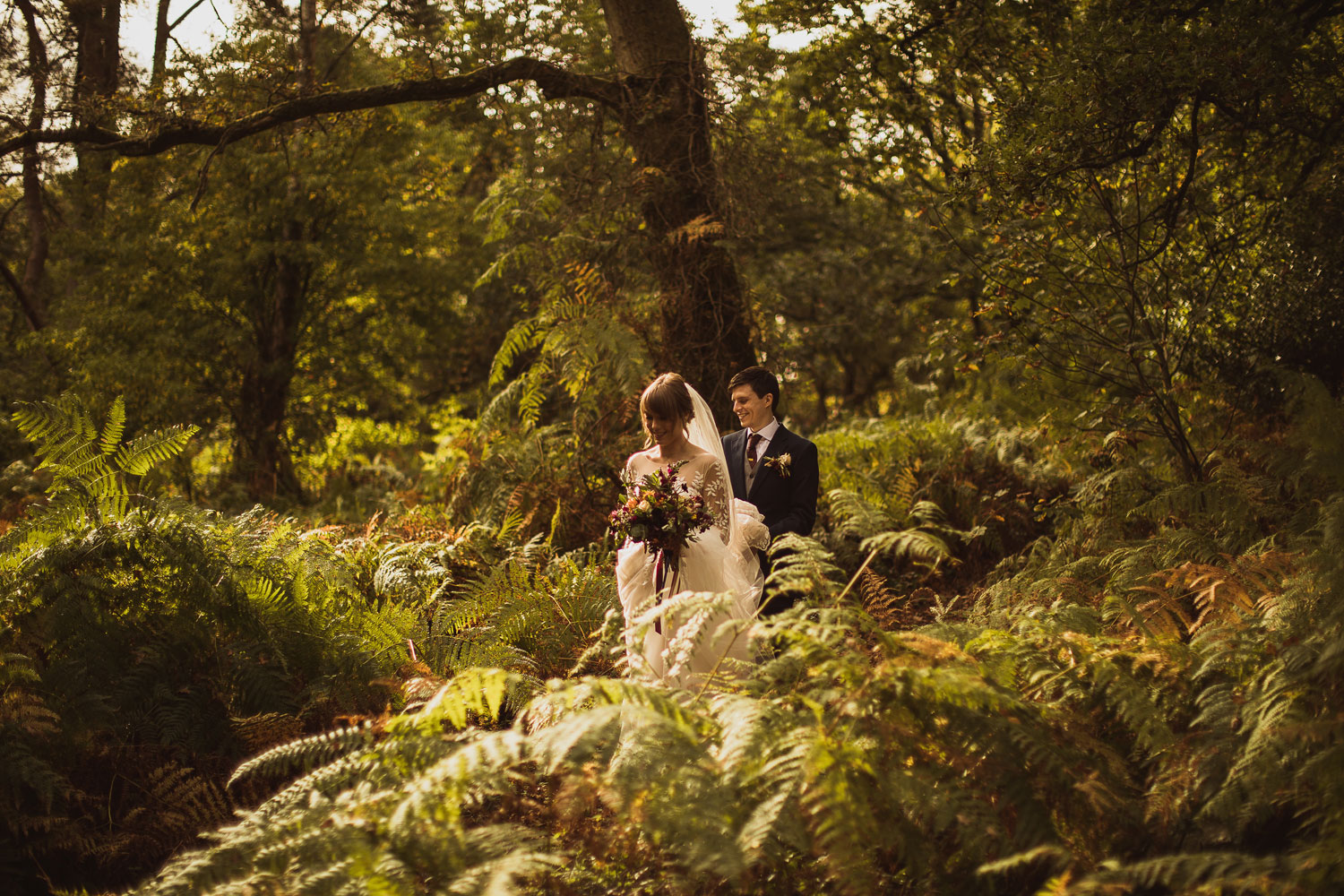 Cosy Lounges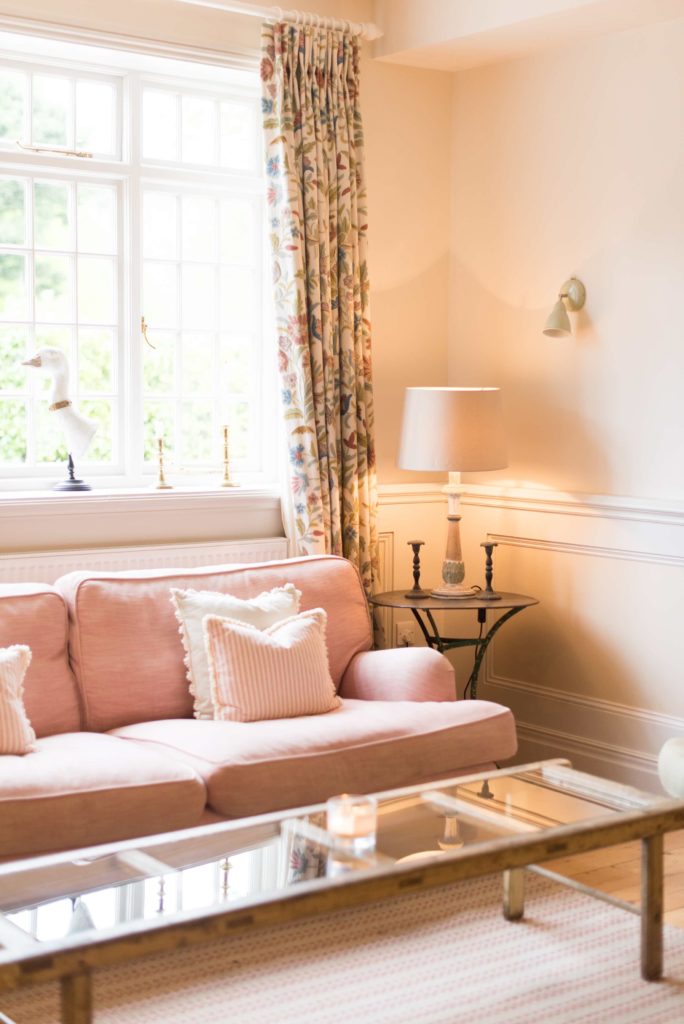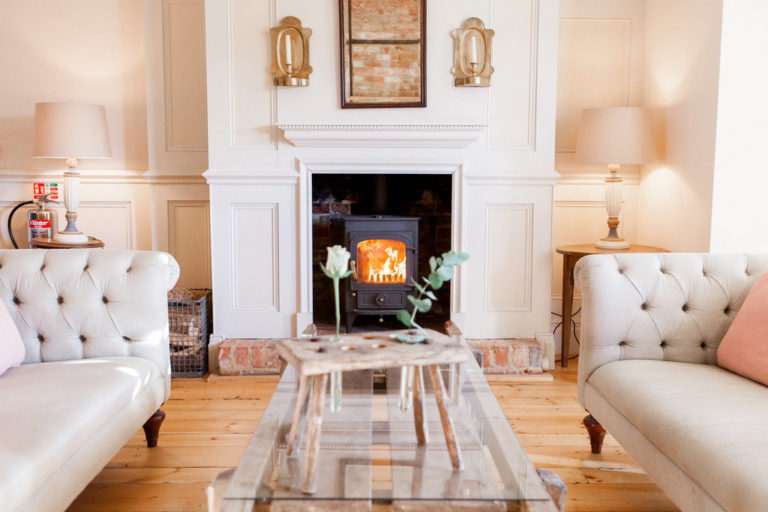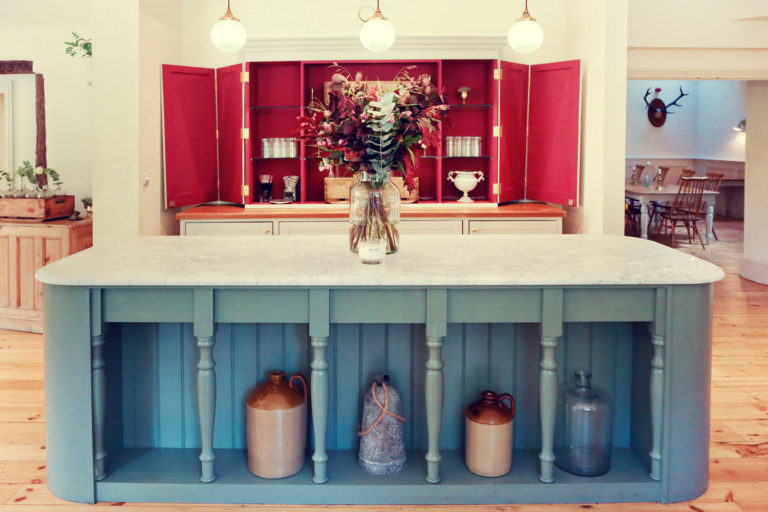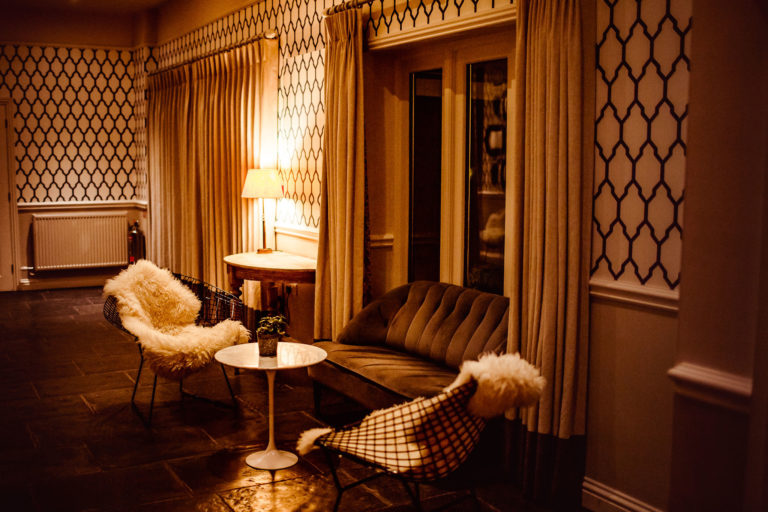 Romantic Lighting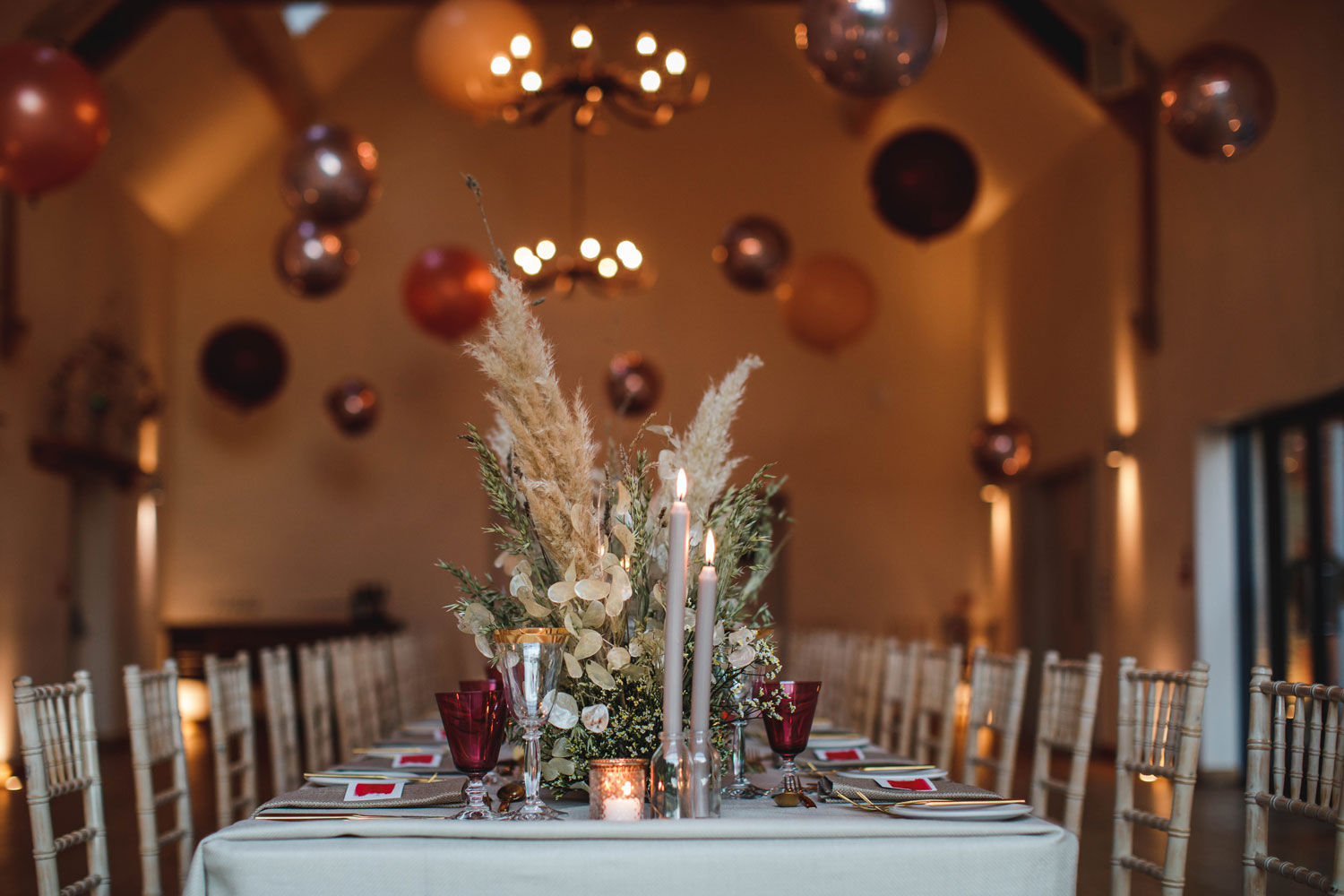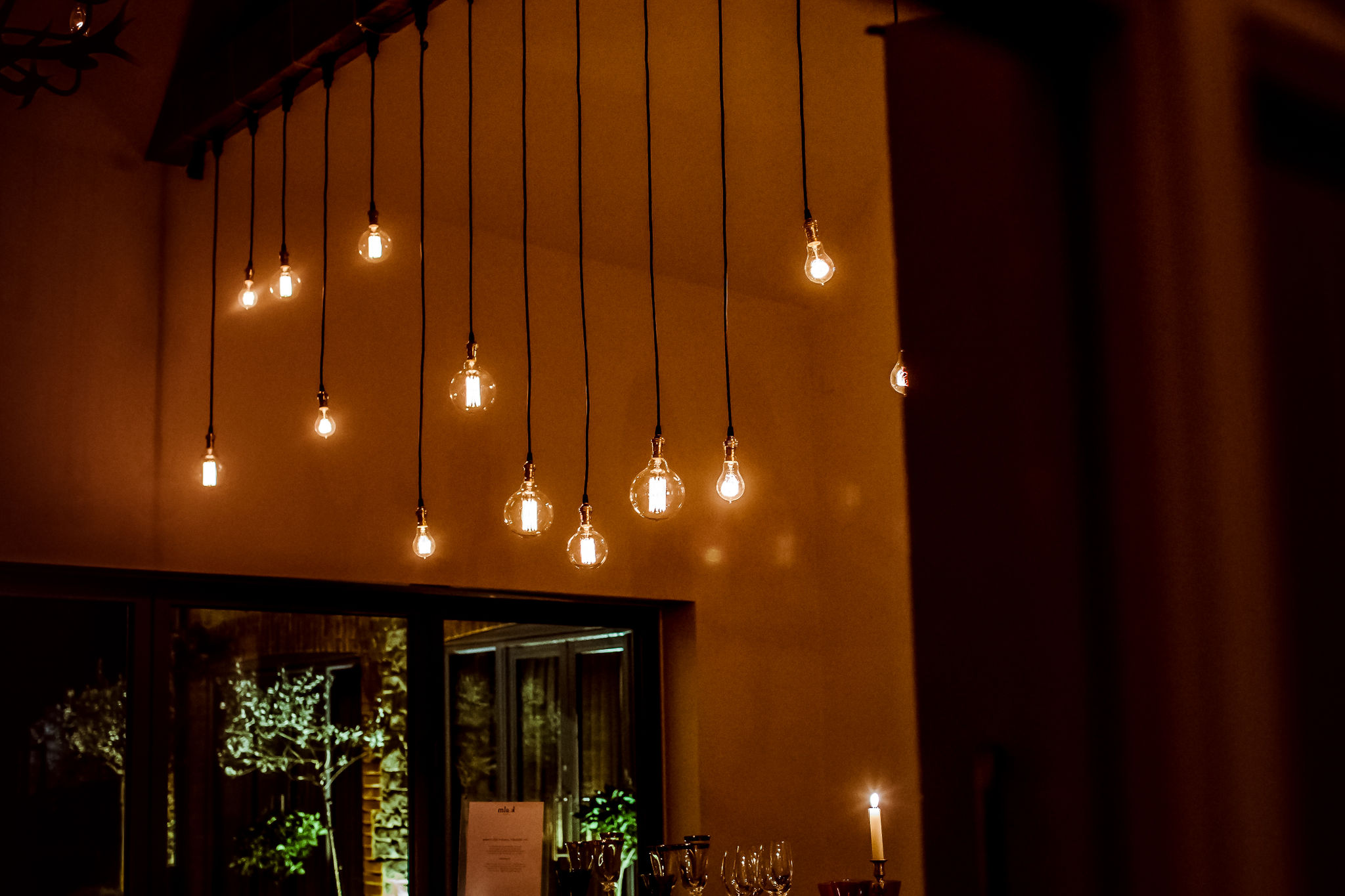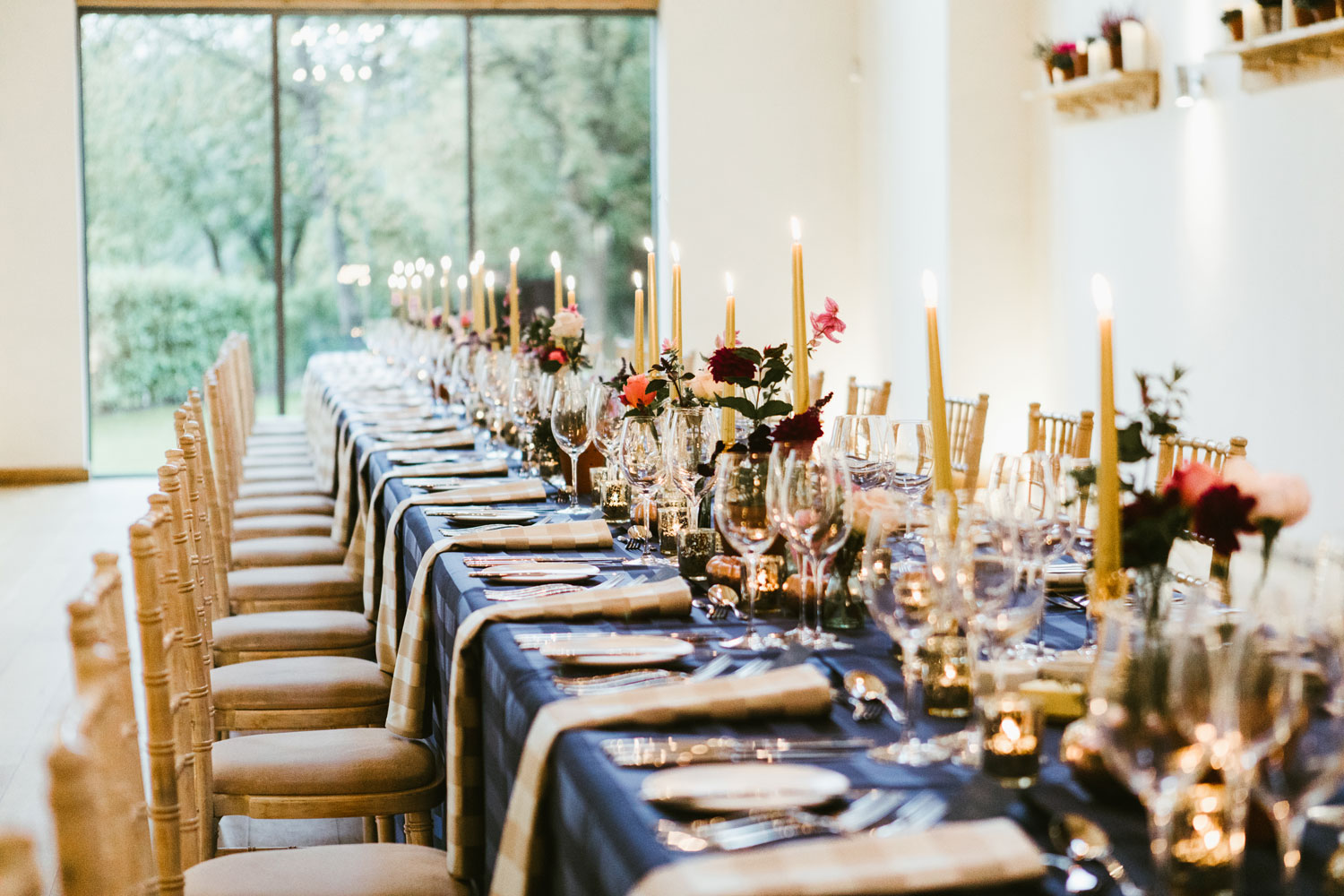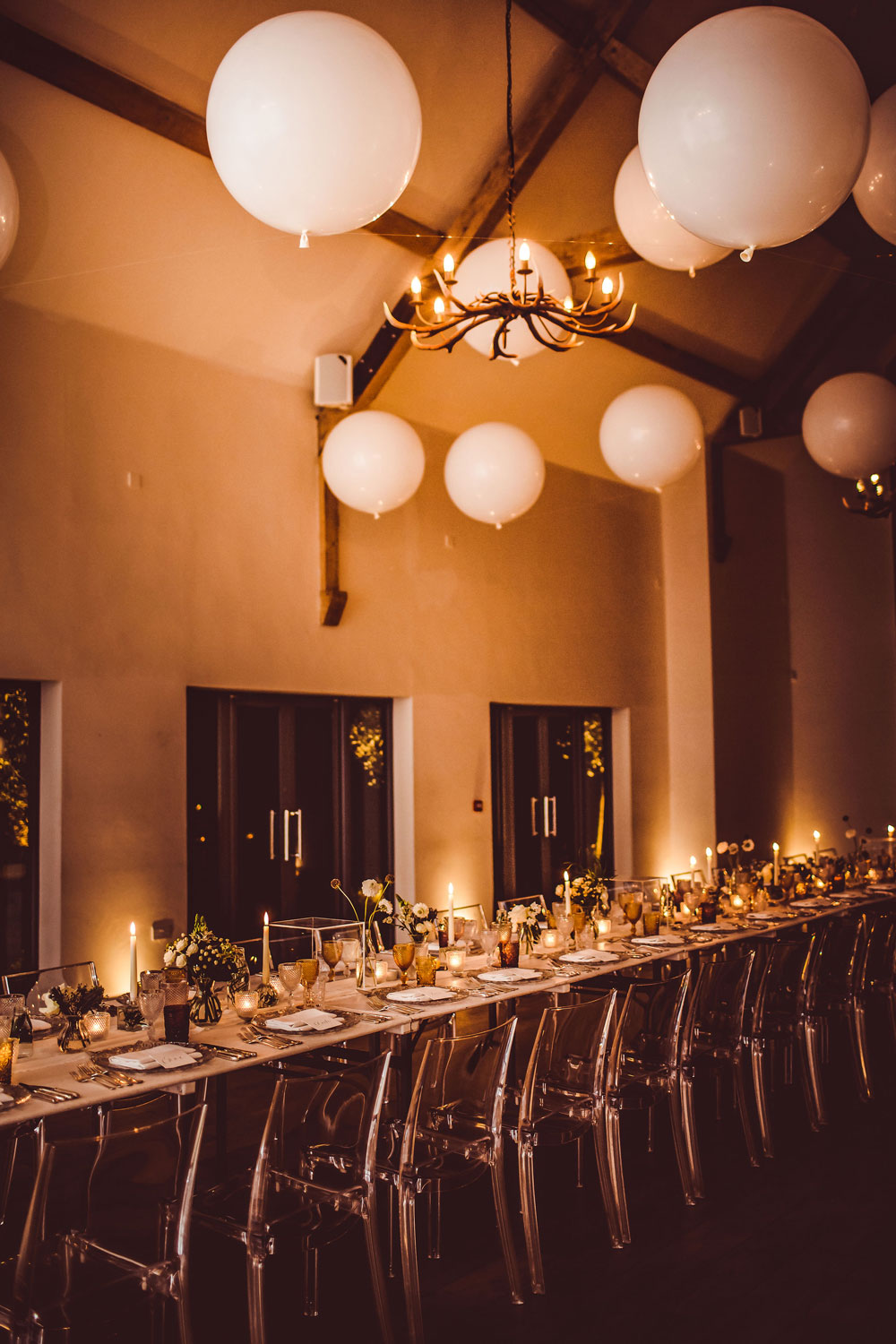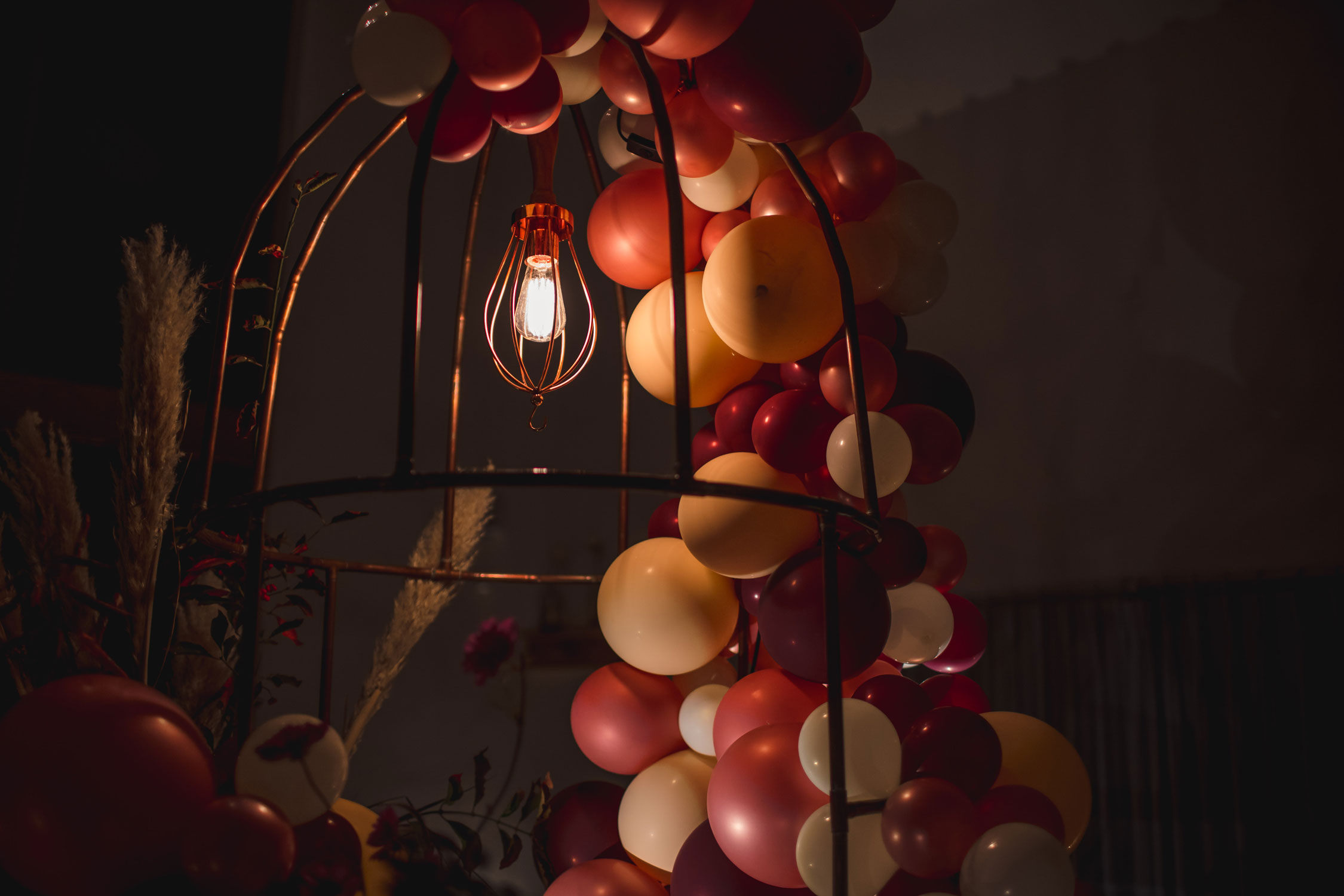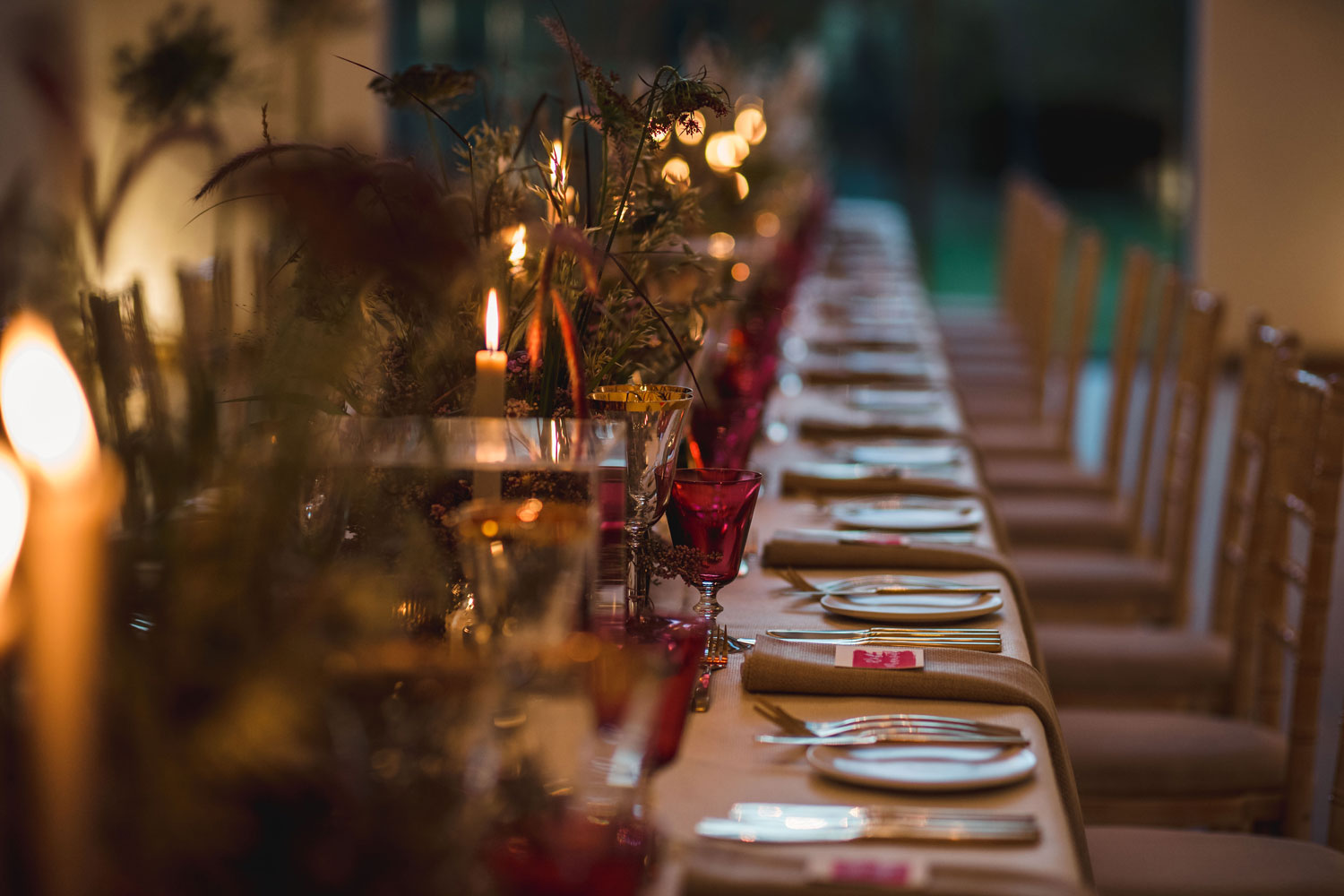 Seasonal Ceremonies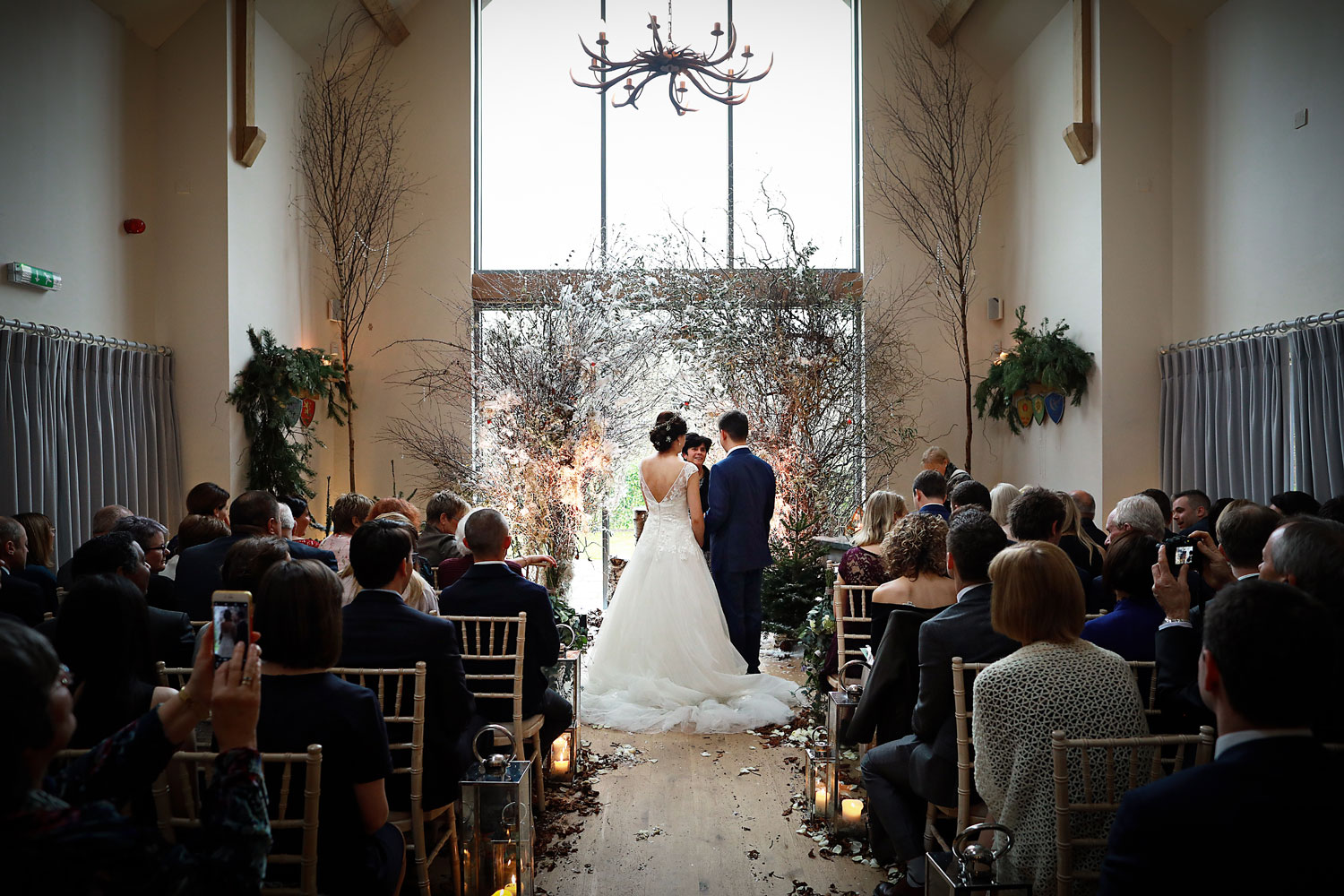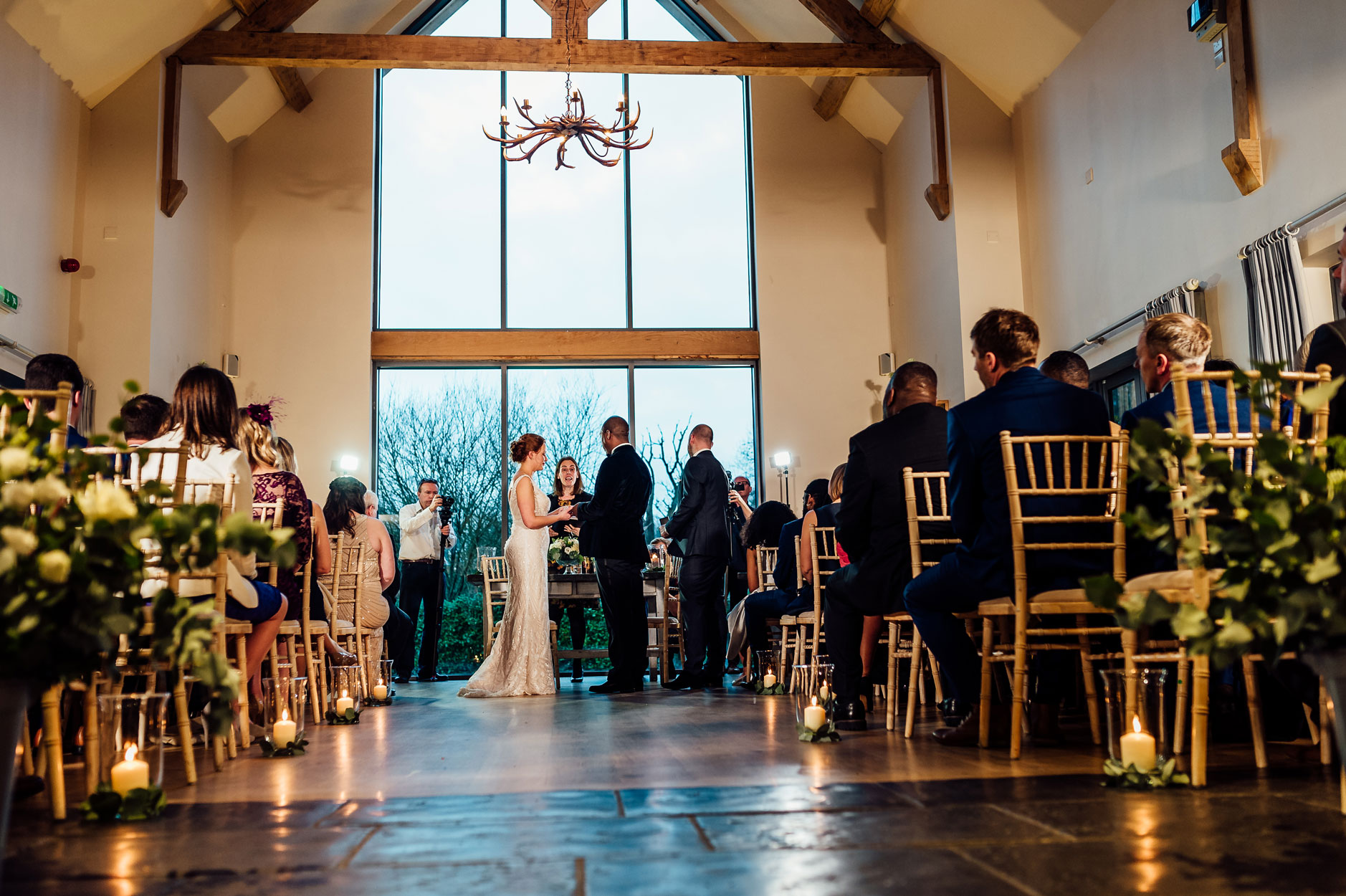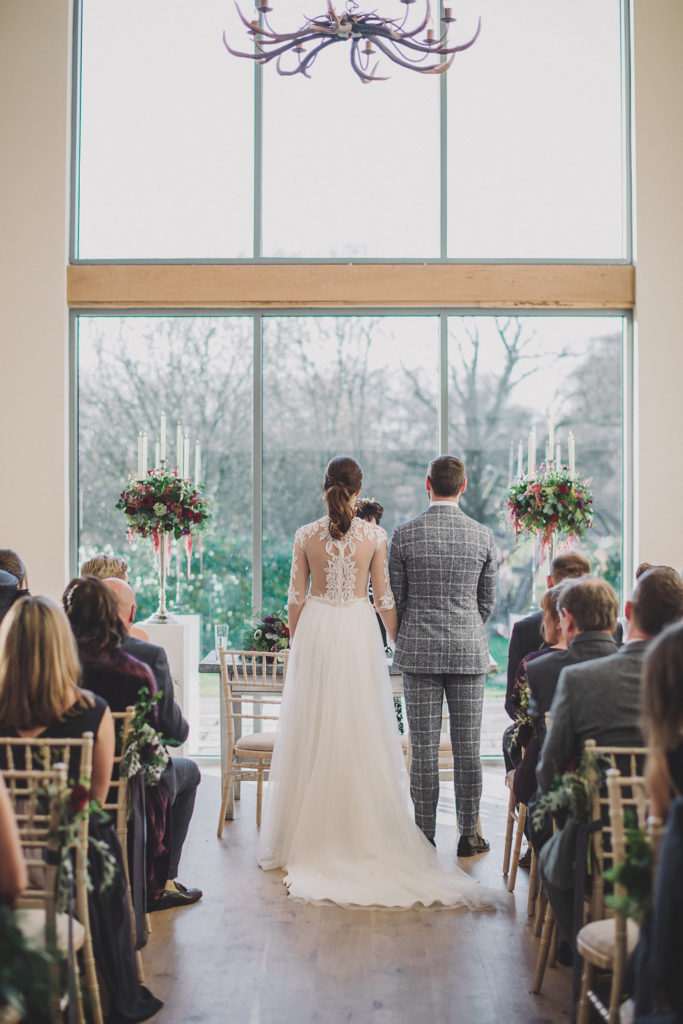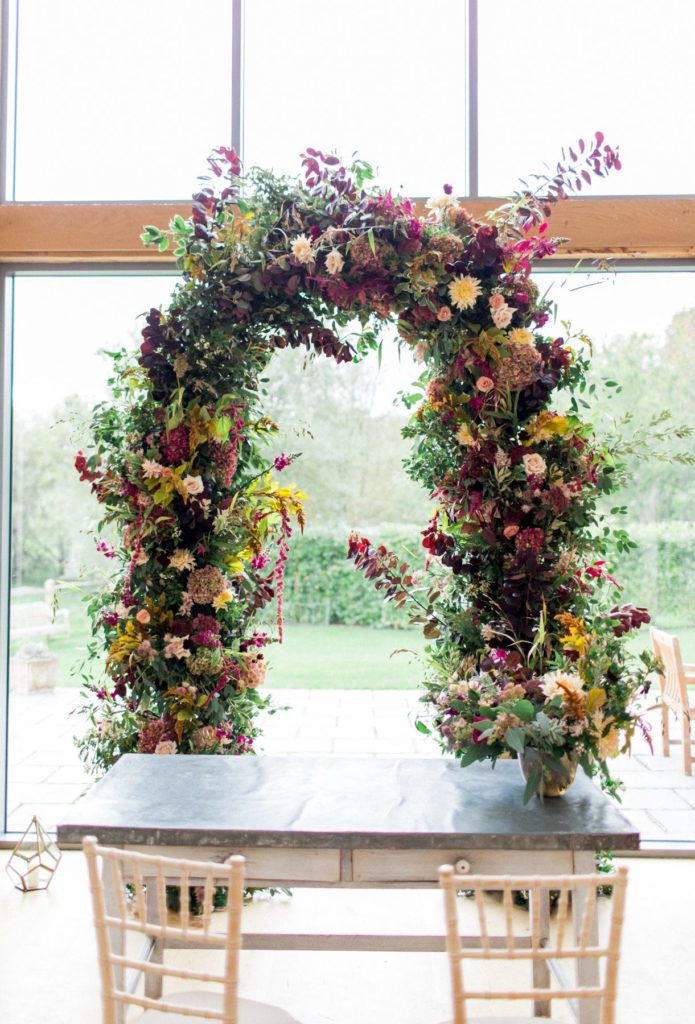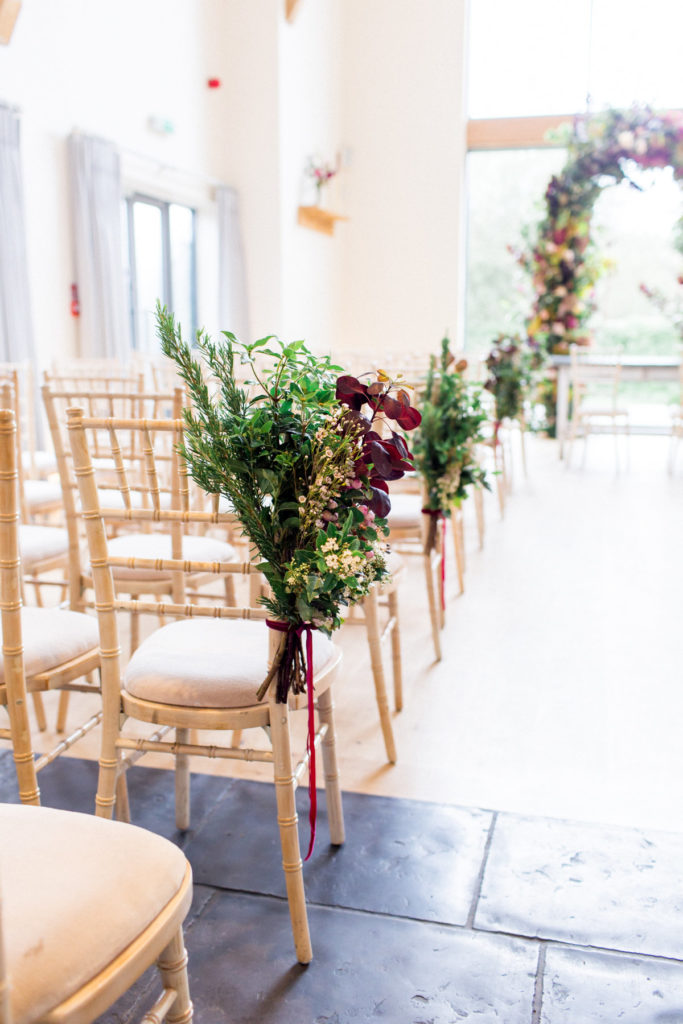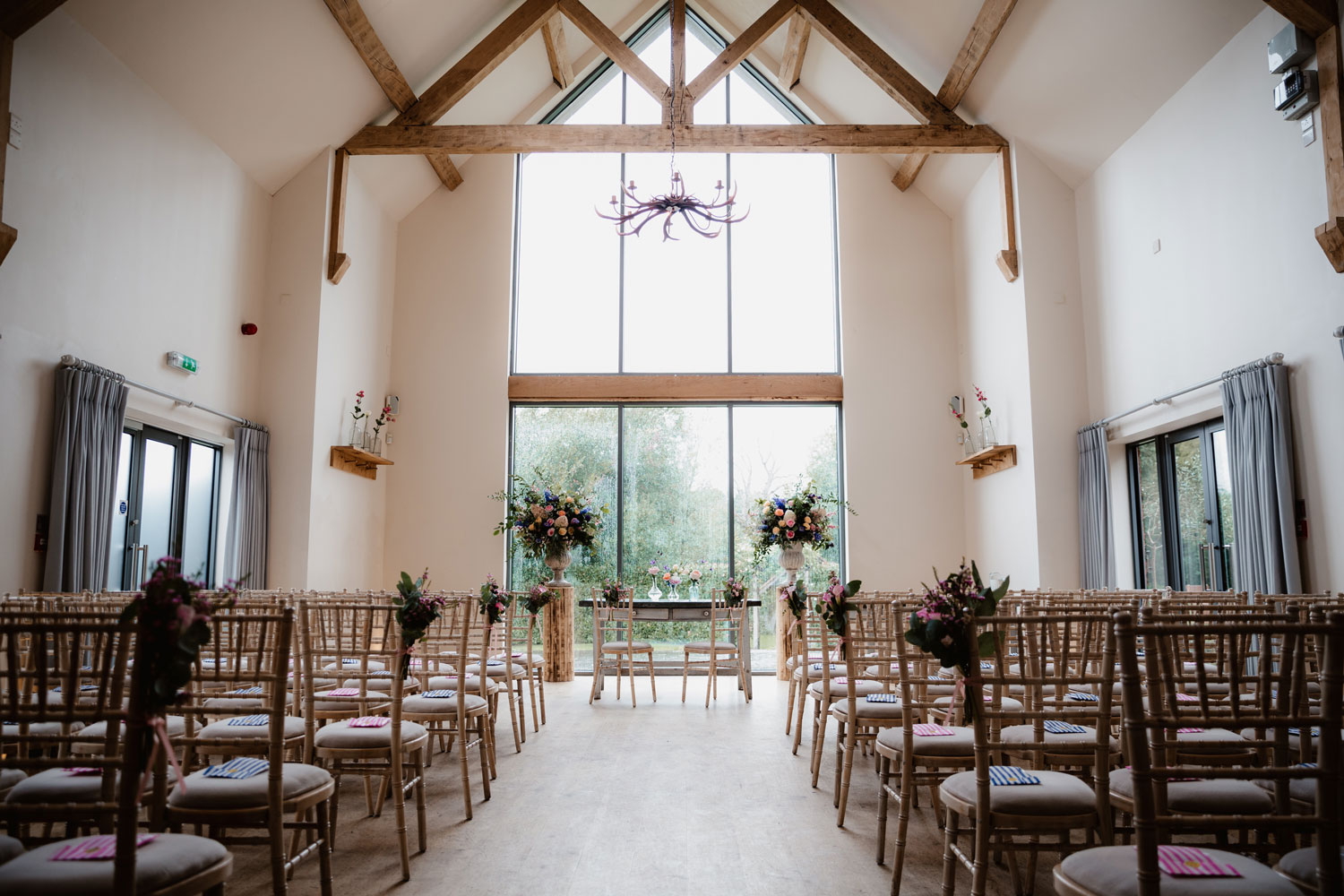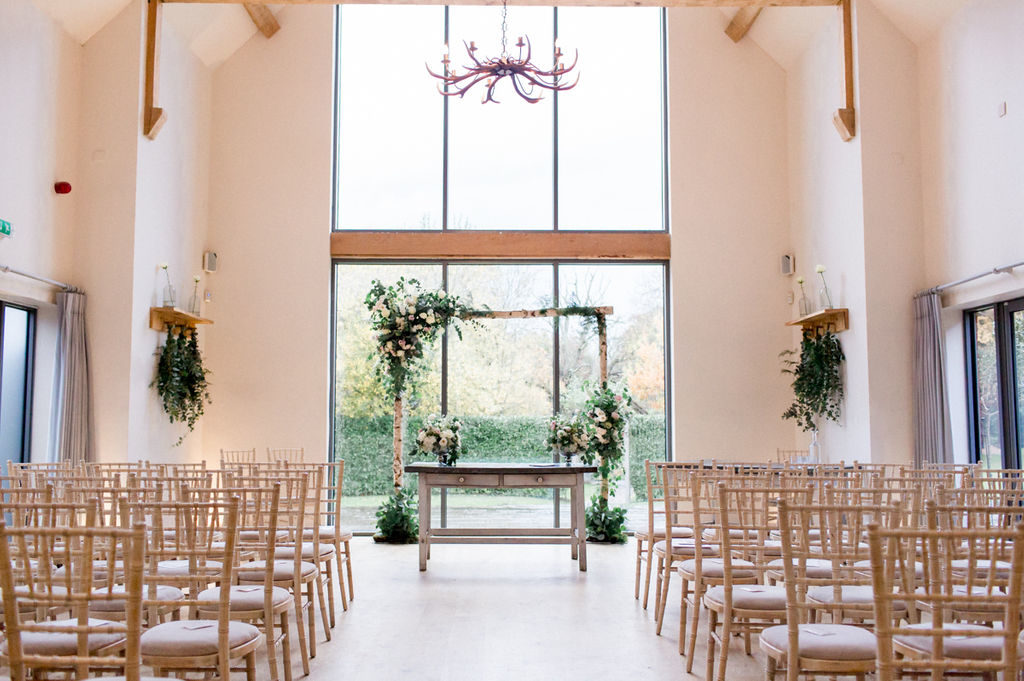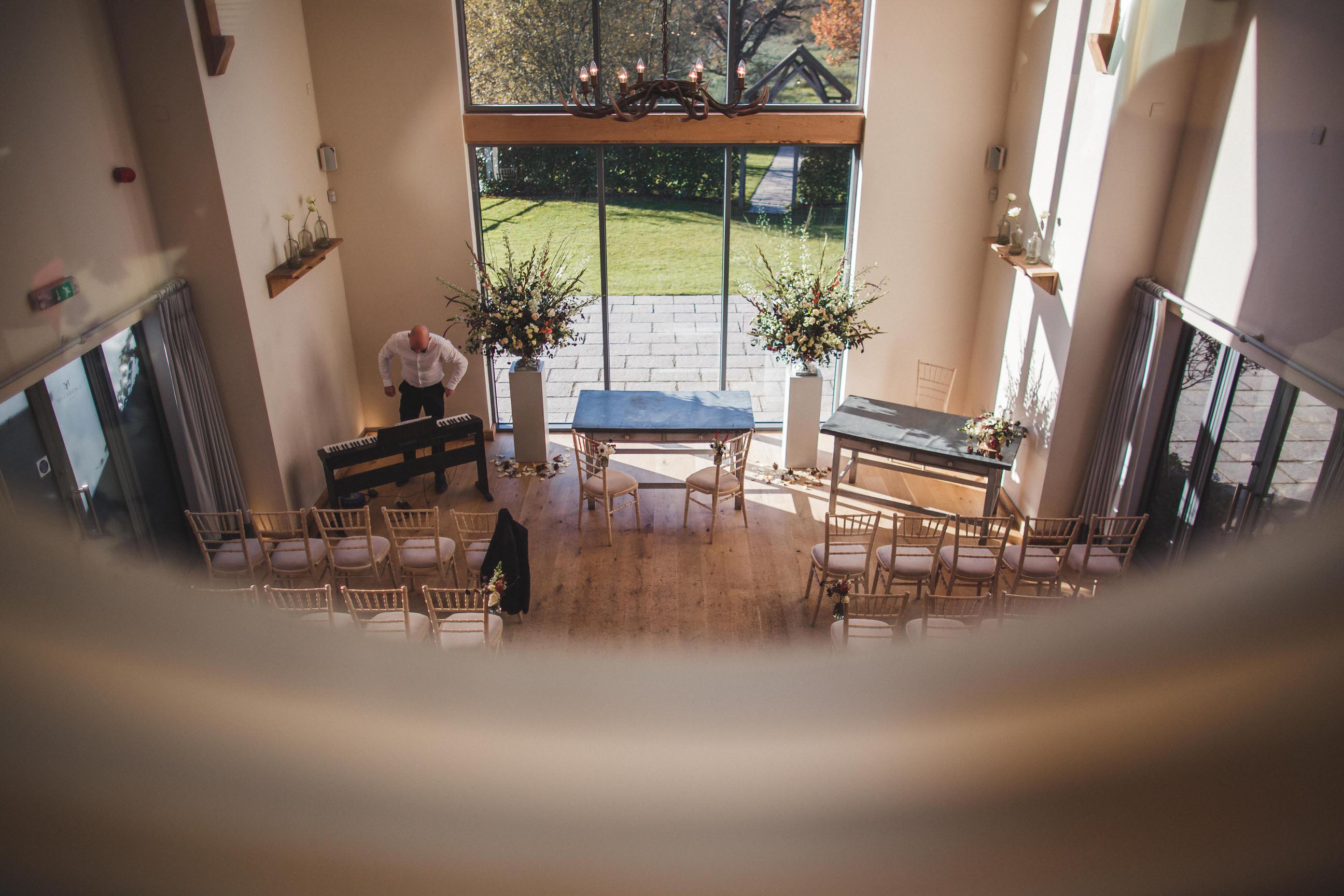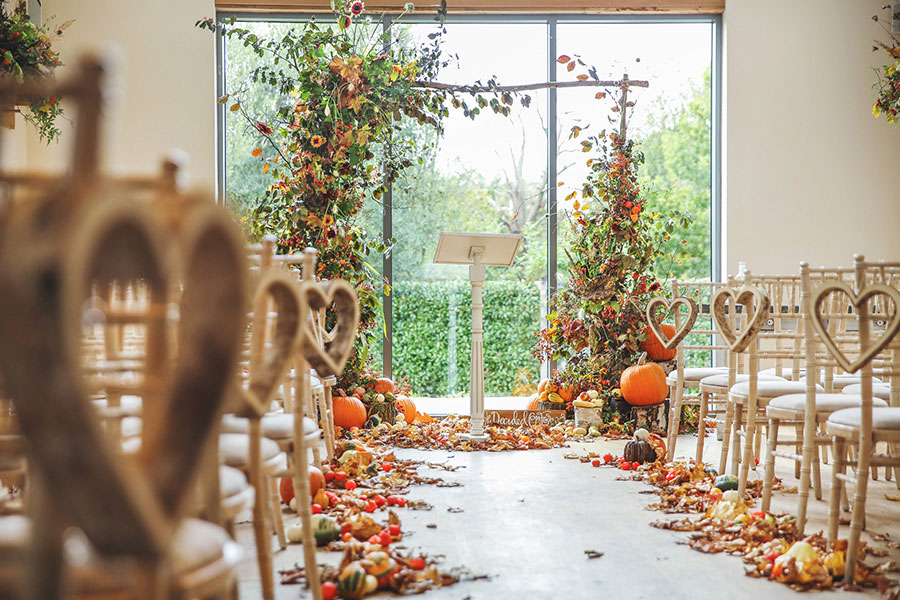 Wholesome Kalm Kitchen Menu's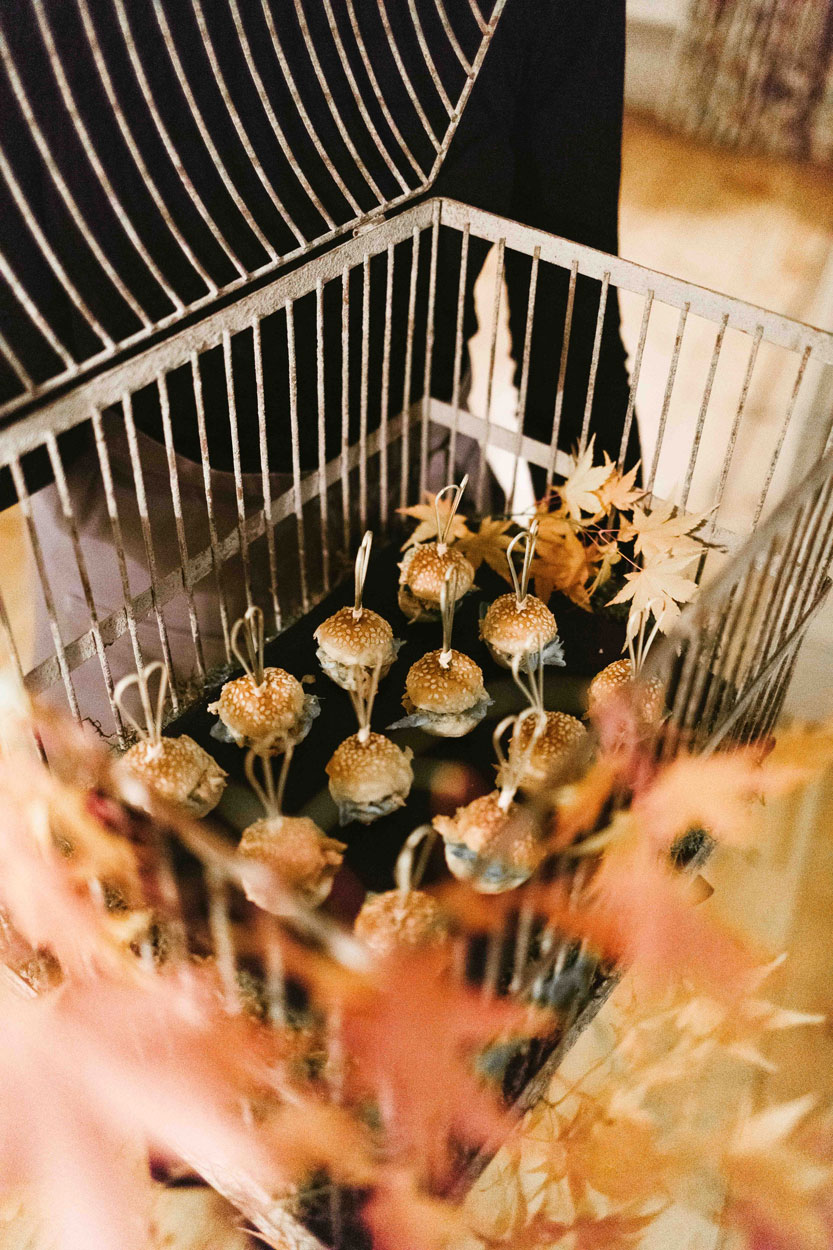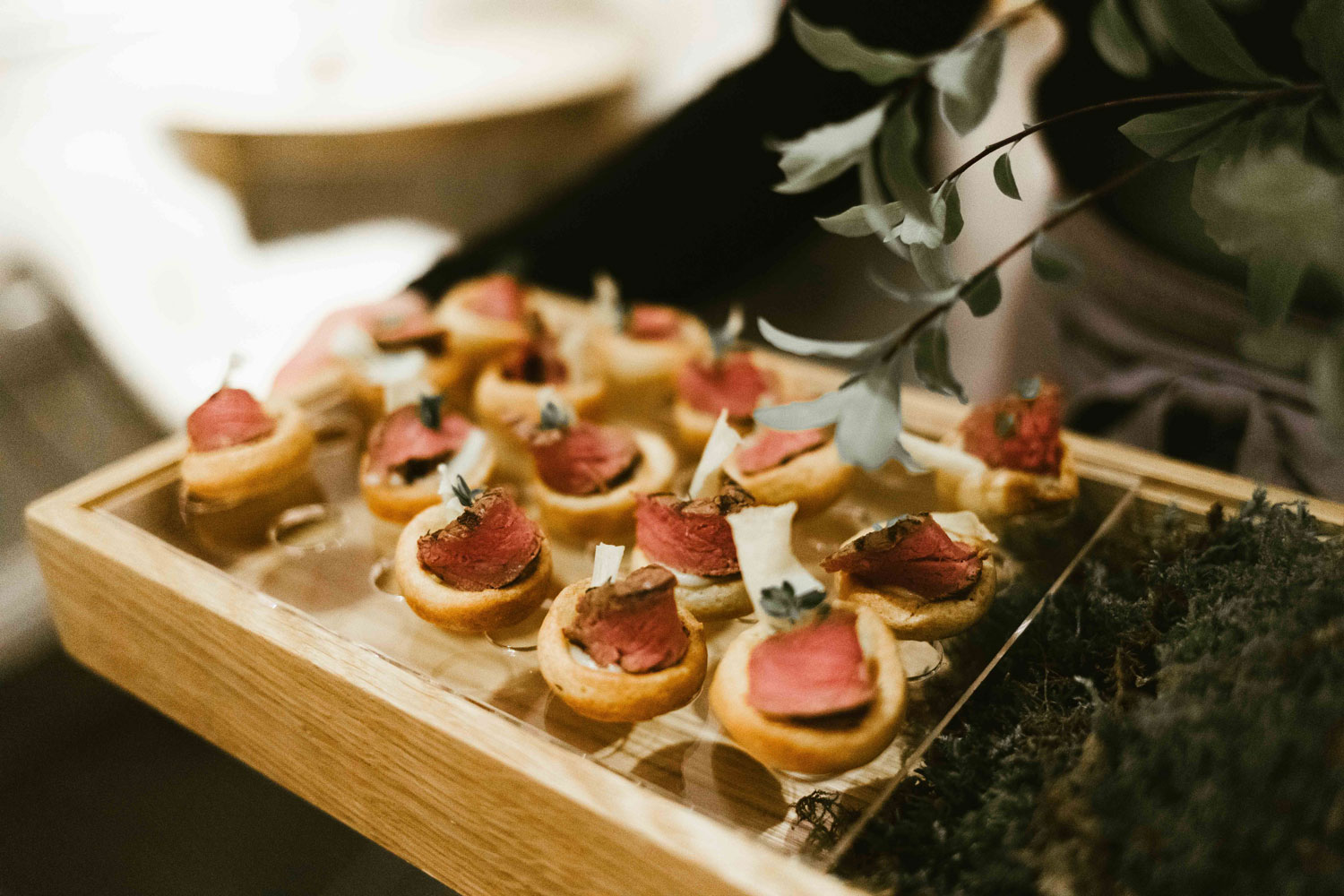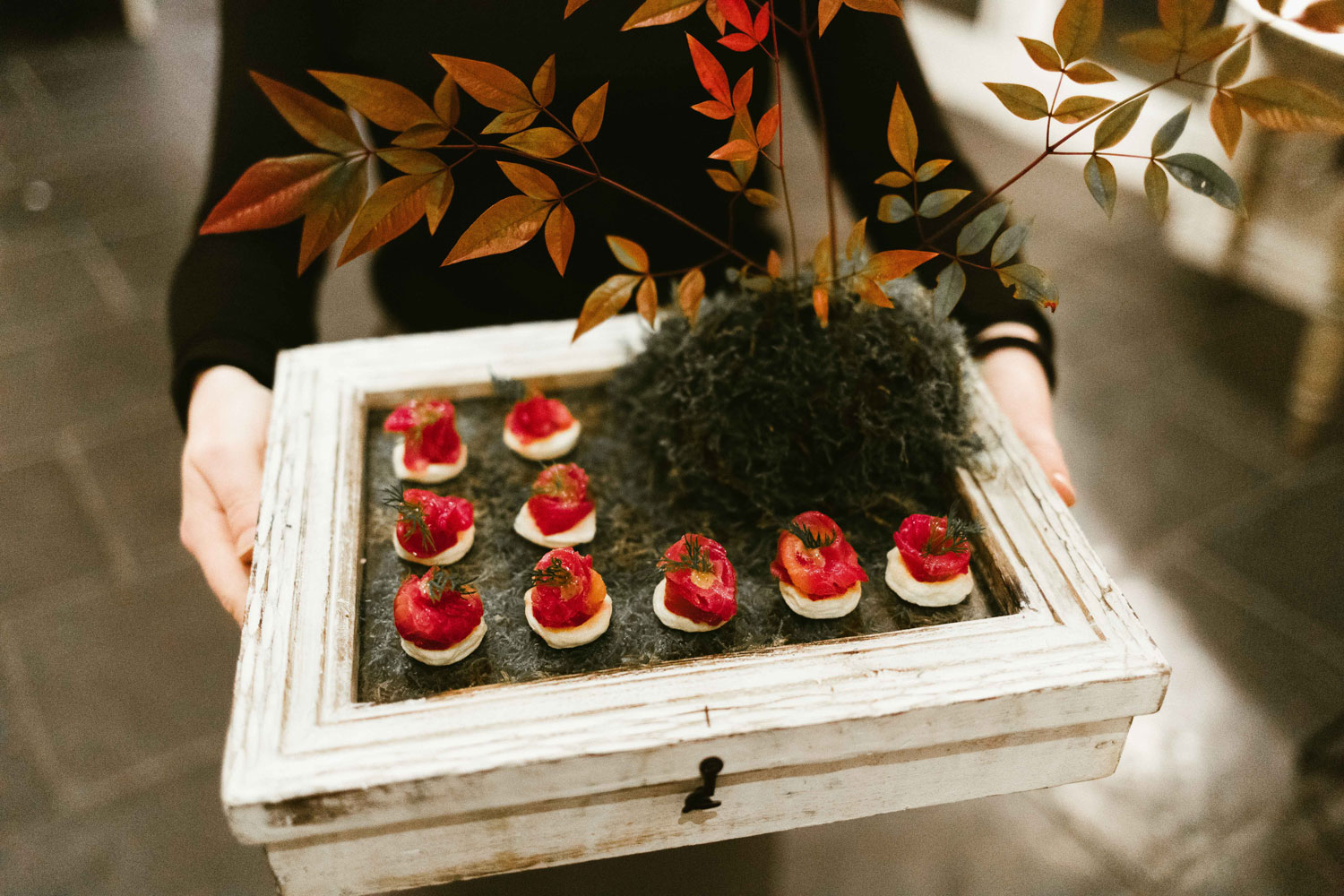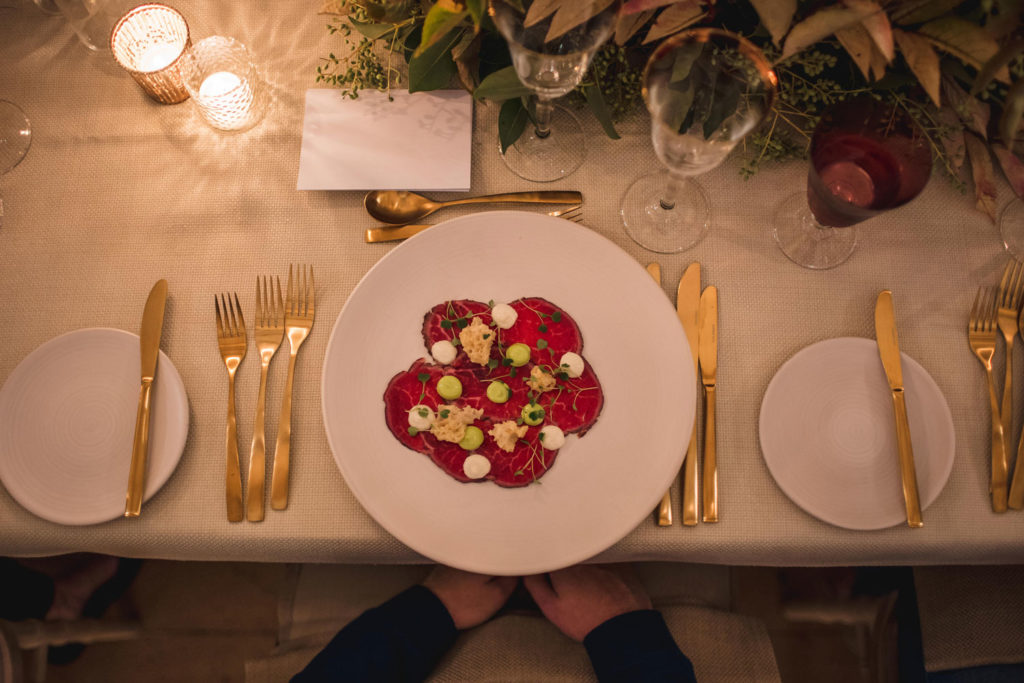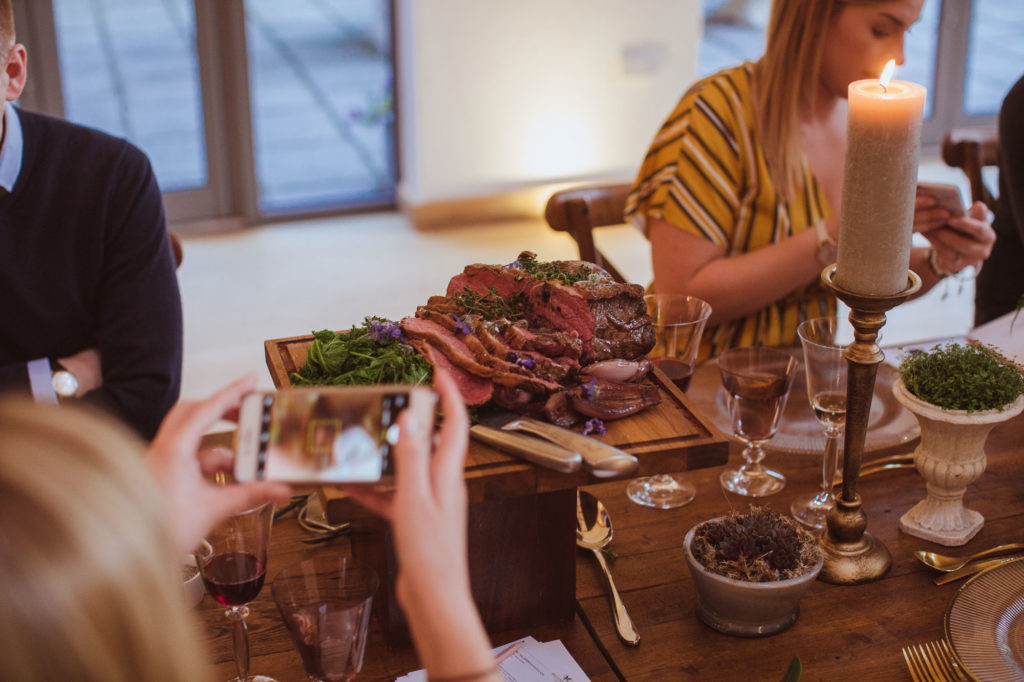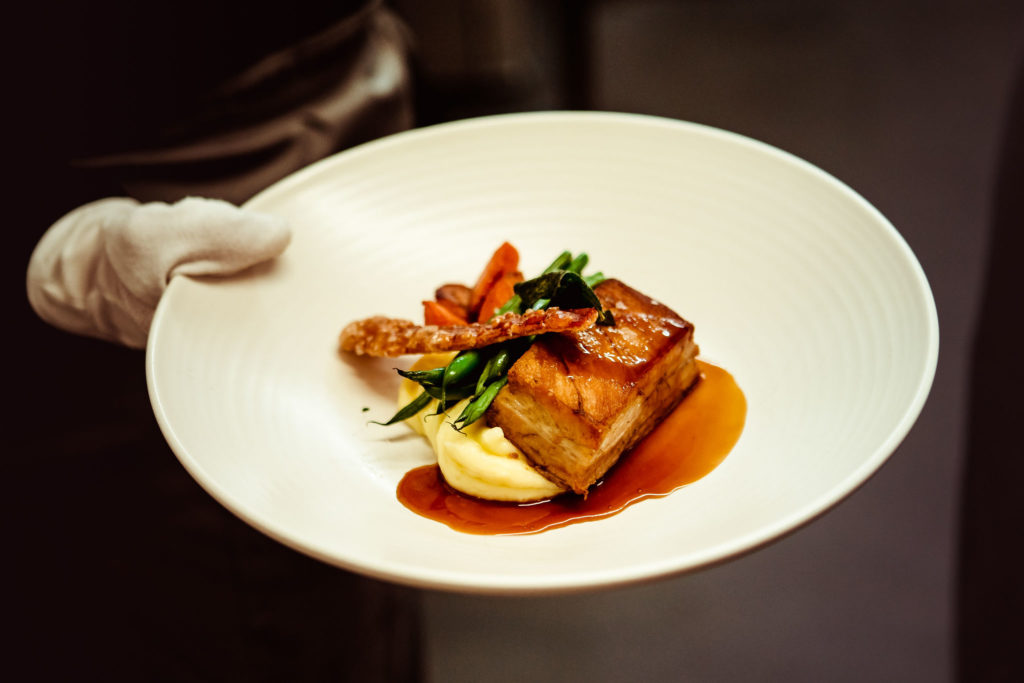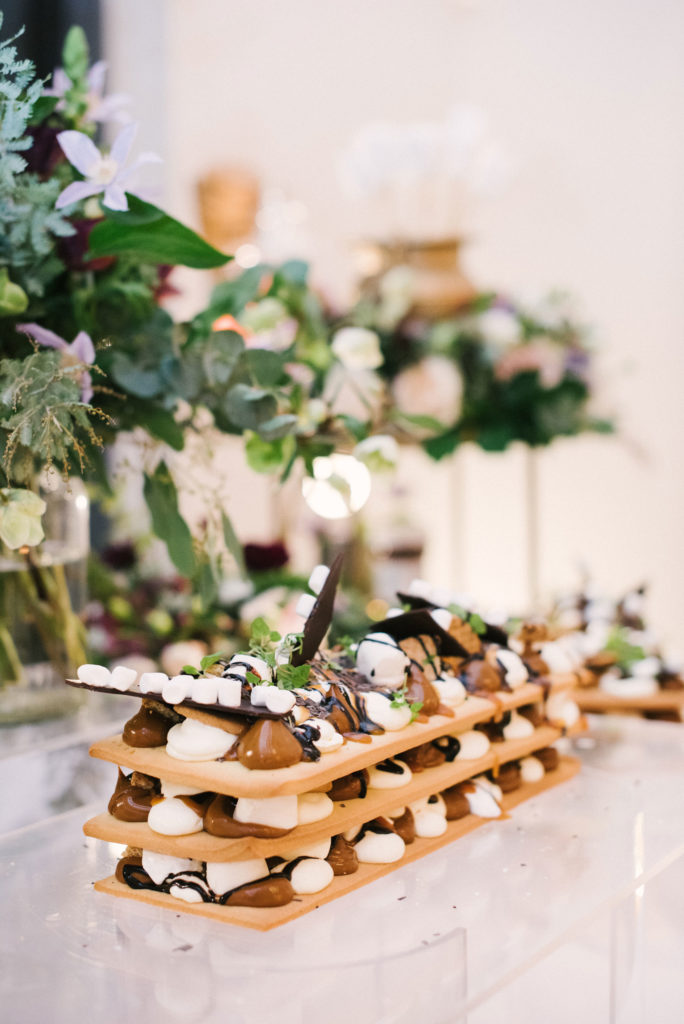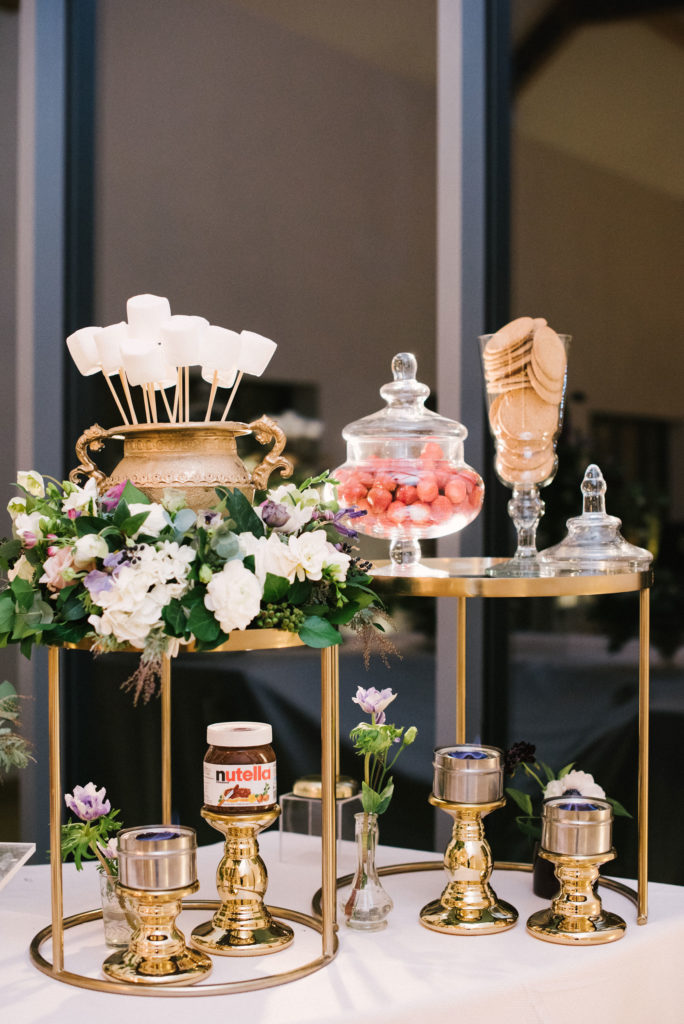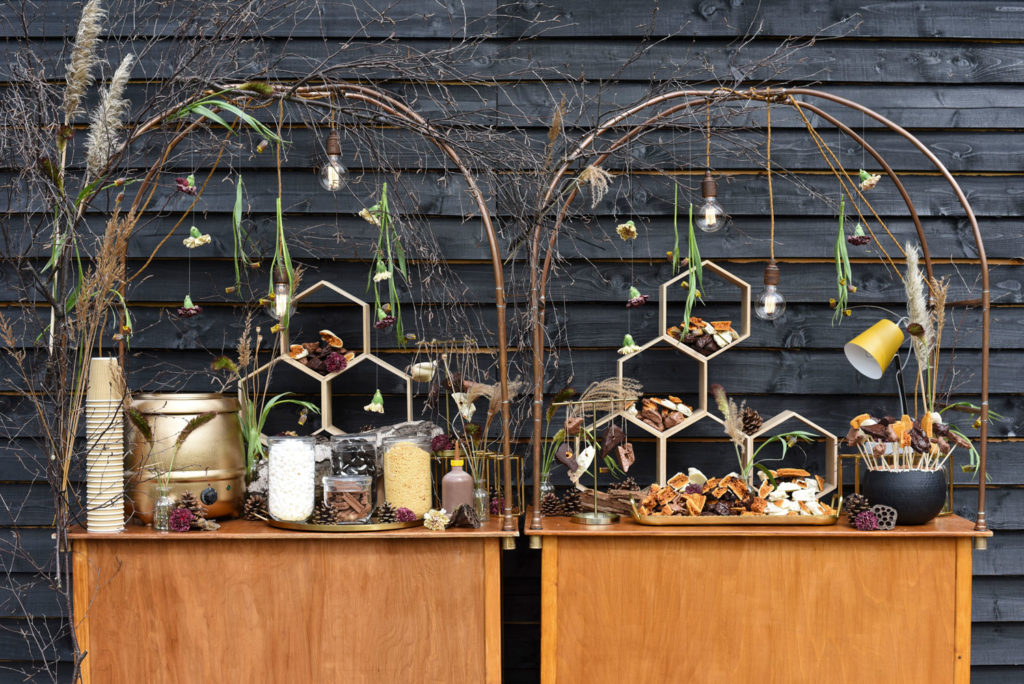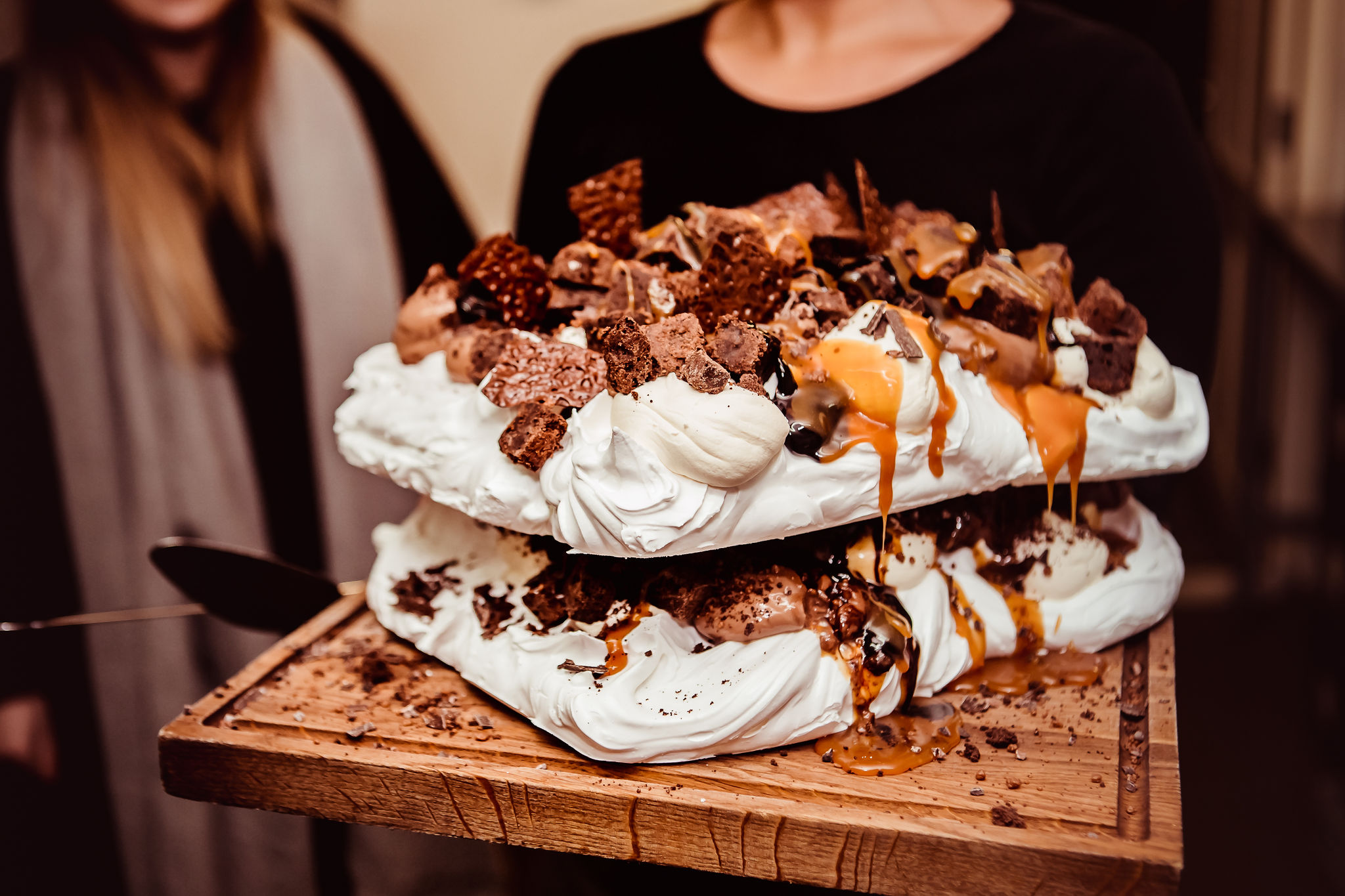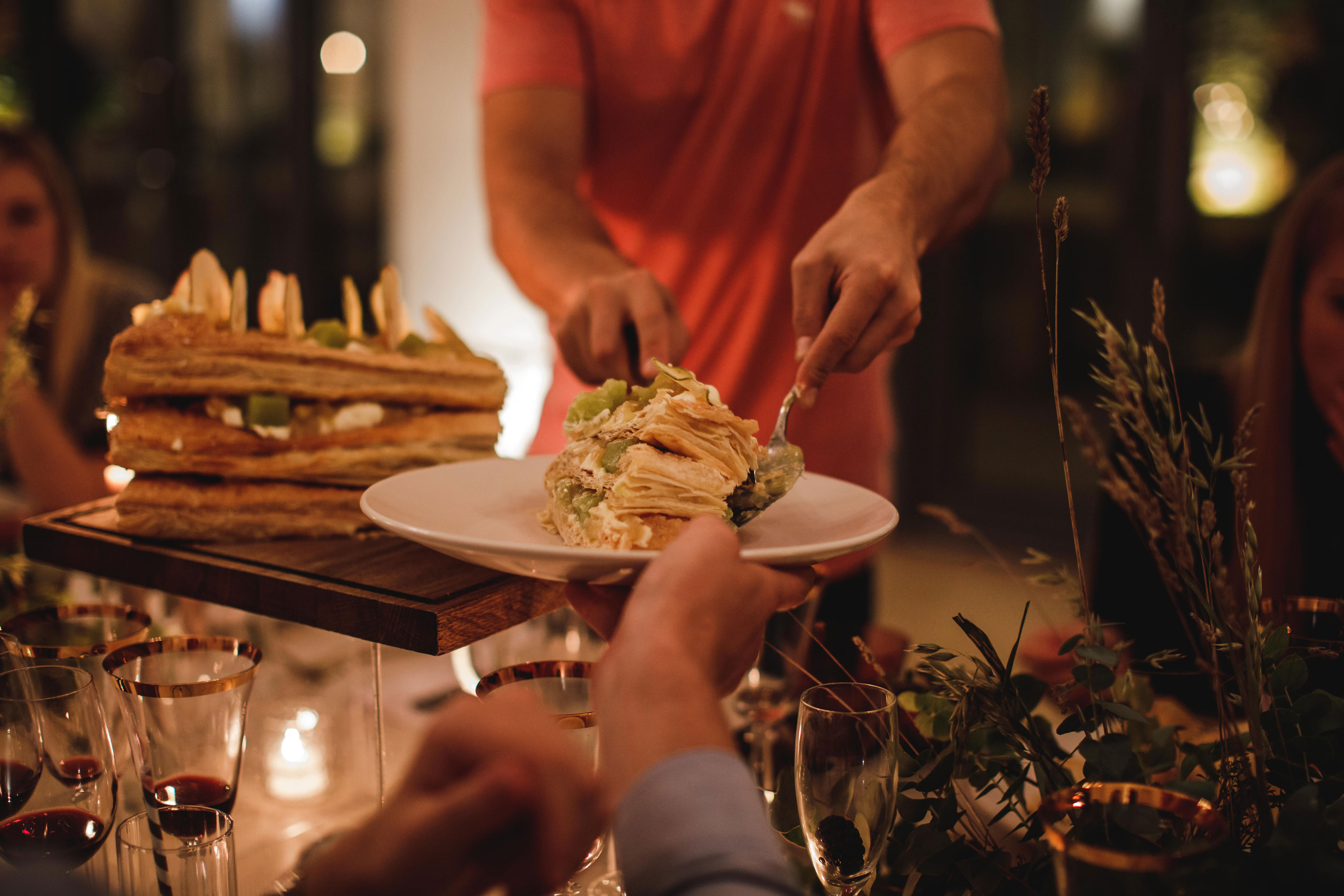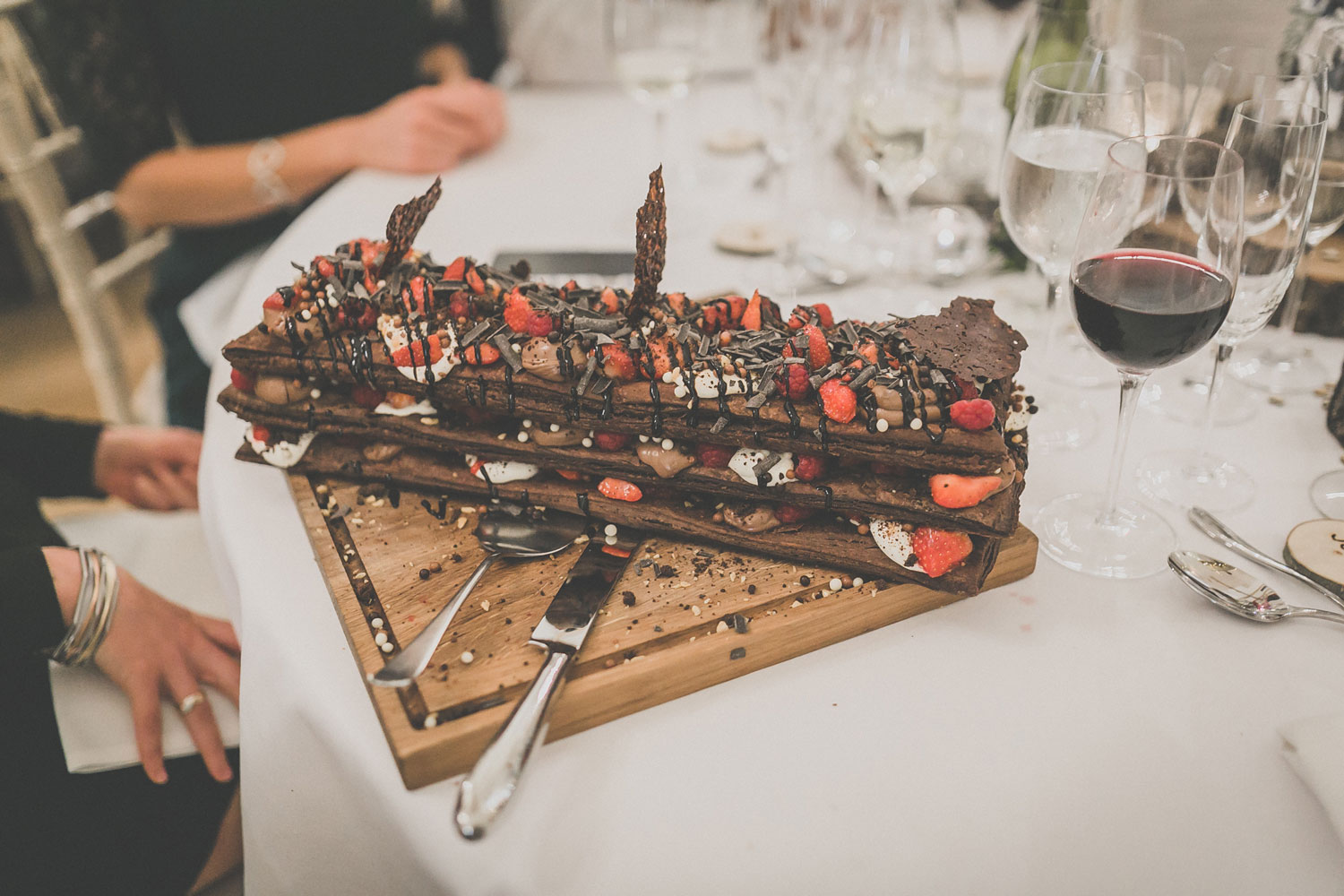 Those Romantic Nighttime Pictures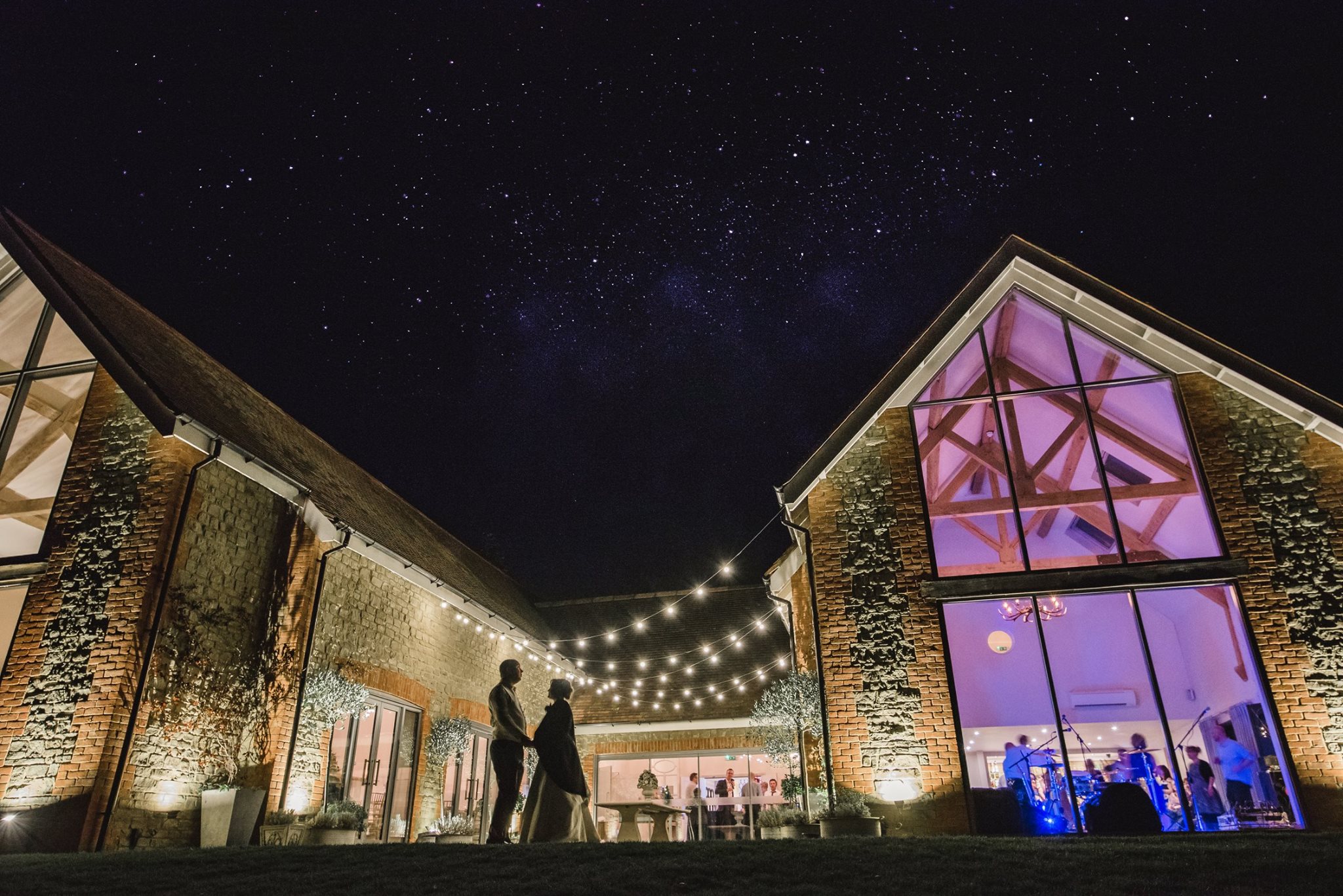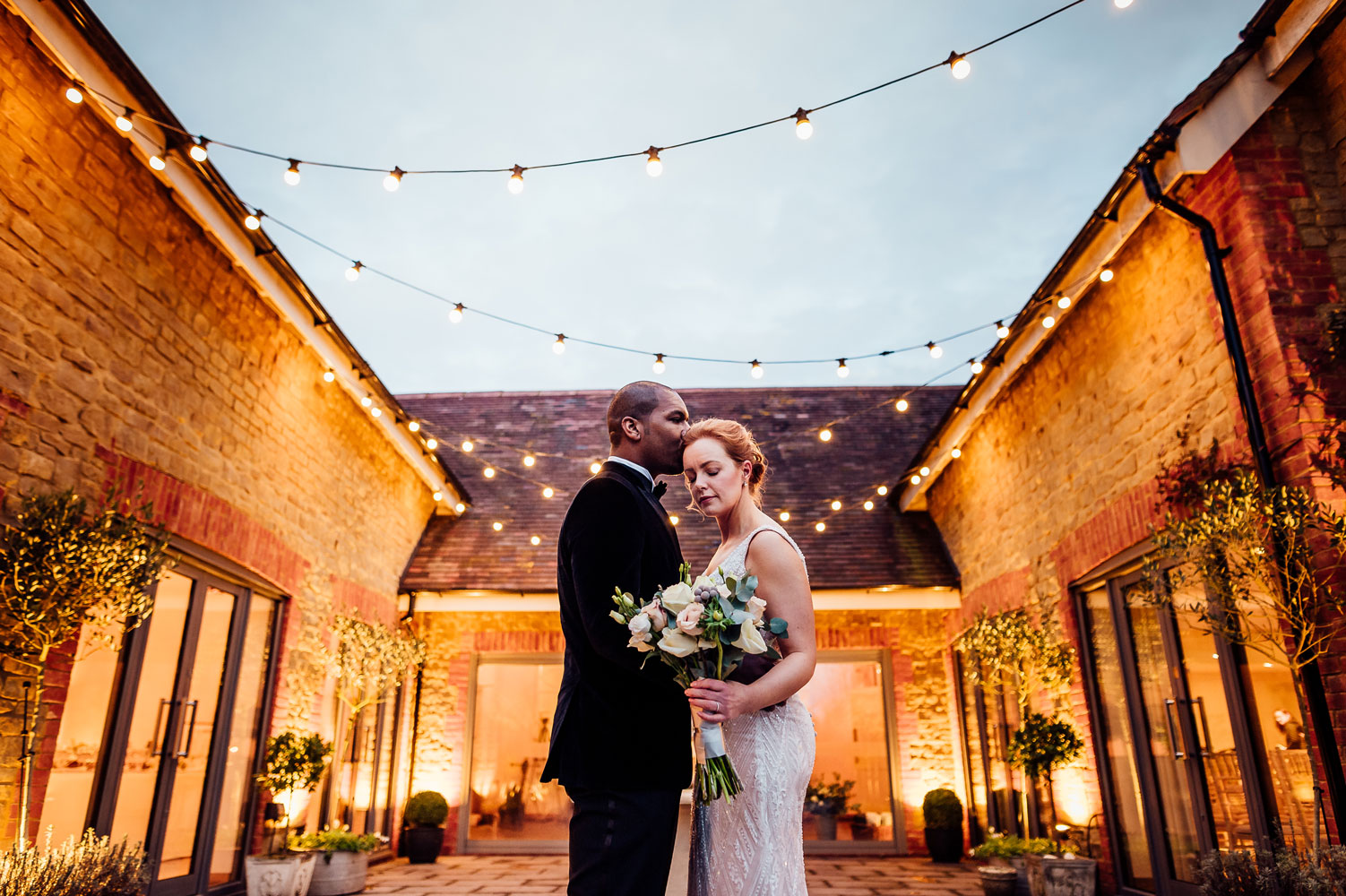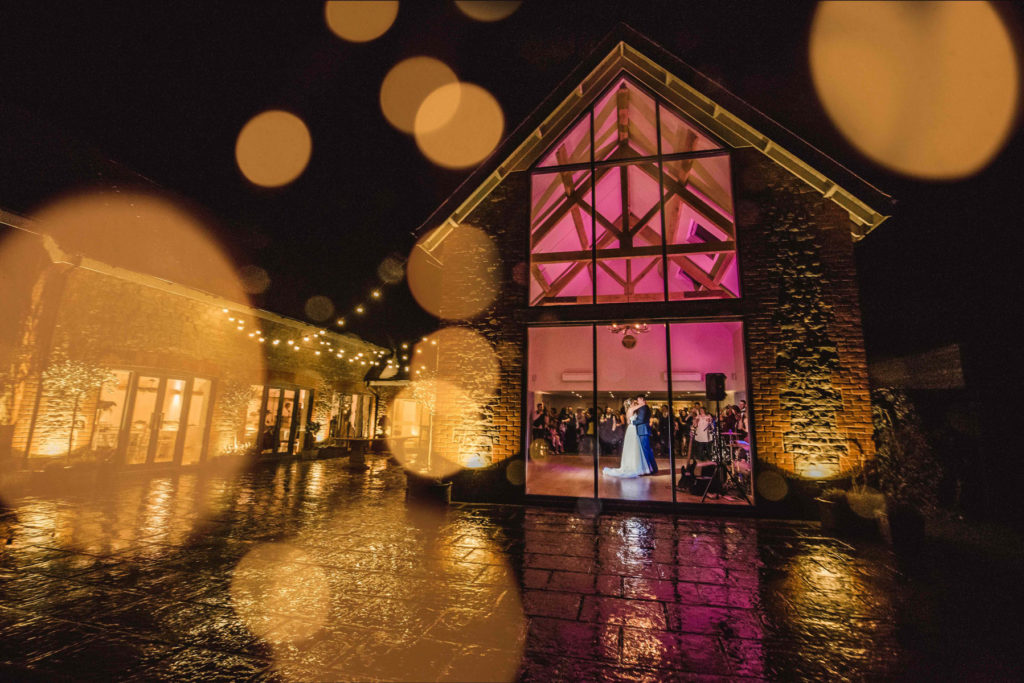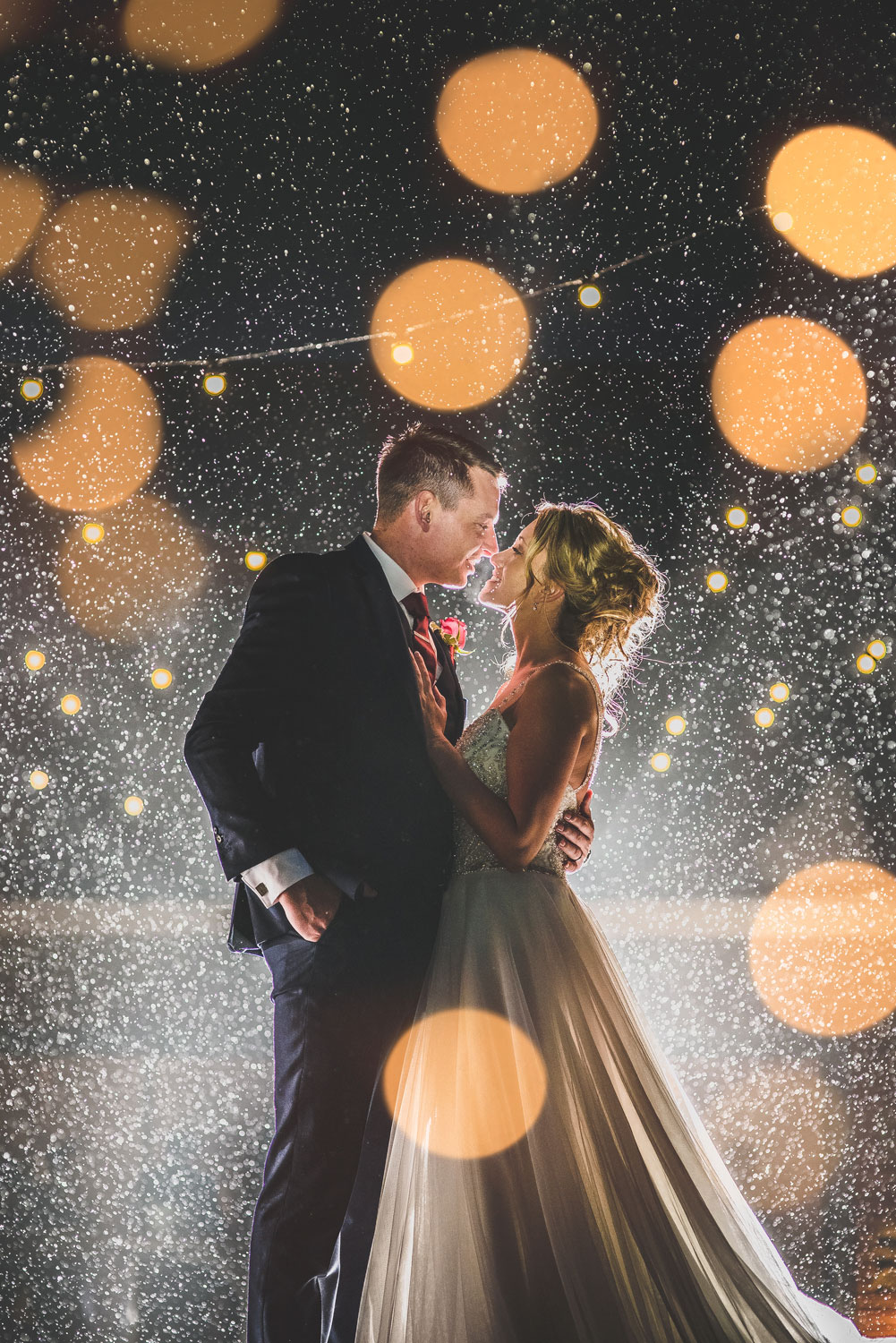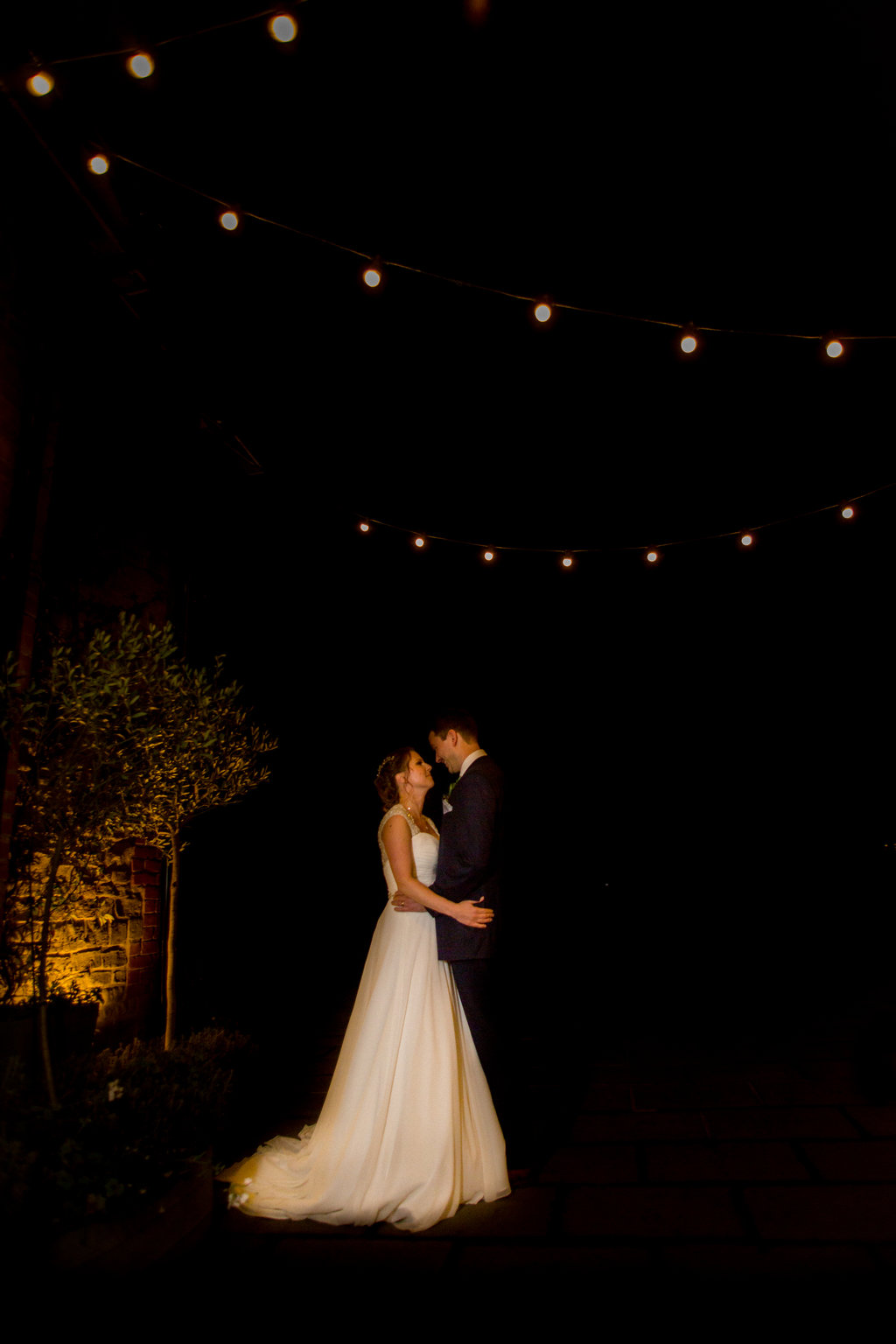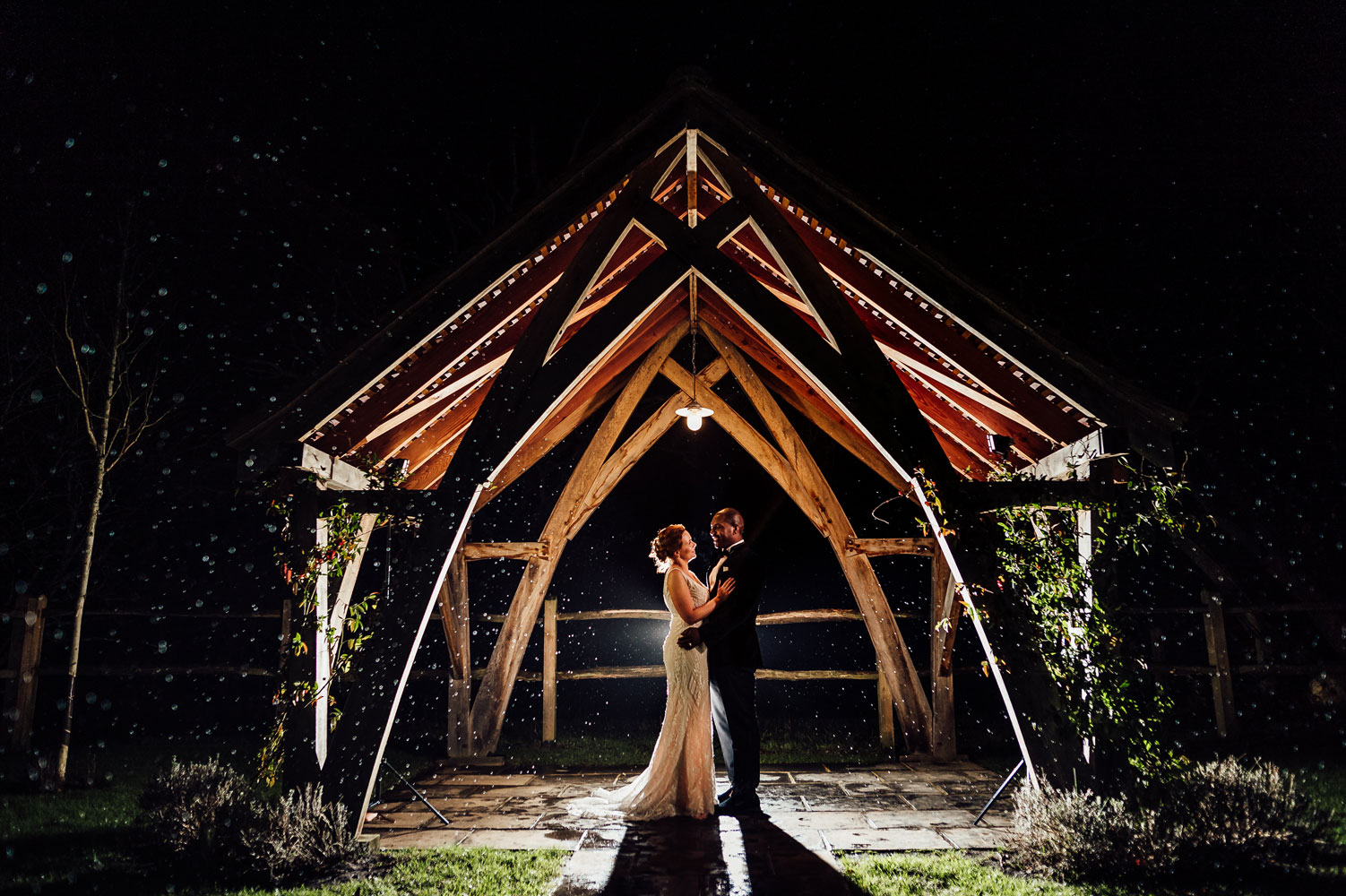 News : 08 / 10 / 17
Autumn Wedding Day At Millbridge Court #marriedatmillbridge
With Autumn well & truly upon us, it seemed like the perfect time to share with you all one of last years stunning October Wedding Days.
C&I's vision for their day was simply breathtaking & the suppliers that brought their autumnal vision to life did so perfectly.  Their florist was none other than the wonderful Jay Archer Floral Design who created the most phenomenal Ceremony Archway, not to mention the stunning floral arrangements in both the Ceremony & the Dining Barn, abundant with rich, colourful flowers & foliage. Little touches such as dried leaves lining the aisle & hanging fresh leaves from the pegs & shelves really added to the theme & made such a spectacular visual impact.
In charge of capturing the beautiful details & styling touches, as well as all of those special moments was Guy Collier, a photographer who always manages to tell the story of the day so seamlessly, from the Bridal preparations, right up until the dancing is well underway. Whittling the images down to choose which ones would be featured below was near to impossible, so this may just be one of our longest blog posts to date, but there were just far too many exquisite details, happy moments & beautiful couples shots to choose from.
In a few weeks time, it'll be C&I's first Wedding Anniversary, so we wish you both the happiest day & hope that your first year of marriage has been utterly wonderful in every way. Thank you for letting us share in what was such an amazing day! Xx
News : 25 / 02 / 19
Winter Wedding At Millbridge Court #marriedatmillbridge
This cold, crisp, festive time of year seemed like the perfect opportunity to share Mr & Mrs Shandall-Woods' breathtaking Wedding Day with you all. If you love foliage & want some winter Wedding Inspiration then this blog post is definitely the one for you!
S&R's chosen florist was none other than Jay Archer Blooms who created the most spectacular foliage arrangements that stood tall in our Dining Barn and on alternate tables there were lower centrepieces which featured soft blooms of white & blush. The arrangements stood upon blocks of tree trunk and little tree trunk slices were used to create tea light holders which gave the tables a real woodland feel.
The Bride & Groom chose not just one, but three fabulous Kalm Kitchen interactive Menu options, starting with a Charcuterie Board, followed by Carve at the Table Beef (featuring comedy aprons!) and lastly, a rather beautiful looking sharing Mille-Fueille. Such a fun way to get your guests interacting and a sure way to fill the Barns with laughter, especially when the 'Carvers' unwrap their aprons!
Their chosen photographer was the wonderful Kate Gray who captured the Barns and Jay Archer's incredible work so perfectly and with the soft Winter sunlight on their side, the photos of S&R in the Millbridge Court grounds are so spectacular. Kate really did capture every happy moment and all of the details, even the smallest, so wonderfully.