News : 09 / 05 / 23
Married at Millbridge – M&A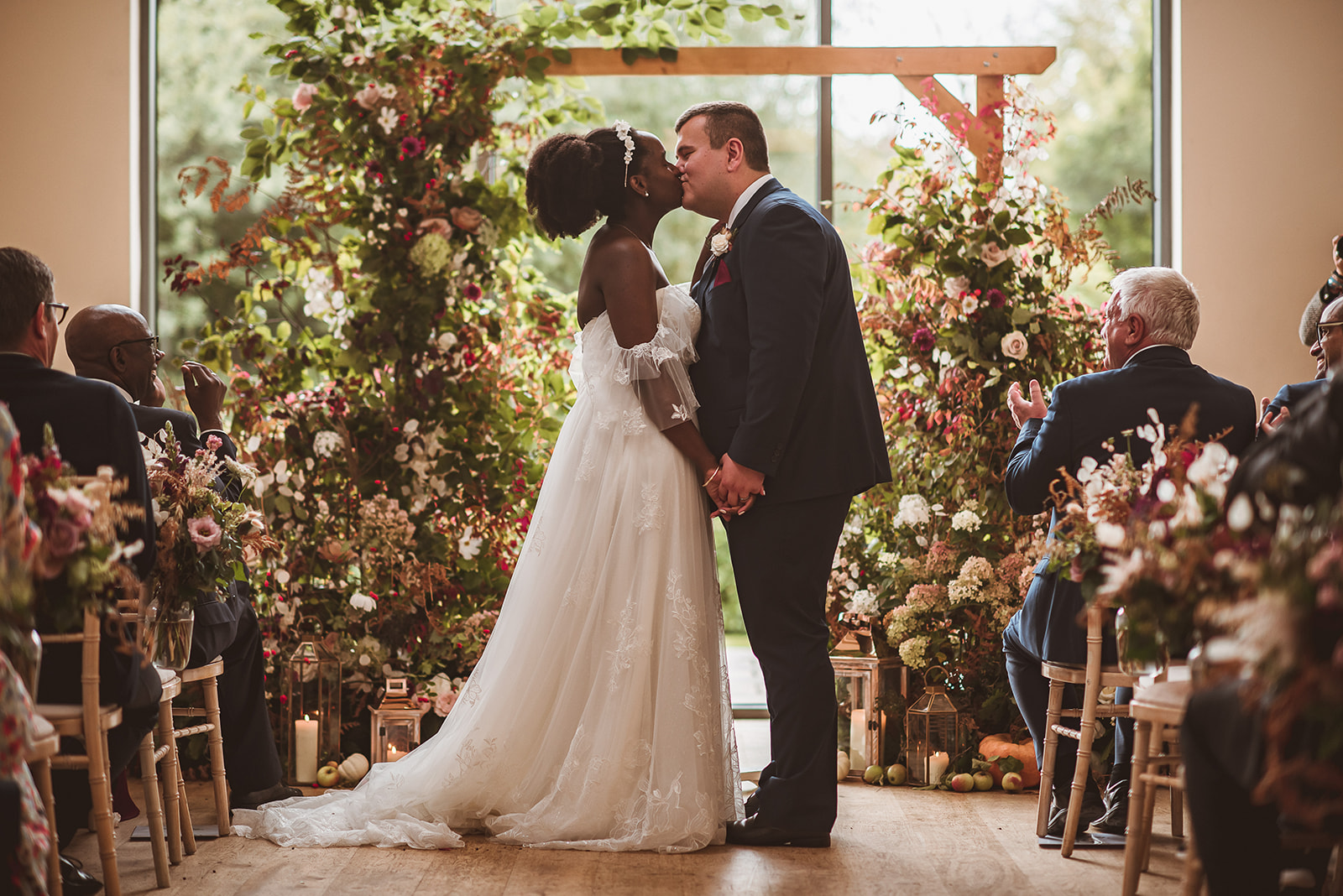 We are always so excited to receive a gallery from The Springles, and with the autumnal light hitting just right, we simply had to share a snippet of Maya & Adam's wedding day from October last year.  From the bohemian dress from Farnham Boutique to the tables adorned with mini white pumpkins the day was such a pleasure to host.
How did you meet?
We were introduced by our mutual friend Hatice at University.  Adam studied Forensic Computing and I studied Musical Theatre – so definitely not in the same buildings!
Why did you choose Millbridge Court?
By the time we visited Millbridge Court we had seen around 8 venues.  We wanted a space that was light and airy with beautiful countryside surroundings.
The thing that stood out most was the attention to detail and support from staff on the day!
We love the attention to detail from your day! What was your main inspiration?
We absolutely wanted to capture the autumnal time of year throughout our day.  Adam proposed outside our first home just after Halloween, so there were pumpkins everywhere.  Once we found our florist we knew these had to be incorporated in our decorations.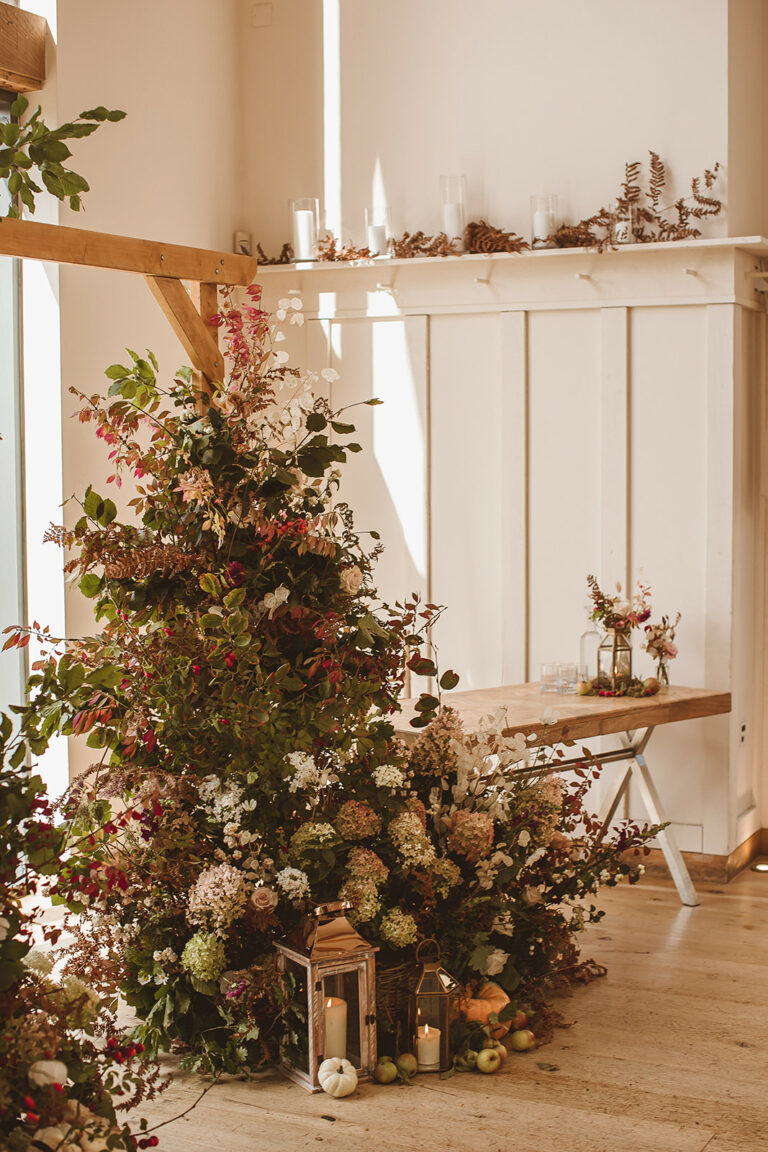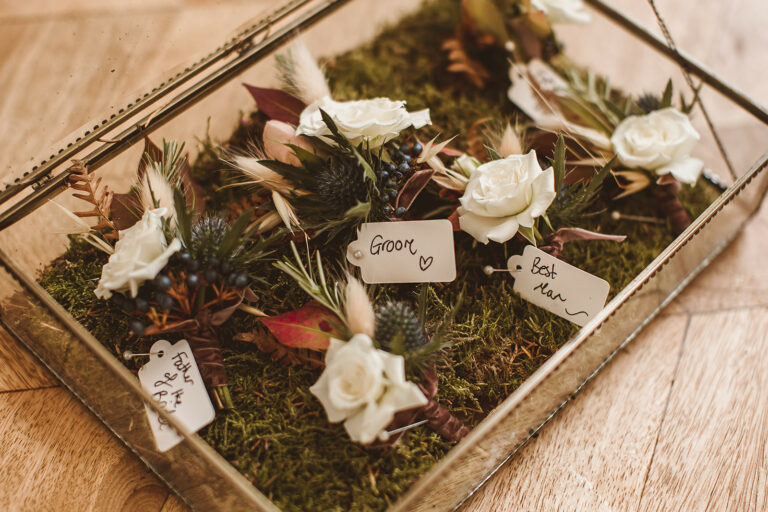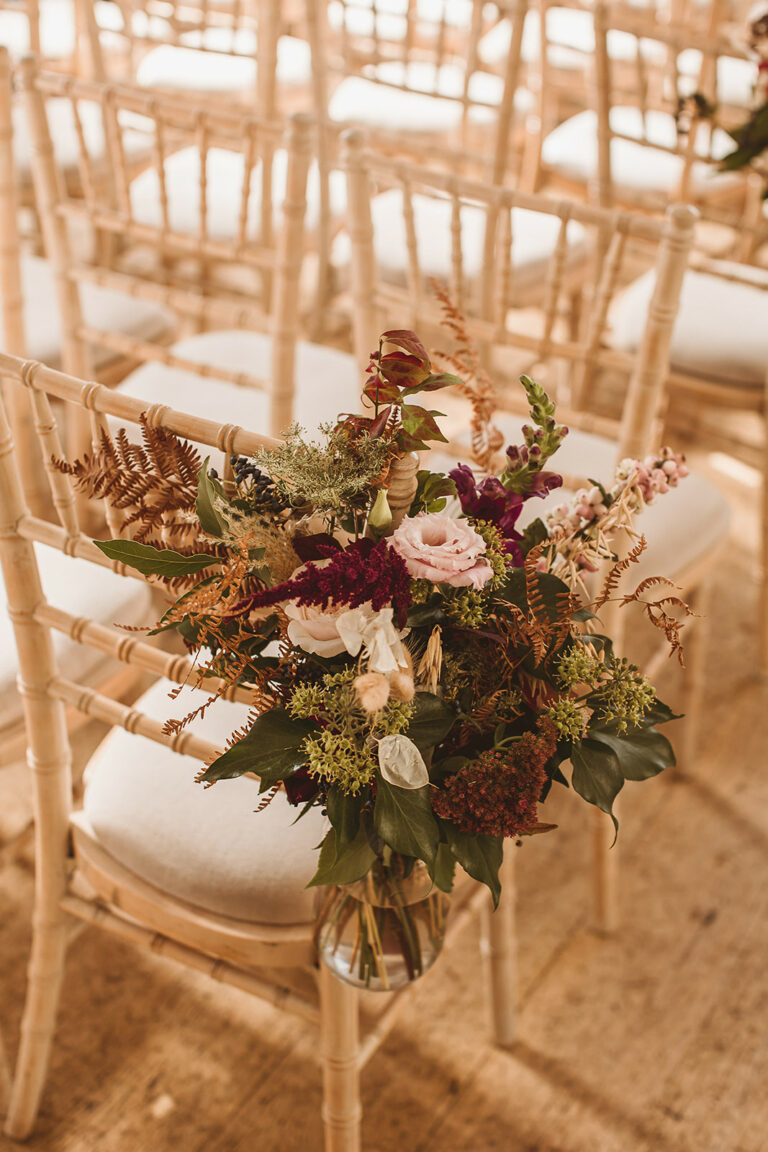 Who took charge of the planning or was it a shared experience?
It was definitely a shared experience, which was lovely as we both had equal input into our day.  We booked Millbridge just before the first lockdown so we spent a lot of hours in Pinterest!
Tell us more about your suppliers and why you chose them.
We had an amazing team of suppliers; we chose the majority as they felt they could deliver our theme.
Our florist was Alice from Meadowfolk.  I had scoured through Instagram to try and find a florist who had that calming Boho vibe.  Alice was so excited by our theme of using pumpkins, music and cricket throughout the day.  She came up with so many ways to subtly add these touches.
Our photographers were The Springles (Kat & Ash), what a fantastic duo!  They captured every special moment from our pre-wedding shoot to the day itself.  They were both so helpful from start to finish.  Their style is what made us want to instantly book after a visit at Millbridge.  It's autumnal dreamy vibes.
Most people think I was crazy for doing it, but I made our wedding cake.  I run a baking business called Sass&Bake and I couldn't imagine anyone else making it.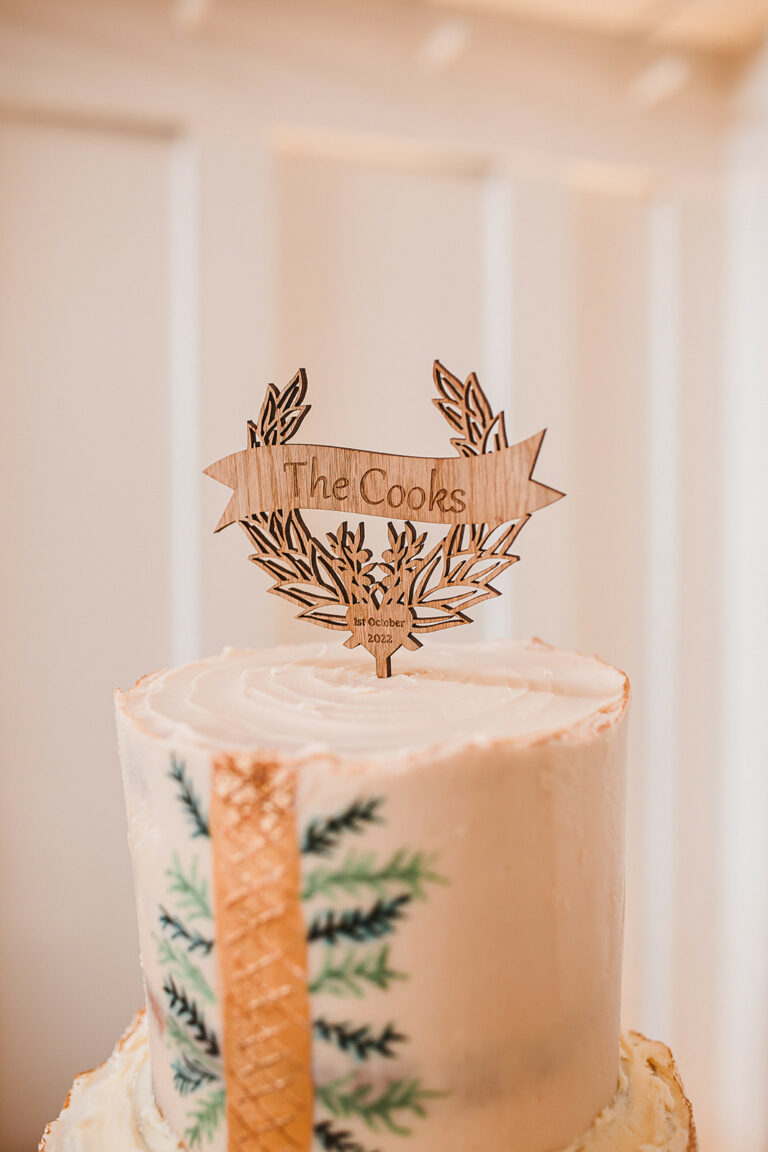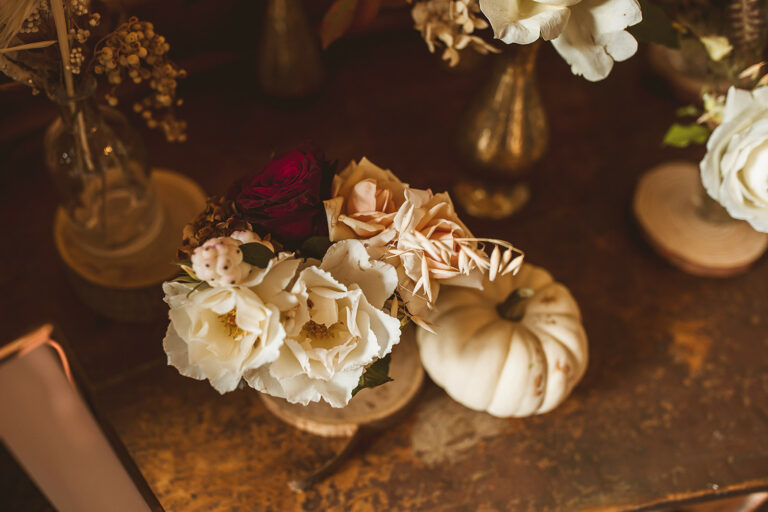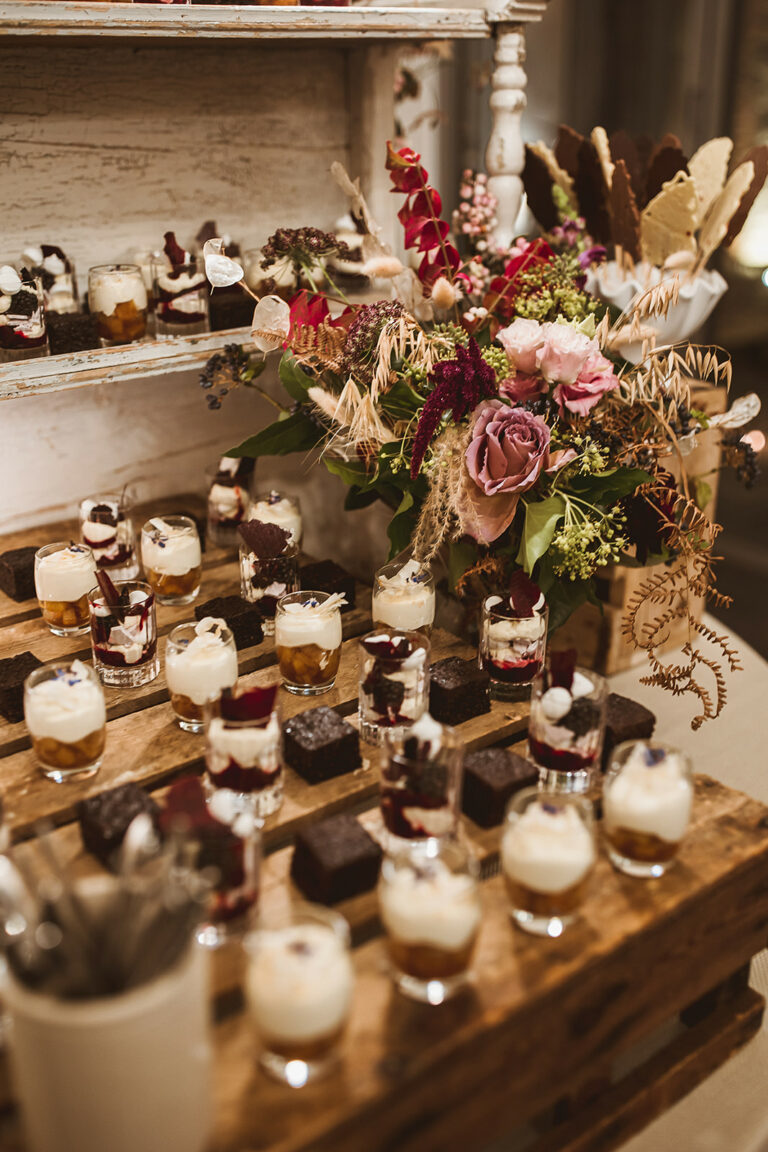 Wow, Maya you are super talented!  If anyone needs an excuse to get some deep dish cookies on order, do it now!
Tough question, favourite part of your wedding journey?
We both loved our ceremony (of course) as we incorporated so many special things to us.  From readings that childhood friends wrote, to our grandparents favourite songs as we walked down the aisle.
But our absolute favourite part of the day was during our wedding breakfast.  I think a lot of couples will tell you how fast the day can go.  Just after starters At Last by Etta James was playing in the background.  We both instantly welled up as our son was born to this song.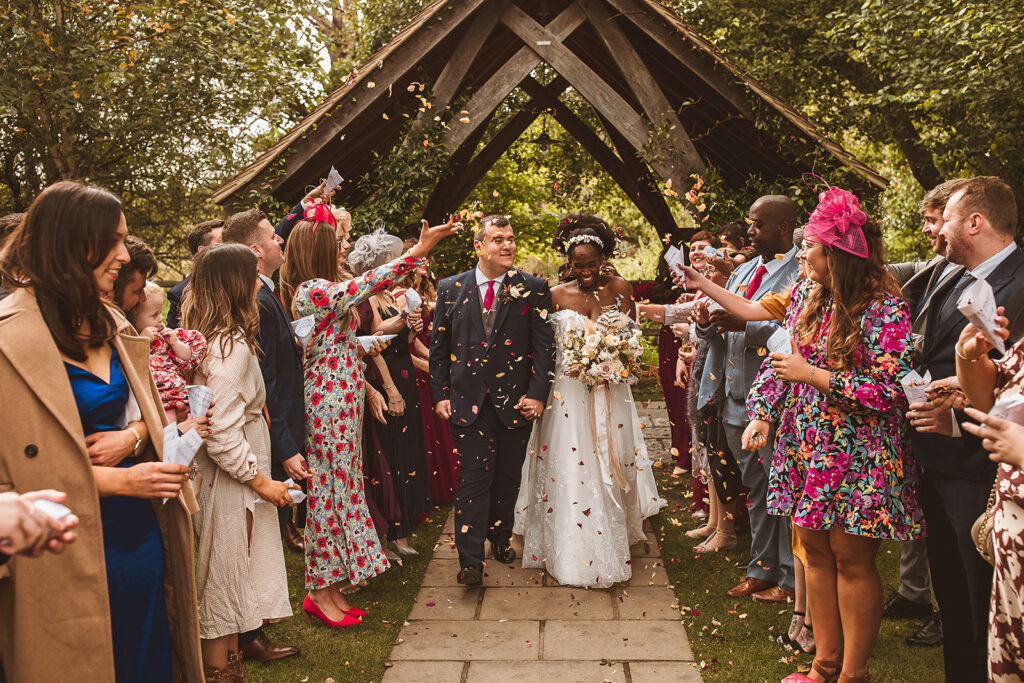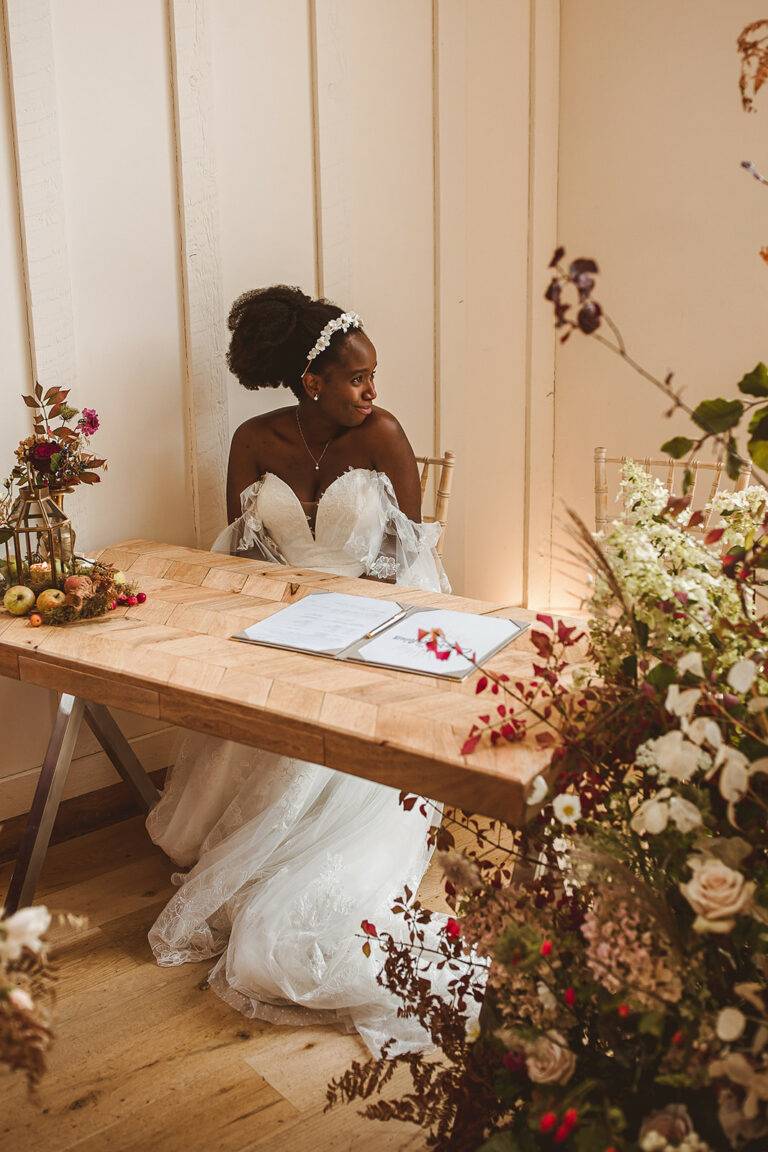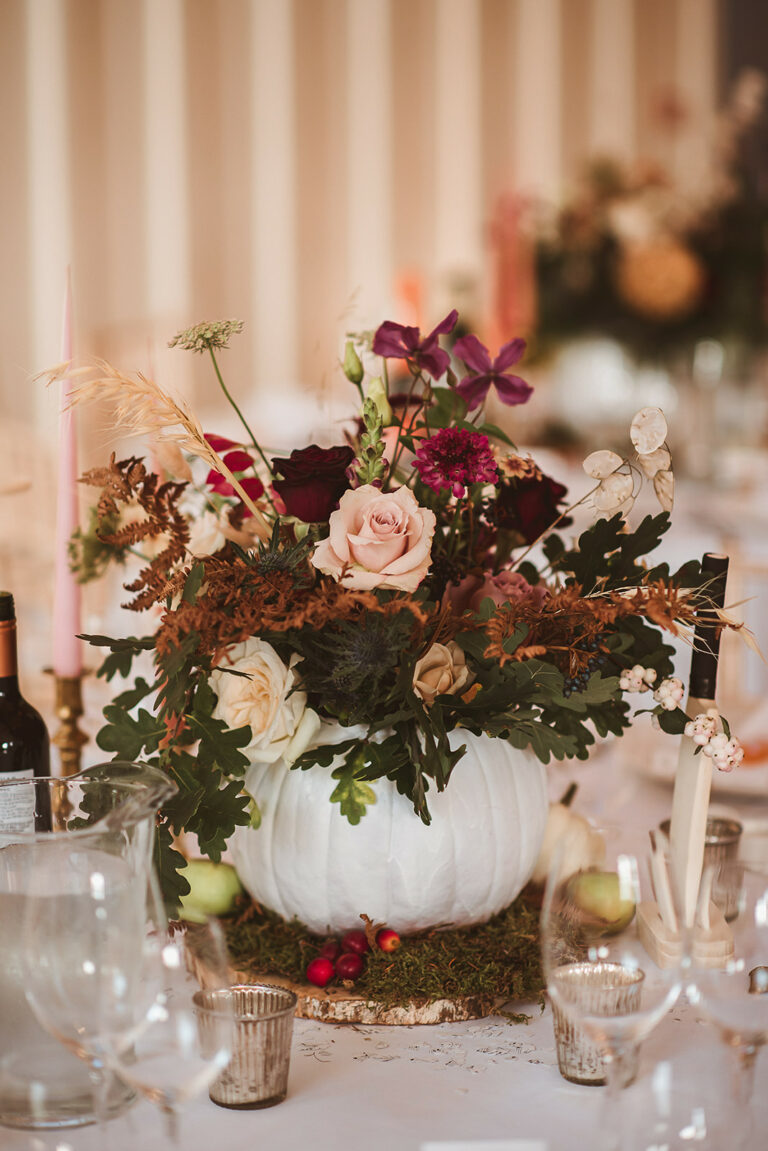 Any words of wisdom for future couples?
Enjoy yourselves and make sure you take a few moments in the day to soak it all in, but you're safe hands with the fantastic Millbridge & Kalm Kitchen teams.