Tag:
wedding styling inspiration
News : 10 / 04 / 19
Shelf styling inspiration at Millbridge Court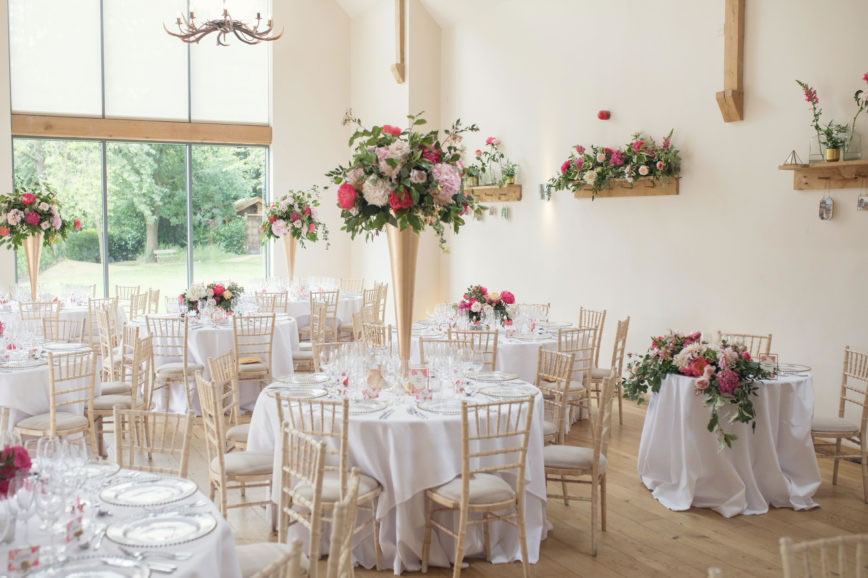 Over the years, we have seen Millbridge Court transformed in so many breathtaking ways, whether that be through stunning florals, creative styling, balloon installations, opting to have alternative chairs, tables and linens, to list but a few.
A popular way for couples, Florists and Stylists to get creative in the Barn's has been by utilising our shelves and pegs which feature in both the Ceremony and Dining Barn. Throughout the seasons, we here at Millbridge Court style the shelves with three tall glass bottles which have an individual flower placed in each of them and for some Wedding Days, particularly those with a neutral colour palette, these are left in situ throughout the celebrations, however we also see couples choosing to style the shelves in a way that ties in to their style and vision for their day. This might simply be by replacing the flowers with the type and colour of blooms that feature in their floral scheme, or it might be by adding flowers, plants, lights alongside the bottles, by hanging jars, ribbons etc from the wooden pegs or by removing the bottles altogether and adding abundant arrangements or cascading foliage. We have even seen some couples adding shelves in order to create a continuous arrangement down the entire length of the Barn.
For those of you still planning your Big Day, we thought we would share a handful of images showcasing the multitude of ways previous MBC Couples have styled the shelves in order to hopefully provide you with some wonderful inspiration.
Happy browsing, lovely readers! Xx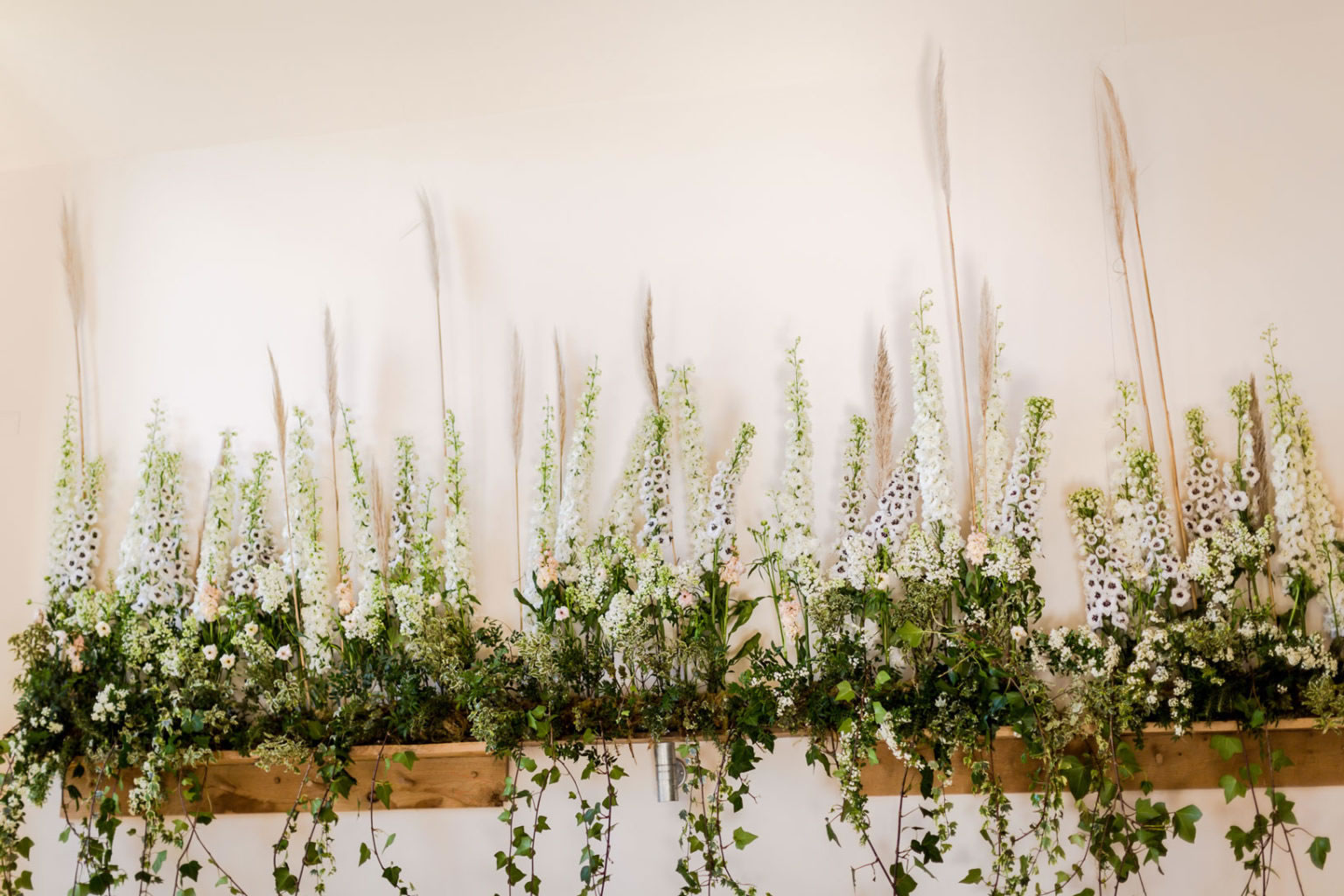 Eddie Judd Photography, Jay Archer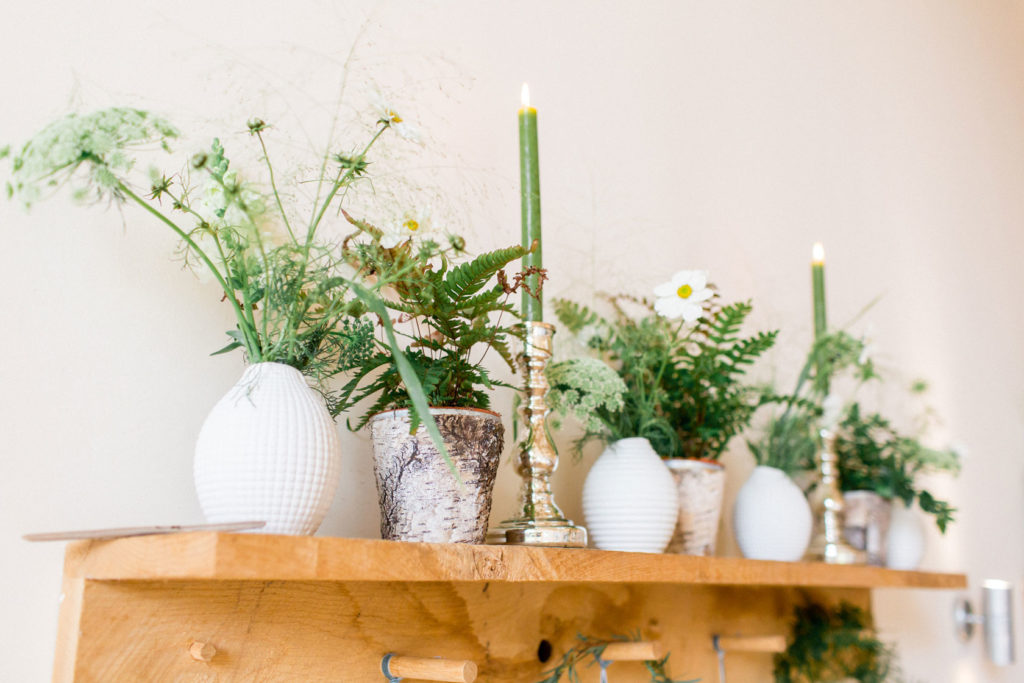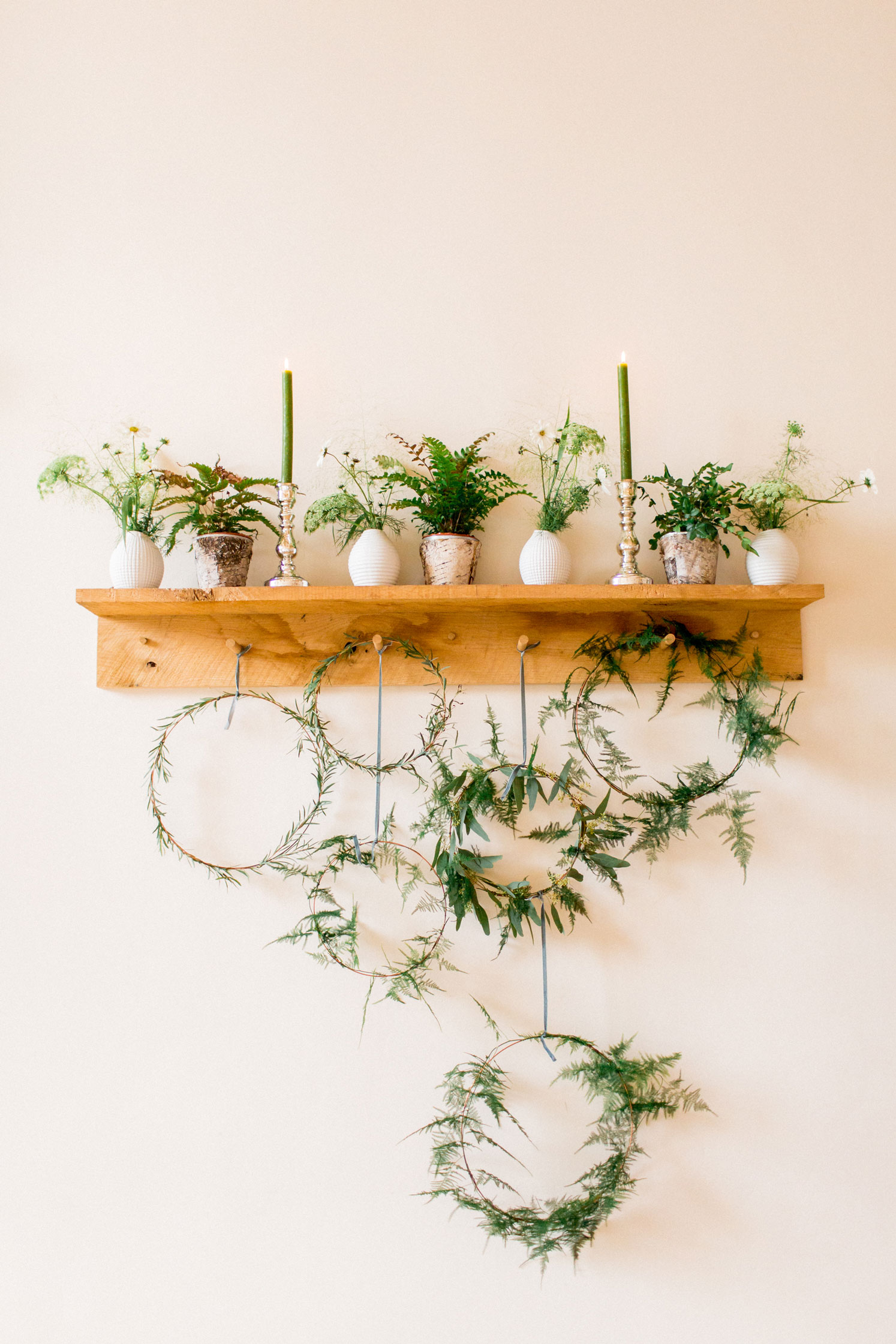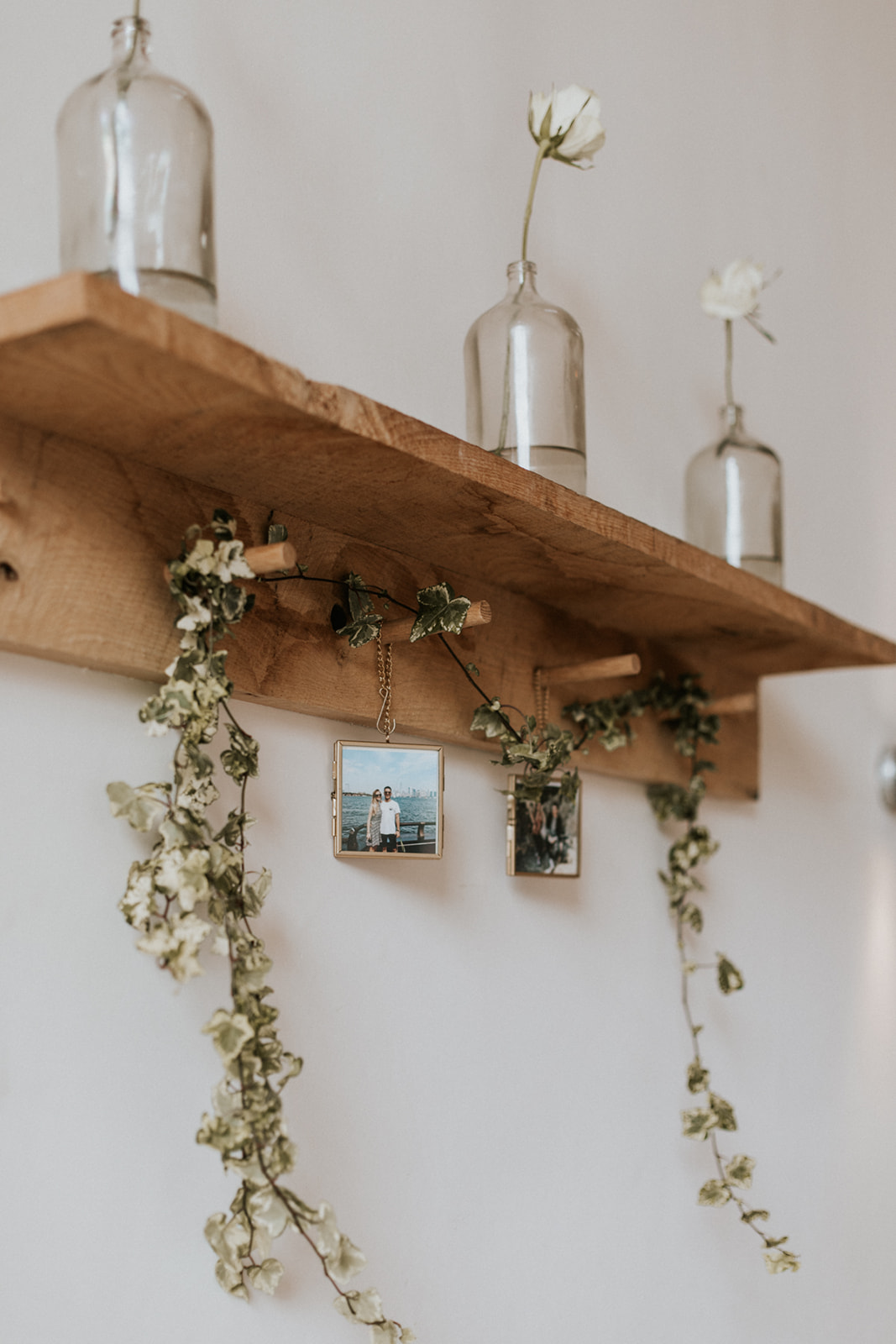 (Top & Bottom Left) Philippa Sian Photography, Blush Floral Design, (Bottom Right) Nataly J Photography, Bloomantic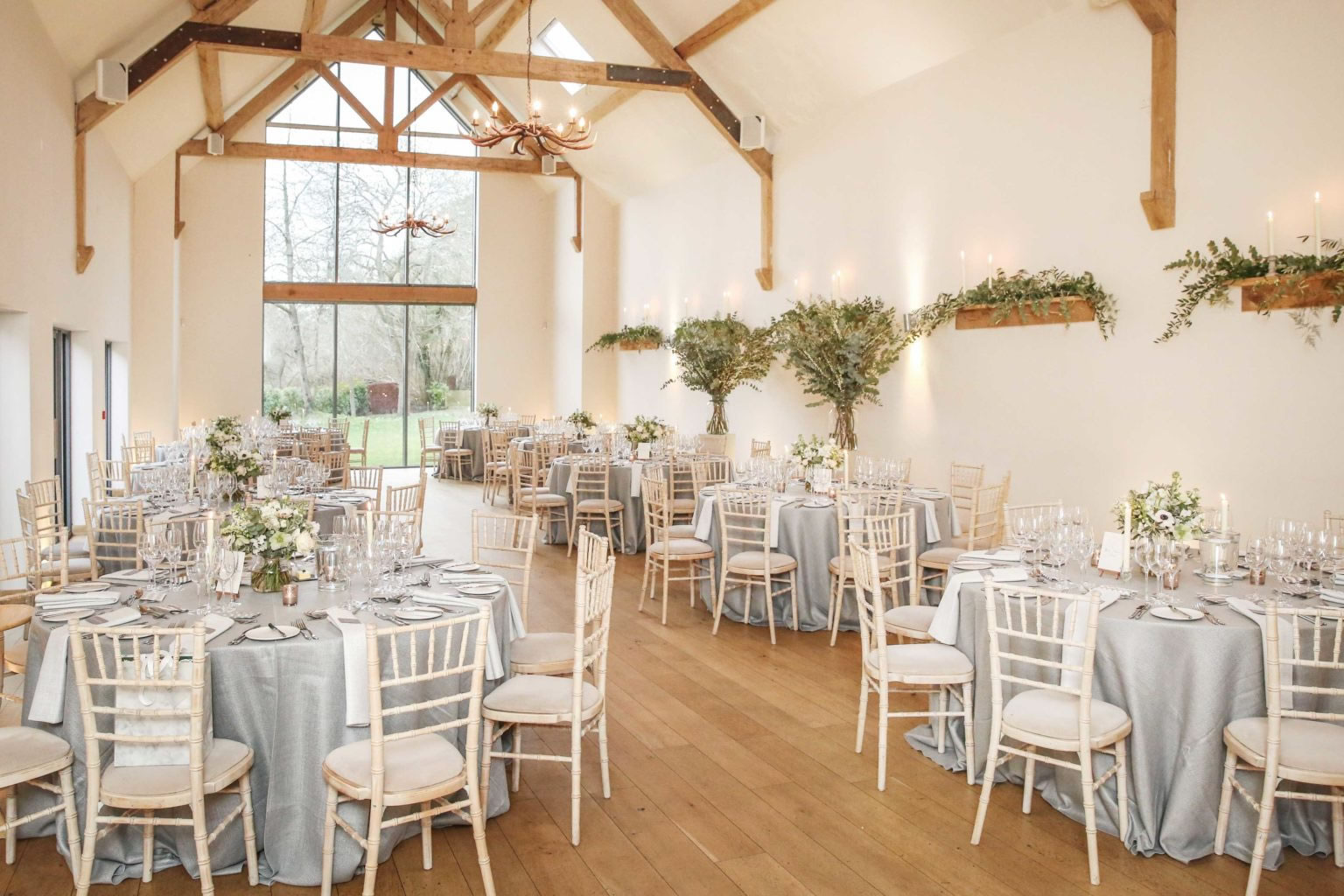 VLA Photography, Hannah Berry Flowers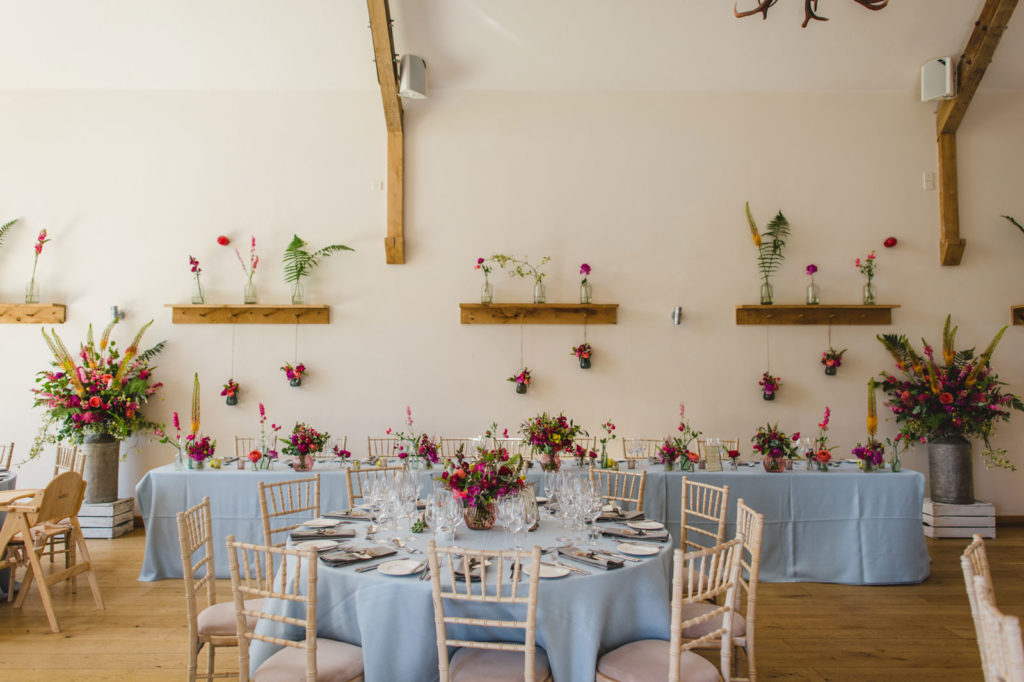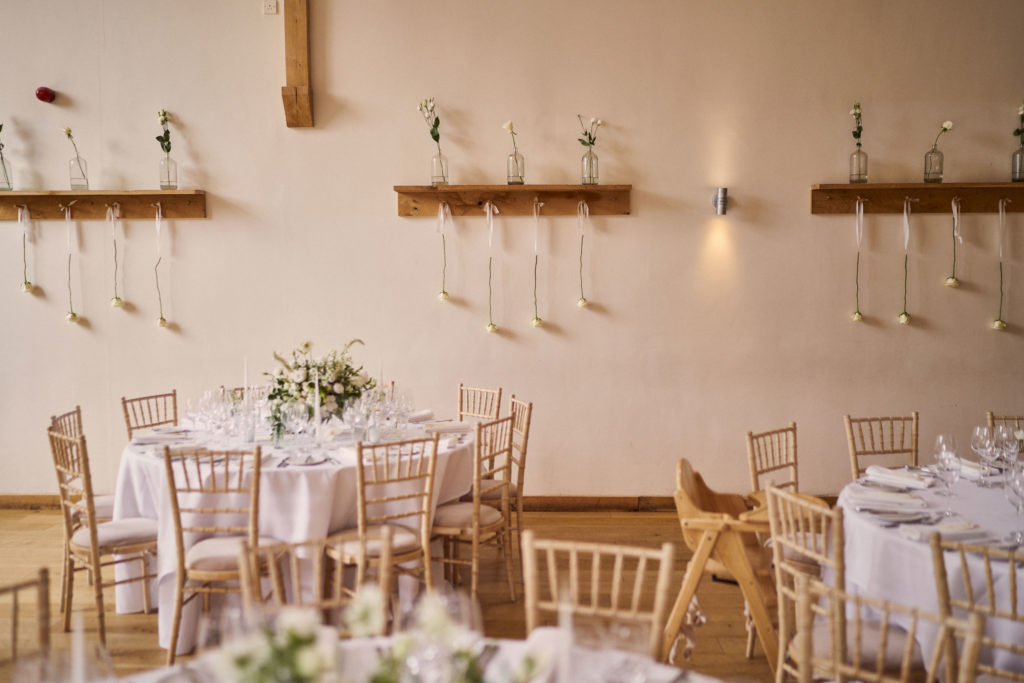 (Top) Sophie Duckworth, Hannah Berry Flowers, (Bottom) Chris Morse Photography, Lisa Lusbin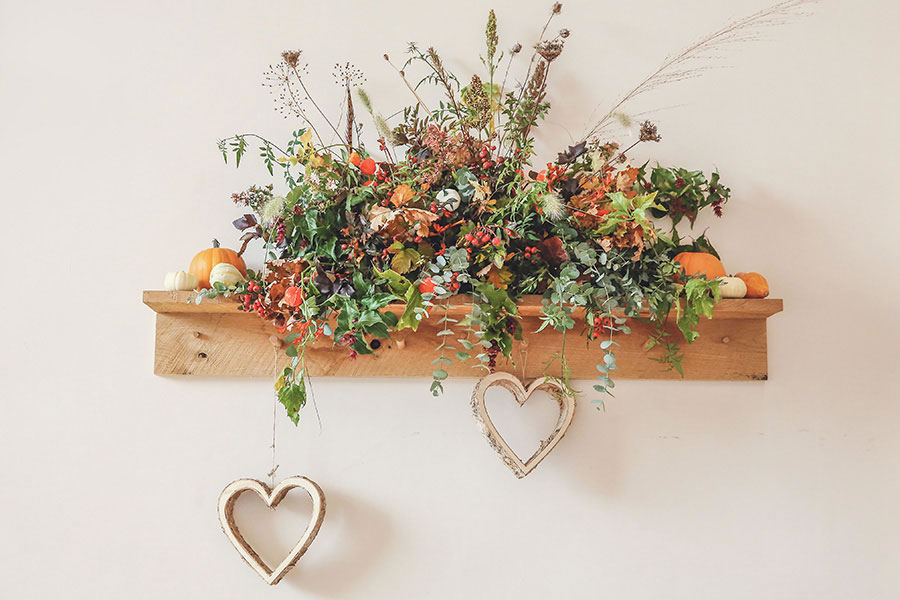 VLA Photography, Hannah Berry Flowers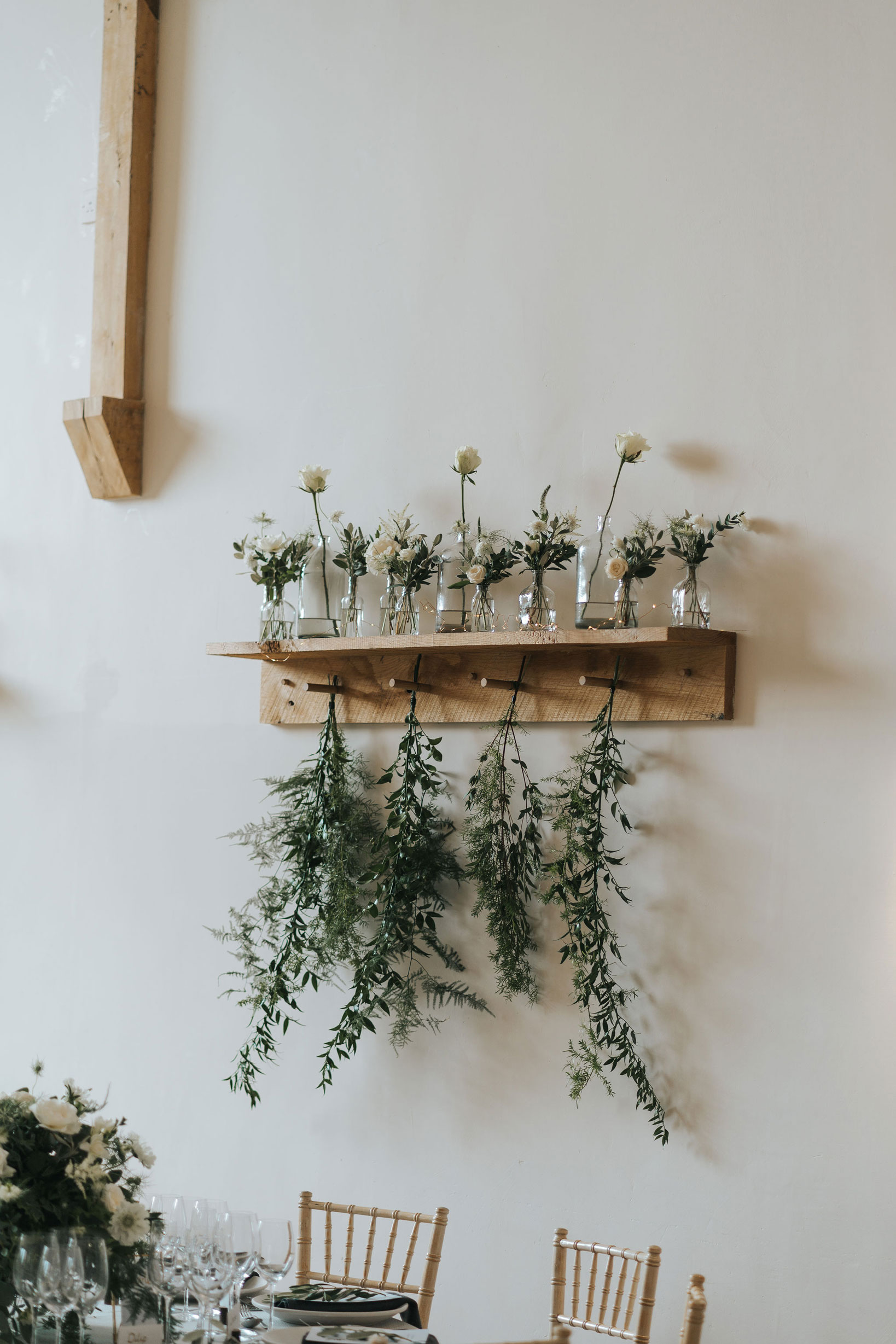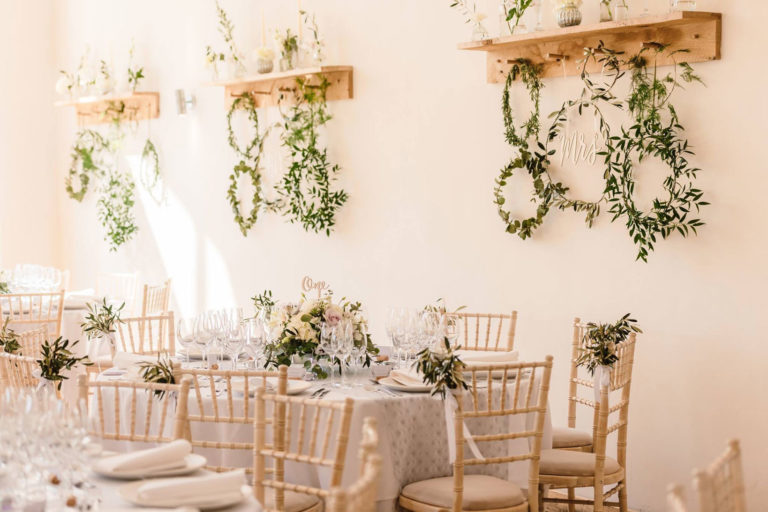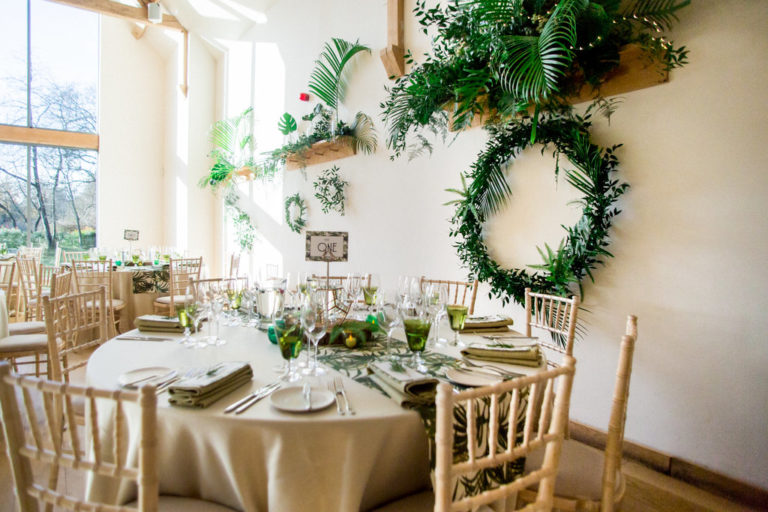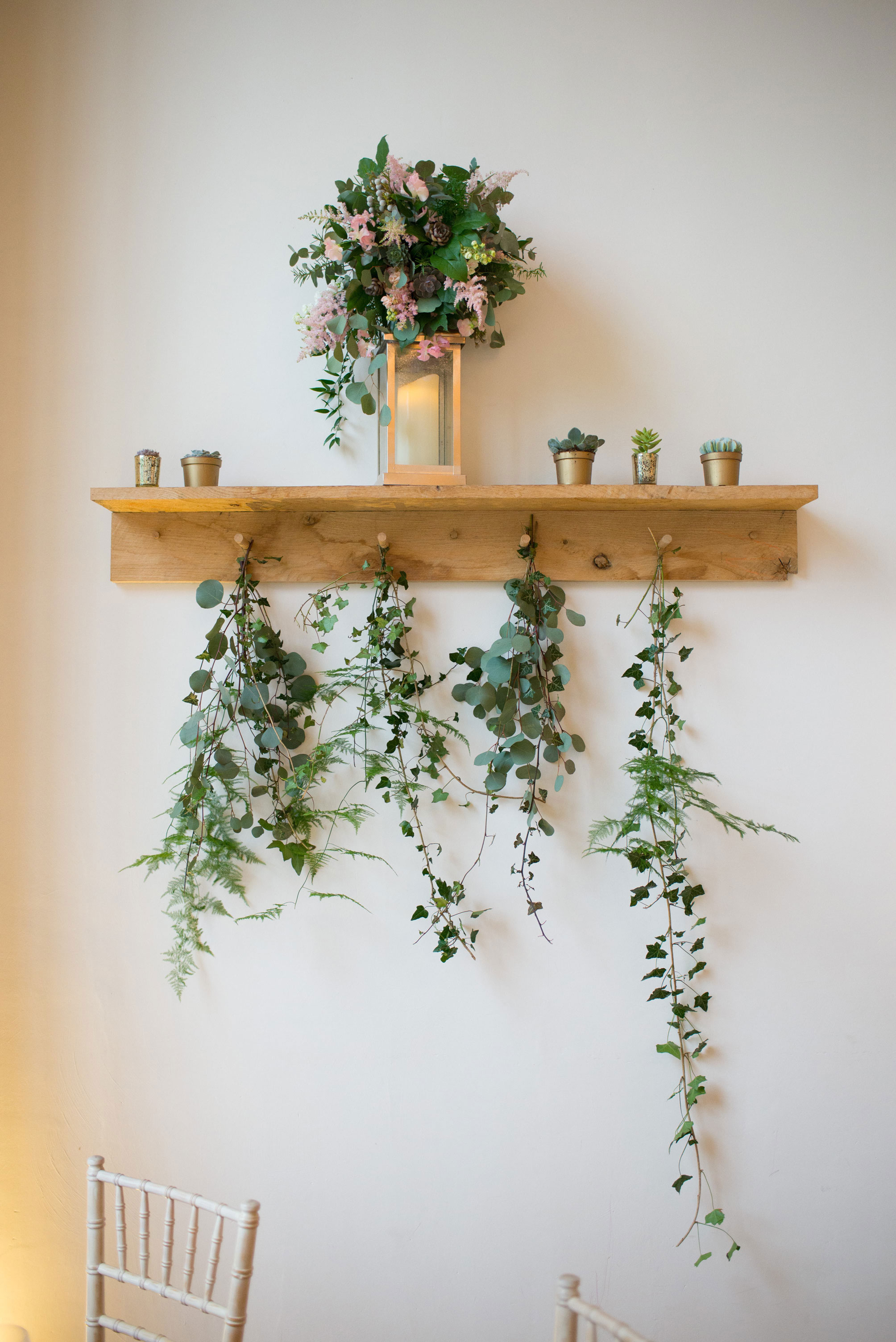 (Top Left) Miss Gen Photography, Eden Blooms, (Top Right) Amy James Photography, (Bottom Left) Philippa Sian Photography, Blackberry Bloom Flowers, (Bottom Right) Charlie Davies Photography, Eden Blooms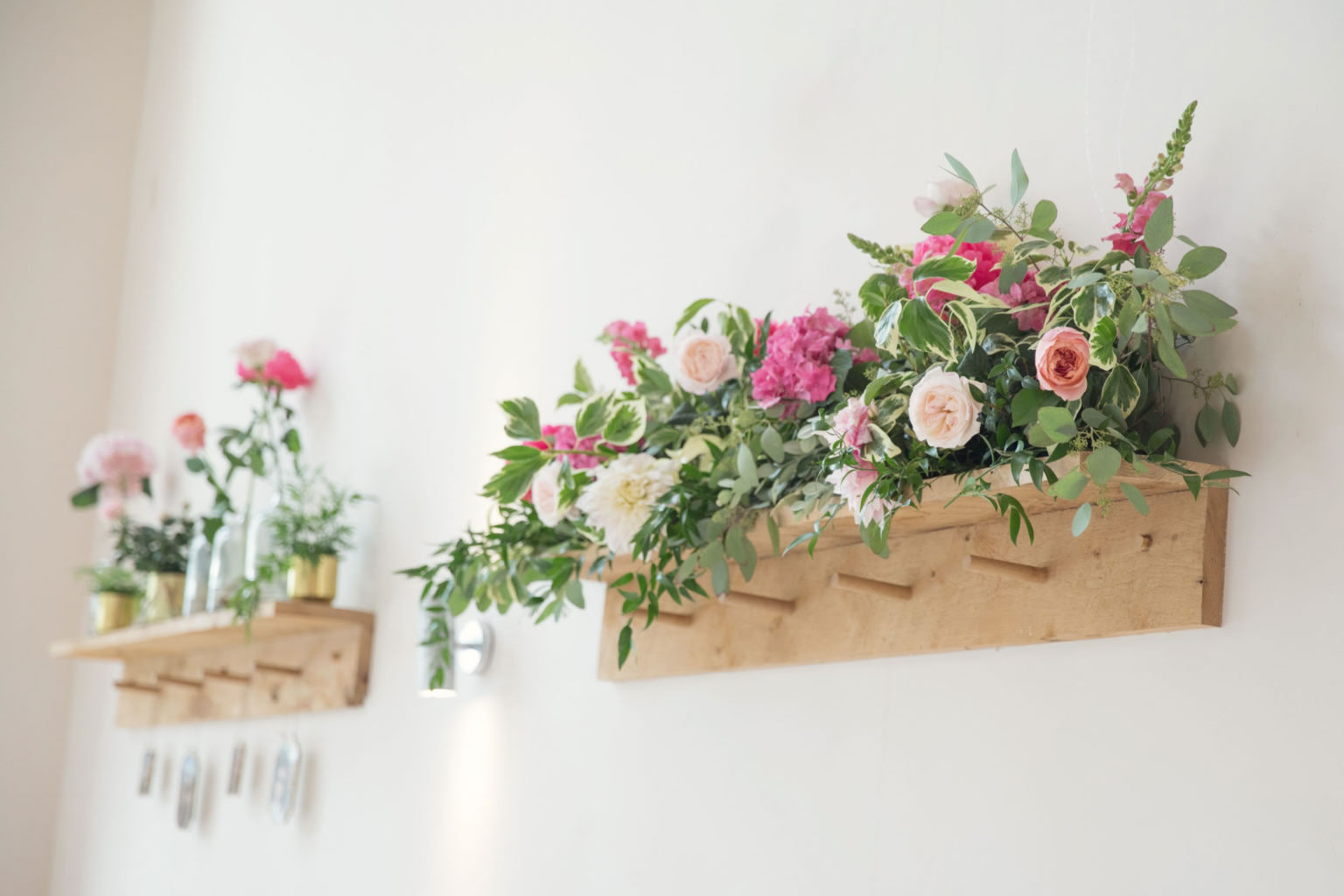 Kerry Ann Duffy, BloominGayles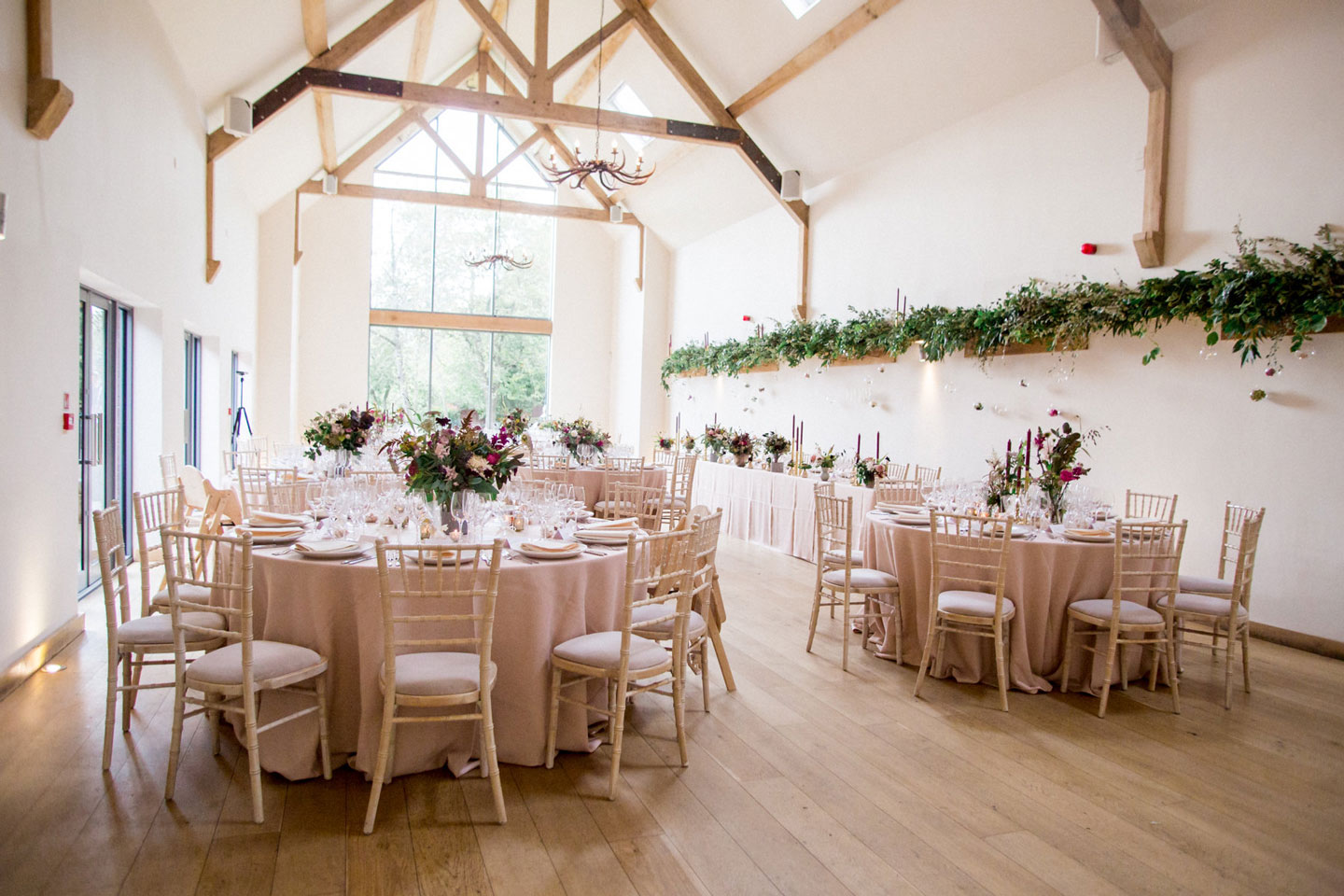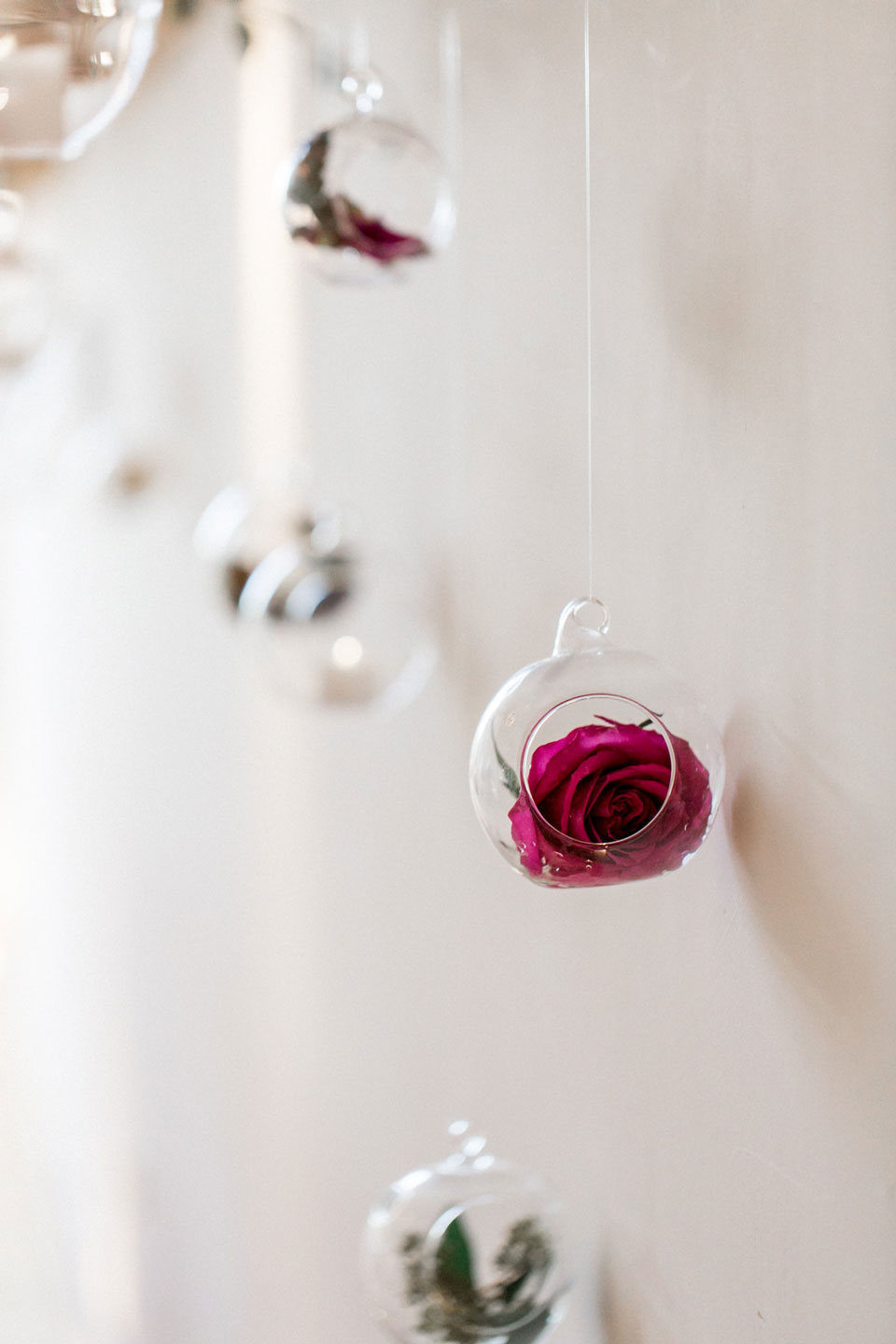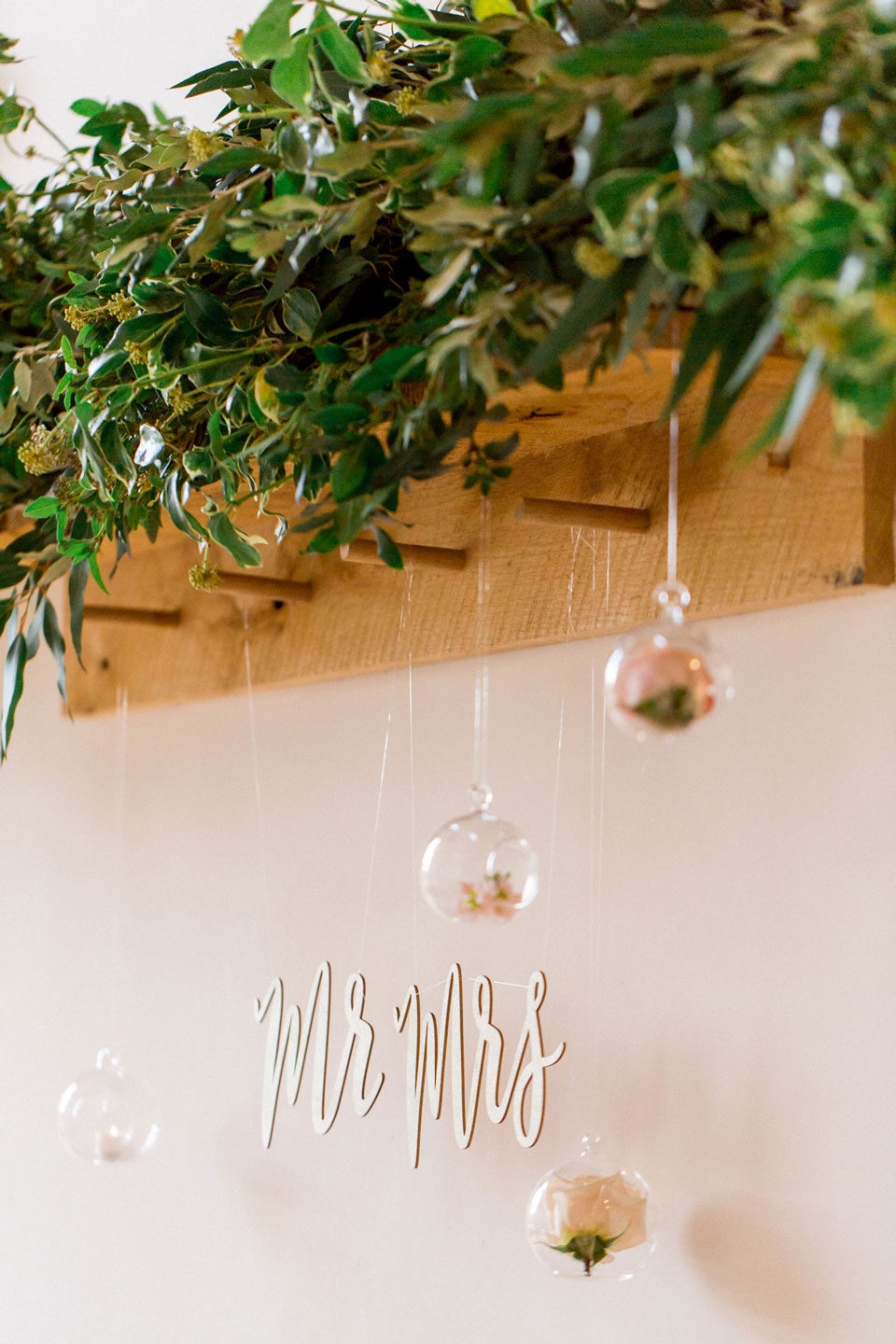 Philippa Sian Photography, Jay Archer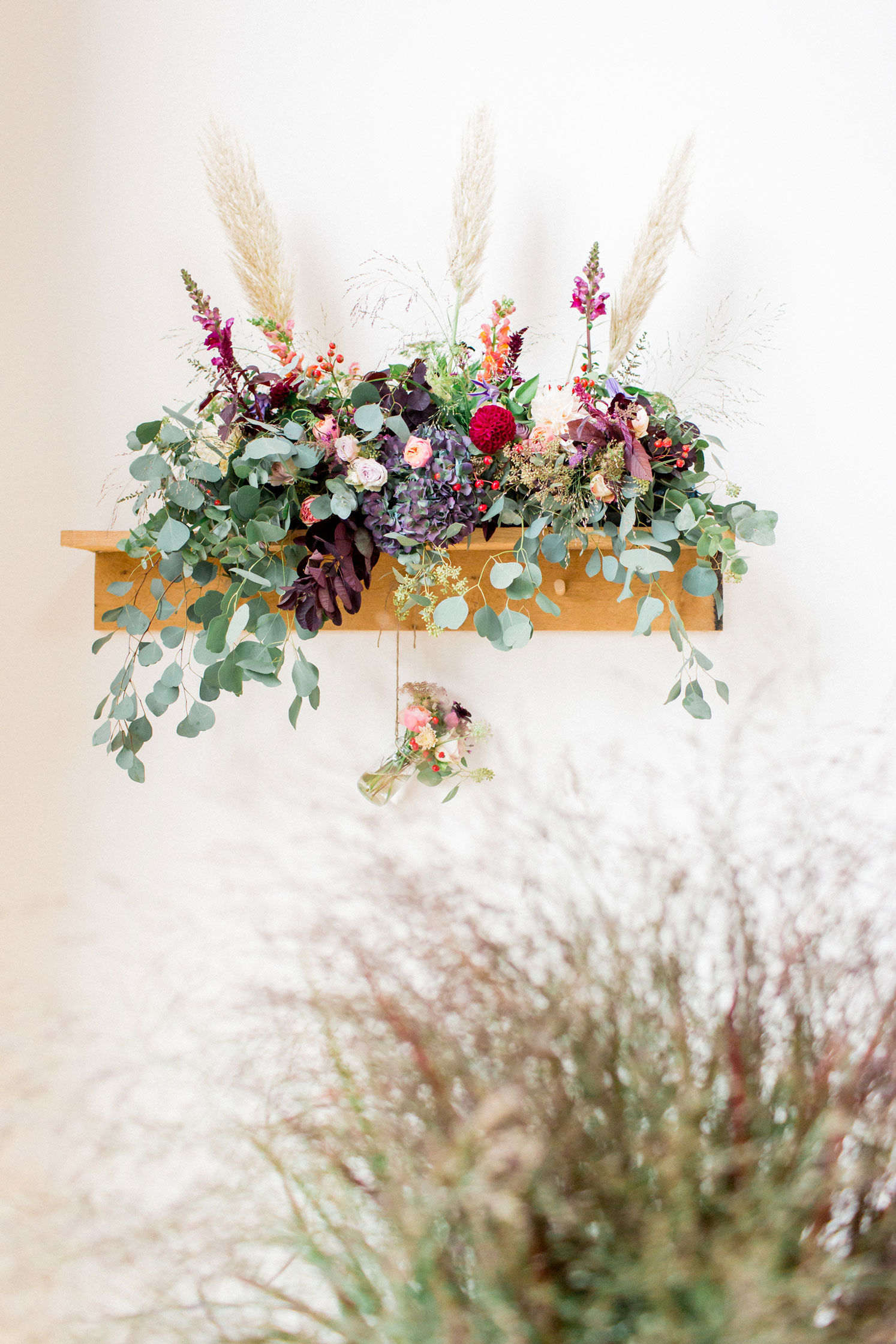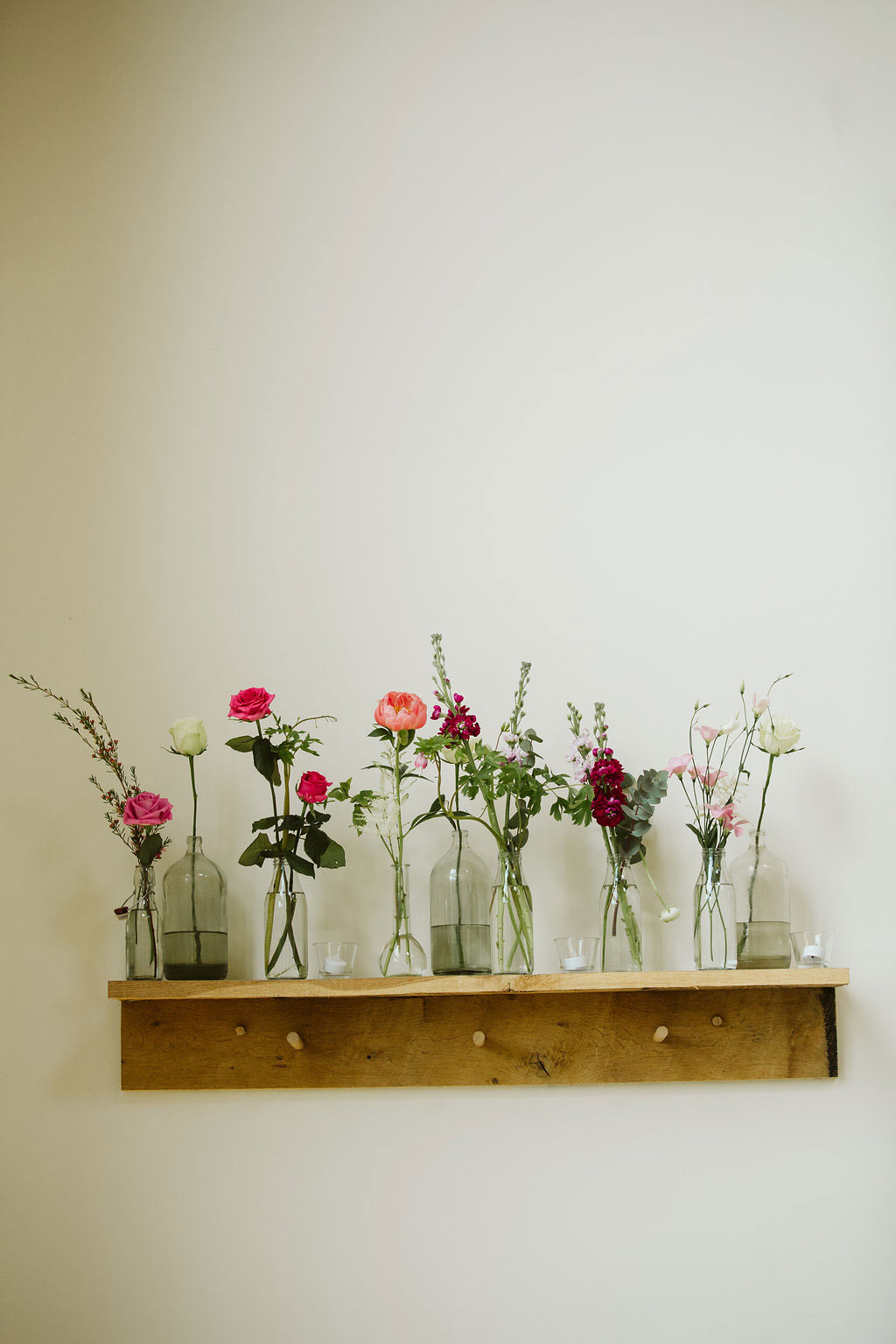 (Left) Philippa Sian Photography, (Right) Jamie Dunn Photography, Lavender Hill Company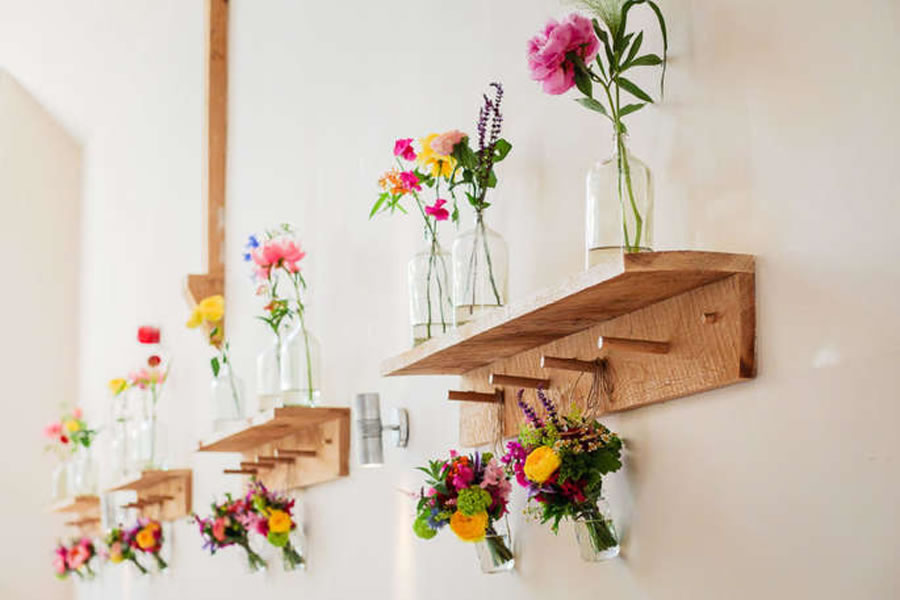 Stylish Wedding Photography, Kate Avery Flowers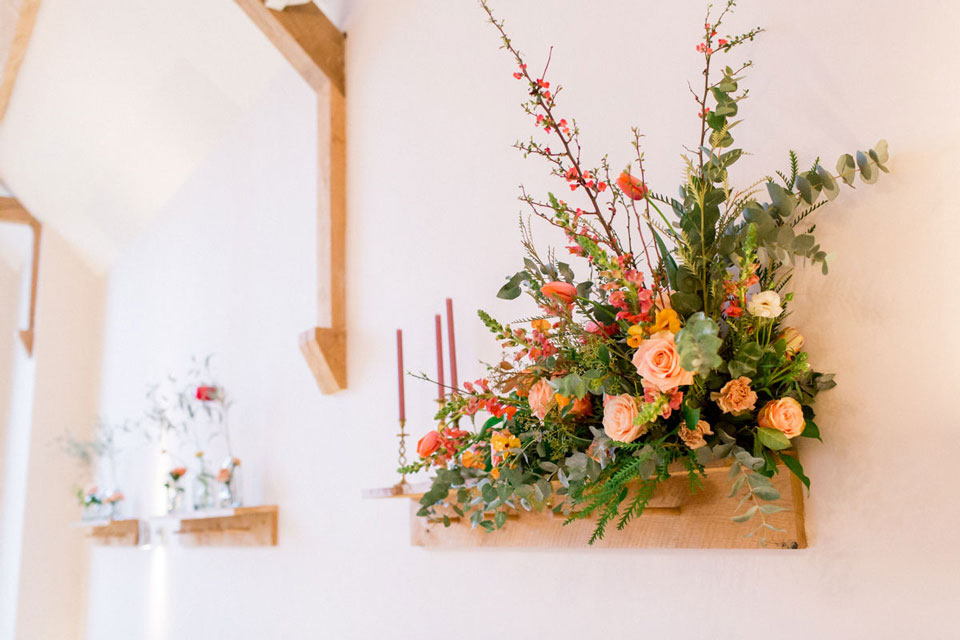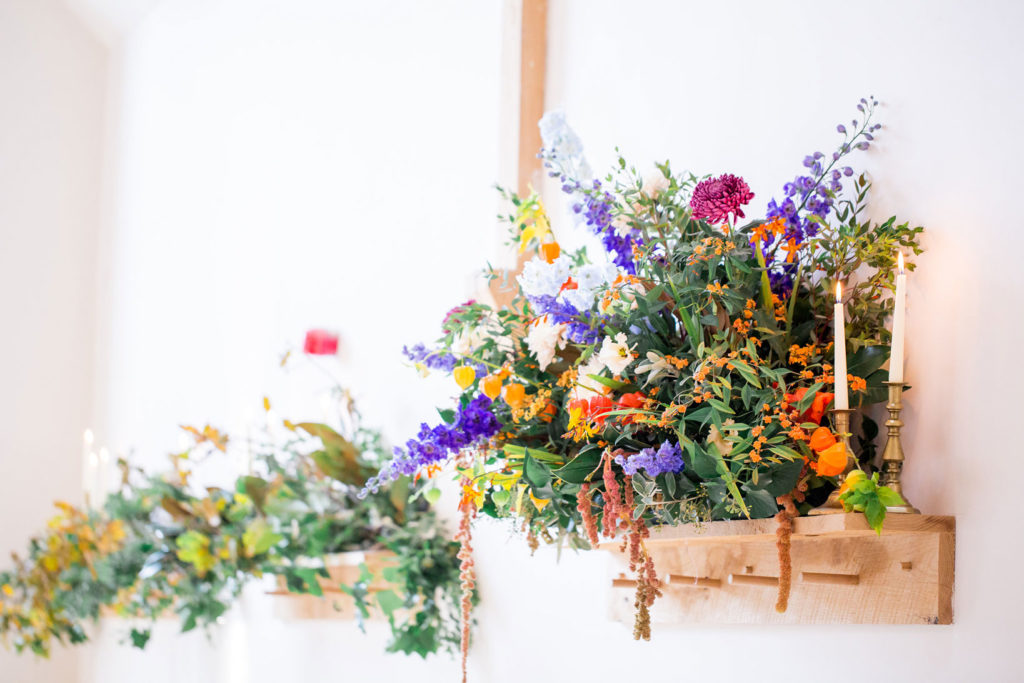 (Top) Philippa Sian Photography, Boutique Blooms, (Bottom) Philippa Sian Photography, Jay Archer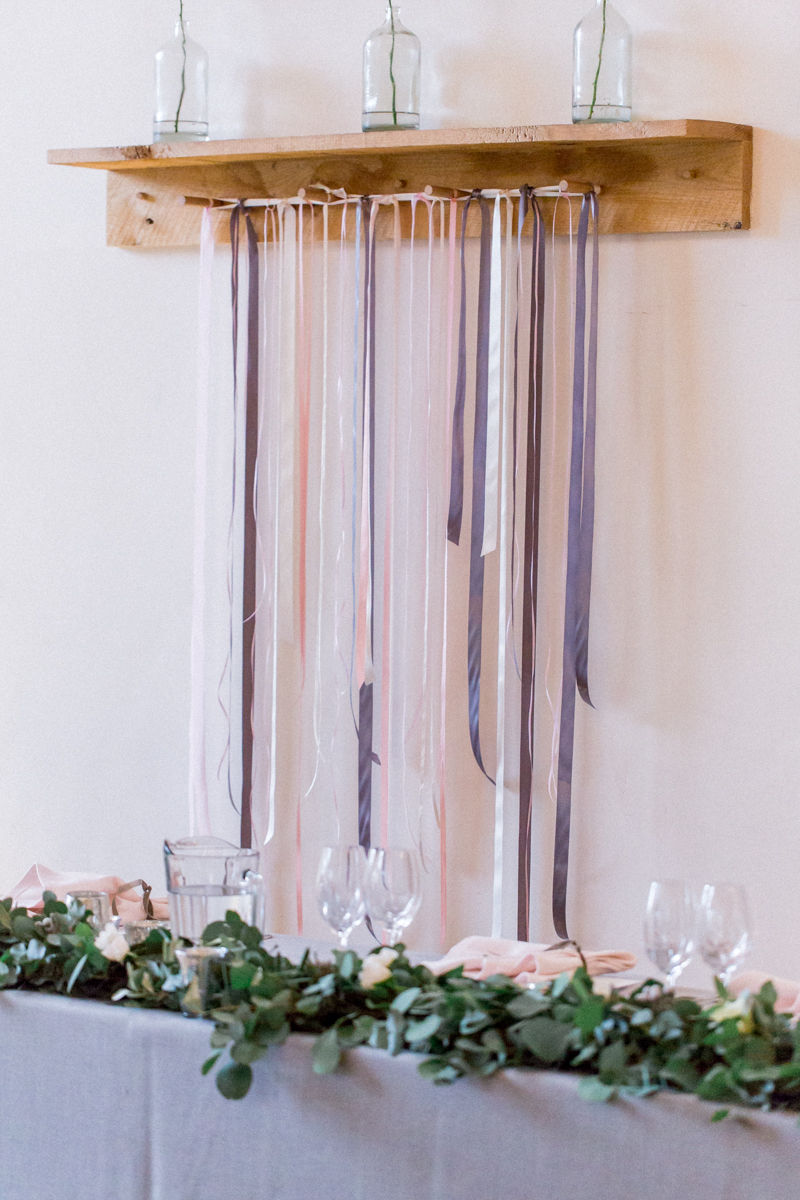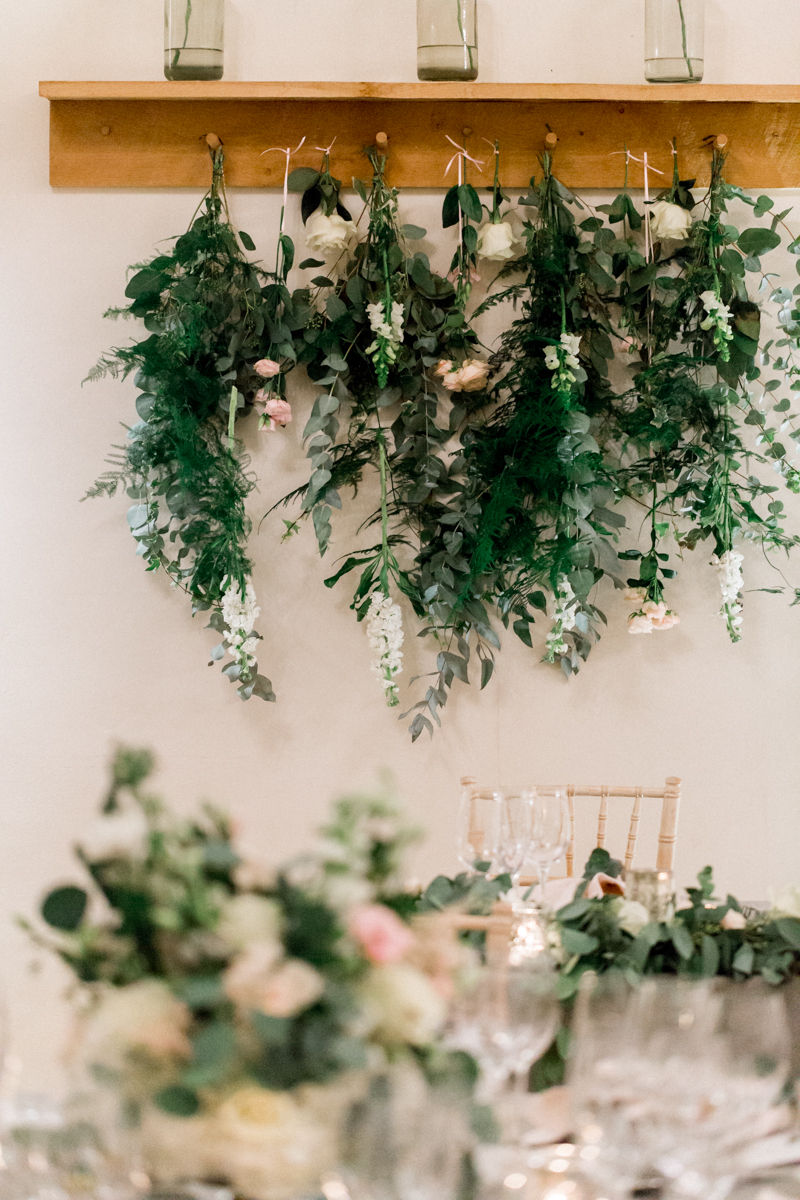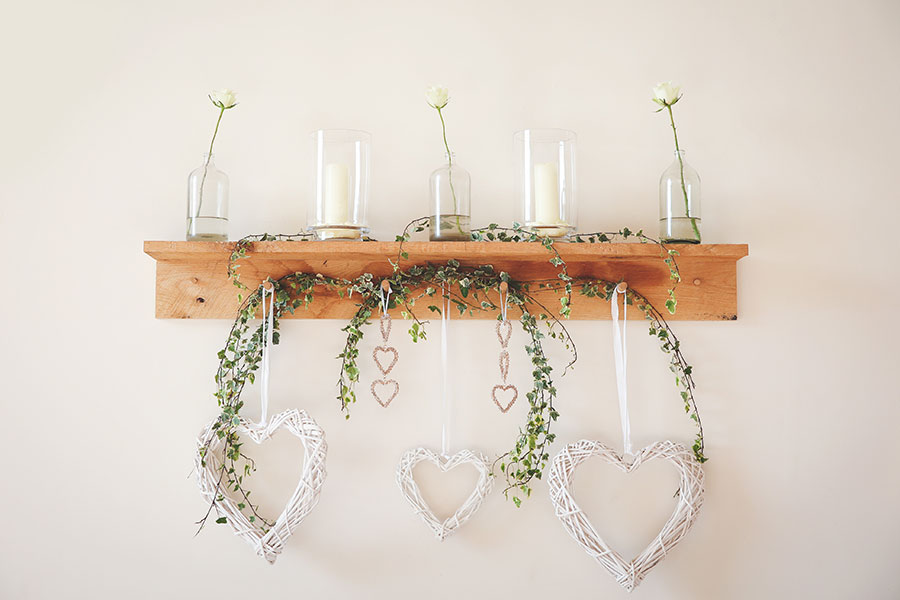 (Top Left & Right) Philippa Sian Photography, Fairy Puff Flowers, (Bottom) VLA Photography, Topiary Tree by Carrie Macey