News : 07 / 03 / 19
Interactive dining at Millbridge Court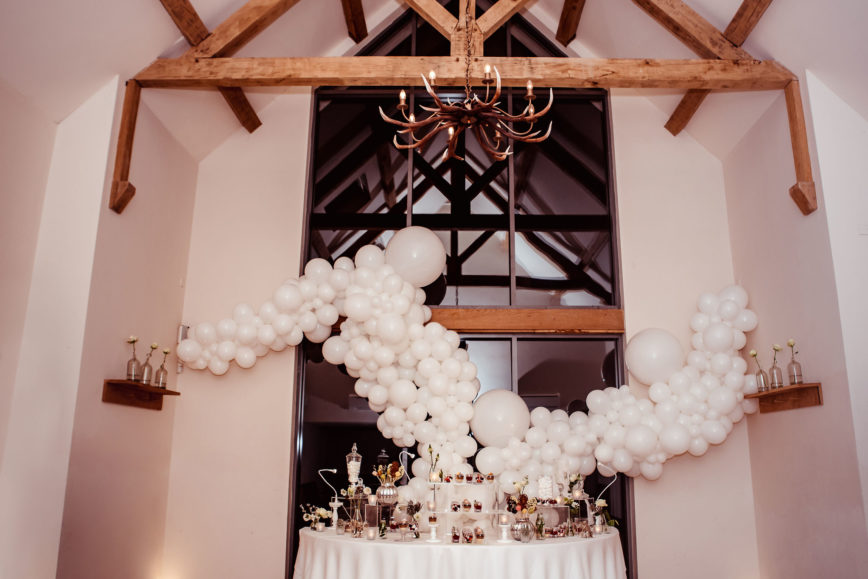 Interactive Wedding Breakfasts have become increasingly popular in recent years & with Kalm Kitchen offering so many varied, innovative & utterly delicious options to Millbridge Court Couples, we thought we would ask Kalm Kitchen's Pete & our very own Tash a few questions about interactive menus & we've also shared a selection of stunning imagery from MBC Wedding Days to leave you all feeling thoroughly inspired.
---
Why do you think interactive dining has become so popular in recent years & what do you think this type of Dining brings to a Wedding Day? 
Pete: The Wedding breakfast in the past is a time for formalities with the Bride and Groom's close friends and families. Interactive dining adds an informal feel to show the personalities of the couples and provides a social element to the meal. From a visual perspective it is an amazing abundance of pure deliciousness.
Out of all of the sharing options you offer to couples, are there any particular interactive dishes and food stalls that are becoming increasingly popular for 2019 Wedding Days?
Pete: The beauty is that each couple we work with have individual tastes that we can create bespoke ideas with and bring to life. My favourite interactive dish was bringing an edible potted garden to the table. The real treat is coming up with the delicious food combinations that fit in with the theme, we're talking potted vegetables in terracotta pots with hummus and edible soil and a full abundance of gorgeous fresh produce for guests to create their own crostini's. Absolutely delicious!
How do you see this trend of interactive dining evolving in the future?
Pete: I see many possibilities for the future of interactive dining. With technology always evolving we already have in restaurants, screens on the table to take orders. I can imagine to start with this would be pricey, but I can envision a wedding breakfast in full high technological fashion.
Kalm Kitchen have always been known for their stunning Patisserie Bars and food stalls. What ways have you seen couples put their own stamp on or personalise their food stalls or sharing dishes?
Tash: My absolute favourite is the fun the couples inject to the carve or slice at the table dishes, whether this is with personalised aprons, chef hats or comical moustaches, not only does this make for hilarious photos but it really changes the atmosphere in the room.
The patisserie bar is always wonderful to see as it looks different at every wedding, with so many style options to start with the couple can really make this their own with their décor, whether they choose the copper arch and add the luxe with gorgeous flowers or they choose the Perspex clean line and then add a pop (not literally) of colour with some balloons.
What recent Kalm Kitchen interactive creations have you been blown away by? 
Tash: I was lucky enough to be here when Kalm photographed their new stations alongside MBC Partner Hannah Berry, not only where all 3 stalls (DIY Eton Mess, Hot Chocolate & Honeycomb and Lemonade and Lollies) spectacular and visually impressive they were also delicious, I'm still dreaming of that honeycomb to this day.
Sharing Dishes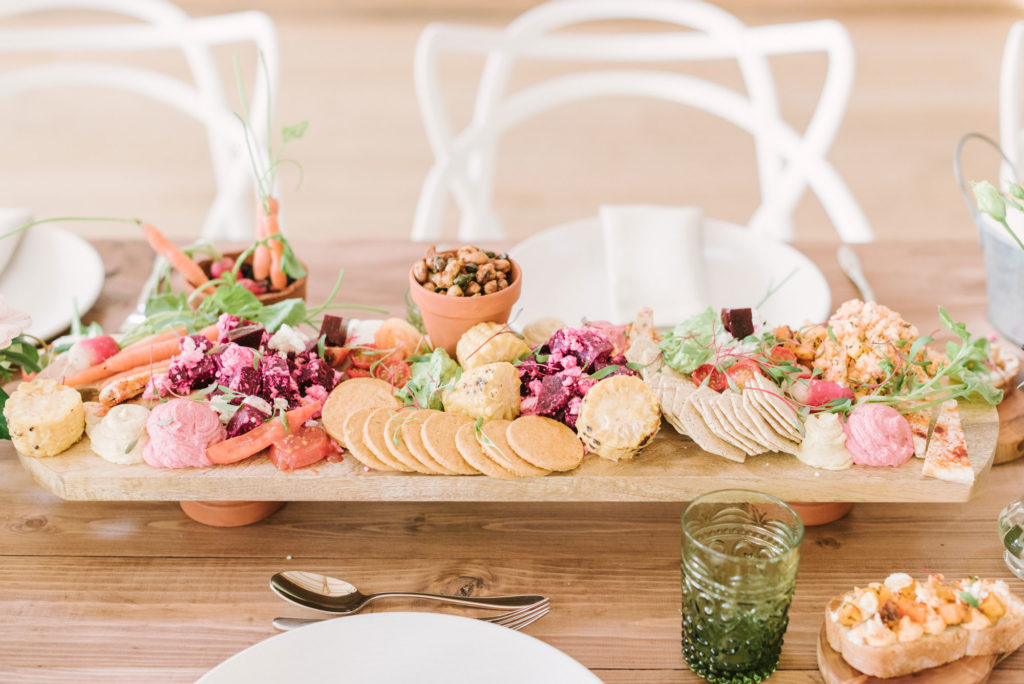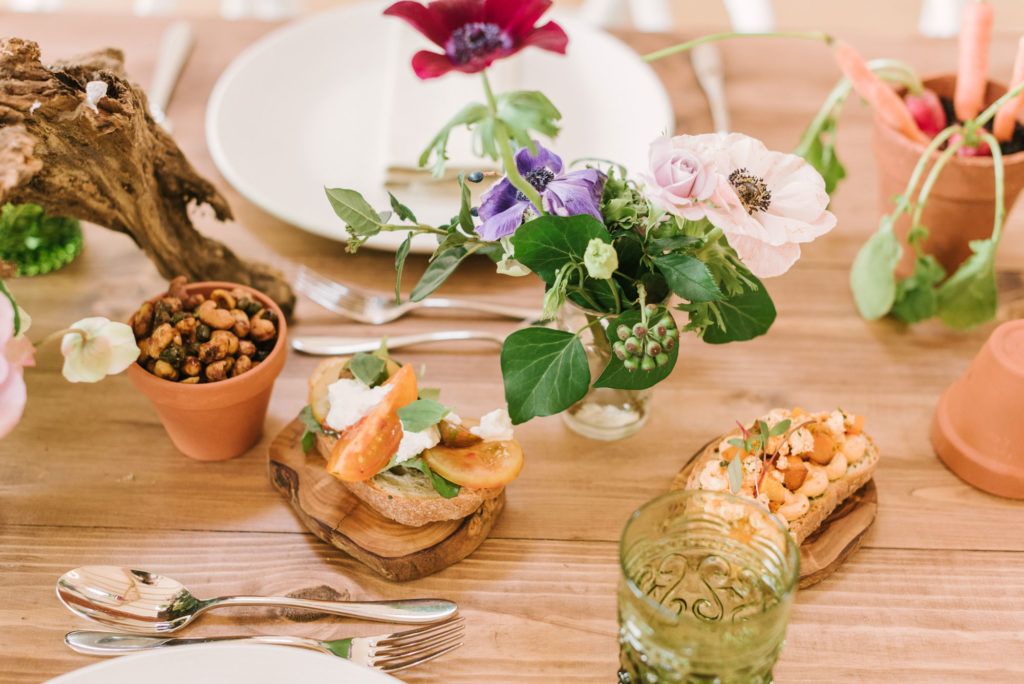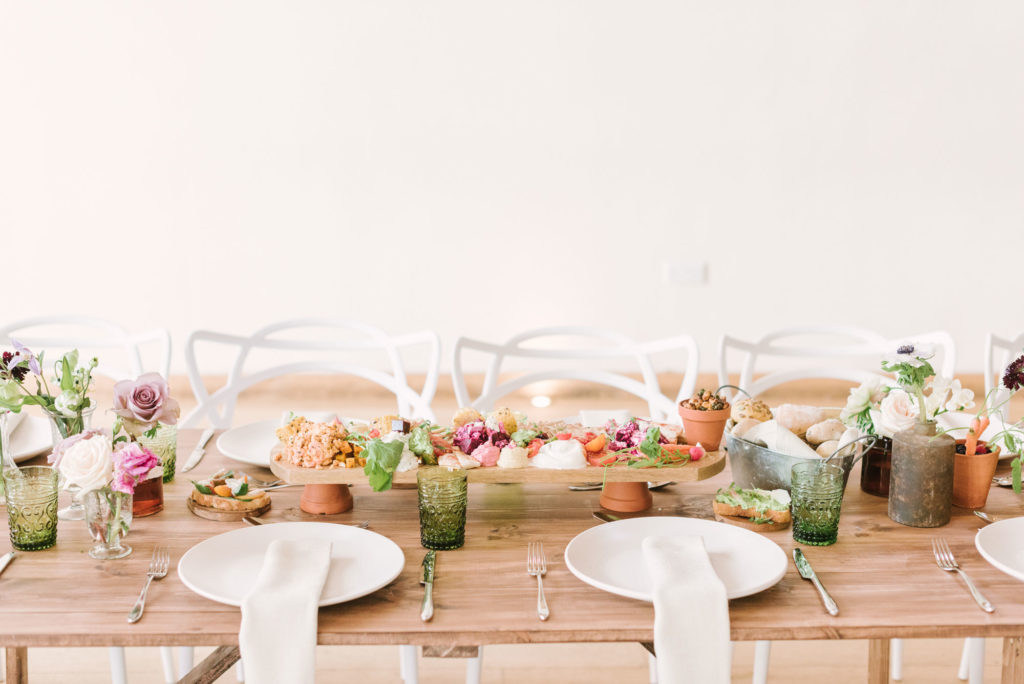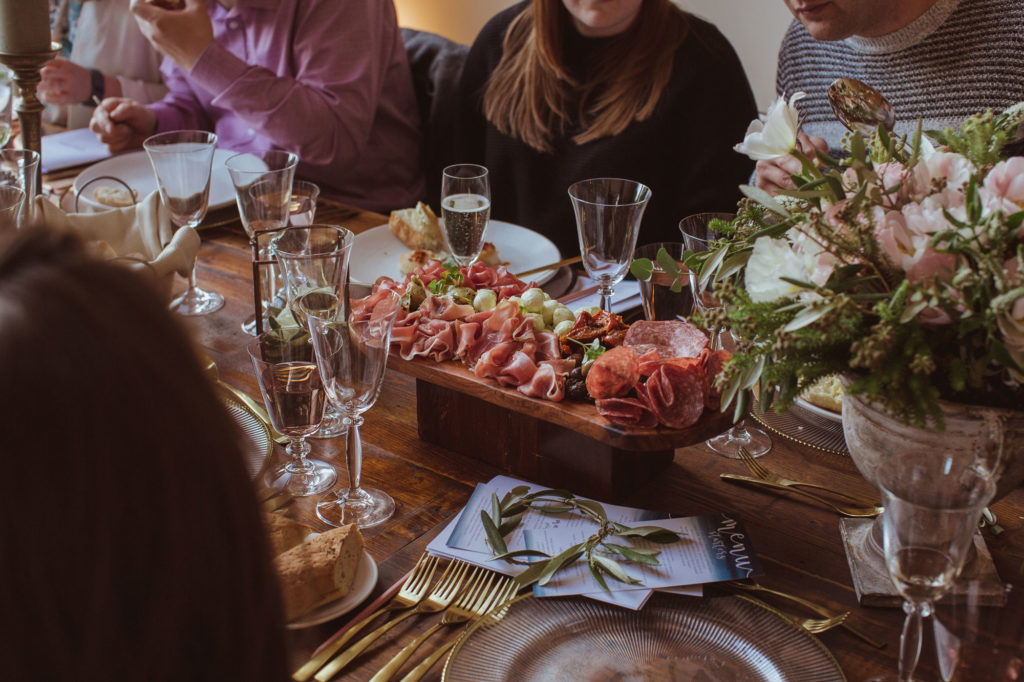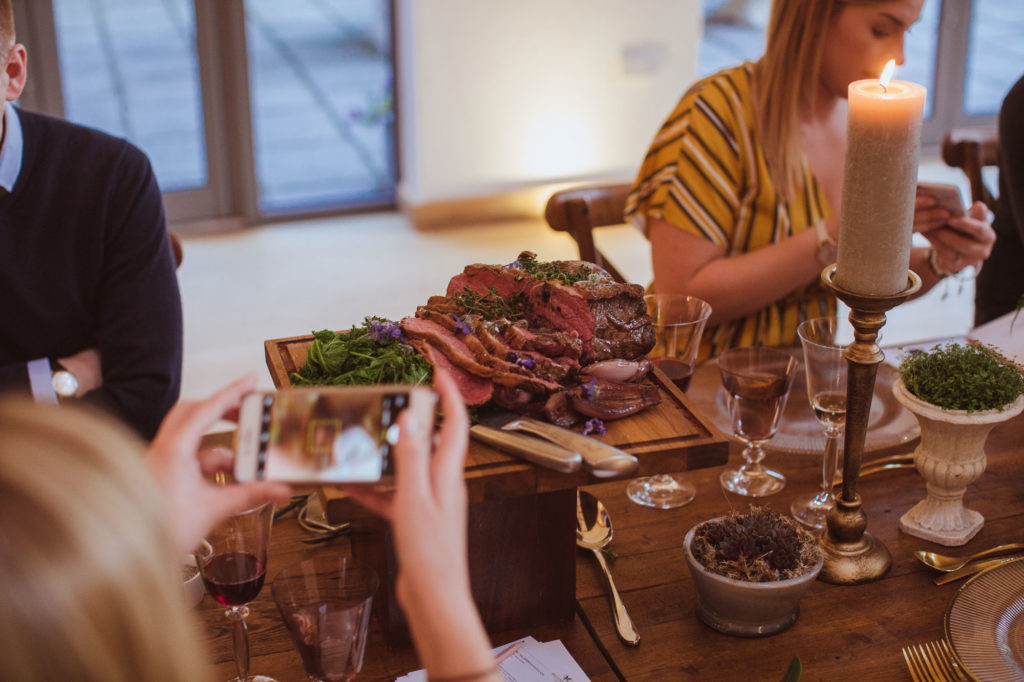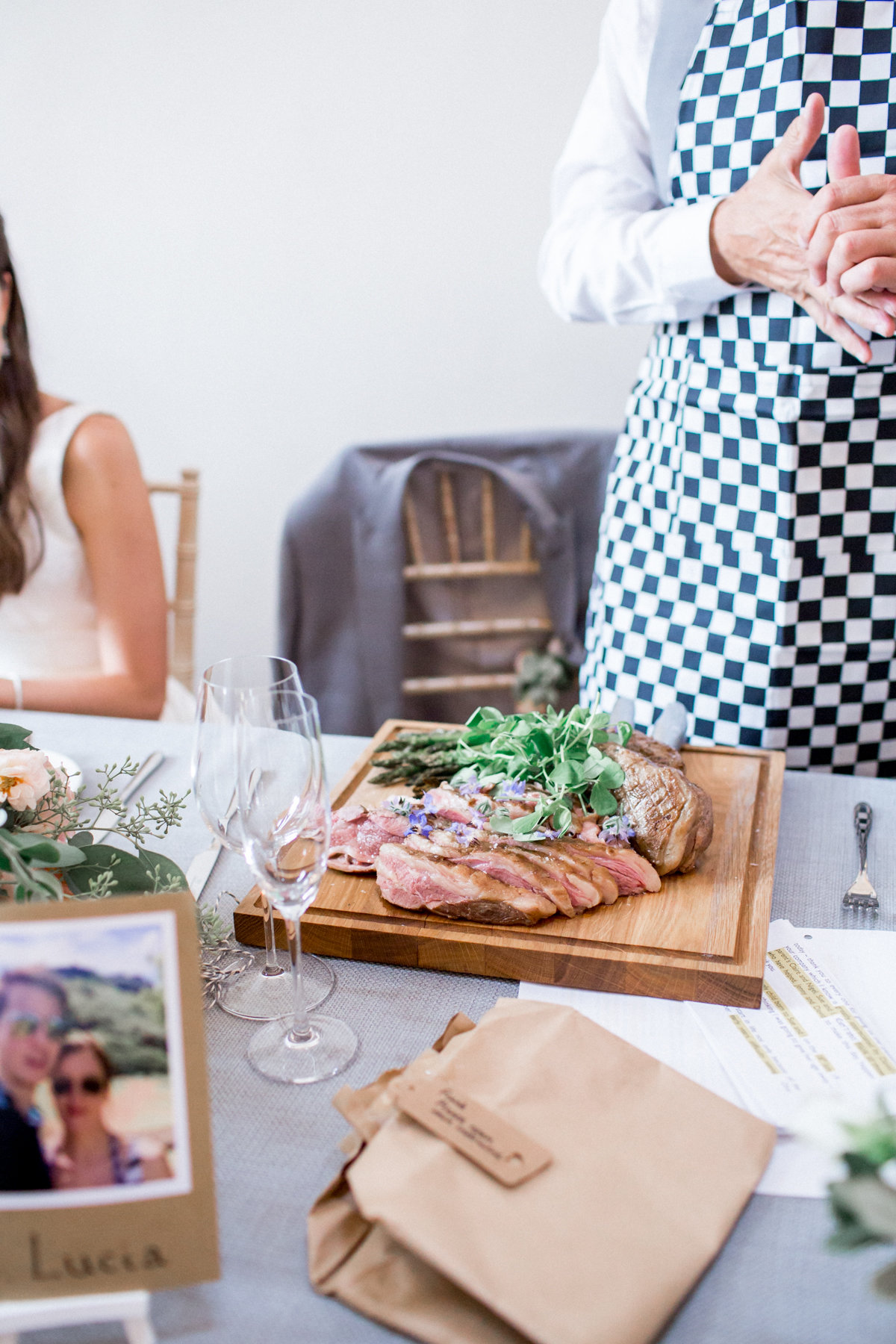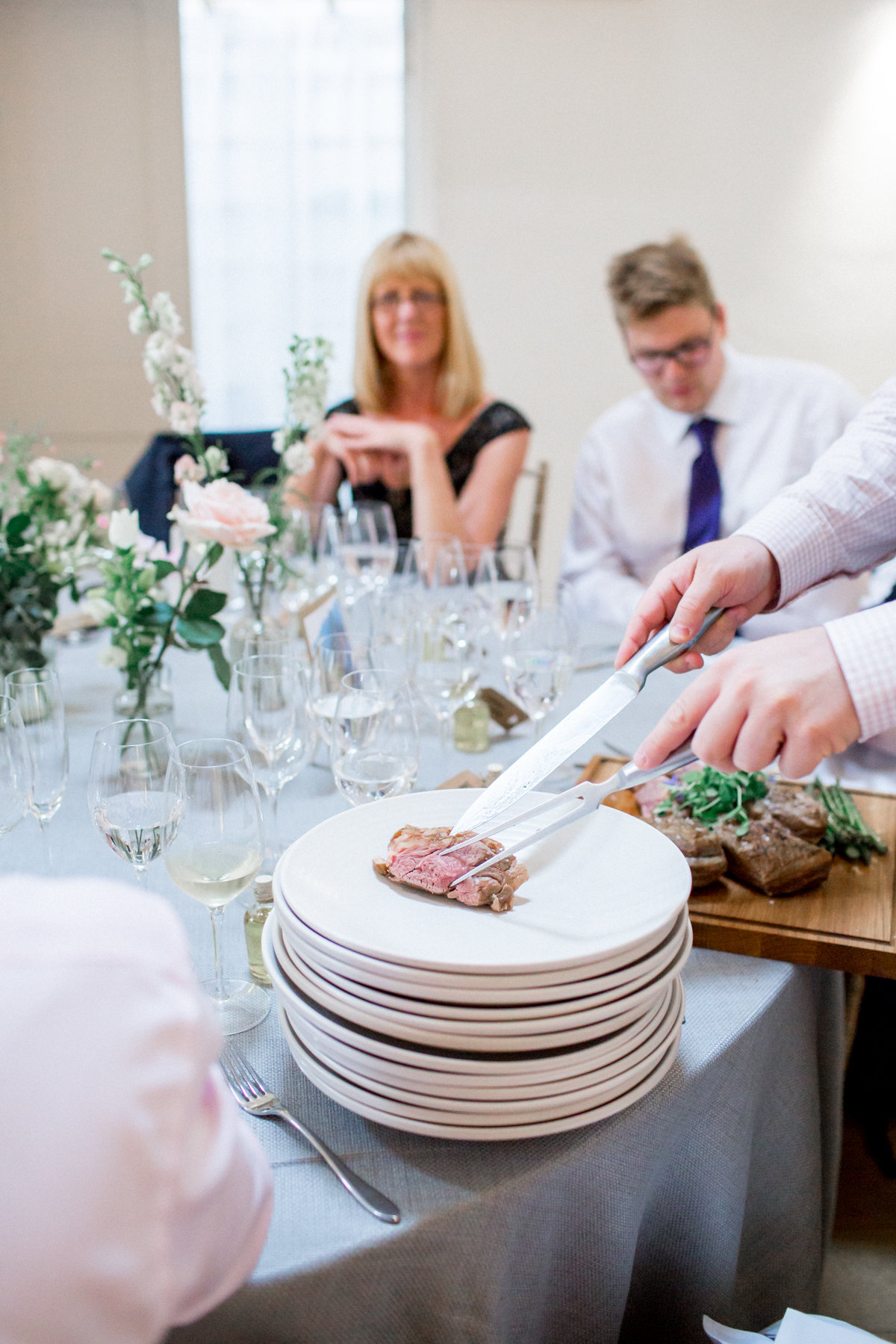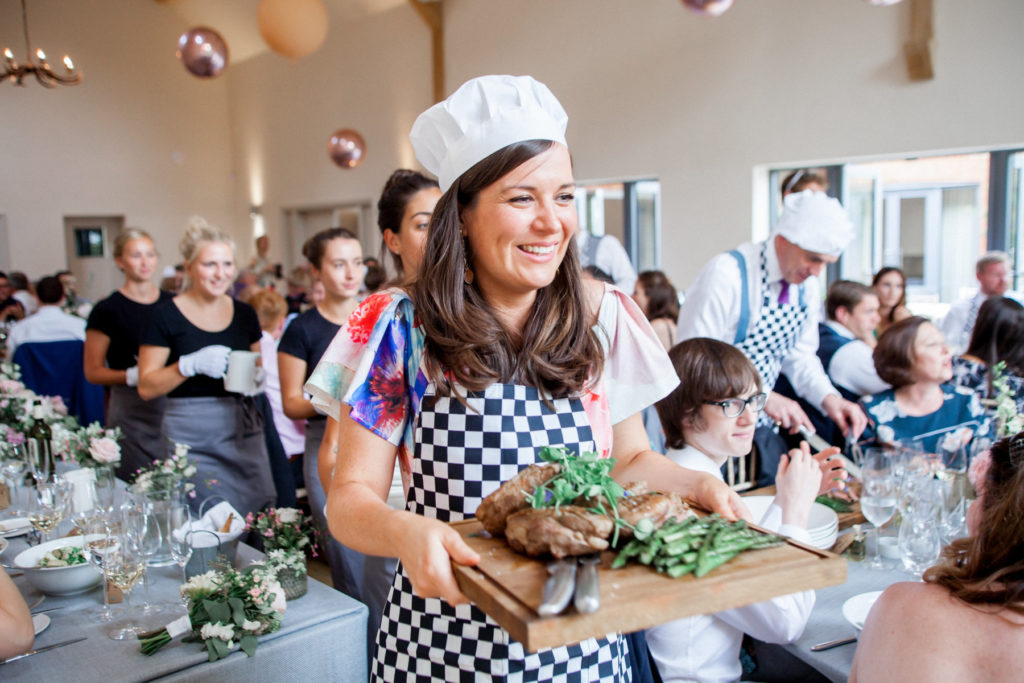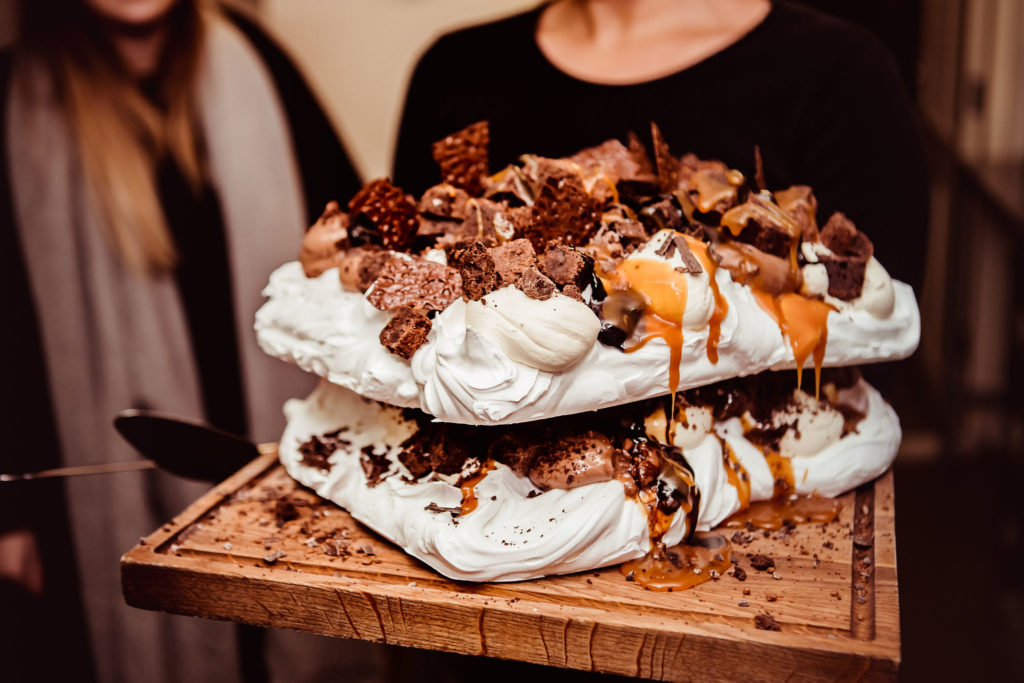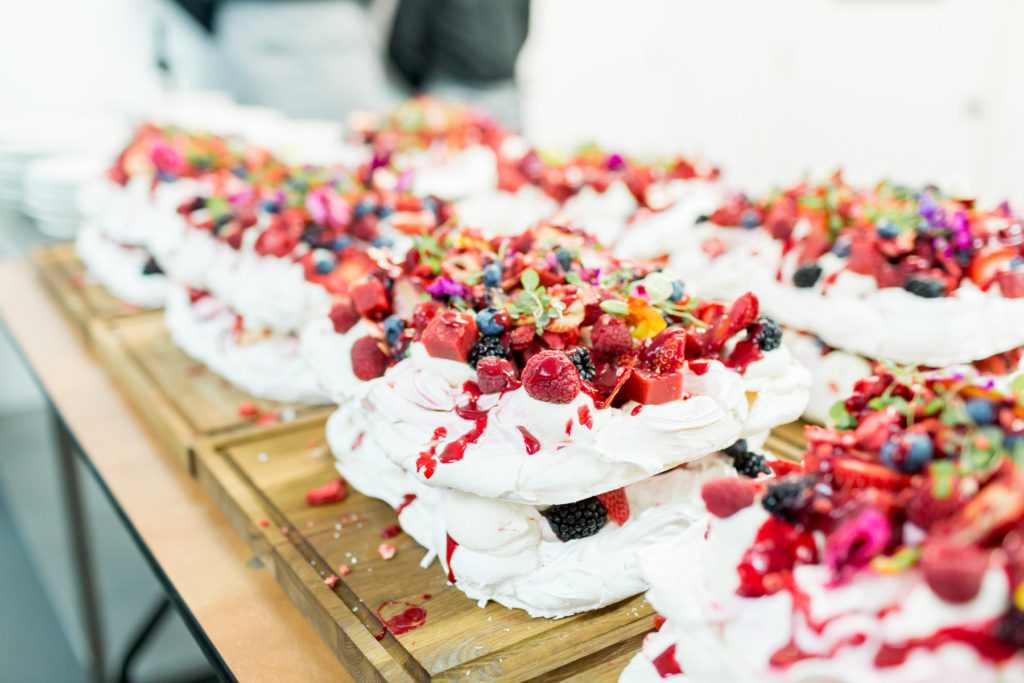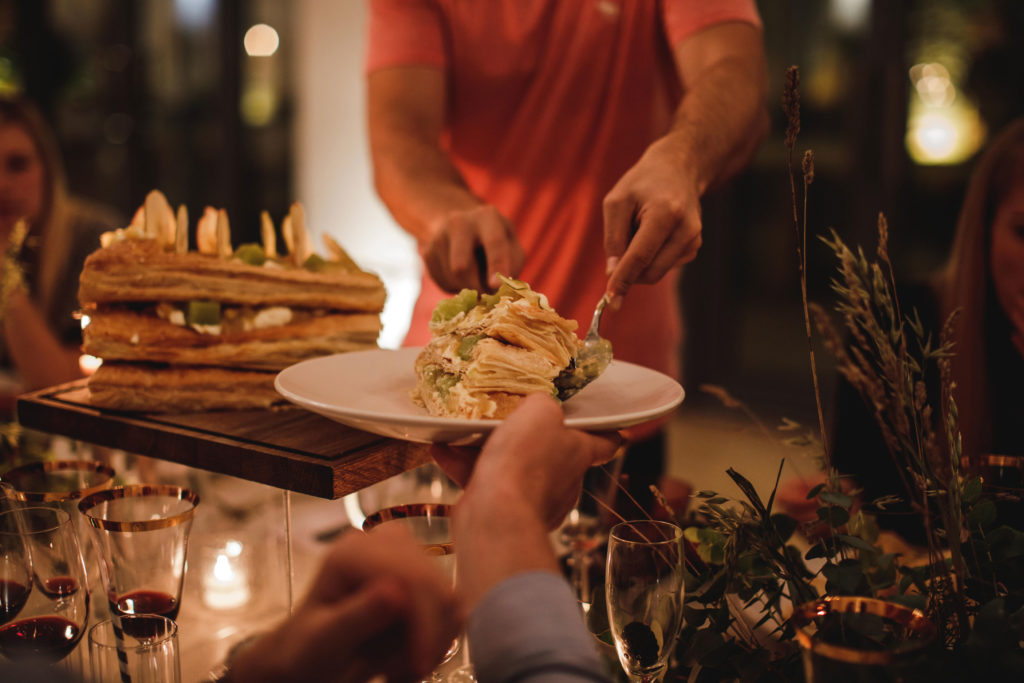 Food Stalls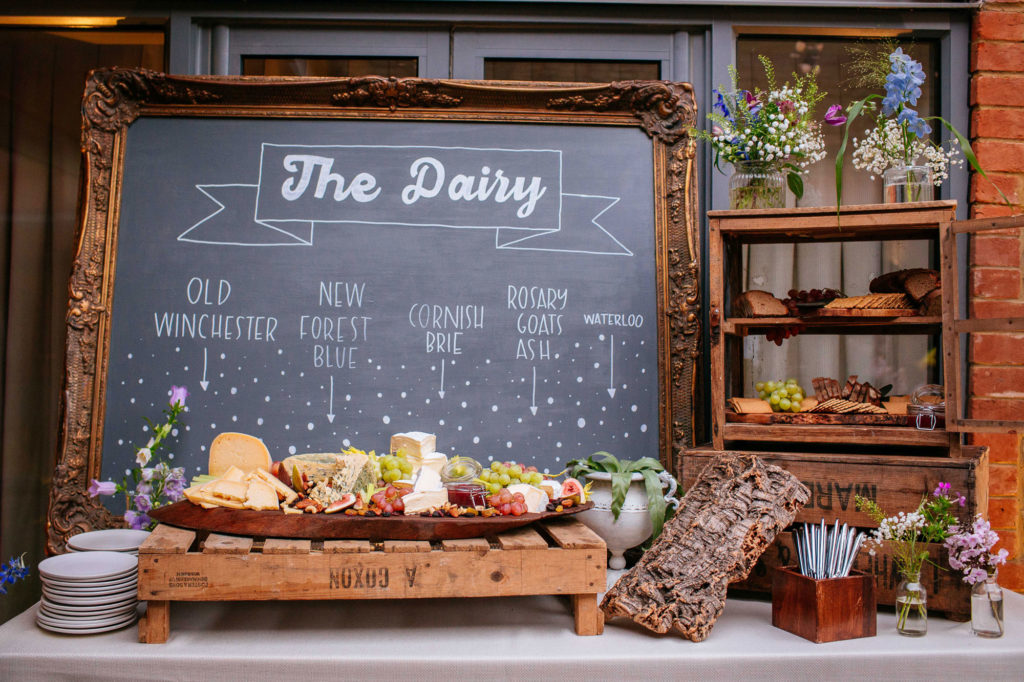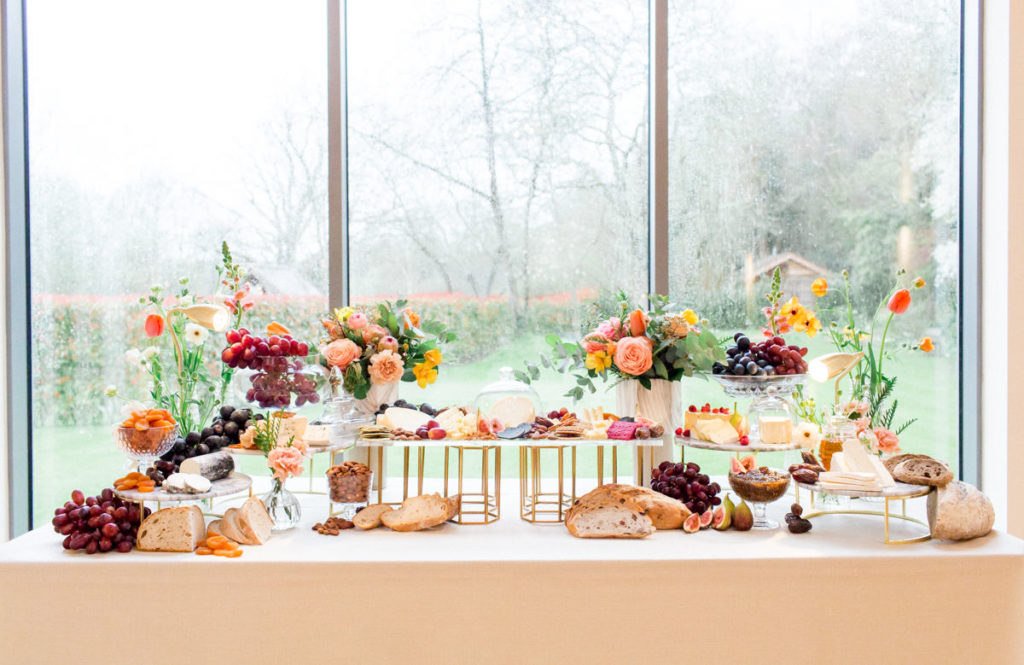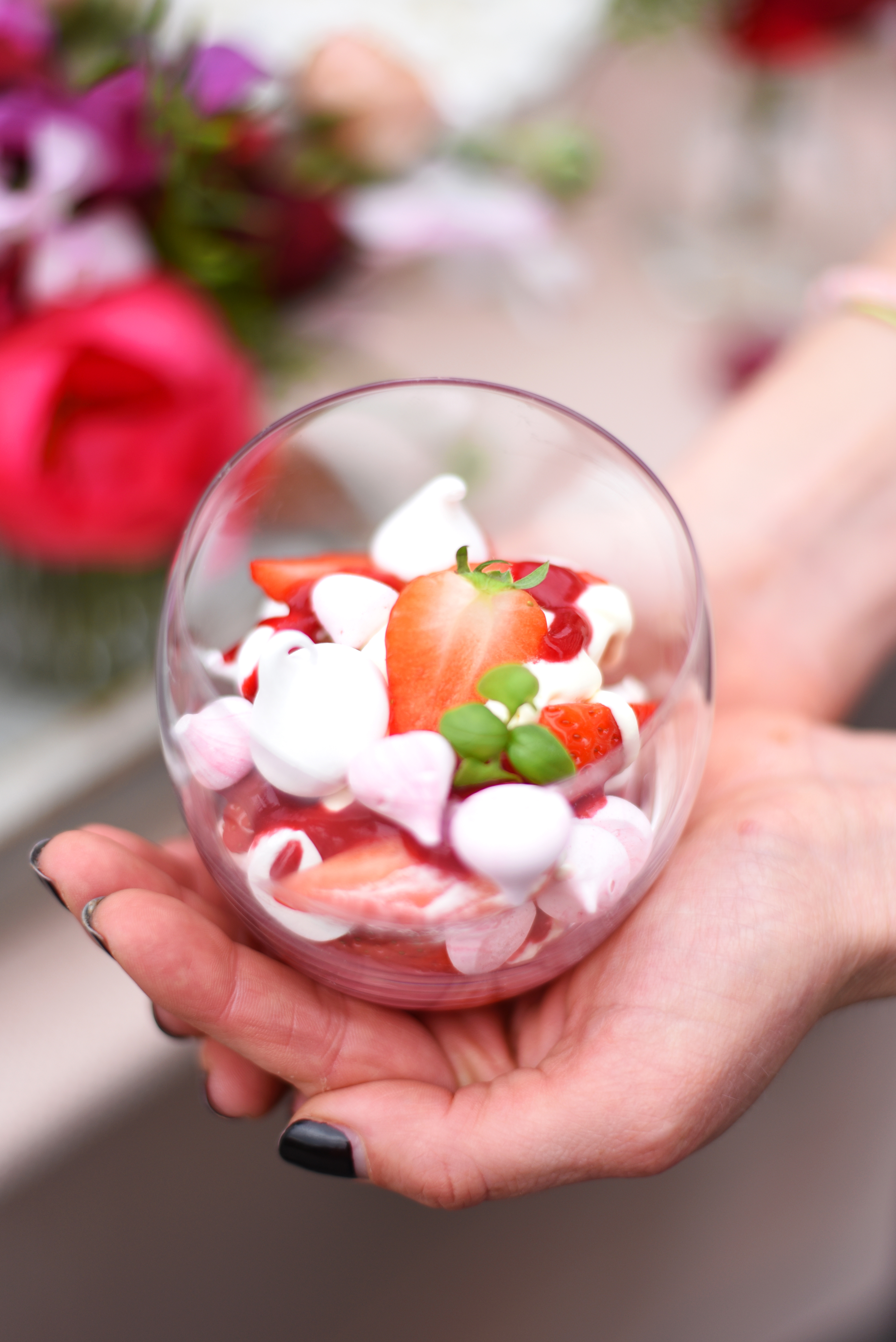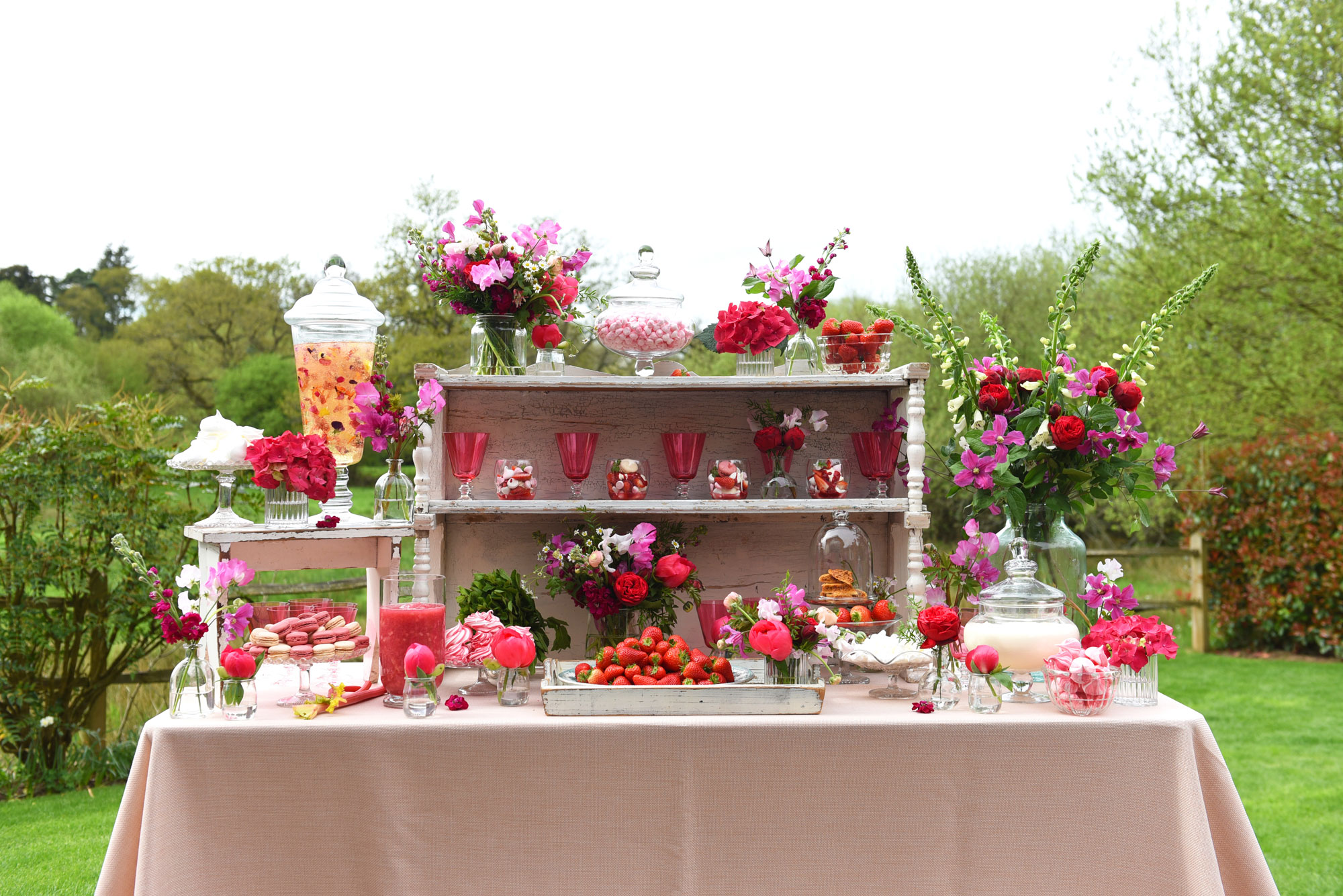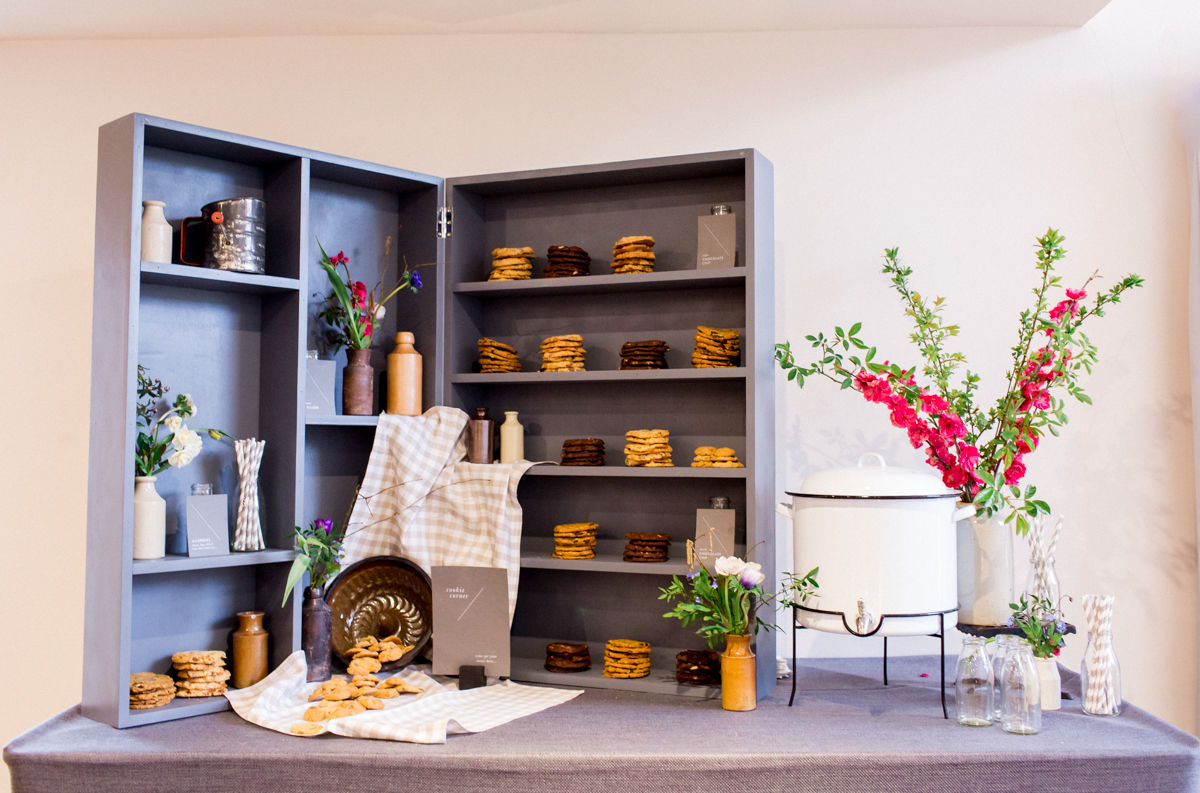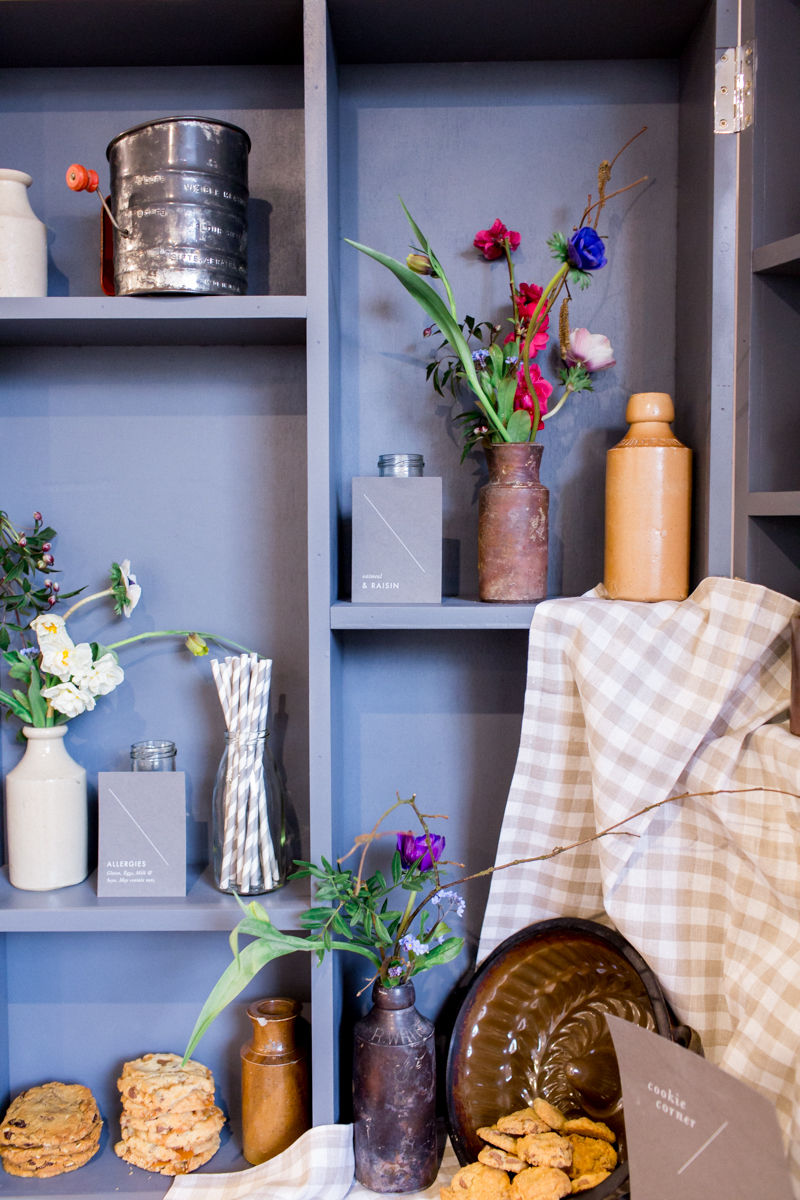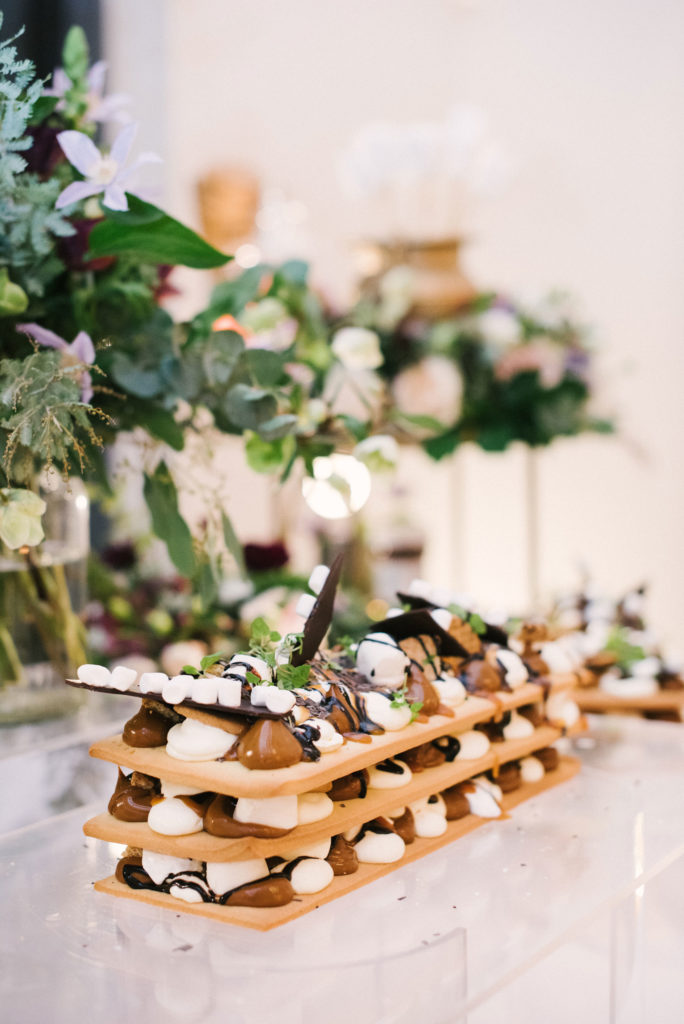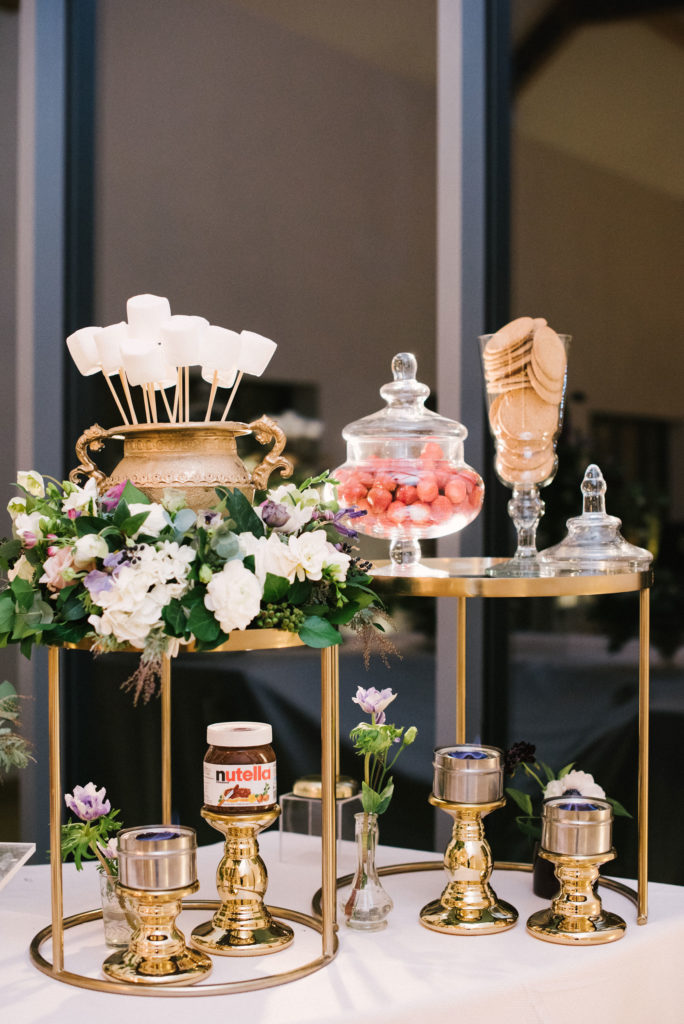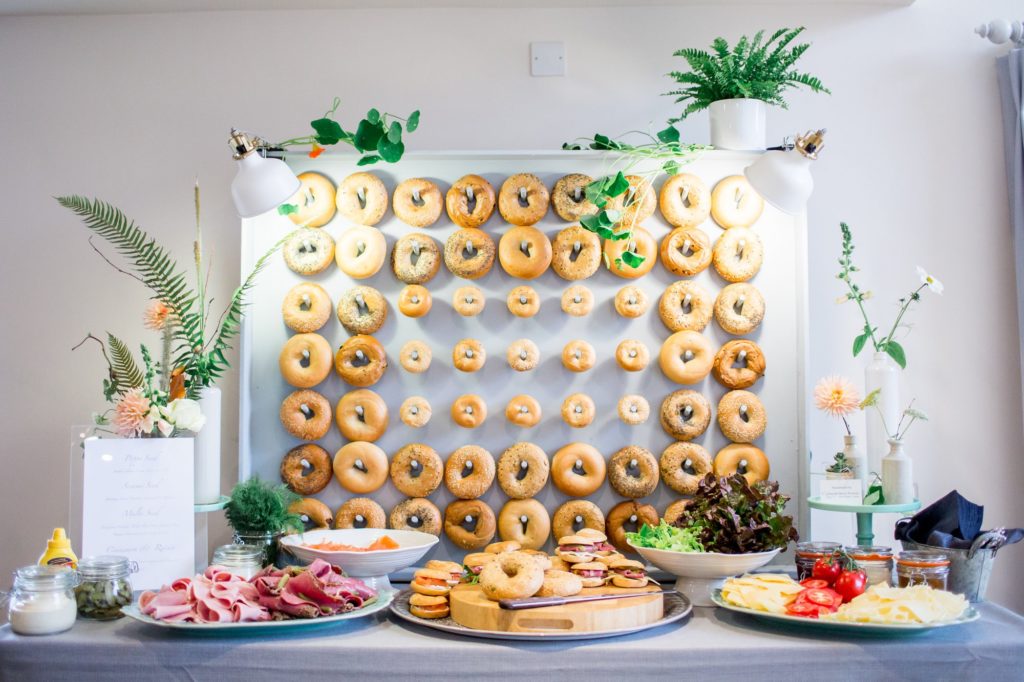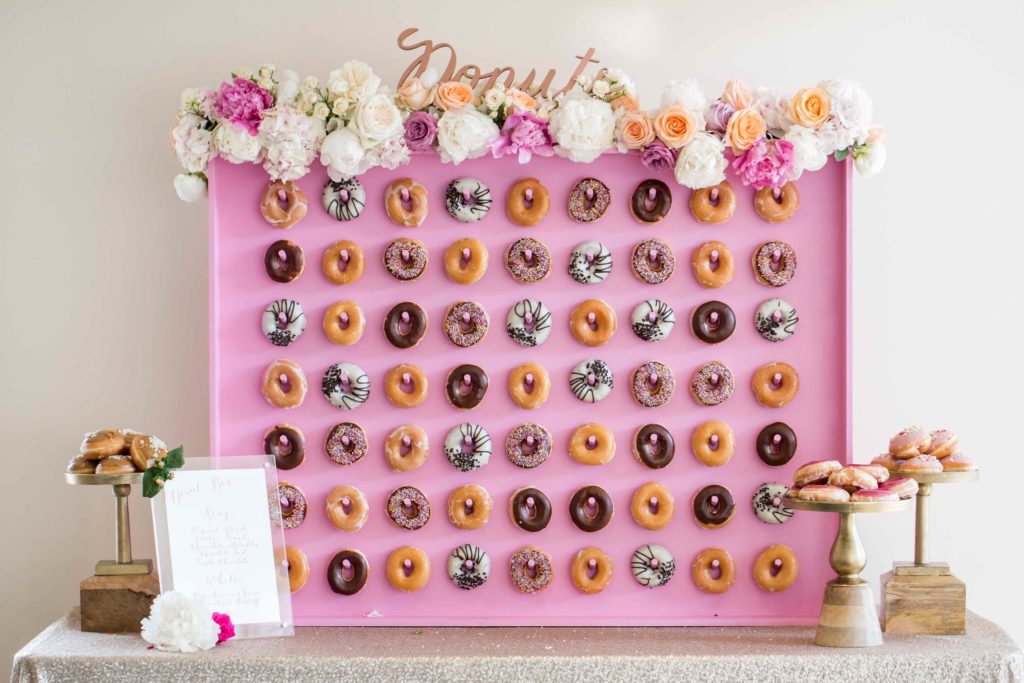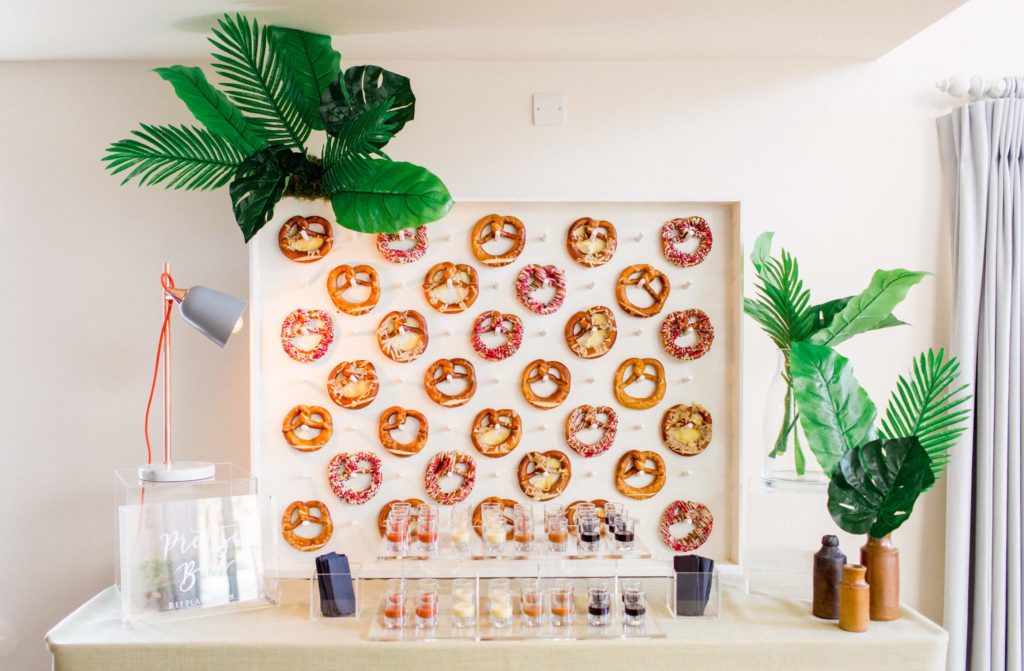 Patisserie Bars