Tag:
wedding cake trends blog
News : 18 / 11 / 19
Wedding Trends 2020 | Hear from the Experts (Pt. 1)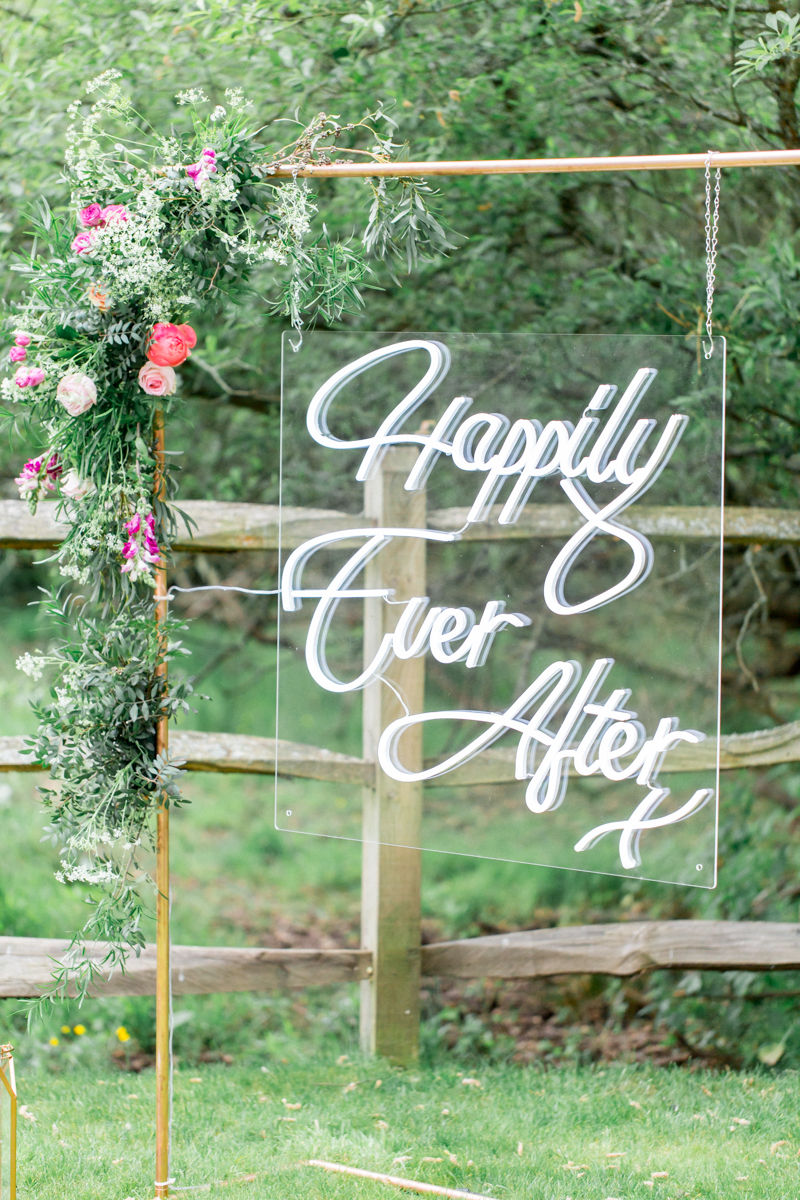 With the Winter months upon us & the New Year just around the corner, we thought we would chat to some of our fabulous Millbridge Court Partners & ask them about what trends they're seeing coming through for 2020 Weddings. This is the first of a few Trend Reports, so below we're talking Cakes, Hair & Makeup, Stationery, Food, Styling & Lighting & props…
For Cakes
"The use of natural grasses is becoming popular. Sage green as a colour palette is continuing to be a popular trend & increasingly Couples are looking to have a pop of coral with accents of metallics."
-Vanessa from Forever Cakes @forever_cakes_weddings
For Lighting & Props
"Looking into 2020 we believe the use of Custom Neon Signs will increase massively. This year we have seen these introduced & take off, especially with the use of our stock neons such as "Happily Every After",  often replacing the need for Giant Lettering!
We have also seen a large increase in requests for outdoor lighting.  This enables us to create the perfect ambience by lighting up large tree's, buildings & pathways with any colour imaginable.
Lastly, we have been inundated with requests for our DJ & Sax combo, something which is fairly new to us yet seems to have gathered momentum & we've gotten amazing feedback. Watch this space for a live video popping up on our social media channels!"
-George & Ollie from Farnham Sound & Light @farnhamsandl
For Hair & Makeup Artist
"2020 is all about the romantic, chic yet timeless look. Glamorous yet natural makeup enhancing features with effortlessly styled hair."
-Olivia from Olivia Mills Hair & Makeup @oliviamillsmua
For Stationery
"So what's in store for 2020 trends? It's looking like soft colour palettes, monograms and hand drawn illustrations will be big next year. But in all honestly I prefer not to stick with trends and concentrate on styles that are everlasting.
Just like the little black dress, black and white remain a firm favourite in modern wedding design and play a big part in my brand on a whole. Vellum is here to stay, as is textured card, layering, unique shapes and bold pops of colour.
However there are a few trends that are creeping in to 2020 that I heavily endorse… sustainability and individuality.
Being individual – Moving away from standard, formal wedding text in stationery design and into a more personal tone of voice is on the rise.
Being eco-friendly – 2020 is set to see an increase in sustainable paper sources, recycled papers and biodegradable goods. Choosing sustainable materials doesn't mean compromising on style or quality, it's just about choosing the right supplier that is conscious of this. Good for you, good for the environment, hoorah!"
-Nat from Nats Paper Studio @natspaperstudio
For Styling & Food
"We are seeing a lot more people considering every aspect of the Halls and the connecting rooms, from up high to down low. Ceiling arrangements for big impact are becoming popular– balloon clouds, hanging lighting, disco balls to name a few, & we're seeing more & more Couples use floral aisle runners that are continuous flowers down the entire length and on both sides of the aisle.
With regards to Menu choices, sharing & feasting dishes are still a firm favourite for many as it is such a relaxed & fun option which creates a real buzz on the day itself & in addition that, more Couples are considering full Vegan or Vegetarian Menus for their Big Day."
-Our very own Natasha
[Lead Image: Philippa Sian Photography, Sign: Farnham Sound & Light]