News : 20 / 05 / 19
Millbridge Court Details Date Night #marriedatmillbridge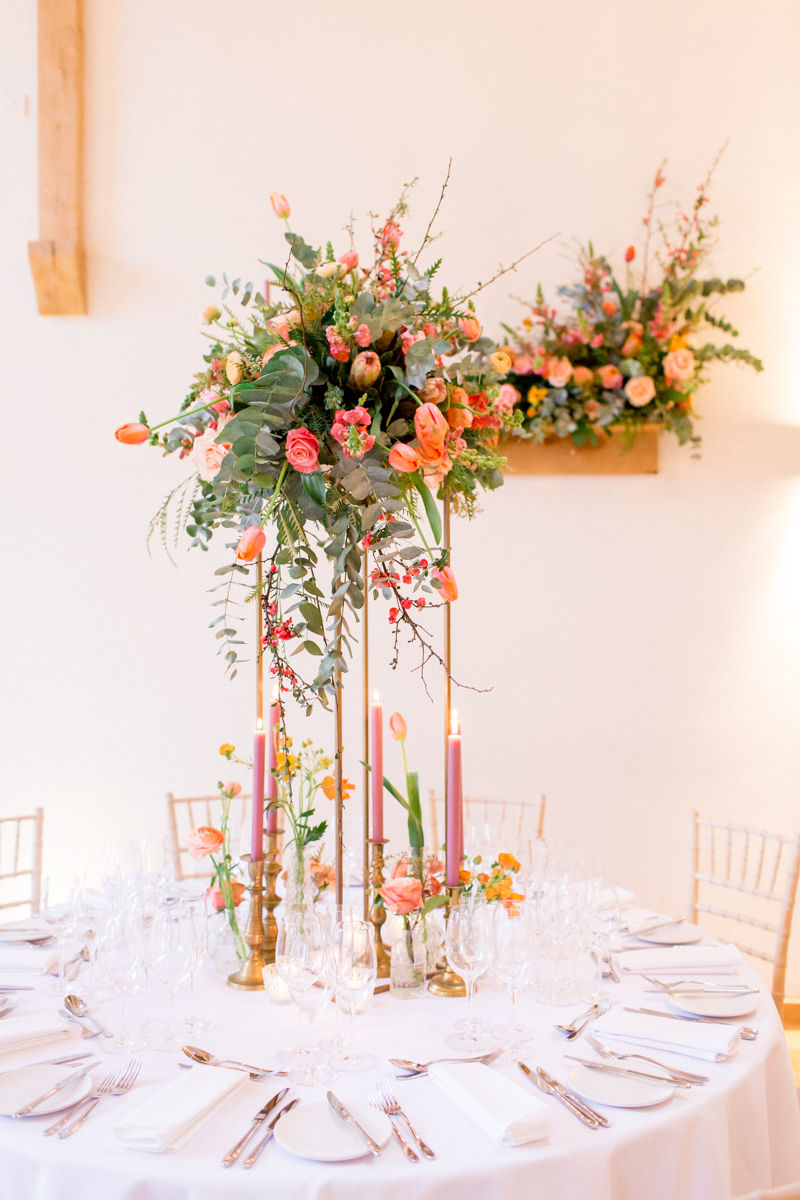 Last month, we hosted our very first Details Date Night at Millbridge Court, a brand new event exclusively for all of our recently booked couples.
The aim of the evening is to give those Brides and Grooms who have recently secured their Wedding Date the chance to see the Venue once again and begin to think about the details of their day in finer detail. They can chat with our Planning Team who are on hand to offer advise and answer any questions that they might have and there is also the opportunity to meet and speak with a handful of talented MBC Partner's who have a great understanding of the Venue and how Millbridge Court Wedding Days flow. Couples also have the chance to see all the bedrooms, measure items (measuring tapes and detailed floor plans are provided by us), see the Ceremony Room set up, eat some delicious Kalm Kitchen food and of course, have some bubbles!
For our first Details Date Night we had with us the wonderful Hannah Berry Flowers and Boutique Blooms creating stunning and inspiring floral arrangements, Spongeworks and Forever Cakes who displayed beautiful Cakes and Macaron Towers with utterly delicious samples for our couples to try, guests were serenaded by Laura's Paper Heart and Music by Kate & Dave throughout & in The Loft (our Bridal Changing Room) we had Wedding Dress Designer Sophie Rose showcasing her gorgeous gowns and Wedding Hairstylist and Makeup Artist Hanna Wildman. Last but not least, we also had wonderful MBC Partner Photographers Matthew Lawrence and Philippa Sian displaying their stunning images and thank you to Philippa for kindly capturing all of the breathtaking details of the Date Night, a handful of which we have shared below to give you an insight in to our exciting new event. Xx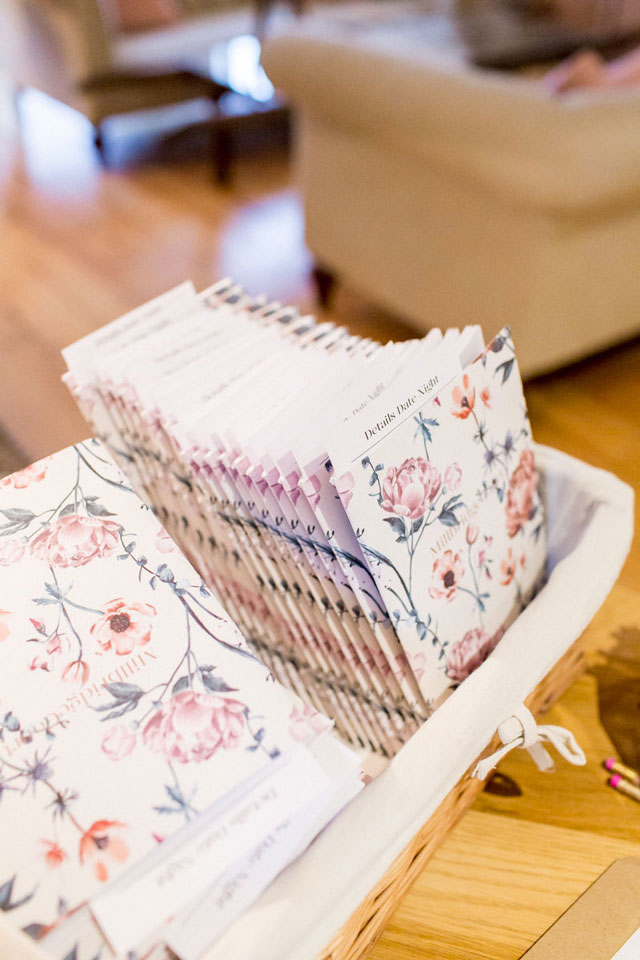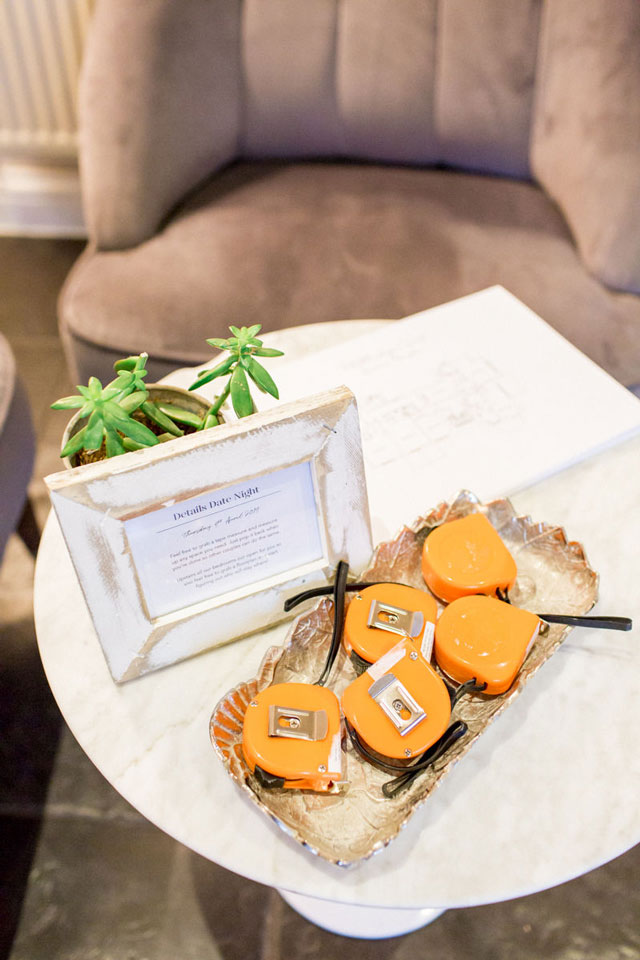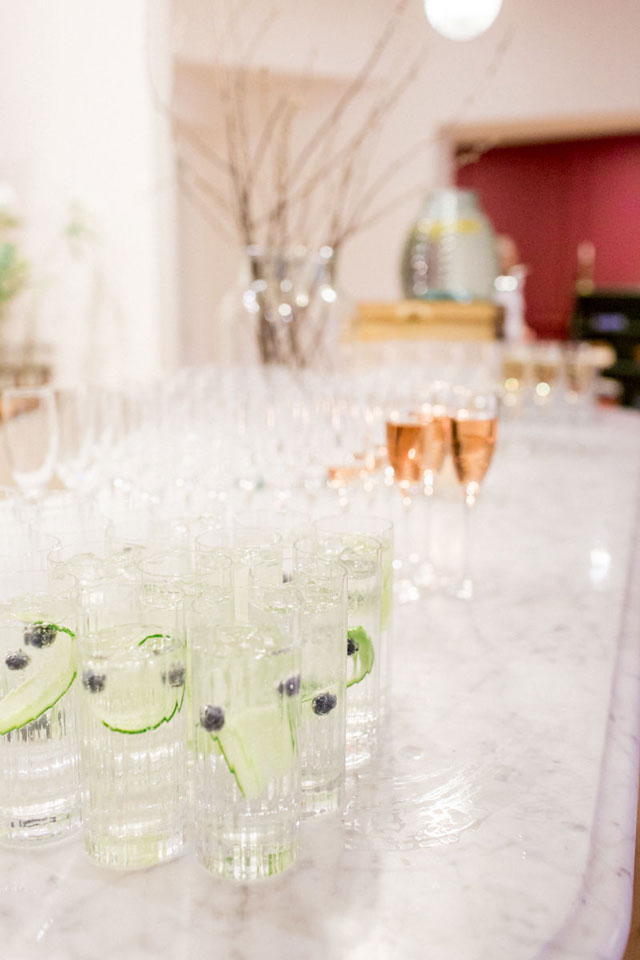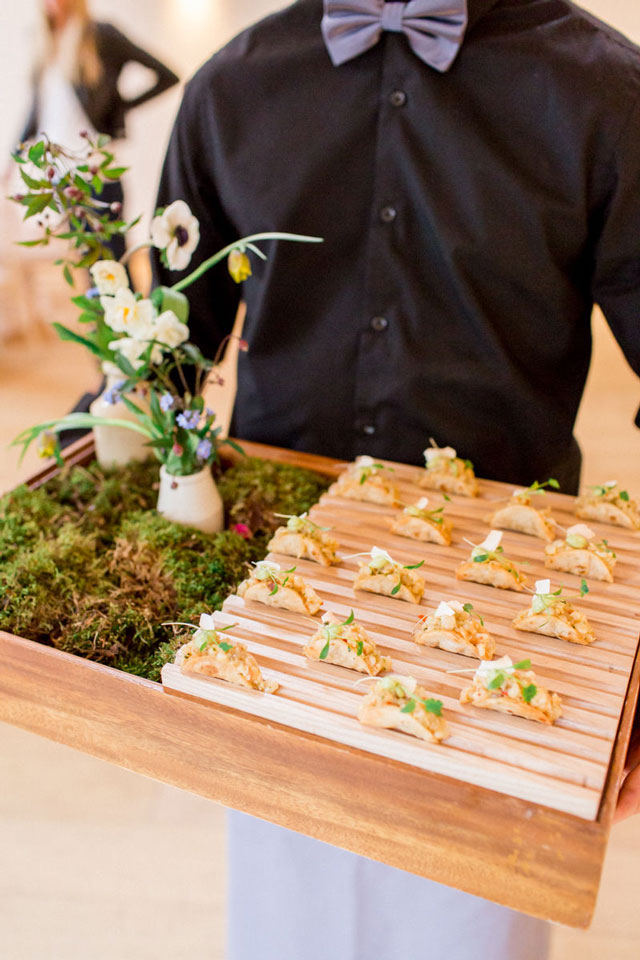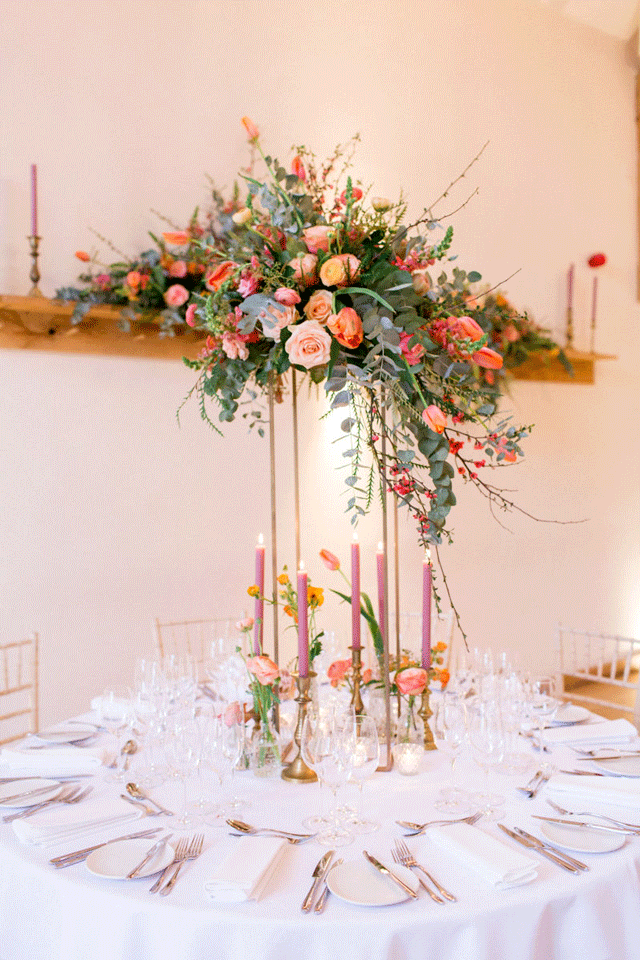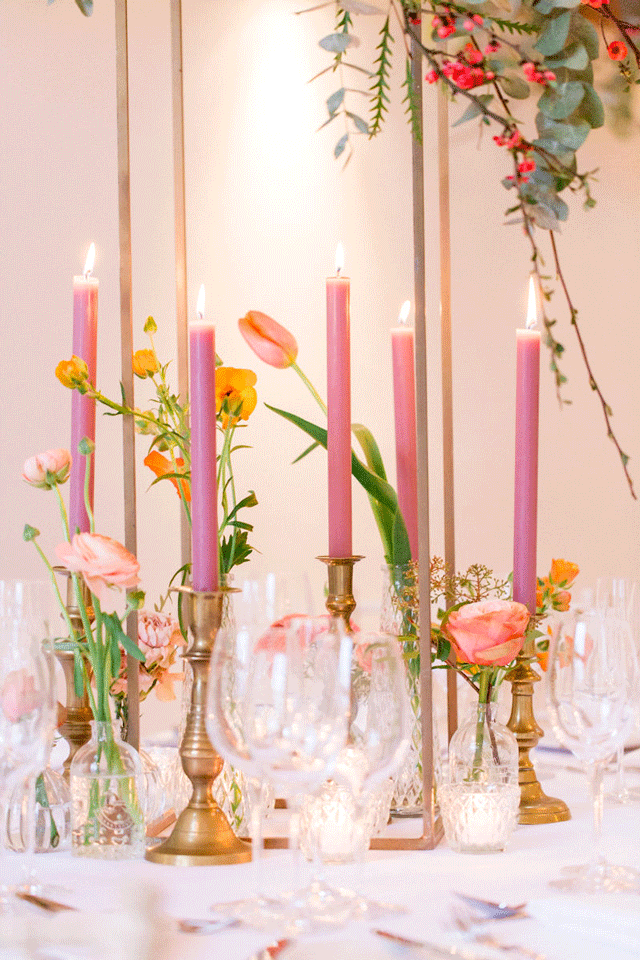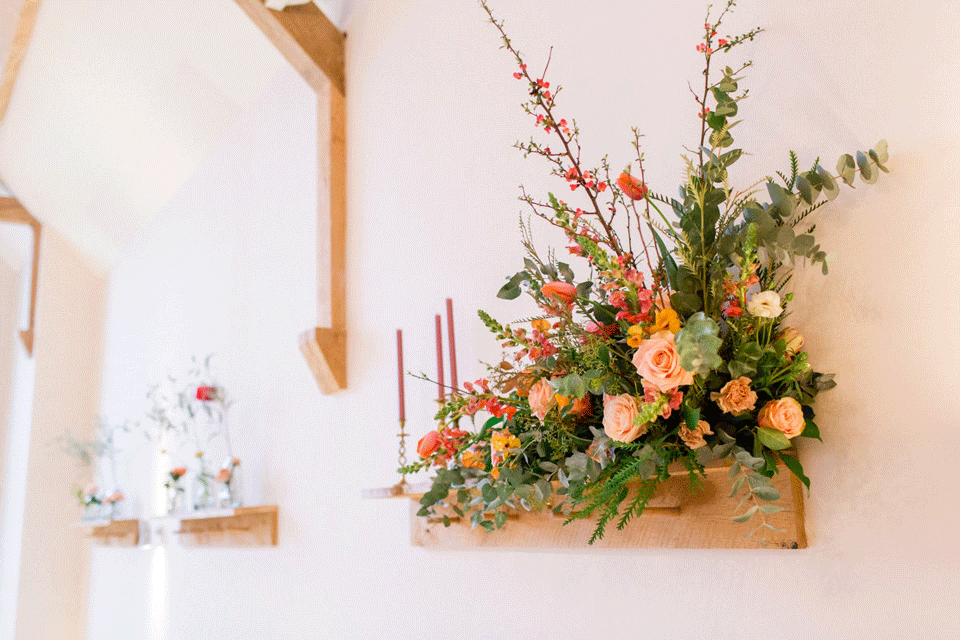 Boutique Blooms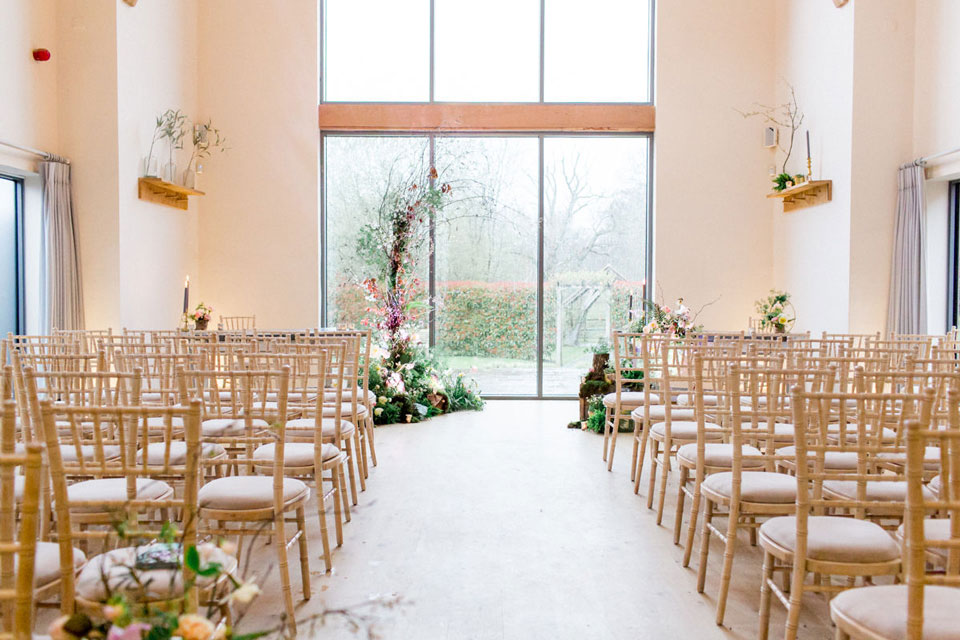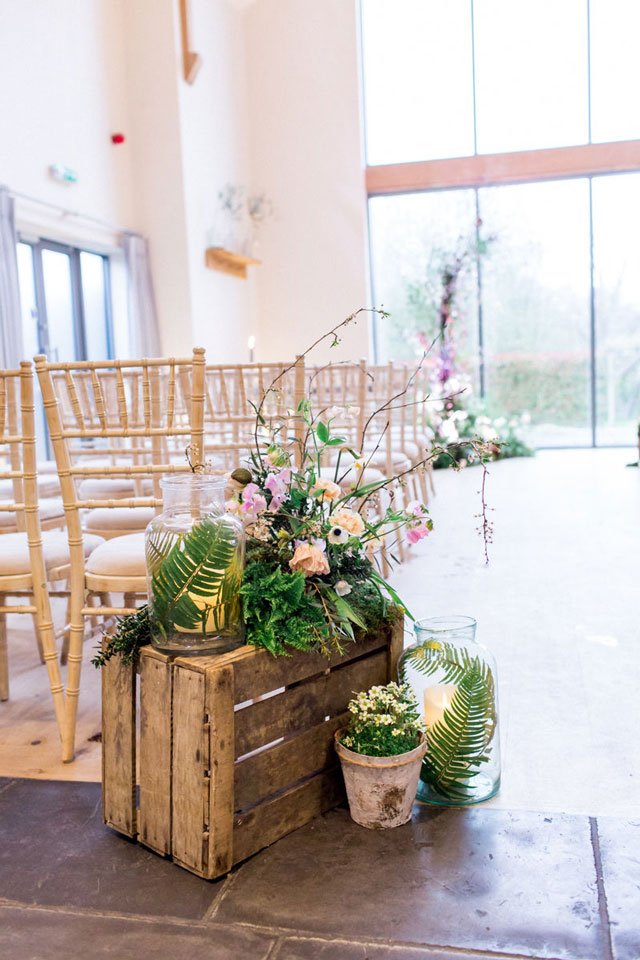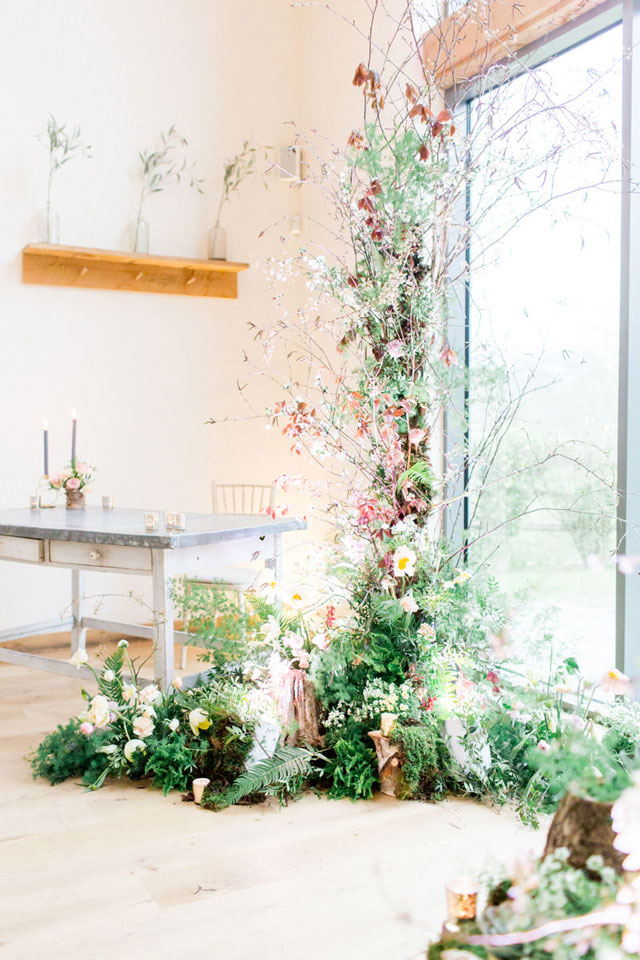 Hannah Berry Flowers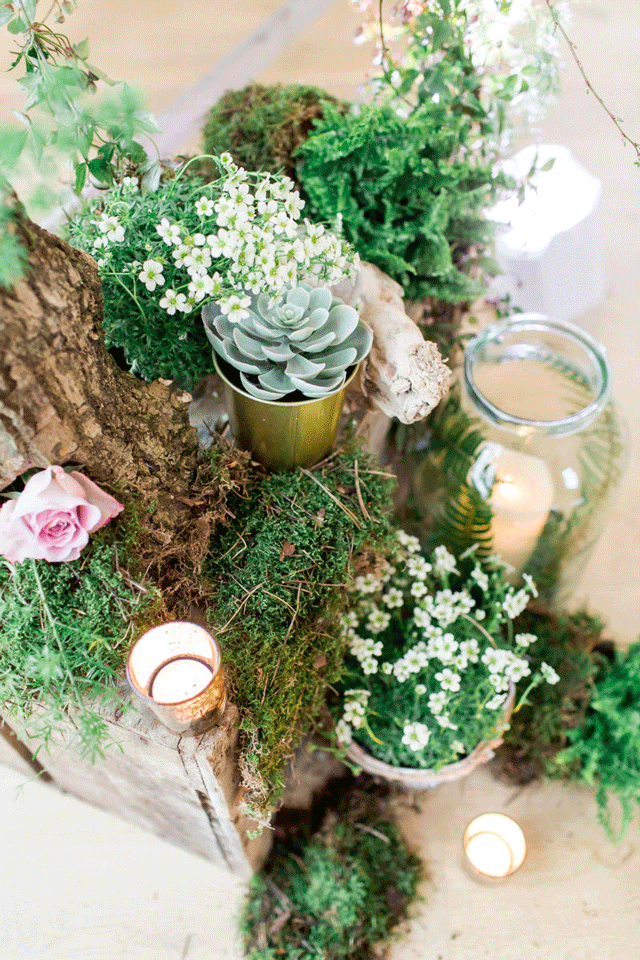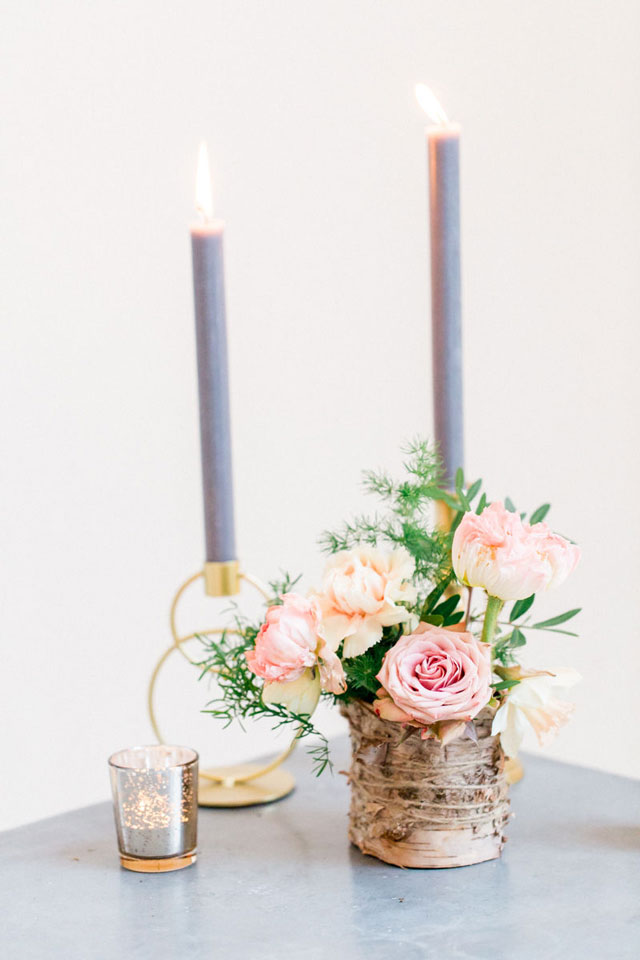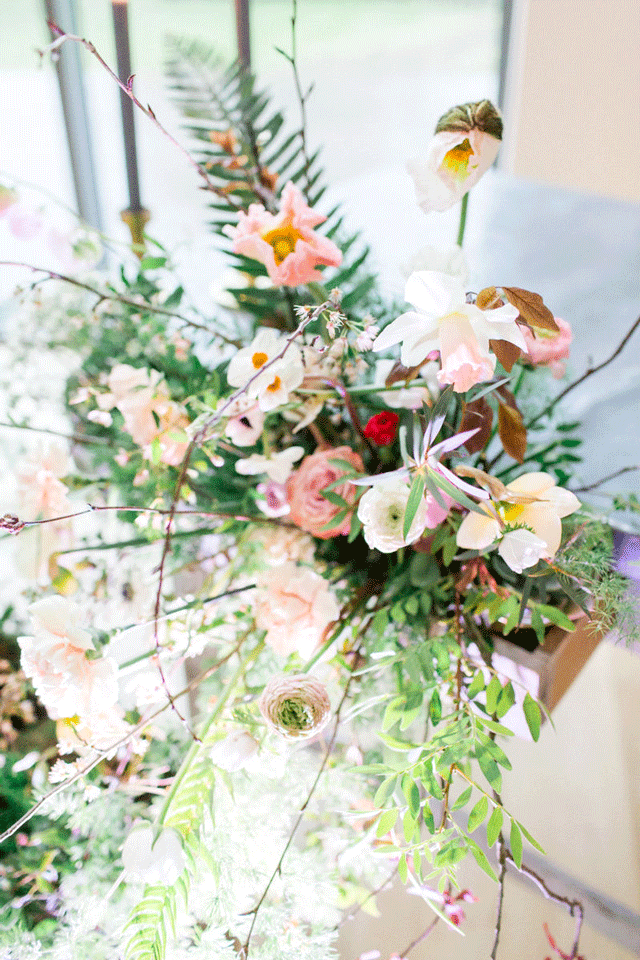 Hannah Berry Flowers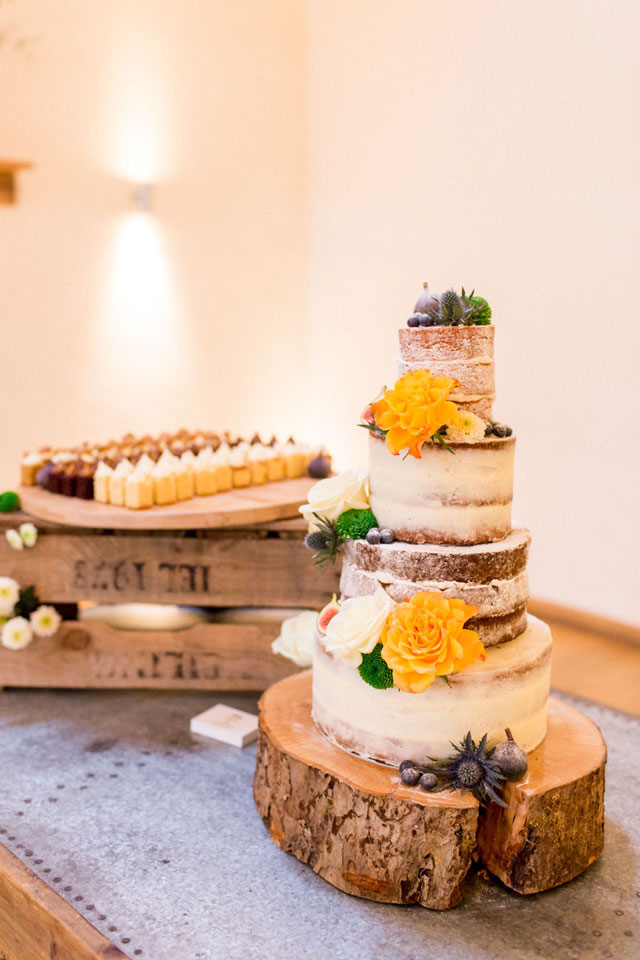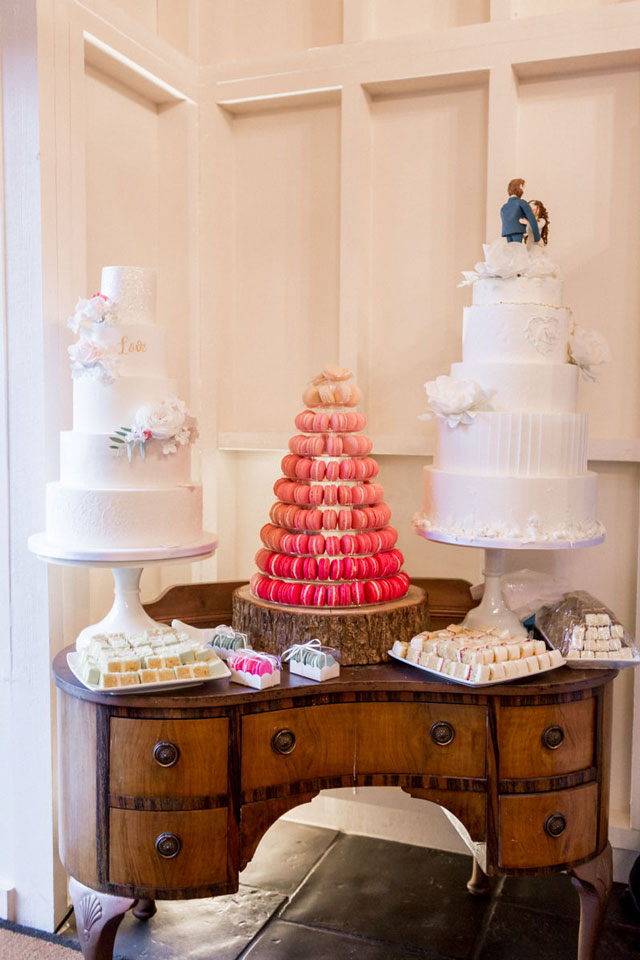 (Left) Spongeworks, (Right) Forever Cakes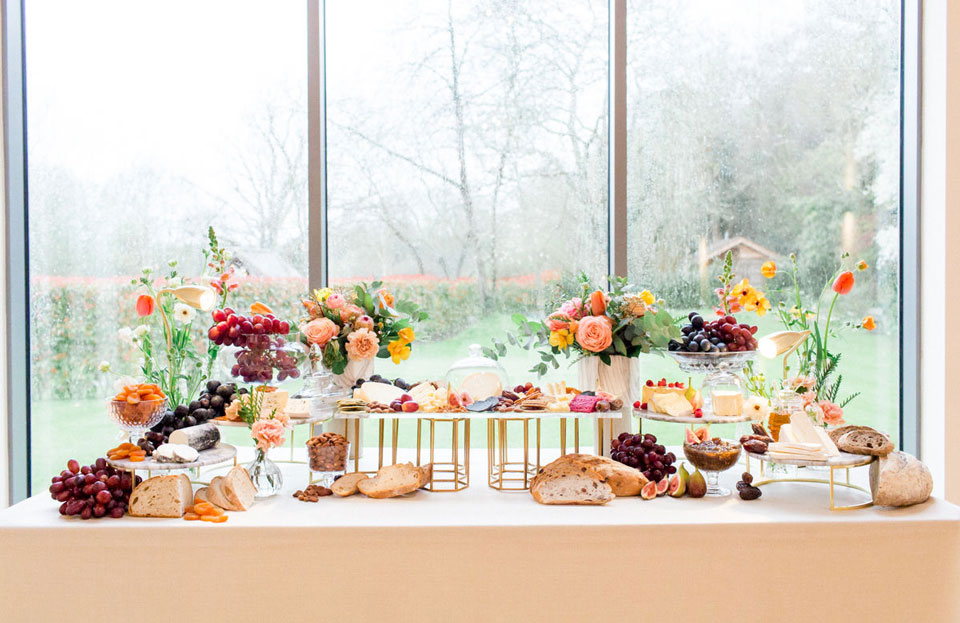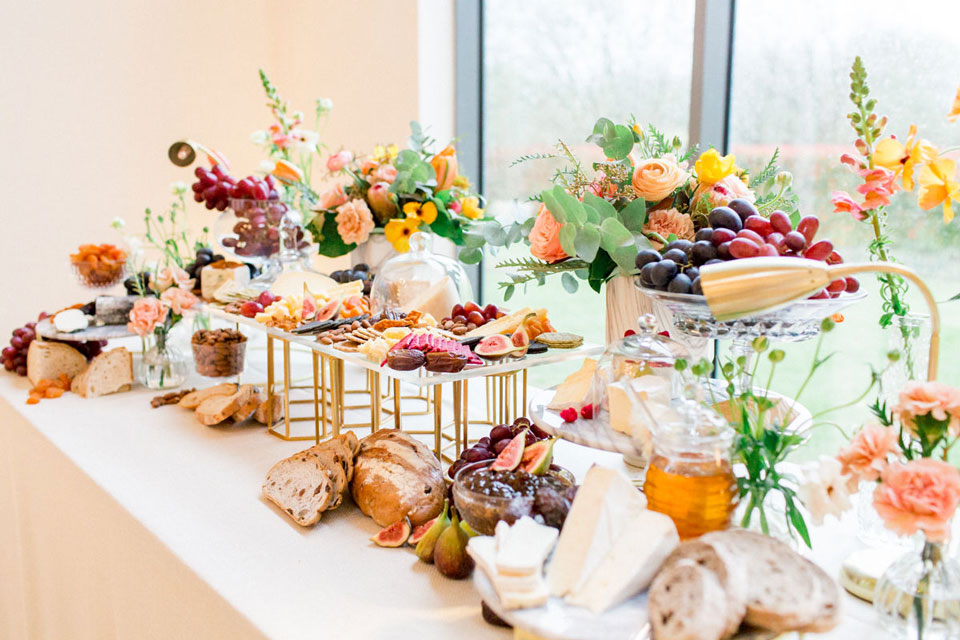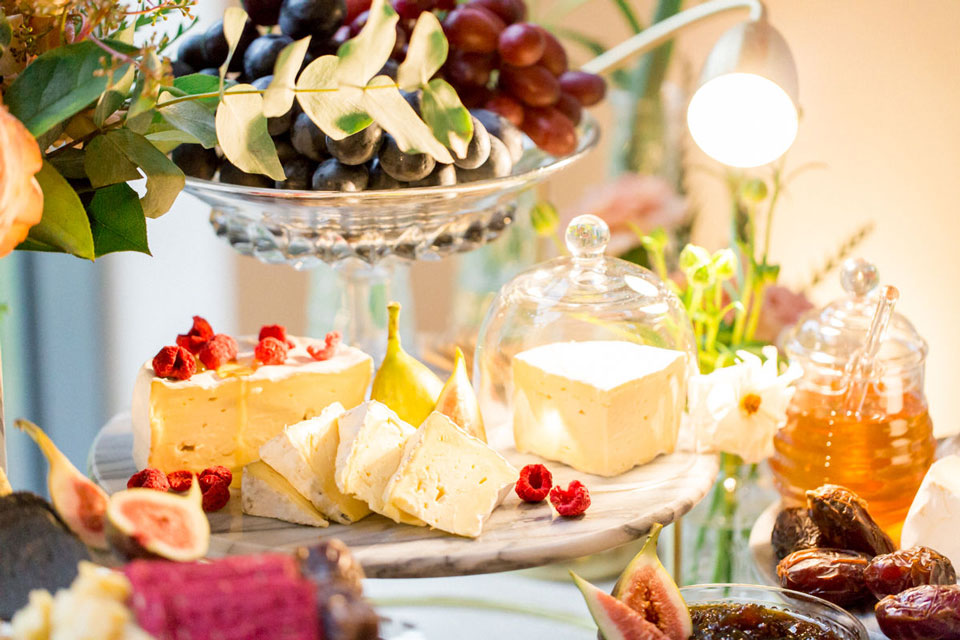 Kalm Kitchen Cheese Table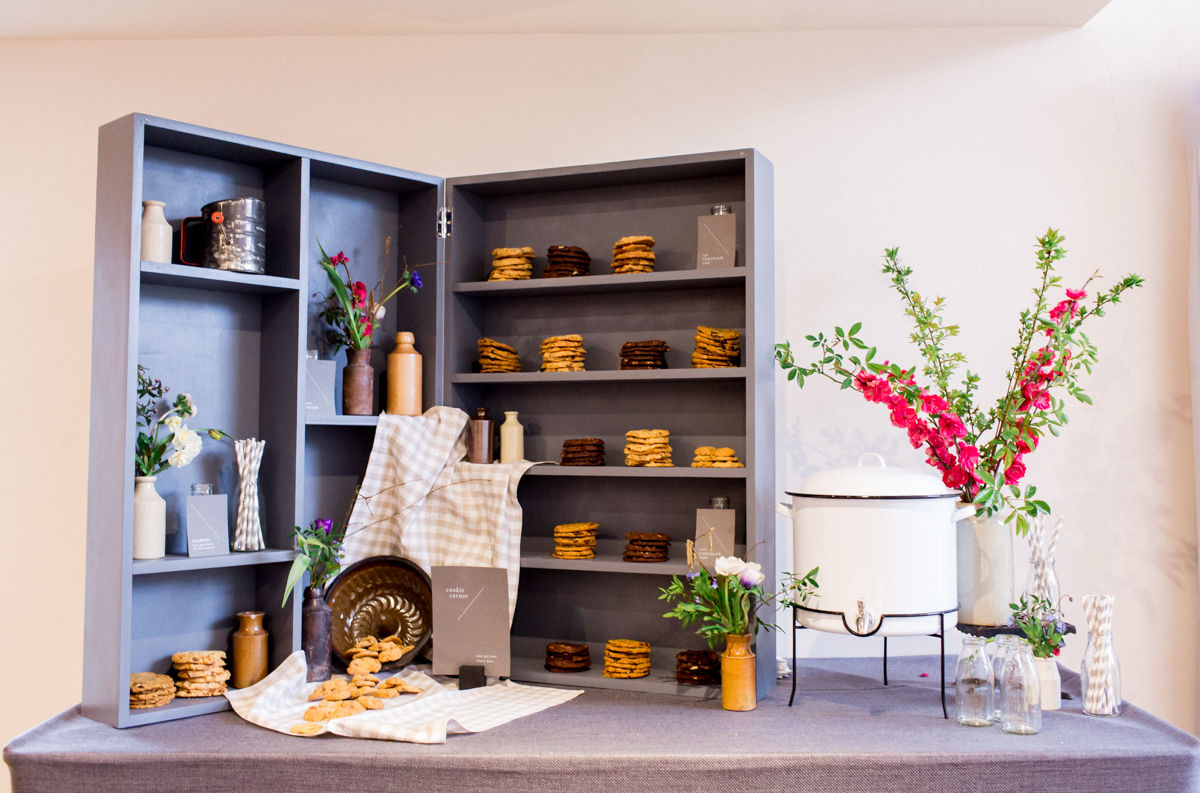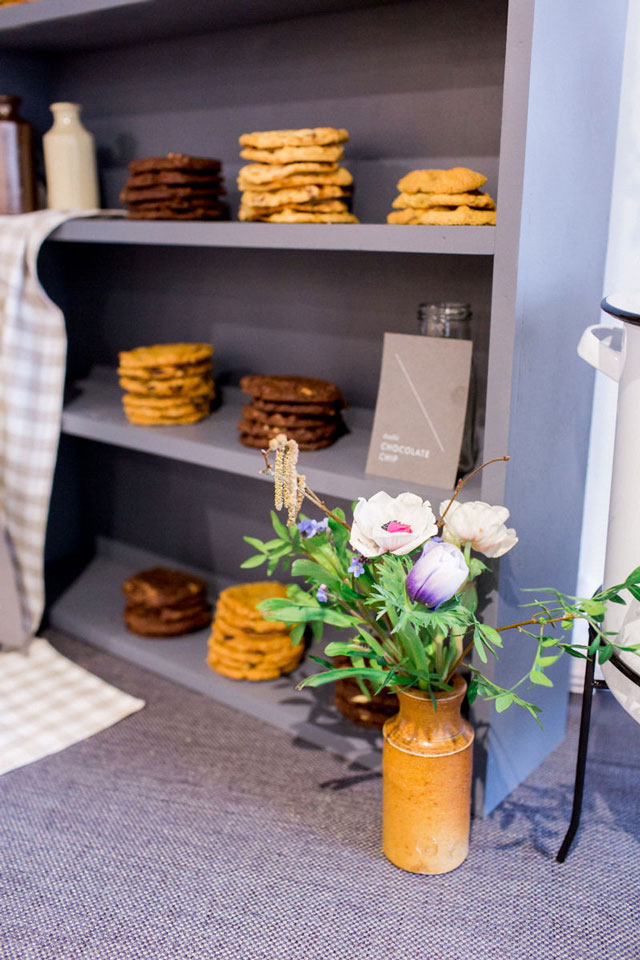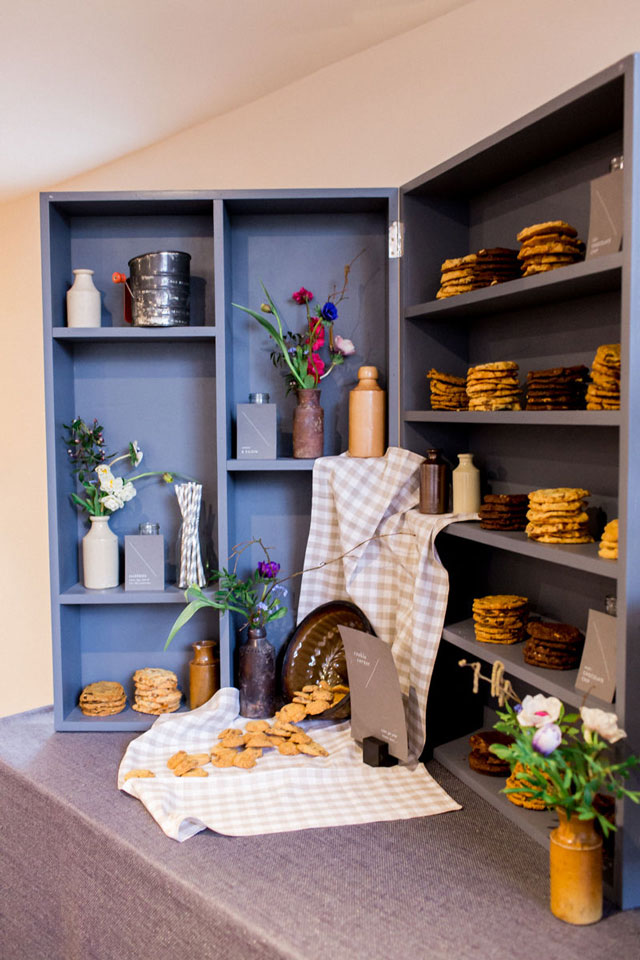 Kalm Kitchen Cookie Corner
News : 11 / 05 / 19
The Lodge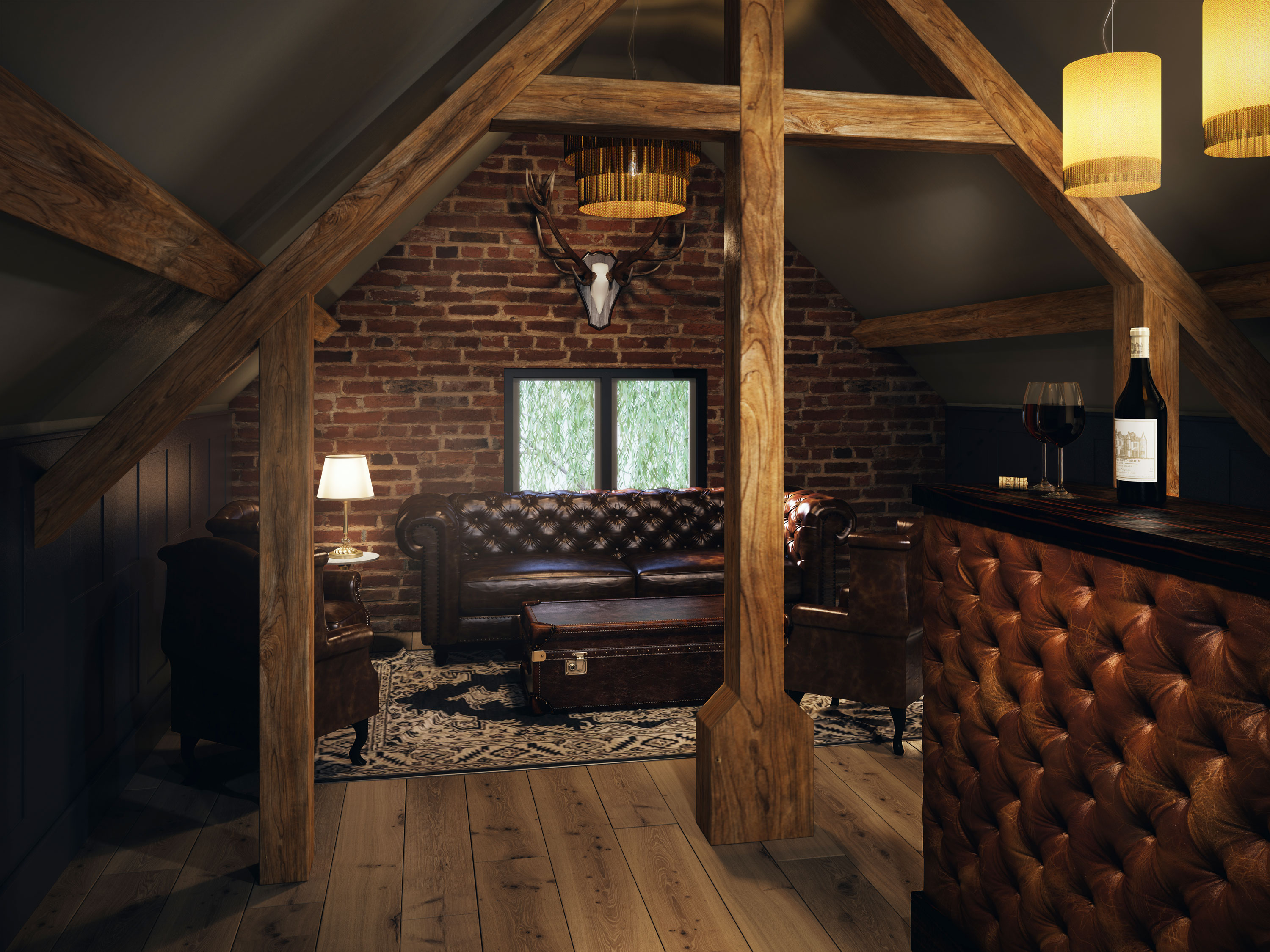 Here at Millbridge Court we are so excited to announce a new development & brand new addition to MBC Wedding Days, The Lodge.
The Lodge is a separate building next to the Main House & on the first floor is The Den, a space for members of the Wedding Party to get ready on the morning of the Wedding. Designed with warm interiors, comfy seating & a fully stocked help-yourself bar with drinks & snacks, it really is the perfect place to spend quality time before the celebrations get underway. There is also a private garden which can be utilised in the warmer months.
On the ground floor of the Lodge is an additional bedroom which features a king-size bed, cosy seating area & en-suite bathroom which will be well suited for a member of the Wedding Party to spend the night following the days celebrations.
We will be sharing imagery & videos of The Lodge once it is completed over the course of the next week, so be sure to keep an eye on our Social Media channels to catch a glimpse. Xx
News : 06 / 05 / 19
Top Ten Last Minute Wedding Planning Tips: by Planning Redefined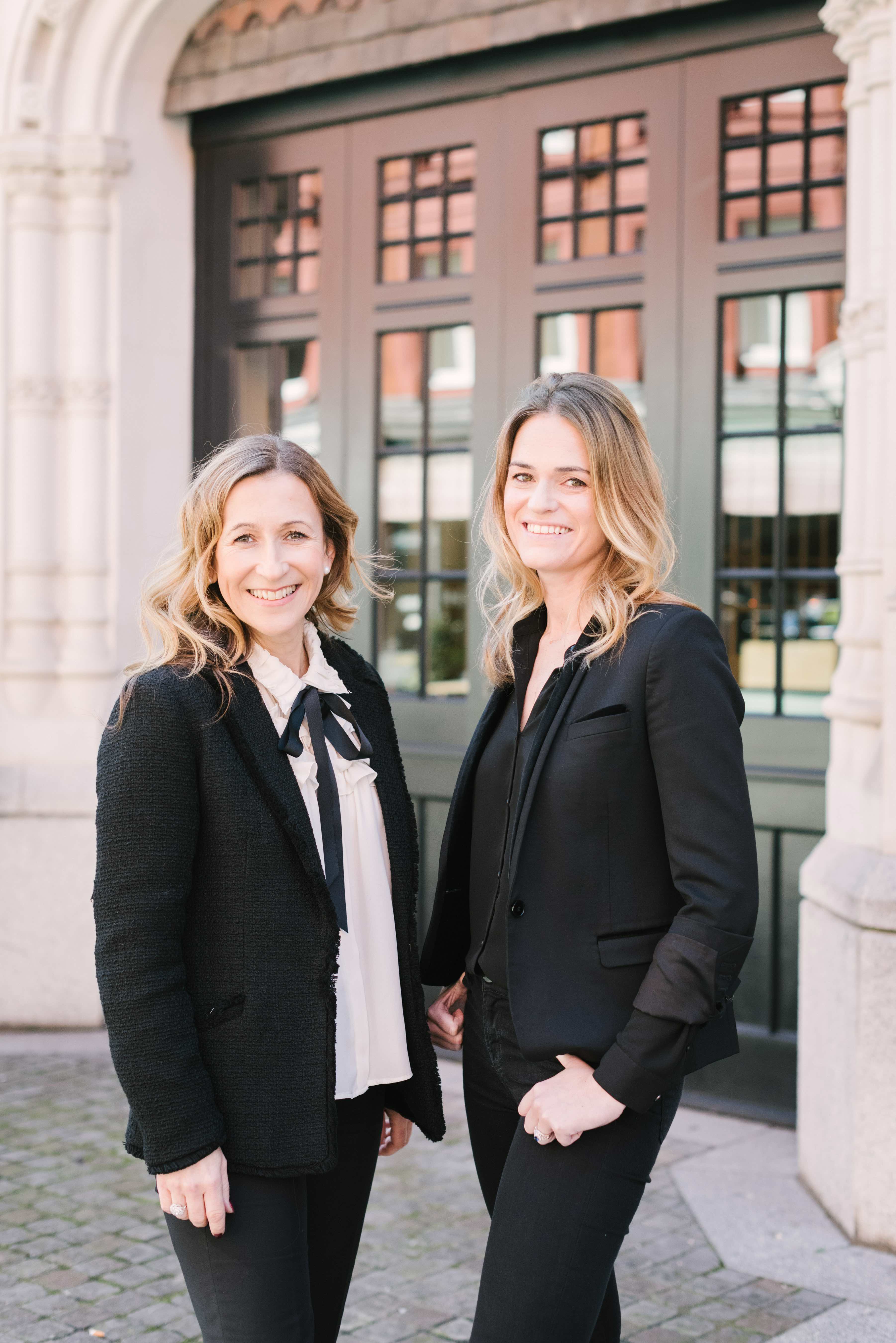 Image: Hannah Duffy Photography
Here at Millbridge Court, we currently have a few Wedding Dates available in late Summer & Autumn of this year for those couples who would love to get married in 2019.
With the build-up to a Wedding typically being a year or more in advance of the Big Day, organising a Wedding in a matter of months can seem intimidating to some, so we've been chatting to luxury Wedding Planner Louise Perry Weddings, co-founder of Planning Redefined, about her Top Tips for couples who wish to plan a 'last minute' Wedding. We're also sharing some information on the offers we currently have for our remaining dates here at Millbridge Court, so without further a do, these are the fabulous Louise Perry's Top 10 Tips:
1. Write a guest list and collate contact details for them. Keep these on a spreadsheet. The spreadsheet is king when it comes to wedding planning.
2. Create a budget, always. Put on the spreadsheet when all your payments are due, that way you can keep on top of everything.
3. Make sure you let the important people, like bridesmaids and family know immediately.
4. The big advantage when you have a short lead time, is that you have to make decisions quicker and this can make the planning less stressful.
5. If the lead time is short, use something like paperless post for your invites as it will be quicker and guests can RSVP back to you straight away online.
6. If you are having a civil ceremony, make sure you contact your local registrar as soon as the venue is booked to make sure they are free.
7. Look for sample sales for your dress. All of the big designers and boutiques have them, you can save a fortune this way
8. Ask friends and family for help.
9. Hire a wedding planner. It will be worth its weight in gold, as they will know where to go to help you find your suppliers and pull your wedding day schedule together.
10.You will often get great deals from venues when you book only a short time ahead, as venues want to fill any remaining dates.
For those couples wishing to enquire with us regarding remaining Wedding Dates for 2019, please do not hesitate to get in touch on team@millbridgecourt.co.uk or call us on 01252 792572 to receive our last minute Wedding Package rates which include The Hideaway (our Bridal Suite) as complimentary, as well as Kalm Kitchen's brand new Food Stall, Cookie Corner, as a complimentary & fabulous addition to your day. Xx
For information regarding 'Planning Redefined 2019', a 2 day workshop hosted at Millbridge Court for new & aspiring Wedding Planners, click the link https://planningredefined.co.uk/our-workshops/redefined-2019/
News : 10 / 04 / 19
Shelf styling inspiration at Millbridge Court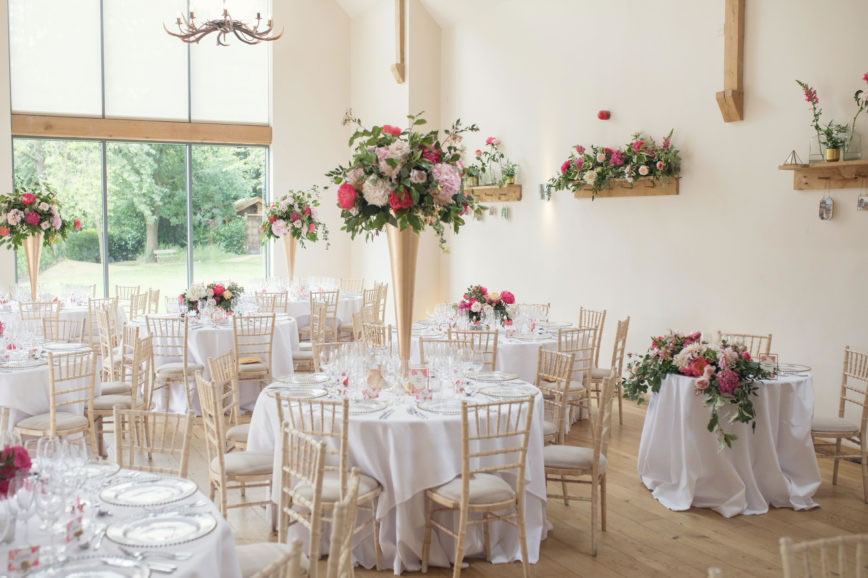 Over the years, we have seen Millbridge Court transformed in so many breathtaking ways, whether that be through stunning florals, creative styling, balloon installations, opting to have alternative chairs, tables and linens, to list but a few.
A popular way for couples, Florists and Stylists to get creative in the Barn's has been by utilising our shelves and pegs which feature in both the Ceremony and Dining Barn. Throughout the seasons, we here at Millbridge Court style the shelves with three tall glass bottles which have an individual flower placed in each of them and for some Wedding Days, particularly those with a neutral colour palette, these are left in situ throughout the celebrations, however we also see couples choosing to style the shelves in a way that ties in to their style and vision for their day. This might simply be by replacing the flowers with the type and colour of blooms that feature in their floral scheme, or it might be by adding flowers, plants, lights alongside the bottles, by hanging jars, ribbons etc from the wooden pegs or by removing the bottles altogether and adding abundant arrangements or cascading foliage. We have even seen some couples adding shelves in order to create a continuous arrangement down the entire length of the Barn.
For those of you still planning your Big Day, we thought we would share a handful of images showcasing the multitude of ways previous MBC Couples have styled the shelves in order to hopefully provide you with some wonderful inspiration.
Happy browsing, lovely readers! Xx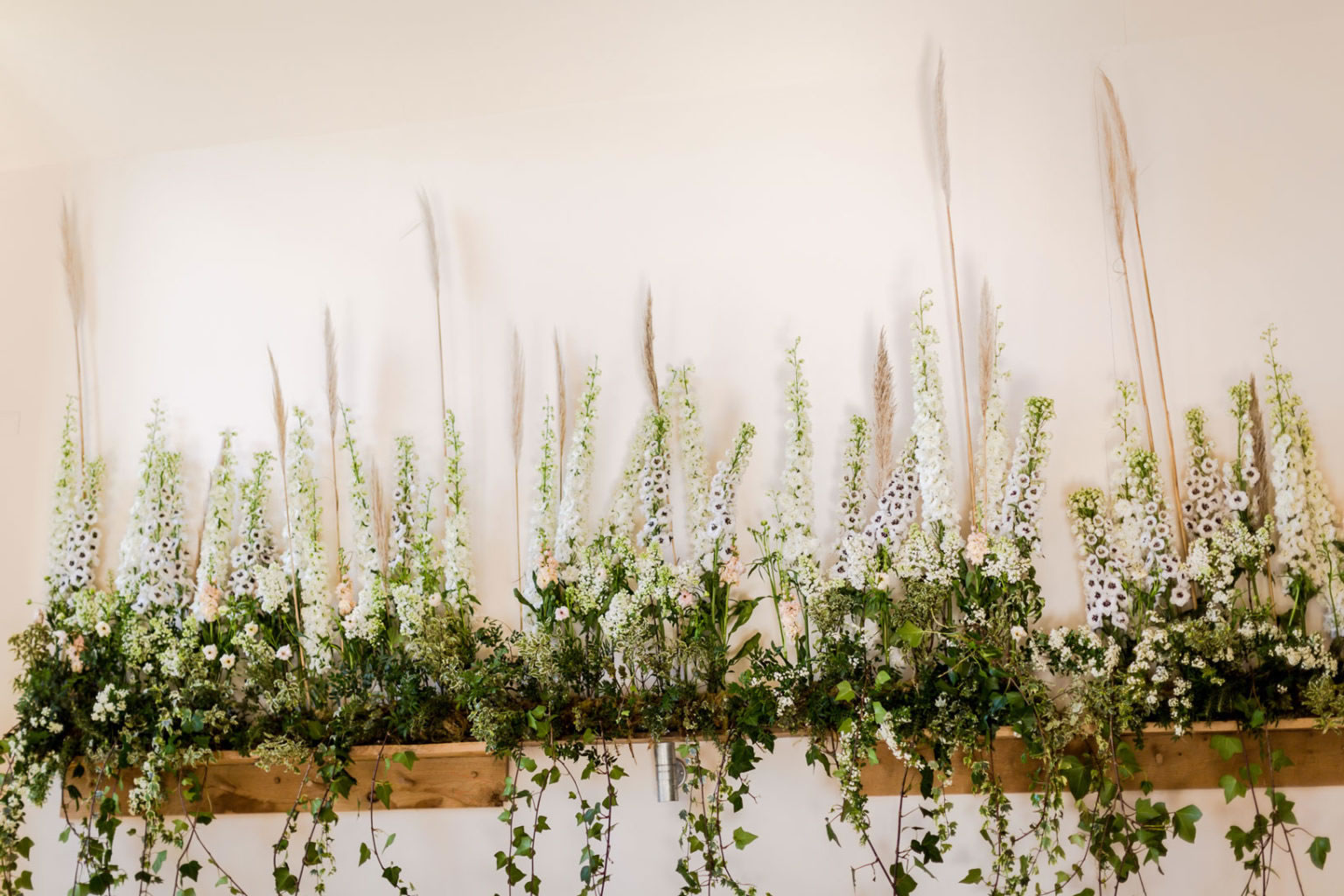 Eddie Judd Photography, Jay Archer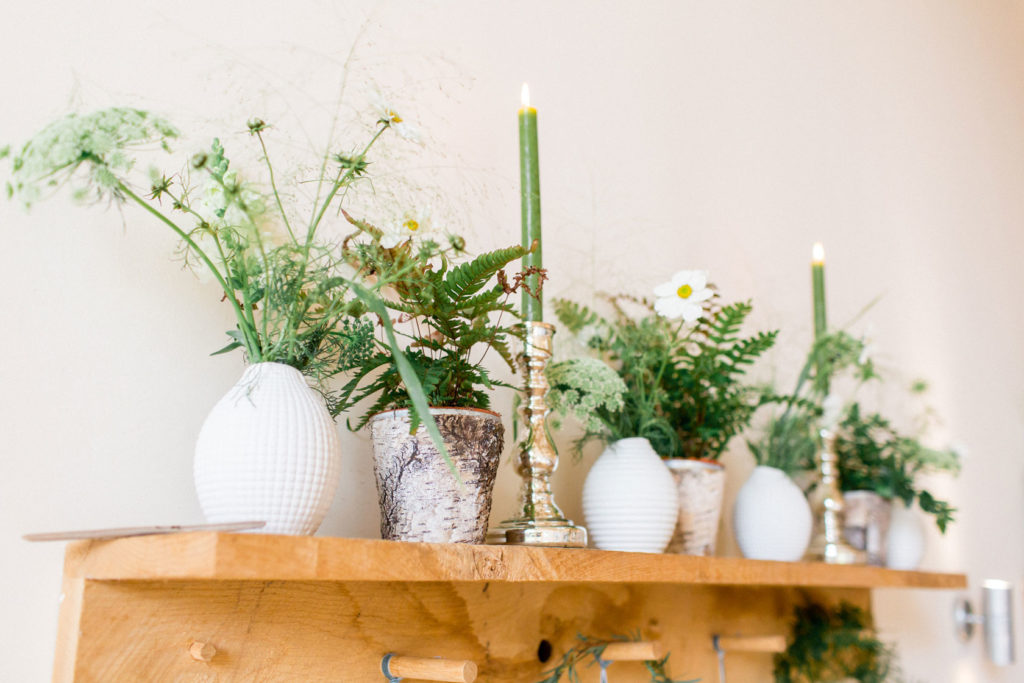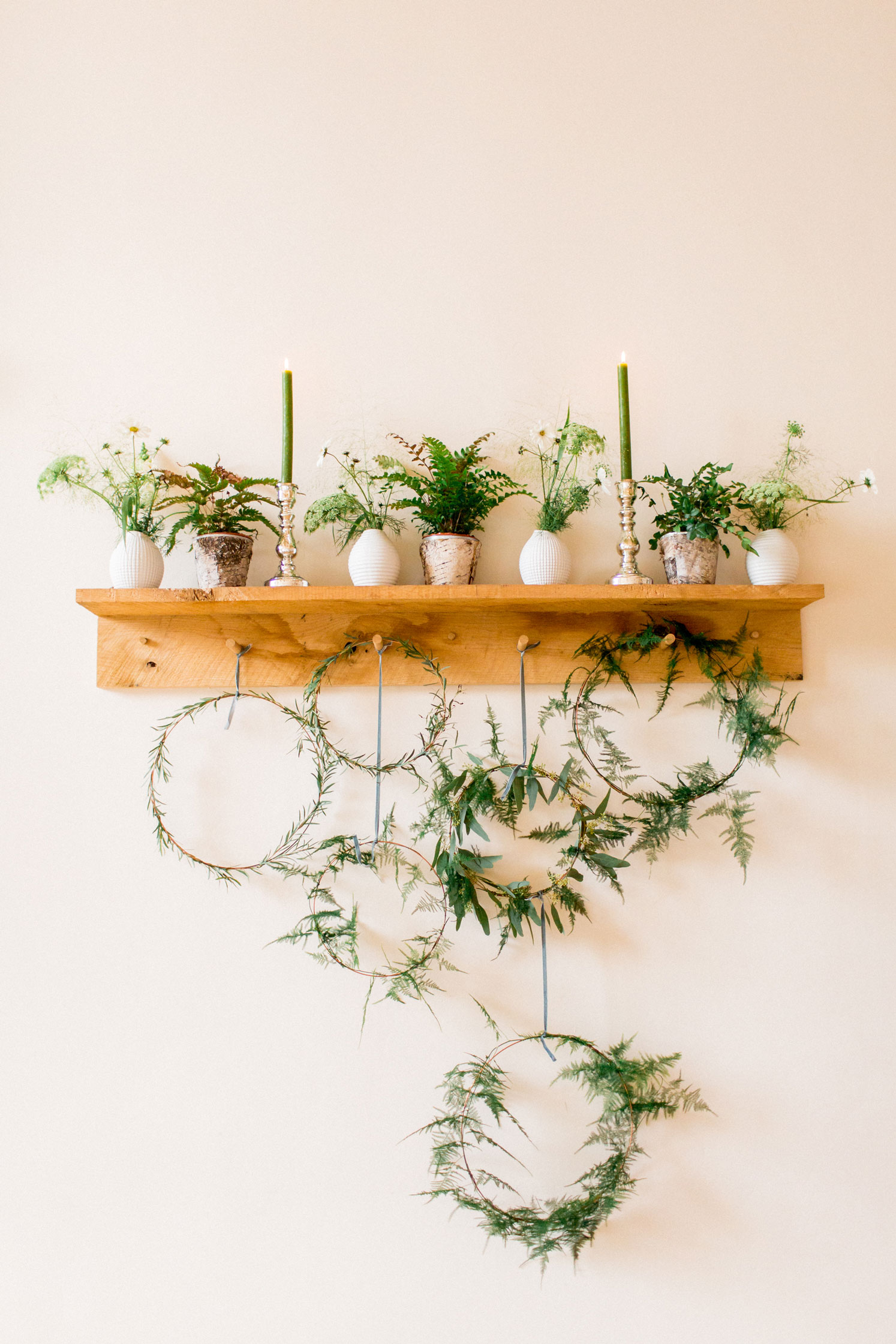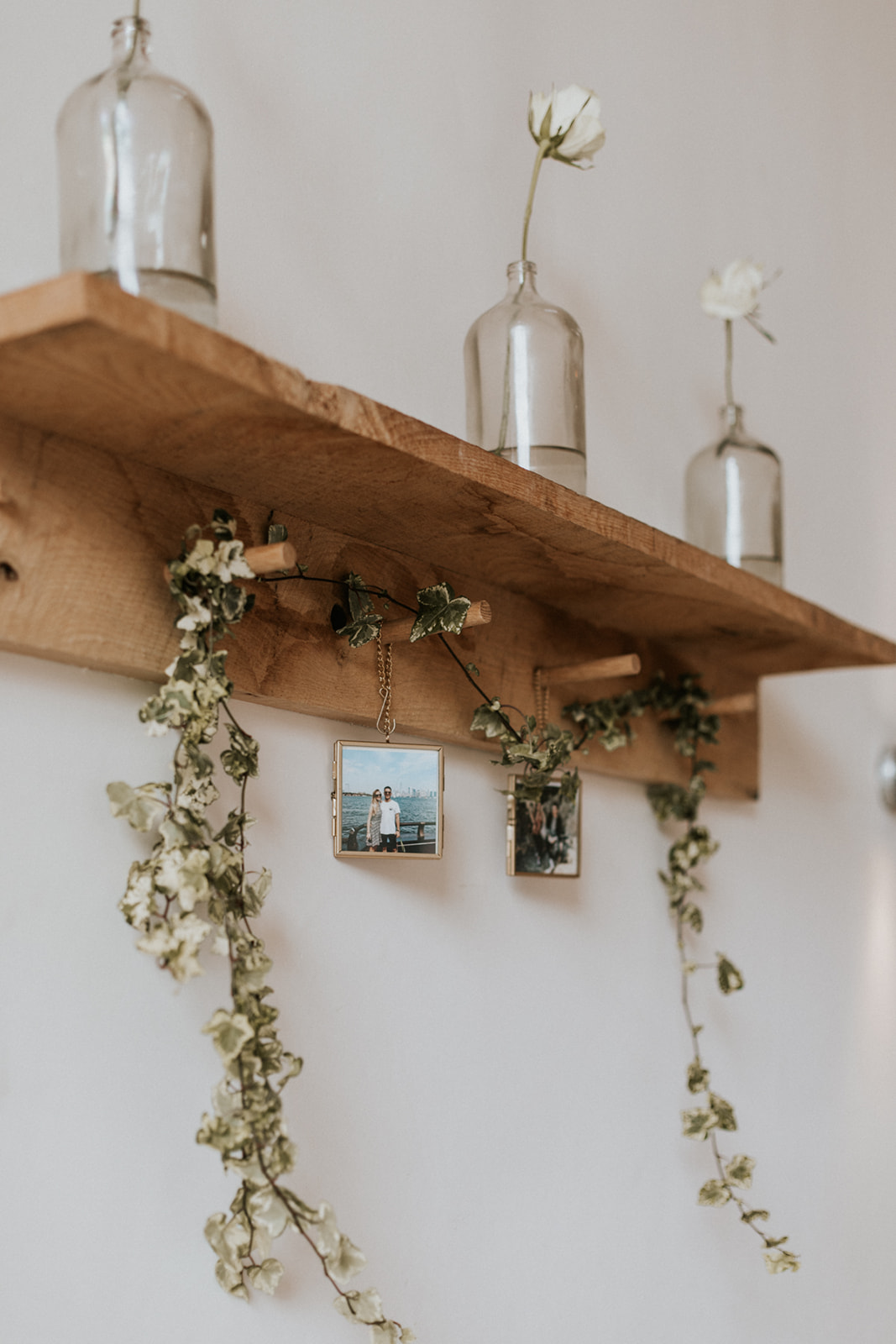 (Top & Bottom Left) Philippa Sian Photography, Blush Floral Design, (Bottom Right) Nataly J Photography, Bloomantic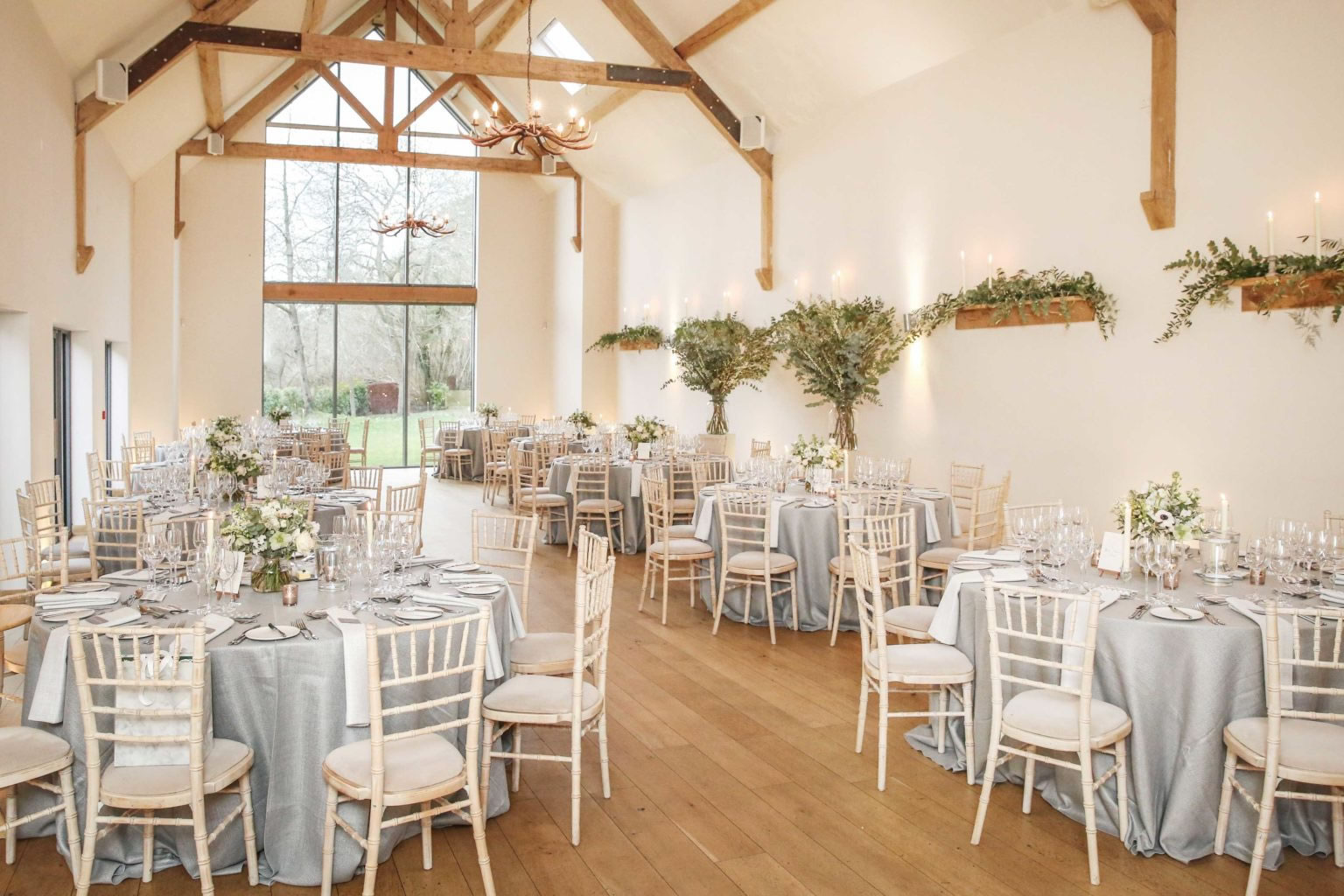 VLA Photography, Hannah Berry Flowers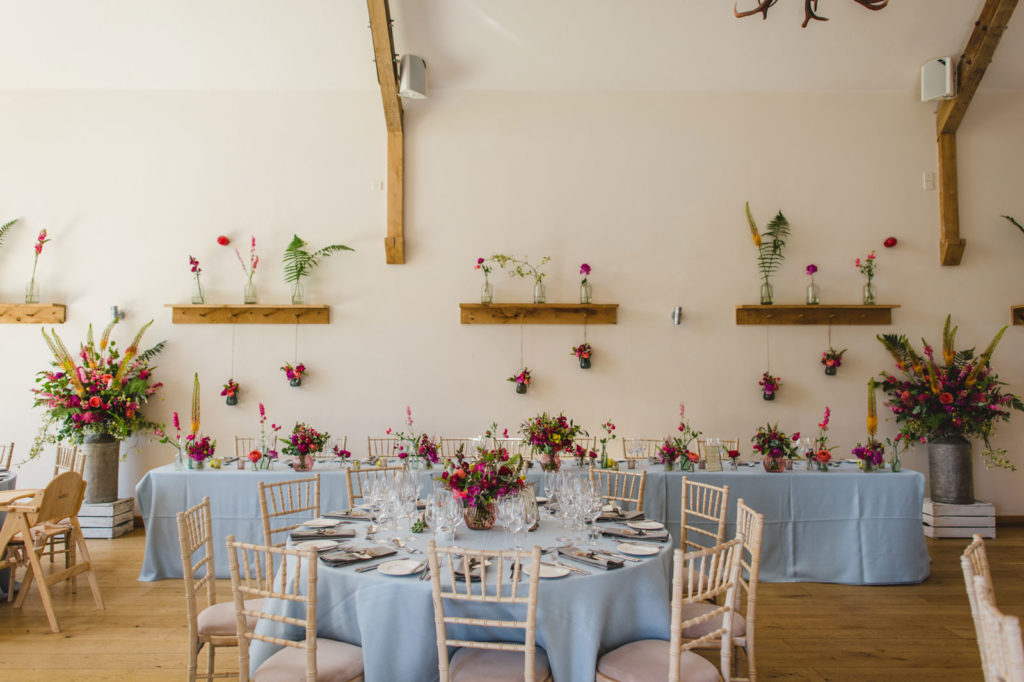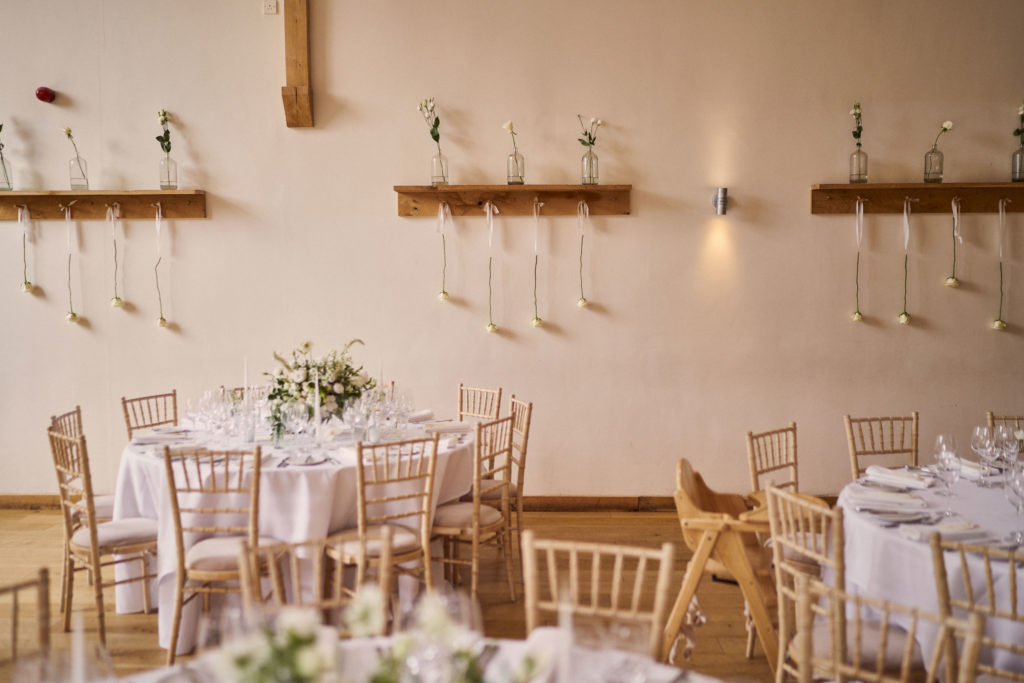 (Top) Sophie Duckworth, Hannah Berry Flowers, (Bottom) Chris Morse Photography, Lisa Lusbin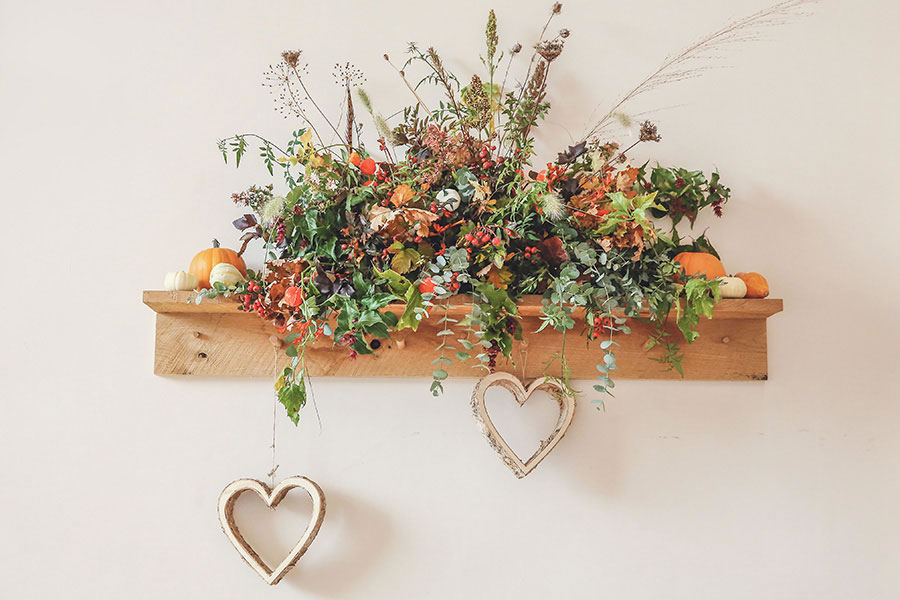 VLA Photography, Hannah Berry Flowers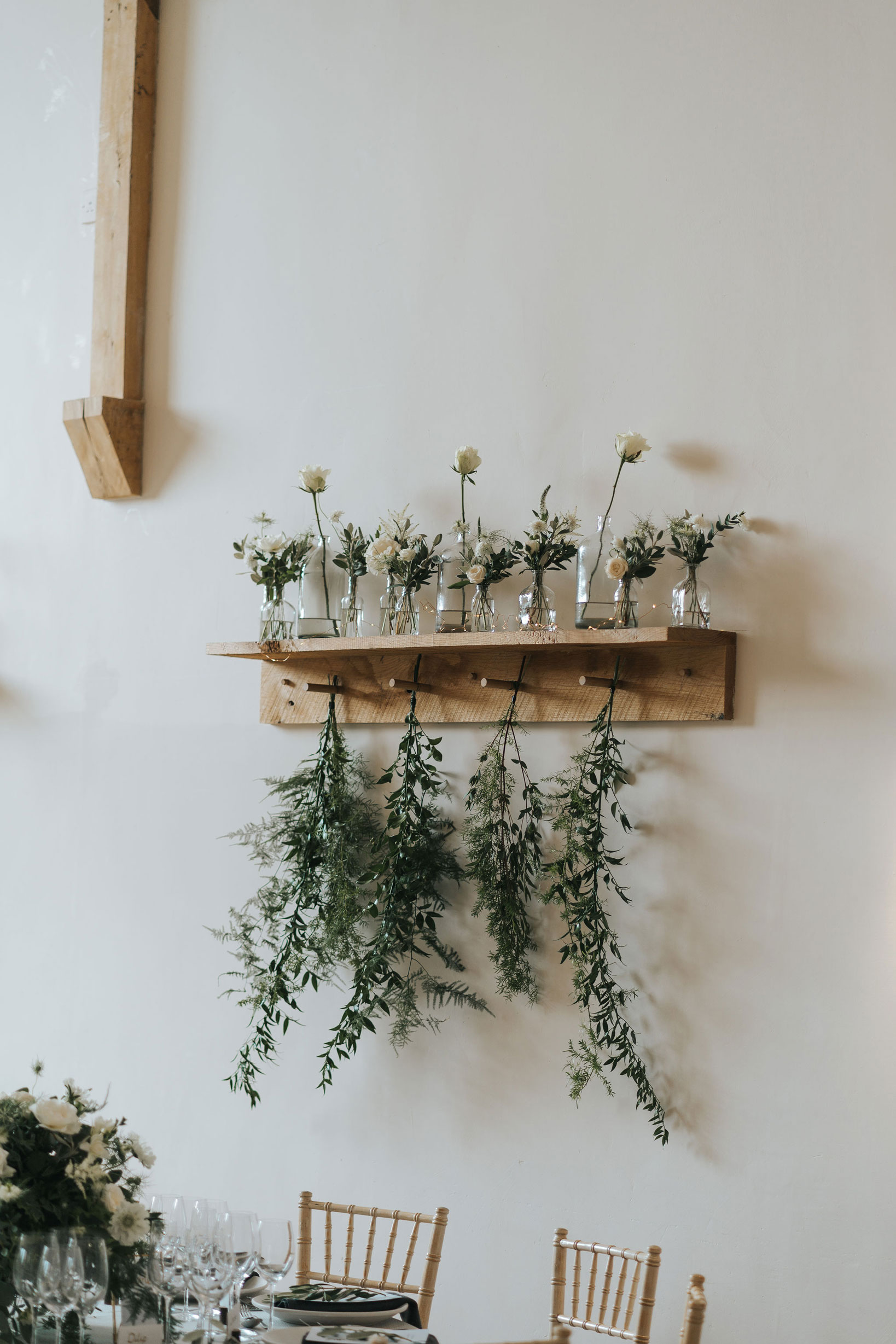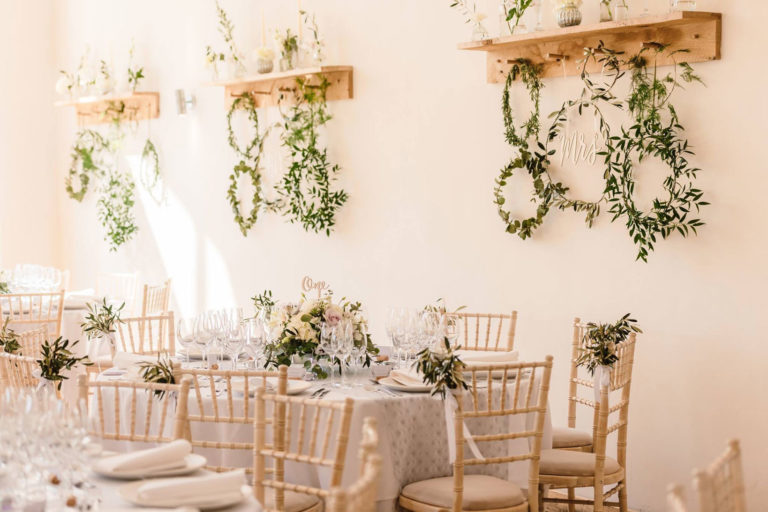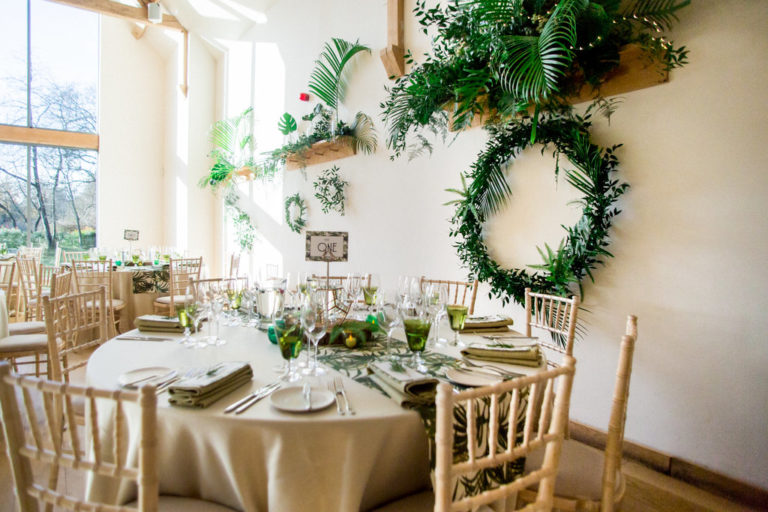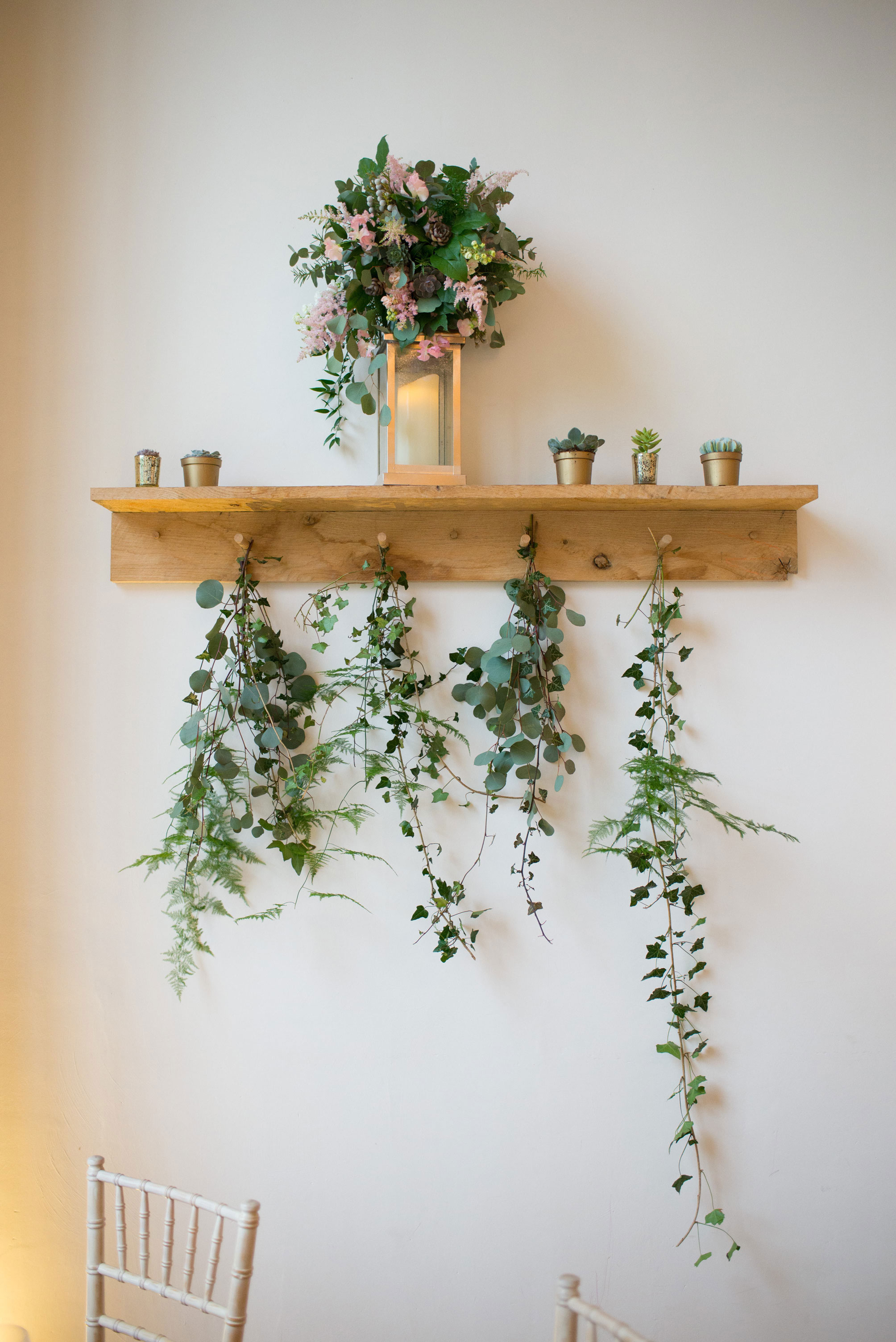 (Top Left) Miss Gen Photography, Eden Blooms, (Top Right) Amy James Photography, (Bottom Left) Philippa Sian Photography, Blackberry Bloom Flowers, (Bottom Right) Charlie Davies Photography, Eden Blooms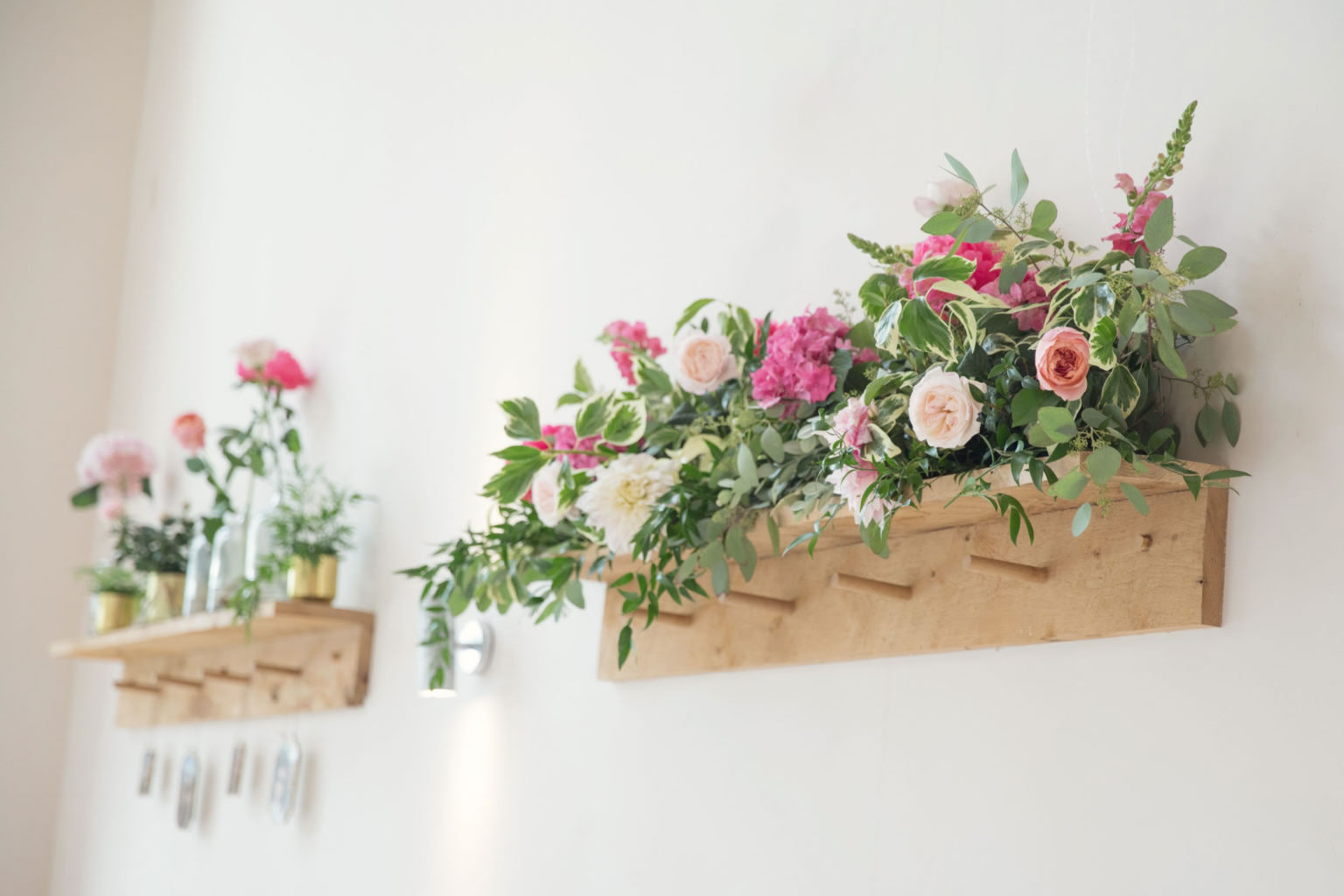 Kerry Ann Duffy, BloominGayles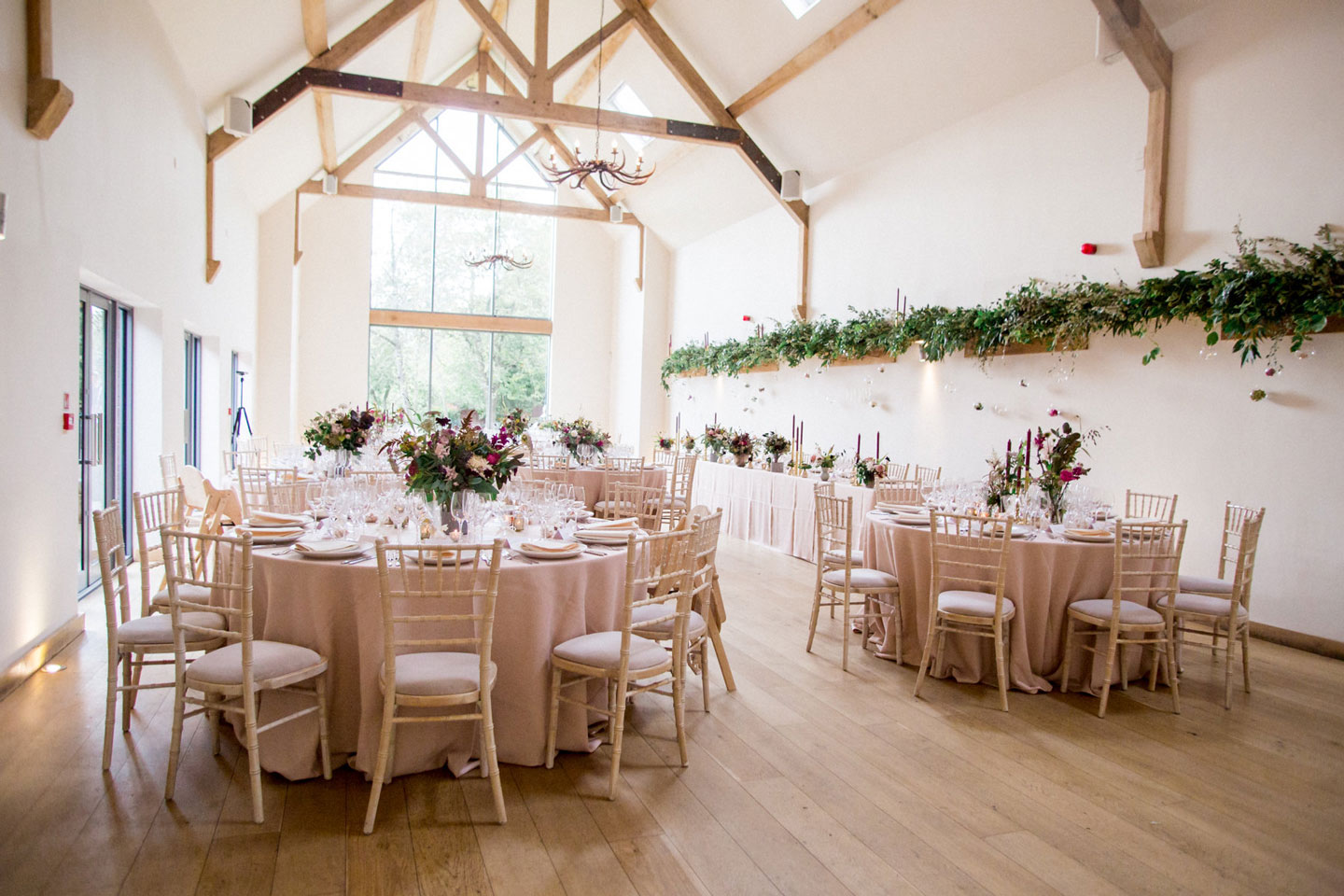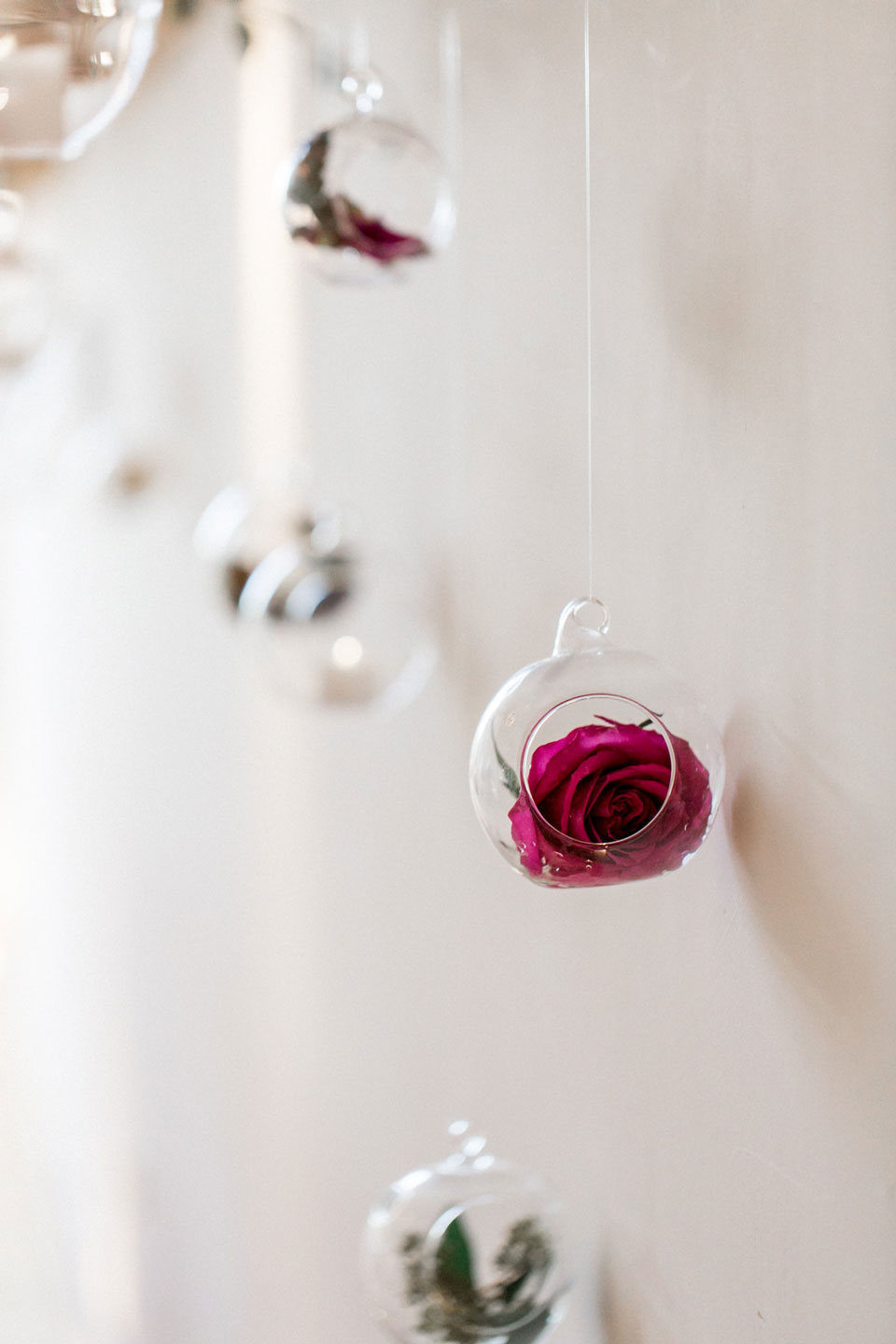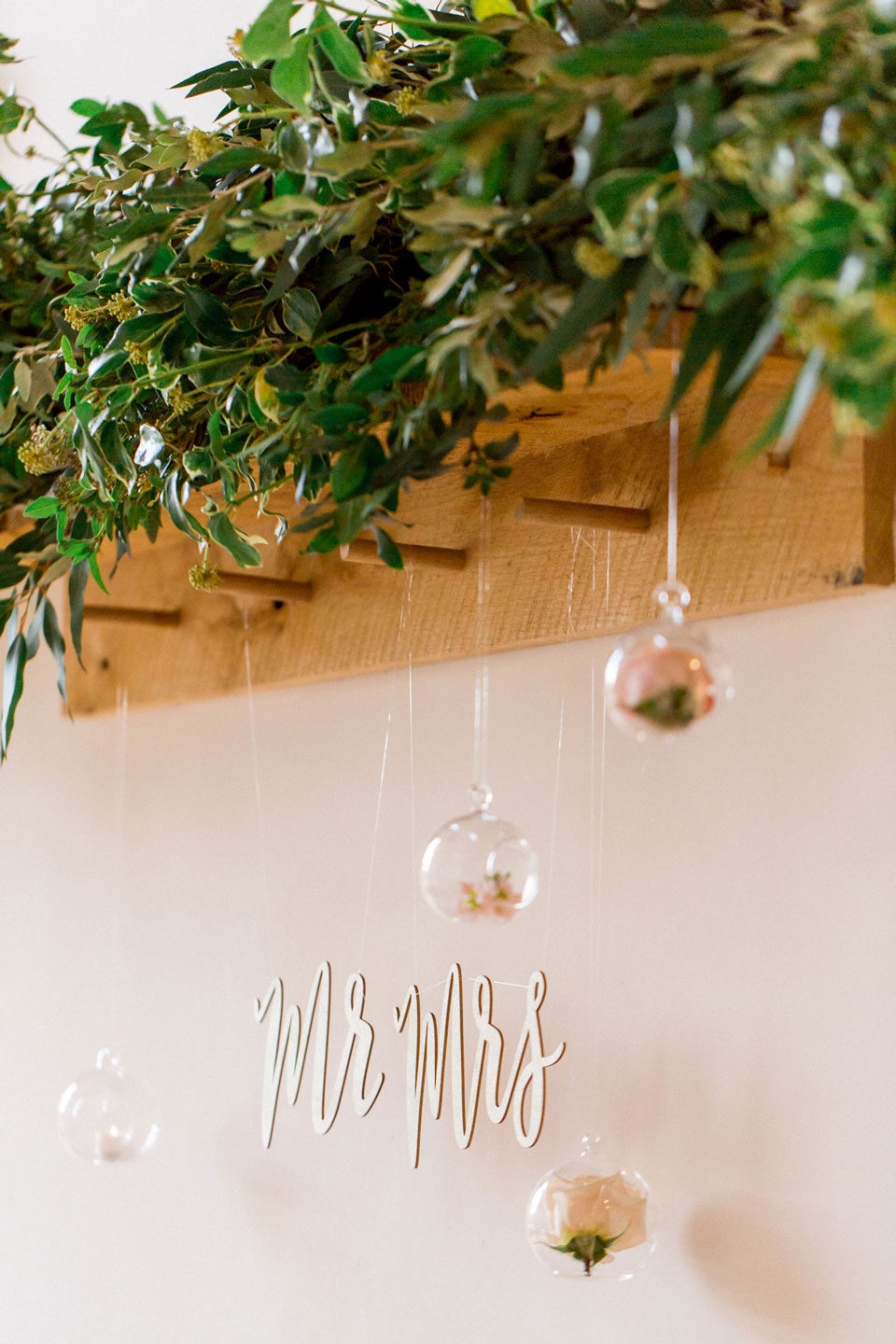 Philippa Sian Photography, Jay Archer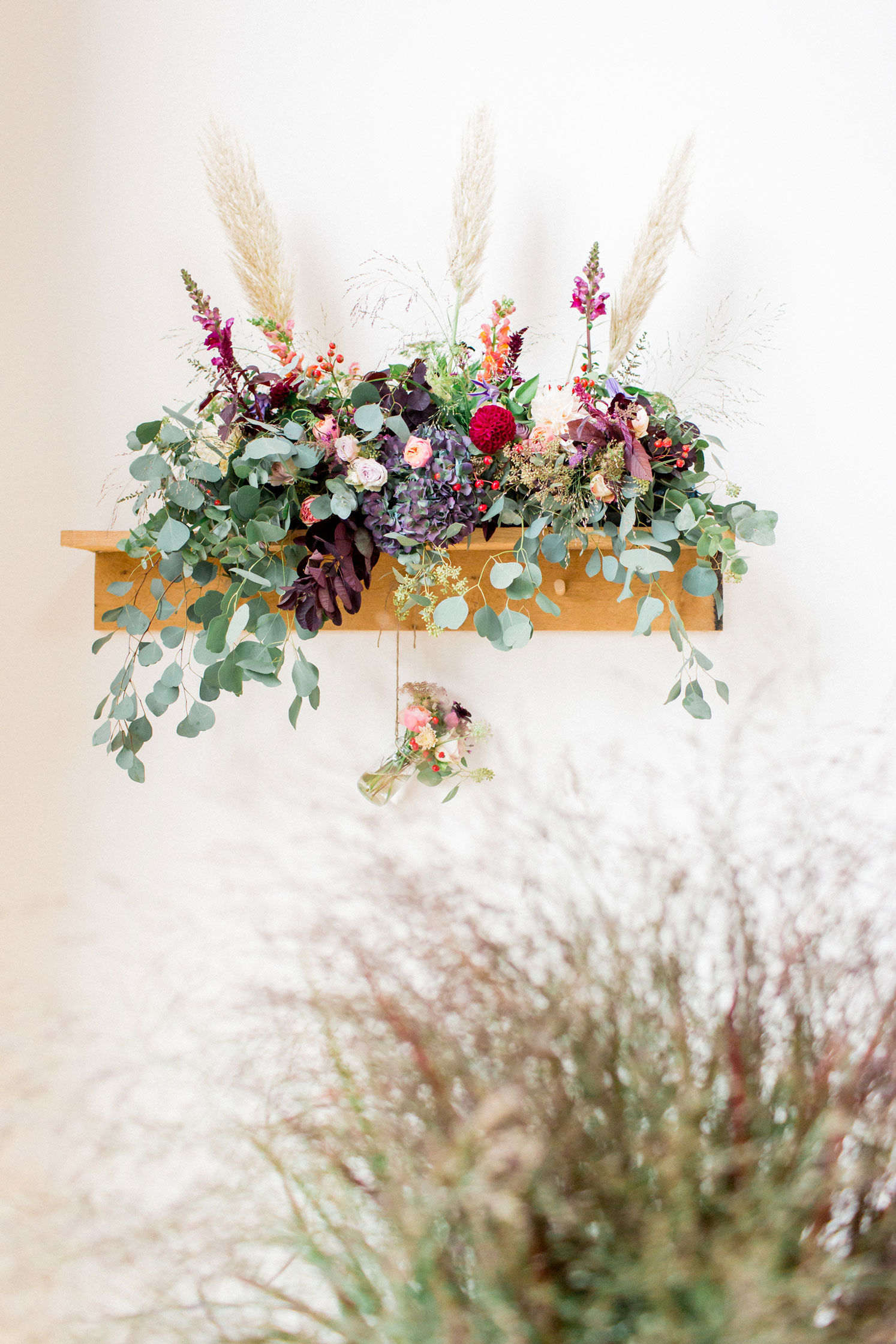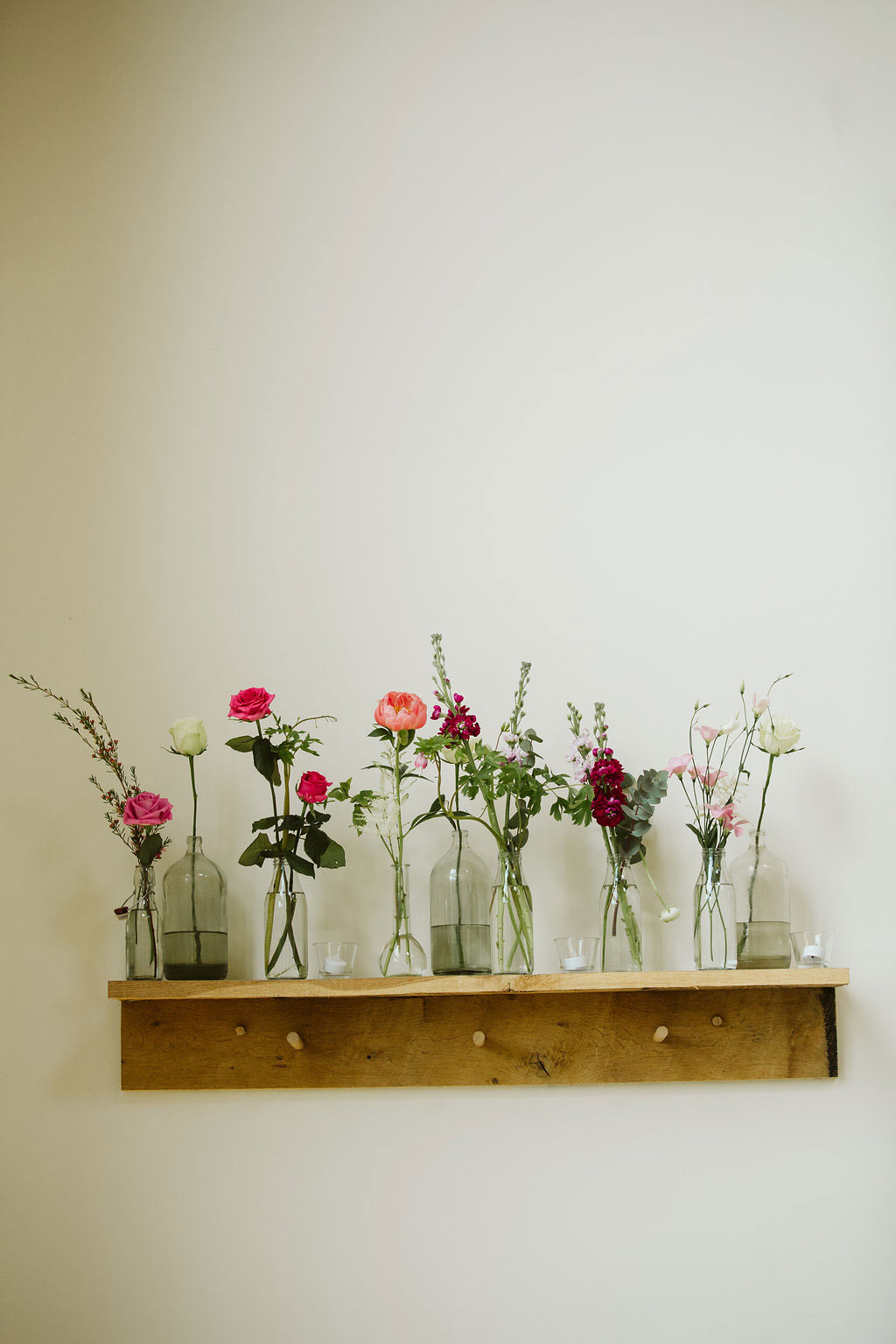 (Left) Philippa Sian Photography, (Right) Jamie Dunn Photography, Lavender Hill Company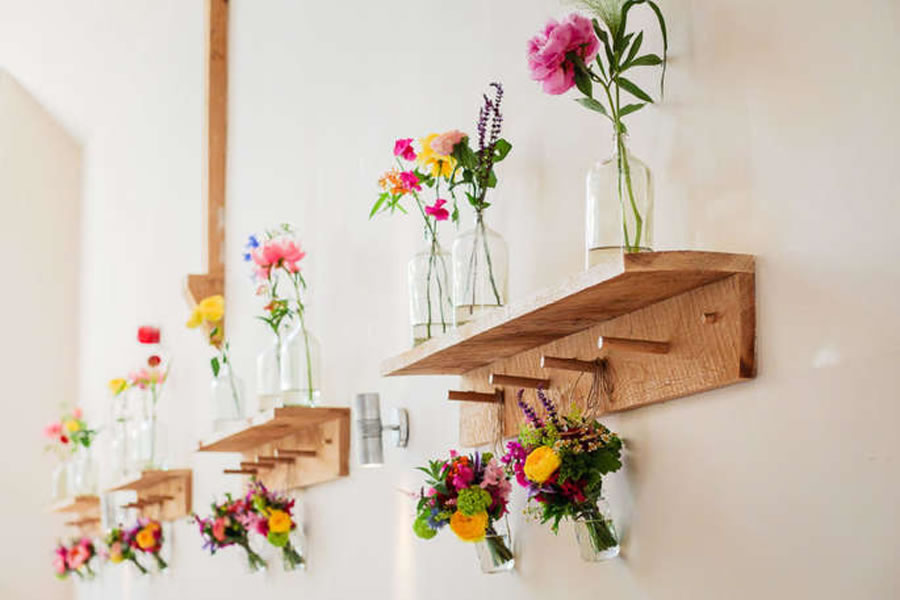 Stylish Wedding Photography, Kate Avery Flowers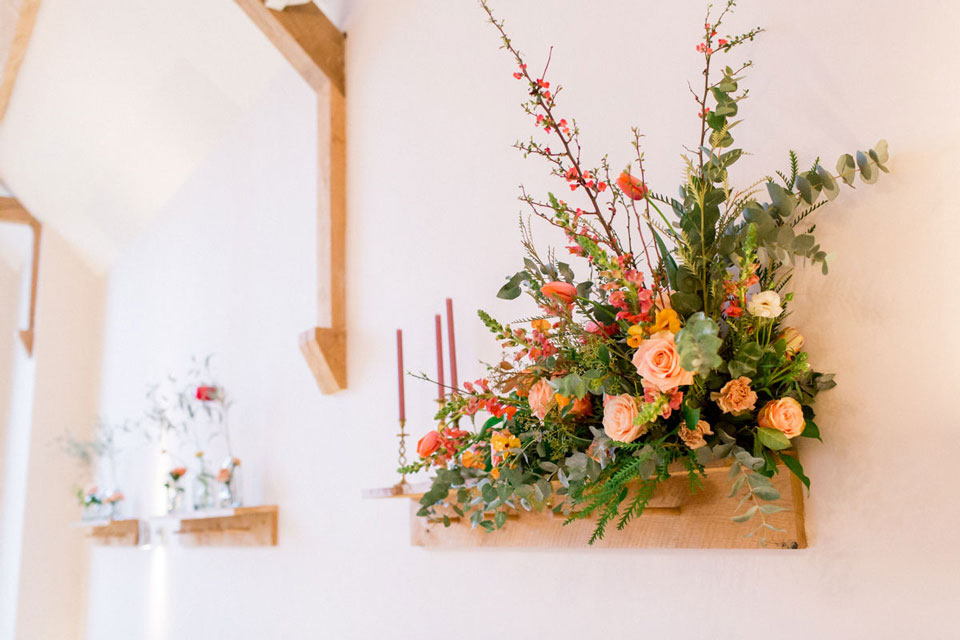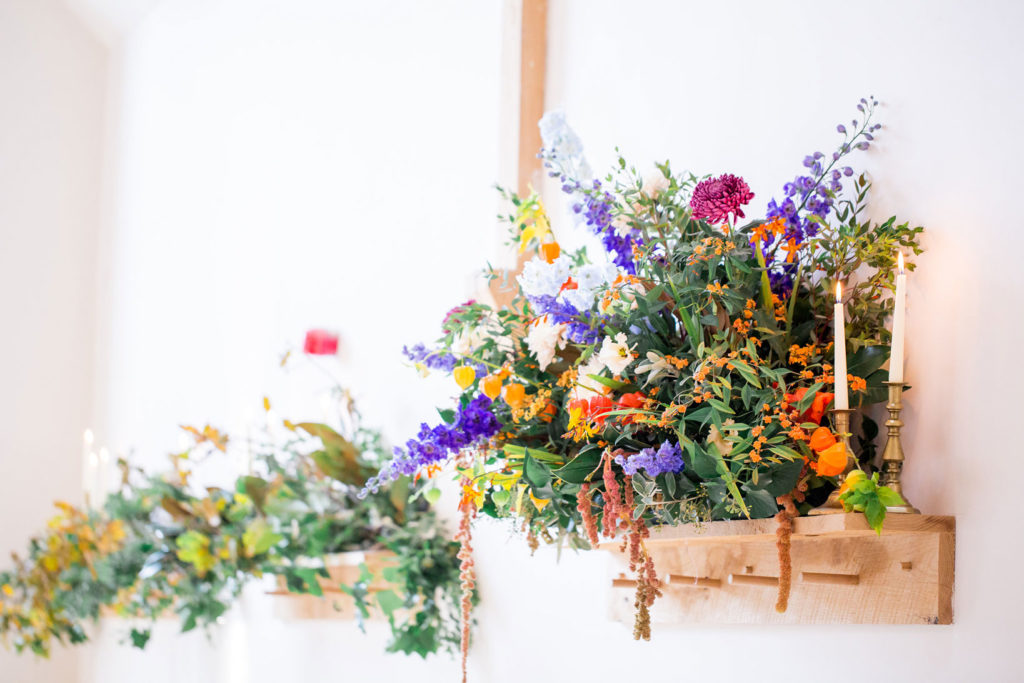 (Top) Philippa Sian Photography, Boutique Blooms, (Bottom) Philippa Sian Photography, Jay Archer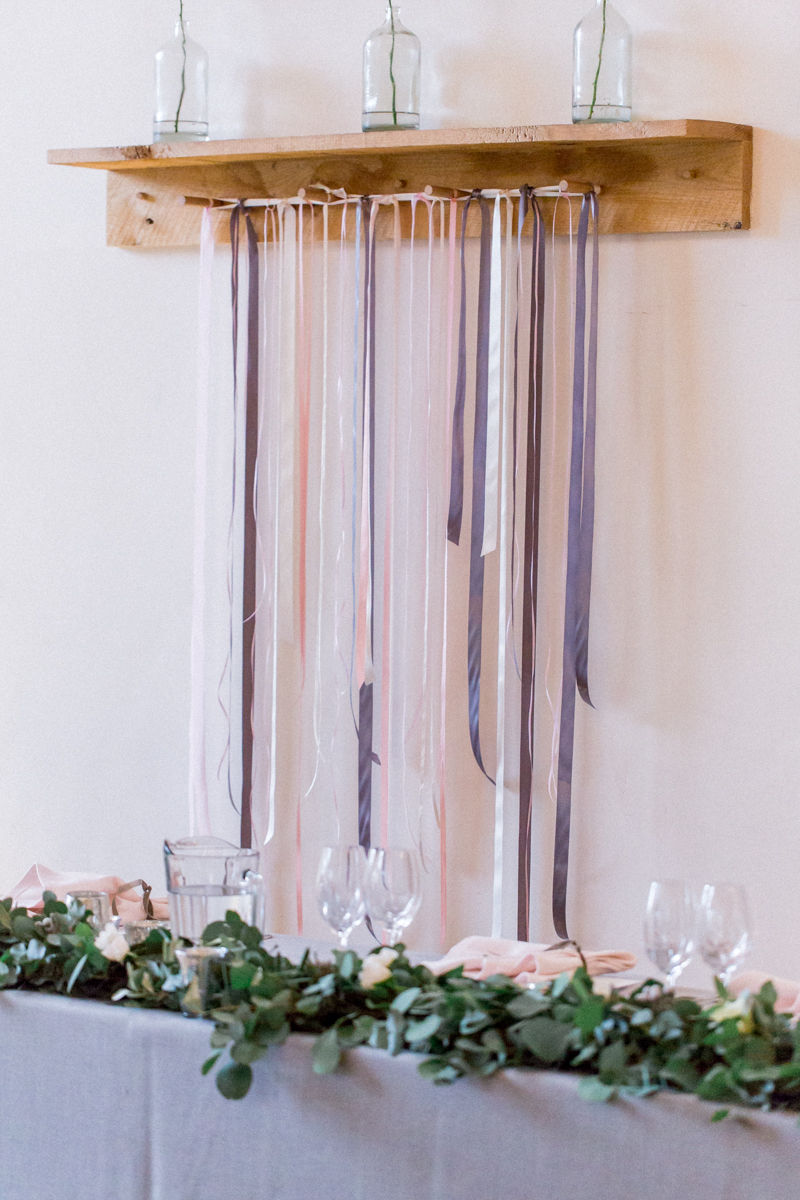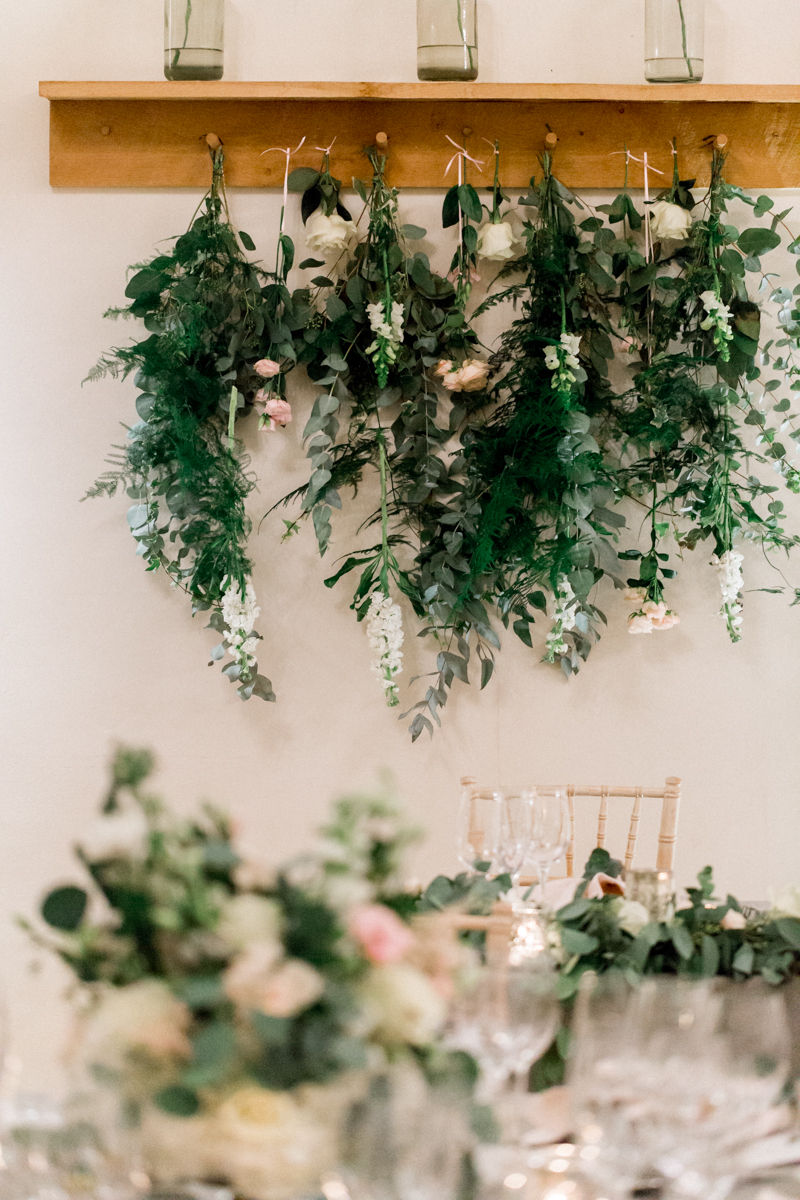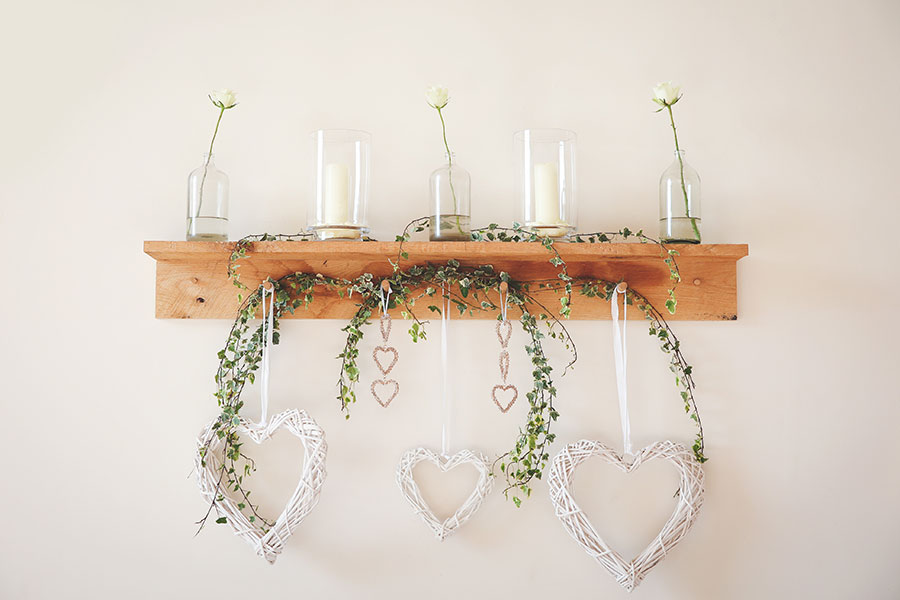 (Top Left & Right) Philippa Sian Photography, Fairy Puff Flowers, (Bottom) VLA Photography, Topiary Tree by Carrie Macey
News : 07 / 03 / 19
Interactive dining at Millbridge Court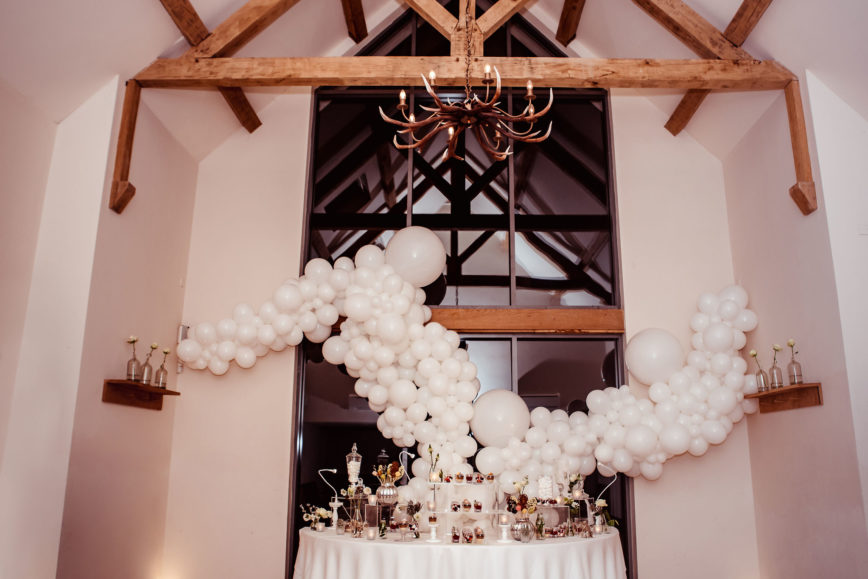 Interactive Wedding Breakfasts have become increasingly popular in recent years & with Kalm Kitchen offering so many varied, innovative & utterly delicious options to Millbridge Court Couples, we thought we would ask Kalm Kitchen's Pete & our very own Tash a few questions about interactive menus & we've also shared a selection of stunning imagery from MBC Wedding Days to leave you all feeling thoroughly inspired.
---
Why do you think interactive dining has become so popular in recent years & what do you think this type of Dining brings to a Wedding Day? 
Pete: The Wedding breakfast in the past is a time for formalities with the Bride and Groom's close friends and families. Interactive dining adds an informal feel to show the personalities of the couples and provides a social element to the meal. From a visual perspective it is an amazing abundance of pure deliciousness.
Out of all of the sharing options you offer to couples, are there any particular interactive dishes and food stalls that are becoming increasingly popular for 2019 Wedding Days?
Pete: The beauty is that each couple we work with have individual tastes that we can create bespoke ideas with and bring to life. My favourite interactive dish was bringing an edible potted garden to the table. The real treat is coming up with the delicious food combinations that fit in with the theme, we're talking potted vegetables in terracotta pots with hummus and edible soil and a full abundance of gorgeous fresh produce for guests to create their own crostini's. Absolutely delicious!
How do you see this trend of interactive dining evolving in the future?
Pete: I see many possibilities for the future of interactive dining. With technology always evolving we already have in restaurants, screens on the table to take orders. I can imagine to start with this would be pricey, but I can envision a wedding breakfast in full high technological fashion.
Kalm Kitchen have always been known for their stunning Patisserie Bars and food stalls. What ways have you seen couples put their own stamp on or personalise their food stalls or sharing dishes?
Tash: My absolute favourite is the fun the couples inject to the carve or slice at the table dishes, whether this is with personalised aprons, chef hats or comical moustaches, not only does this make for hilarious photos but it really changes the atmosphere in the room.
The patisserie bar is always wonderful to see as it looks different at every wedding, with so many style options to start with the couple can really make this their own with their décor, whether they choose the copper arch and add the luxe with gorgeous flowers or they choose the Perspex clean line and then add a pop (not literally) of colour with some balloons.
What recent Kalm Kitchen interactive creations have you been blown away by? 
Tash: I was lucky enough to be here when Kalm photographed their new stations alongside MBC Partner Hannah Berry, not only where all 3 stalls (DIY Eton Mess, Hot Chocolate & Honeycomb and Lemonade and Lollies) spectacular and visually impressive they were also delicious, I'm still dreaming of that honeycomb to this day.
Sharing Dishes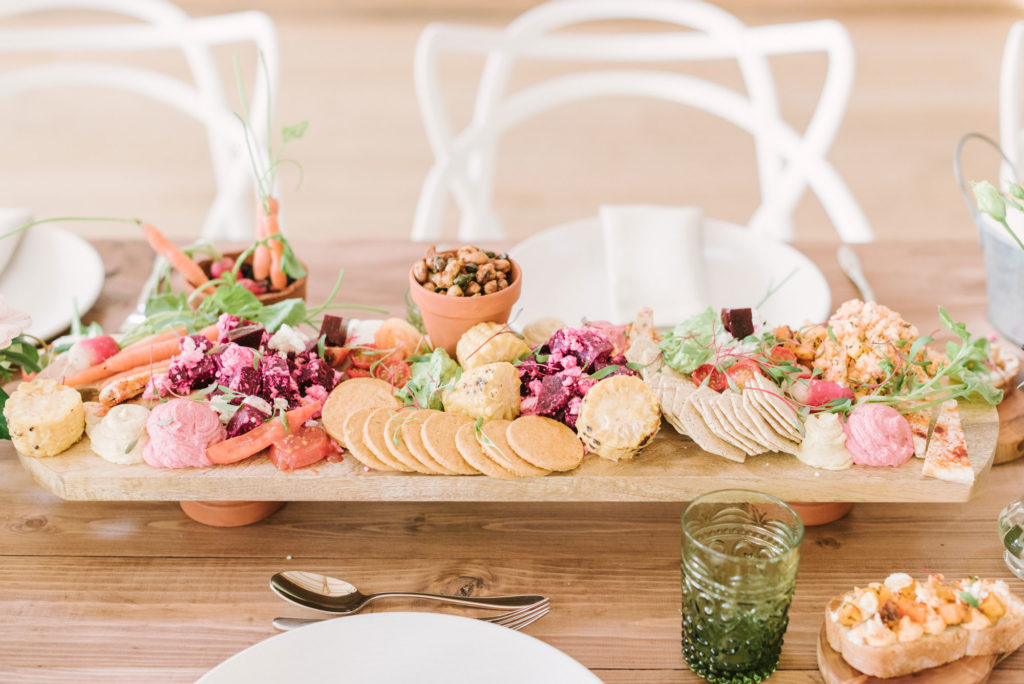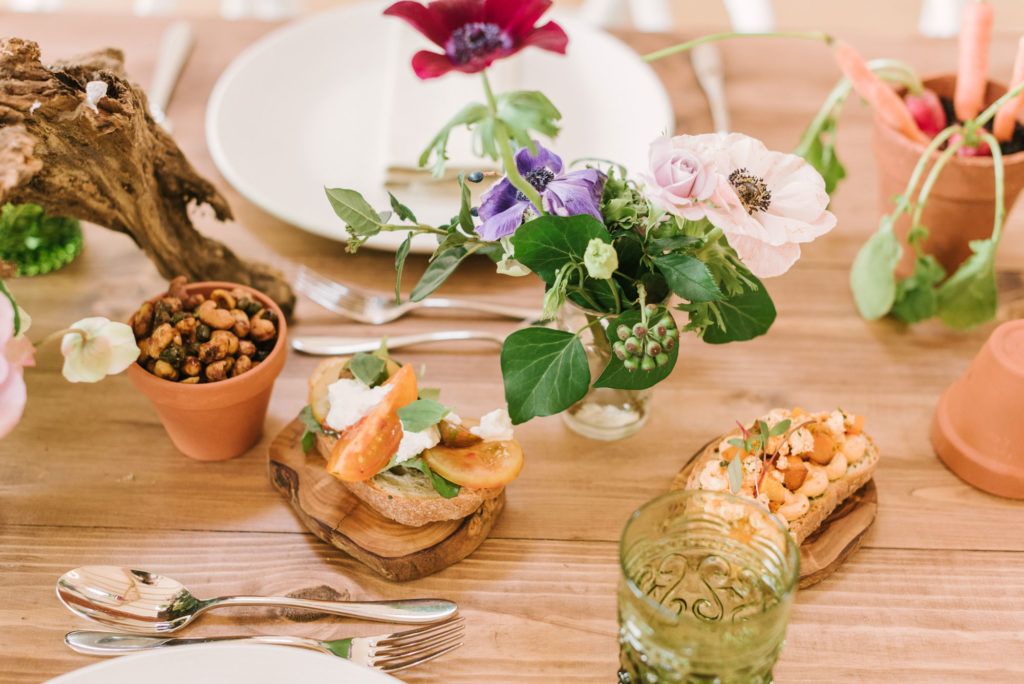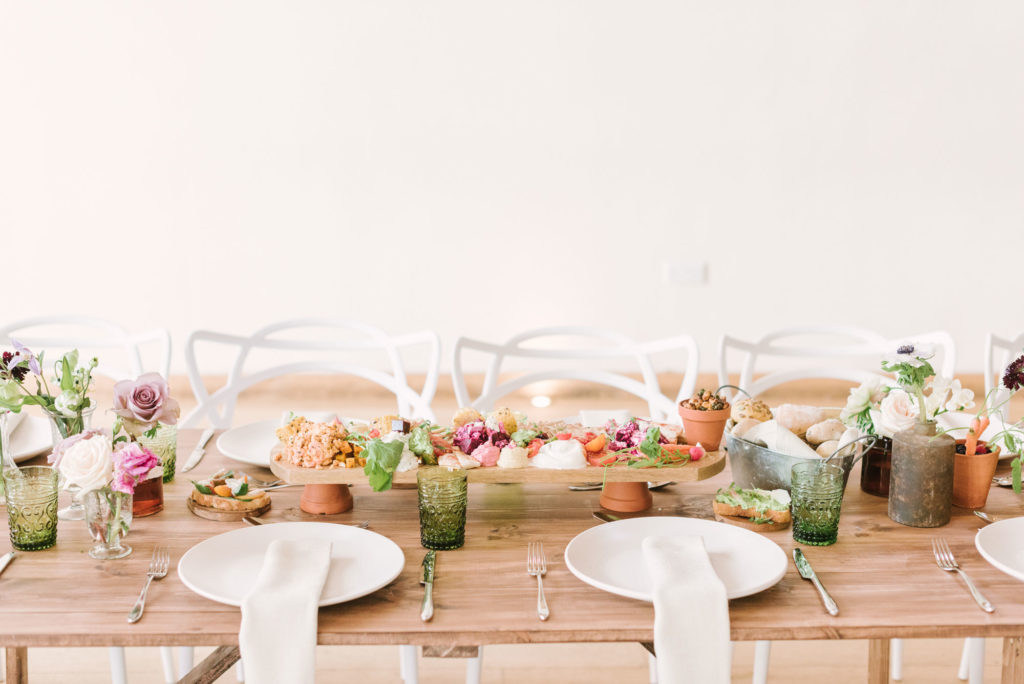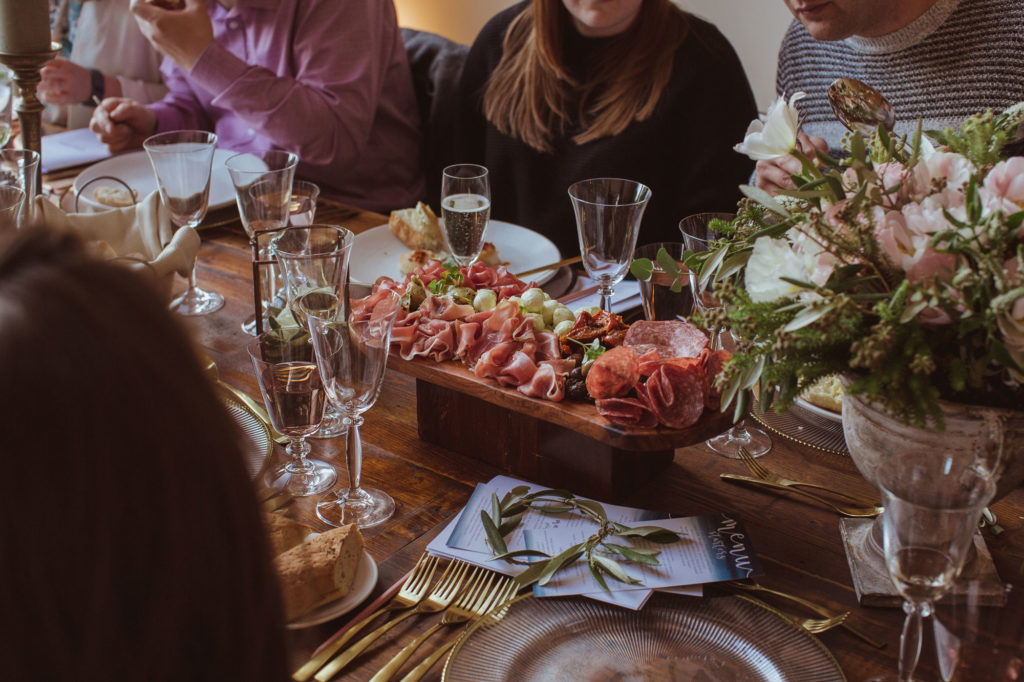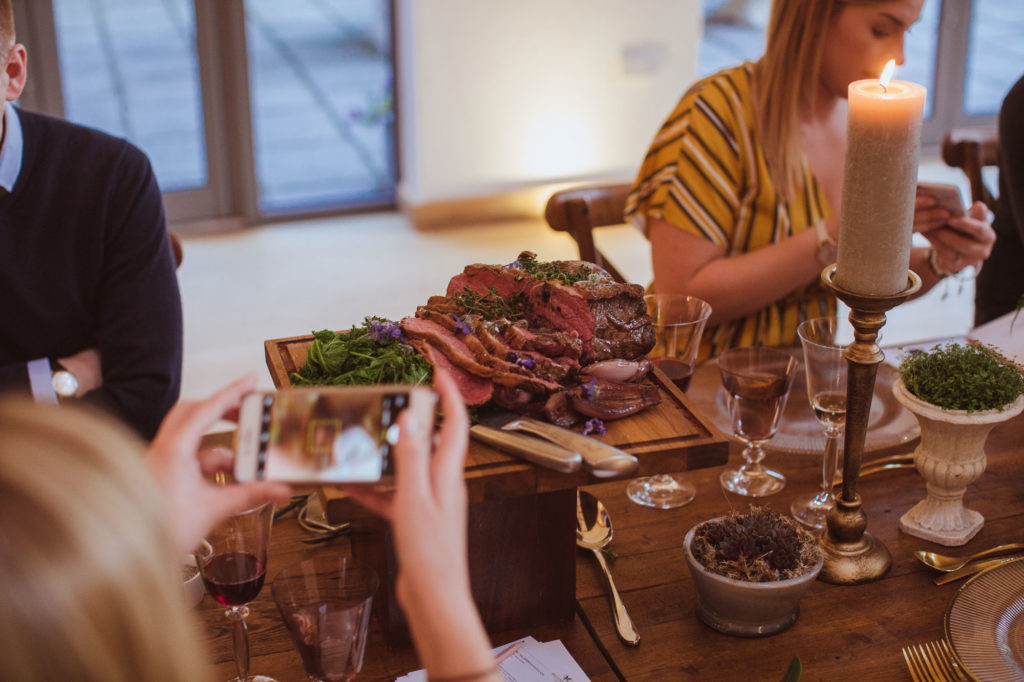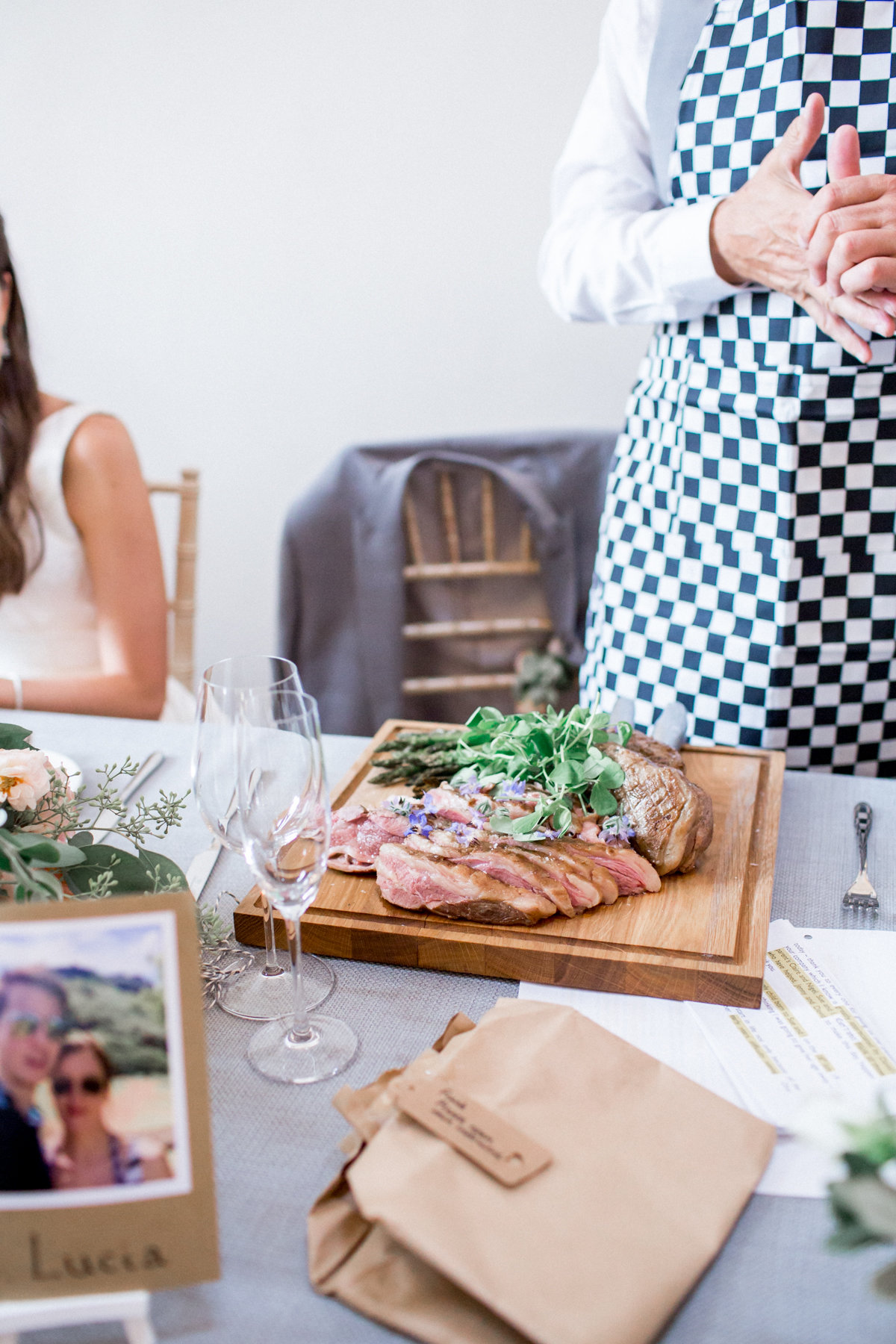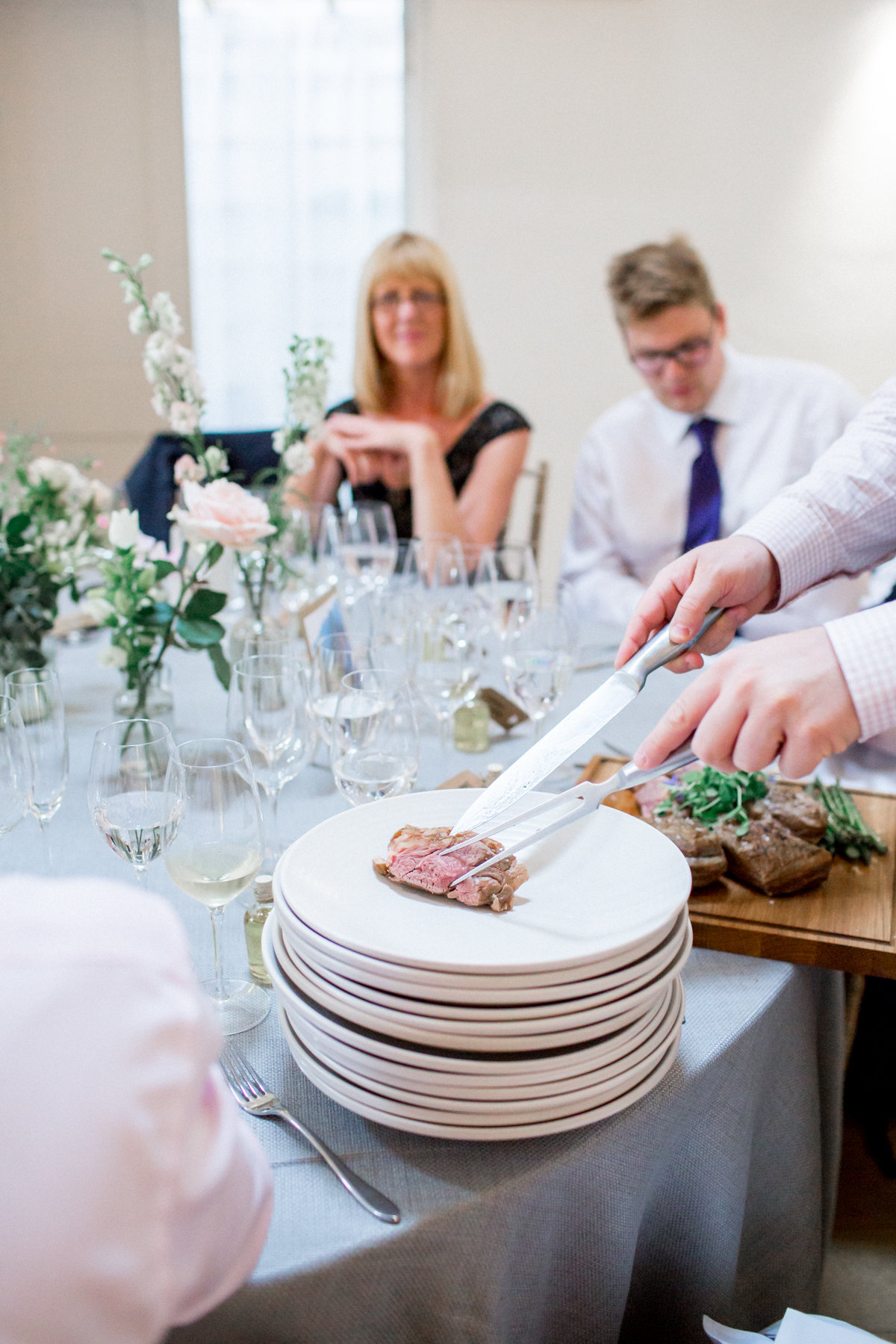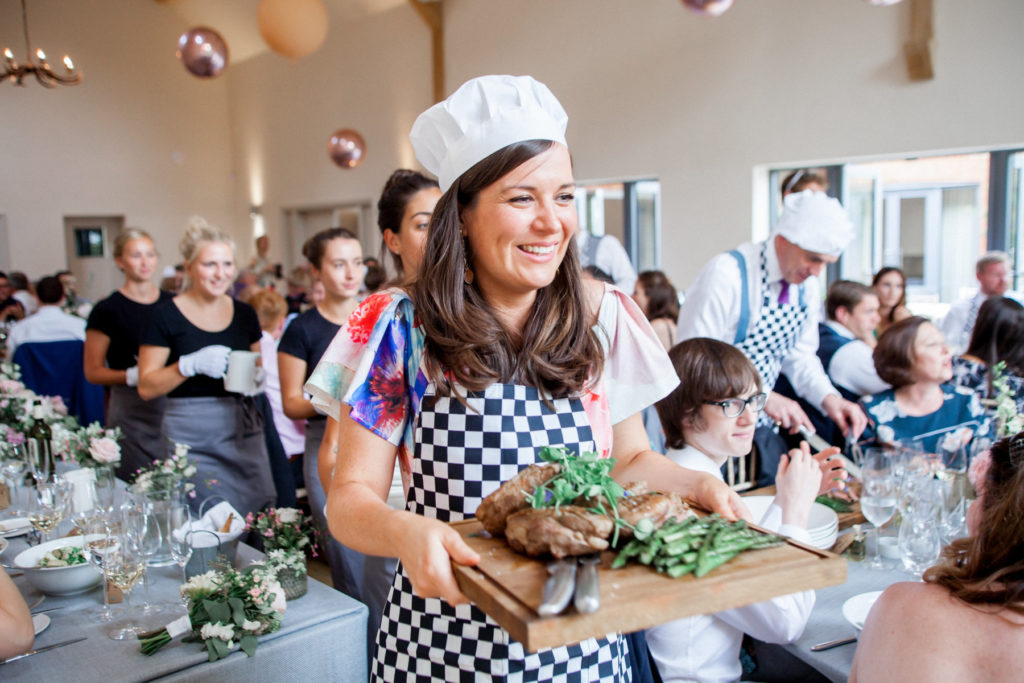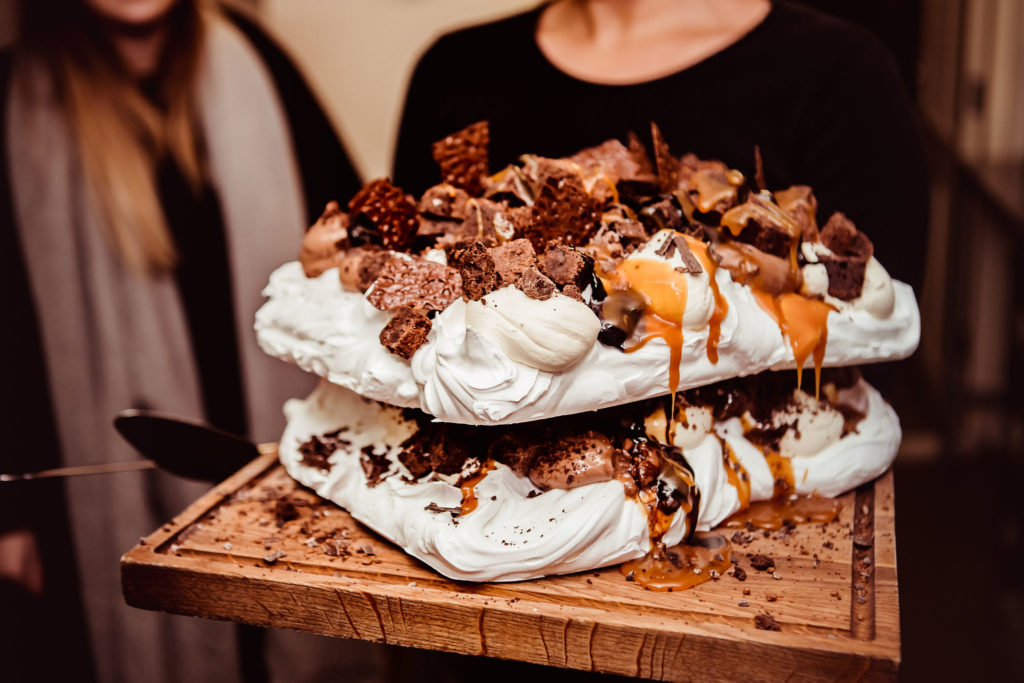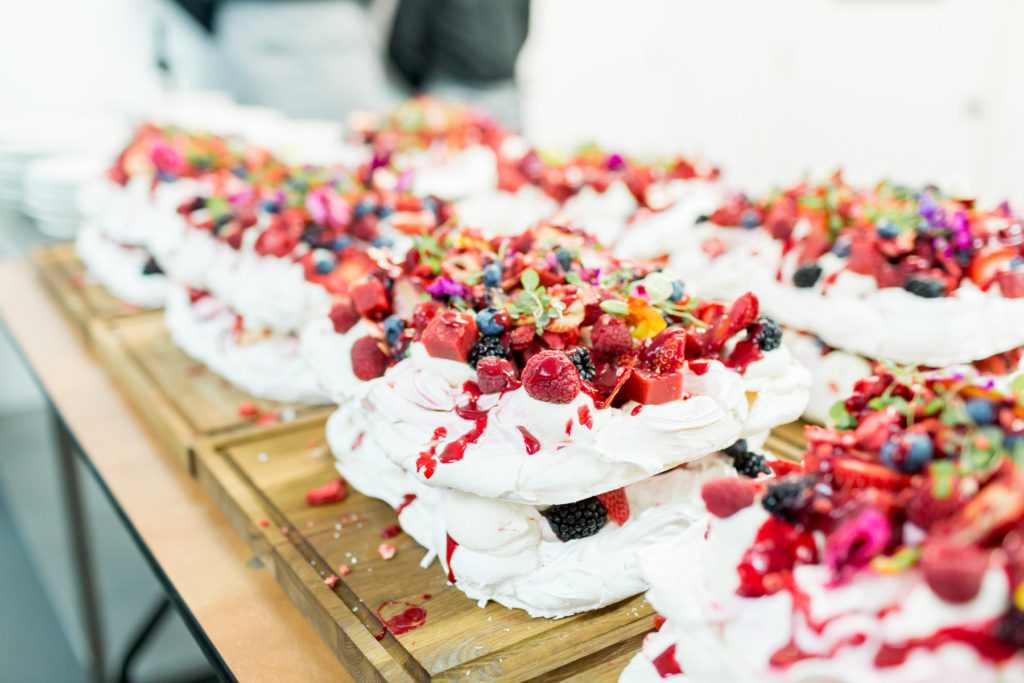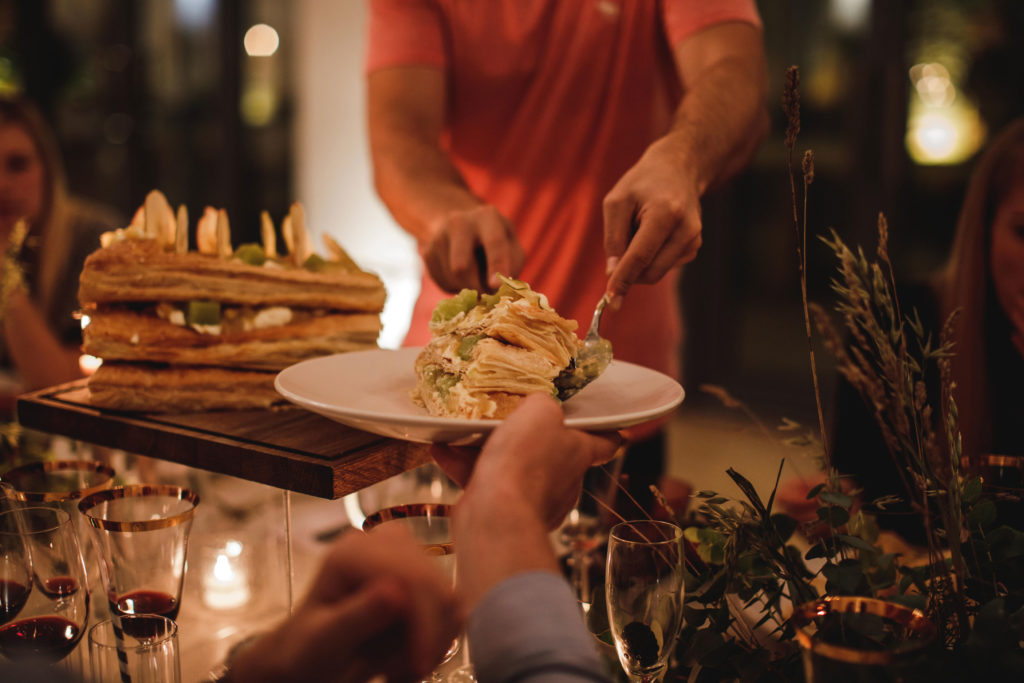 Food Stalls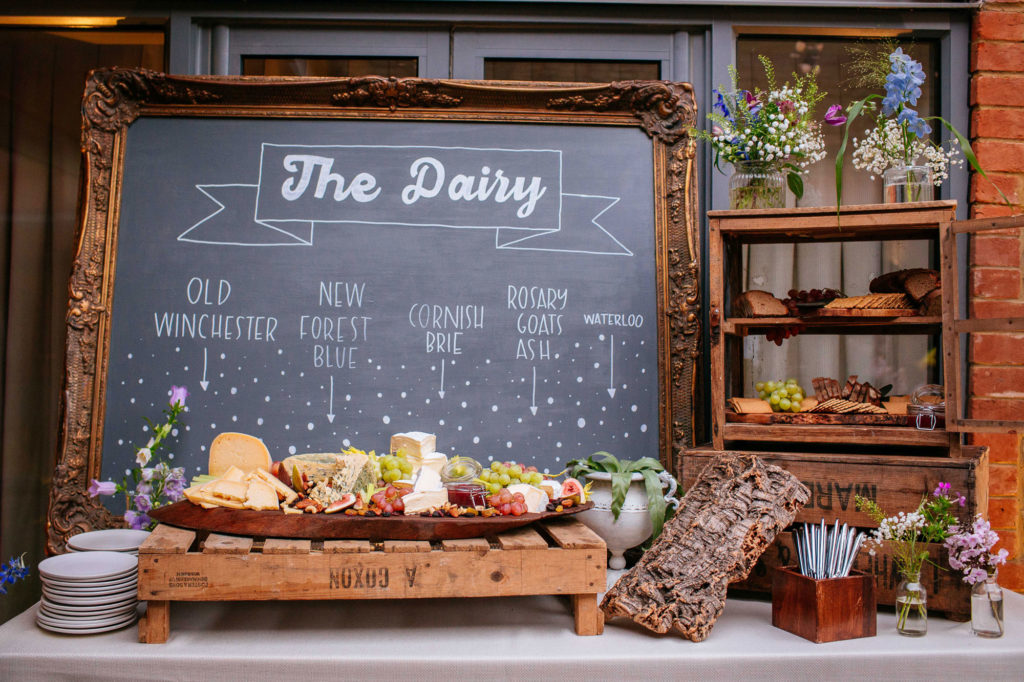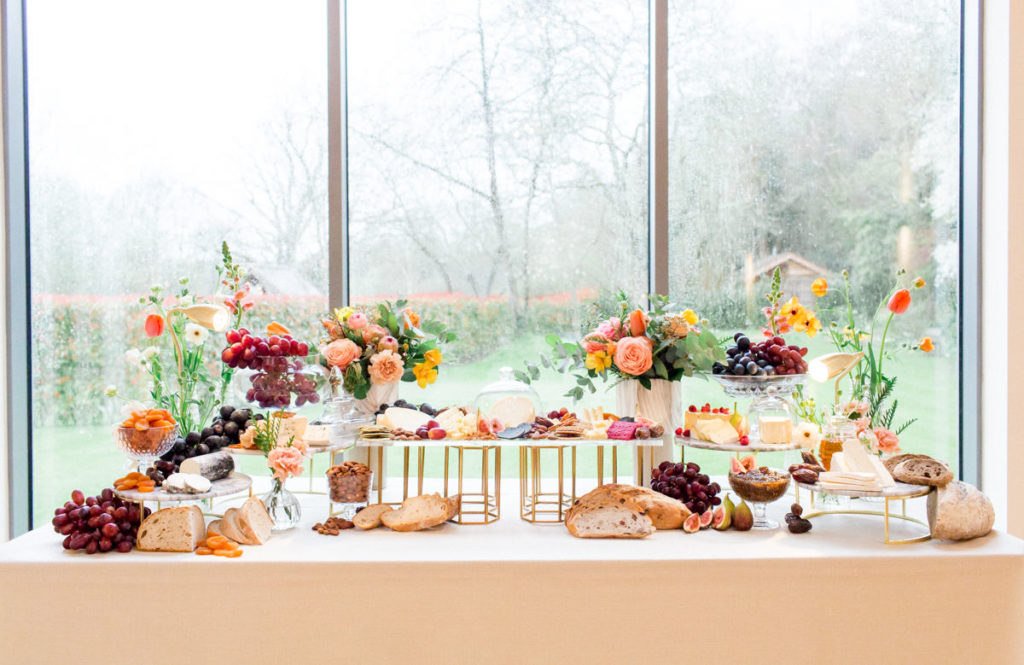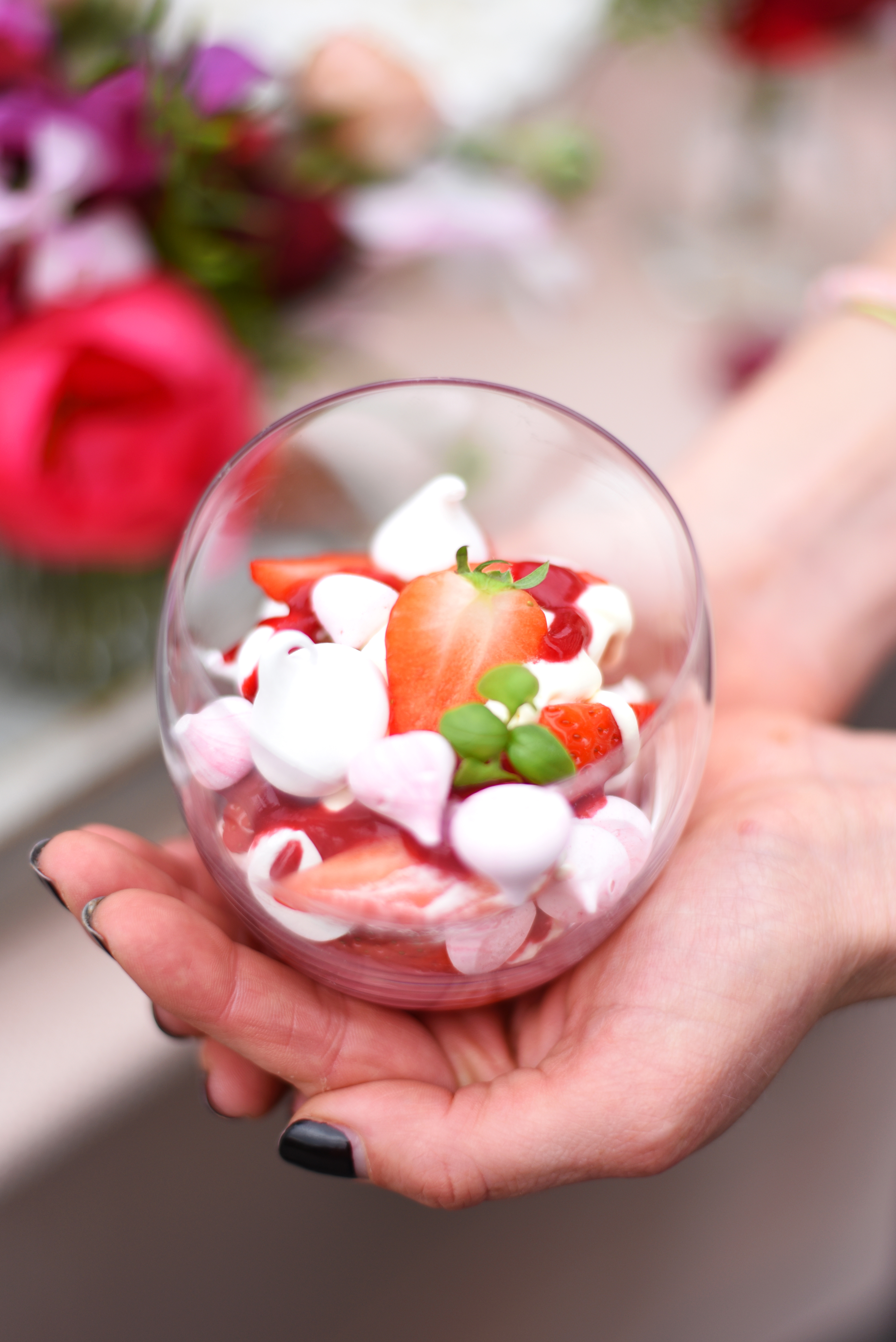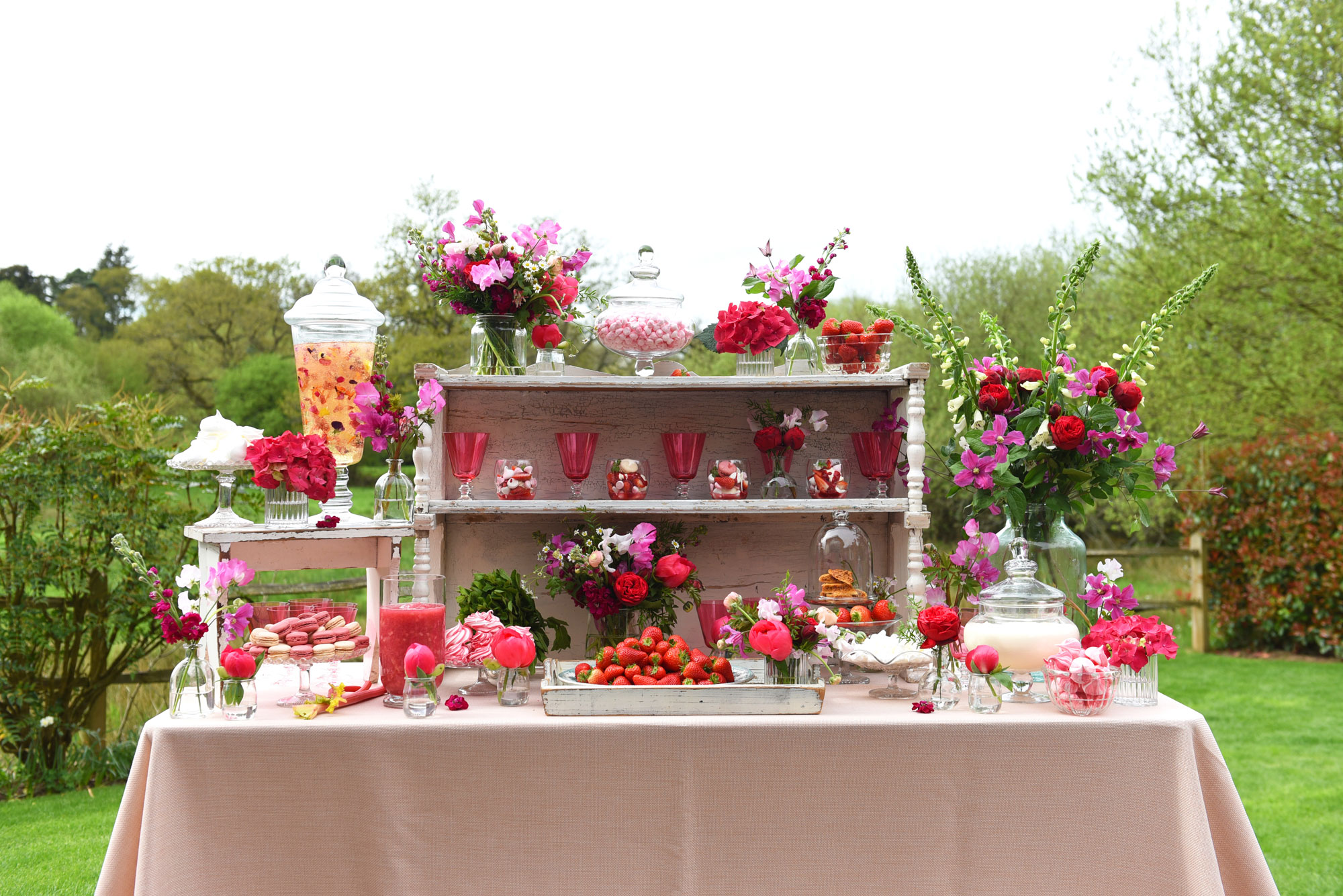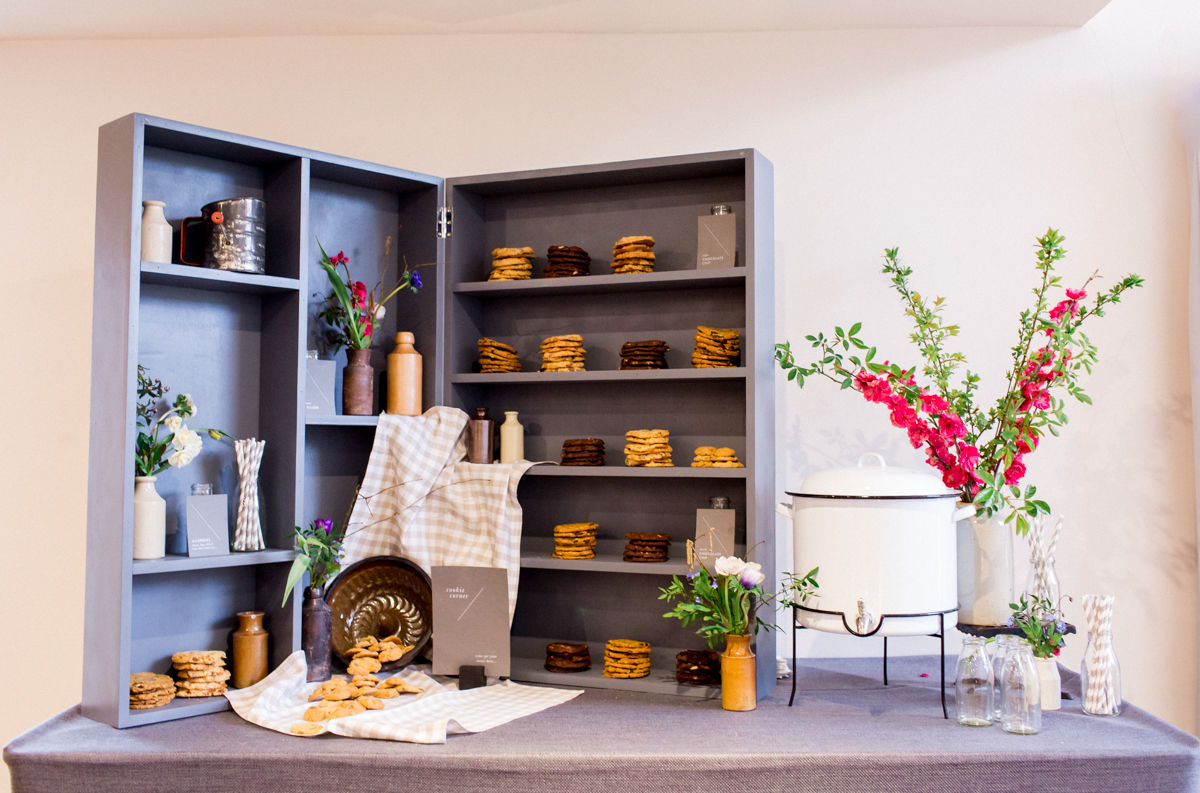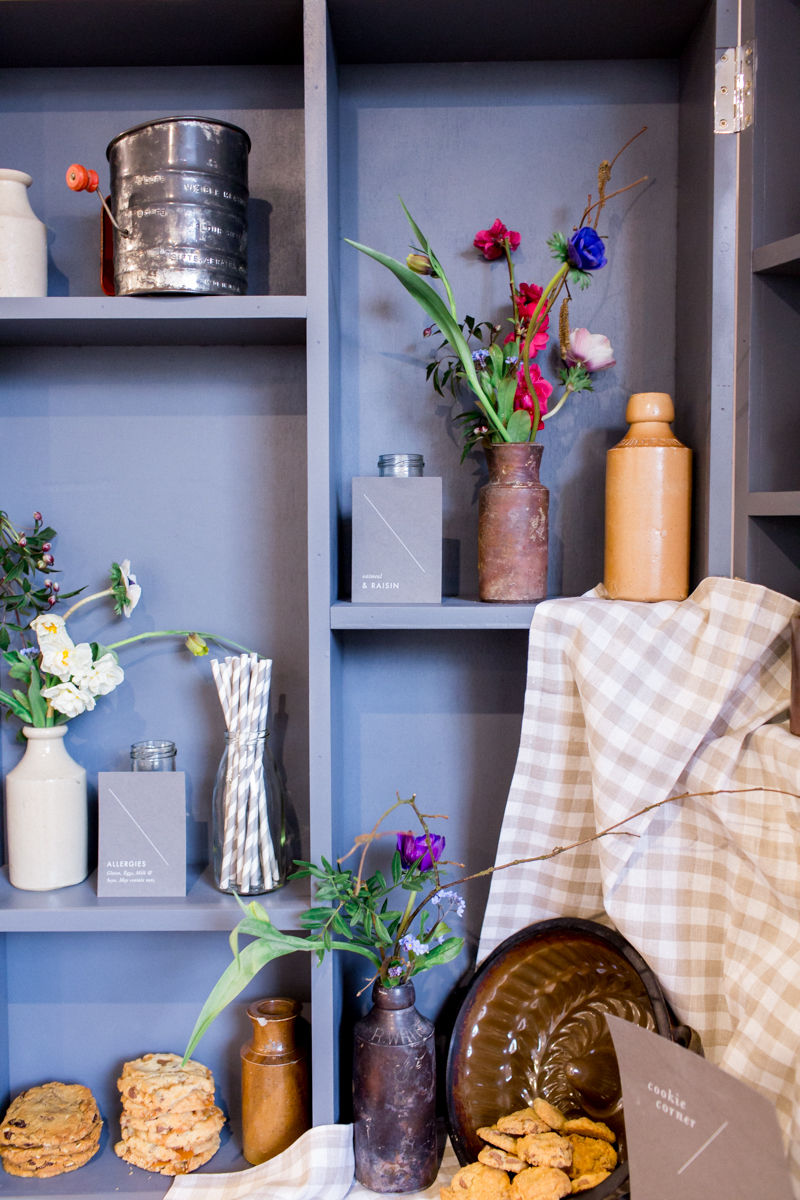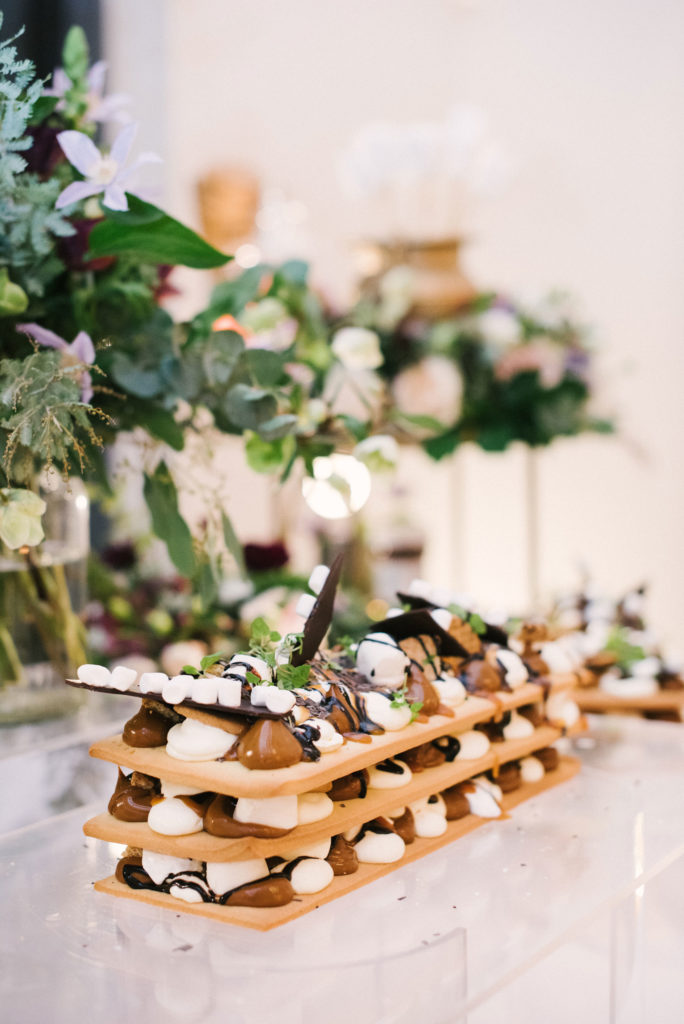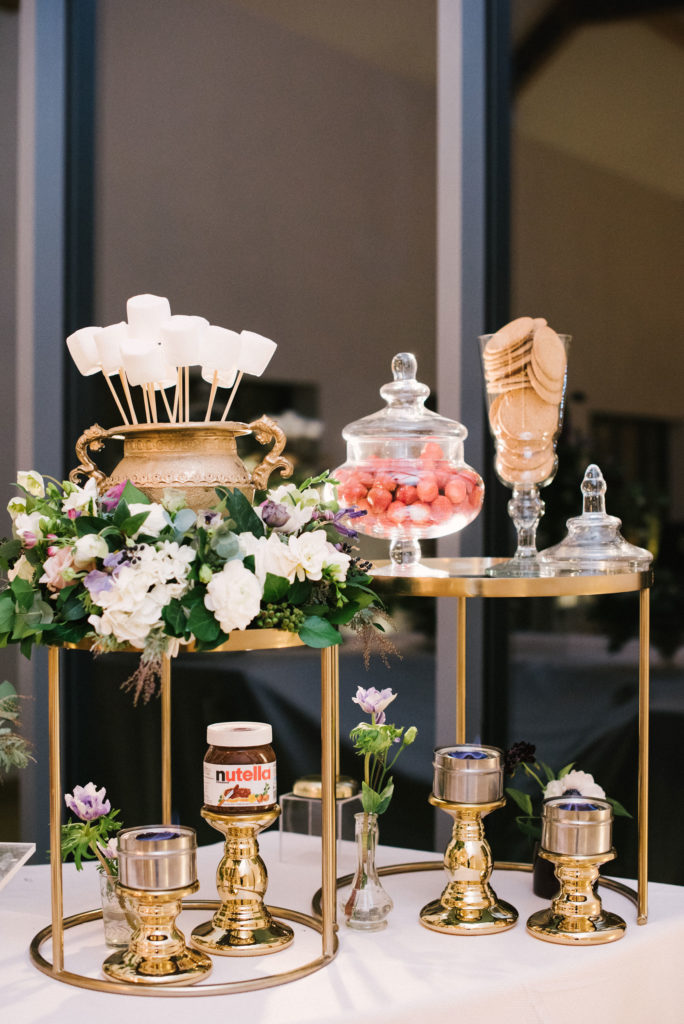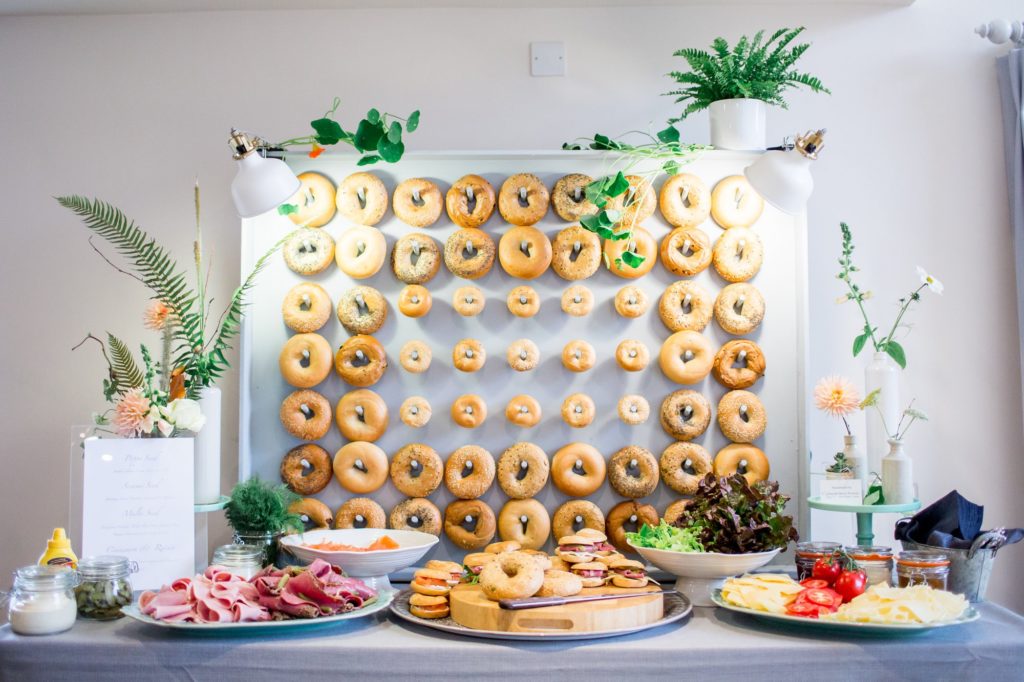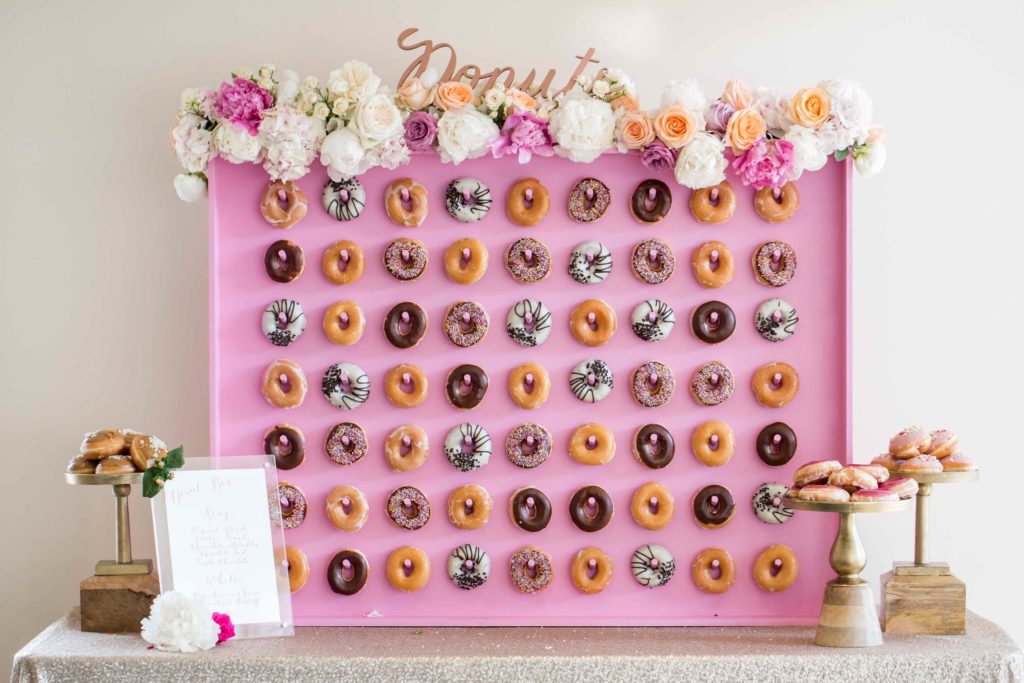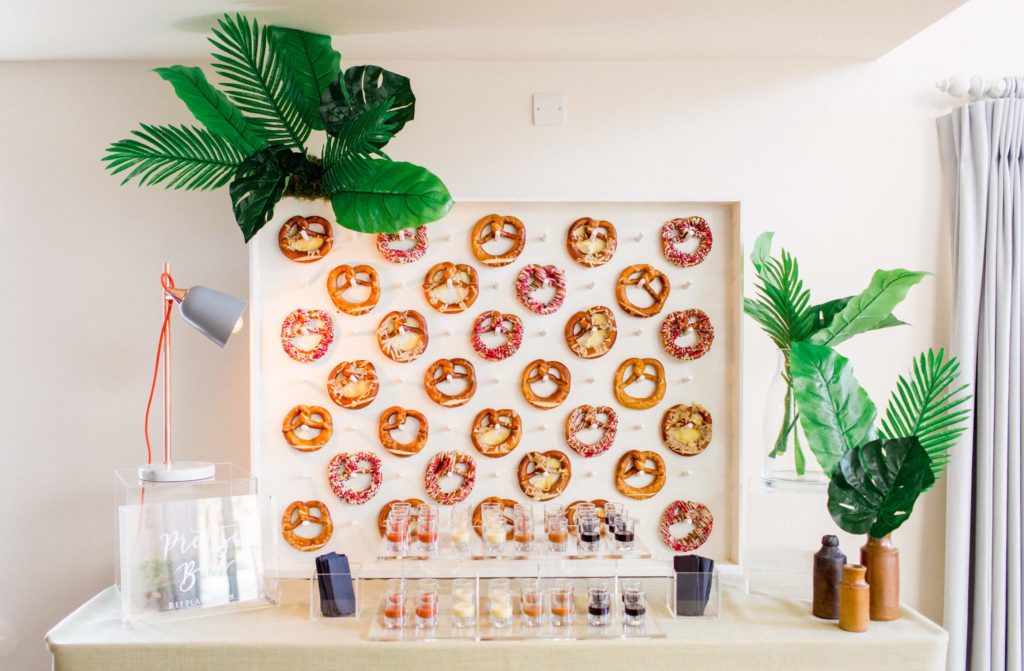 Patisserie Bars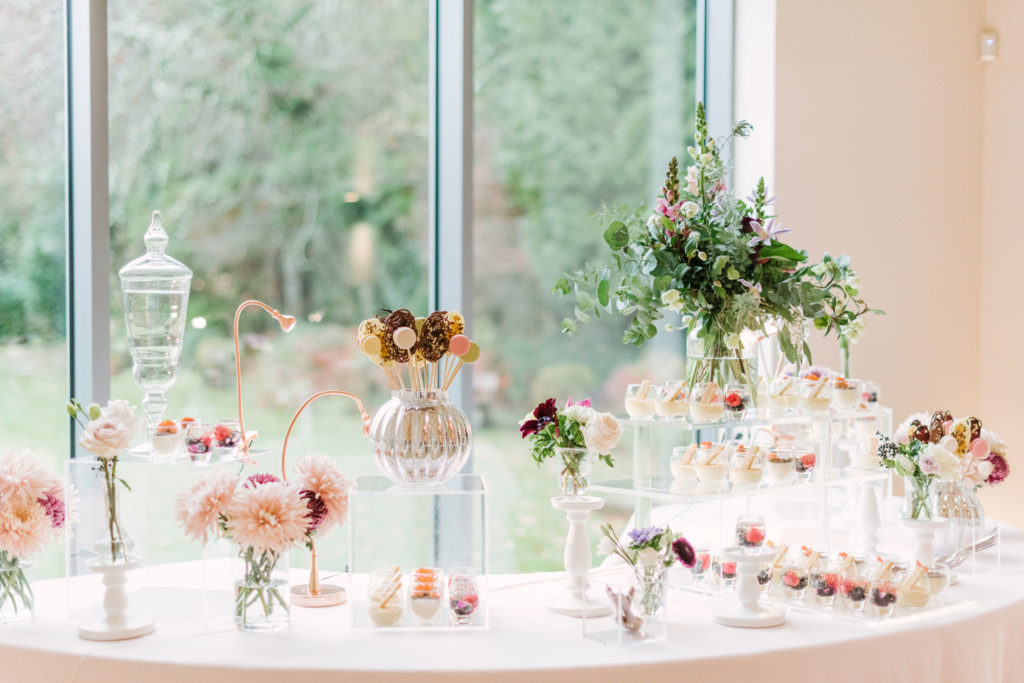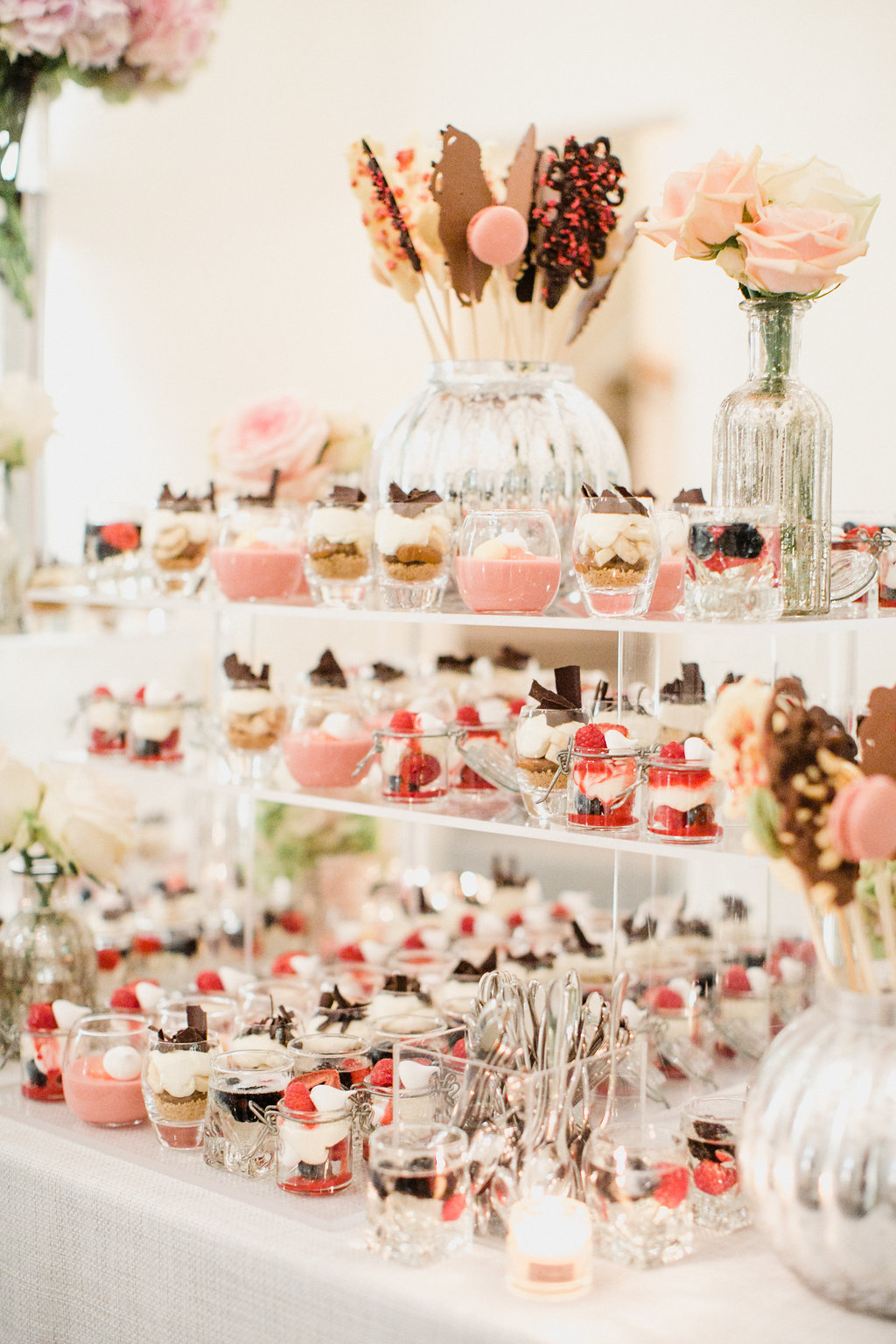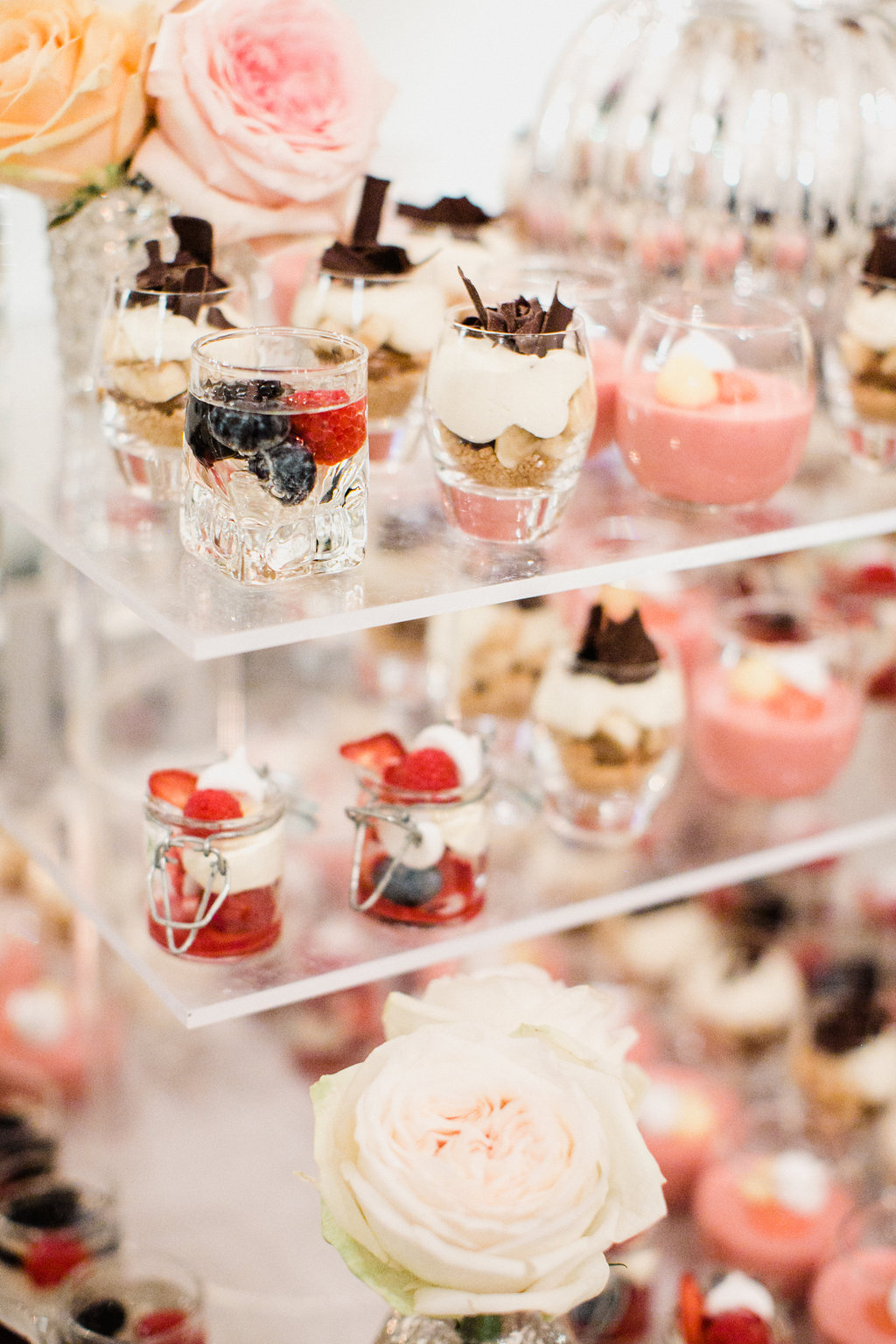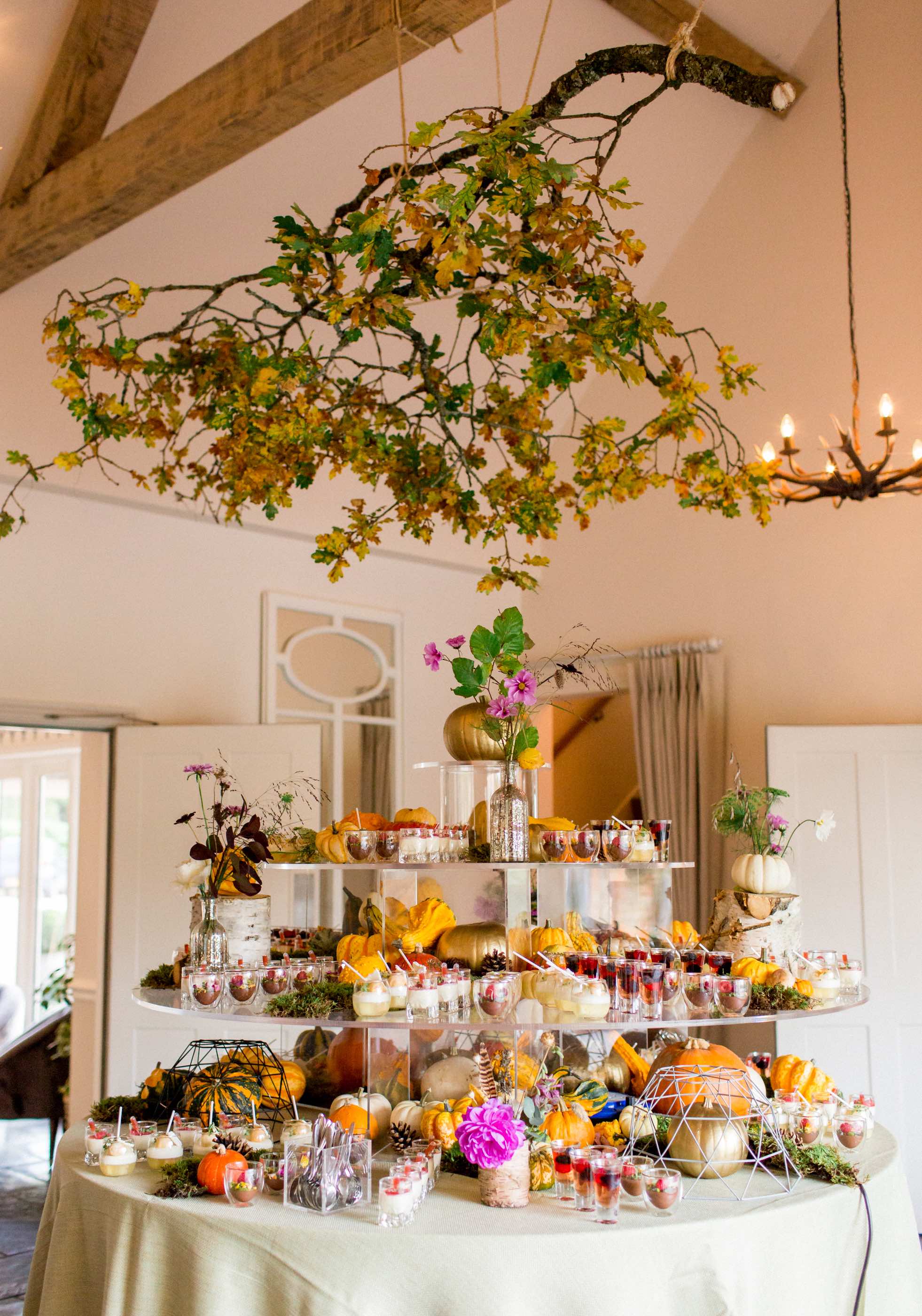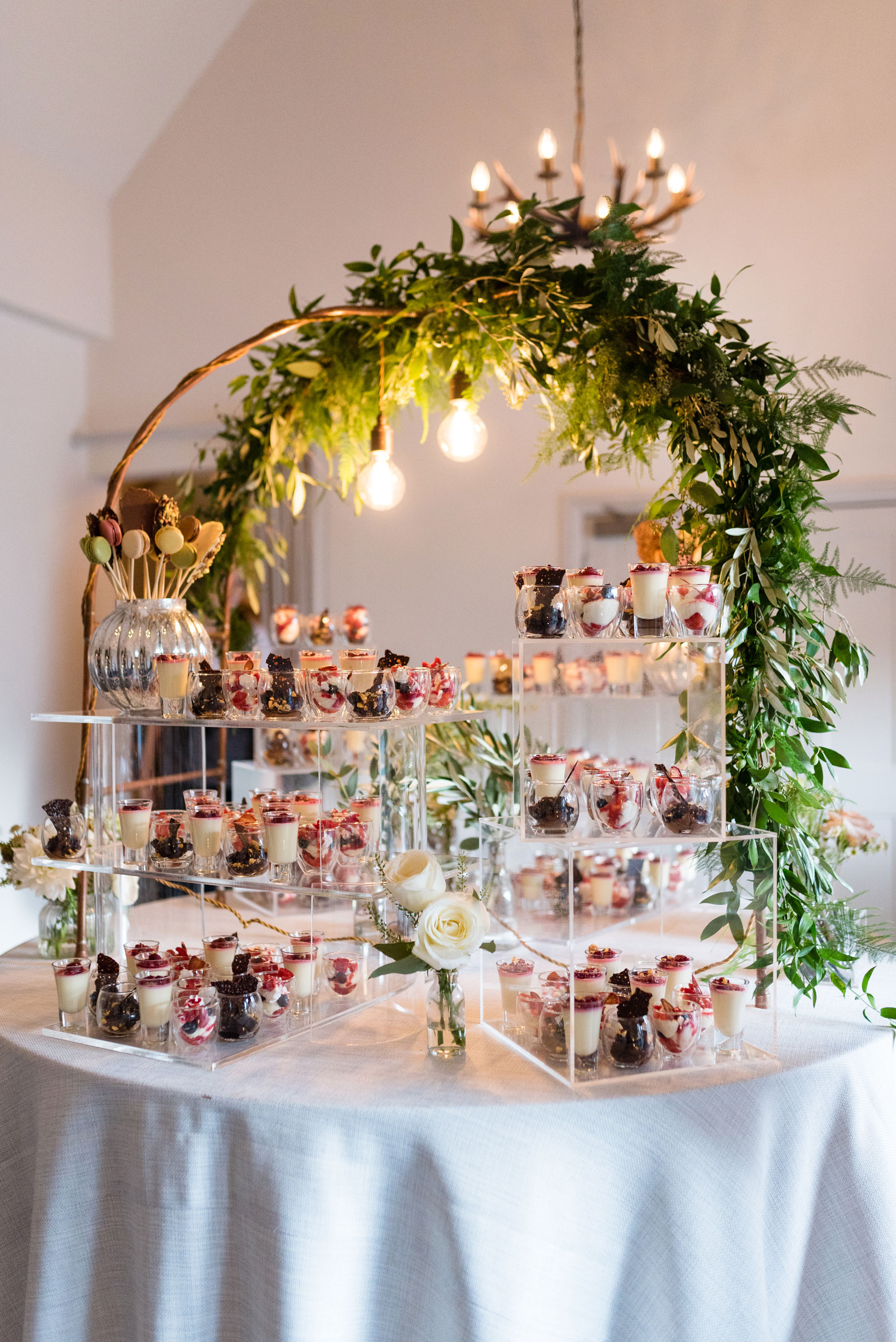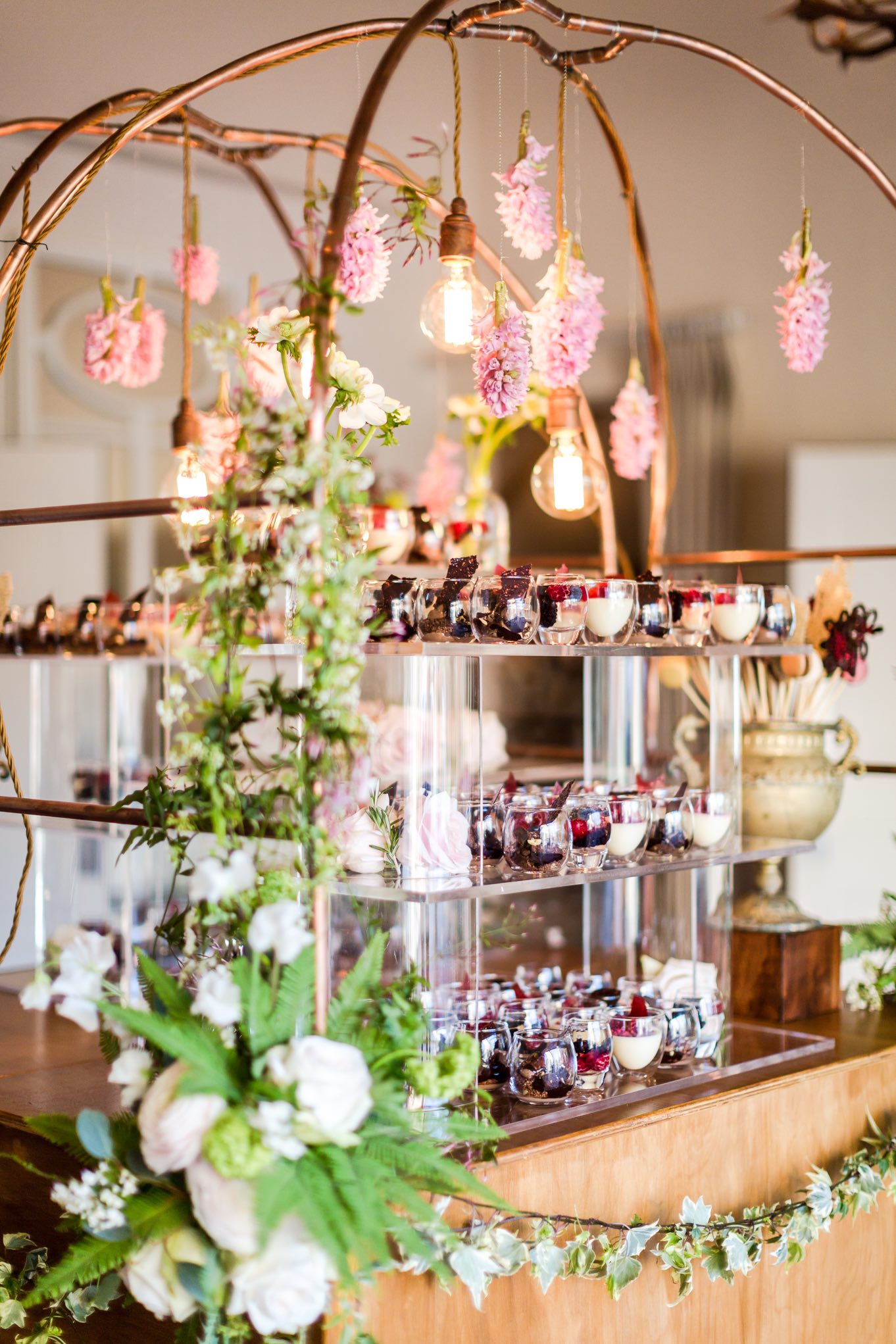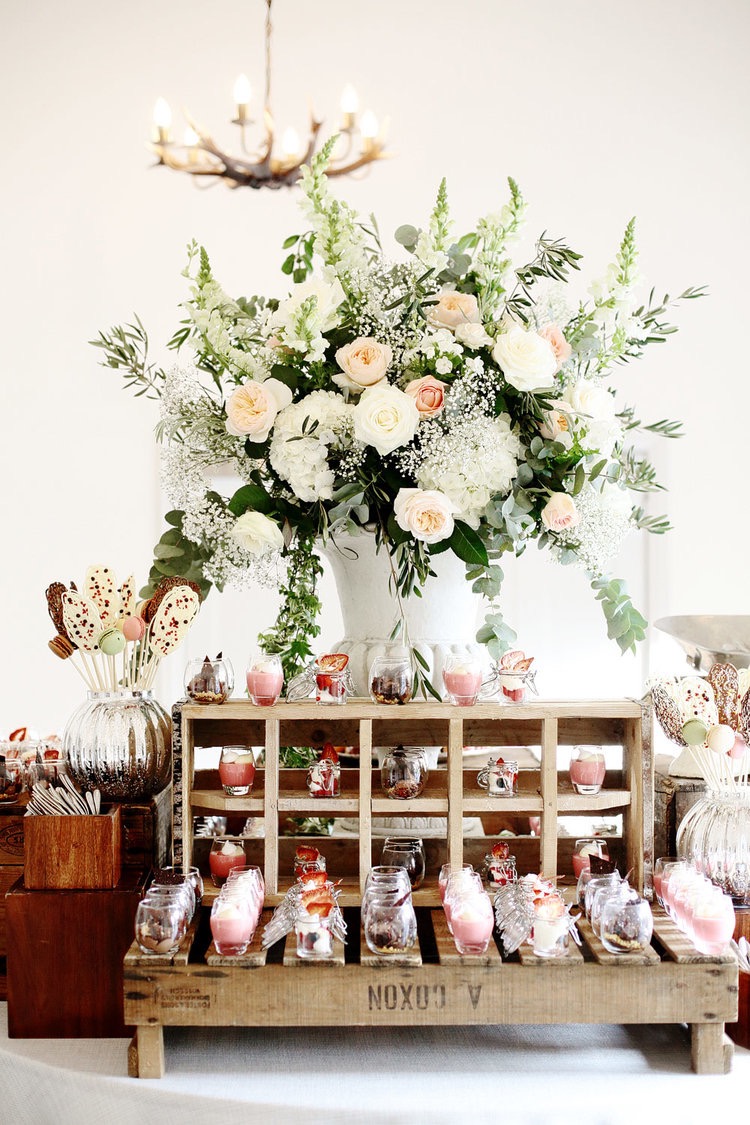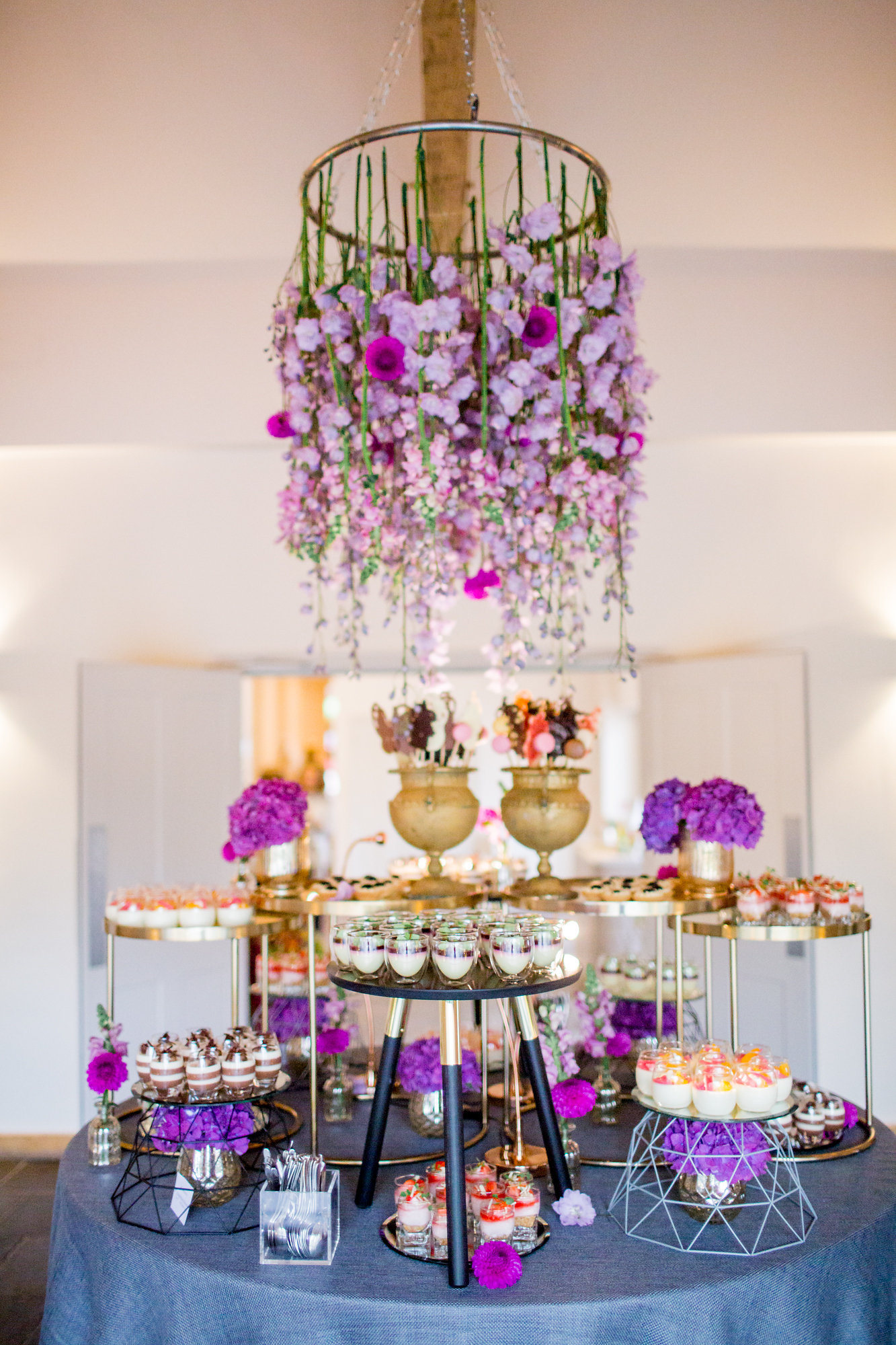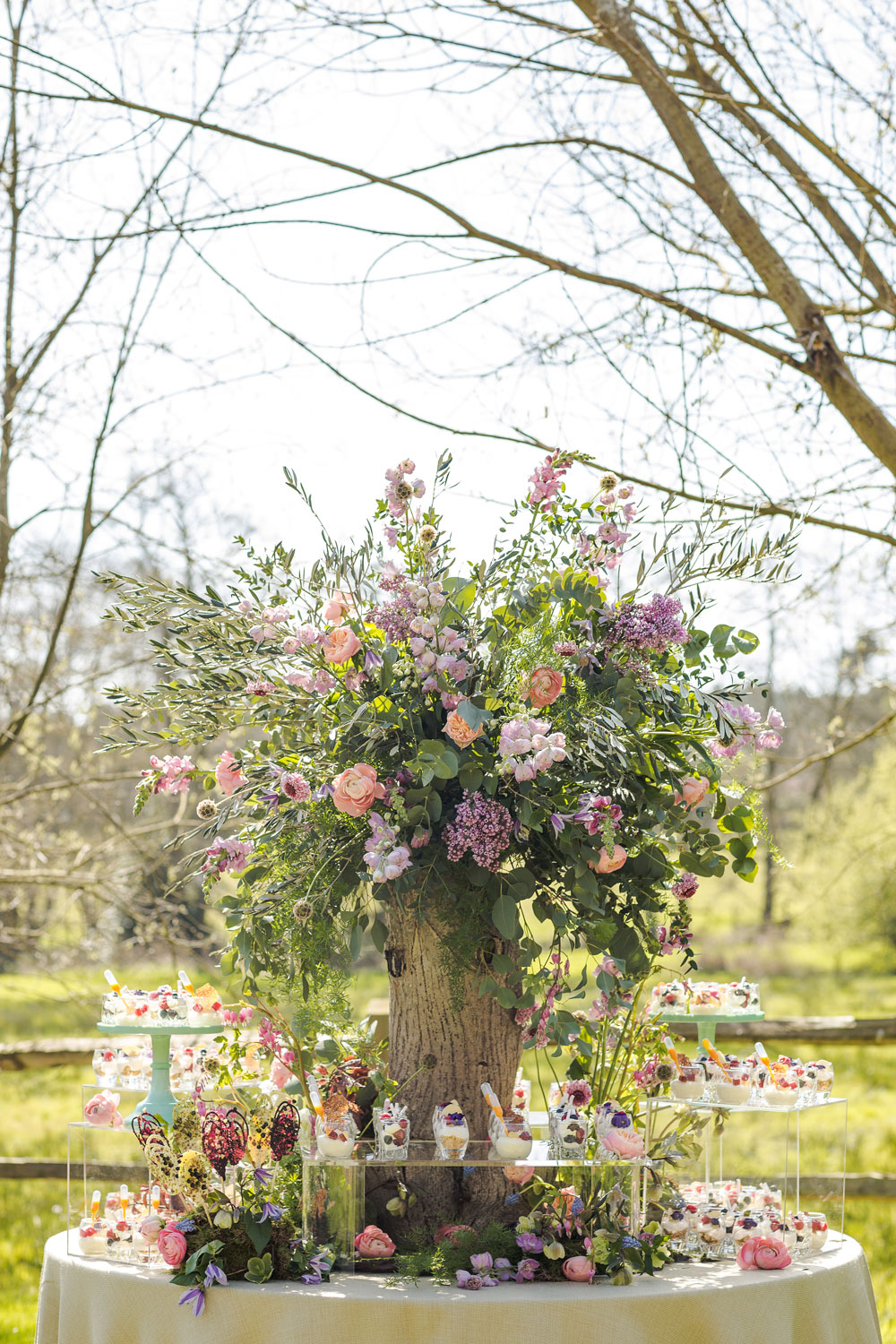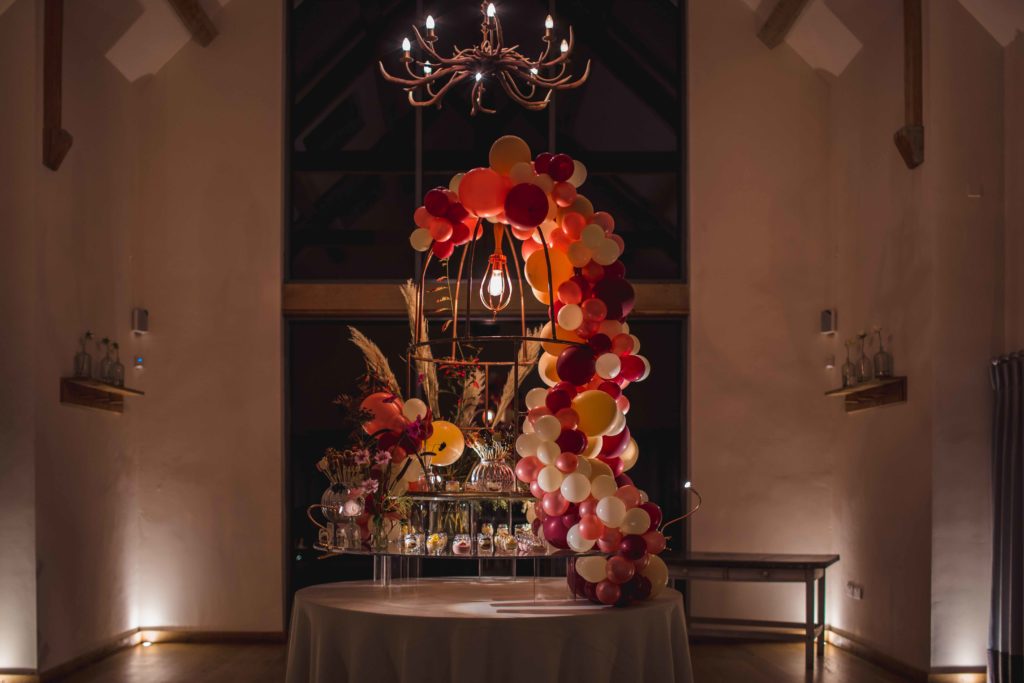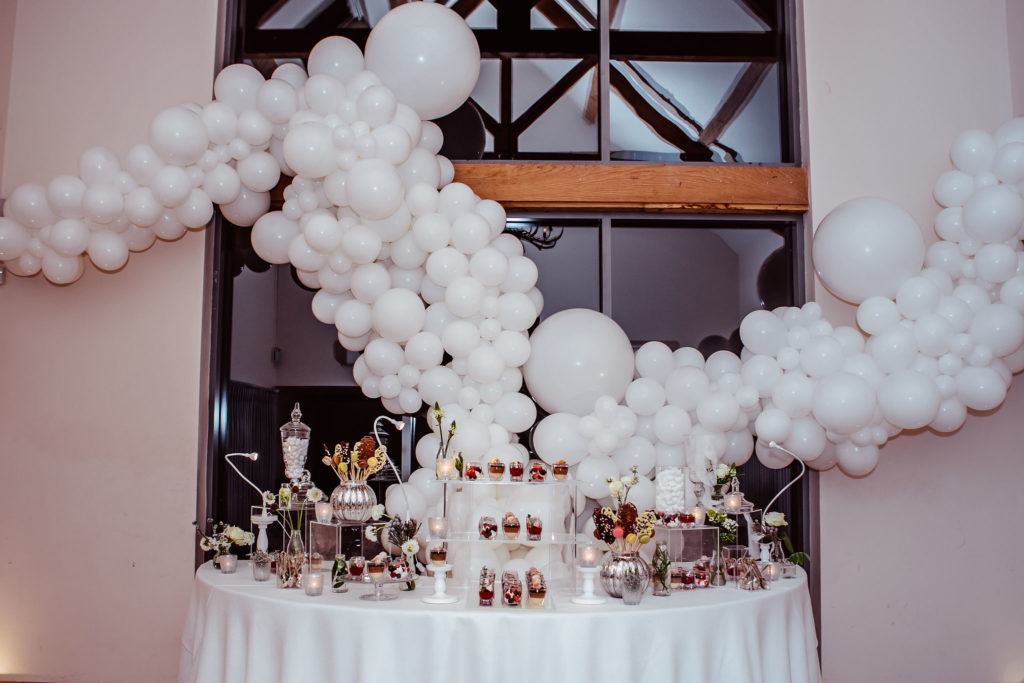 News : 25 / 02 / 19
10 Questions with Hannah Berry Flowers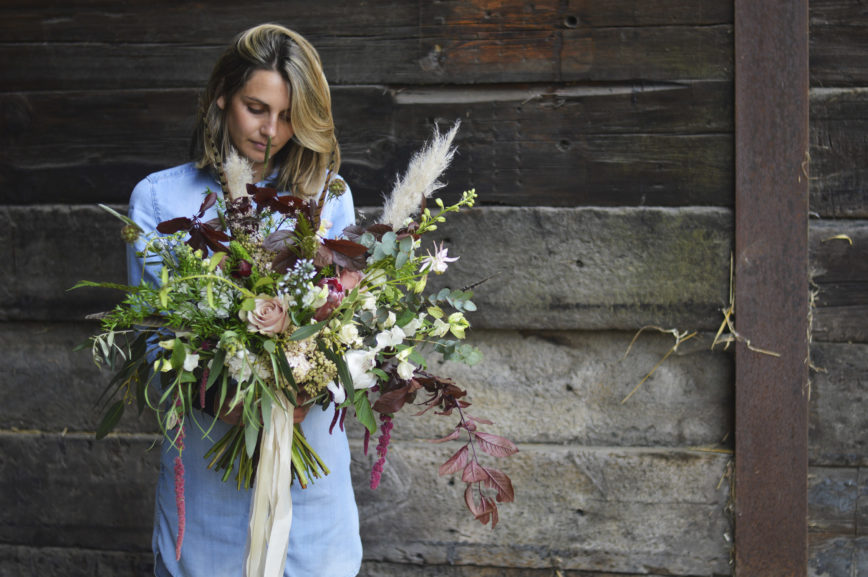 1. How did your passion for floristry come about?
Ever since I can remember, I've have always had a passion for flowers! The home is never complete without a flower in a room. I have always loved growing them, picking them and making things with them, whether it was creating pressed flower cards (when I was young) daisy chains in the garden, or drawing or painting them. Whilst working as a waitress at a local wedding venue through my uni years, I used to get excited to see the flower scheme arrive for that weekends wedding & I think that may have been where it all began!
---
2. When did you make the leap to setup HBF & create flowers for gorgeous Wedding Days & what drew you to Weddings in particular?
Floristry was a career change for me … having worked in the television industry previously as a camera operator and editor, I found the job wasn't fulfilling my creative side enough, so out of curiosity and love for flowers I looked into work experience in a local florist shop.
My work experience soon turned into a full time position. Without any qualifications in floristry, I longed to further my knowledge and learn new technical skills, so I enrolled on a course at Merrist Wood Agricultural college where I studied and gained my Level 3 in Floral Design. This provided me with the skills, technical ability and confidence to work as a freelance florist. For two years I enjoyed working with various inspiring and creative floral designers and from this point, I just knew creating wedding flowers was the career for me. In 2013 HBF was born and I haven't looked back since.
---
3. How would you describe your style of floristry?
It took a while for my style to evolve, but I can strongly see now my signature style is natural, earthy and organic for sure! Always lots of detail and texture and many of you will know I often love to add the odd Pheasant feather in!
---
4. What can couples expect when they choose you to create their dream Wedding Flowers? 
The design process and building a working relationship with each client is the most important part to providing the perfect flower scheme.
Getting to know & understand the clients is crucial, so I always ensure that the design process is thorough. This can also be the most challenging part, as often the clients know little about flowers and it's my job to take on board and understand their thoughts, ideas and inspiration and turn this vision into a reality.
These lengthy design meetings happen in my studio and I provide bespoke detailed proposals and mood boards throughout the course of meetings.
I never commit to more than 1 wedding a day as I want to provide all my clients with an exclusive service. It will always be myself who delivers the flower scheme alongside my team and we will always be onsite for the day to deliver and install, pin on the buttonholes/corsages and transport all the flowers from the ceremony area to the wedding breakfast room after the ceremony has taken place. We always ensure that every detail, no matter how small, is absolutely perfect before we leave the venue.
---
5. What do you love most about what you do?
My favourite thing about creating flower schemes is starting with a crips blank piece of paper (normally the year before) and seeing the ideas and creations evolve. Delivering the bespoke flower scheme on the day of the wedding is the cherry on the icing and knowing you have worked hard alongside your clients to develop and create their dream flowers.
---
6. What top tips & advice do you offer couples along the way?
I am always keen in using seasonal flowers (although most varieties of flowers are available all year round now.) It keeps the designs fresh and the flowers are usually better quality if its the right time of year for them.
---
7. What floristry trends are you seeing for 2019/2020?
I can see grasses (all different heights and varieties) especially Pampas Grass are going to be very popular next season! Great for me as I love a grass : )
---
8. What do you love the most about Millbridge Court?
Whats not to love … when you first enter through the front door, I always feel the need to take my muddy boots off as its like walking into a really homely room with the lush pink sofas and the smell of the scented Neom candle burning! Then theres the 2 stunning barns which are a complete blank canvas for decor and styling. I feel this sets the foundations to each unique flower scheme. I often say the views from the outside ceremony space looks as though you are looking through a frame at a stunning oil painting landscape, with the odd cow grazing away. And the hidden bridal cabin (The Hideaway) – simply magical!
---
9. Outside of creating beautiful Wedding Flowers, what other hobbies/ passions do you have?
Walking Dug (my very naughty Cocker Spaniel) pottering and growing flowers in my flower cutting garden, crocheting, painting and sailing (not that I get much time to do the latter!)
---
10. What are your three favourite industry professionals/ brands to follow on Instagram?
@local_milk (blogger & creative)
@the_blue_carrot (Florist)
@floretflower (Florist)
---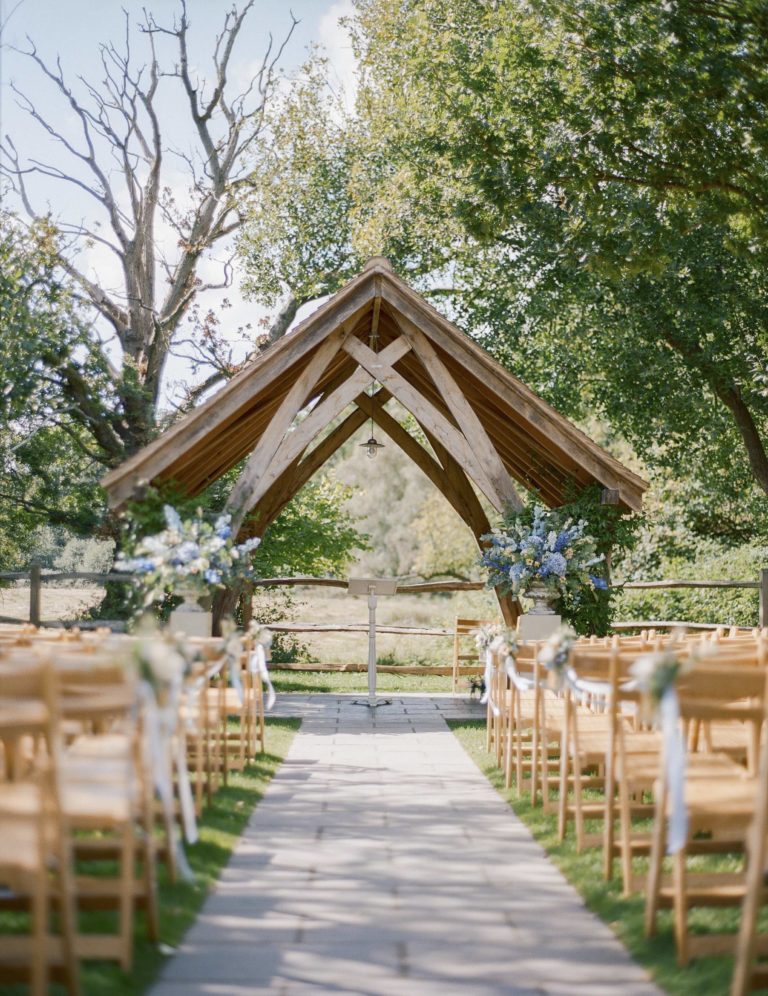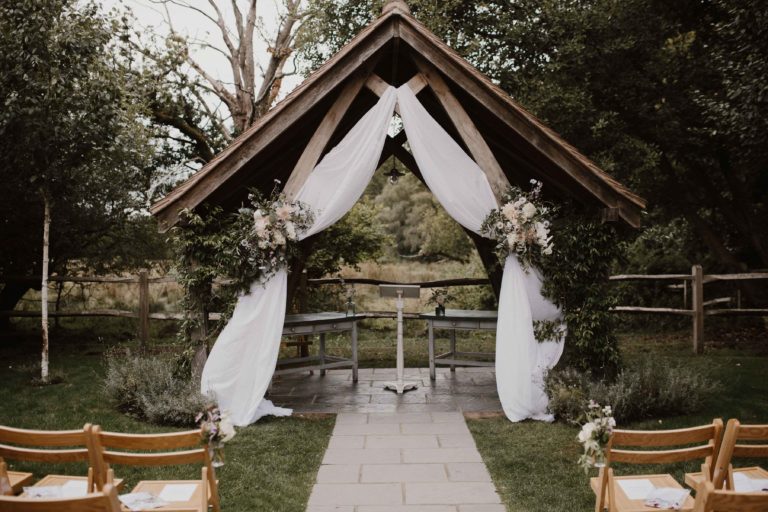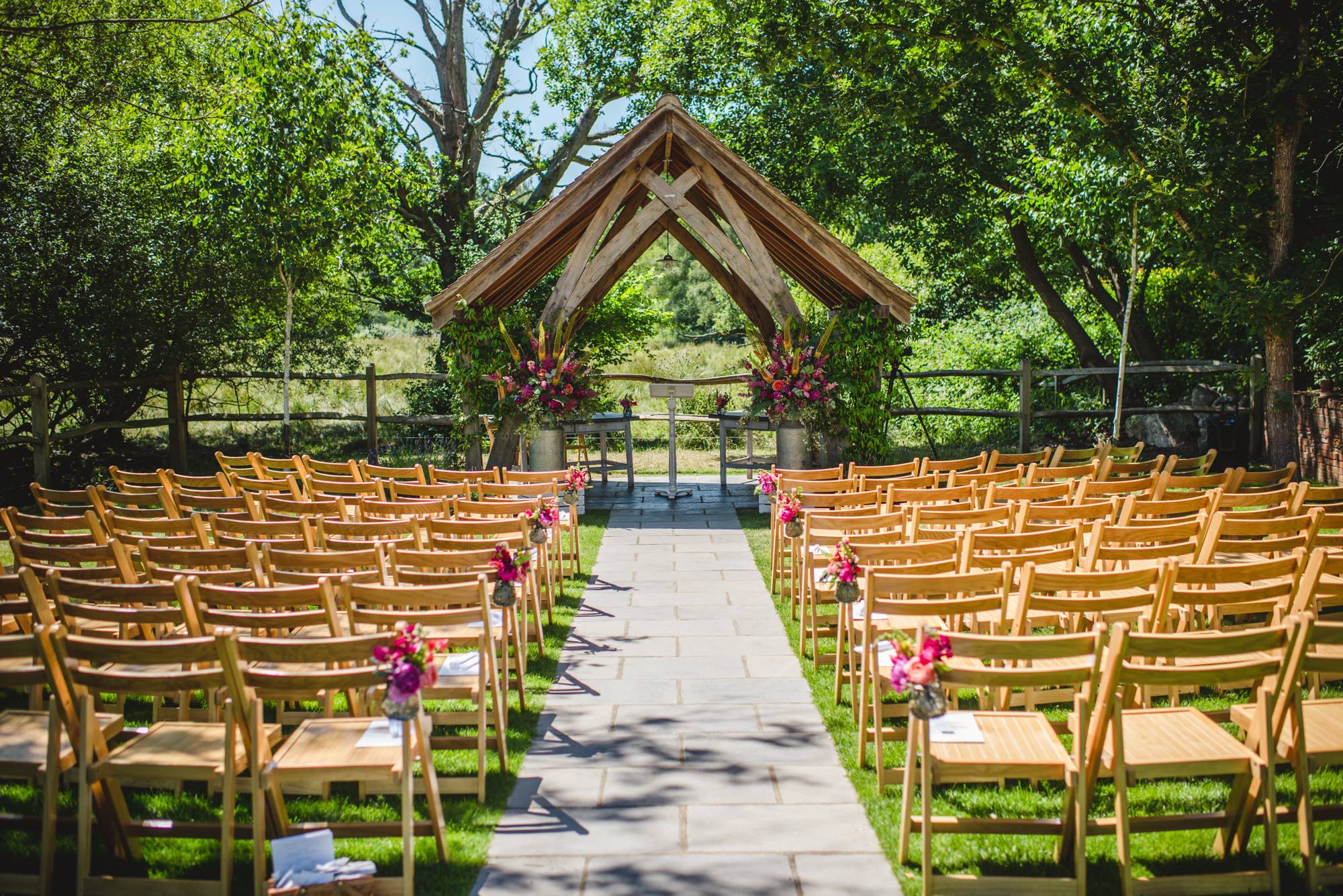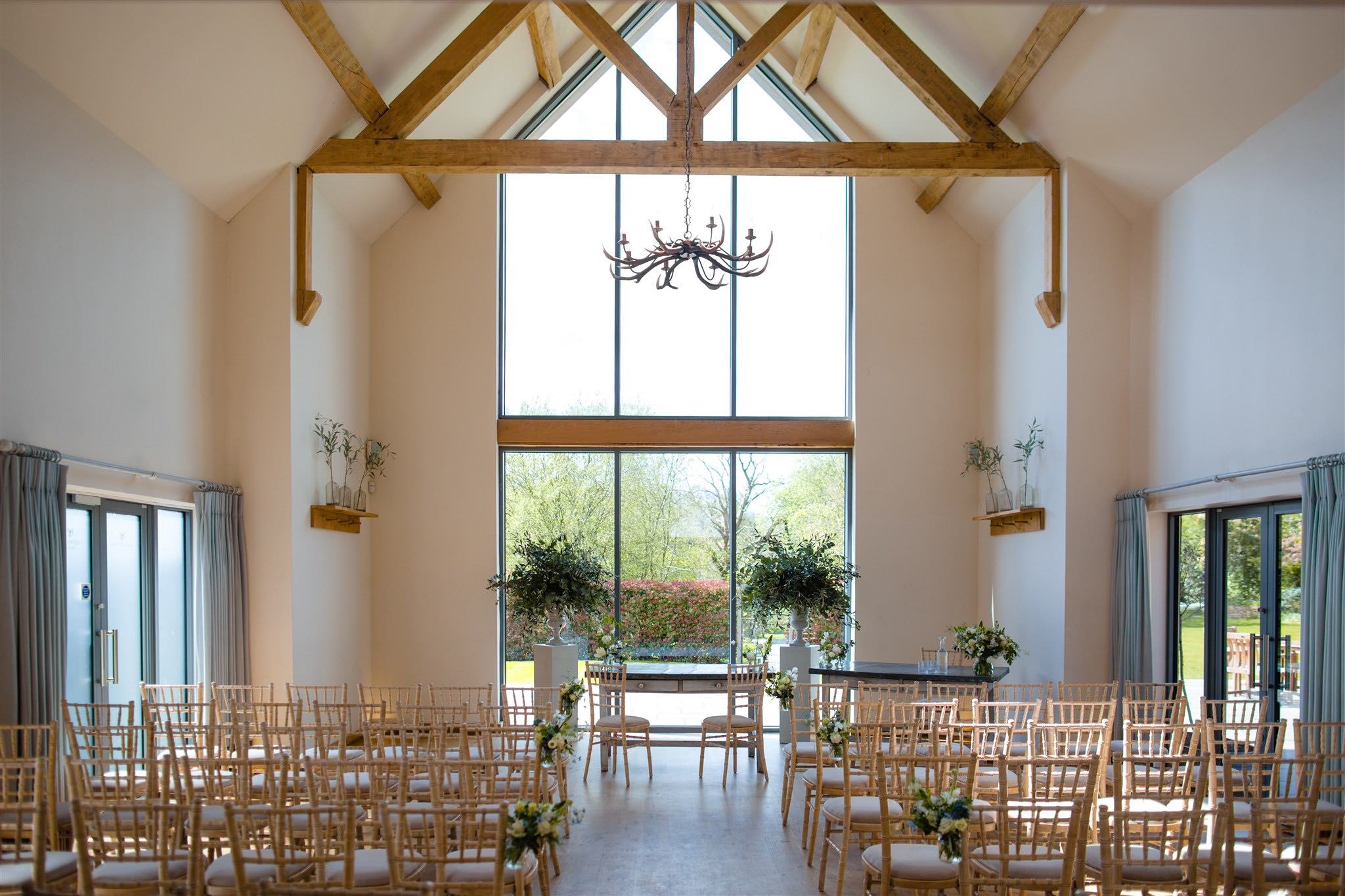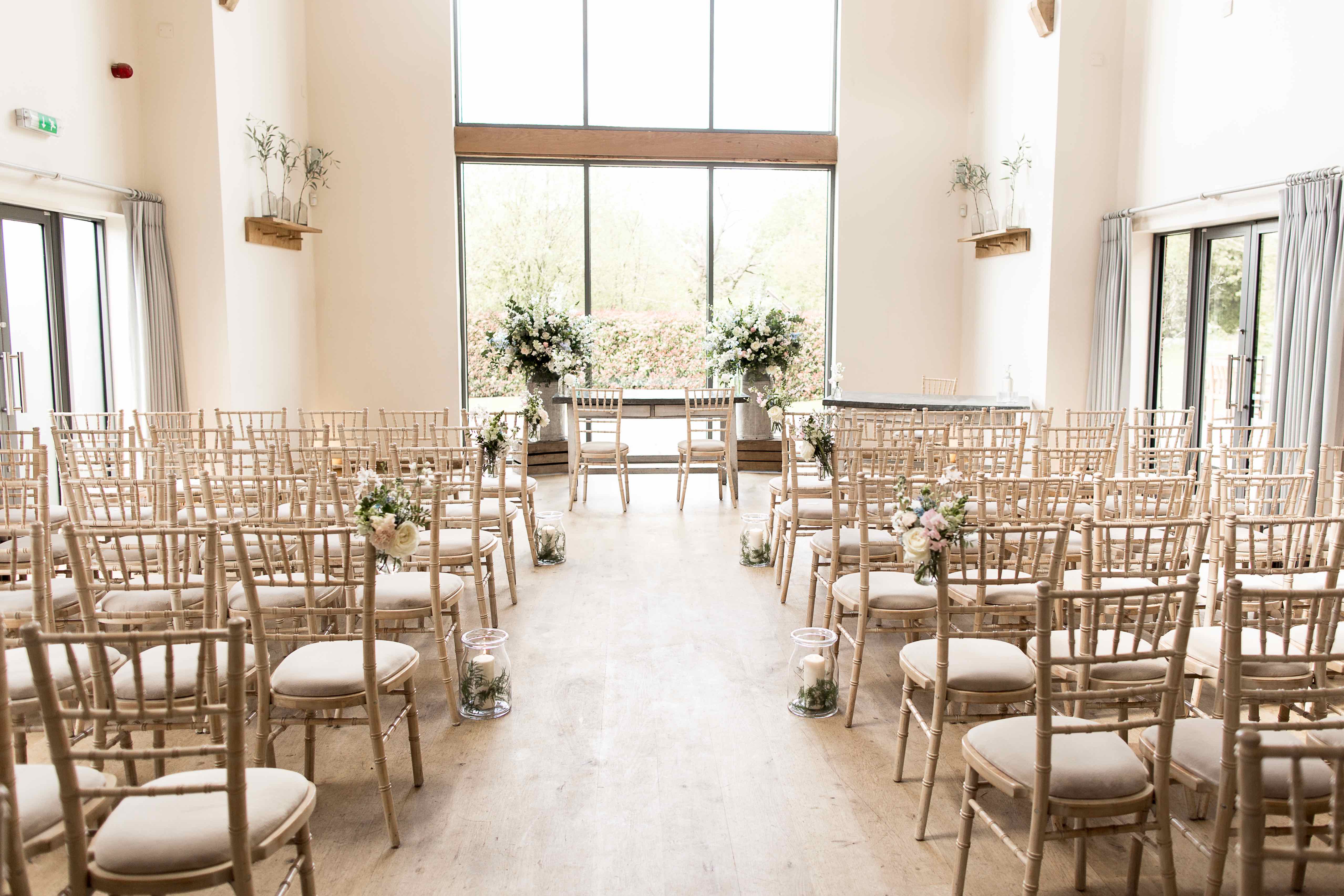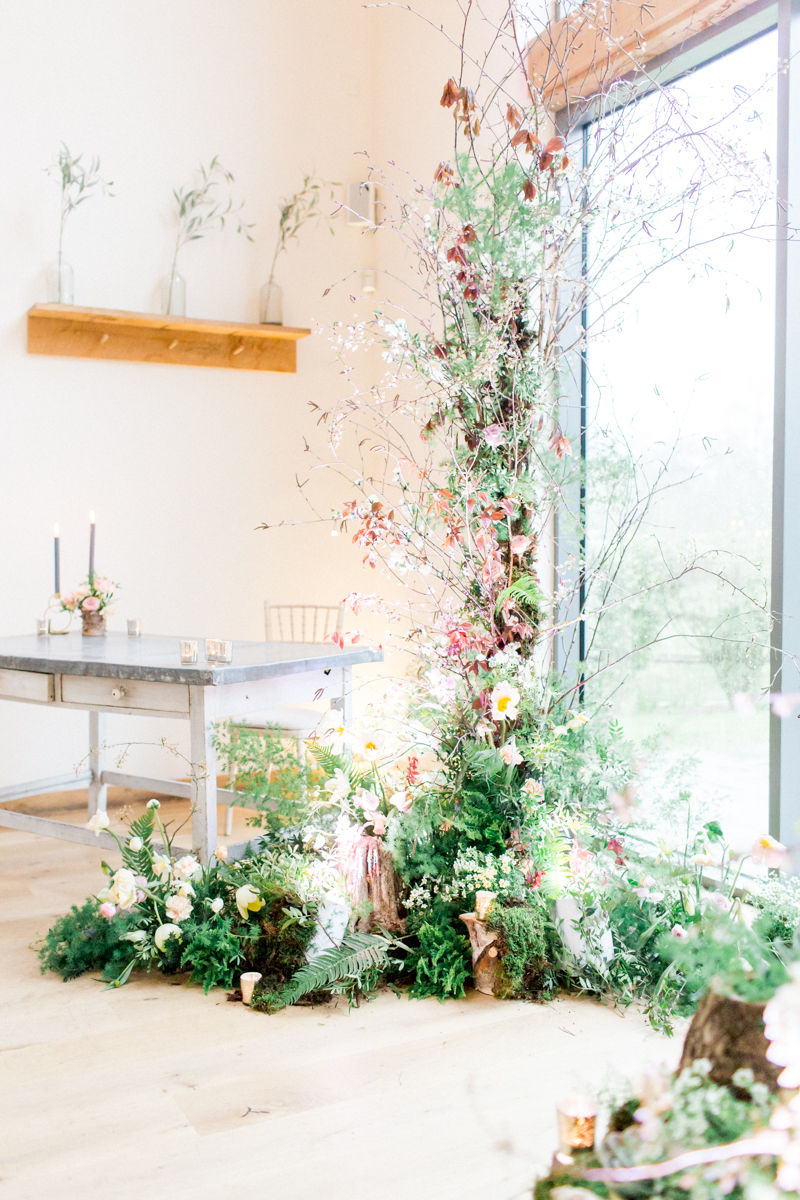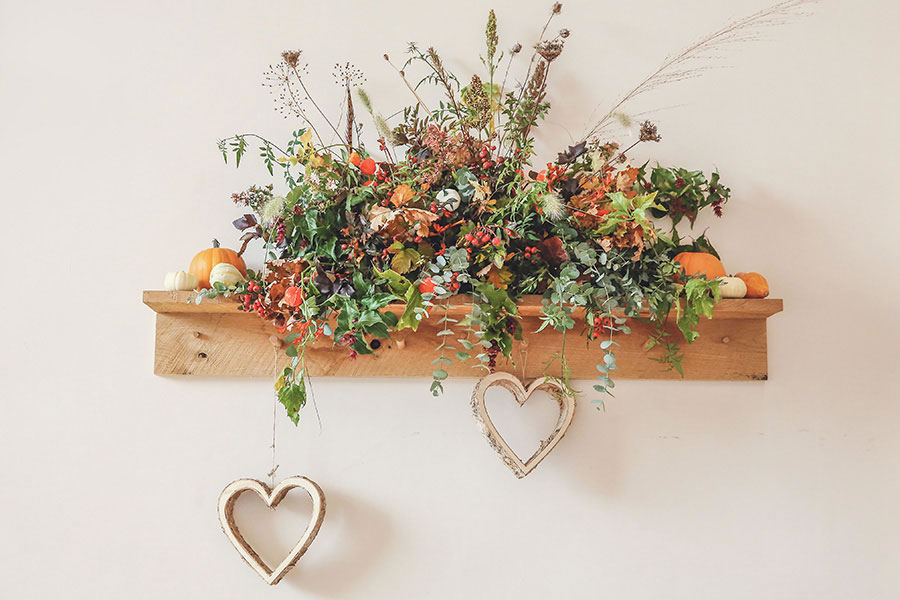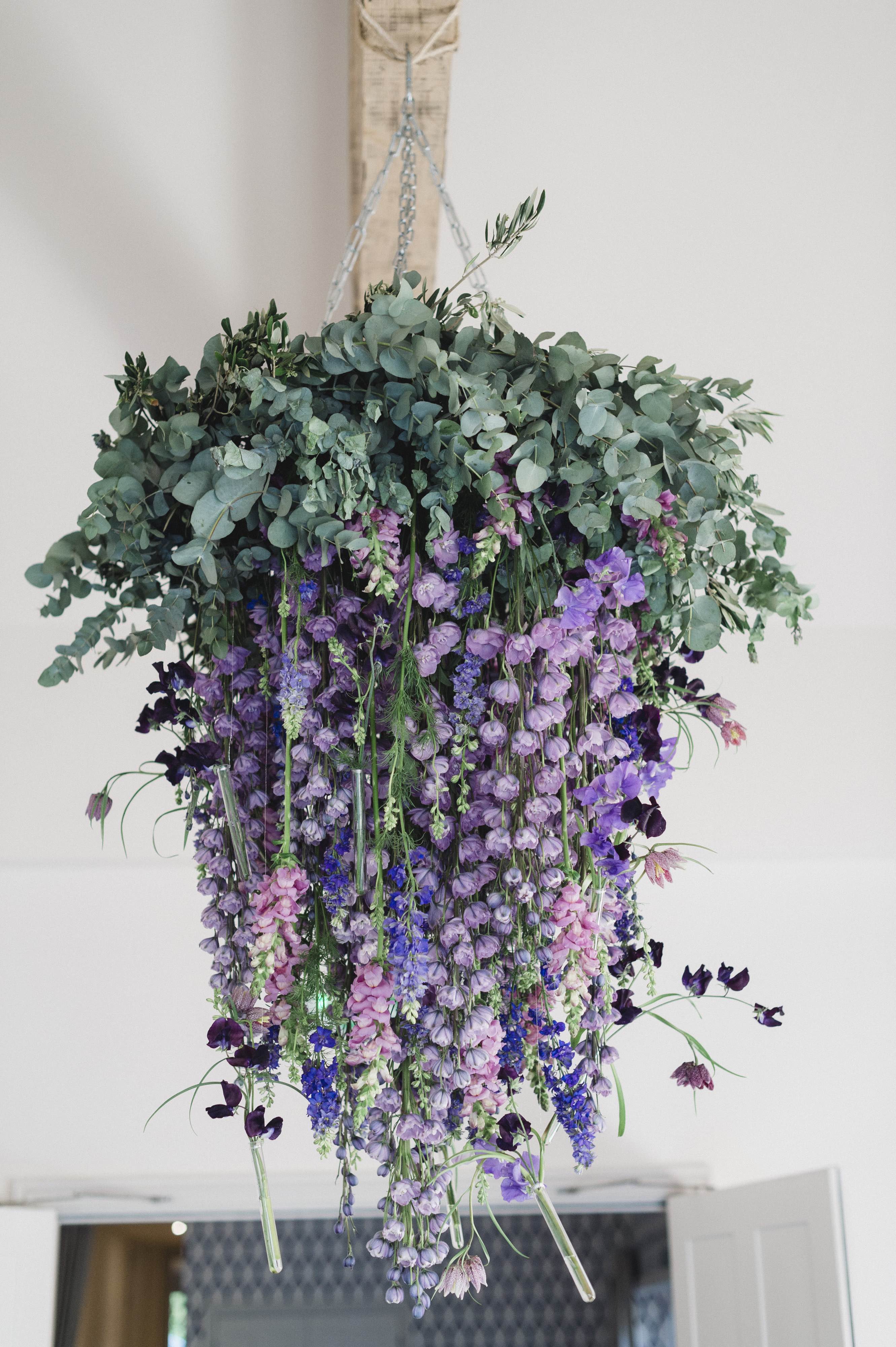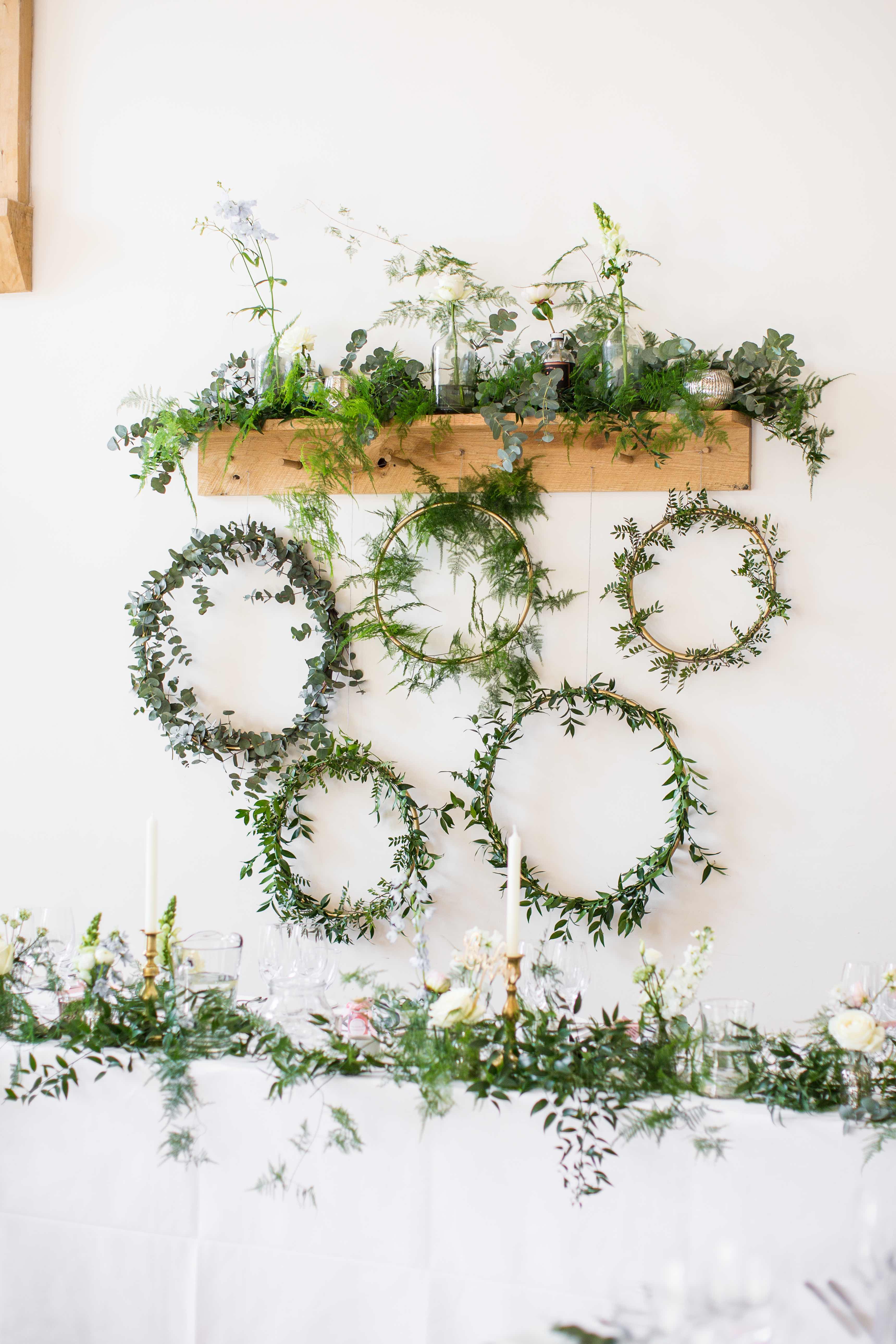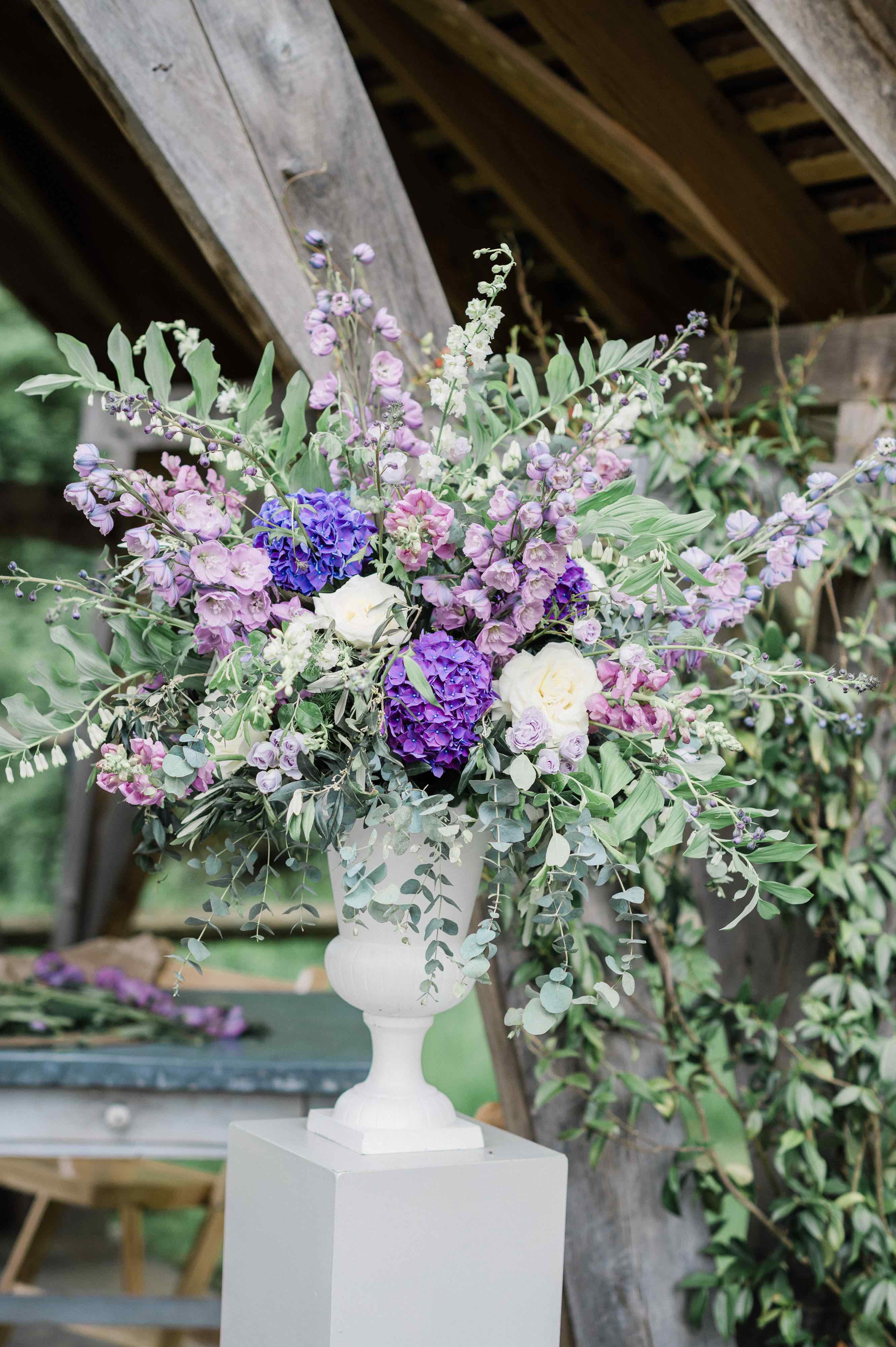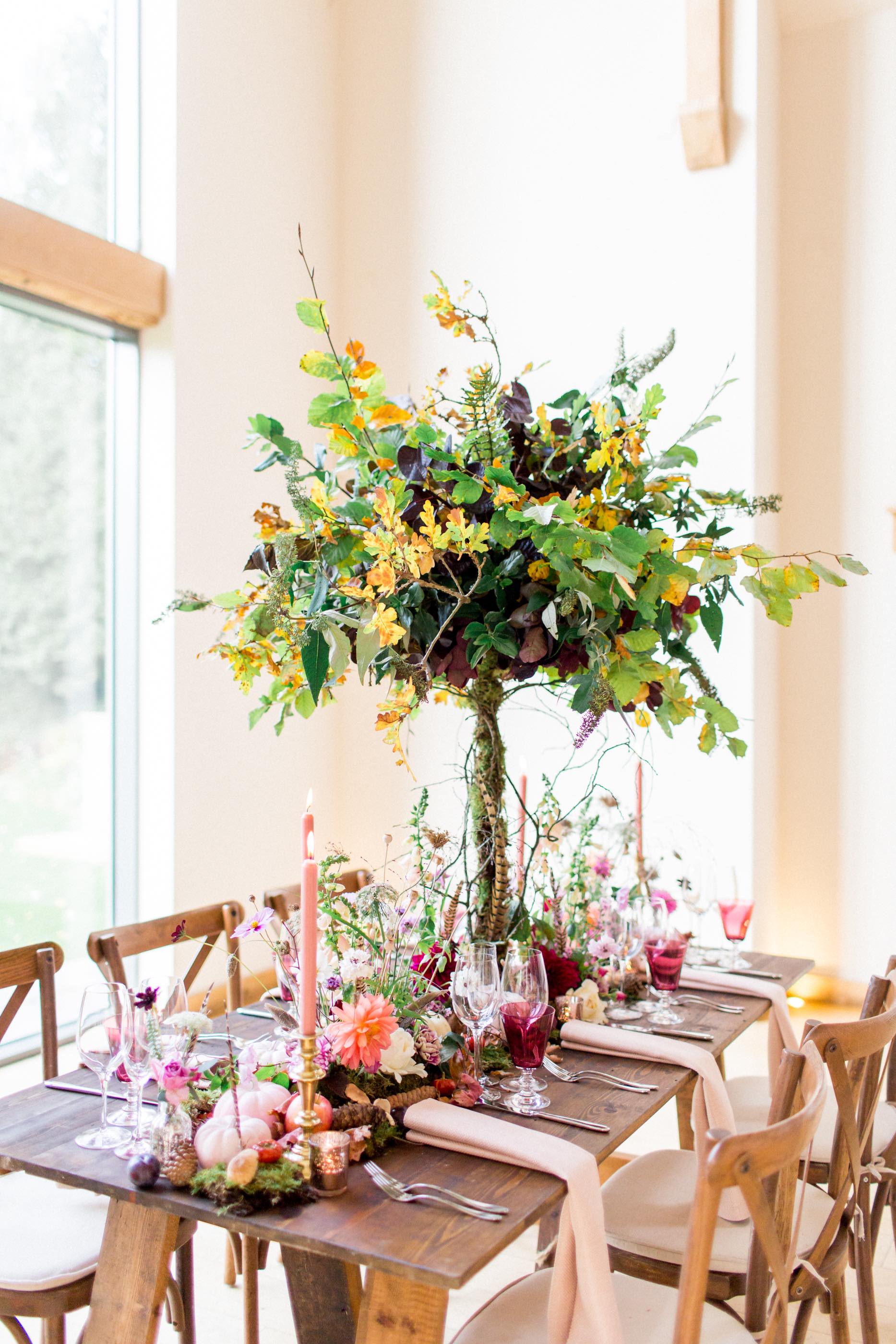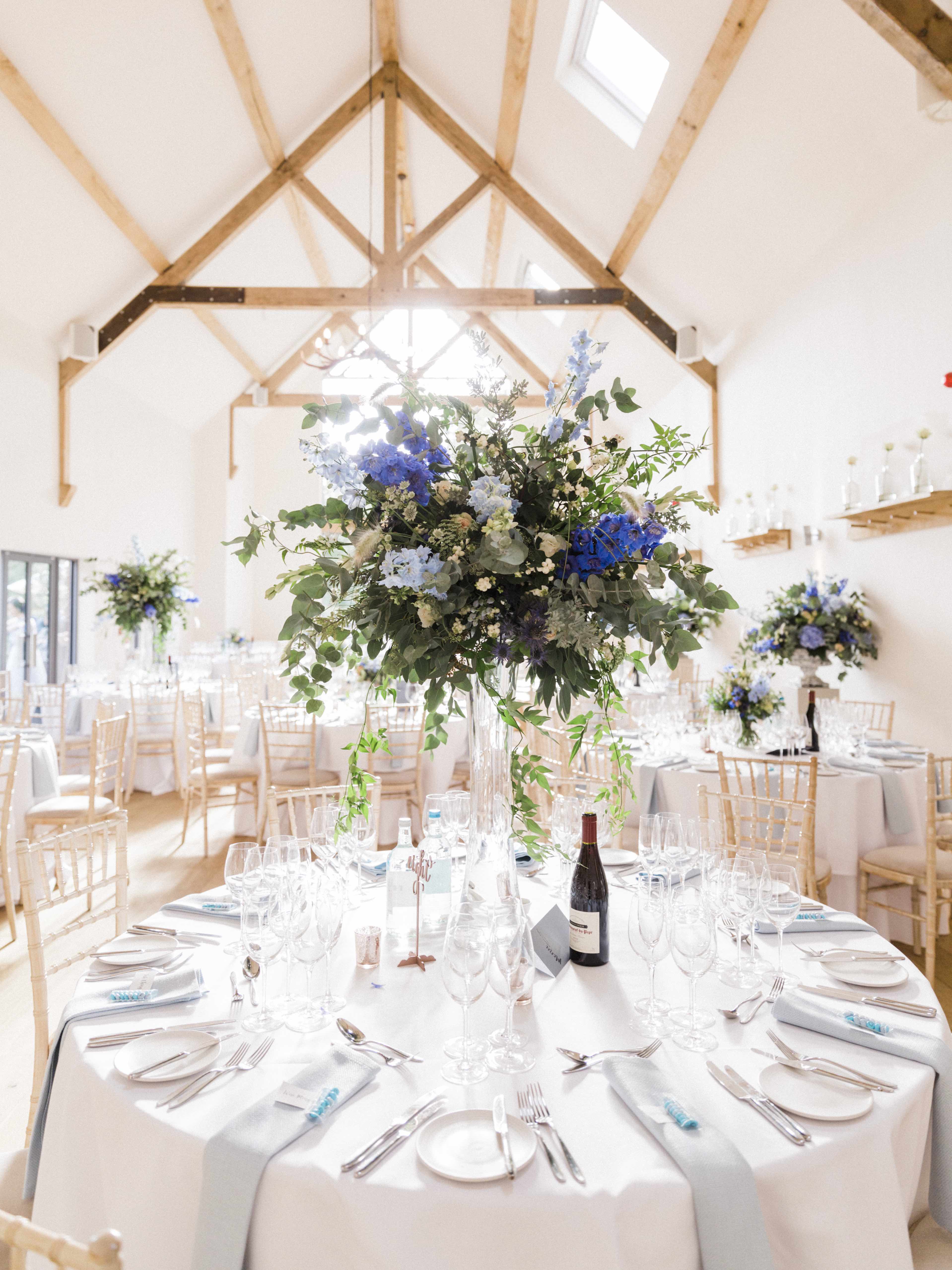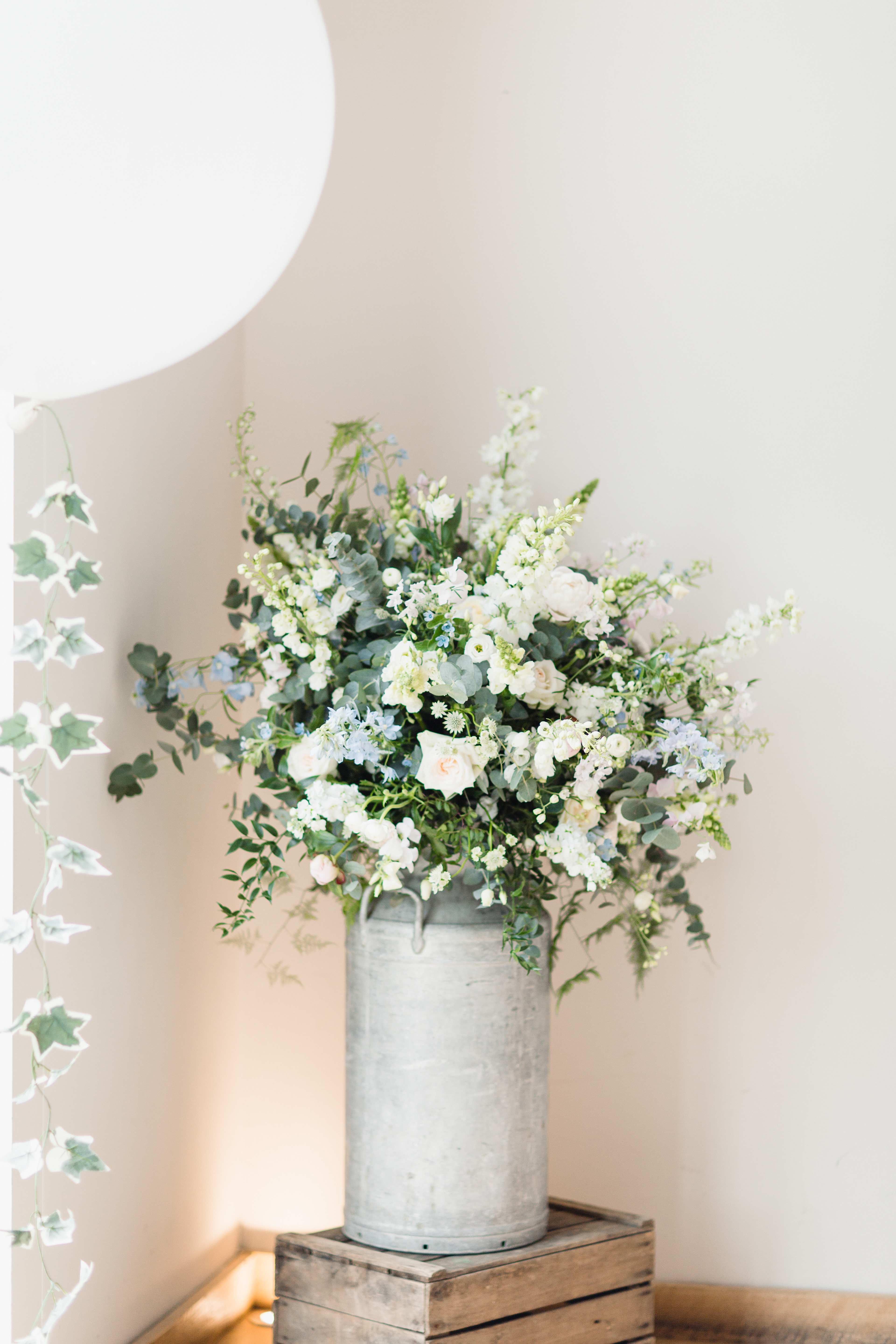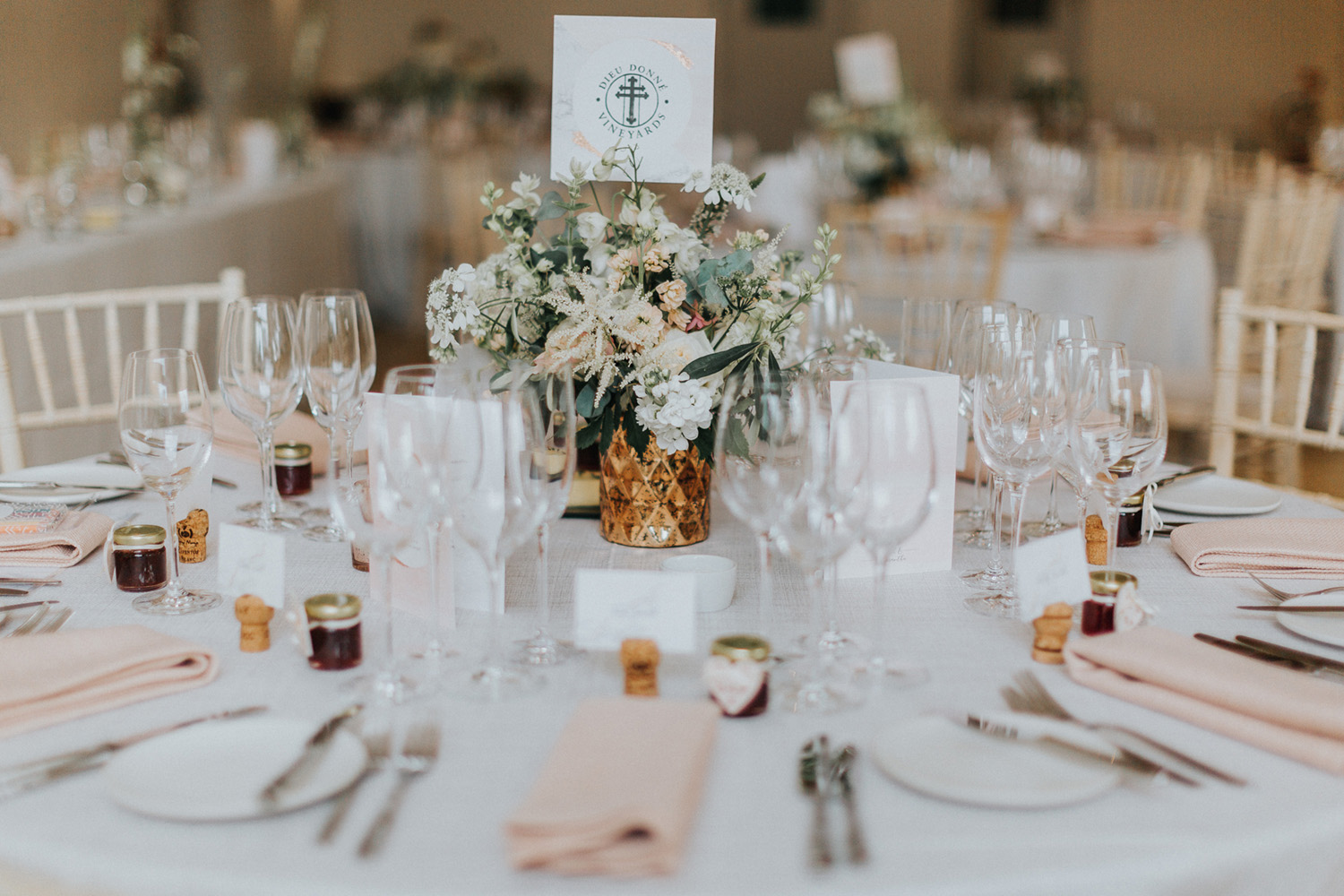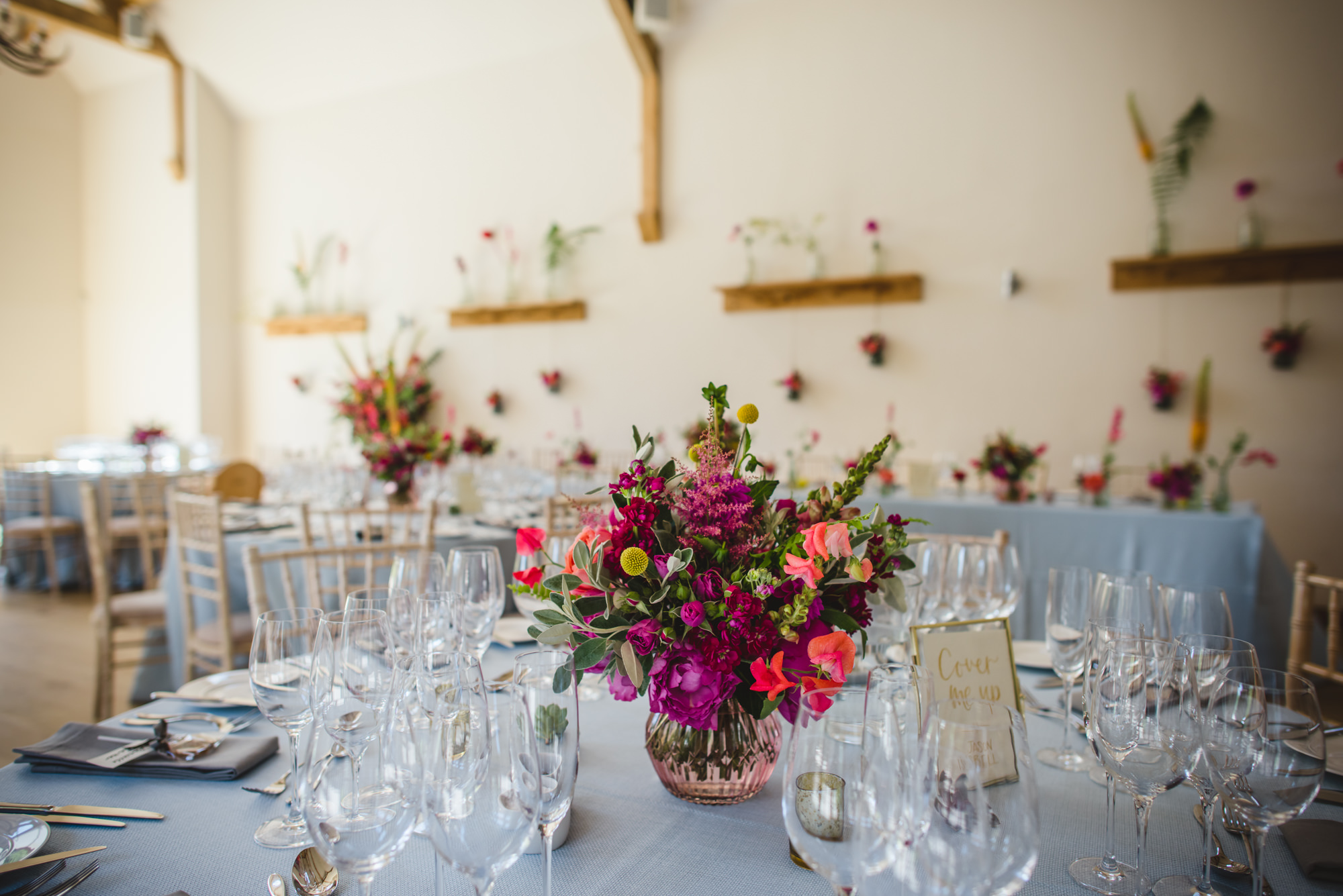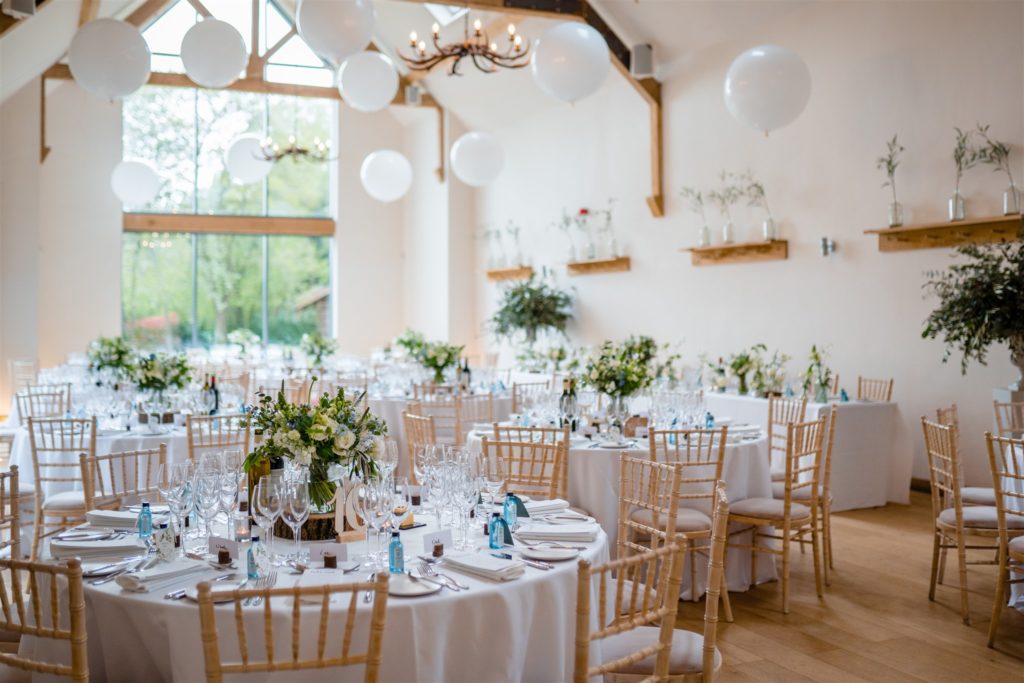 News : 25 / 02 / 19
#marriedatmillbridge in 2018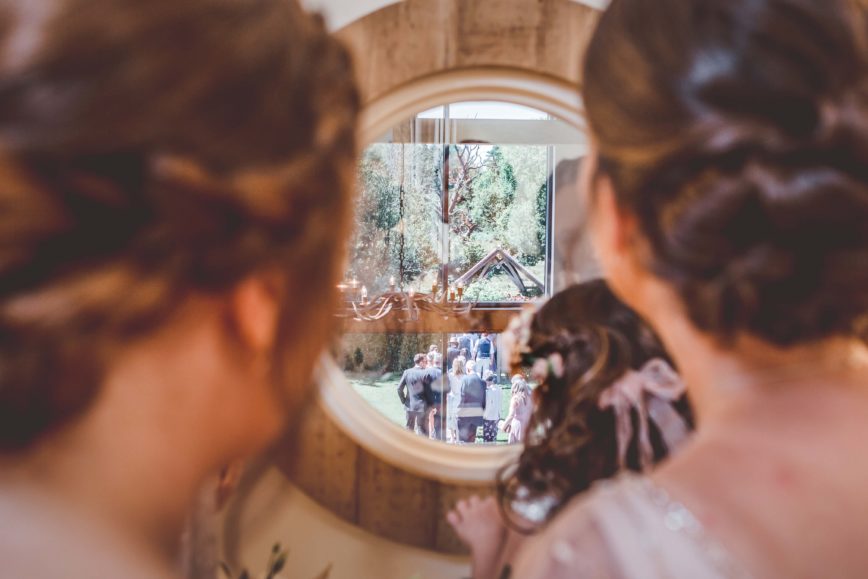 Well, what an unbelievable year we have had here at Millbridge Court, filled with gorgeous Wedding Days, inspiring industry events, stunning Tasting Evenings & celebrations & much more.
2018 has also seen some really exciting changes here at Millbridge Court, with the renovation of the Bridal Changing Room, the extension of the Outdoor Ceremony aisle & the creation of our Secret Garden; a tranquil space in front of The Hideaway that our Brides & Grooms get to enjoy throughout their Wedding Celebrations, & with our desire to always keep evolving, we can't wait to see what the next year will bring.
Thanks to the plethora of talented industry professionals who we are lucky enough to work with & who transform & capture the Venue on a weekly basis, we can share so much inspiration with all of our followers. From all of us here at Millbridge, we want to wish you all a very Happy New Year!
Xx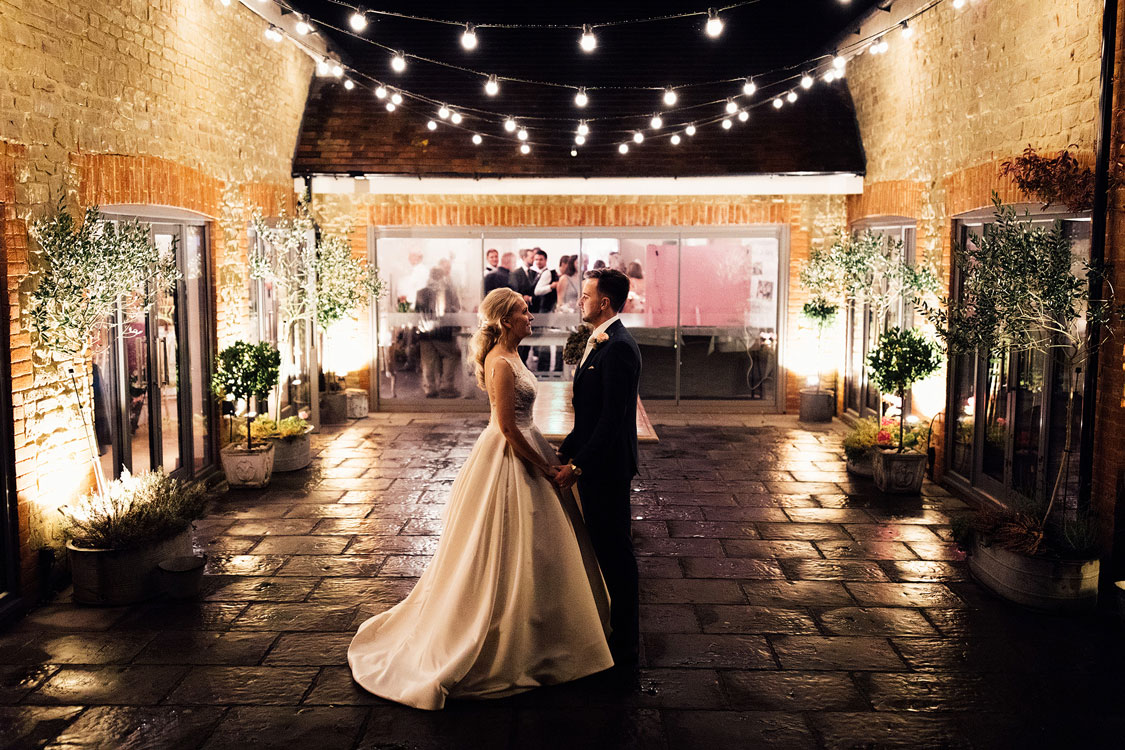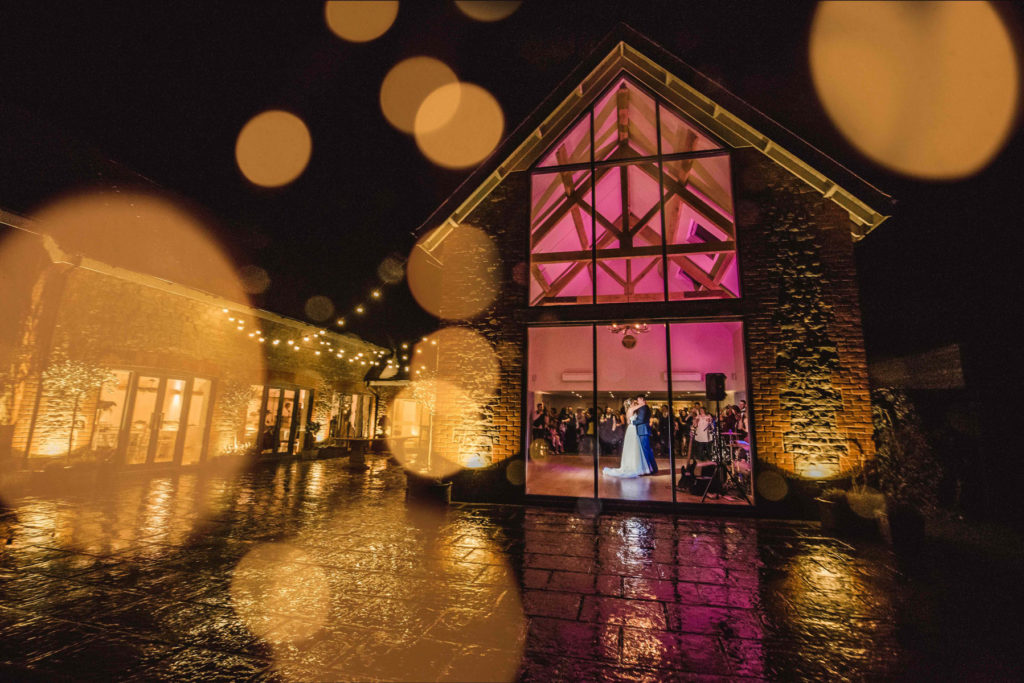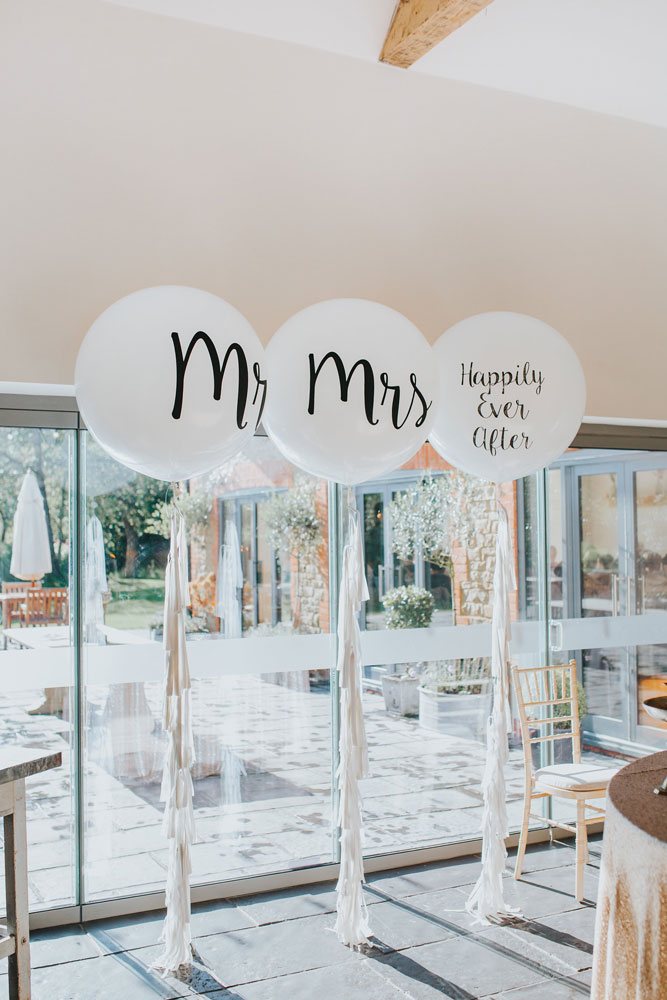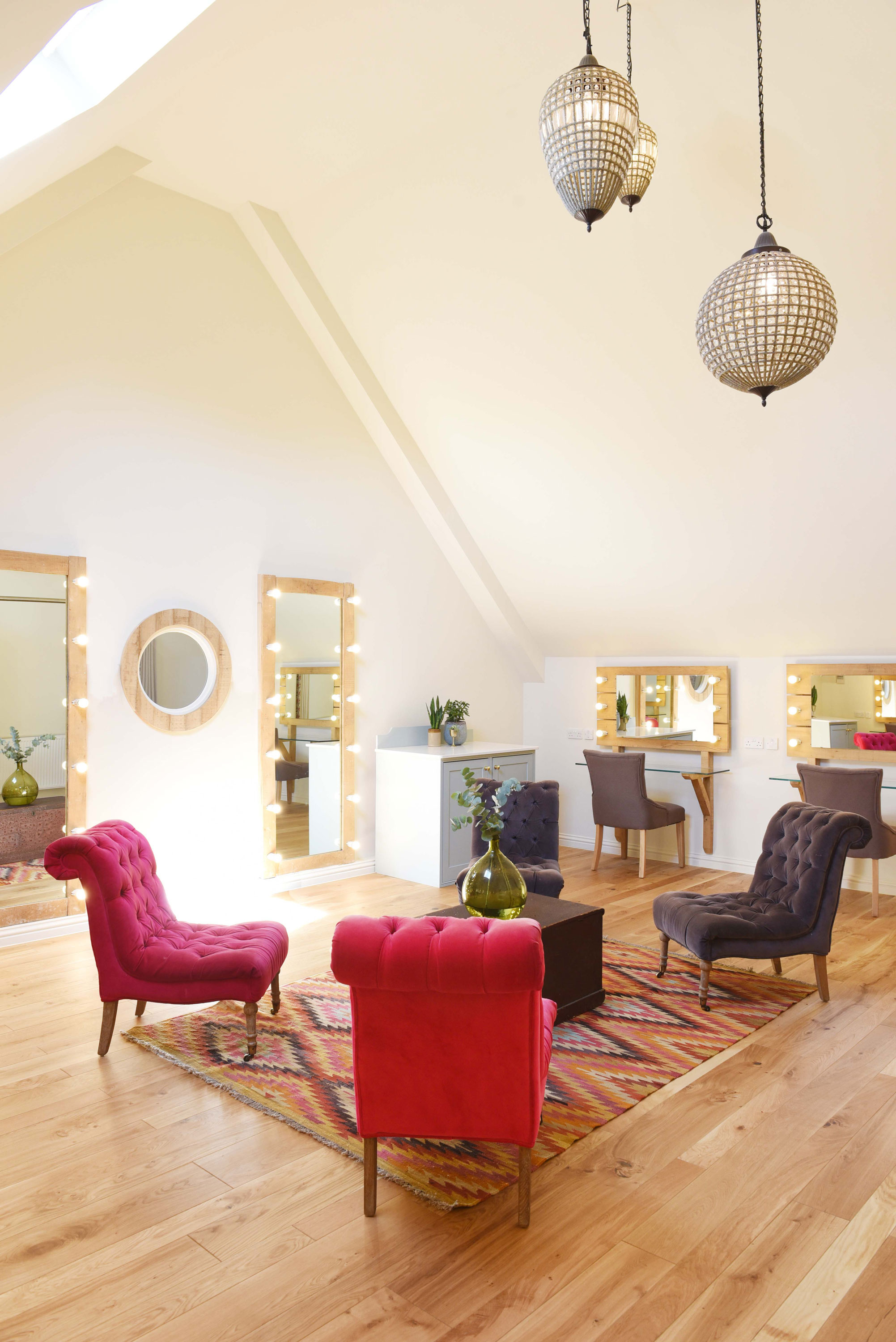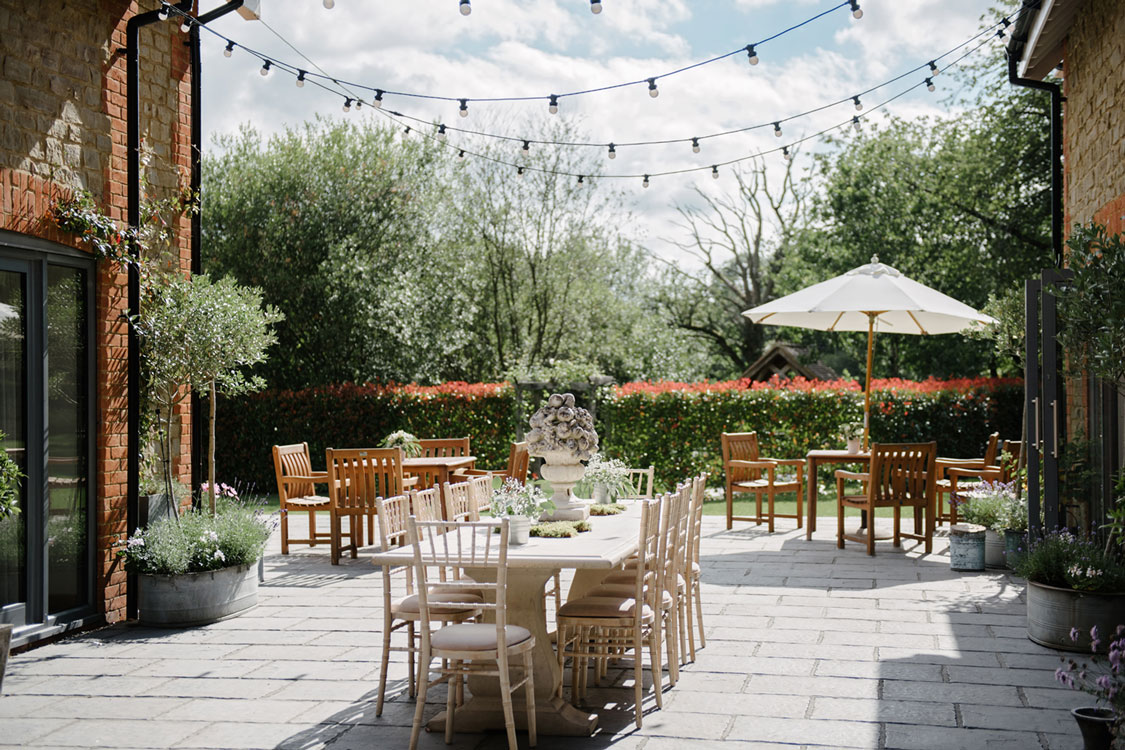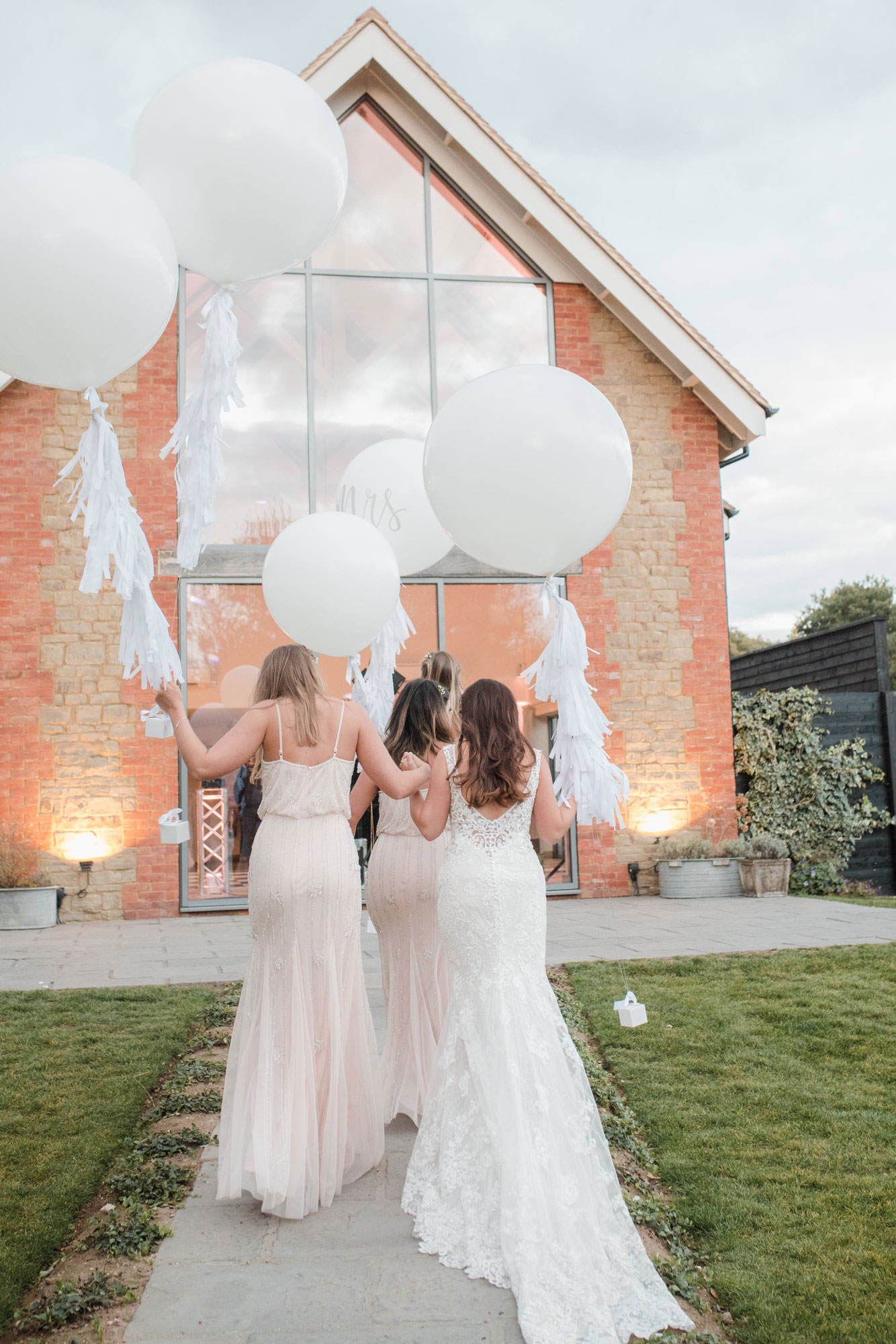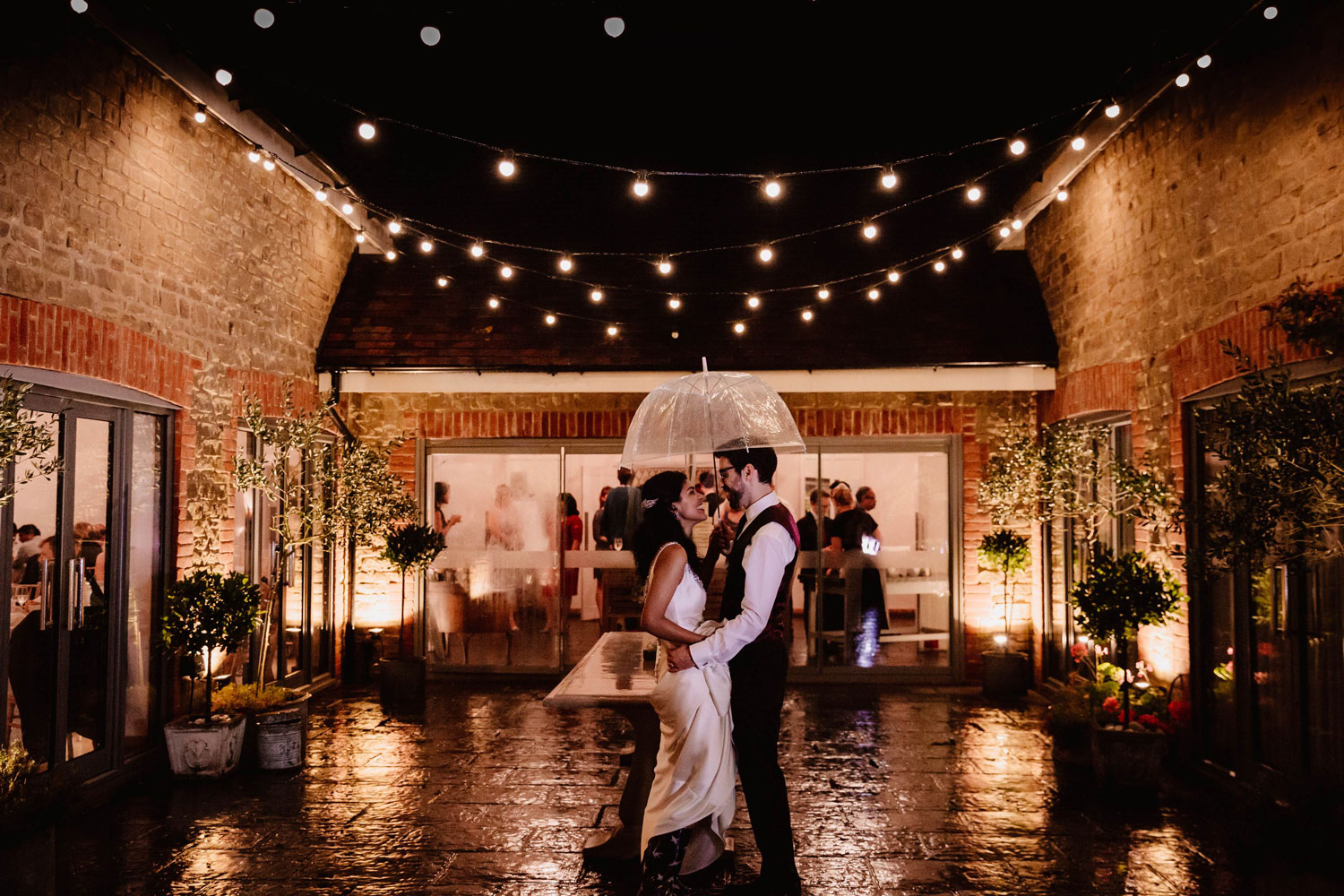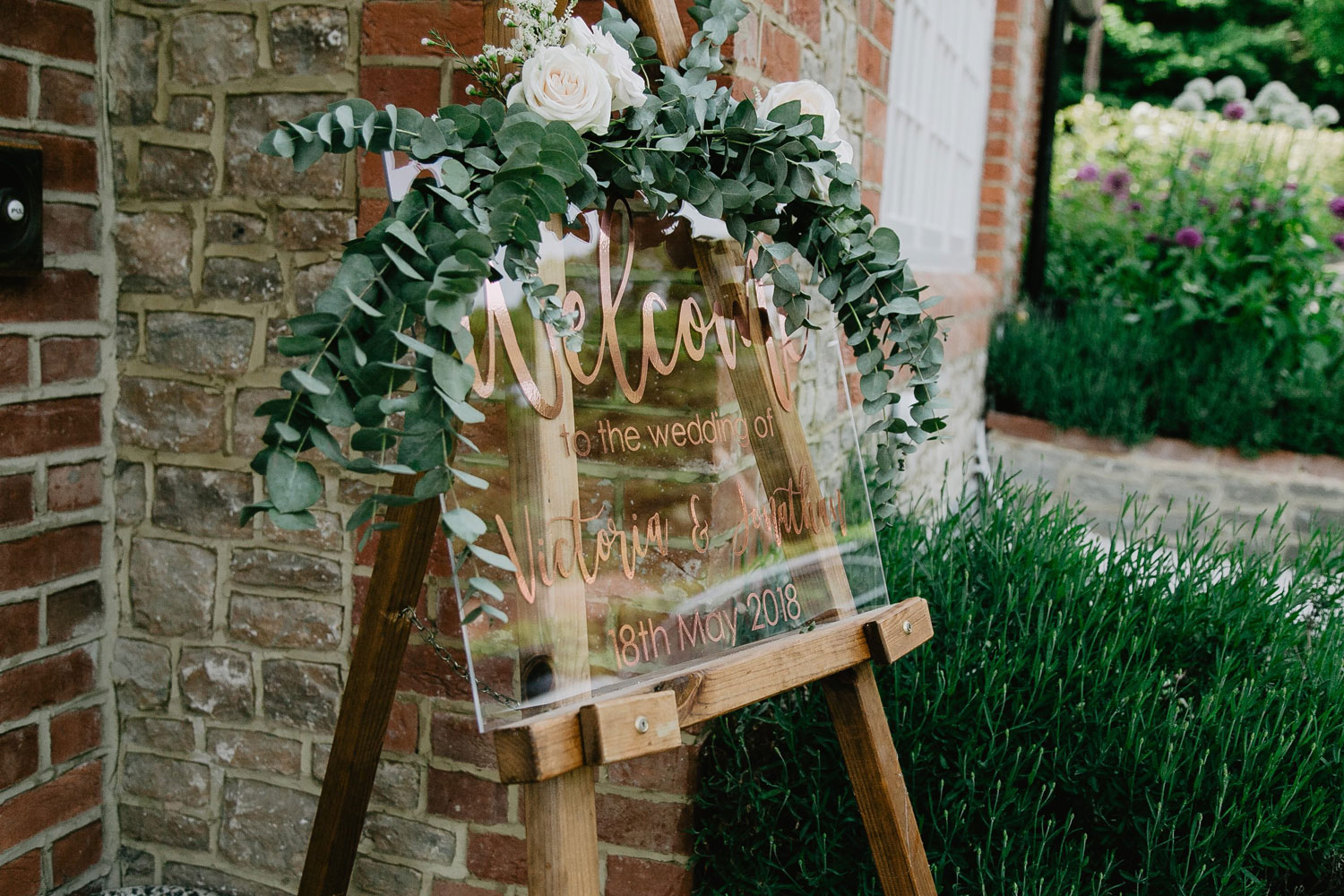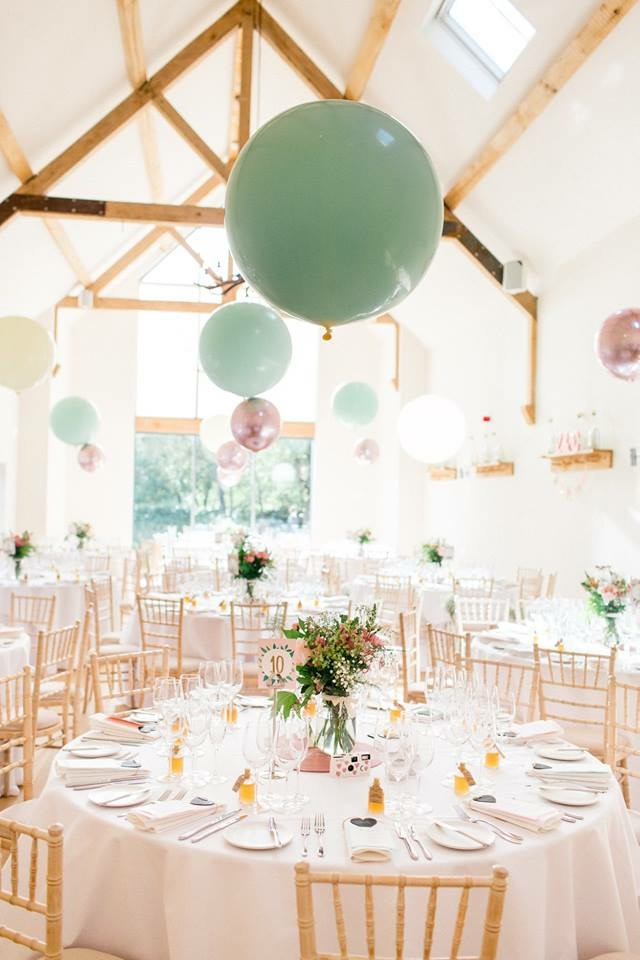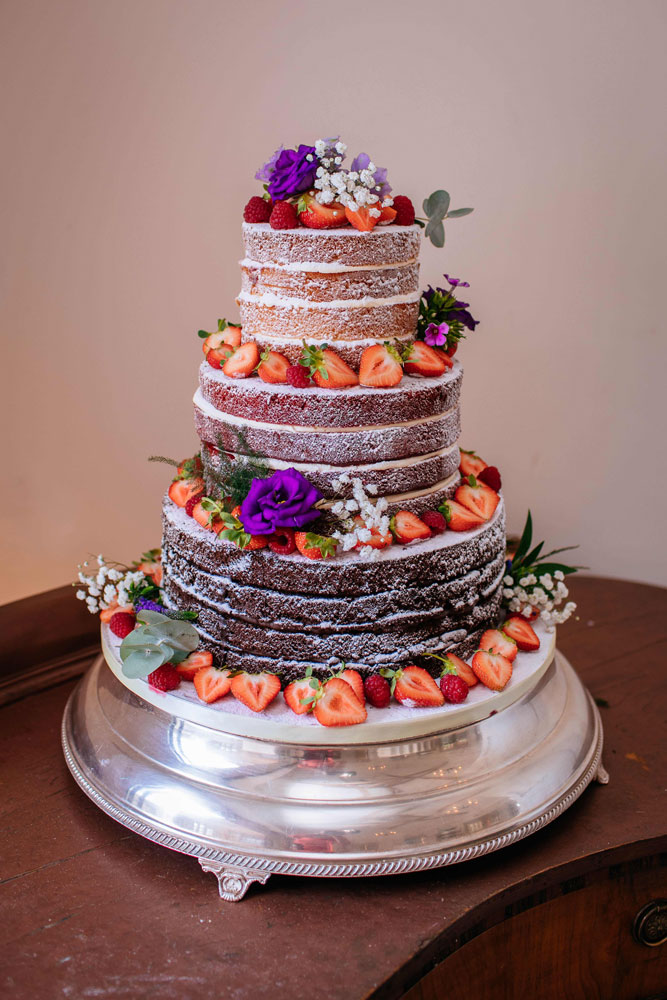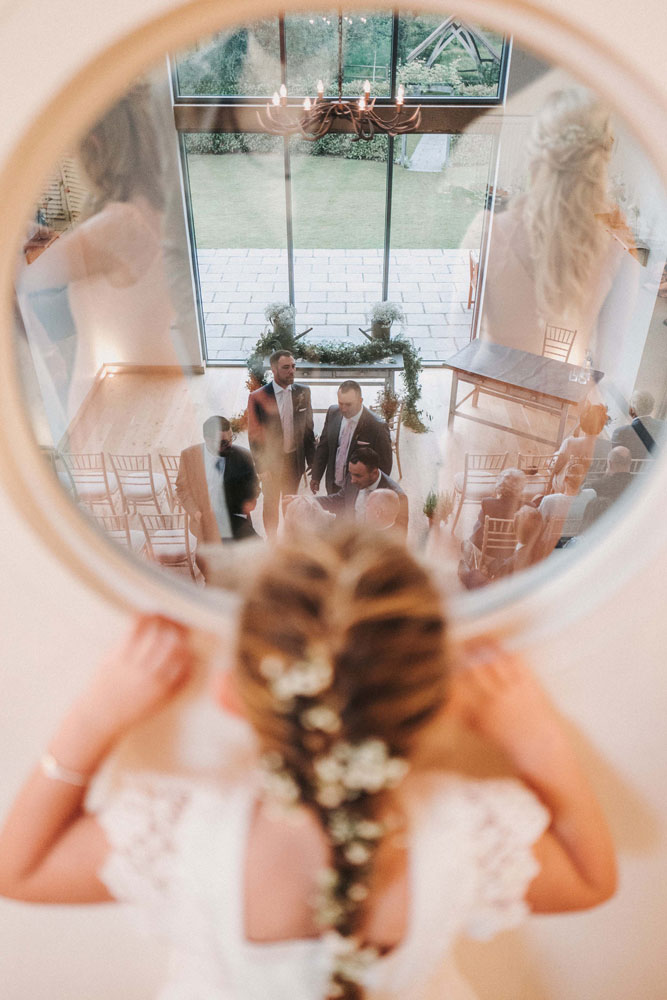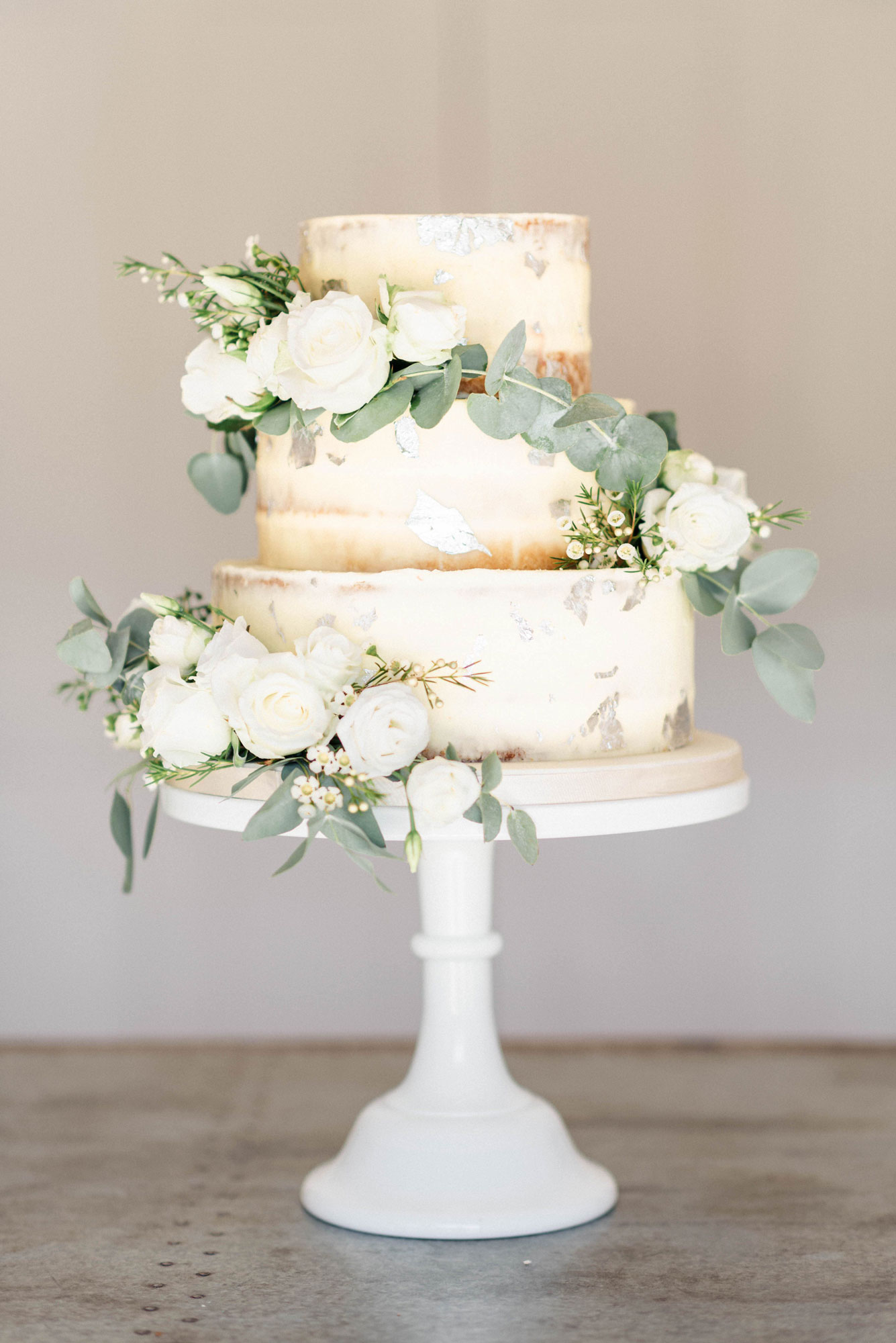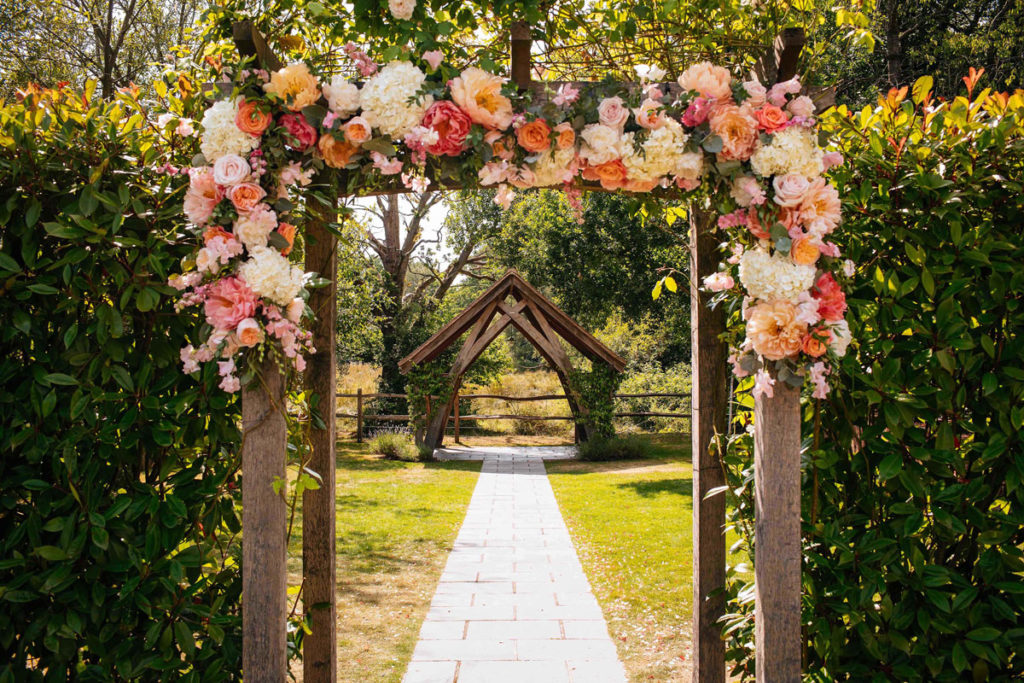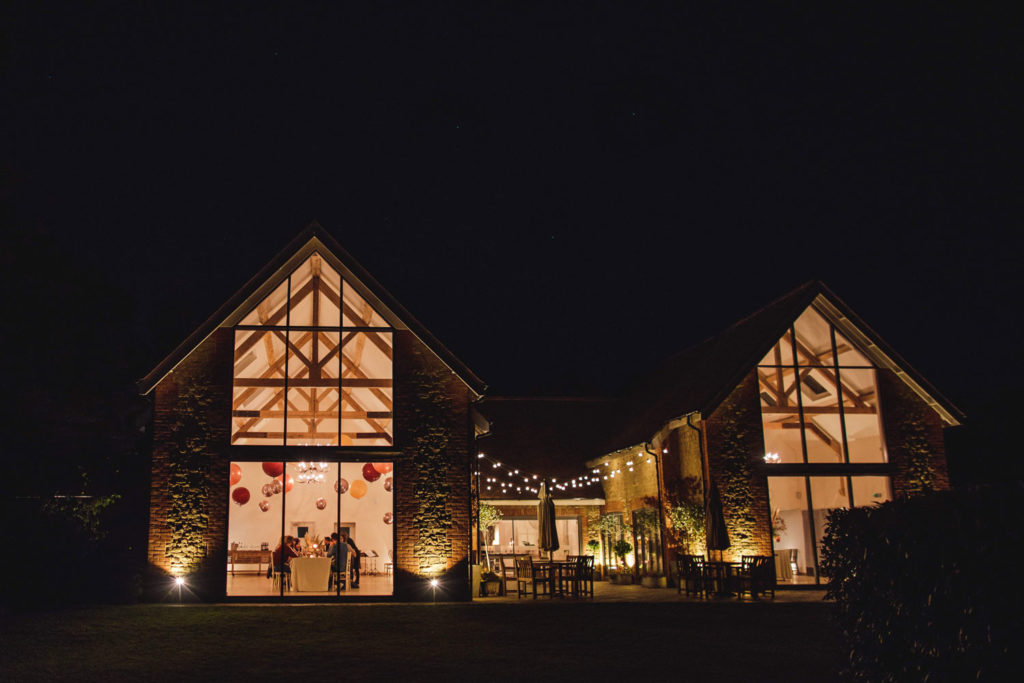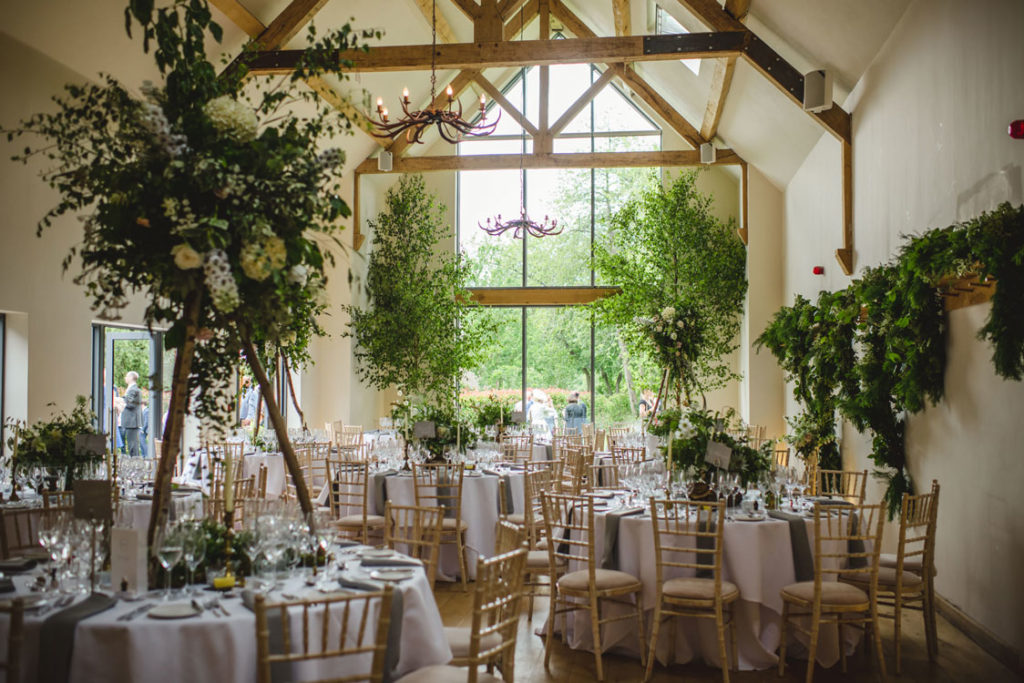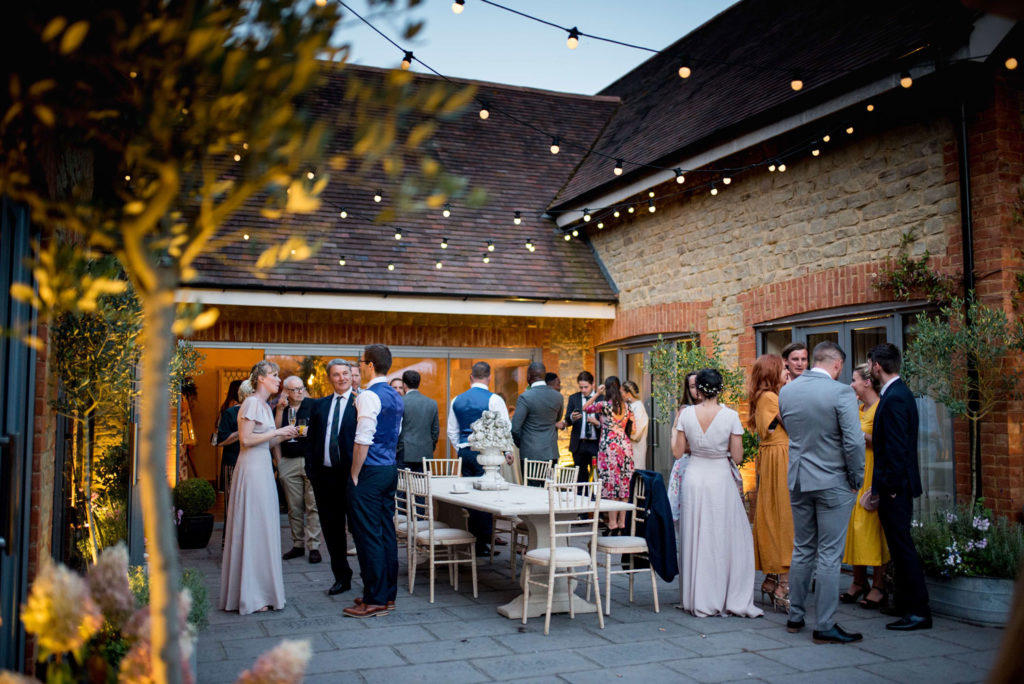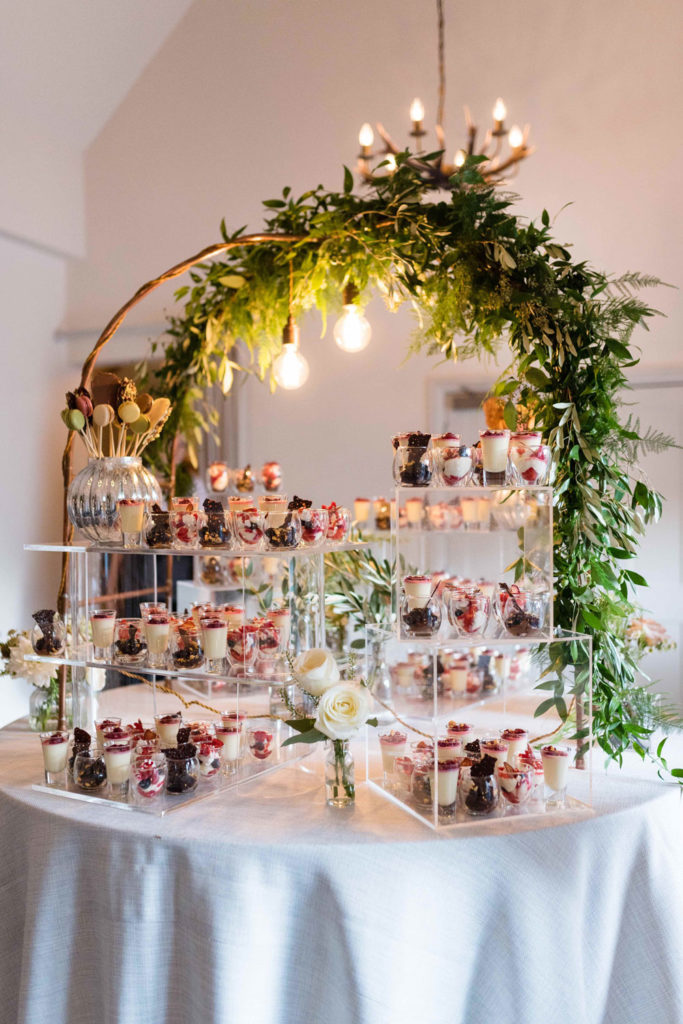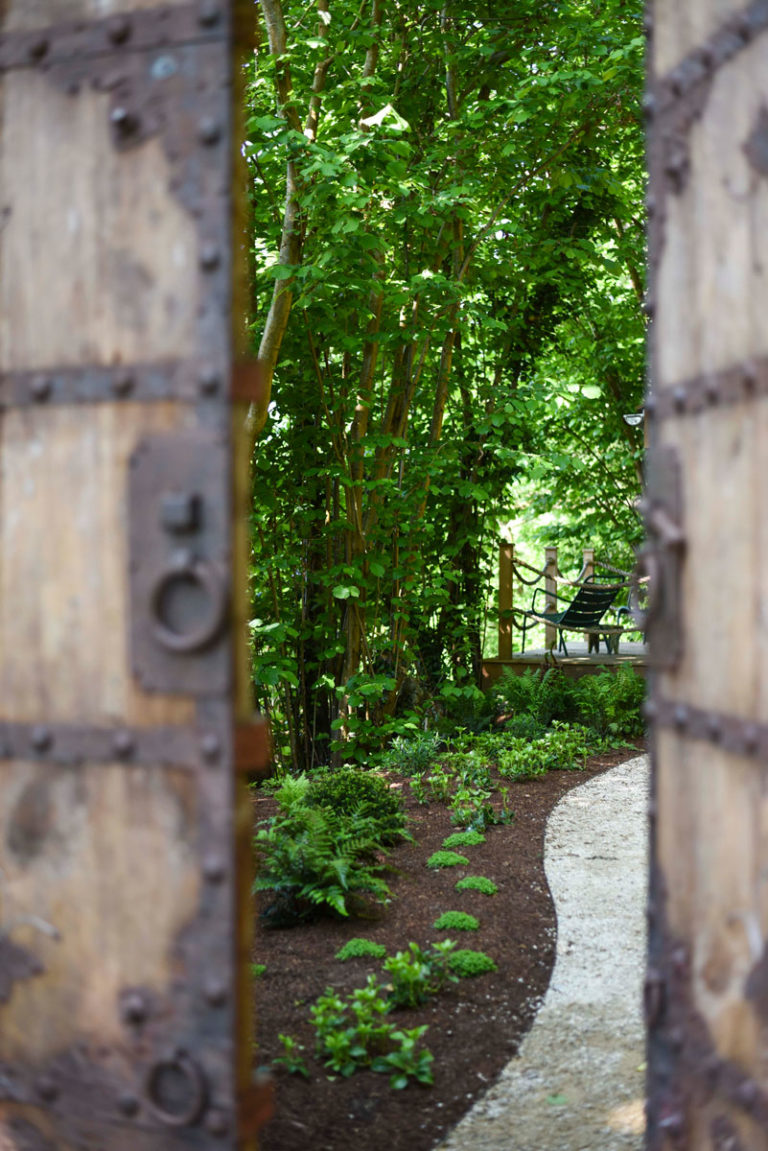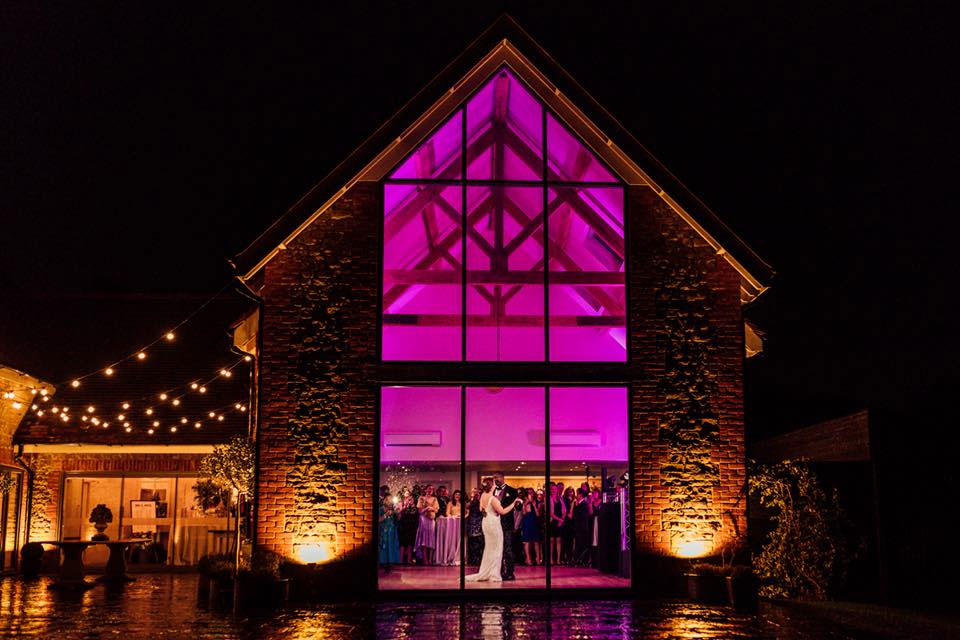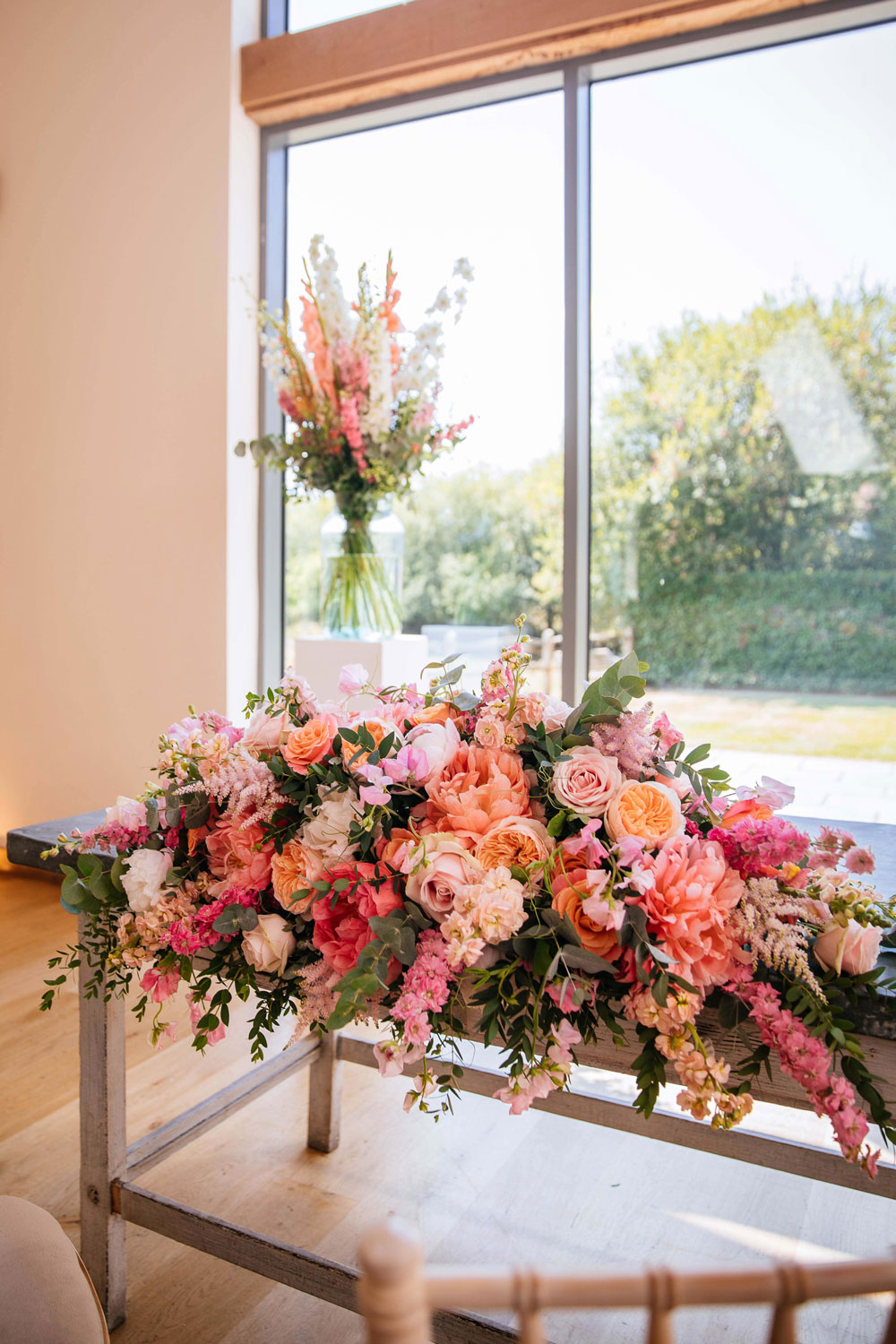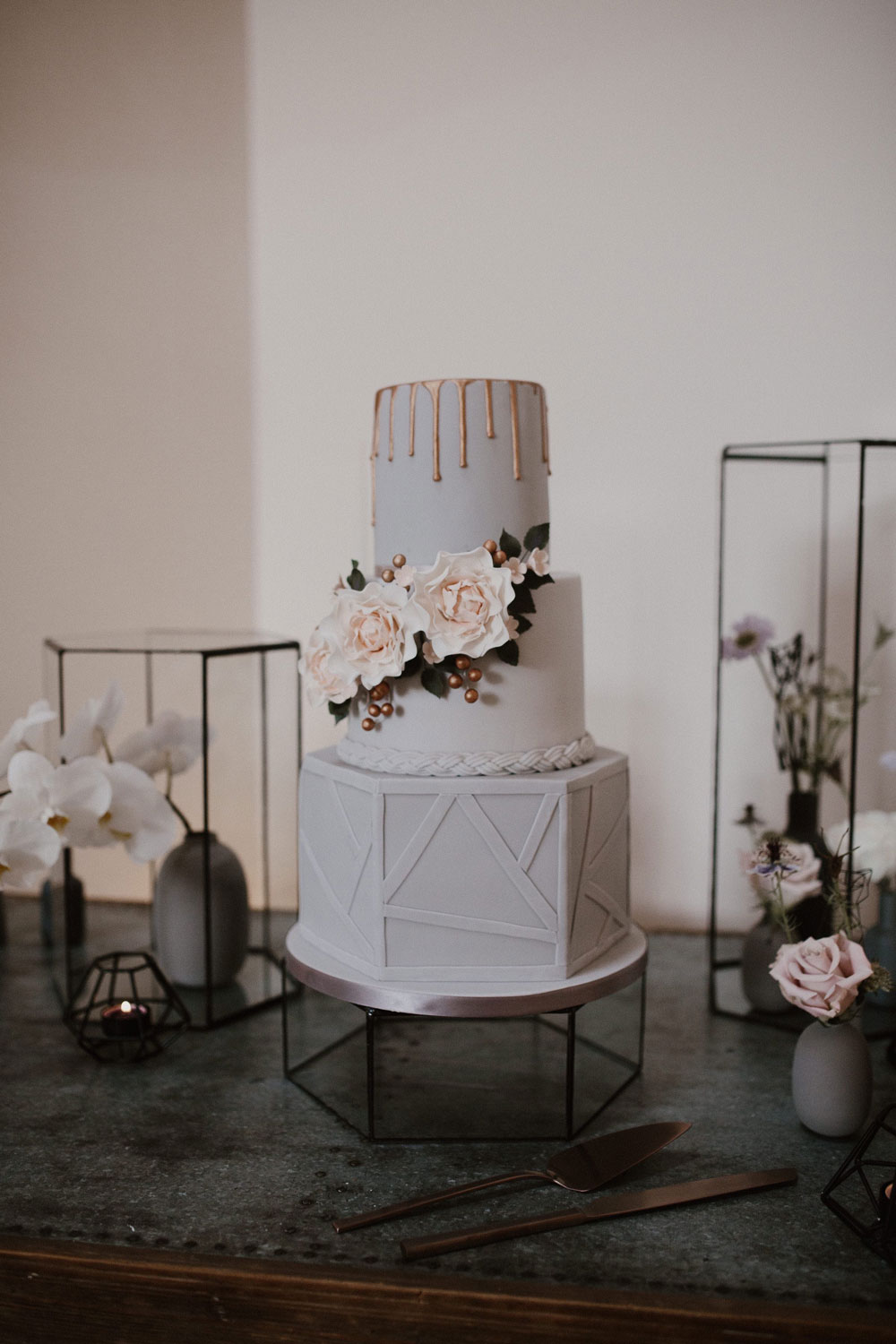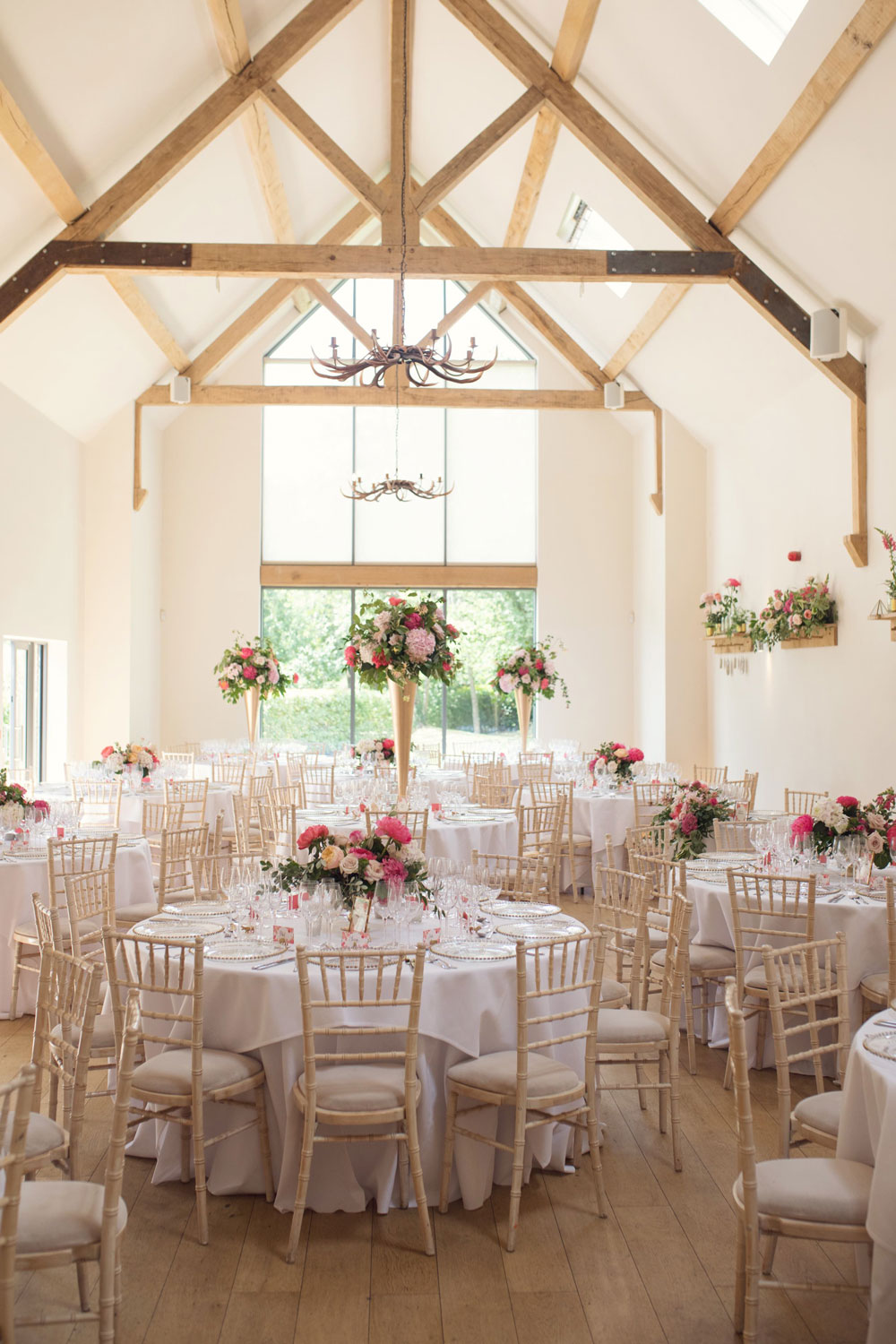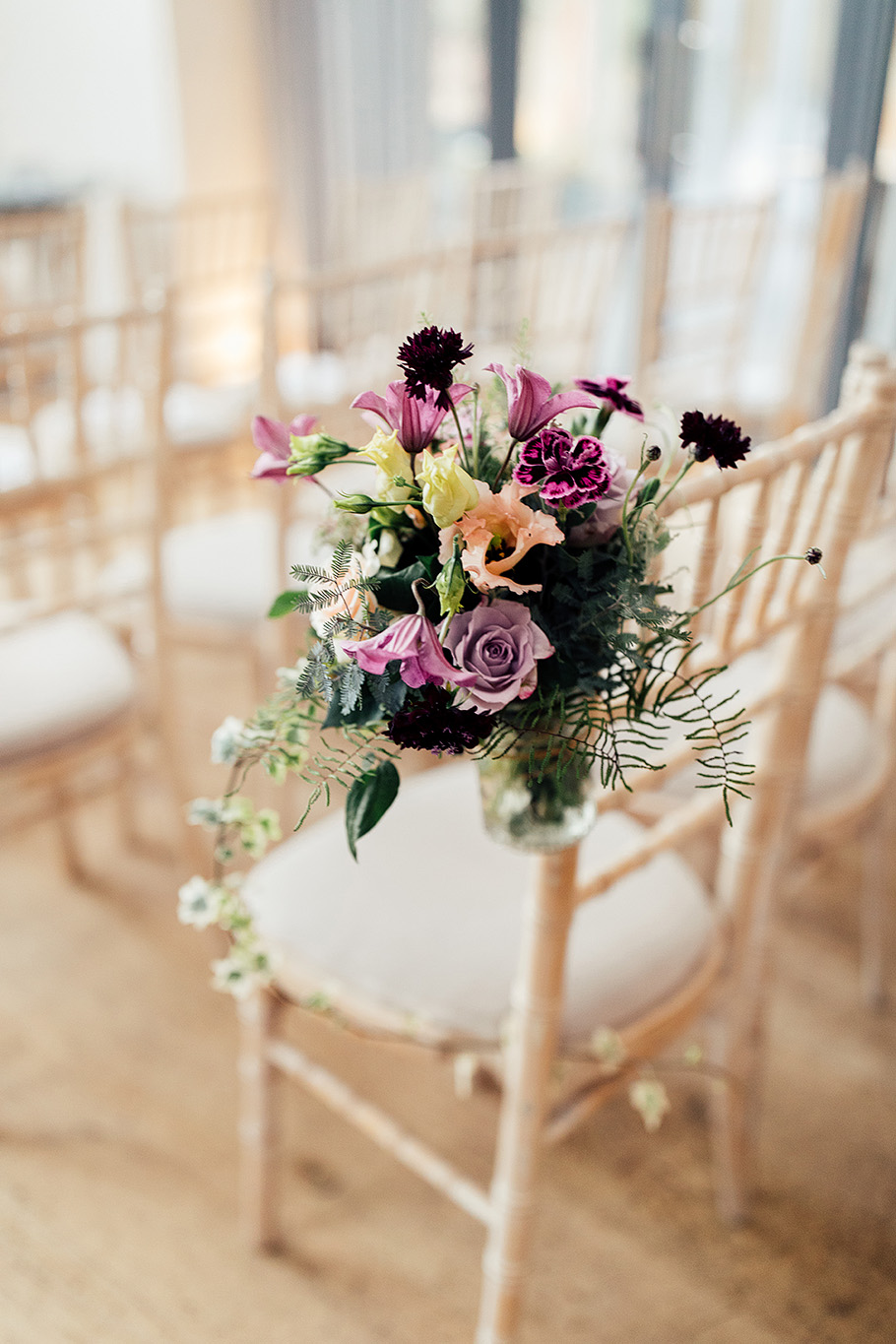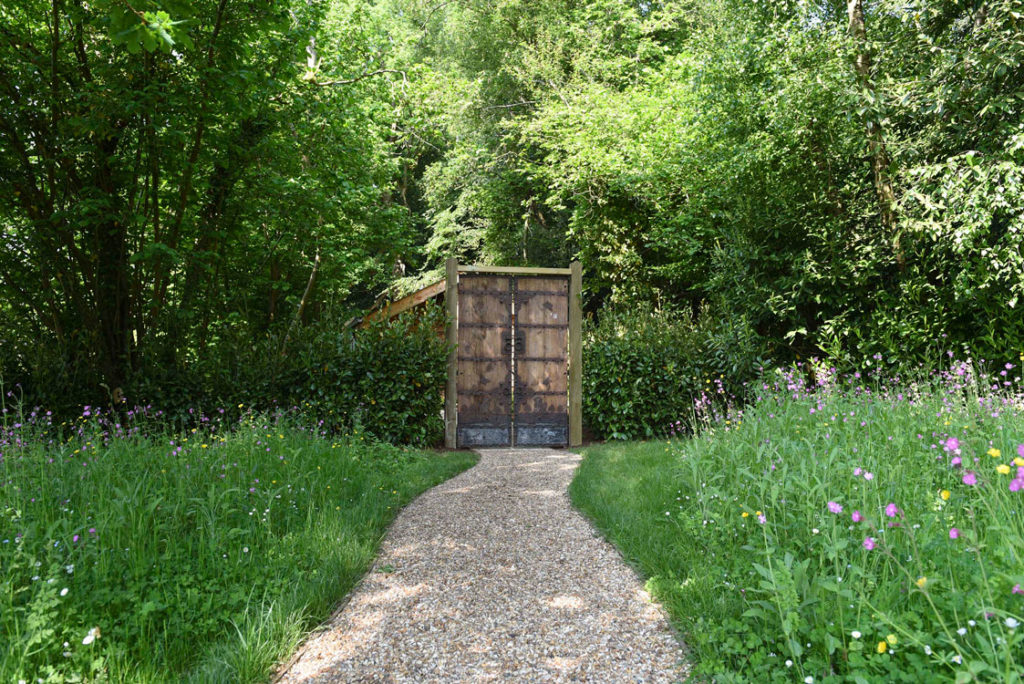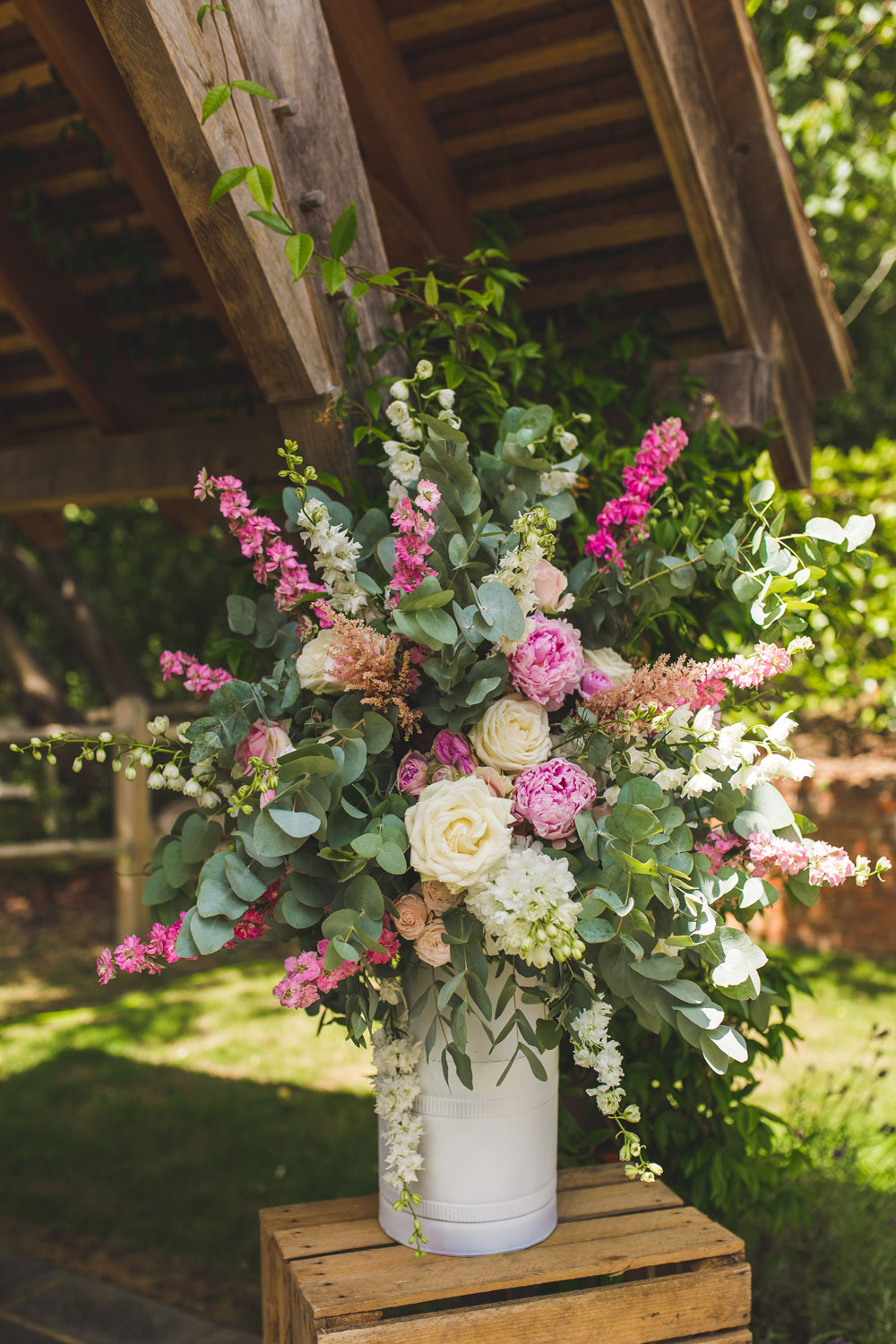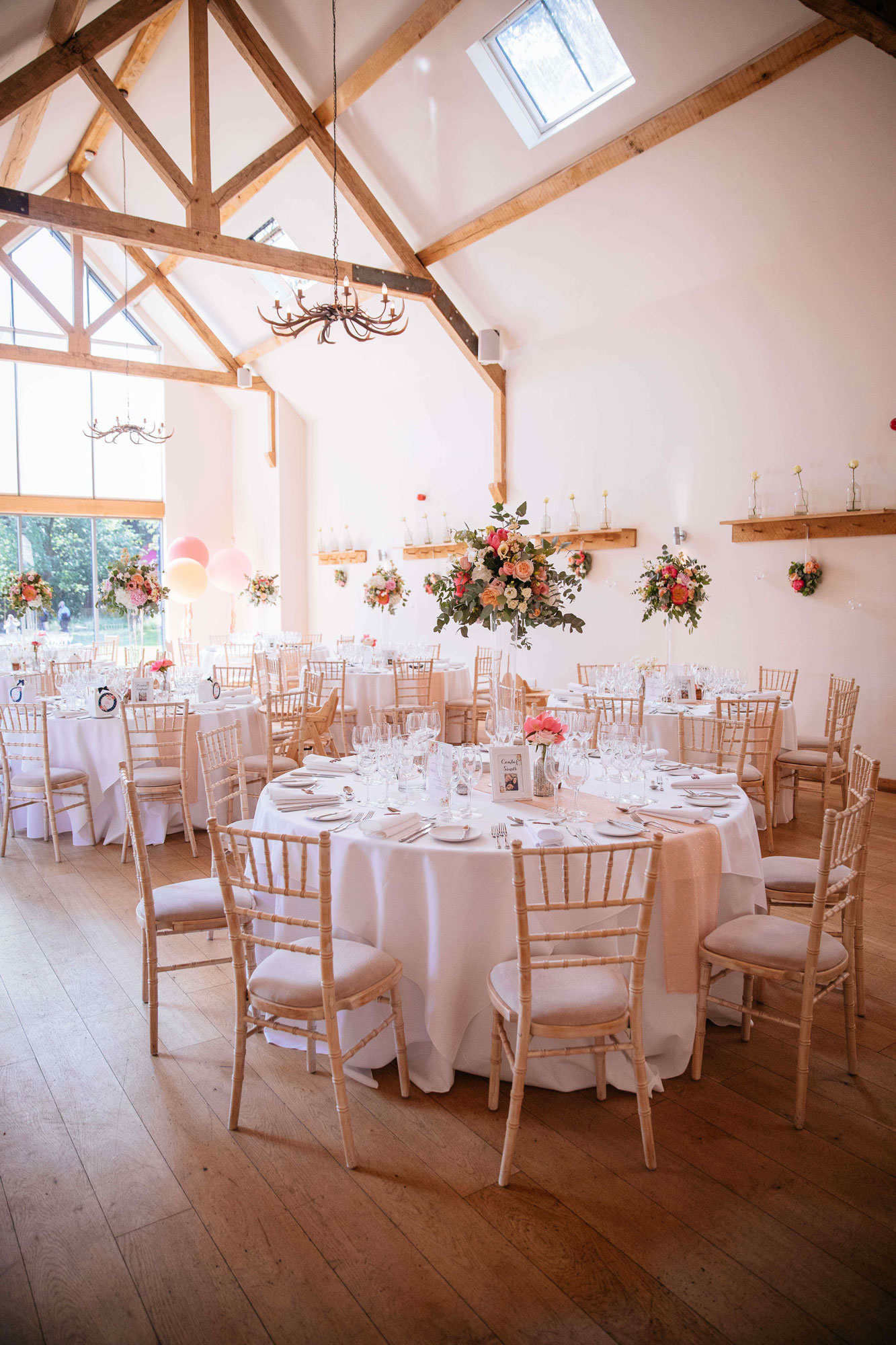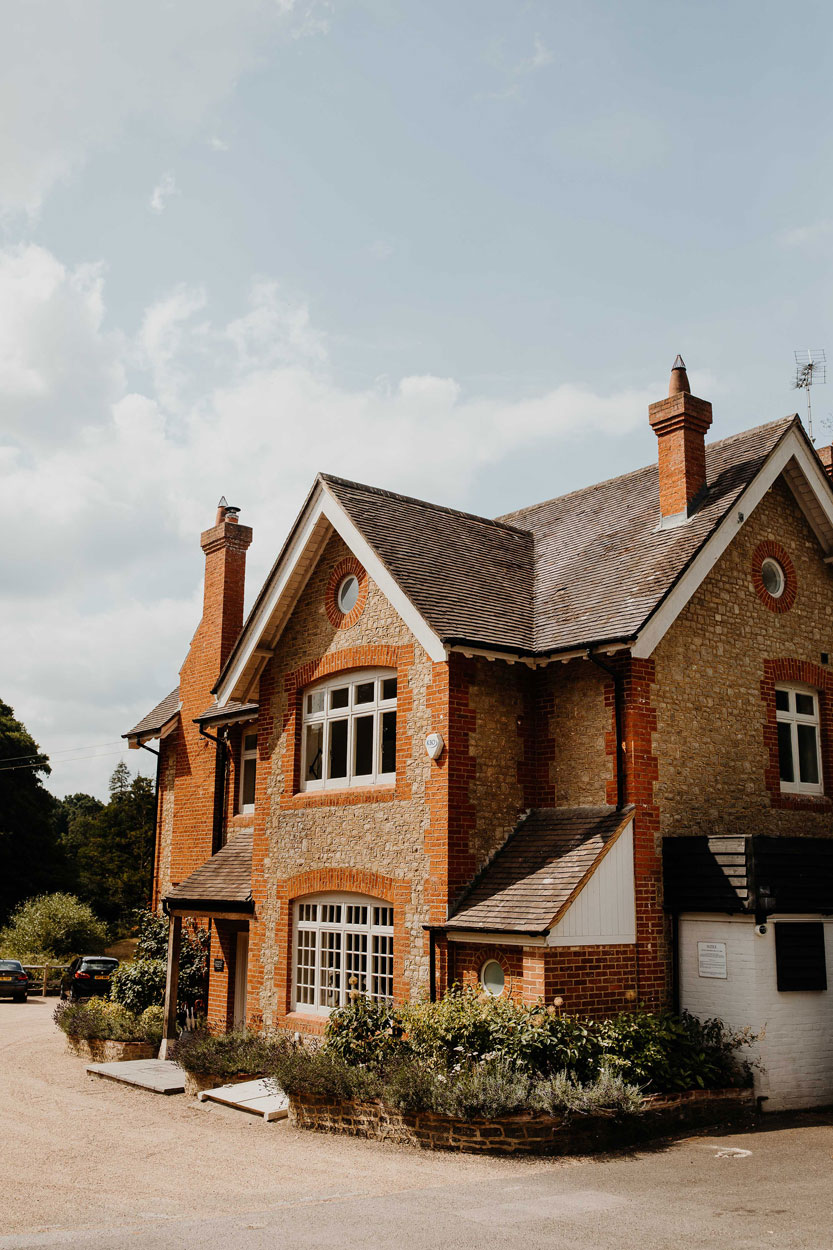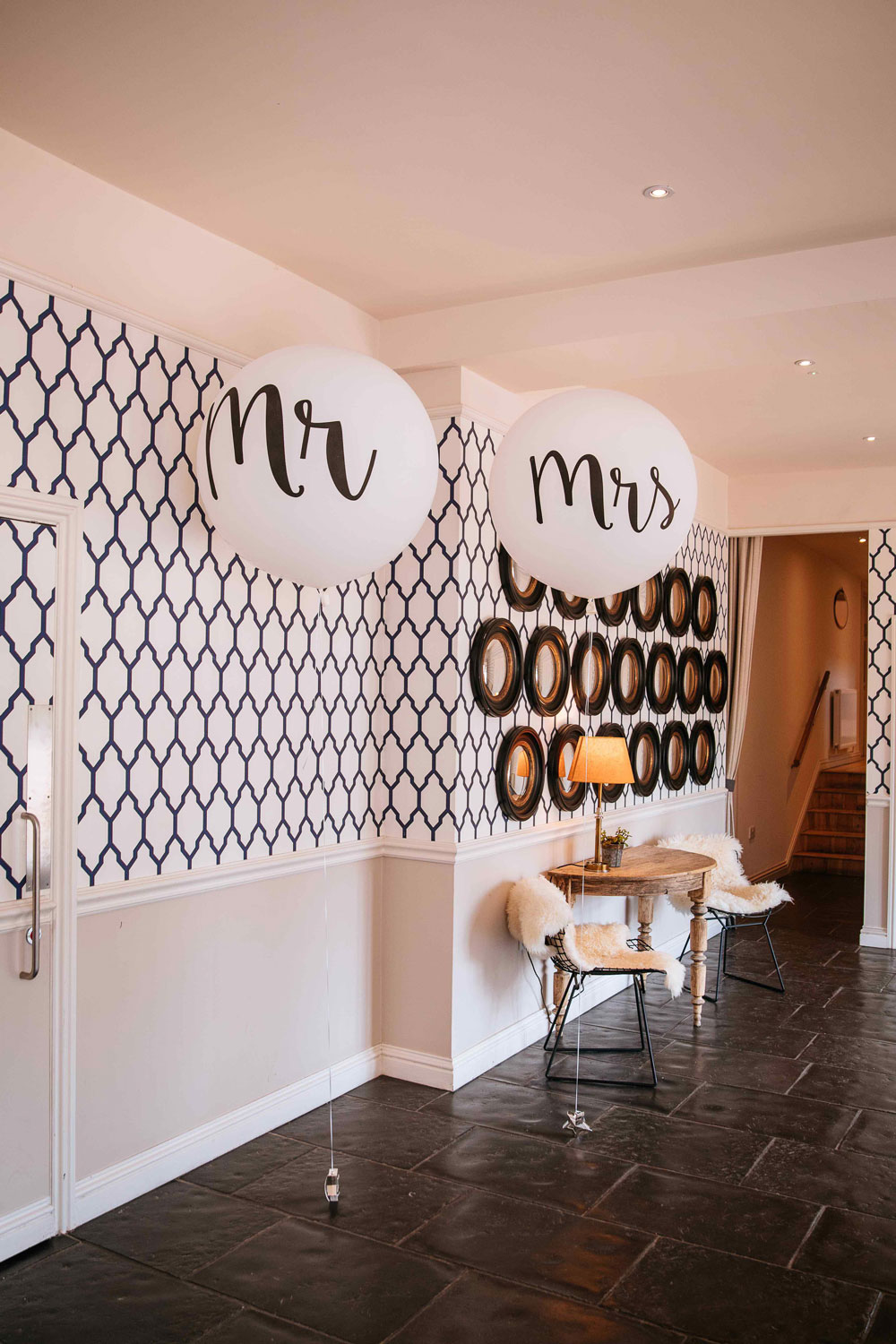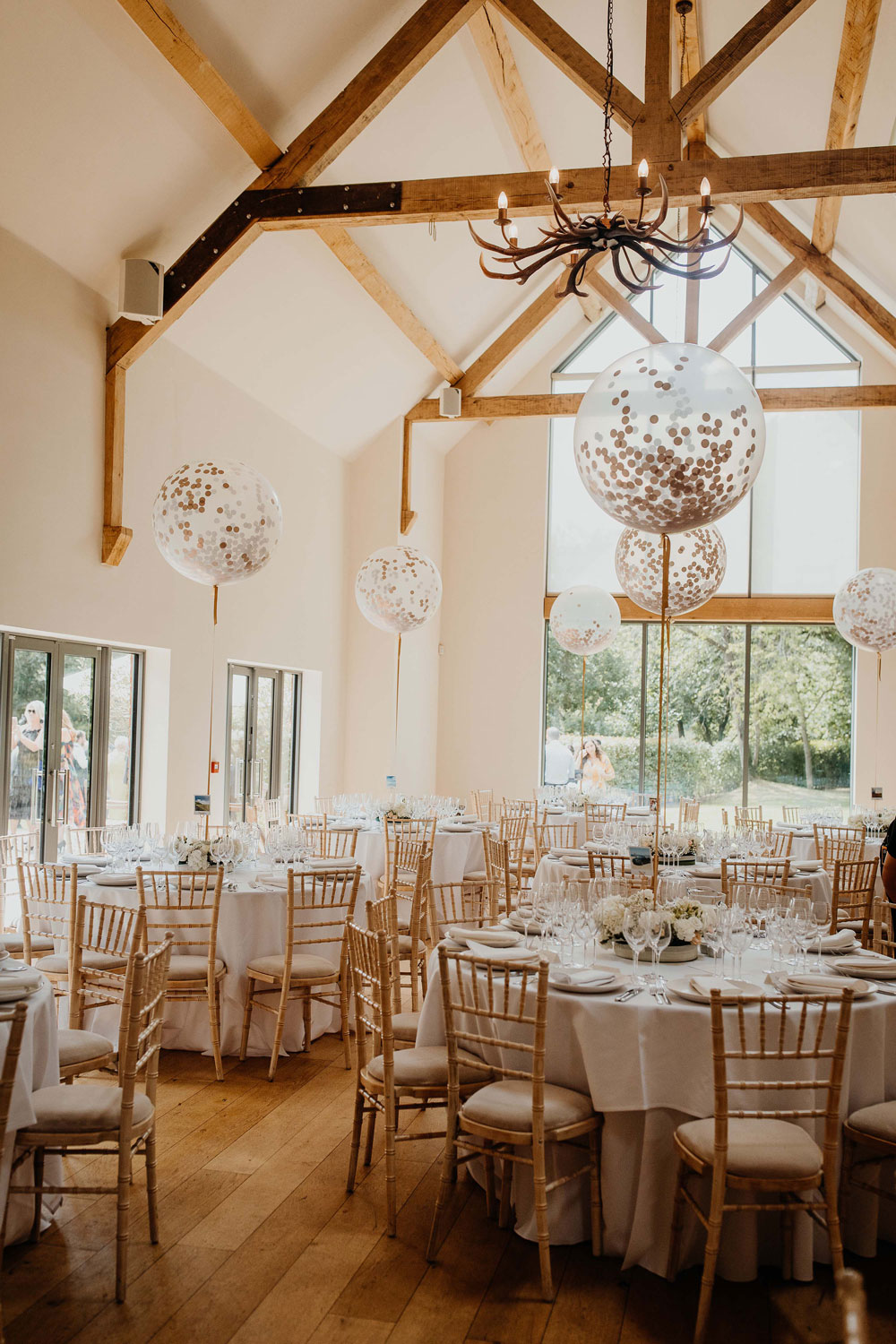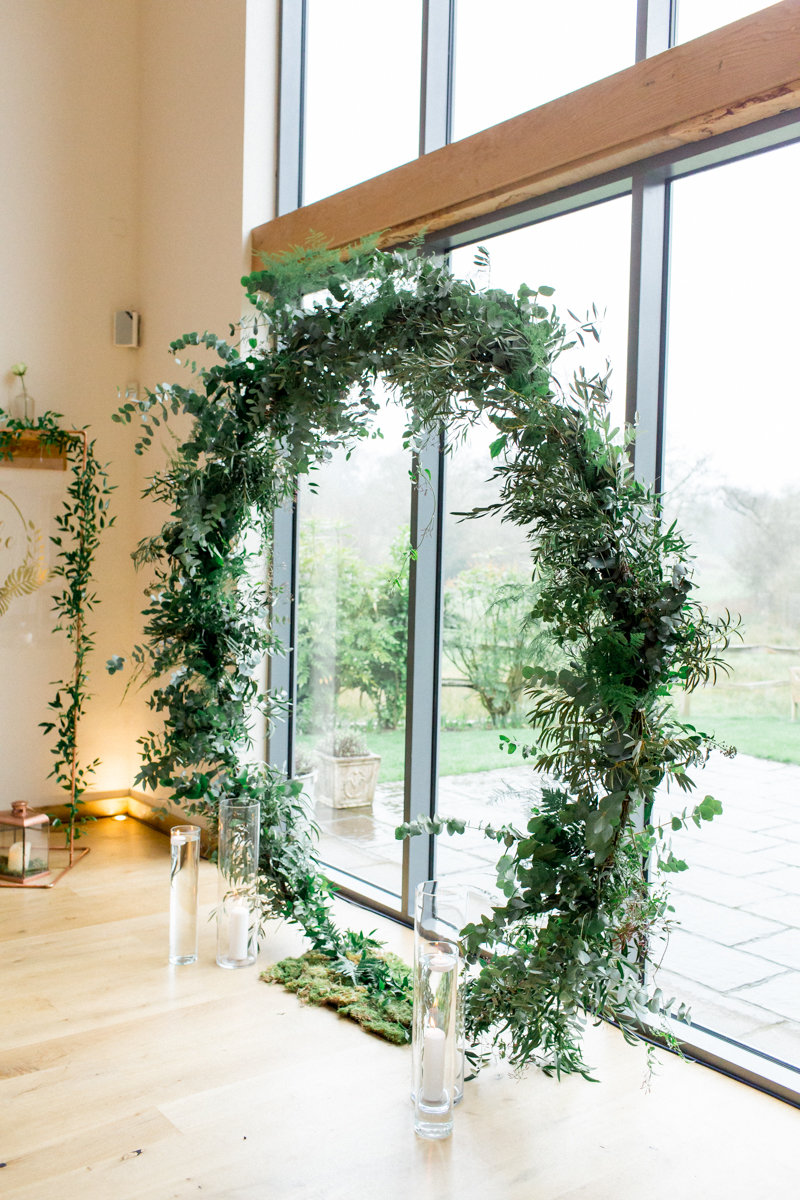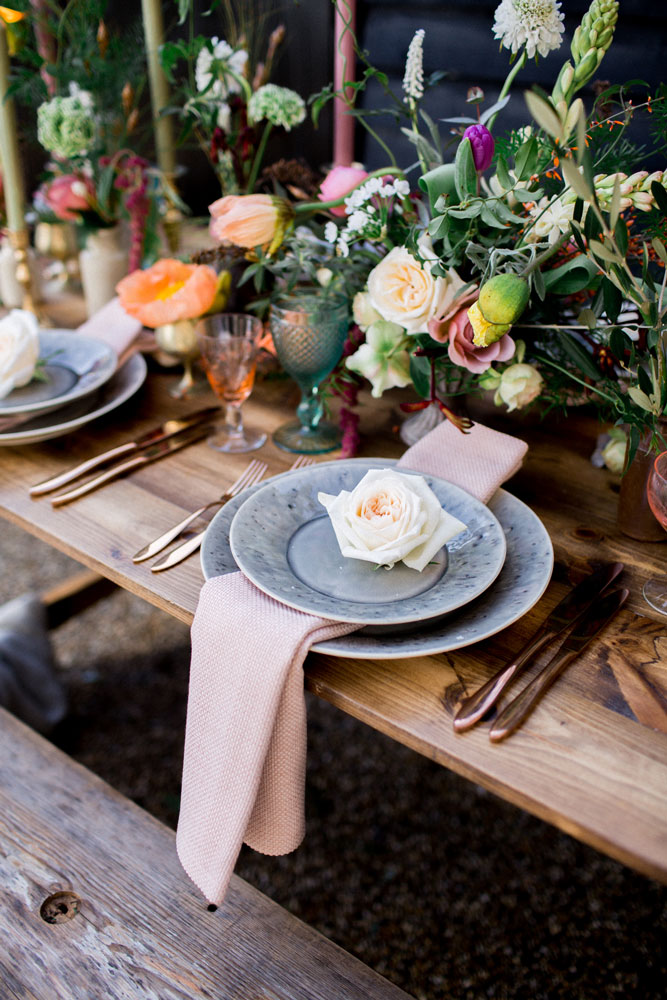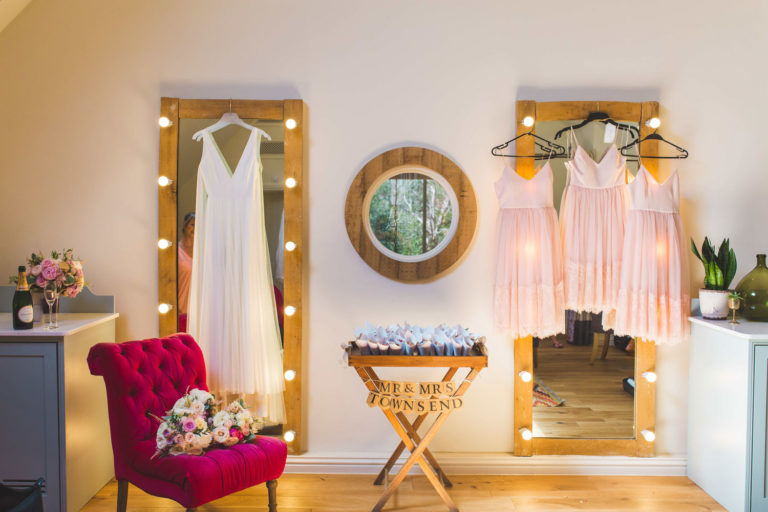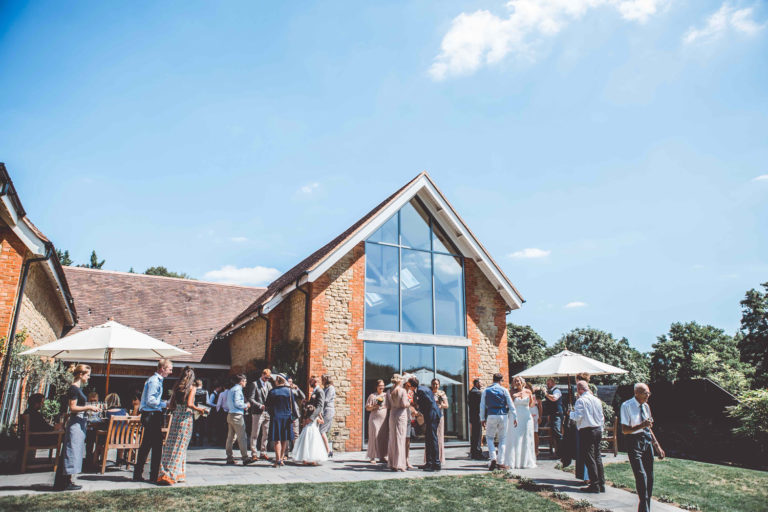 News : 25 / 02 / 19
A Few Things We Love About Winter Wedding Days #marriedatmillbridge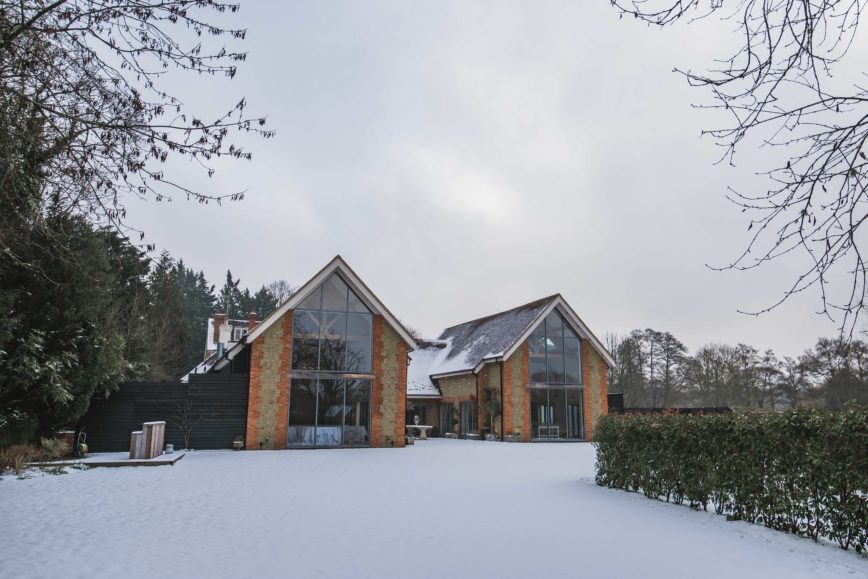 We can't quite believe how quickly this year has flown by here at Millbridge Court! We have been so lucky to have been a part of so many magical Winter Wedding Days throughout 2018 & so we thought, as the festive season is well & truly upon us, that we would share some moments from those really beautiful days with you all.
There really is so much that we love about Winter Weddings, from the rich colour palettes, magical nighttime photography, Wintery shots of Brides & Grooms around the grounds, being able to make the most of romantic lighting throughout the day's celebrations & so much more.
So thanks to the wonderful & talented photographers who have shared their images with us, we have put together some highlights from all of our favourite things about Wintery Celebrations here at Millbridge Court in the hope that it will give you all oodles of inspiration.
Hoping you all had the most wonderful Christmas with your nearest & dearest!
Xx
Rich Colour Palette's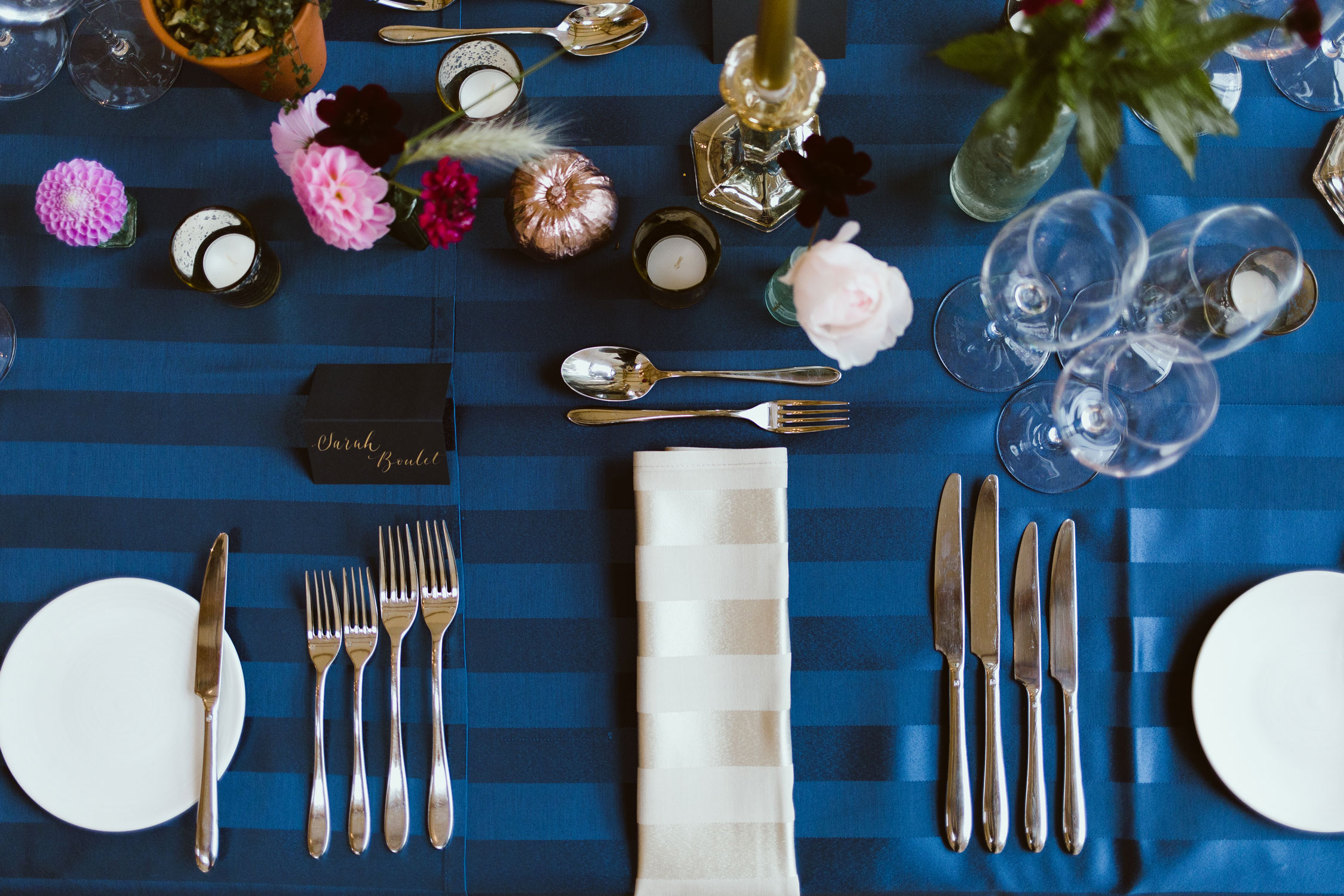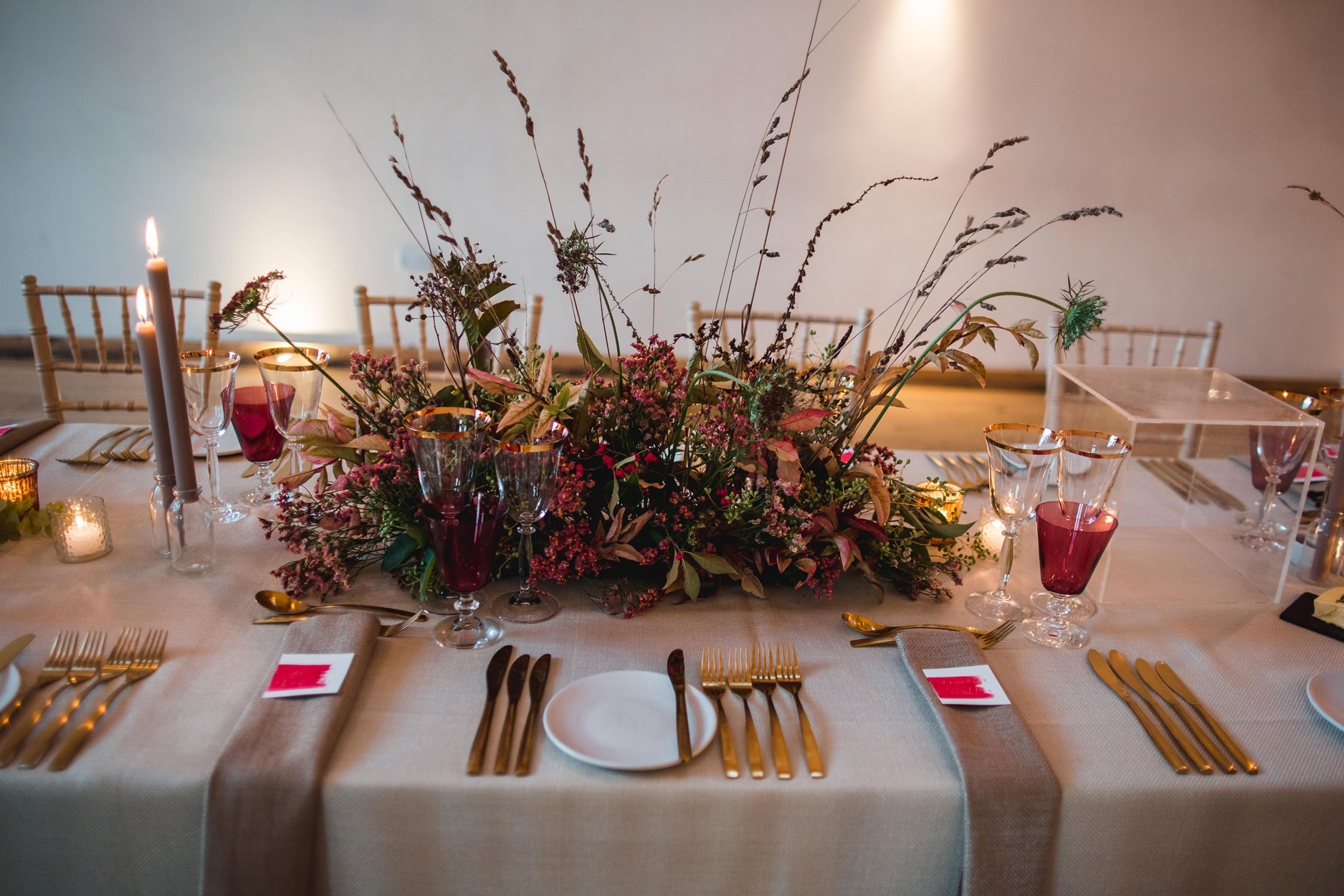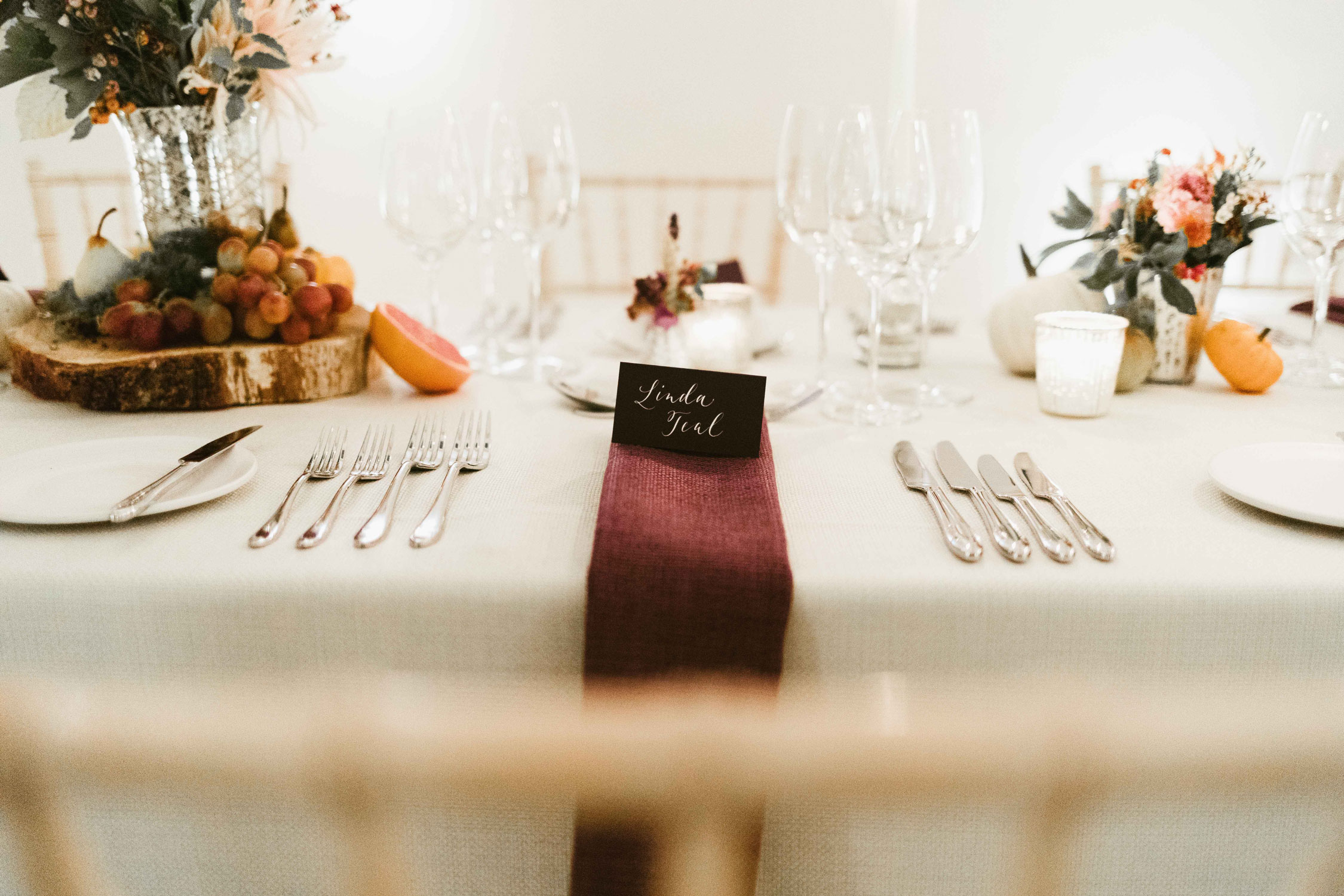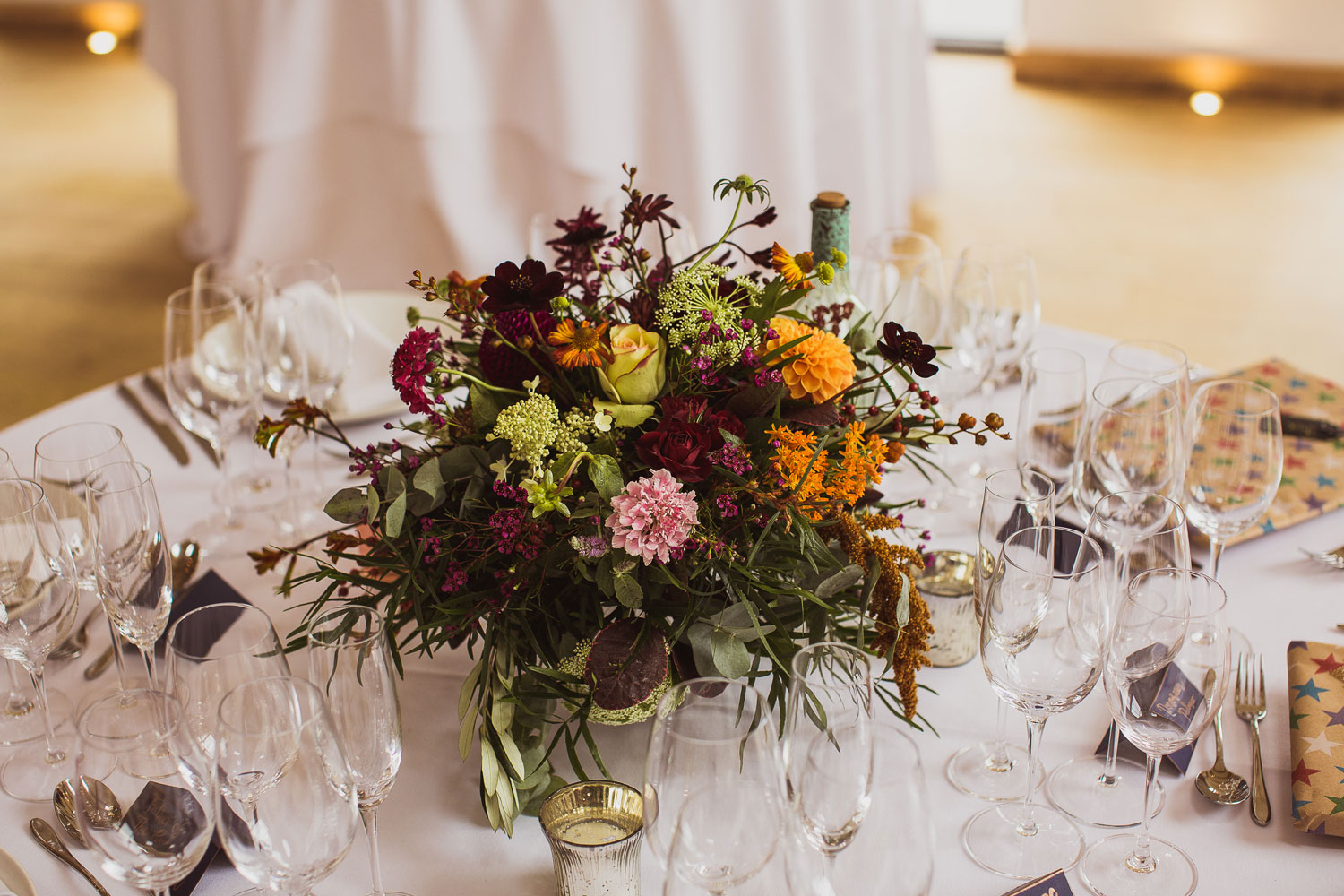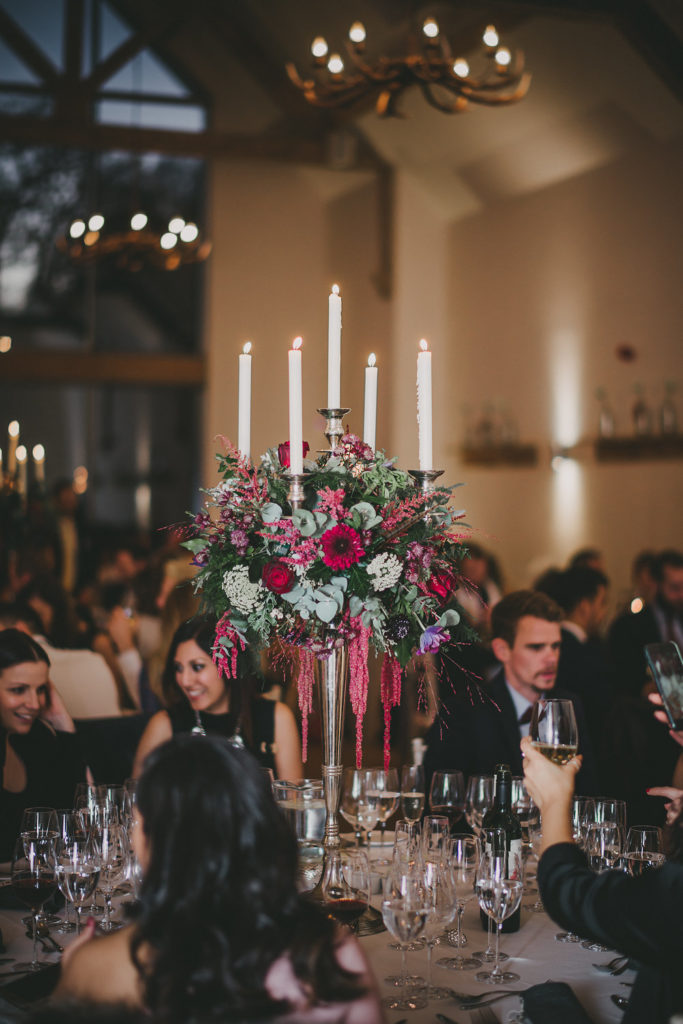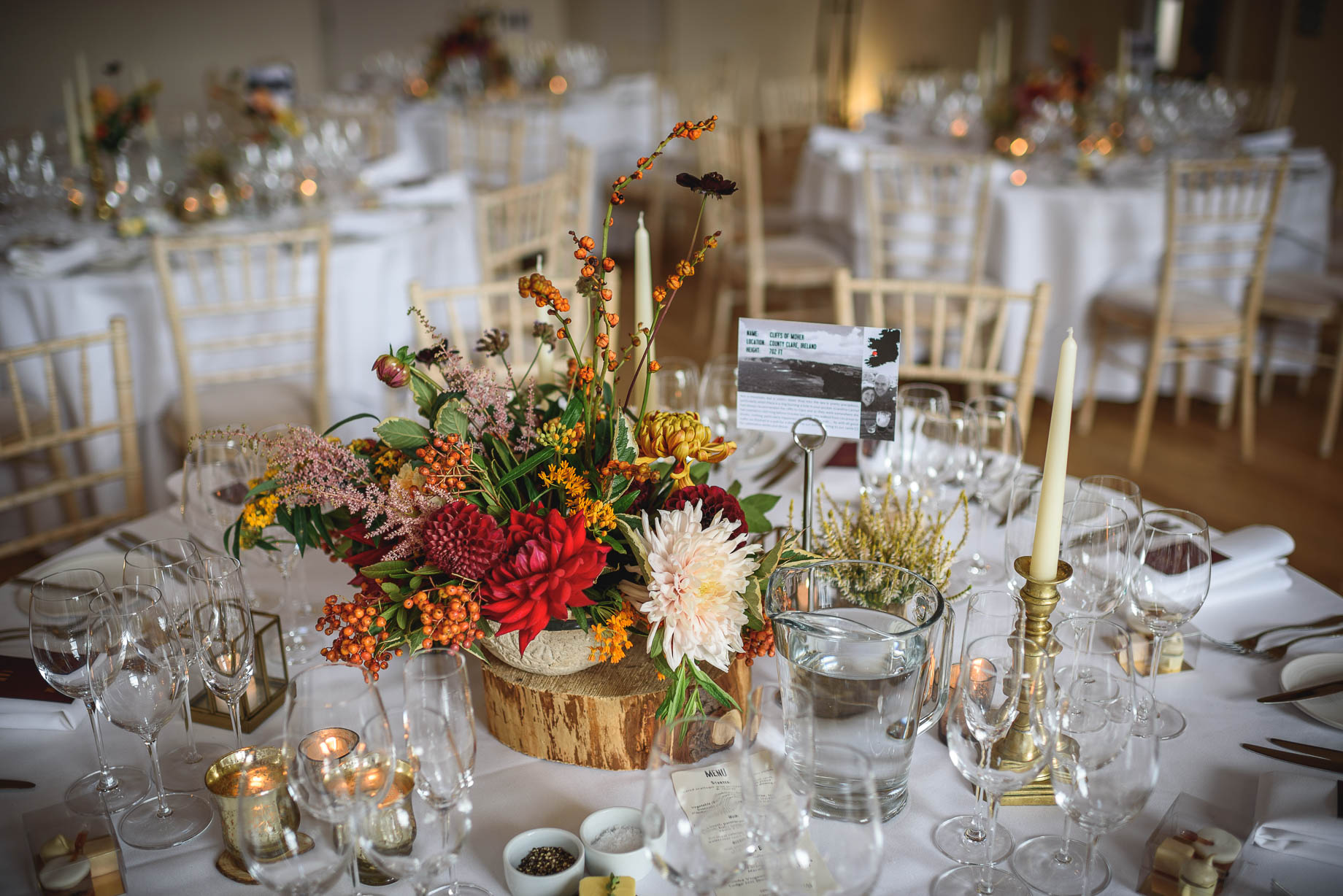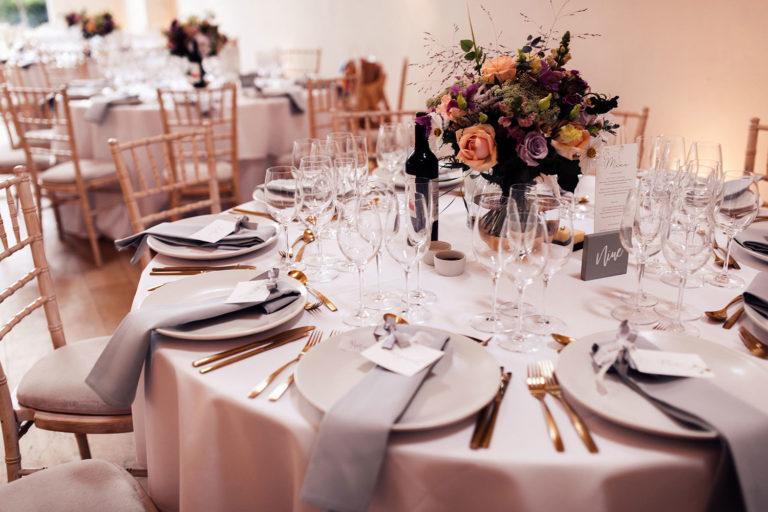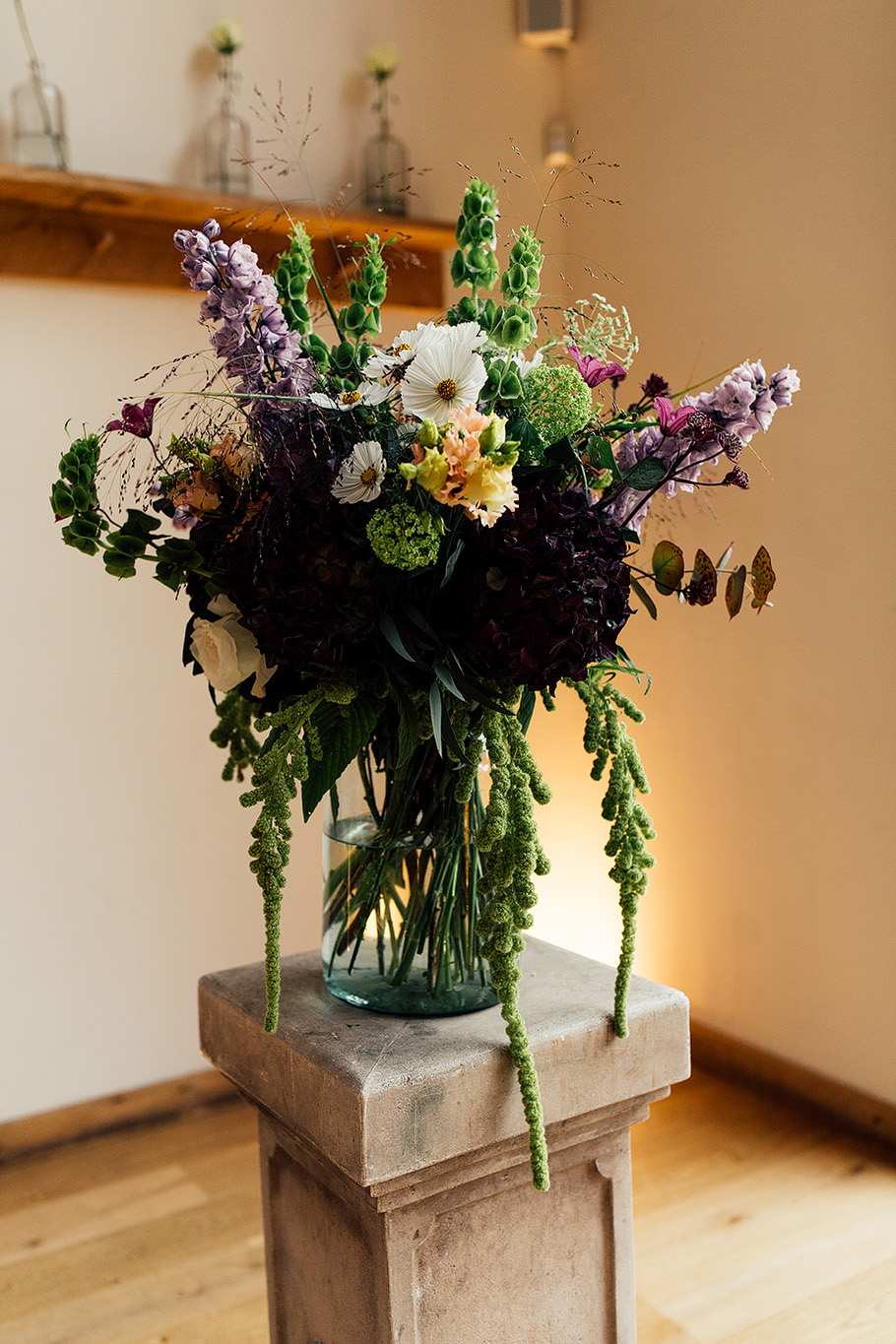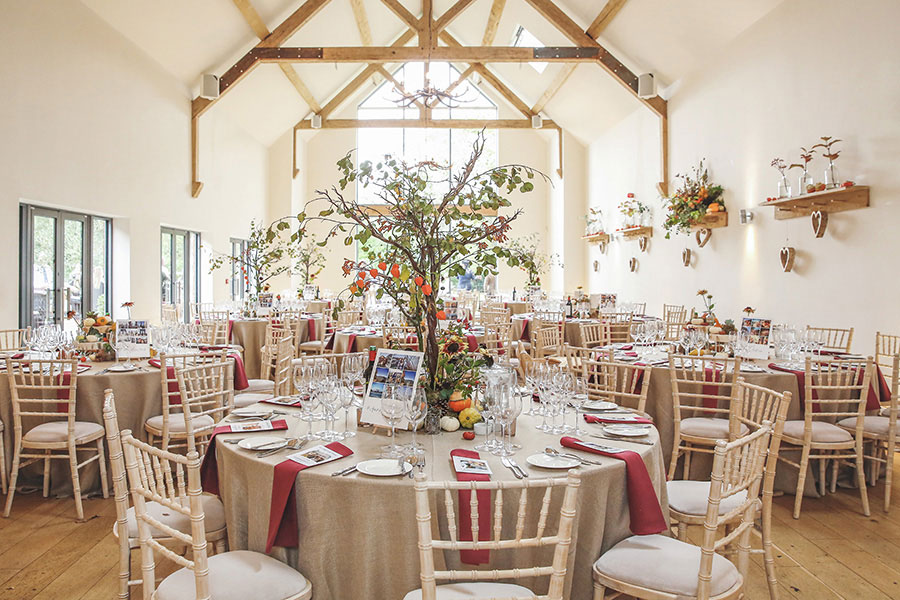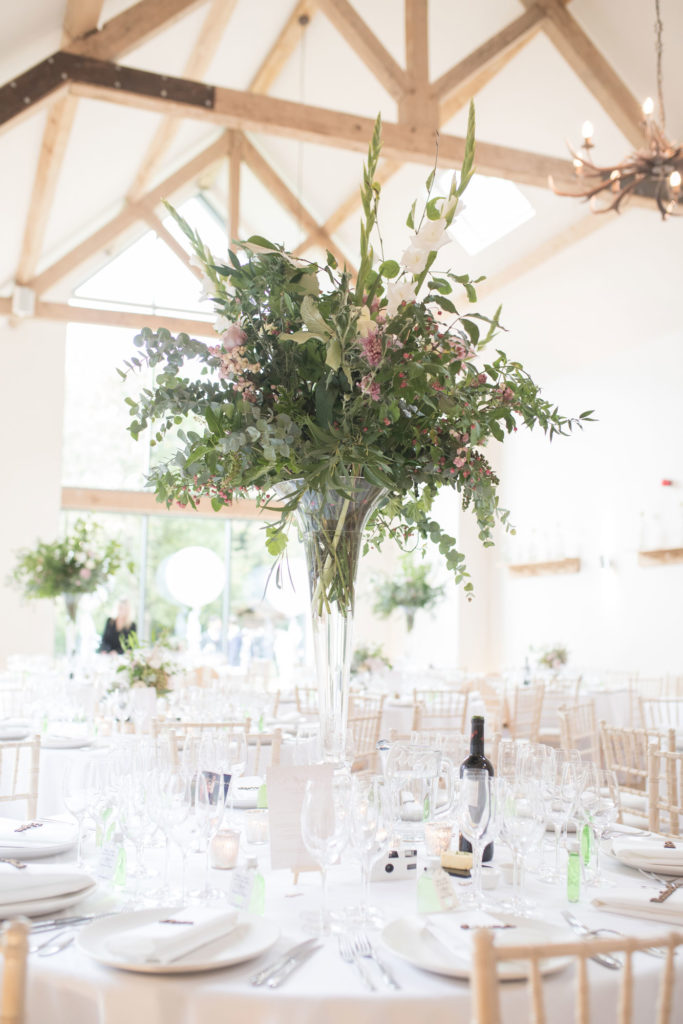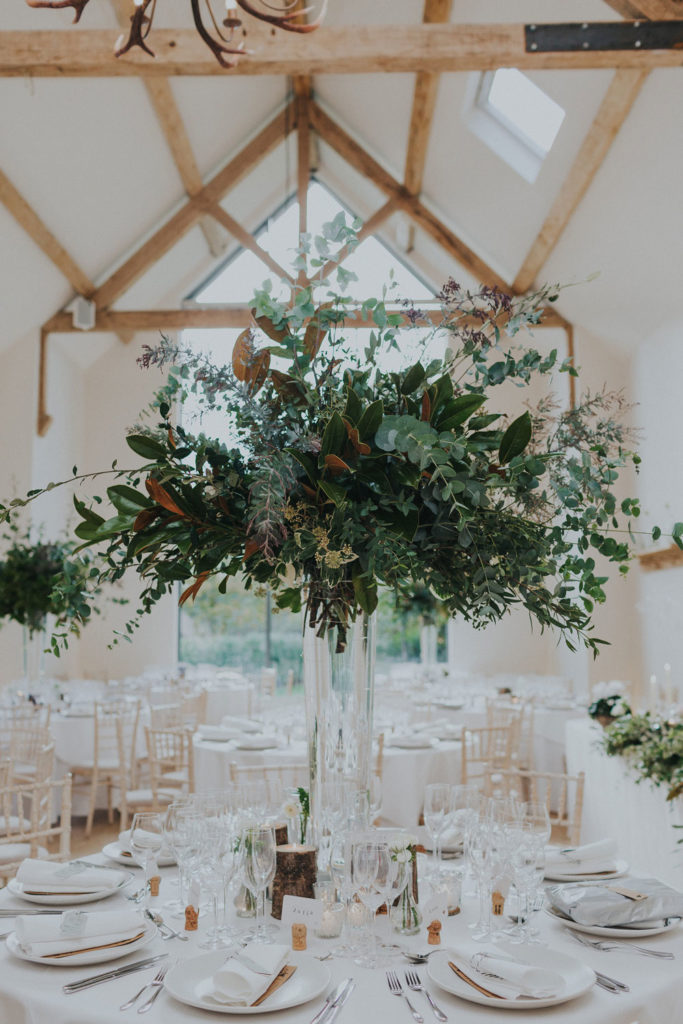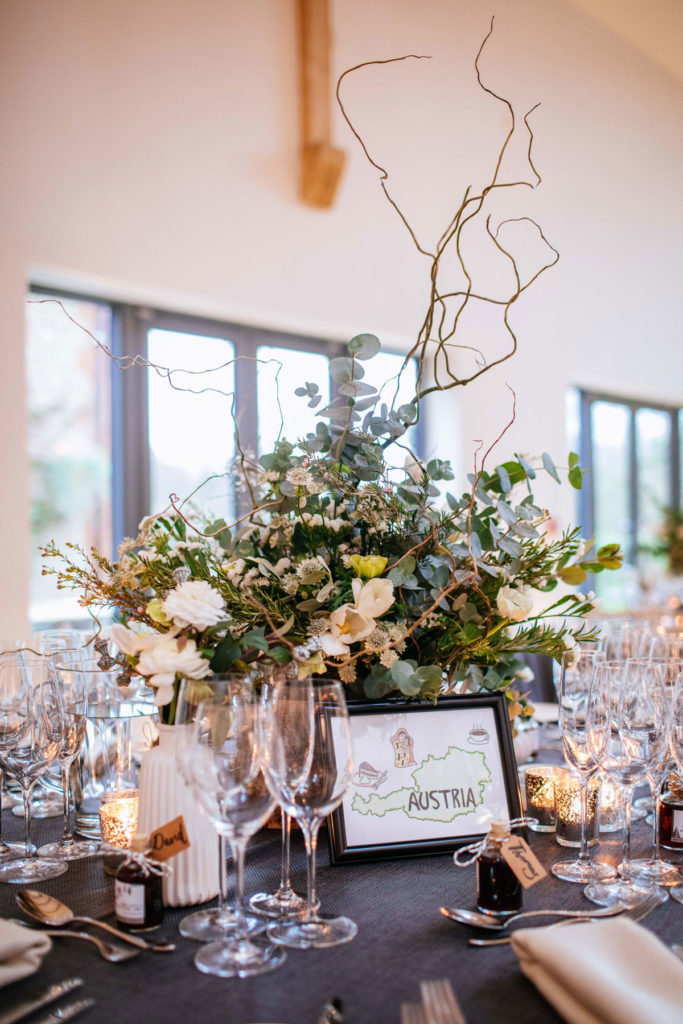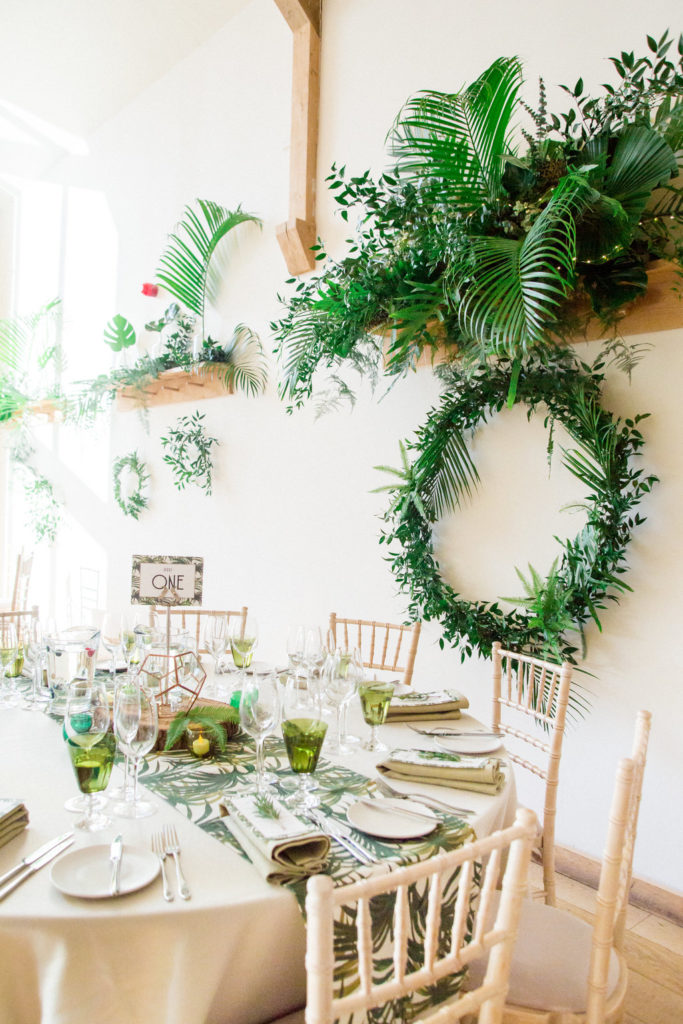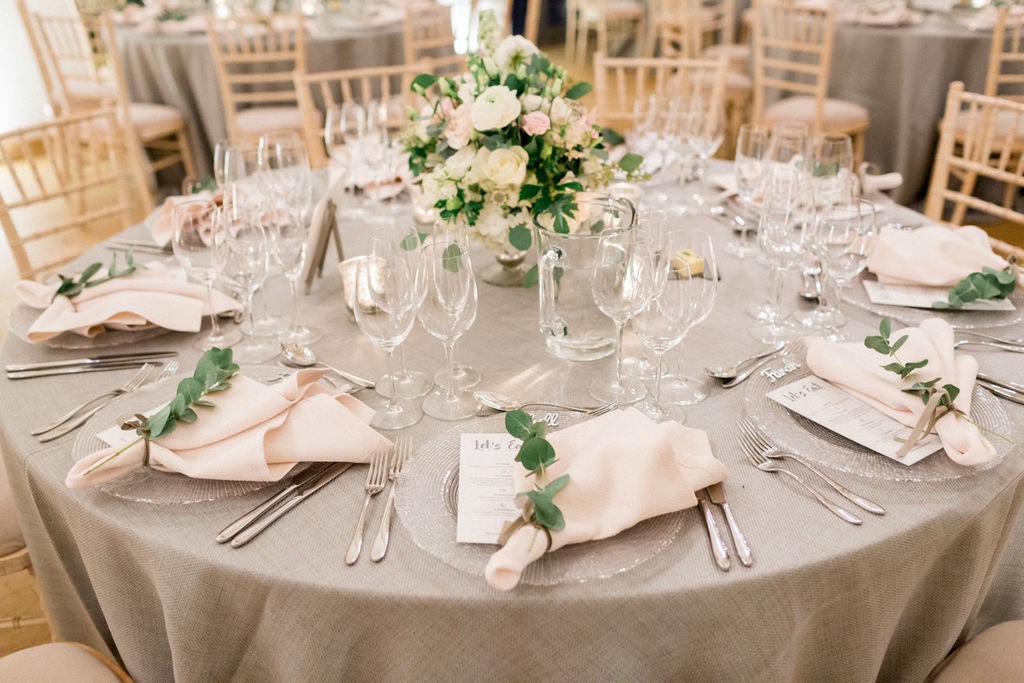 Wintery & Autumnal Couple's Shots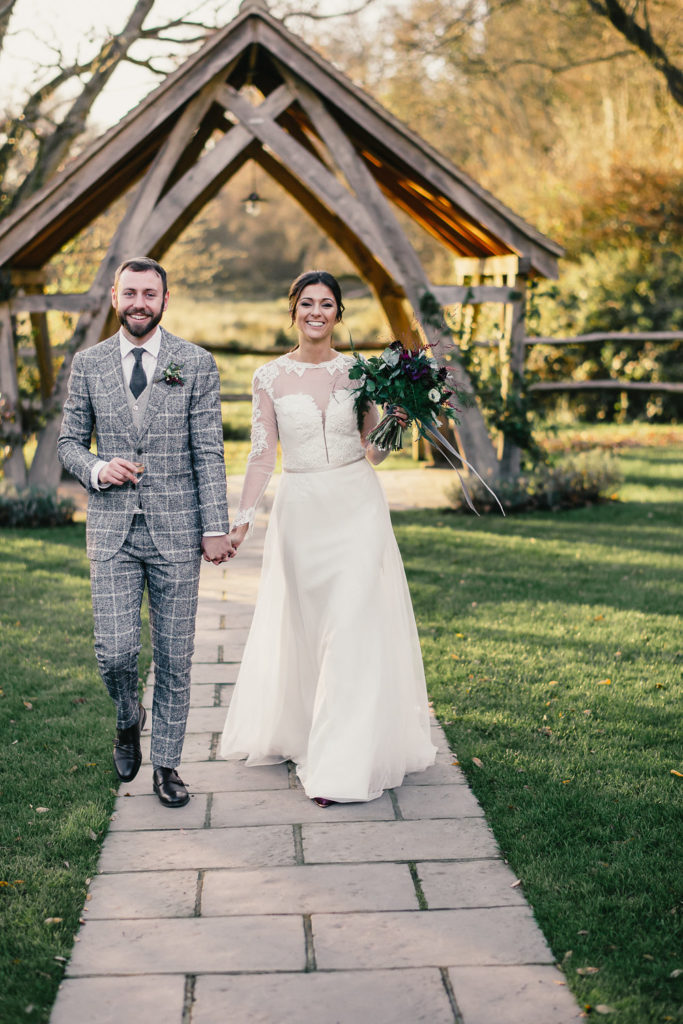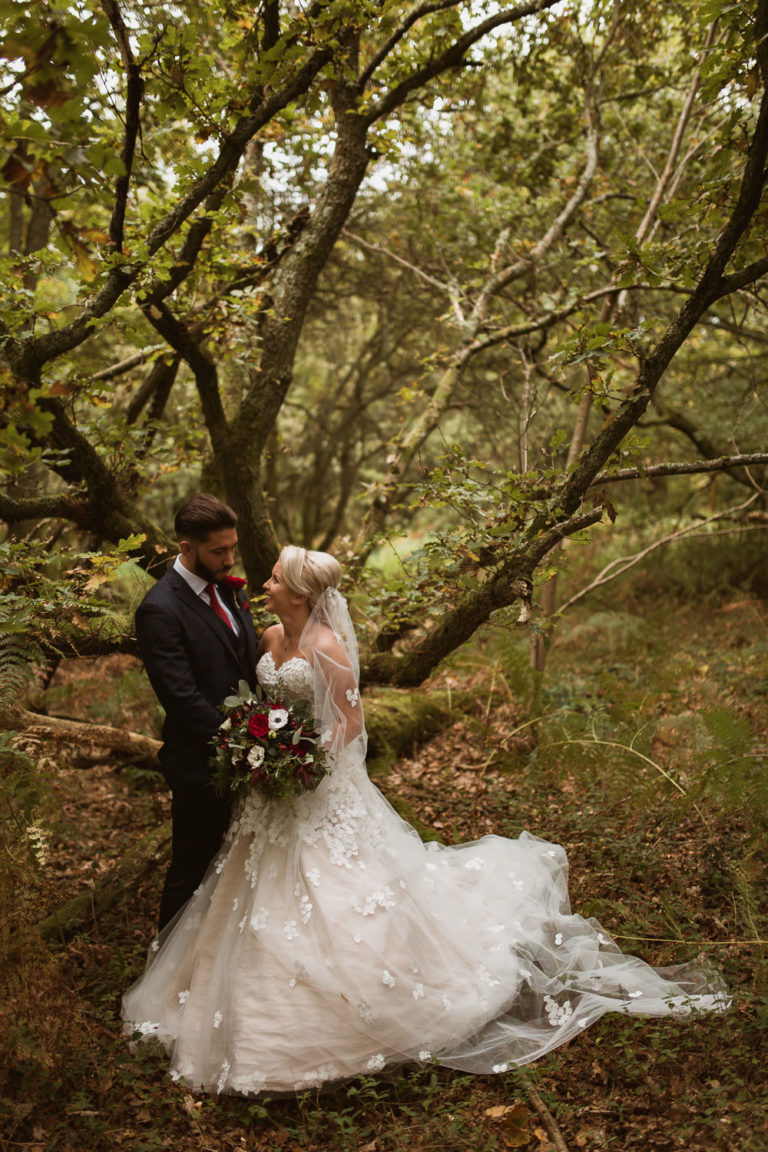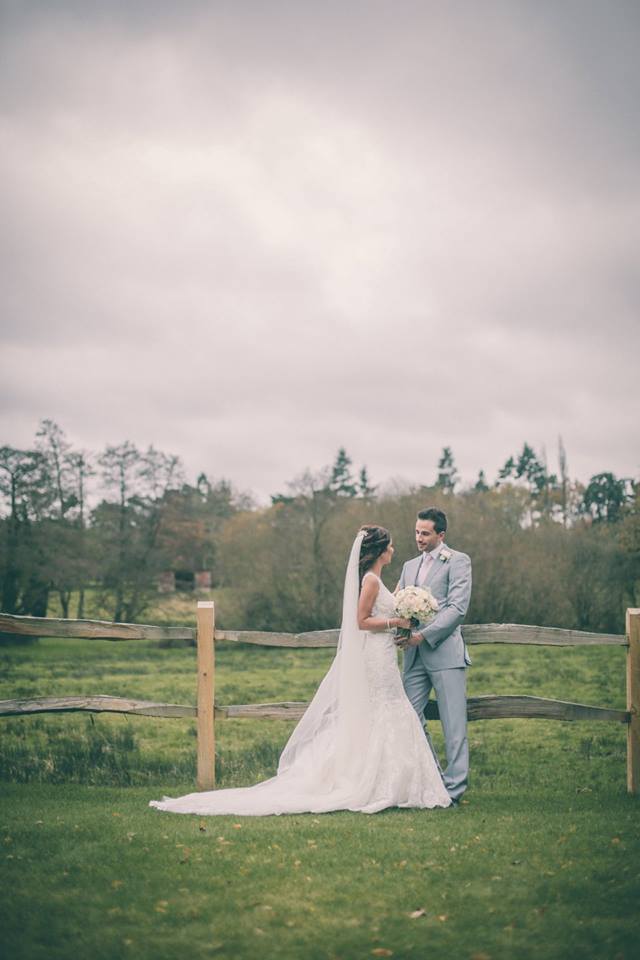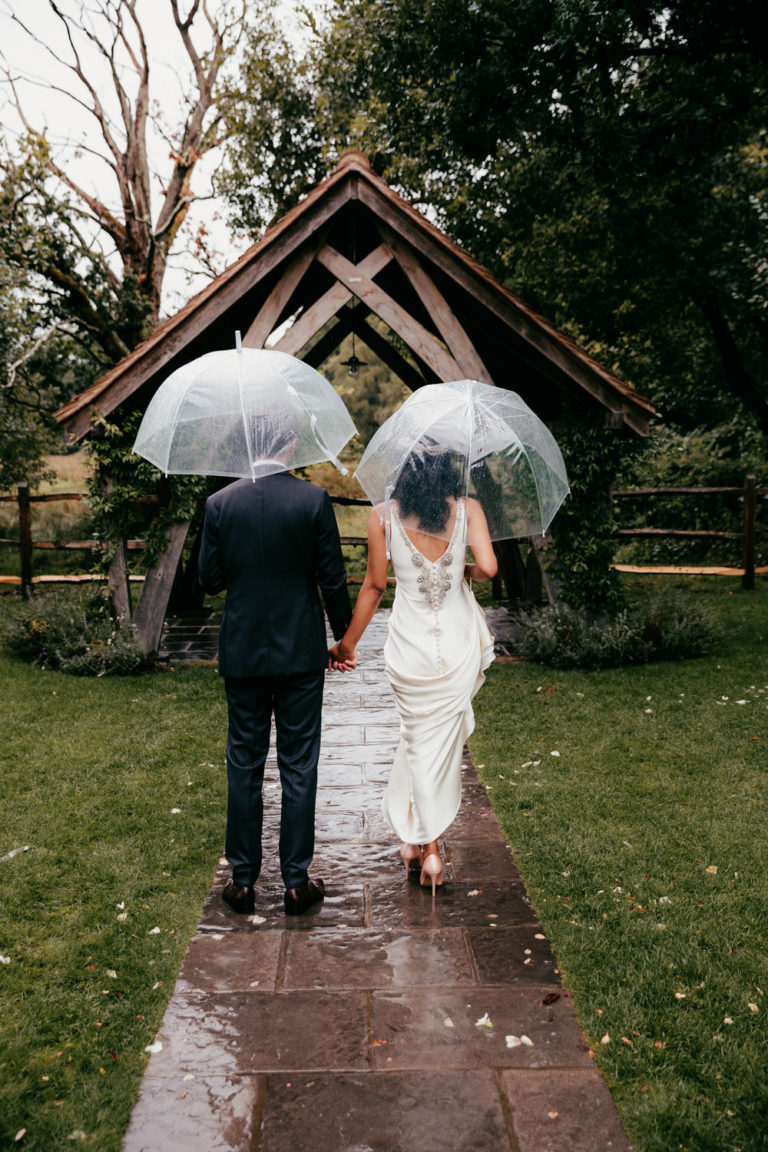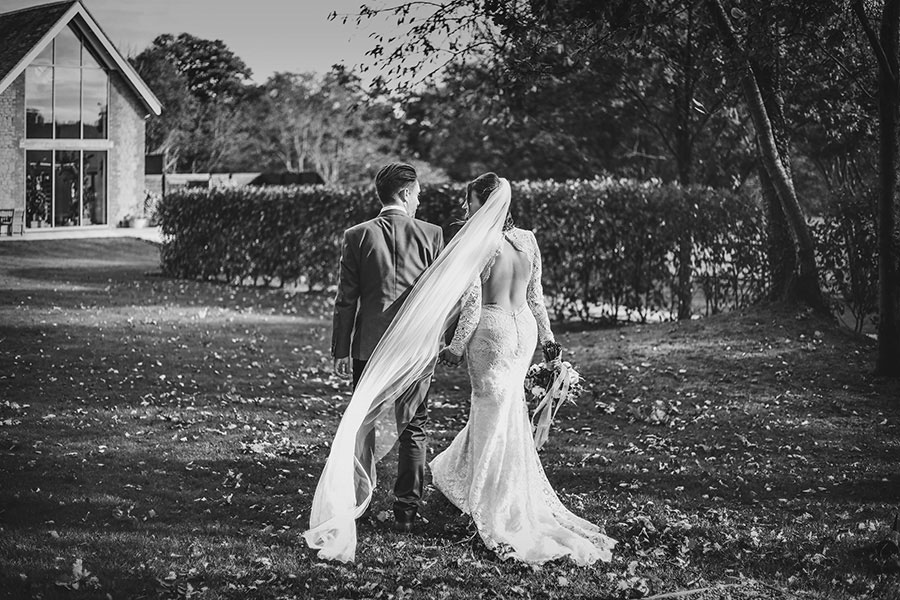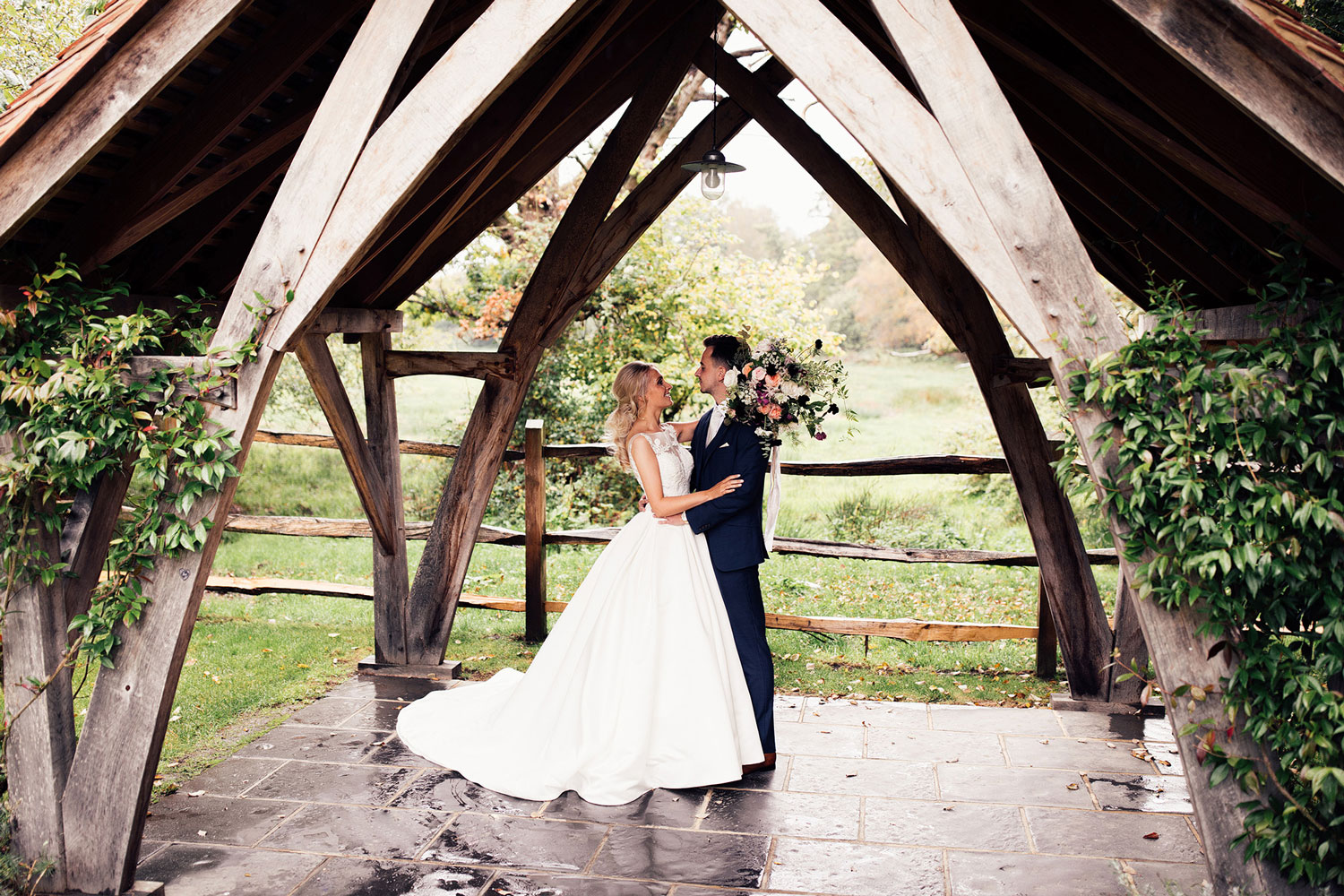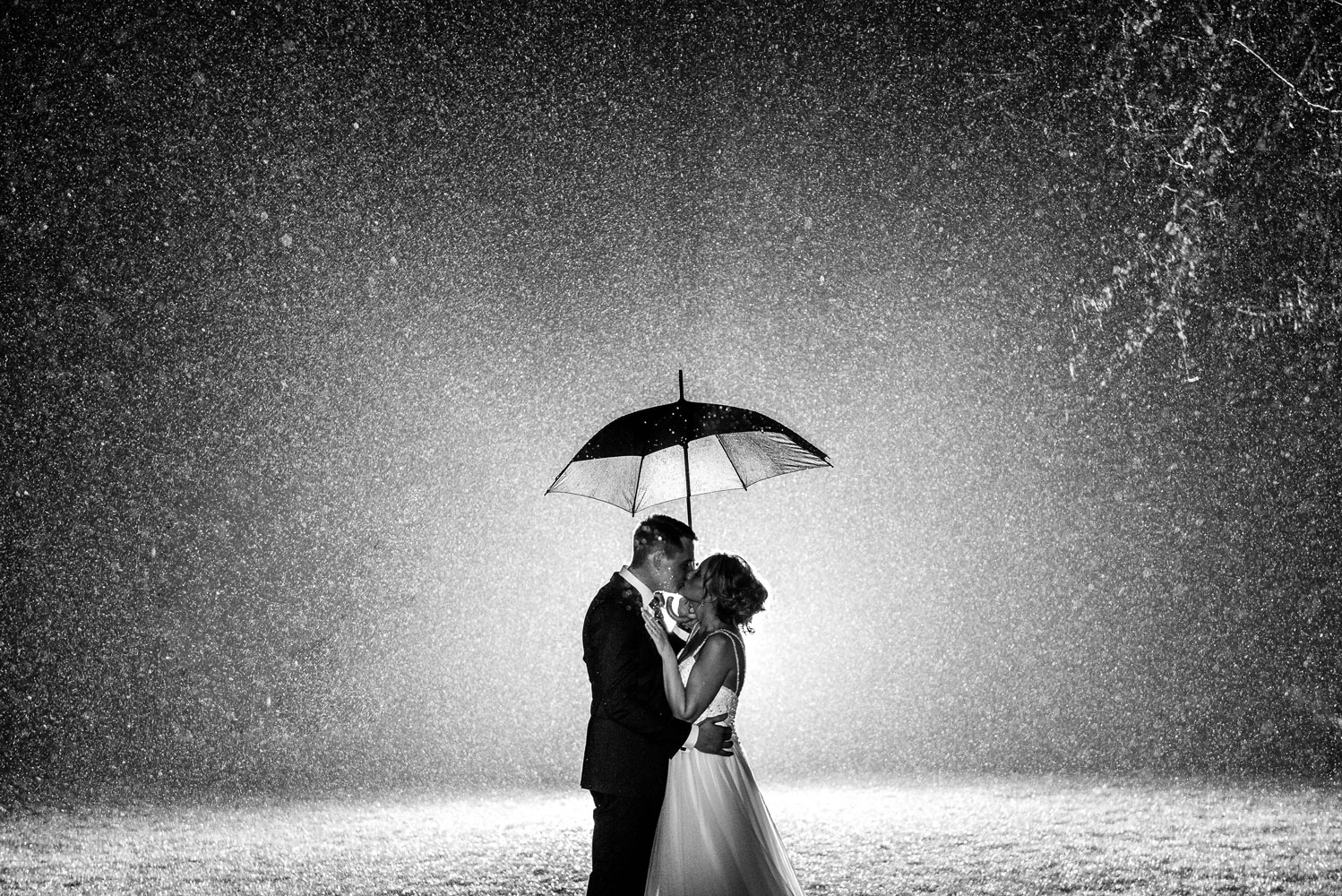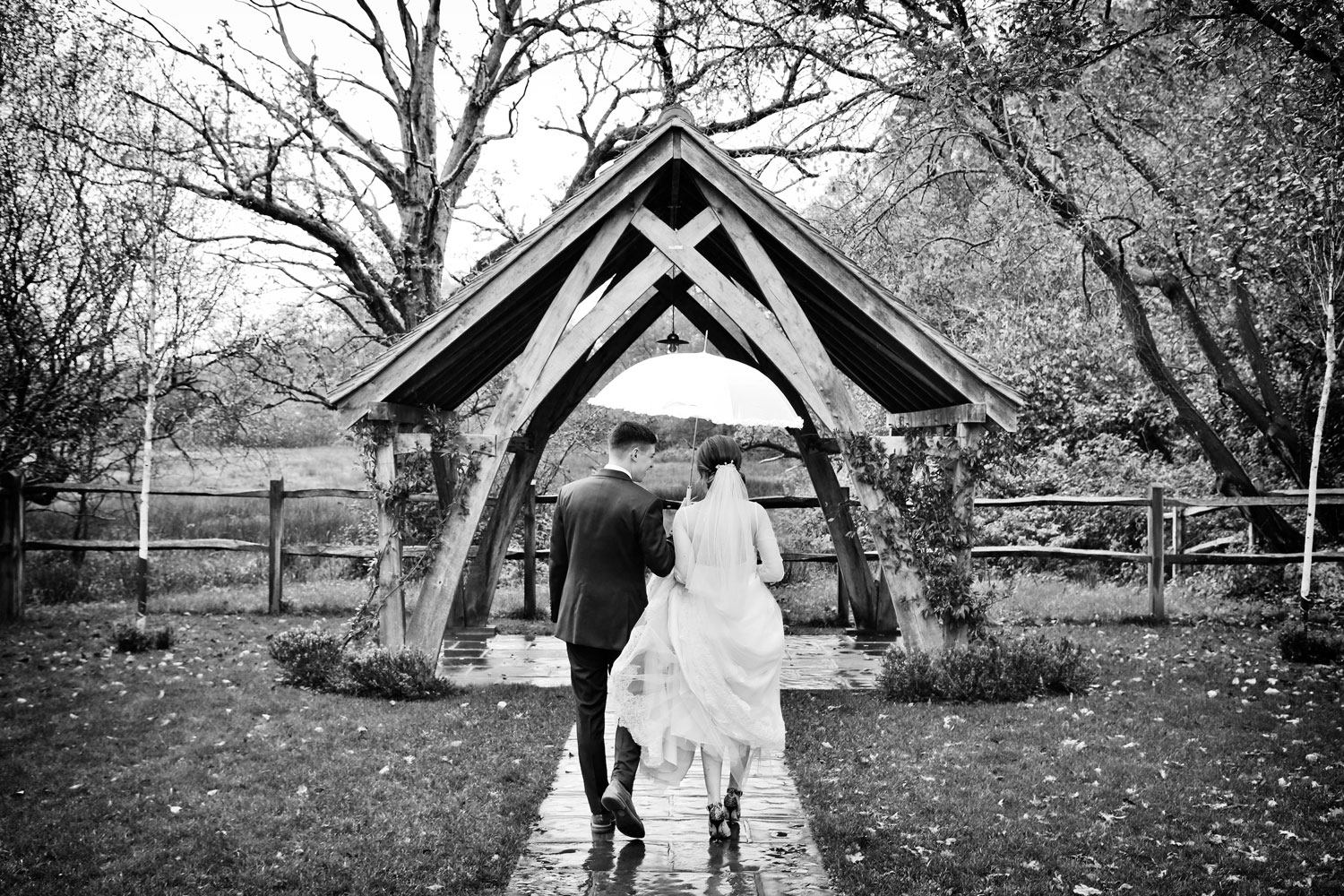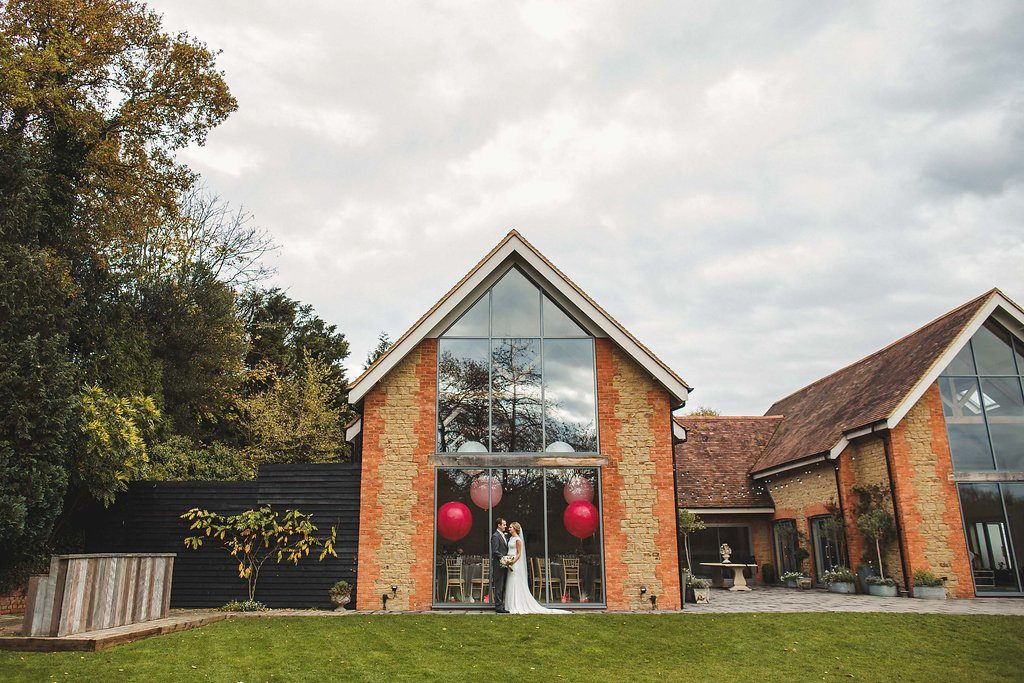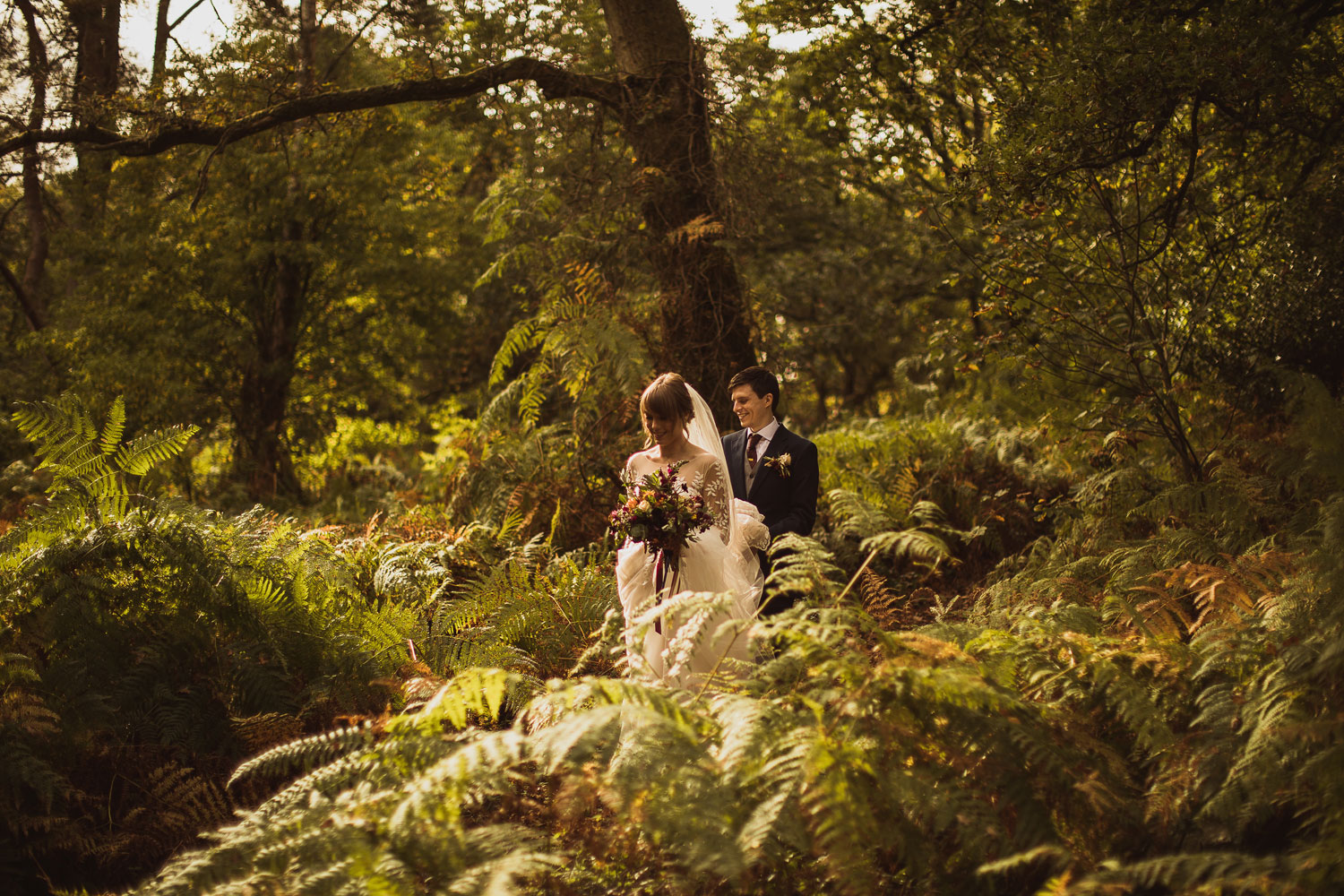 Cosy Lounges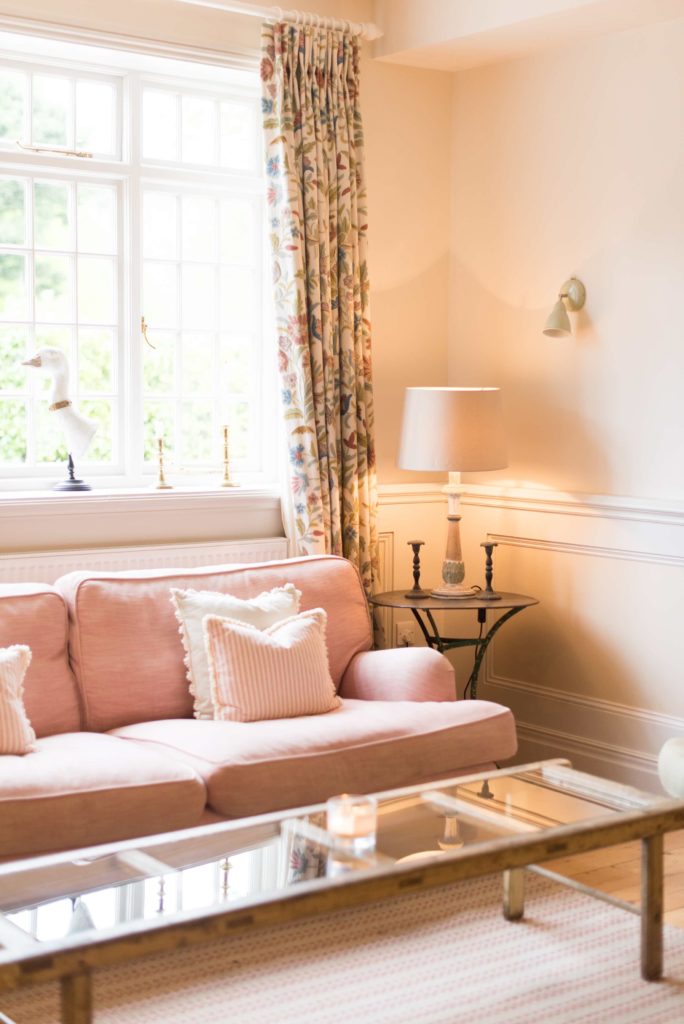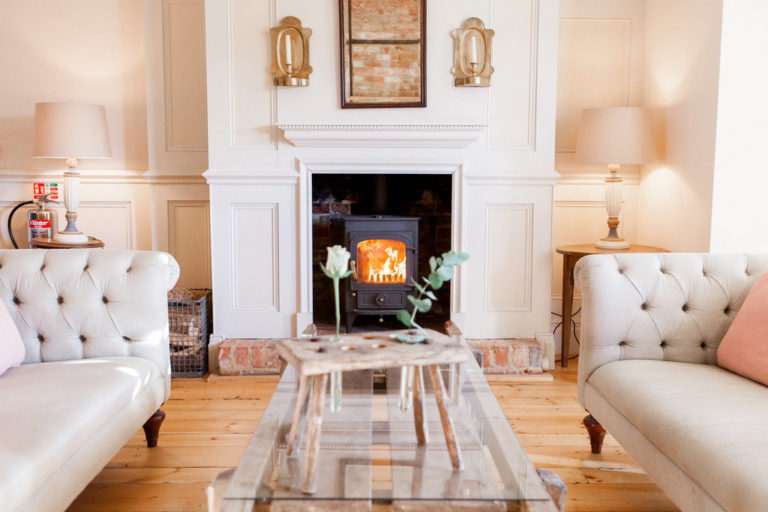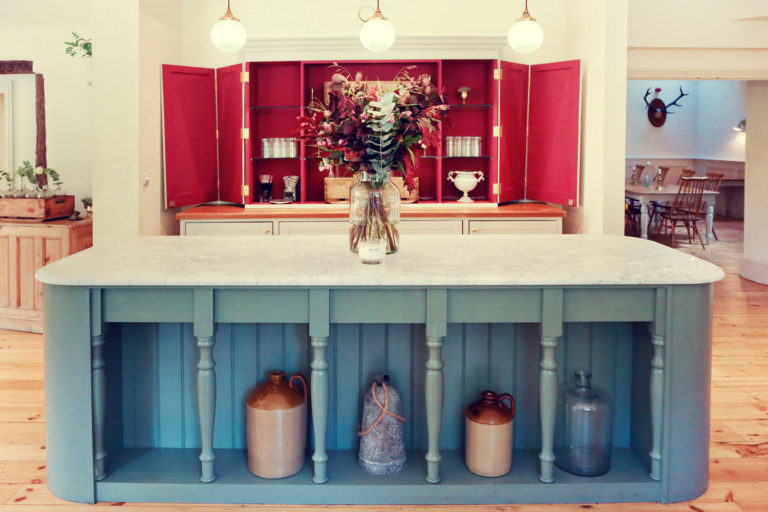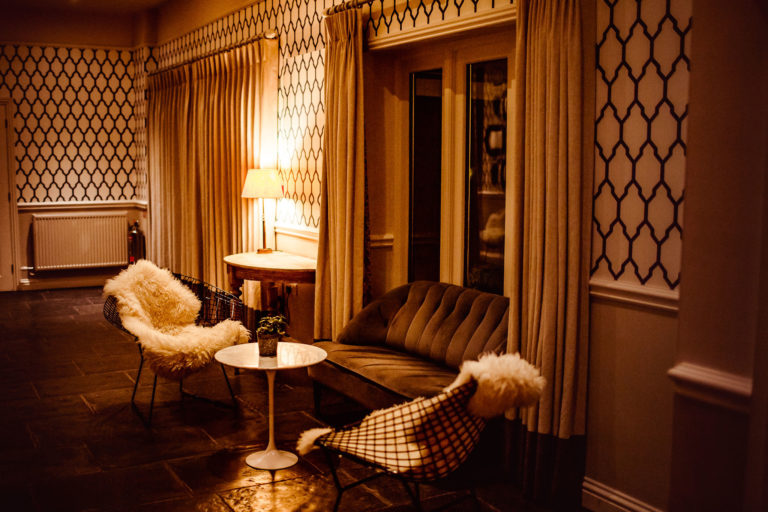 Romantic Lighting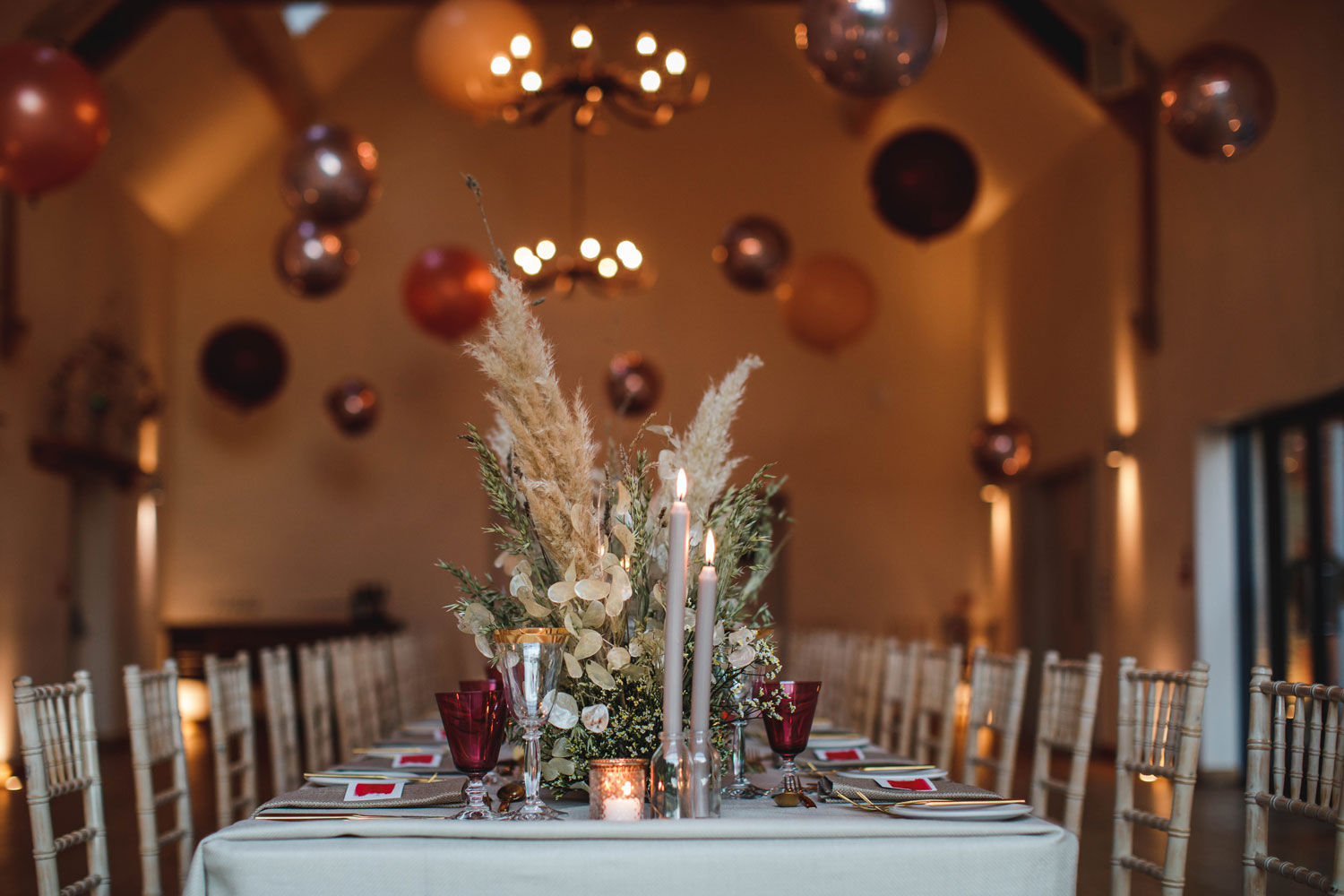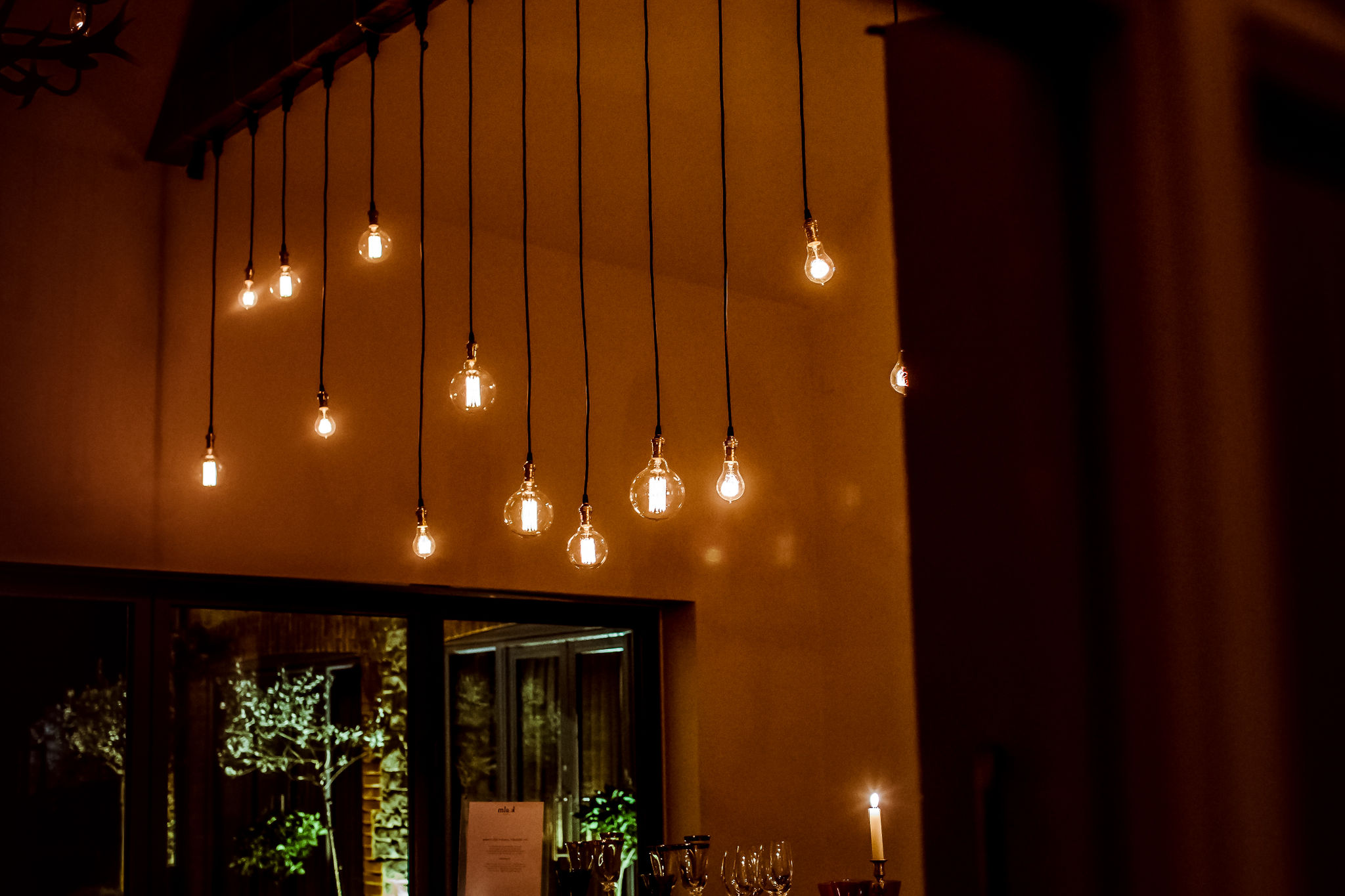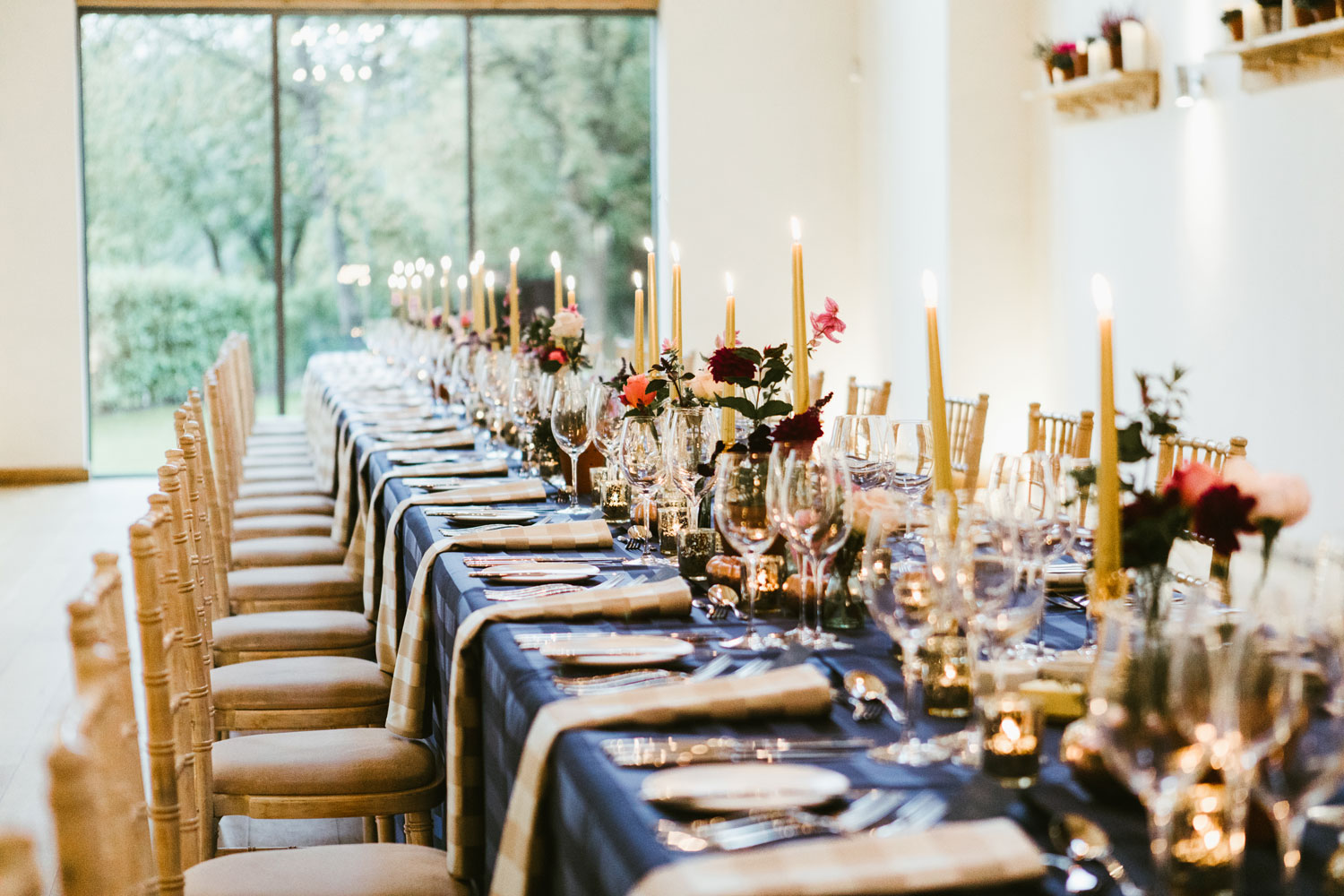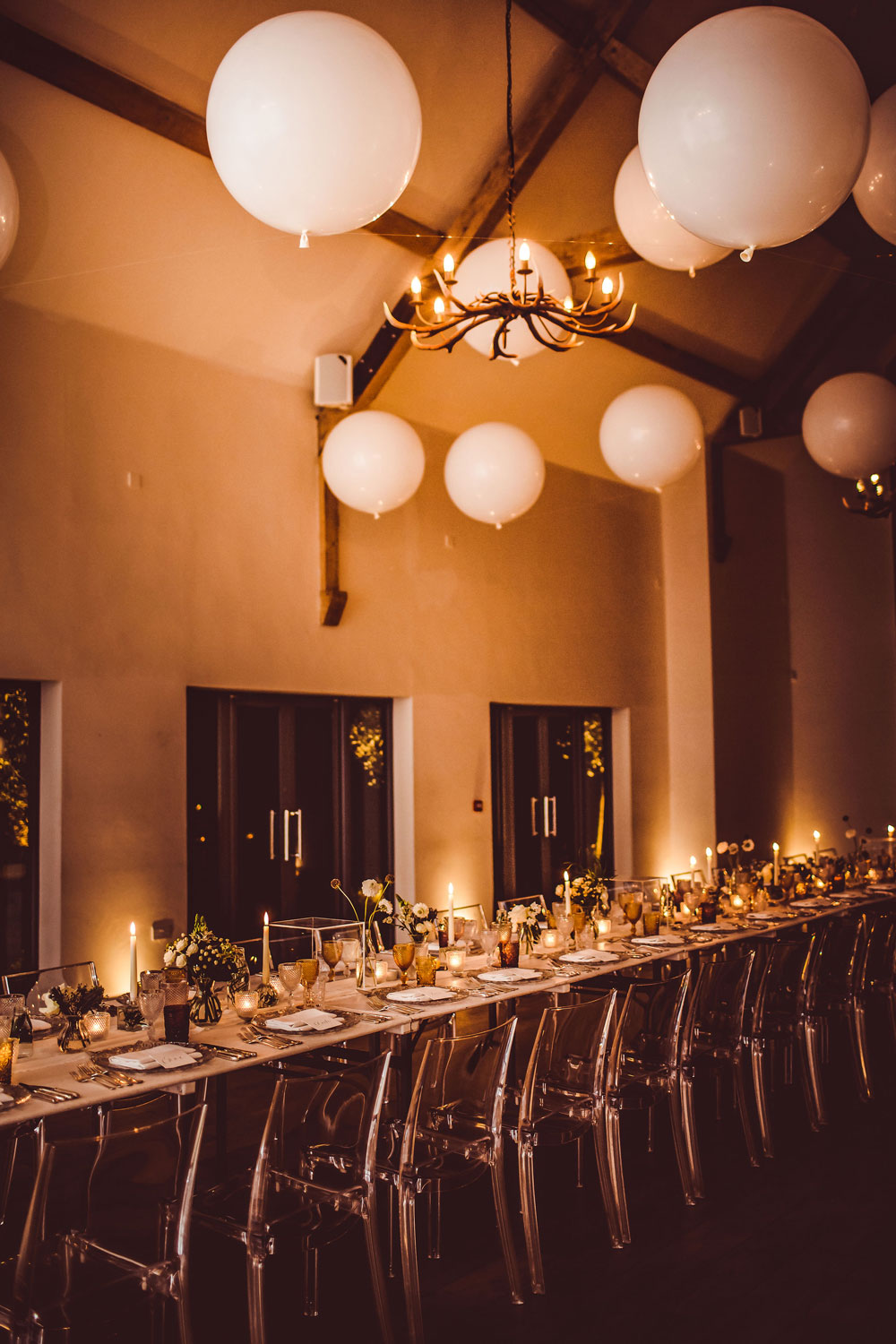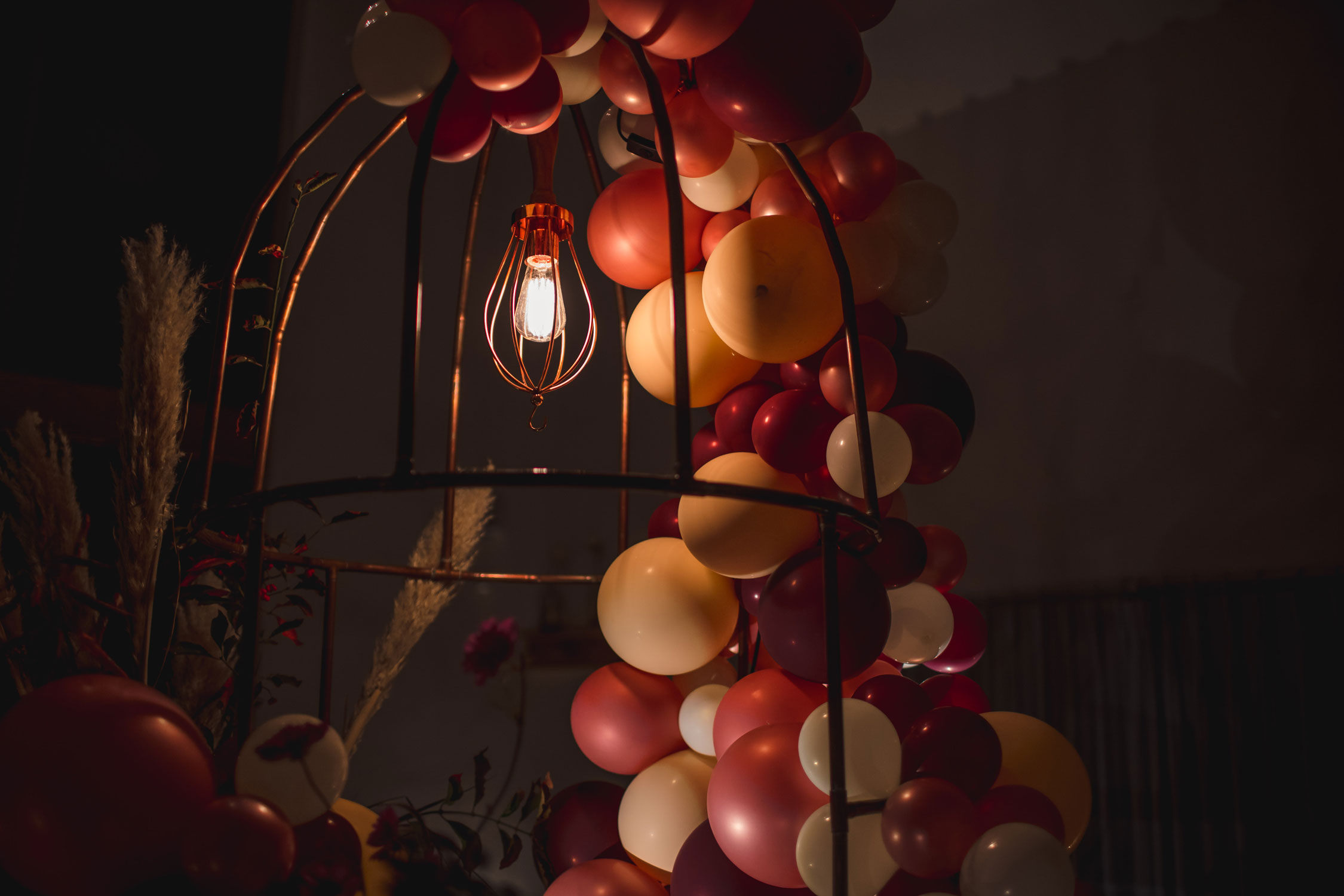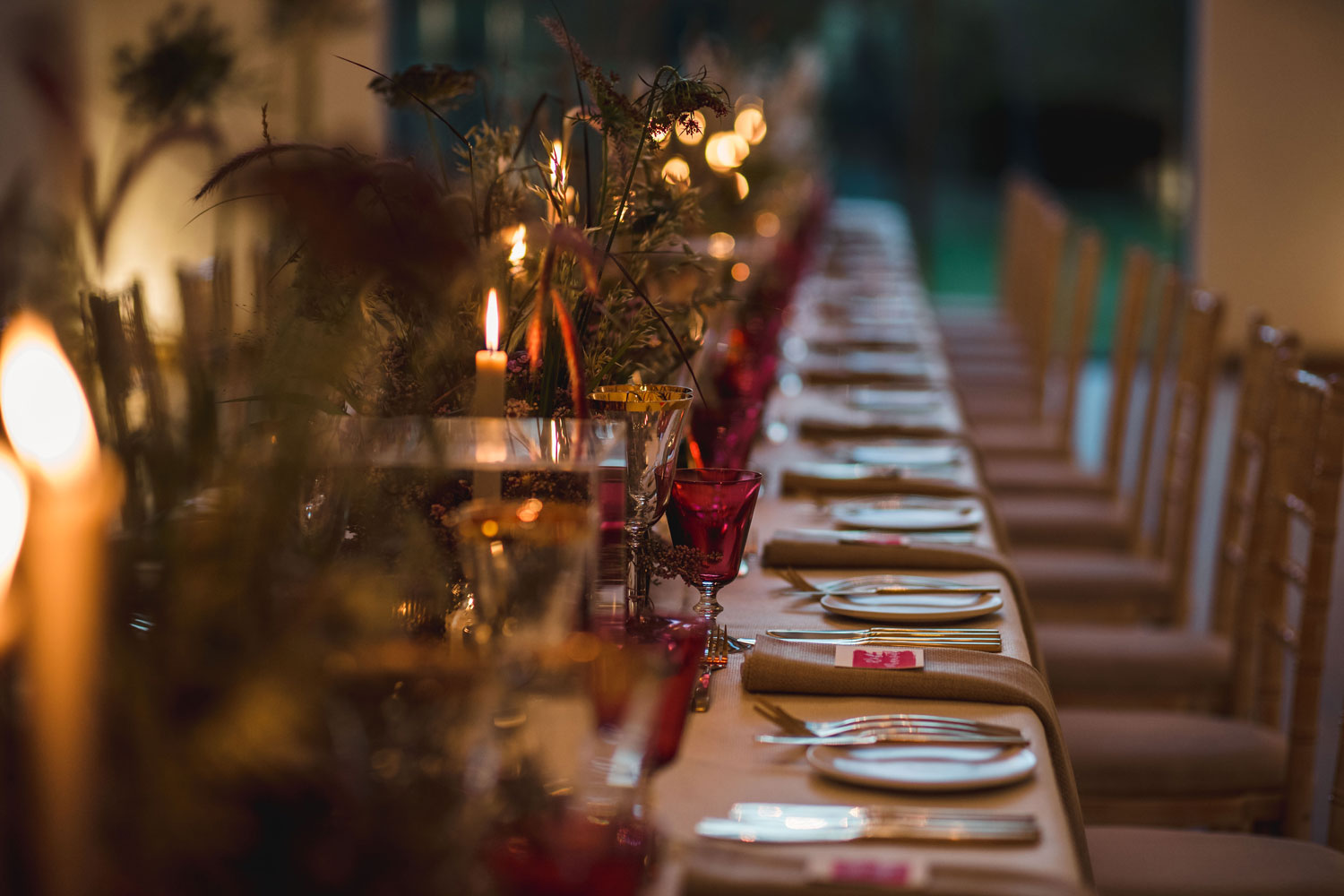 Seasonal Ceremonies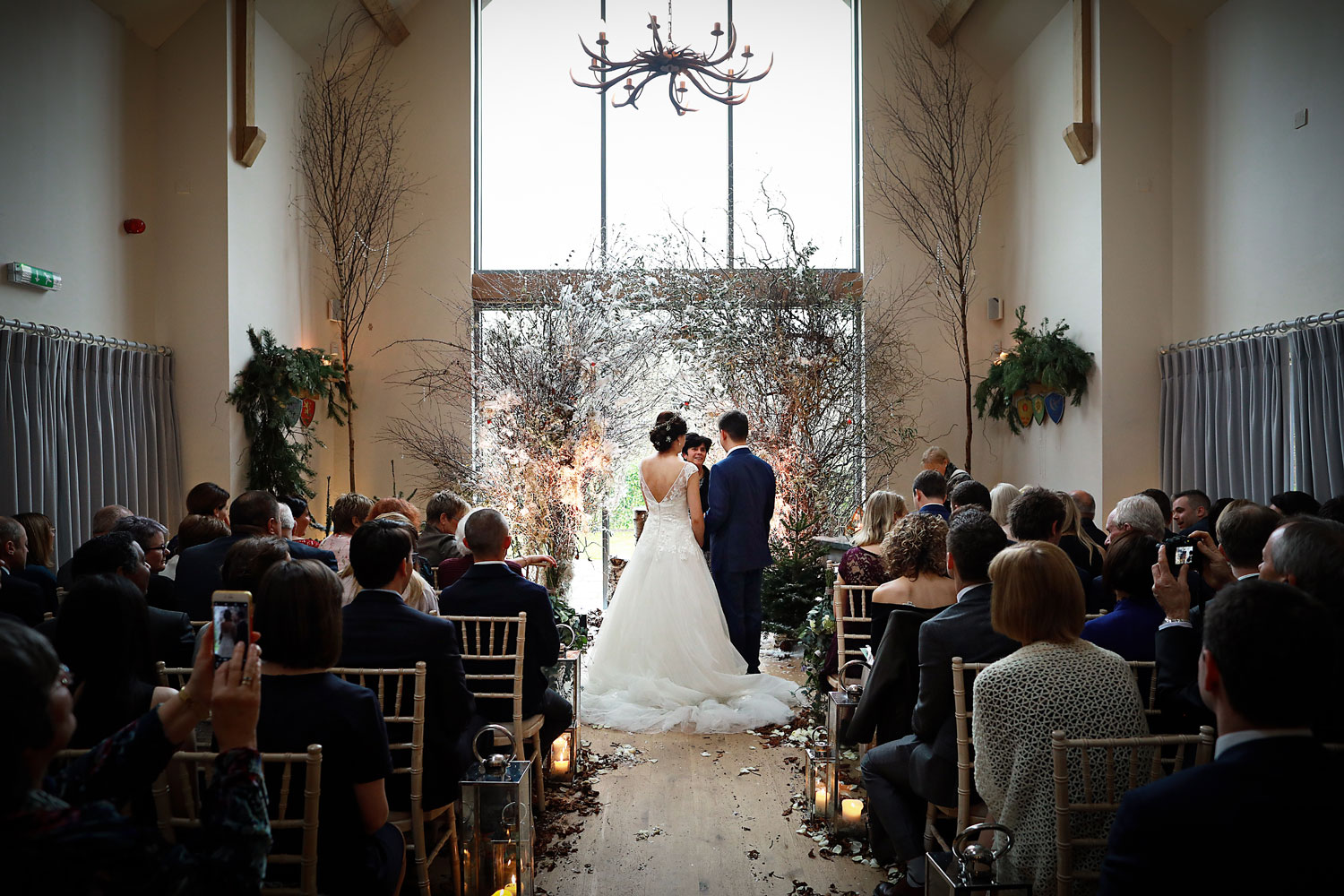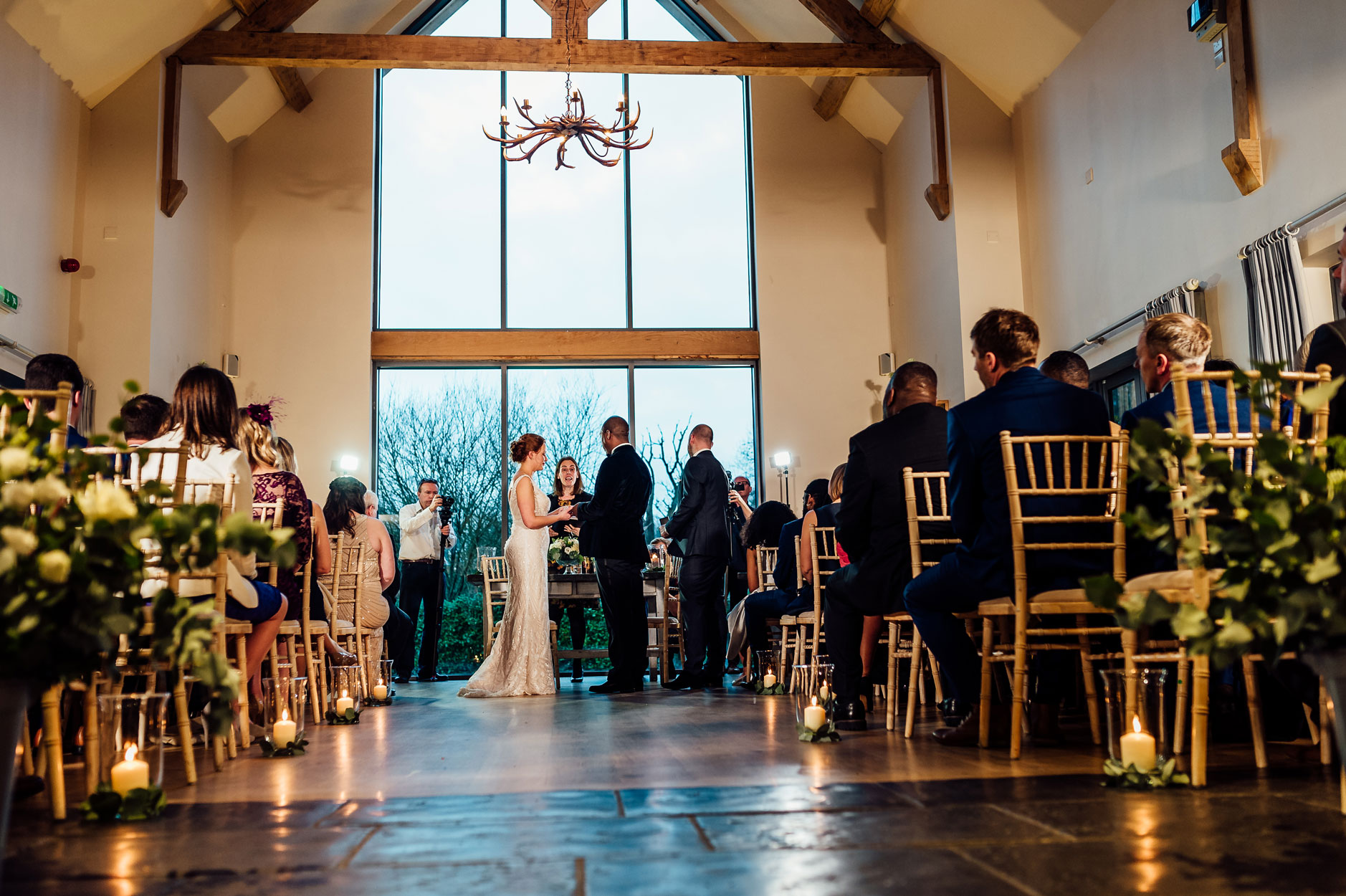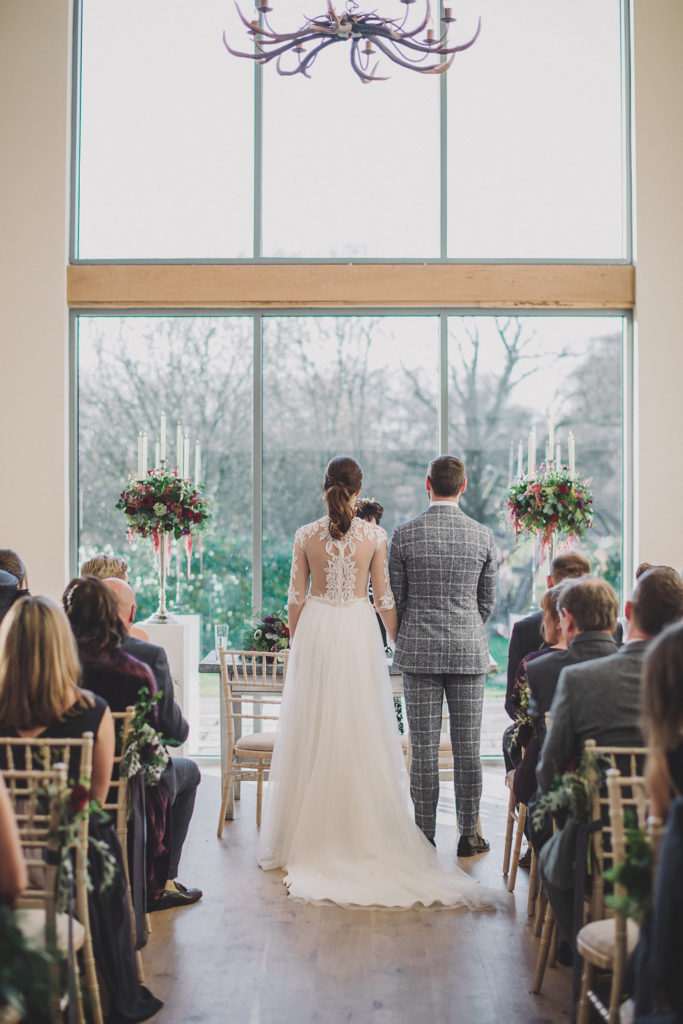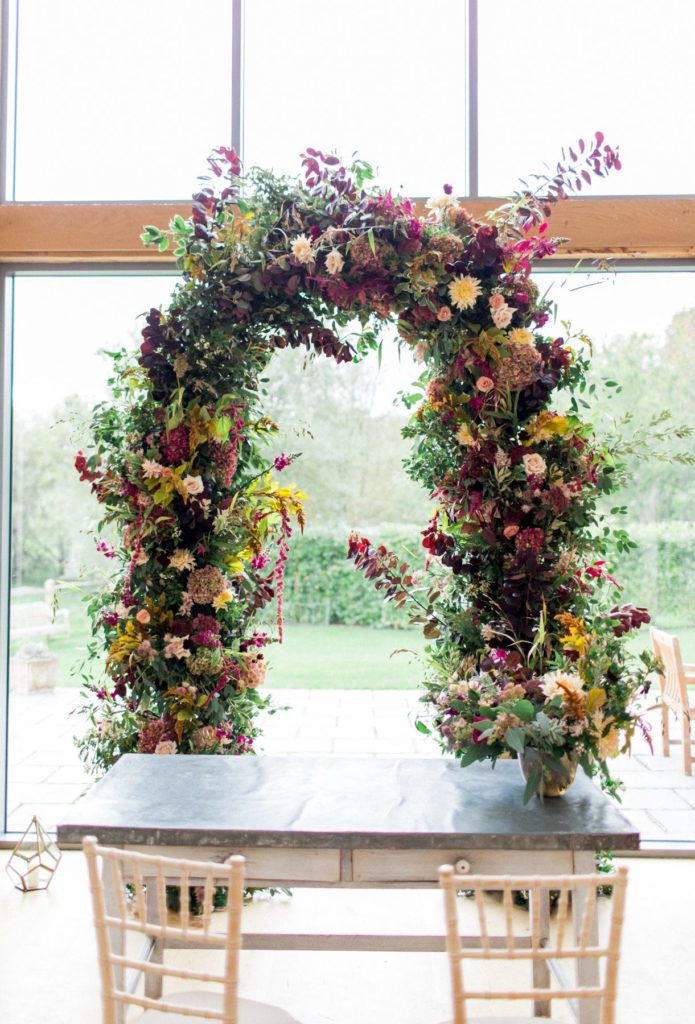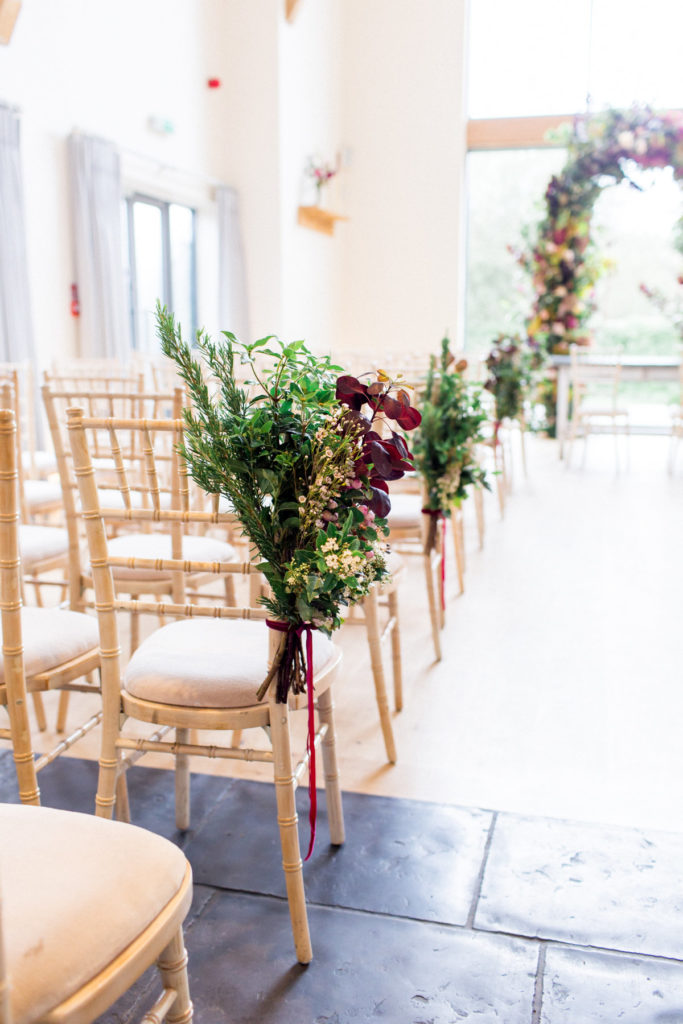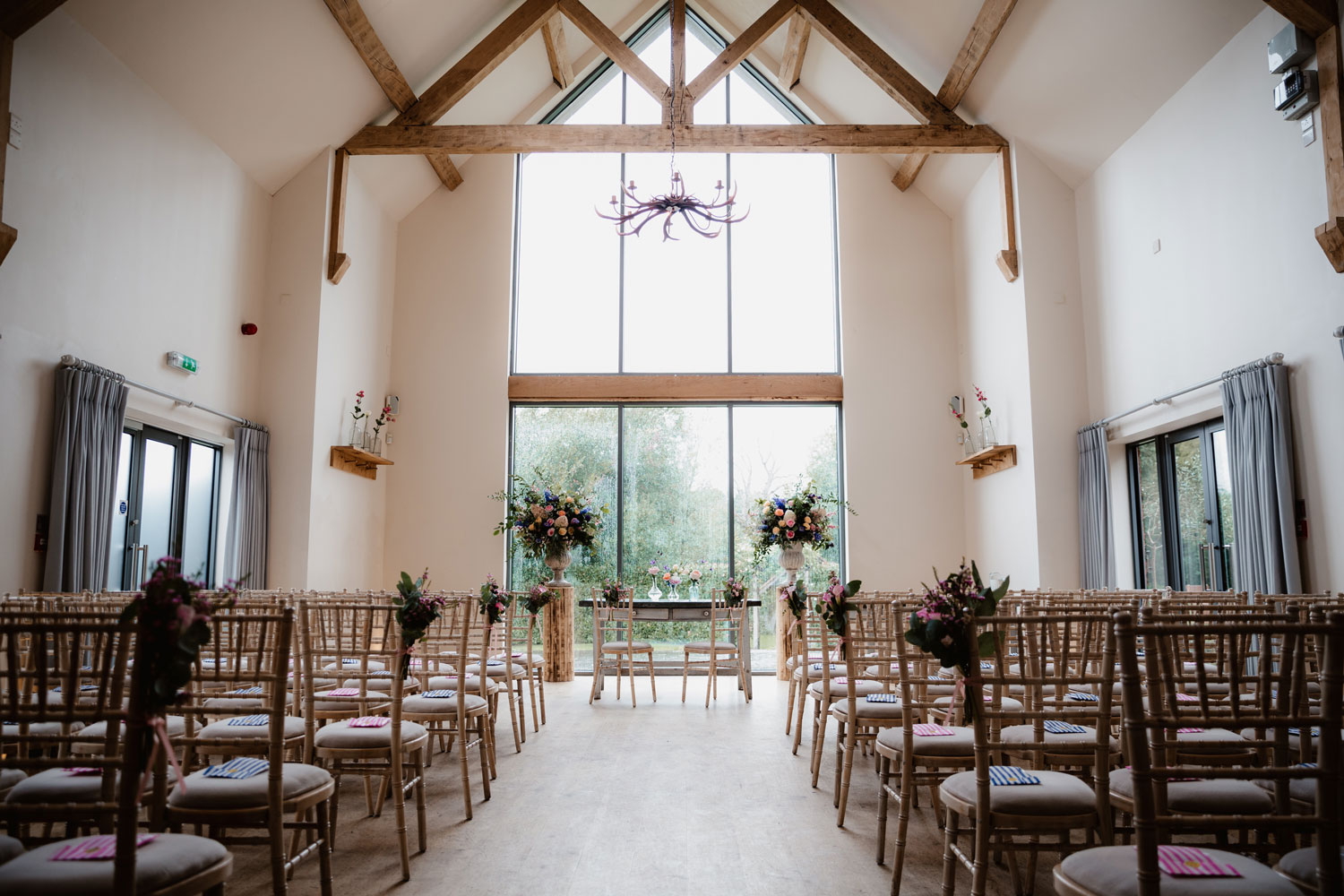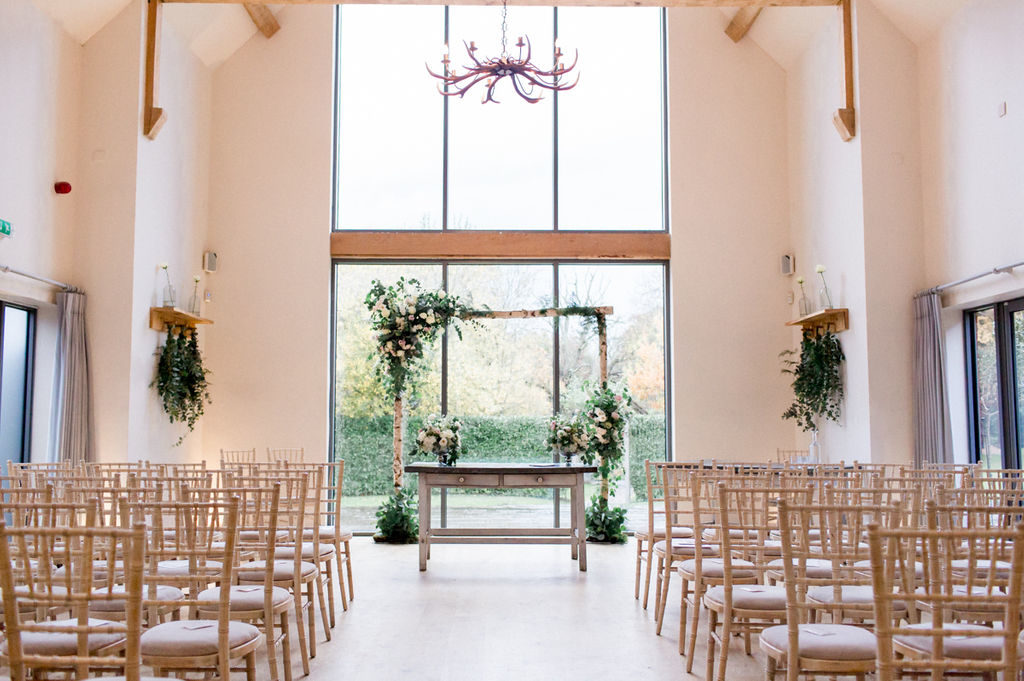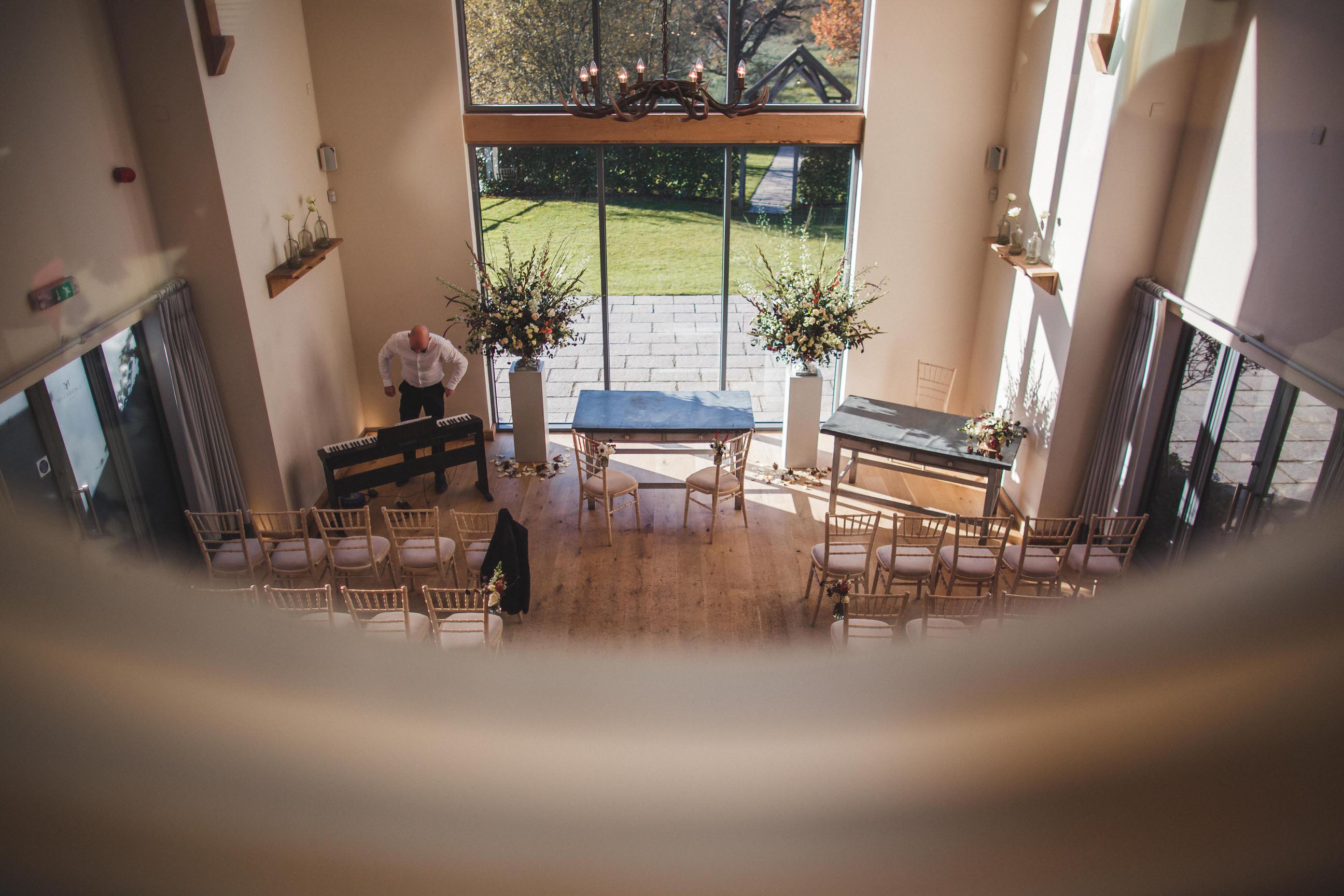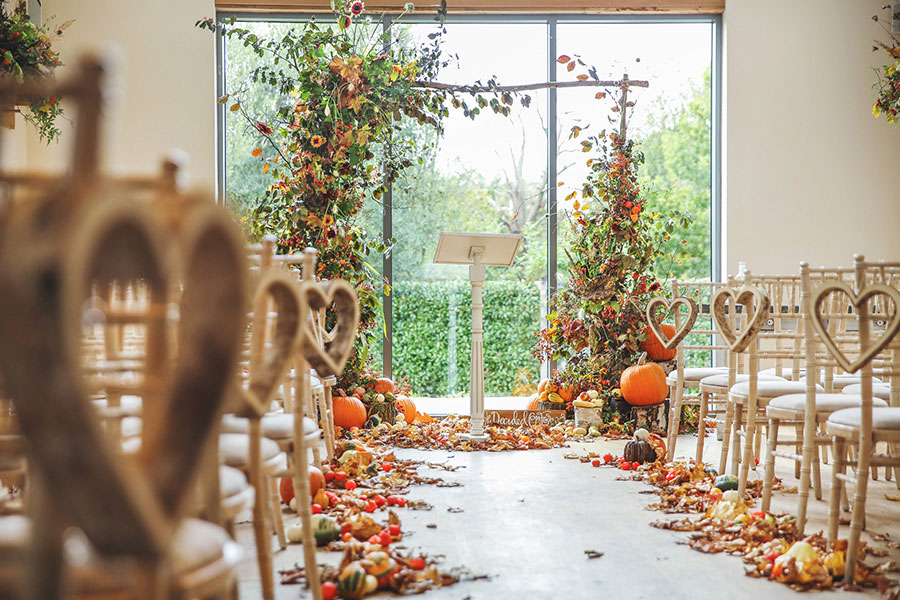 Wholesome Kalm Kitchen Menu's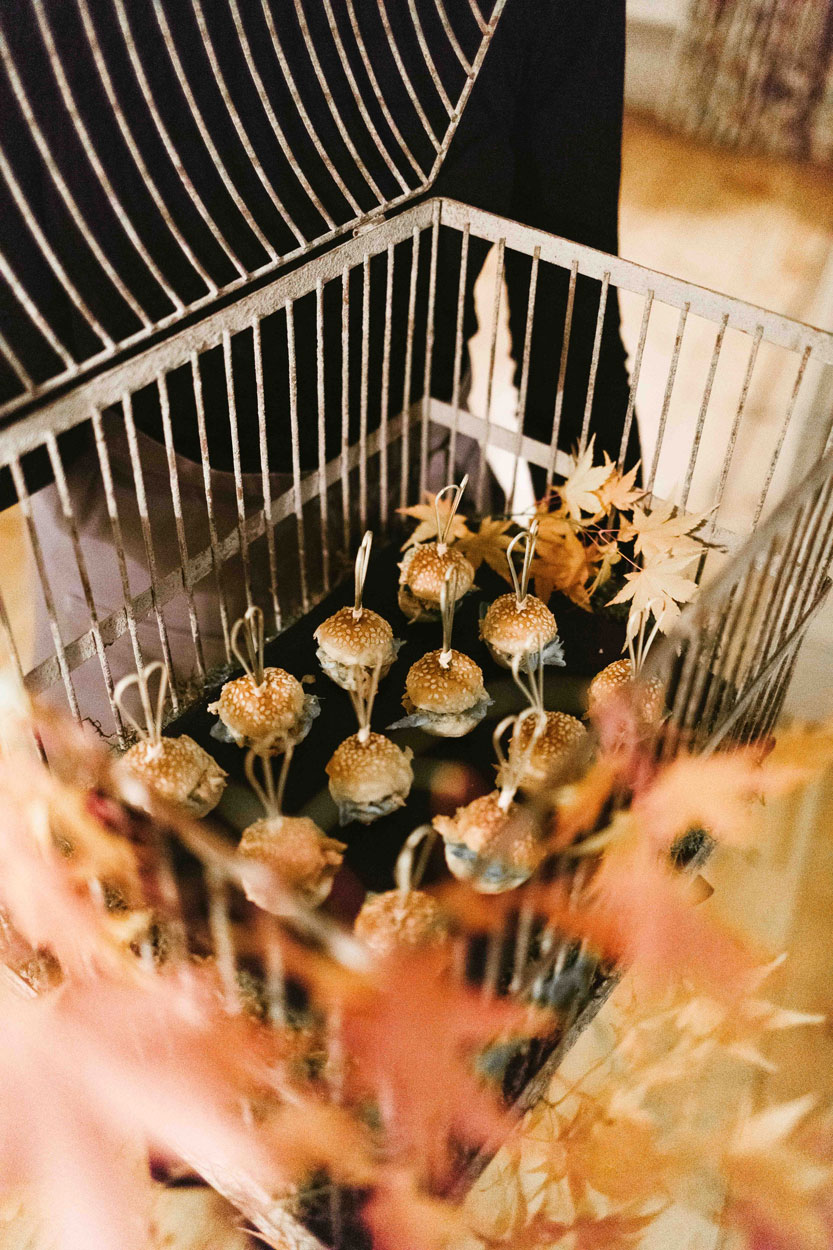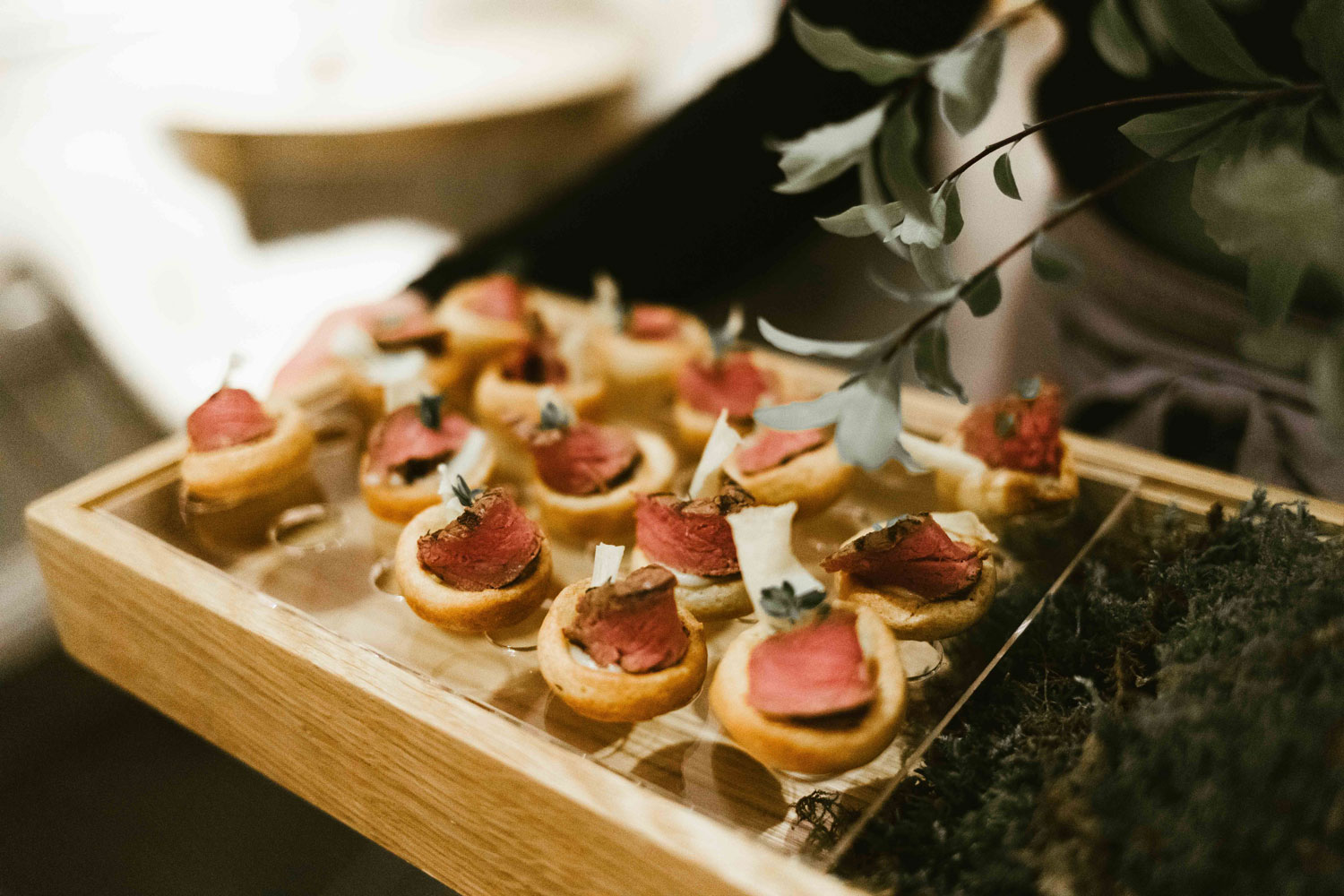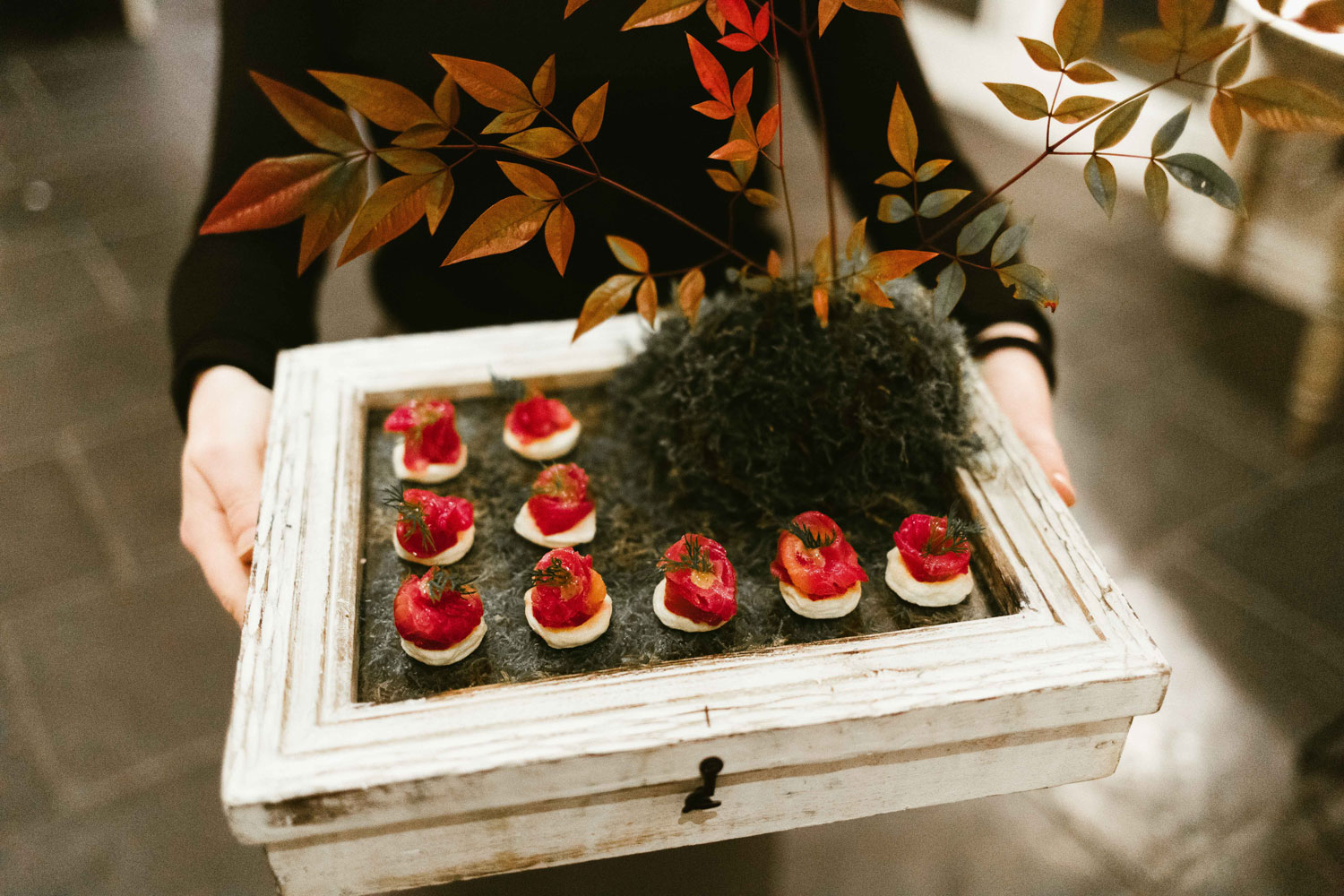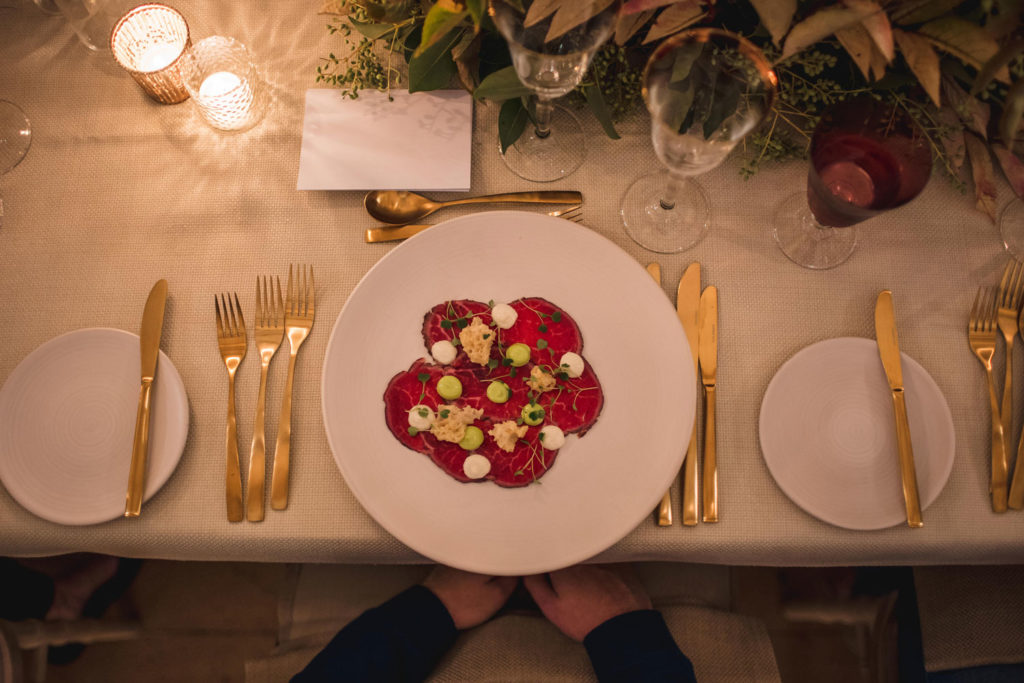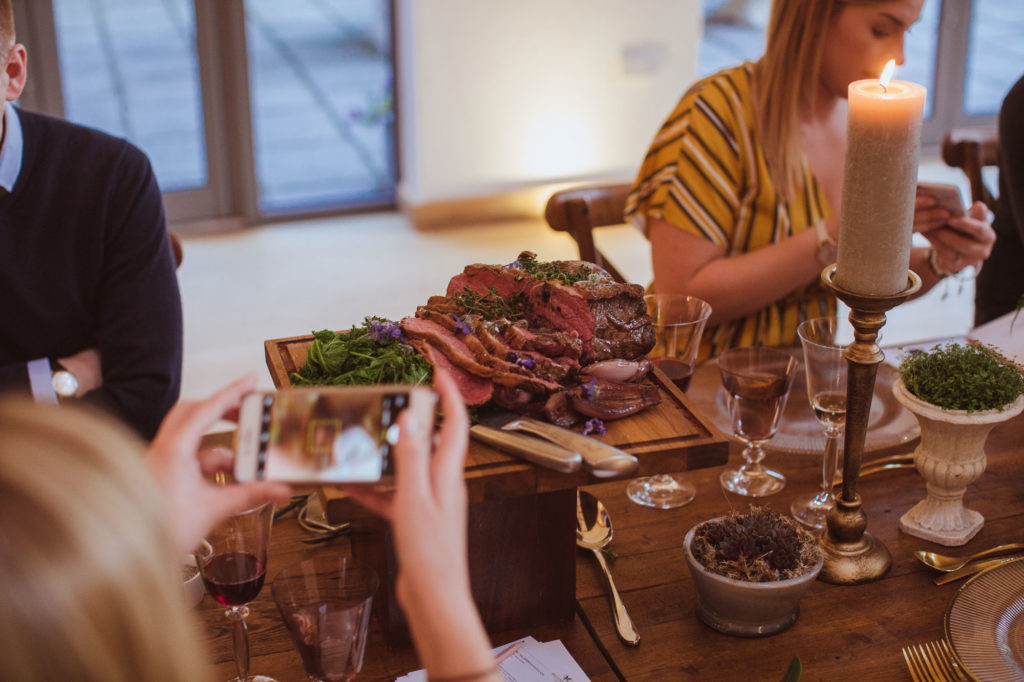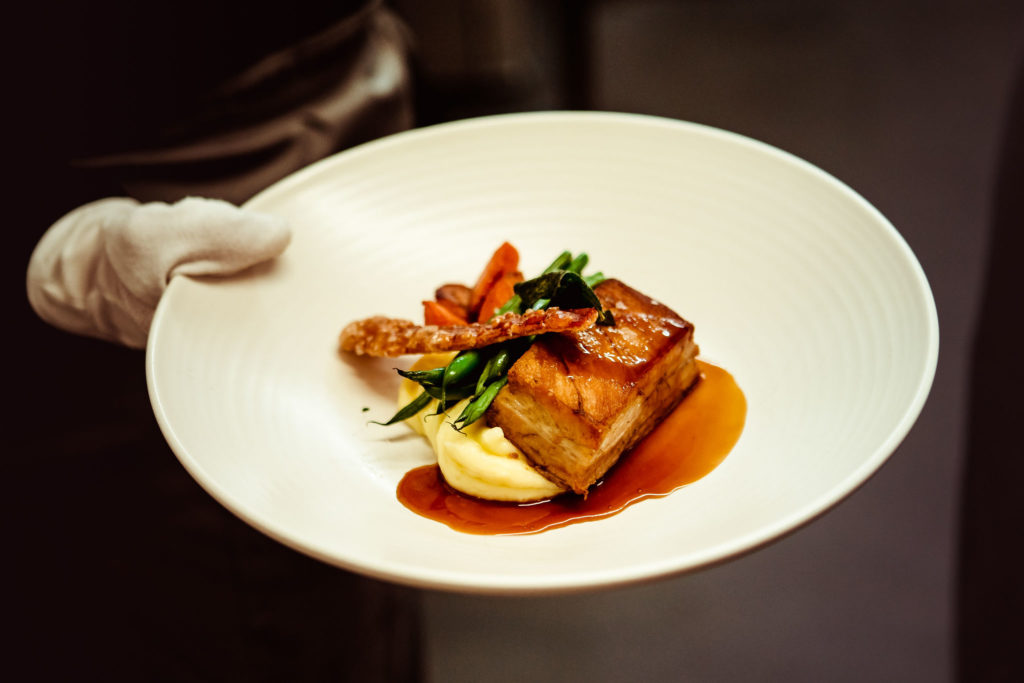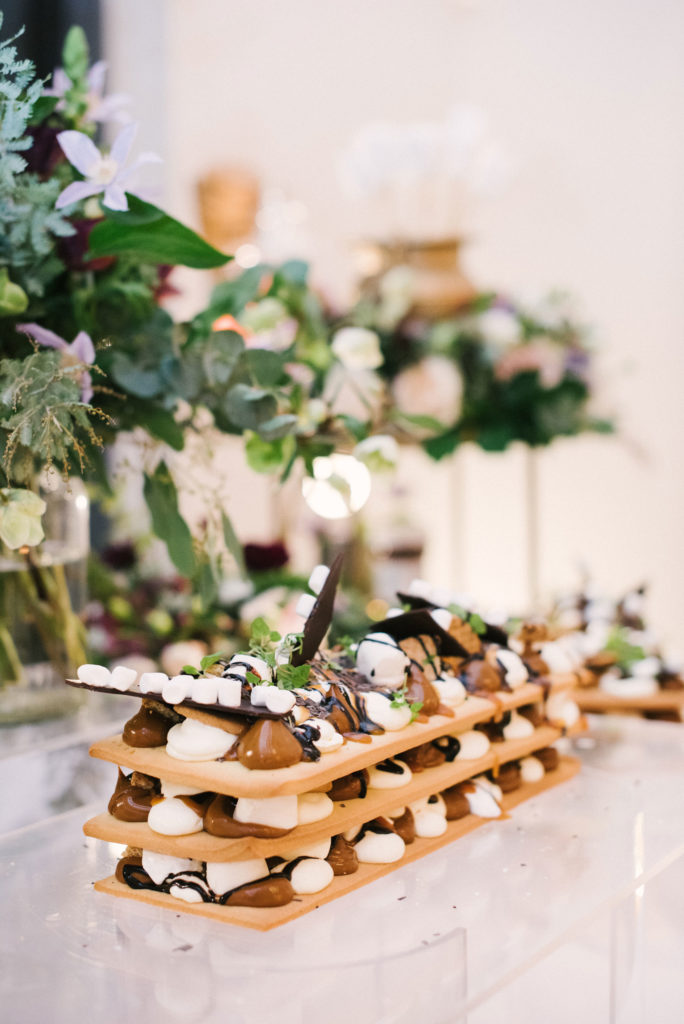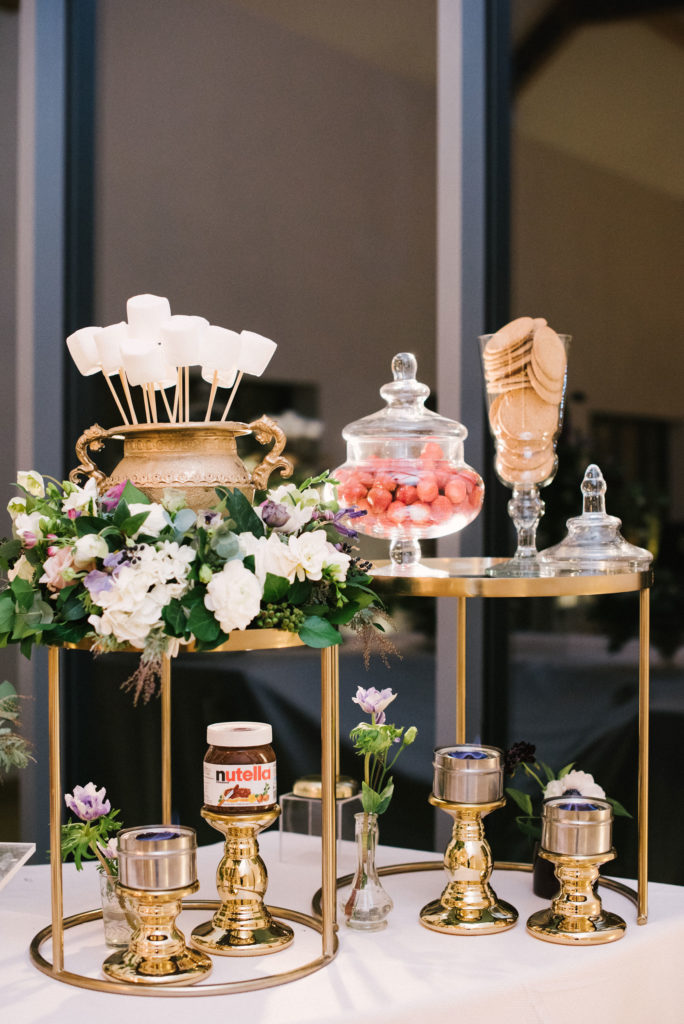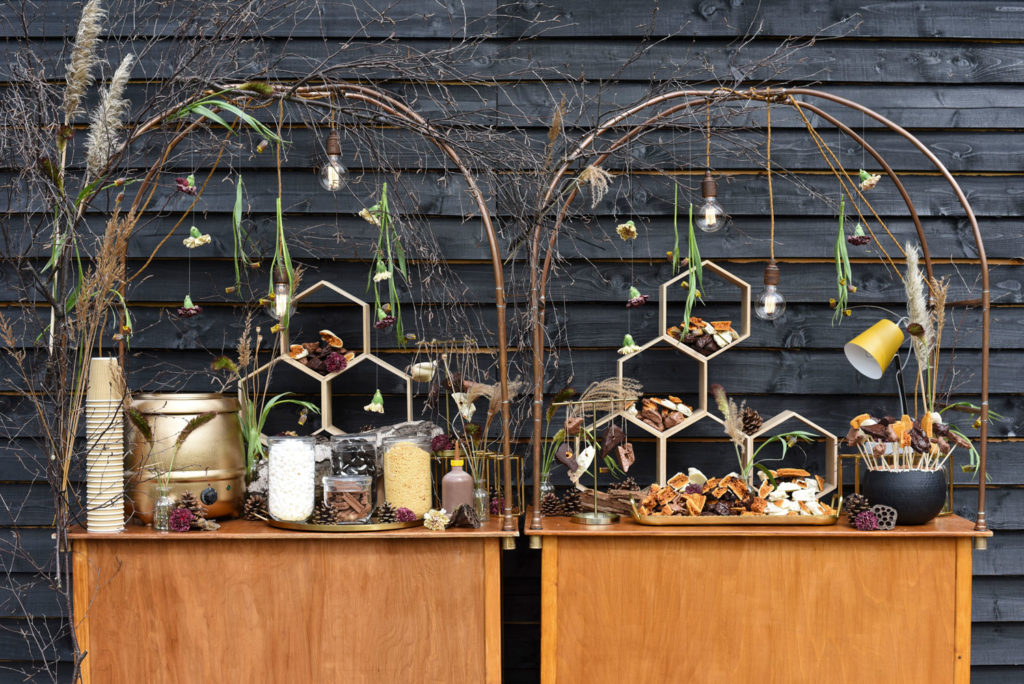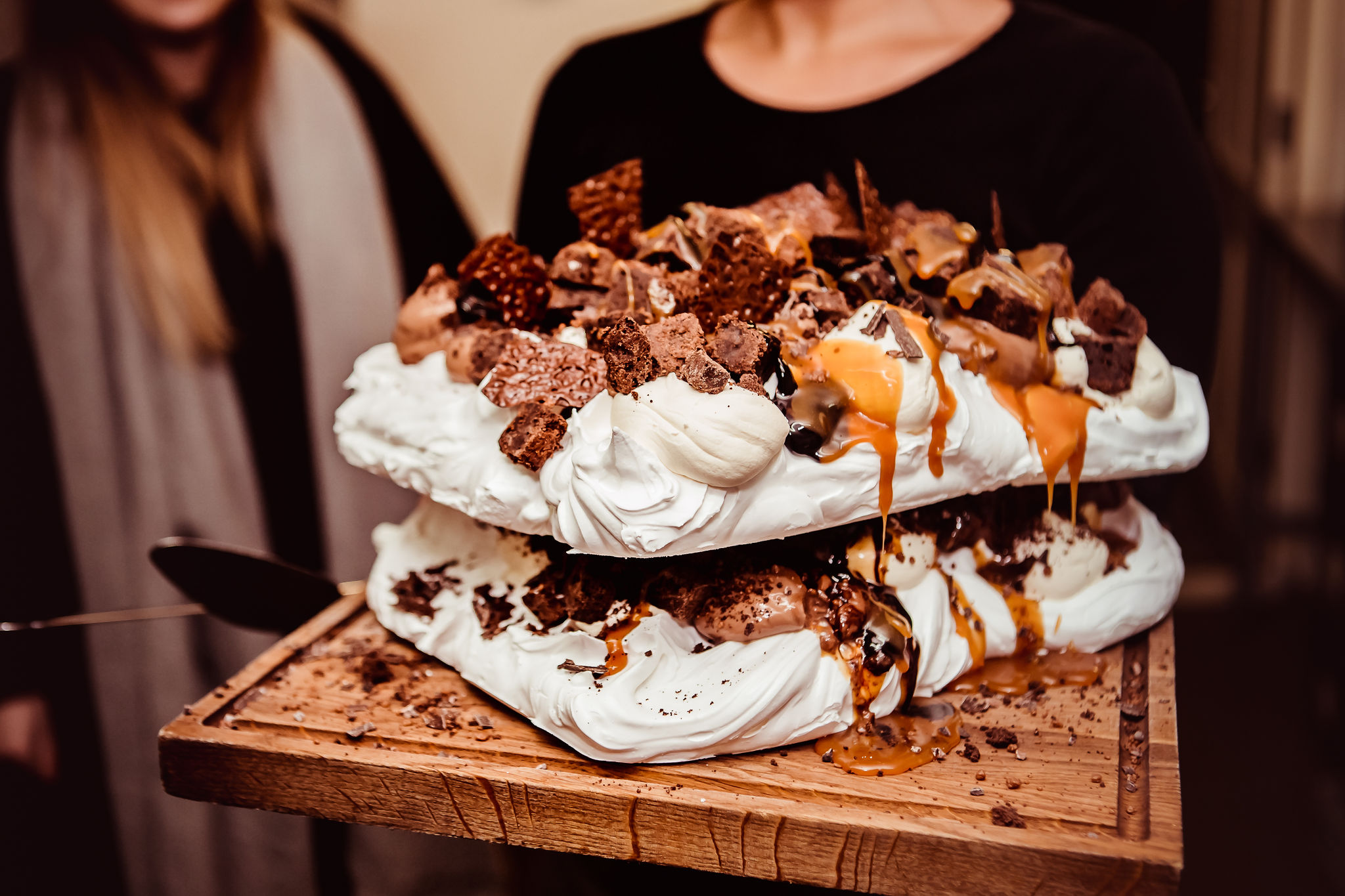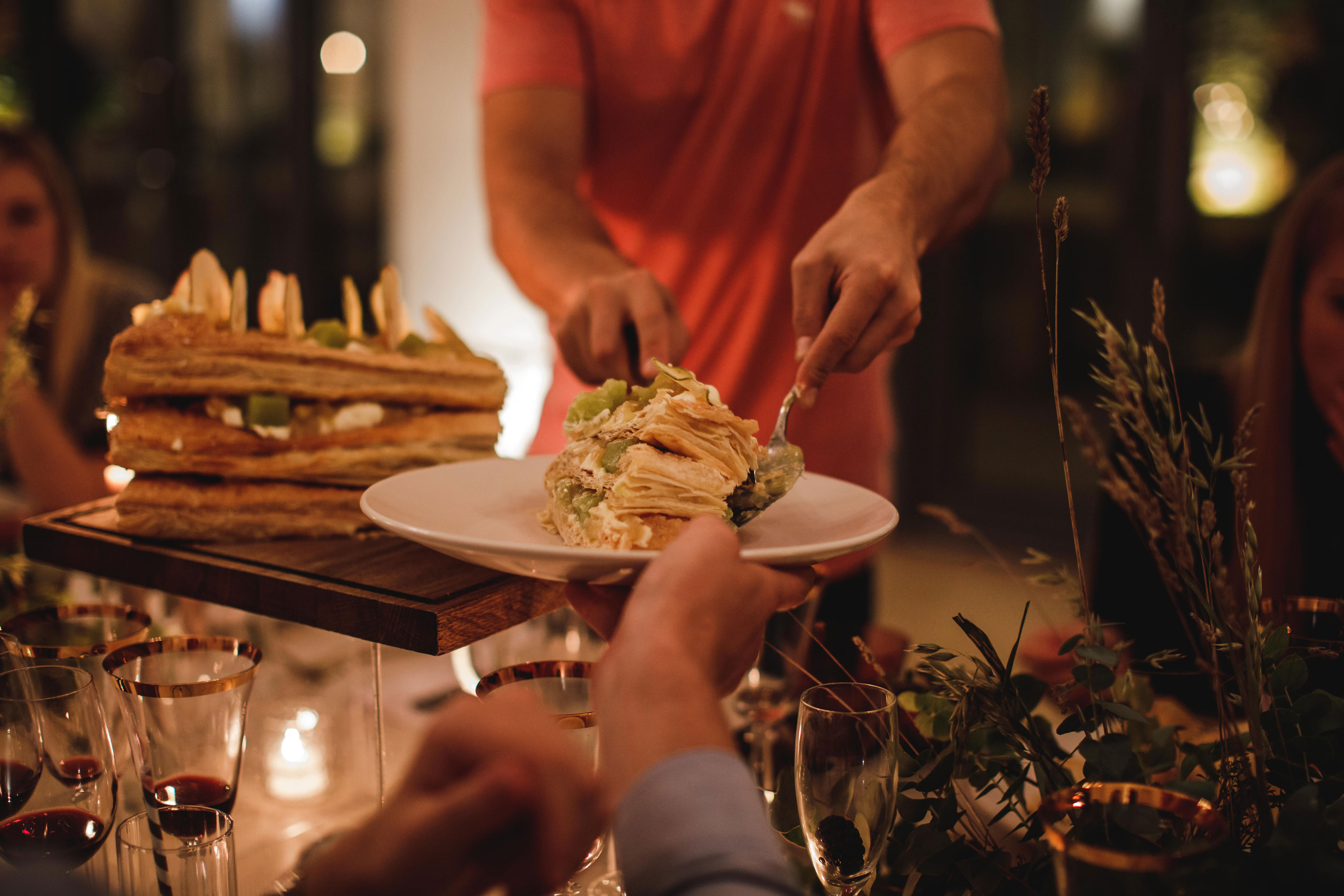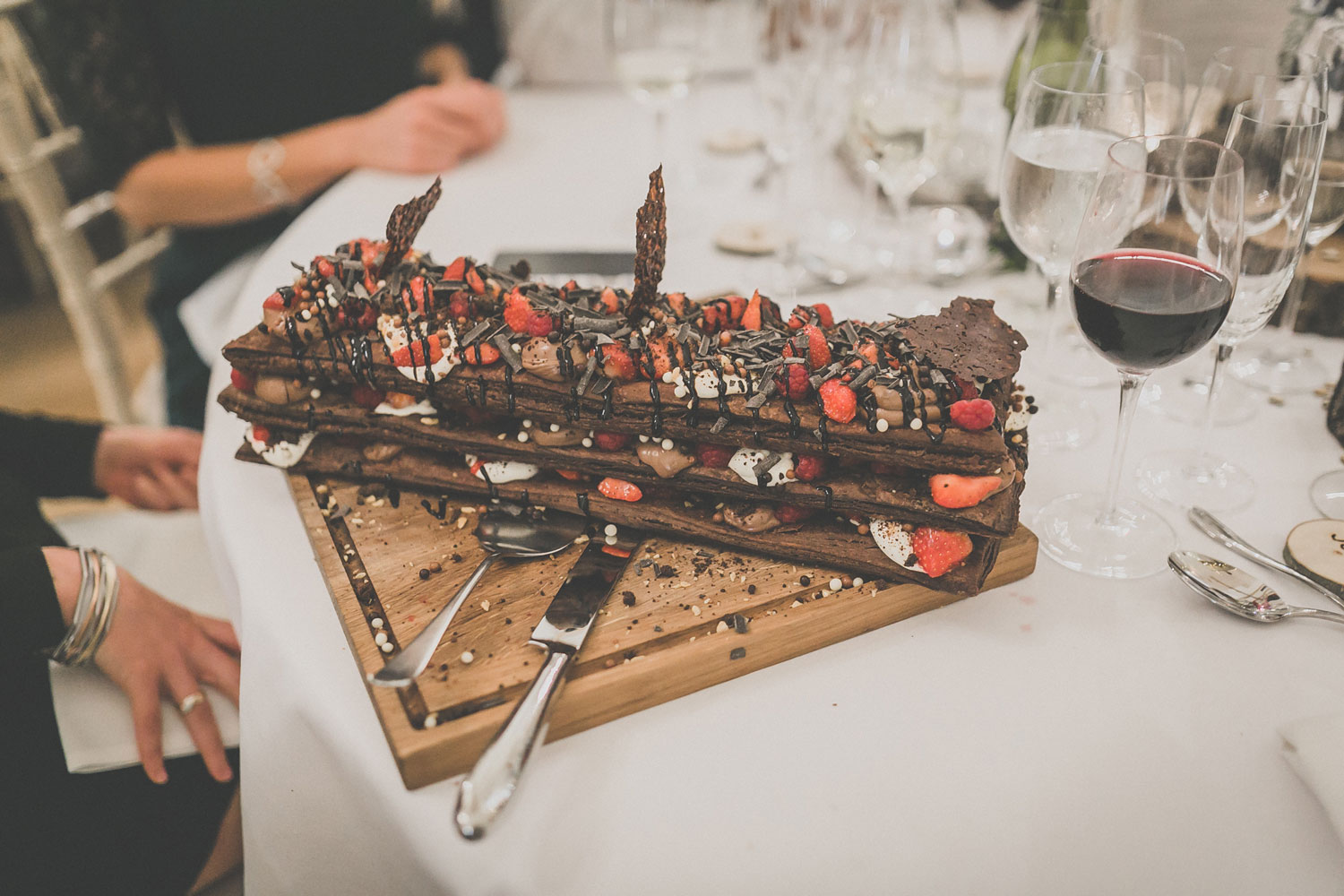 Those Romantic Nighttime Pictures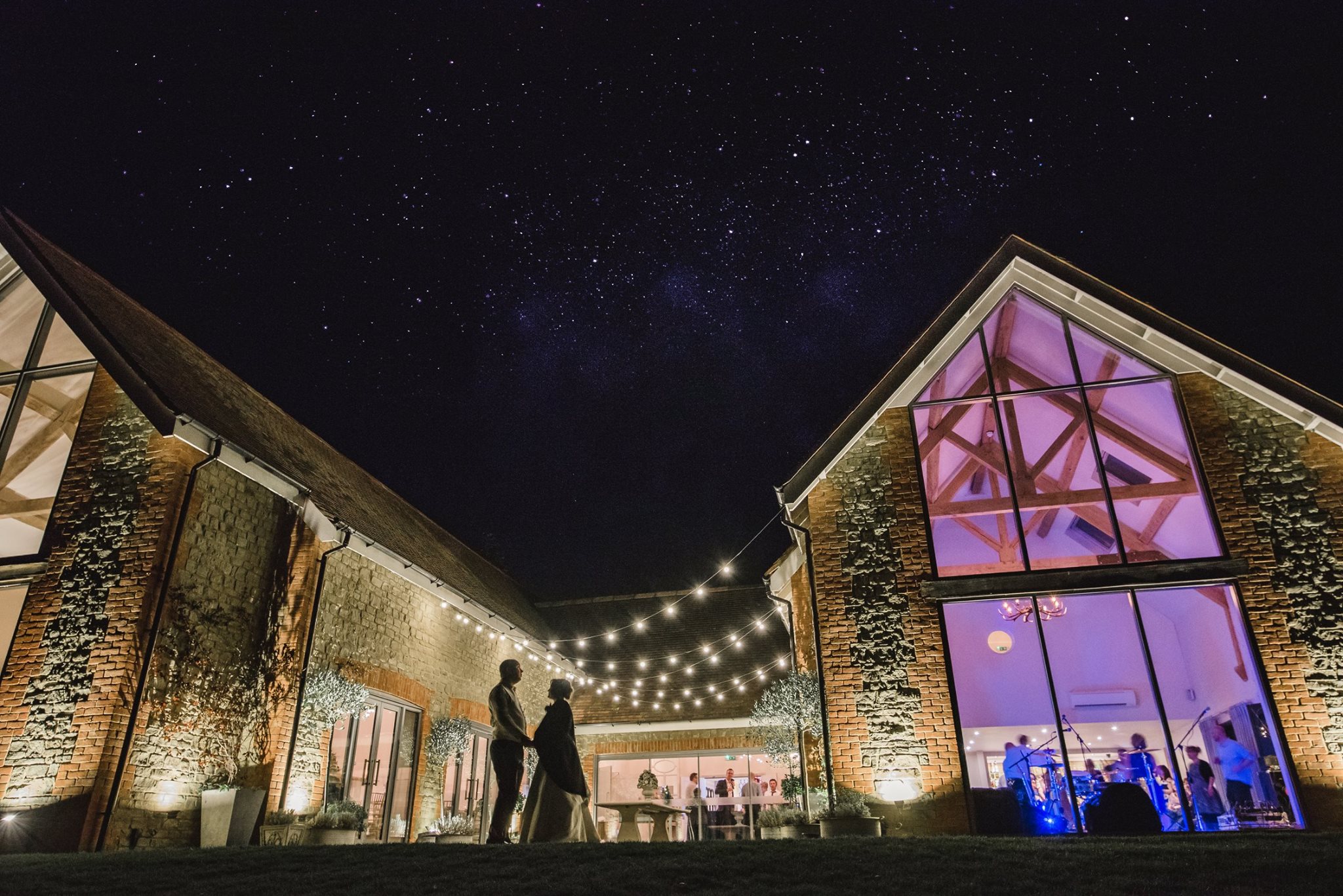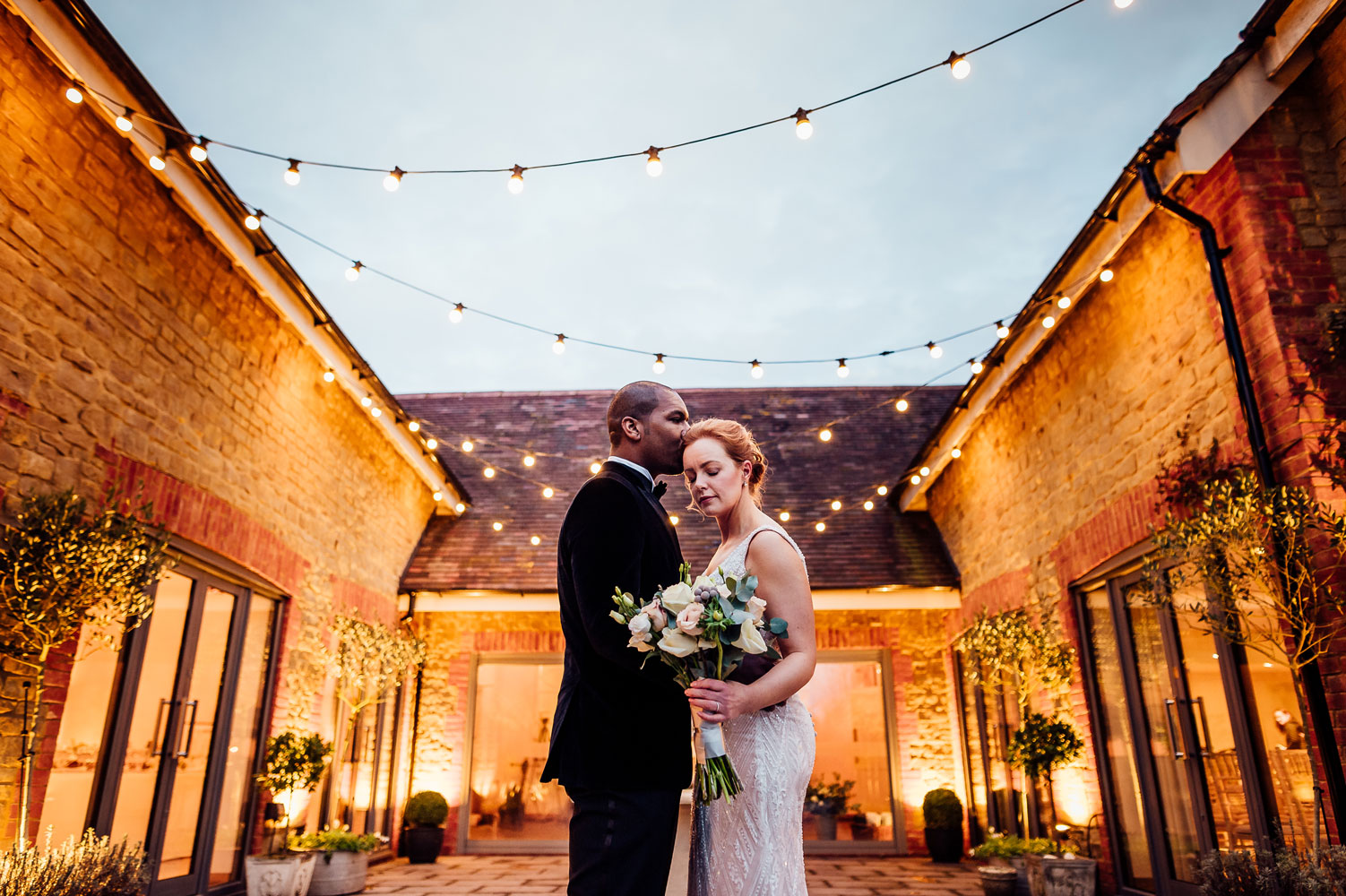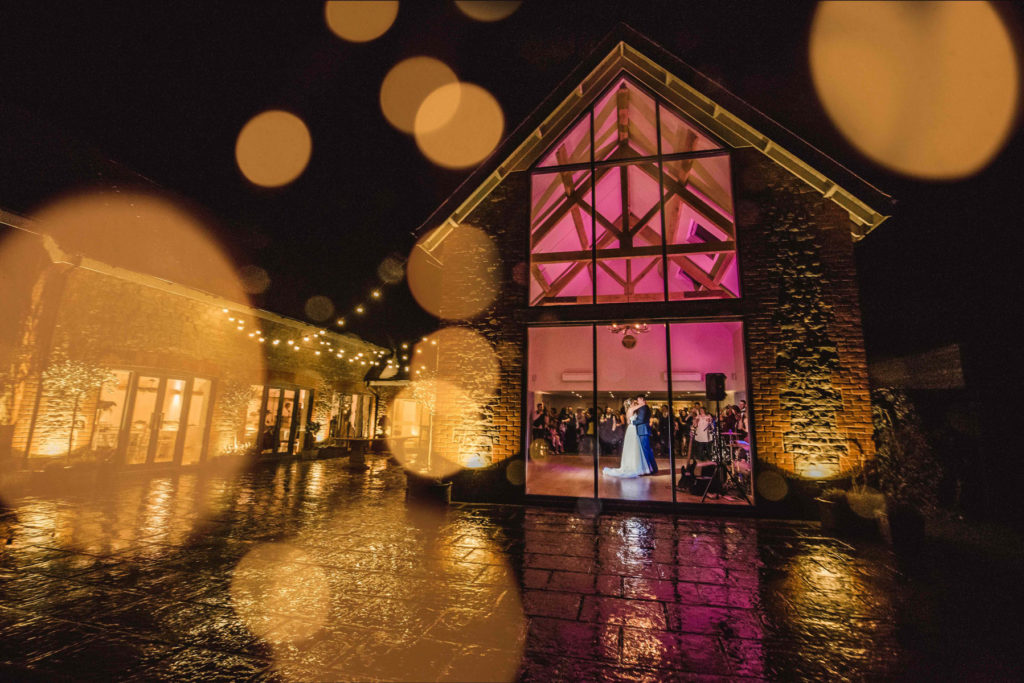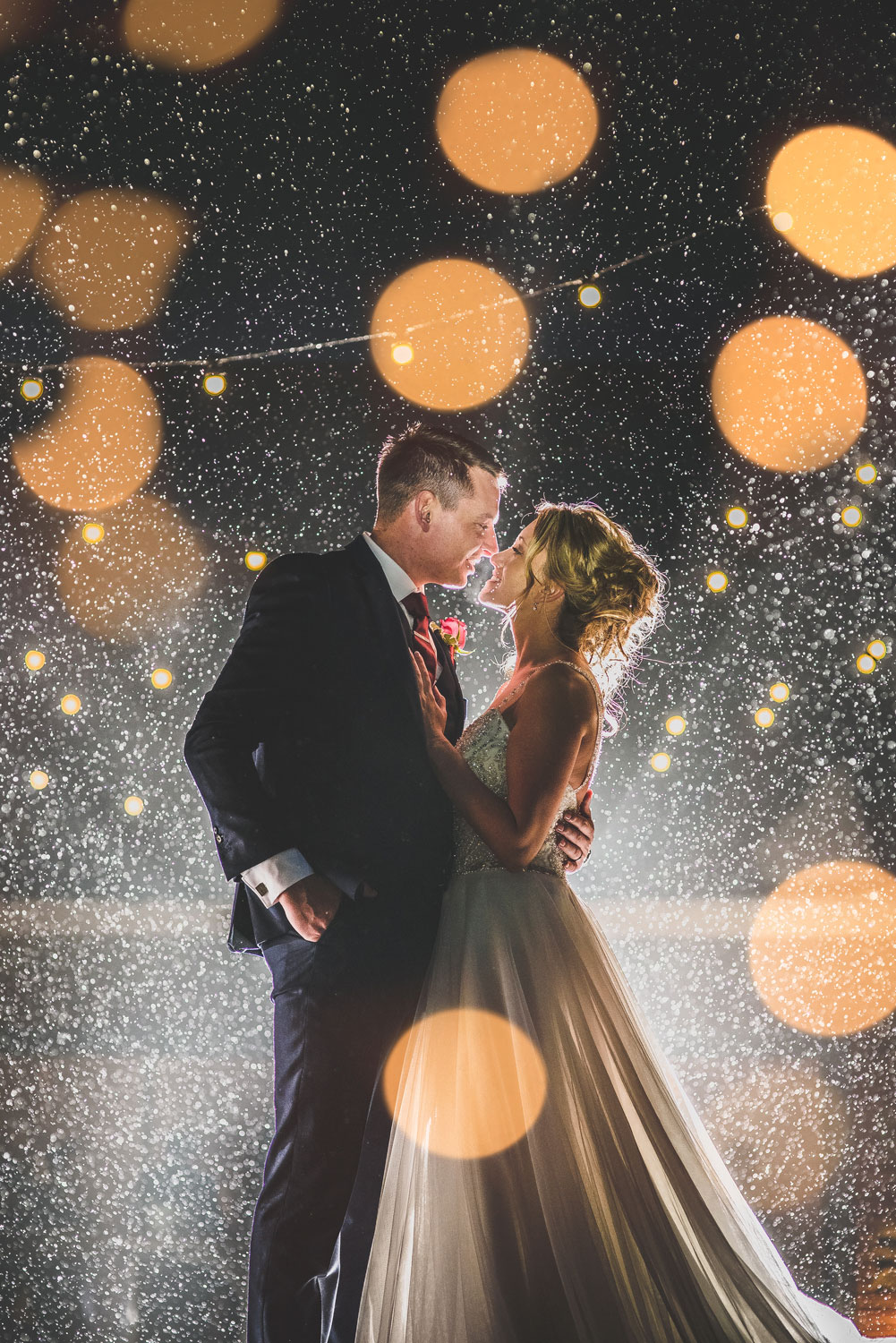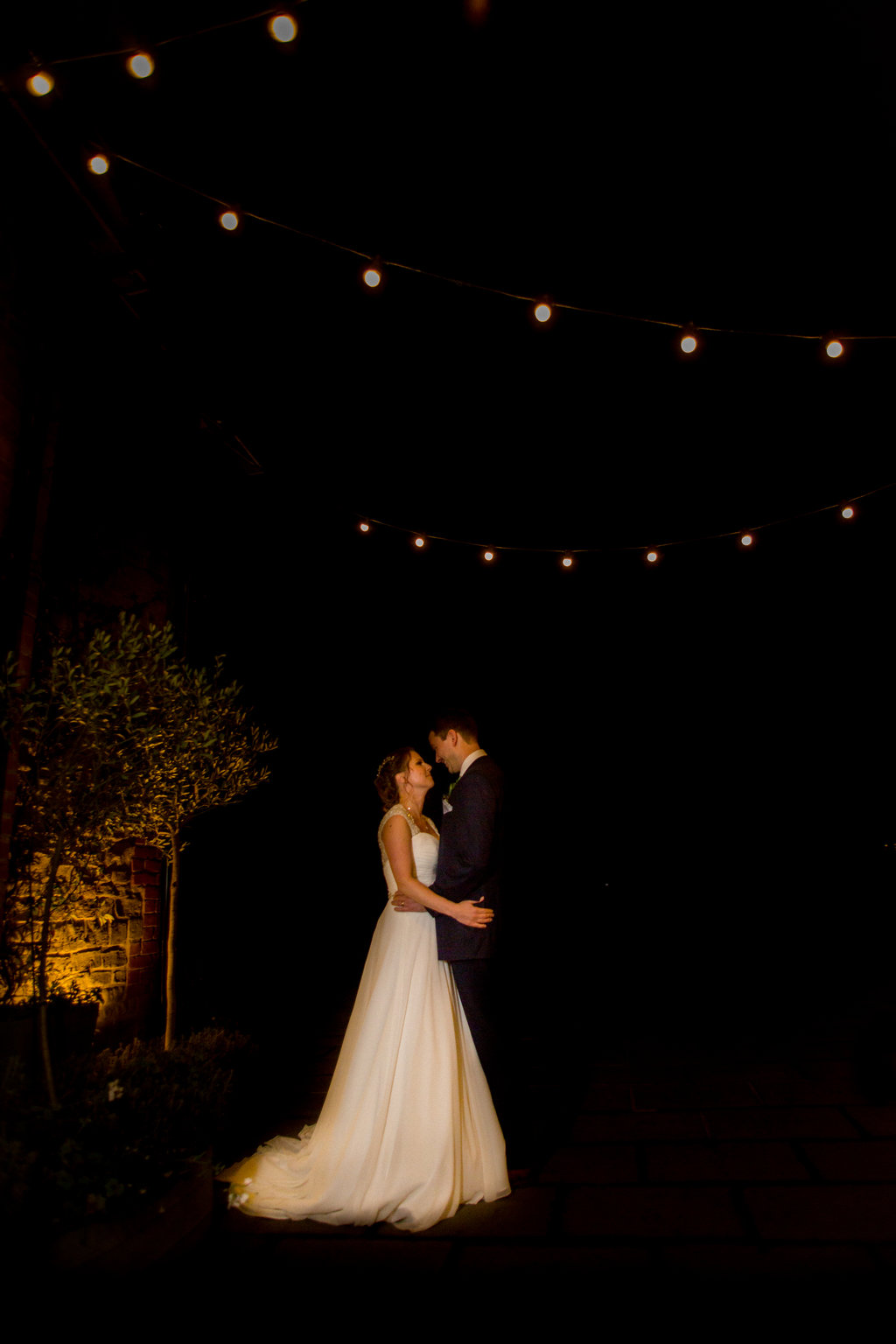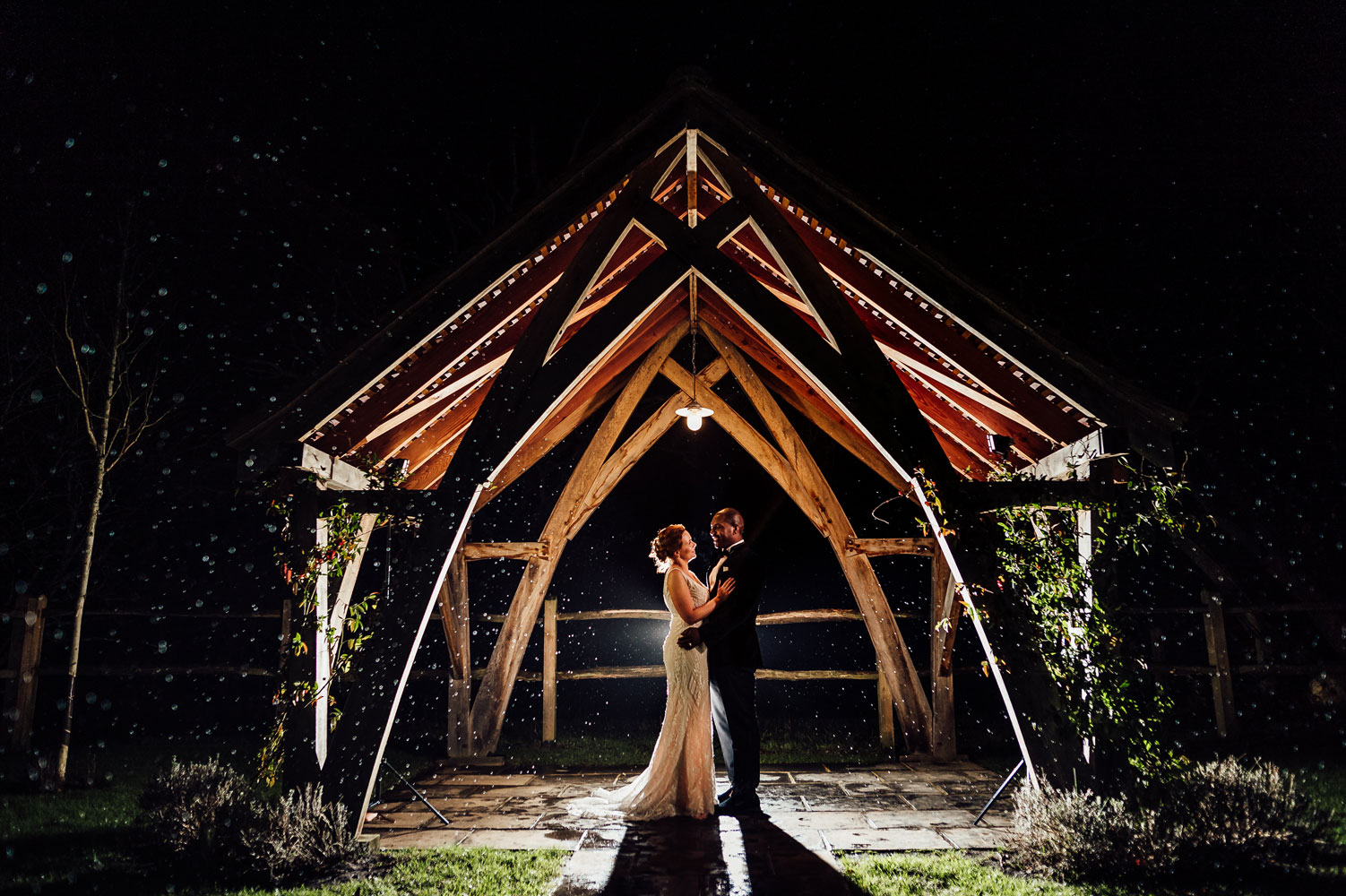 News : 10 / 06 / 18
The Hideaway Secret Garden At Millbridge Court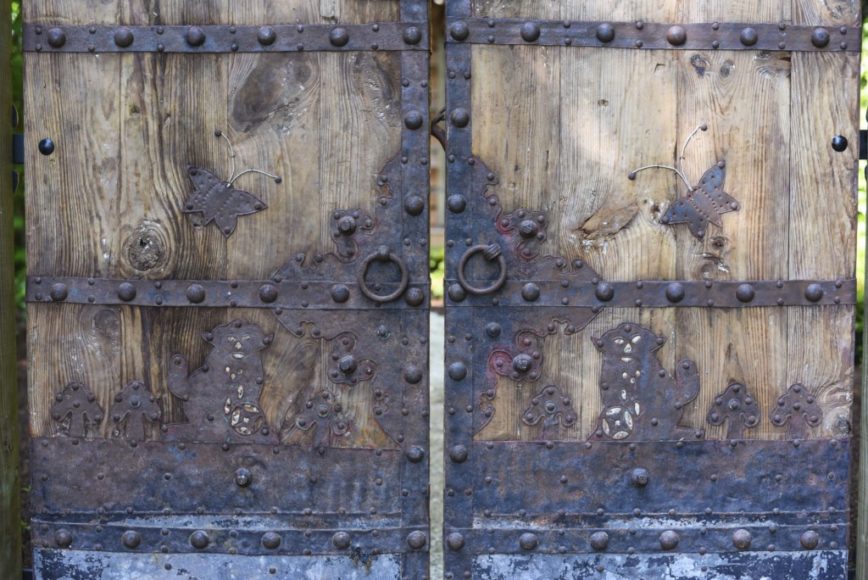 Throughout April, there was something rather exciting going on at the end of the Millbridge Court grounds. After months of planning, landscape gardeners got to work planting Laurel hedging, ferns & installing an incredible pair of vintage gates in front of our Bridal Suite, the Hideaway… & now that all of their hard work is complete, we're excited to introduce to you all, The Hideaway Secret Garden!
A botanical sanctuary just beyond our flower meadow that creates that extra bit of magic & privacy for our couples on their Wedding Day & the morning after the celebrations. A tranquil & peaceful space to be able to enjoy all to themselves.
We hope that all of our MBC Couples love it just as much as we do! Here are a few sneak peeks to give you a taster of whats beyond the gates. Xx
And we love that we have already received pictures of photographers using the Secret Garden as a backdrop for gorgeous couples shots… here are L&S captured by The Springles last week.
And J&T captured beautifully by Joanna Nicole Photography earlier in May!
We can't wait to see many more over the course of the Summer!
News : 25 / 05 / 18
10 Questions… With Kalm Kitchen's Pete Holder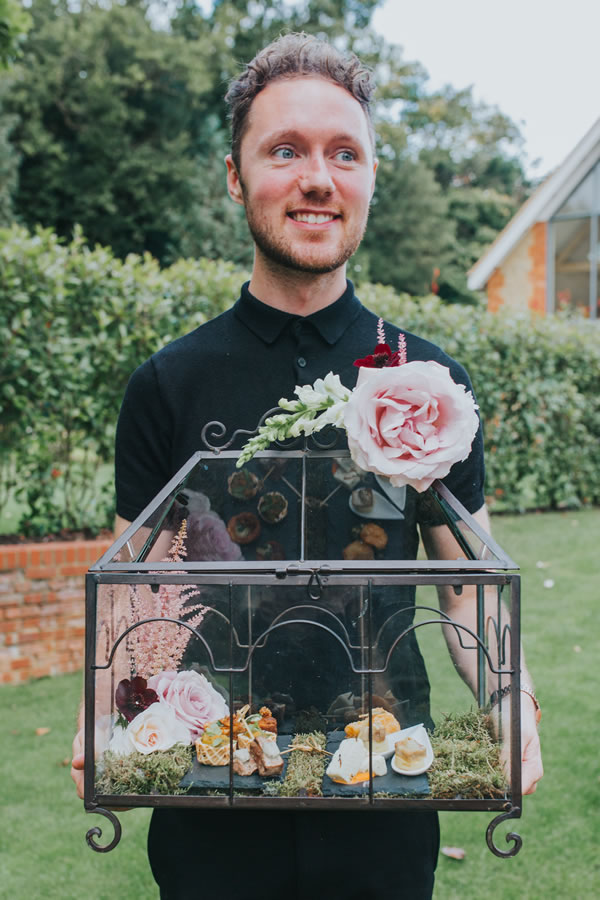 1) What is your Role at Kalm Kitchen?
My role in Kalm Kitchen, as a wedding events manager, is to create a calm and unforgettable planning experience, leading up to the big day. We are passionate about providing creative and delicious food for your wedding day and providing an exceptional service throughout the journey, going that extra mile, with meticulous attention to detail. On the event day we will execute your plans to perfection and bring everything we've discussed to life.
2) What made you want to be an Event Manager at Kalm Kitchen?
My work life has always consisted of running events and the joy and accomplishment I get from them are next to none. My best friends got married in April 2017, before I had started with Kalm Kitchen, and I was heavily involved with the planning process. I knew from then that this was the industry I wanted to be in. Meeting new faces has always been a pleasure of mine and making my client's dreams come true only makes it better. Kalm Kitchen had impressed me so much with their styling, food menu and work ethic, that as soon as I heard they were looking for an event manager, I didn't think twice about applying for my dream role.
3) What do you love the most about being a part of the Kalm Kitchen family?
The word family is exactly what I would describe Kalm Kitchen to be. We all have our quirks and strengths, which I feel really develop us in our roles. The owners of Kalm Kitchen, Jen and James, have been such an inspiration to me and I cannot thank them enough for the time and effort they put into all of us, which then reflect in our events. Kalm Kitchen has not only given me great colleagues to work with, but friends for life!
4) What tips & advice do you give to couples during their planning journey?
I would tell them to enjoy every moment of it. I think it is natural to want perfection for the big day, which can add too much pressure and cloud the enjoyment of talking through their ideas.
5) What is your favourite part of a wedding day? 
Seeing our couples for the first time in the morning has always been so special for me. I love that initial catch up and excitement you share together. It is such a lovely moment that I wish I could bottle up every time.
6) What new wedding food trends should couples be looking out for over the coming year? 
Food stations are an amazing statement for the big day. The "wow factor" that comes with them offers such a great experience for guests and something delicious they do not expect. Our Lemonade and Lollipop stand works perfectly for a hot summers day and looks incredible! Or, for the evening, our Honeycomb and Hot Chocolate station satisfies those sweet cravings and brings everyone together as the night draws in. Complete Bliss!
7) If you could choose your dream Kalm Kitchen menu, what would it be?
I love the sharing experience for the wedding breakfast. I would have a middle eastern sharing board with an abundance of dips, breads and my personal favourite, halloumi!
As a vegetarian I would have our delicious arancini ball, which is available in an abundance of flavour and accompaniment combinations, to suit every taste. Mine would be a mozzarella, basil pesto and pine nut arancini on a bed of caponata and fresh basil. Dreamy!
A sharing dessert is a must! I am a chocolate fiend, so mixing this together with salted caramel and layers of meringue to create a slice at the table pavlova is perfection. You can nominate one person per table, and dress them in aprons, chef hats and moustaches, to collect the pavlova and serve the guests on their table. These are the little touches that create lasting memories of your special day. You just know it'll be a talking point for years to come.
8) What do you love most about Millbridge Court? 
I know I can speak on behalf of all our couples getting married at Millbridge Court, that this is the dream venue.  The balance of contemporary design and country home works perfectly and instantly makes you feel at home when you walk through the front door.
9) What are your favourite linen and glassware colour combinations at the moment? 
I am in love with vintage oak trestle tables paired with our luxurious urbane napkin range, it effortlessly really brings an outdoor feel inside. Having a spot of colour in the water glass elevates the whole design of the table. An idea would be to speak with the florist to match the colour palette of the flowers and unite all the elements together in harmony. My personal favourite is to have a bronze coloured water glass with a chalk urbane napkin as showcased in the most recent May tasting evening.
 Chalk glassware & urbane napkin featured at our Tasting Evening
 Flowers: Lavender Hill Company, Photographer: The Springles
10) Who are your three favourite Wedding Industry professionals/brands to follow on Instagram? 
@natspaperstudio is a must for stationary lovers. I am in love with her designs, and her "Crazy Cat" charm just adds to the personality of her amazing work
@bubblegumballoons Their installations are the work of dreams. With a huge range of clients under their belt, they have proven that balloons are stylish, luxurious and most importantly fun!
@kindredxstylingbyjen showcases creativity and adventure. If you want to feel inspired by the latest trends and interiors to elevate your style, Jen is your girl.
Here's the Lovely Pete, in action
Photographer: Millie & Belle