News : 03 / 02 / 23
Dinner Date Nights – 2022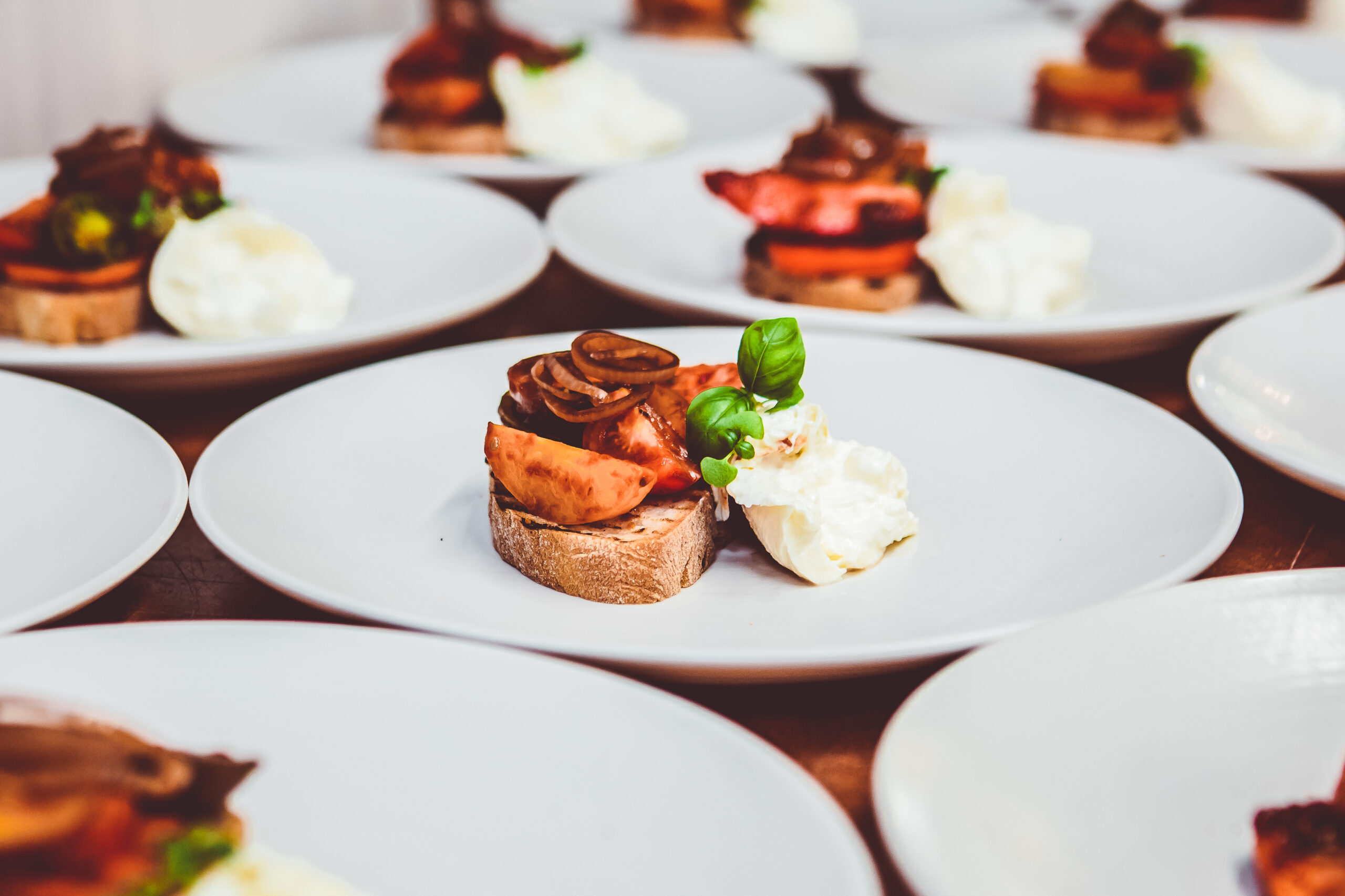 We love nothing more than seeing our home filled with guests and helping our couples plan their special day.  Hosting our Date Nights is another excuse for us to do just that!  On these evenings we collaborate with our handpicked MC partners to create a special experience for each and every couple.  With preparations underway for our next Dinner Date Night, we wanted to whet your appetite with some inspiration from our 2022 tastings.
In March we picked a rustic set up with vintage oak tables, and it was the first time Jonny MP joined us for a Date Night and we were delighted that he dived into the kitchen to capture the team from Kalm Kitchen plating up lots of delicious dishes.  Muted Affair enterainted our guests during the drinks reception and provided ambient music for the meal.  Farnham Sound & Light provide a bit of sparkle with a fairy light wall and the tablescape was finished with beautiful blooms from Gill Pike and delicate stationary from Gable & Grain.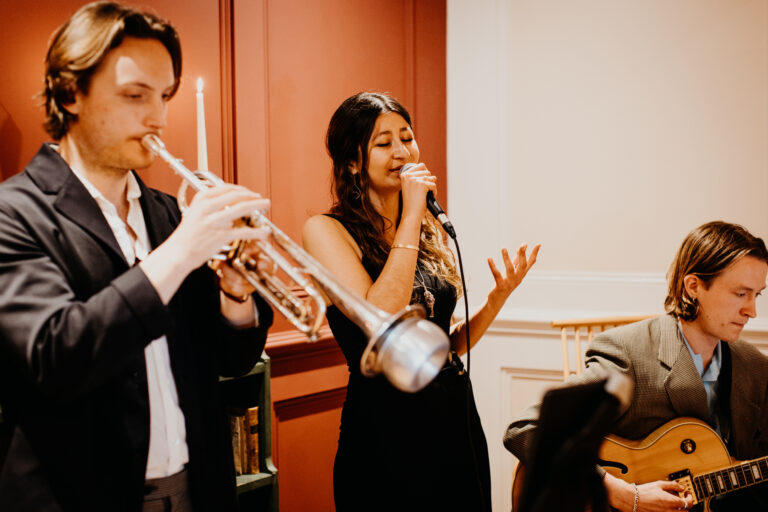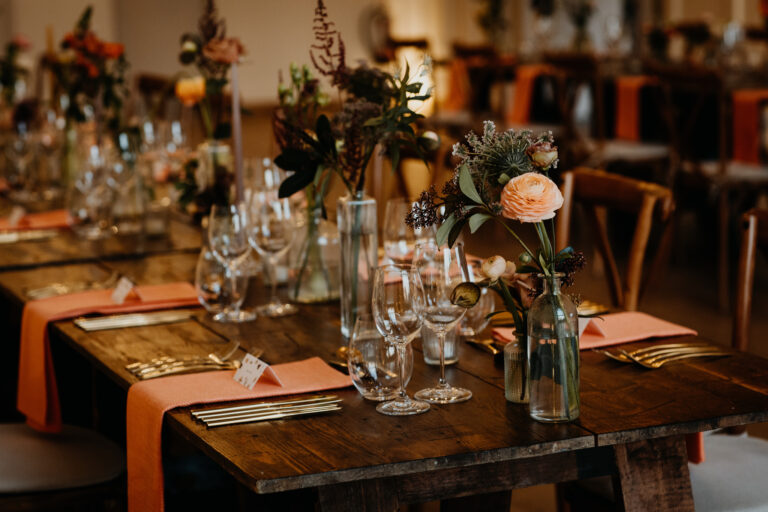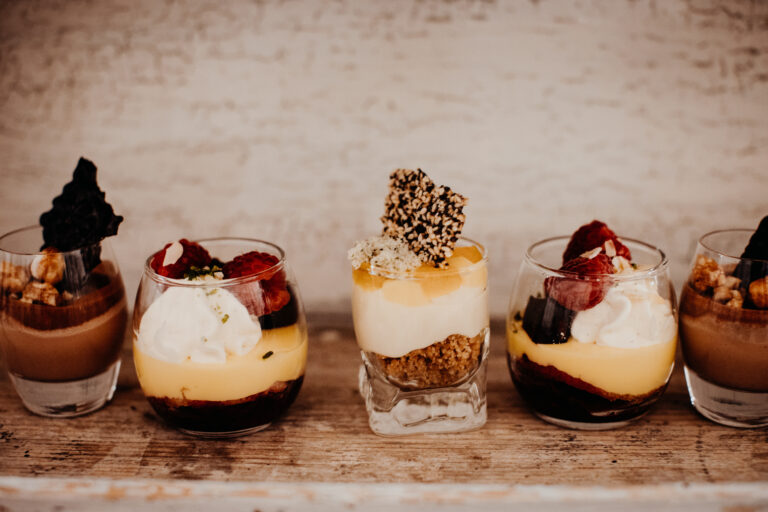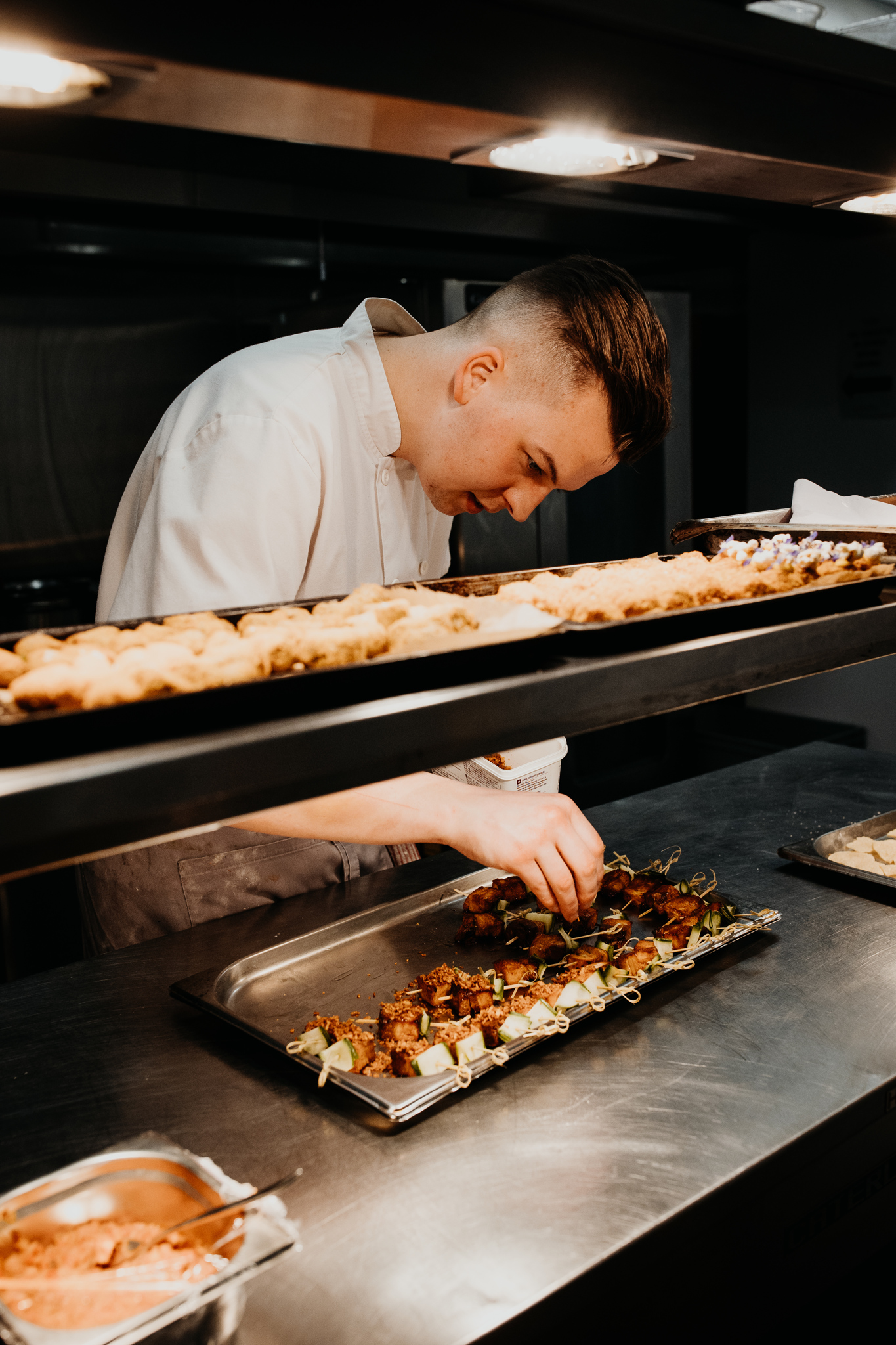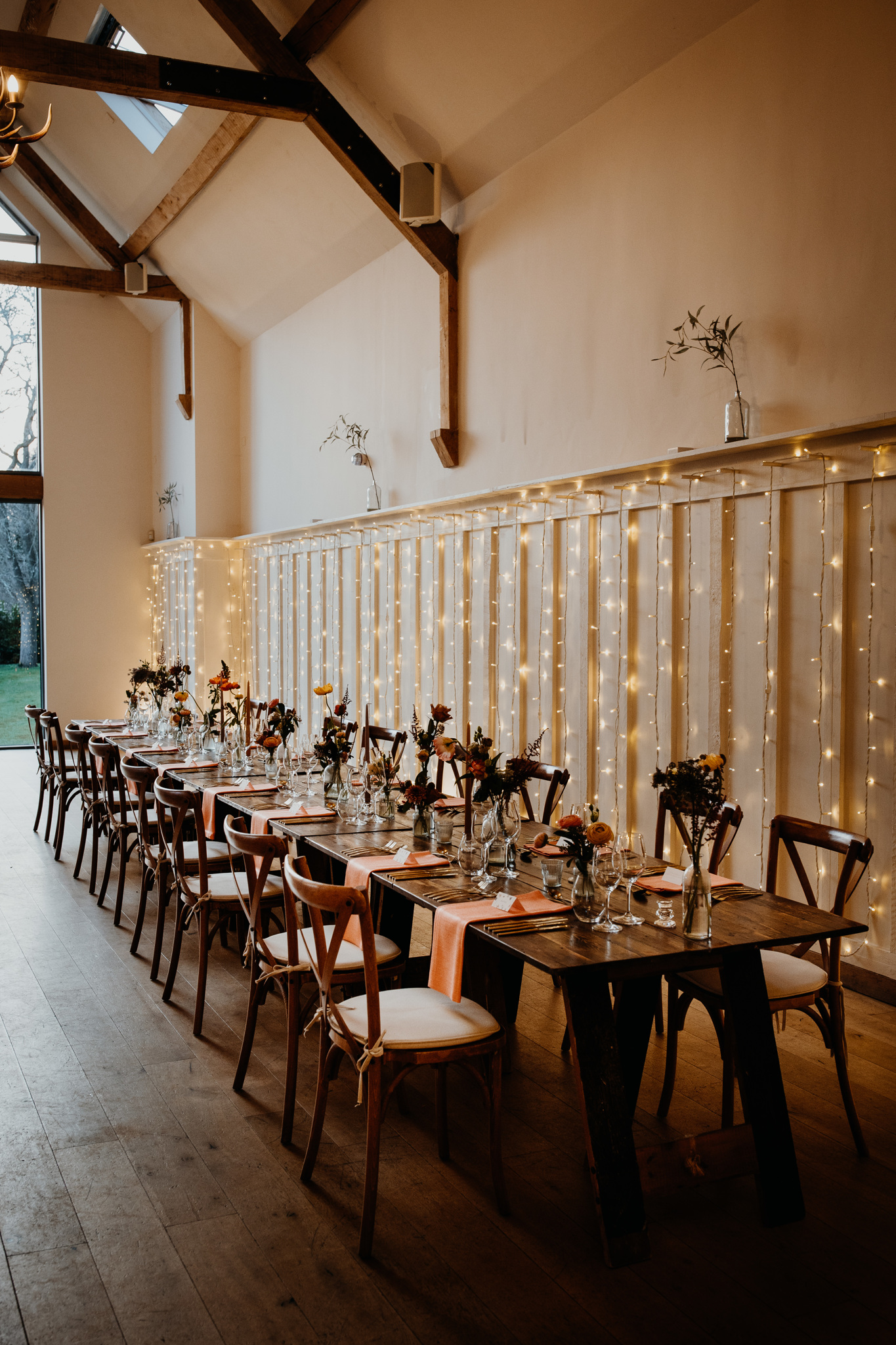 When we reached September the team took inspiration from the autumnal days to come, with an earthy colour palette accented with gold and pink. Lavendar Hill not only adorned the tables and canapé trays but created a hanging installation in the Dining Hall.  For this evening the ethereal vocals of Lauras Paper Heart filled our front lounge for the welcome and continued over dinner.  The charming tassel place cards were provided by LouPaper and the fantastic Farnham Sound & Light were back with the super popular fairy light wall, if you don't have a lighting installation booked for your wedding… what are you waiting for?!  This fantastic evening was captured by the wonderfully talented Matthew Lawrence.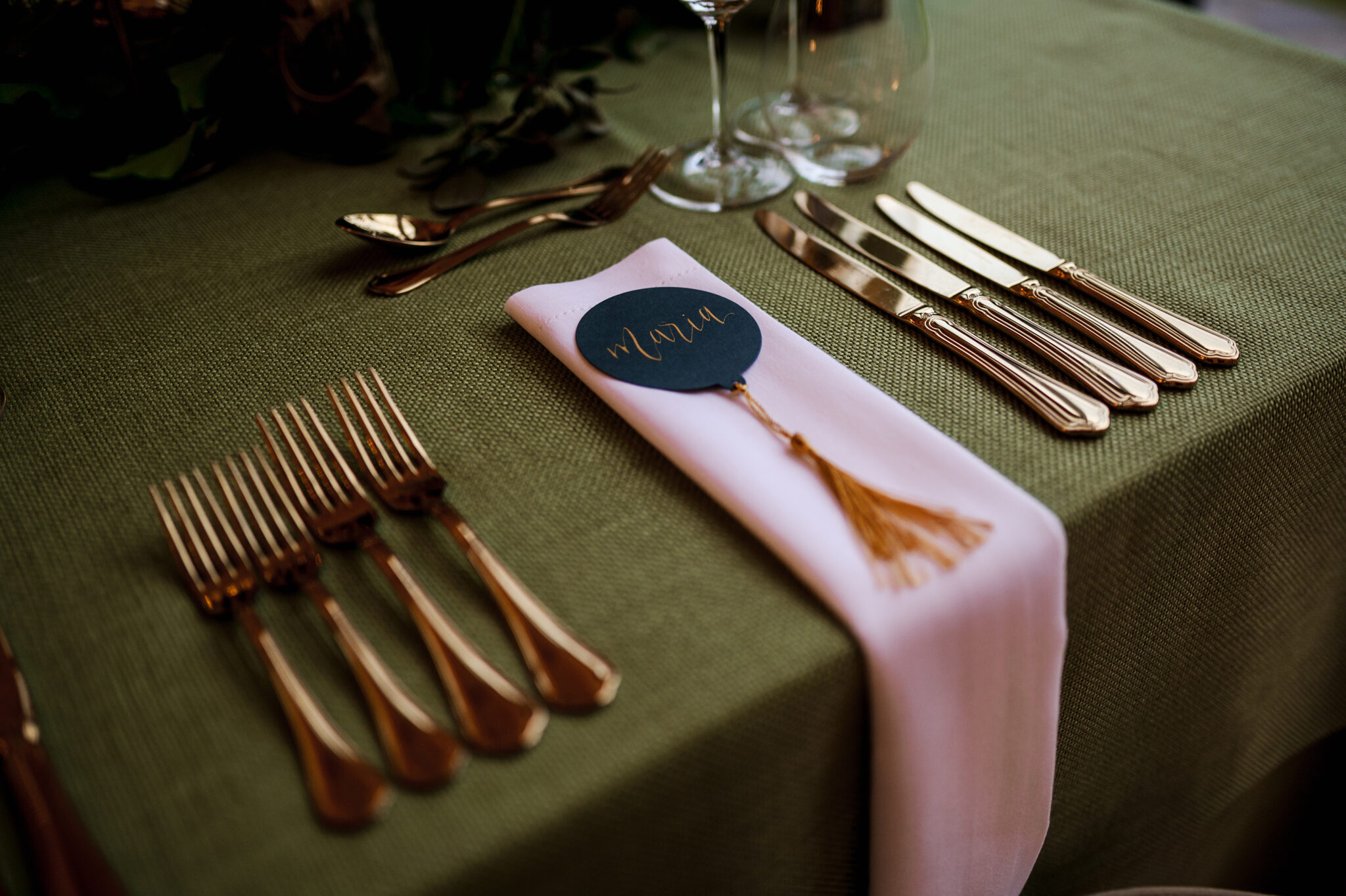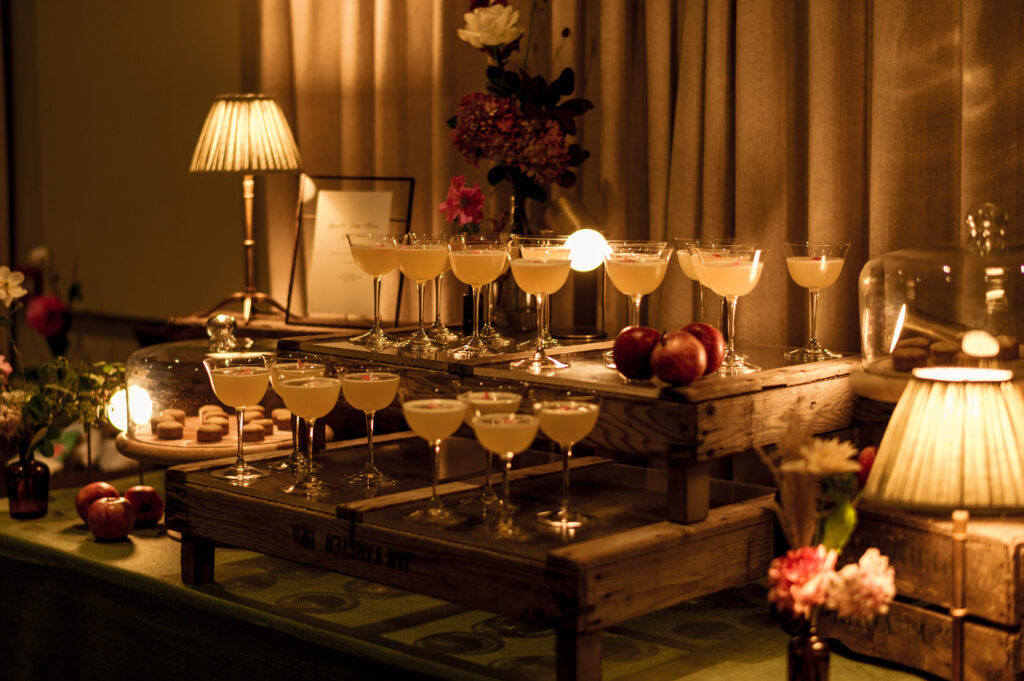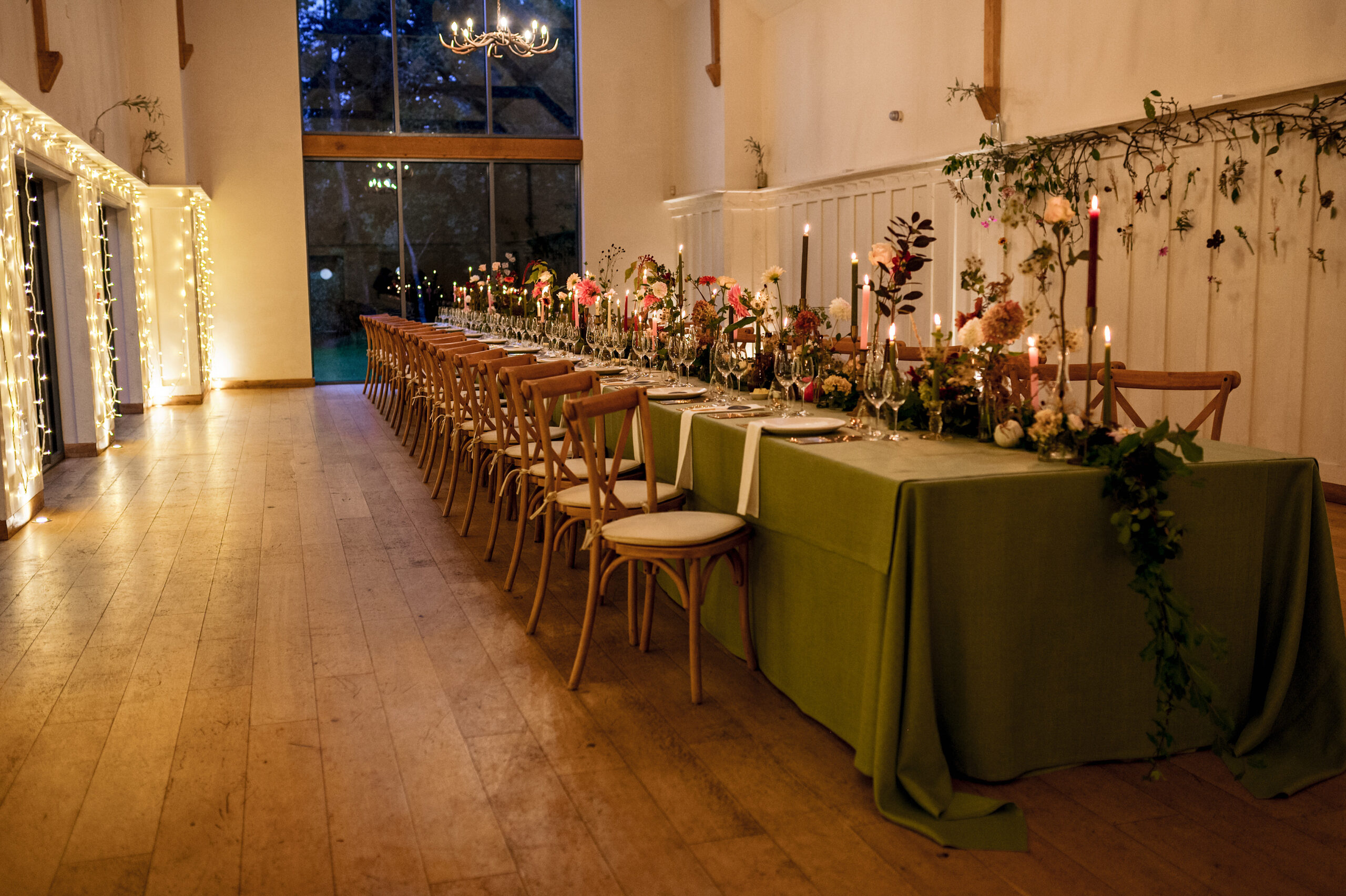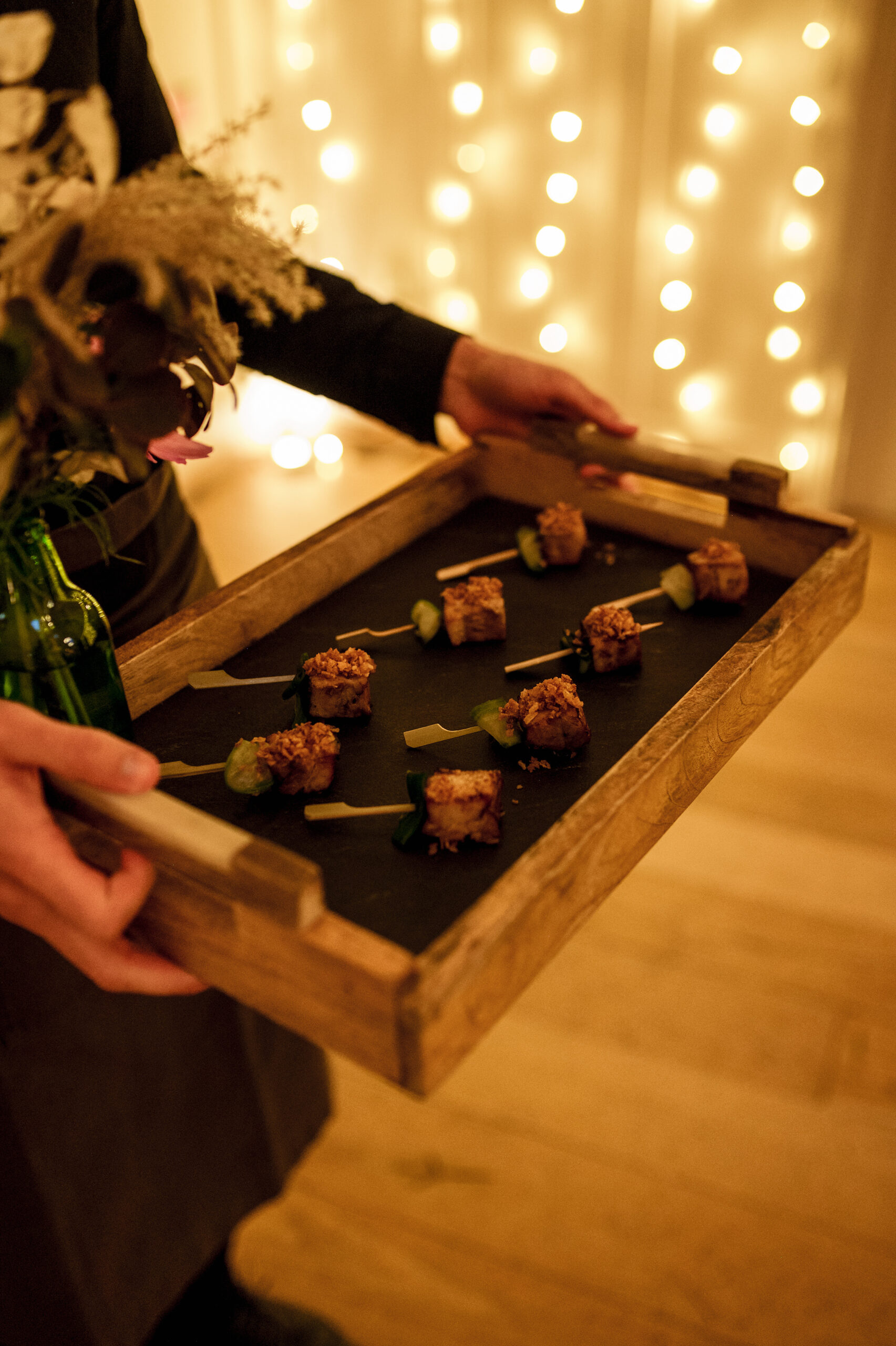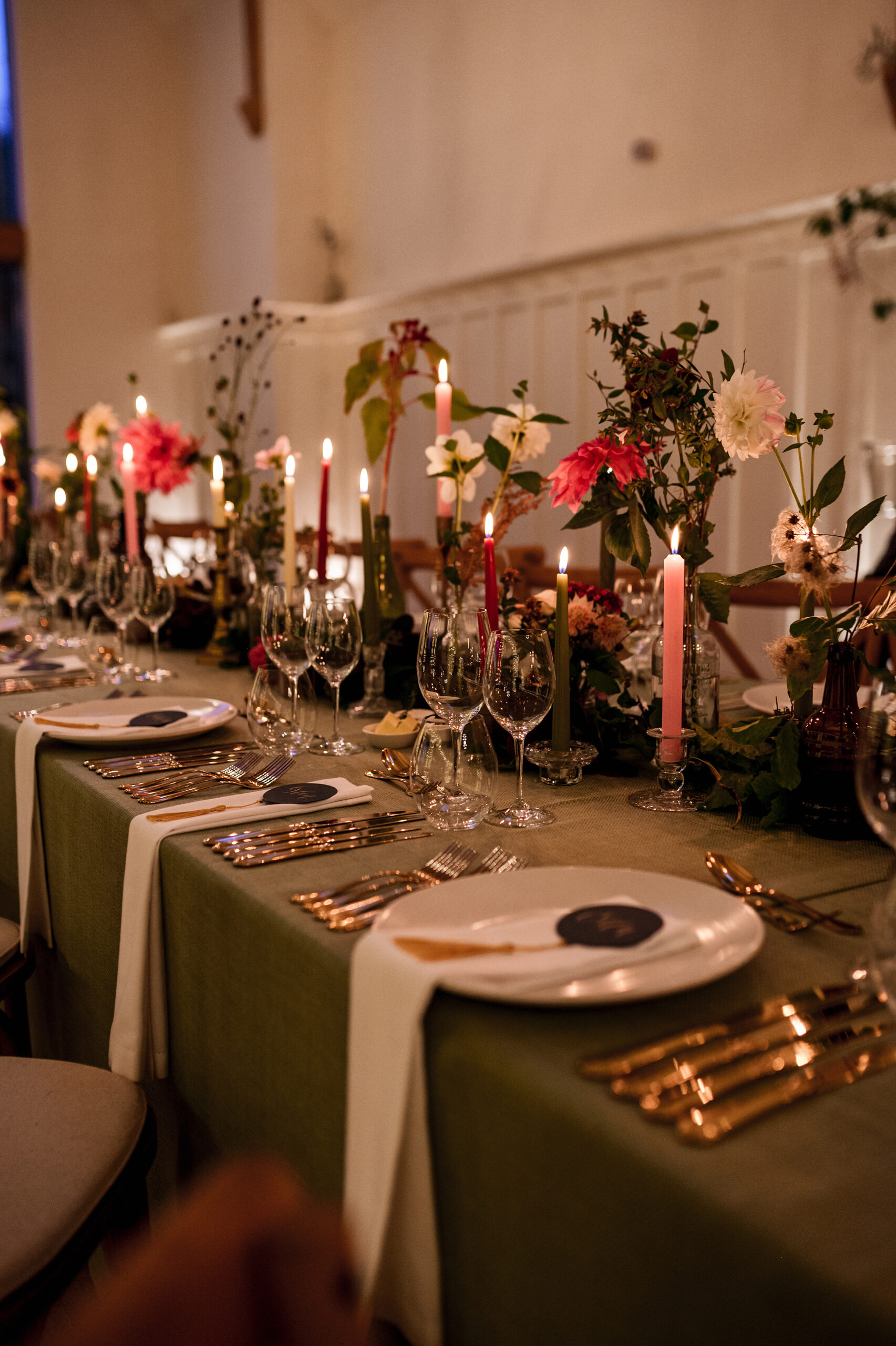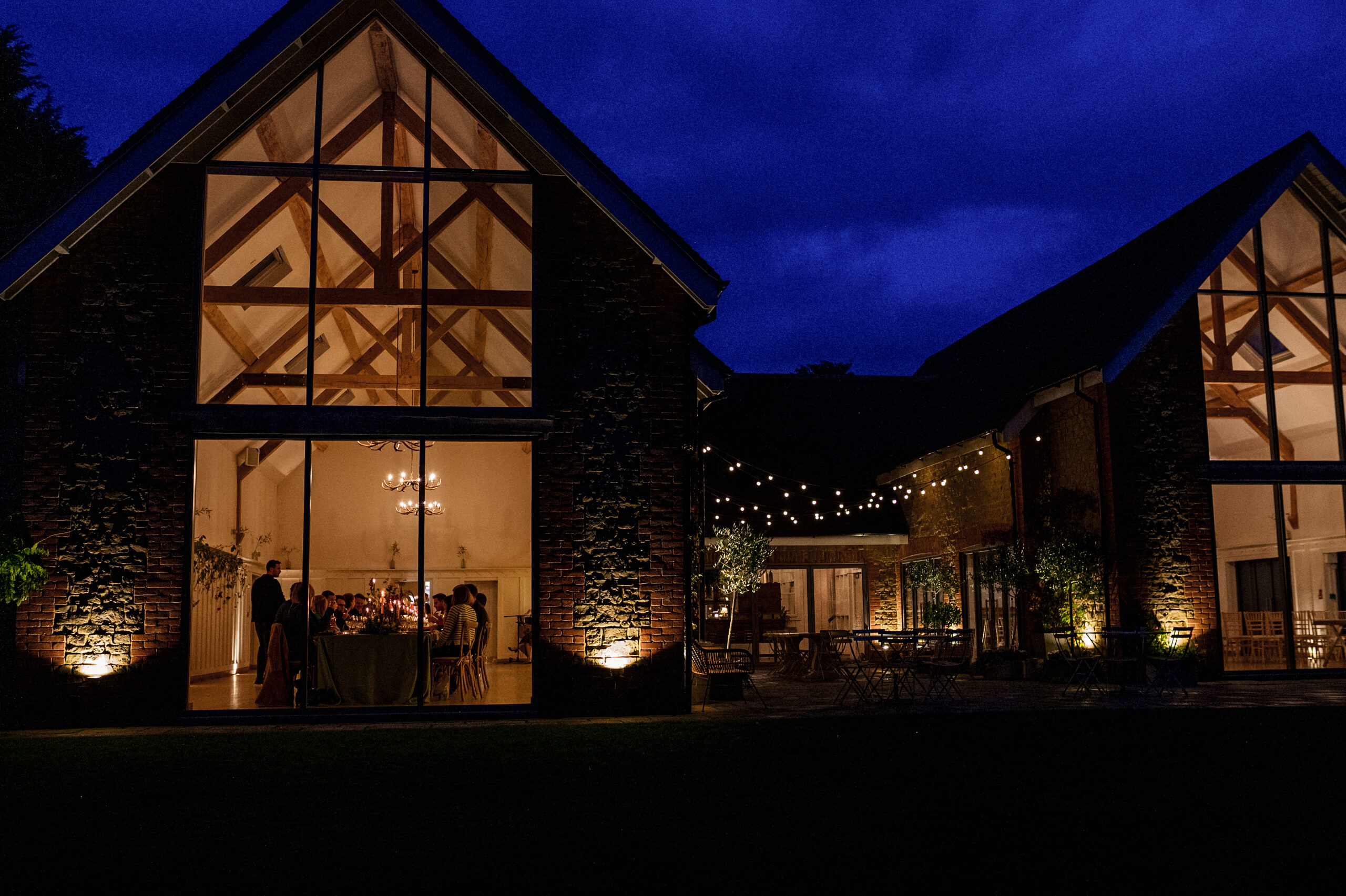 By November we were ready to embrace the icy months so chose a modern winter palette.  The majority of couples attending our last tasting experience are holding their weddings with us in Spring, so we kept a hint of vibrance showcasing our latest cocktail…Pink Paloma, which was quite the hit!  Kalm pulled out yet another amazing dessert station with 'Table of Tarts' which a certain member of the team now has an eye on for their upcoming wedding…
A big thank you goes to LouPaper and Farnham Sound & Light for joining us once again, this time with chic, monochrome stationary and a Dining Hall filled with fairy lights, which added warmth.  The tablescape was even more beautiful than we had imagined on paper, bought to life by the talented Hannah Berry and captured by new MC partner Catherine Carter.  Live music can help a create wonderful atmosphere, so we invited Music by Kate & Dave to join us with their bespoke musical arrangements.