News : 20 / 05 / 19
Millbridge Court Details Date Night #marriedatmillbridge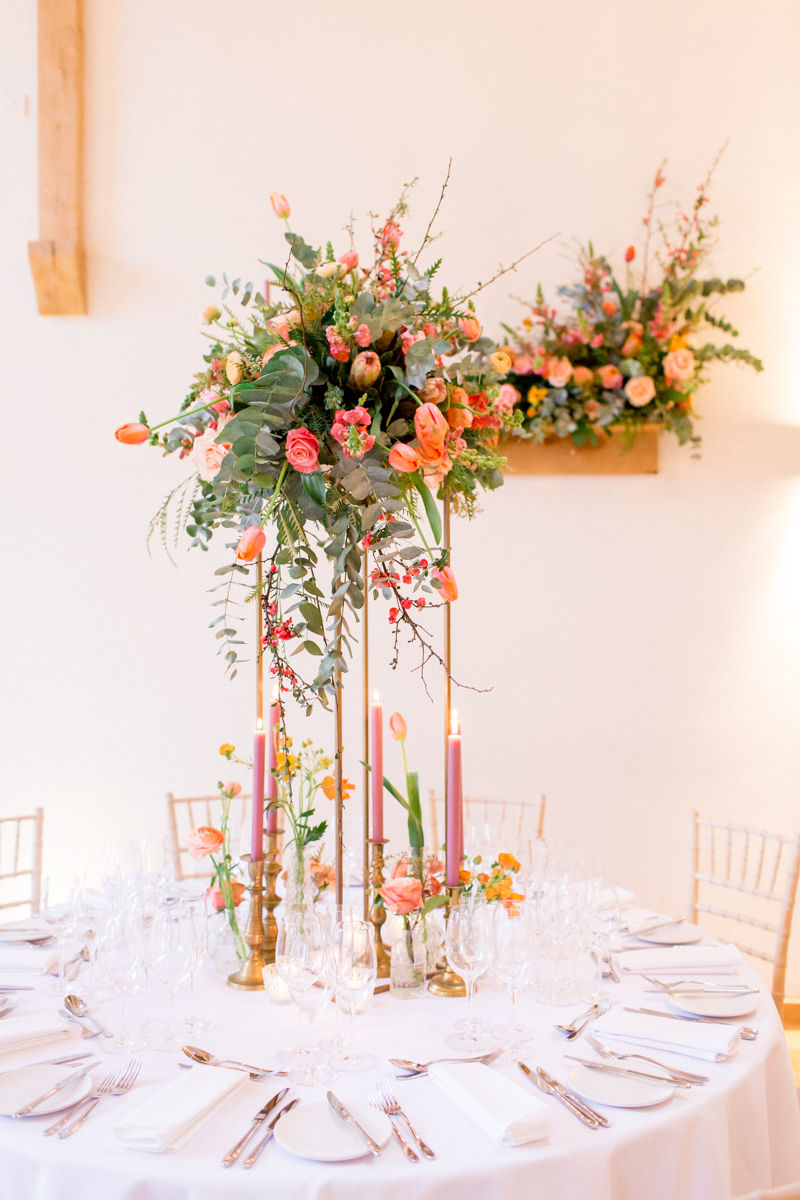 Last month, we hosted our very first Details Date Night at Millbridge Court, a brand new event exclusively for all of our recently booked couples.
The aim of the evening is to give those Brides and Grooms who have recently secured their Wedding Date the chance to see the Venue once again and begin to think about the details of their day in finer detail. They can chat with our Planning Team who are on hand to offer advise and answer any questions that they might have and there is also the opportunity to meet and speak with a handful of talented MBC Partner's who have a great understanding of the Venue and how Millbridge Court Wedding Days flow. Couples also have the chance to see all the bedrooms, measure items (measuring tapes and detailed floor plans are provided by us), see the Ceremony Room set up, eat some delicious Kalm Kitchen food and of course, have some bubbles!
For our first Details Date Night we had with us the wonderful Hannah Berry Flowers and Boutique Blooms creating stunning and inspiring floral arrangements, Spongeworks and Forever Cakes who displayed beautiful Cakes and Macaron Towers with utterly delicious samples for our couples to try, guests were serenaded by Laura's Paper Heart and Music by Kate & Dave throughout & in The Loft (our Bridal Changing Room) we had Wedding Dress Designer Sophie Rose showcasing her gorgeous gowns and Wedding Hairstylist and Makeup Artist Hanna Wildman. Last but not least, we also had wonderful MBC Partner Photographers Matthew Lawrence and Philippa Sian displaying their stunning images and thank you to Philippa for kindly capturing all of the breathtaking details of the Date Night, a handful of which we have shared below to give you an insight in to our exciting new event. Xx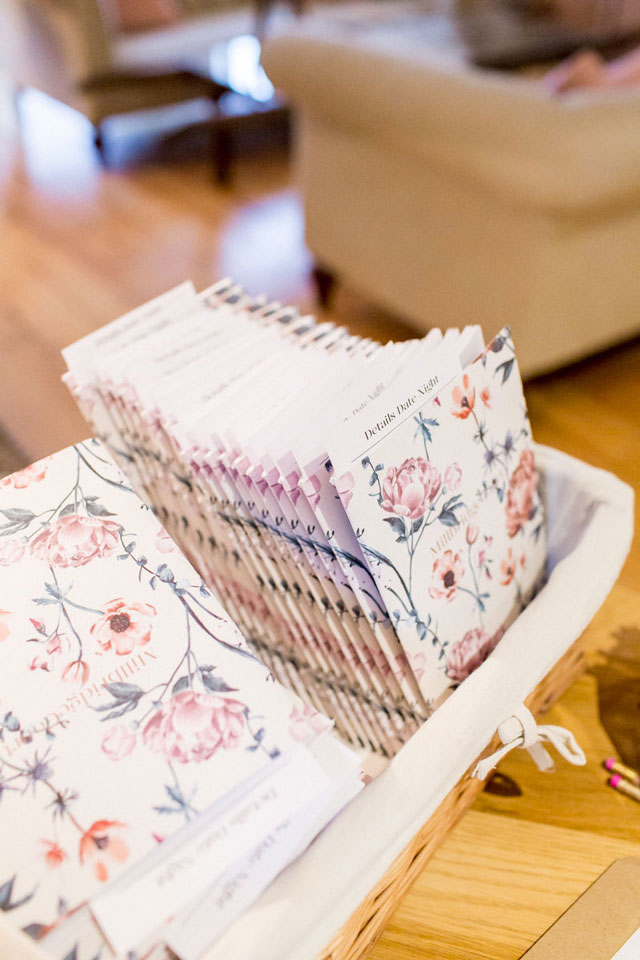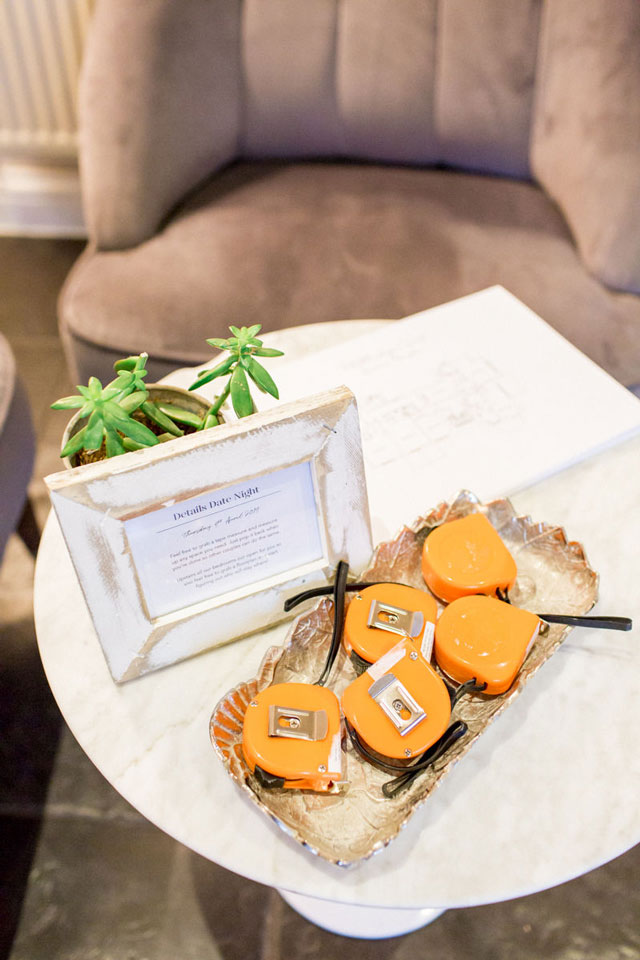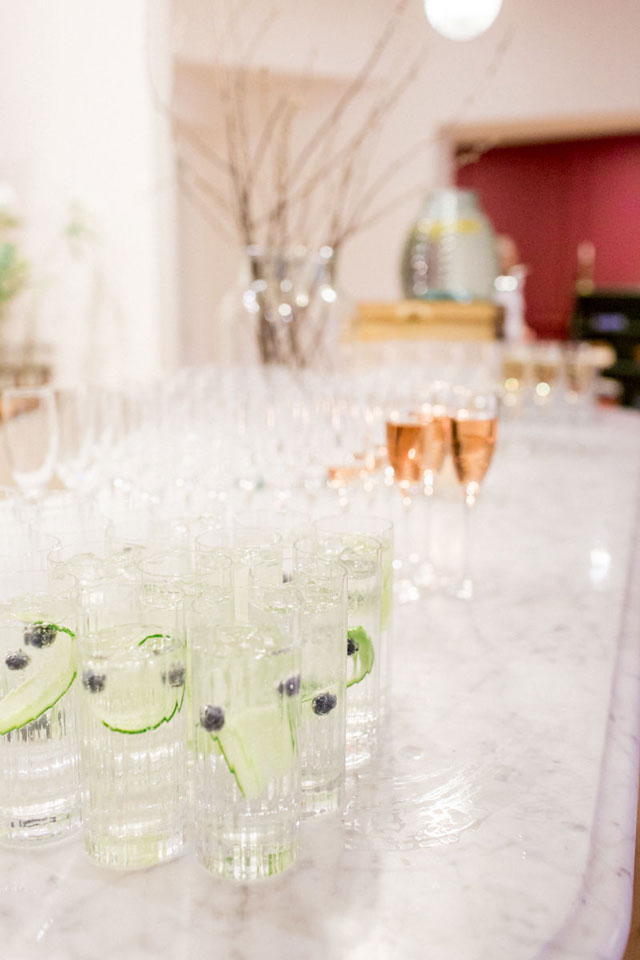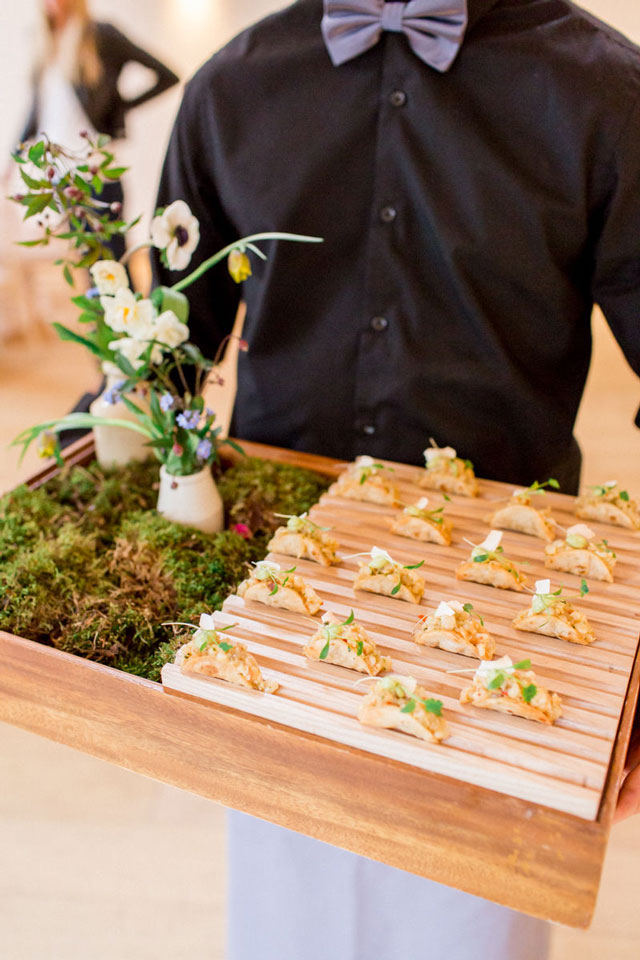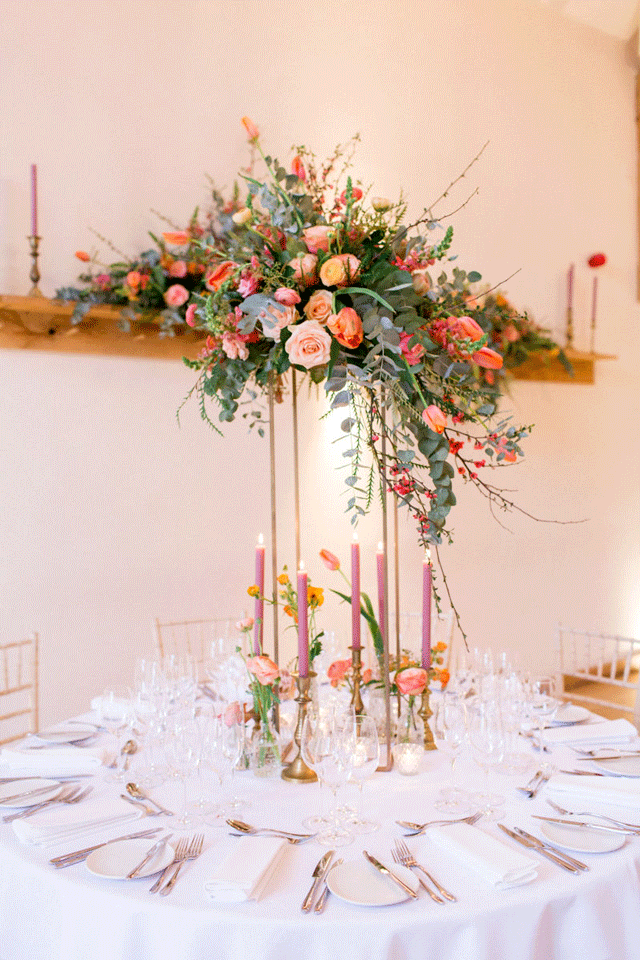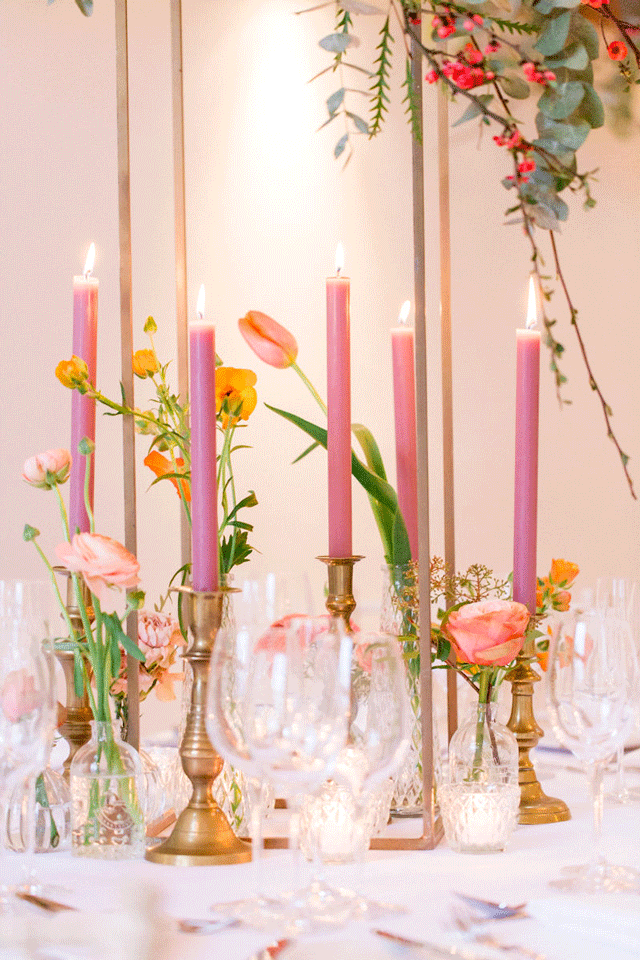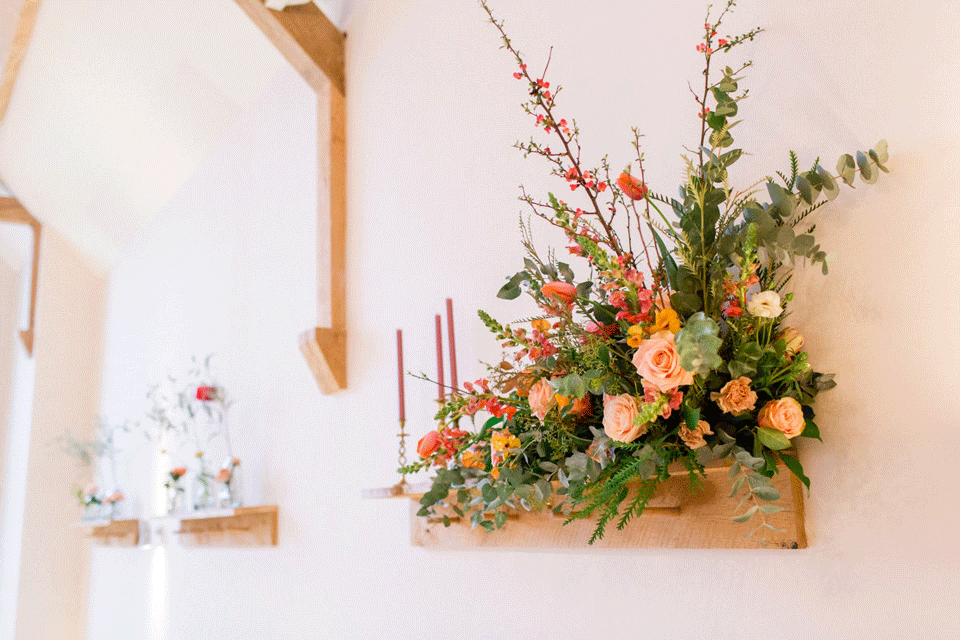 Boutique Blooms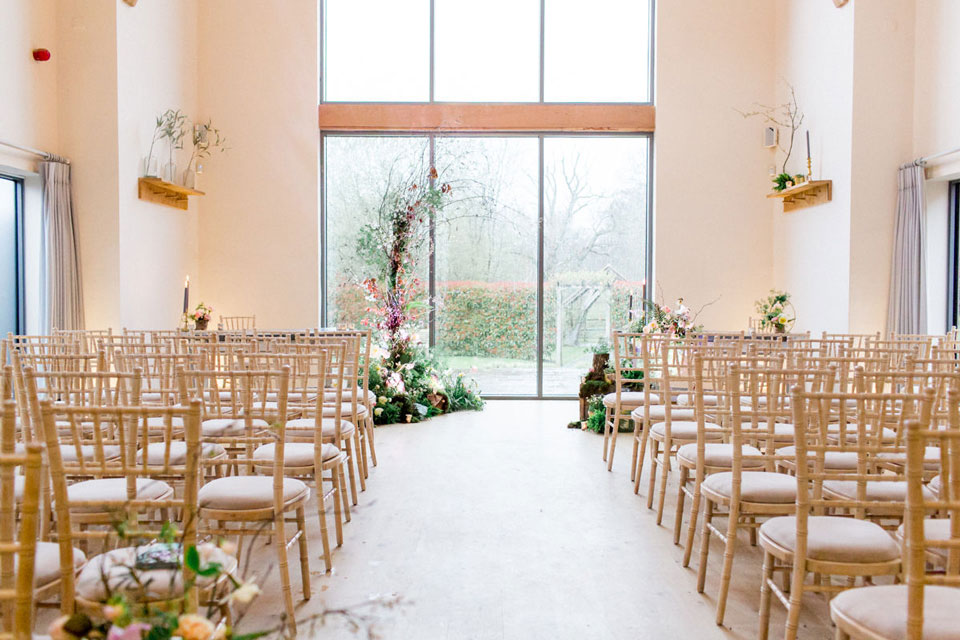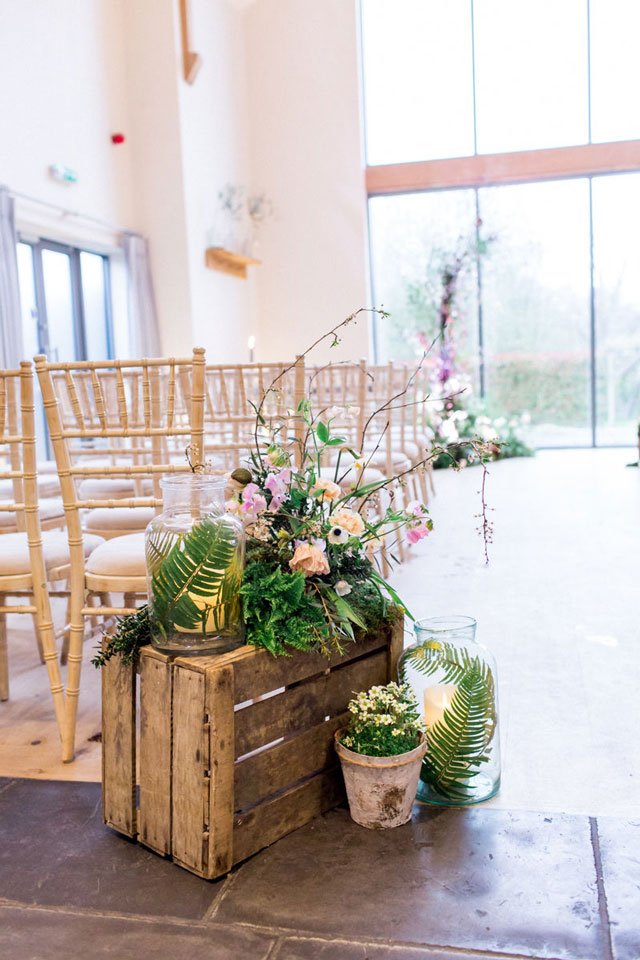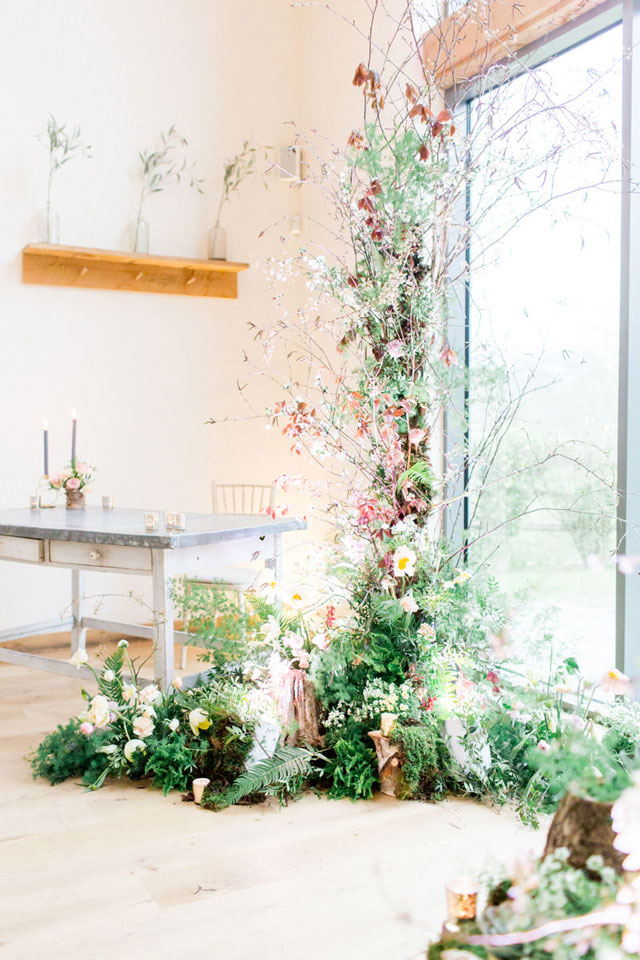 Hannah Berry Flowers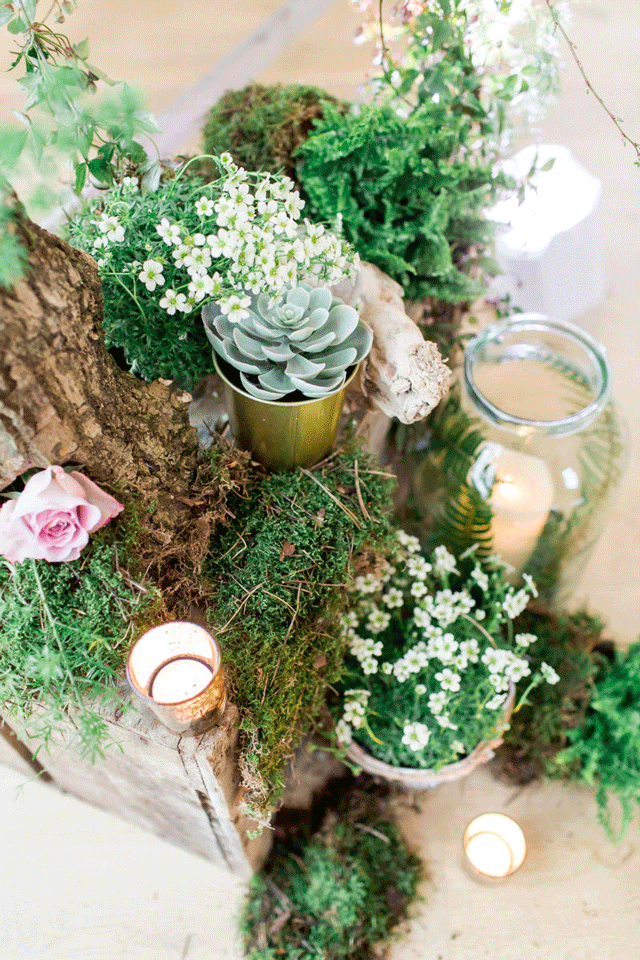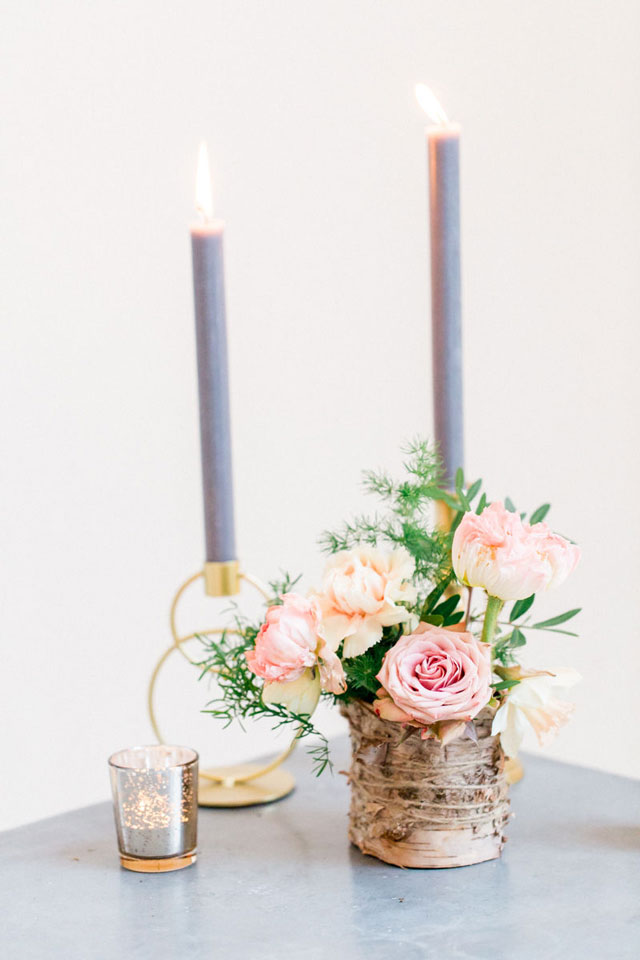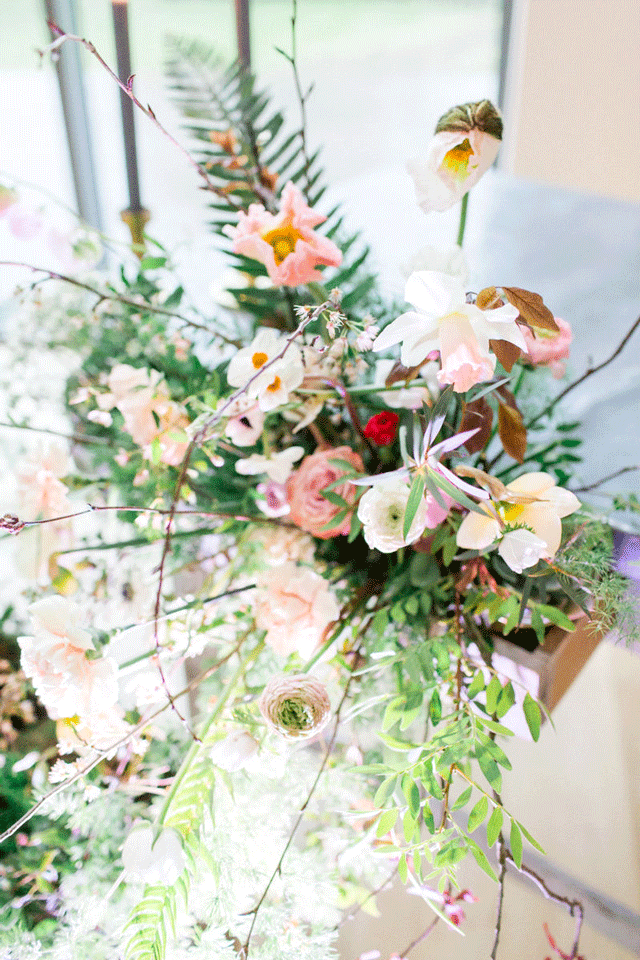 Hannah Berry Flowers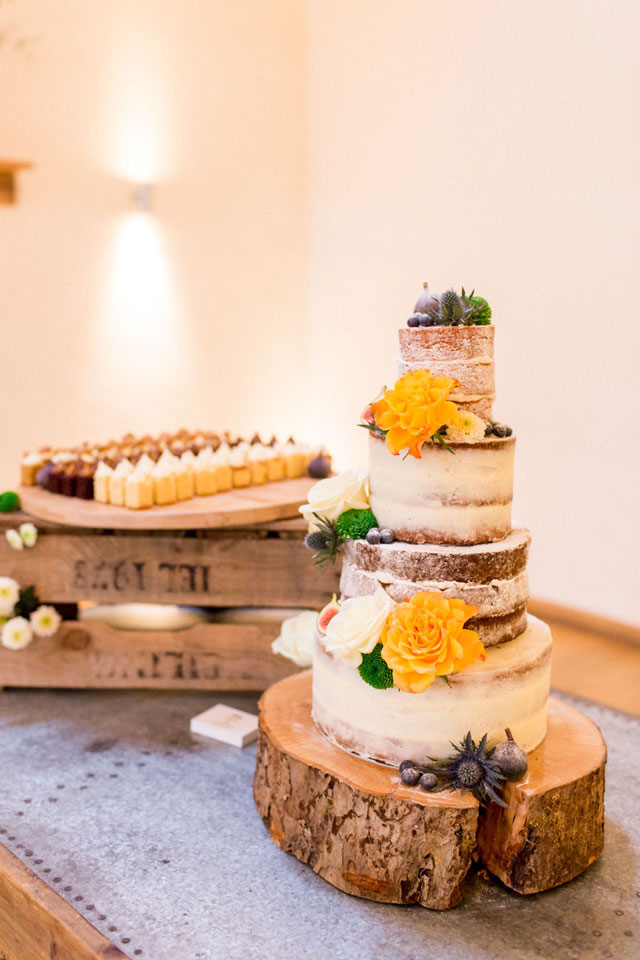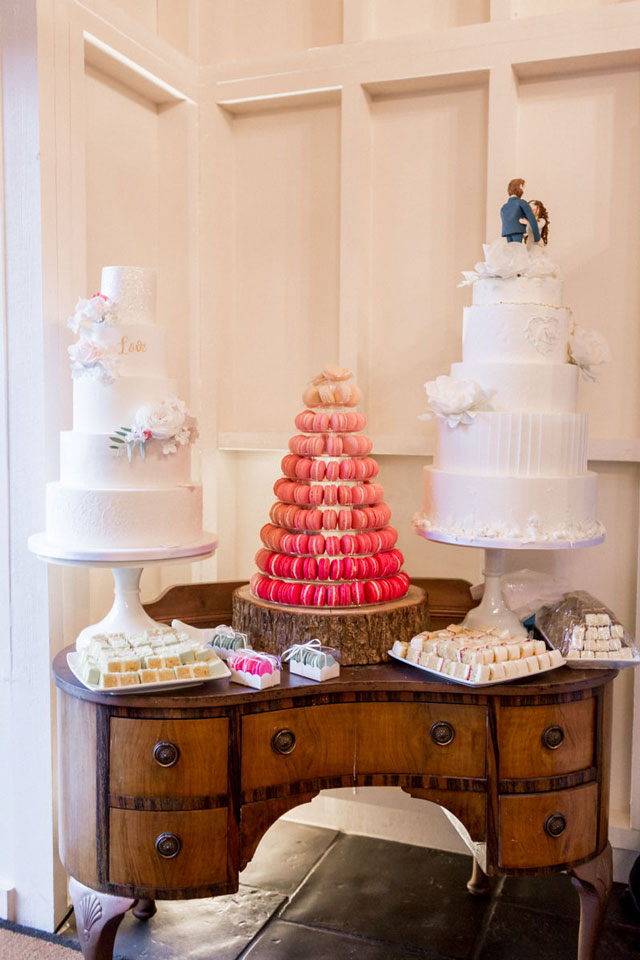 (Left) Spongeworks, (Right) Forever Cakes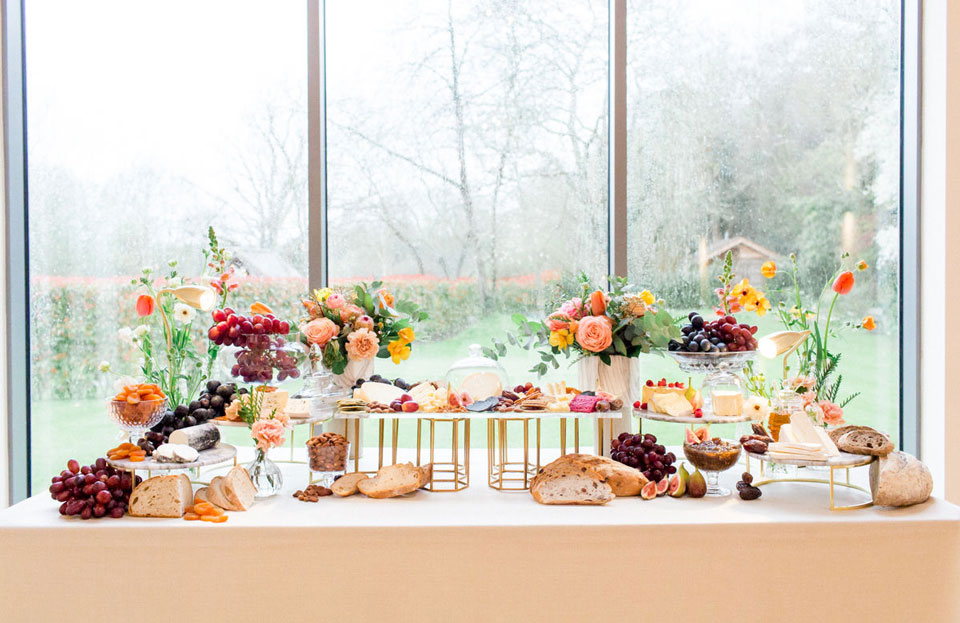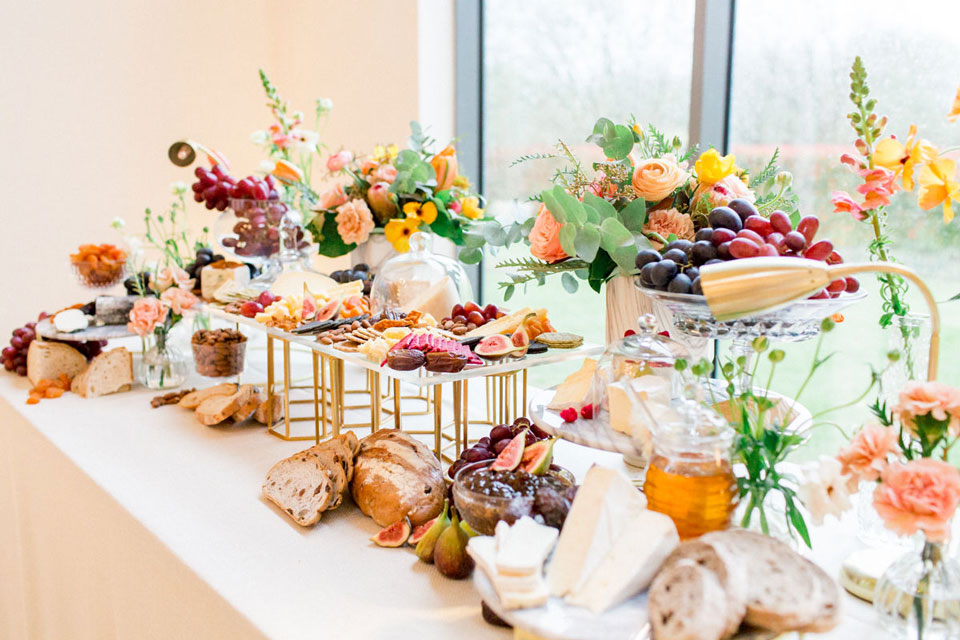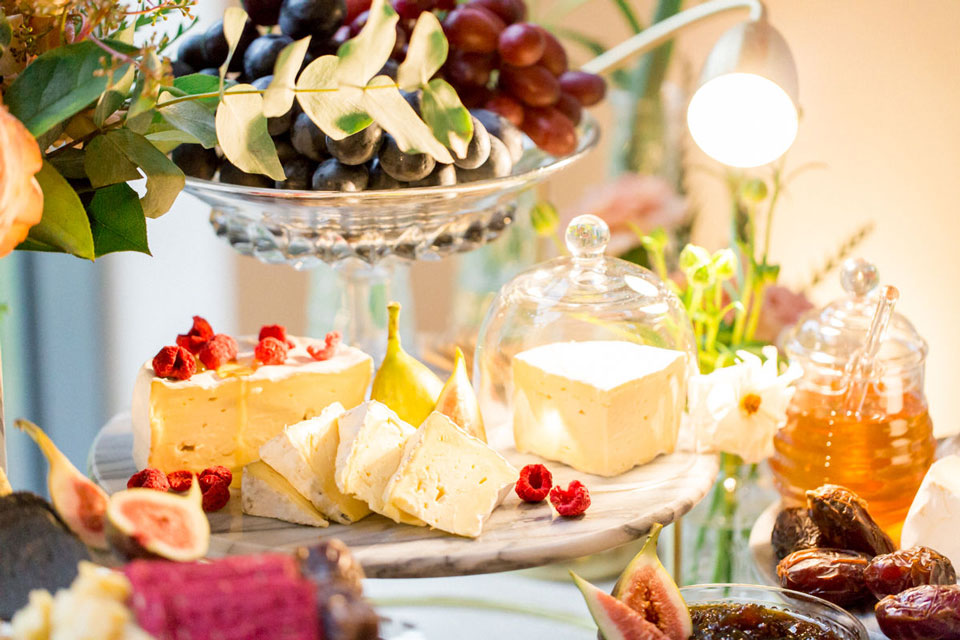 Kalm Kitchen Cheese Table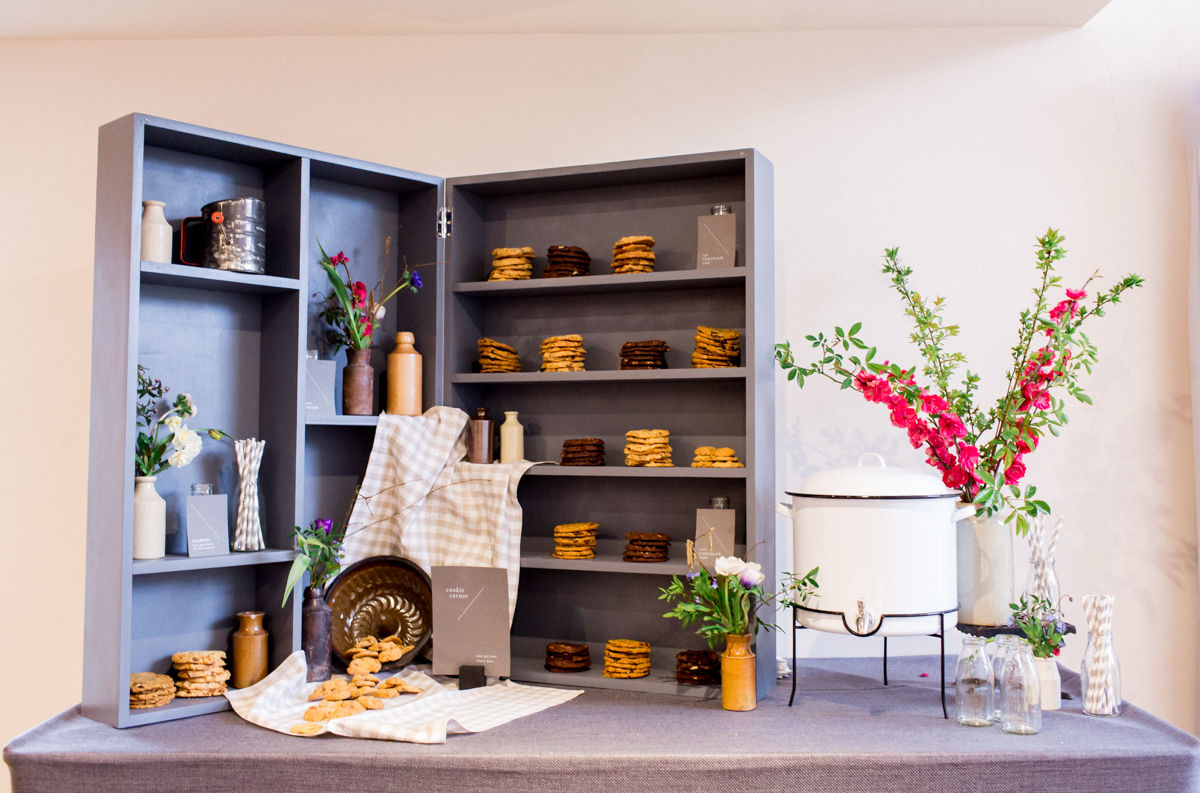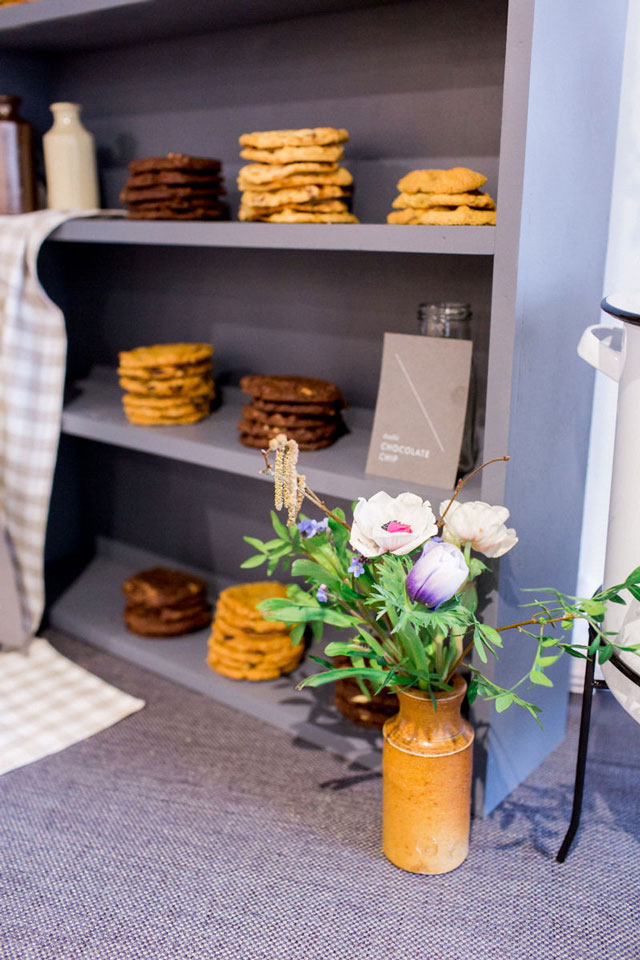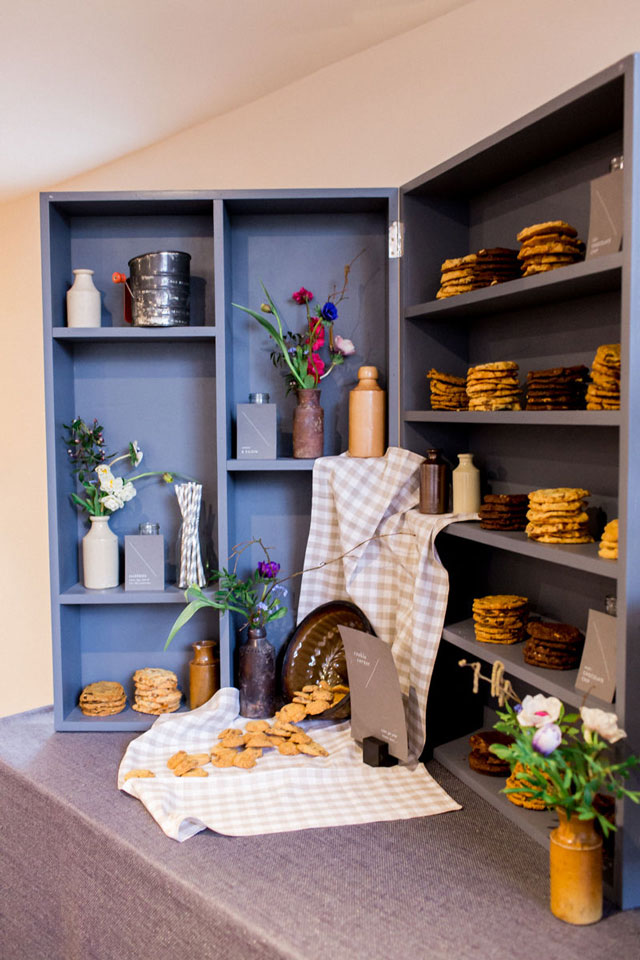 Kalm Kitchen Cookie Corner
News : 11 / 05 / 19
The Lodge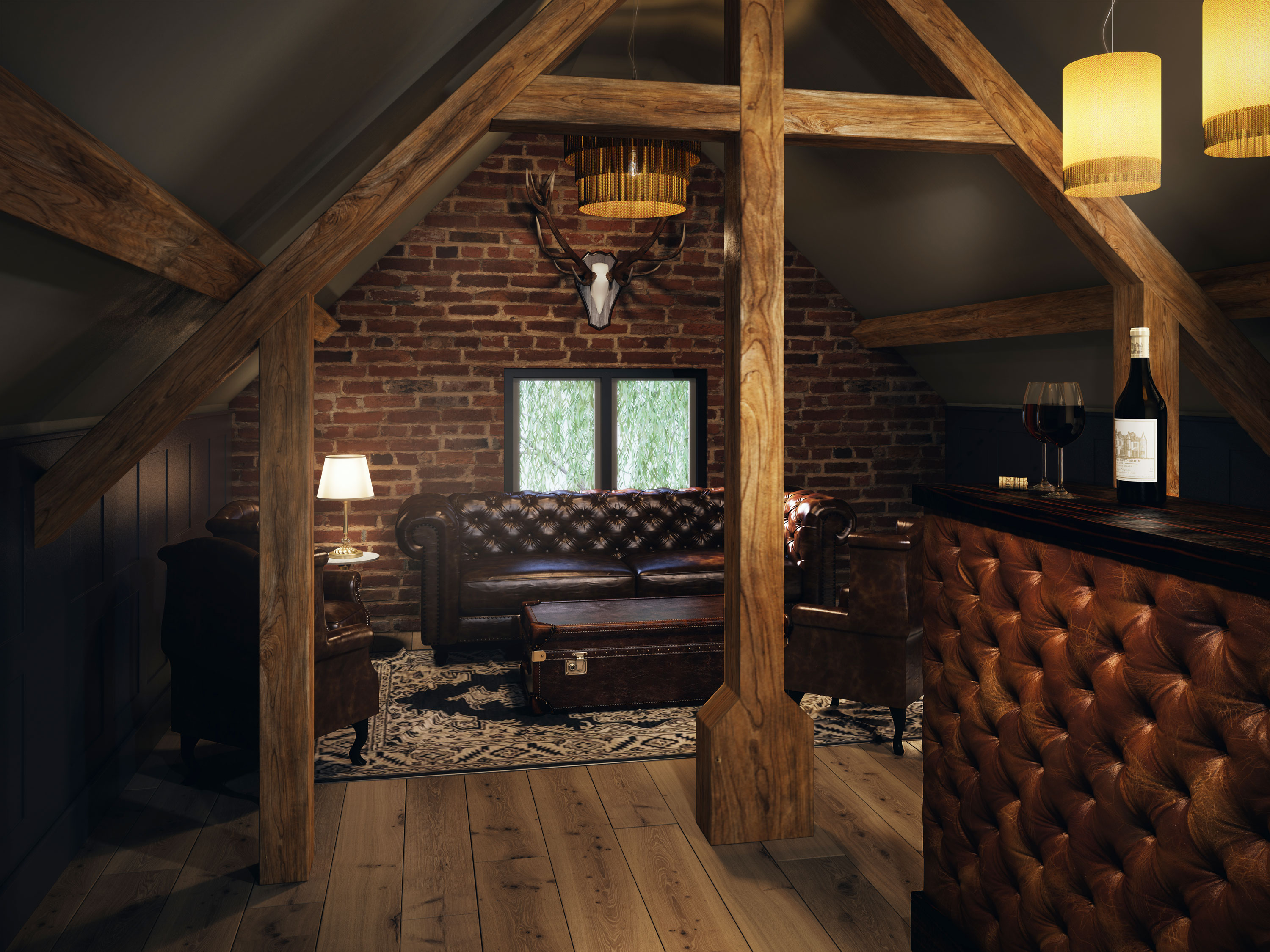 Here at Millbridge Court we are so excited to announce a new development & brand new addition to MBC Wedding Days, The Lodge.
The Lodge is a separate building next to the Main House & on the first floor is The Den, a space for members of the Wedding Party to get ready on the morning of the Wedding. Designed with warm interiors, comfy seating & a fully stocked help-yourself bar with drinks & snacks, it really is the perfect place to spend quality time before the celebrations get underway. There is also a private garden which can be utilised in the warmer months.
On the ground floor of the Lodge is an additional bedroom which features a king-size bed, cosy seating area & en-suite bathroom which will be well suited for a member of the Wedding Party to spend the night following the days celebrations.
We will be sharing imagery & videos of The Lodge once it is completed over the course of the next week, so be sure to keep an eye on our Social Media channels to catch a glimpse. Xx
News : 25 / 02 / 19
A Few Things We Love About Winter Wedding Days #marriedatmillbridge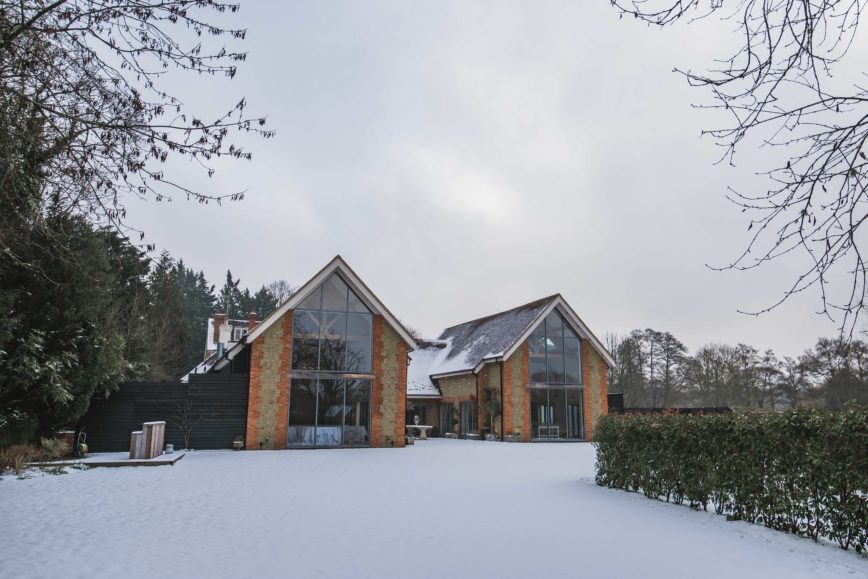 We can't quite believe how quickly this year has flown by here at Millbridge Court! We have been so lucky to have been a part of so many magical Winter Wedding Days throughout 2018 & so we thought, as the festive season is well & truly upon us, that we would share some moments from those really beautiful days with you all.
There really is so much that we love about Winter Weddings, from the rich colour palettes, magical nighttime photography, Wintery shots of Brides & Grooms around the grounds, being able to make the most of romantic lighting throughout the day's celebrations & so much more.
So thanks to the wonderful & talented photographers who have shared their images with us, we have put together some highlights from all of our favourite things about Wintery Celebrations here at Millbridge Court in the hope that it will give you all oodles of inspiration.
Hoping you all had the most wonderful Christmas with your nearest & dearest!
Xx
Rich Colour Palette's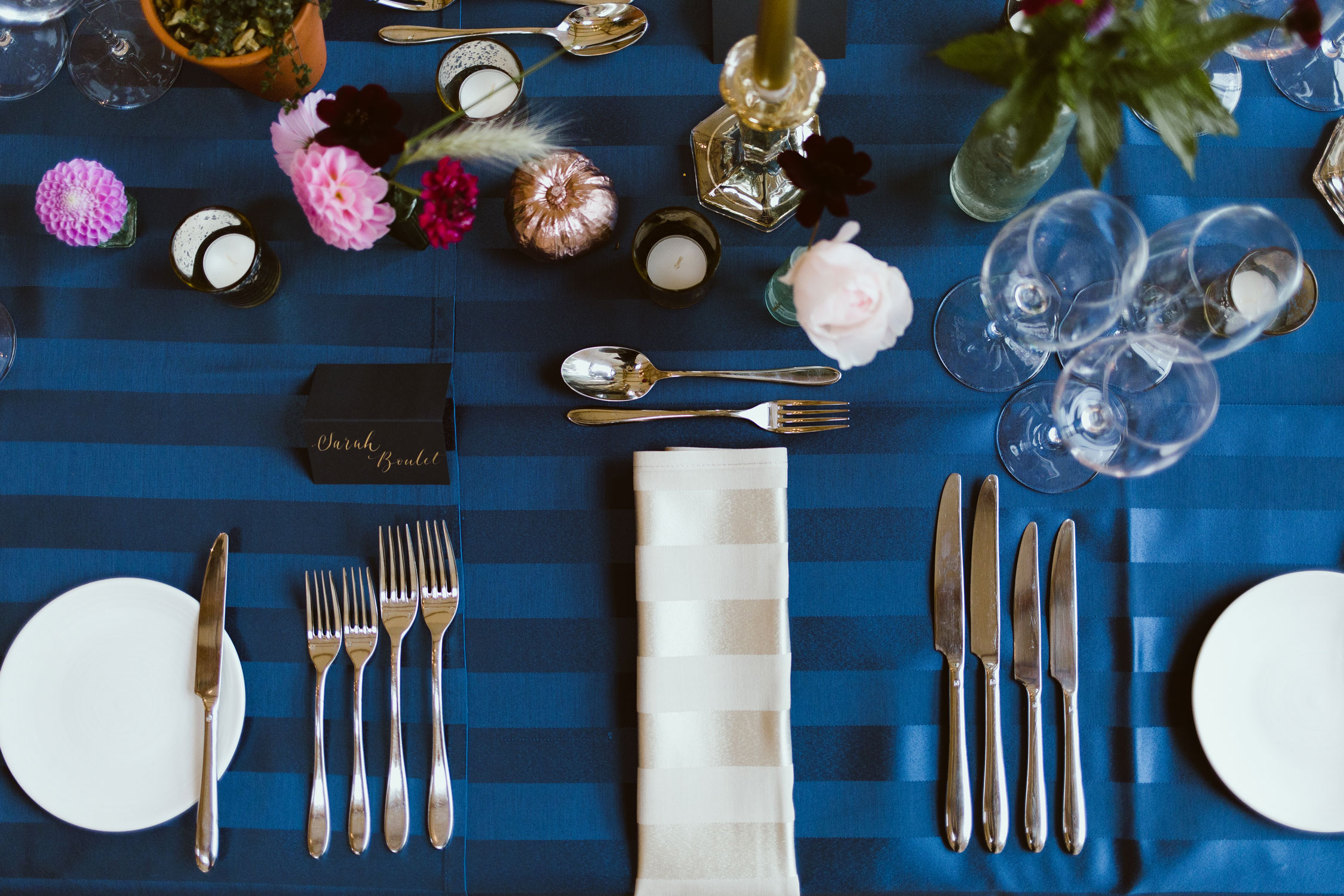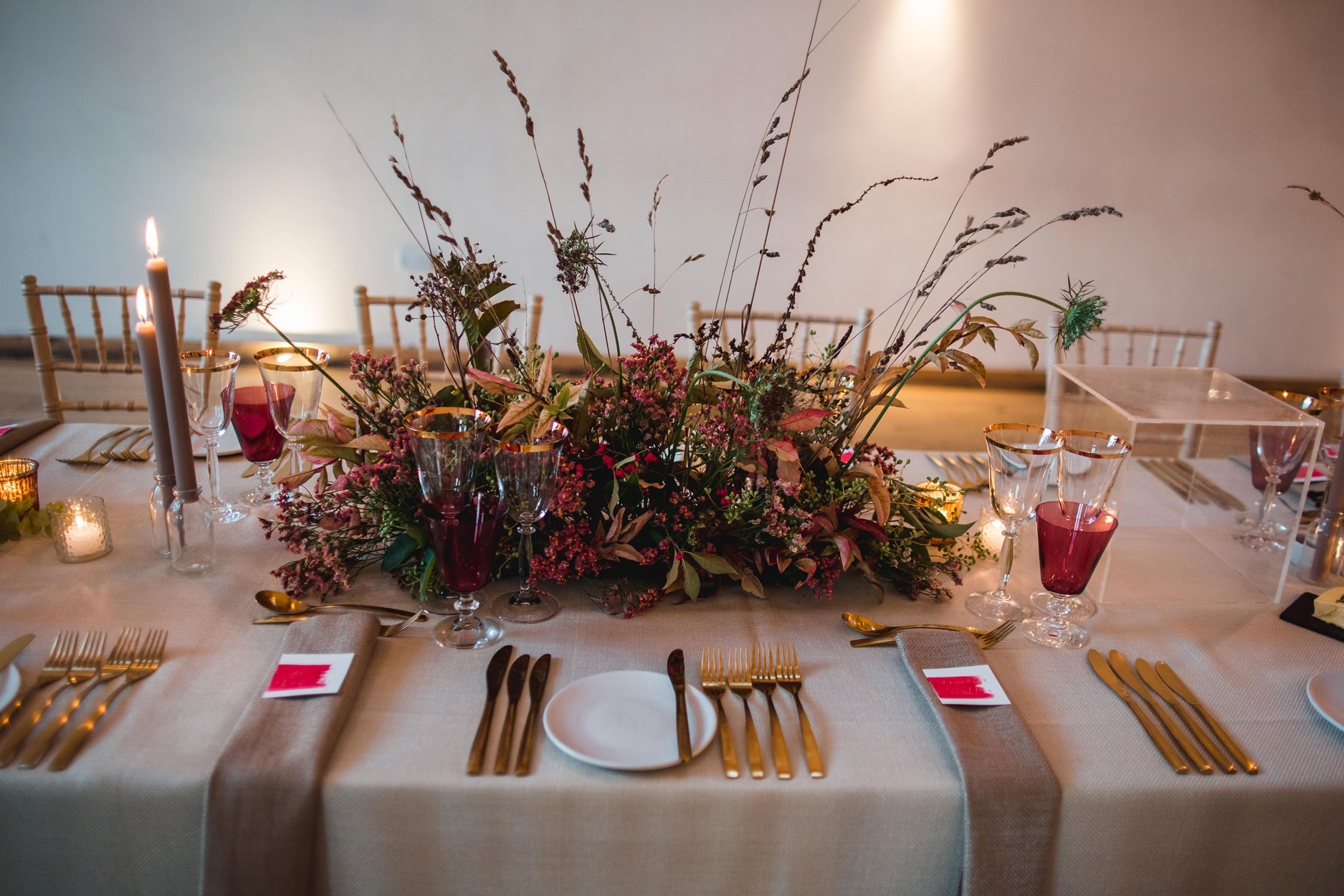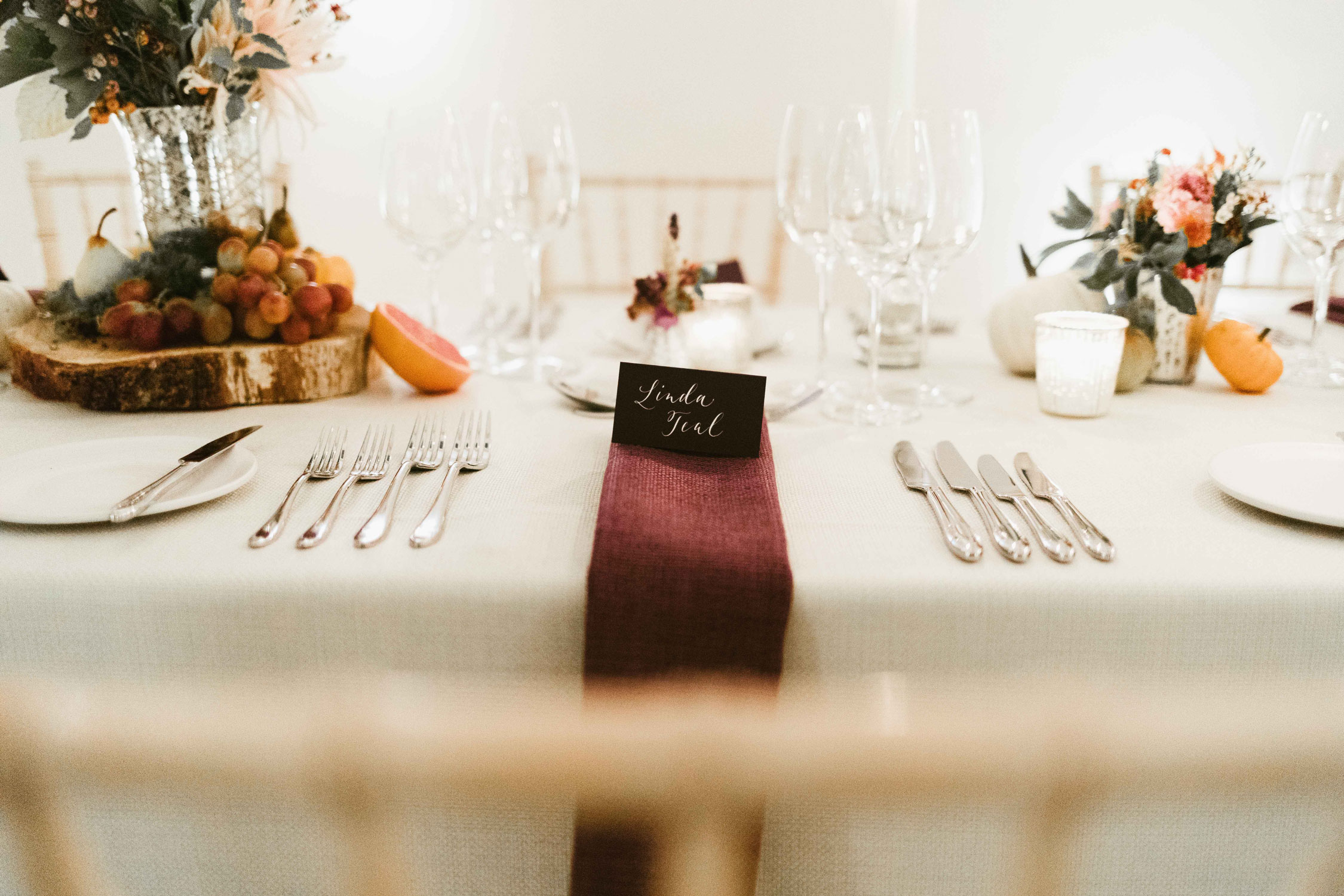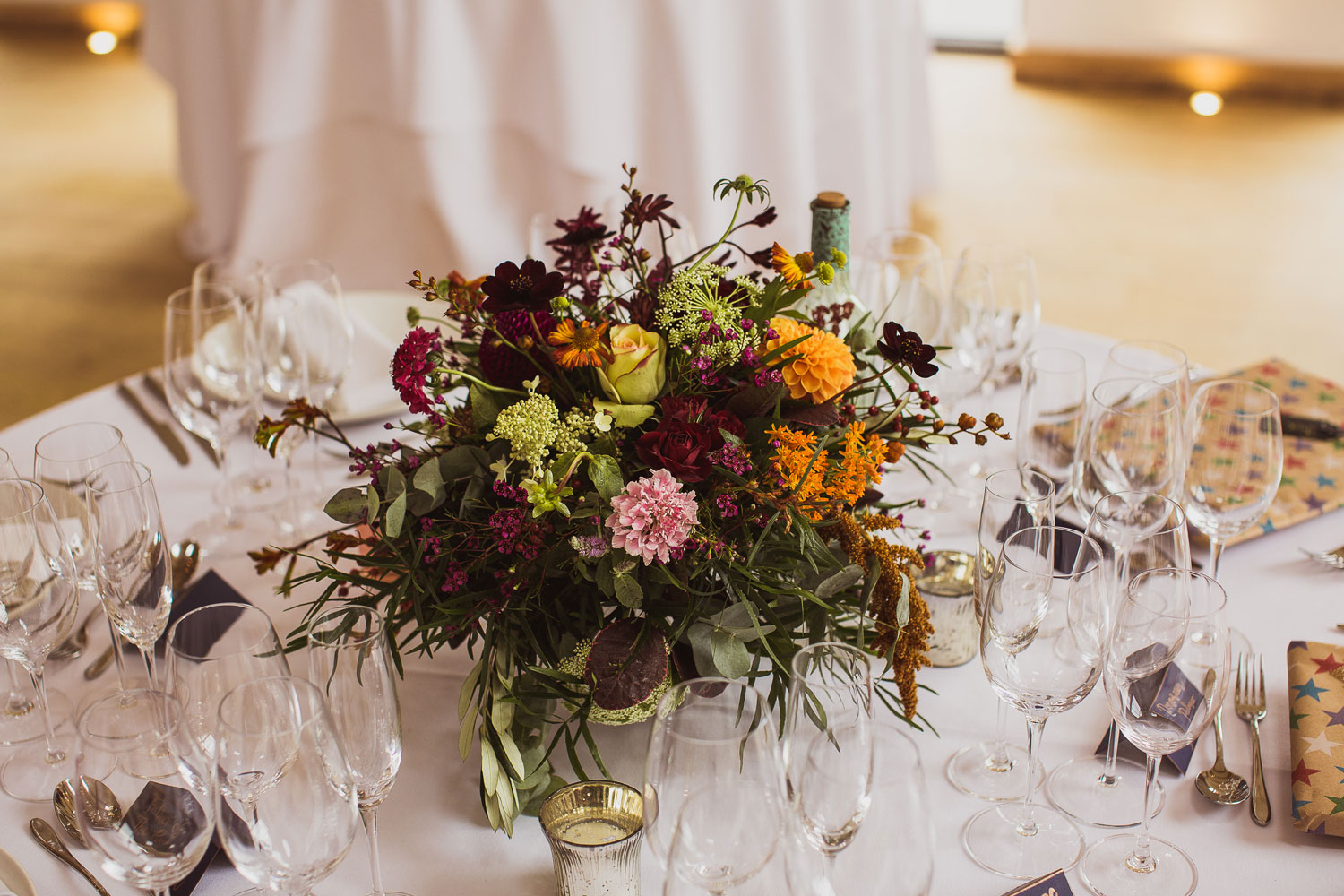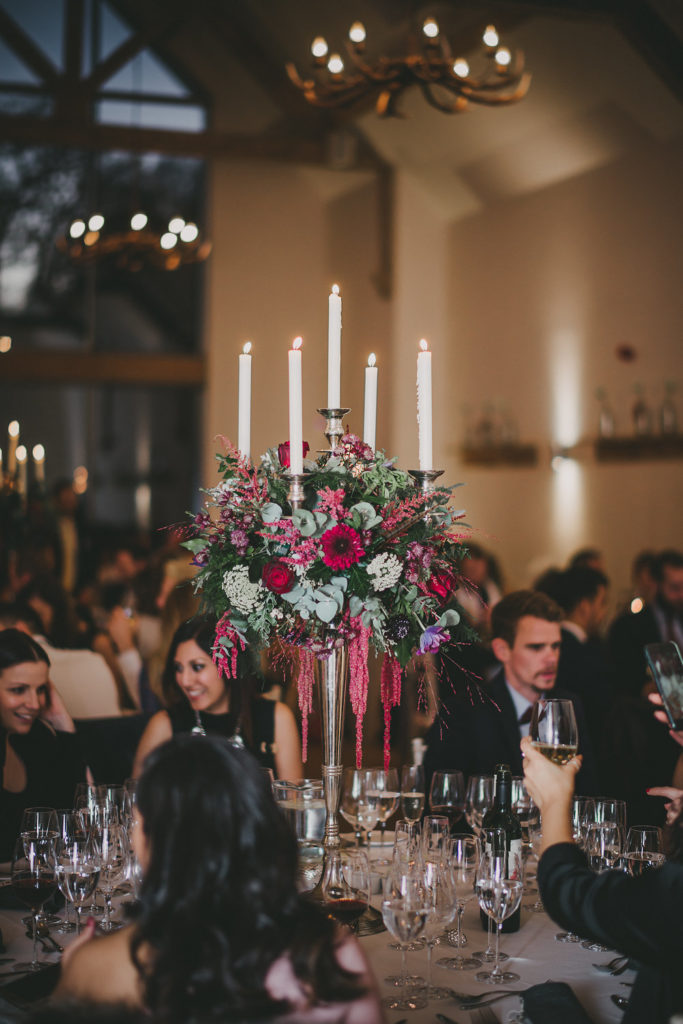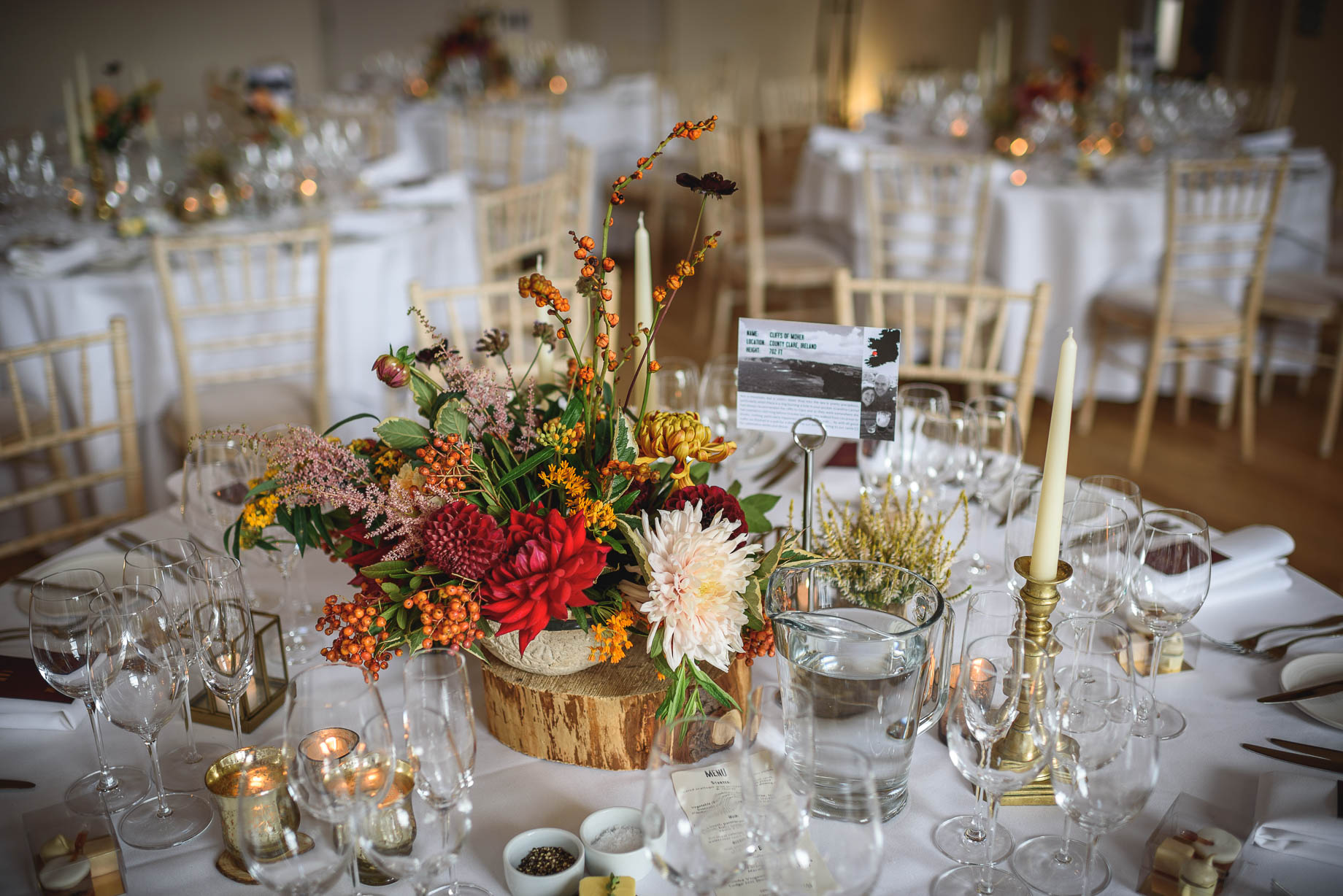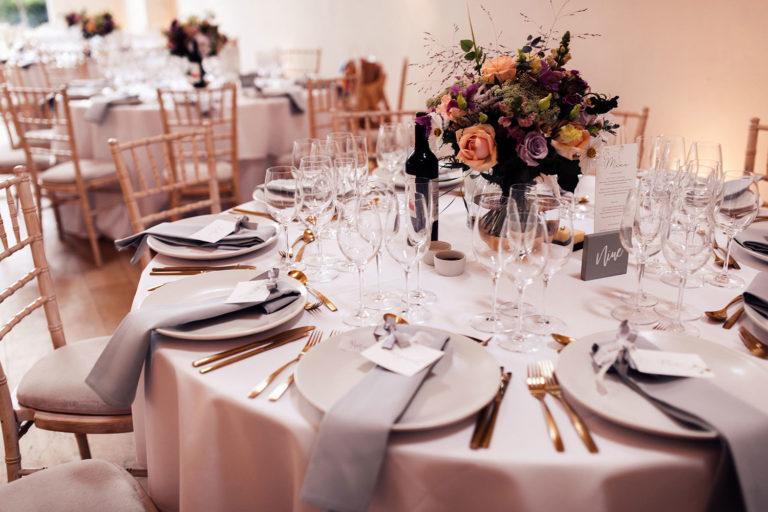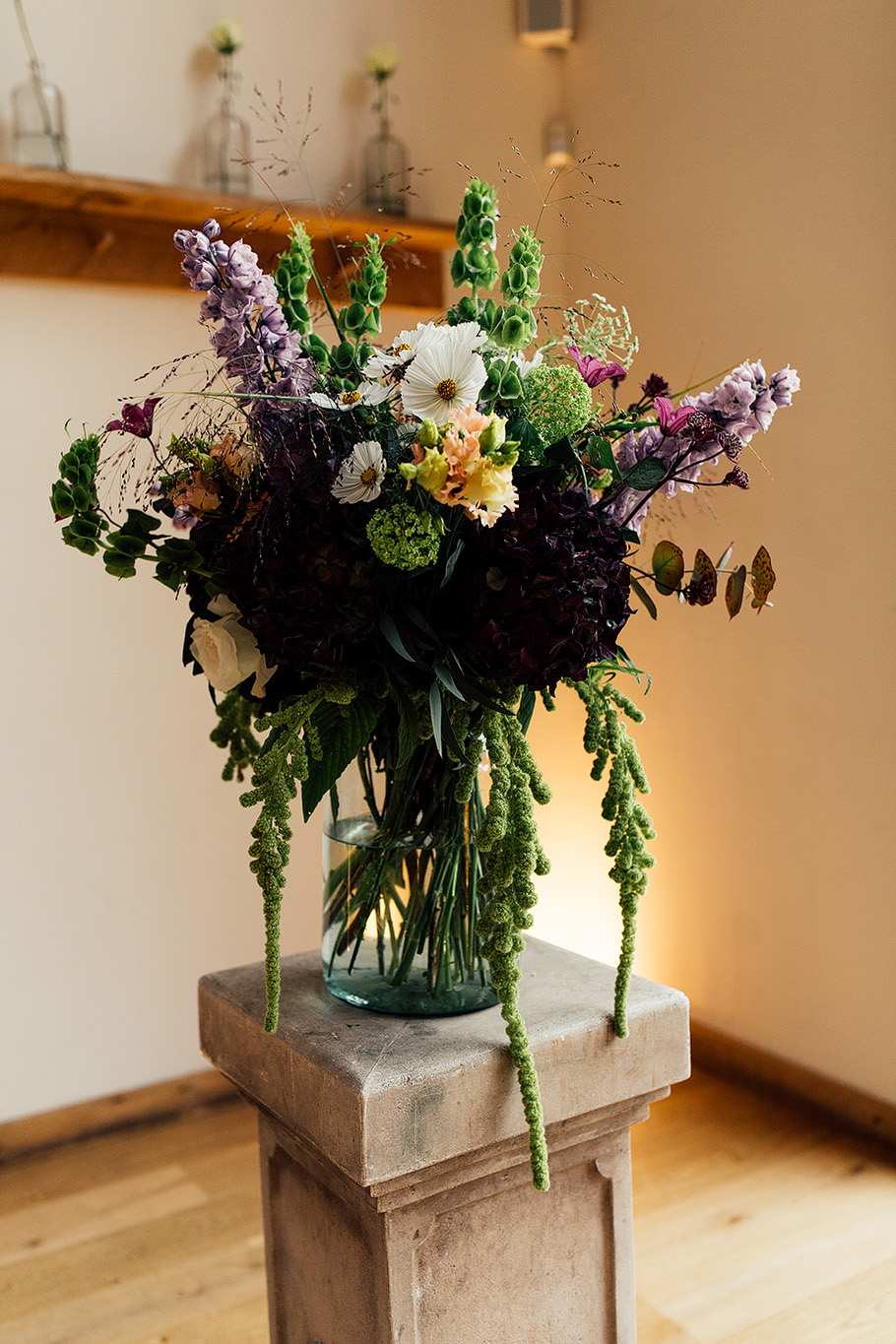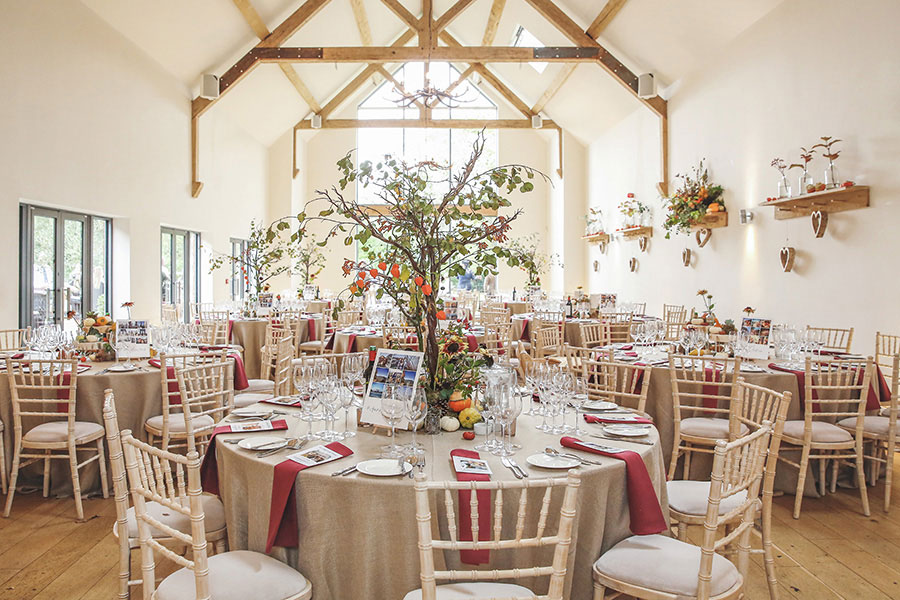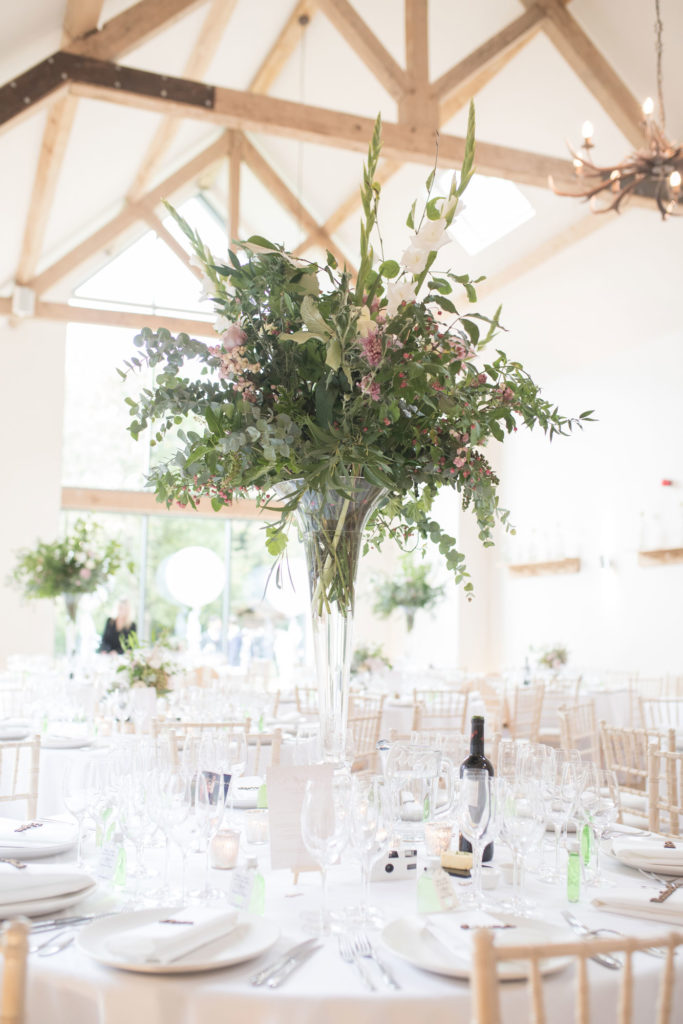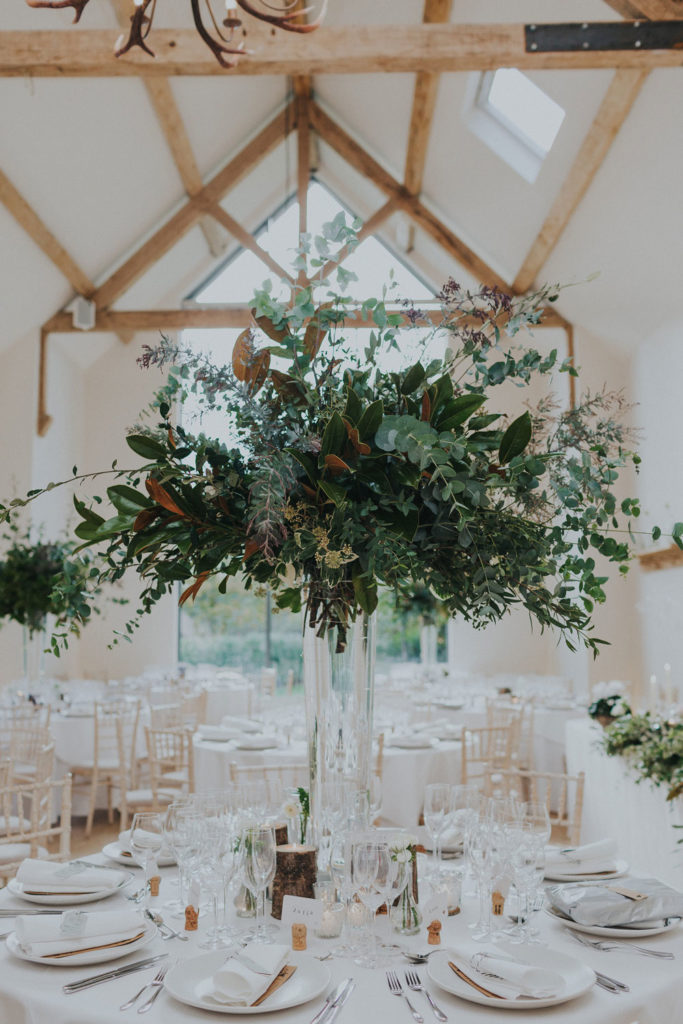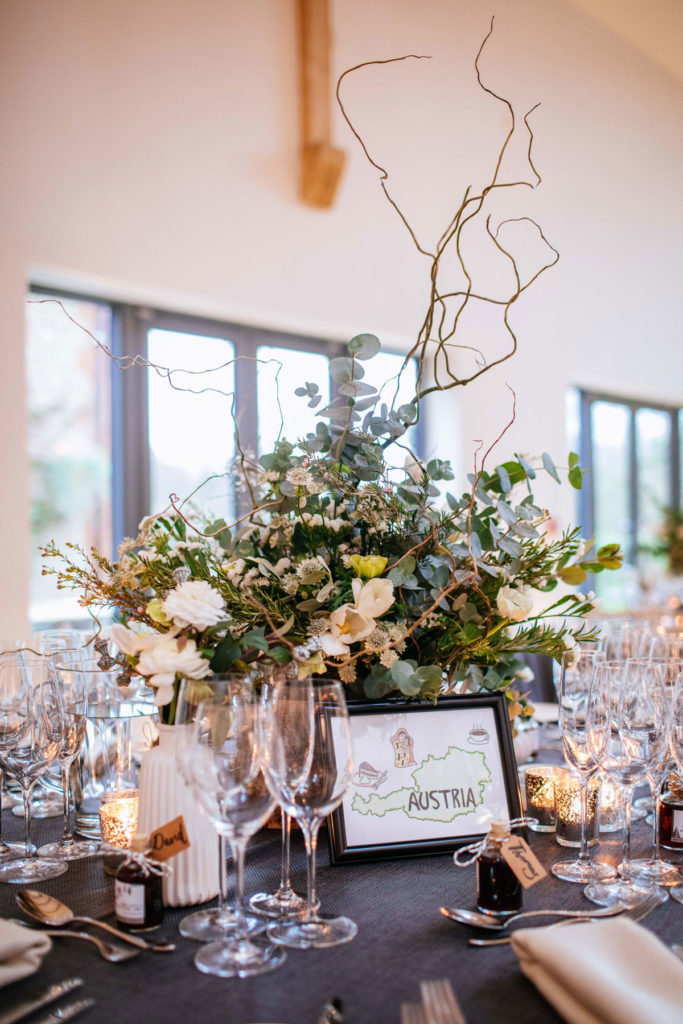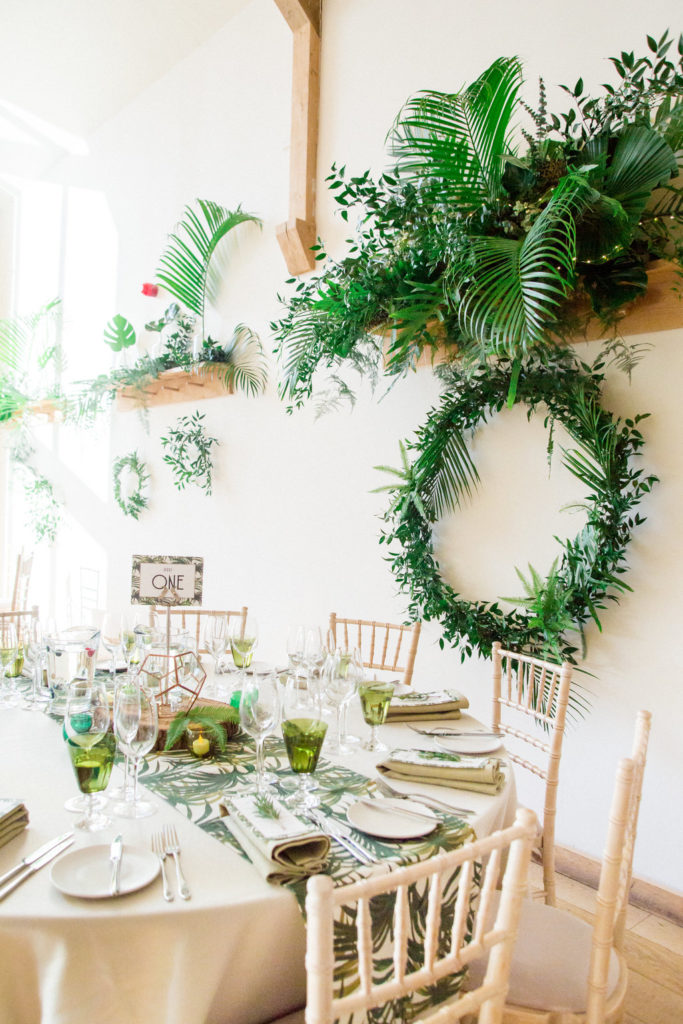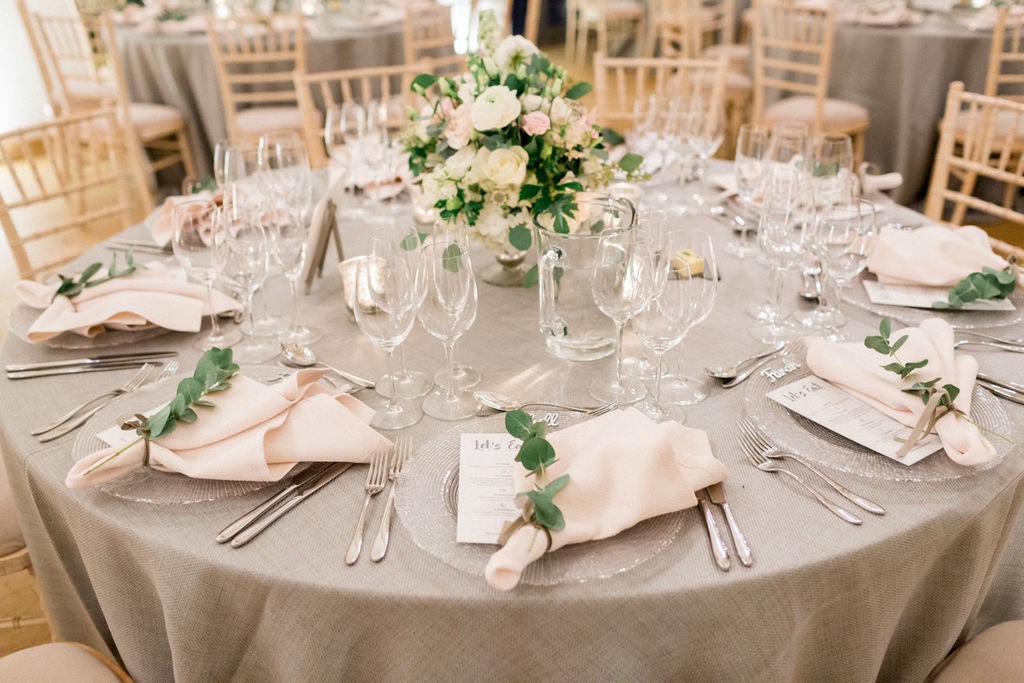 Wintery & Autumnal Couple's Shots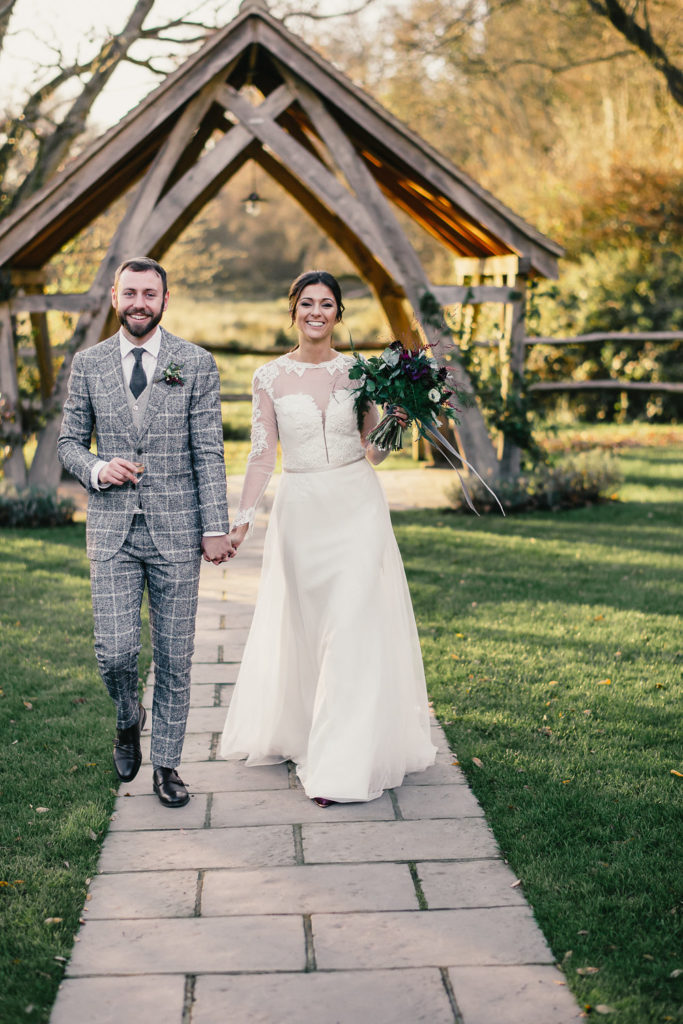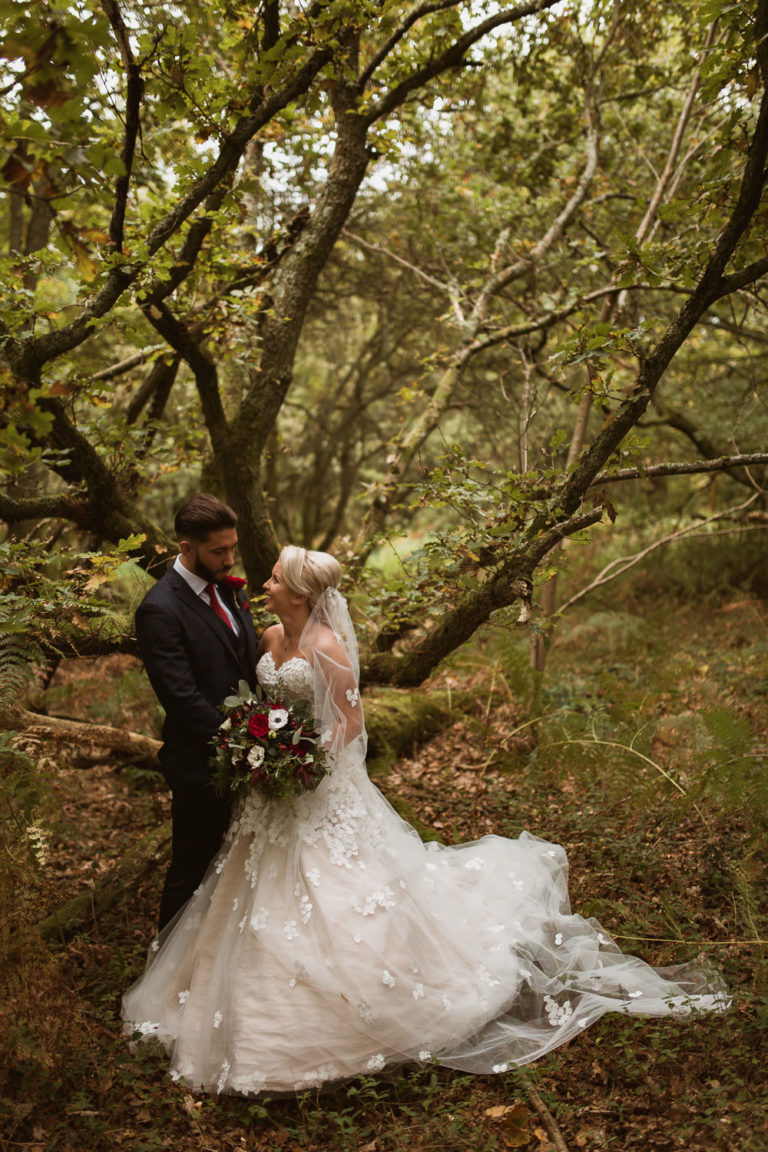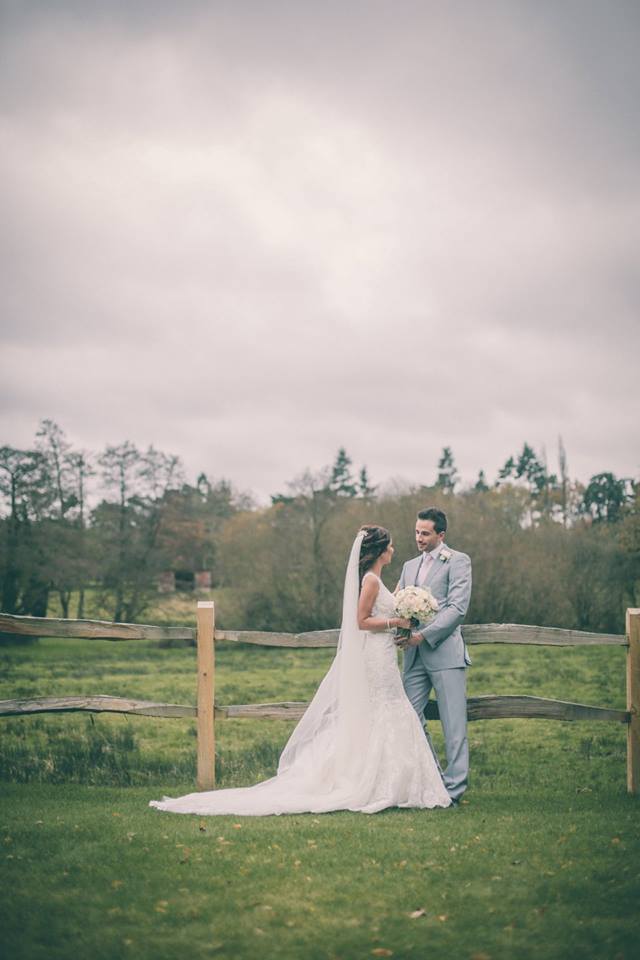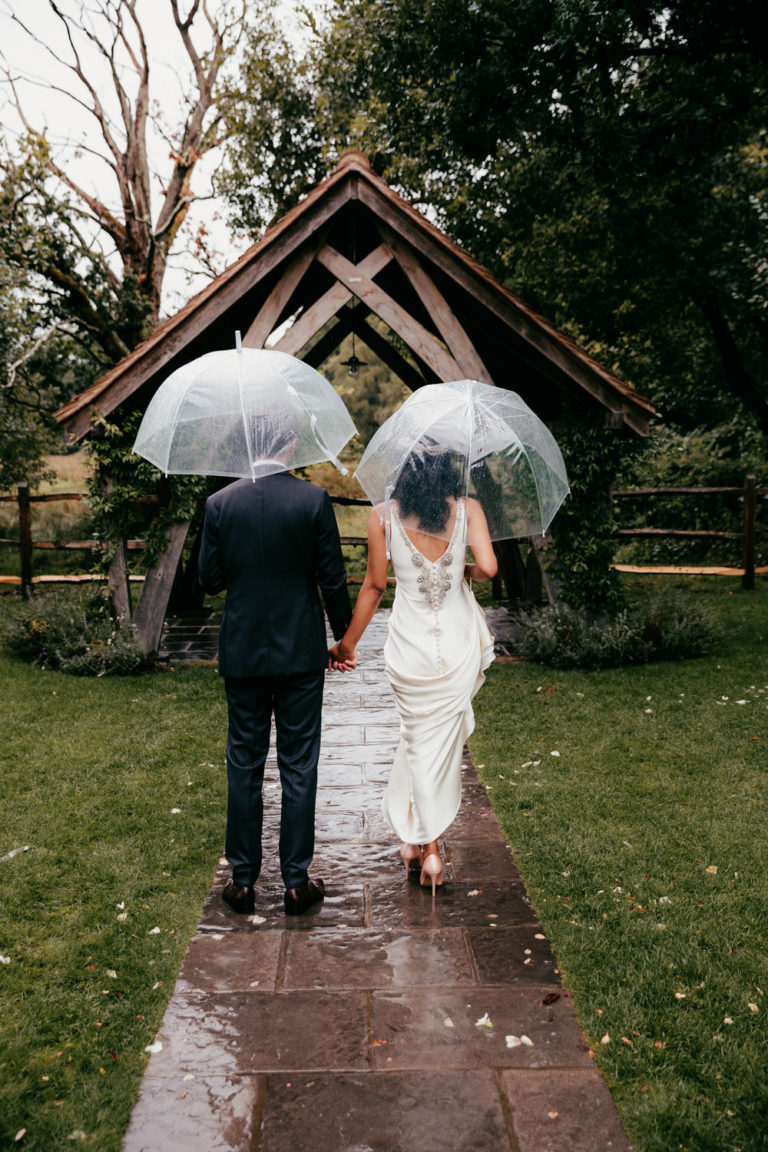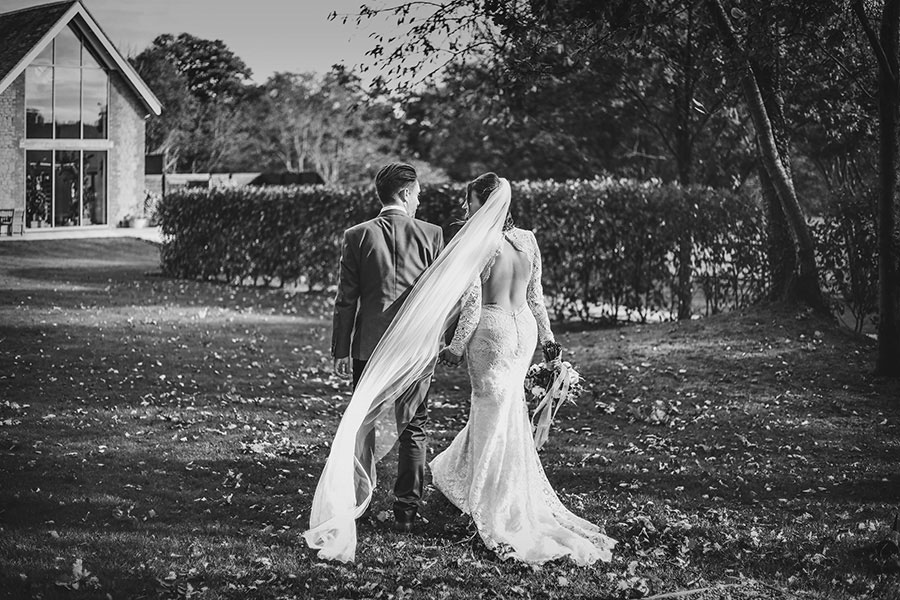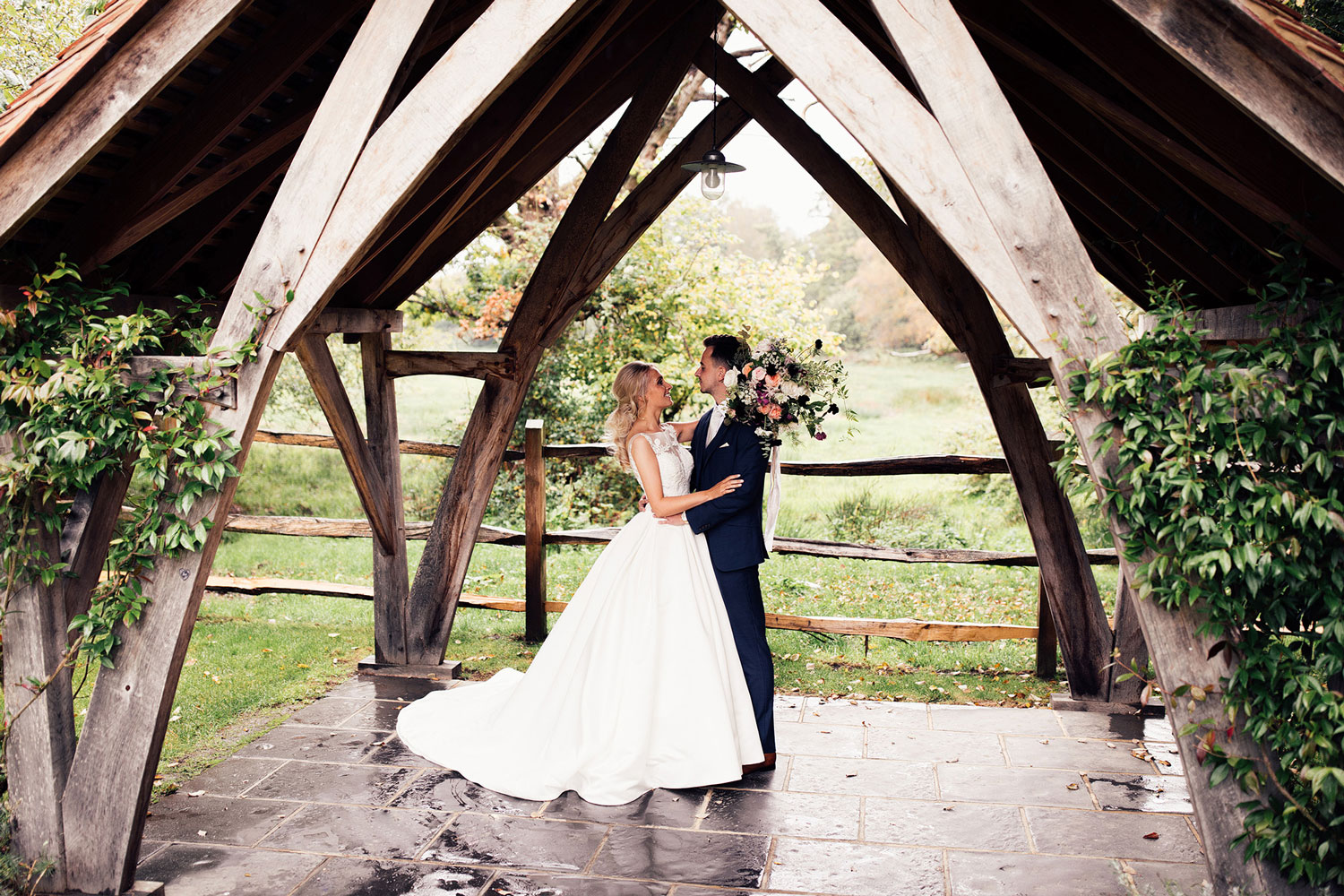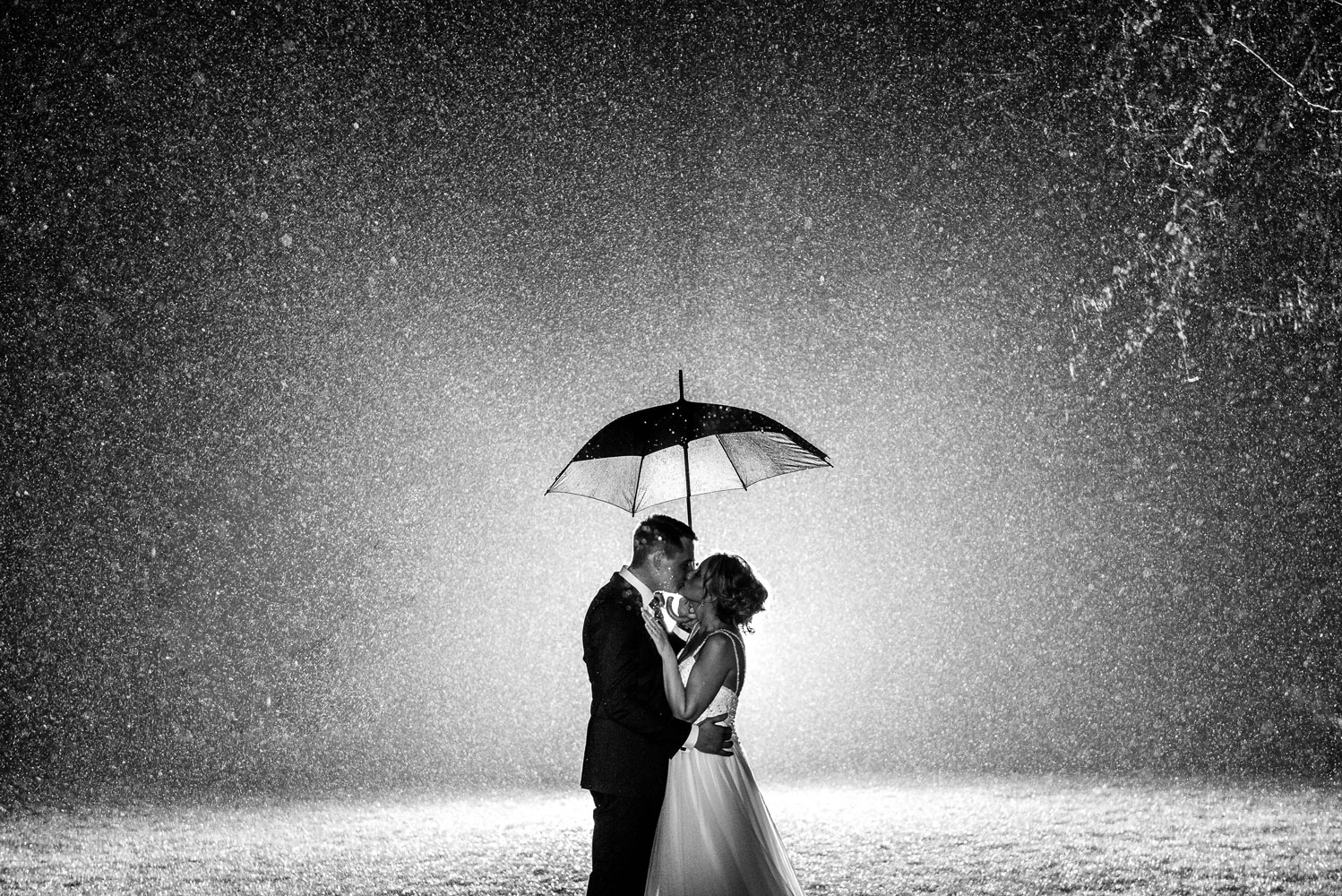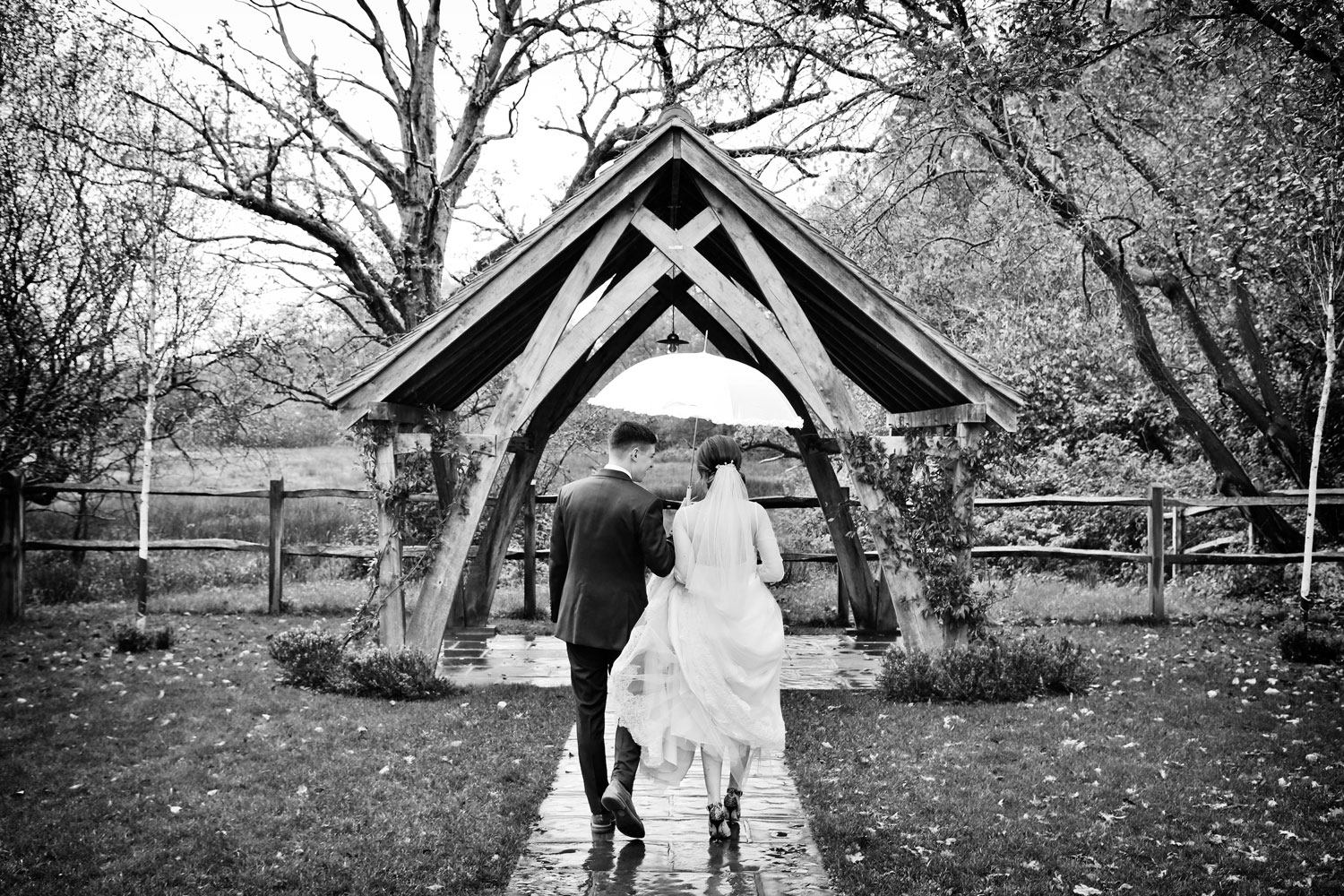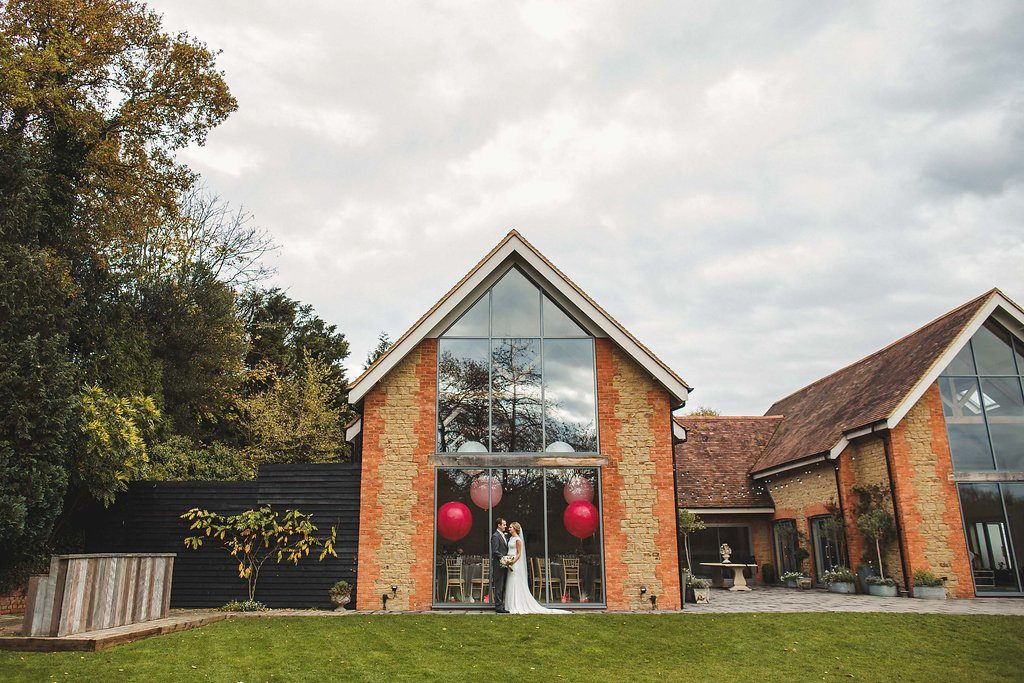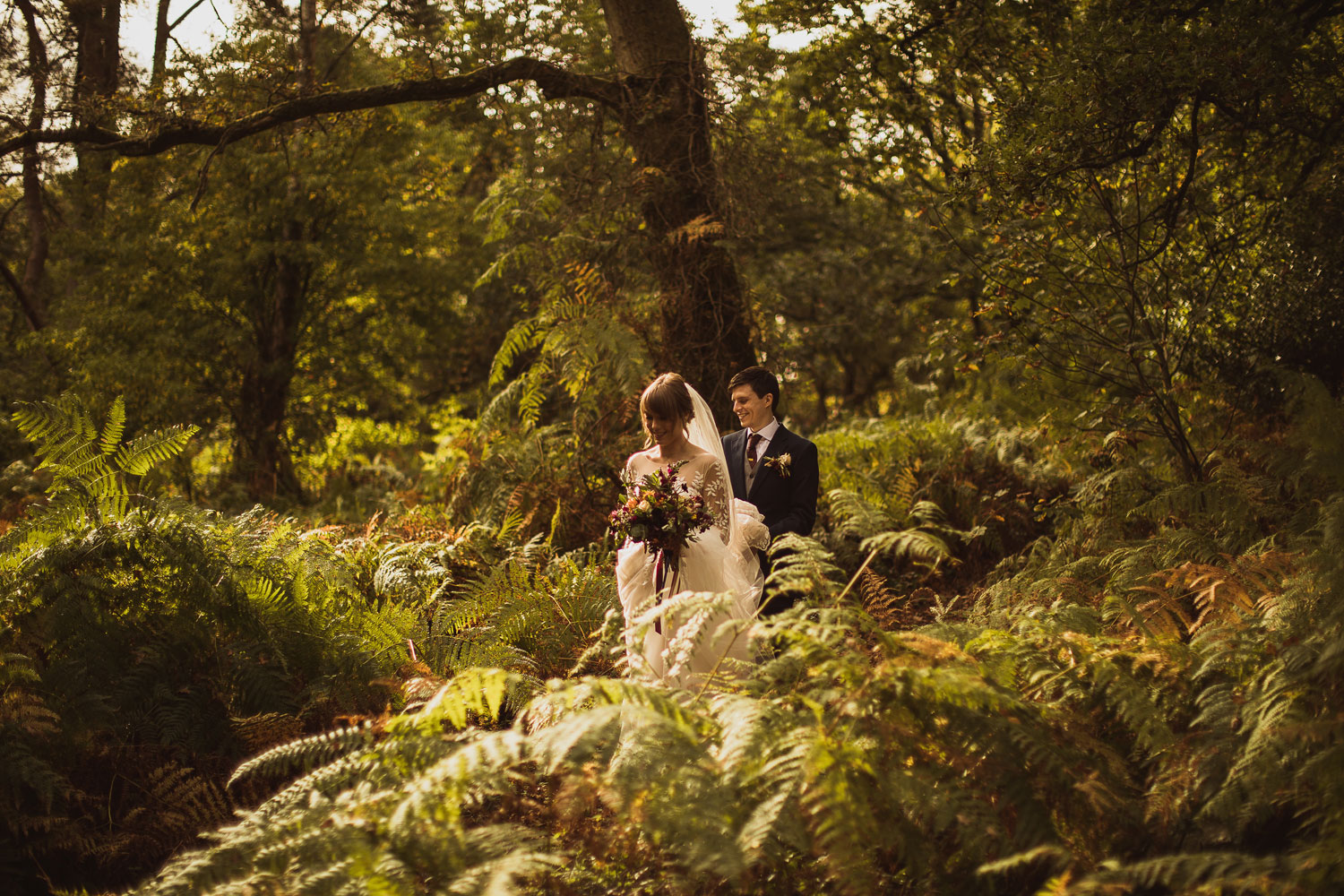 Cosy Lounges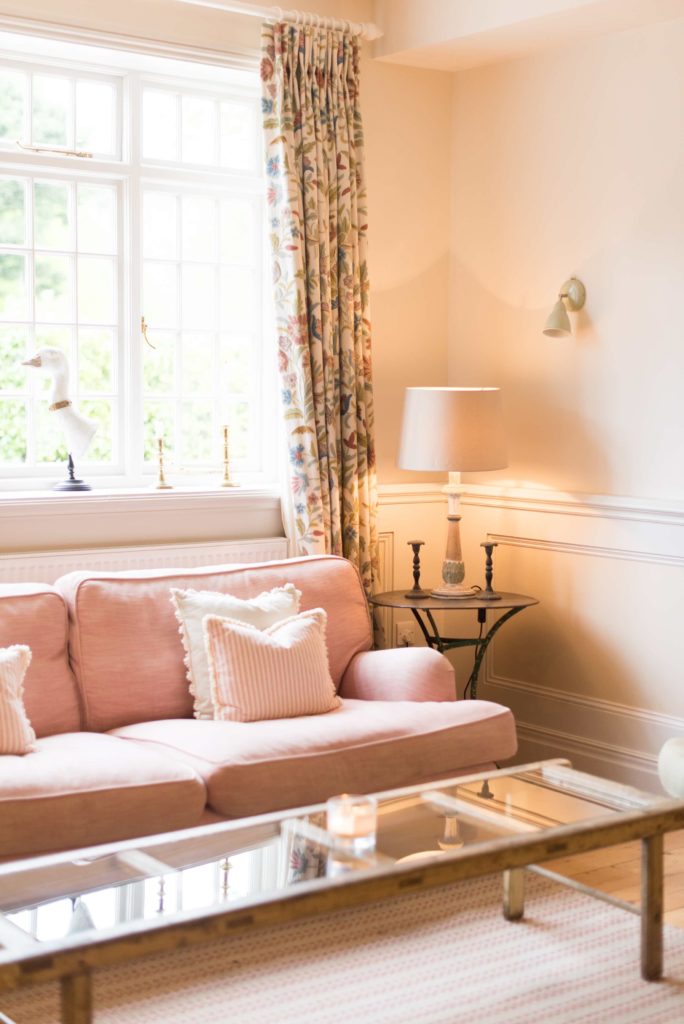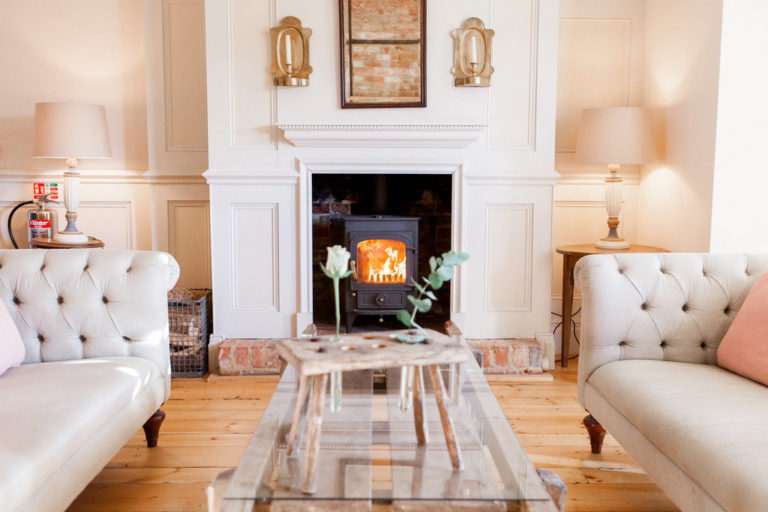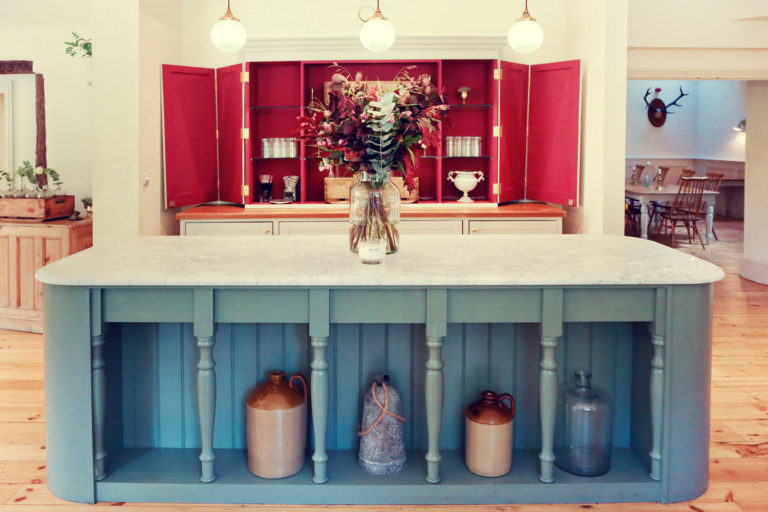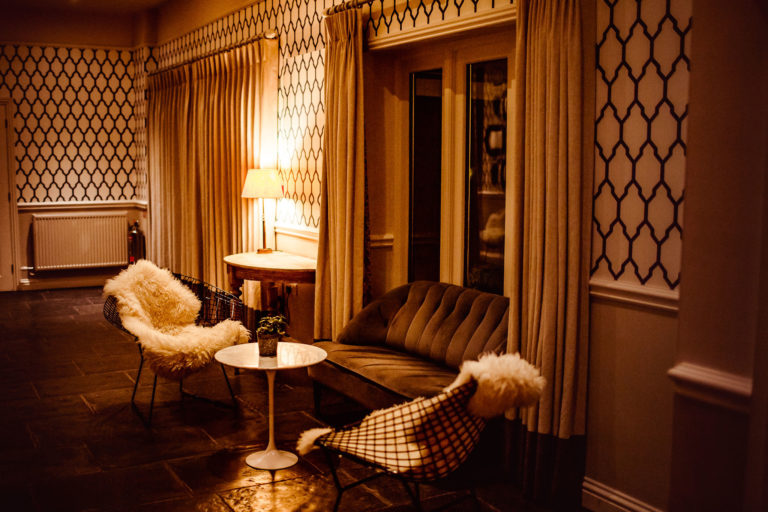 Romantic Lighting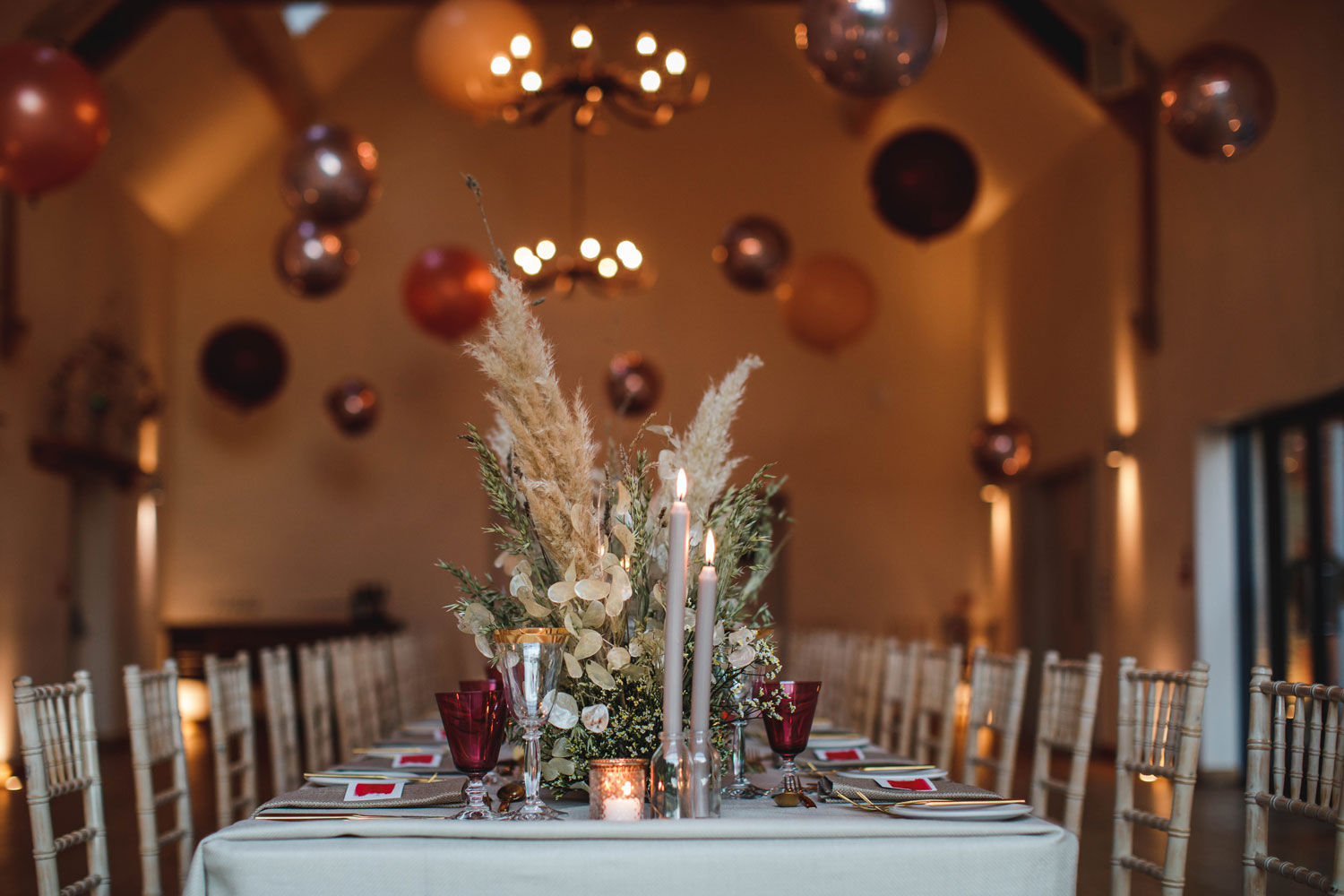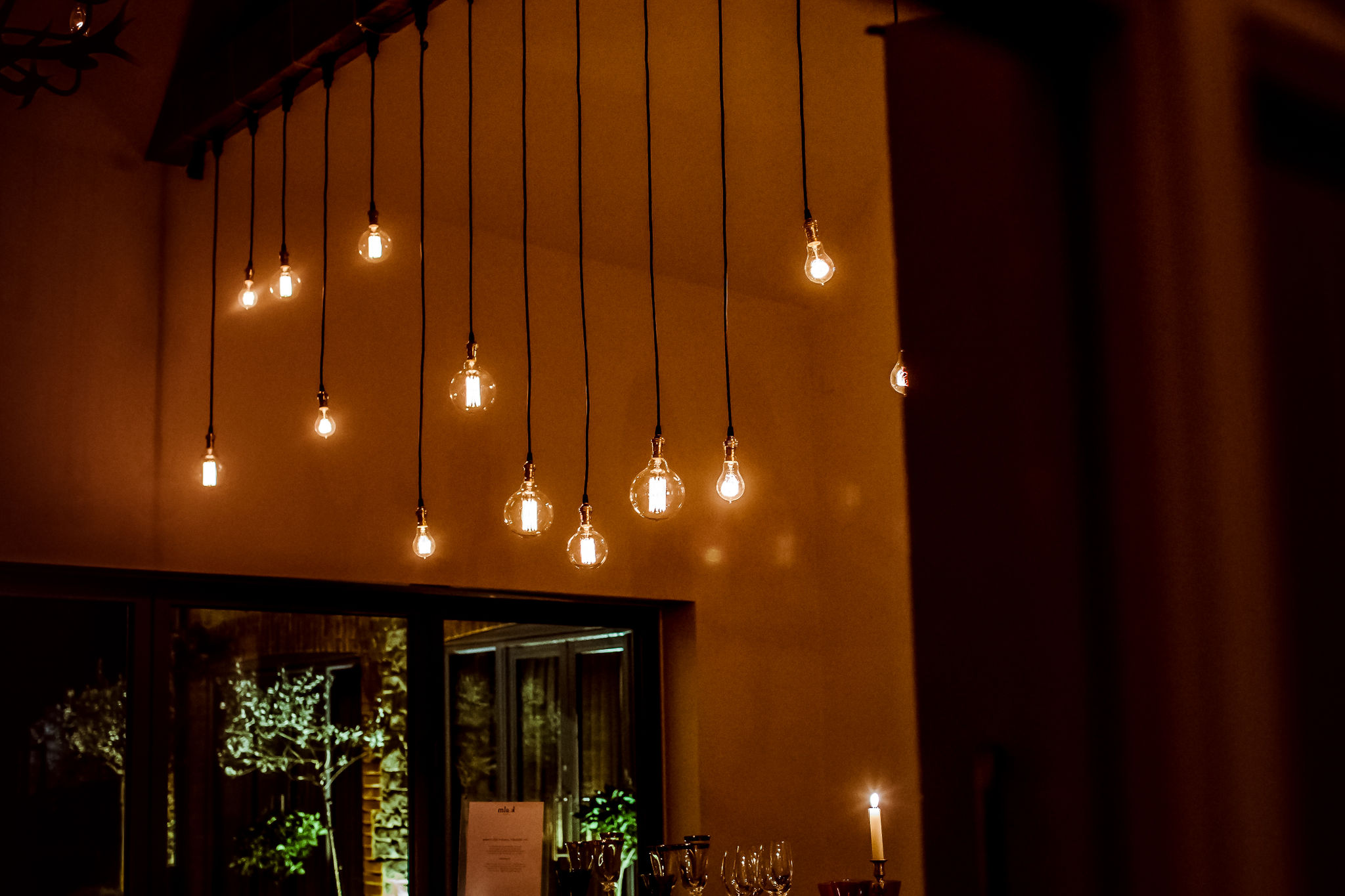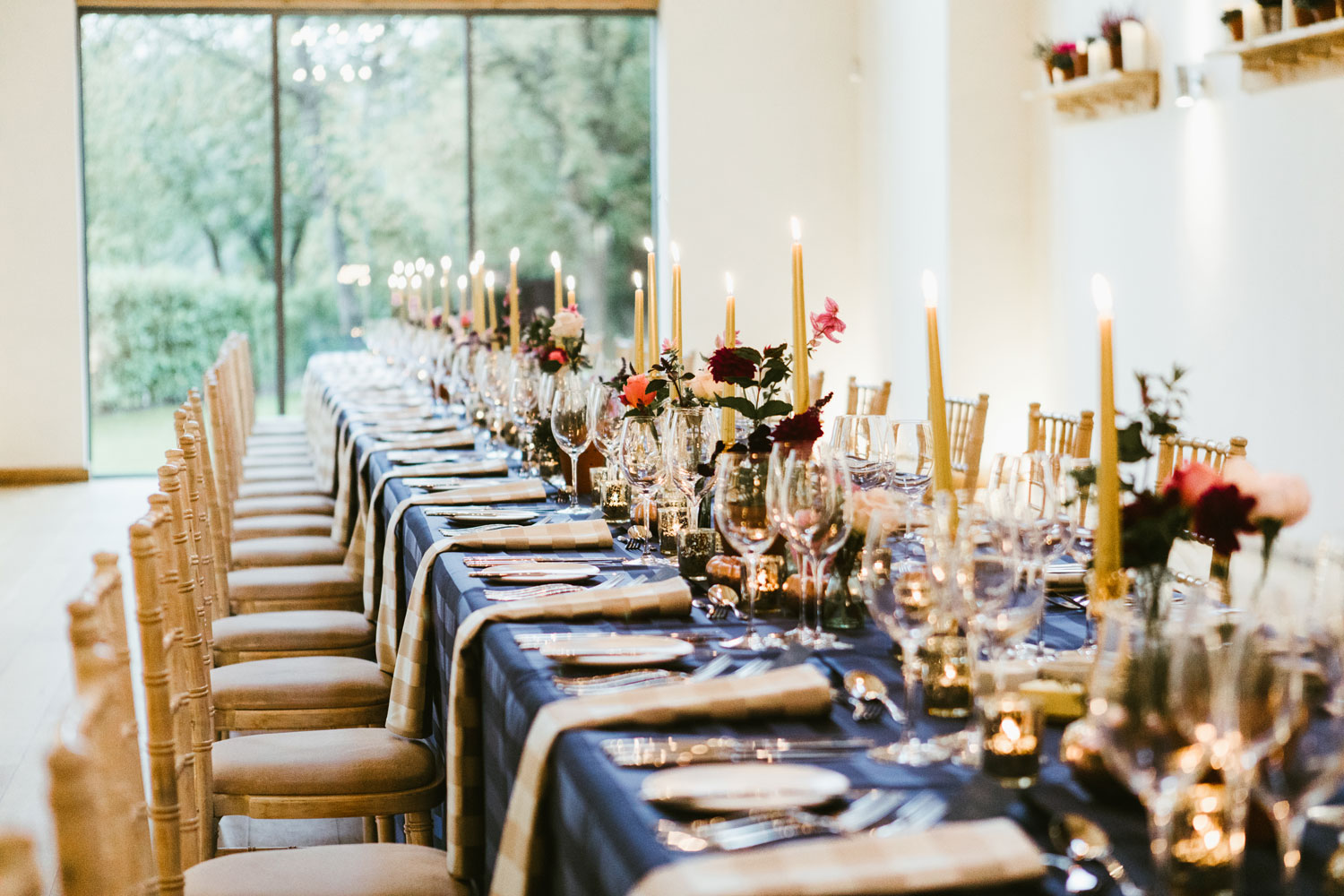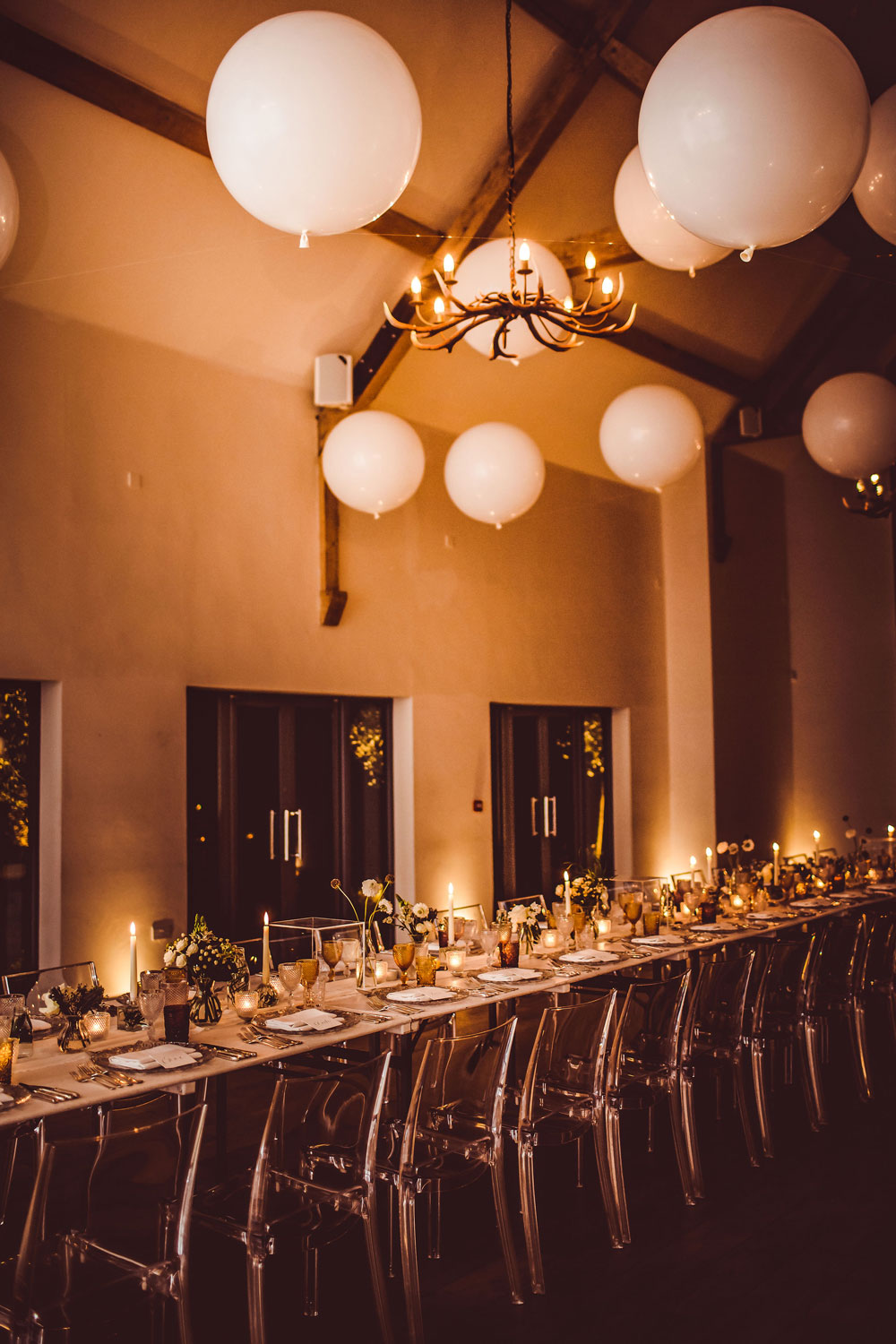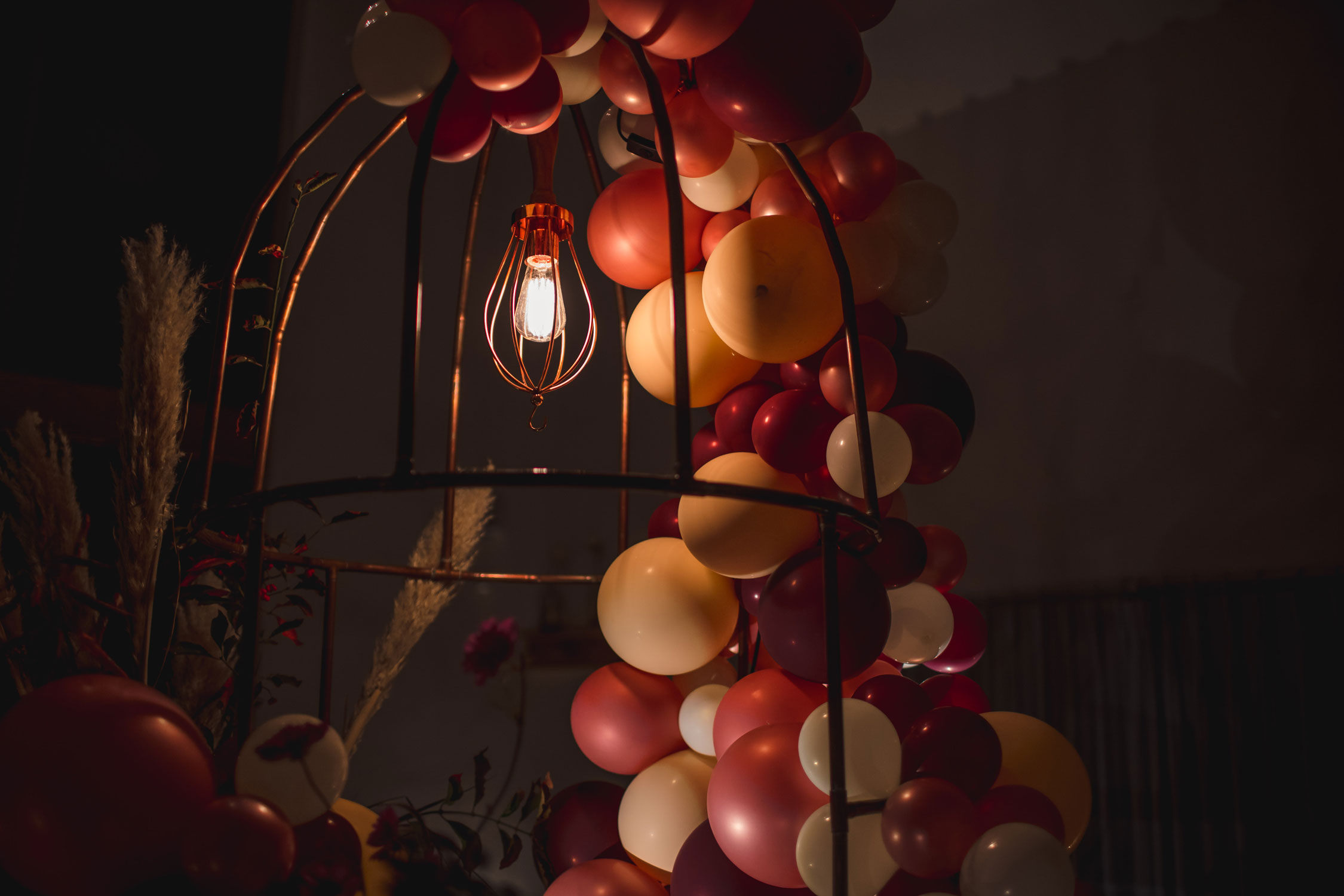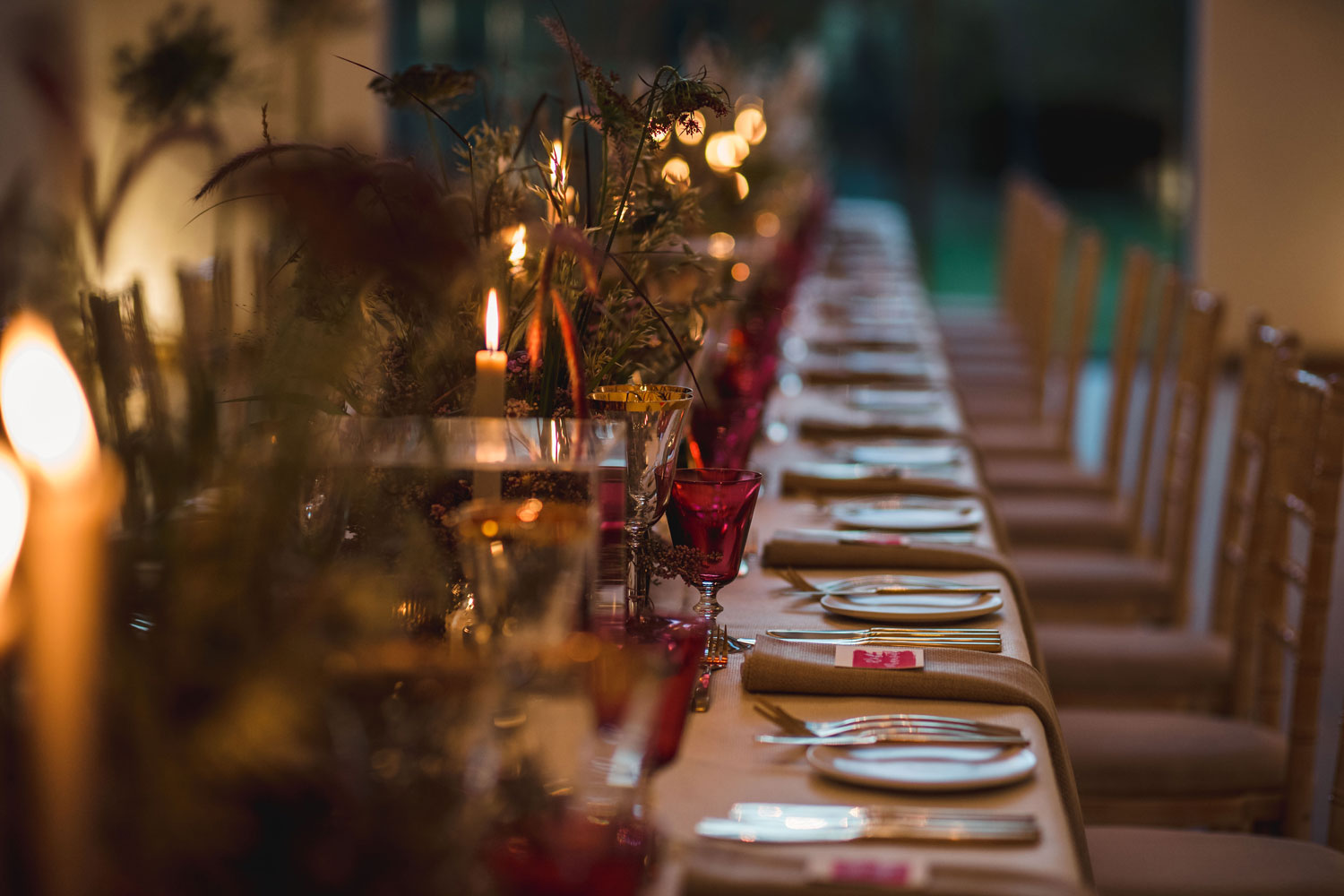 Seasonal Ceremonies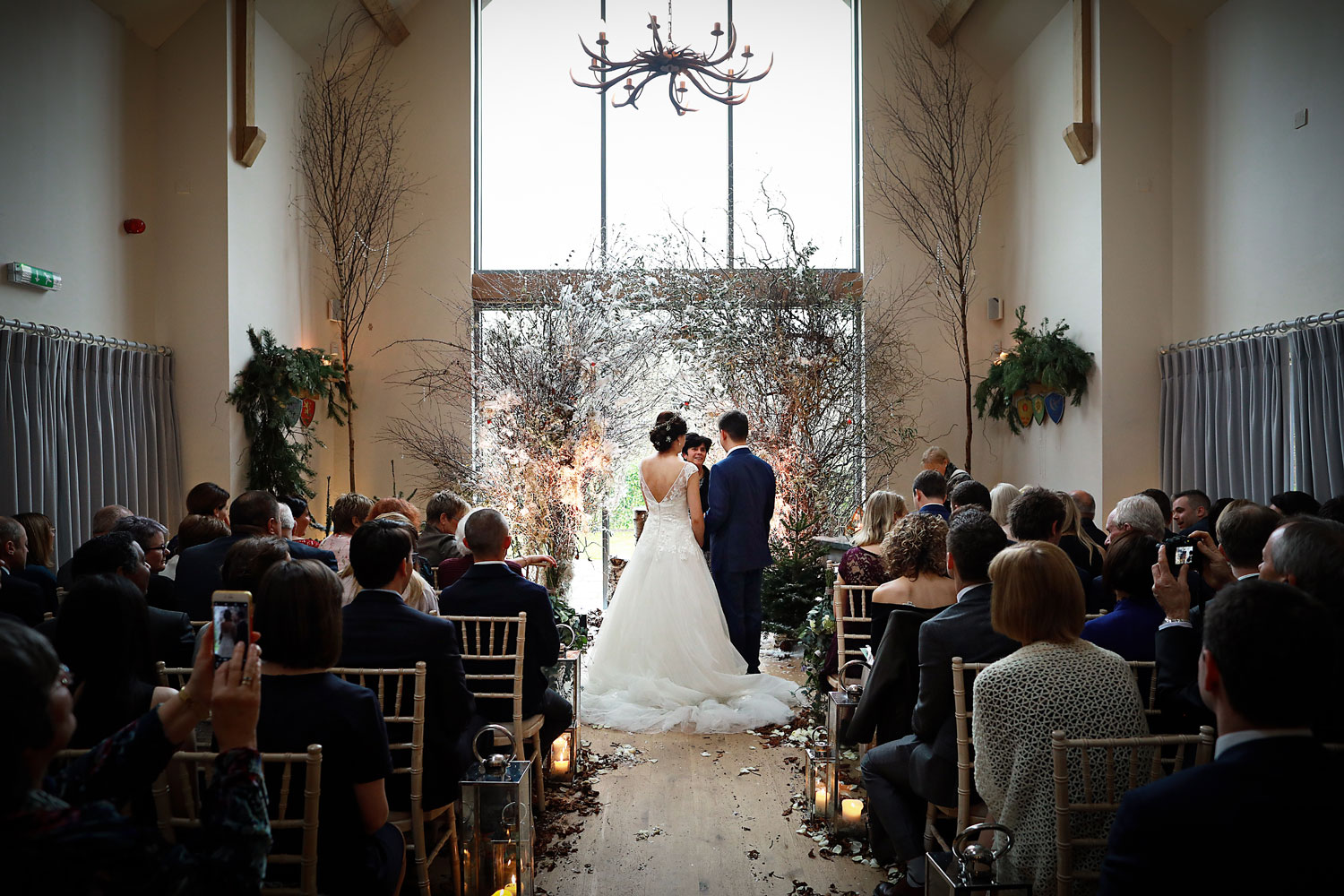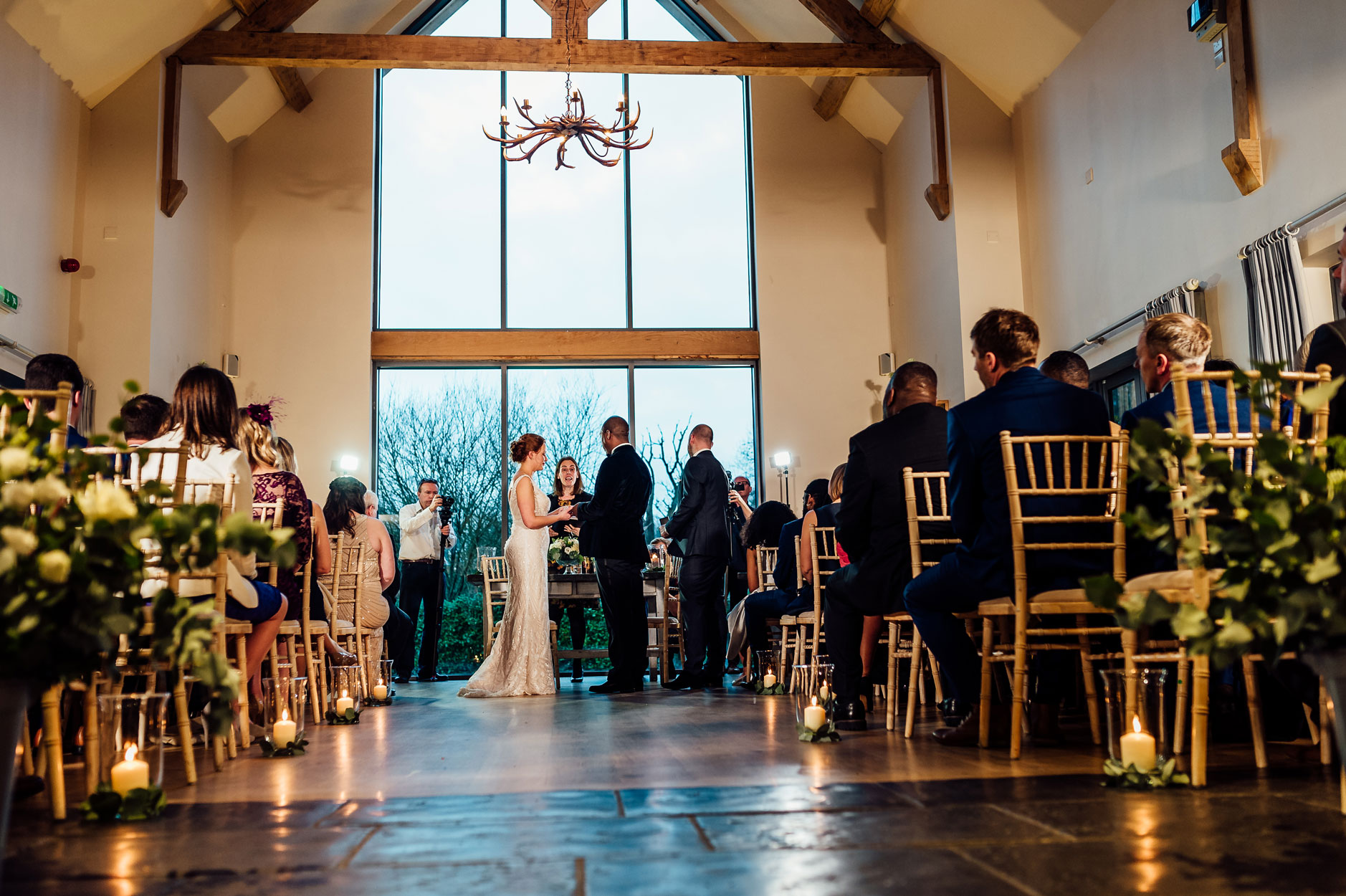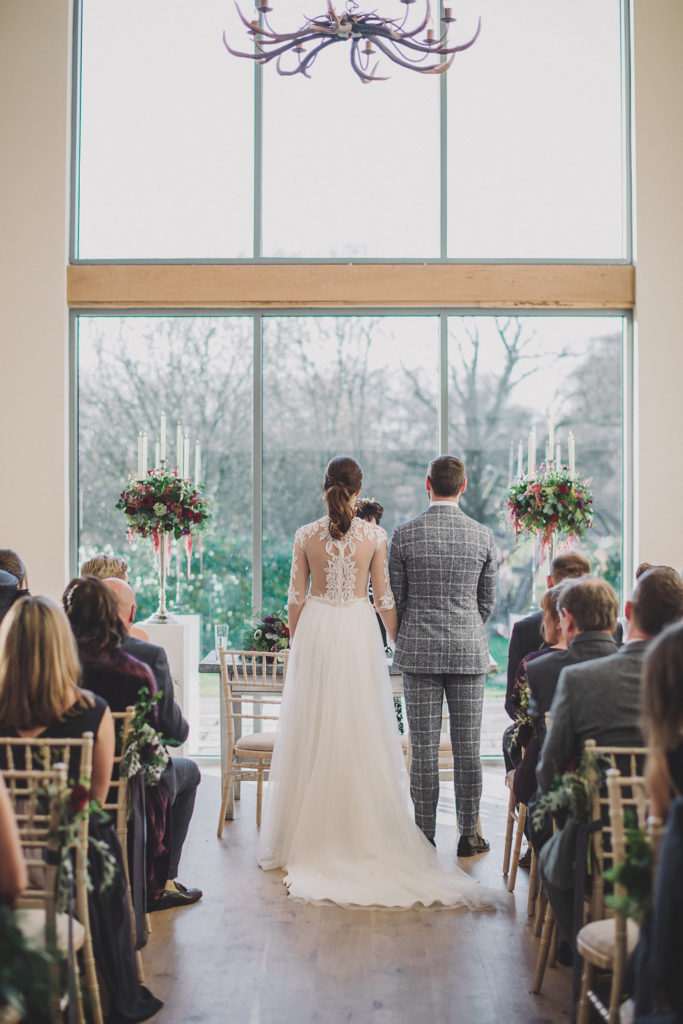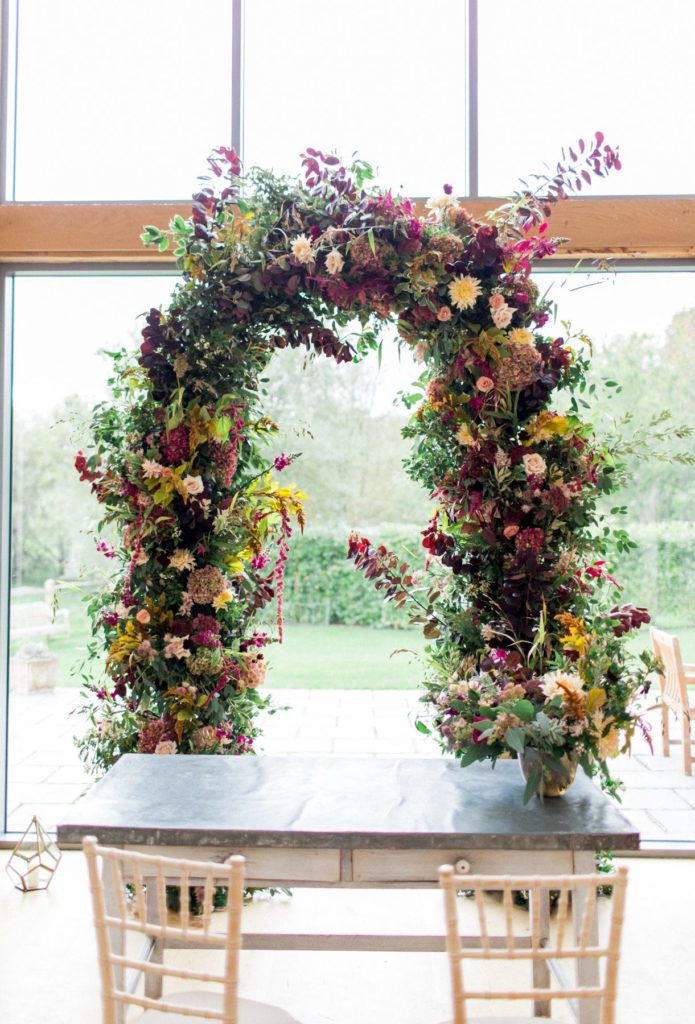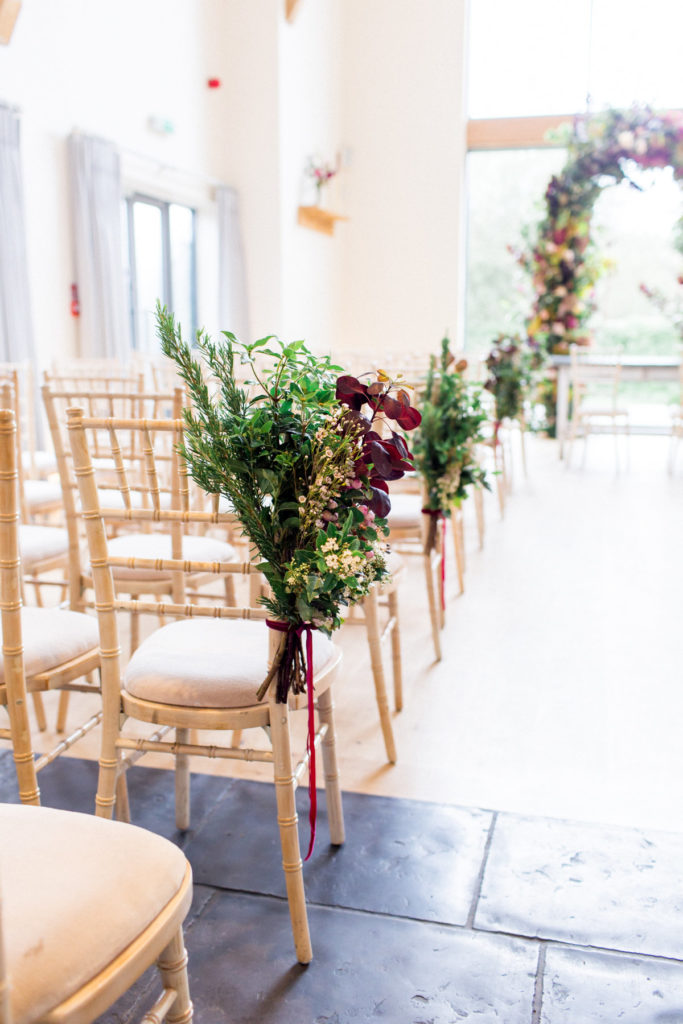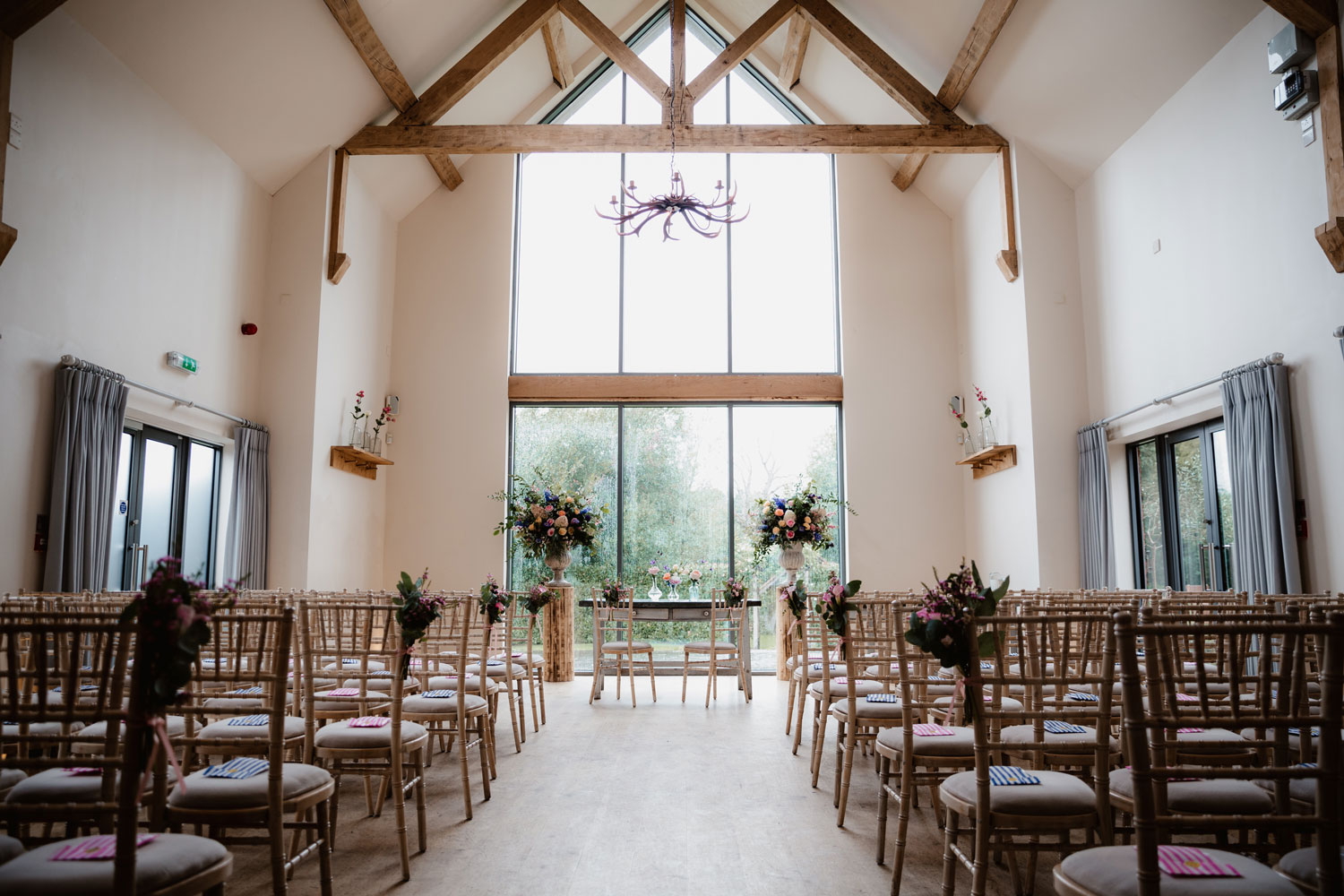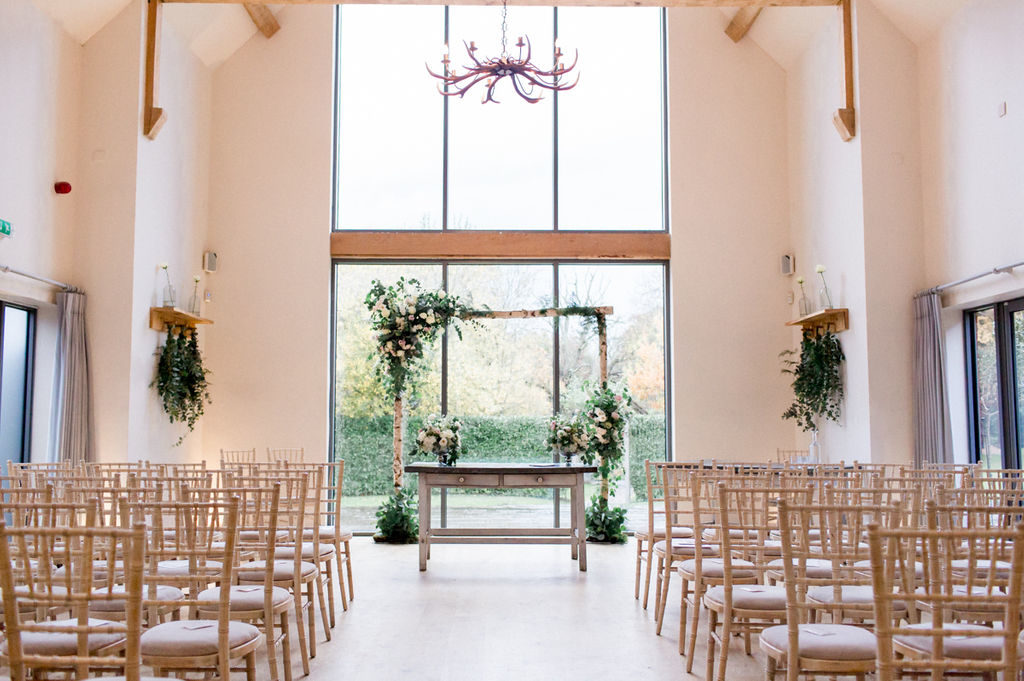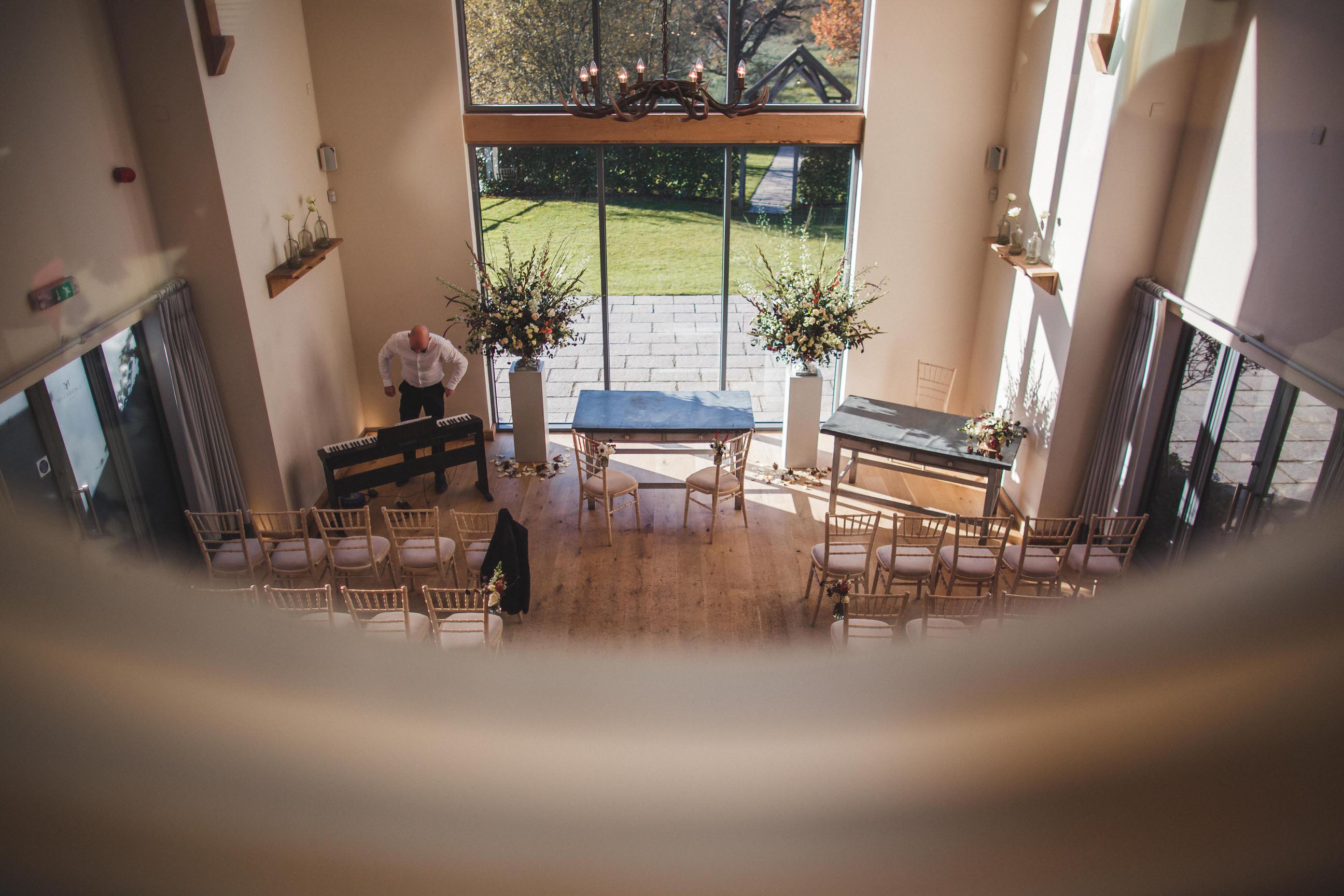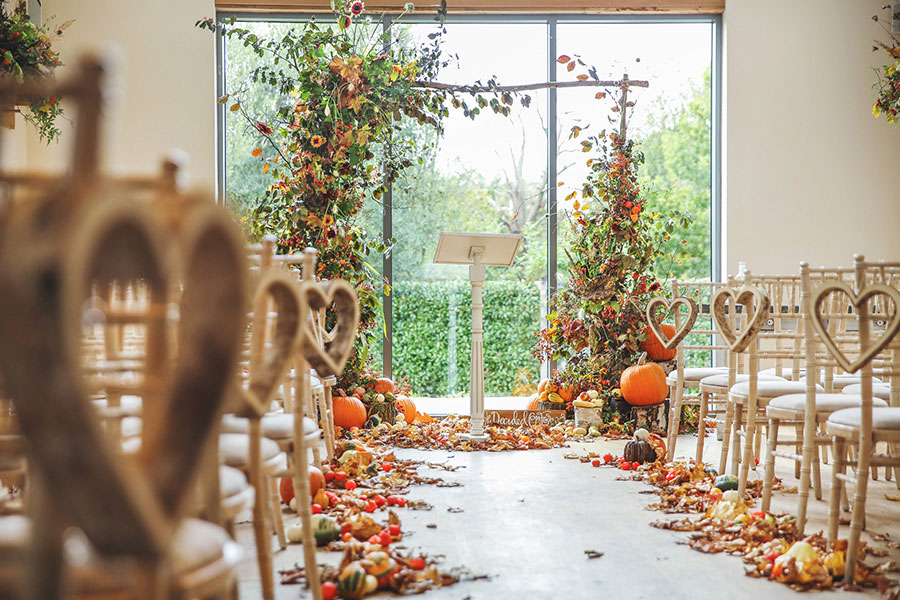 Wholesome Kalm Kitchen Menu's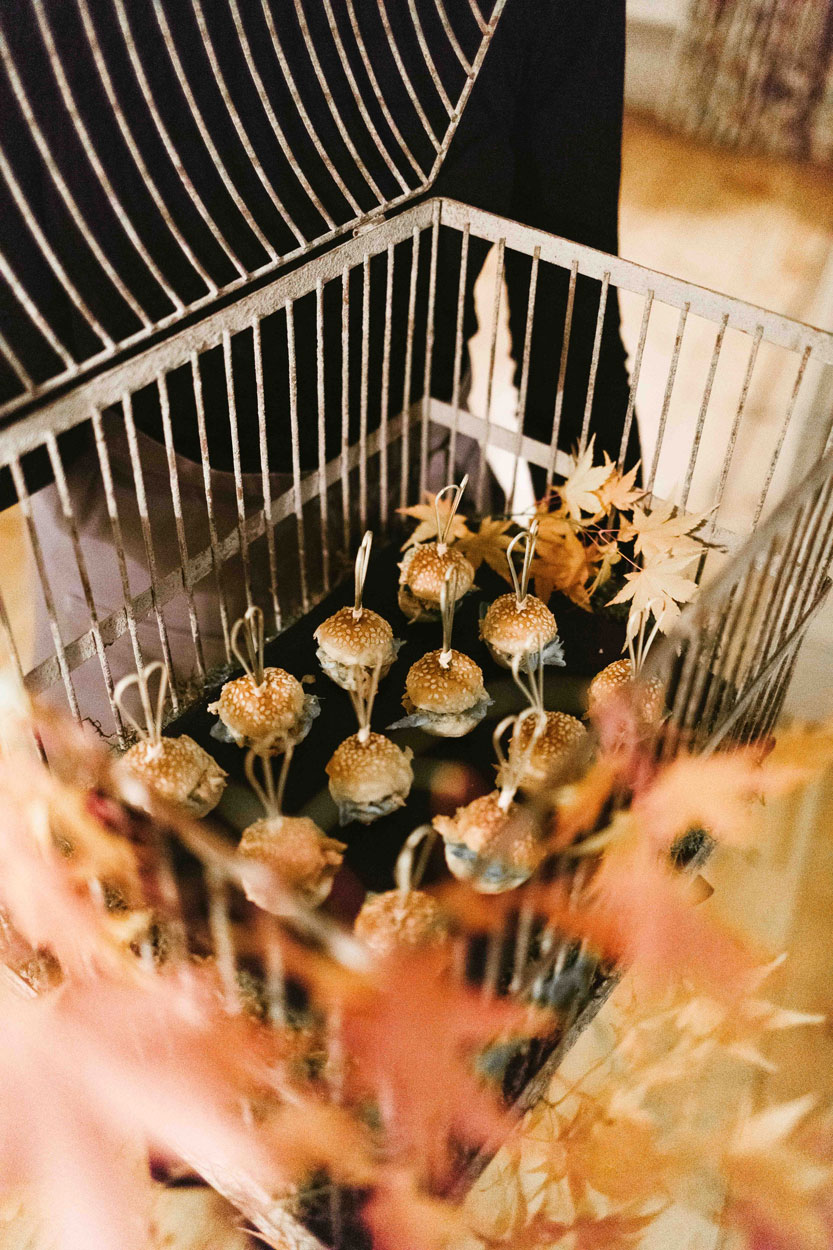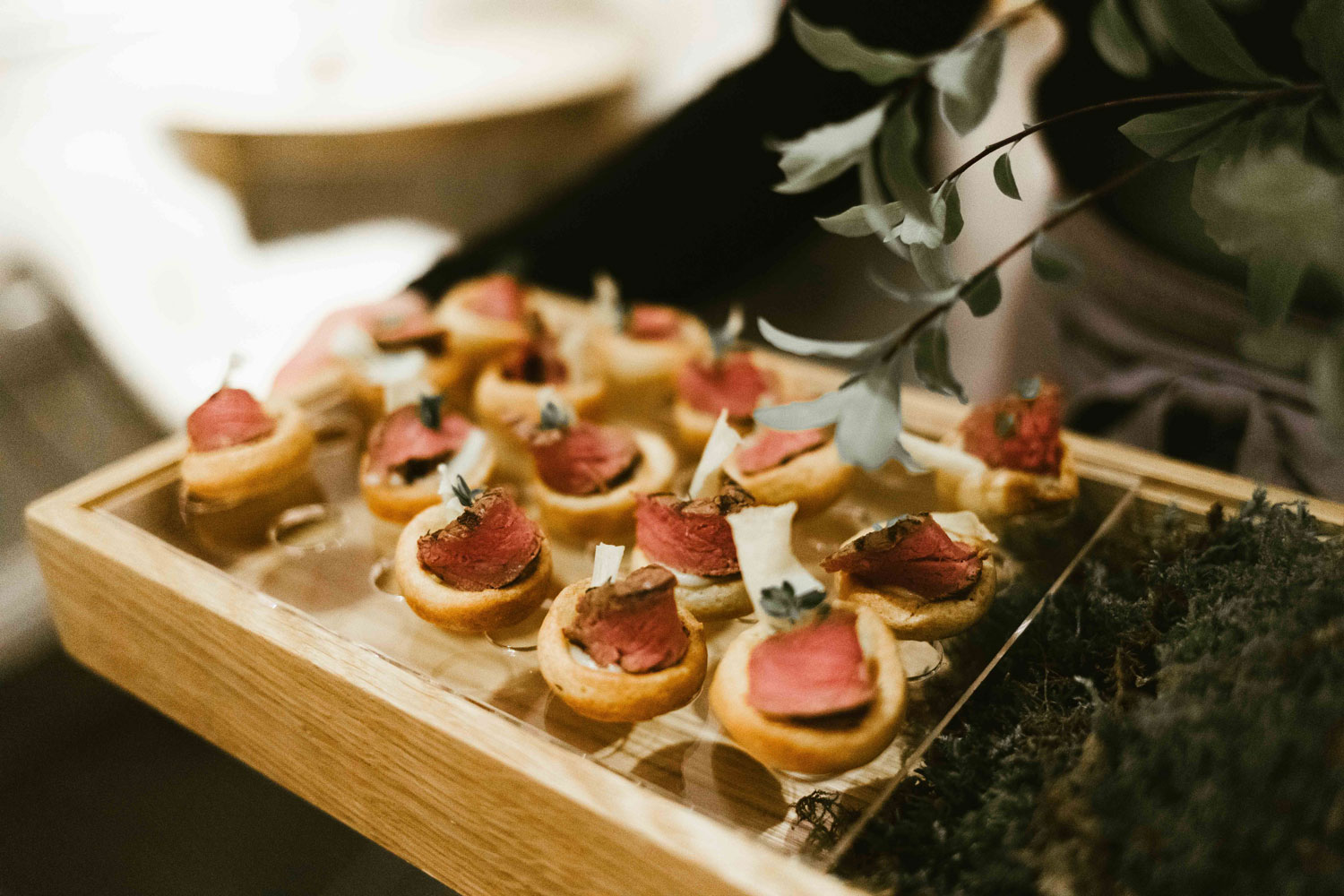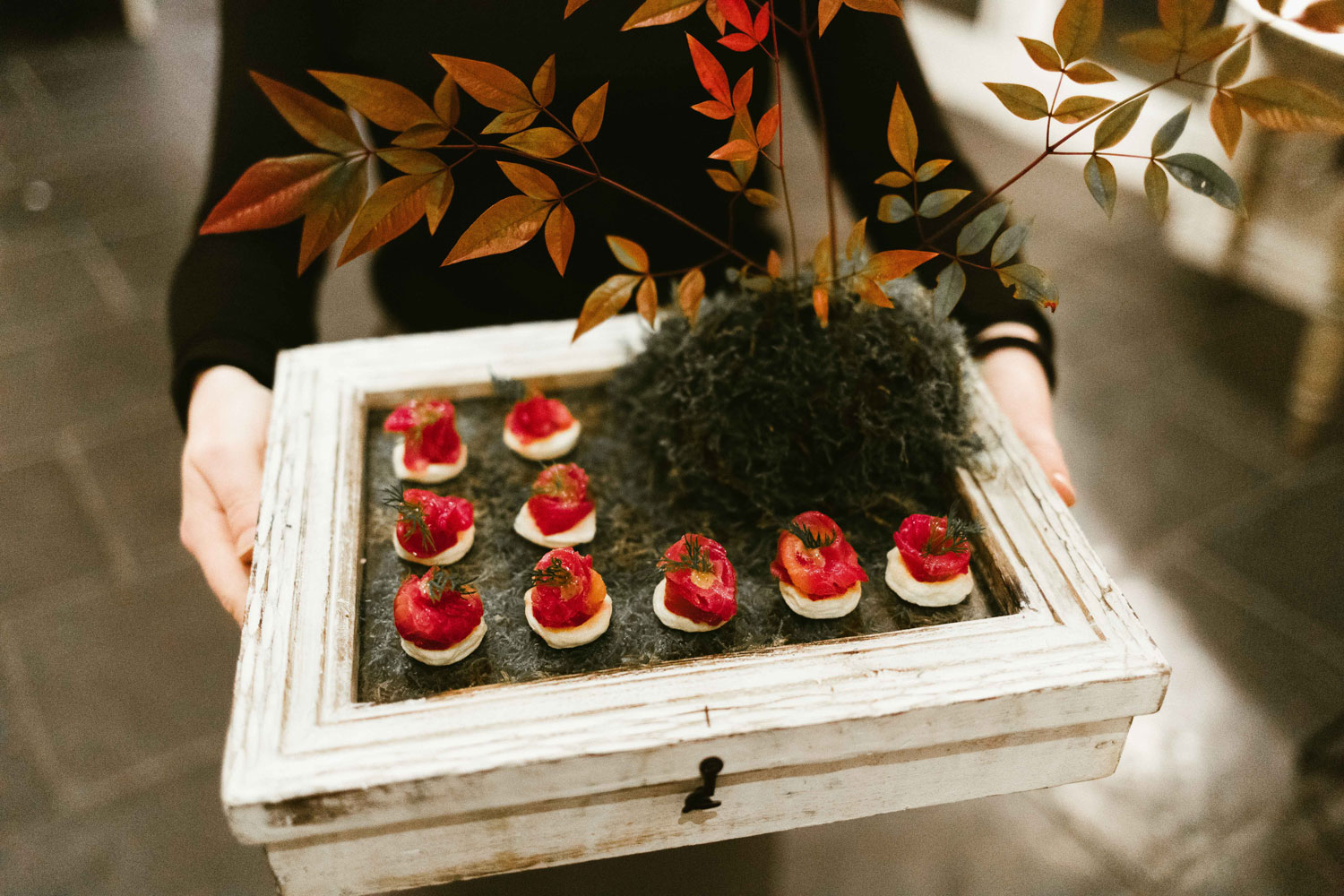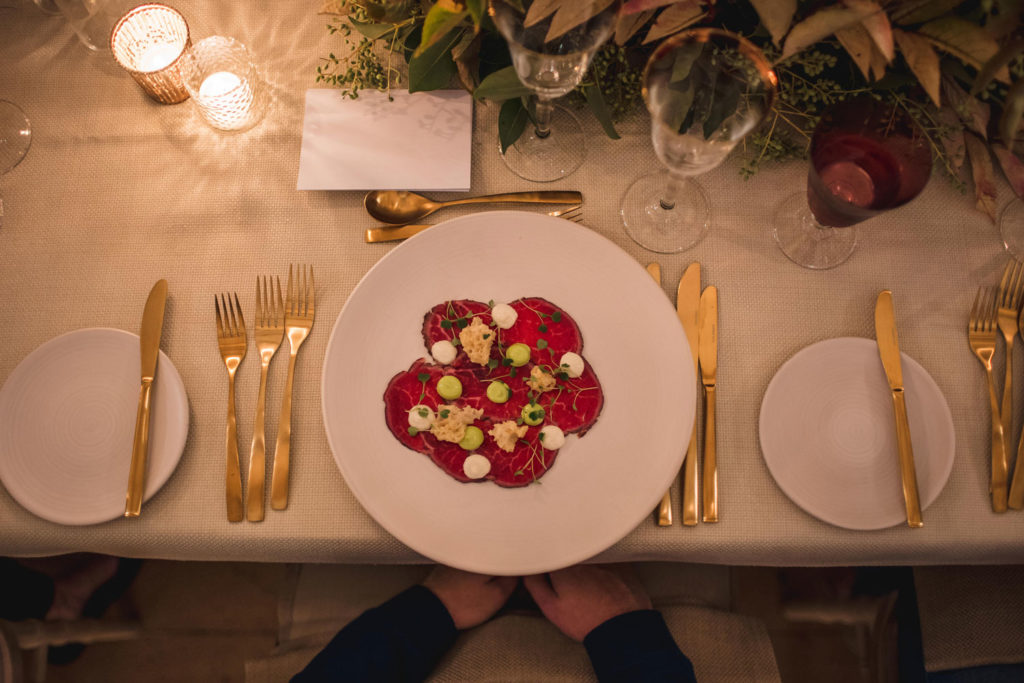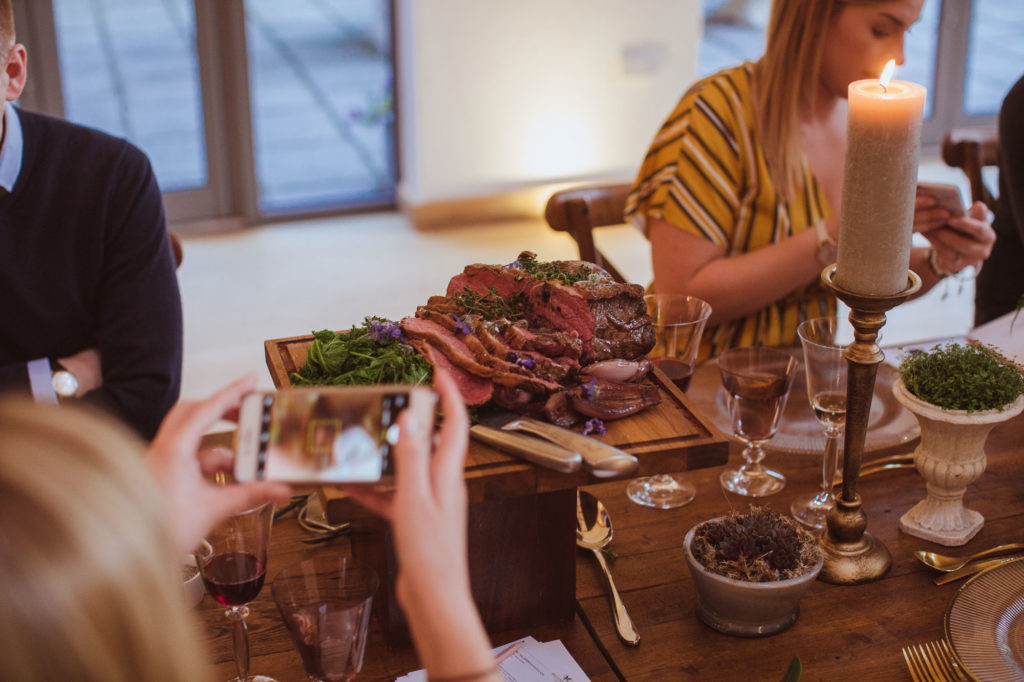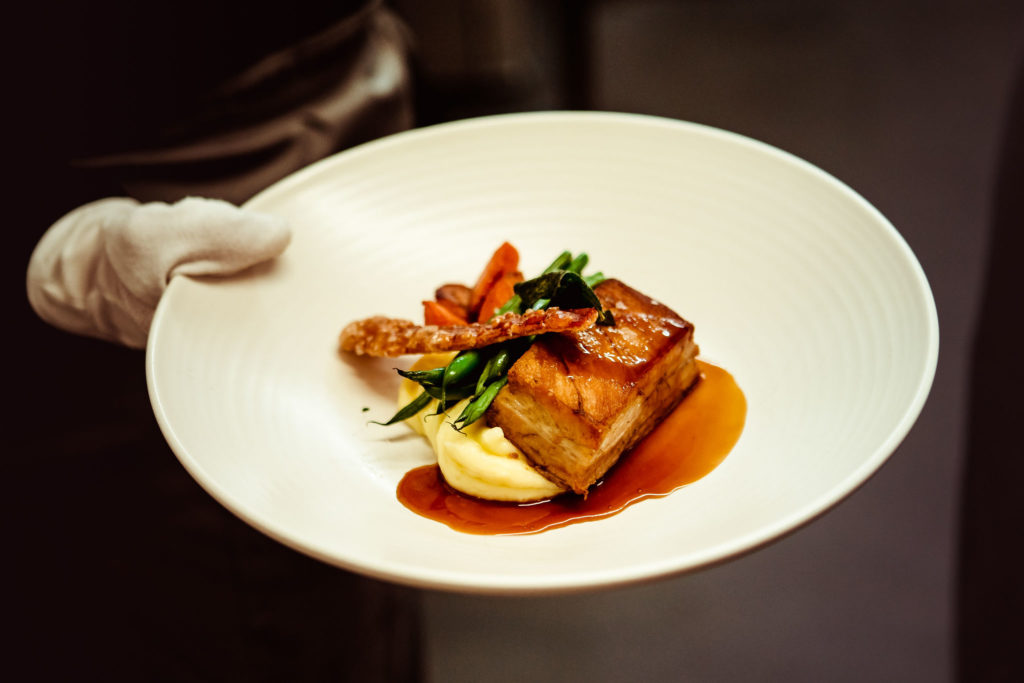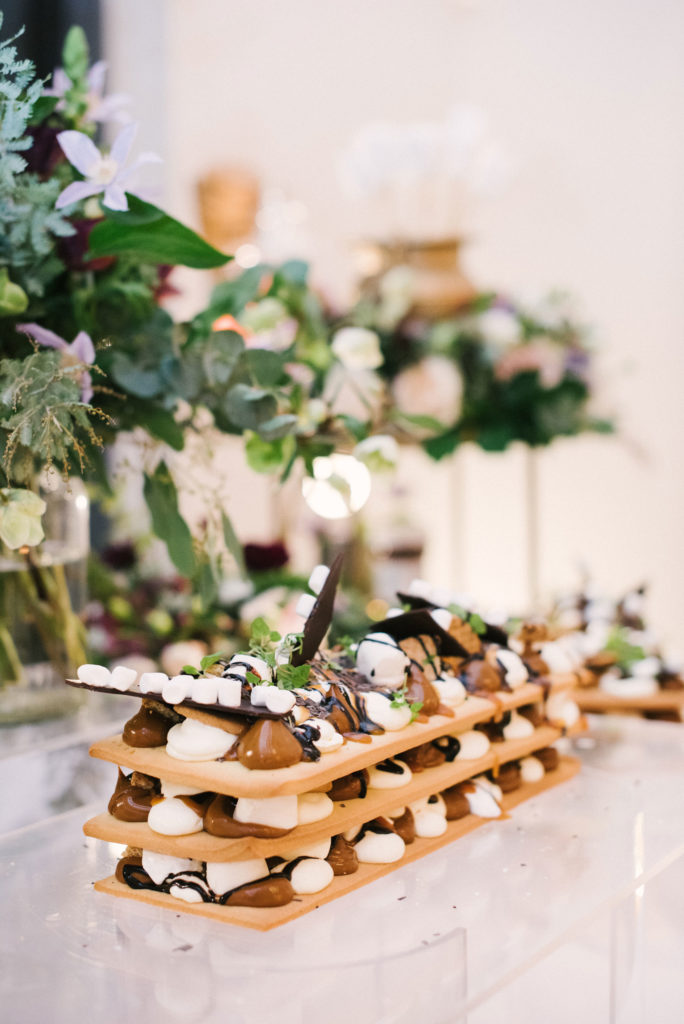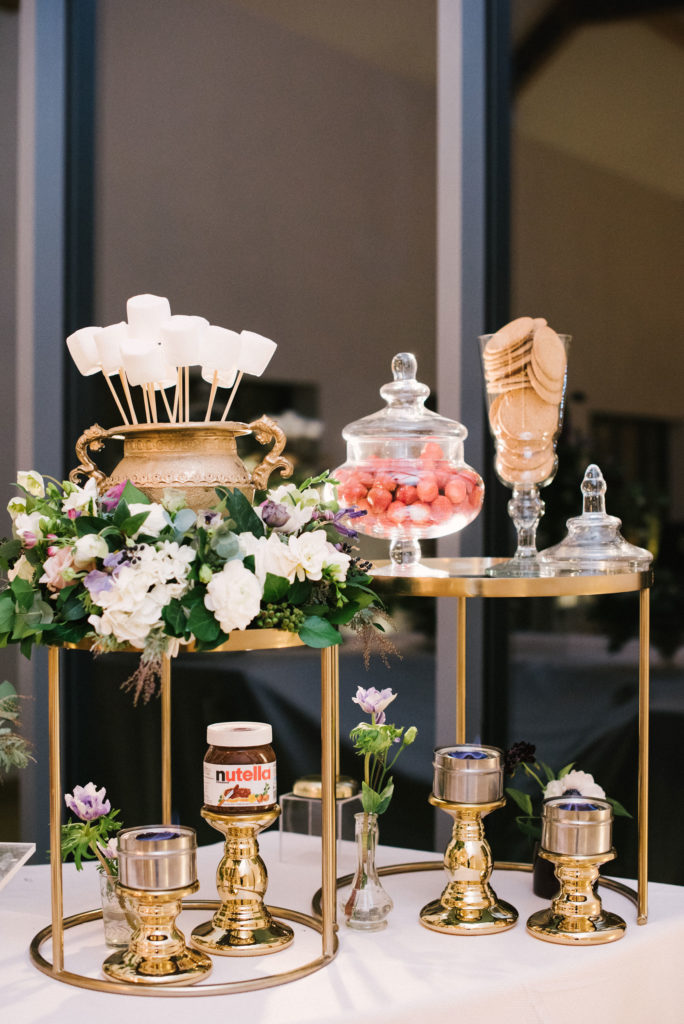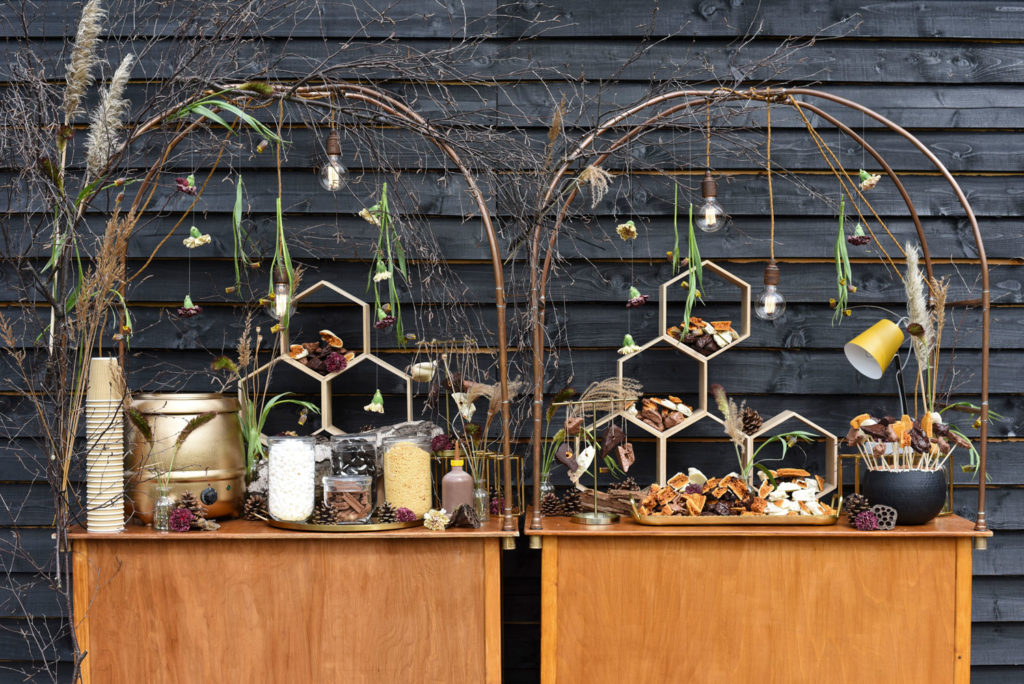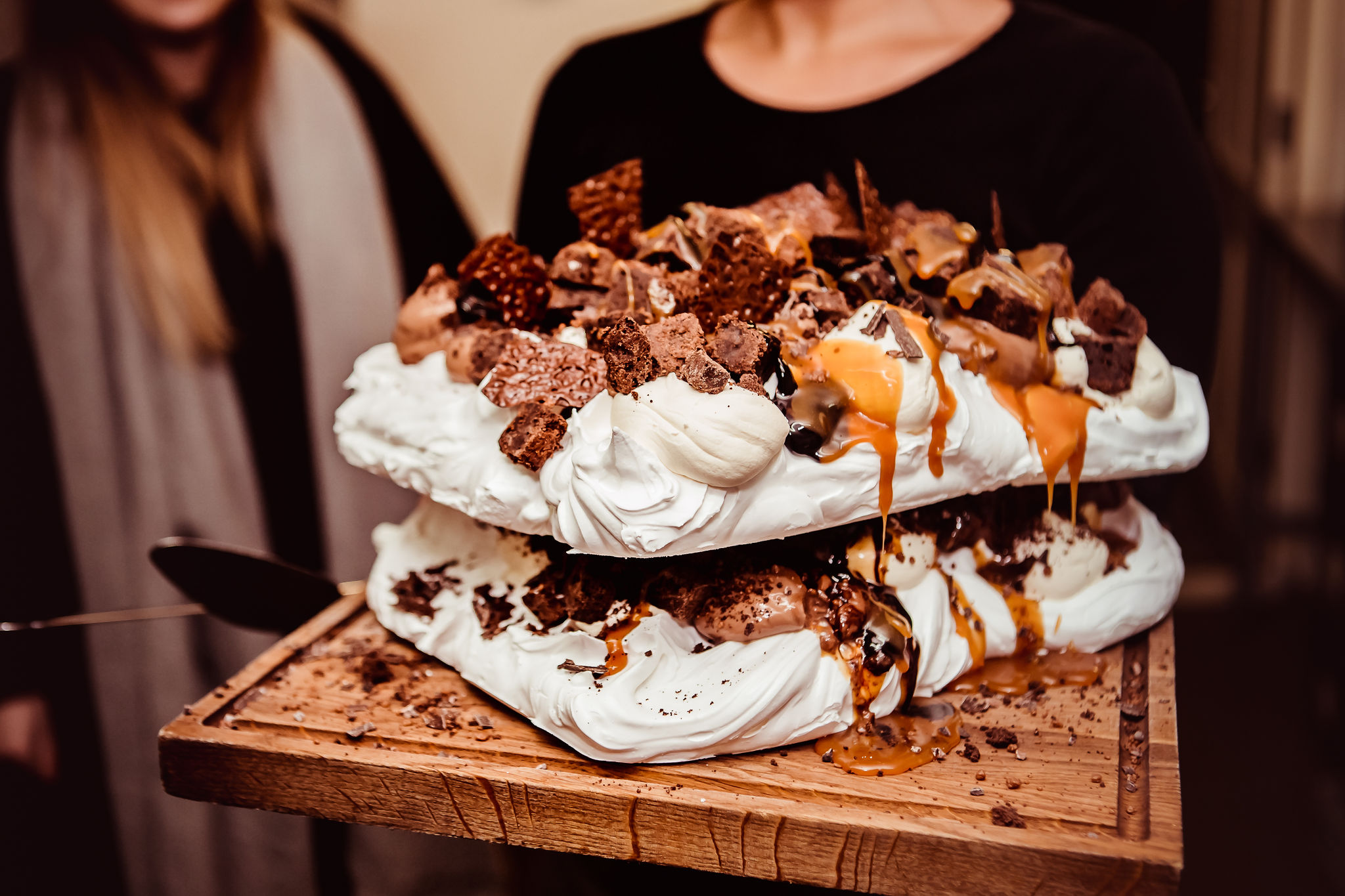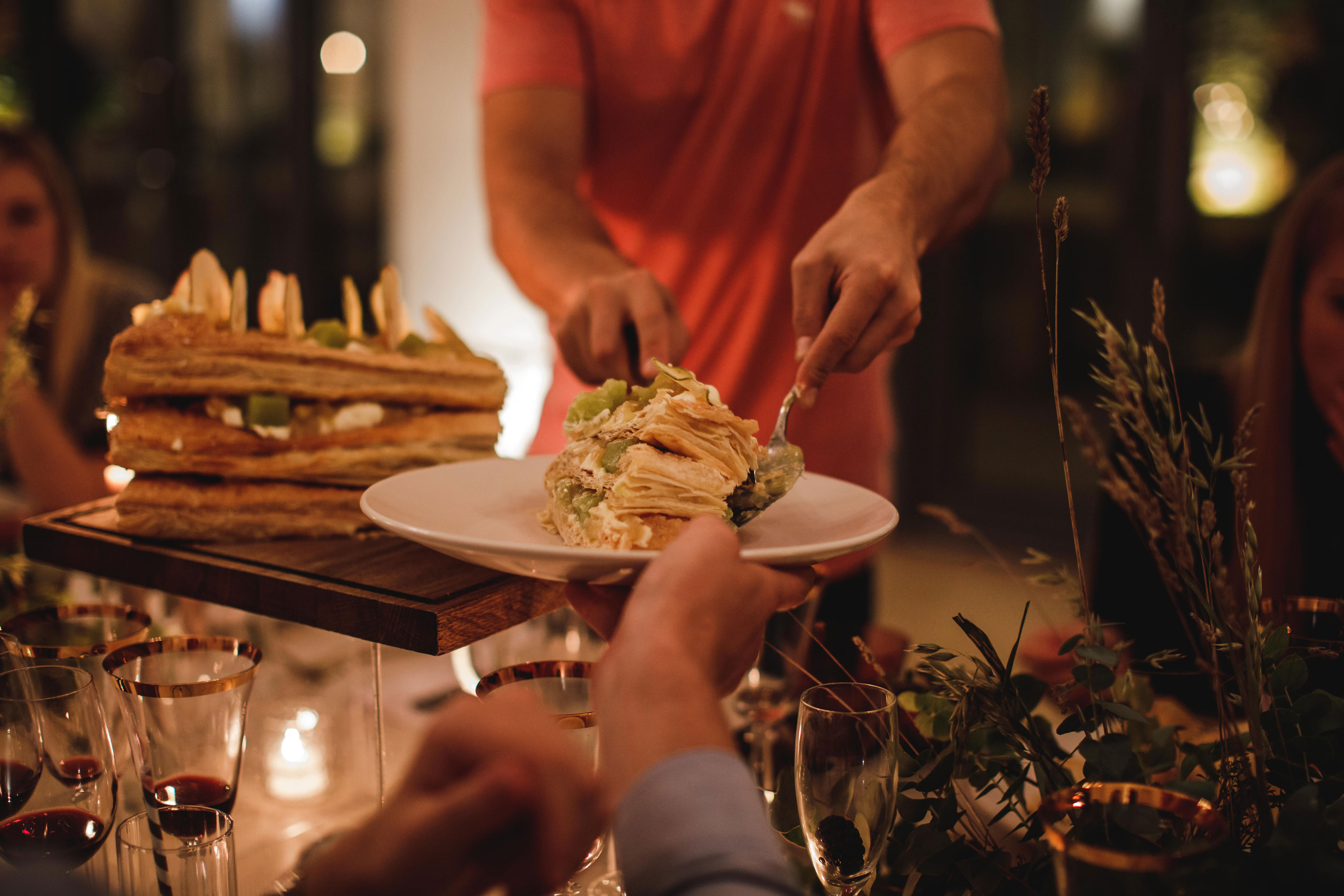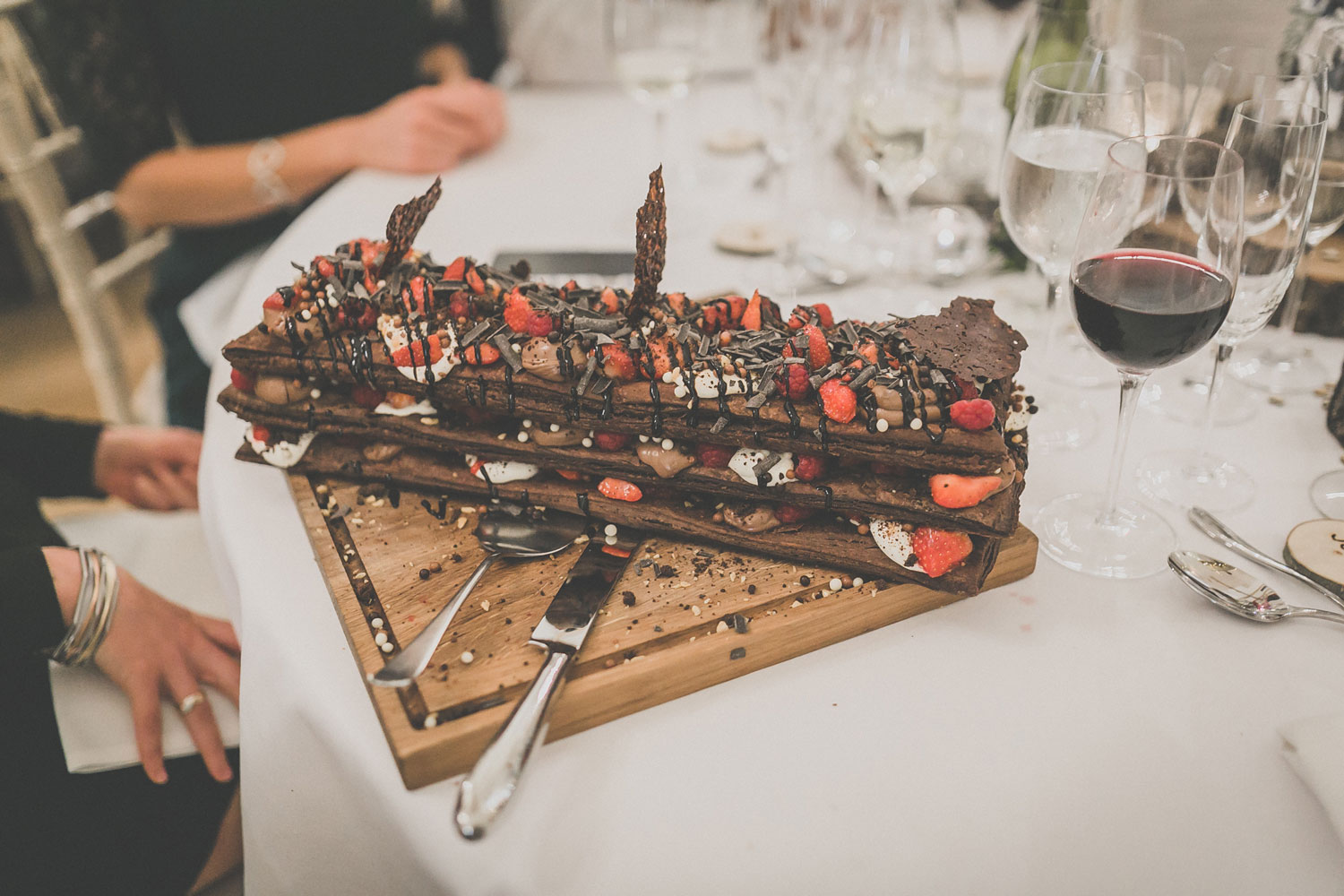 Those Romantic Nighttime Pictures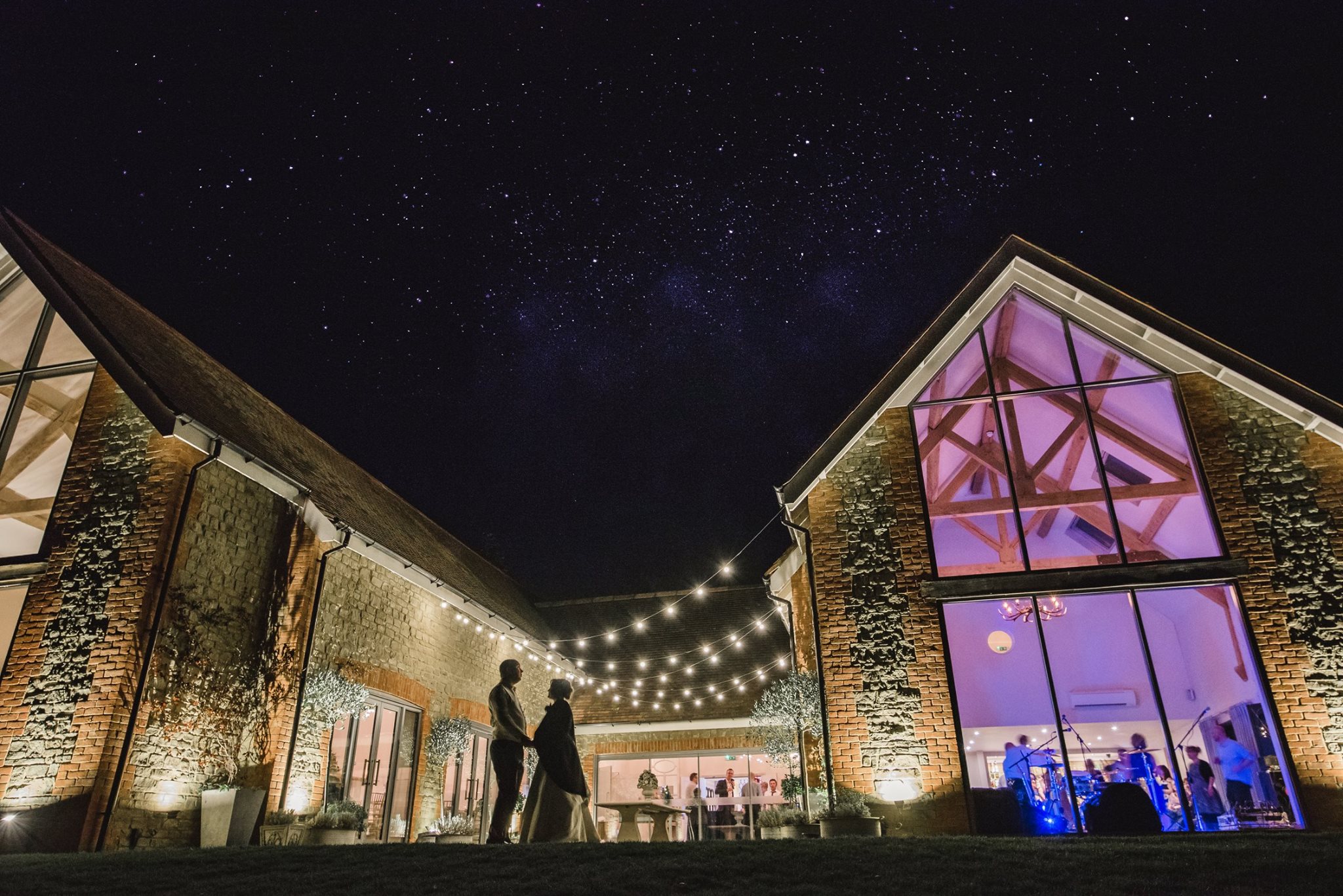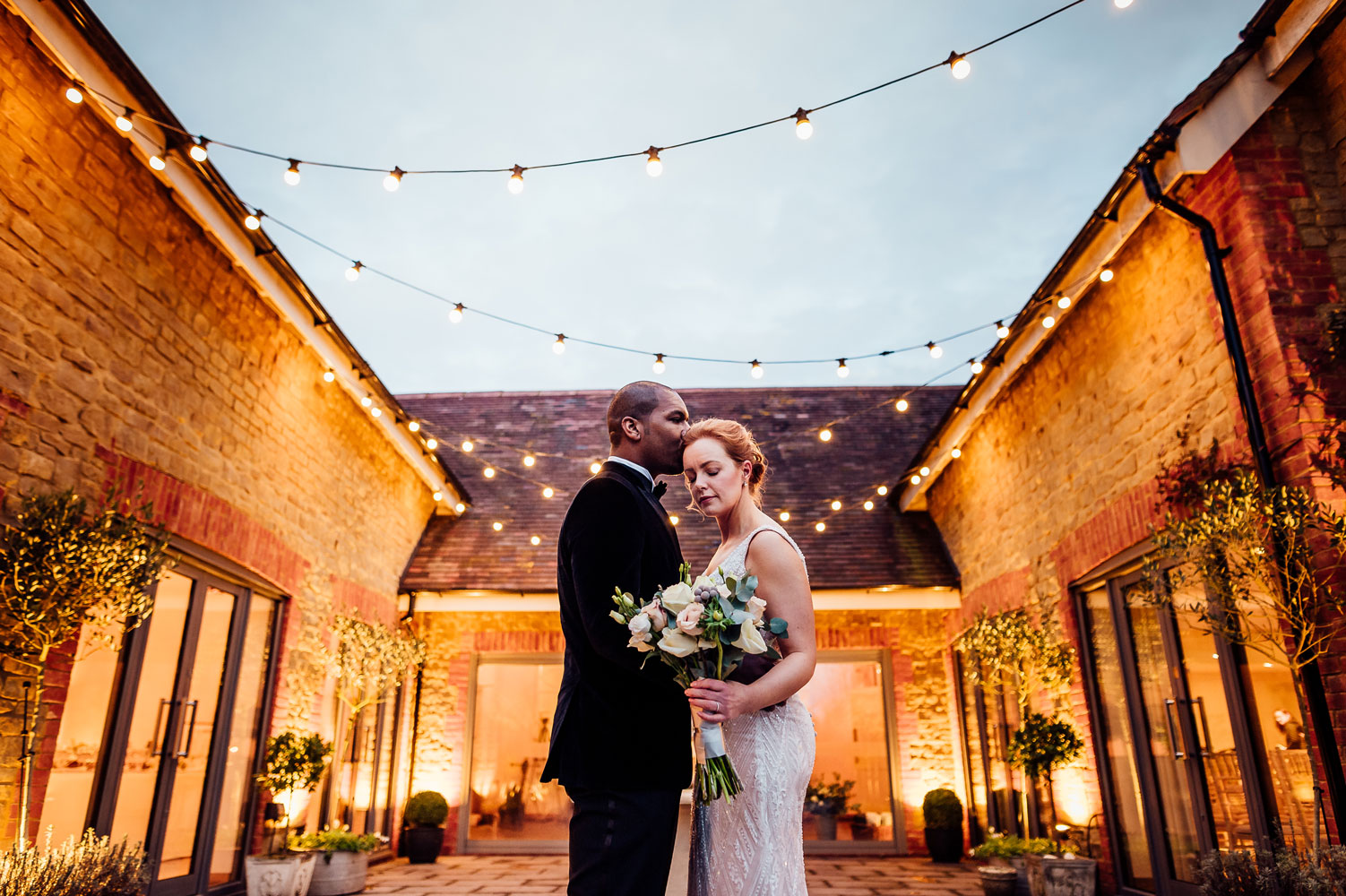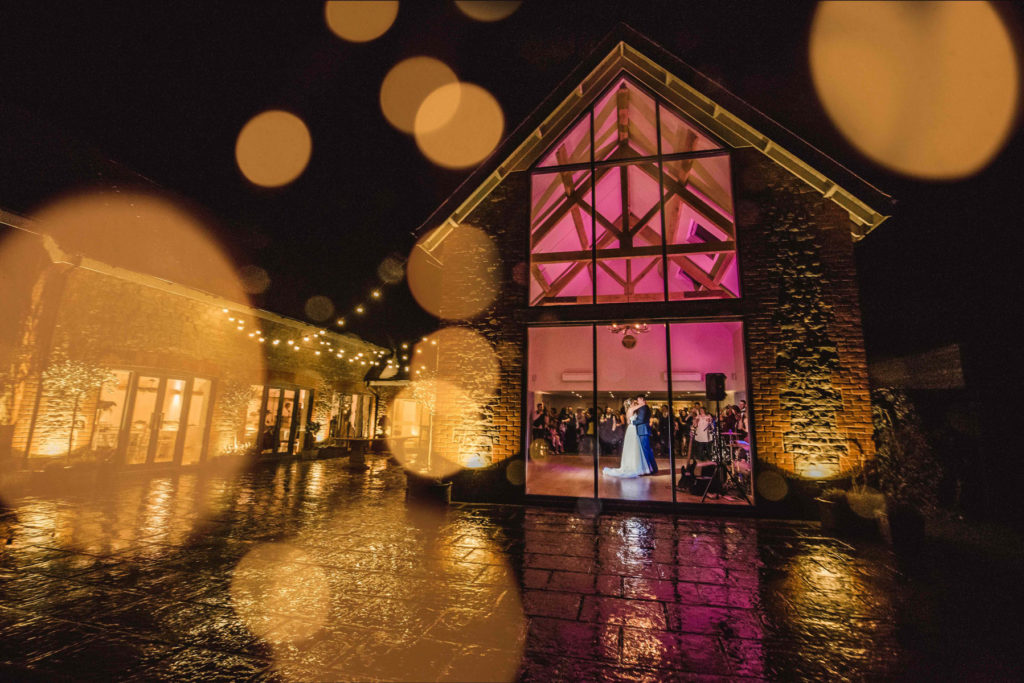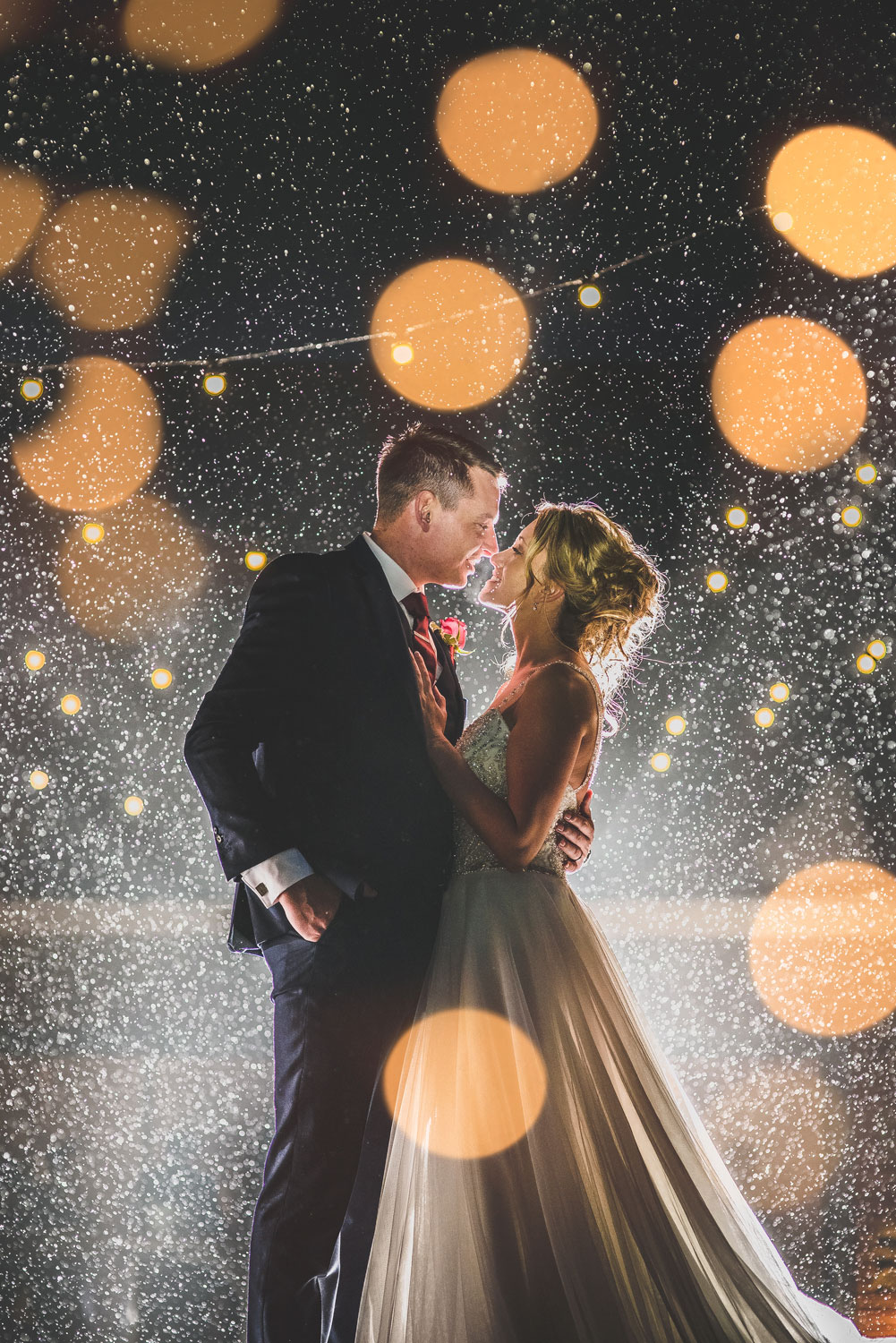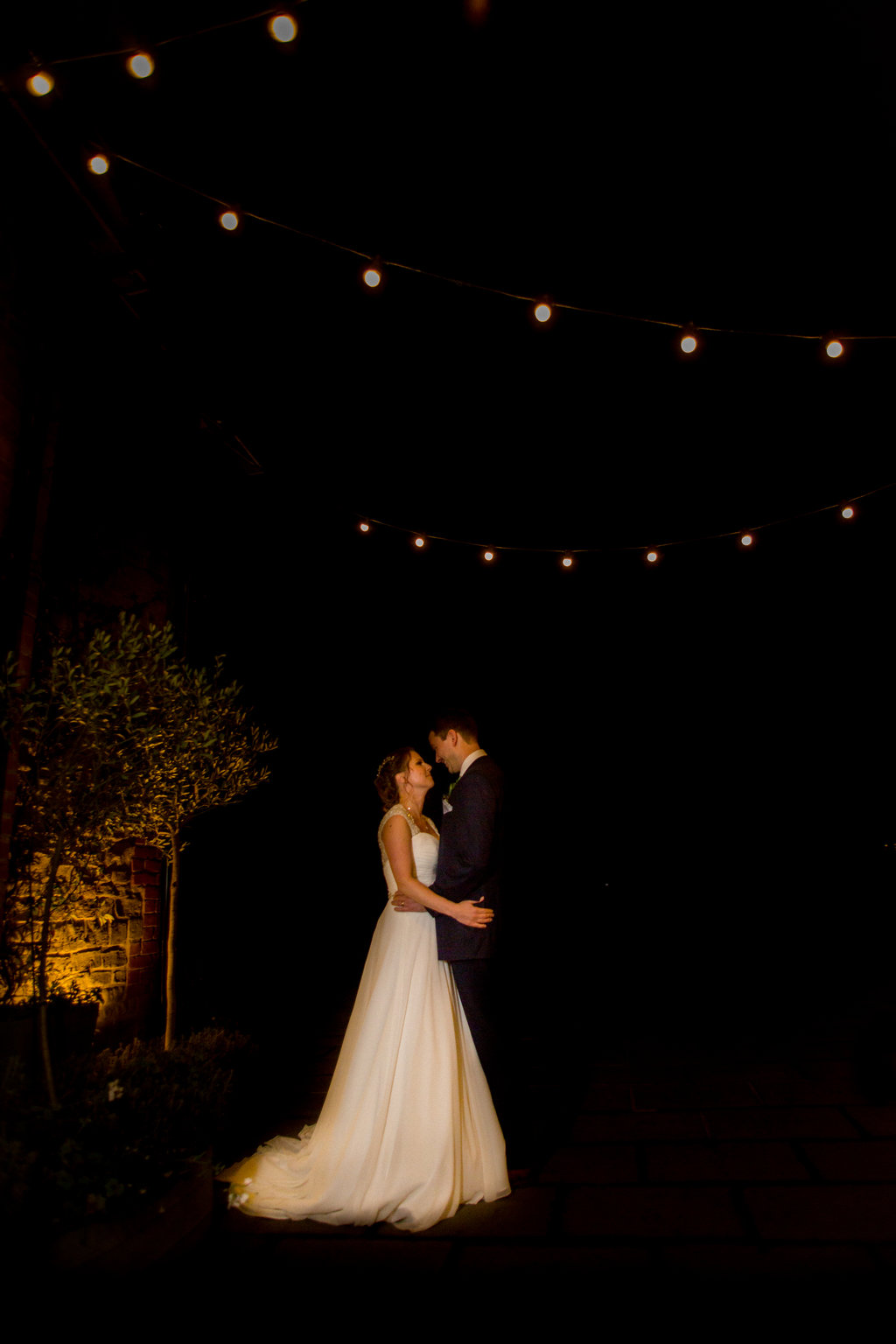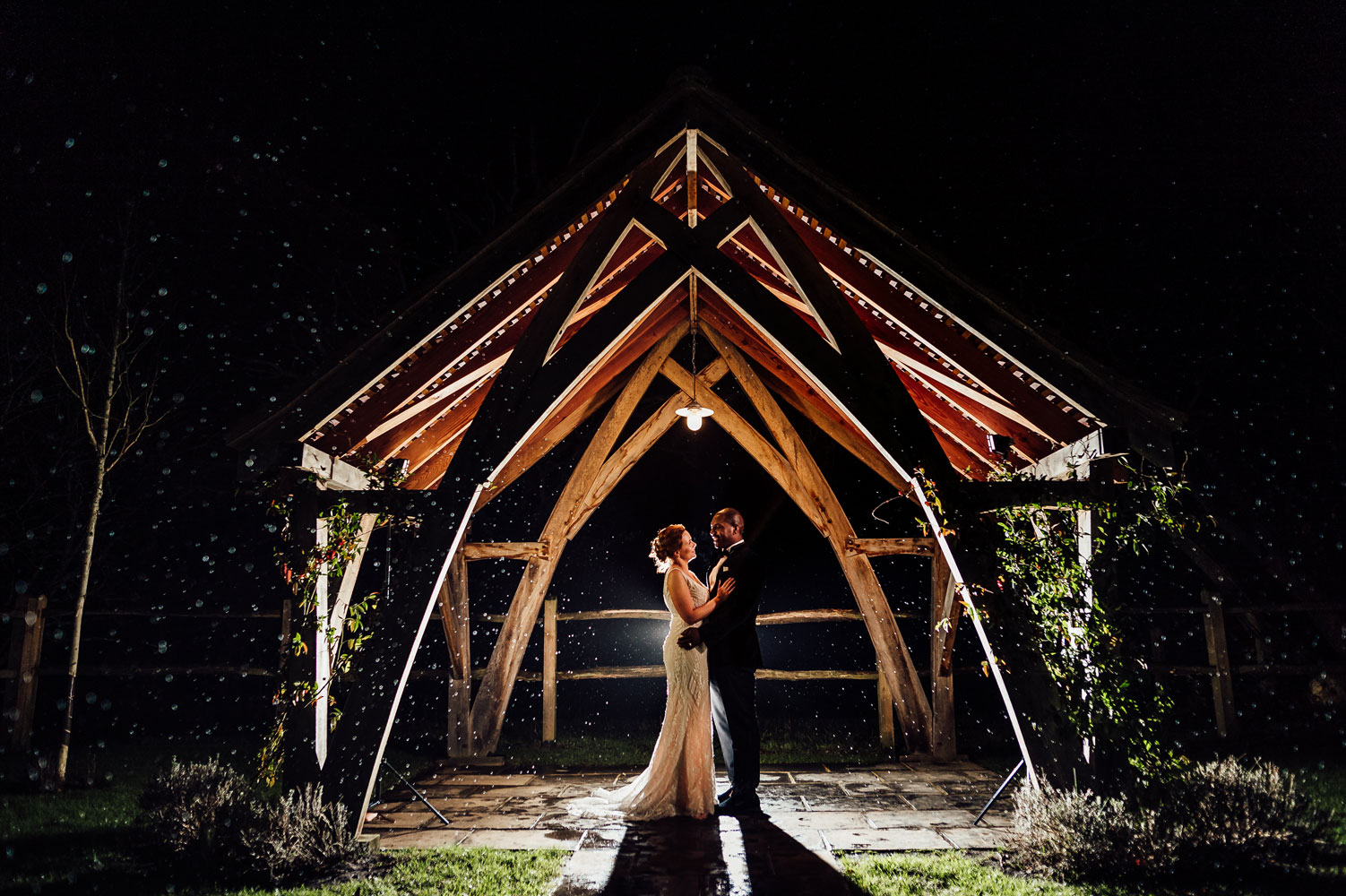 News : 25 / 02 / 19
Millbridge Court Ceremony Inspiration #marriedatmillbridge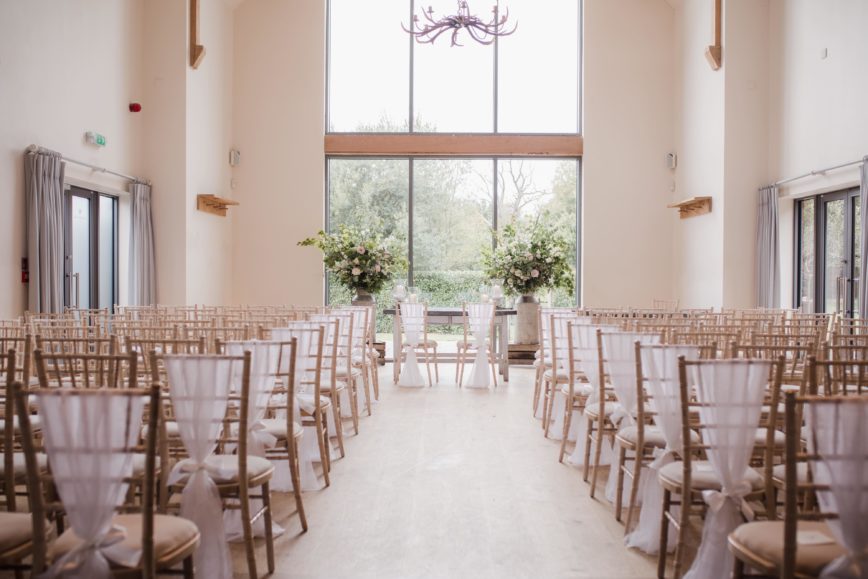 (Lead Image- Photographer: Kerry Ann Duffy, Florist: Meadow Folk)
At Millbridge Court, we are lucky enough to have not one, but two different Ceremony Spaces. One that is set within our Arbor Garden & available to MBC Couples in the warmer months, where they can get married underneath our wooden Arbor surrounded by the Frensham Countryside, & another is in our Ceremony Barn, with high ceilings, oak beams & a stunning floor to ceiling glass wall.
With both spaces providing neutral backdrops to Wedding Ceremonies, the Arbor & Ceremony Barn allow for a huge variety of styling options. Whether your vision for your dream day involves abundant, countryside blooms, chic draping, seasonal styling or whether you want the natural beauty of the Arbor Garden or the minimal, contemporary design of the Barn to speak for itself, the possibilities are endless.
Below, we wanted to give you all some Millbridge Court Wedding Ceremony inspiration by showcasing a handful of ways in which talented industry professionals have brought our Brides & Grooms visions to life throughout the past year.
Happy browsing, lovely readers! Xx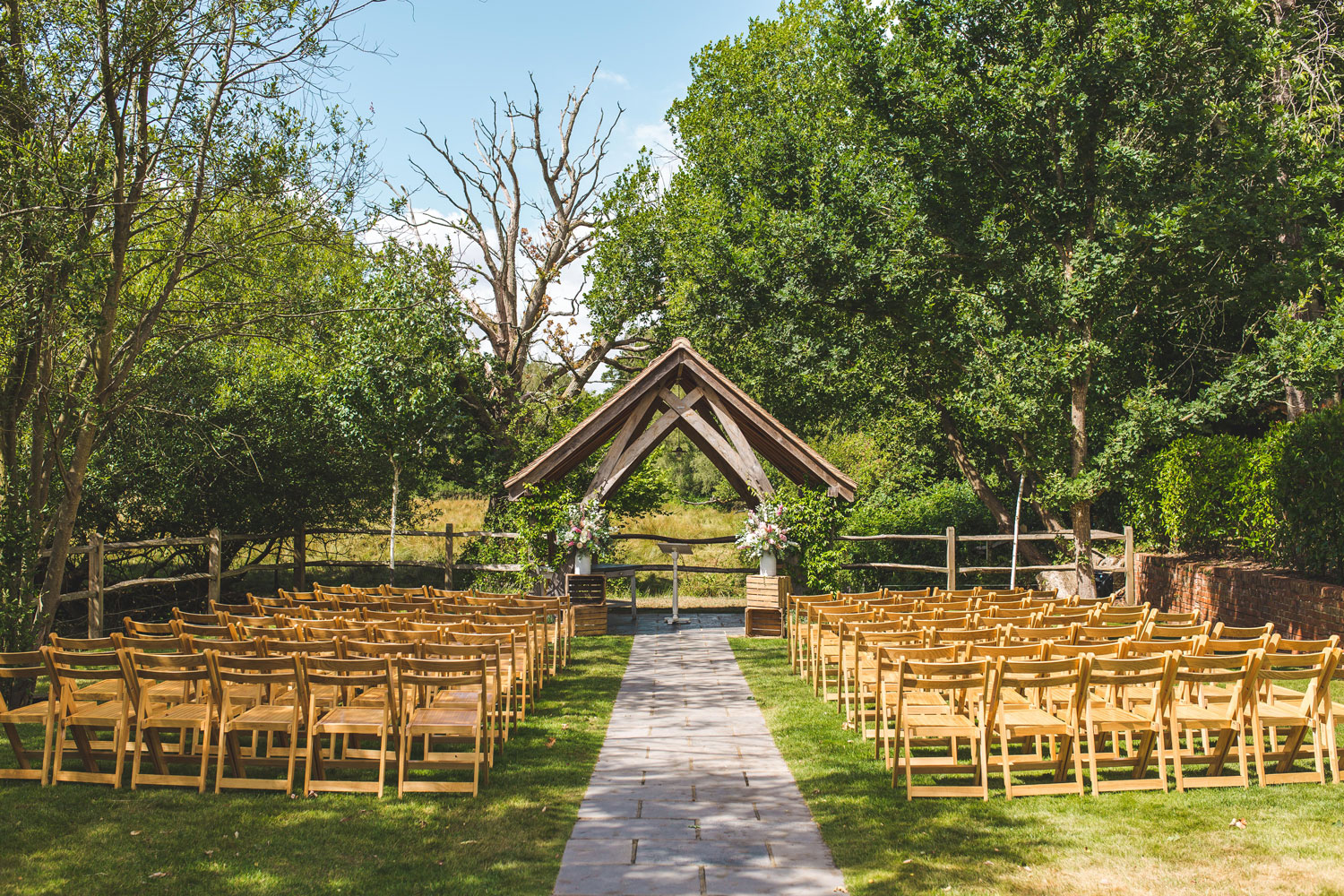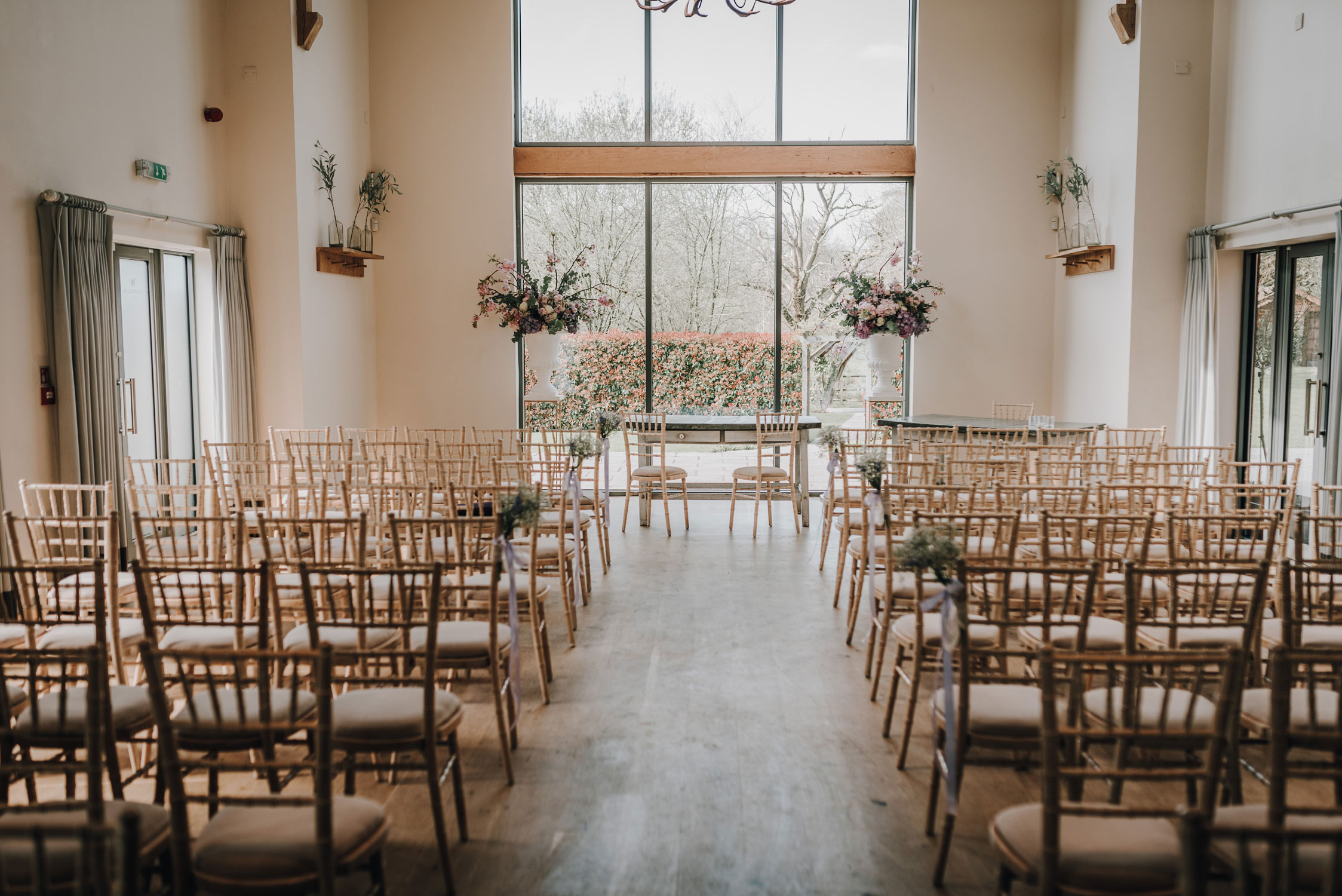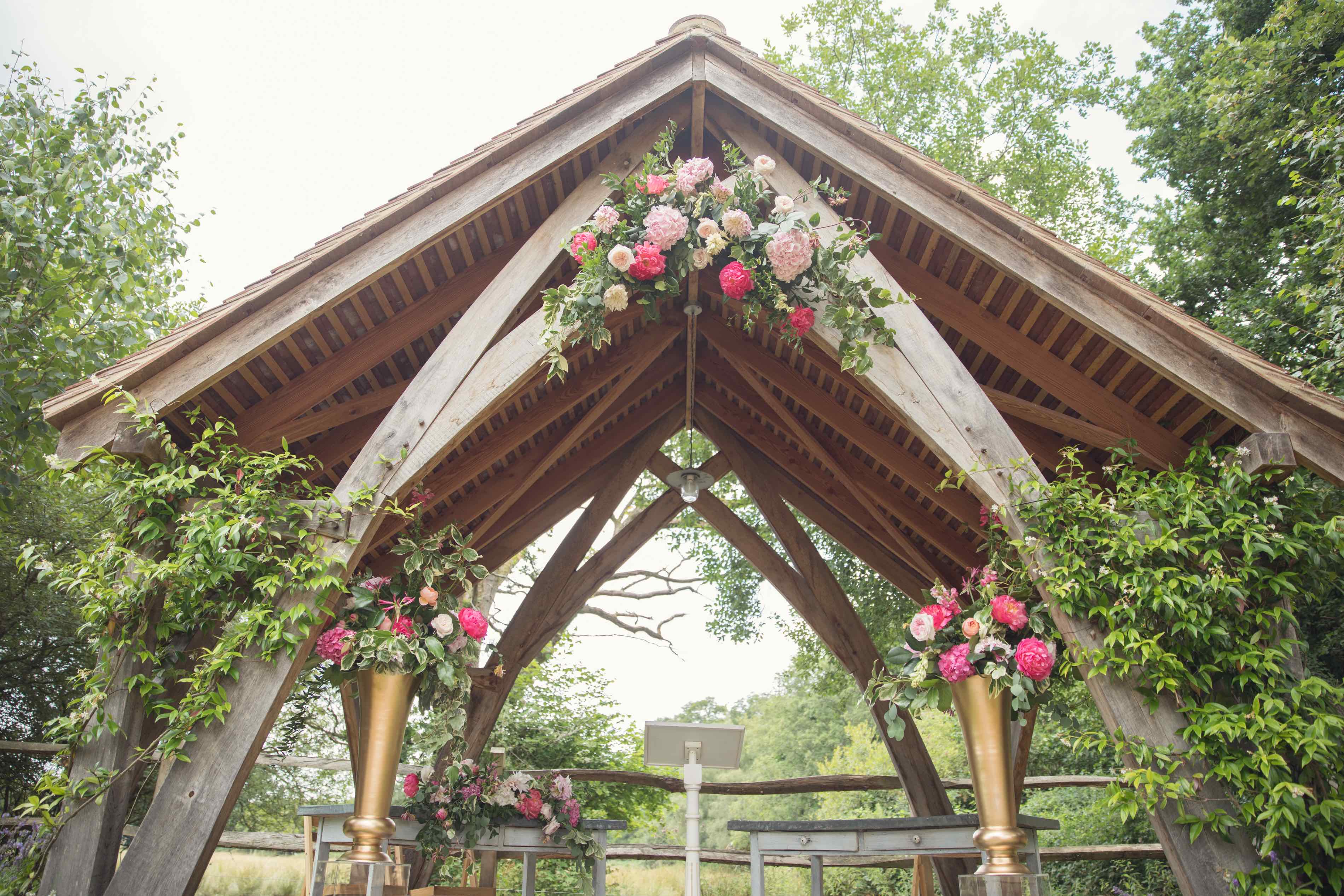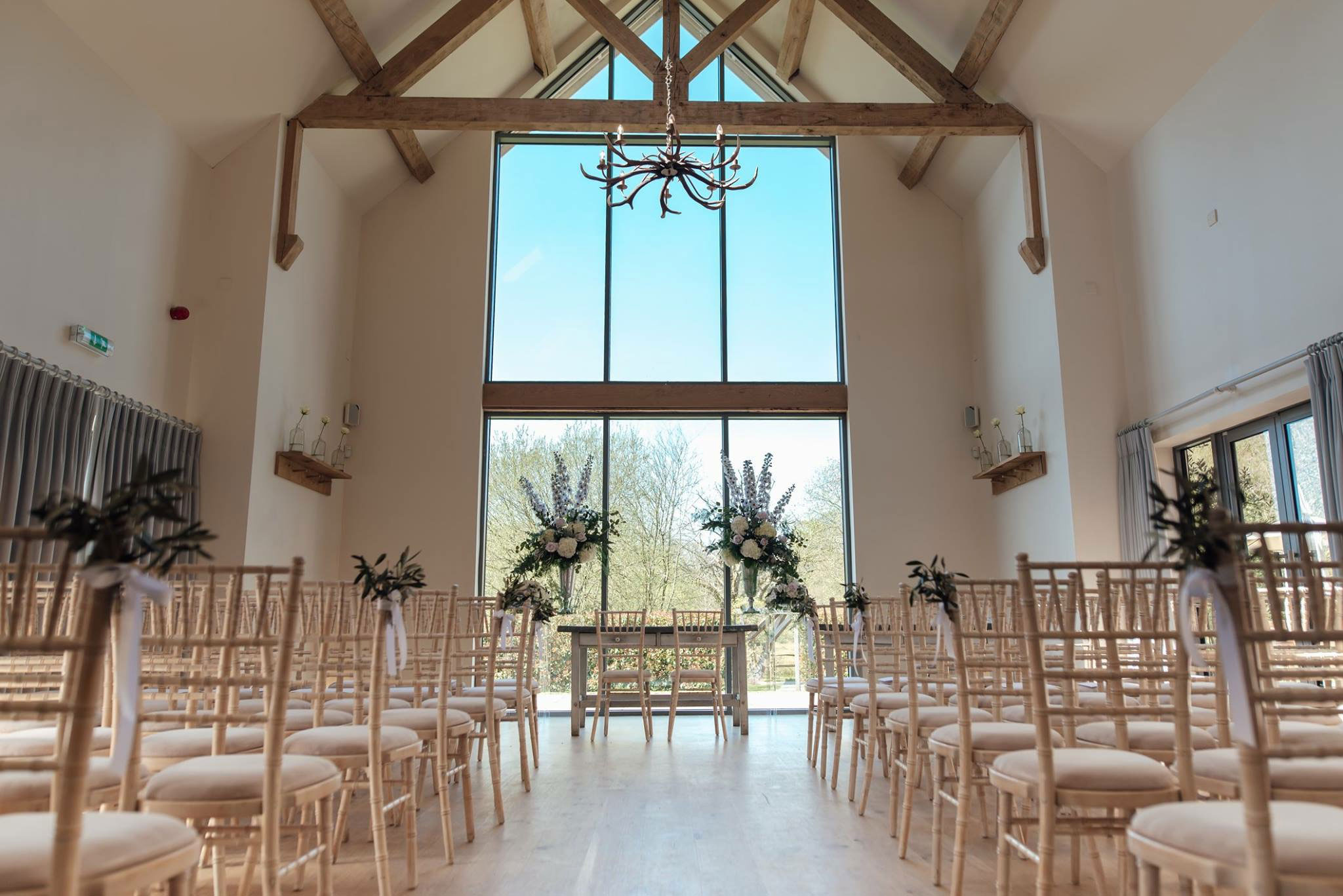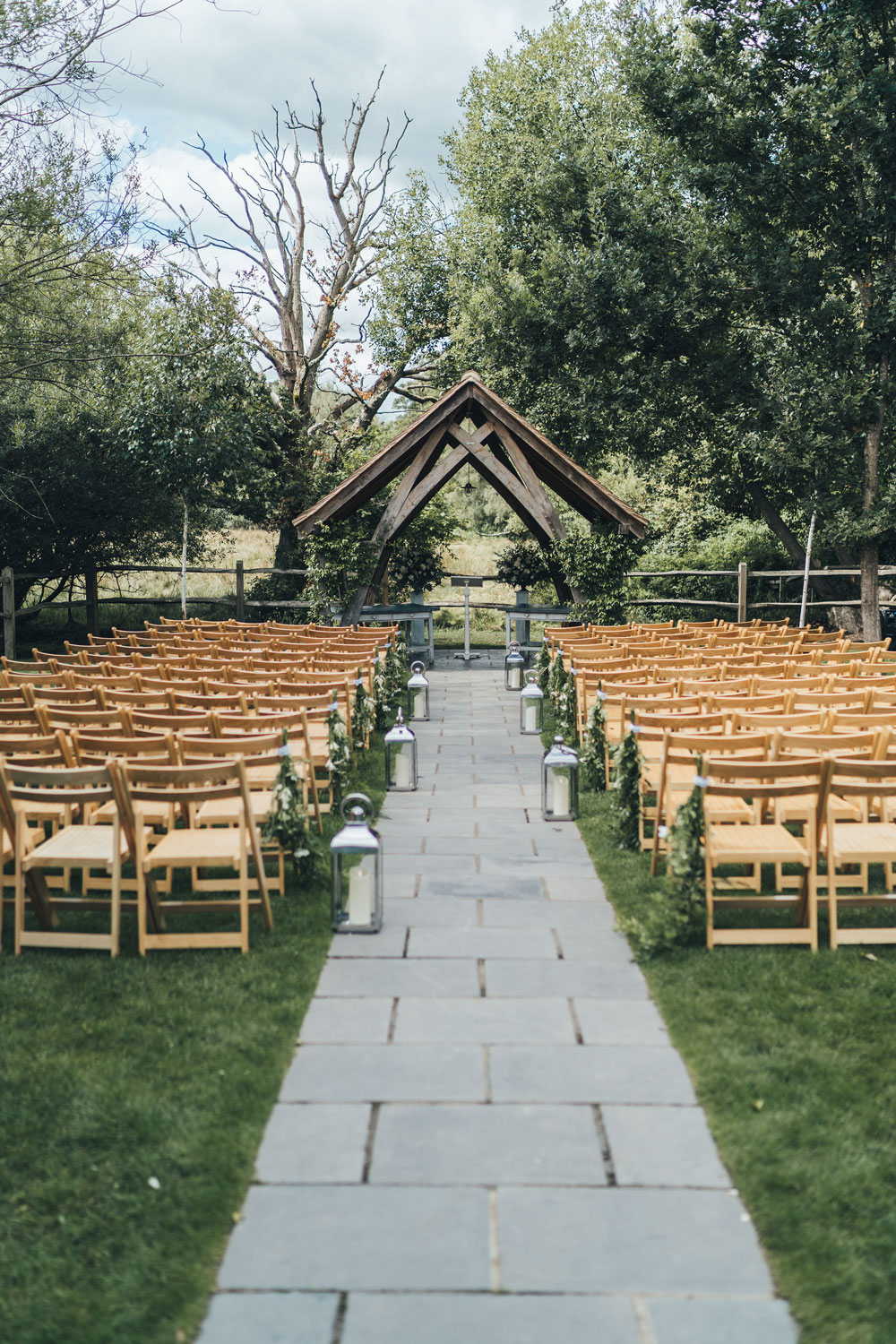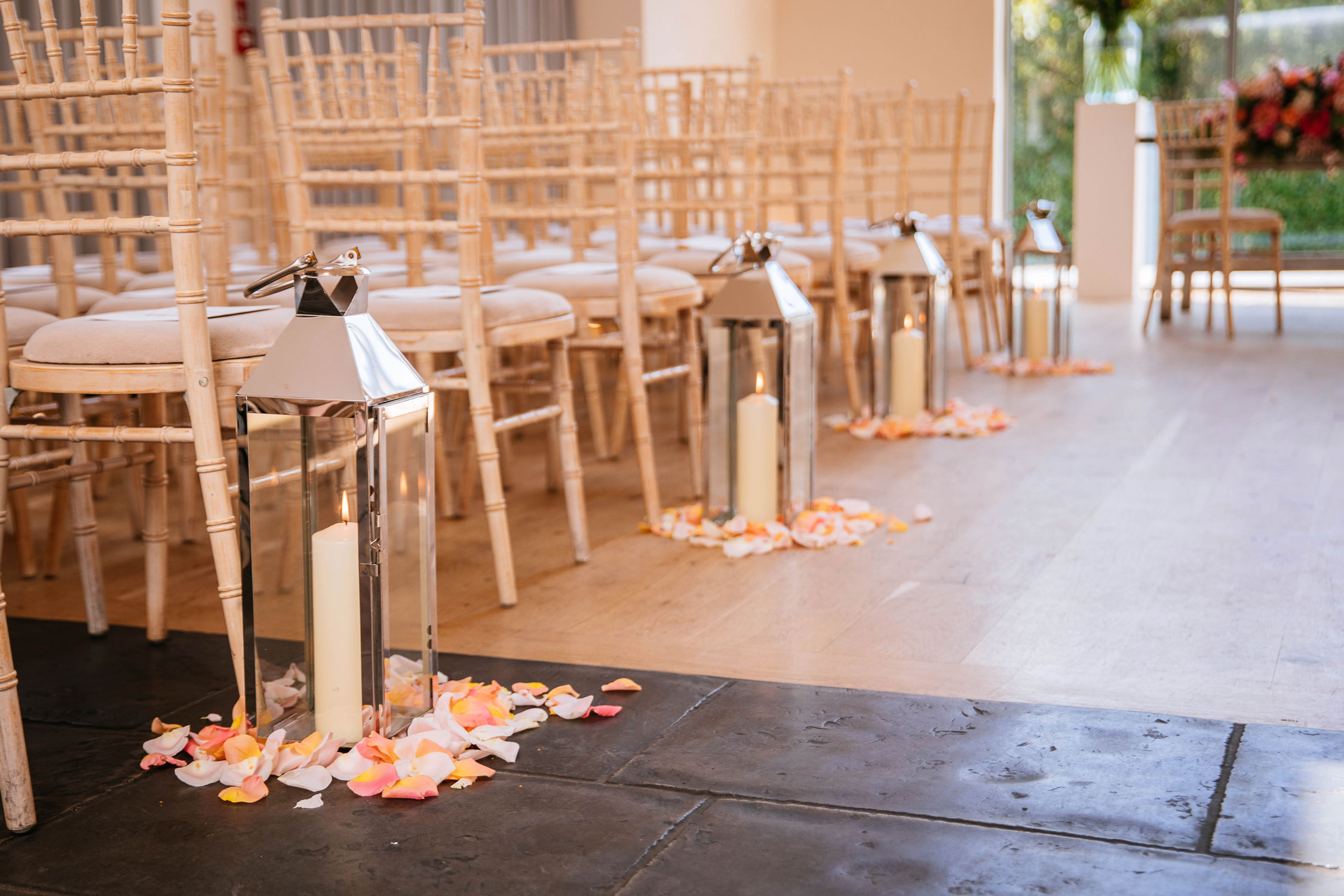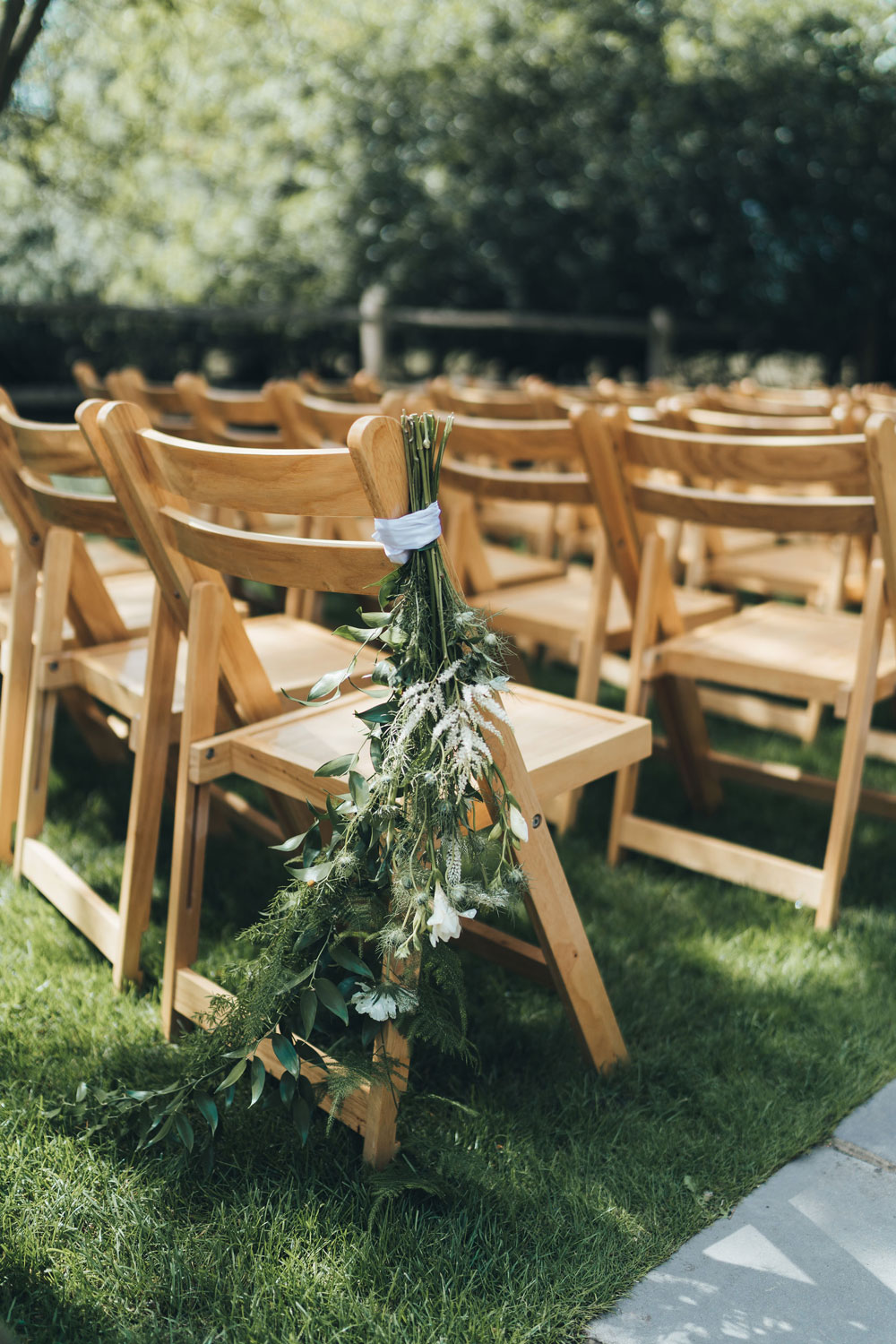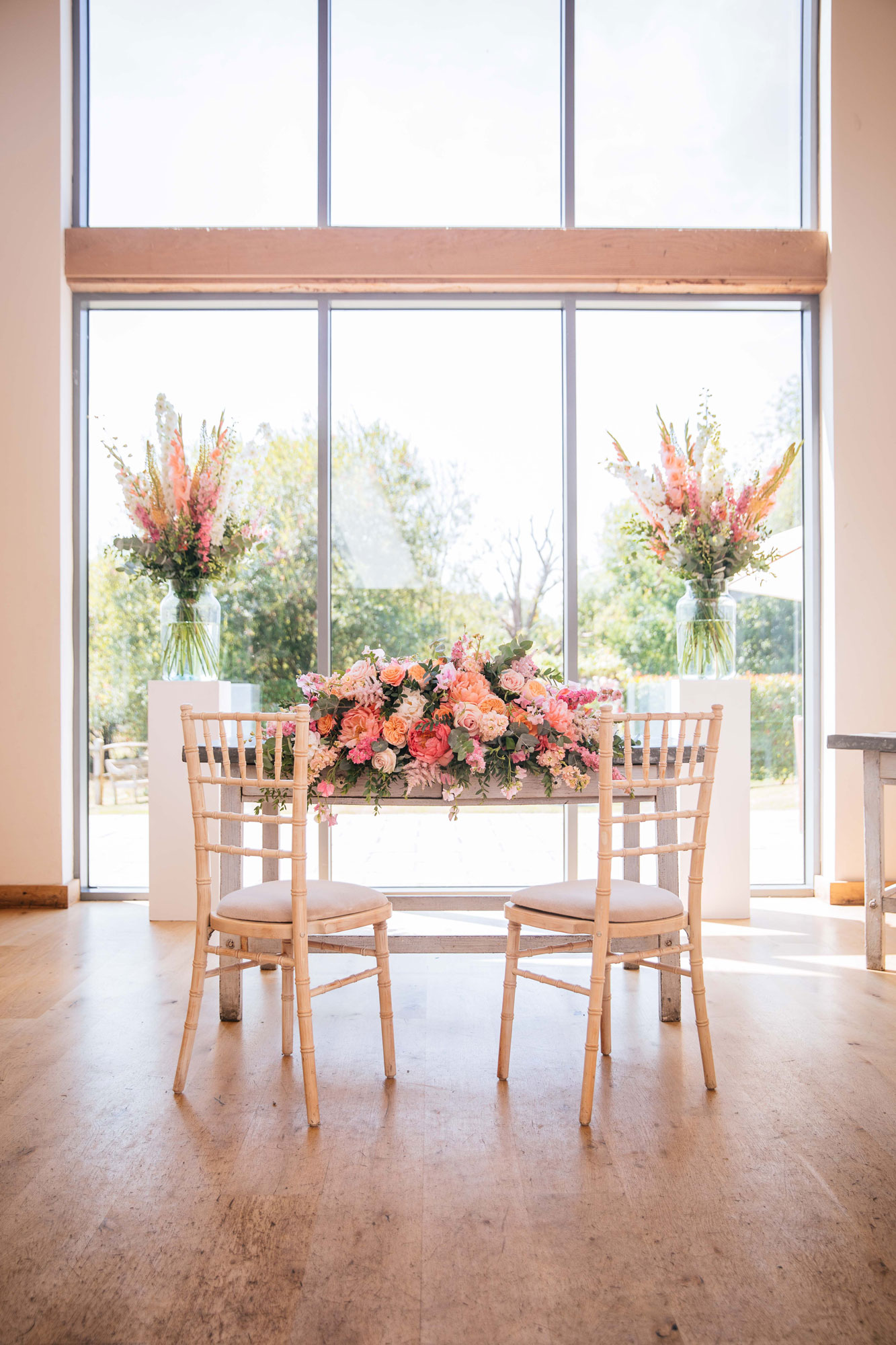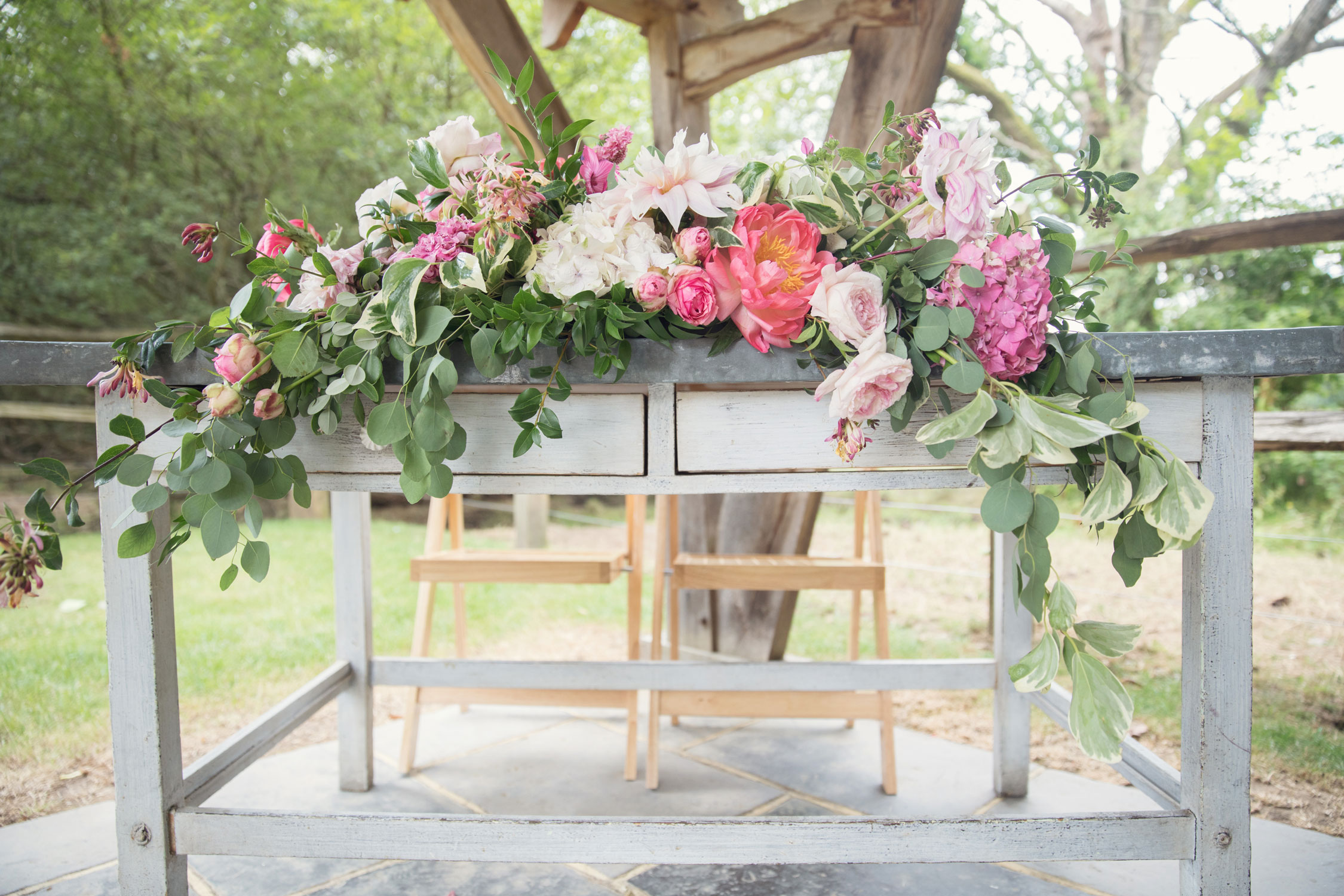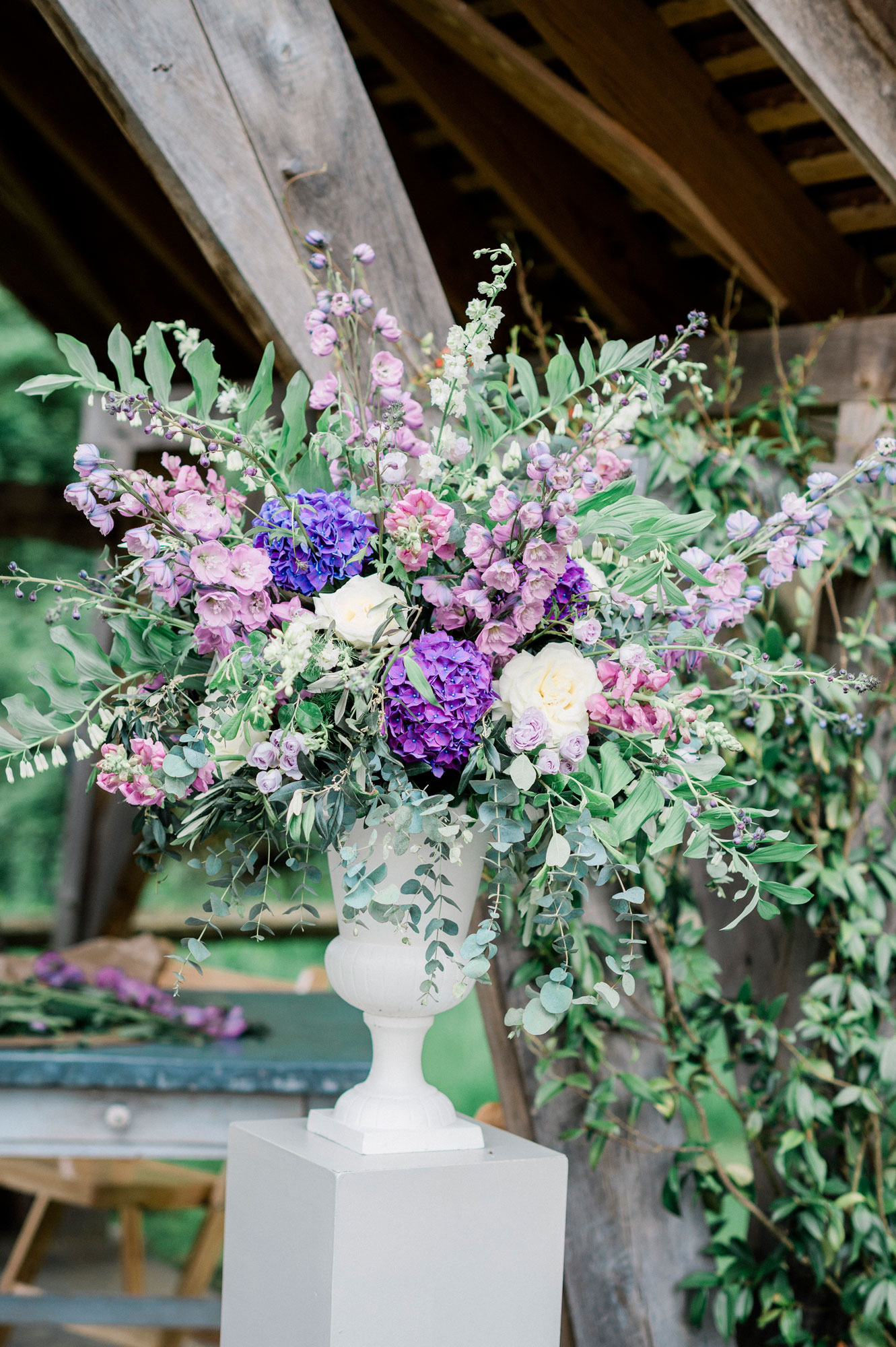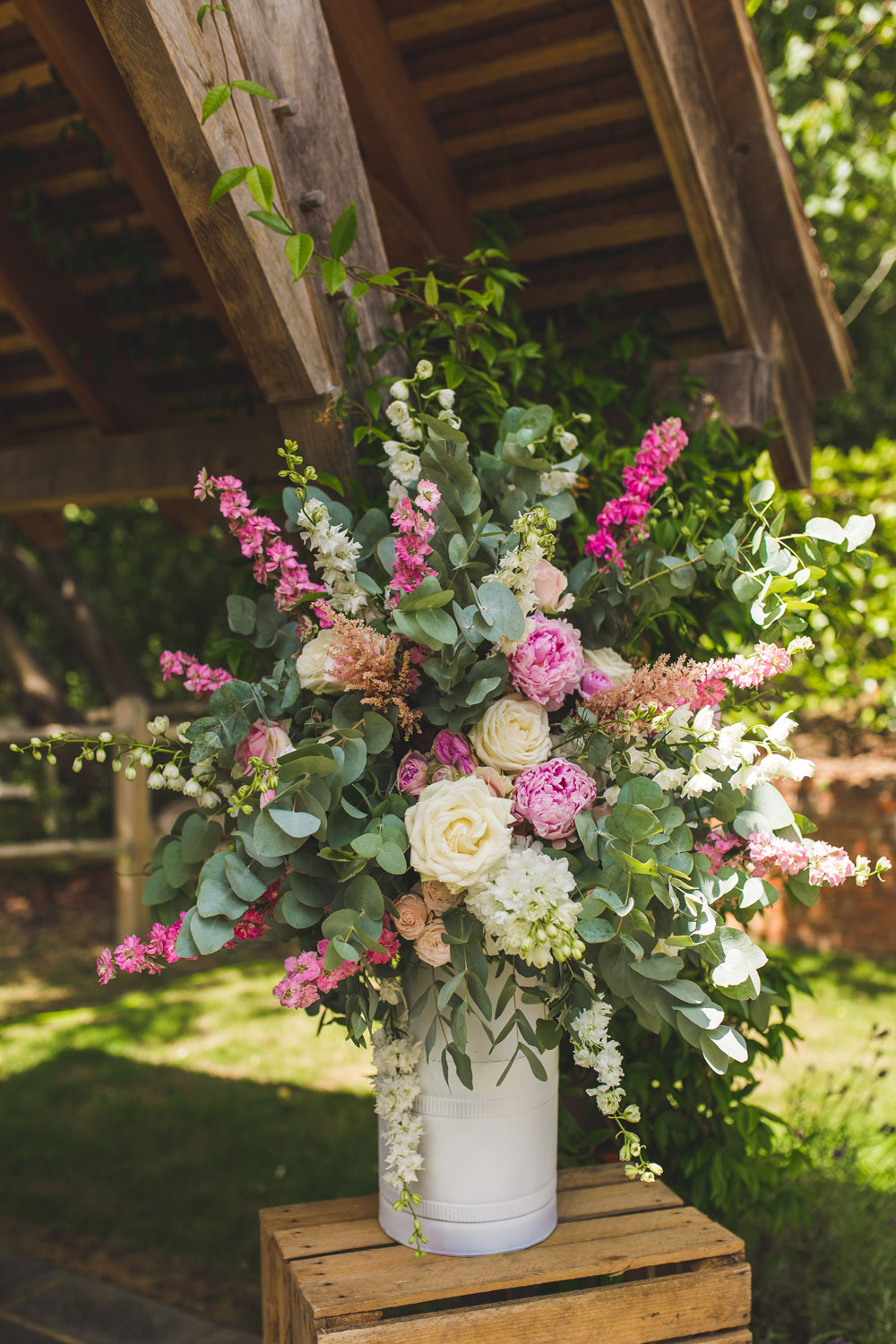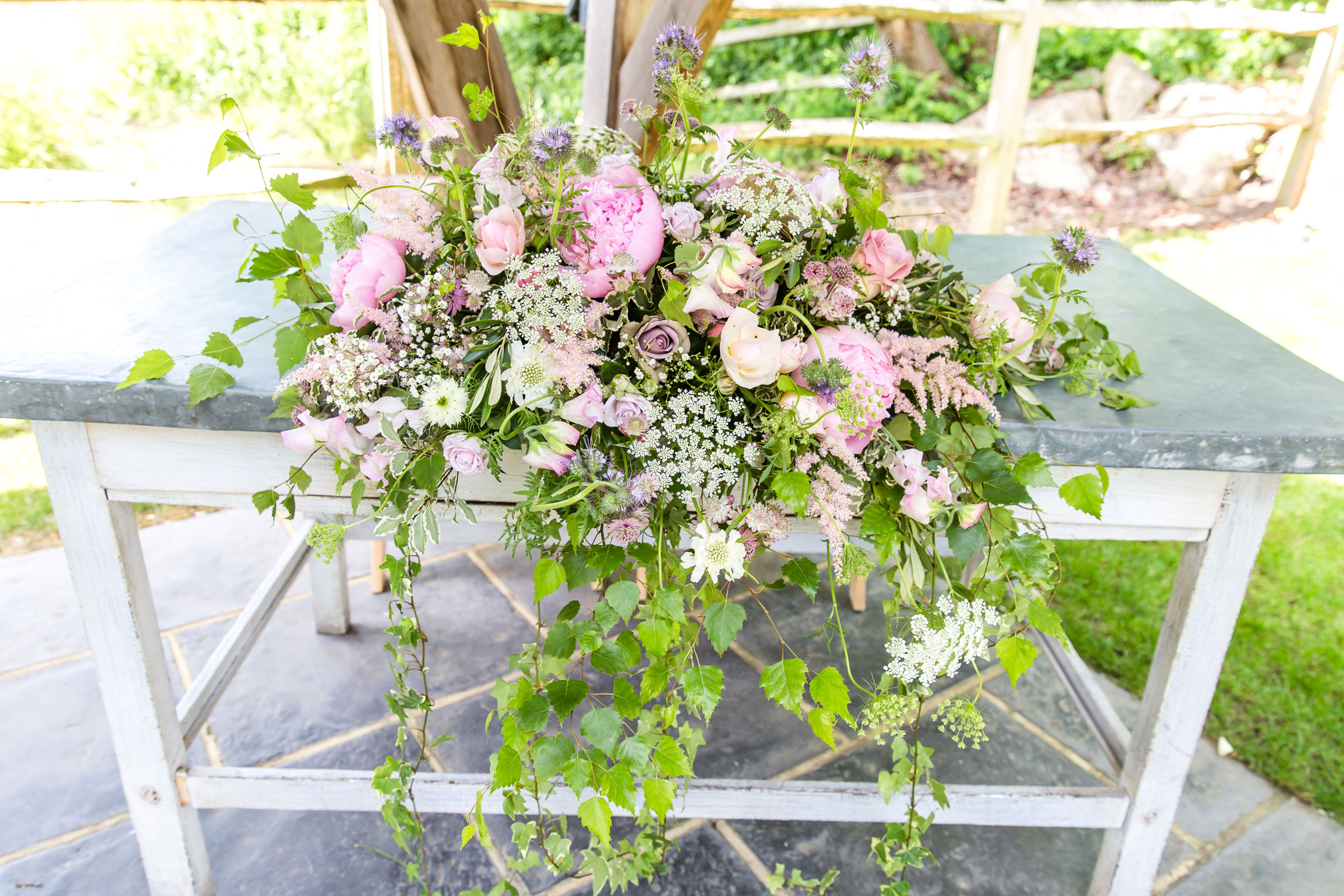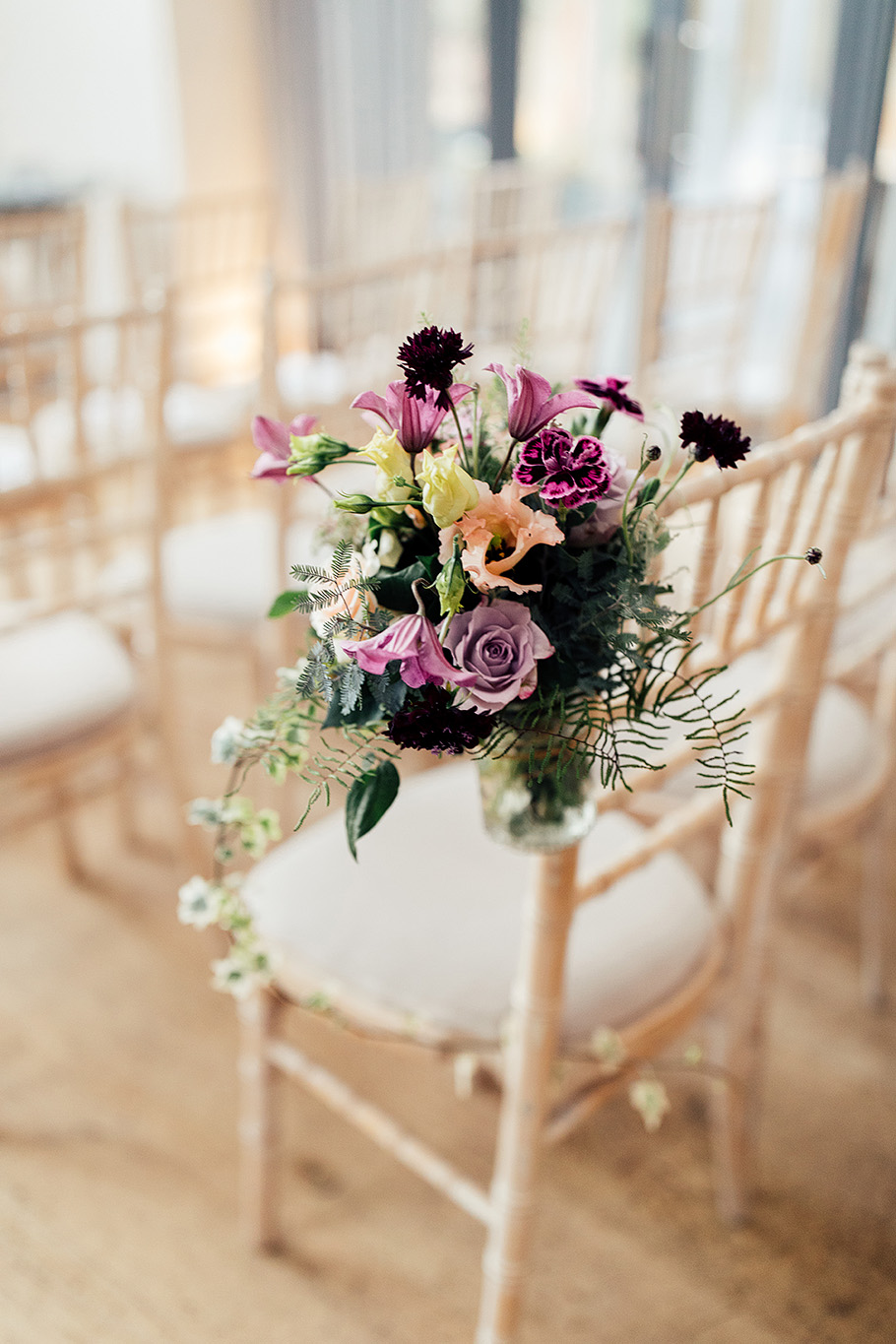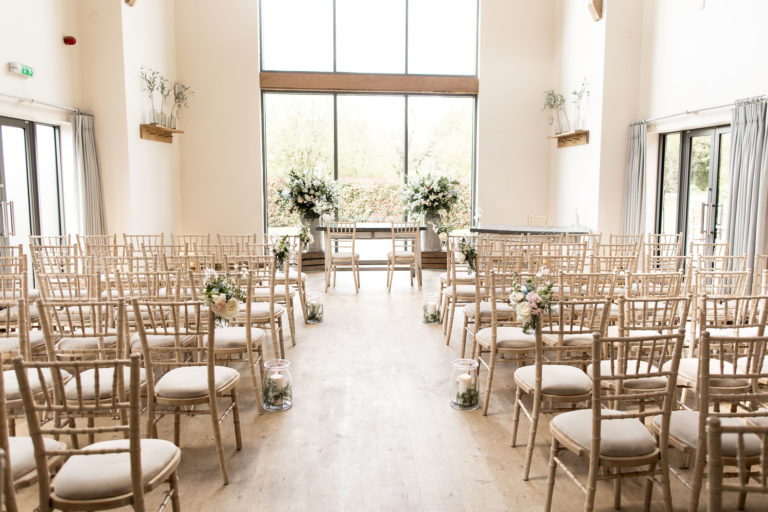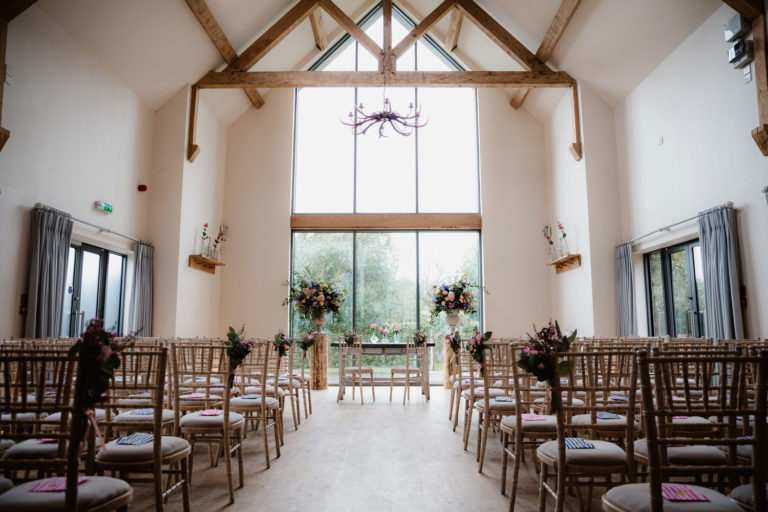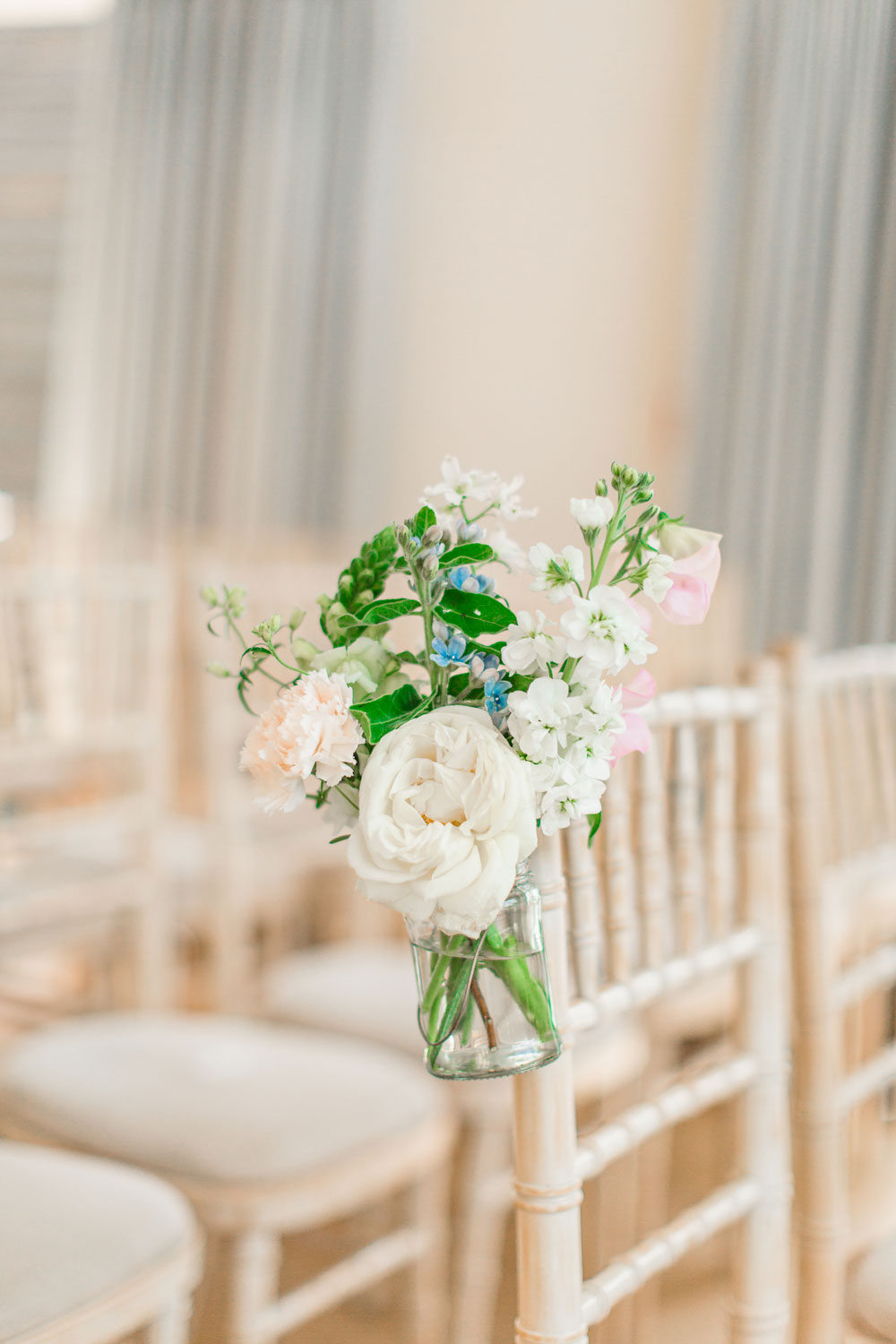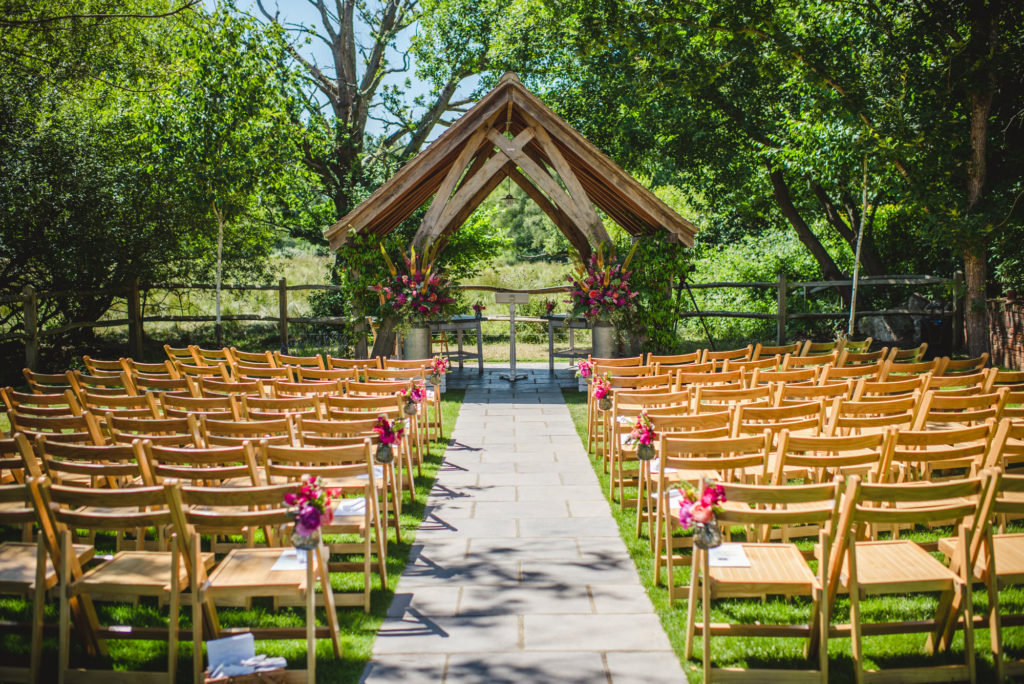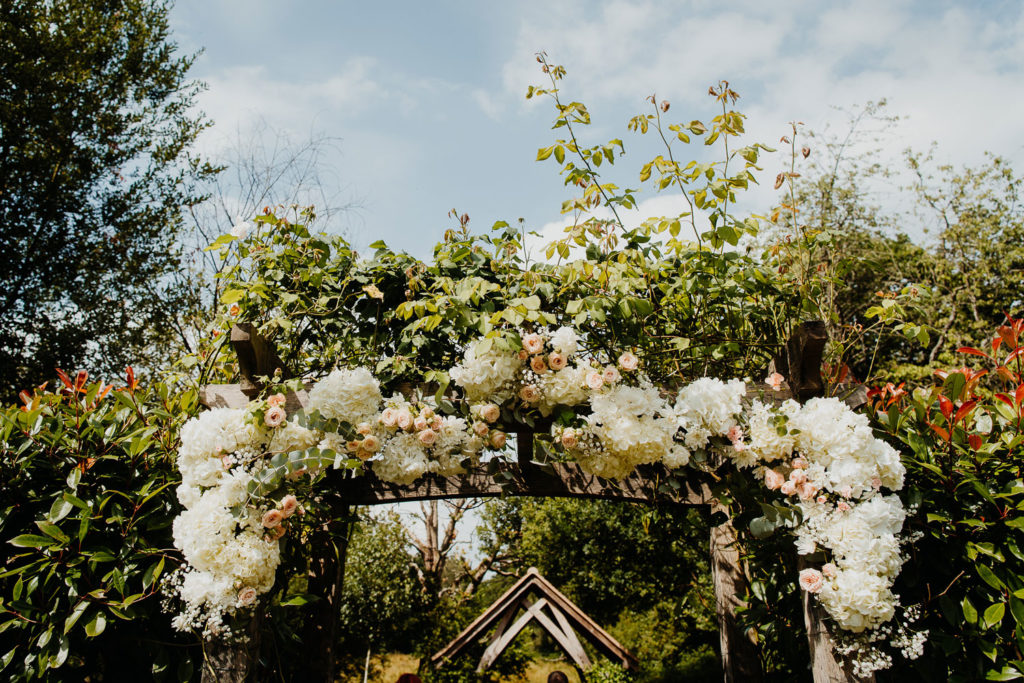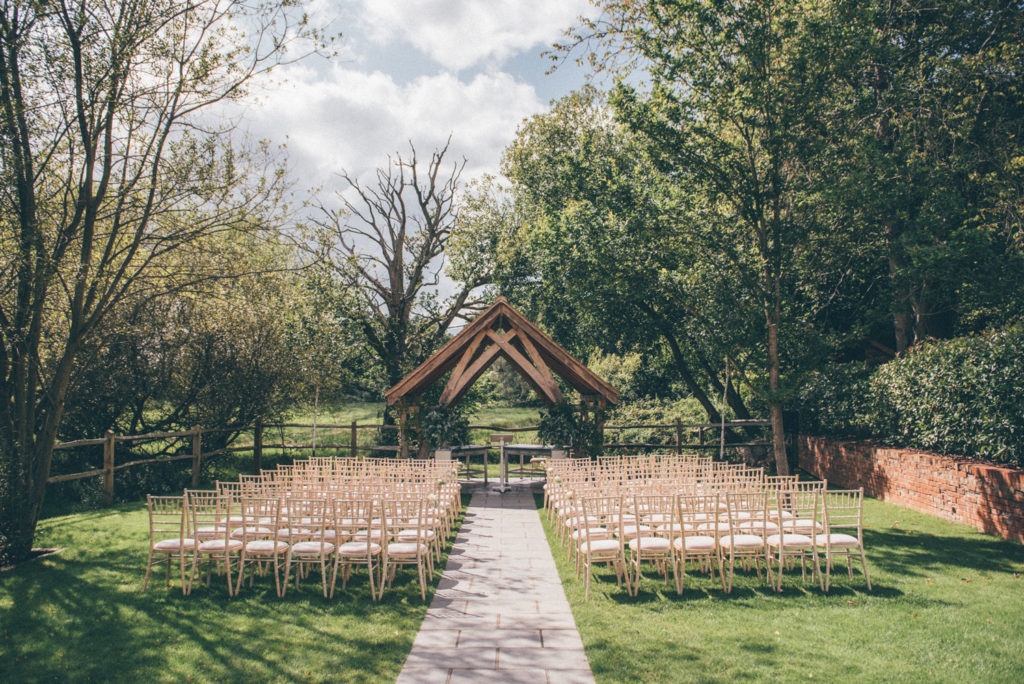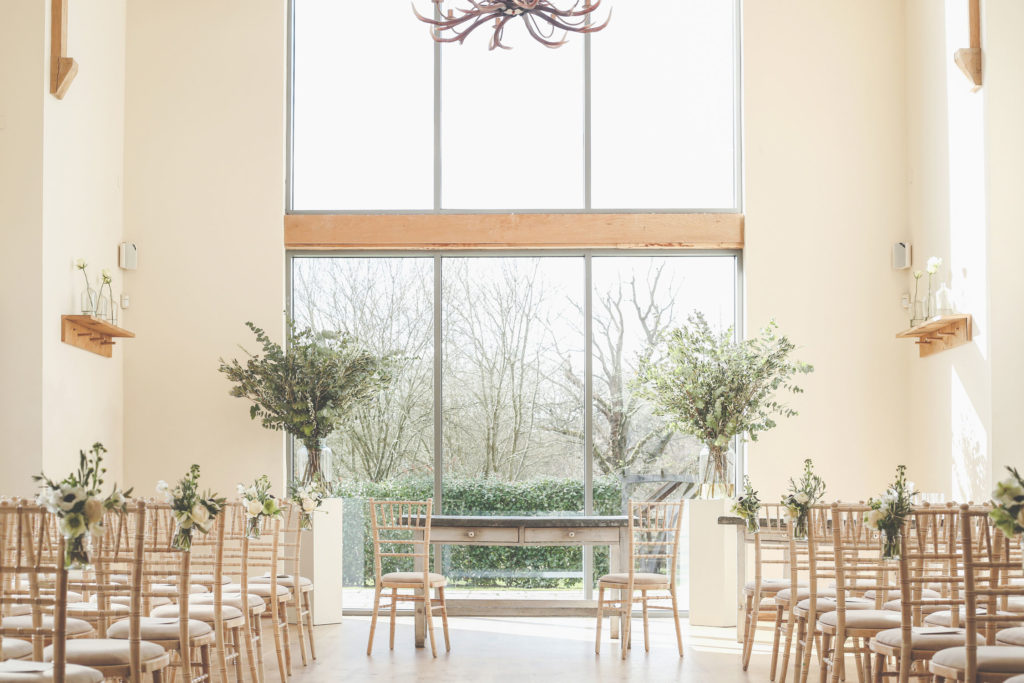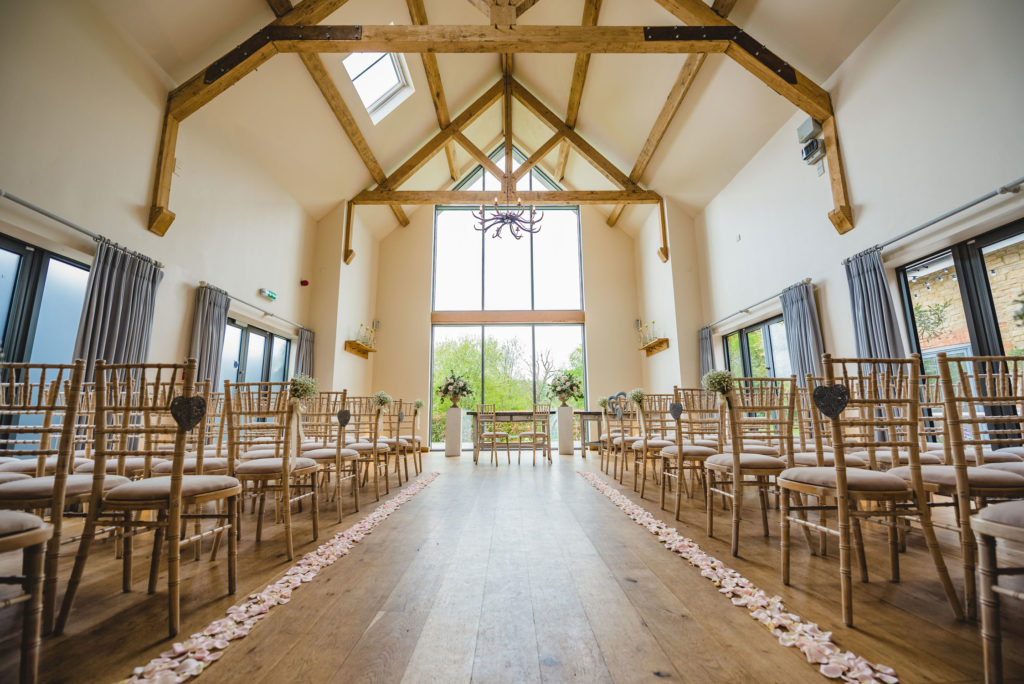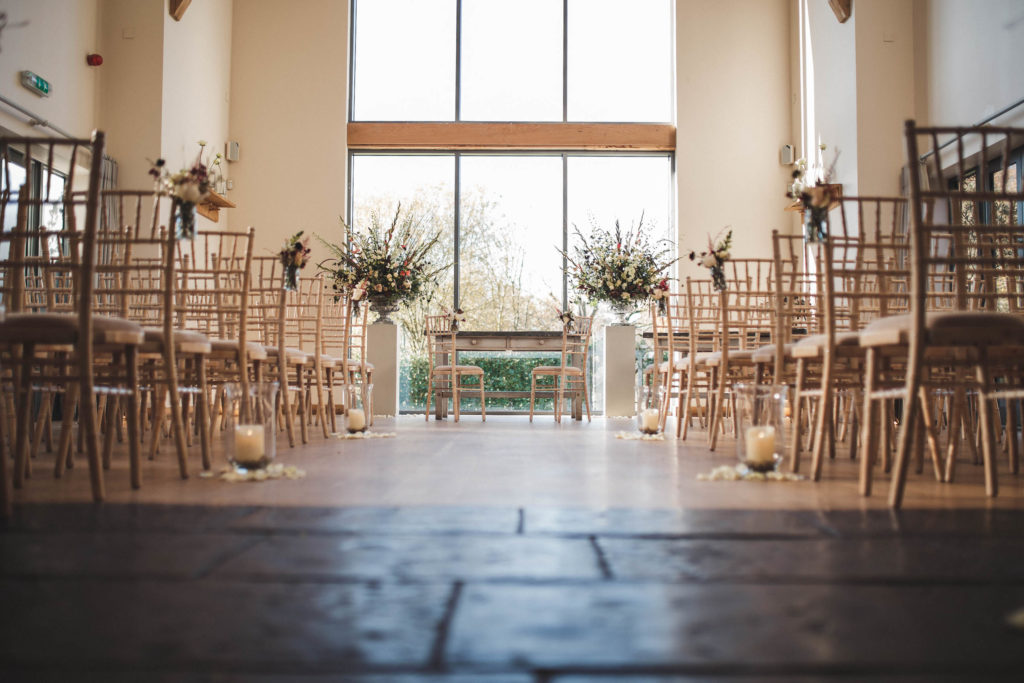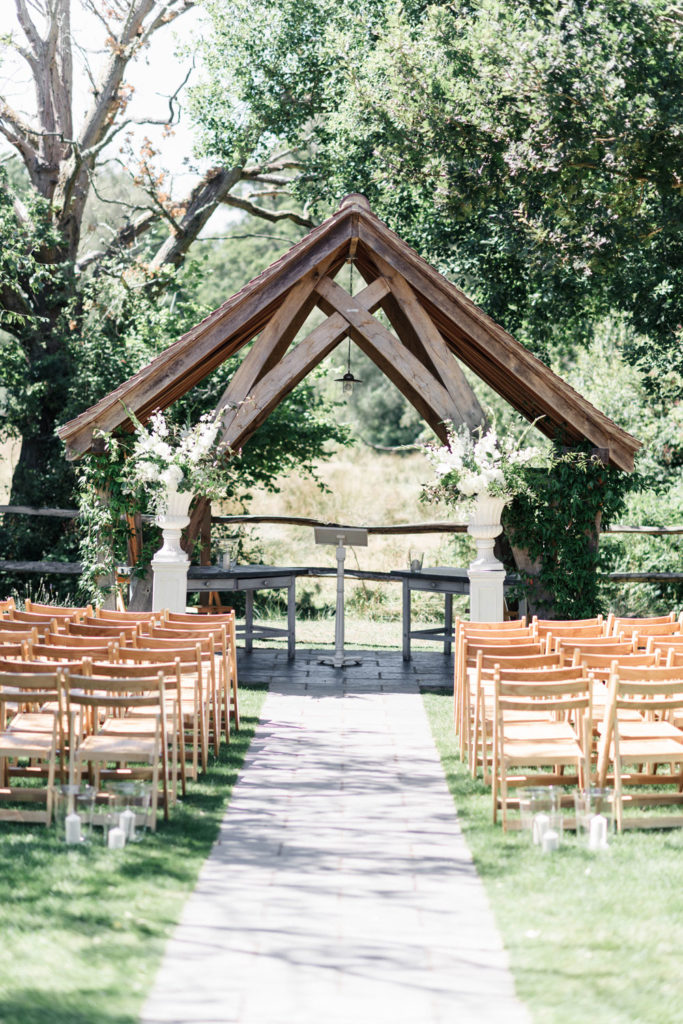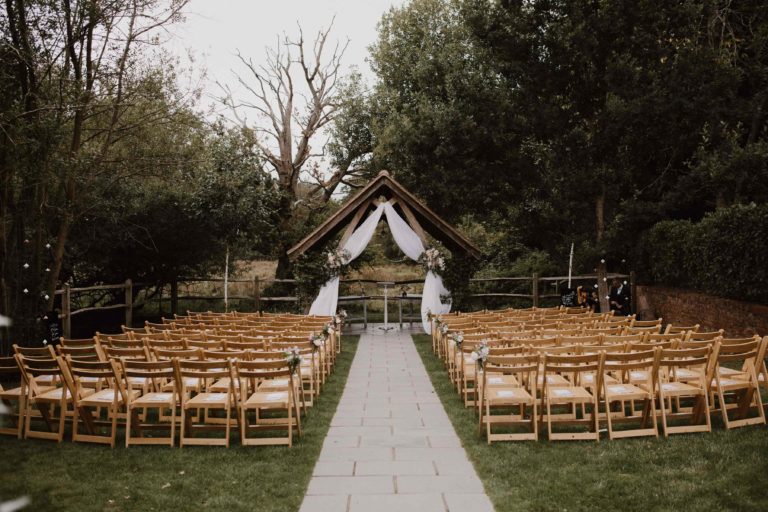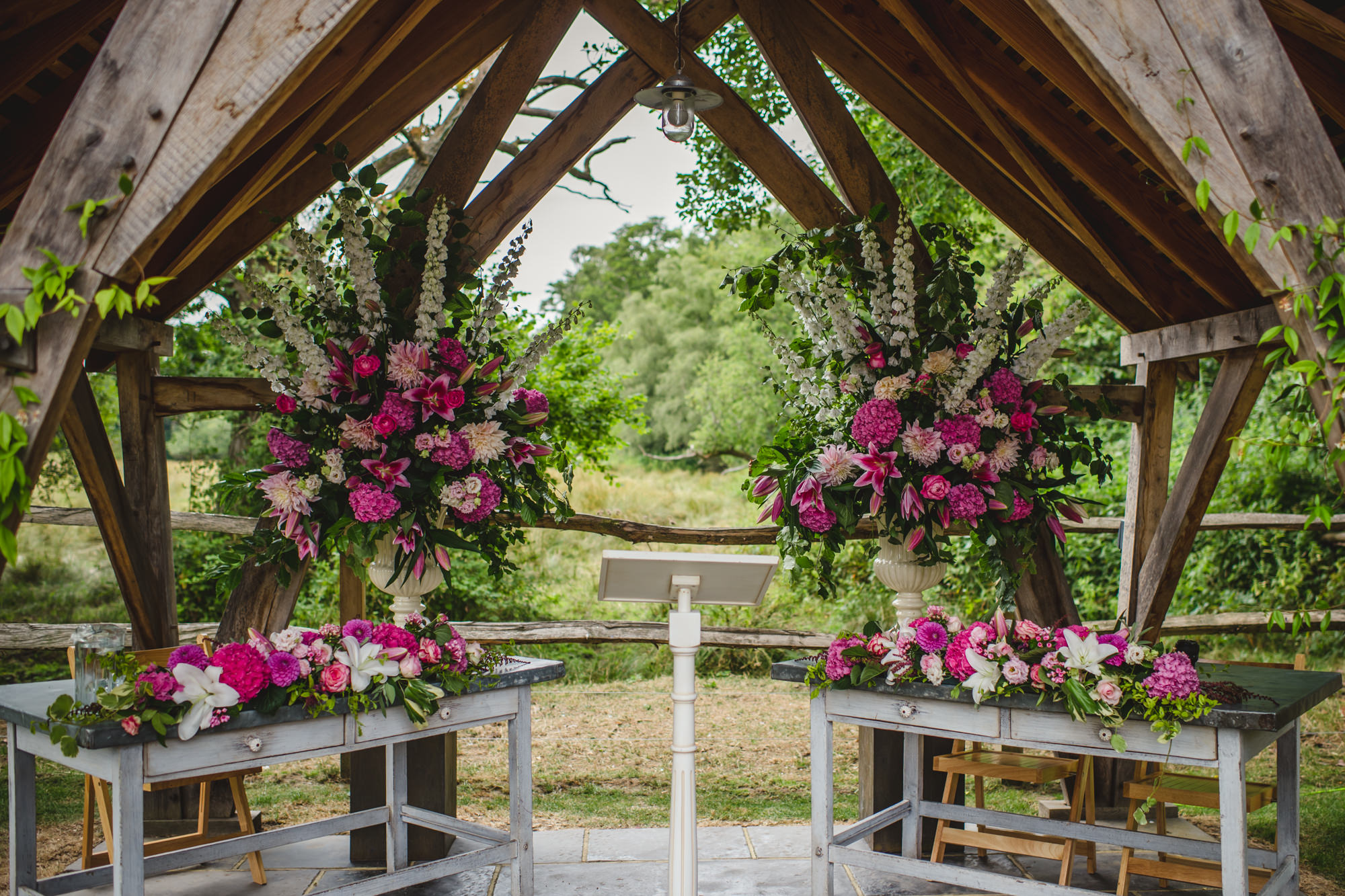 News : 27 / 02 / 18
Romantic Summer Wedding Day #marriedatmillbridge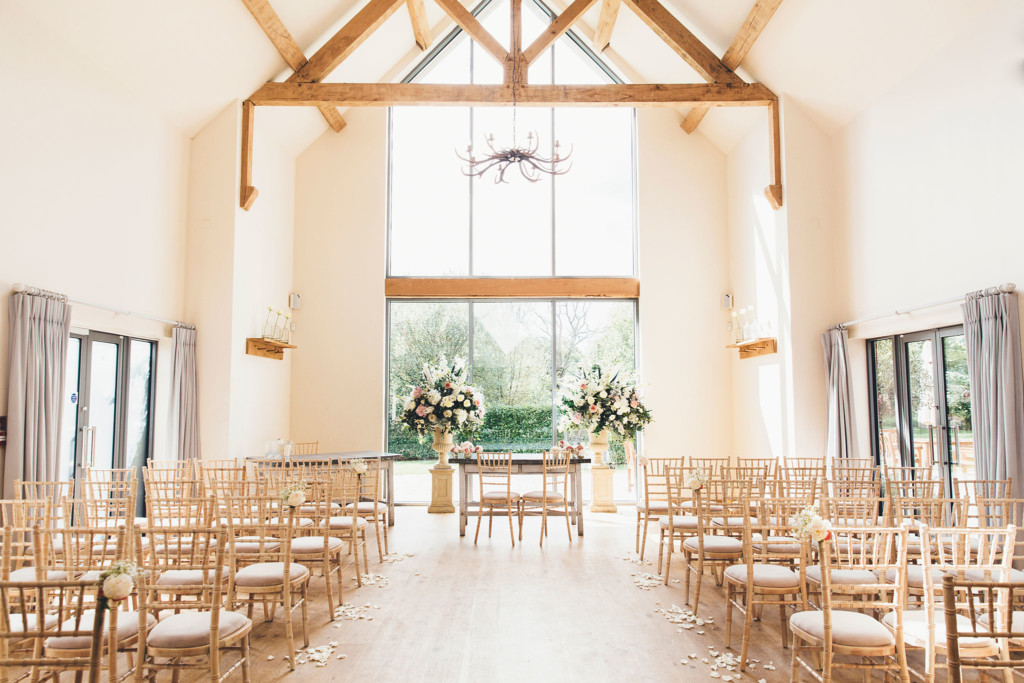 In August of last year, we hosted the utterly stunning Wedding Day of Mr & Mrs Levey & we're very excited to be sharing a selection of images from E+L's special day below.
The vision that they had for their Wedding Day was so romantic; a vision that was optimised in their Ceremony flowers which were created by Seventh Heaven Events. Two beautiful floral urn arrangements, abundant with blowsy white, peach & blush flowers framed the Ceremony Barn, they also had delicate floral pew ends & rose petals lining the aisle for E's entrance. The sensational arrangements didn't end there, as Seventh Heaven also made abounding centrepieces for each table, the soft colour palette of which went perfectly against the white table linen & metallic vases & candle holders.
The Wedding Cake, which was such a gorgeous focal point in the Dining Barn, was created by Rachelles Cakes. A three tiered, marble effect cake with gold leaf & stunning handmade flowers. Such a delicate, show-stopping design & oh so elegant.
The Bride & Groom thought of every little detail when planning their day & their stationery really took centre stage. Particularly the incredible acrylic engraved 'Welcome to our Beginning' sign hung by our bi-fold doors, which was later replaced with their exquisite seating plan, all created by the talented duo that are Two Little Birds.
In charge of capturing all of the beautiful details & the love & emotion of the day was Leanne Jade, who did so perfectly from those special getting ready moments, all the way through until the the first dance. Thank you to Leanne for allowing us to share Mr & Mrs Levey's day & the biggest thank you of all goes to E+L for allowing us to be a part of what was such a special day. Wishing you so much happiness in your married lives together!
Xx
** Love the look of an August Wedding Day at Millbridge Court? Well we have a newly available August Wedding date here at Millbridge Court this Summer, Friday 10th August 2018, so if you're yet to find your dream Venue & would like to find out more information, please do get in touch with us on team@millbridgecourt.co.uk. **
Suppliers:
Two Little Birds (Stationery): Website coming soon. Can be found on Instagram under @2littlebirds_
Berkshire Events (Light Up Letters)