News : 10 / 04 / 22
Details Date Nights at Millbridge Court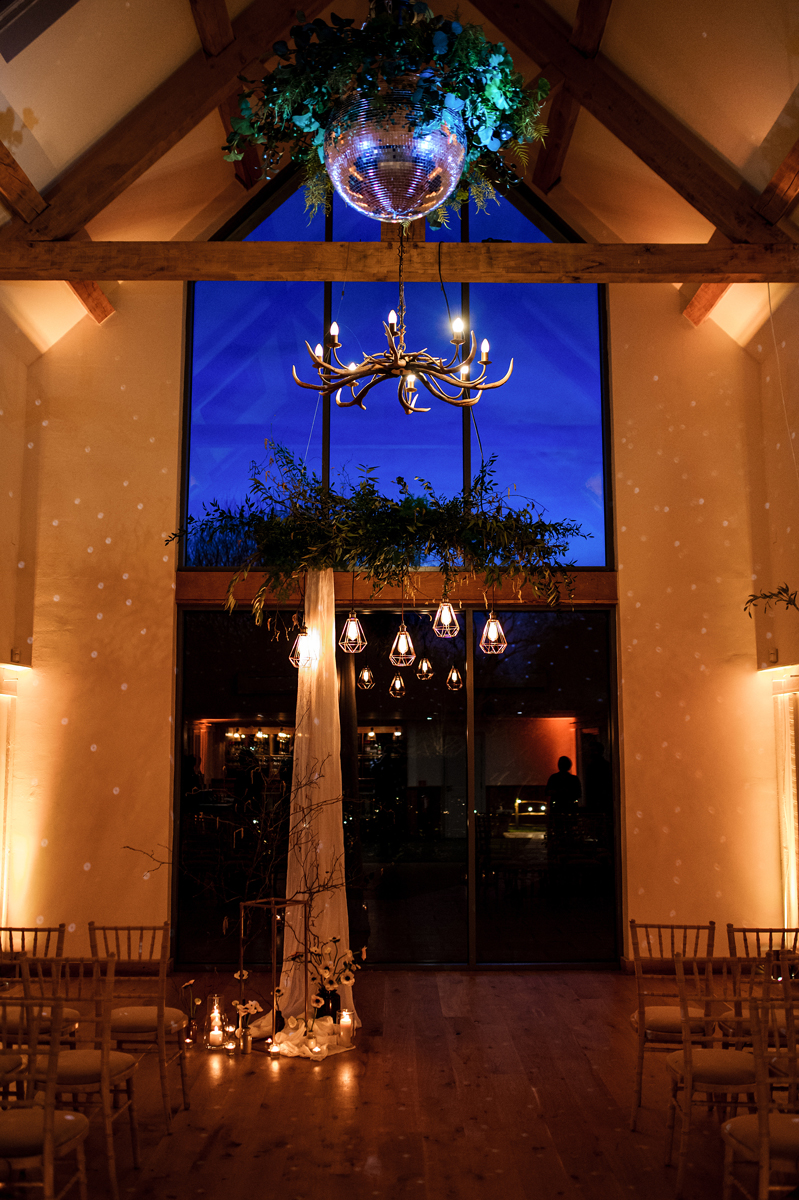 We have waited so long to finally be able to host our Details Date Nights (since November 2019 to be precise) and last month the wait was finally over!
It has been such a joy to welcome back our newly booked Couples and for them to be able to meet and chat to a selection of our super talented Millbridge Court Partners whilst also getting to see the Halls transformed with beautiful displays, tablescapes and installations and being able to enjoy tasty Kalm Kitchen treats and signature drinks. It's the perfect way to start getting inspired and begin to visualise how your very own special day might look!
Below we wanted to share with you all some of the breathtaking details from our Date Night on March 9th where we were so lucky to have all of these incredible MC Partners joining us:
~ Photographer ~
~ Florists ~
Hannah Berry Flowers (Ceremony Hall florals)
The Topiary Tree (Dining Hall florals)
~ Stationery ~
~ Cakes ~
~ Lighting ~
~ Videography ~
~ Hair and Makeup ~
~ Wedding Attire ~
~ Music ~
Keep scrolling to see lots of wonderful Millbridge Court Wedding Day inspiration!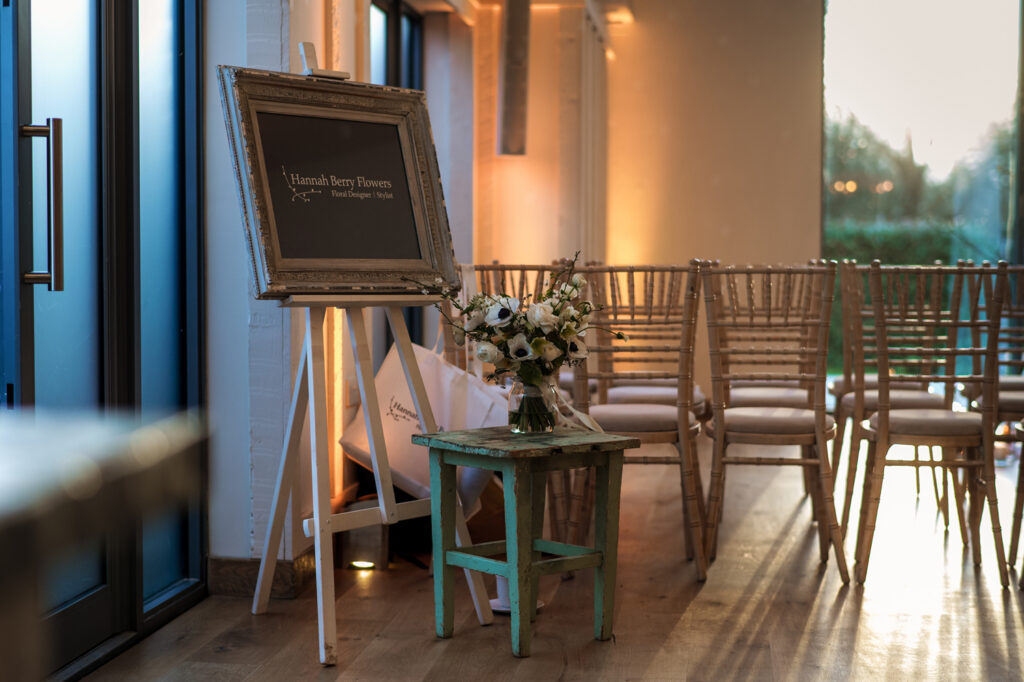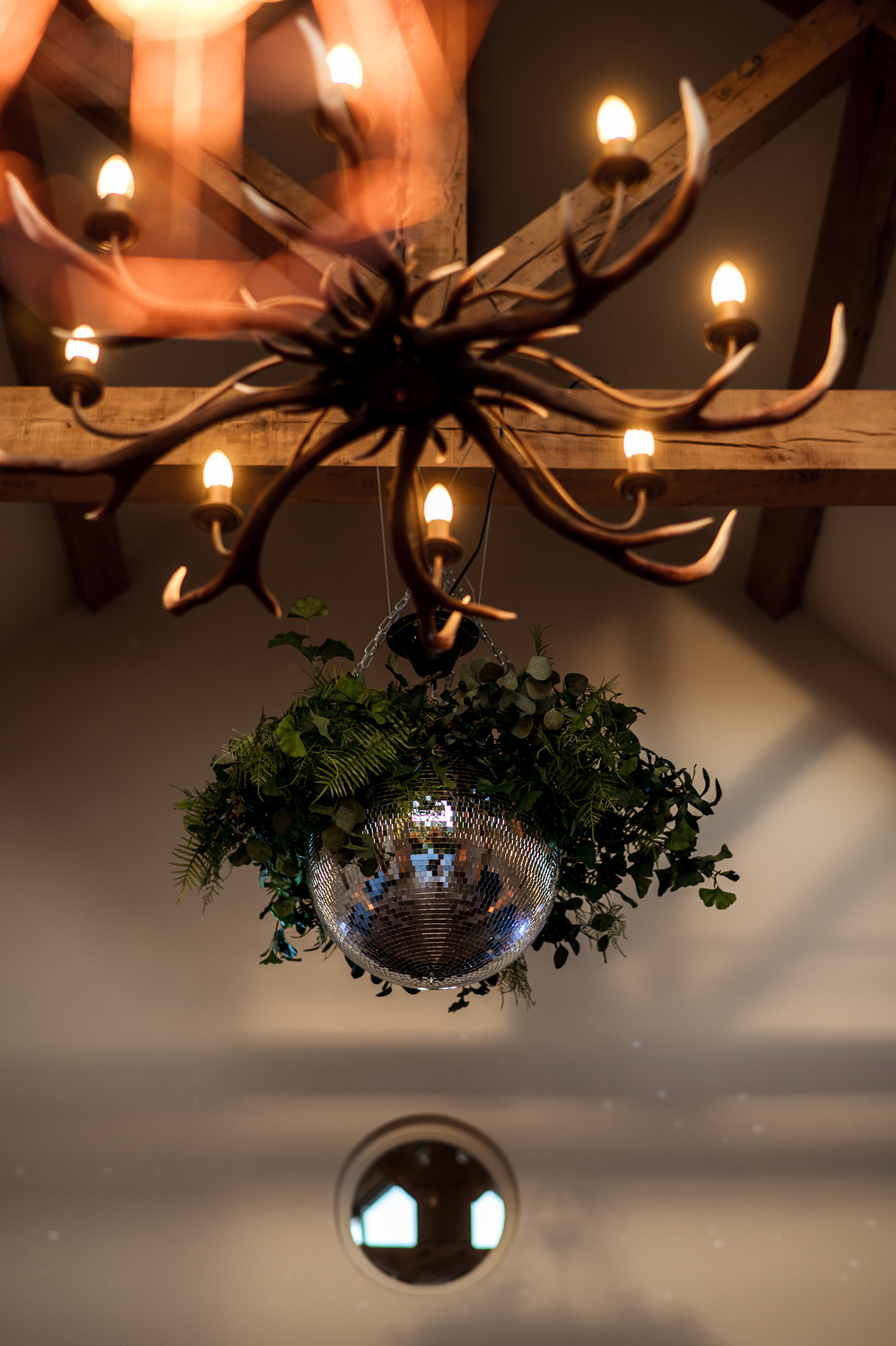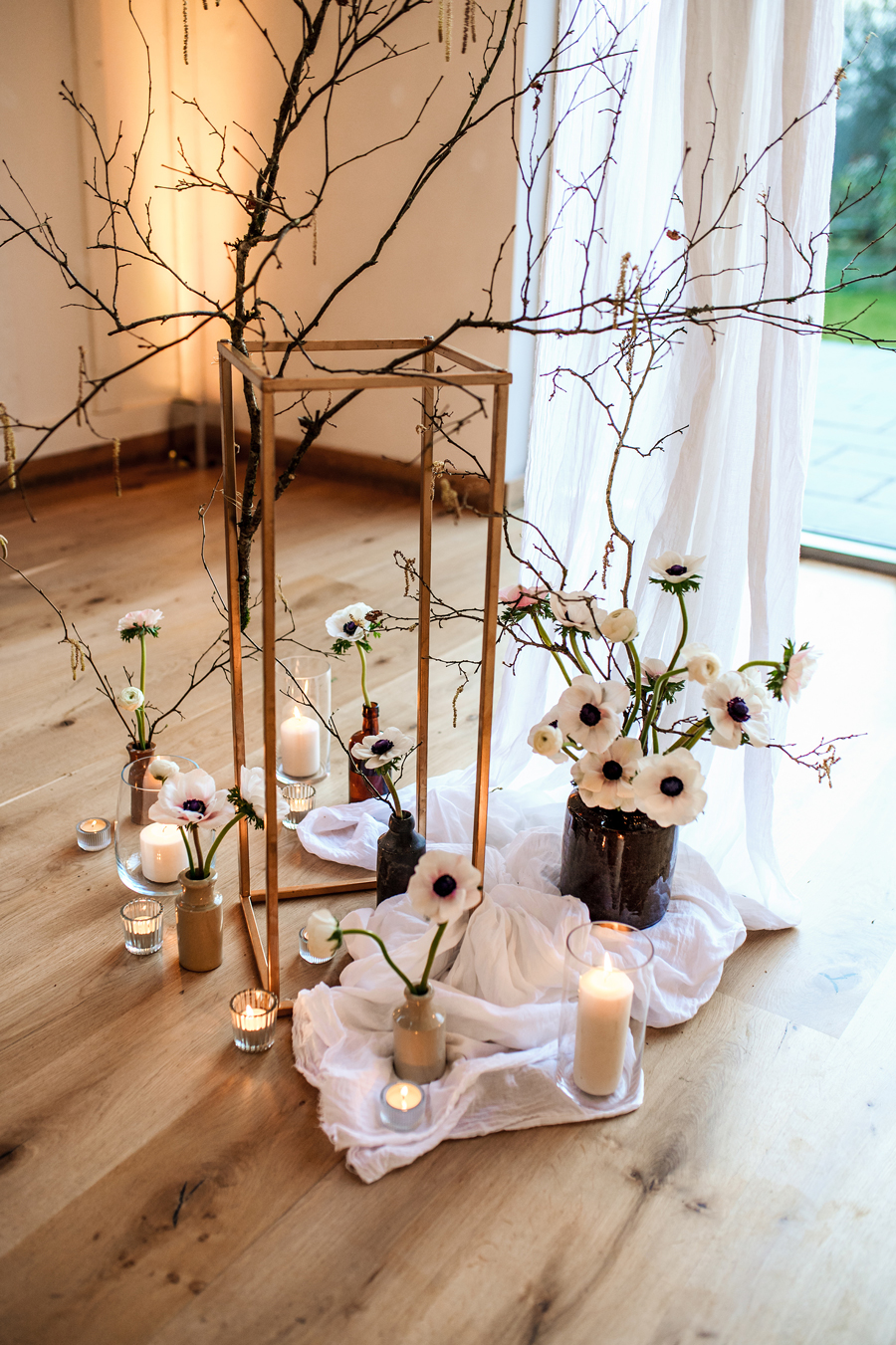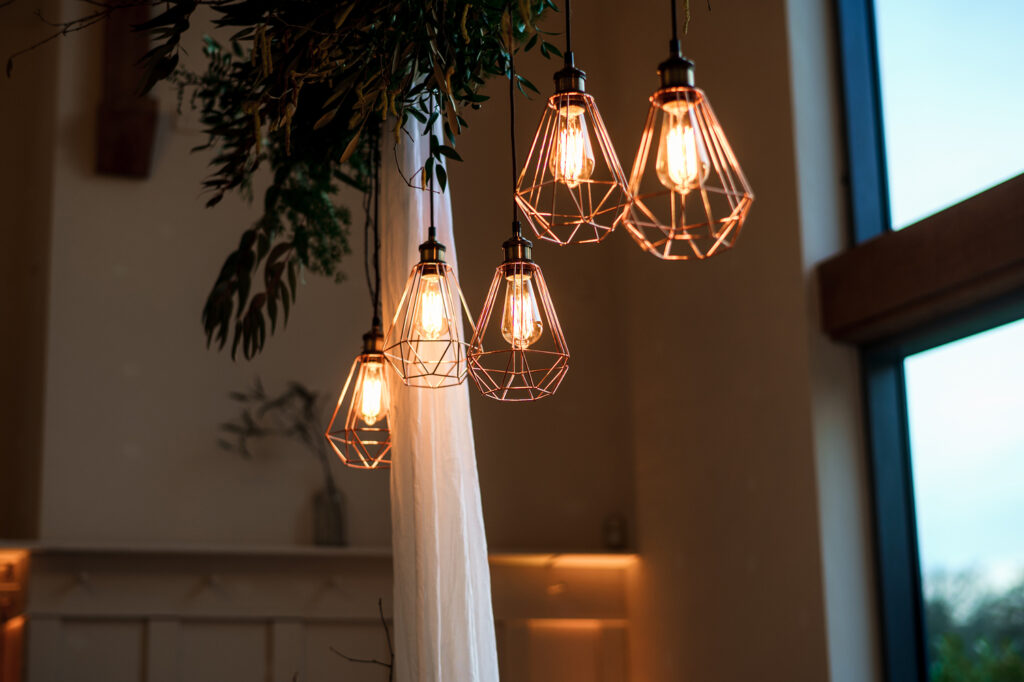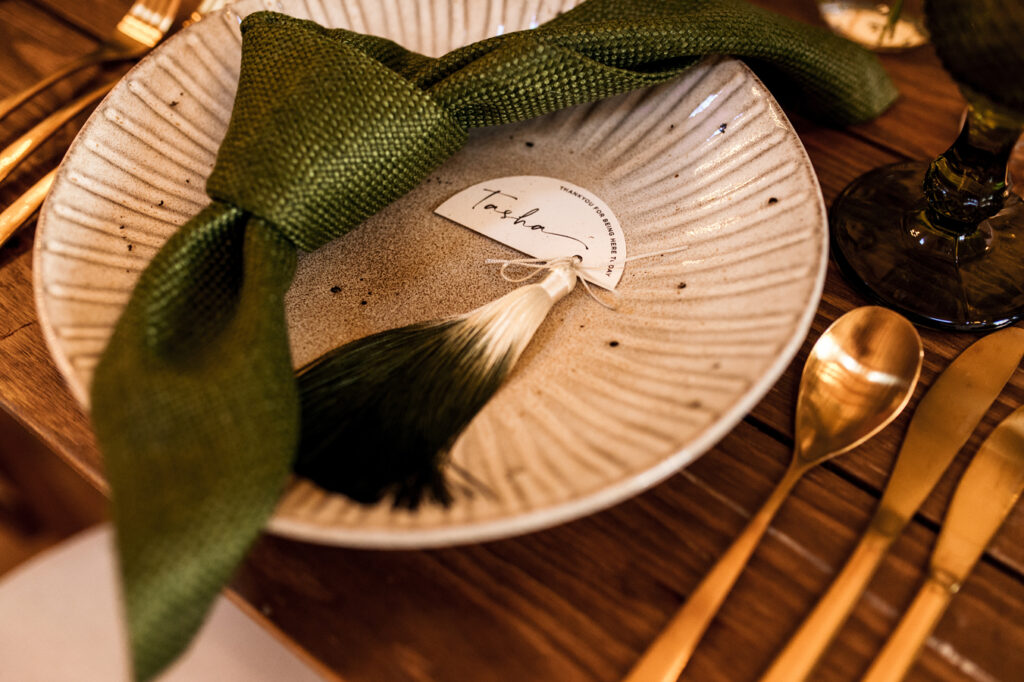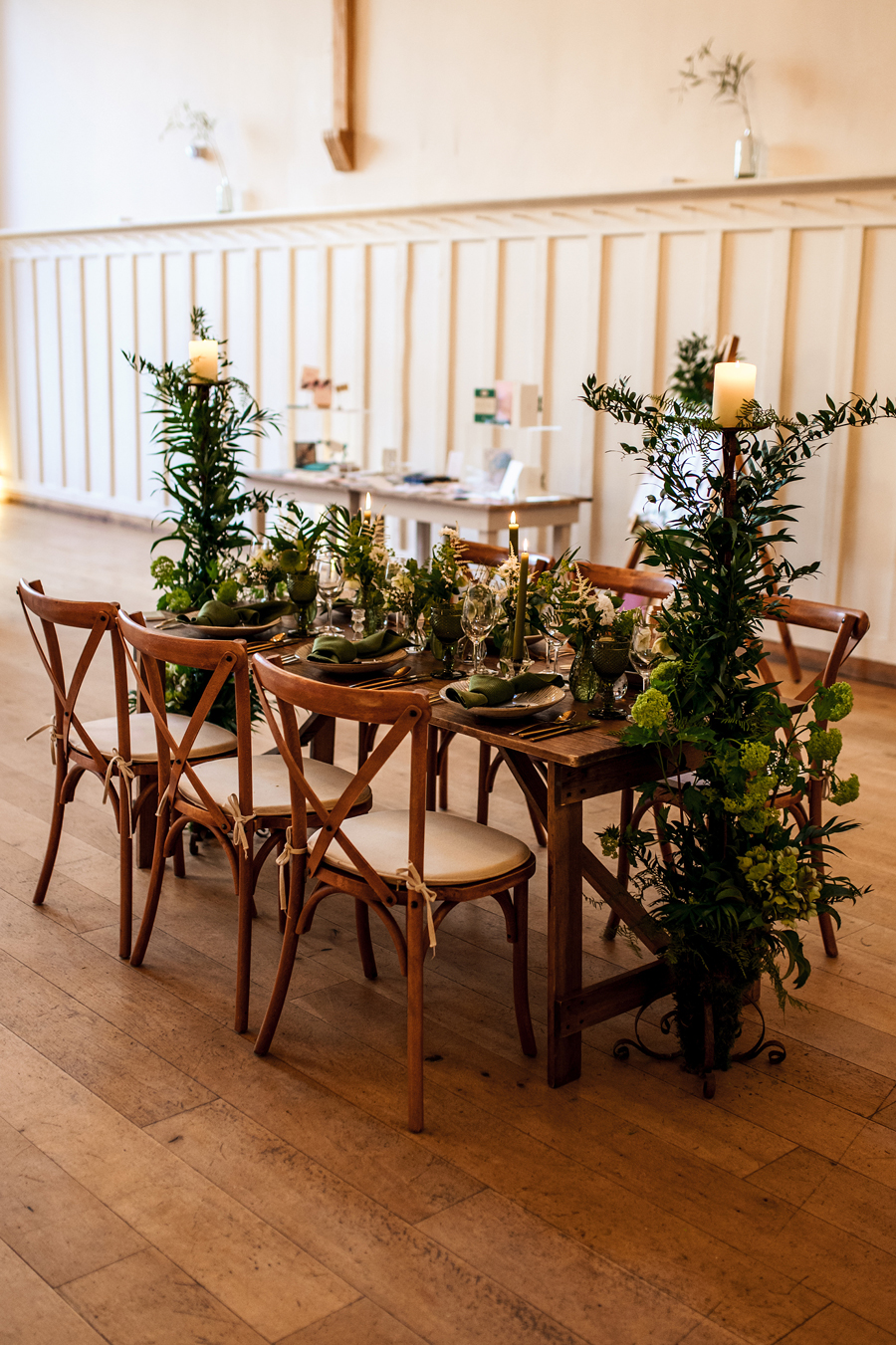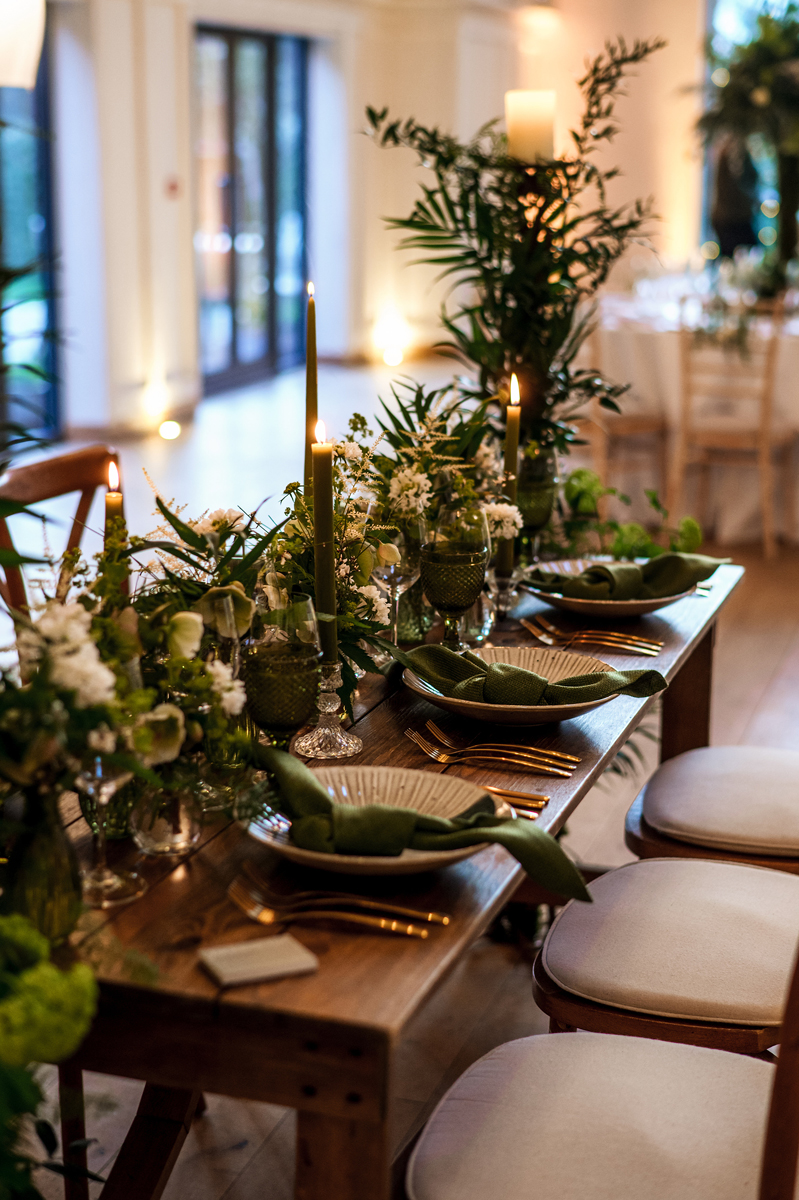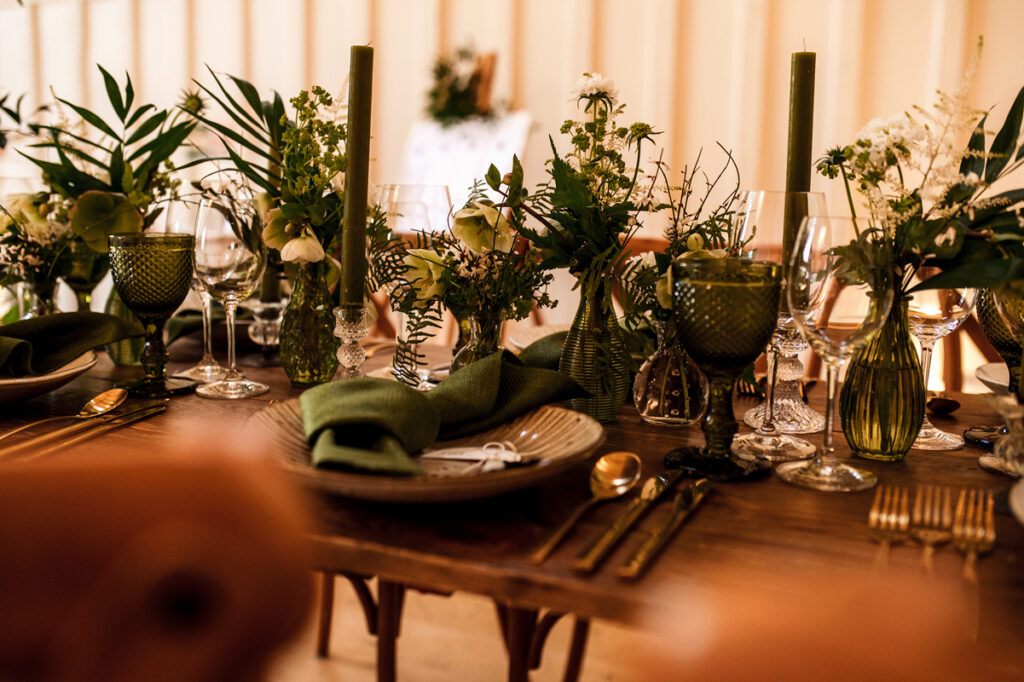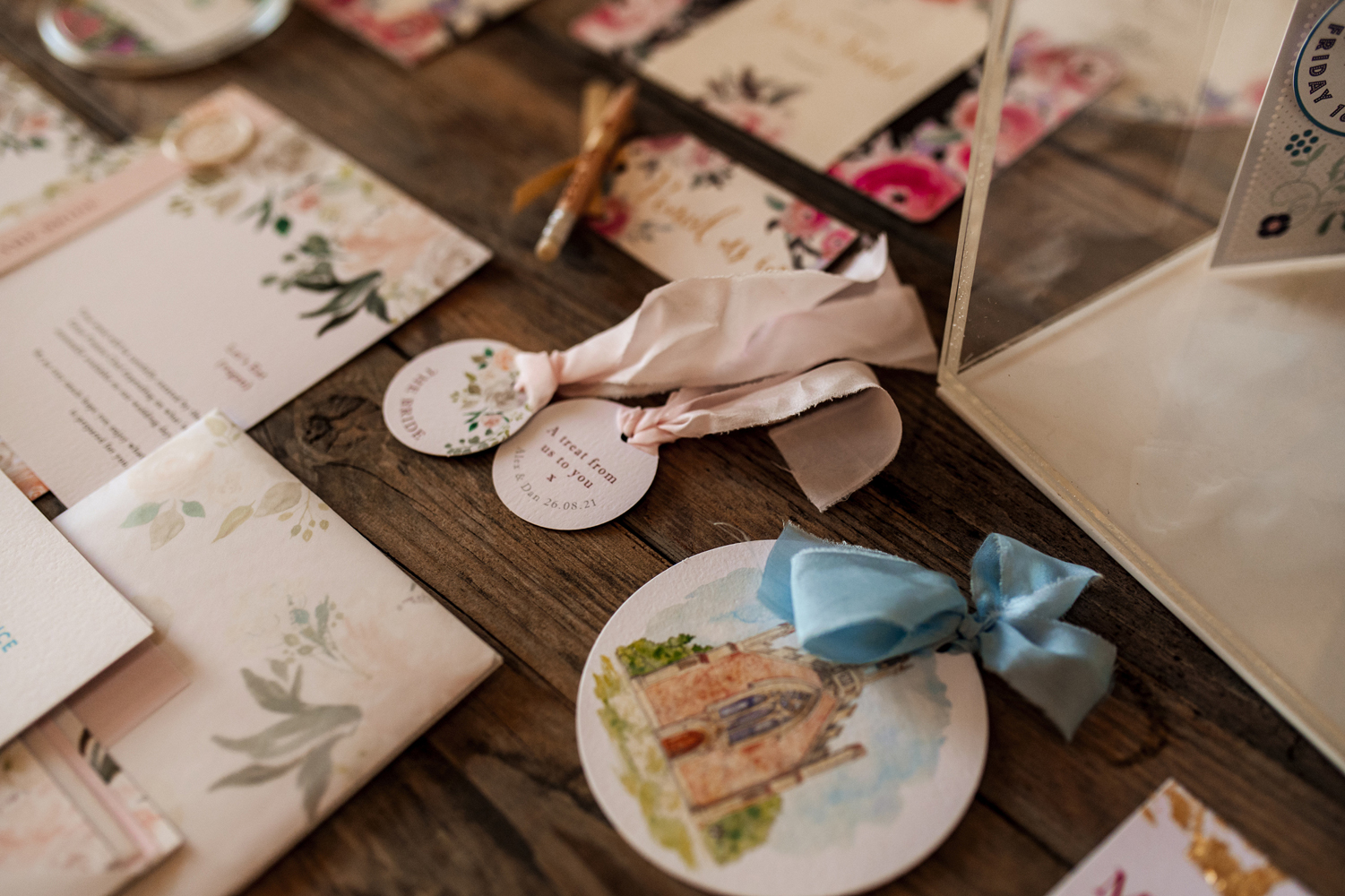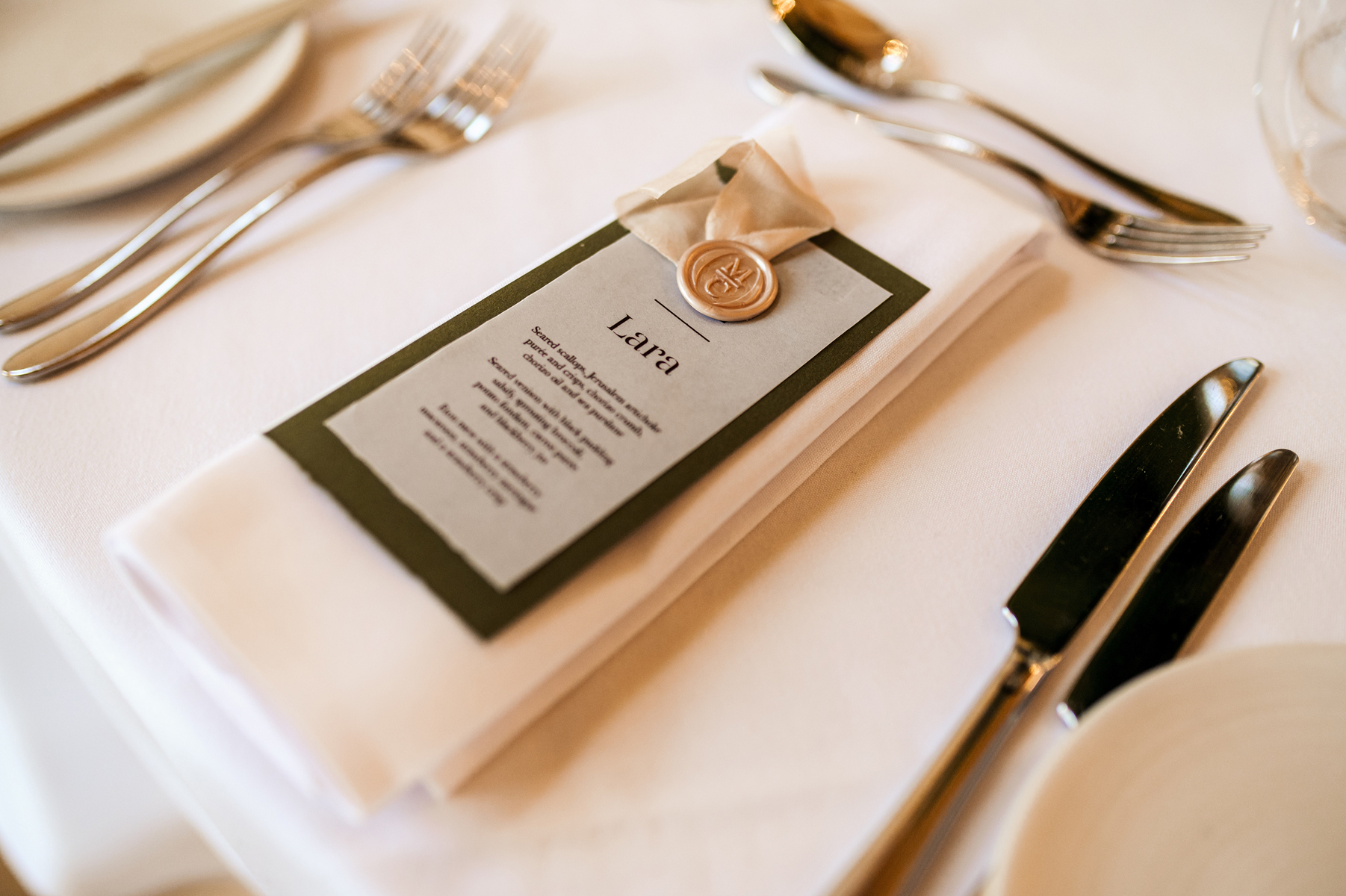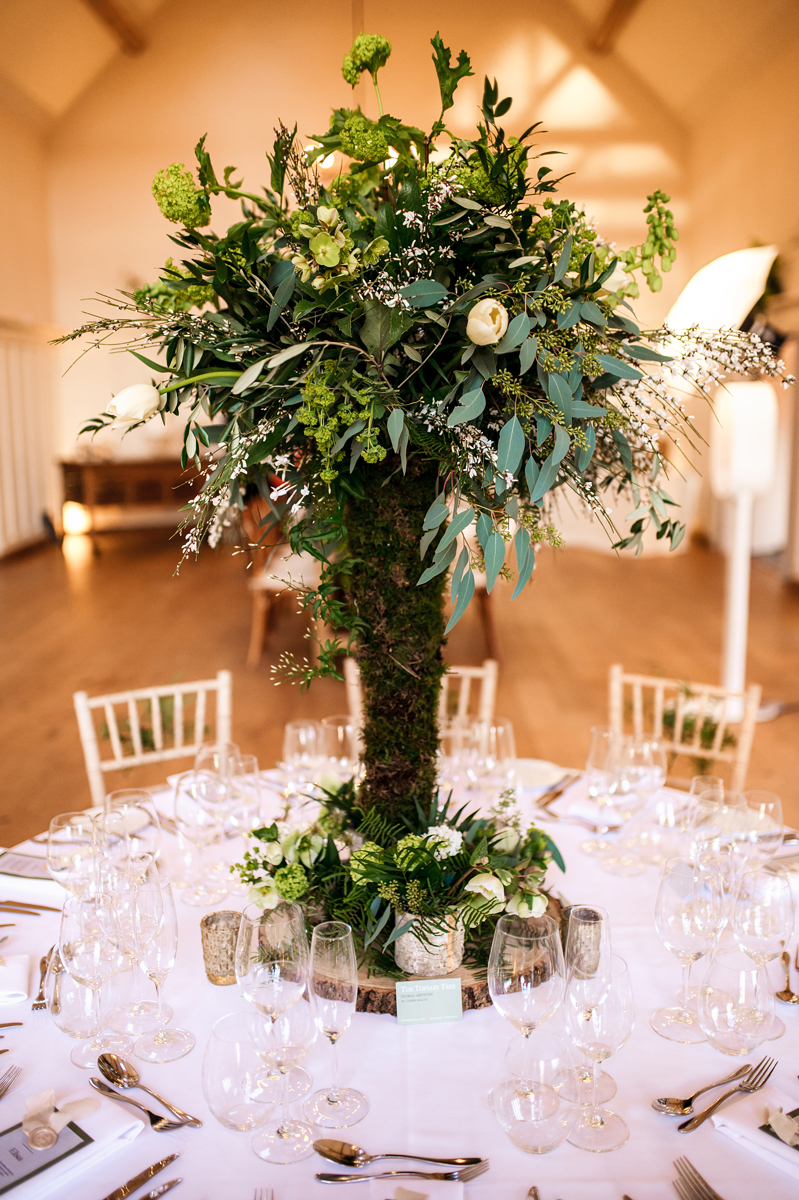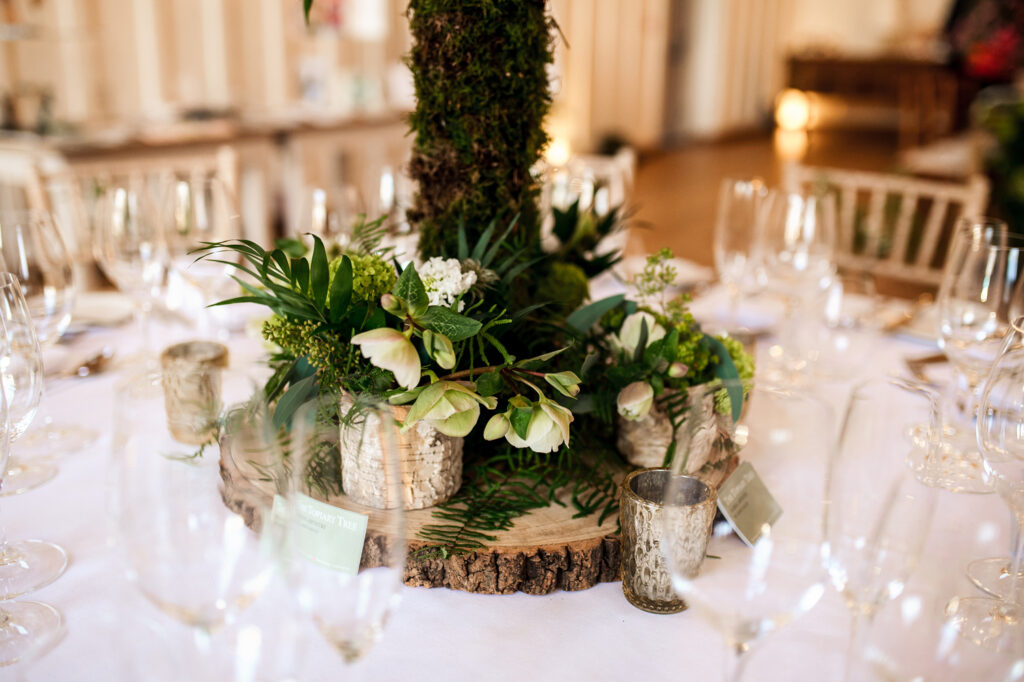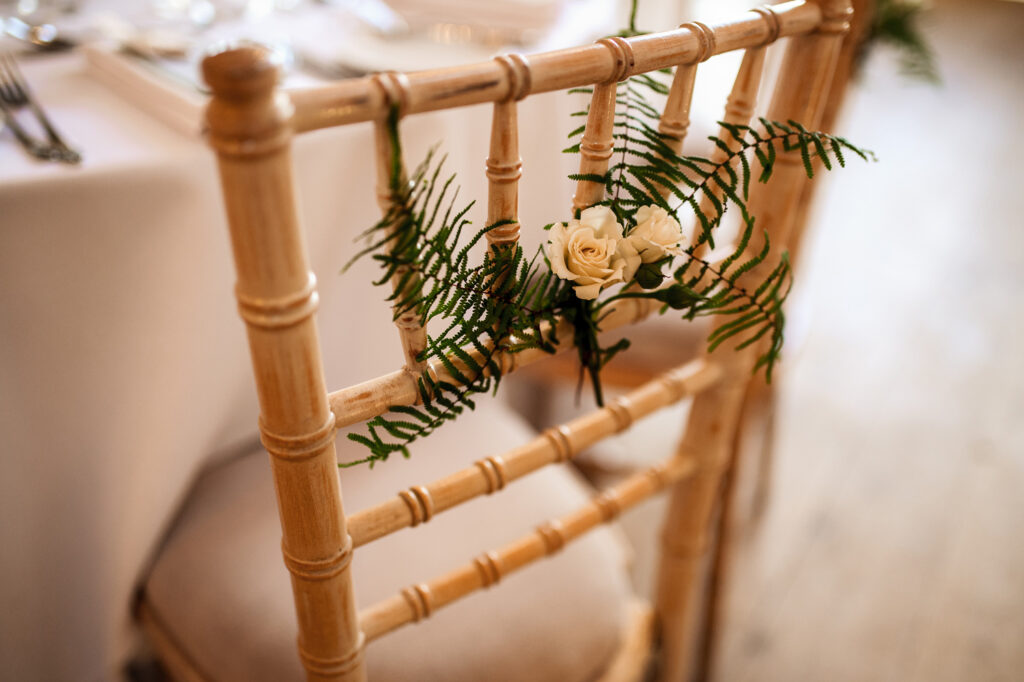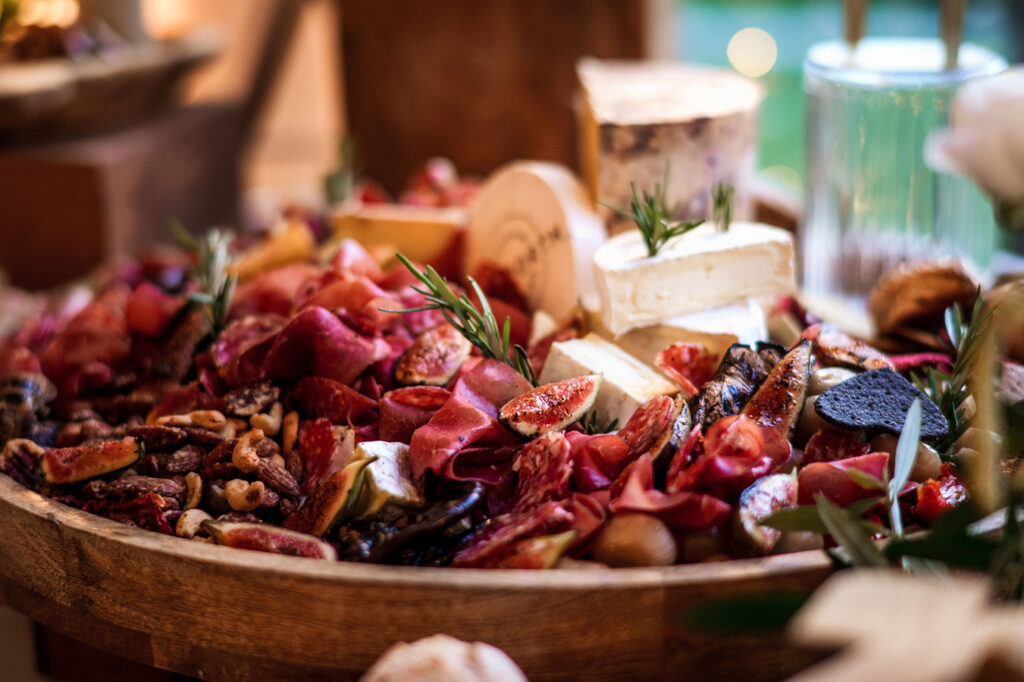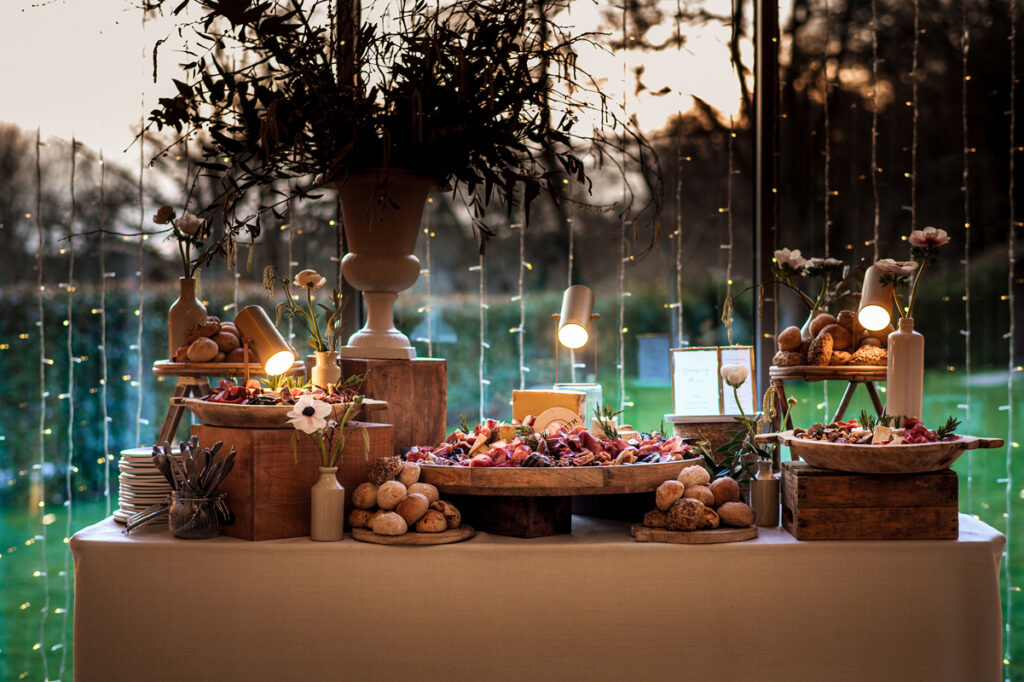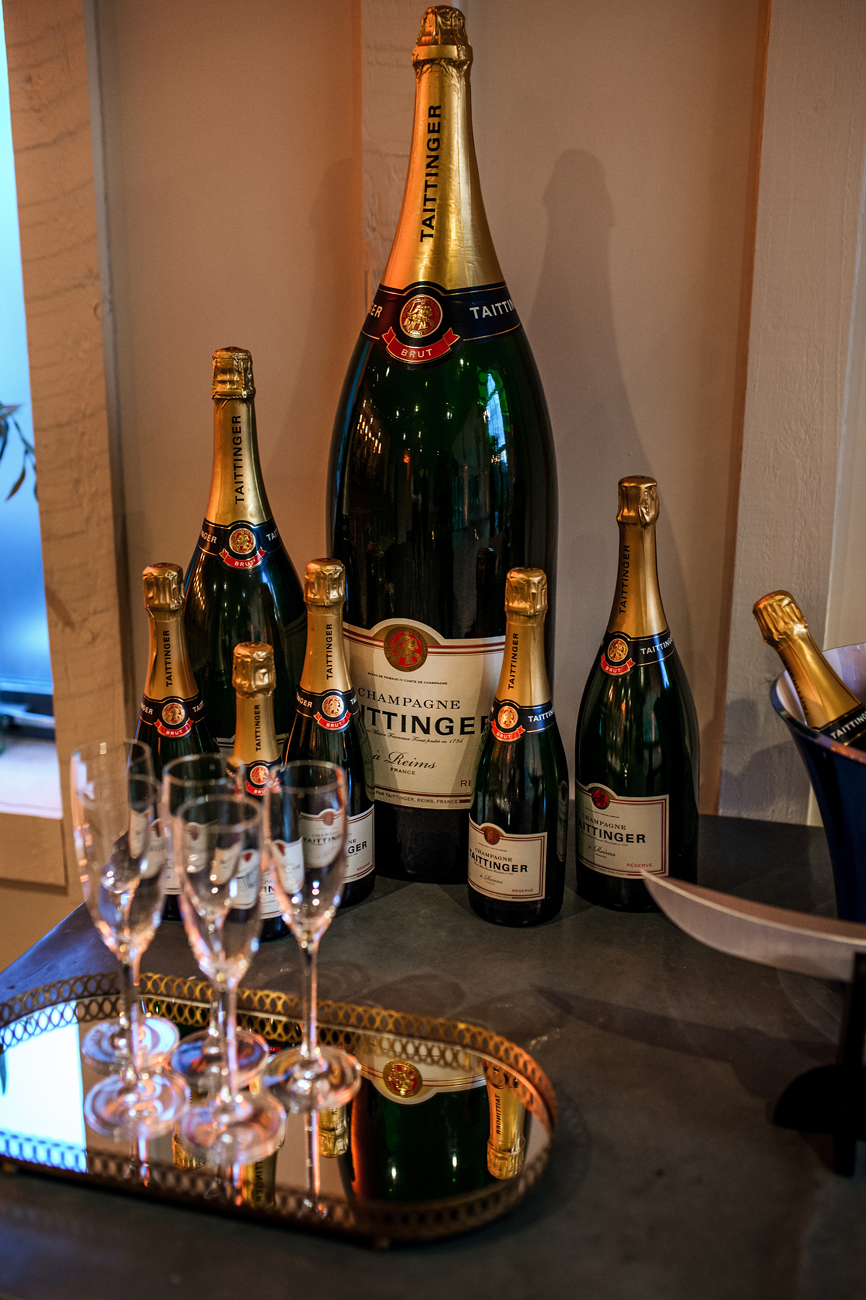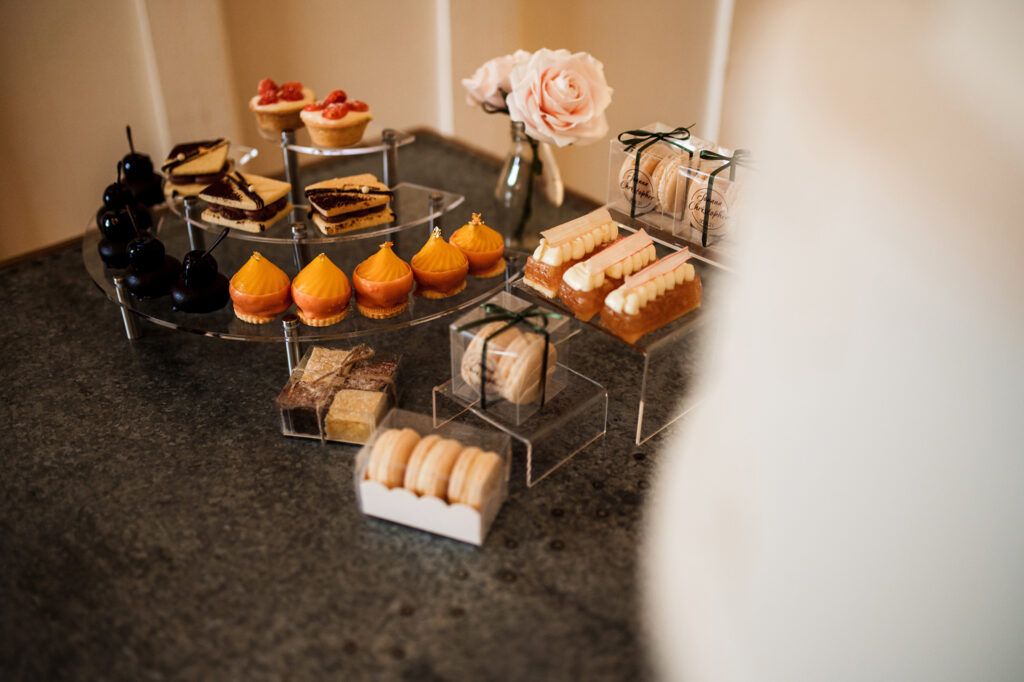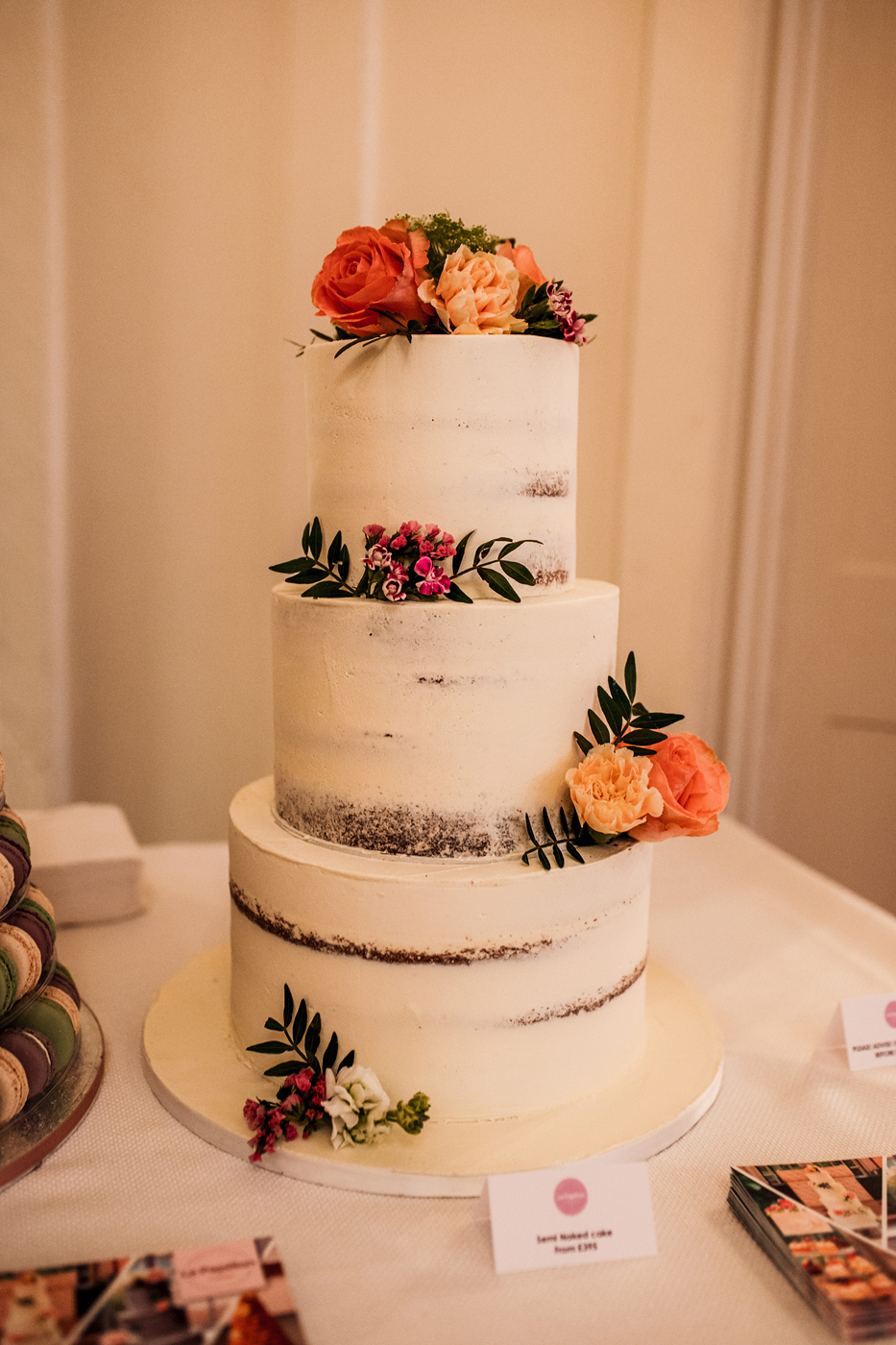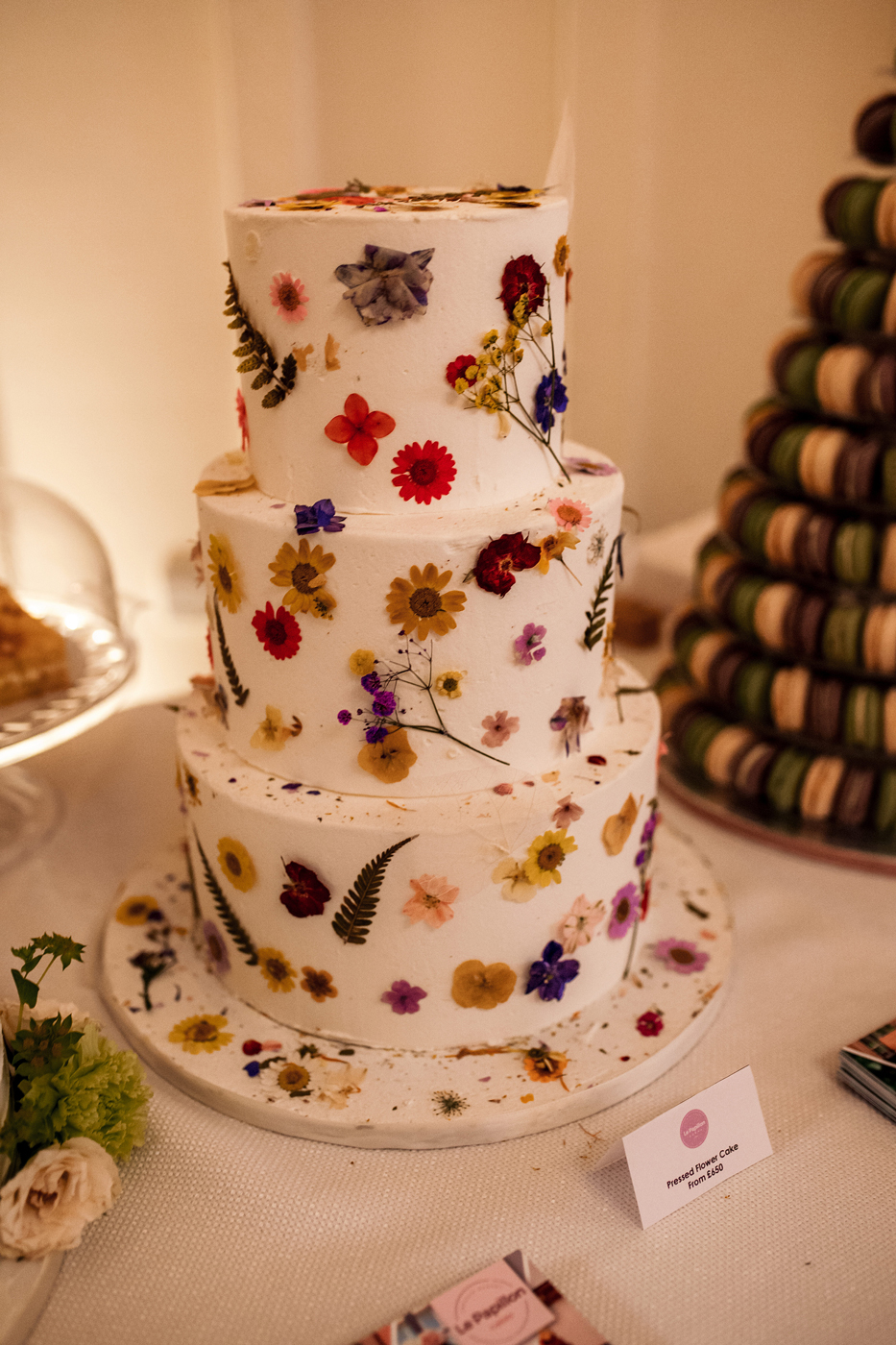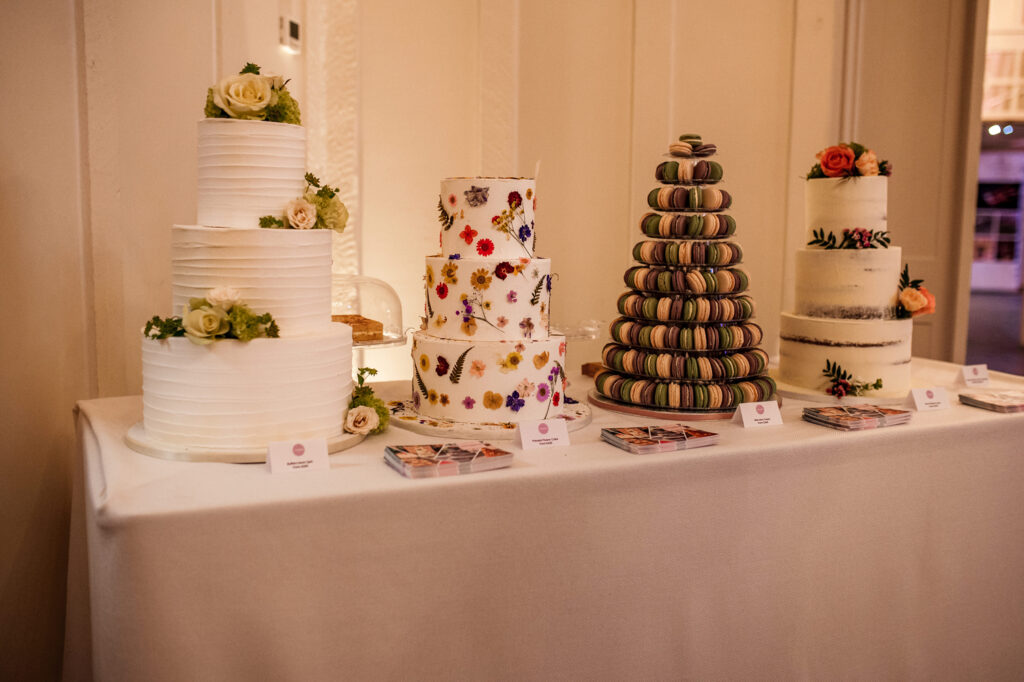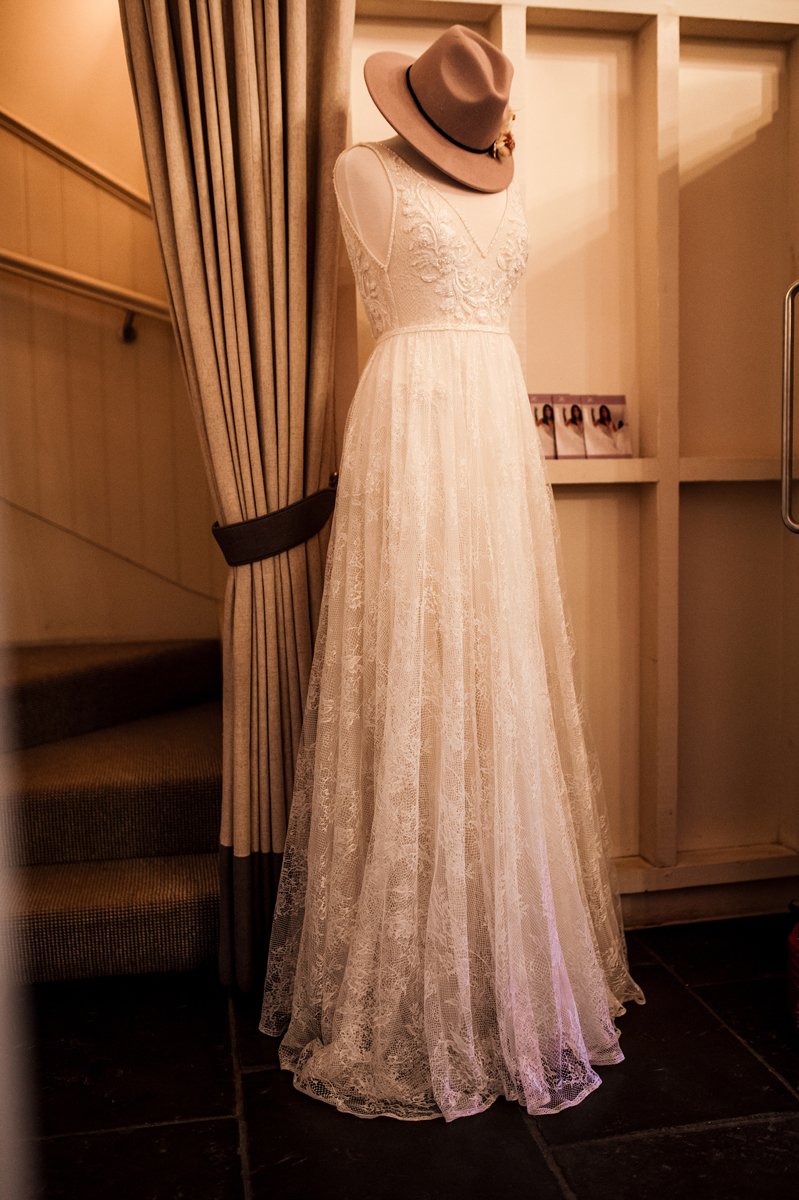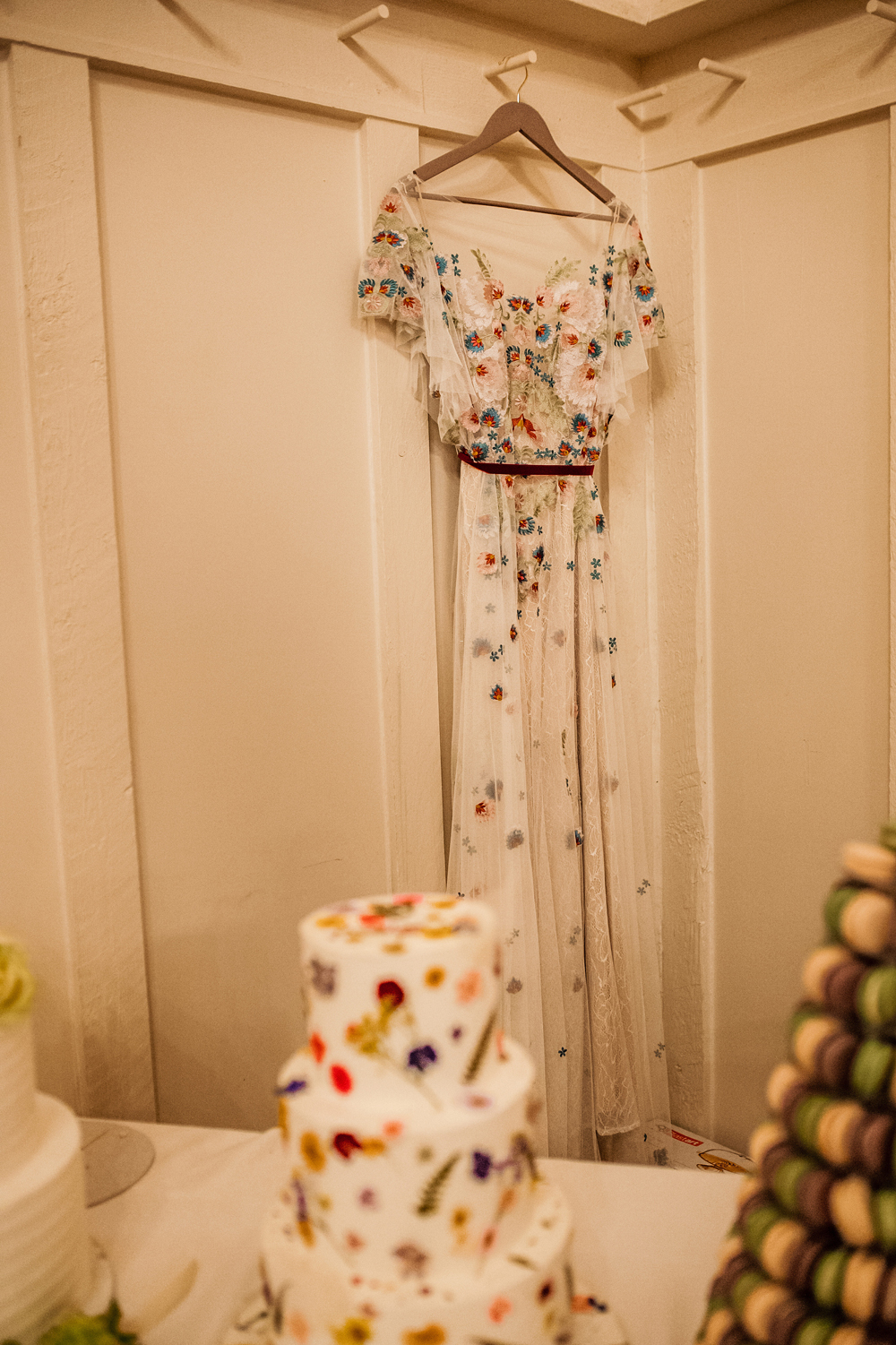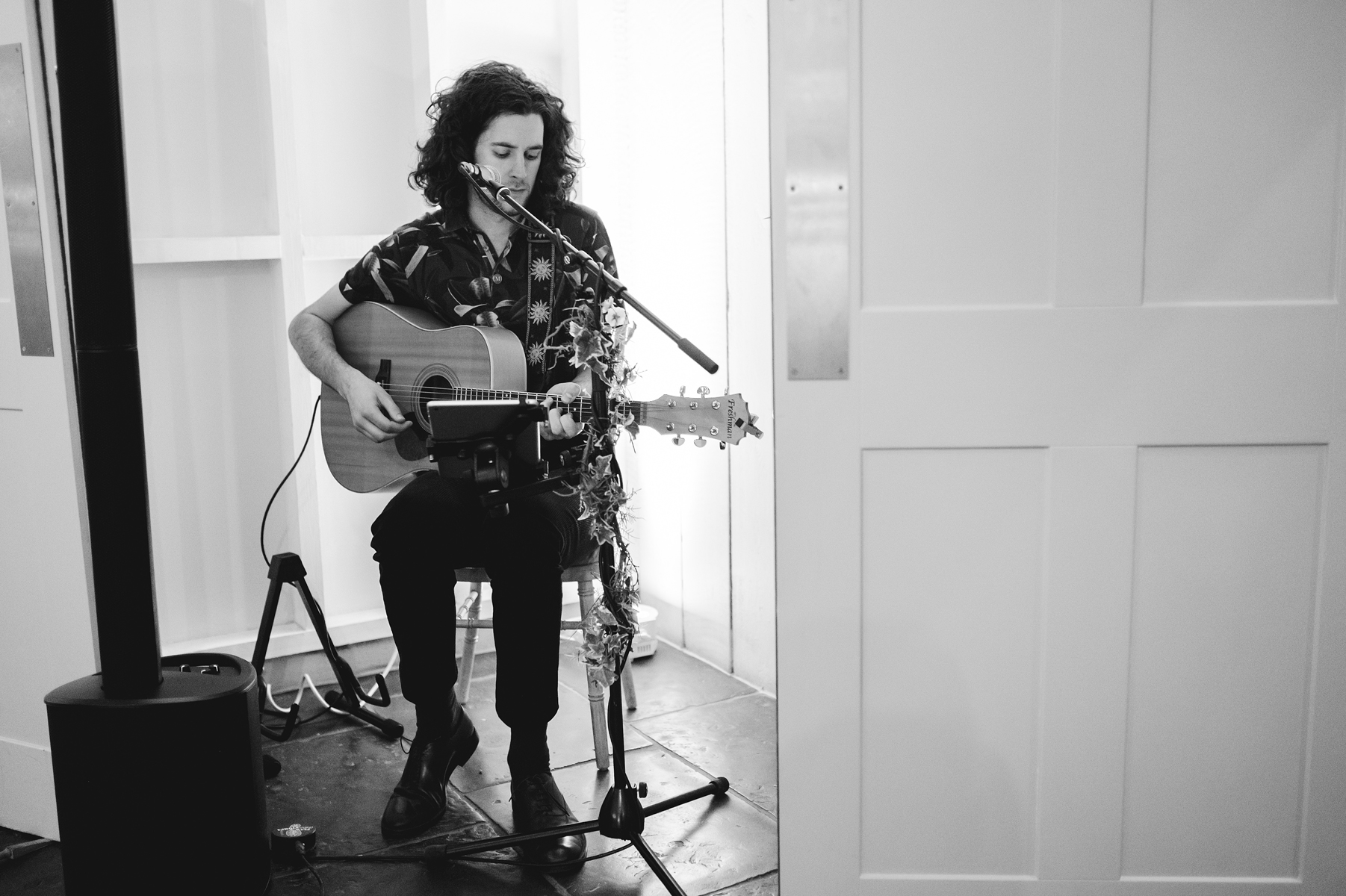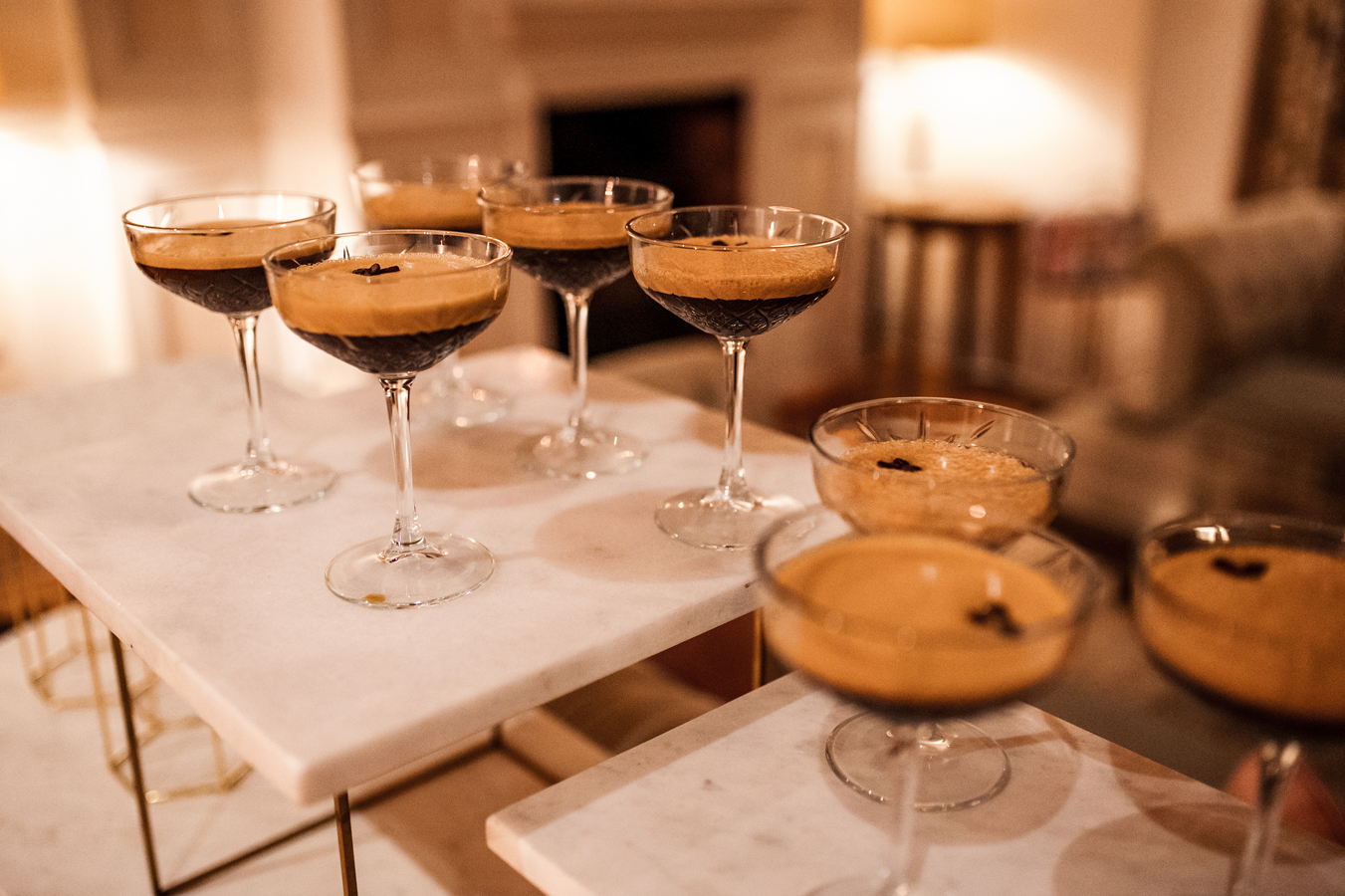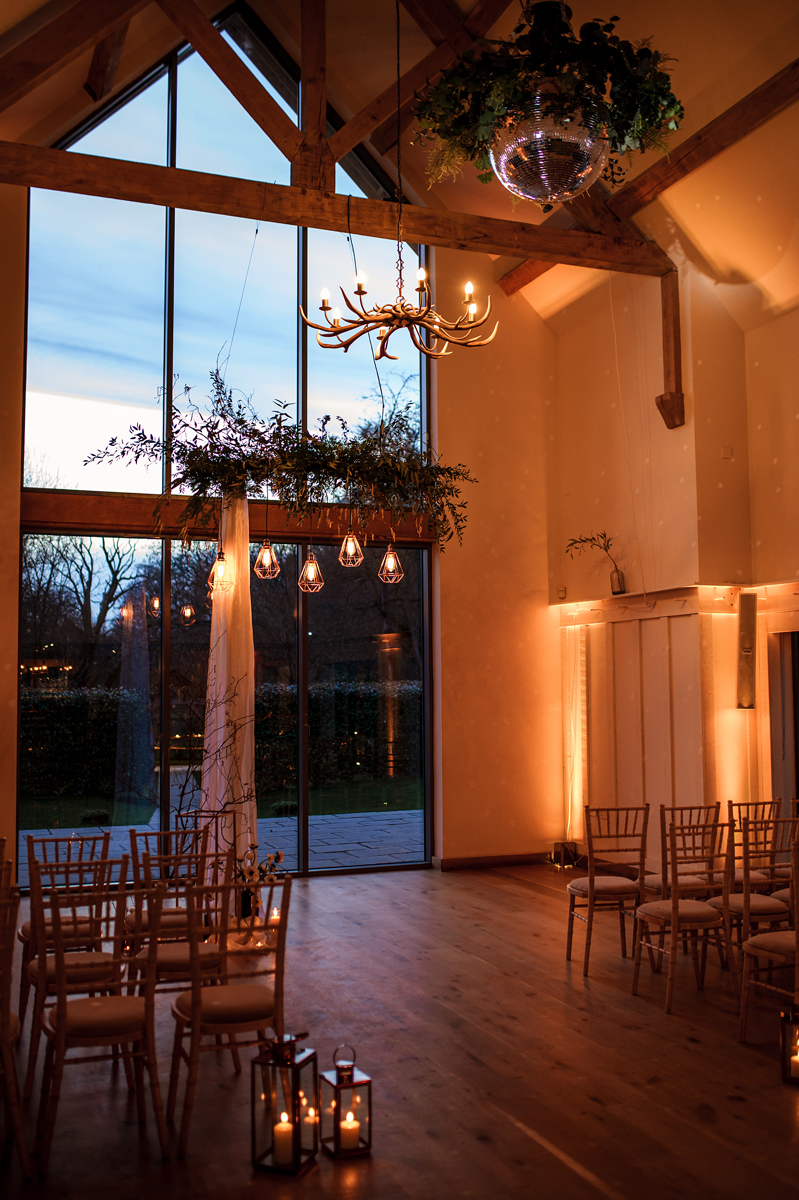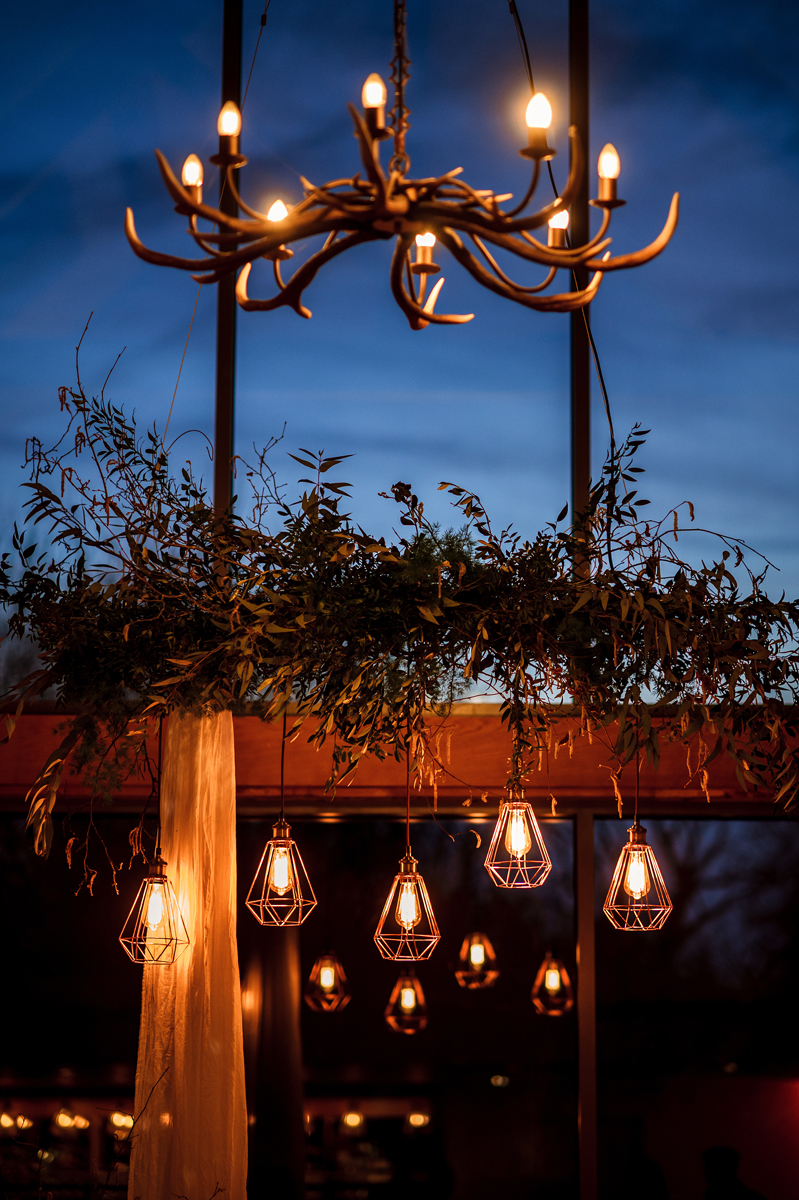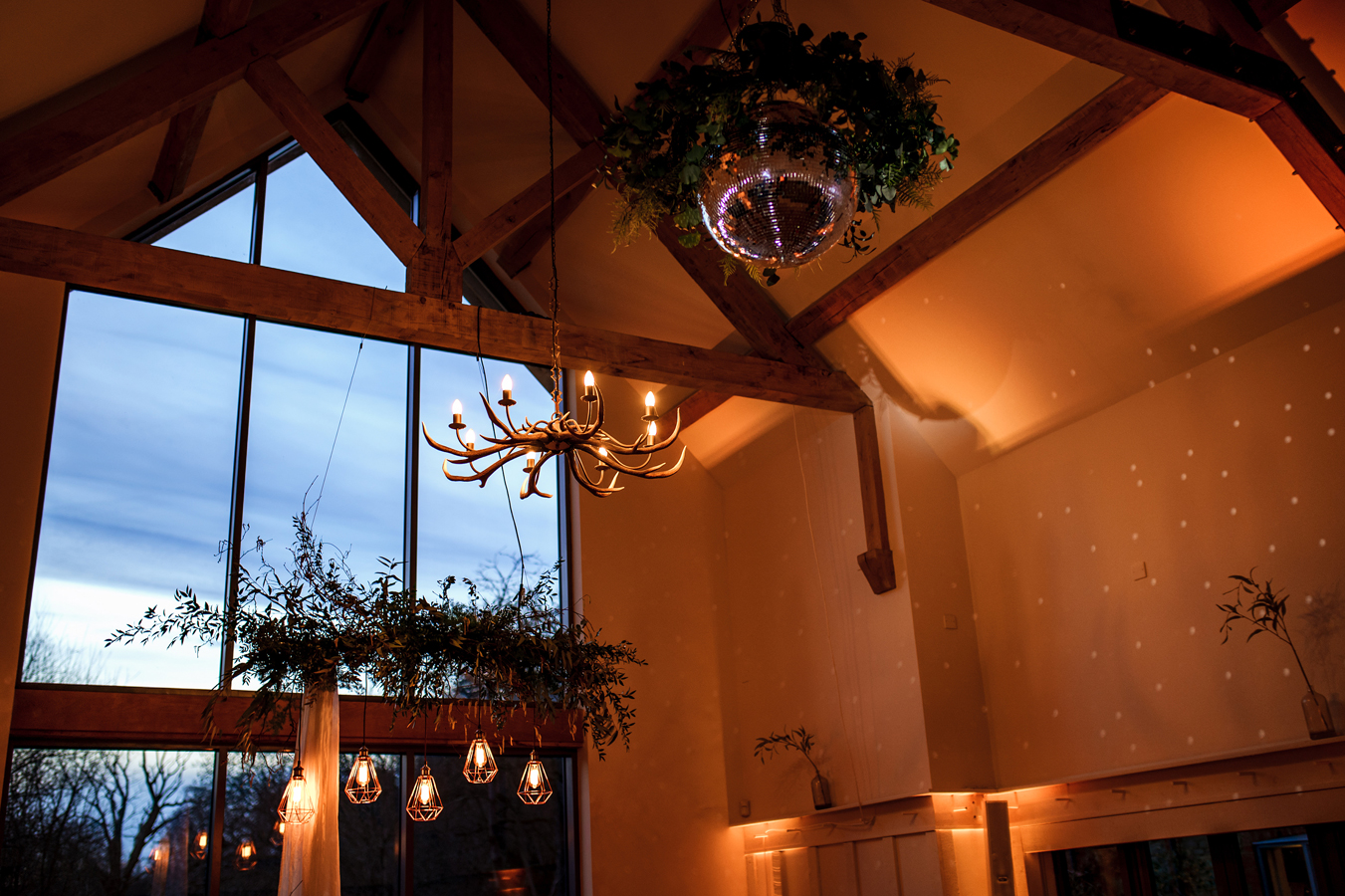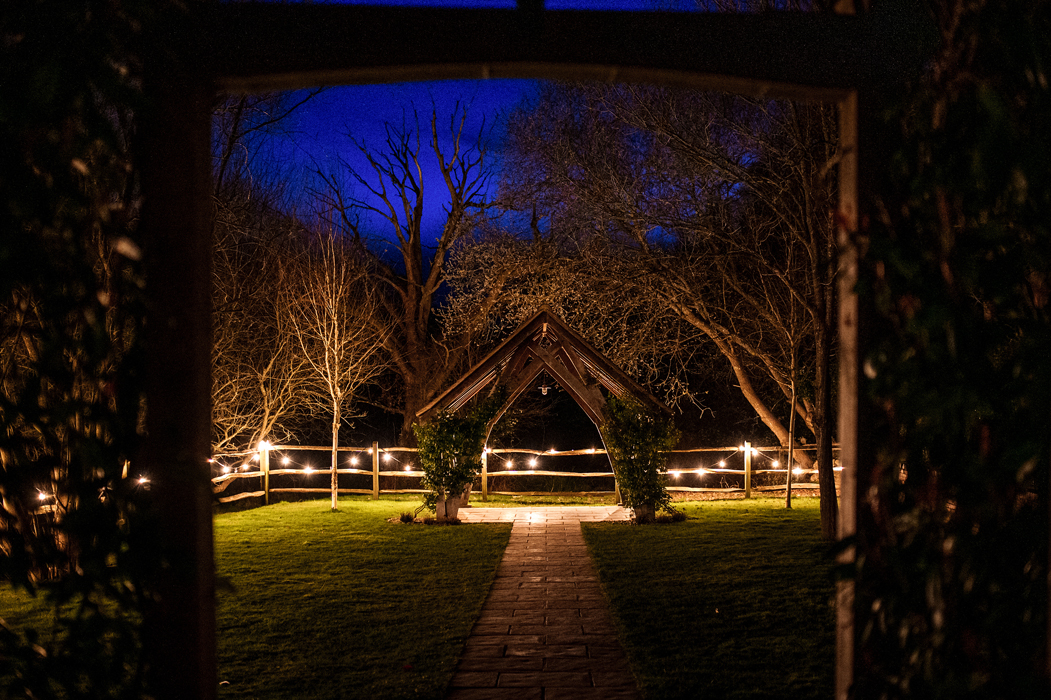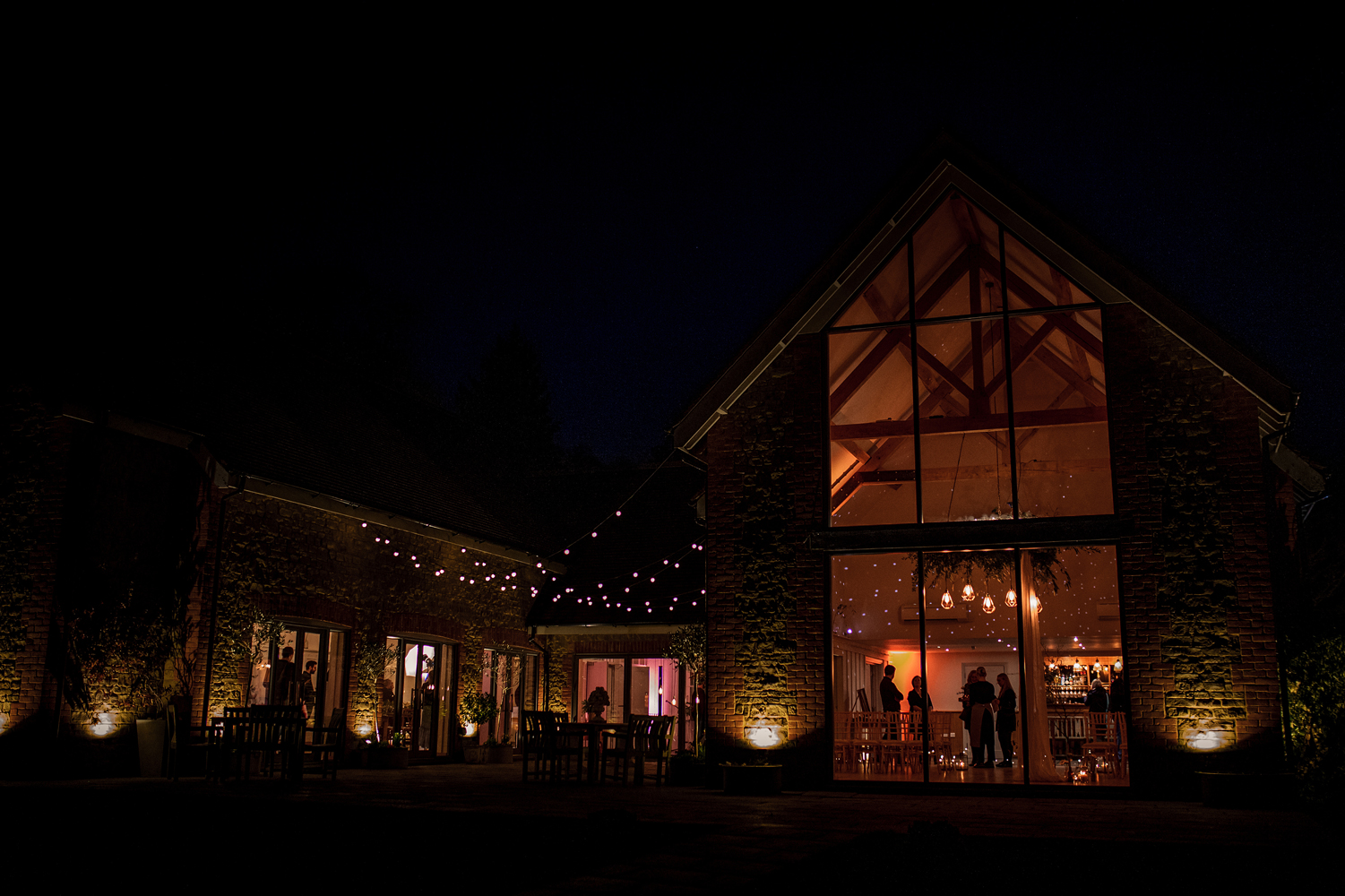 News : 16 / 01 / 22
Winter Wedding Day Inspiration at Millbridge Court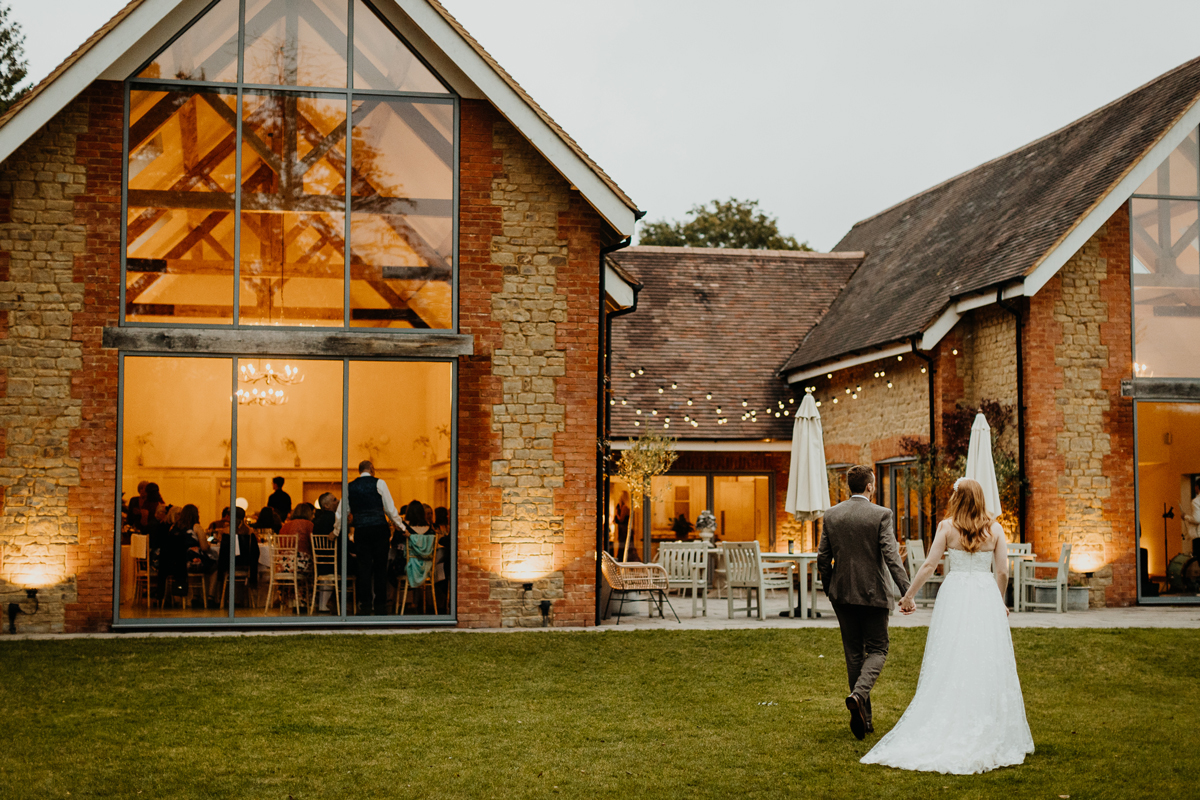 We can't quite put in to words how amazing it was to see so many of our amazing Millbridge Court Couples finally be able to say 'I Do' in 2021!
Throughout the Summer, Autumn and Winter of last year we played host to gorgeous Wedding Day after gorgeous Wedding Day and it has made us so happy since then to see our inbox flooded with beautiful imagery from the wonderfully talented professional photographers that have captured each of these days, so, this week, we wanted to share with you just a small selection of imagery that we have received from Weddings that took place here at Millbridge Court during the Winter months.
Wedding Days at this time of year always bring with them the most gorgeous colour palettes, twinkling lights and romantic candlelight, delicious, warming Menu choices, seasonal florals and foliage and so much more that we adore, and you can find below just a smidge of all of that gorgeousness to give you some Wintery Inspiration for your Big Day. Enjoy!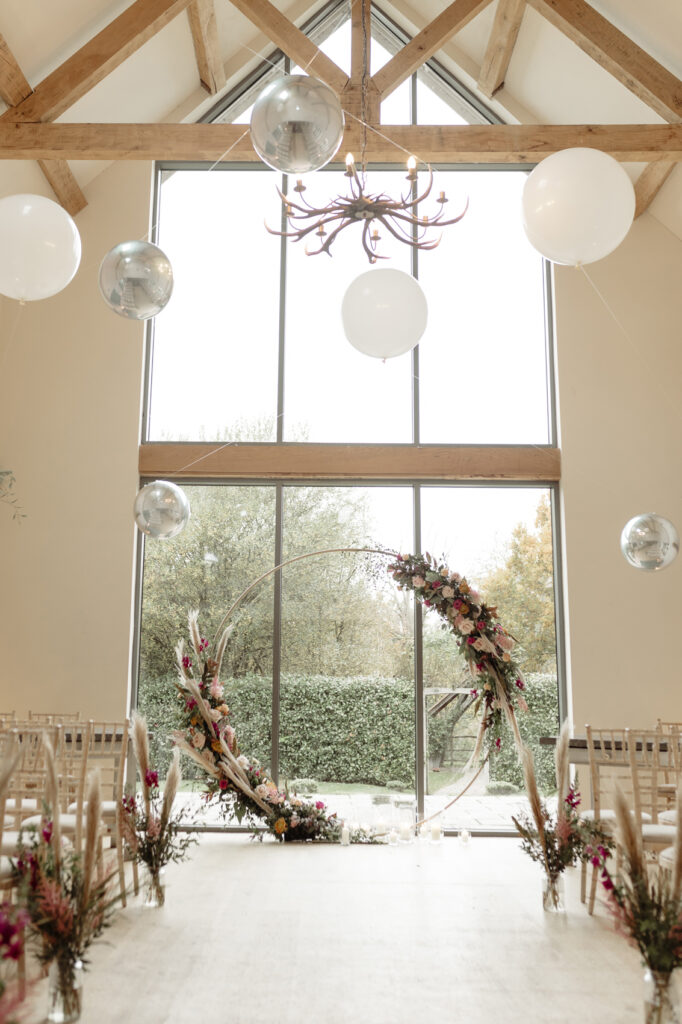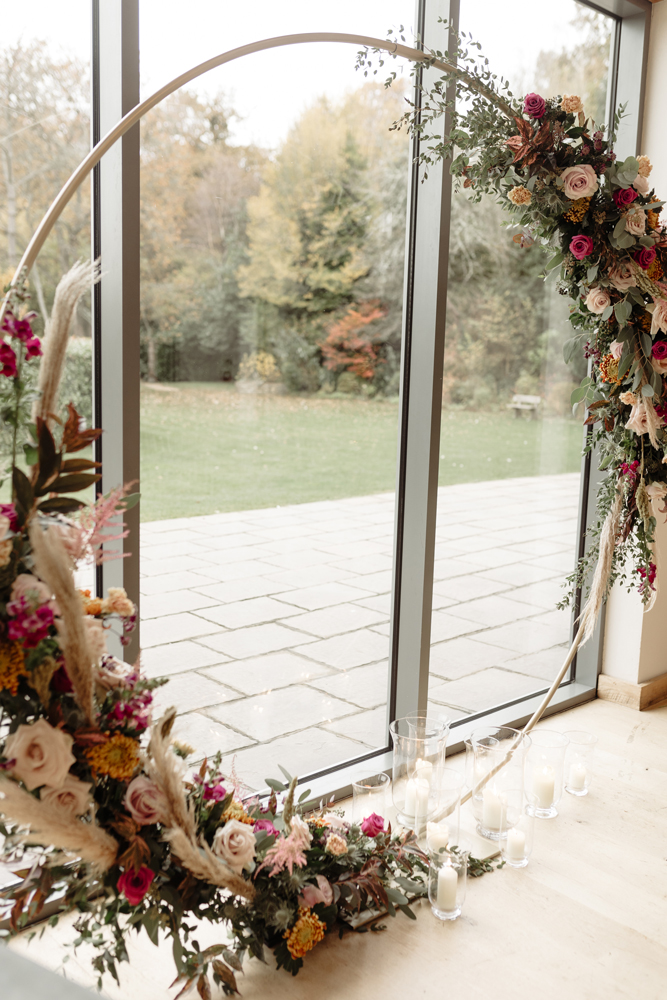 L- Jonny MP Photography; R- Boutique Bloooms, Bubblegum Balloons, Kerry Ann Duffy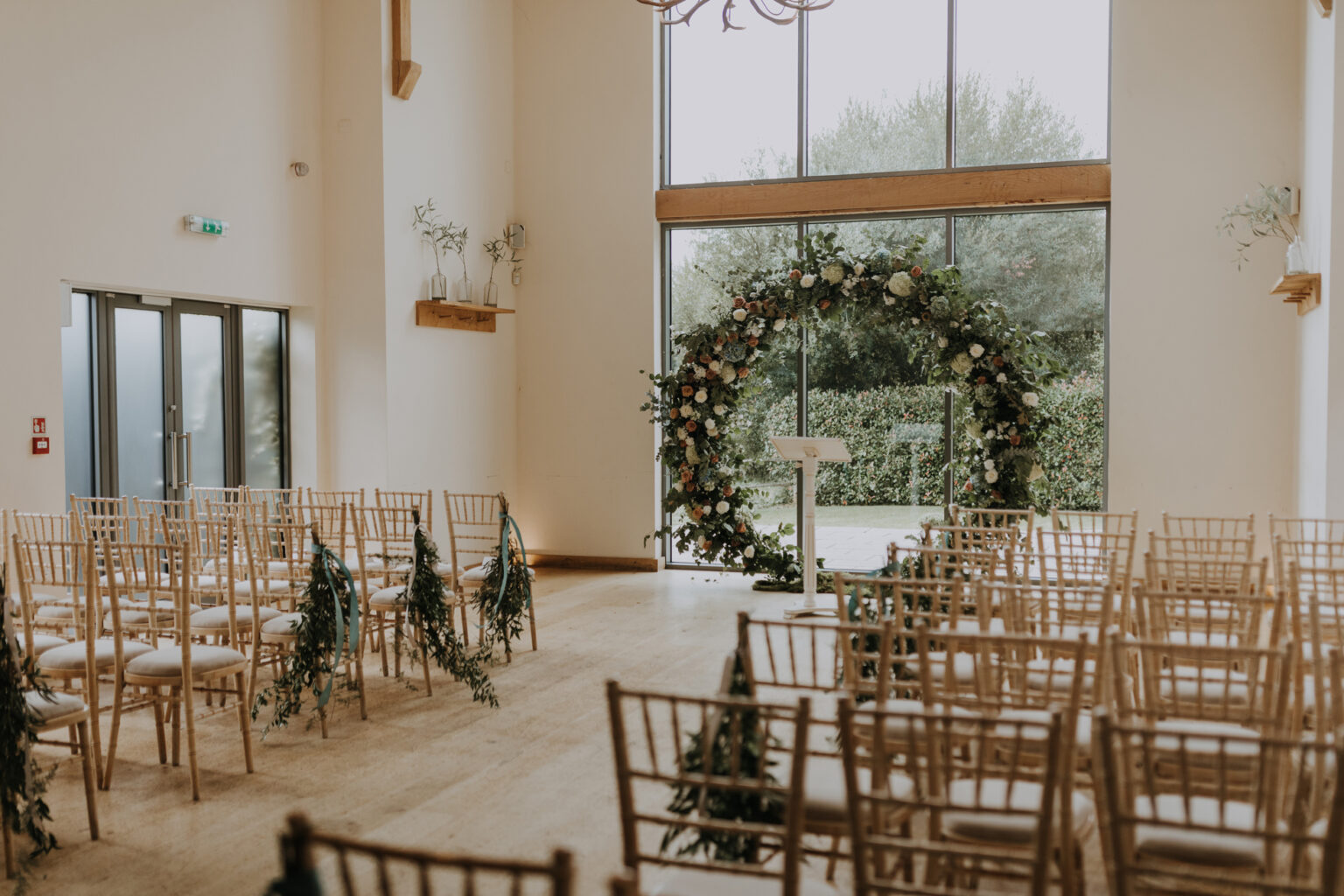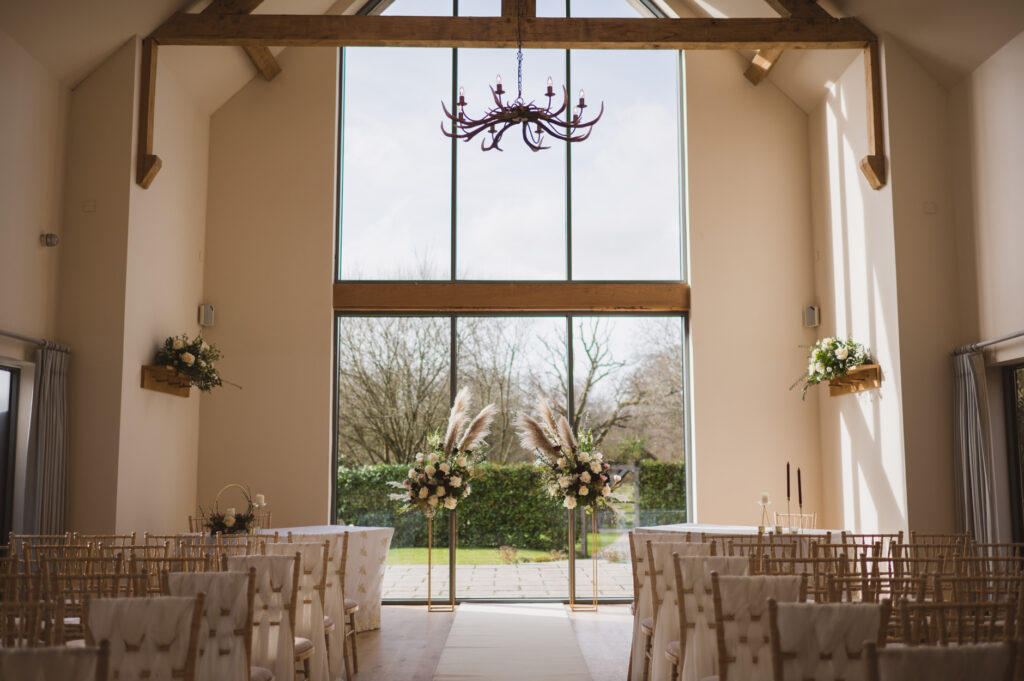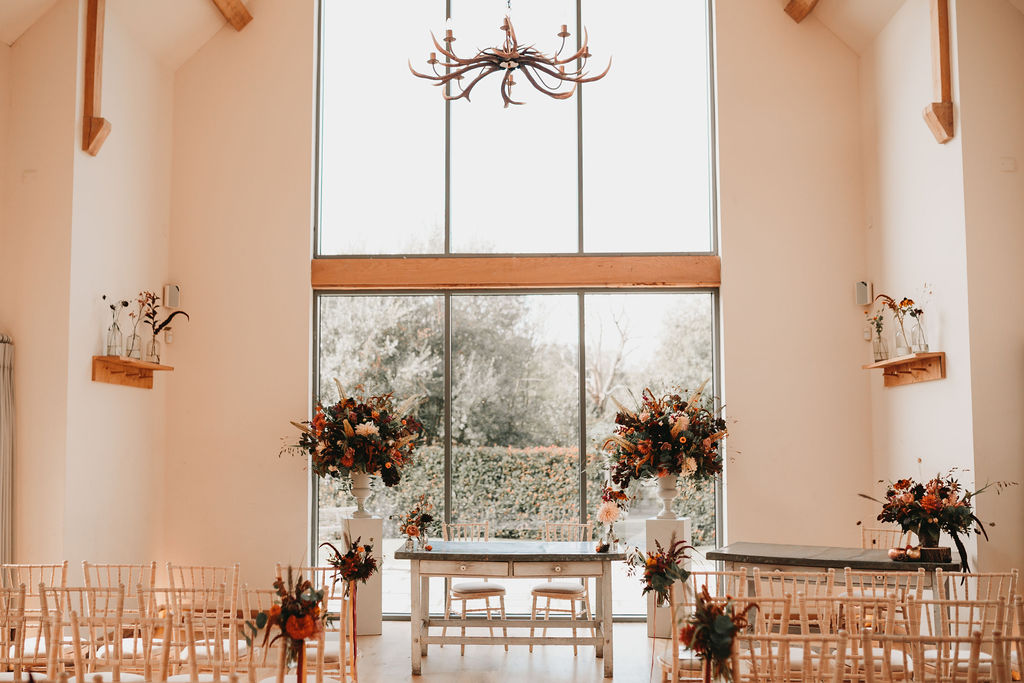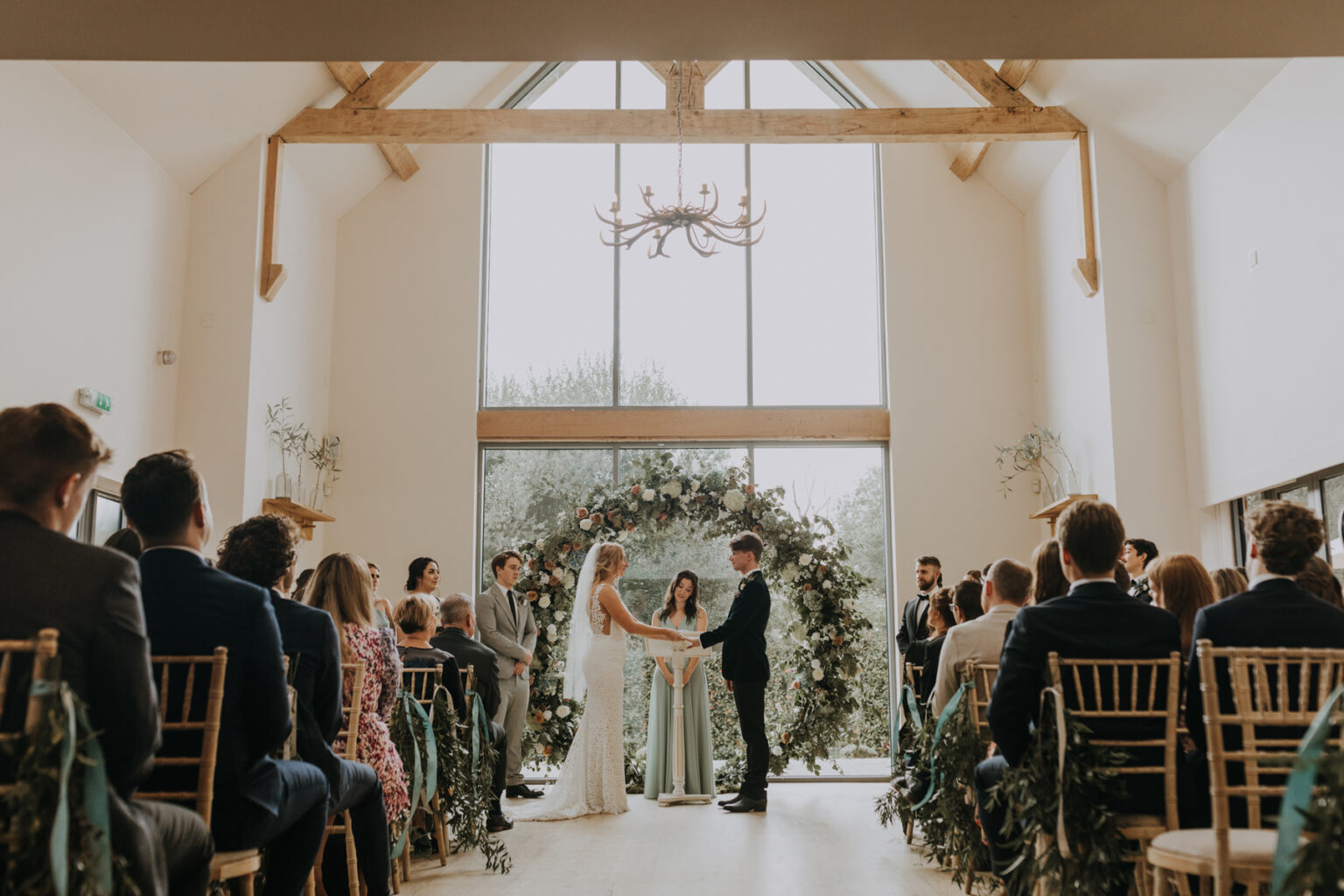 Clockwise- Louise Anna Photography, Nordic Twigs; Bridle Photography, Concept Flowers; Catherine Carter Photography, Hannah Berry Flowers; Louise Anna Photography, Nordic Twigs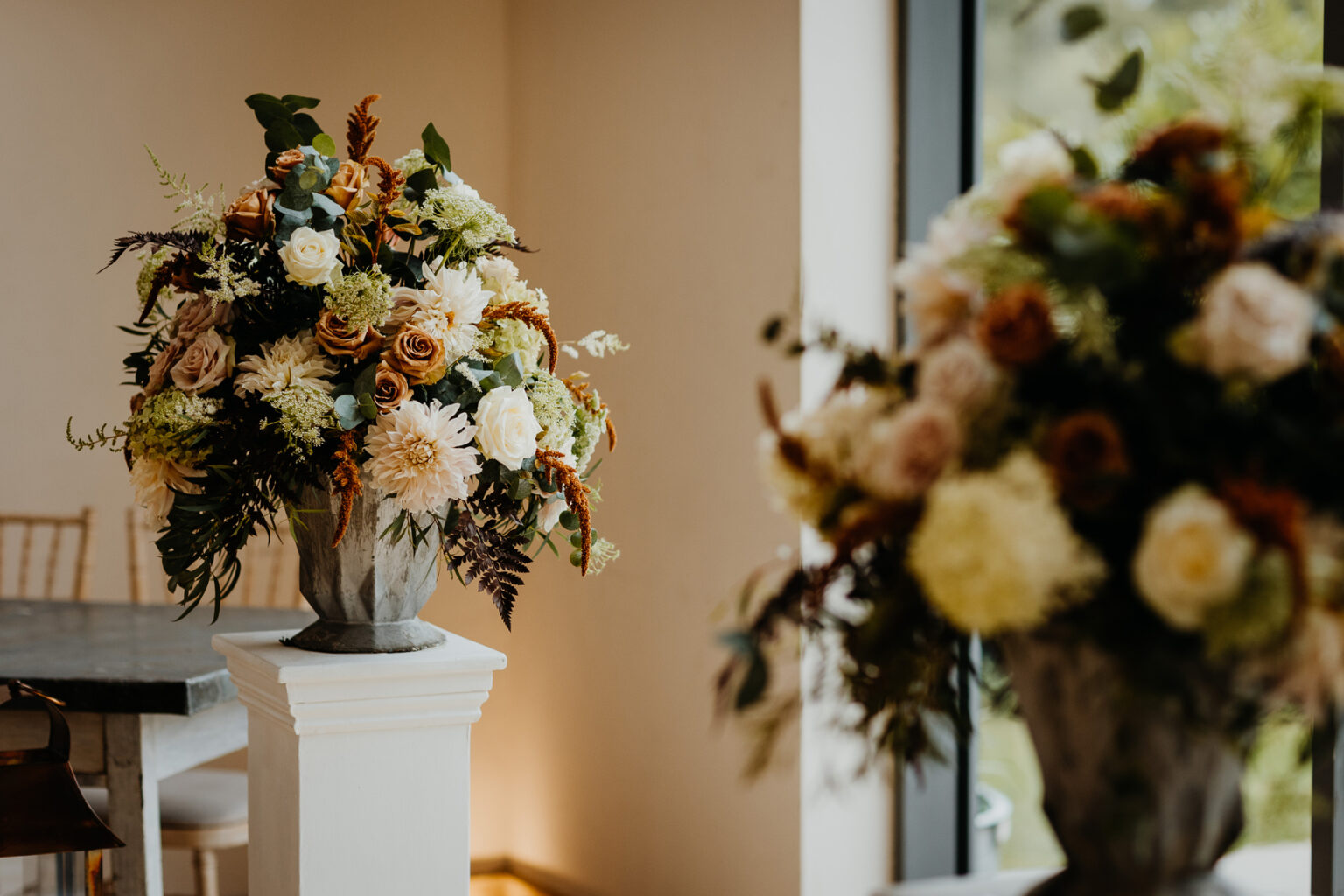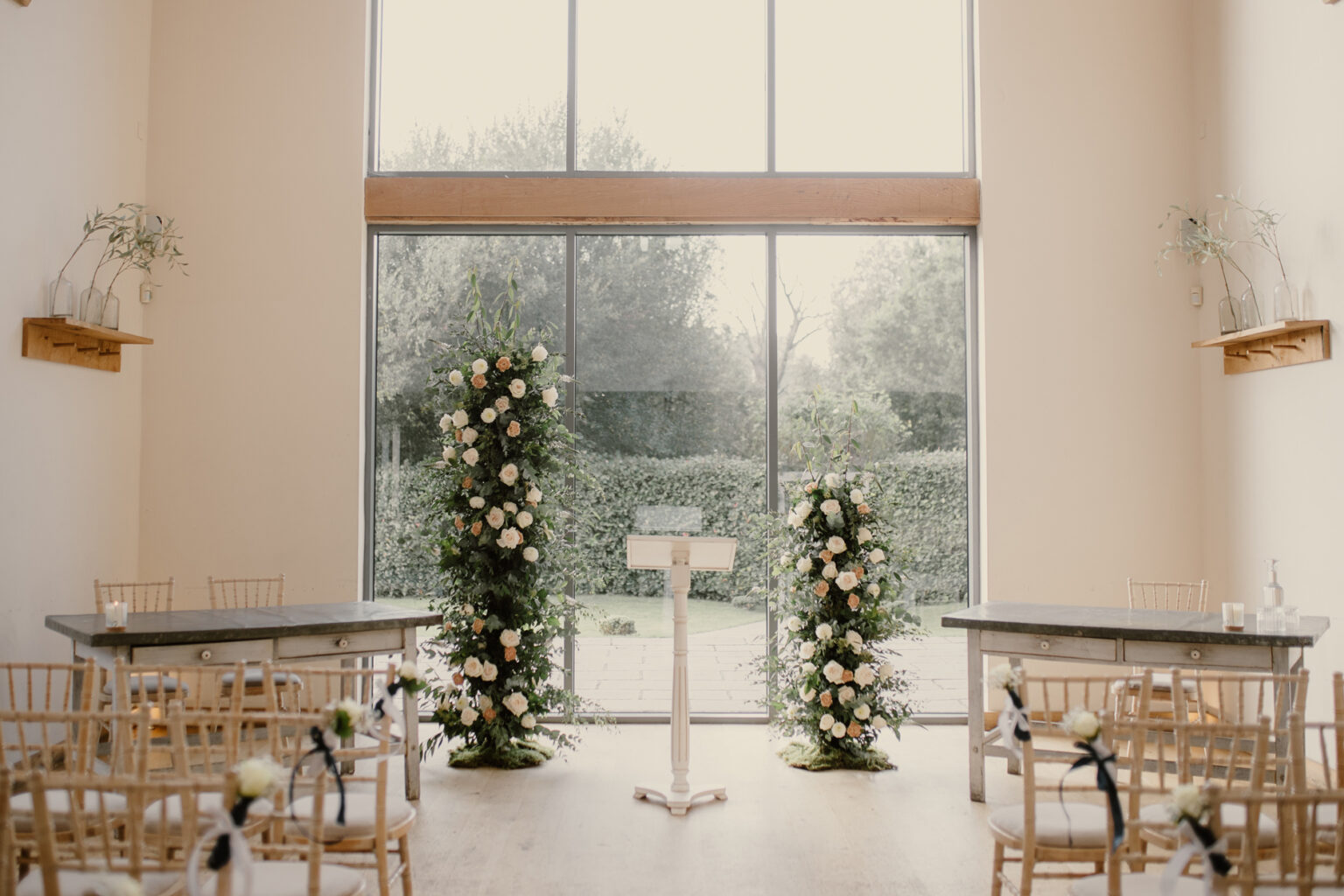 Top- Jonny MP Photography; Bottom- Kerry Ann Duffy, Boutique Blooms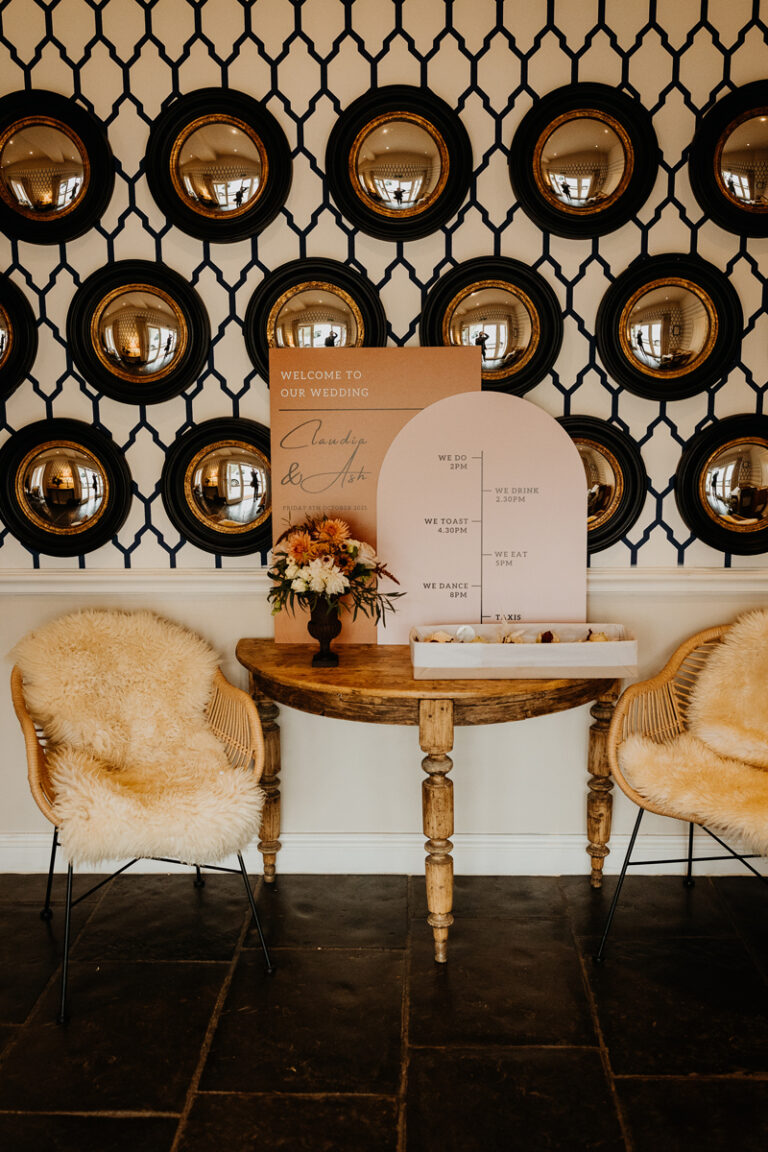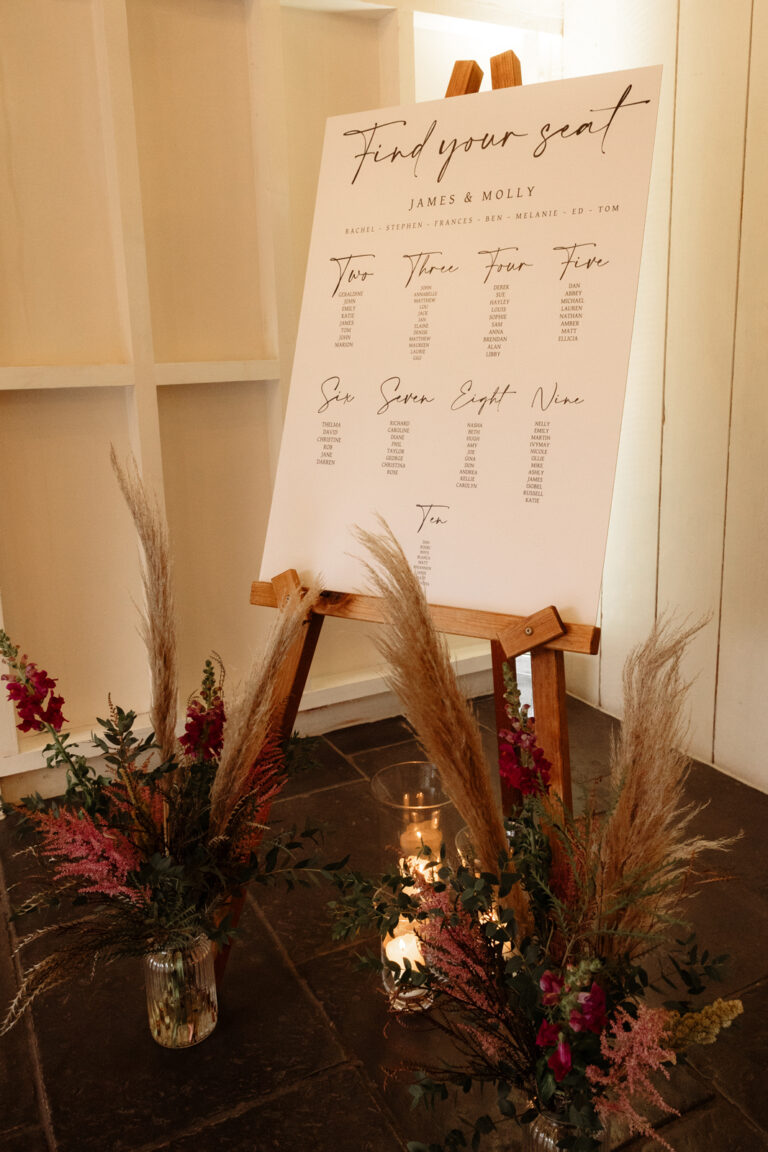 L- Jonny MP Photography; R- Kerry Ann Duffy, Boutique Blooms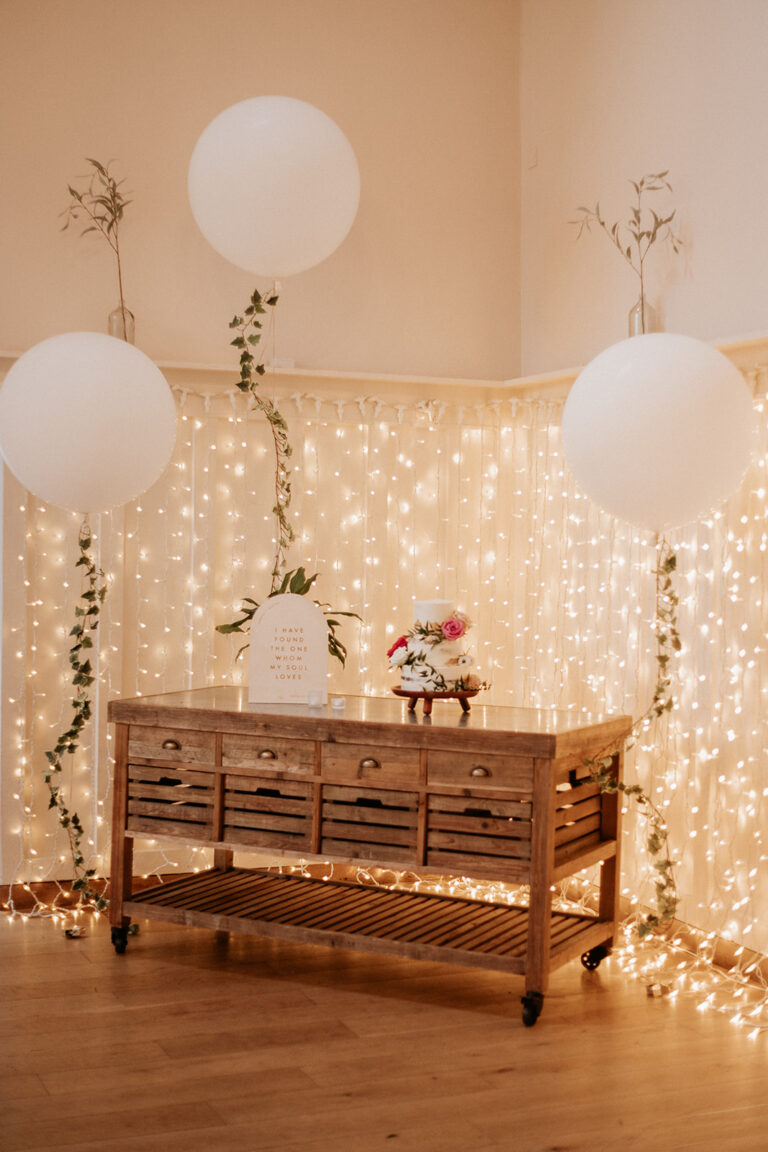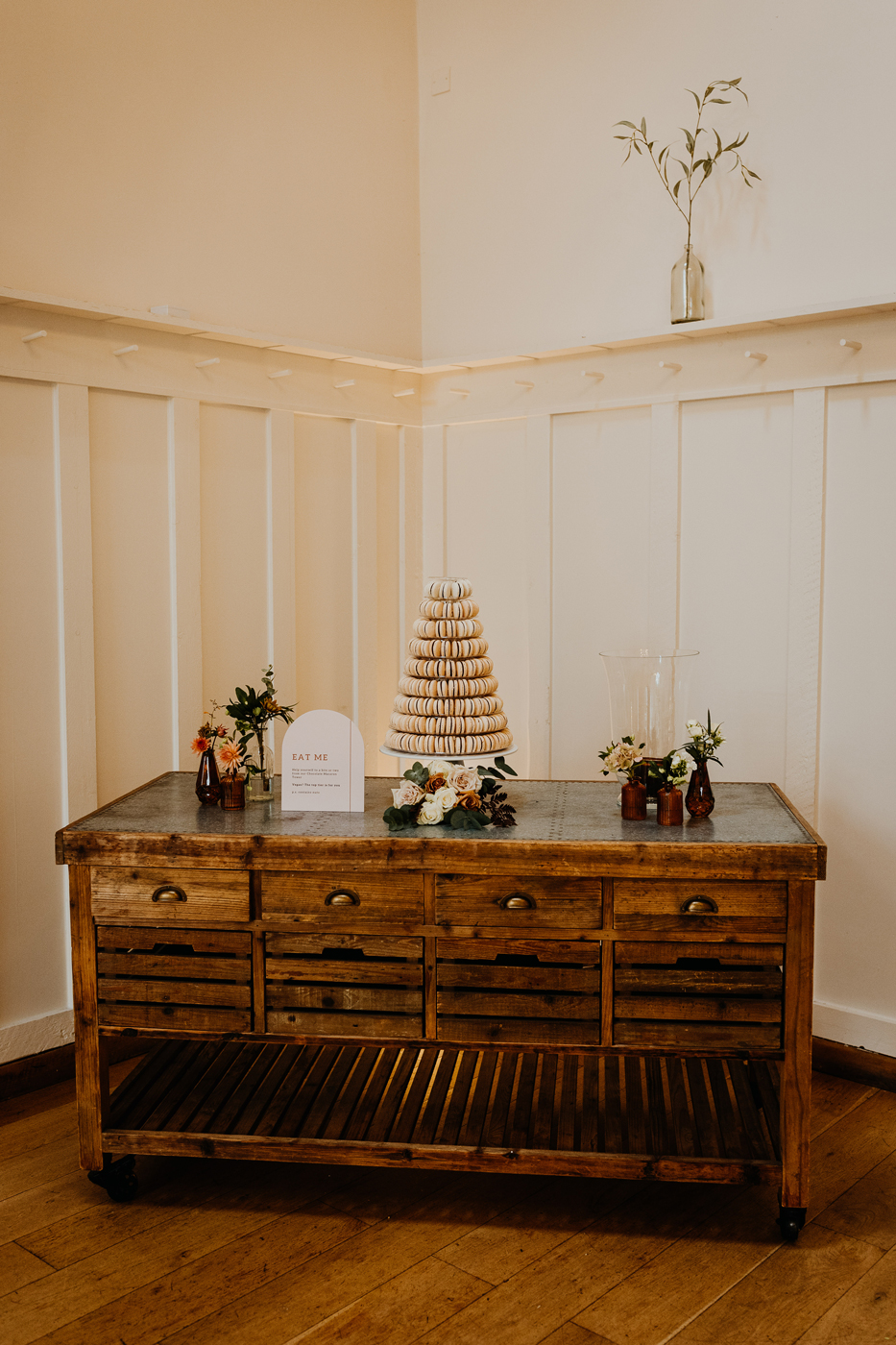 L- Nataly J Photography, Milk Street Kitchen, The Collect Creative; R- Kerry Ann Duffy Photography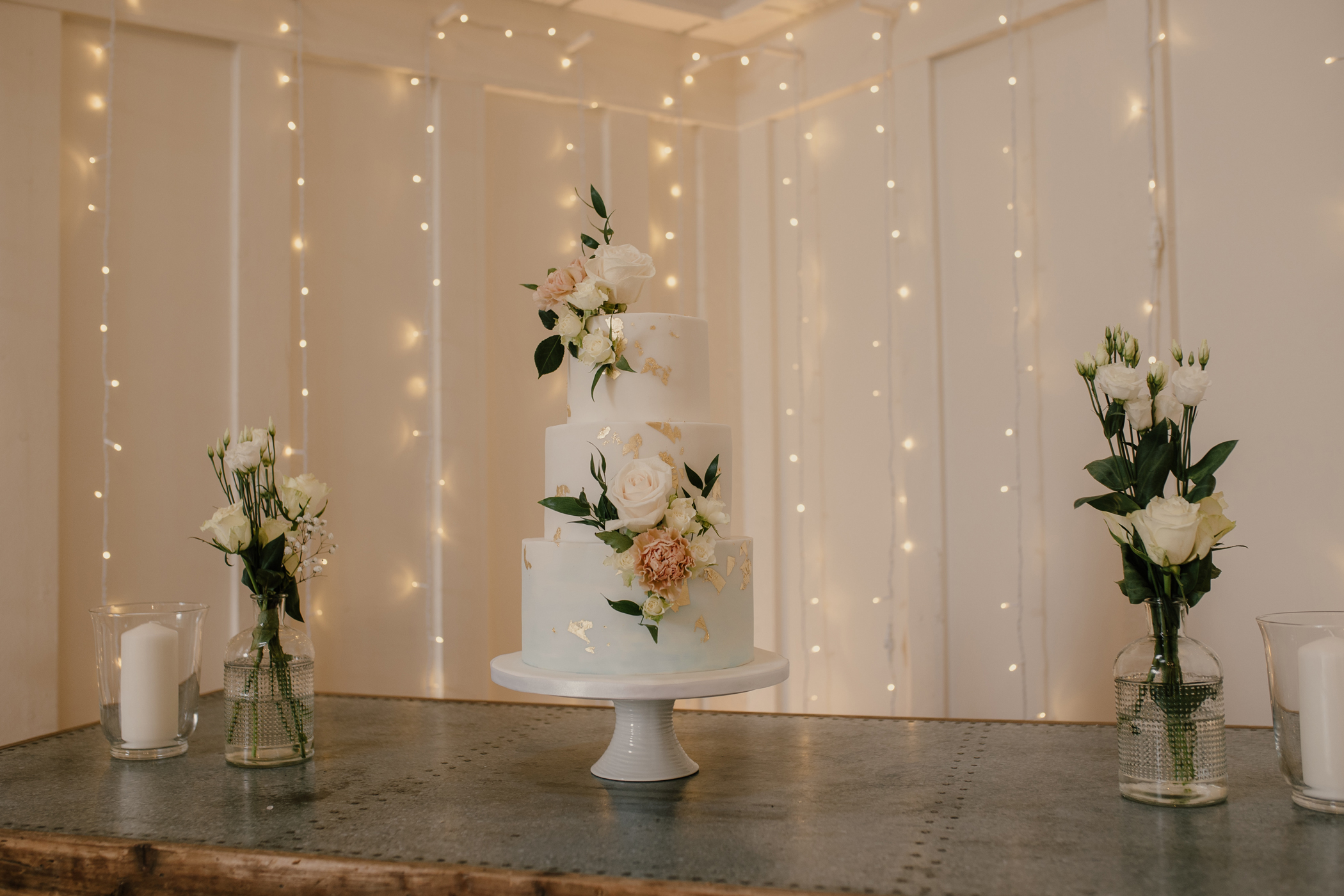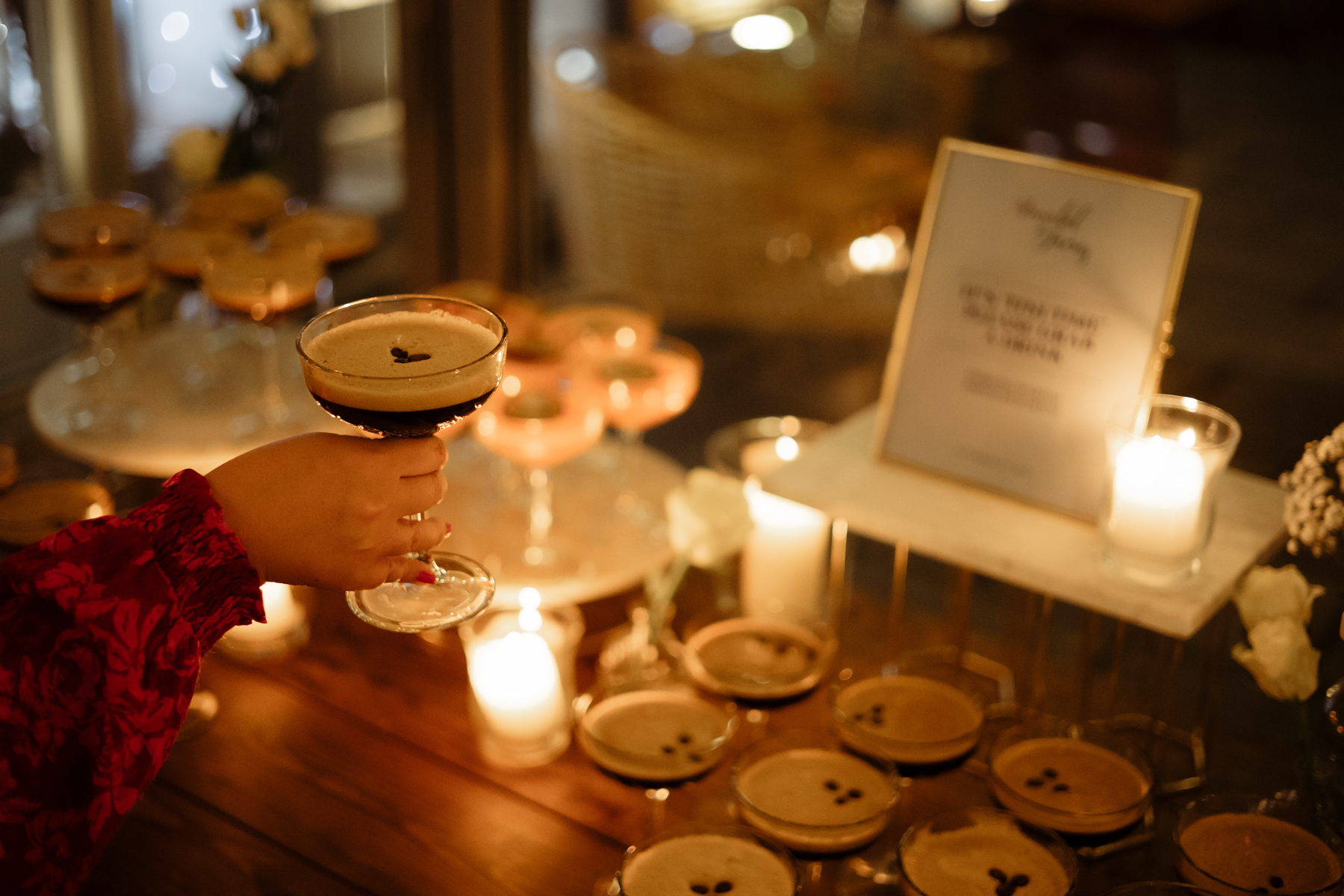 Top- Kerry Ann Duffy, Nevie Pie Cakes; Bottom- Kerry Ann Duffy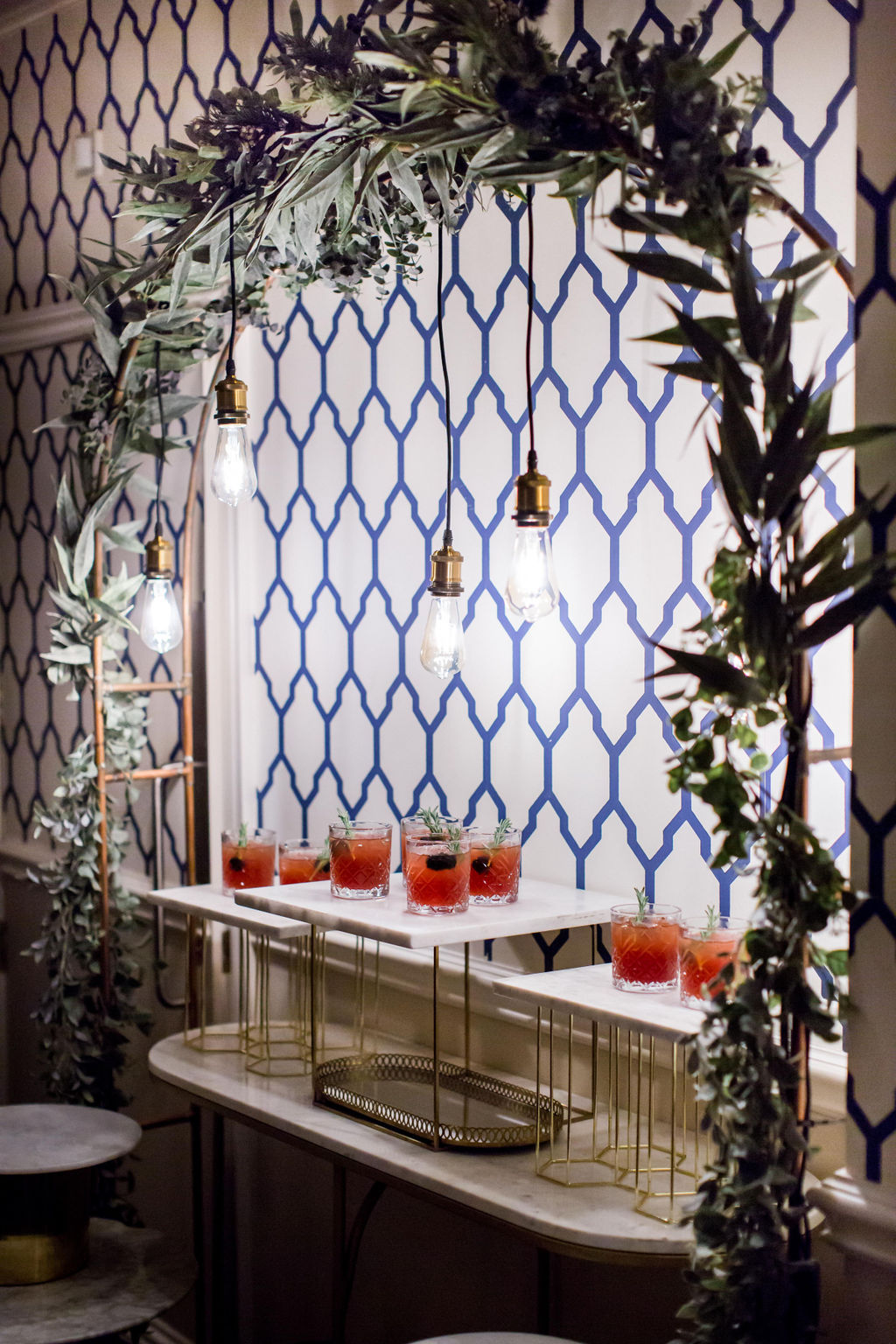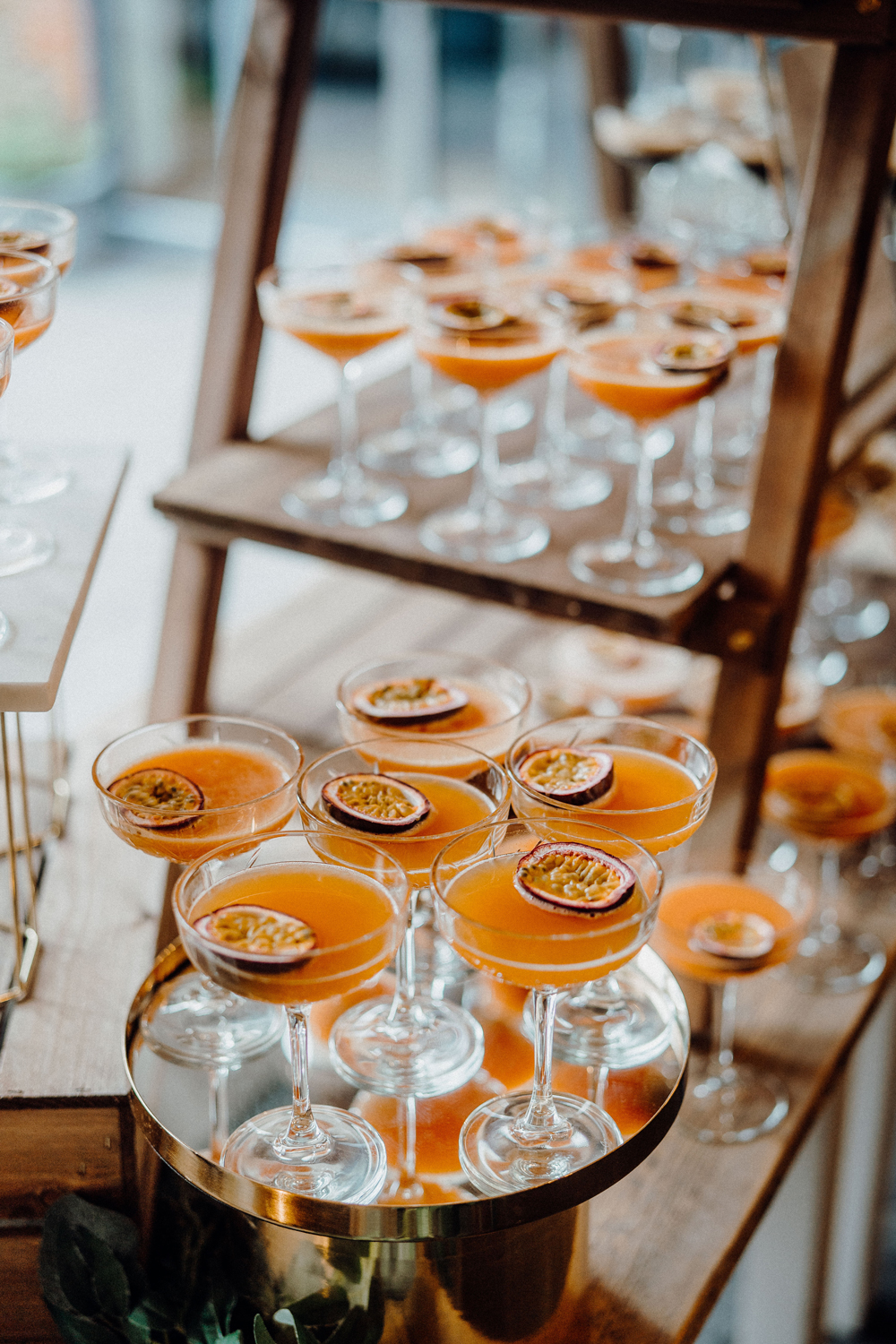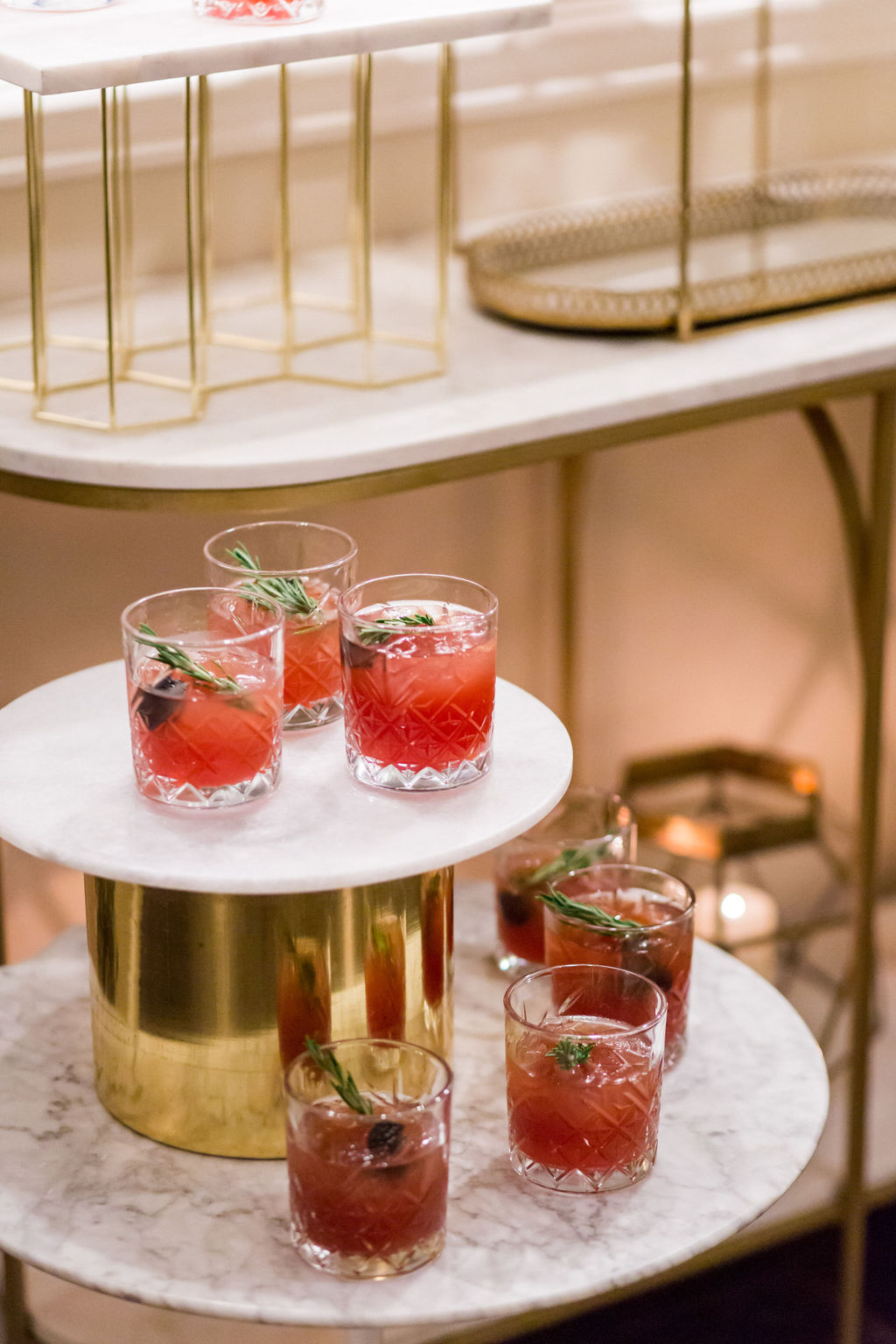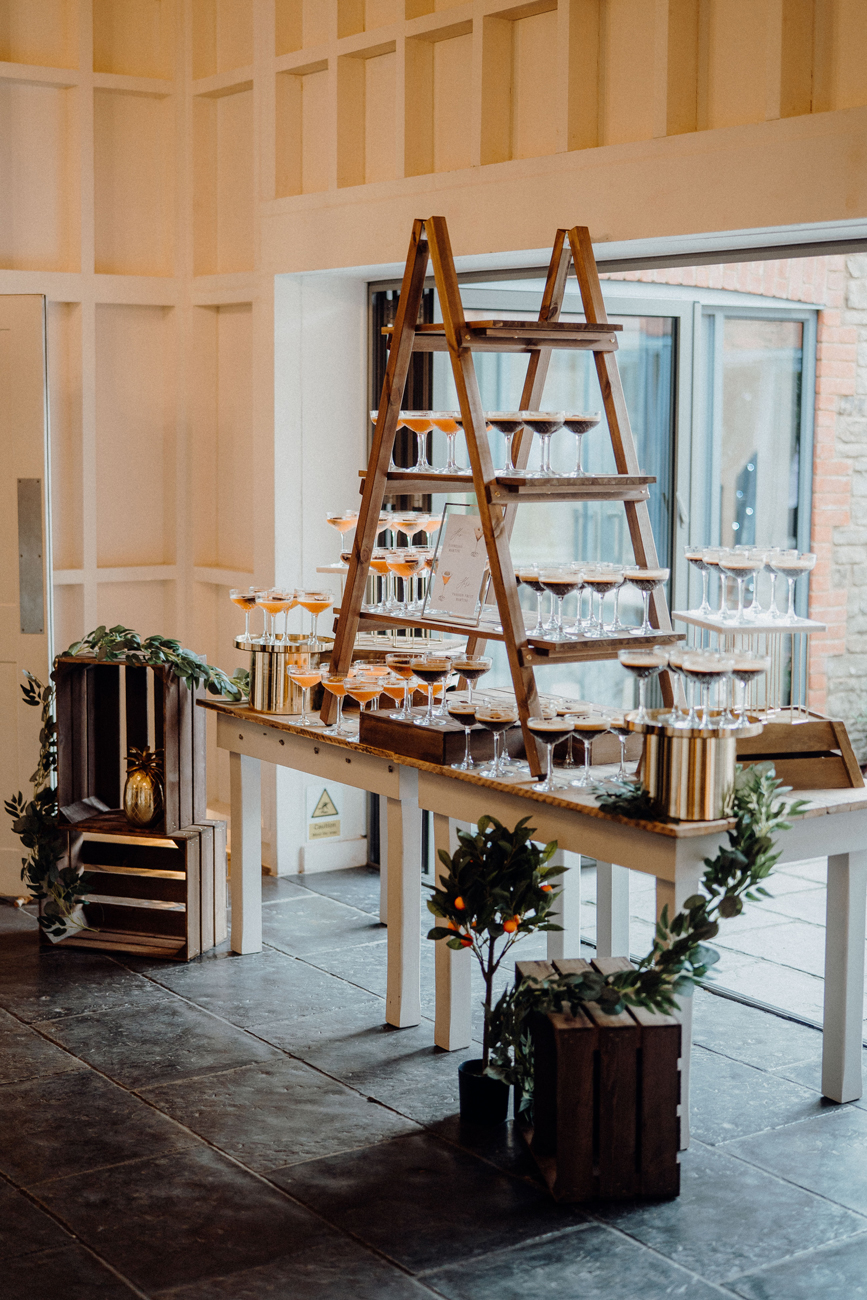 Top- Philippa Sian Photography, Bottom- Kit Myers Photography ft. our Millbridge Court Signature Cocktails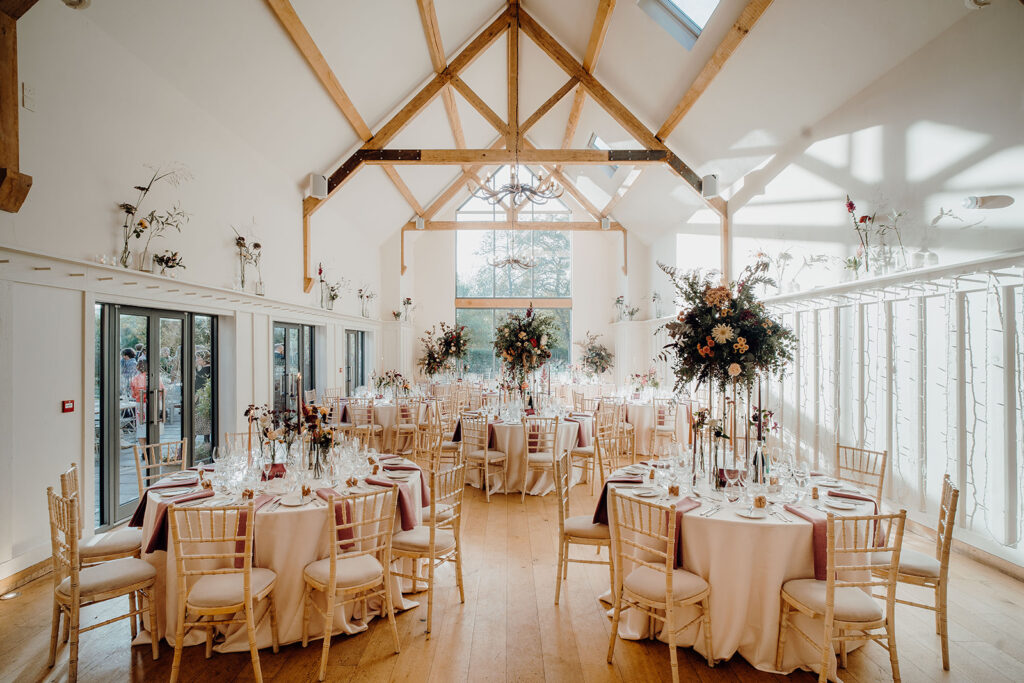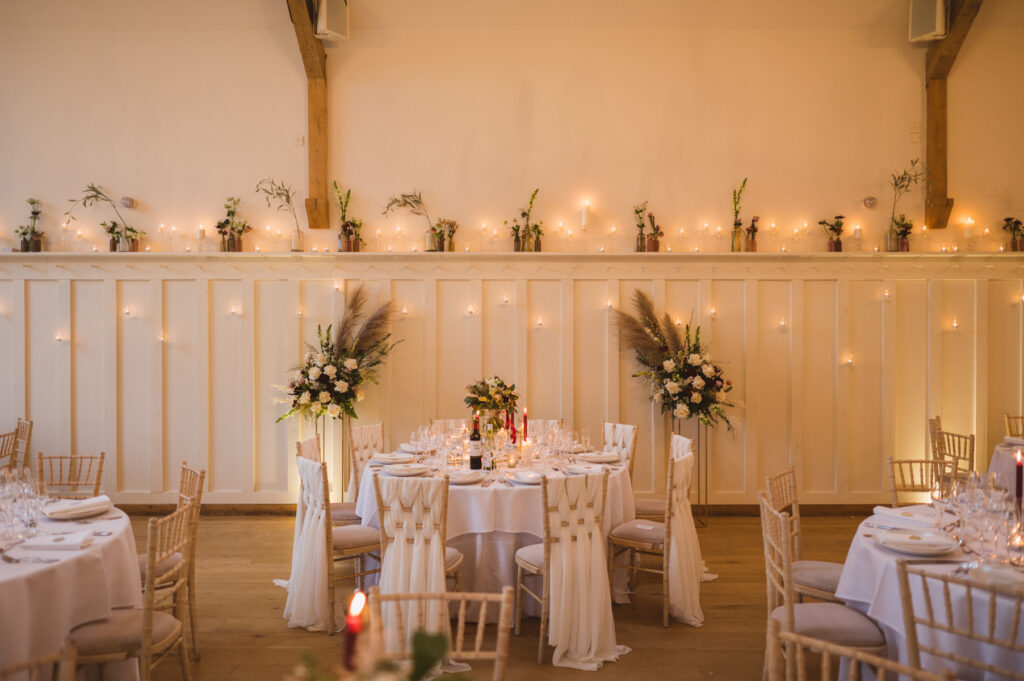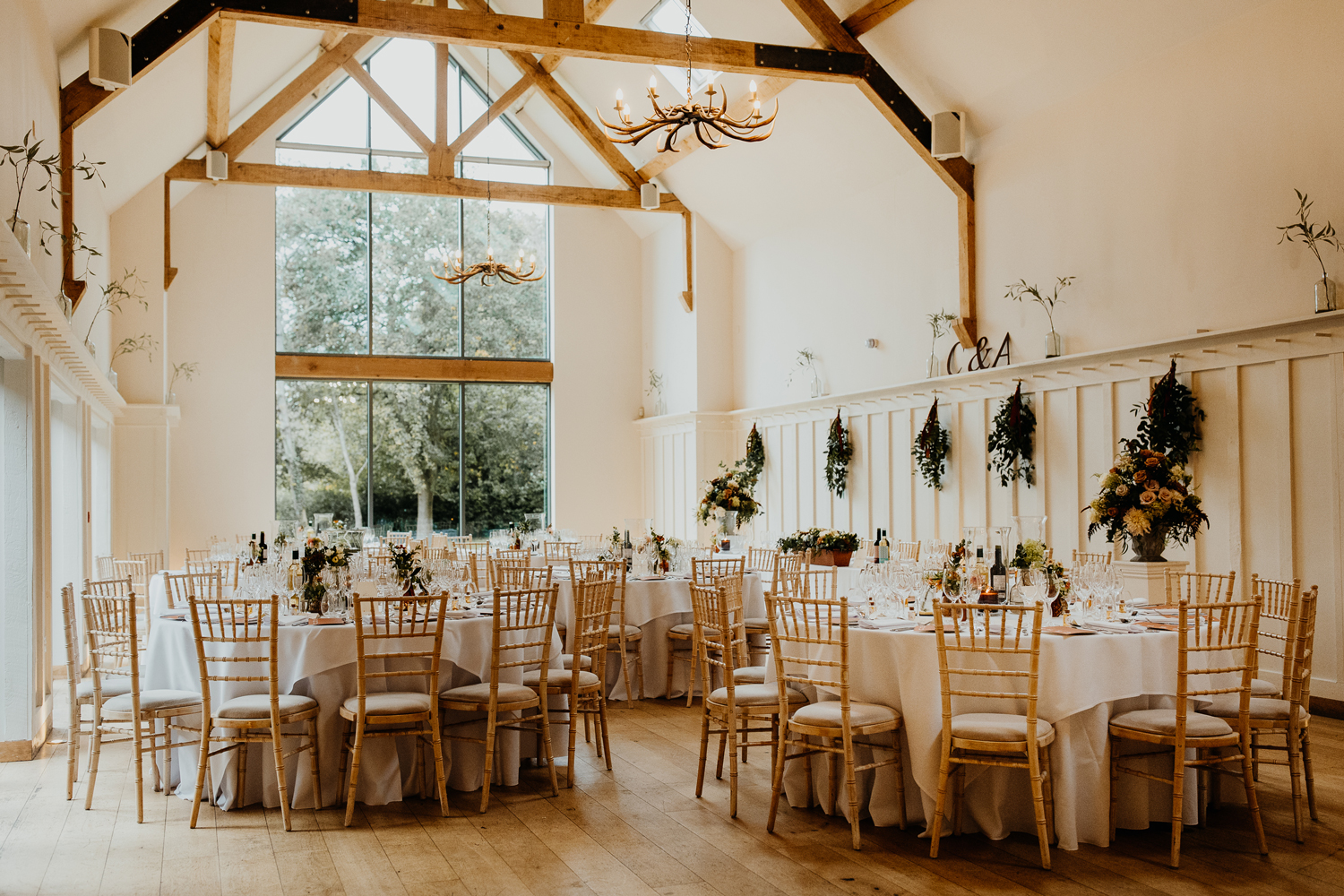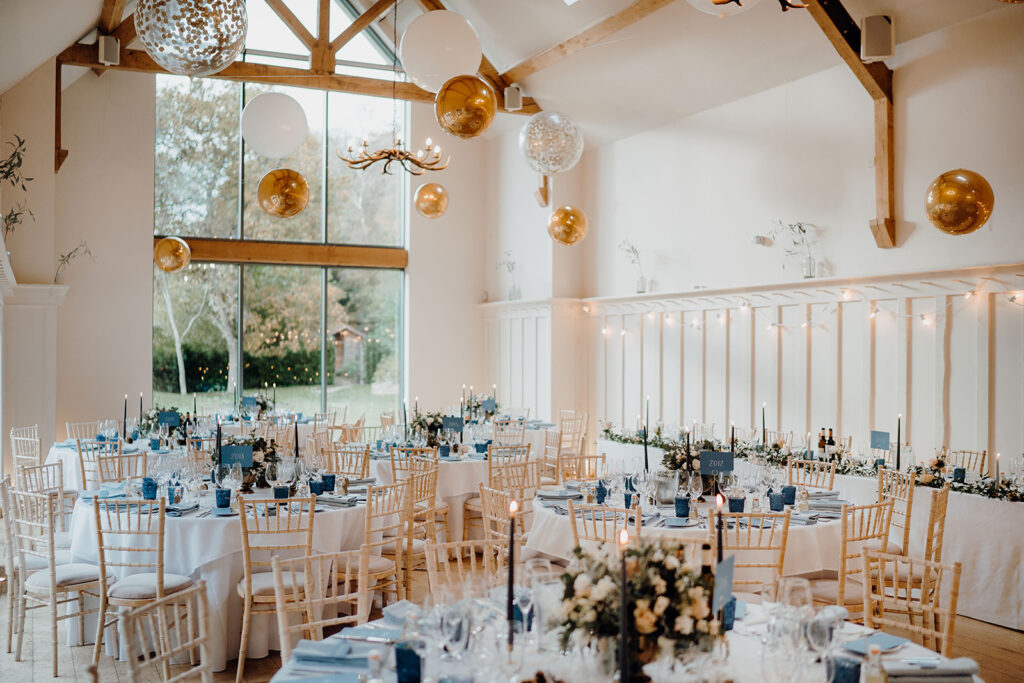 Top- Kit Myers Photography, Sage and Season; Bridle Photography, Concept Flowers; Jonny MP Photography; Bottom- Kit Myers Photography, Gill Pike Flowers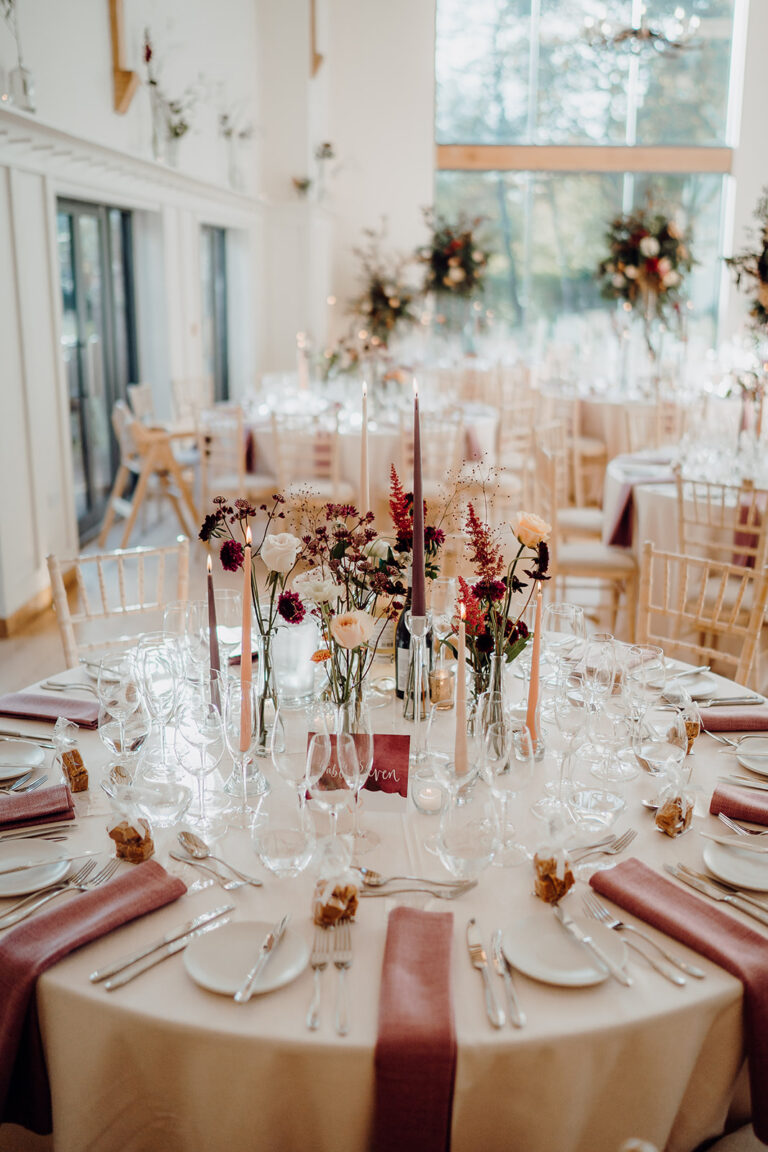 L- Kit Myers Photography, Gill Pike Flowers; R- Kit Myers Photography, Sage and Season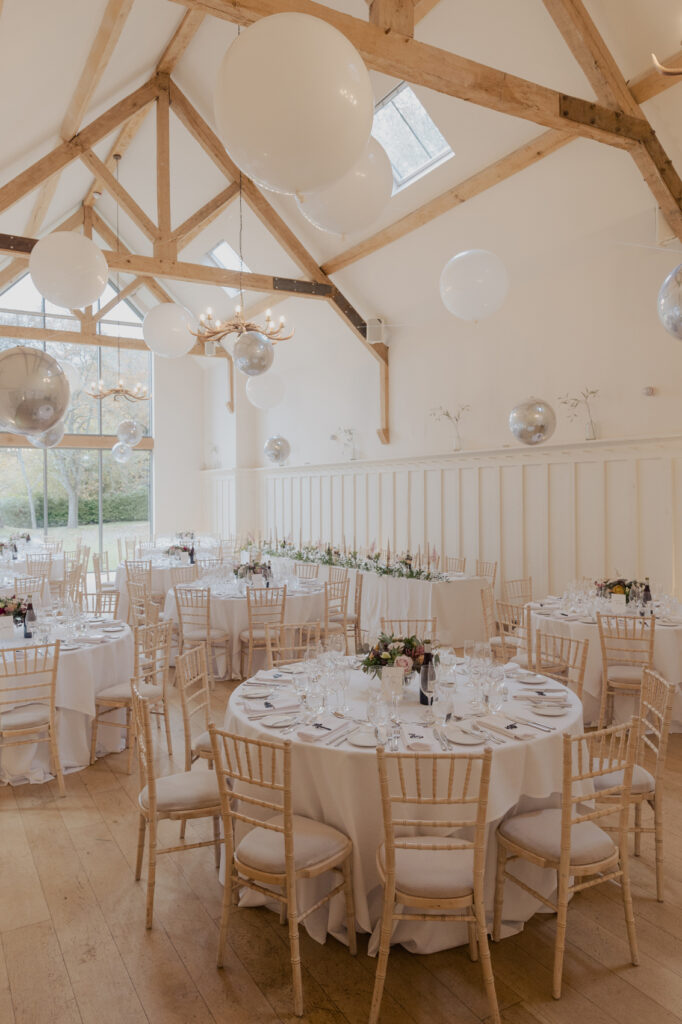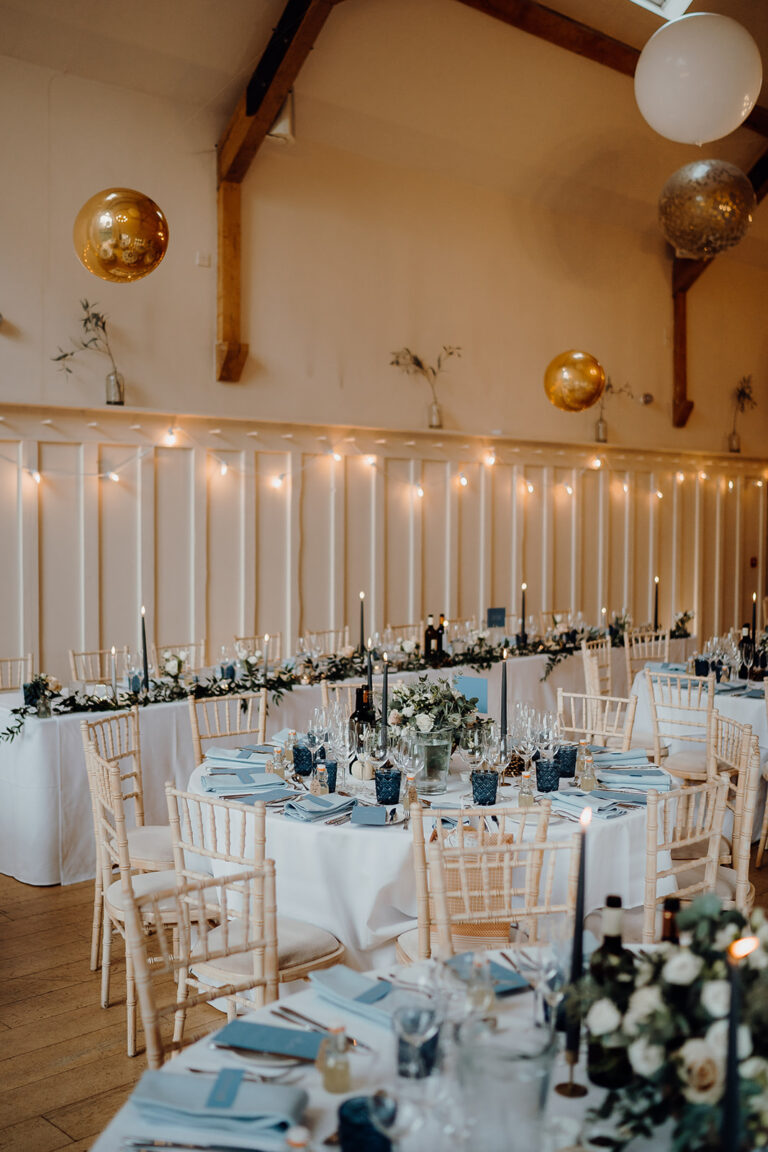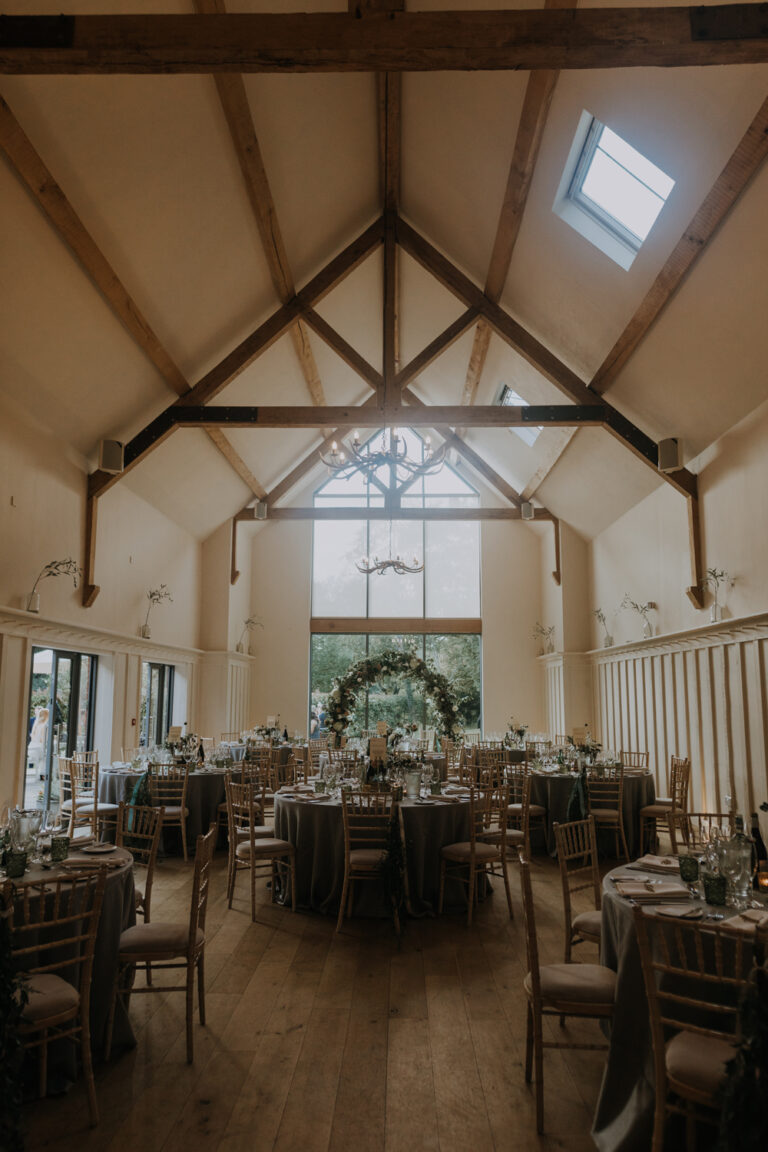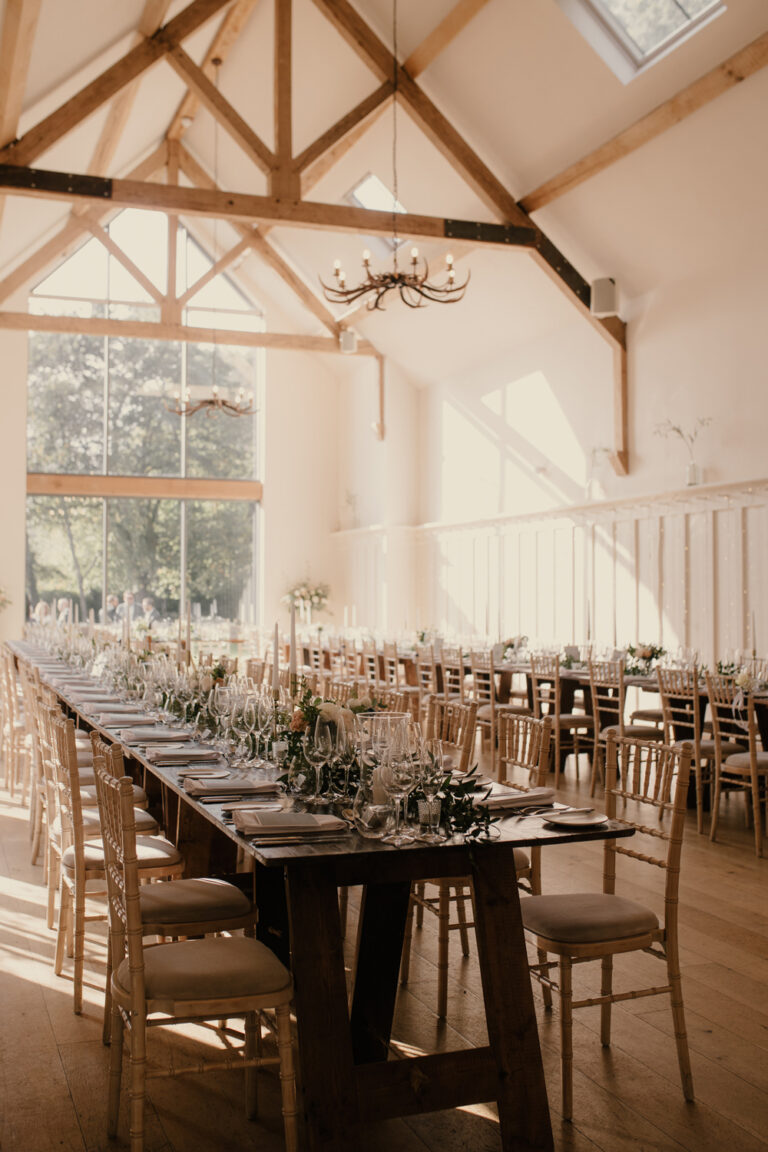 Top- Kerry Ann Duffy, Boutique Blooms, Bubblegum Balloons; Louise Anna Photography, Nordic Twigs; Kit Myers Photography, Gill Pike Flowers; Bottom- Kerry Ann Duffy, Boutique Blooms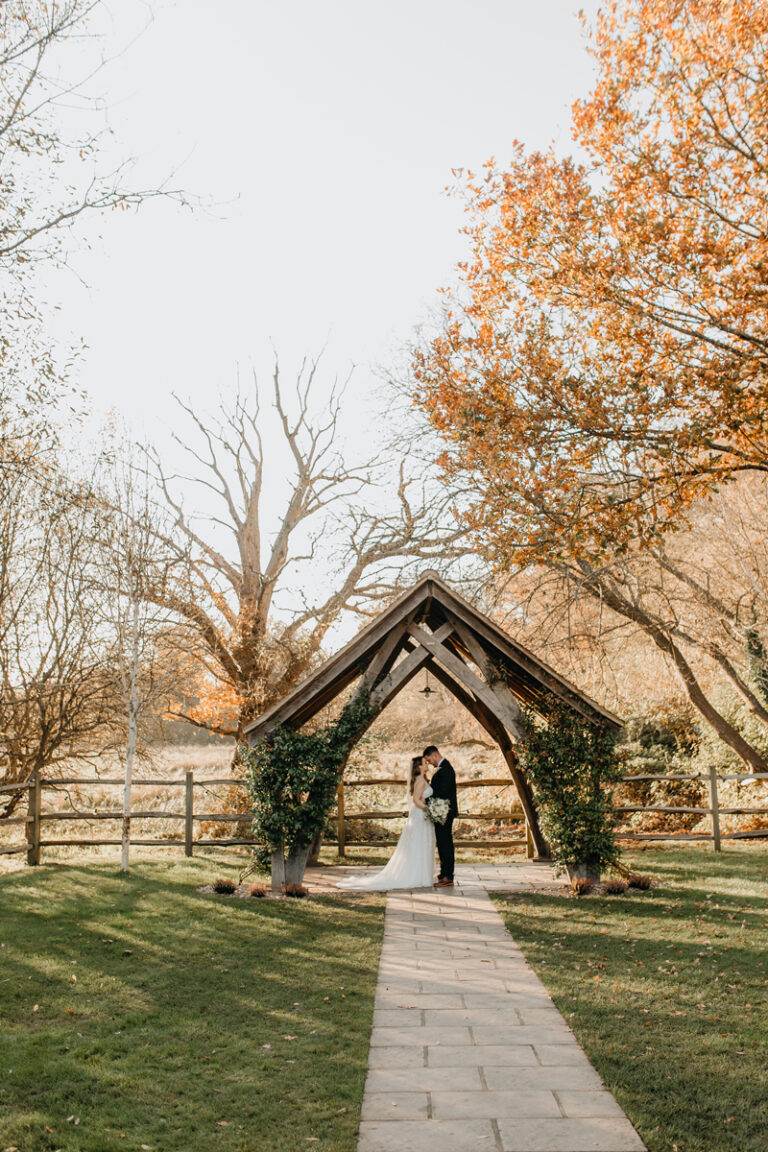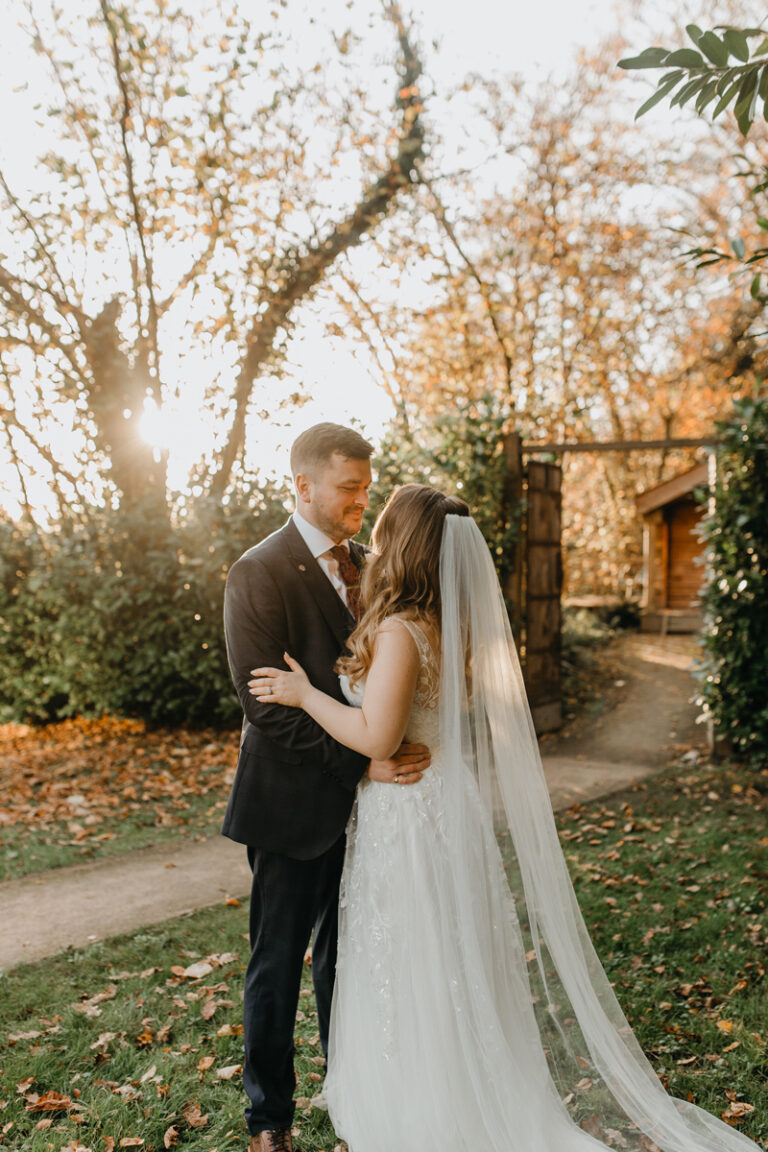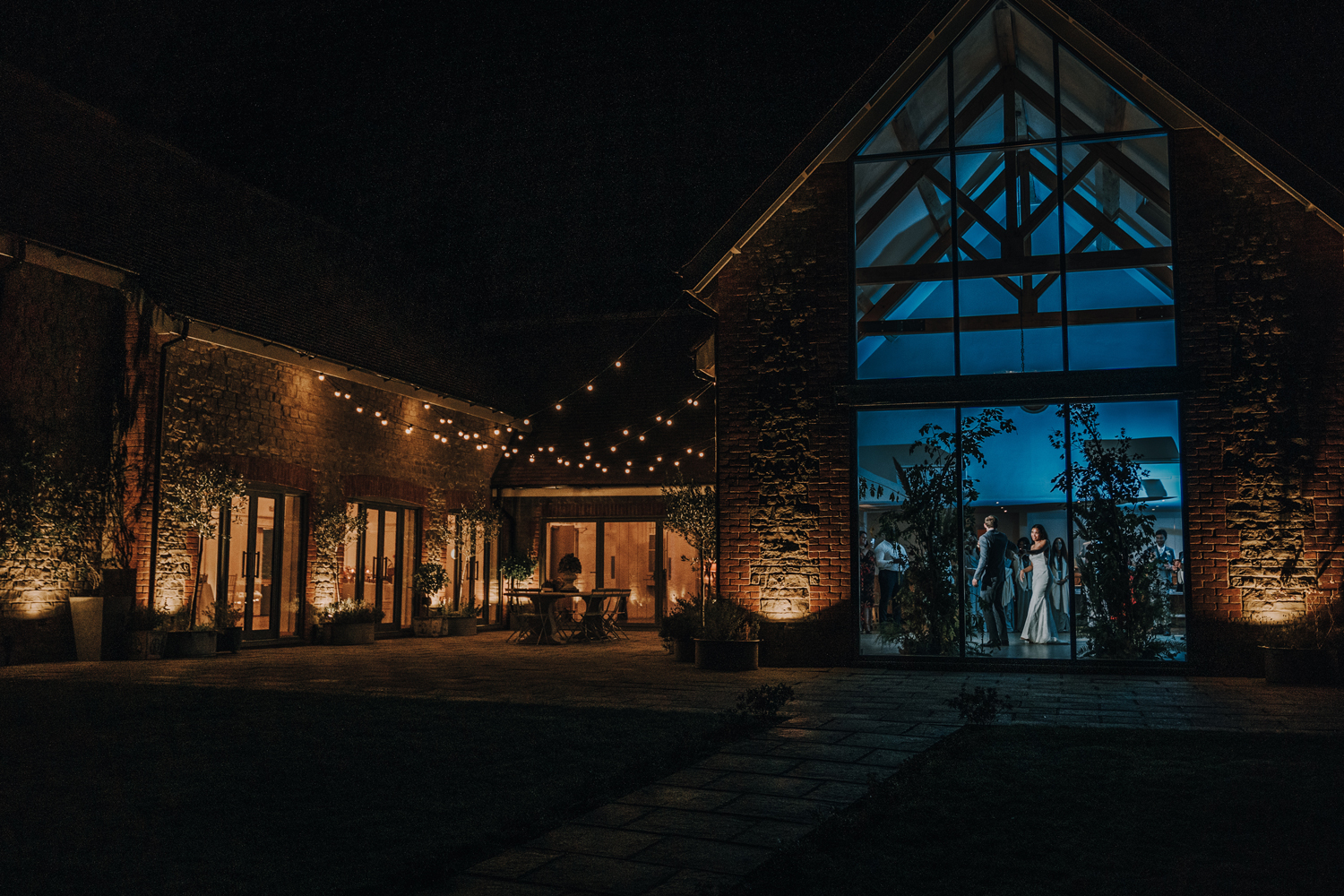 Top- Photos from Sophie, Bottom- DM Photography
News : 27 / 05 / 21
Dinner Date Night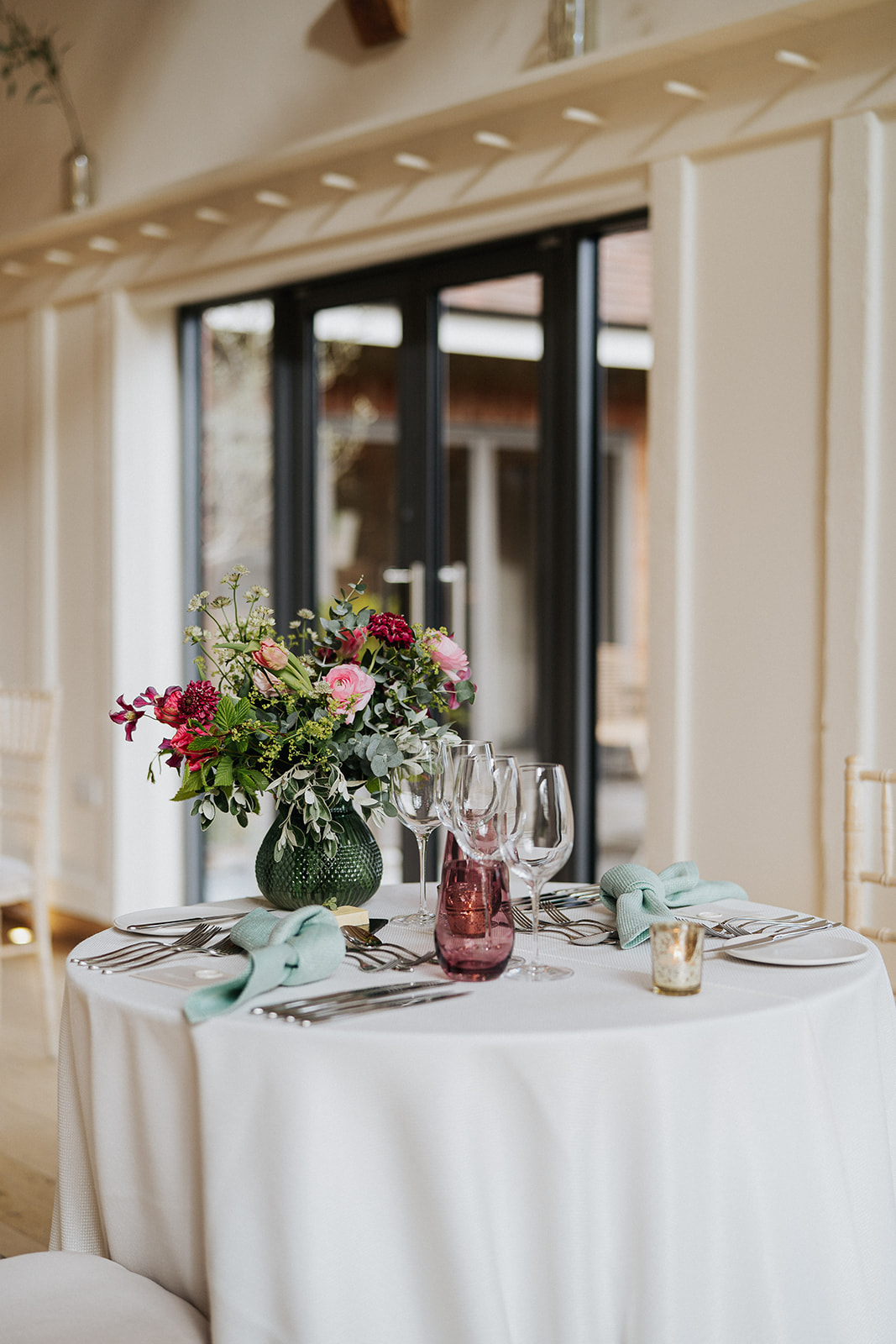 It's difficult to put in to words quite how excited we were to once again be hosting our Dinner Date Night's here at Millbridge Court!
To see the Venue spring to life with a flurry of activity as we prepared to welcome back so many of our Couples over the coming two evenings was so wonderful, and although the setup had to be different in 2021 our individual sweetheart tables made for a very special and intimate Dining experience for everyone that joined us.
As ever, we had a team of incredible MC Partners using their talents to make the evening extra special for our Brides and Grooms. Eden Blooms created stunning florals for each table, Era Calligraphy made exquisite name cards, Creative Spark setup light installations in both the Hall and the Atrium where we showcased our new Pimm's Drinks Station, Stella and Fly Music serenaded everyone so beautifully on both evenings and Kalm Kitchen brought together the entire vision on top of serving utterly delicious dishes from start to finish. Thank you also to the wonderful Kit Myers for capturing everything so perfectly!
We are already so excited for our upcoming Dinner Date Night's and can't wait to see more of you back at Millbridge Court but for now, here is a glimpse at last weeks gorgeous setup! Xx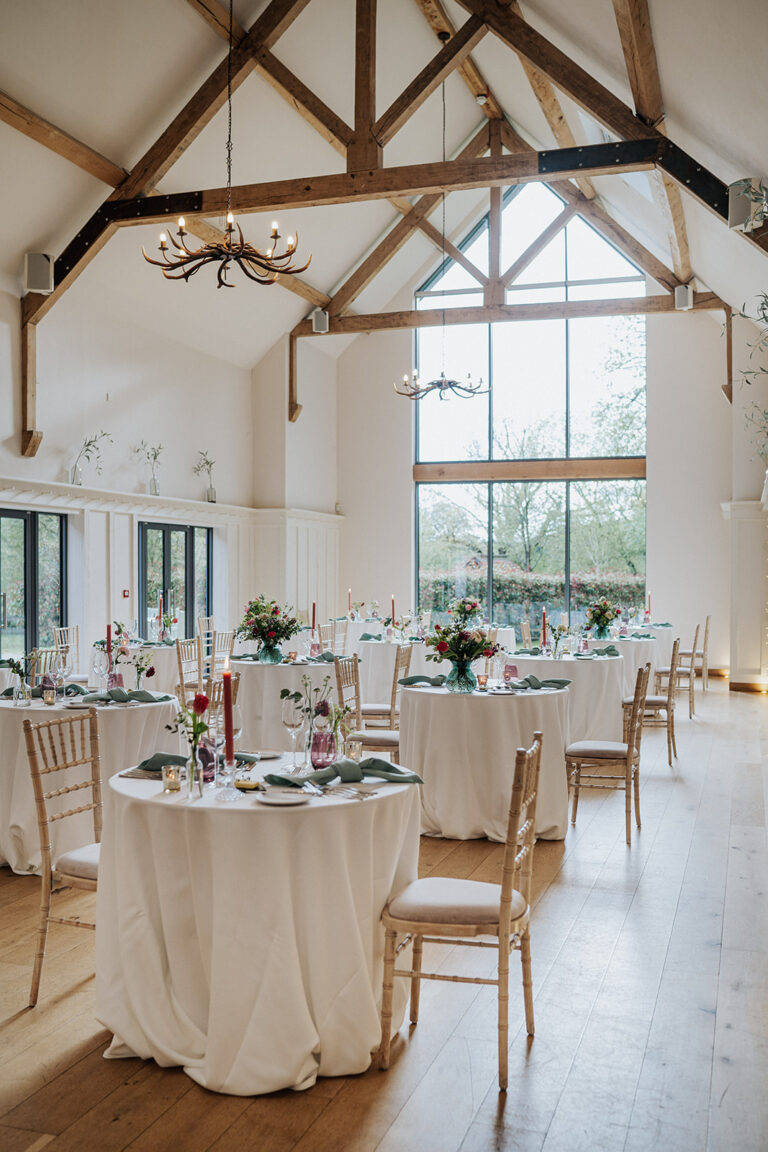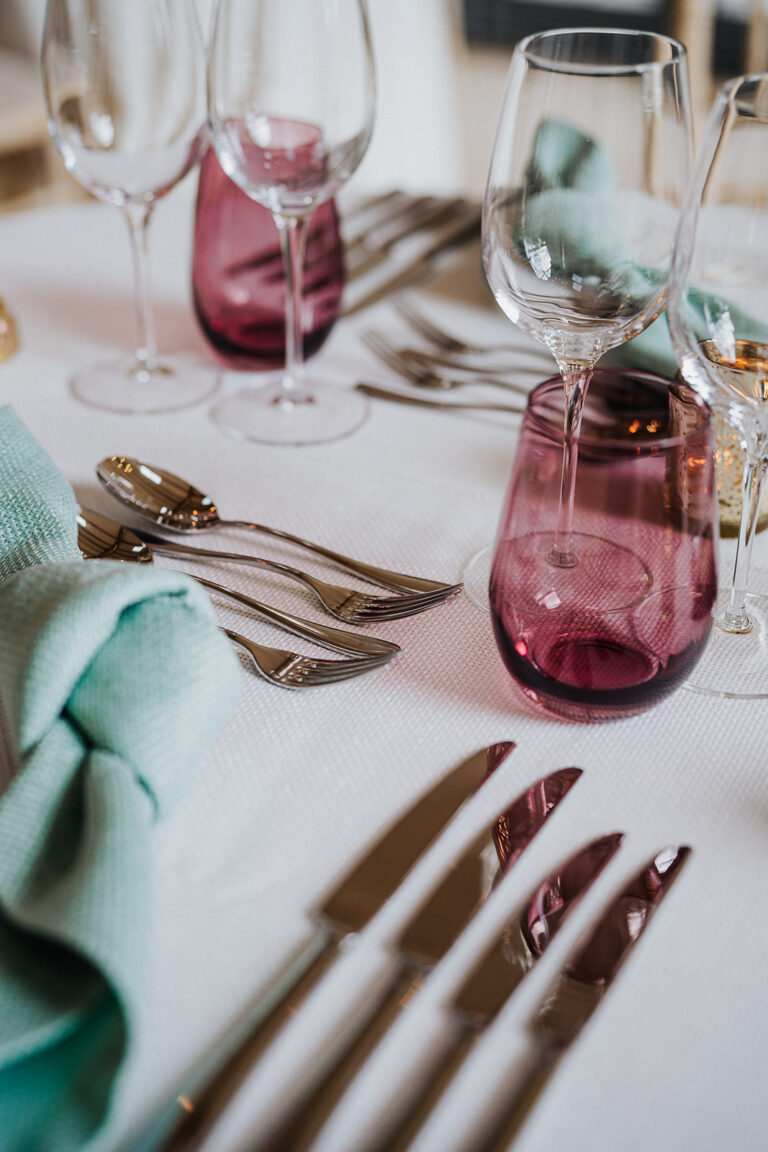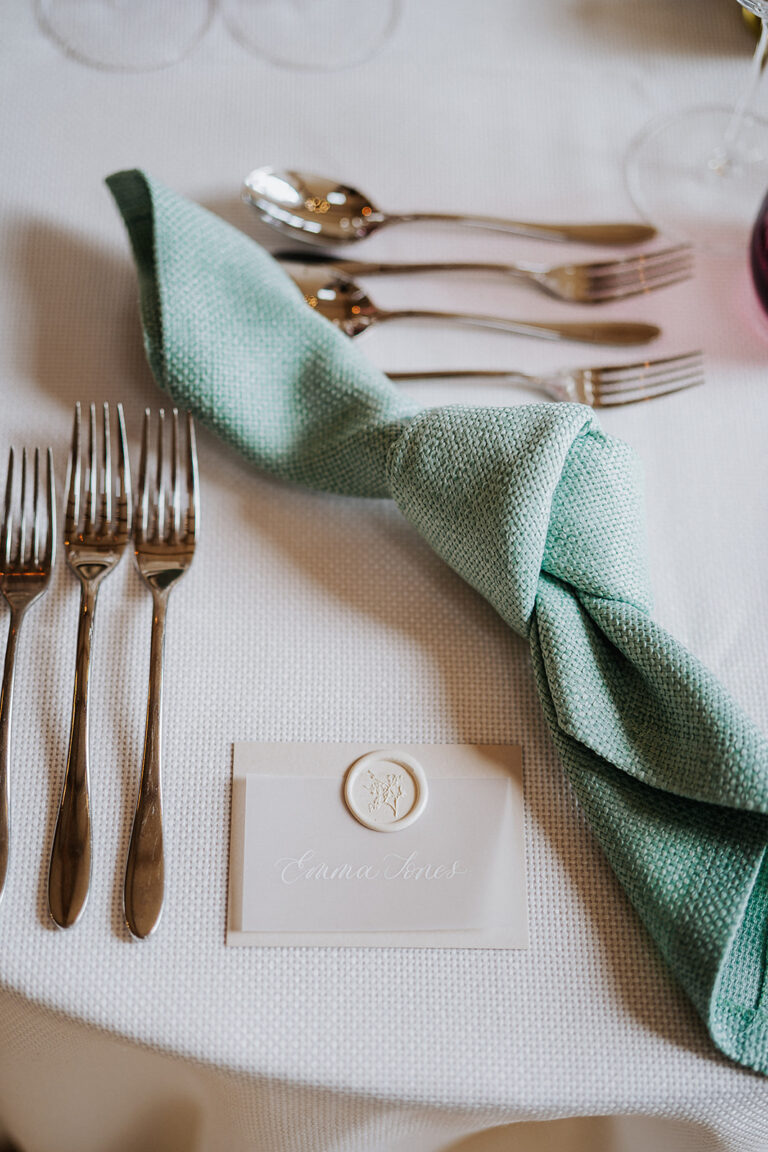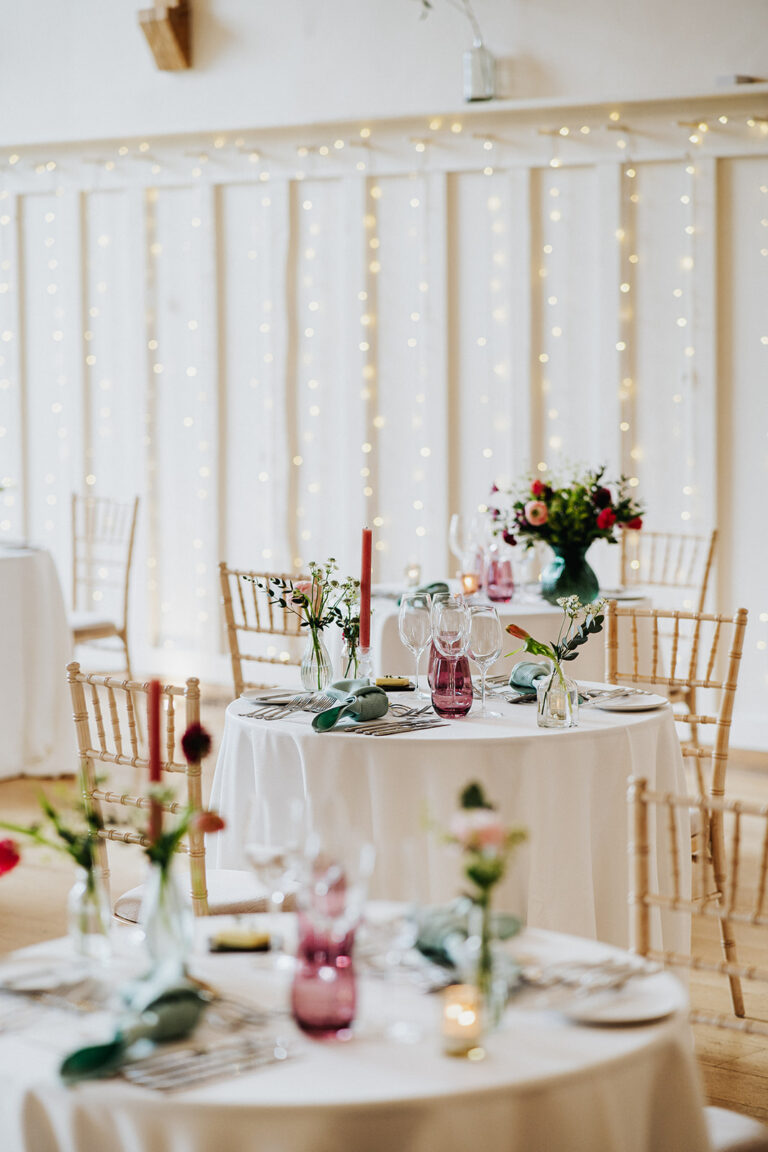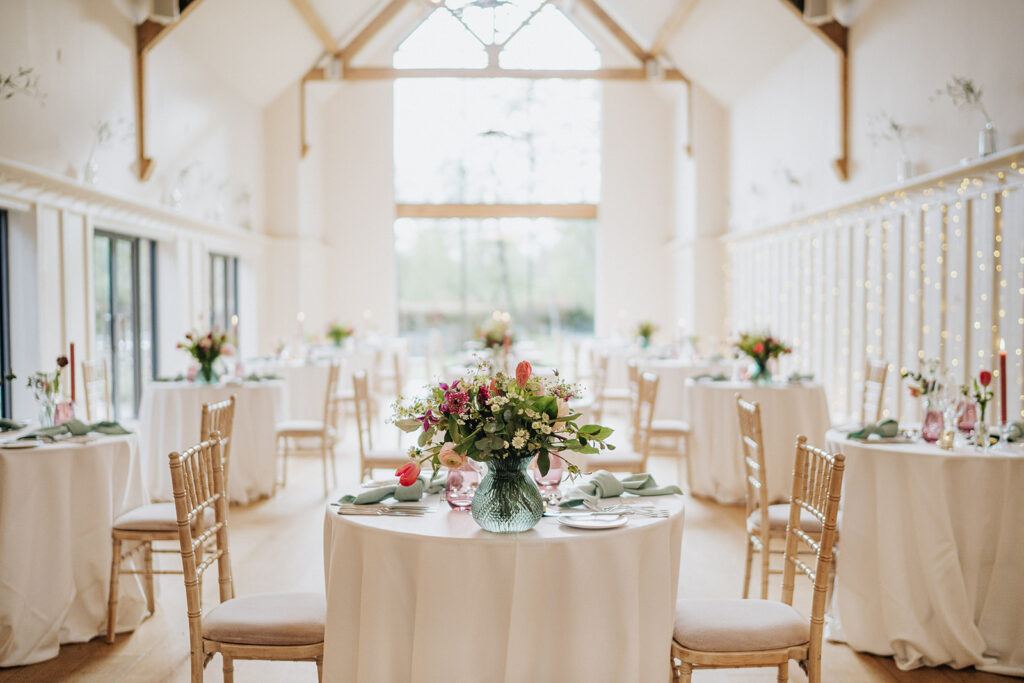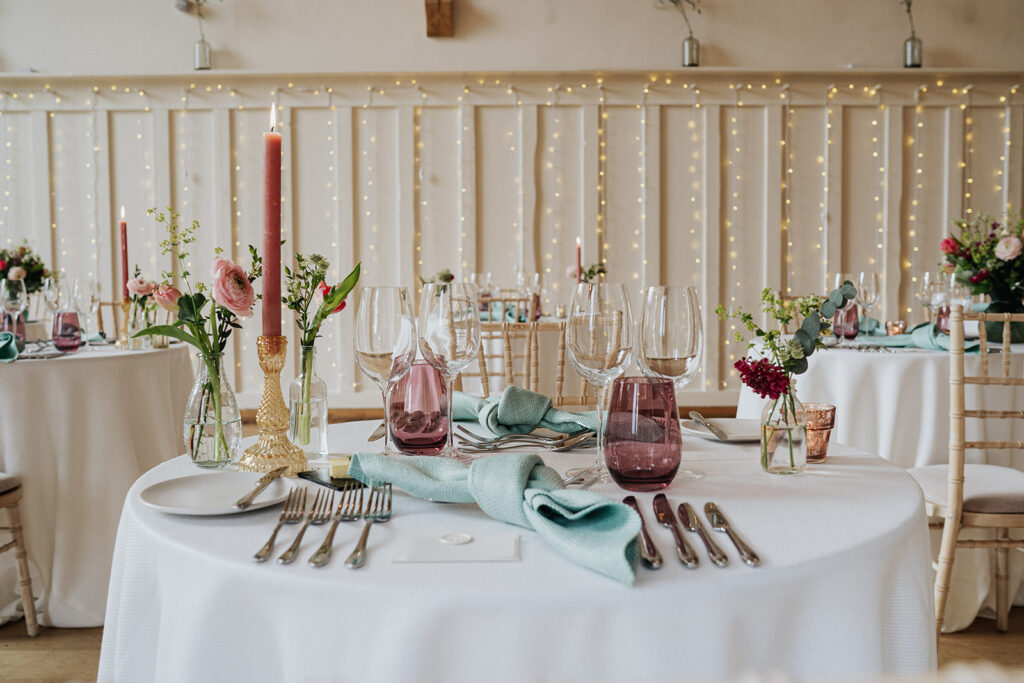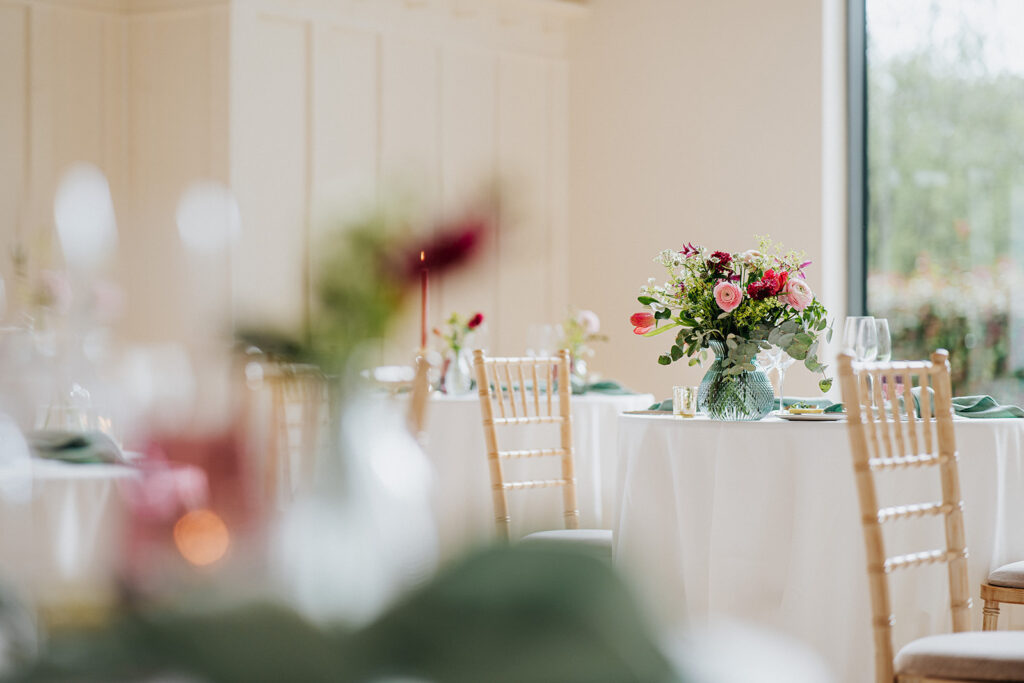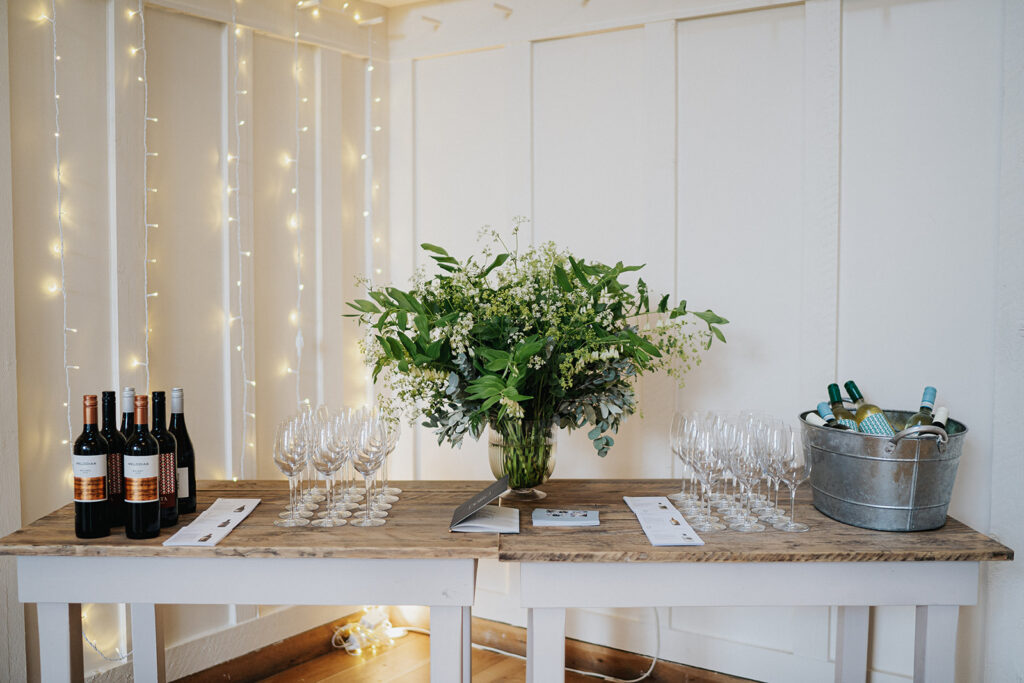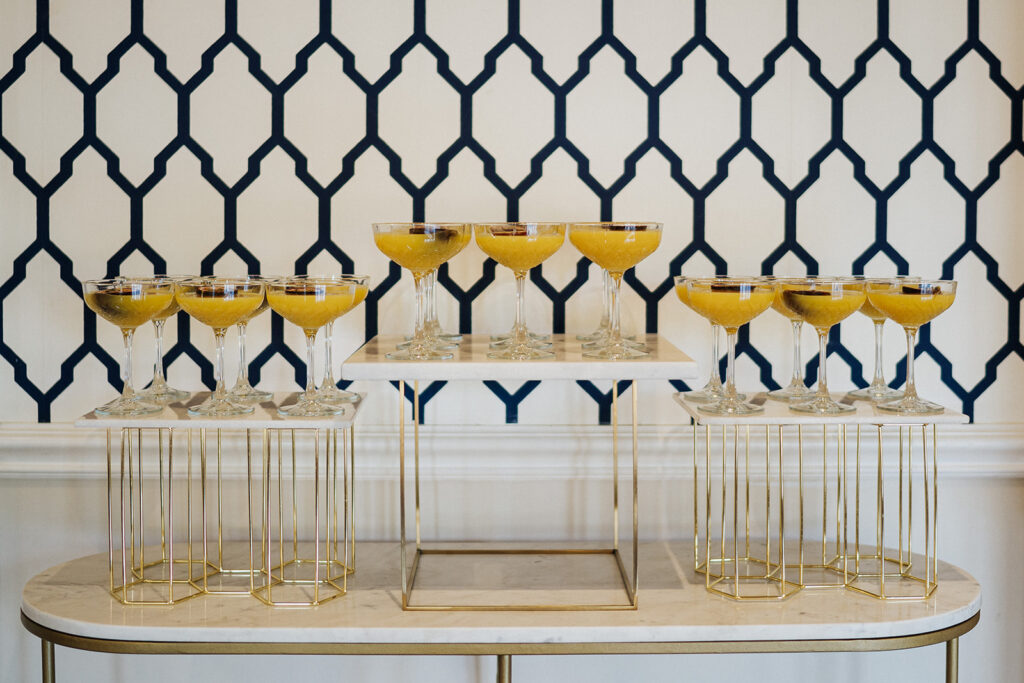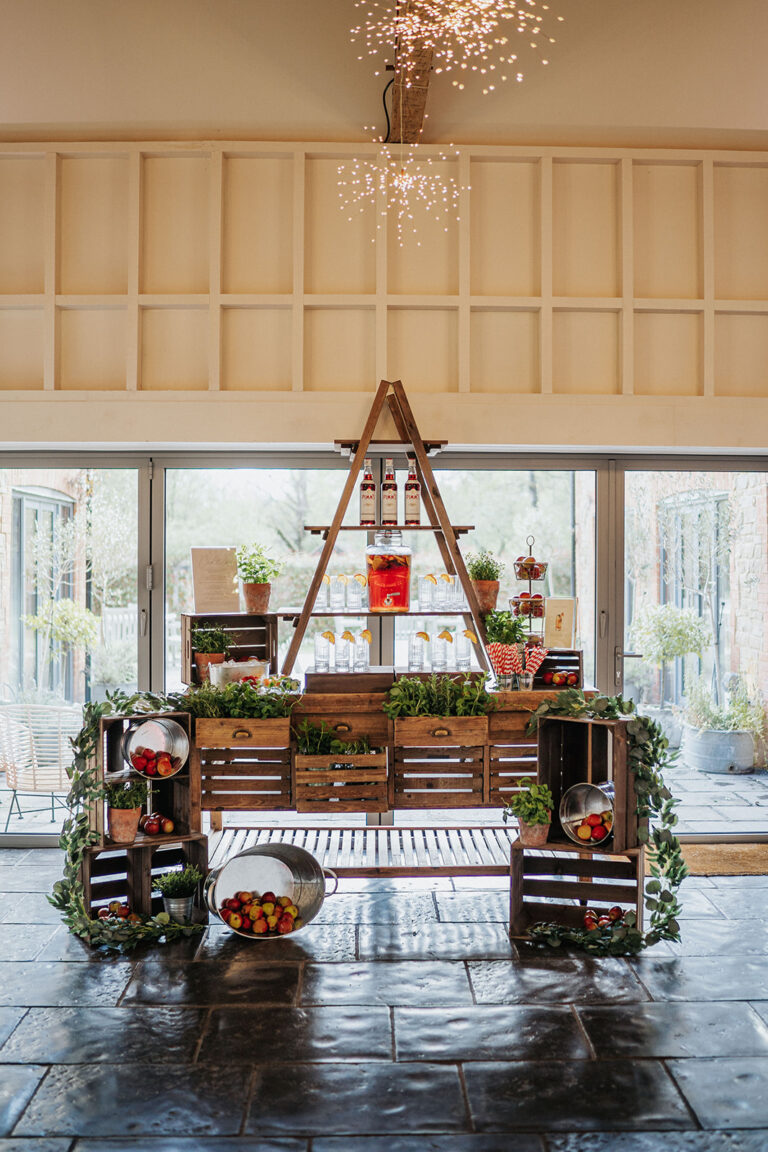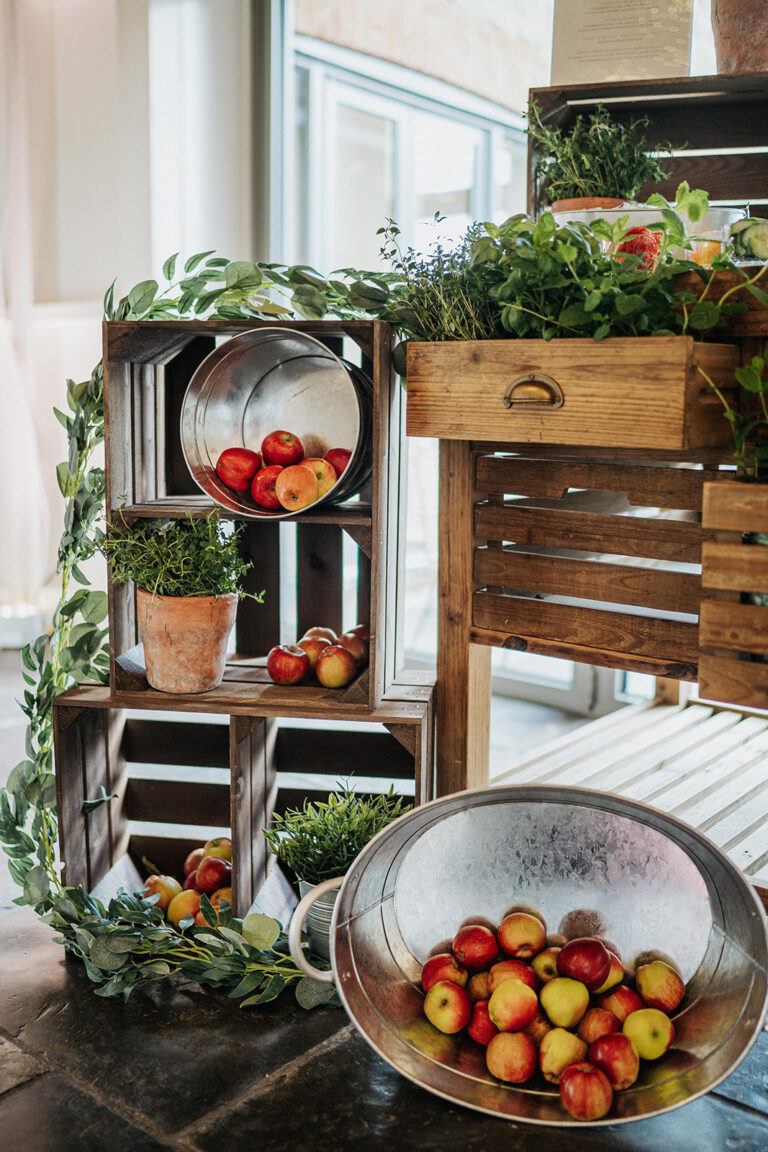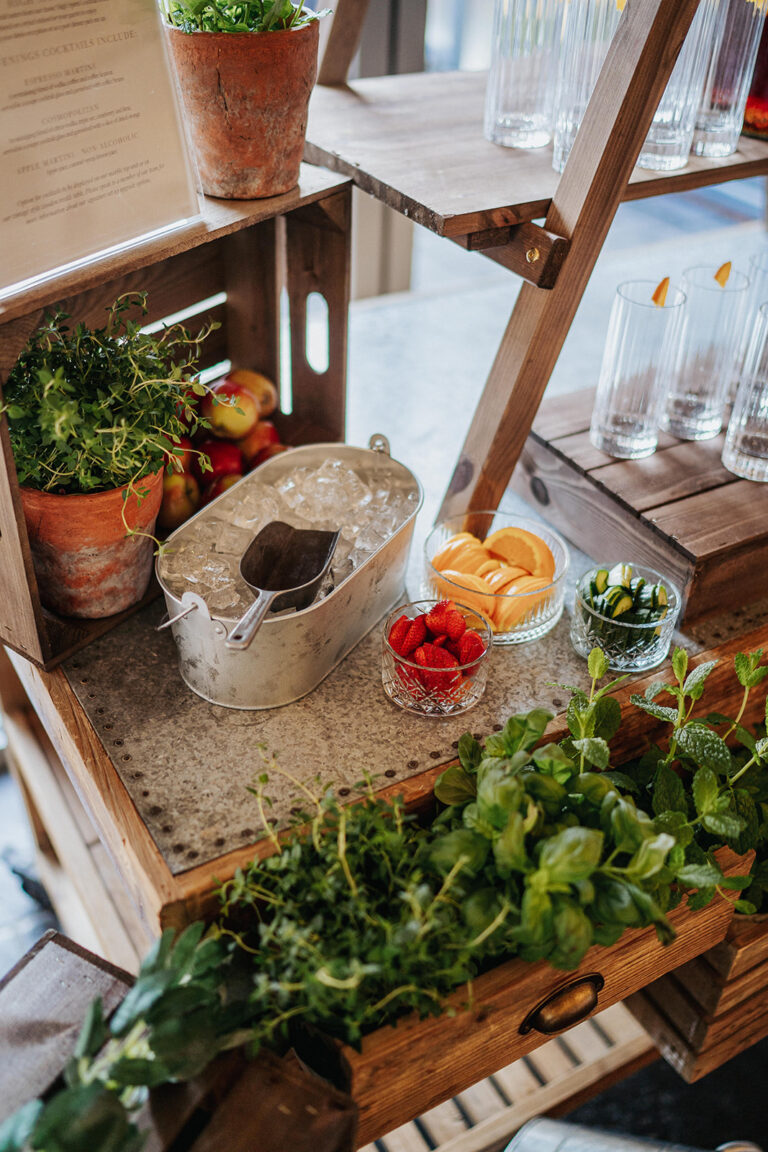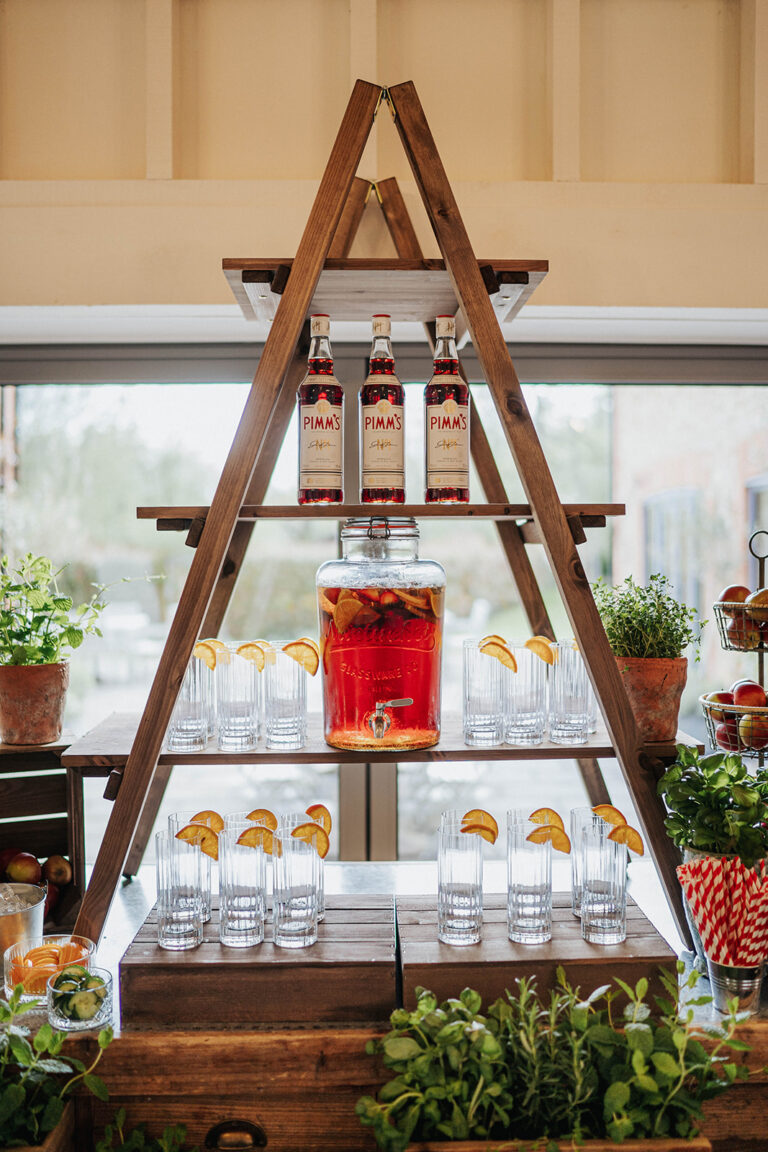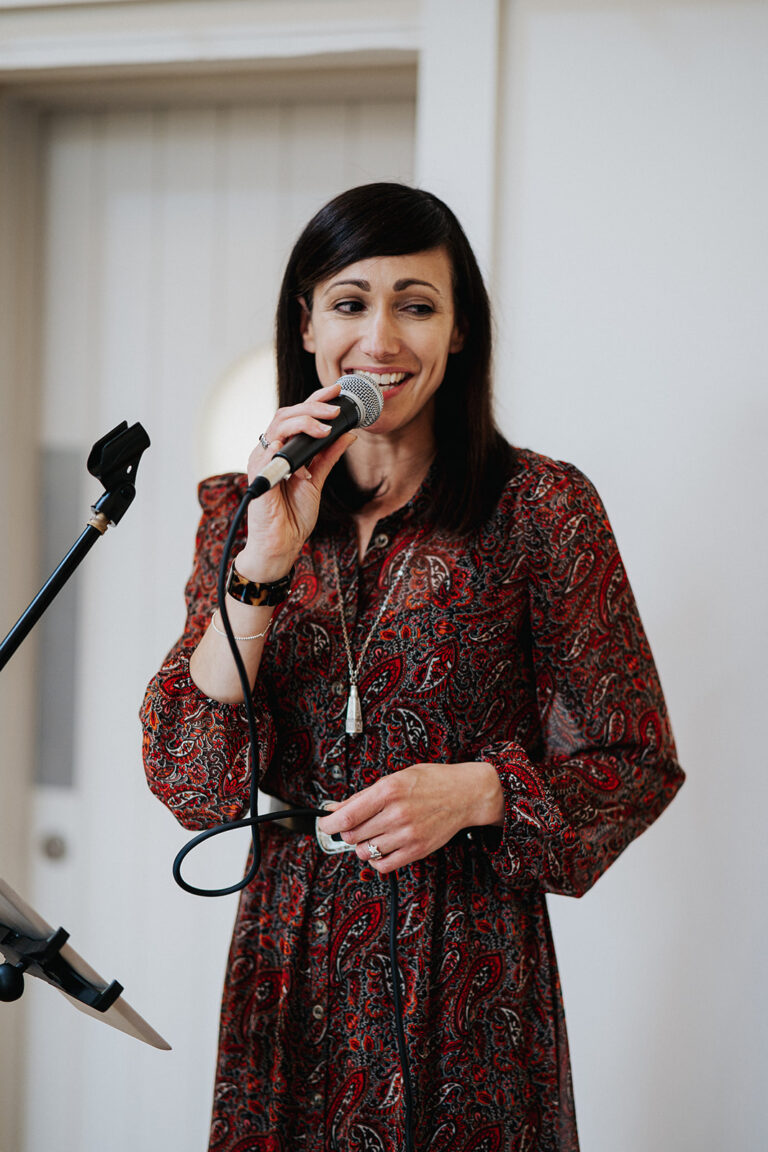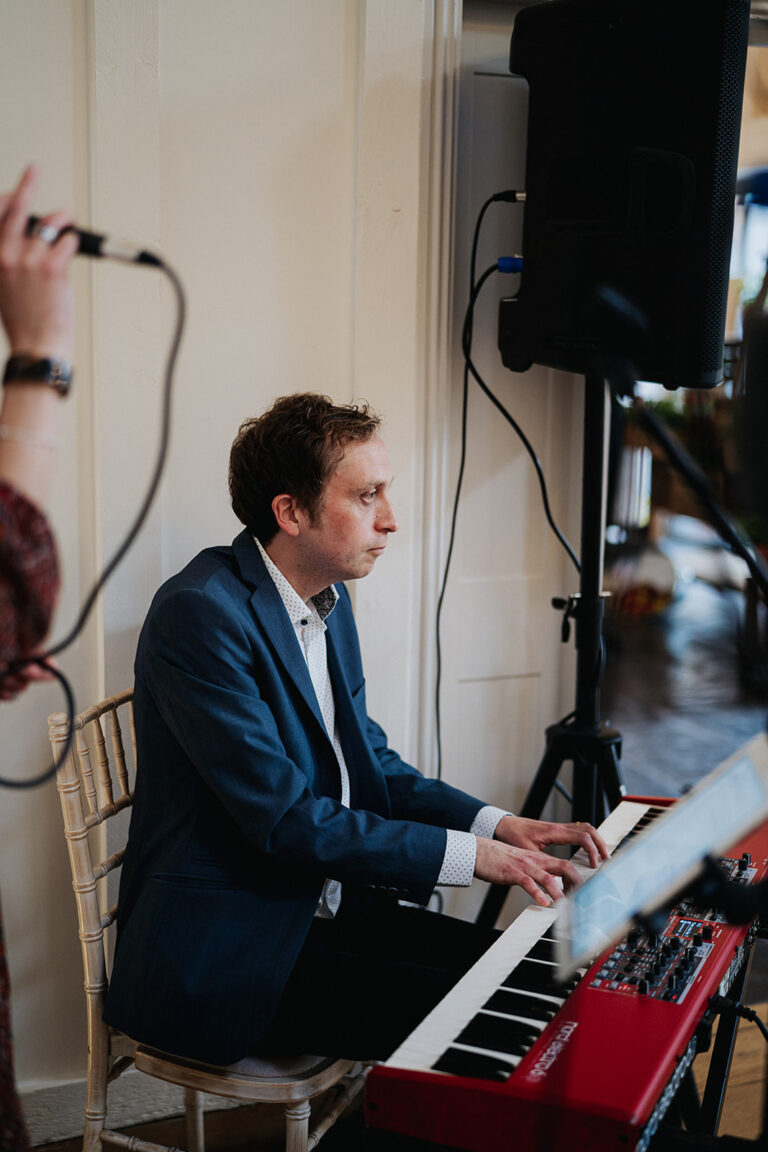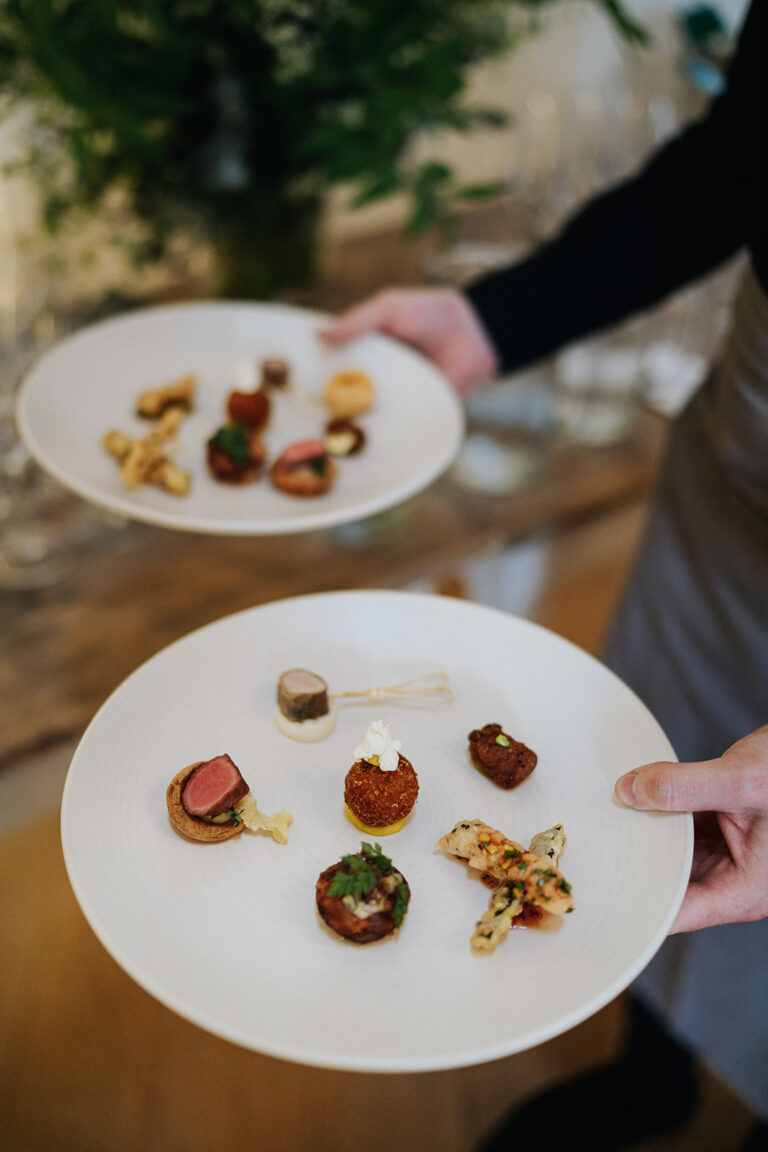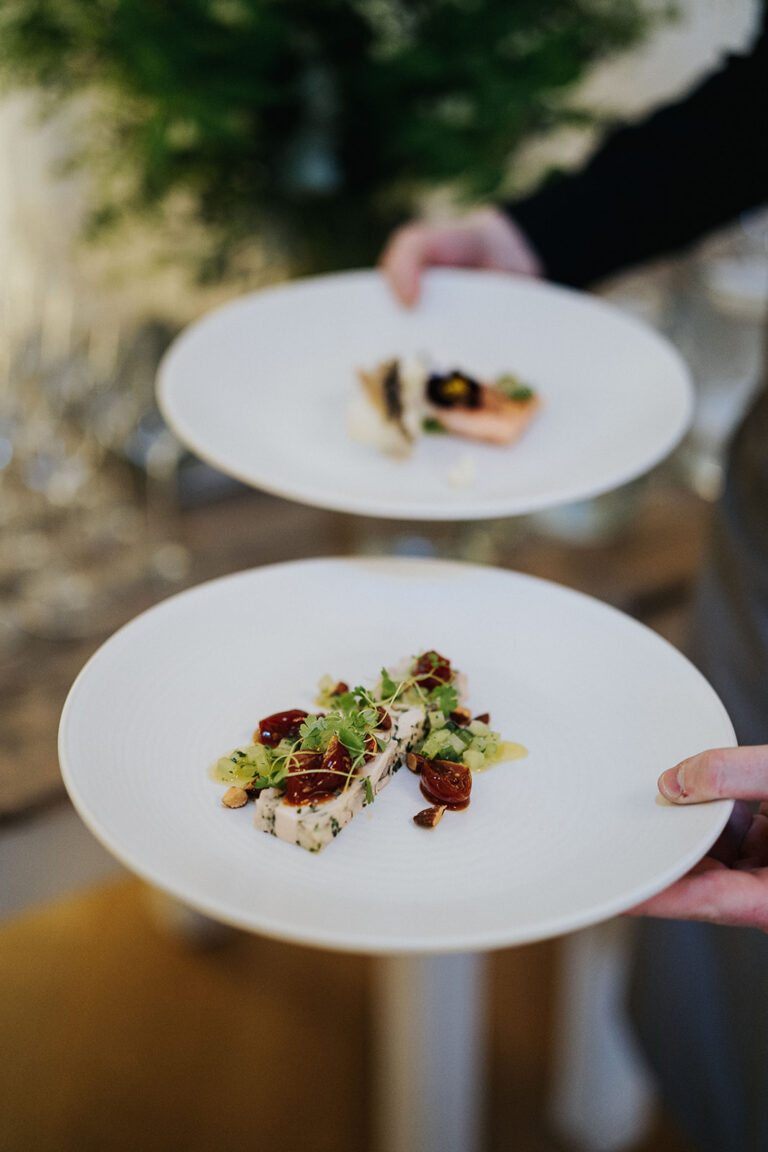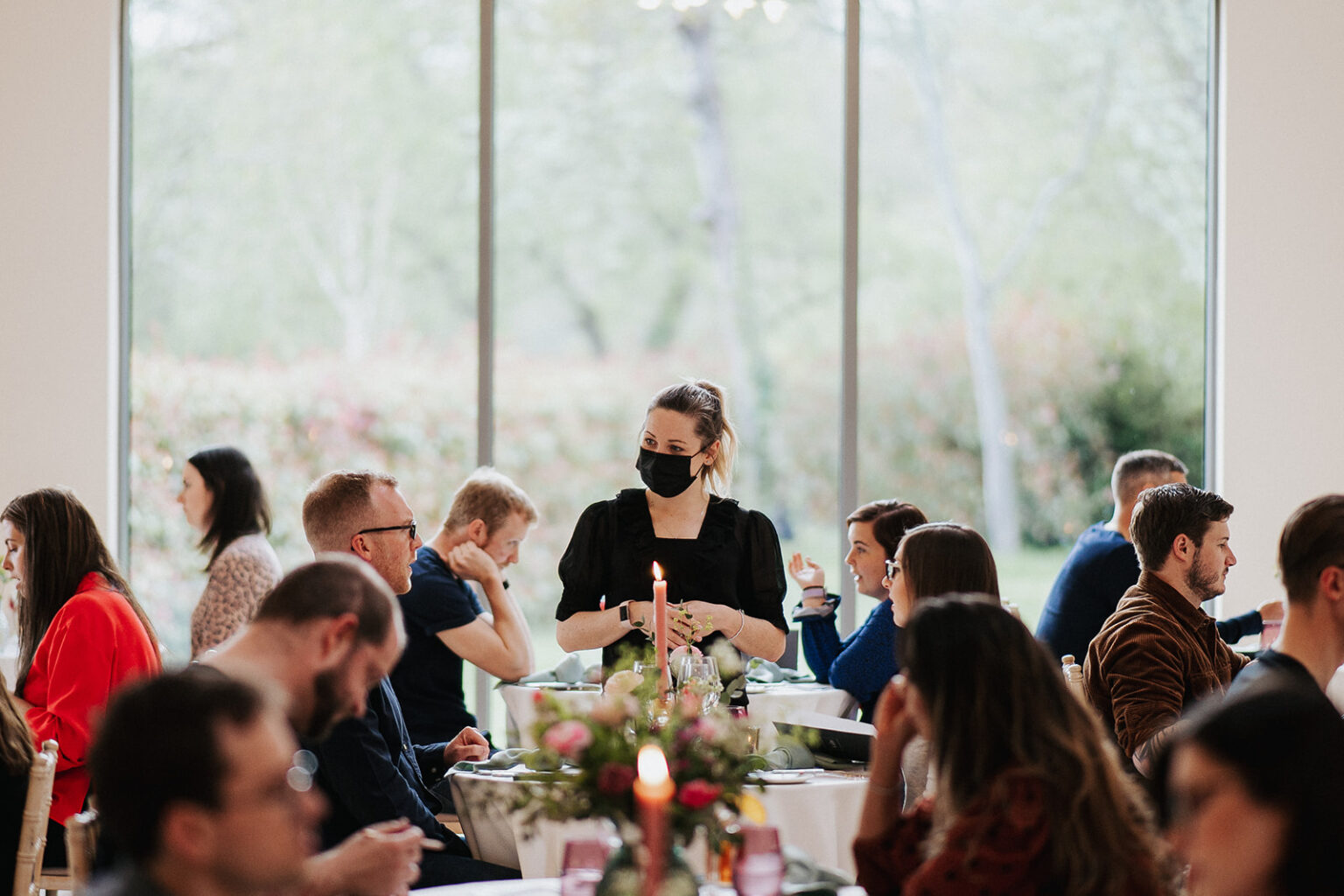 News : 30 / 11 / 20
10 Questions with… Alice from Meadowfolk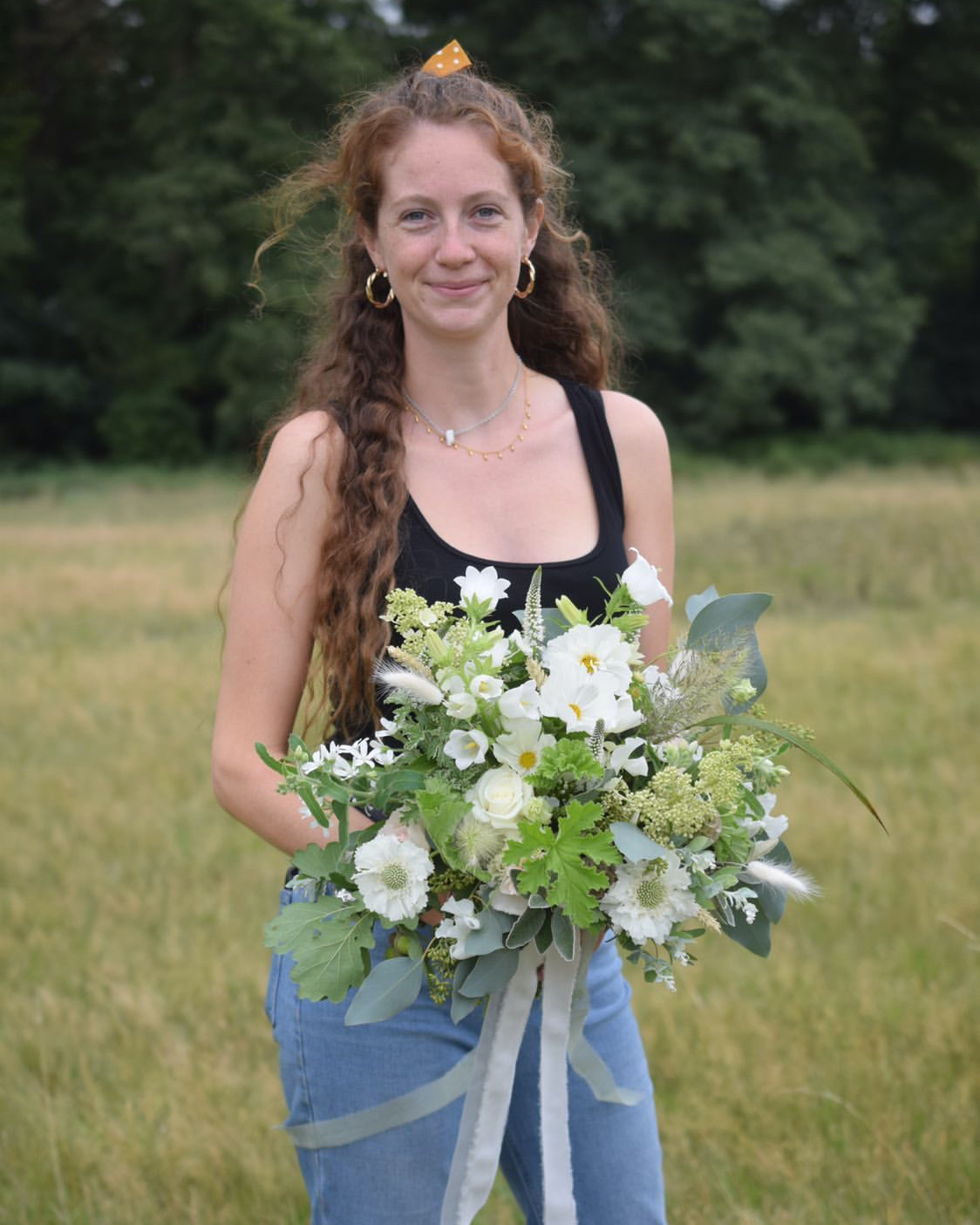 How did your passion for floristry come about?
As a child, I spent most of my time outside – building fairy houses, climbing trees, picking bunches of wildflowers and making 'potions' from crushed up rose petals. I remember knowing the names of trees and flowers before I could even begin to spell them – so floristry & a love for nature has always been a huge part of my essence.
When did you setup MeadowFolk & what was it that drew you to the Wedding Industry in particular?
I set up MeadowFolk after working in an awesomely creative florist shop for a year – because I realised how much I loved the process of communication with the bride and groom, and bringing their flowery visions for their wedding day to life. I also wanted to be able to grow flowers specifically for each couple – so I bought a field and started growing flowers full time to use in weddings I was working on in 2015. By 2019 I was so busy with the wedding floristry side I didn't have the time to grow flowers on such a big scale anymore – and so I sold the field last year & downsized to growing flowers right outside my workshop which is much more manageable & means I can simply nip outside to select stems for a wedding as and when I need em! The wedding industry is an awesomely friendly thing to be a part of – we all just LOVE celebrating love!
How would you describe your style of floristry?
My style of floristry is closely linked to the seasons, wildly romantic & meadow-esque
What can couples expect when they choose you to create their dream Wedding Flowers? 
I create a moodboard & bespoke quote for each client after some initial emails so that they can really begin to see what their wedding florals will look like. We then meet up to chat all things flowery & I bring a bag of treasures for them to see in person (candlesticks, vases, ribbons etc.) Next time we meet is on their wedding day, but I'm always available to email.
What do you love most about what you do?
Showcasing how beautiful mother nature is by bringing flower filled magic inside to celebrate LOVE!
What top tips & advice do you offer couples along the way & are there any Tips you would give to Millbridge Couples in particular?
Be clear about what you don't want in terms of flowers/colours – sometimes this can be more helpful to florists that knowing what you do want.
Bouquets can always be reused for top table or cake table decoration. I encourage bridesmaids to 'hunt the vase' for their bouquet, as I leave vases for them in areas that need an extra floral touch.
Candles & foliage can transform a space into something beautifully magical – simple, but really effective if you're on a tight budget.
When it comes to creating an abundant table set up, more is definitely more.
What do you love the most about Millbridge Court?
How flexible the space is – it lends itself to both the rustic, wild vibe – but also the more elegant/luxe vibe too!
Do you have a favourite installation or setup that you've done at Millbridge Court so far?
For sure Louise & Tim's wildly bohemian & autumnal macramé archway. They're brief of 'just go wild' is the BEST thing a client can say to me! (And you can find a selection of The Springles images from L+T's stunning Autumnal Wedding Day below.)
What floristry trends are you seeing for 2021 & beyond
Seasonality & sustainability is becoming a real focus for couples now. With many coming to me because they love that I grow my own flowers and buy from local flower growers too – 2020 has taught us a whole bunch – one of them being how important it is to support local, small businesses.
What are your three favourite industry professionals/ brands to follow on Instagram?
@FloretFlower – flower farm for endless flower growing inspiration
@Lavendersflowers – florist over in America…colour combo queen!
@Wedhead_london – husband & wife furniture/prop hire duo of dreams.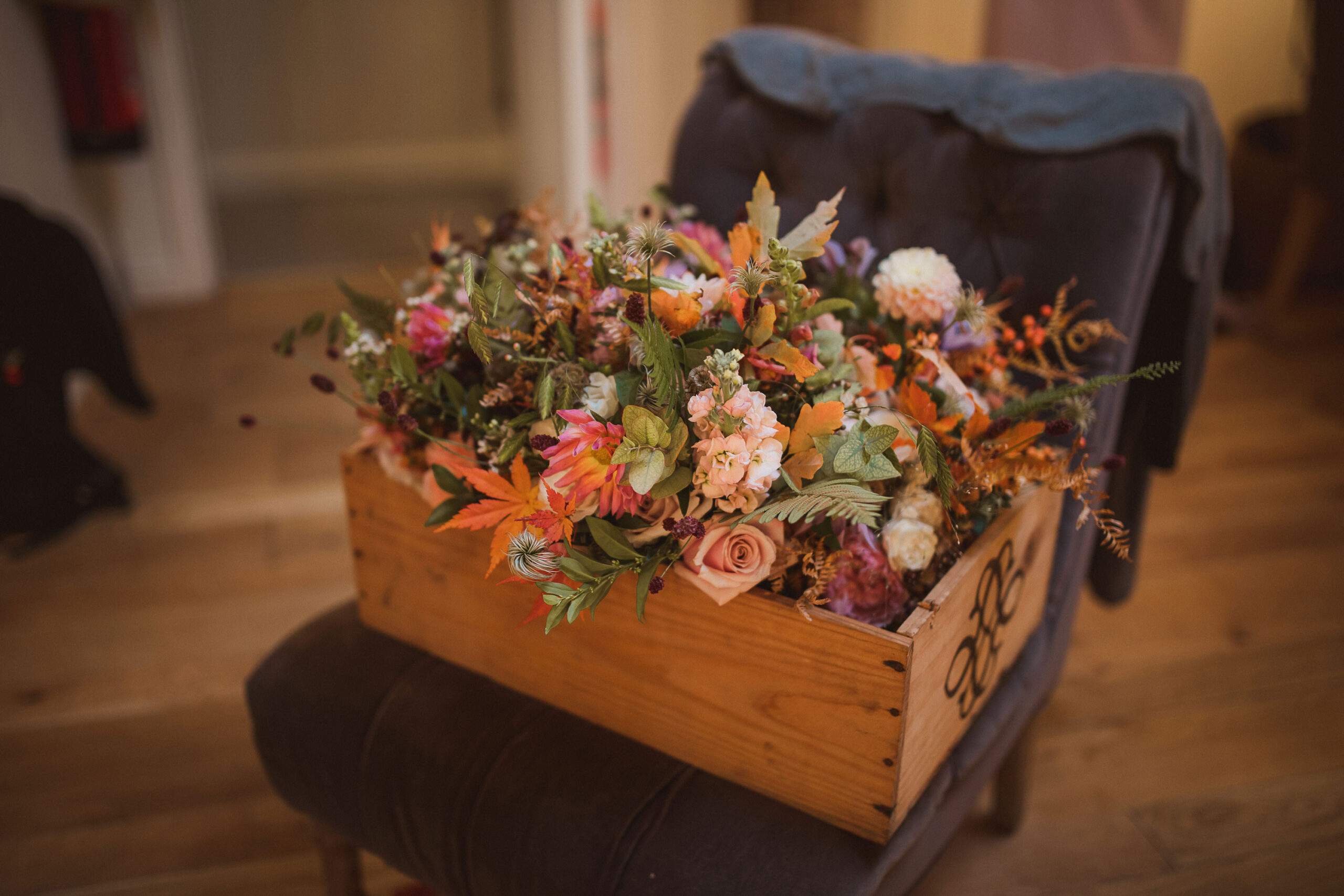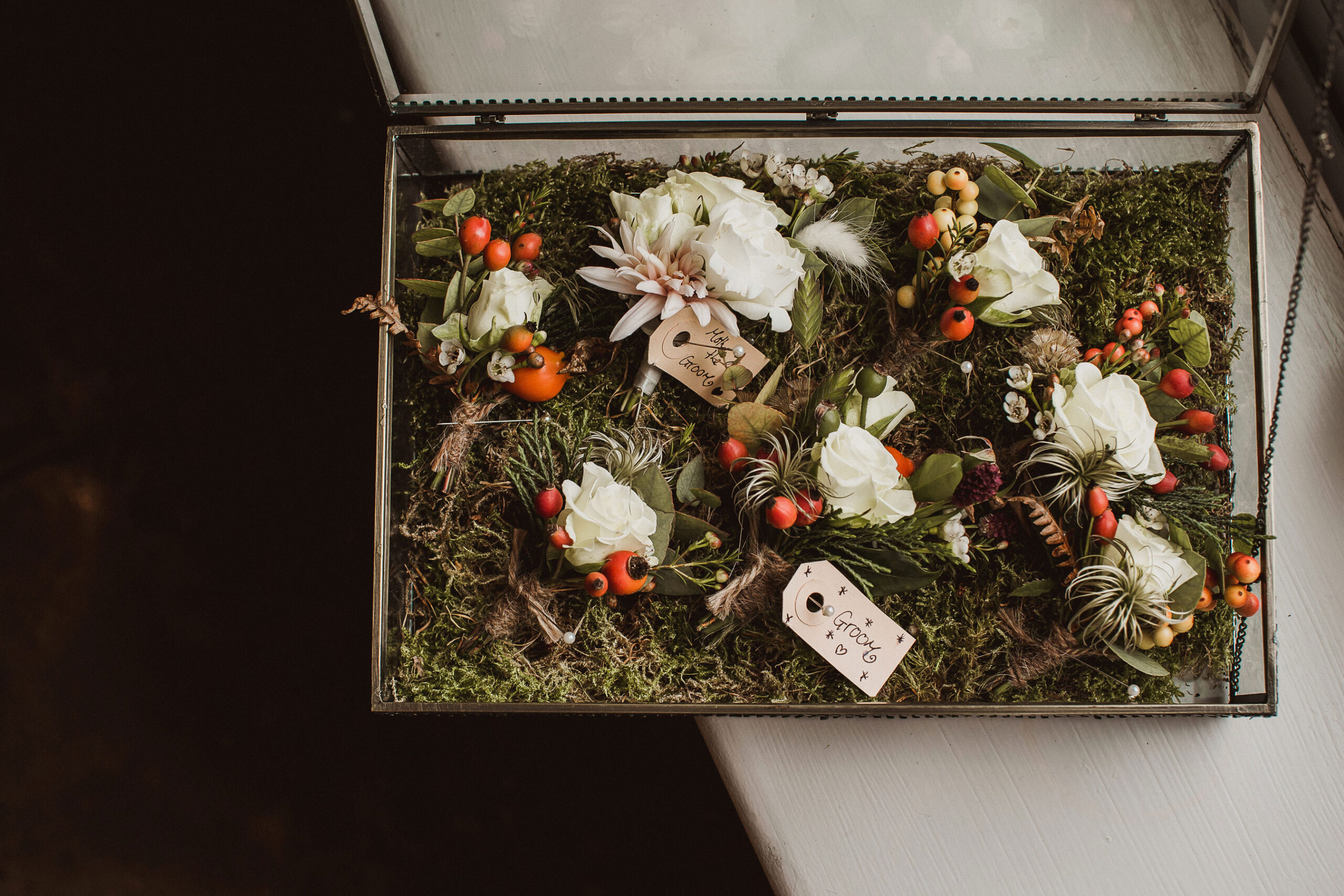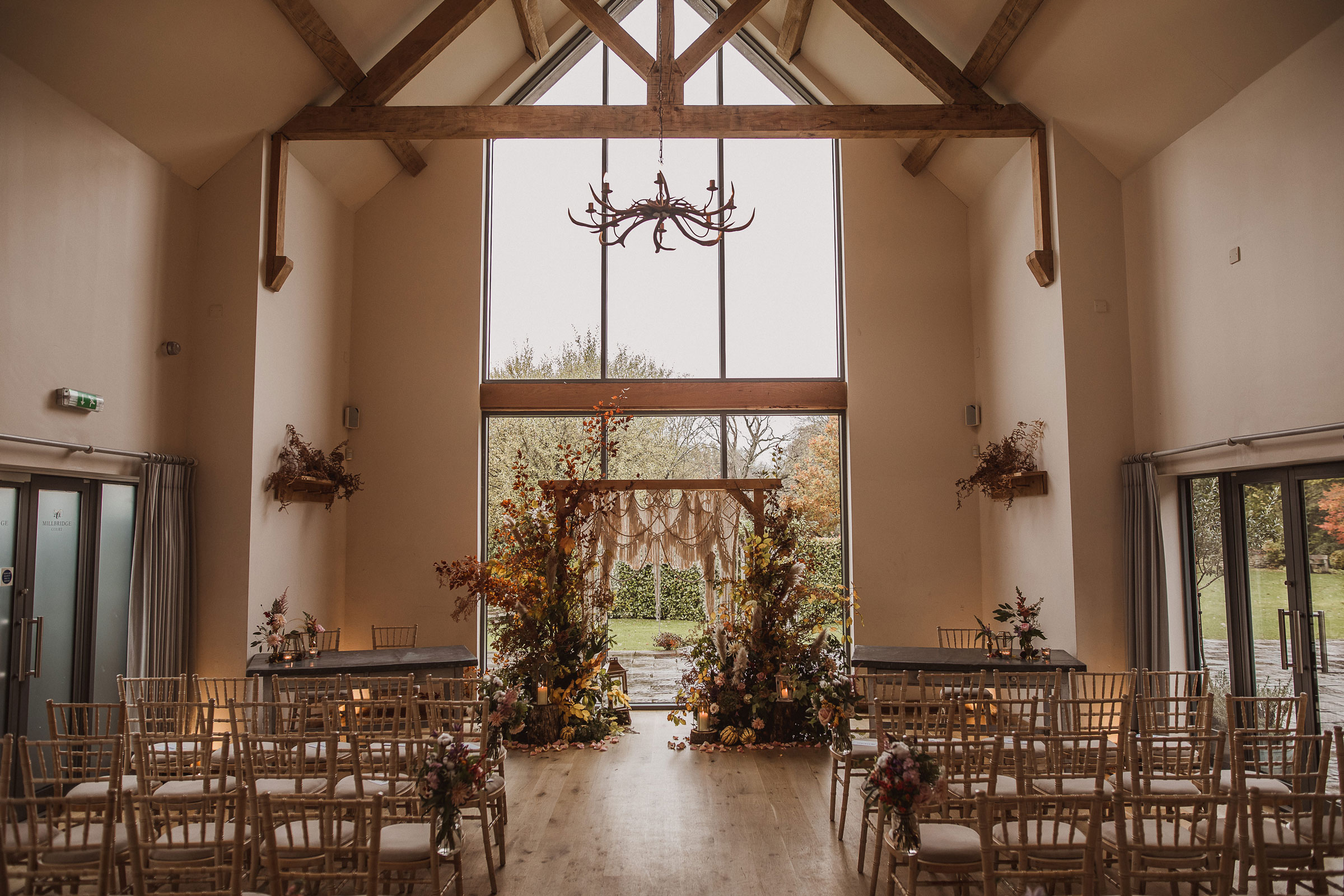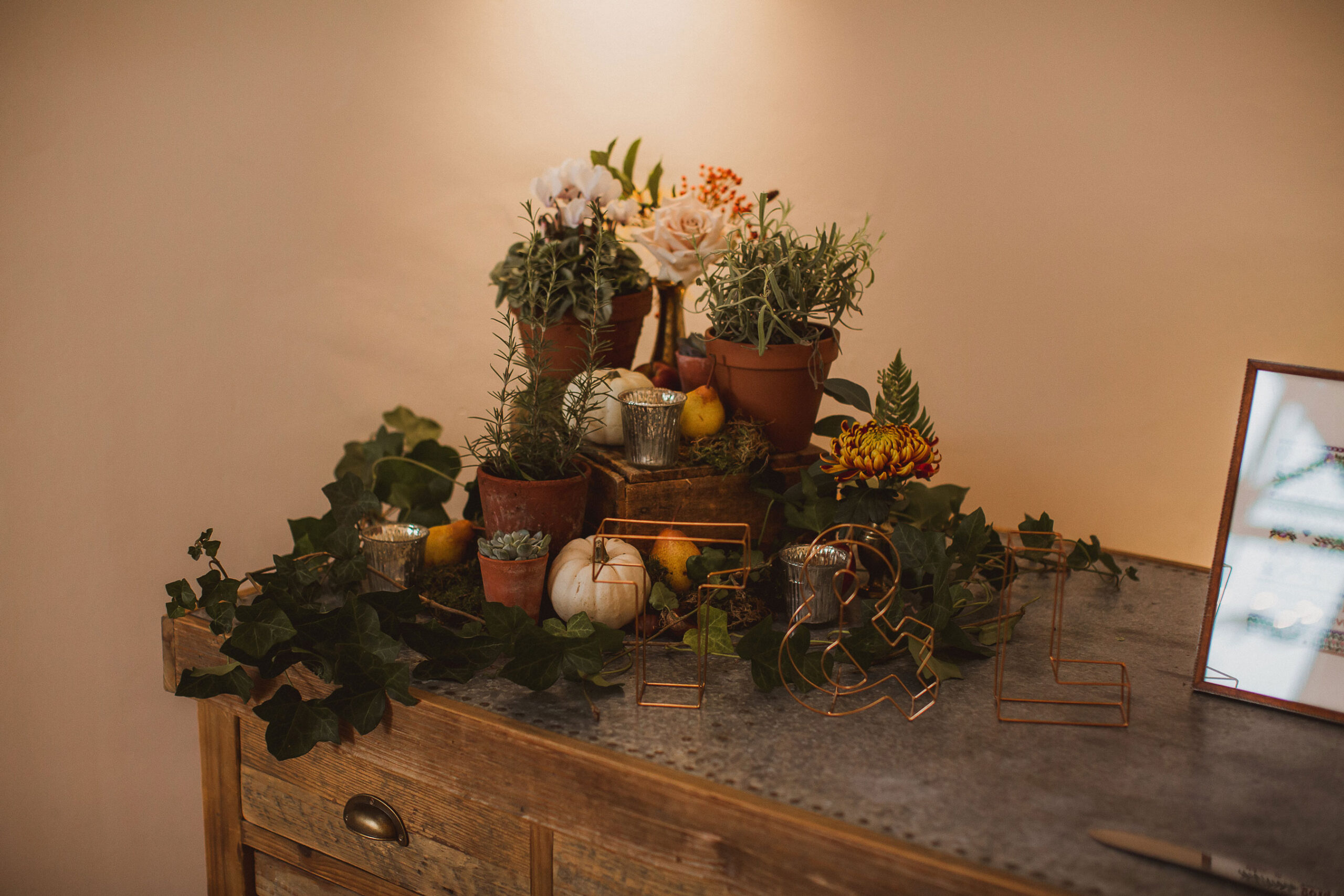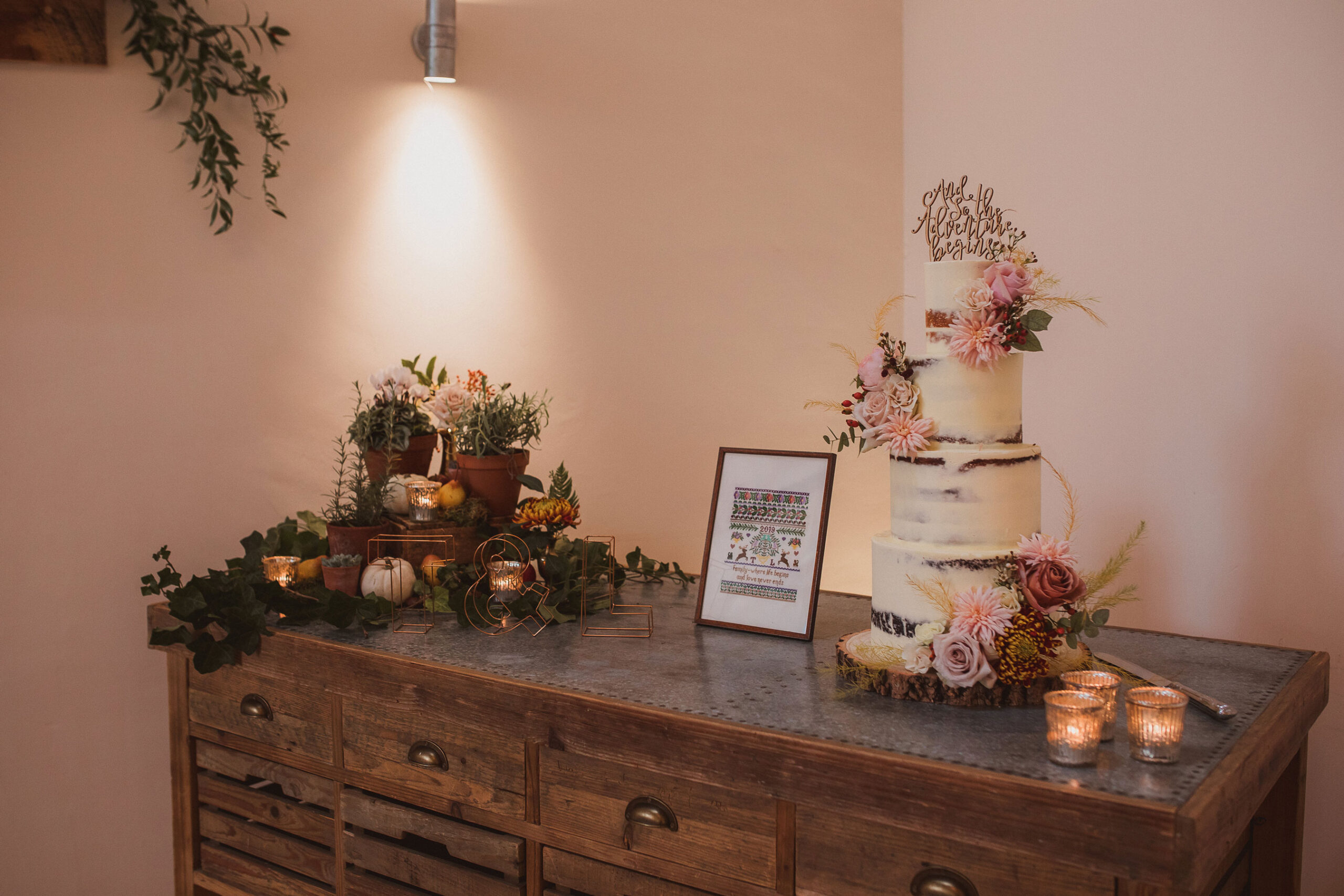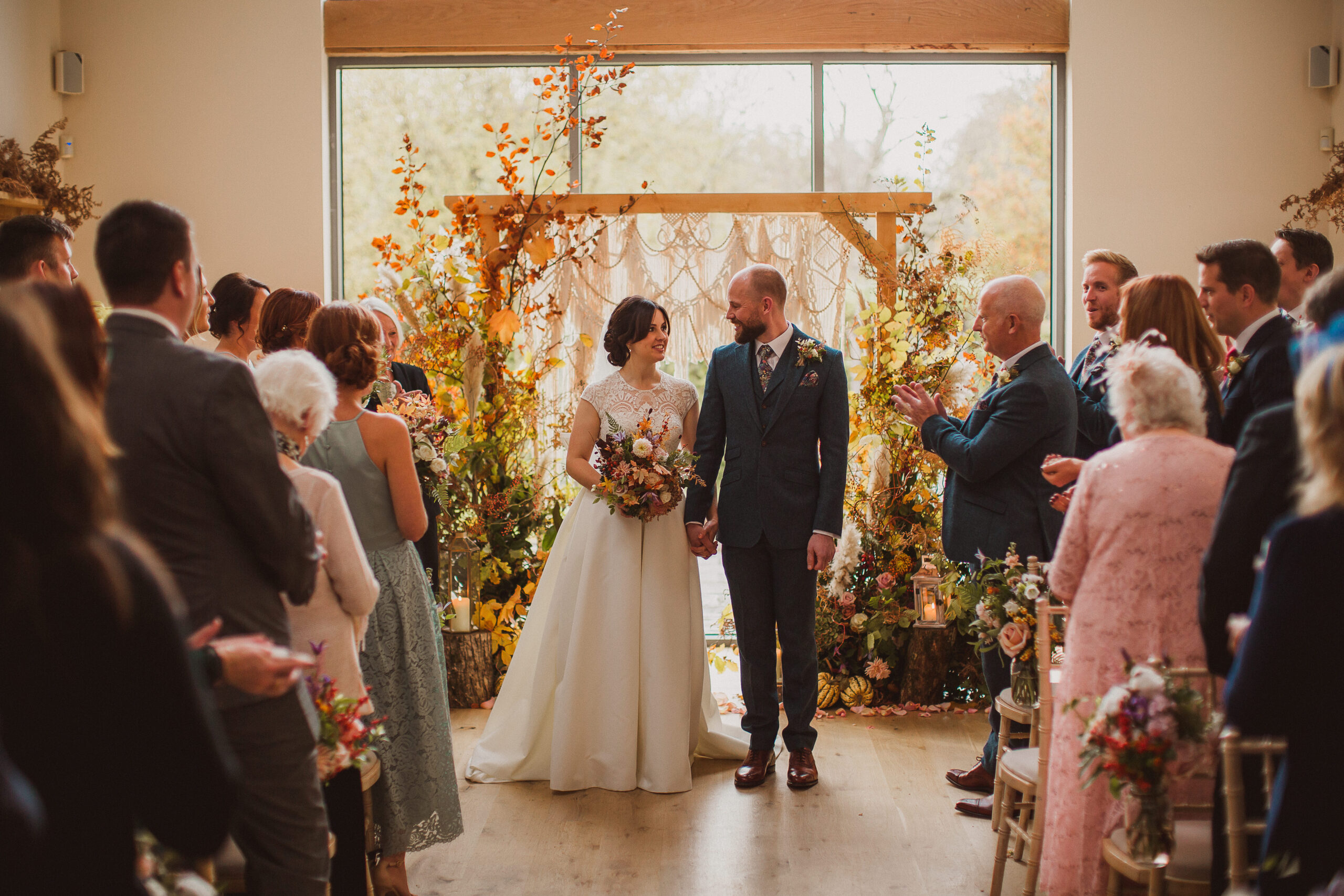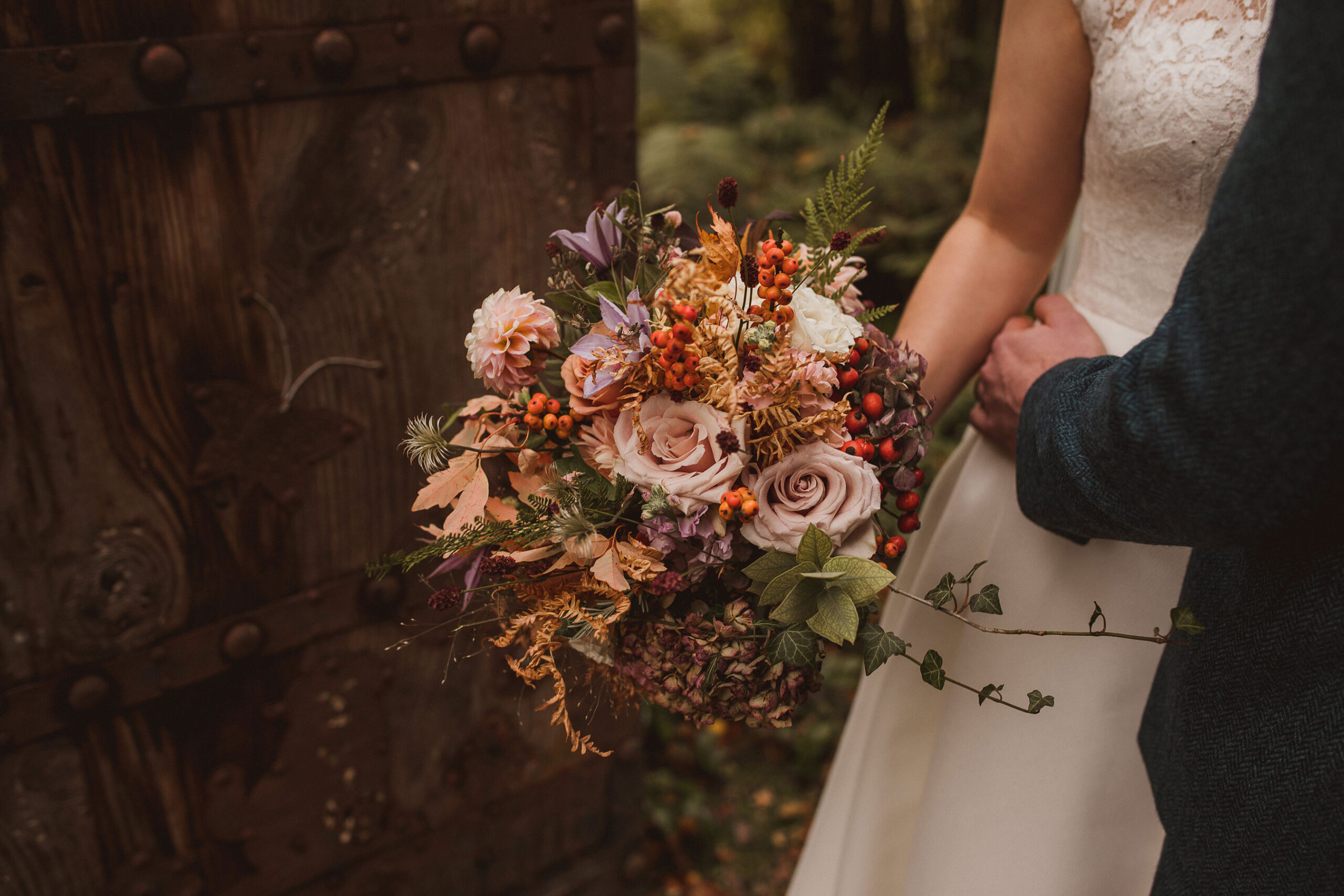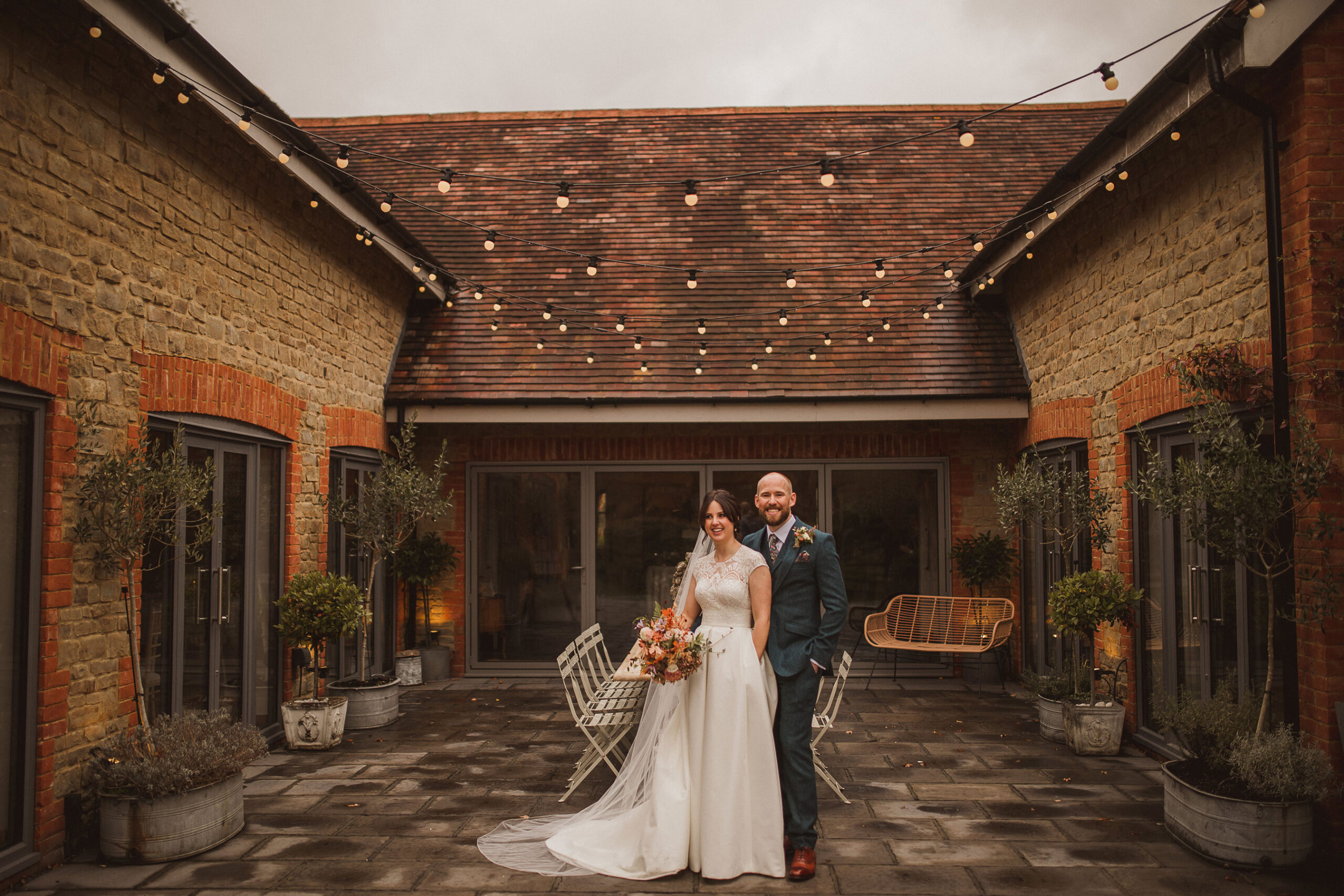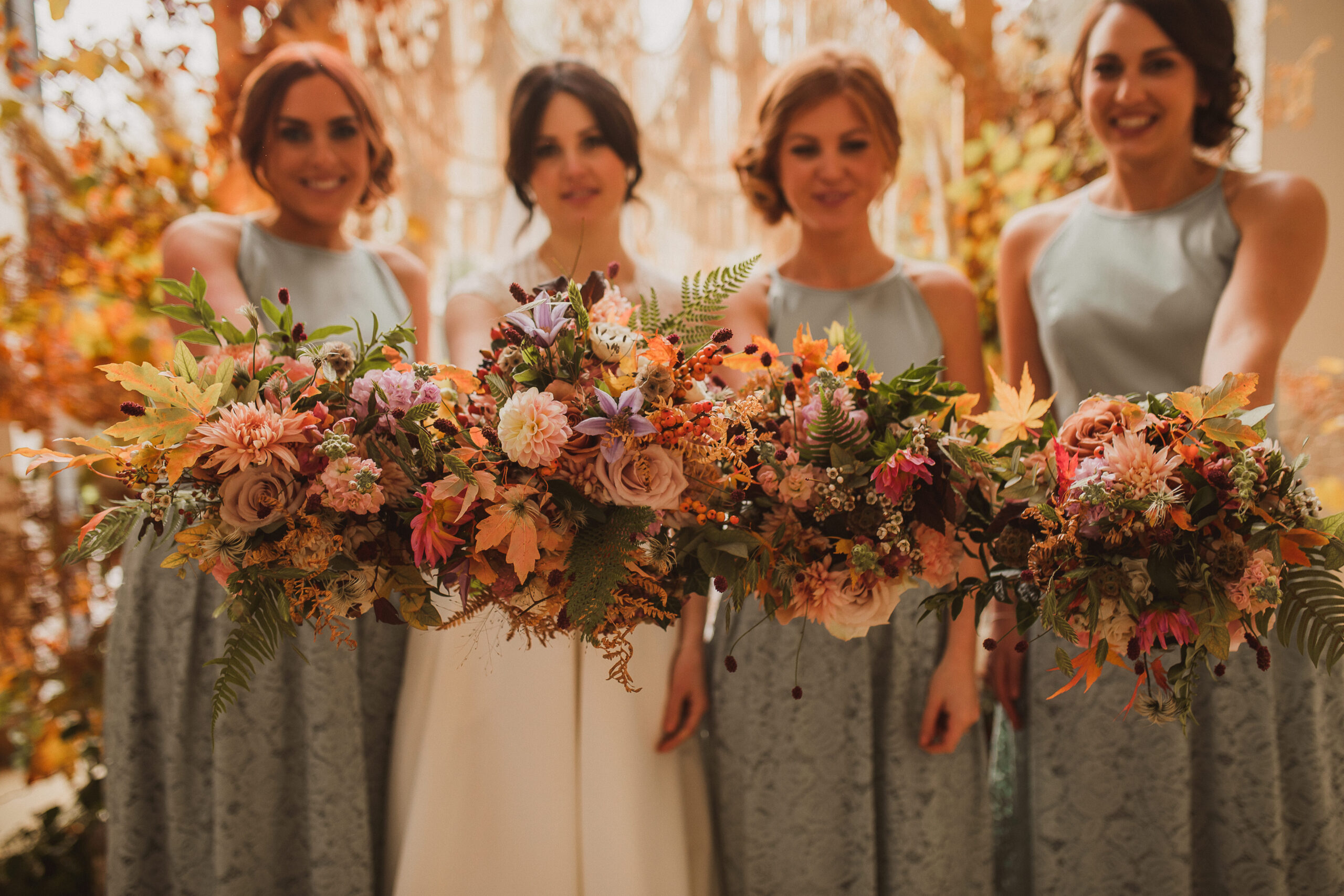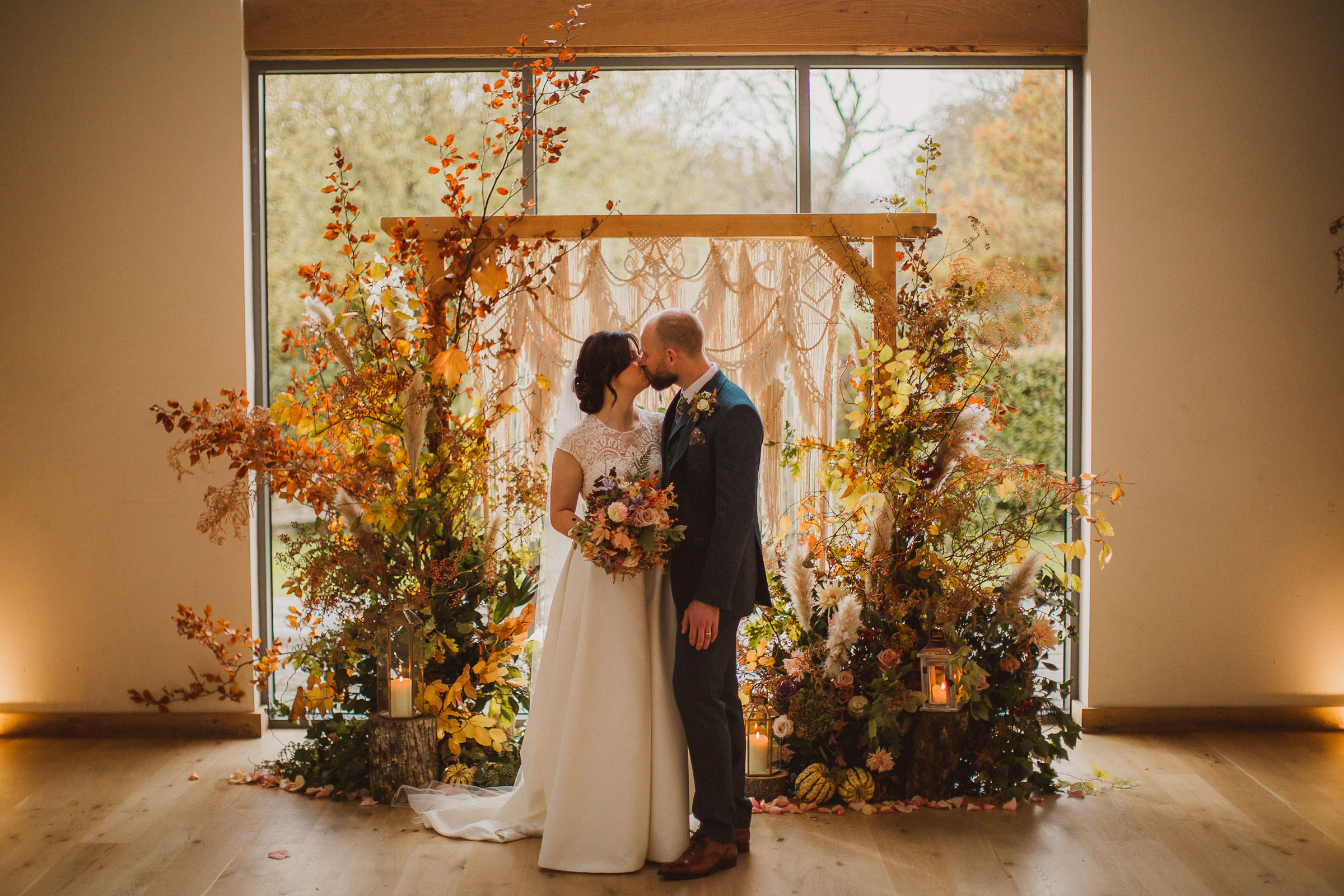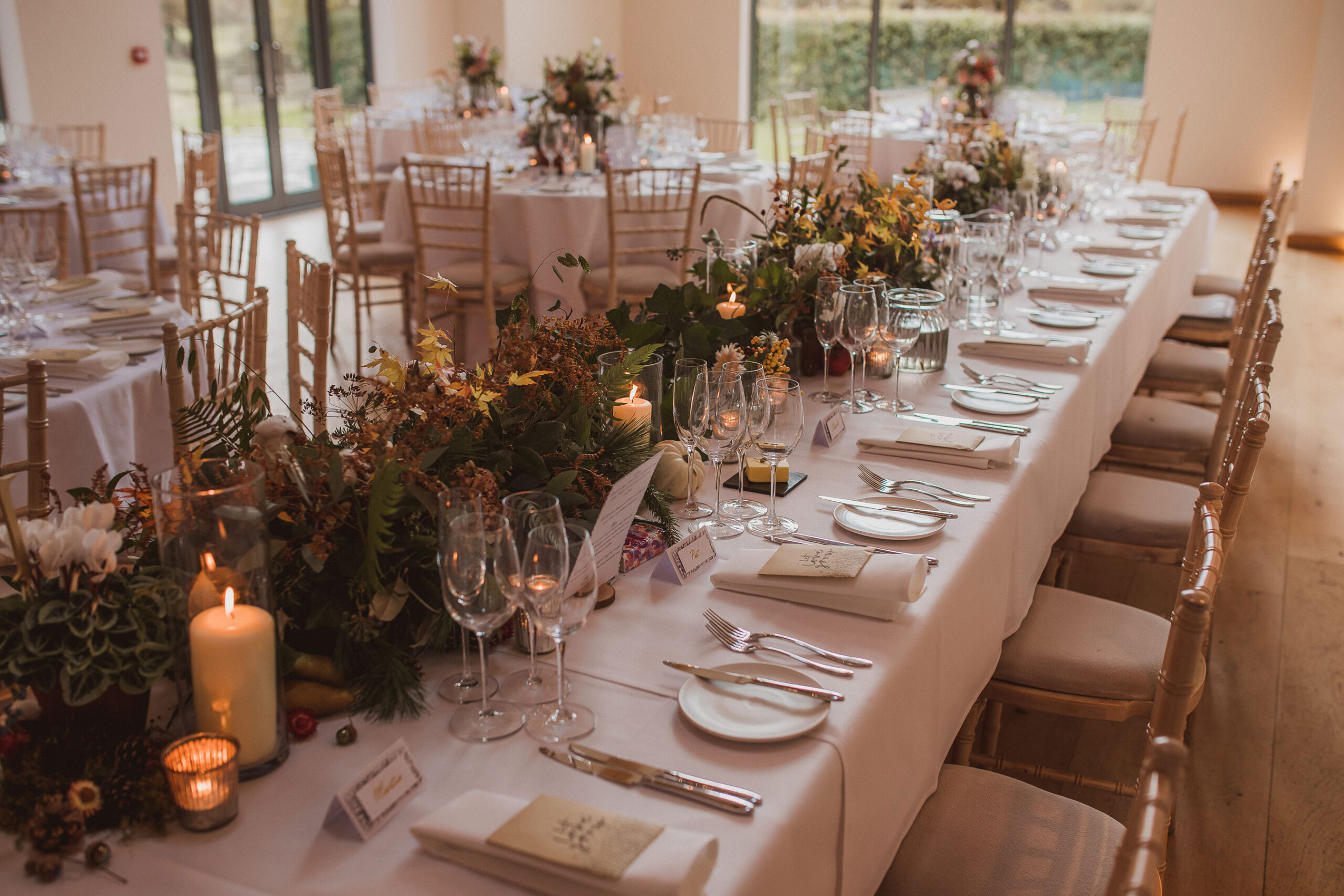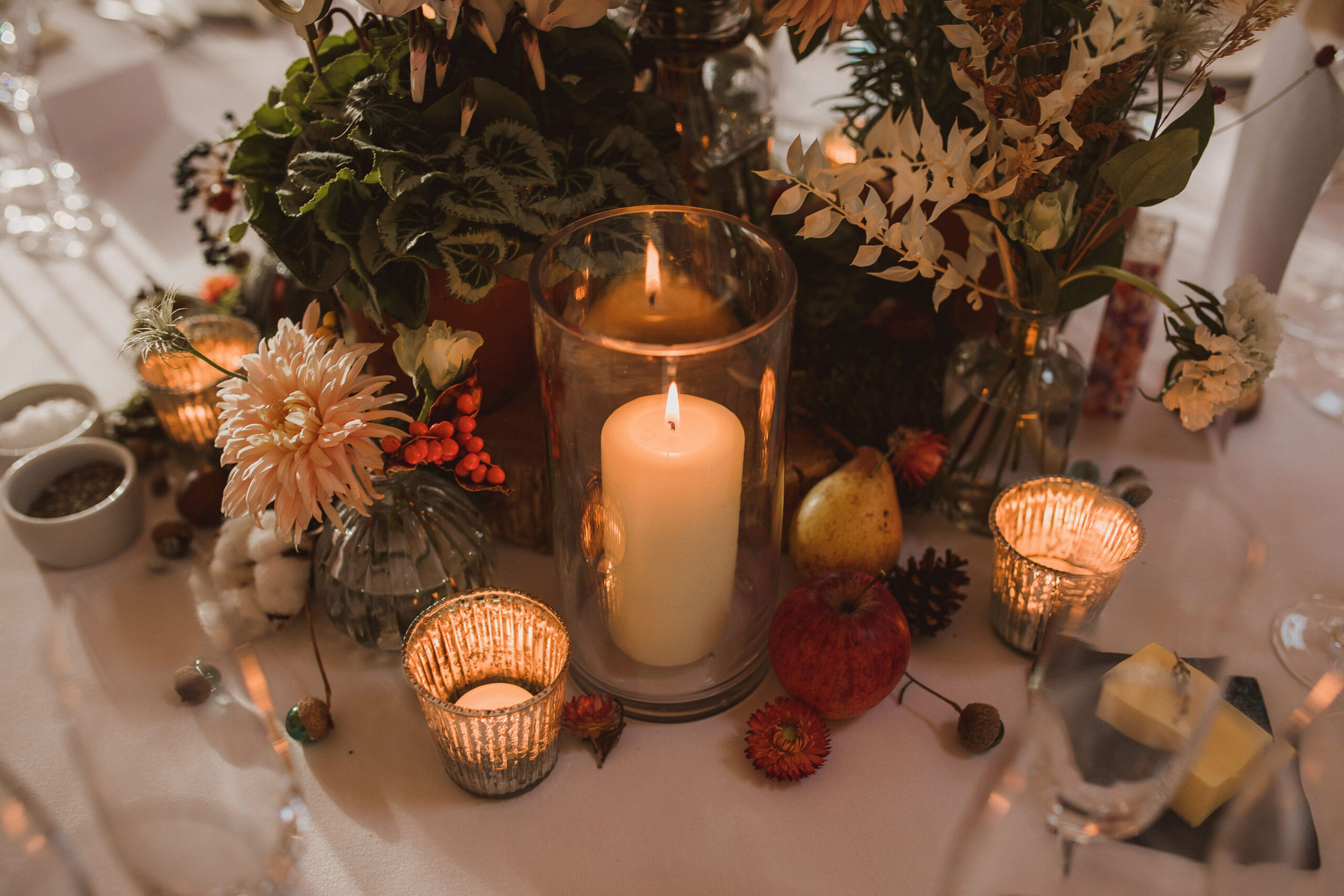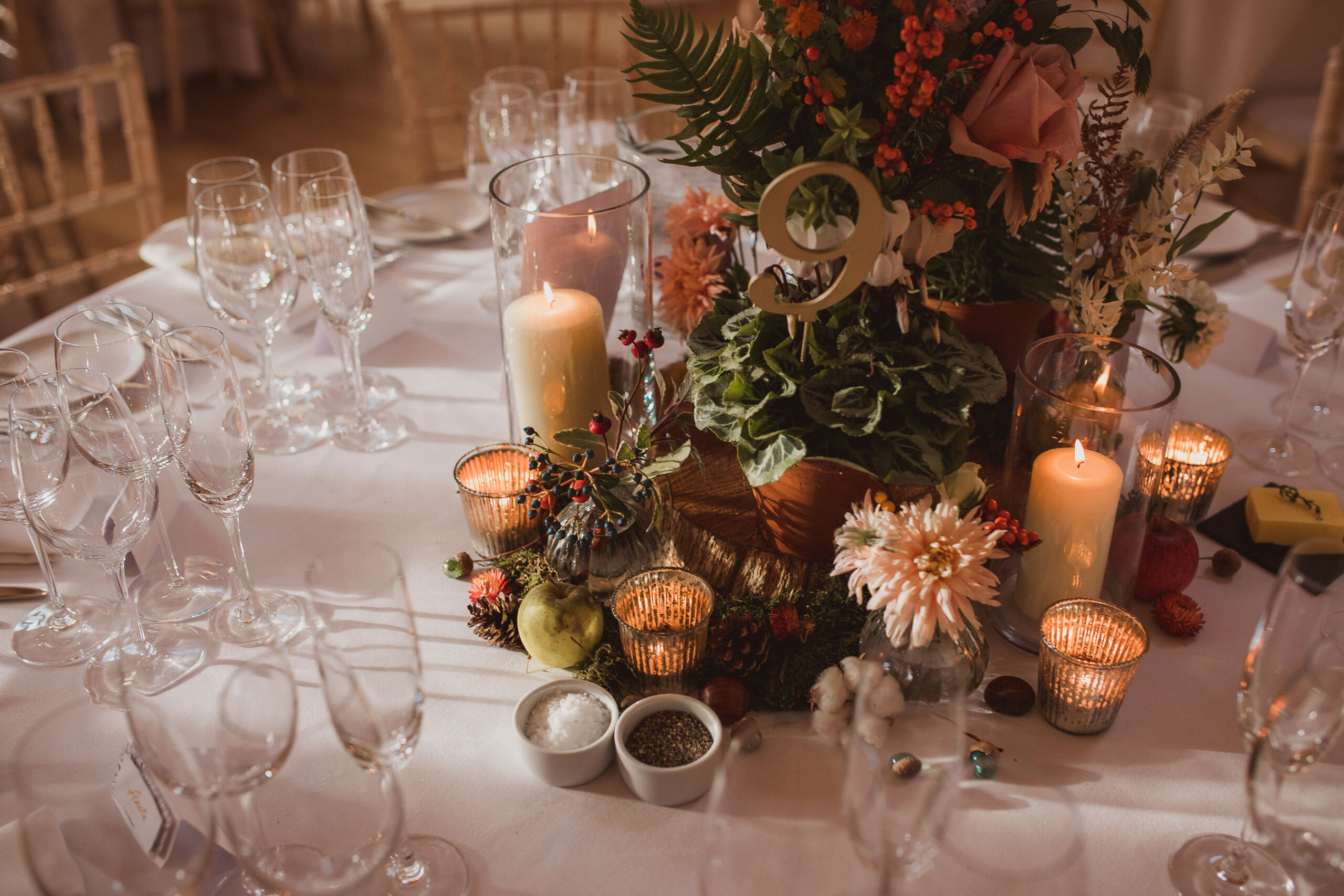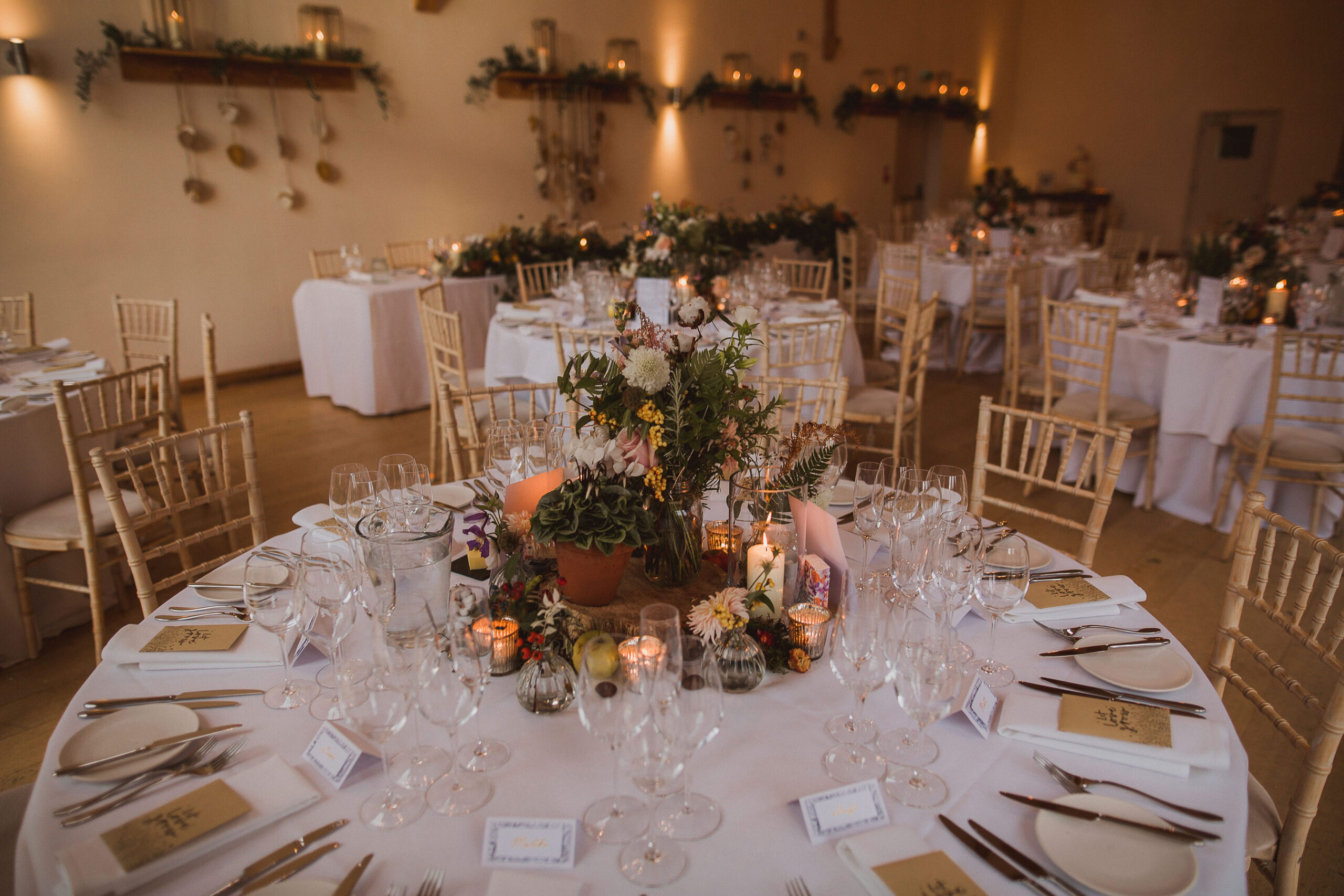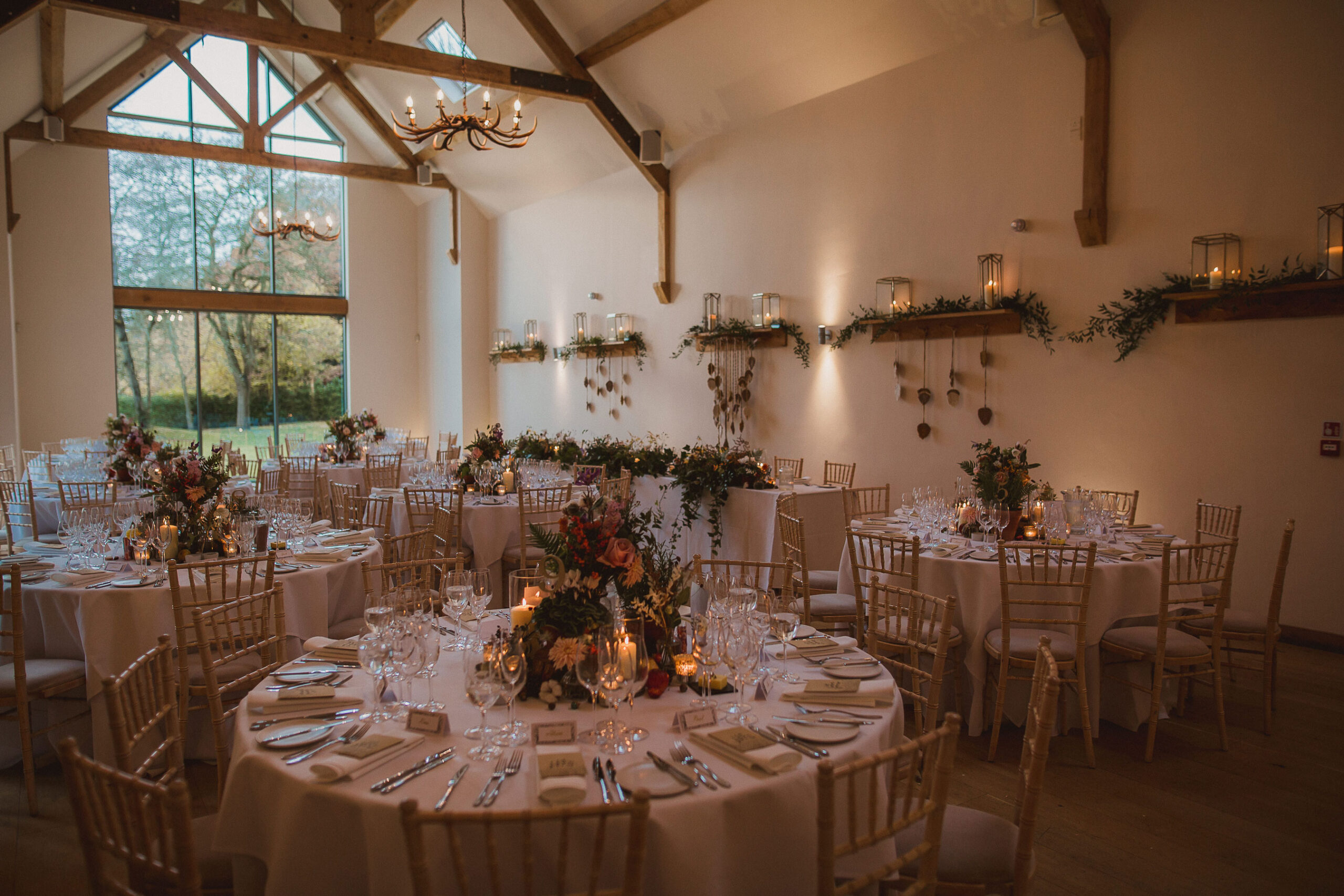 Photography: The Springles, Wedding Cake: Dotty Rose Cakes
News : 12 / 06 / 20
Spaces- Ceremony Hall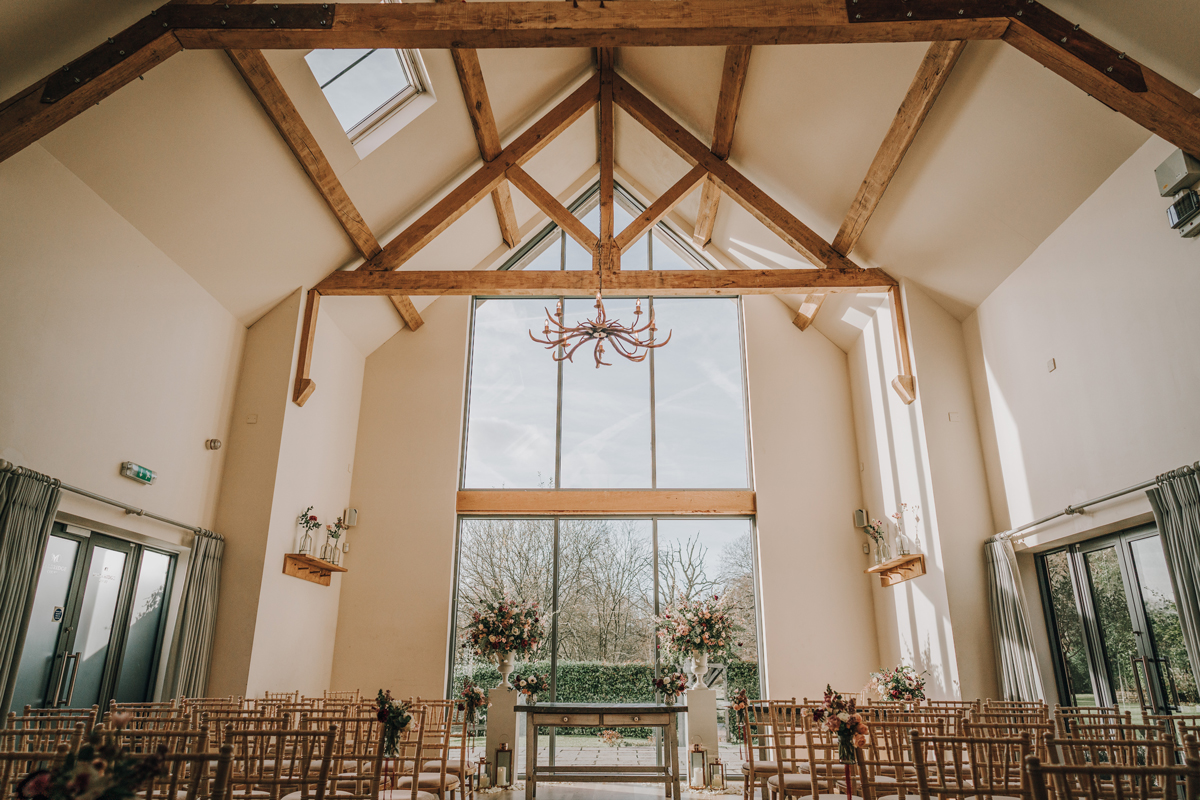 The Ceremony Hall at Millbridge Court combines traditional Barn features with elegant and modern interior design.
With gorgeous oak beams, unique, statement chandeliers, crisp white walls and a feature floor-to-ceiling glass wall, the Hall is flooded with natural light all year round and is a beautiful neutral canvas which allows Couples to bring their vision to life with no limitations.
Over the years, Couples and their talented Suppliers have styled the Ceremony Hall in such inspiring ways that really make the most of the Seasons and the light, bright space and we wanted to share a few of those with you all. Xx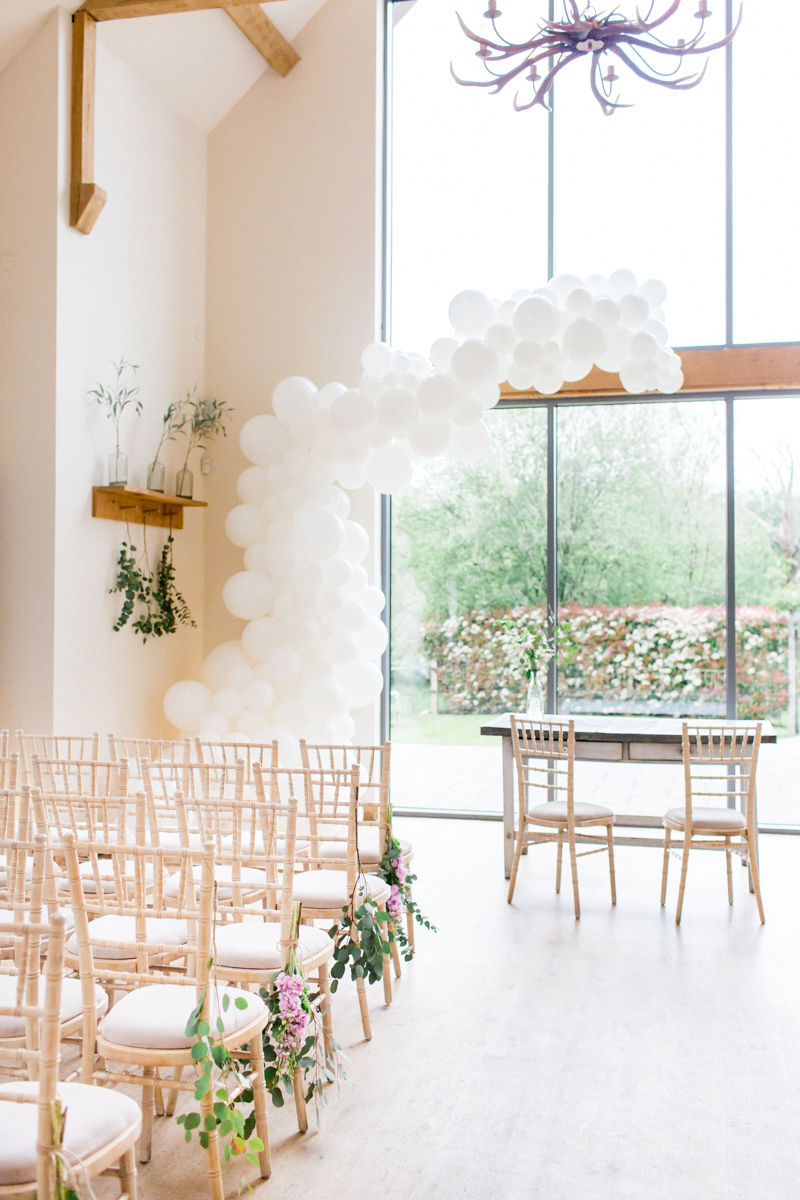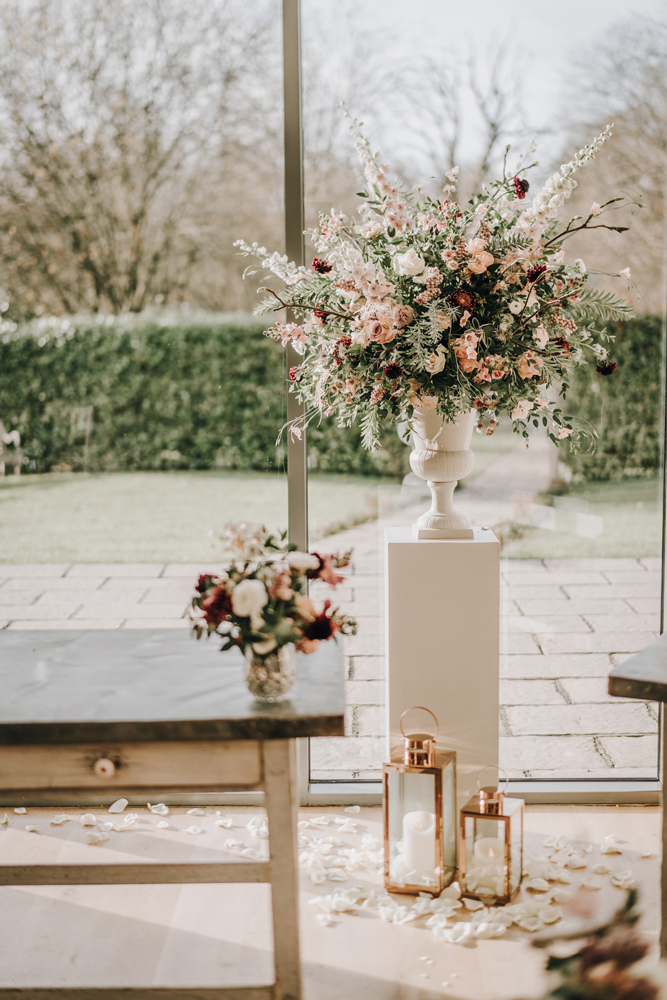 (Top) Clara Cooper Photography, Longacres | (Bottom Left) Philippa Sian Photography, Bubblegum Balloons, A Wild Handful | (Bottom Right) DM Photography, Hannah Berry Flowers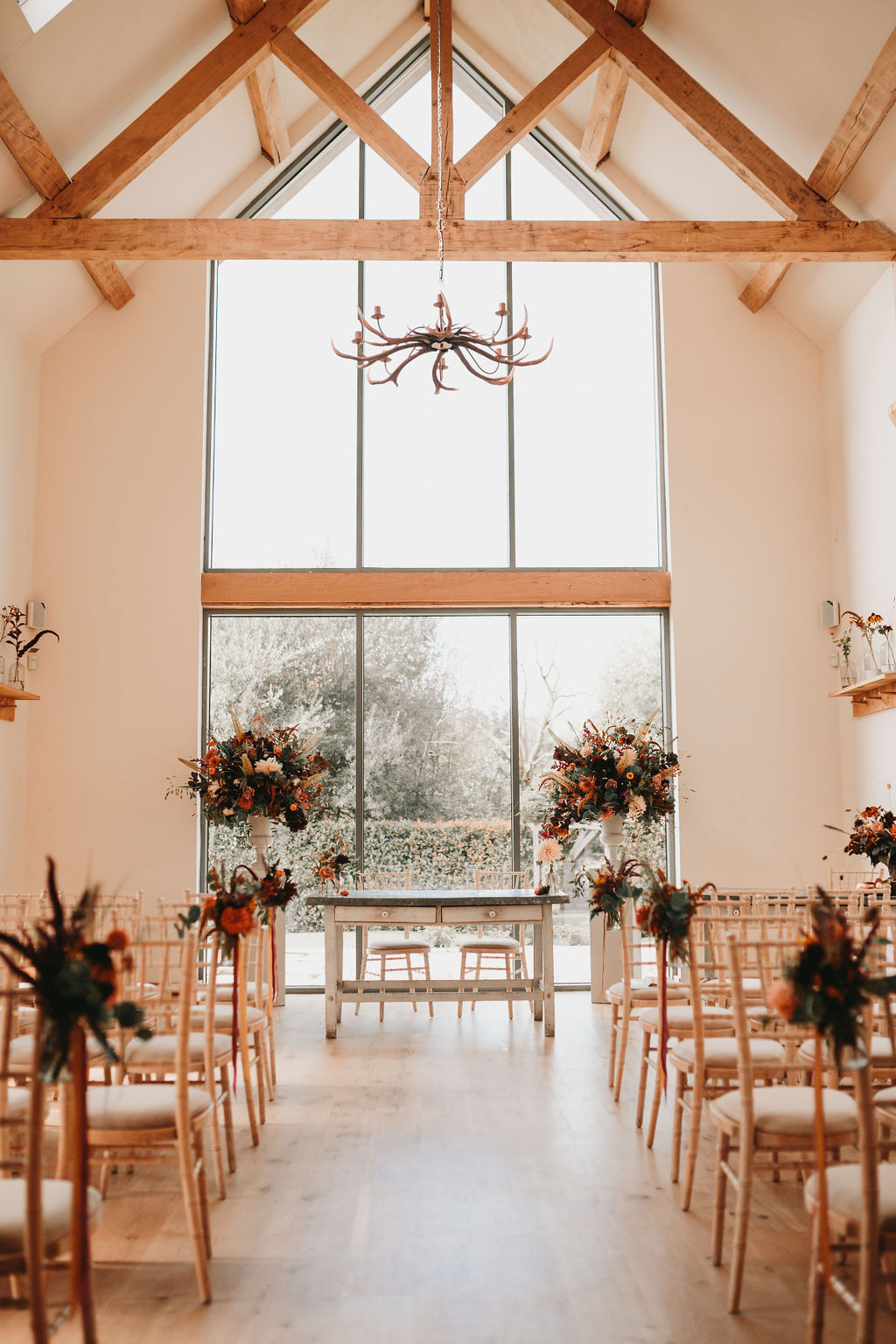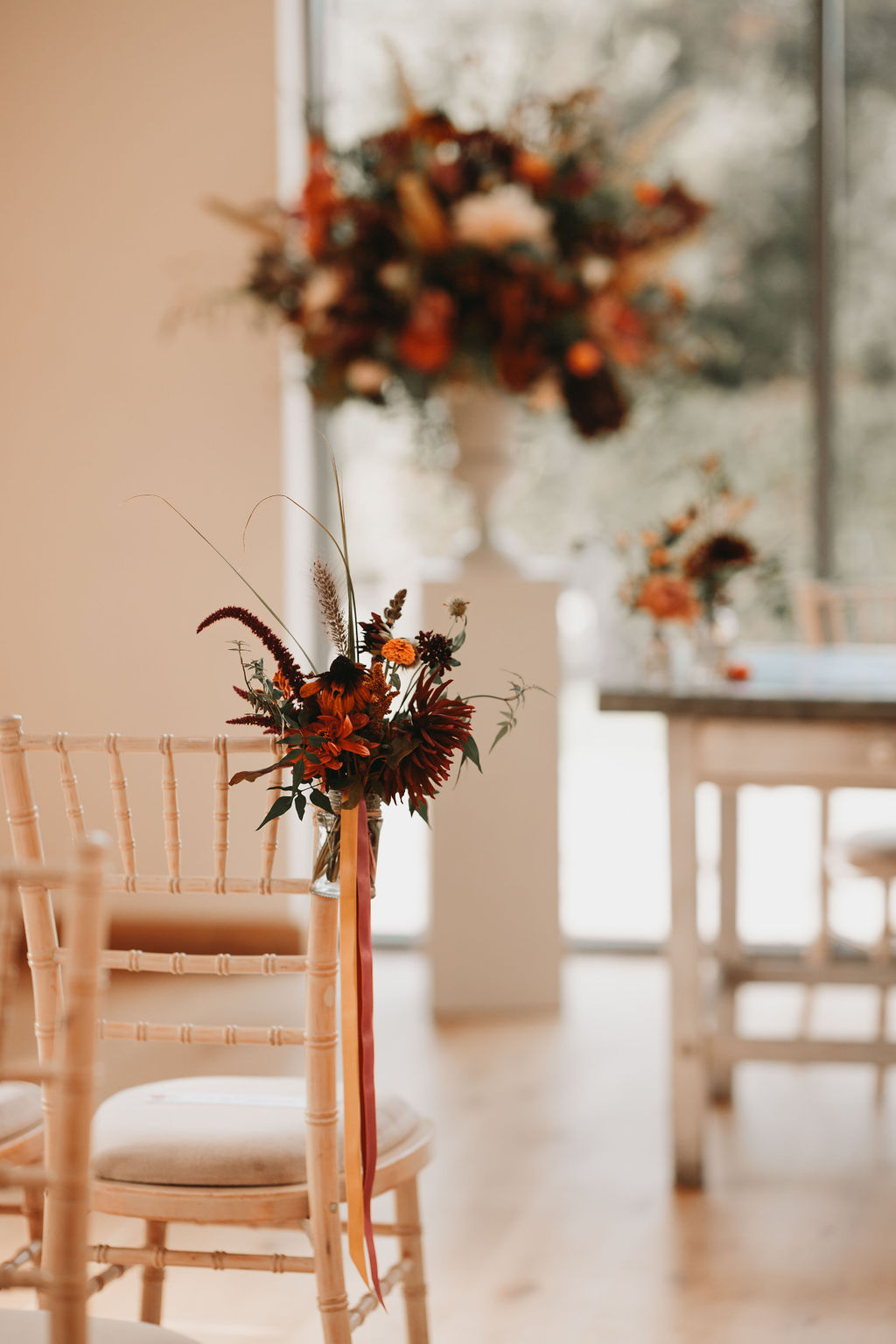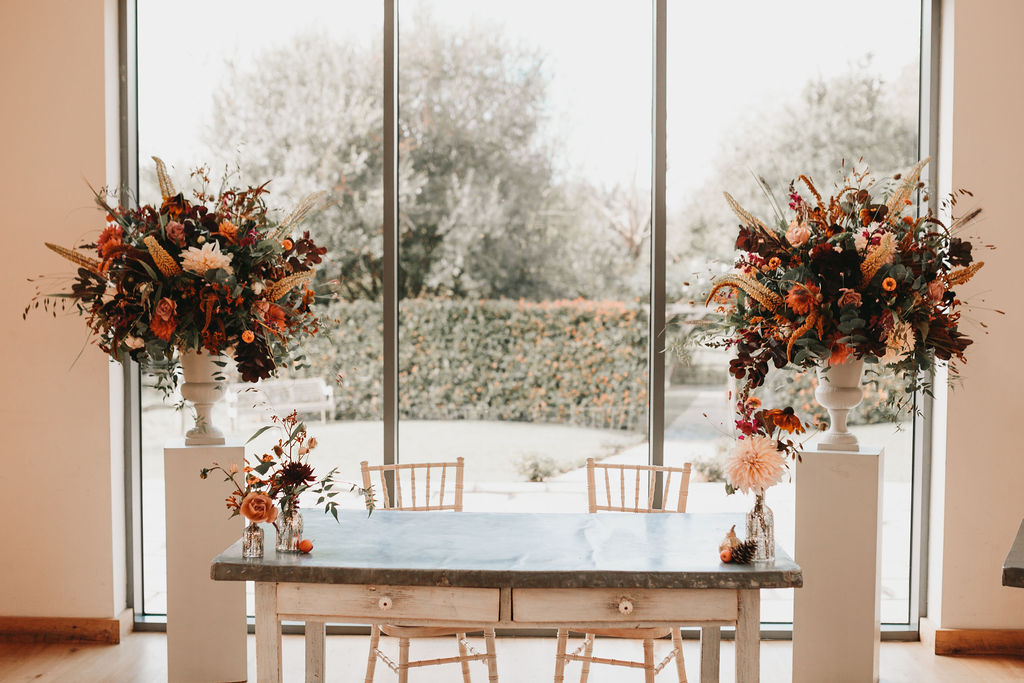 Catherine Carter Wedding Photography, Hannah Berry Flowers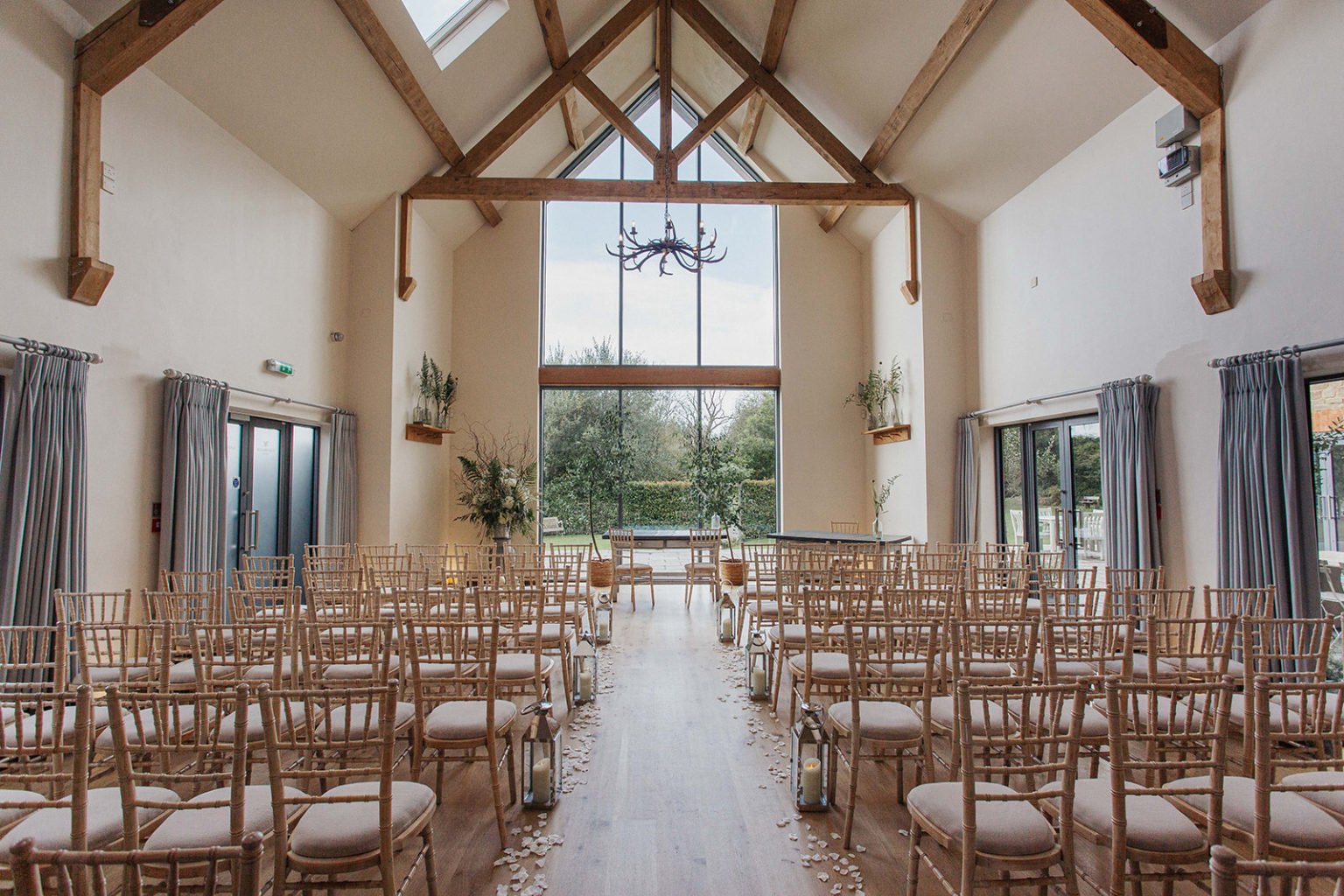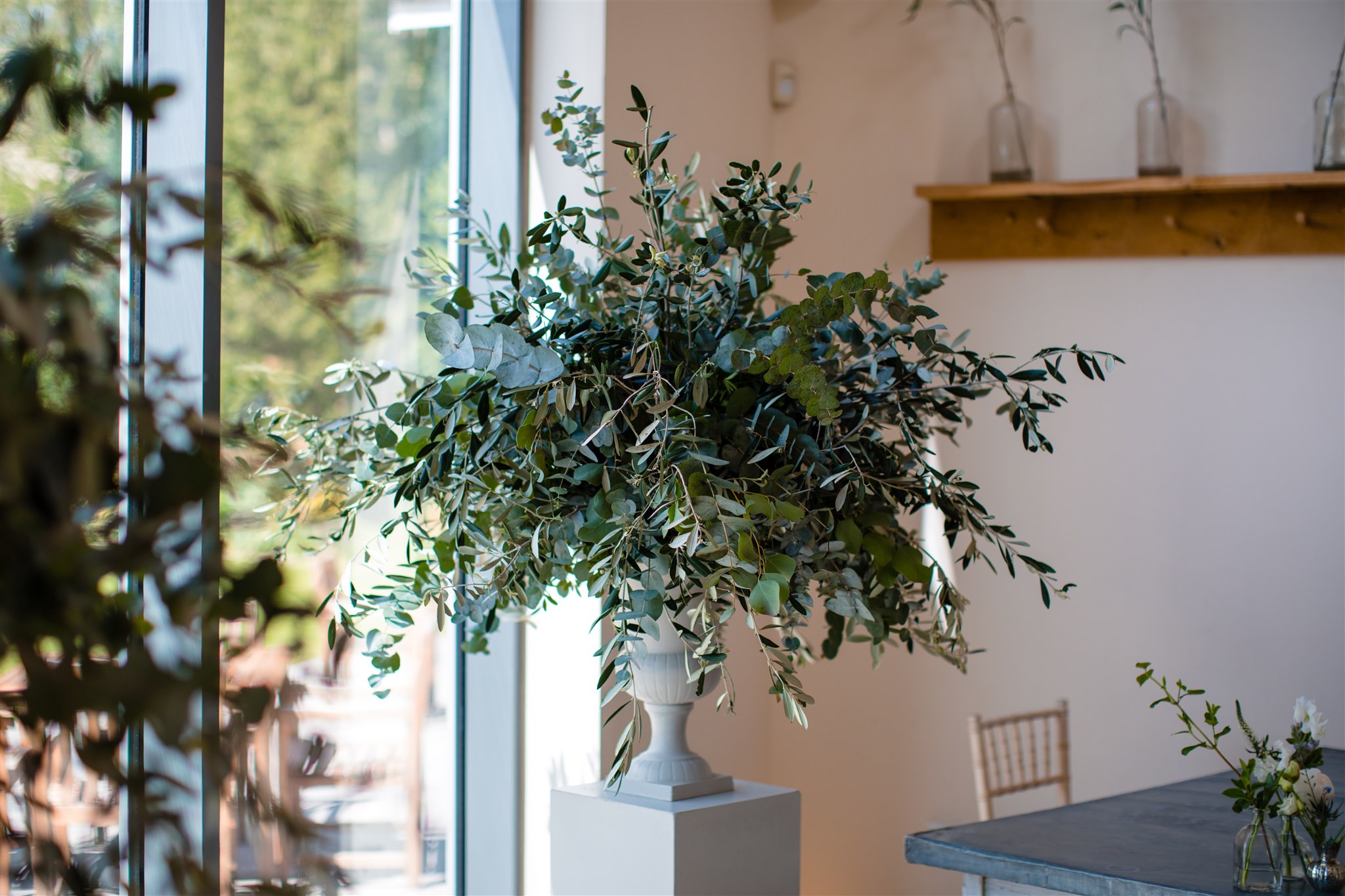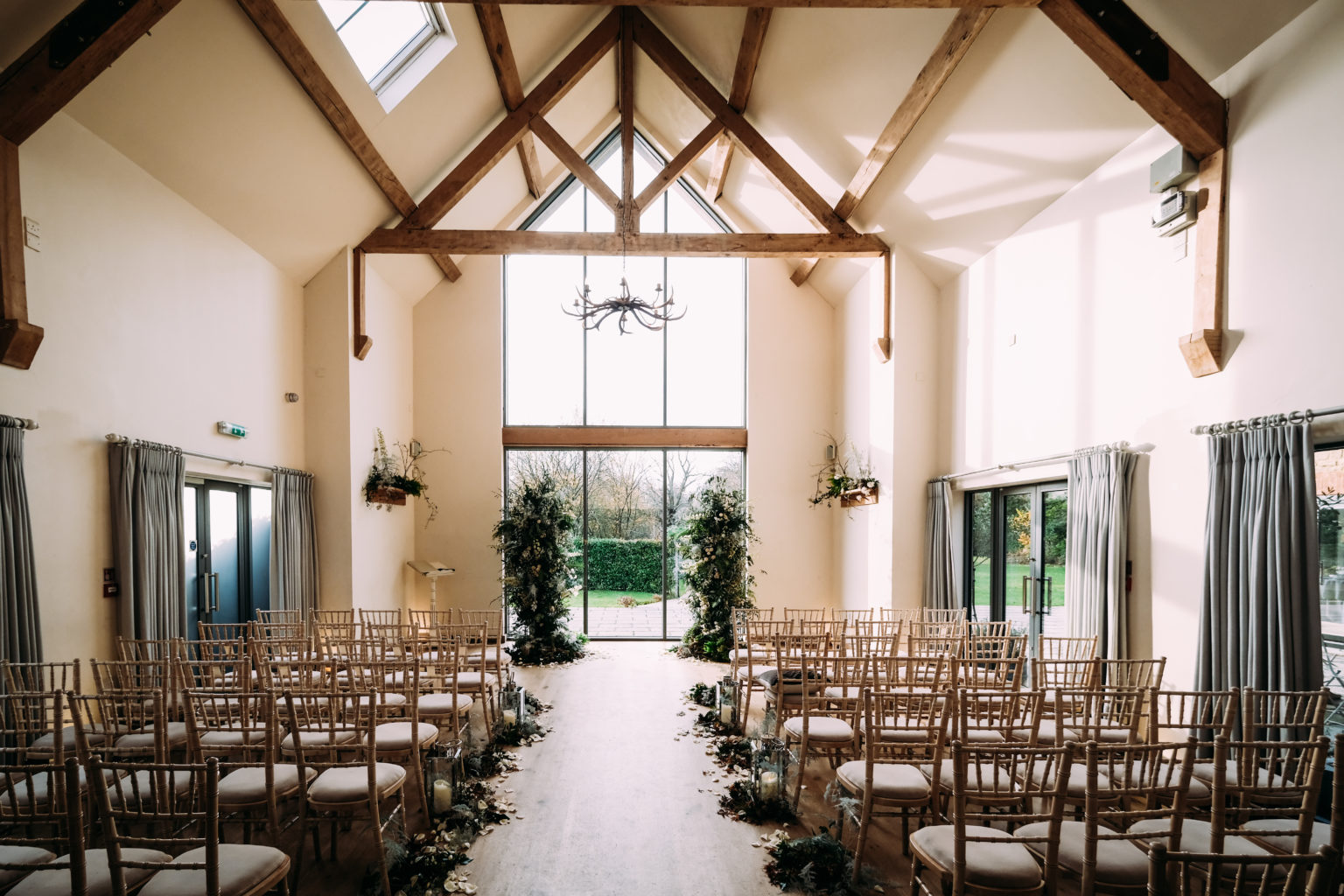 (Top to Bottom) Kit Myers Photography, Lavender Hill Flowers | RS Brown Photography, Hannah Berry Flowers | Neale James, Hannah Berry Flowers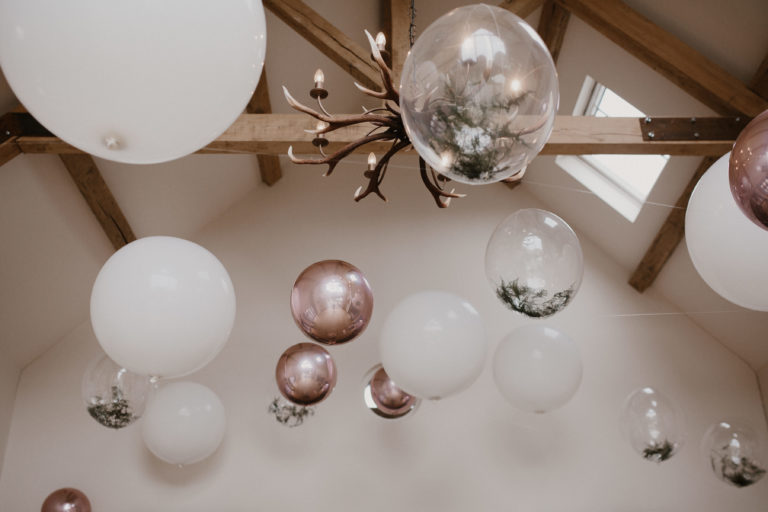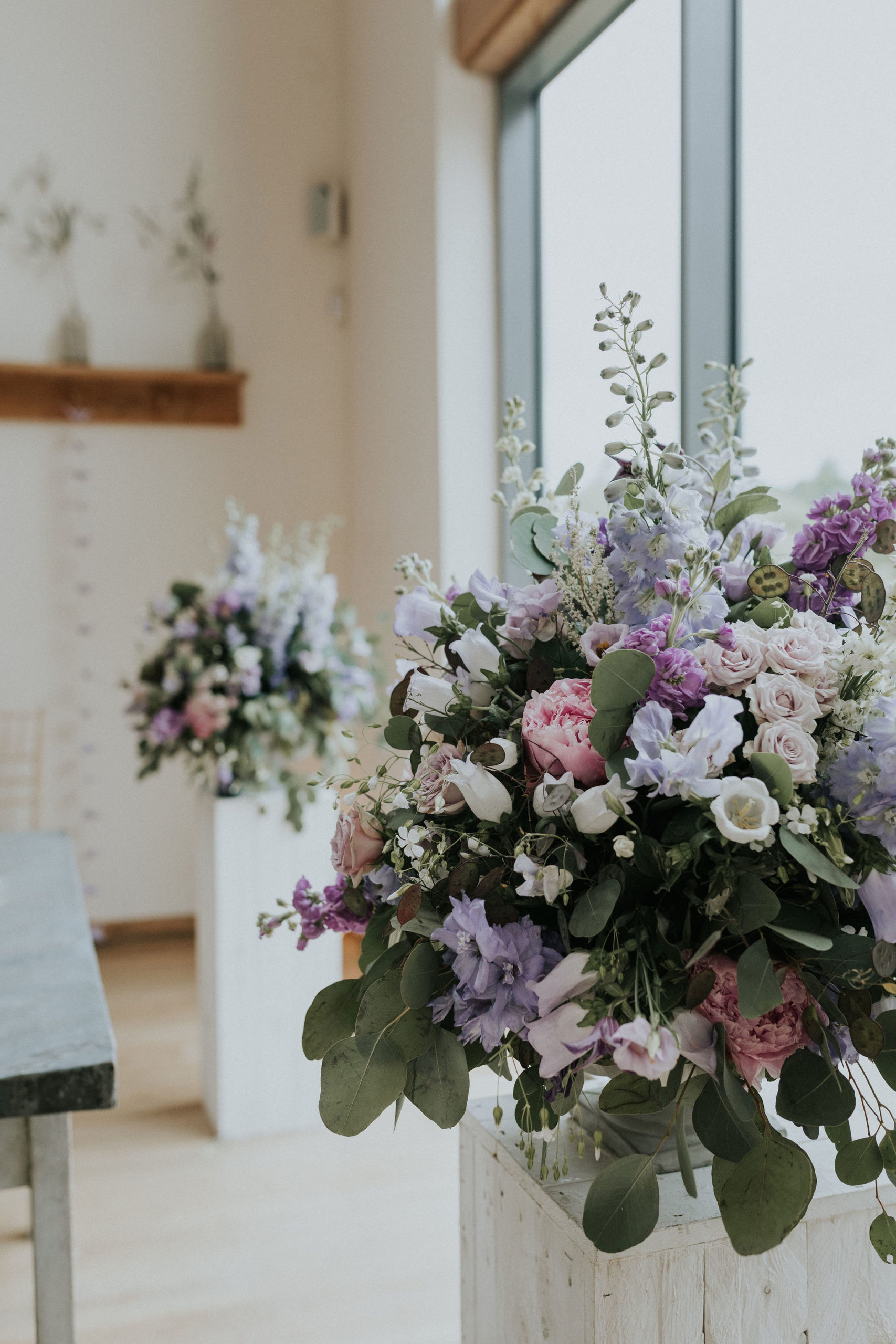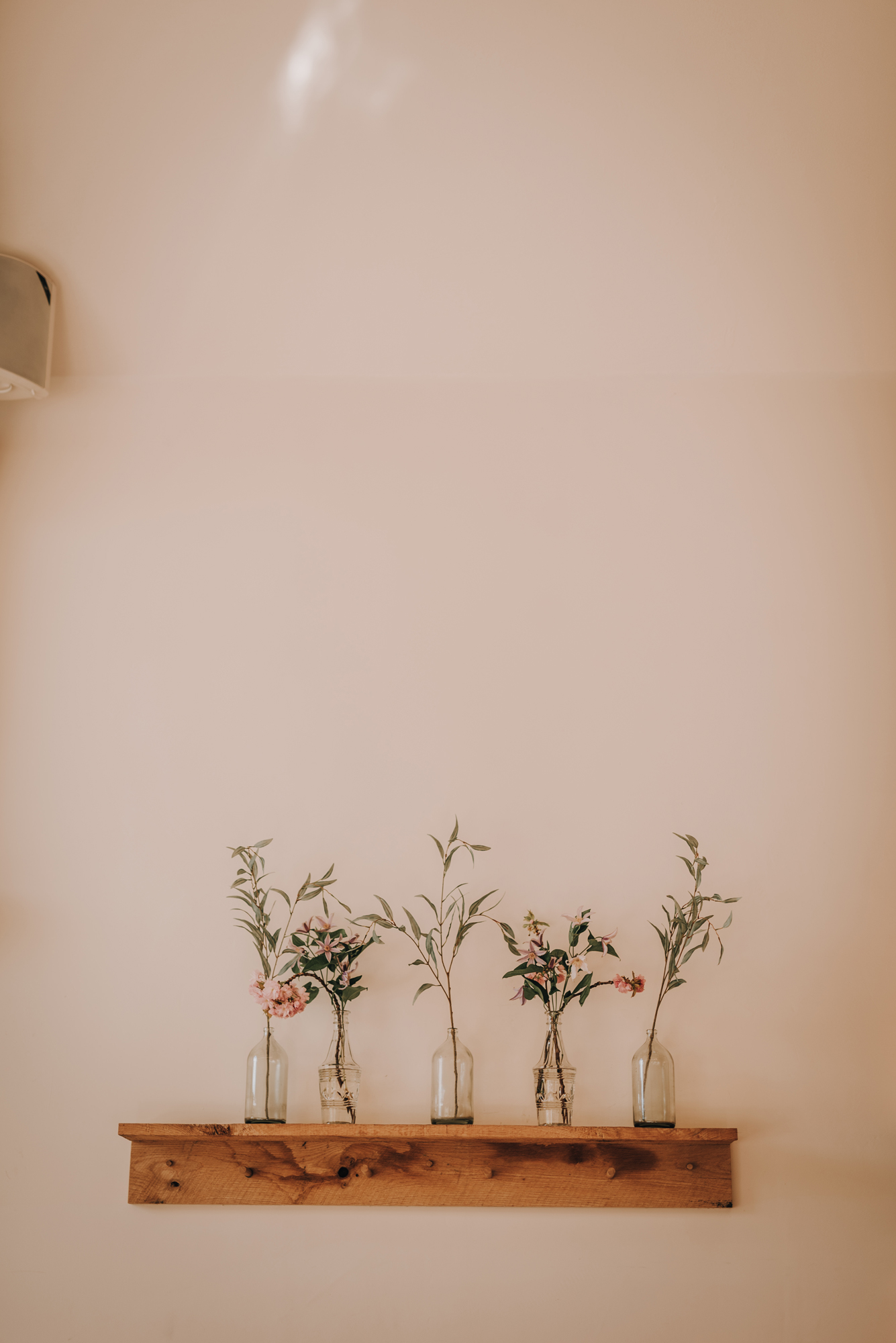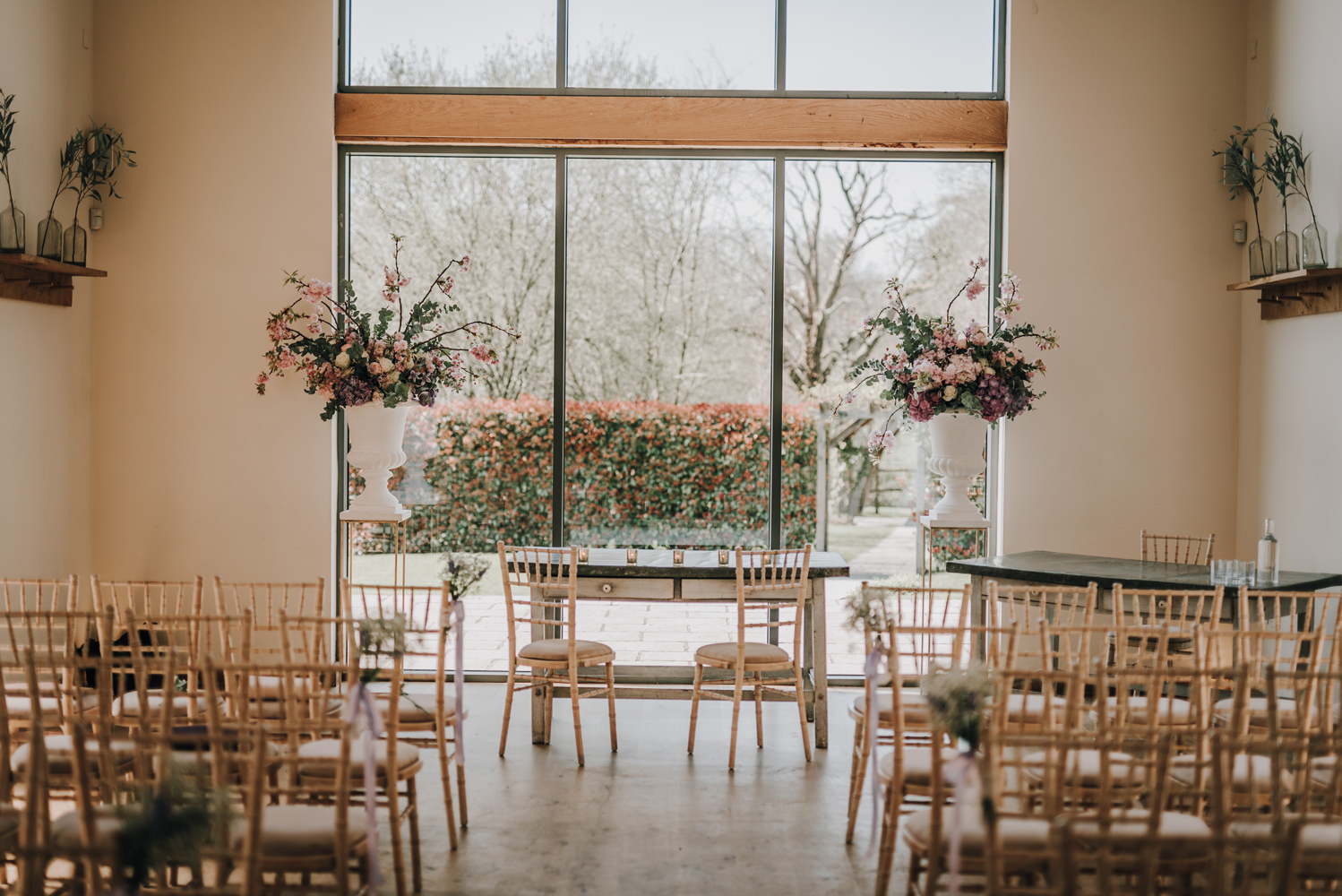 (Clockwise from Top Left) Lincoln Pictures, Bubblegum Balloons | Kate Gray Photography, Hannah Berry Flowers | DM Photography, Hannah Martin Flowers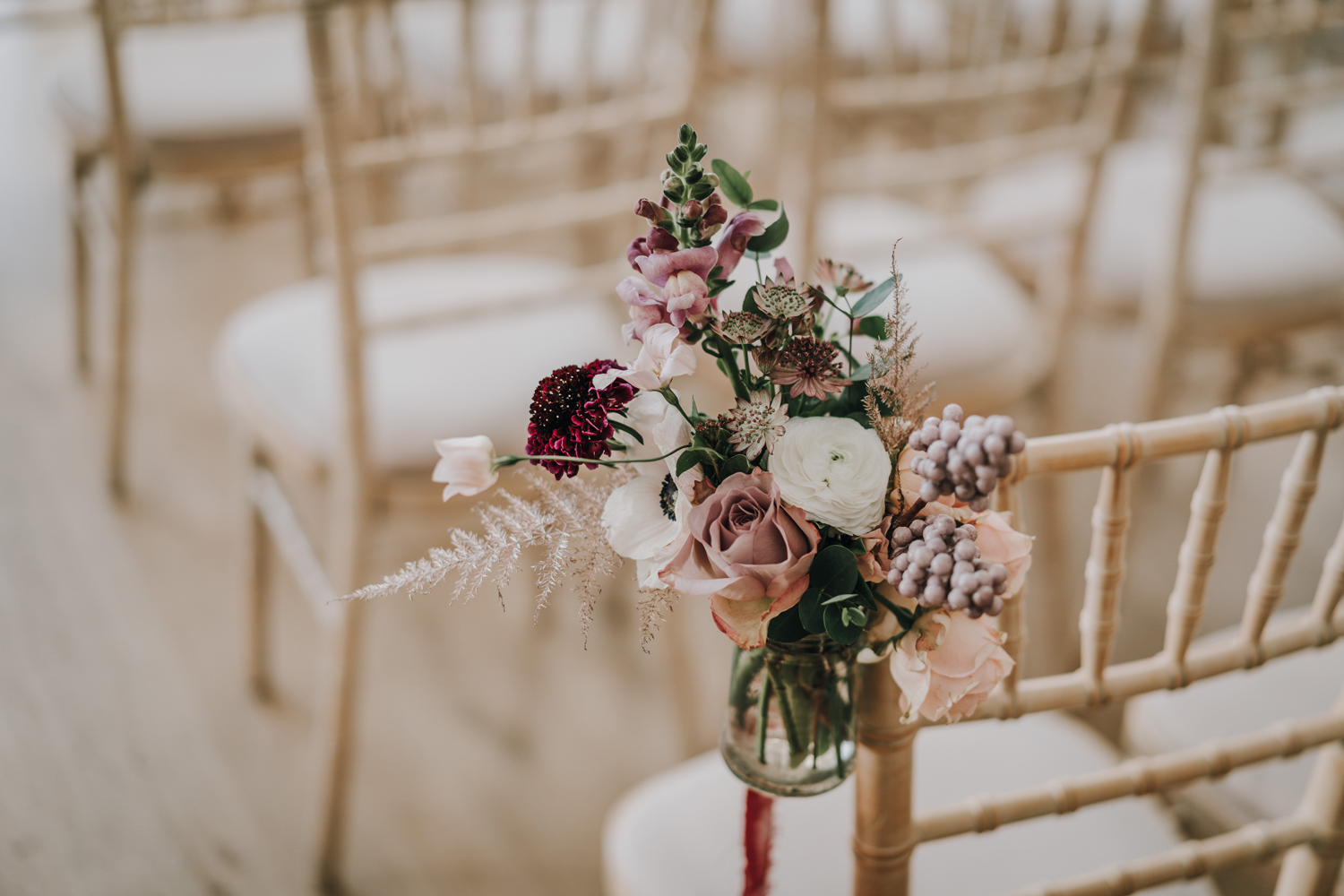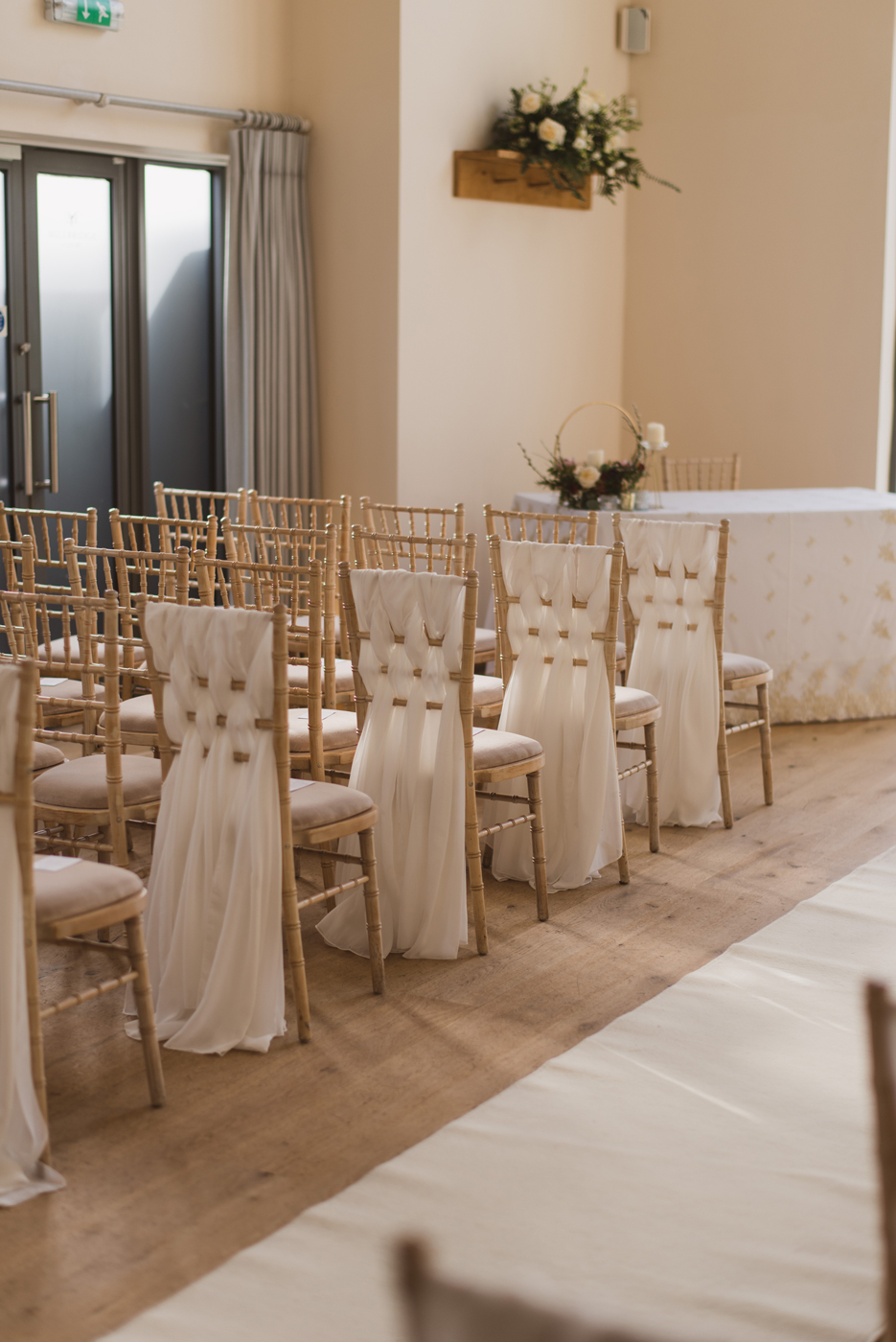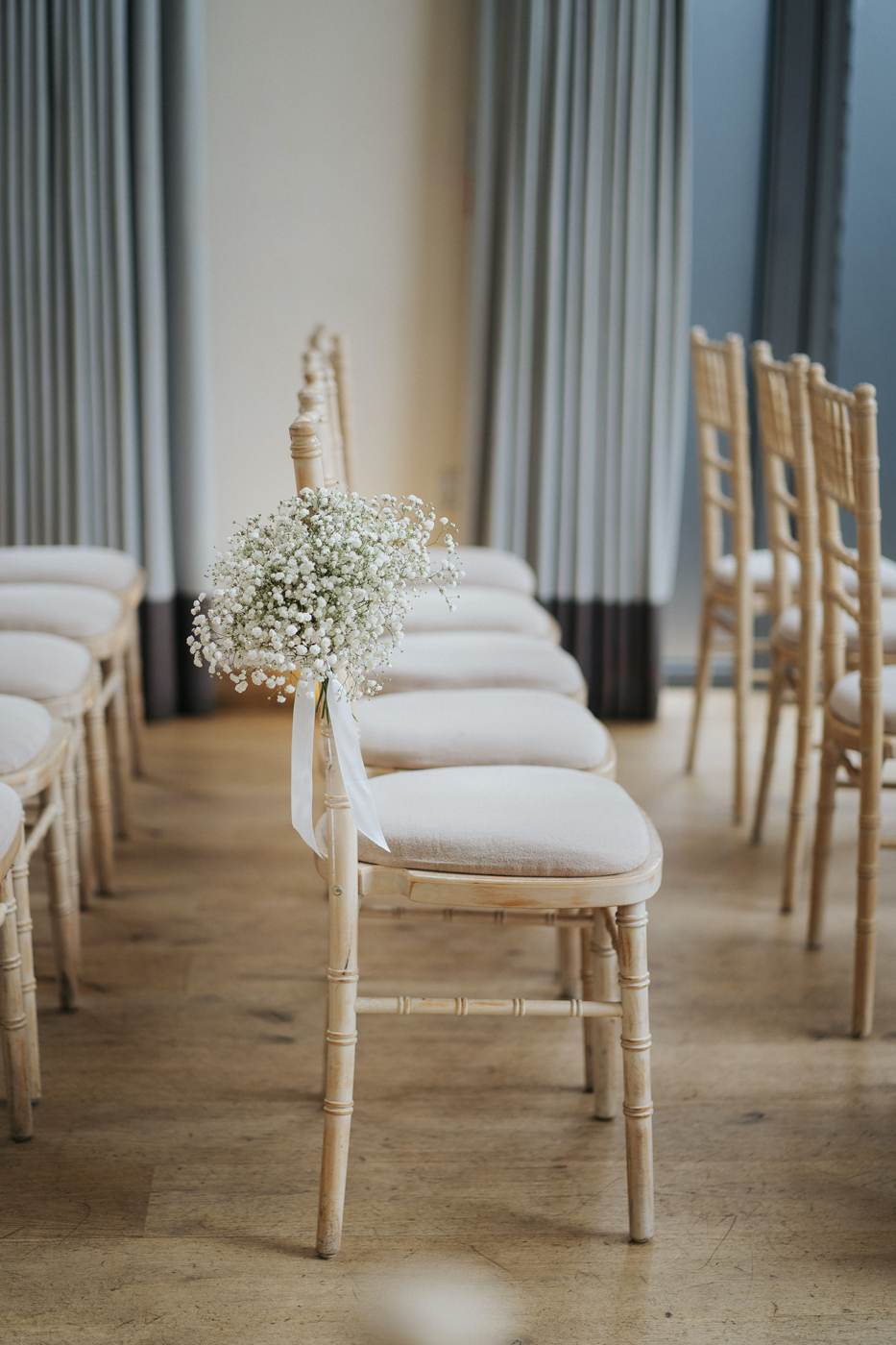 (Top) DM Photography, Hannah Berry Flowers | (Bottom Left) Bridle Photography, Fundoo Weddings | (Bottom Right) Kit Myers, Lavender Hill Company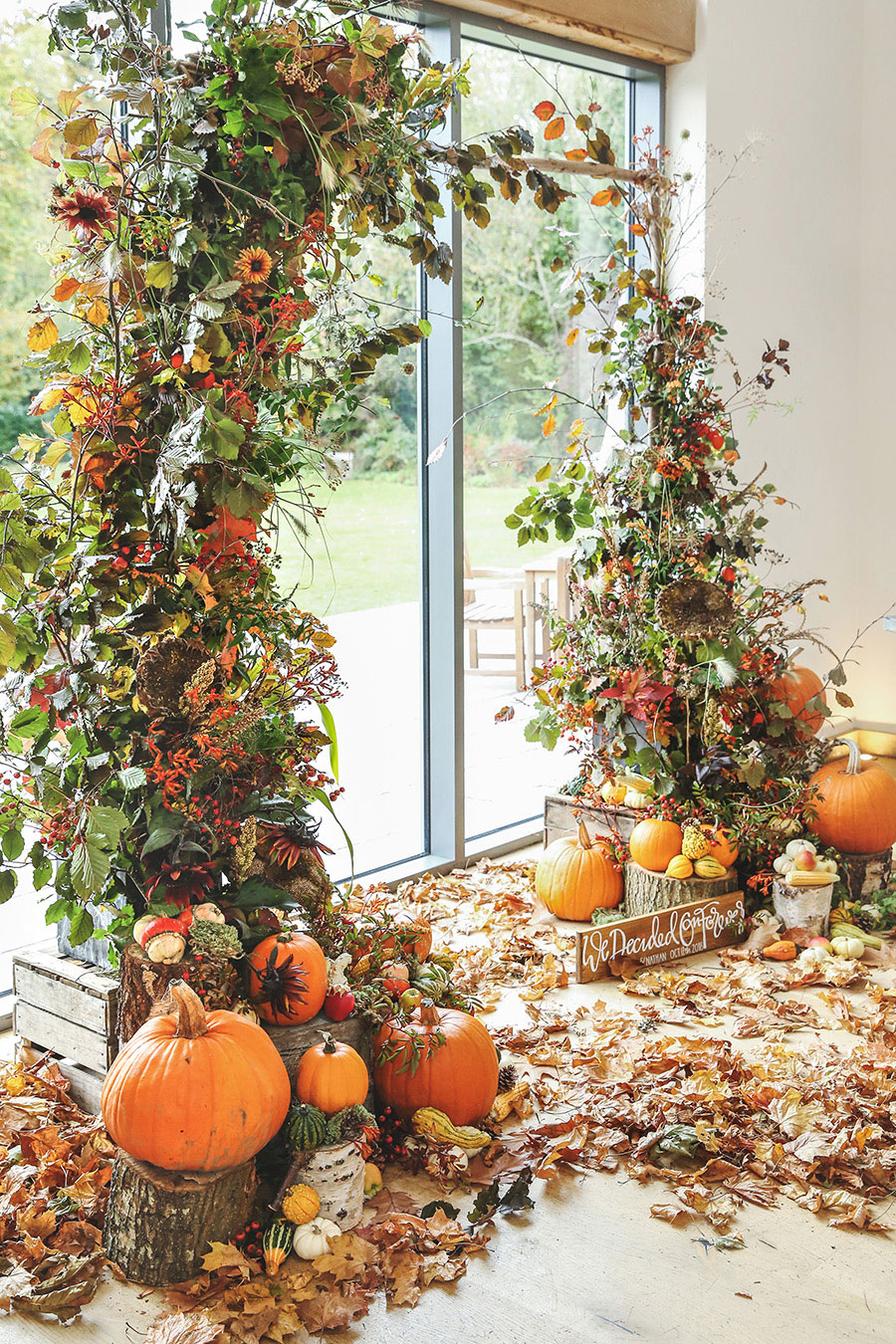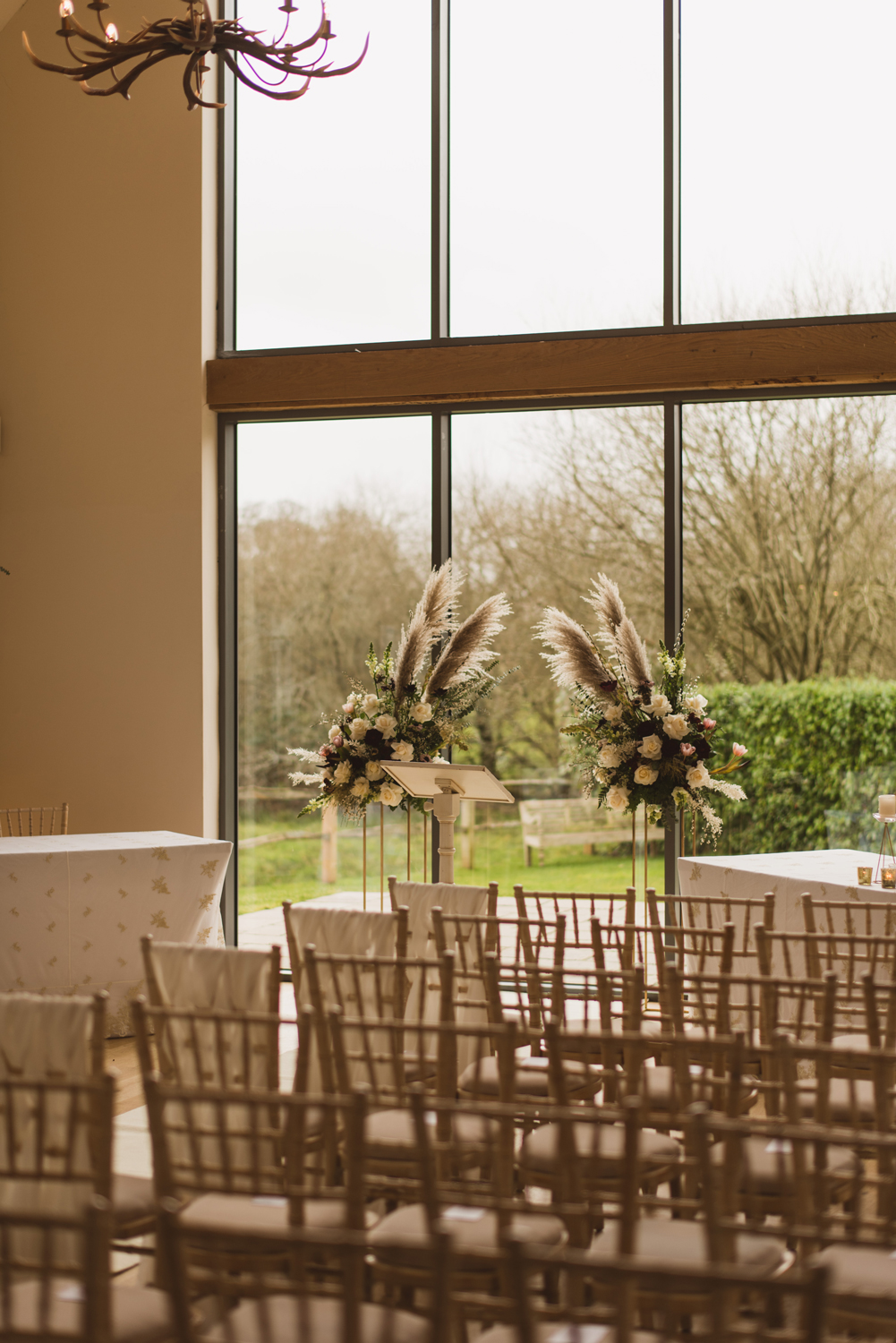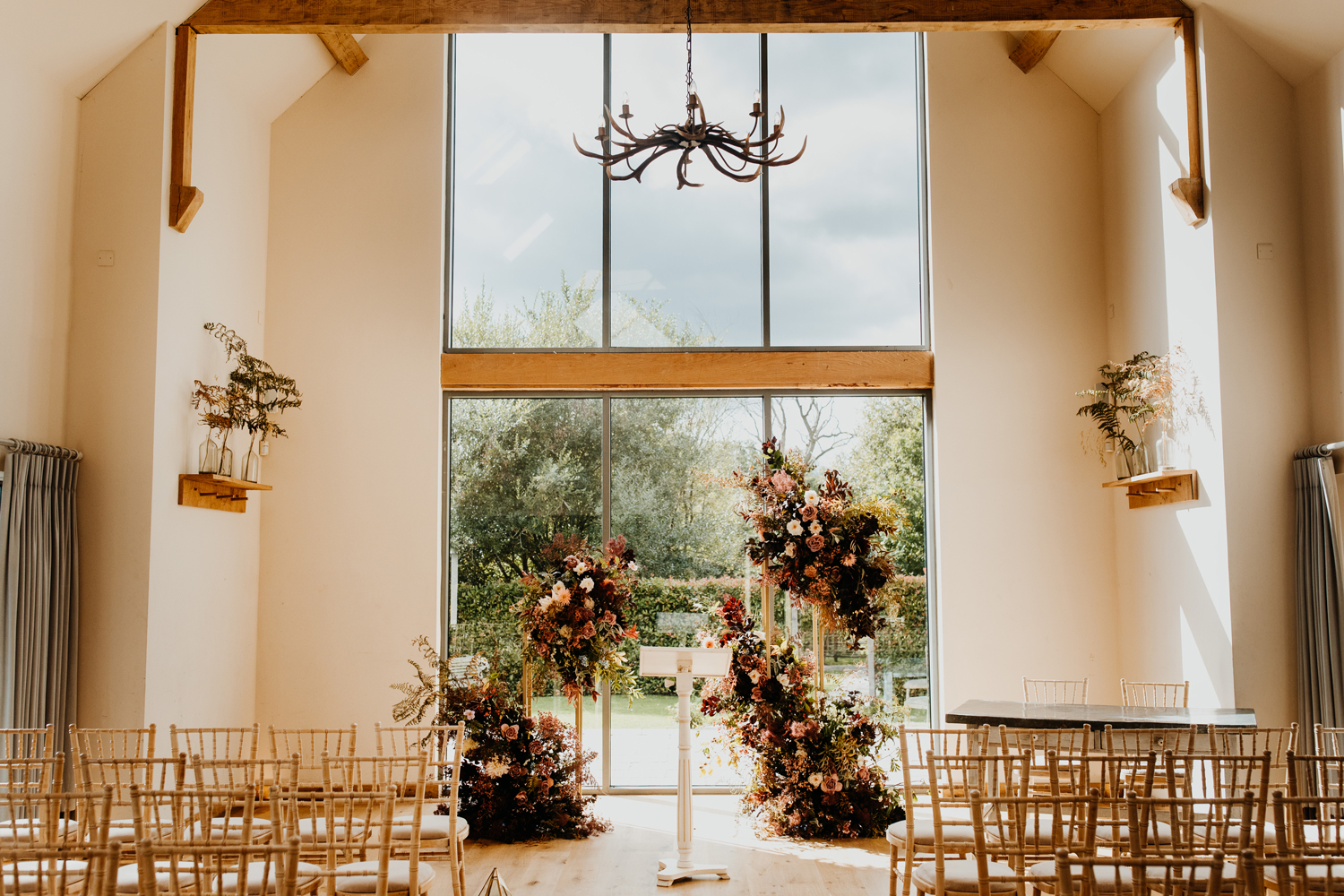 (Clockwise from Top Left) VLA Photography, Hannah Berry Flowers | Bridle Photography, Concept Flowers | Jonny MP Photography, Jenni Bloom Flowers
News : 28 / 05 / 20
Spaces- The Loft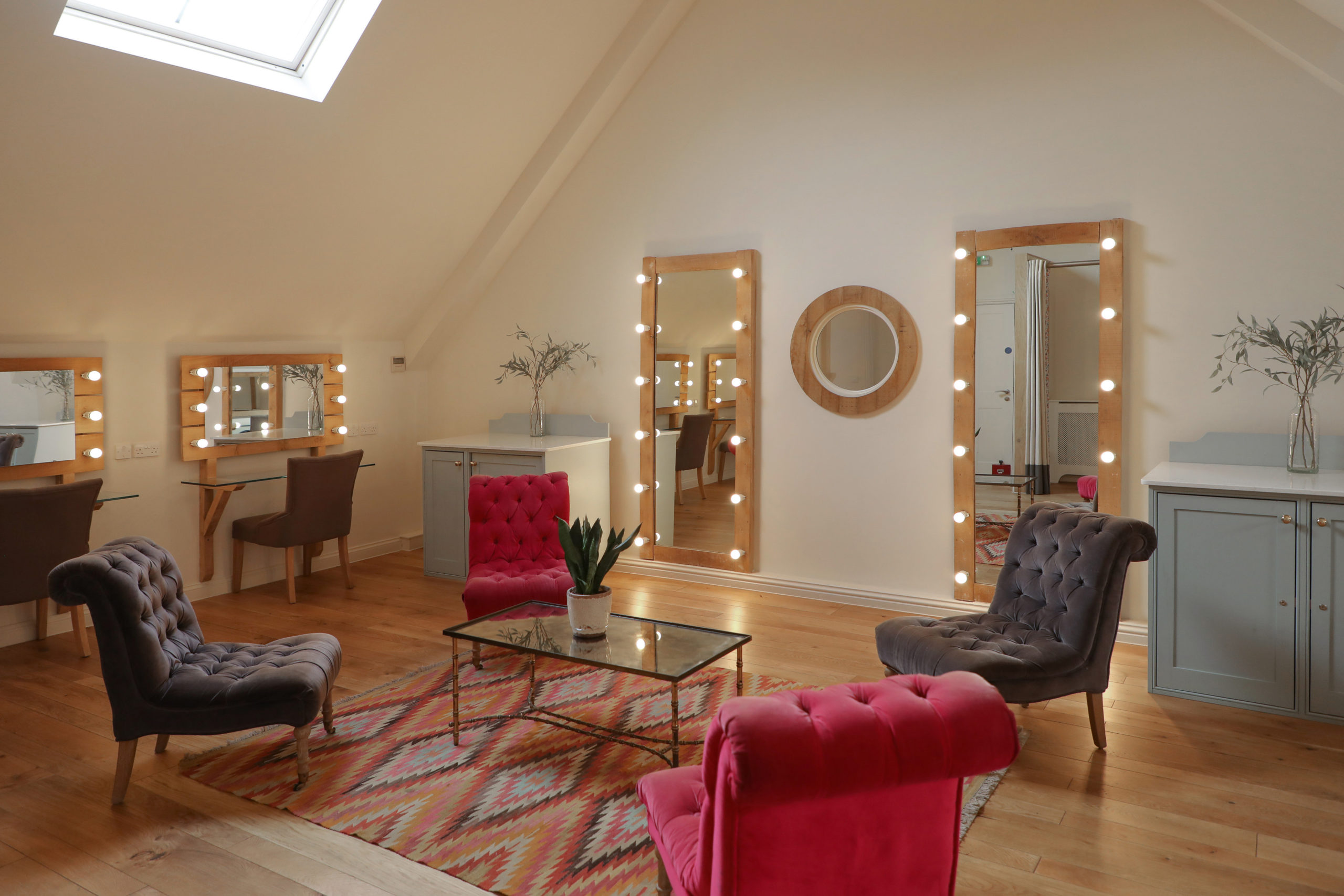 The Loft is the perfect space to start your wedding day in luxurious comfort! With mirrors a plenty, a crystal pendant light, six individual Makeup Stations, an elegant seating area and a private changing area, this room has all you need.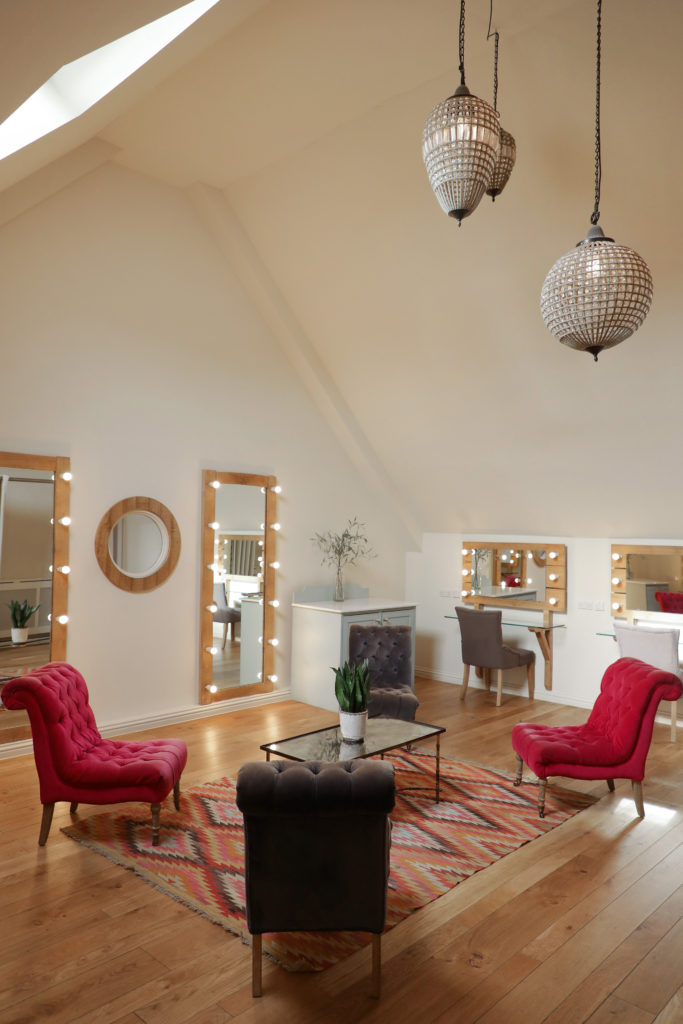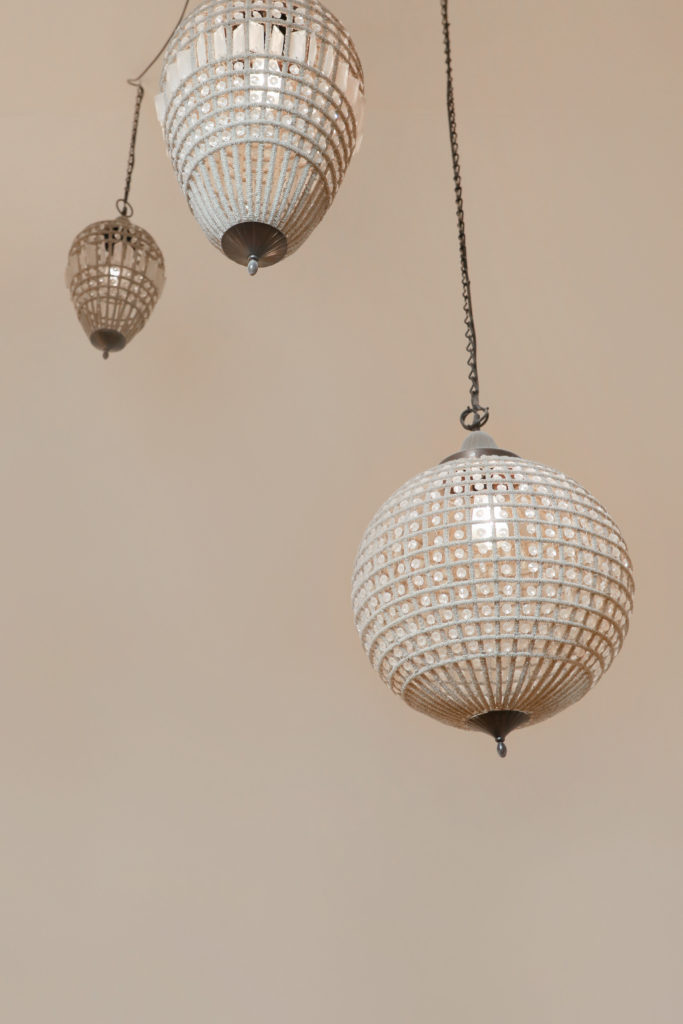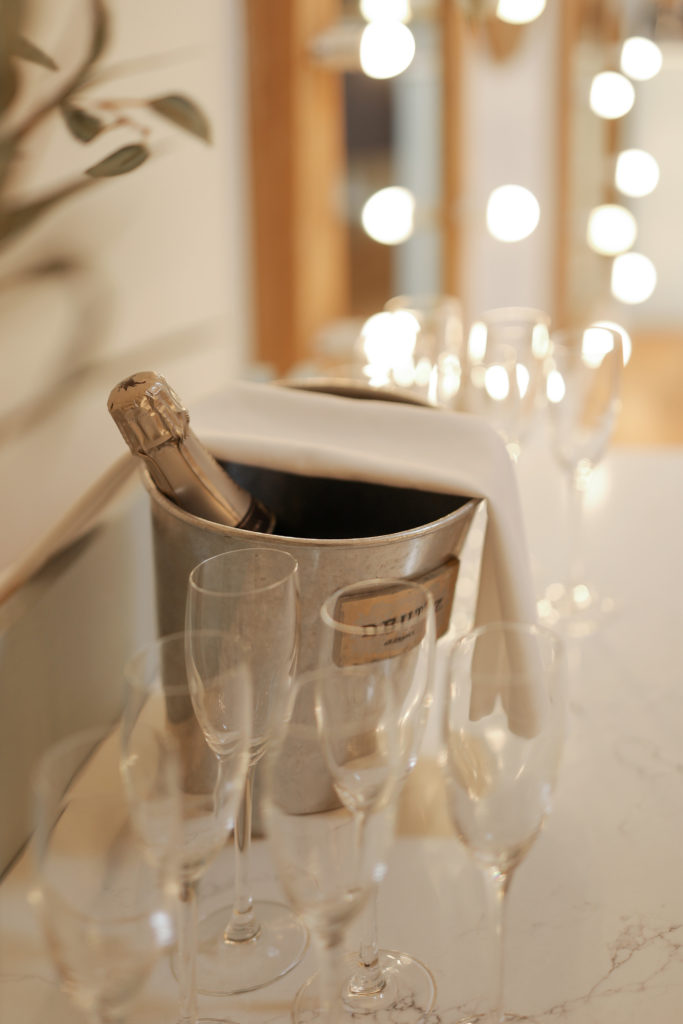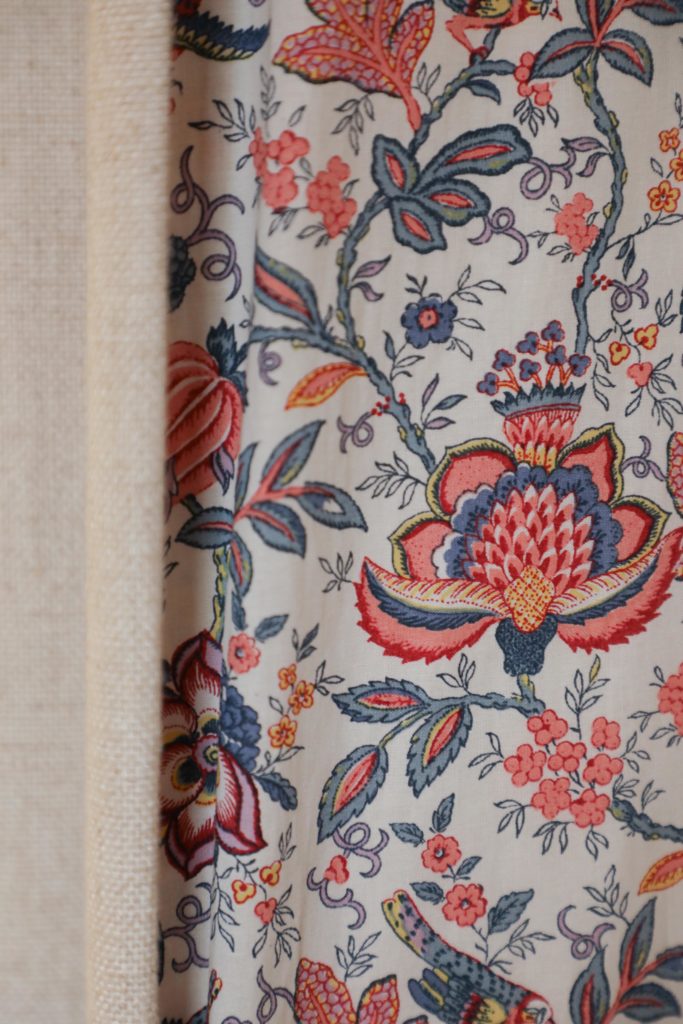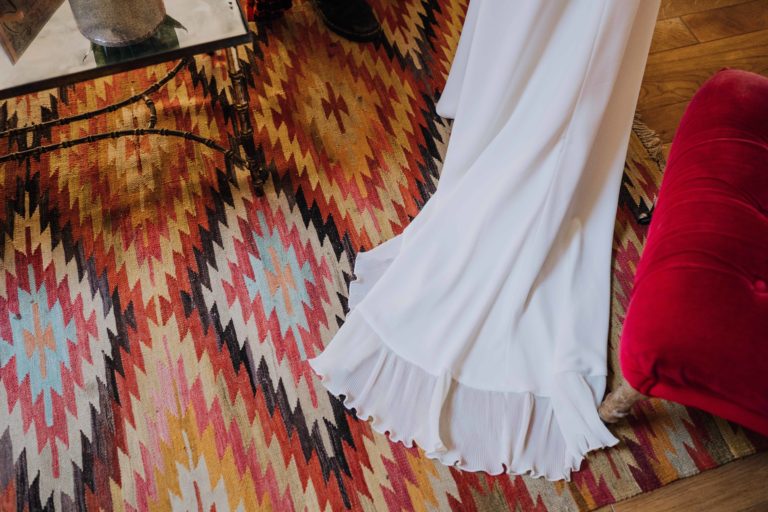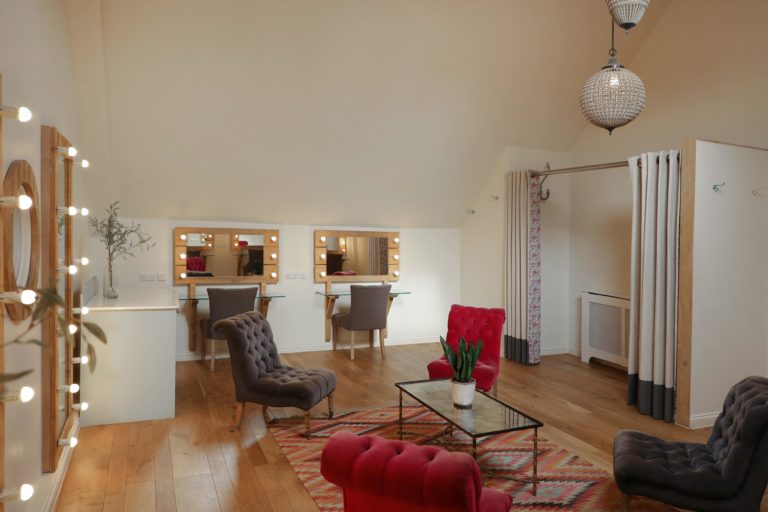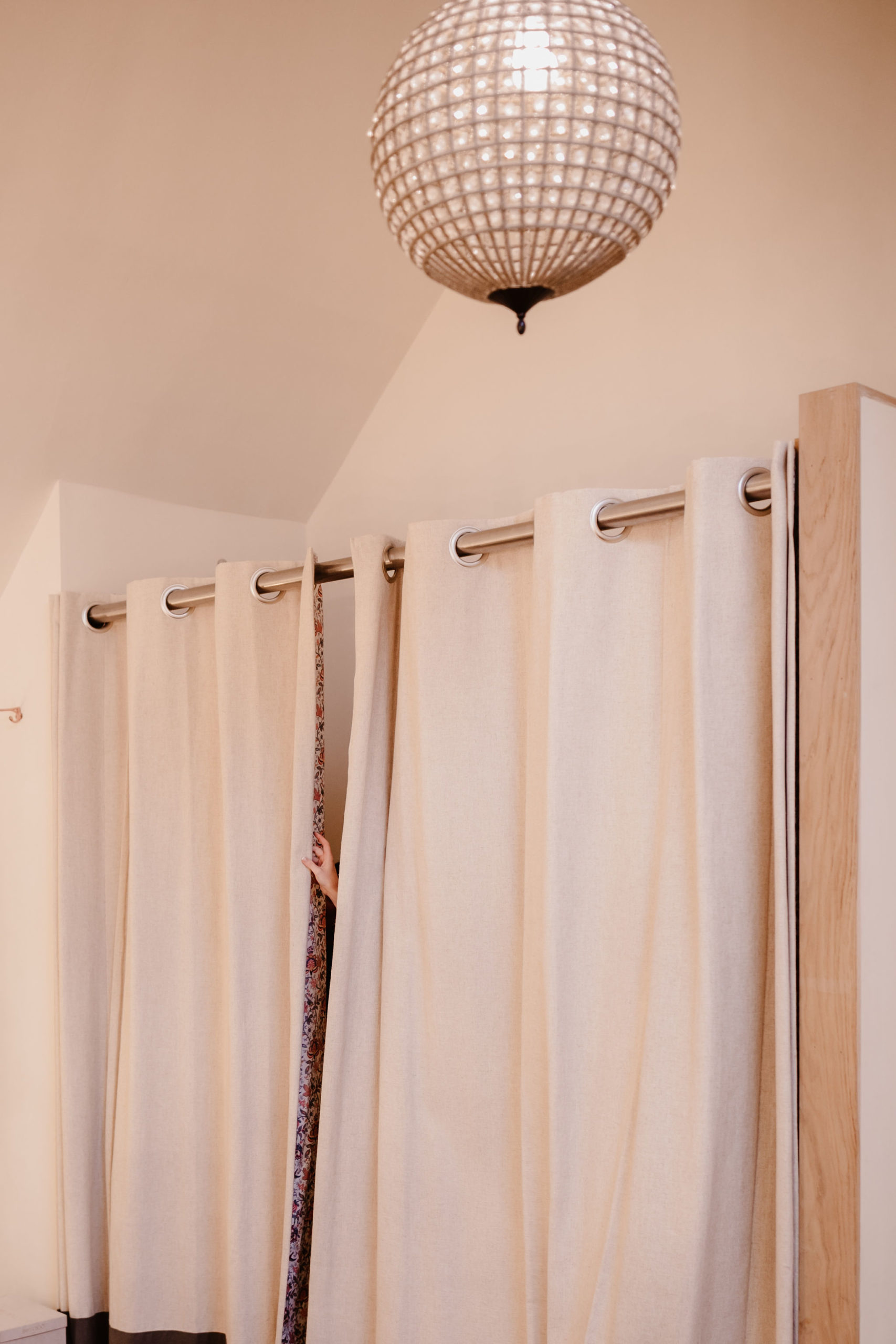 Clockwise- Clara Cooper Photography | The Springles | VLA Photography
The crown jewel of the room is the one way window, which allows excited members of the Bridal Party to a sneak peak of the ceremony hall in its various stages right up to the guests taking their seats in anticipation of your entrance.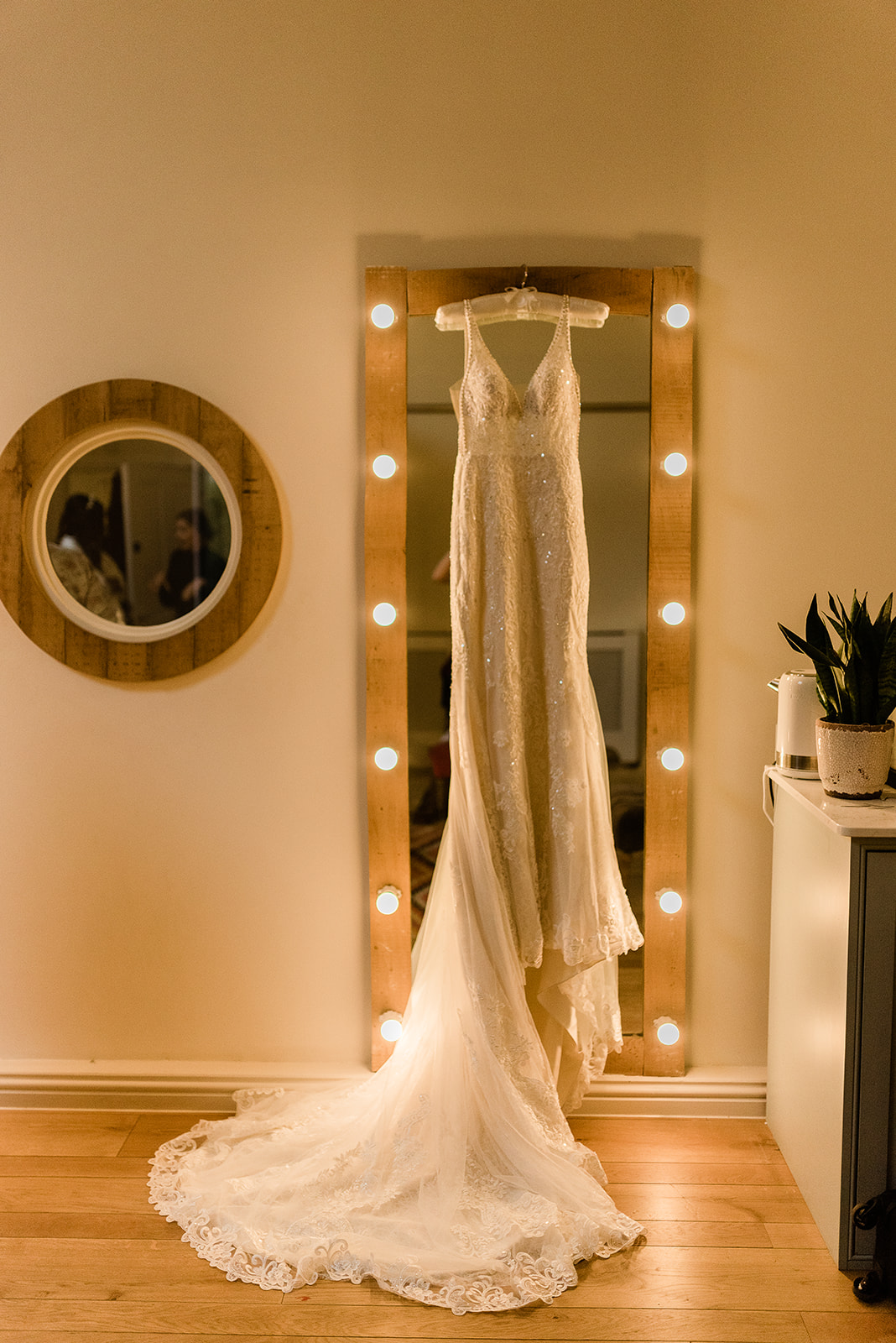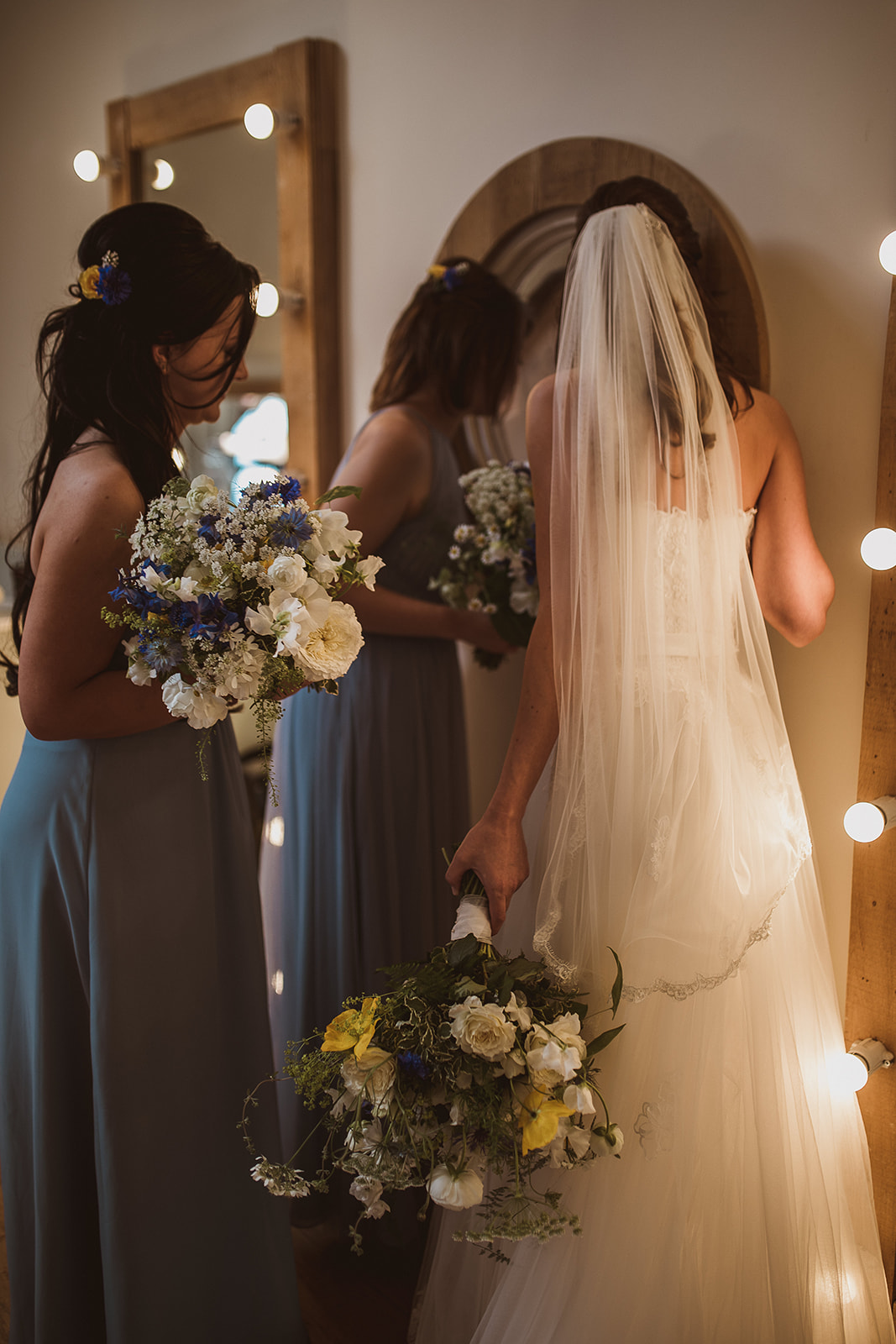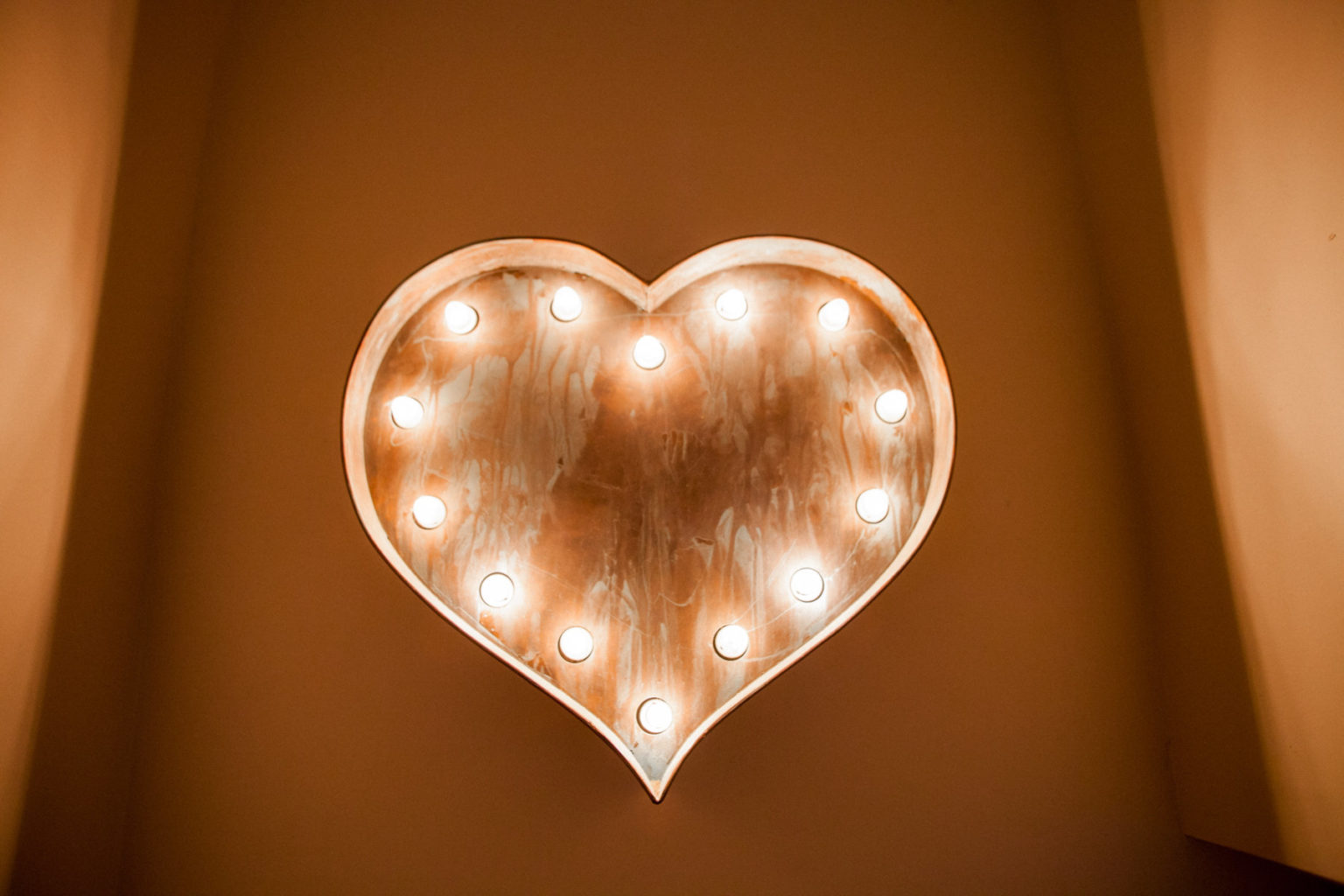 Clockwise- Lucie Watson Photography | The Springles | Philippa Sian Photography
News : 01 / 01 / 20
#marriedatmillbridge | 2019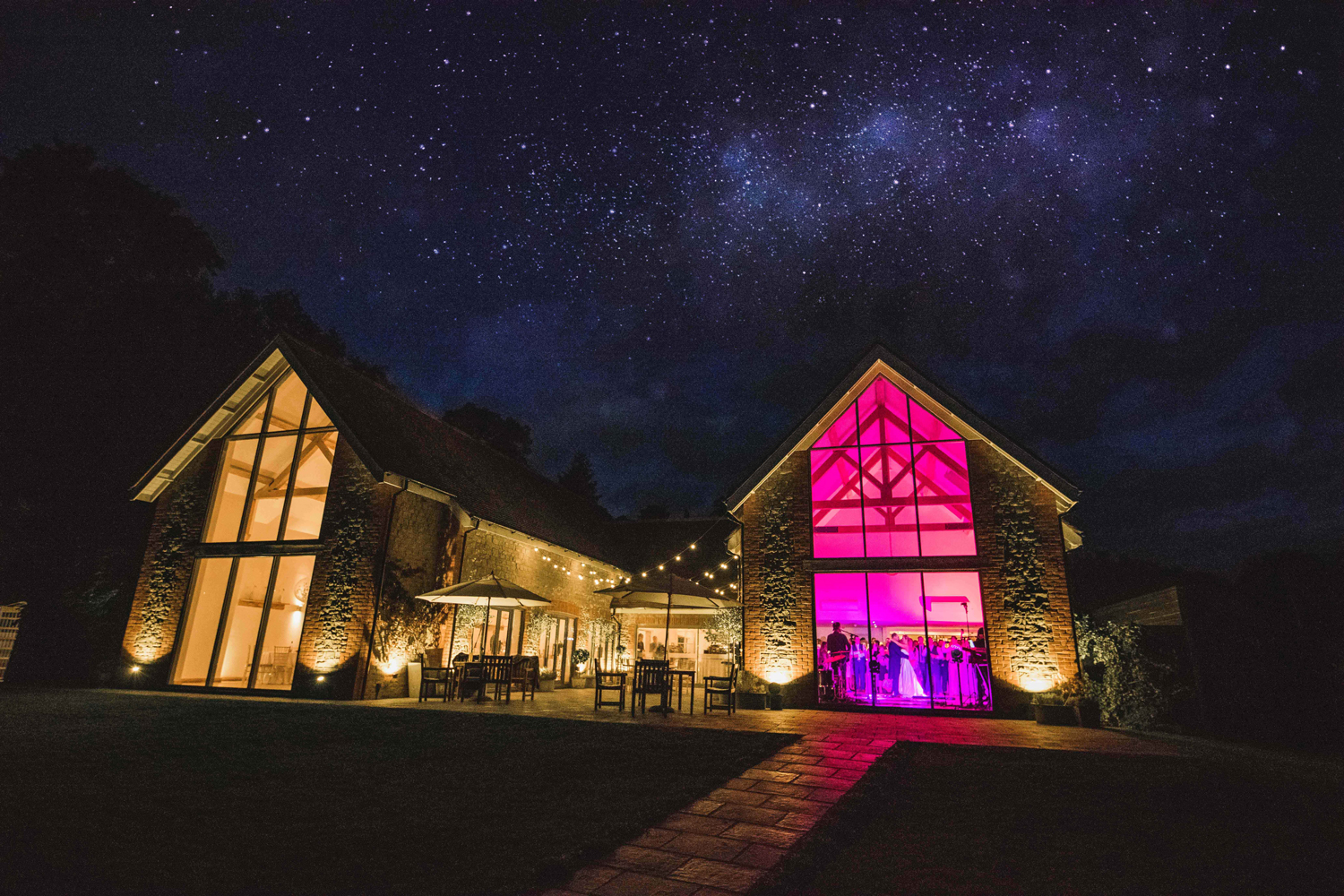 What a wonderful & memorable Year we've had here at Millbridge Court! We have once again had a Calendar filled with unique & beautiful Wedding Days for our MC Couples, Wedding Days that are brought to life by the plethora of talented industry professionals that we're so lucky to get to know & work alongside each week.
2019 has also seen the Millbridge Family expand as we welcomed new Team Members, we also celebrated our 5th Birthday & launched our exciting new Event exclusively for MC Couples, our Details Date Nights. We were delighted to see Millbridge featured in some of the nations leading Bridal Magazines & Weddings Blogs & were so thrilled to launch our new Website & Branding in the Summer. Alongside Weddings, we have also hosted some phenomenal photoshoots & inspiring Events & earlier in the year we unveiled our newest space, The Lodge!
In November, our Instagram reached 10,000 followers, so we thought as a 2019 round up on The Journal, we would share the 20 most liked images from our profile (with the most liked image at the bottom of the post), along with the most liked images of the Venue, The Arbor & #marriedatmillbridge posts.
For all of our Brides & Grooms from the last year, we wanted to thank you for allowing us to be a part of one of the most special days of your lives, it truly is an honour & we wish you so much love & happiness as you start the New Year (& decade) as a married Couple.
Happy New Year, Everyone! Xx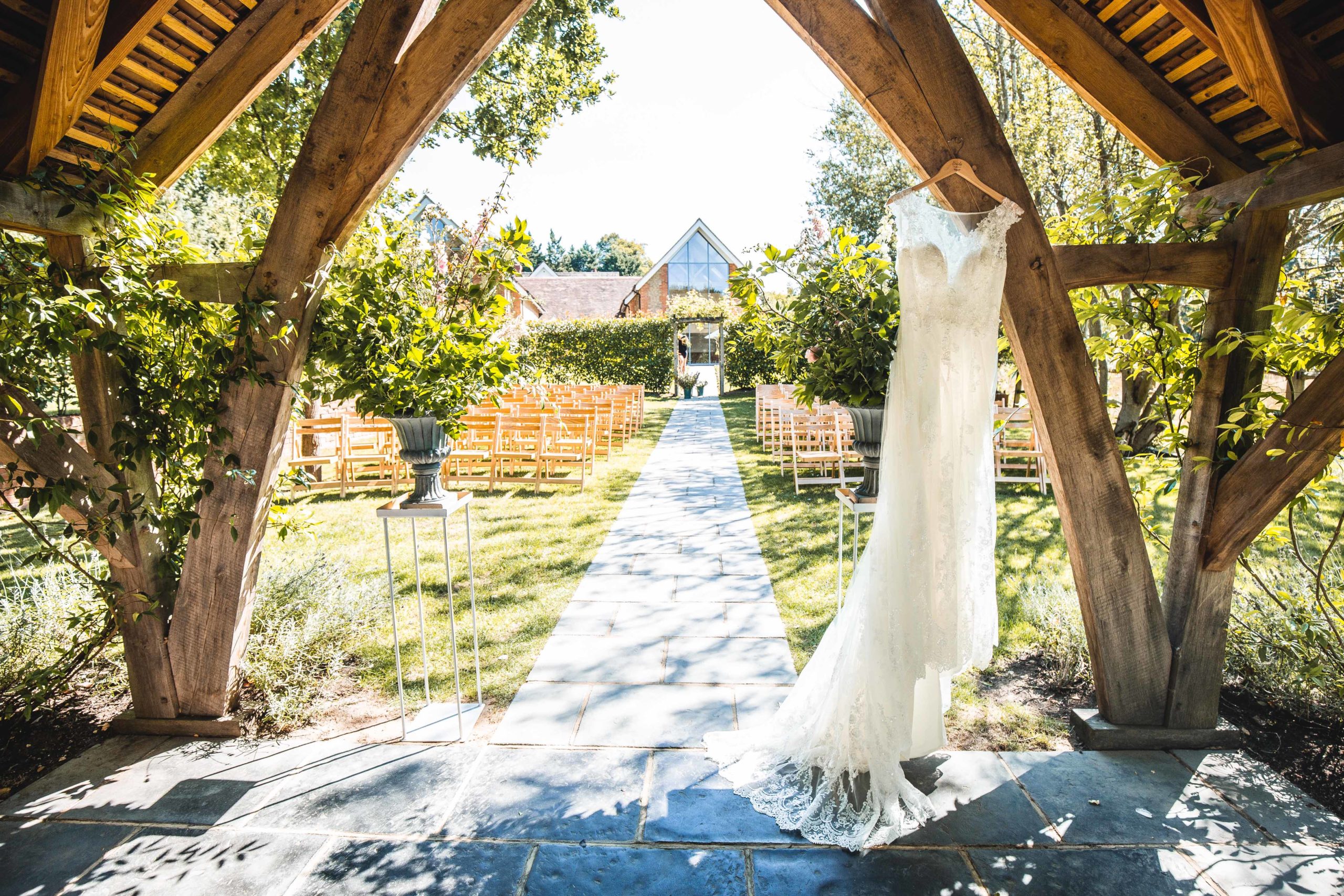 Photos From Sophie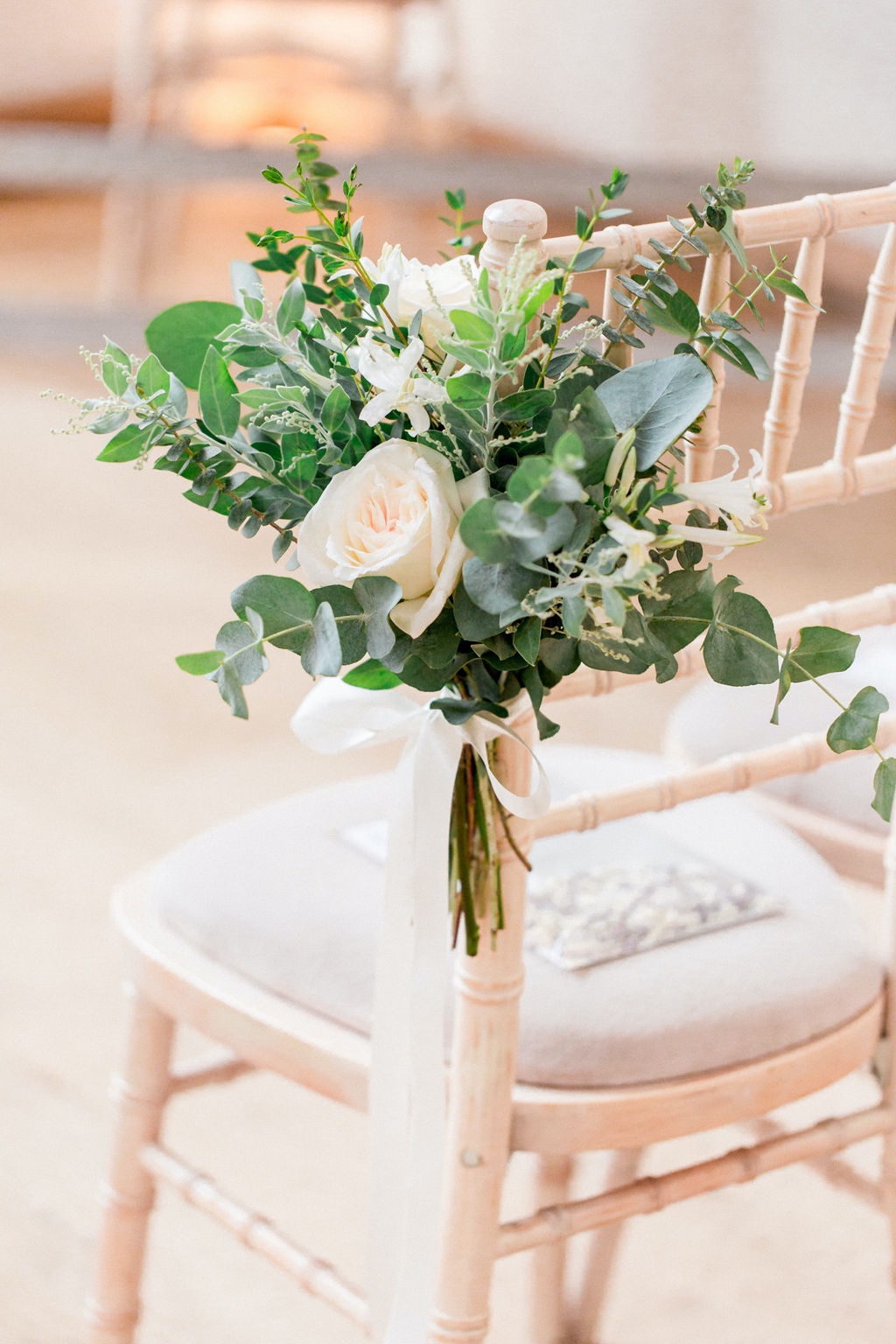 Philippa Sian Photography, Boutique Blooms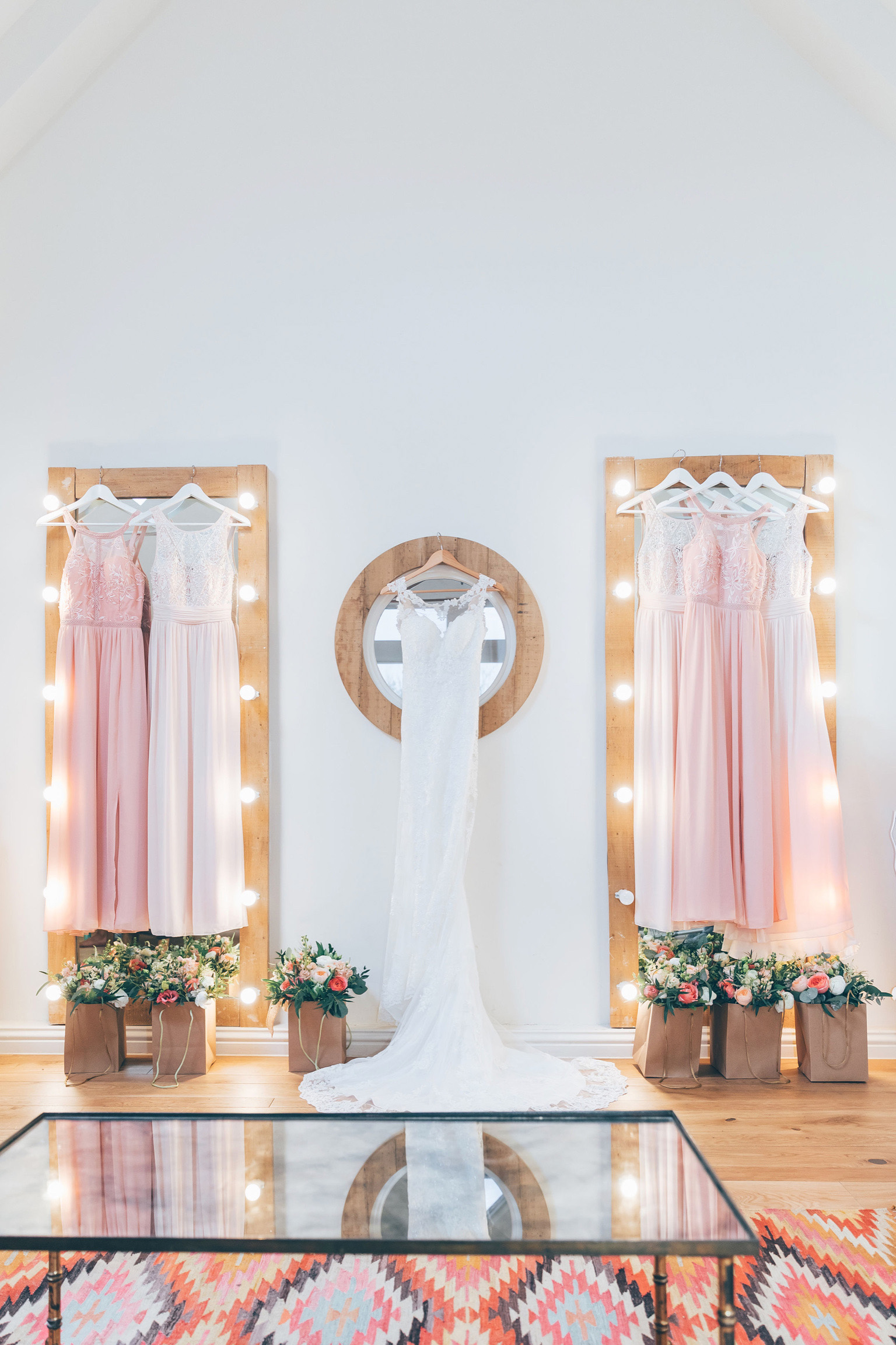 Eleanor Joy Photography, Stella Rose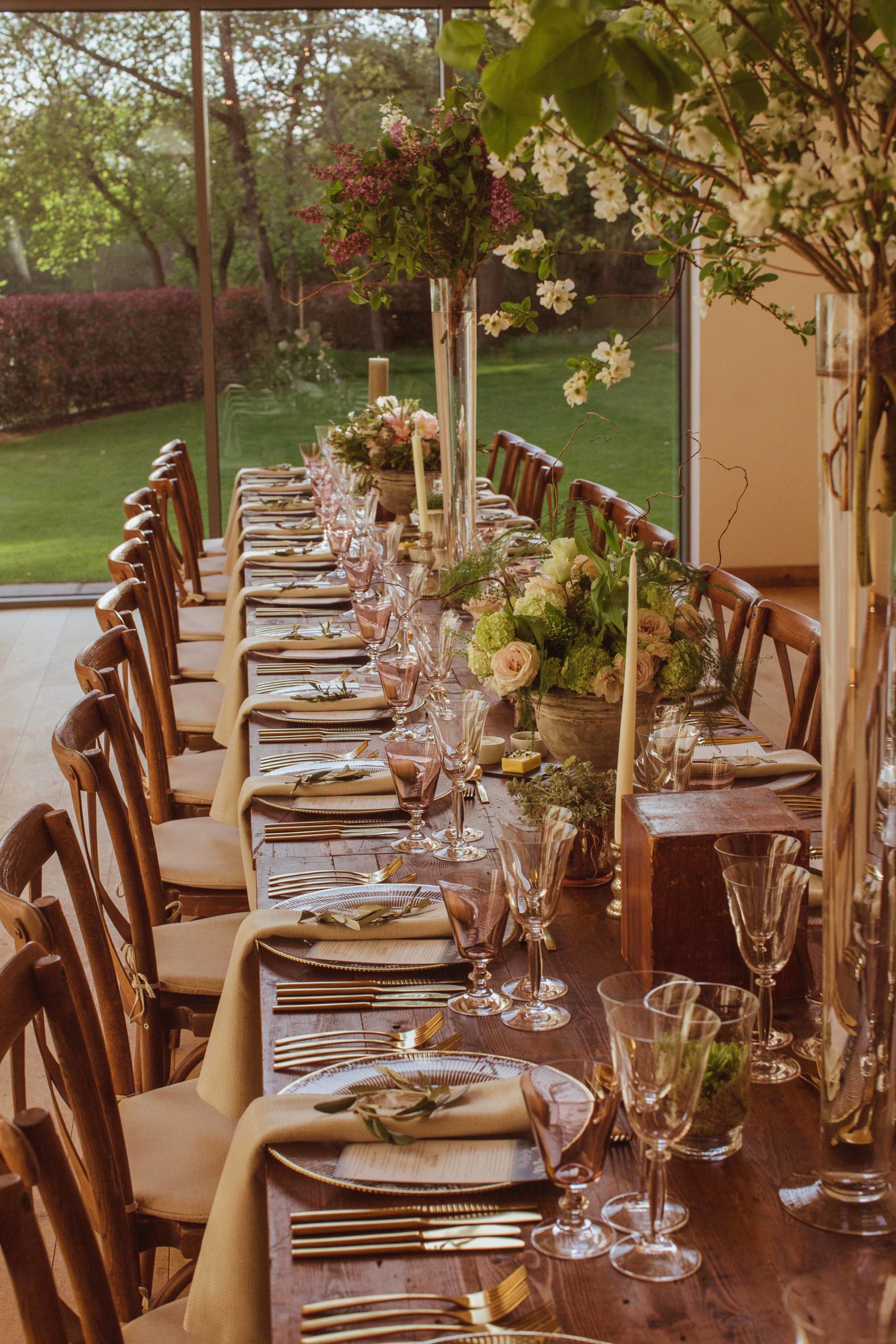 The Springles, Lavender Hill Company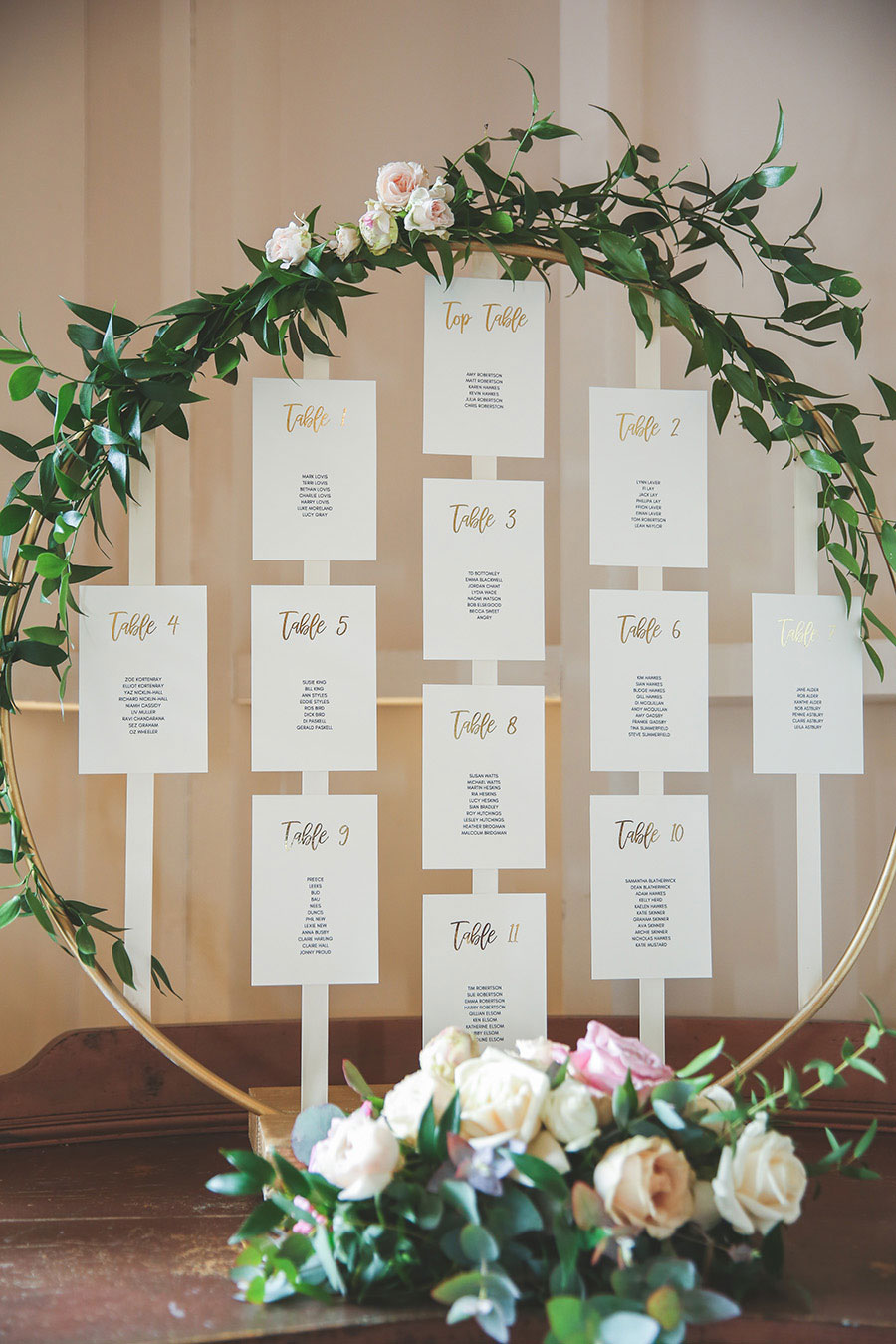 VLA Photography, Blush Floral Design, Hoop from Bramblesky (Etsy)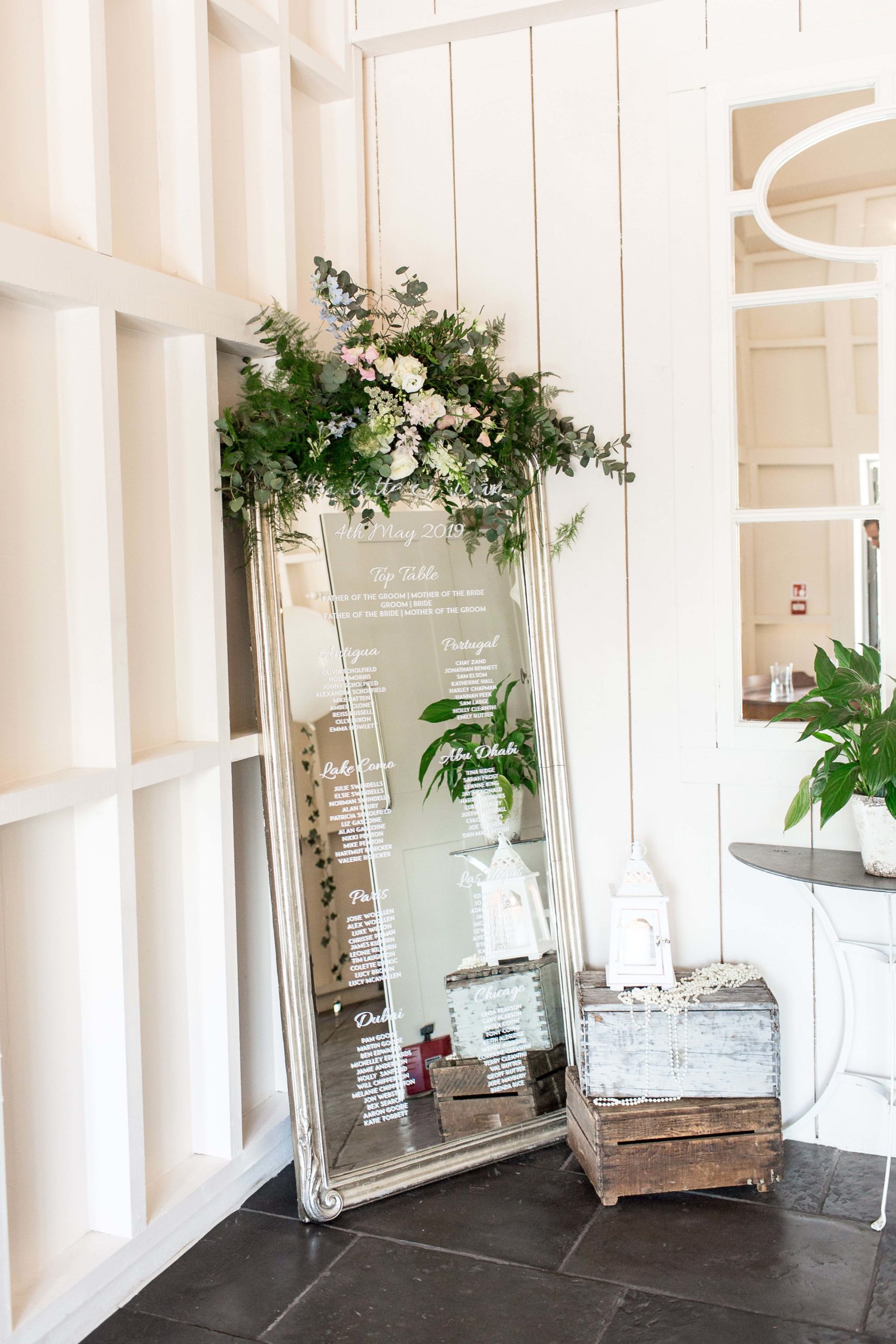 Rebecca Searle Photography, Hannah Berry Flowers
Kit Myers, Hannah Berry Flowers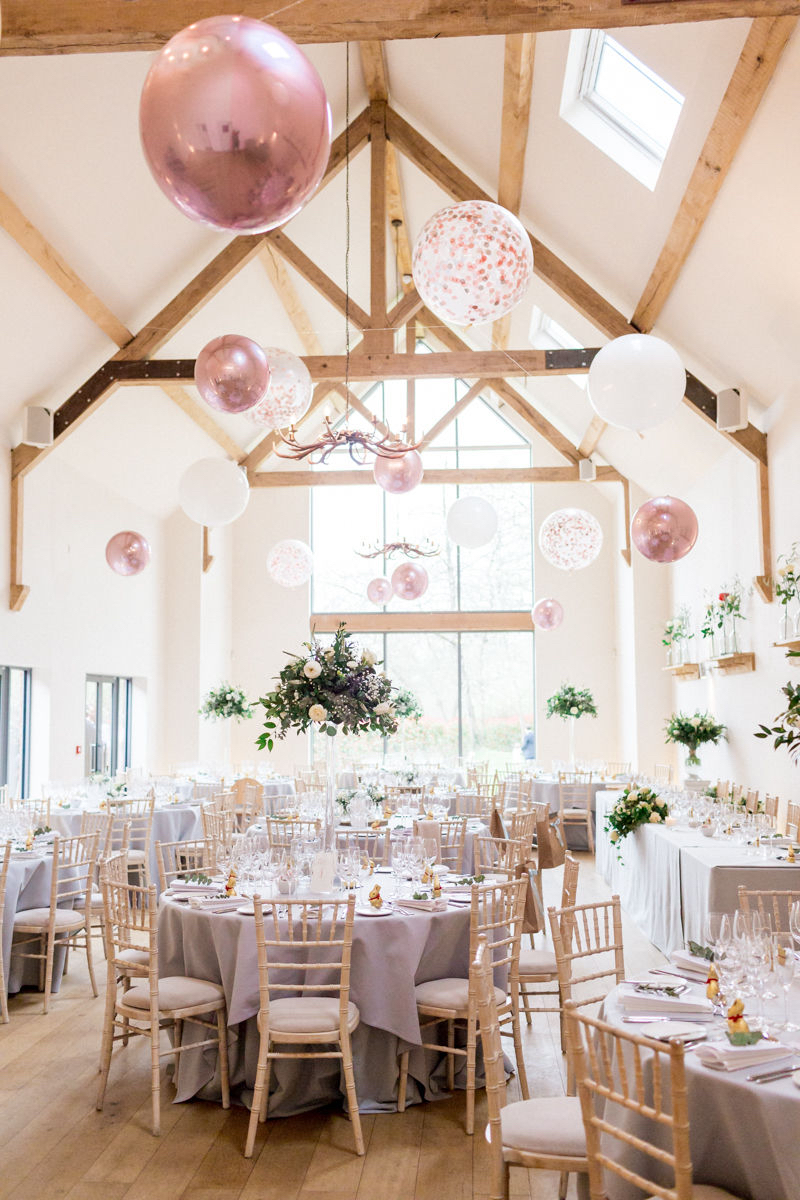 Philippa Sian Photography, Longacres, Bubblegum Balloons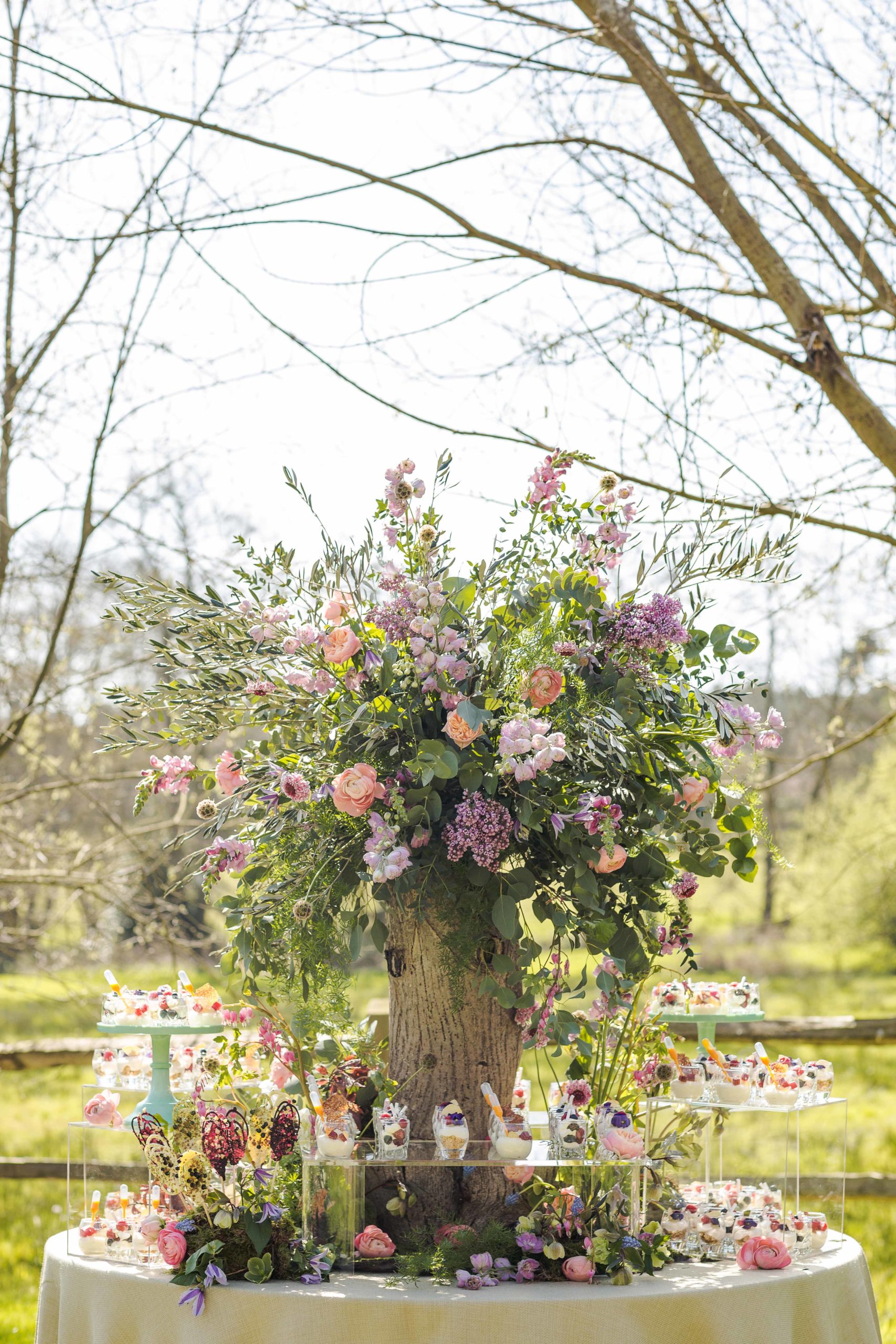 Marianne Taylor Photography, Hannah Berry Flowers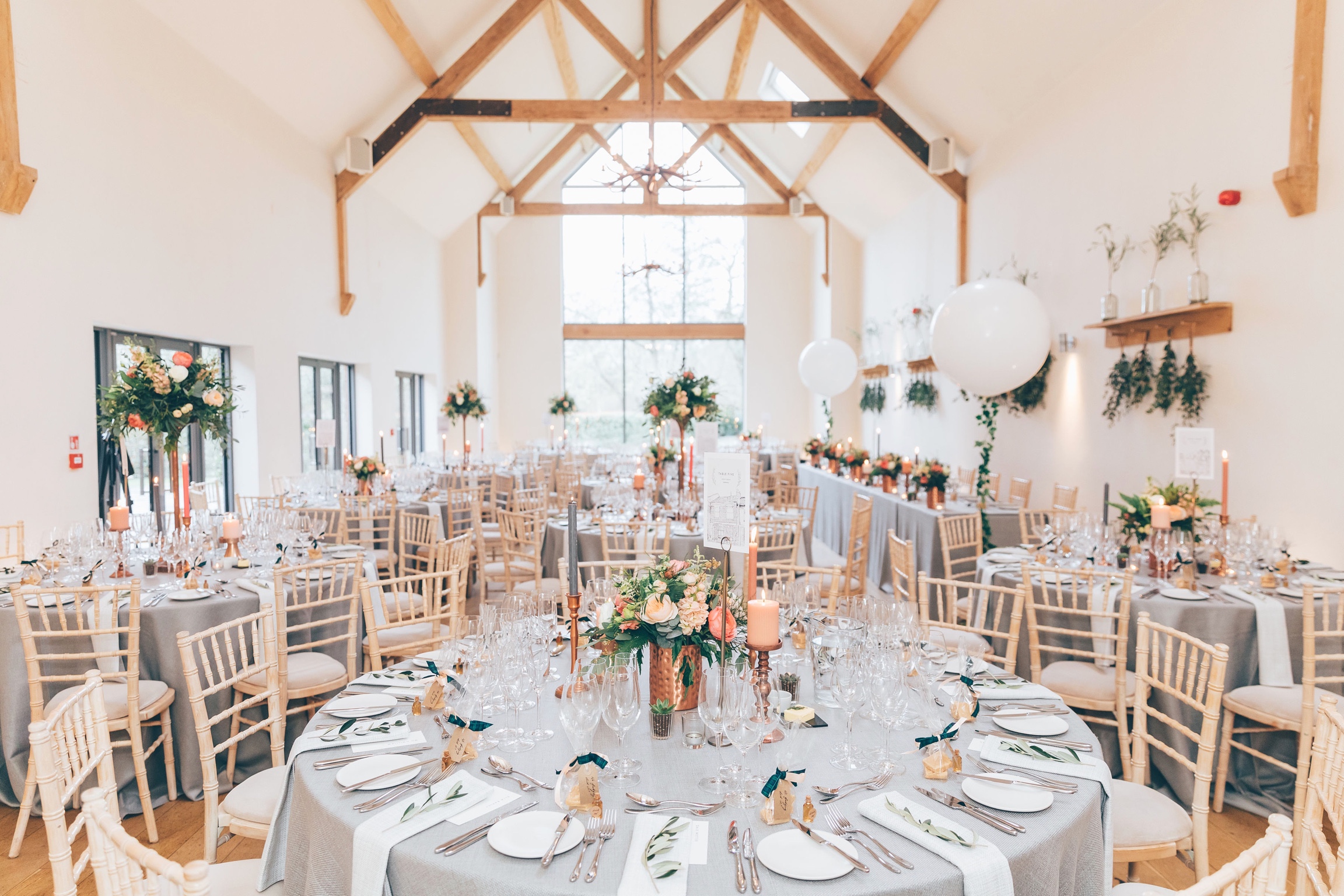 Eleanor Joy Photography, Stella Rose, Feather Balloons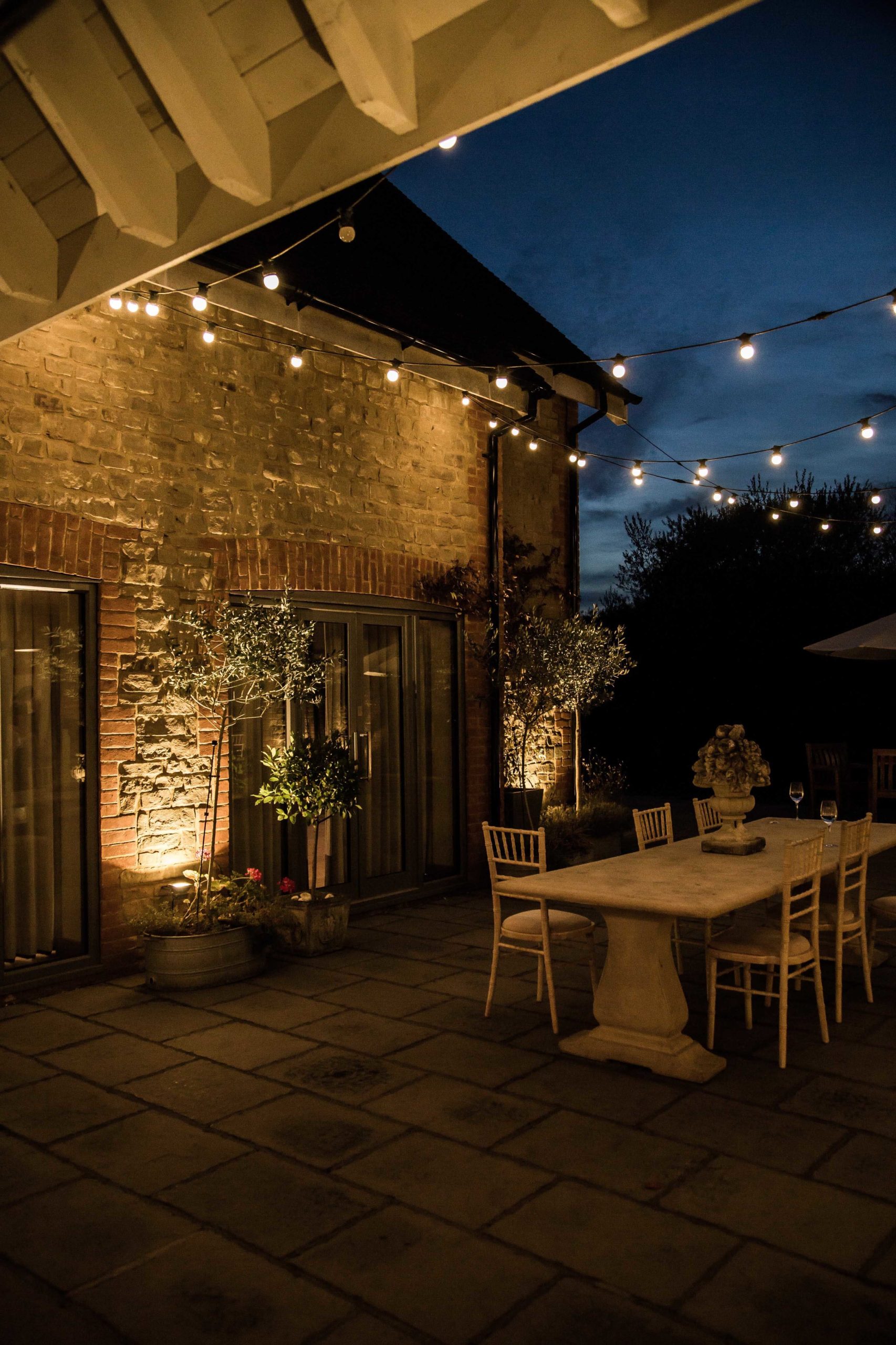 Caroline Stocking Photography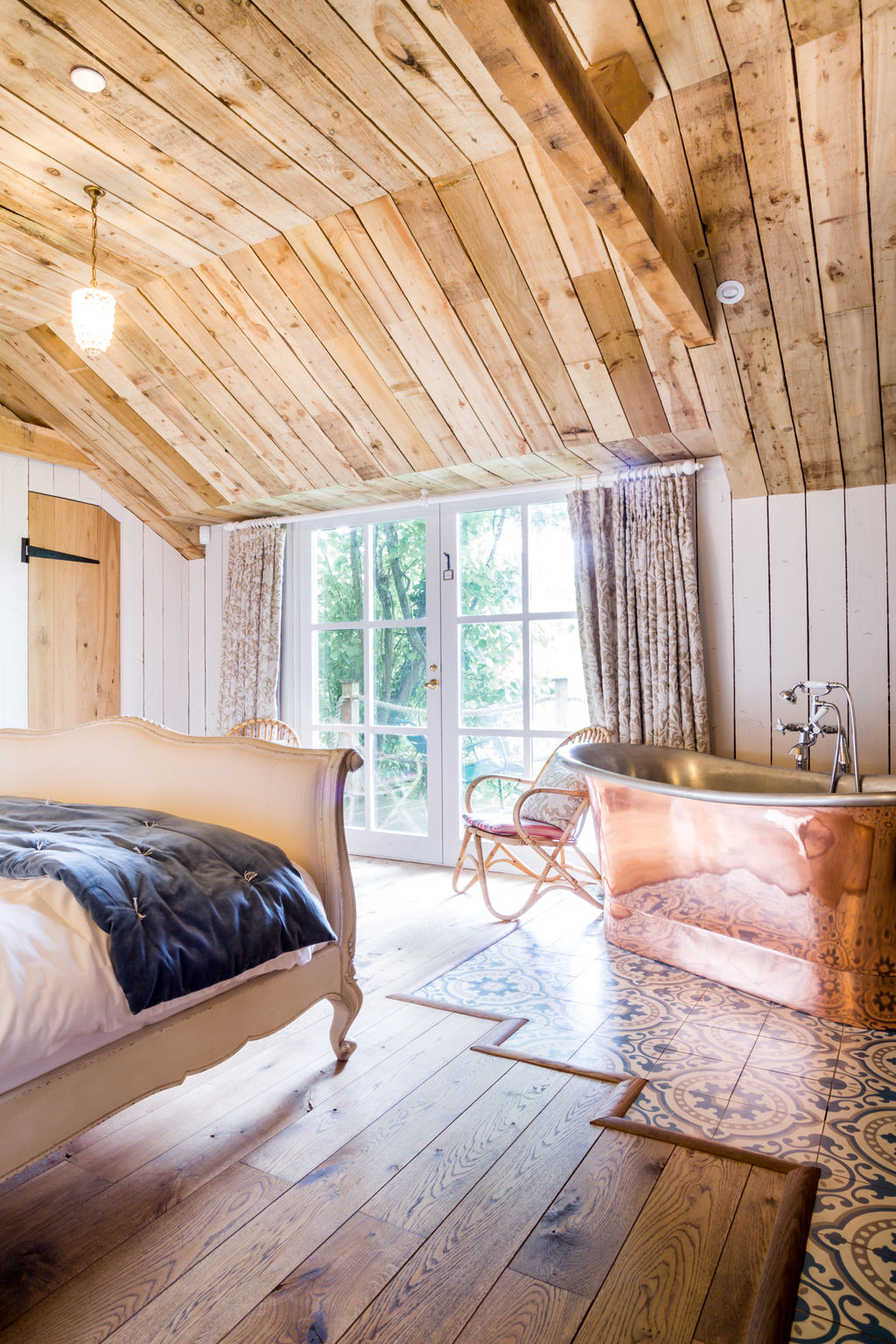 Philippa Sian Photography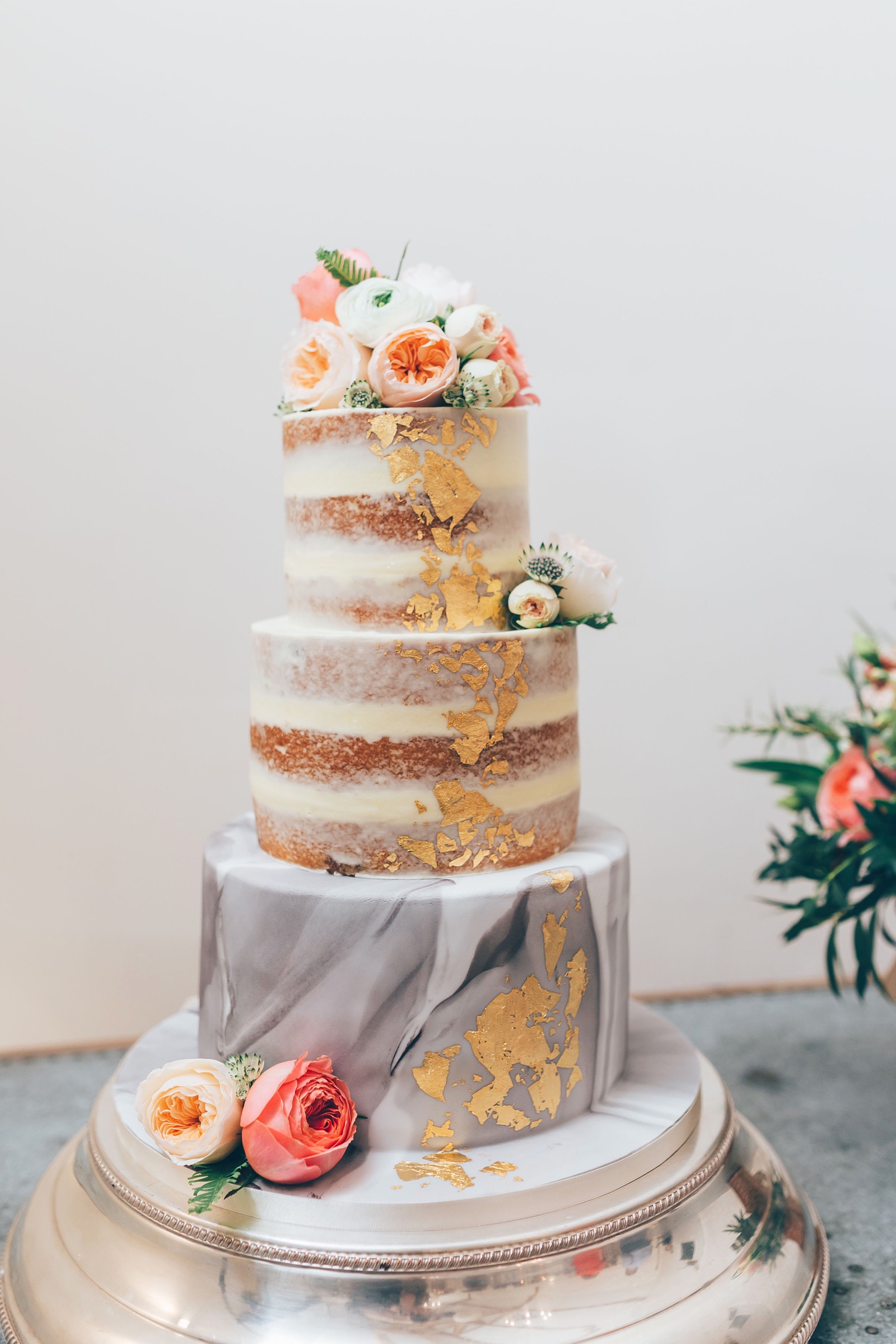 Eleanor Joy Photography, The Crumby Bakery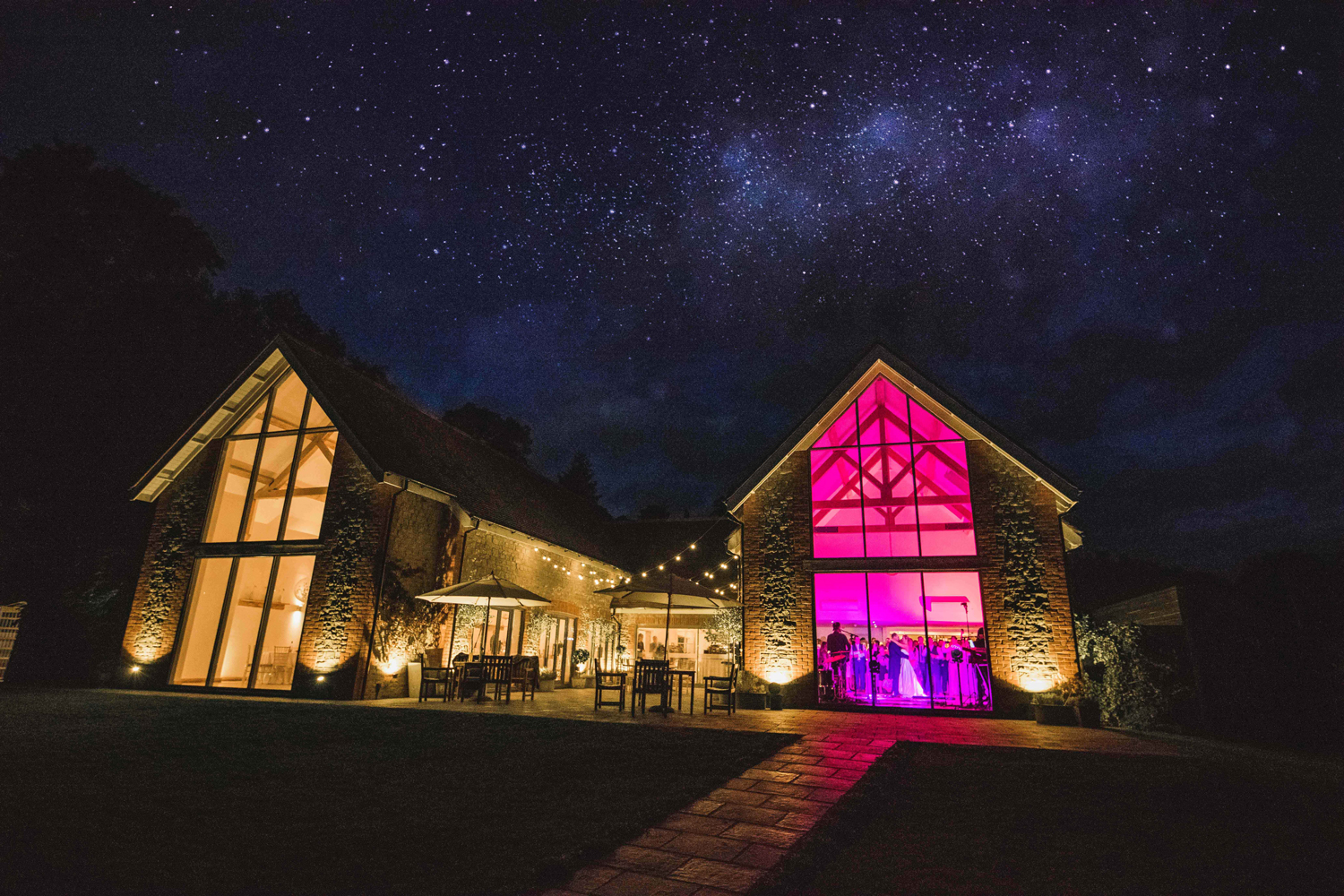 DM Photography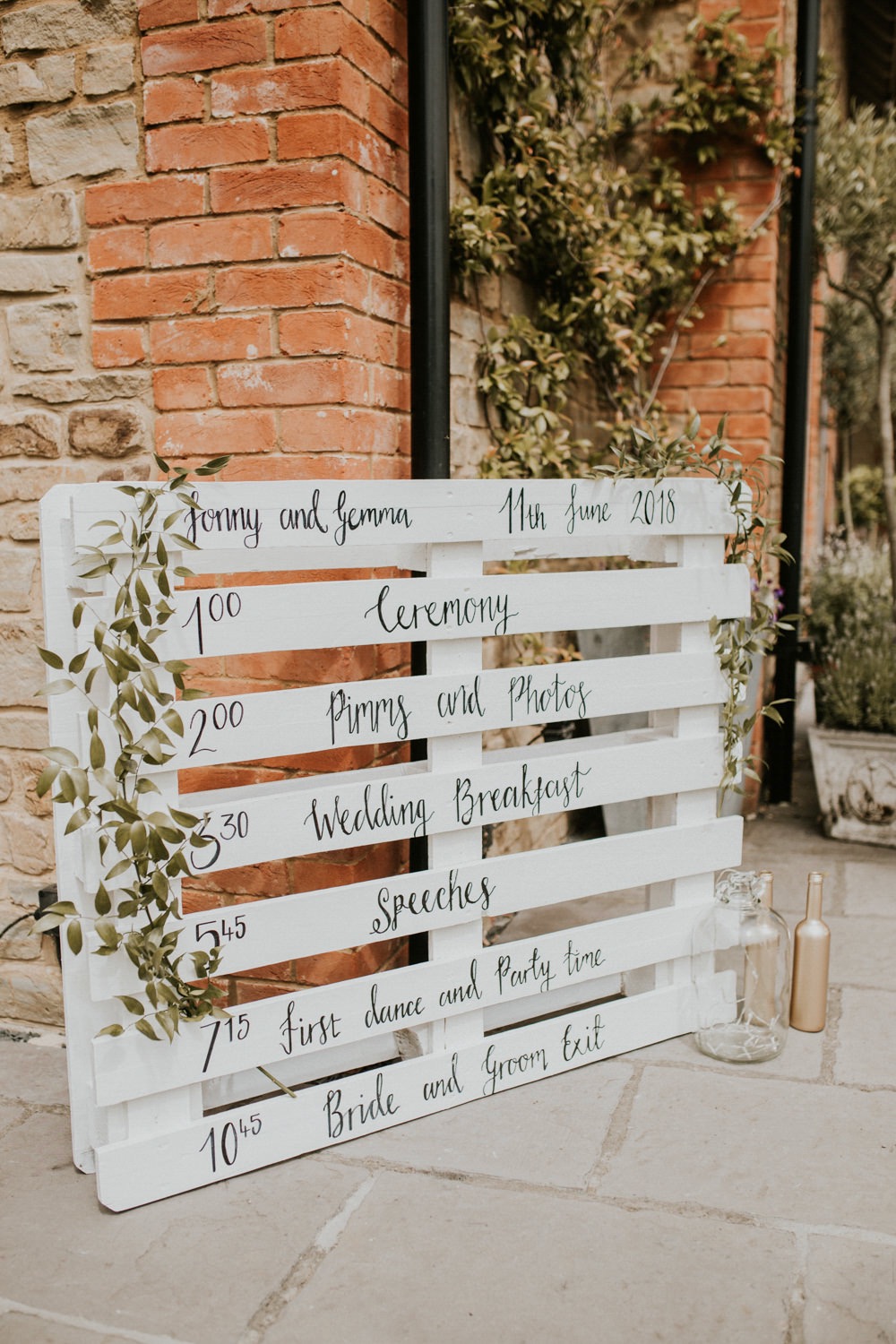 Nataly J Photography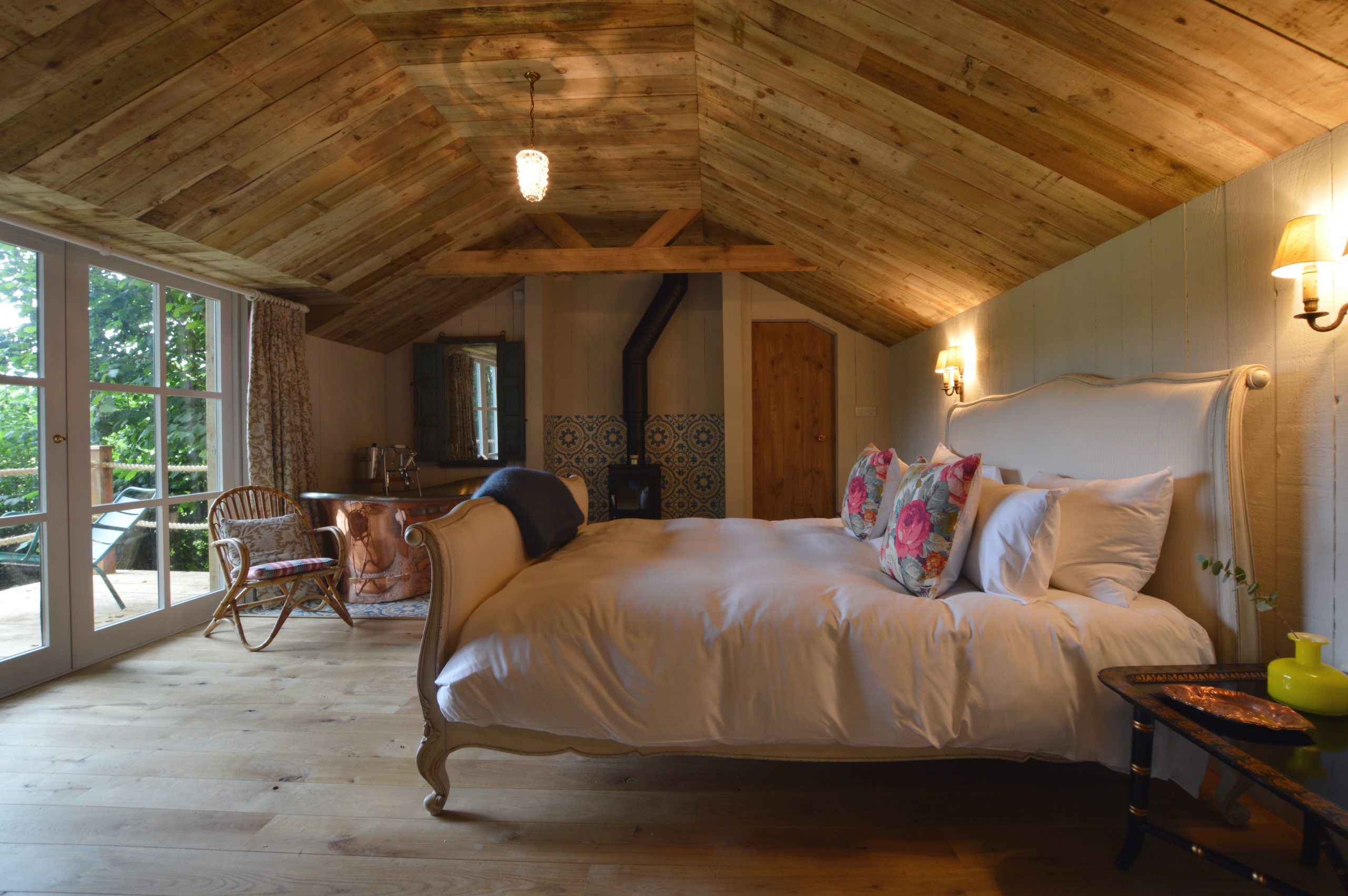 Laura Harvey Photography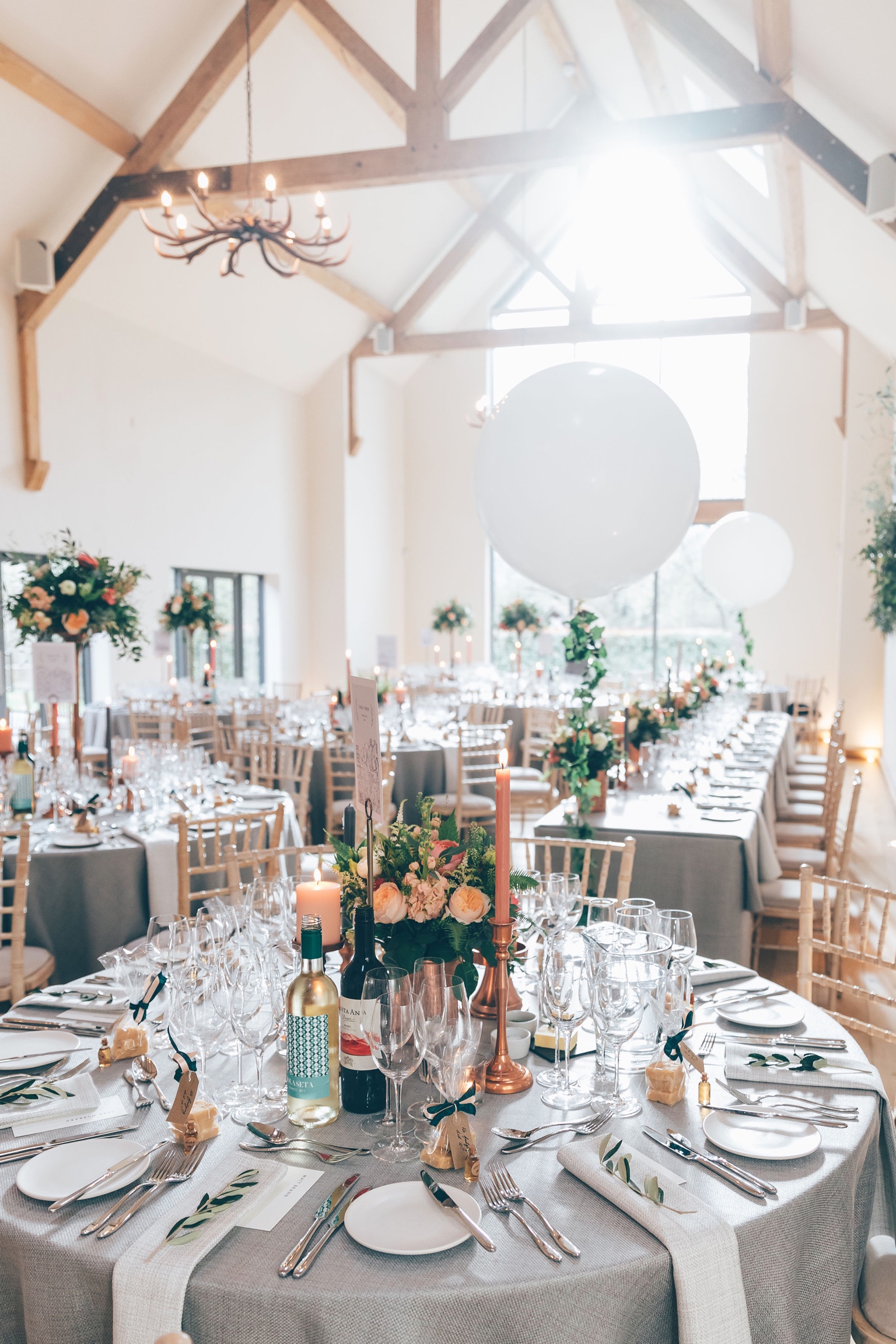 Photos From Sophie, Stella Rose, Feather Balloons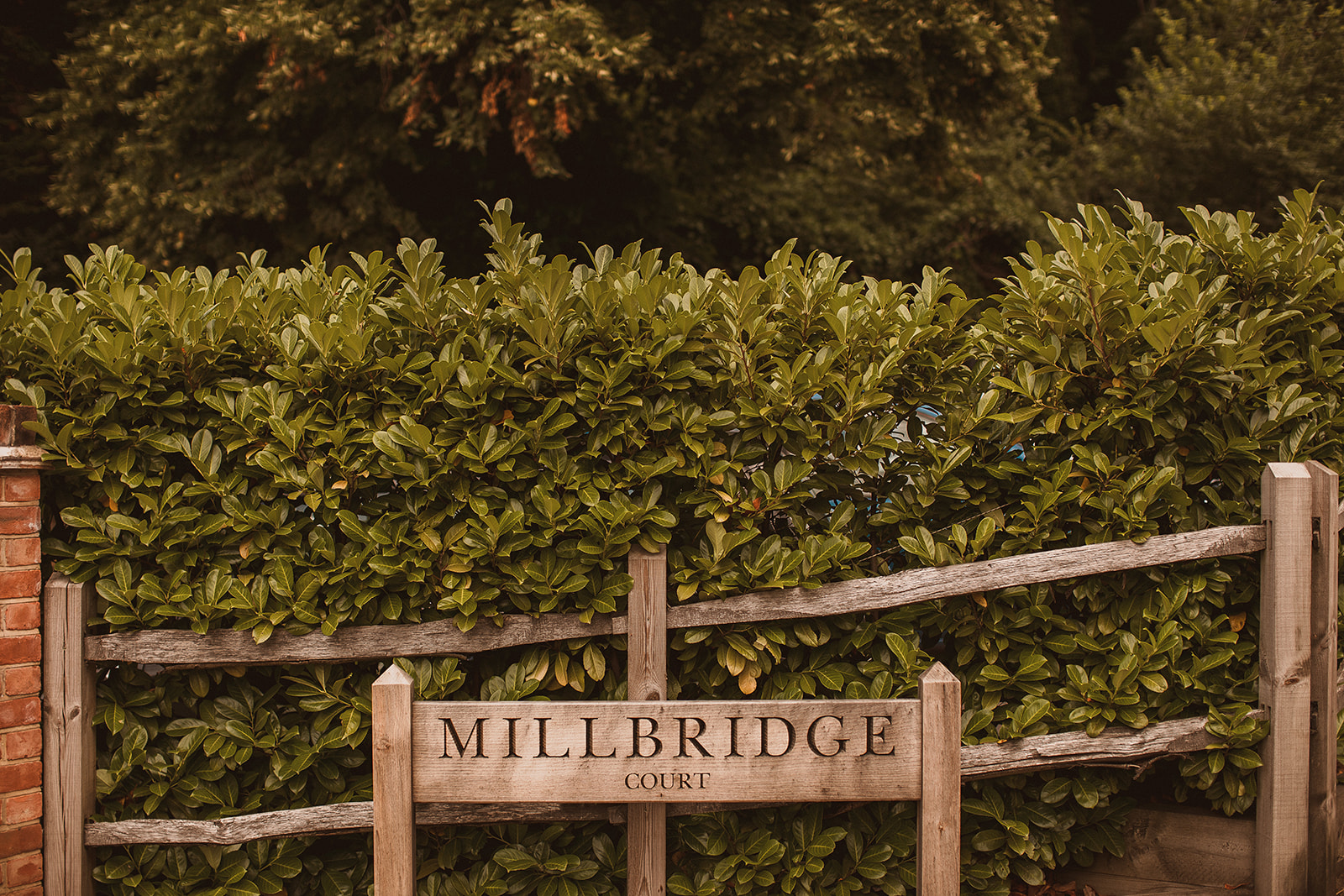 The Springles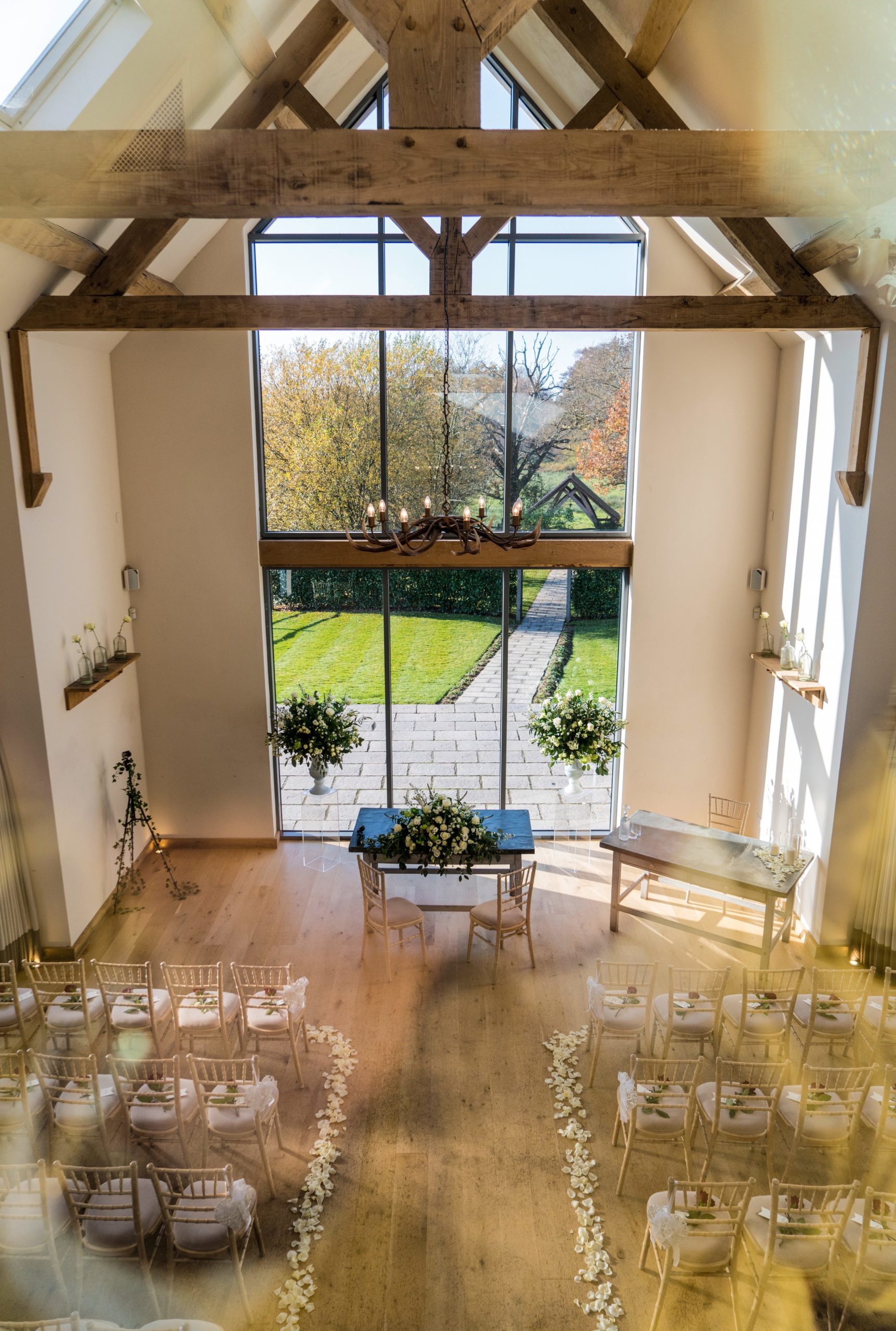 Woodland Hill Photography, I Do Wedding Florist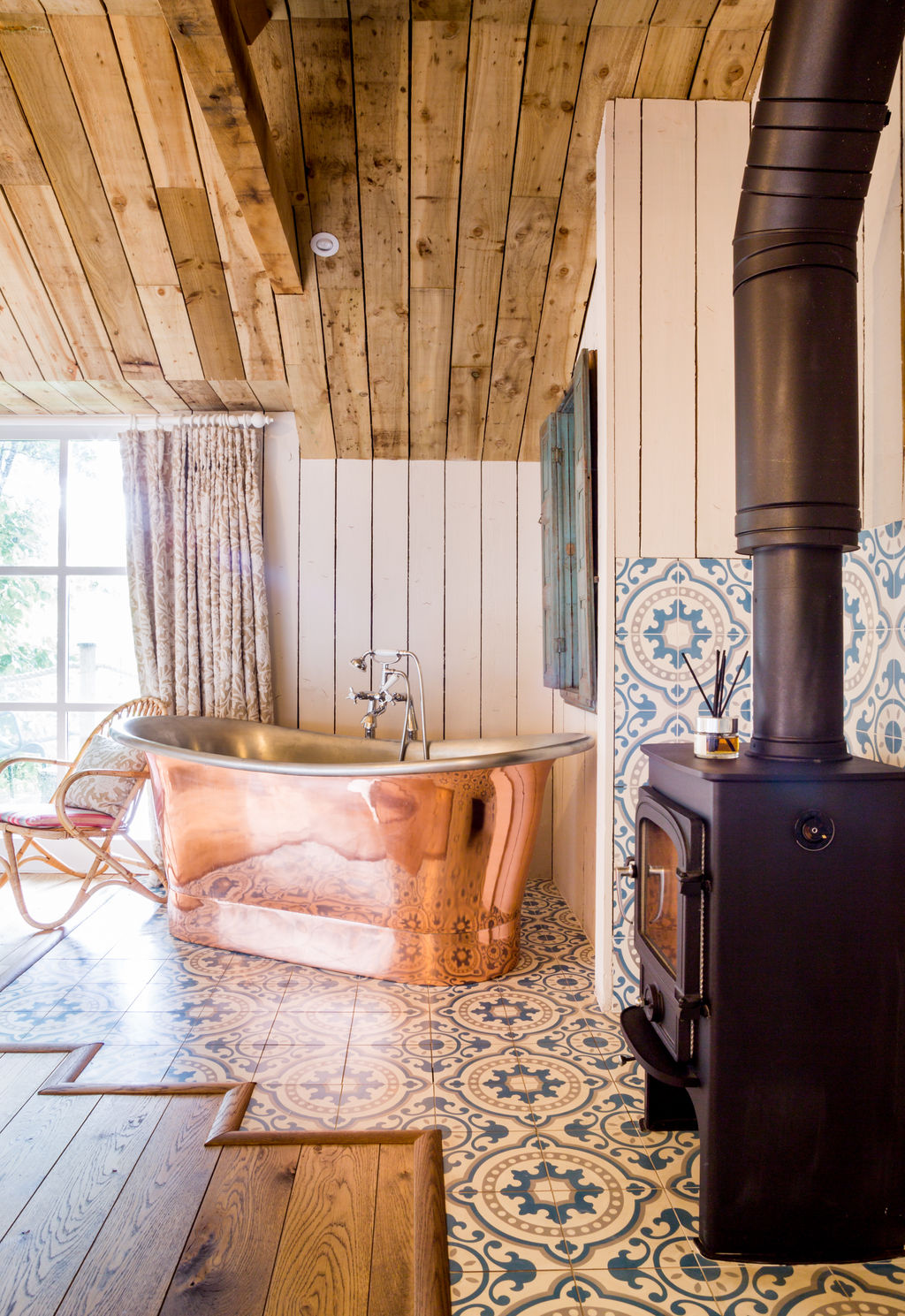 Philippa Sian Photography
Most Liked Arbor Photo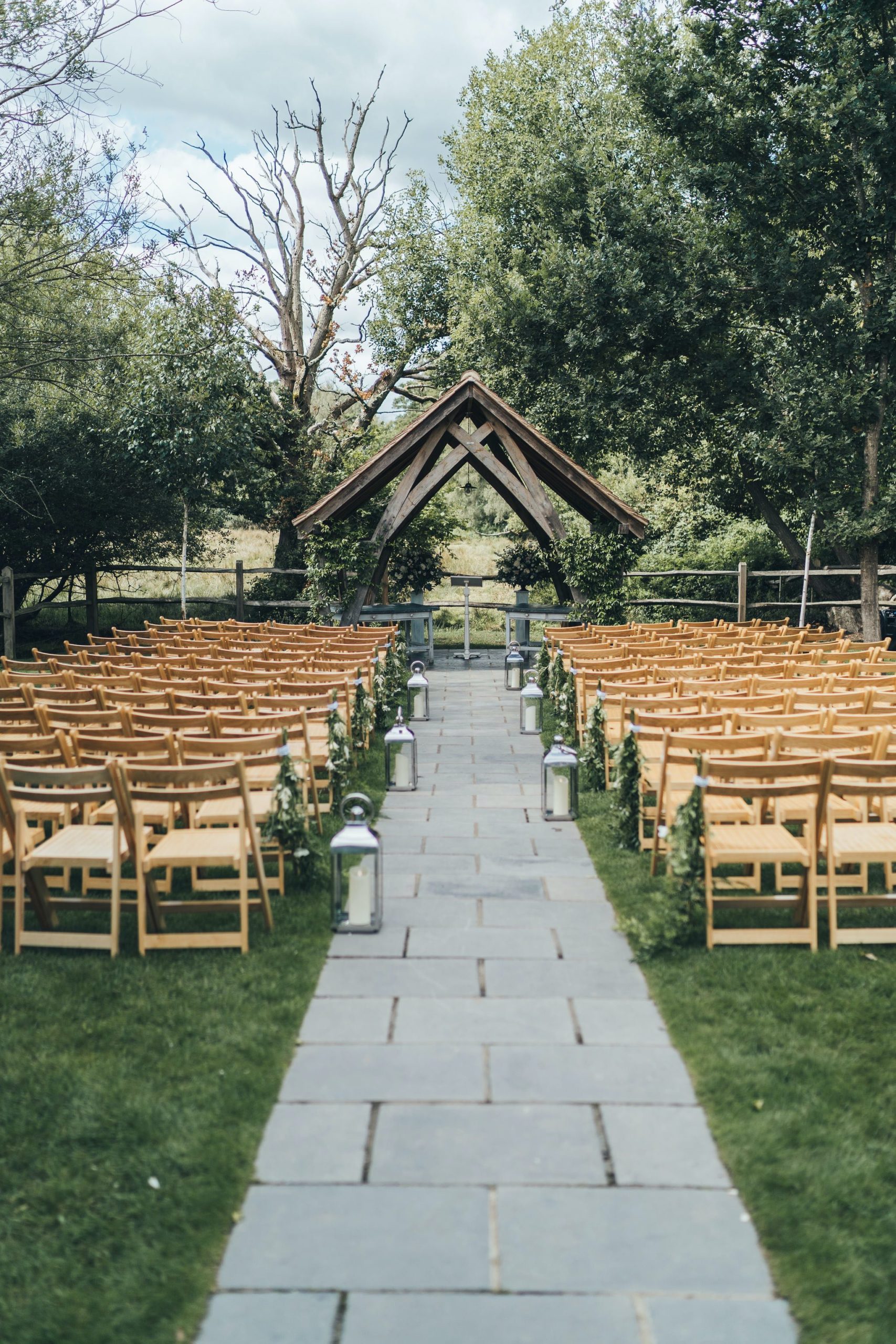 Miss Gen Photography, Eden Blooms
Most Liked Venue Photo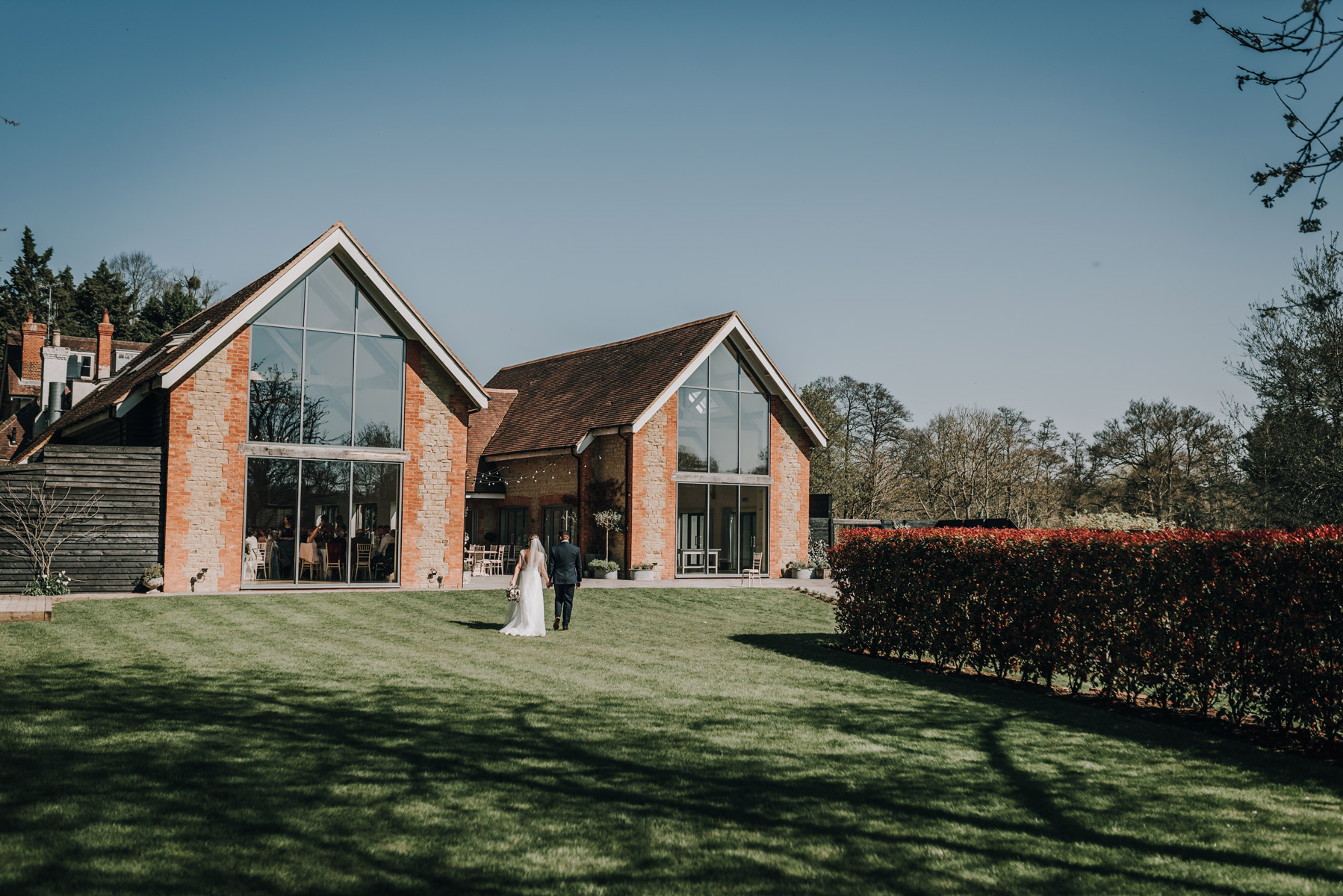 DM Photography
Most Liked #marriedatmillbridge Photos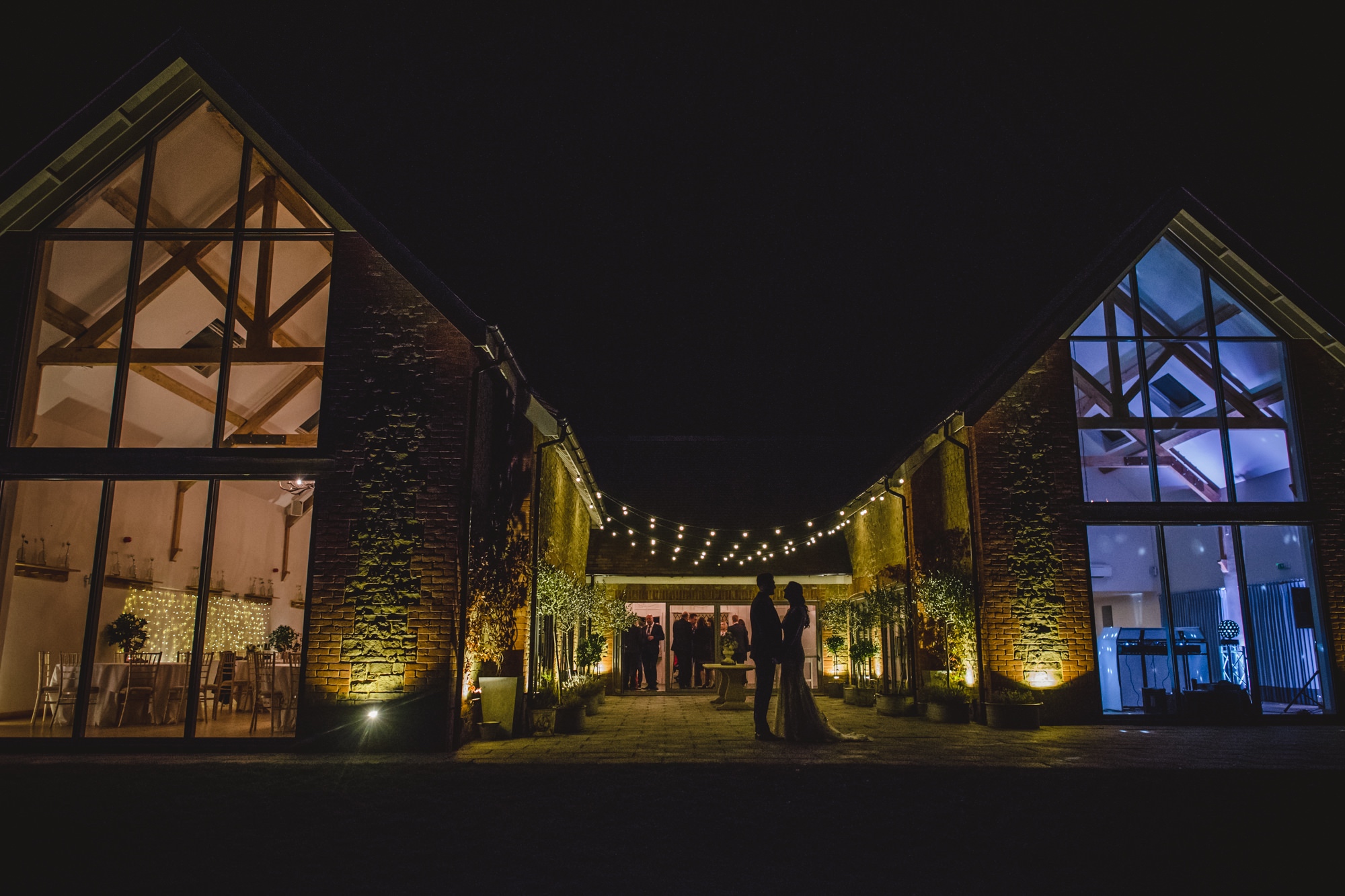 Sophie Duckworth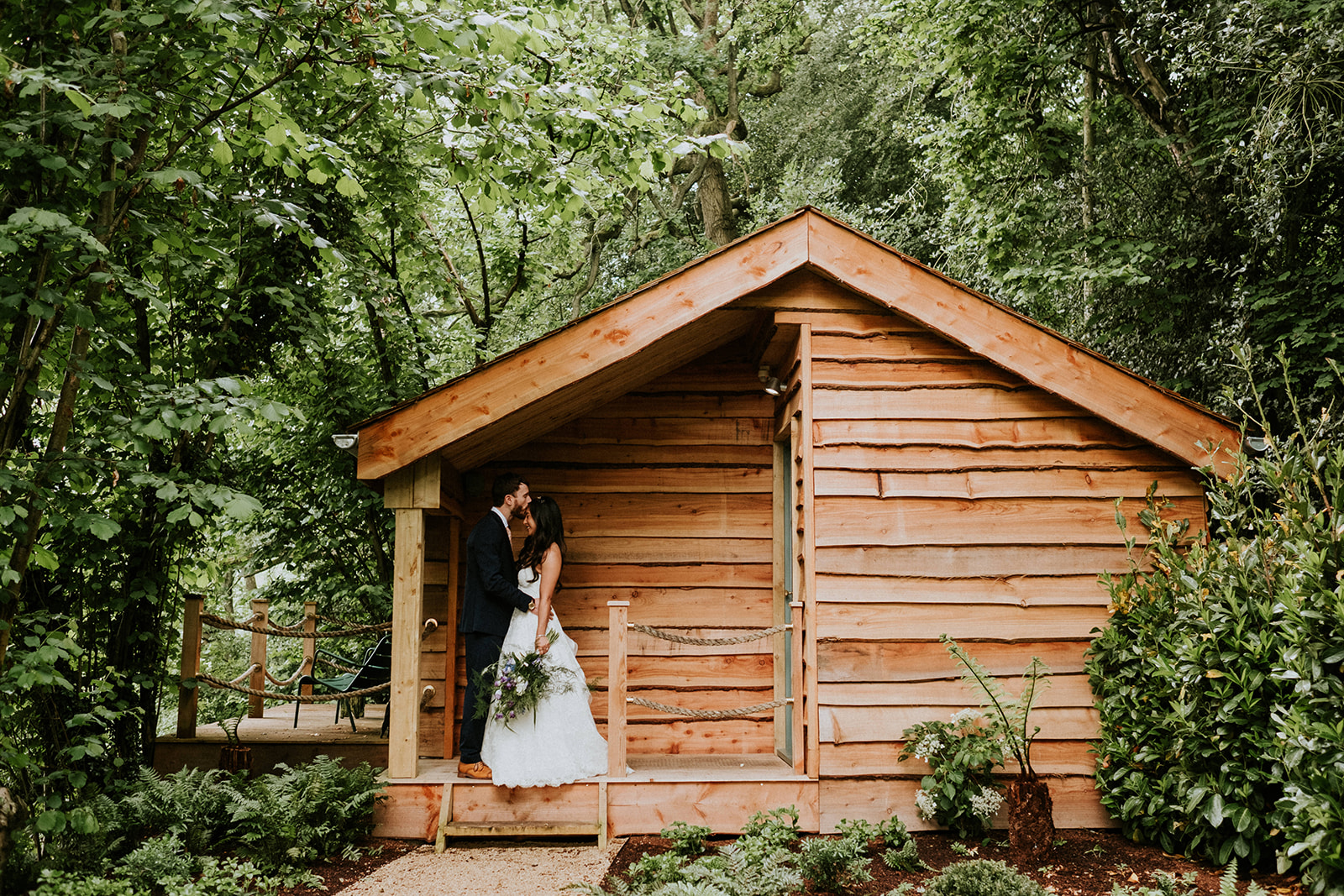 Joanna Nicole Photography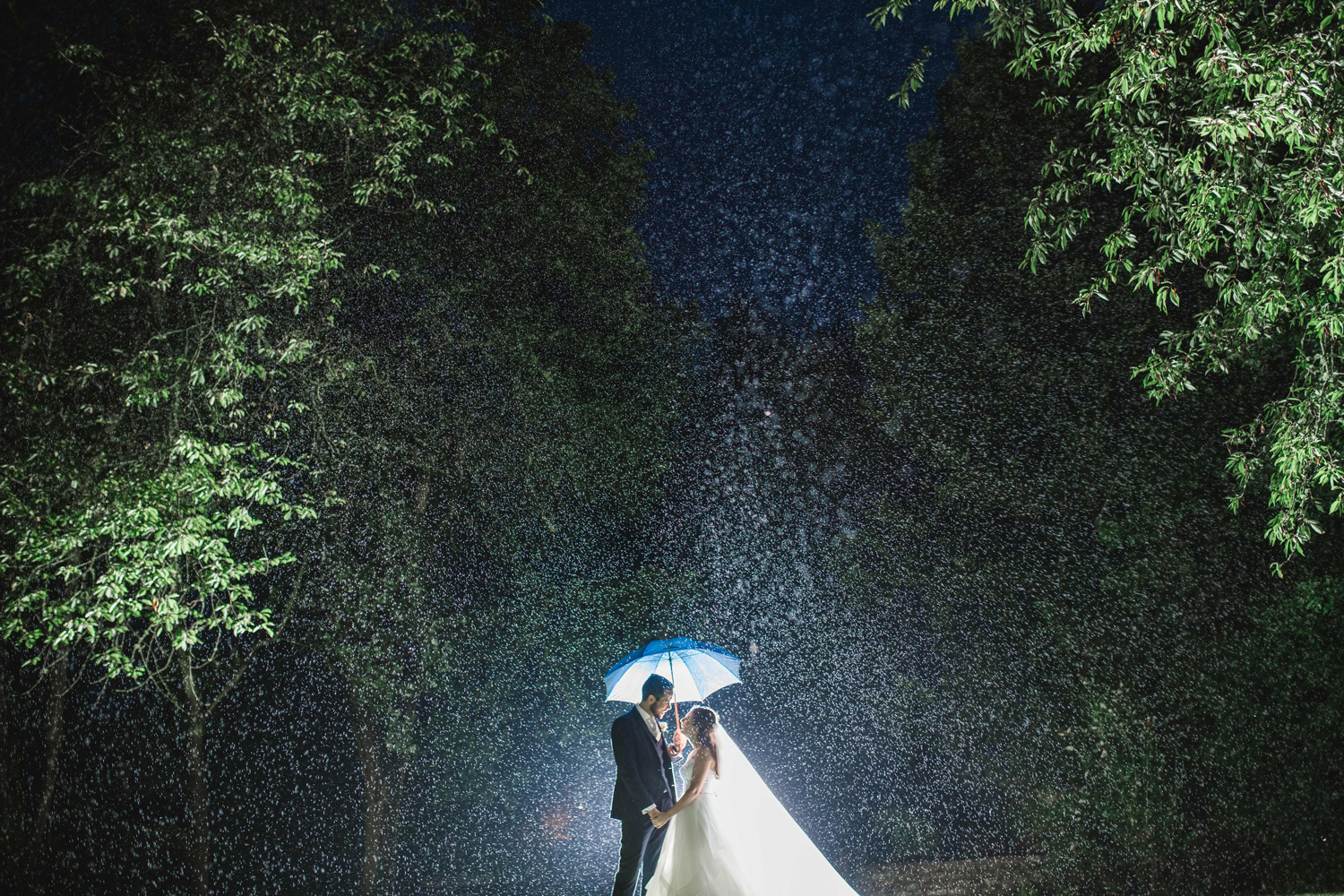 DM Photography
Suppliers:
Photography
Flowers
Balloons
Feather Balloons
Cake
News : 18 / 11 / 19
Wedding Trends 2020 | Hear from the Experts (Pt. 1)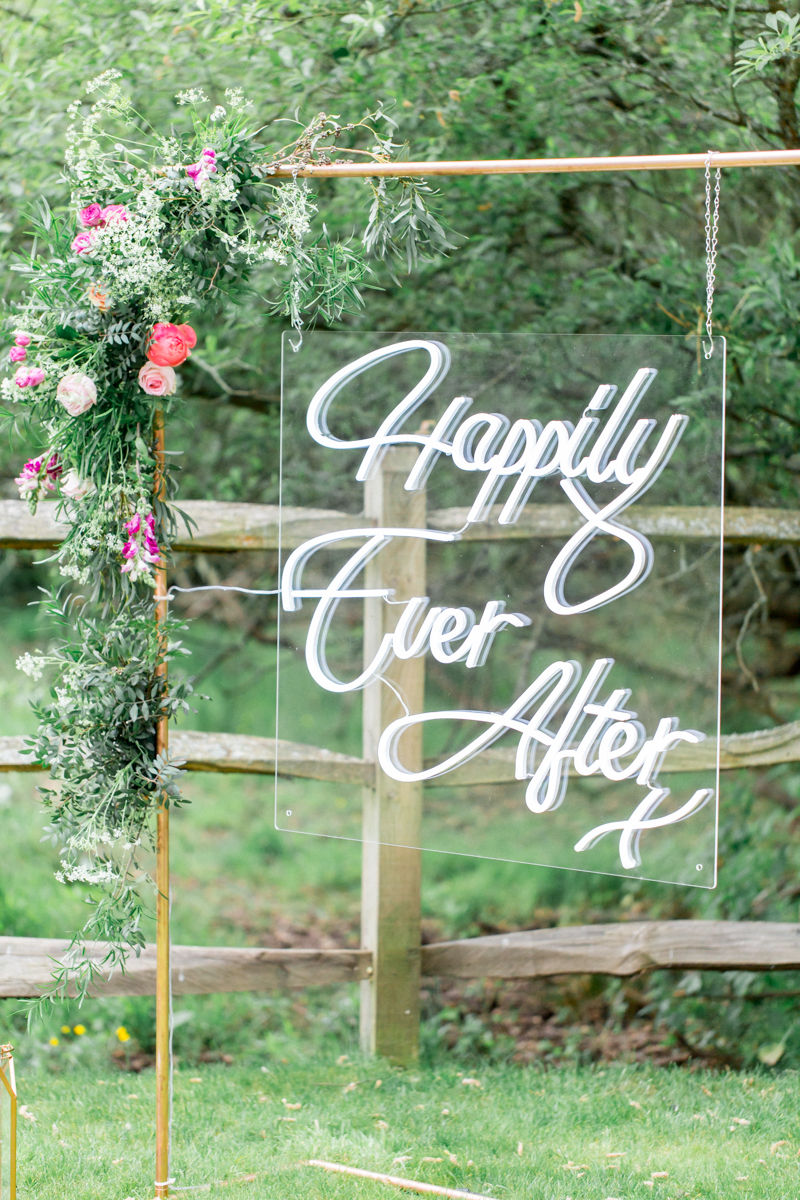 With the Winter months upon us & the New Year just around the corner, we thought we would chat to some of our fabulous Millbridge Court Partners & ask them about what trends they're seeing coming through for 2020 Weddings. This is the first of a few Trend Reports, so below we're talking Cakes, Hair & Makeup, Stationery, Food, Styling & Lighting & props…
For Cakes
"The use of natural grasses is becoming popular. Sage green as a colour palette is continuing to be a popular trend & increasingly Couples are looking to have a pop of coral with accents of metallics."
-Vanessa from Forever Cakes @forever_cakes_weddings
For Lighting & Props
"Looking into 2020 we believe the use of Custom Neon Signs will increase massively. This year we have seen these introduced & take off, especially with the use of our stock neons such as "Happily Every After",  often replacing the need for Giant Lettering!
We have also seen a large increase in requests for outdoor lighting.  This enables us to create the perfect ambience by lighting up large tree's, buildings & pathways with any colour imaginable.
Lastly, we have been inundated with requests for our DJ & Sax combo, something which is fairly new to us yet seems to have gathered momentum & we've gotten amazing feedback. Watch this space for a live video popping up on our social media channels!"
-George & Ollie from Farnham Sound & Light @farnhamsandl
For Hair & Makeup Artist
"2020 is all about the romantic, chic yet timeless look. Glamorous yet natural makeup enhancing features with effortlessly styled hair."
-Olivia from Olivia Mills Hair & Makeup @oliviamillsmua
For Stationery
"So what's in store for 2020 trends? It's looking like soft colour palettes, monograms and hand drawn illustrations will be big next year. But in all honestly I prefer not to stick with trends and concentrate on styles that are everlasting.
Just like the little black dress, black and white remain a firm favourite in modern wedding design and play a big part in my brand on a whole. Vellum is here to stay, as is textured card, layering, unique shapes and bold pops of colour.
However there are a few trends that are creeping in to 2020 that I heavily endorse… sustainability and individuality.
Being individual – Moving away from standard, formal wedding text in stationery design and into a more personal tone of voice is on the rise.
Being eco-friendly – 2020 is set to see an increase in sustainable paper sources, recycled papers and biodegradable goods. Choosing sustainable materials doesn't mean compromising on style or quality, it's just about choosing the right supplier that is conscious of this. Good for you, good for the environment, hoorah!"
-Nat from Nats Paper Studio @natspaperstudio
For Styling & Food
"We are seeing a lot more people considering every aspect of the Halls and the connecting rooms, from up high to down low. Ceiling arrangements for big impact are becoming popular– balloon clouds, hanging lighting, disco balls to name a few, & we're seeing more & more Couples use floral aisle runners that are continuous flowers down the entire length and on both sides of the aisle.
With regards to Menu choices, sharing & feasting dishes are still a firm favourite for many as it is such a relaxed & fun option which creates a real buzz on the day itself & in addition that, more Couples are considering full Vegan or Vegetarian Menus for their Big Day."
-Our very own Natasha
[Lead Image: Philippa Sian Photography, Sign: Farnham Sound & Light]
News : 20 / 05 / 19
Millbridge Court Details Date Night #marriedatmillbridge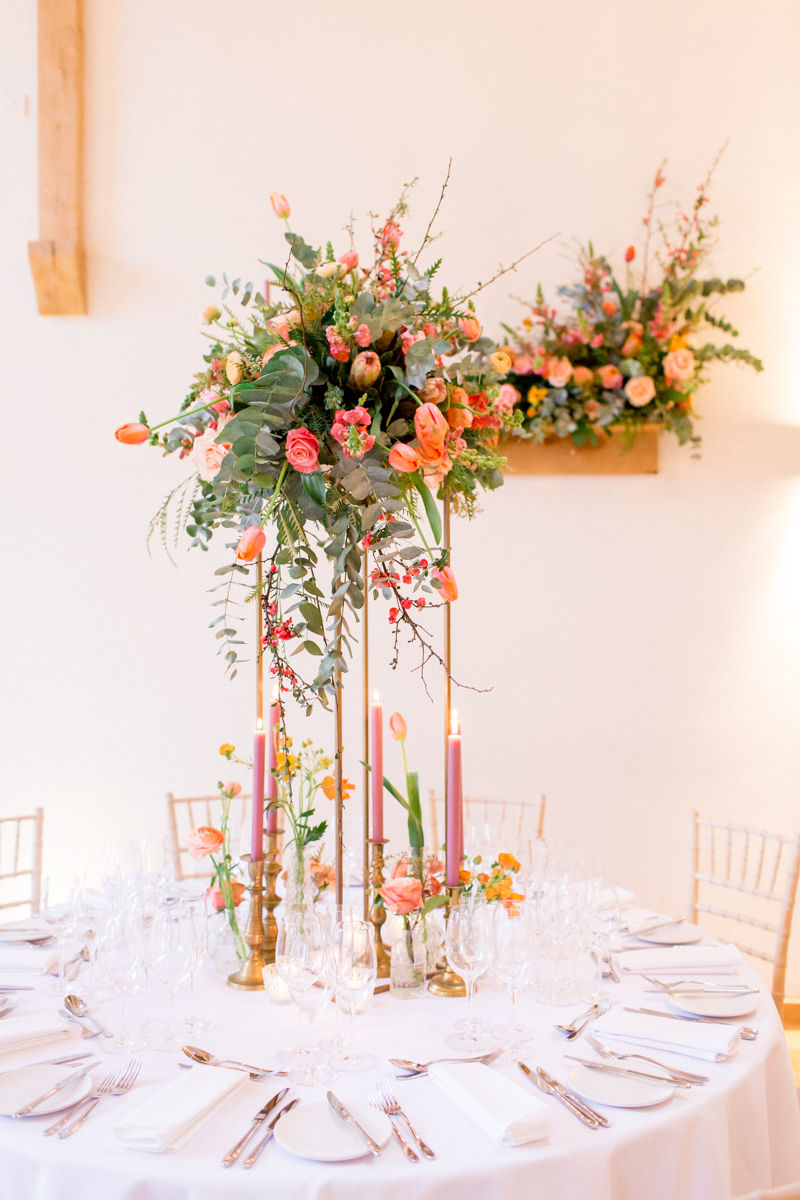 Last month, we hosted our very first Details Date Night at Millbridge Court, a brand new event exclusively for all of our recently booked couples.
The aim of the evening is to give those Brides and Grooms who have recently secured their Wedding Date the chance to see the Venue once again and begin to think about the details of their day in finer detail. They can chat with our Planning Team who are on hand to offer advise and answer any questions that they might have and there is also the opportunity to meet and speak with a handful of talented MBC Partner's who have a great understanding of the Venue and how Millbridge Court Wedding Days flow. Couples also have the chance to see all the bedrooms, measure items (measuring tapes and detailed floor plans are provided by us), see the Ceremony Room set up, eat some delicious Kalm Kitchen food and of course, have some bubbles!
For our first Details Date Night we had with us the wonderful Hannah Berry Flowers and Boutique Blooms creating stunning and inspiring floral arrangements, Spongeworks and Forever Cakes who displayed beautiful Cakes and Macaron Towers with utterly delicious samples for our couples to try, guests were serenaded by Laura's Paper Heart and Music by Kate & Dave throughout & in The Loft (our Bridal Changing Room) we had Wedding Dress Designer Sophie Rose showcasing her gorgeous gowns and Wedding Hairstylist and Makeup Artist Hanna Wildman. Last but not least, we also had wonderful MBC Partner Photographers Matthew Lawrence and Philippa Sian displaying their stunning images and thank you to Philippa for kindly capturing all of the breathtaking details of the Date Night, a handful of which we have shared below to give you an insight in to our exciting new event. Xx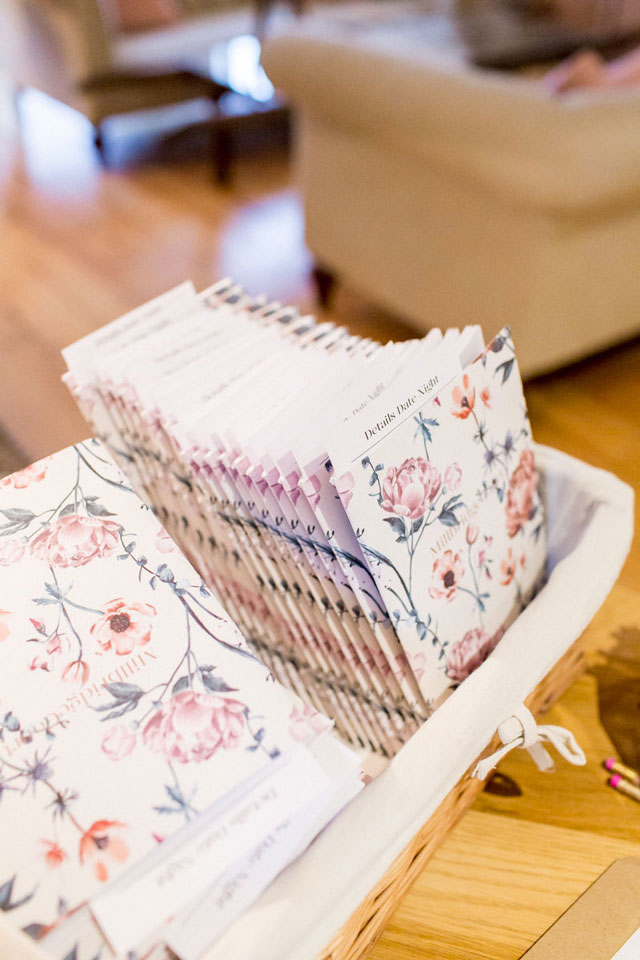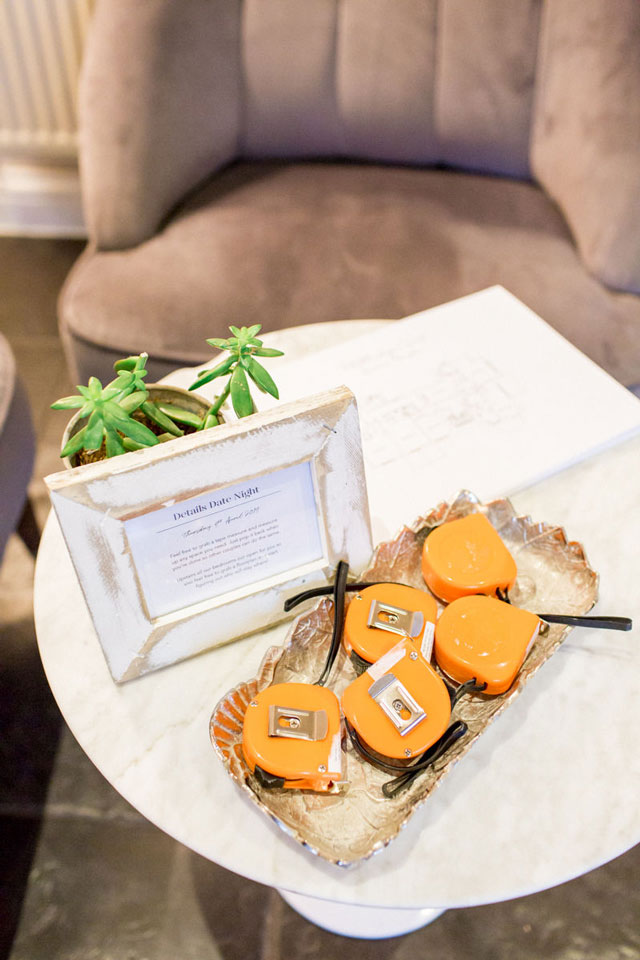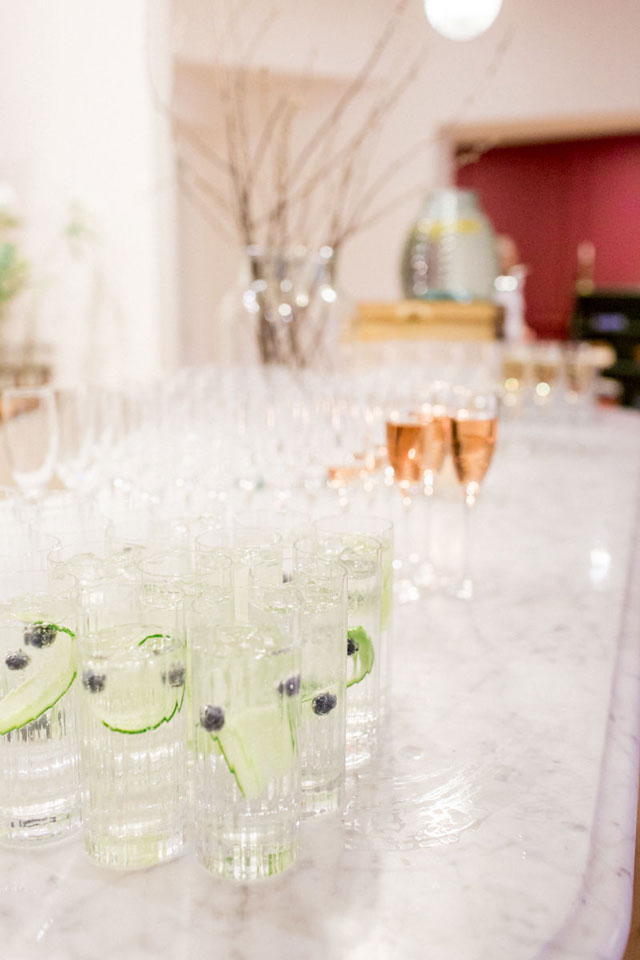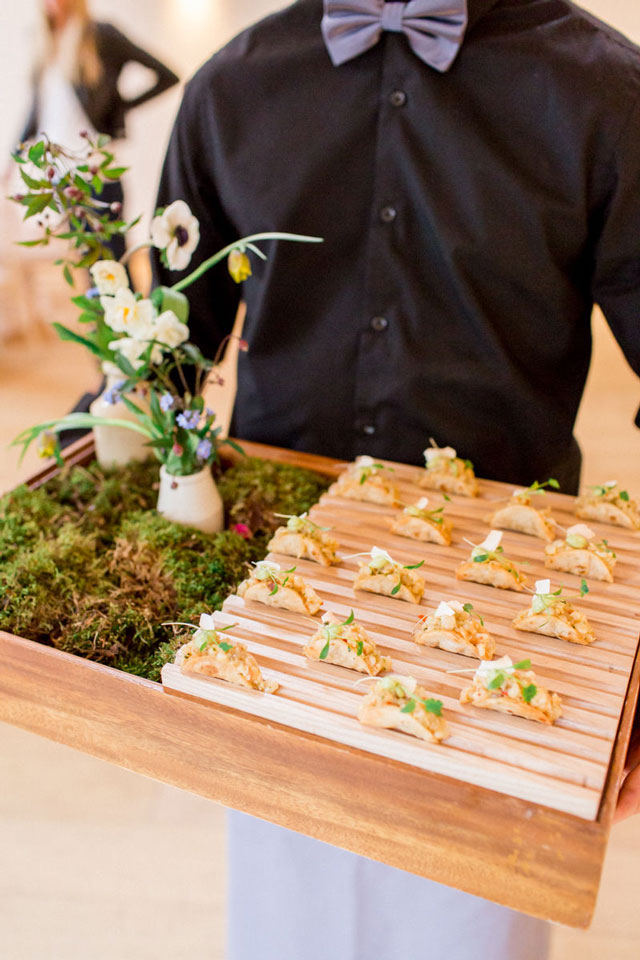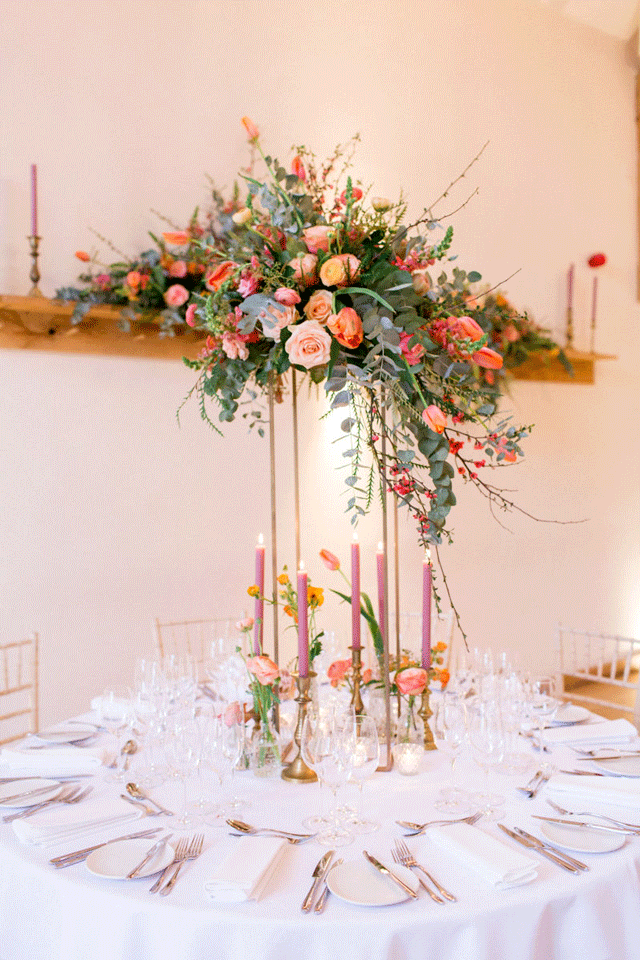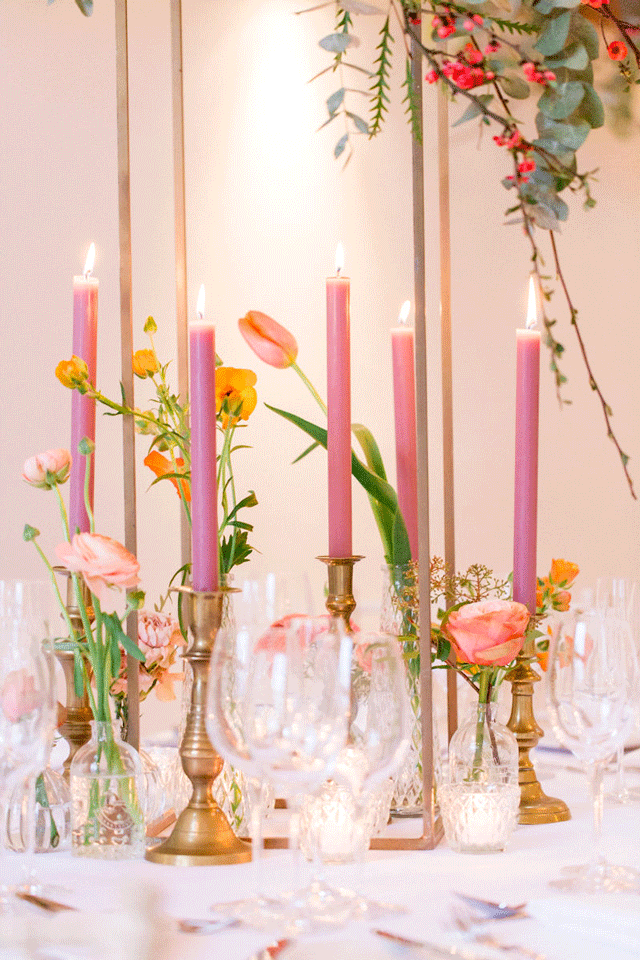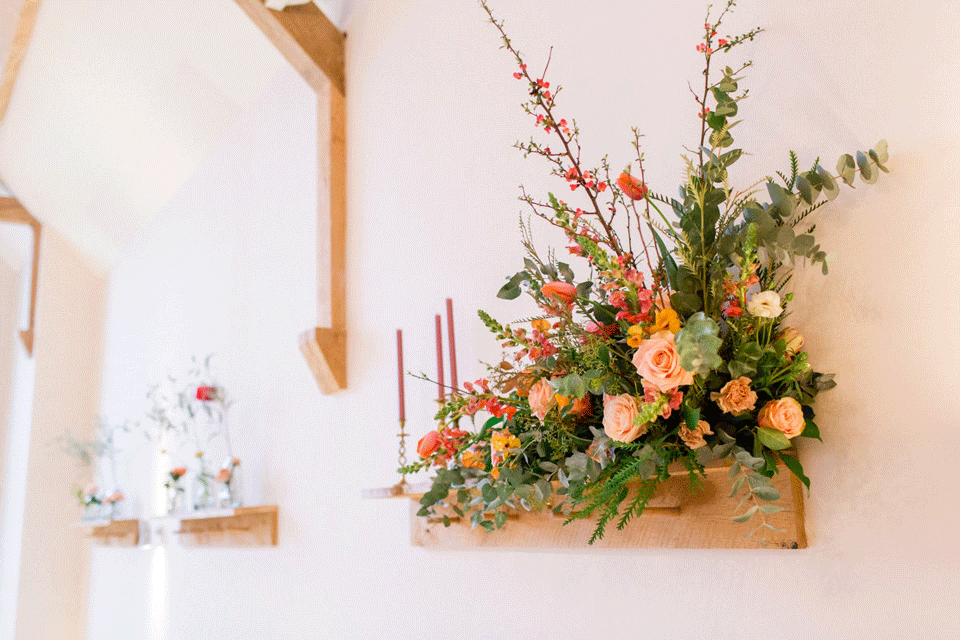 Boutique Blooms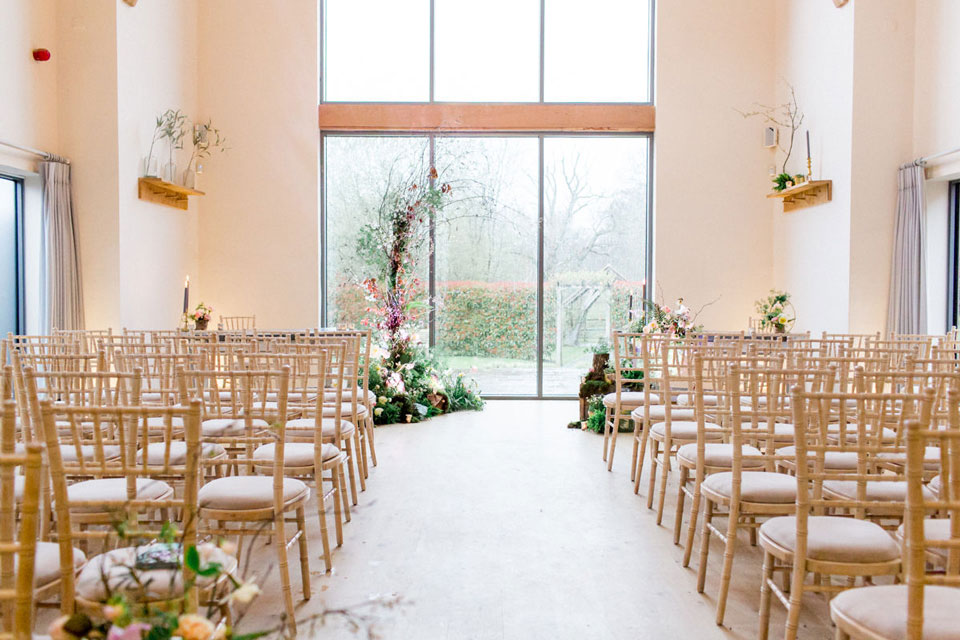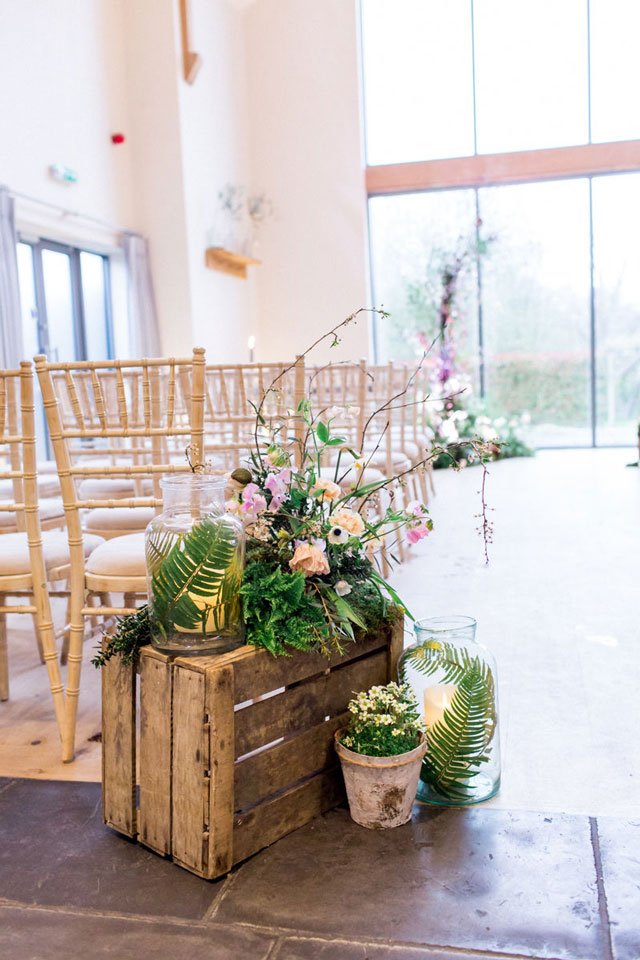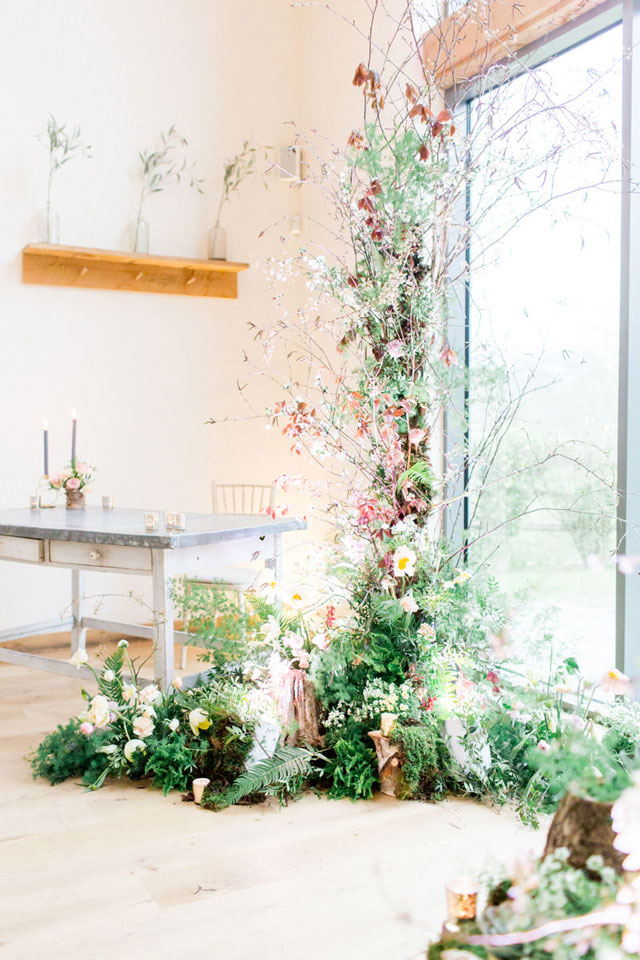 Hannah Berry Flowers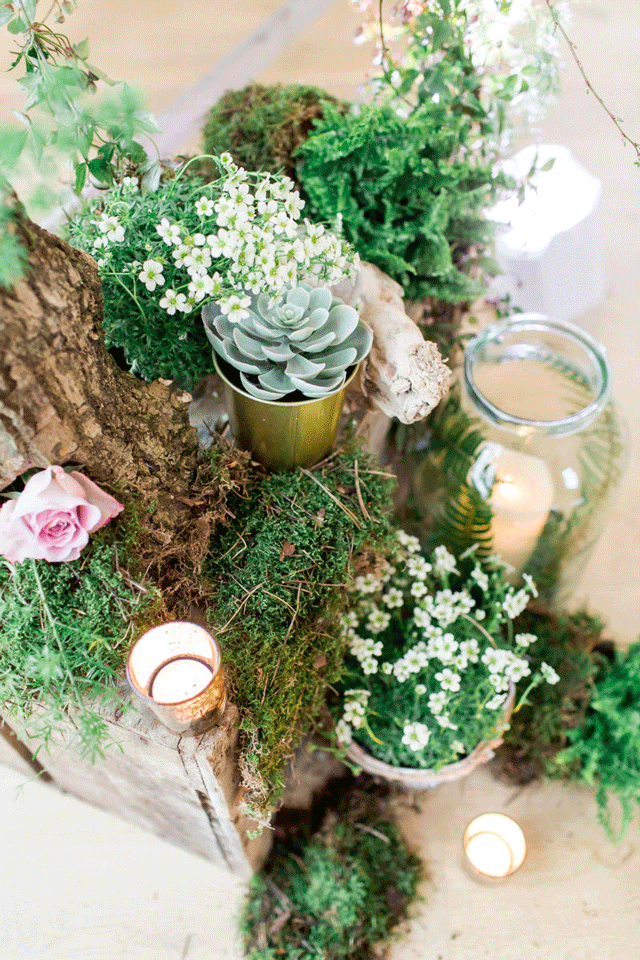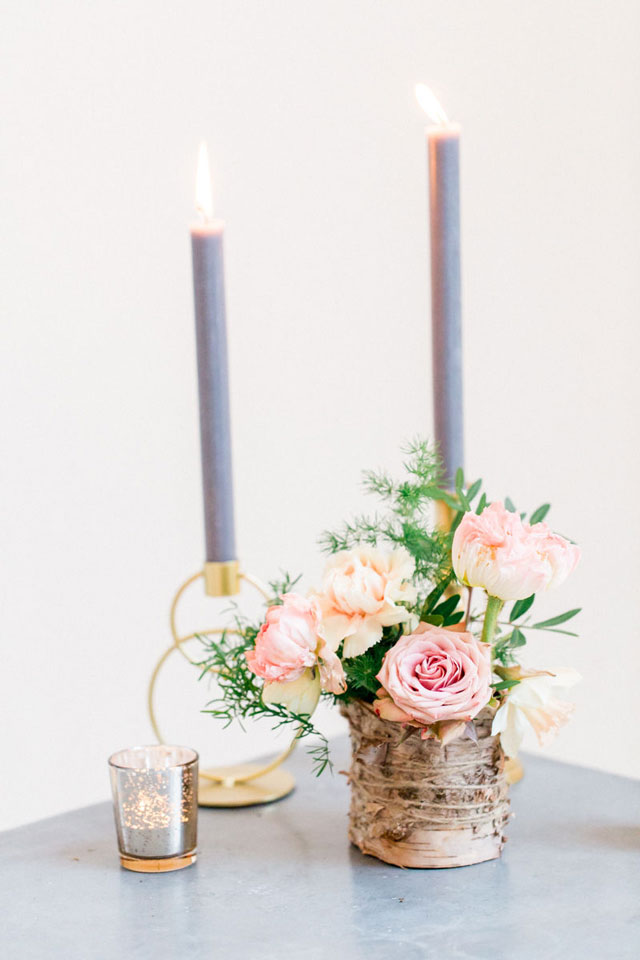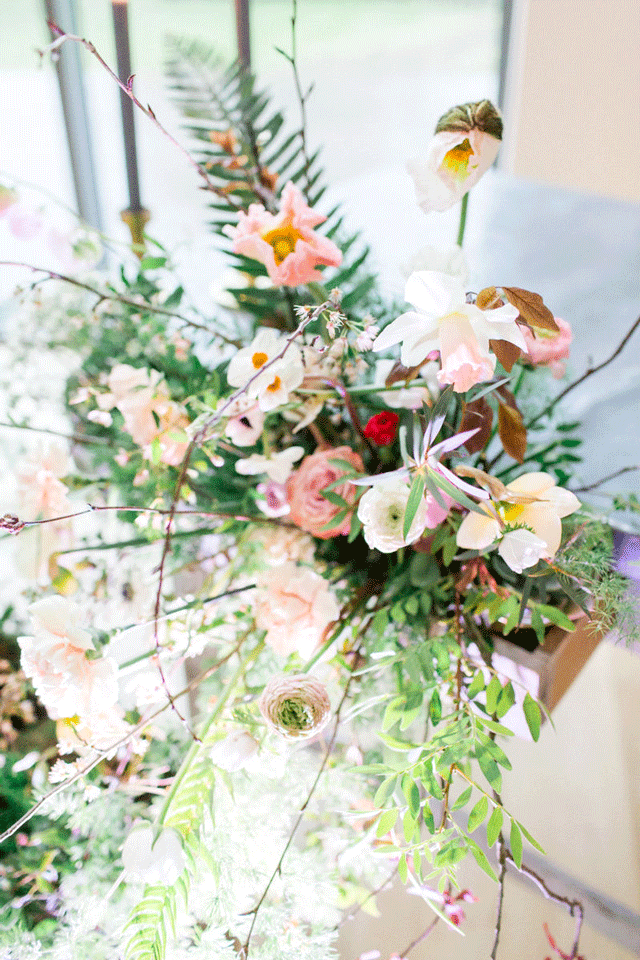 Hannah Berry Flowers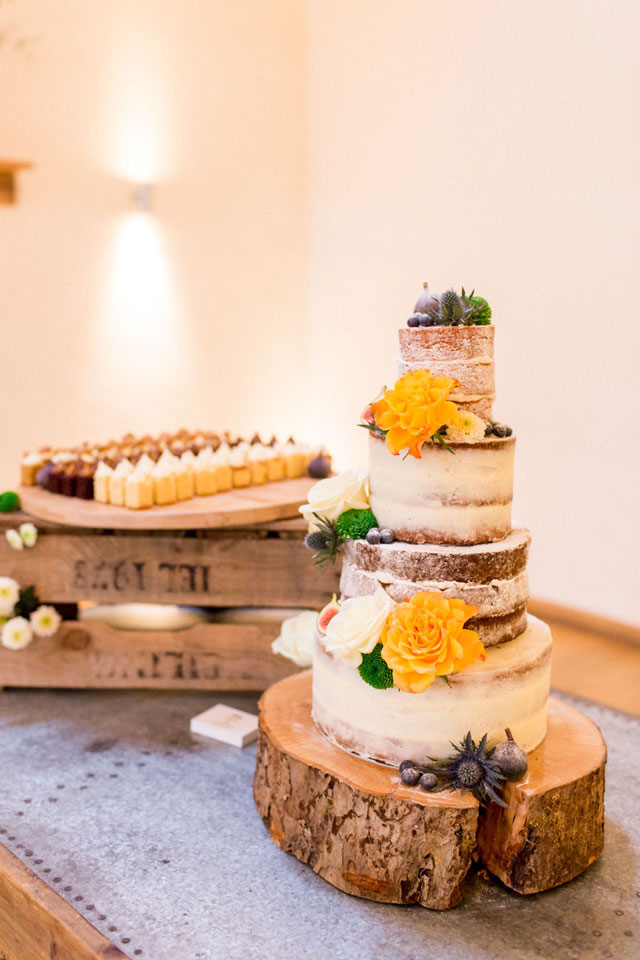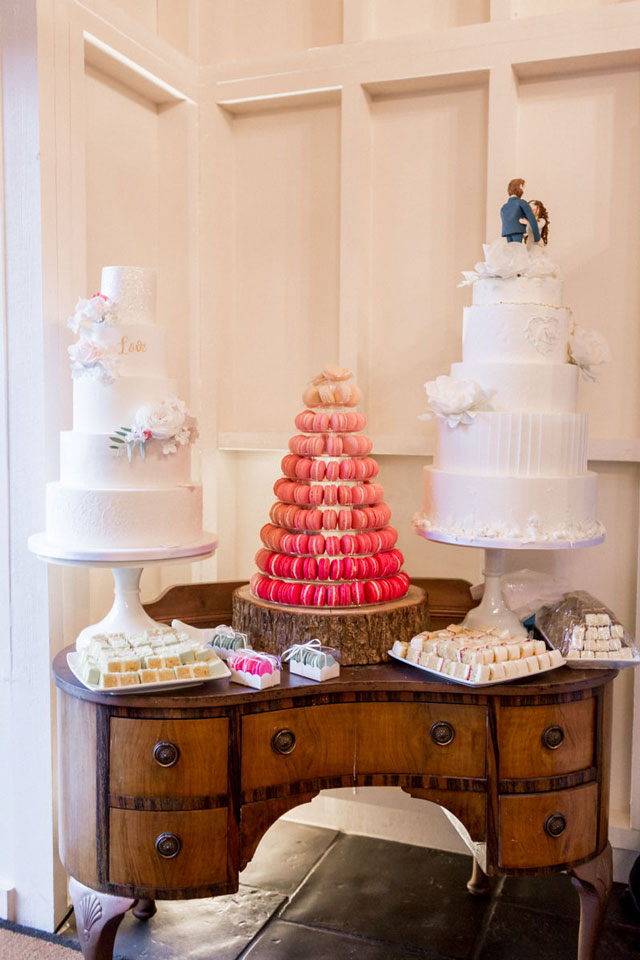 (Left) Spongeworks, (Right) Forever Cakes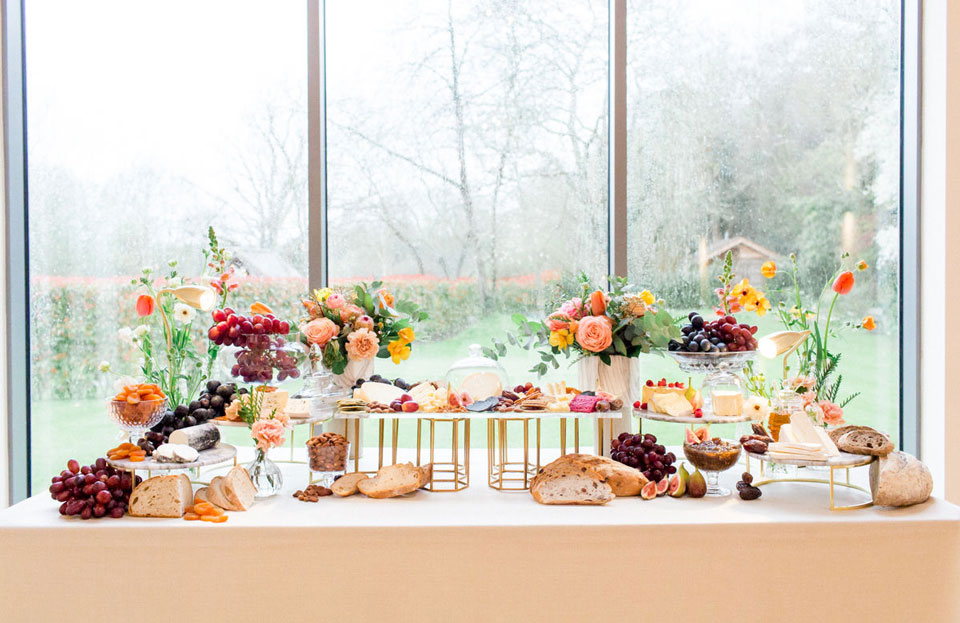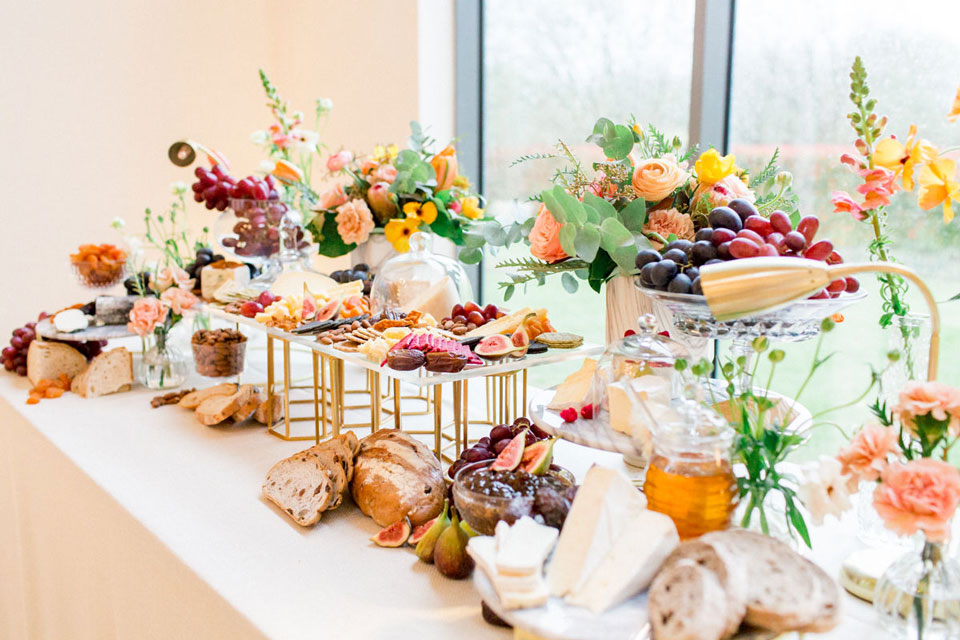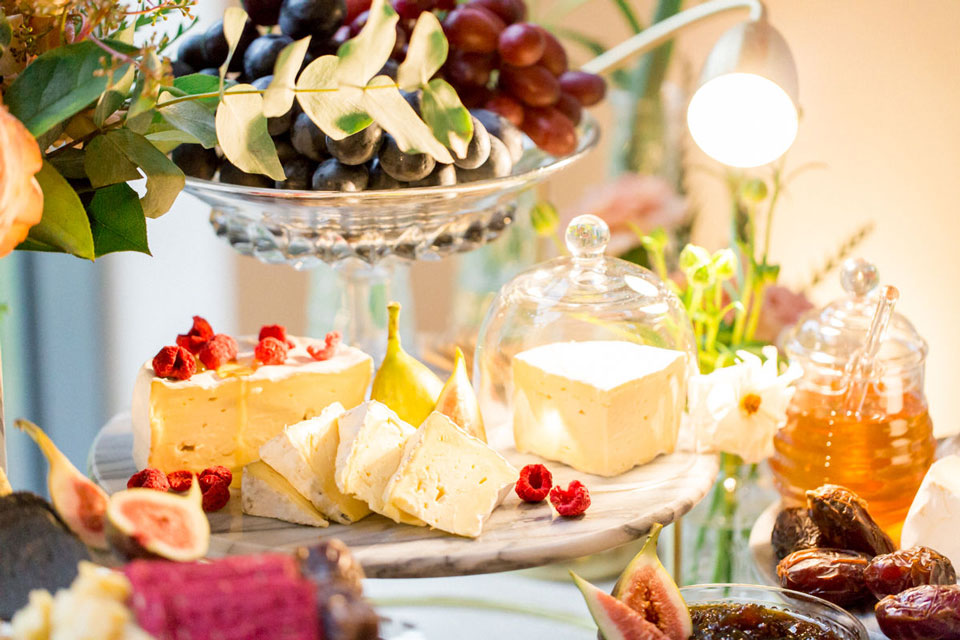 Kalm Kitchen Cheese Table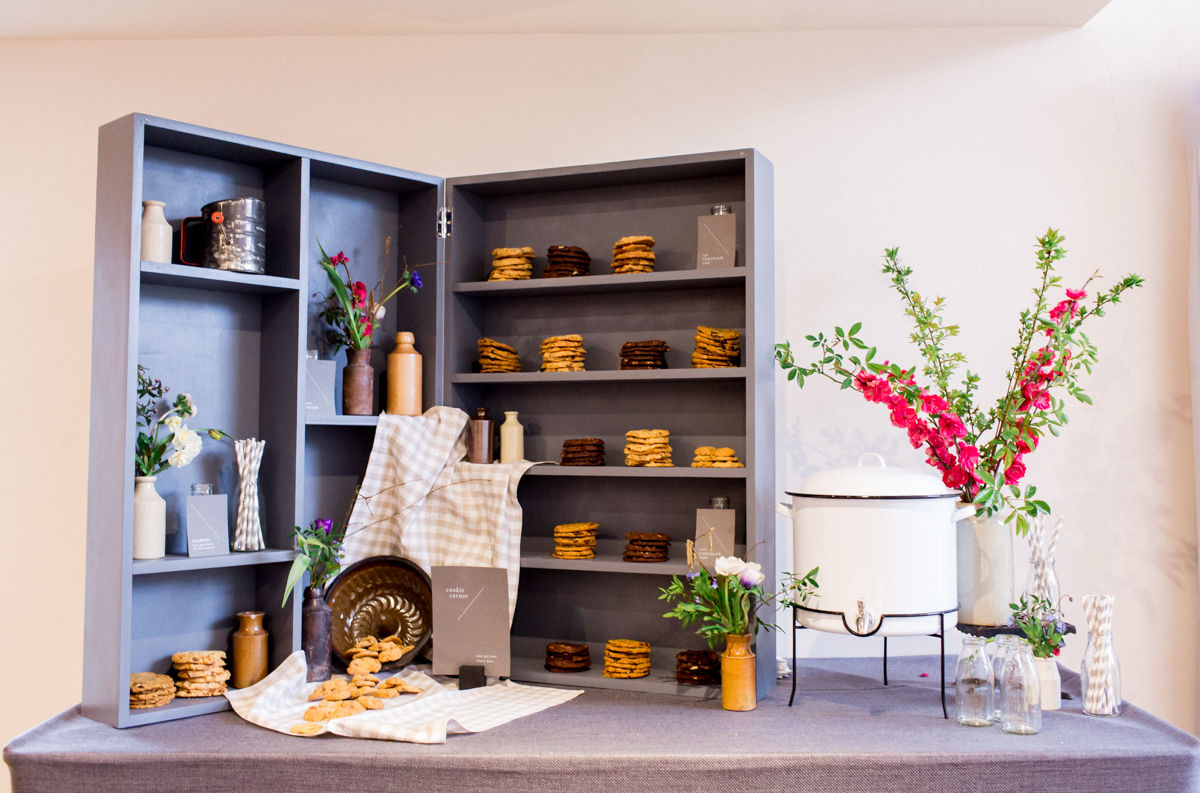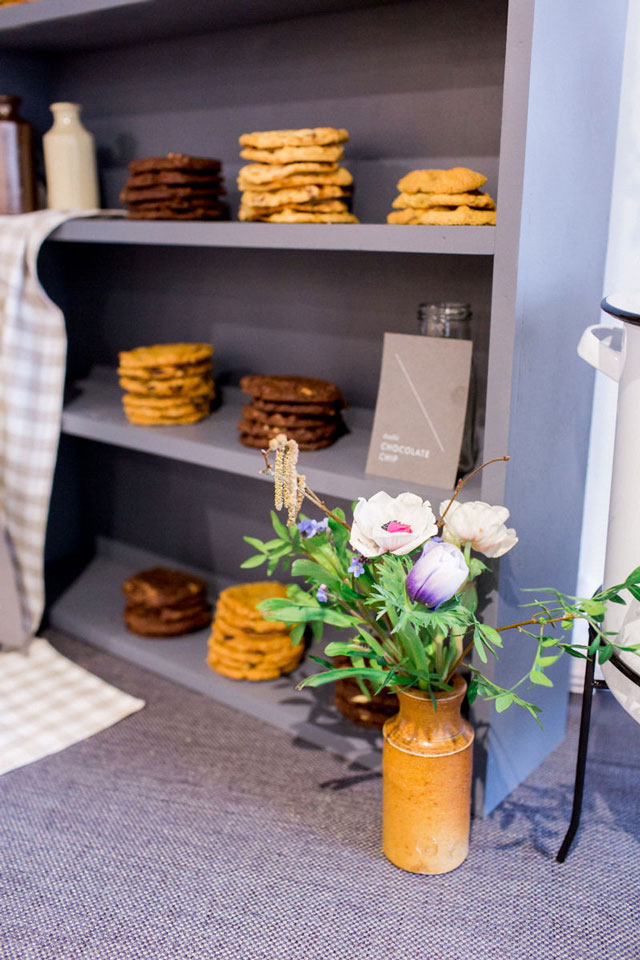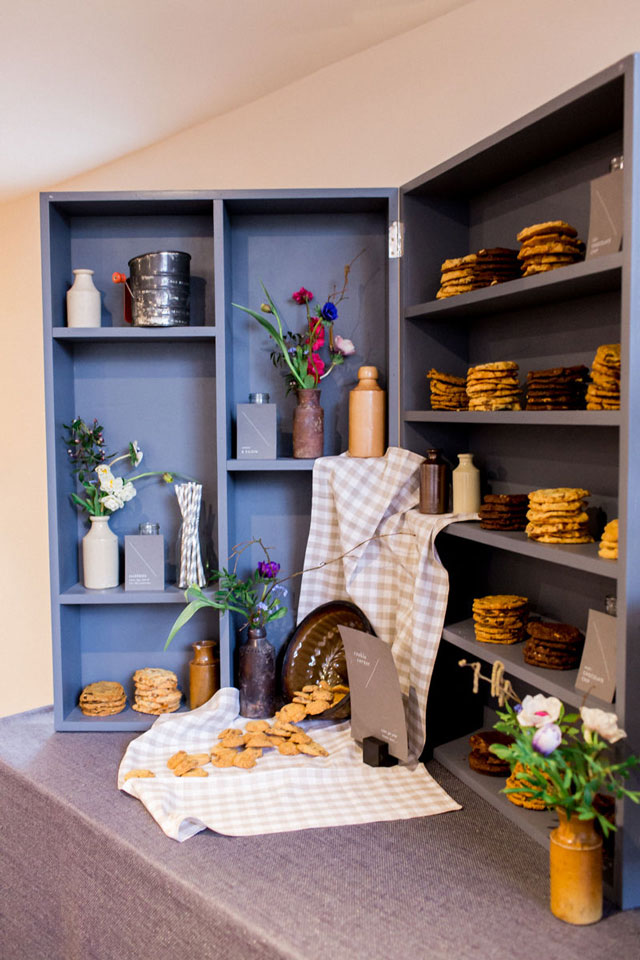 Kalm Kitchen Cookie Corner
News : 11 / 05 / 19
The Lodge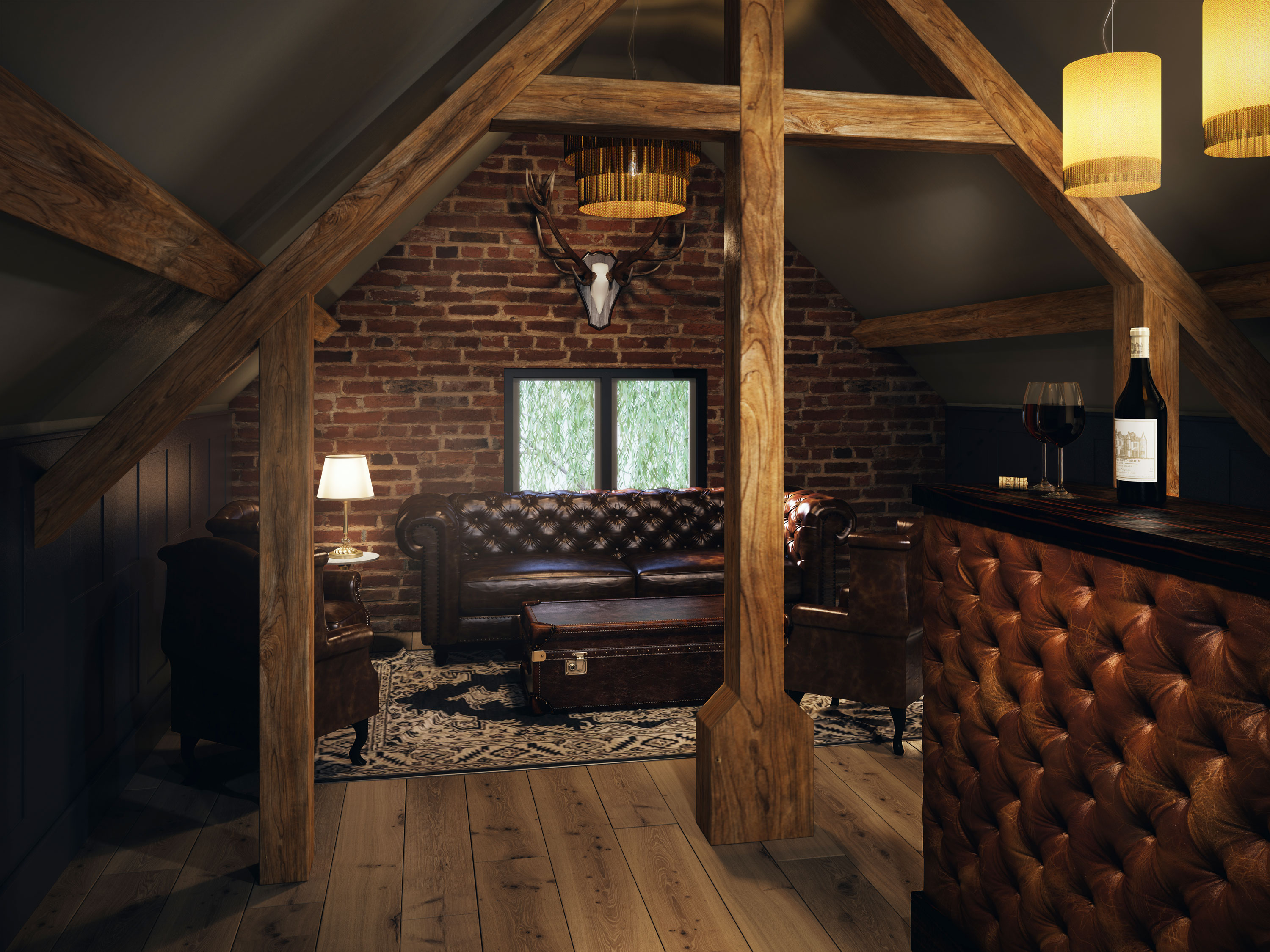 Here at Millbridge Court we are so excited to announce a new development & brand new addition to MBC Wedding Days, The Lodge.
The Lodge is a separate building next to the Main House & on the first floor is The Den, a space for members of the Wedding Party to get ready on the morning of the Wedding. Designed with warm interiors, comfy seating & a fully stocked help-yourself bar with drinks & snacks, it really is the perfect place to spend quality time before the celebrations get underway. There is also a private garden which can be utilised in the warmer months.
On the ground floor of the Lodge is an additional bedroom which features a king-size bed, cosy seating area & en-suite bathroom which will be well suited for a member of the Wedding Party to spend the night following the days celebrations.
We will be sharing imagery & videos of The Lodge once it is completed over the course of the next week, so be sure to keep an eye on our Social Media channels to catch a glimpse. Xx