News : 20 / 05 / 19
Millbridge Court Details Date Night #marriedatmillbridge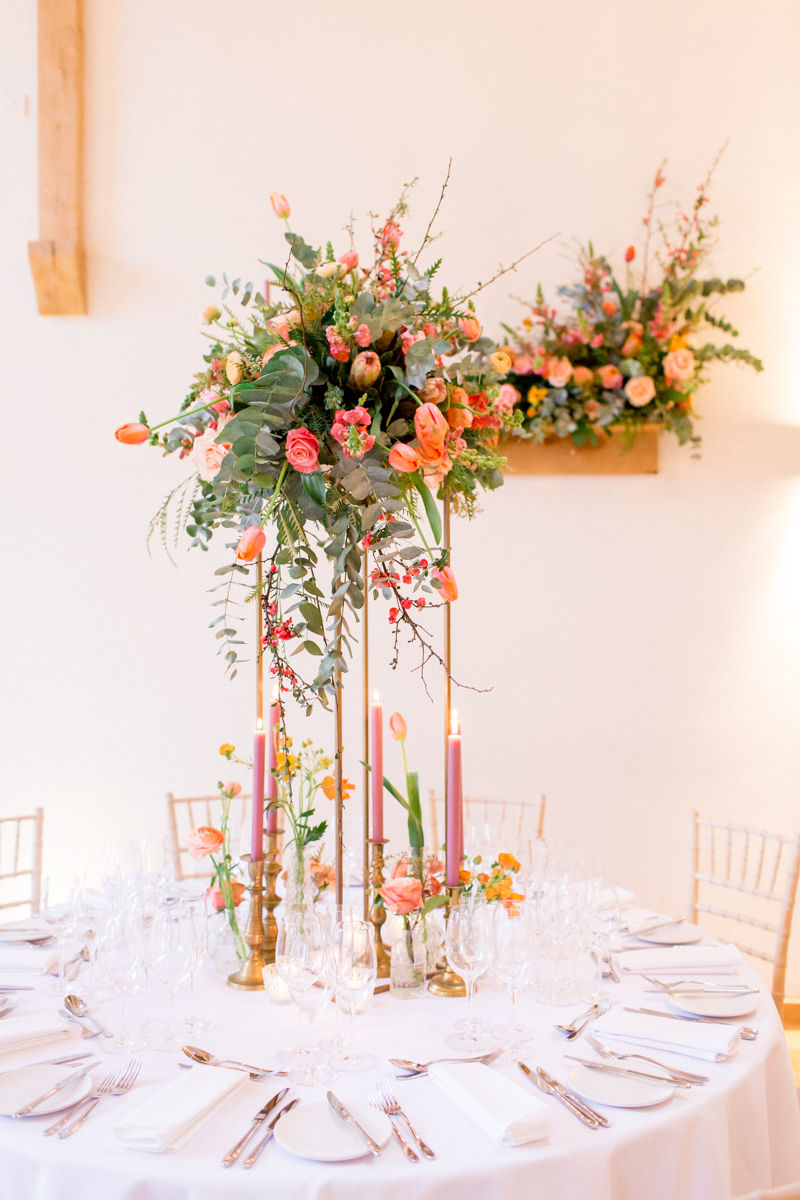 Last month, we hosted our very first Details Date Night at Millbridge Court, a brand new event exclusively for all of our recently booked couples.
The aim of the evening is to give those Brides and Grooms who have recently secured their Wedding Date the chance to see the Venue once again and begin to think about the details of their day in finer detail. They can chat with our Planning Team who are on hand to offer advise and answer any questions that they might have and there is also the opportunity to meet and speak with a handful of talented MBC Partner's who have a great understanding of the Venue and how Millbridge Court Wedding Days flow. Couples also have the chance to see all the bedrooms, measure items (measuring tapes and detailed floor plans are provided by us), see the Ceremony Room set up, eat some delicious Kalm Kitchen food and of course, have some bubbles!
For our first Details Date Night we had with us the wonderful Hannah Berry Flowers and Boutique Blooms creating stunning and inspiring floral arrangements, Spongeworks and Forever Cakes who displayed beautiful Cakes and Macaron Towers with utterly delicious samples for our couples to try, guests were serenaded by Laura's Paper Heart and Music by Kate & Dave throughout & in The Loft (our Bridal Changing Room) we had Wedding Dress Designer Sophie Rose showcasing her gorgeous gowns and Wedding Hairstylist and Makeup Artist Hanna Wildman. Last but not least, we also had wonderful MBC Partner Photographers Matthew Lawrence and Philippa Sian displaying their stunning images and thank you to Philippa for kindly capturing all of the breathtaking details of the Date Night, a handful of which we have shared below to give you an insight in to our exciting new event. Xx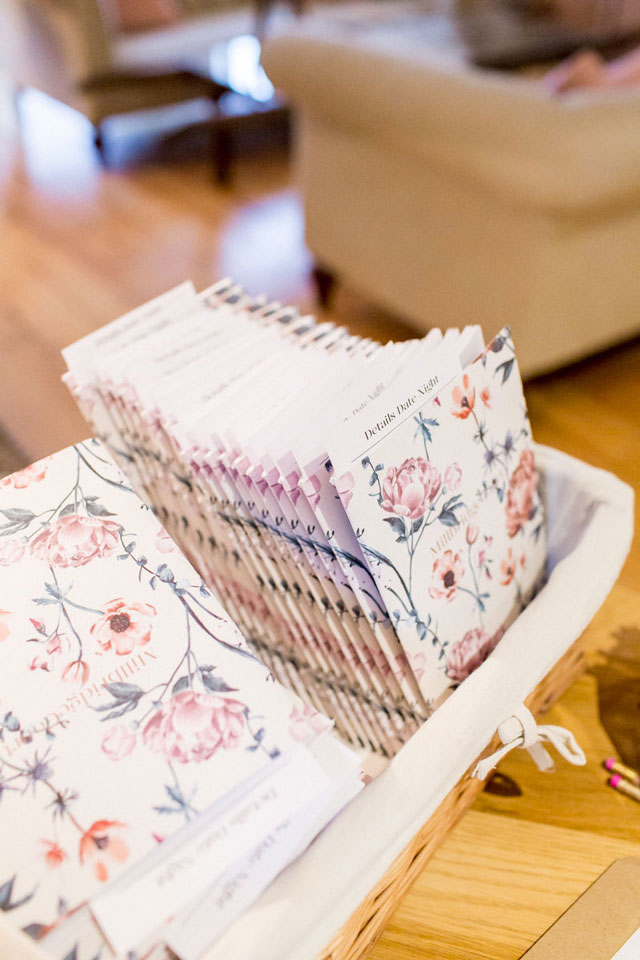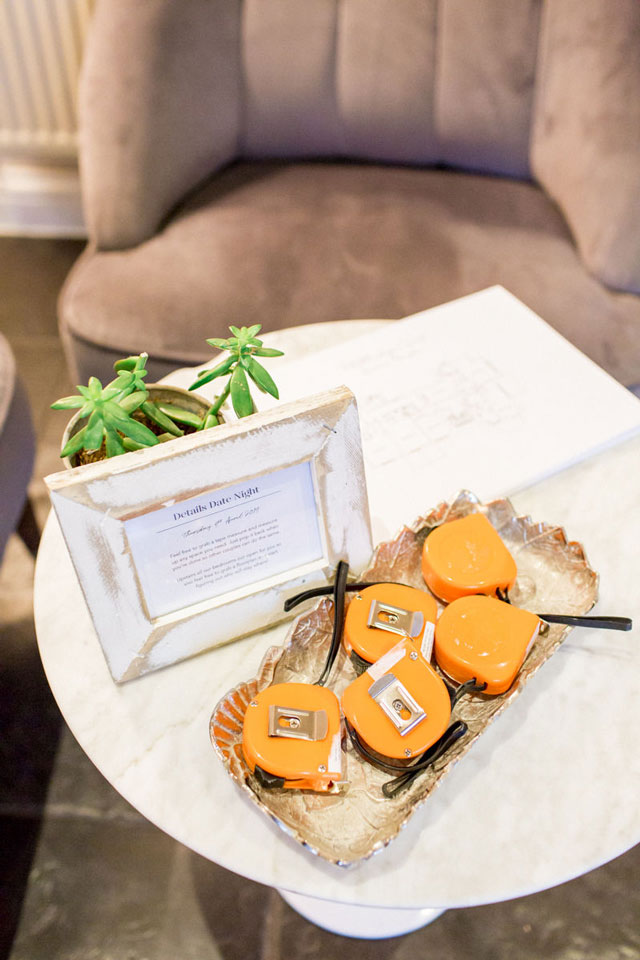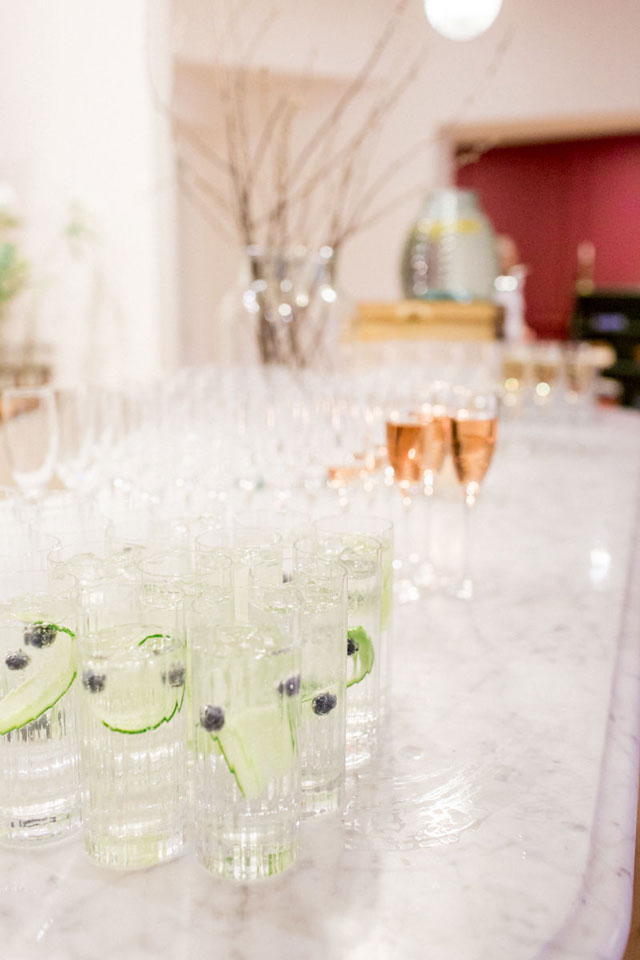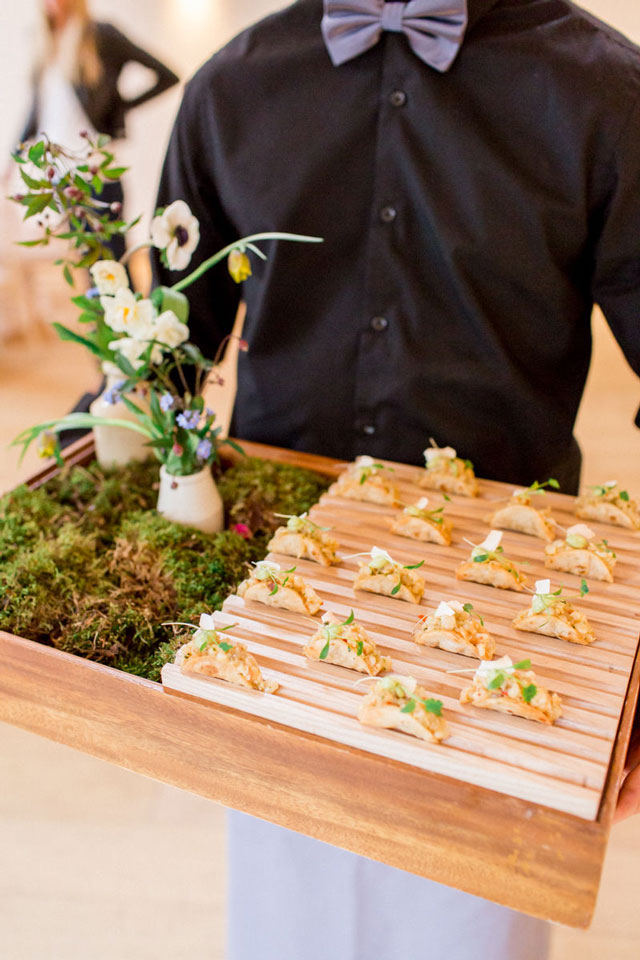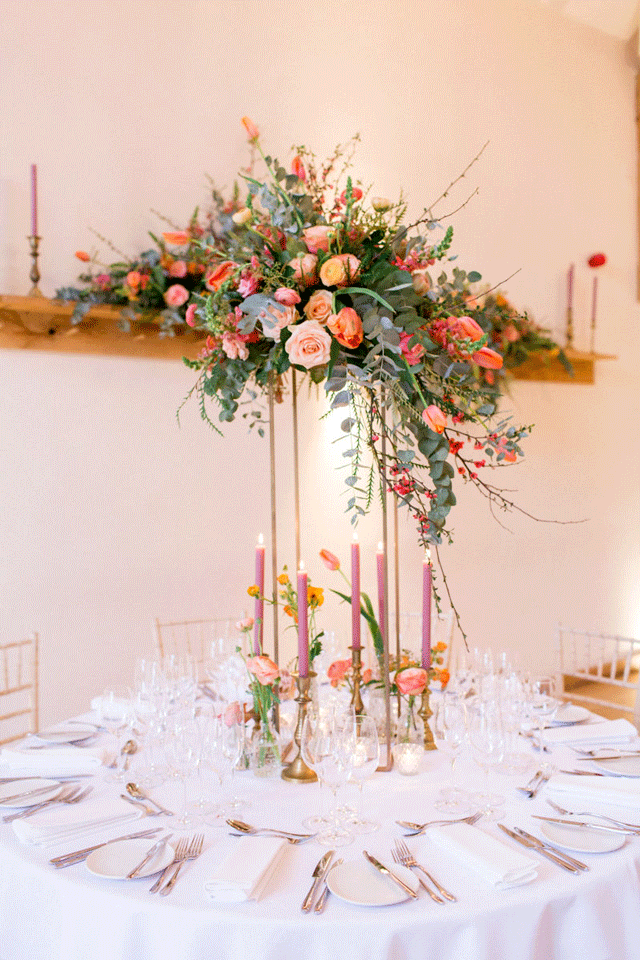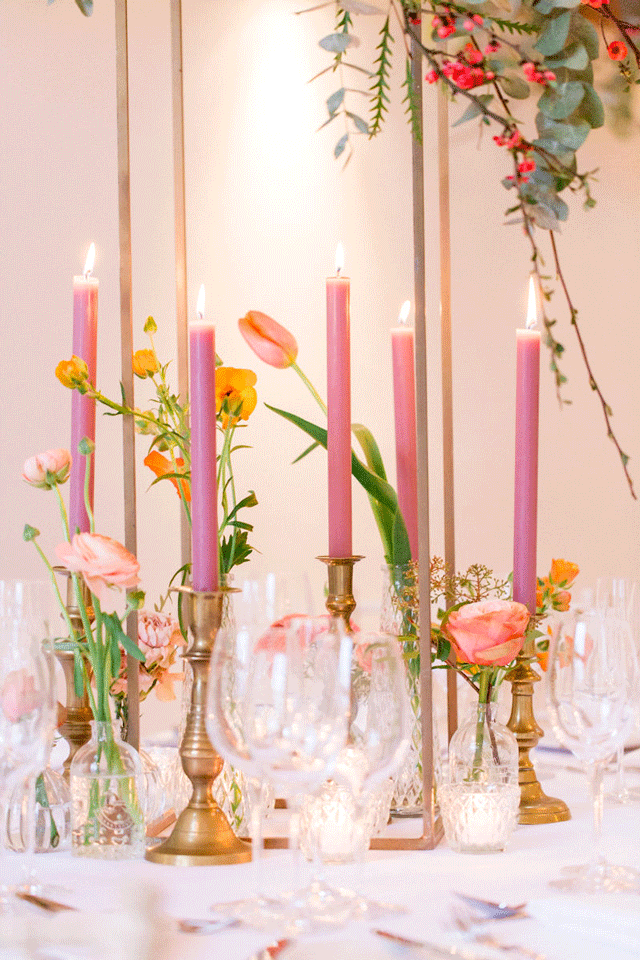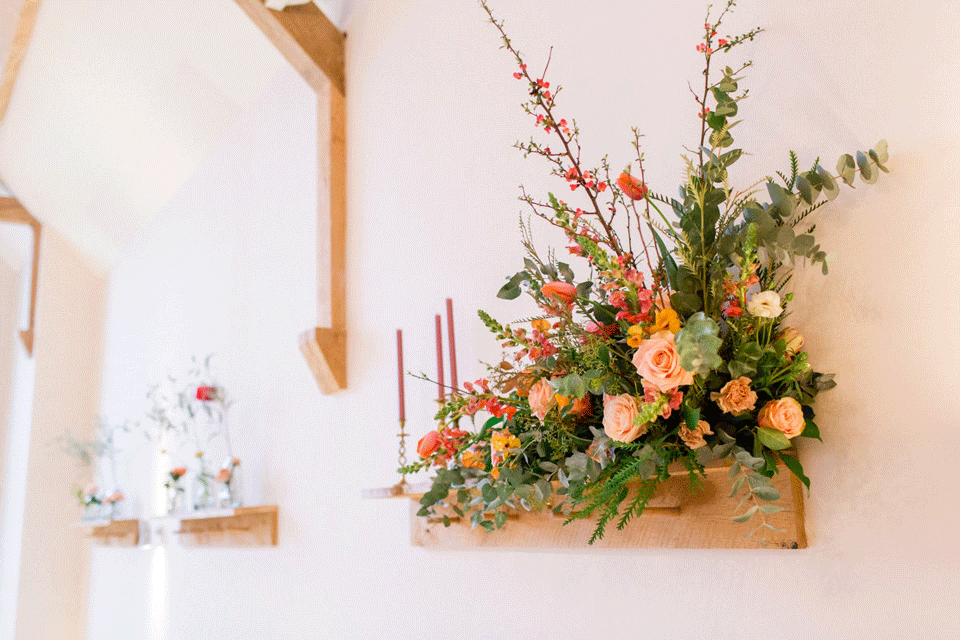 Boutique Blooms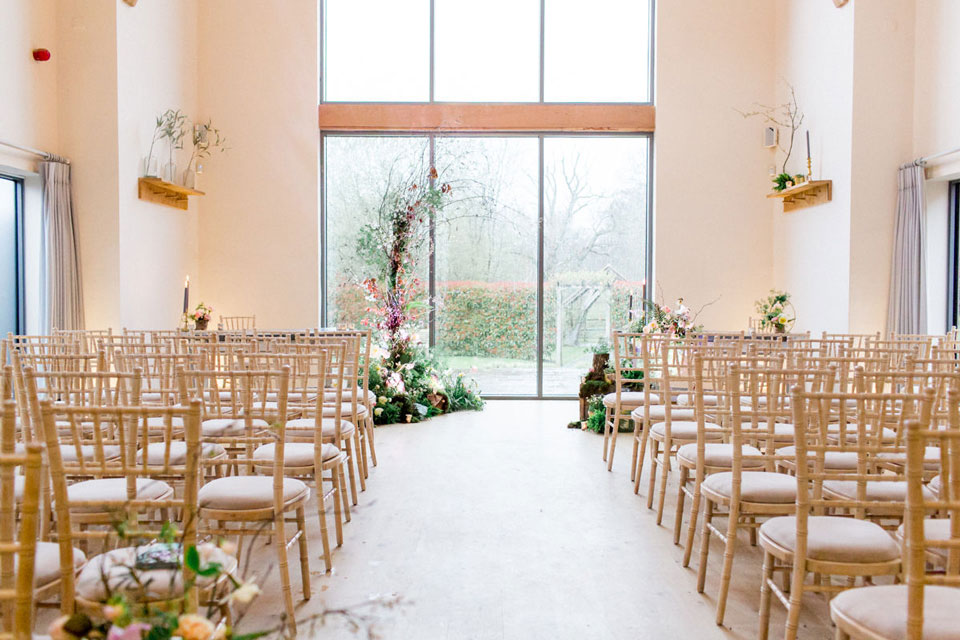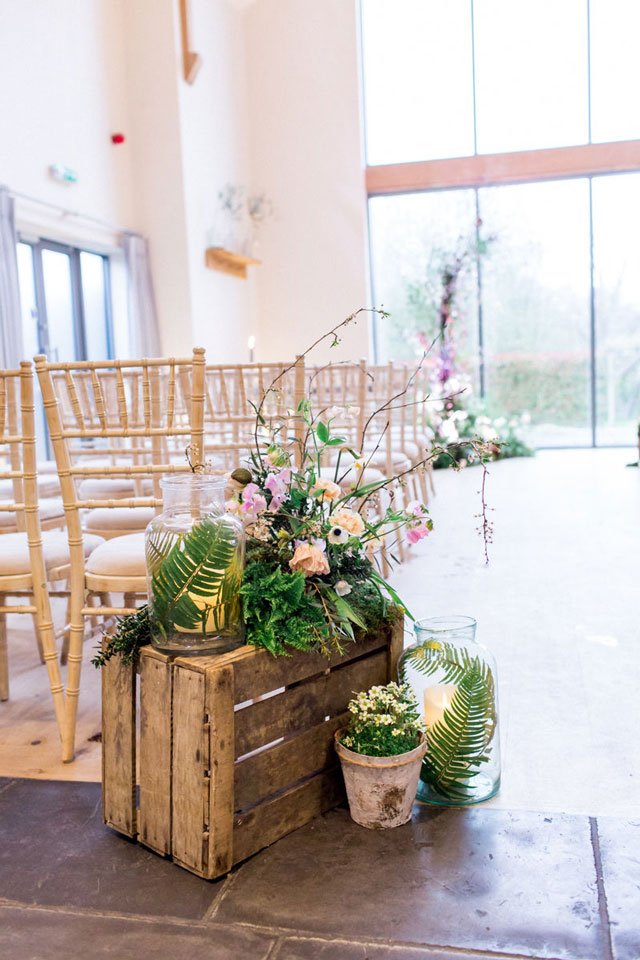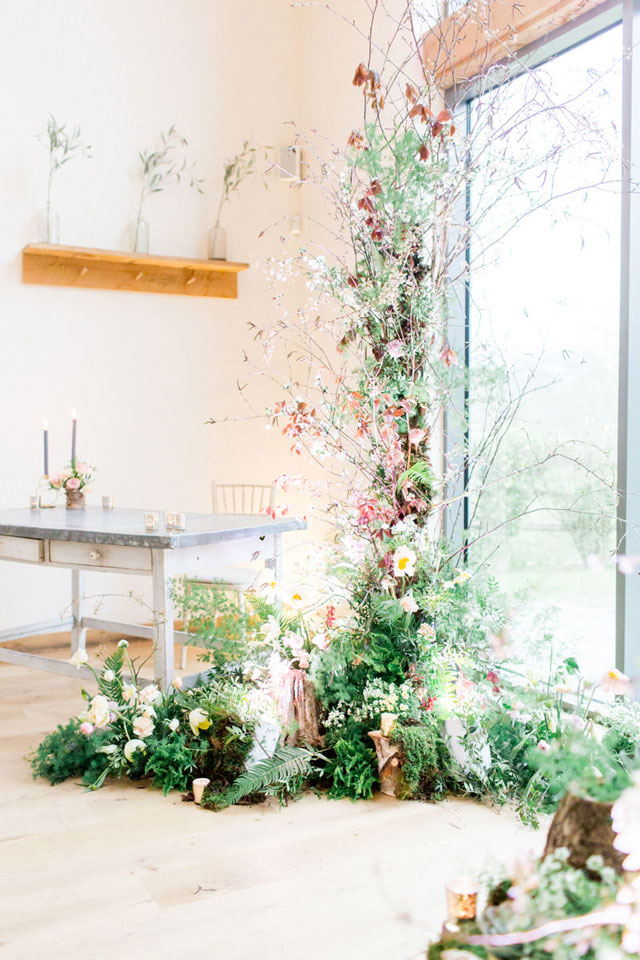 Hannah Berry Flowers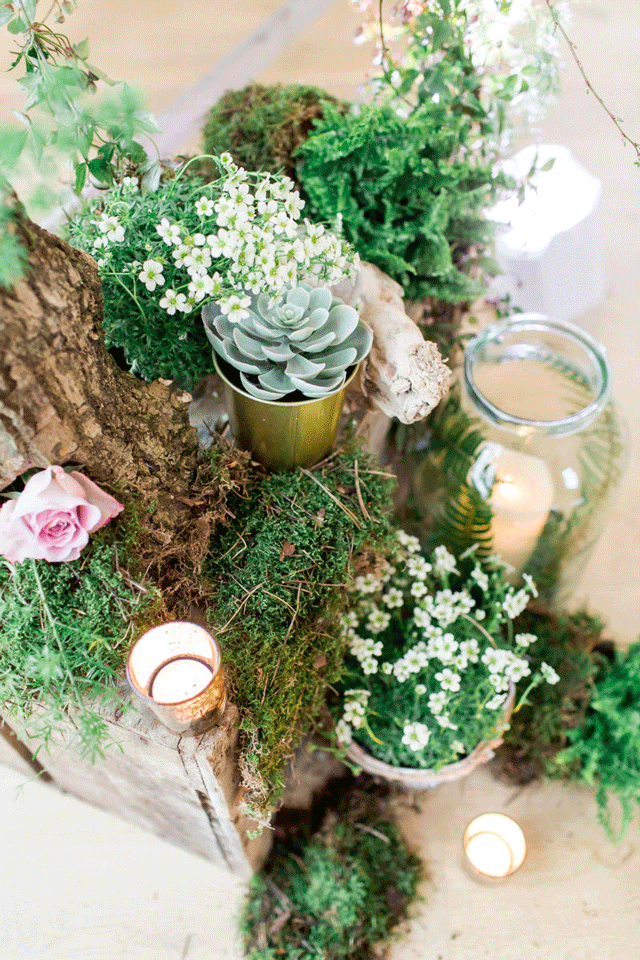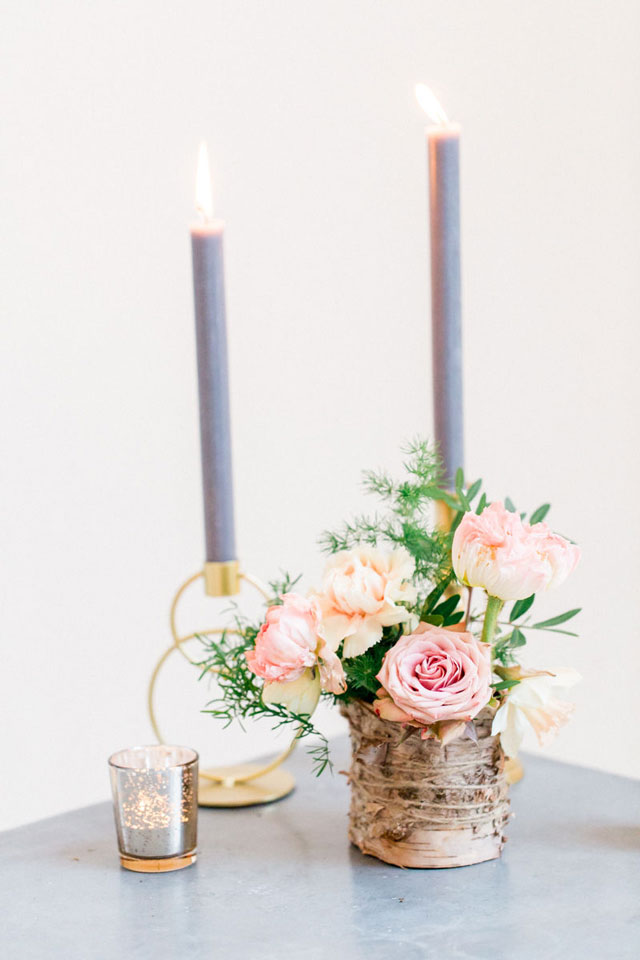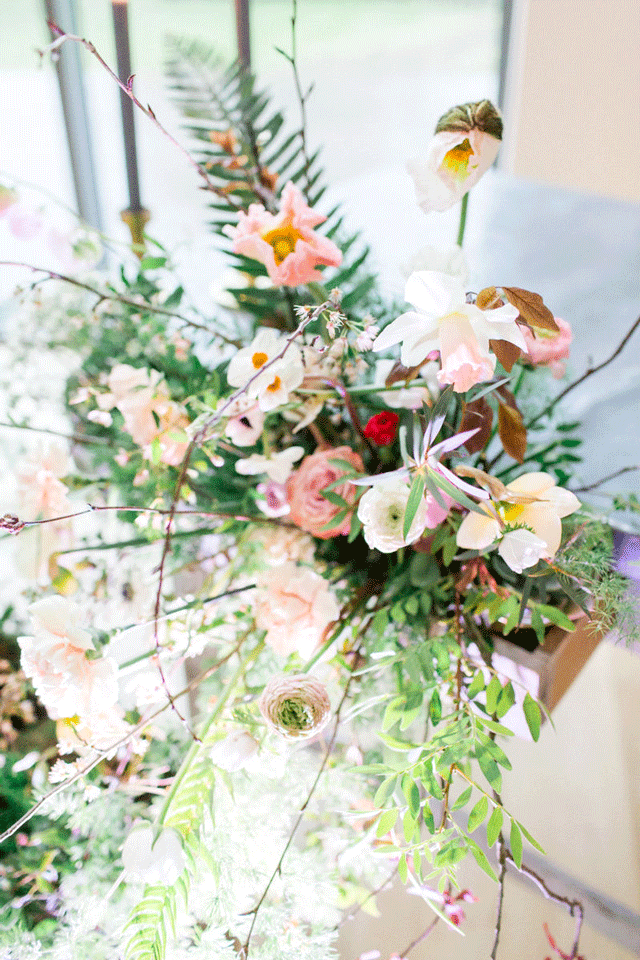 Hannah Berry Flowers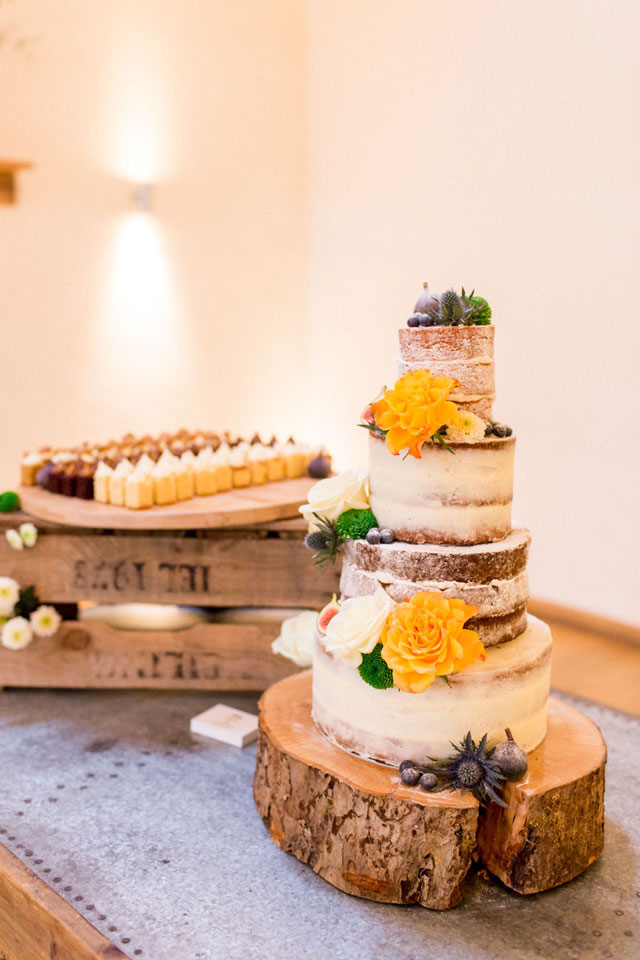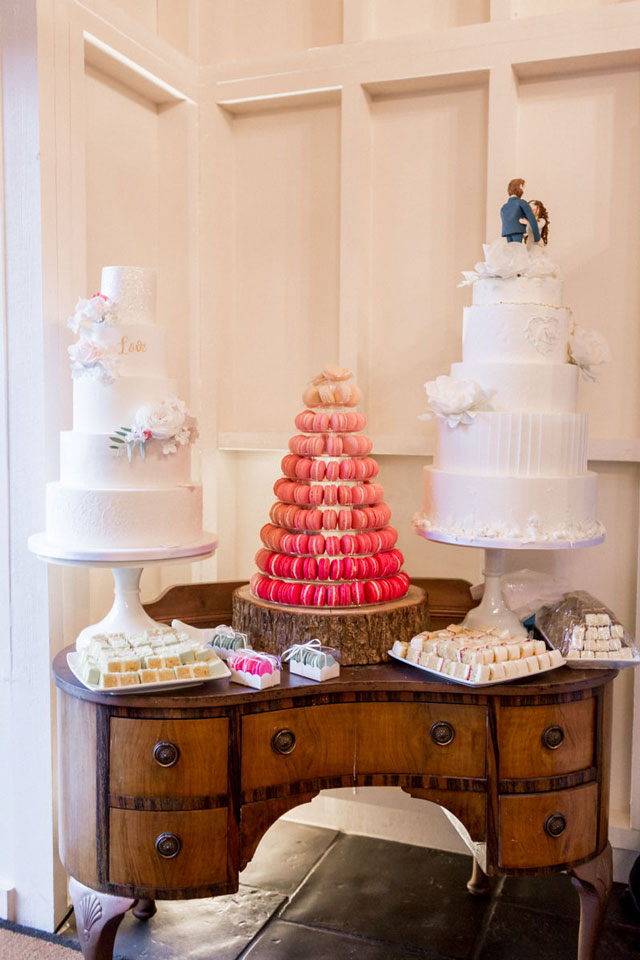 (Left) Spongeworks, (Right) Forever Cakes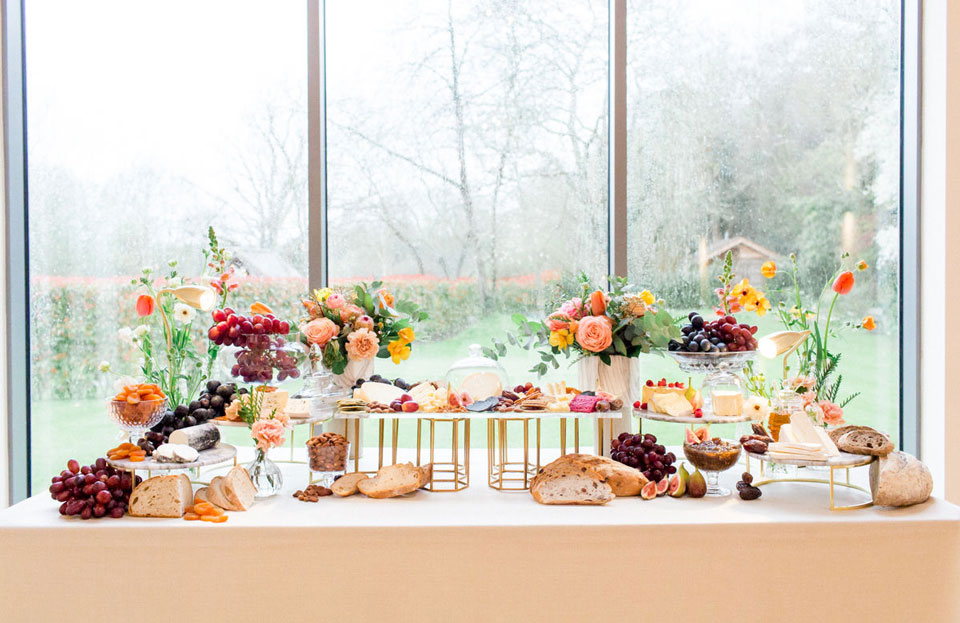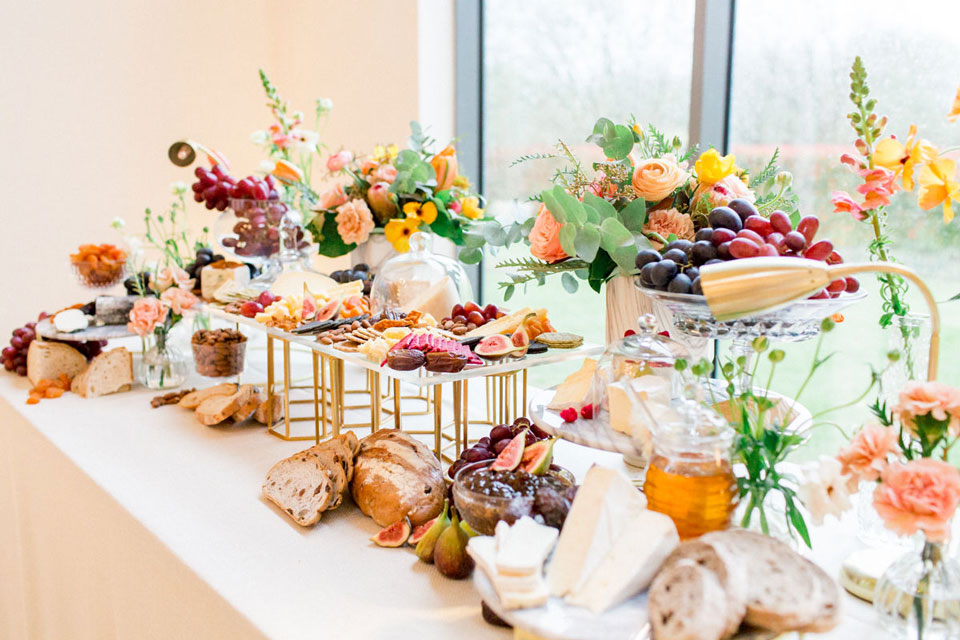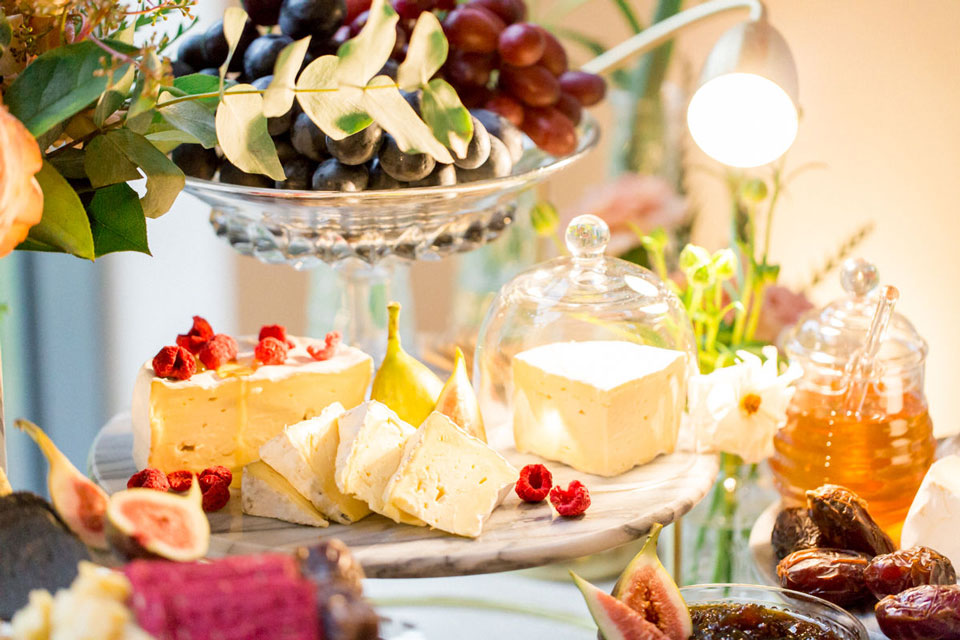 Kalm Kitchen Cheese Table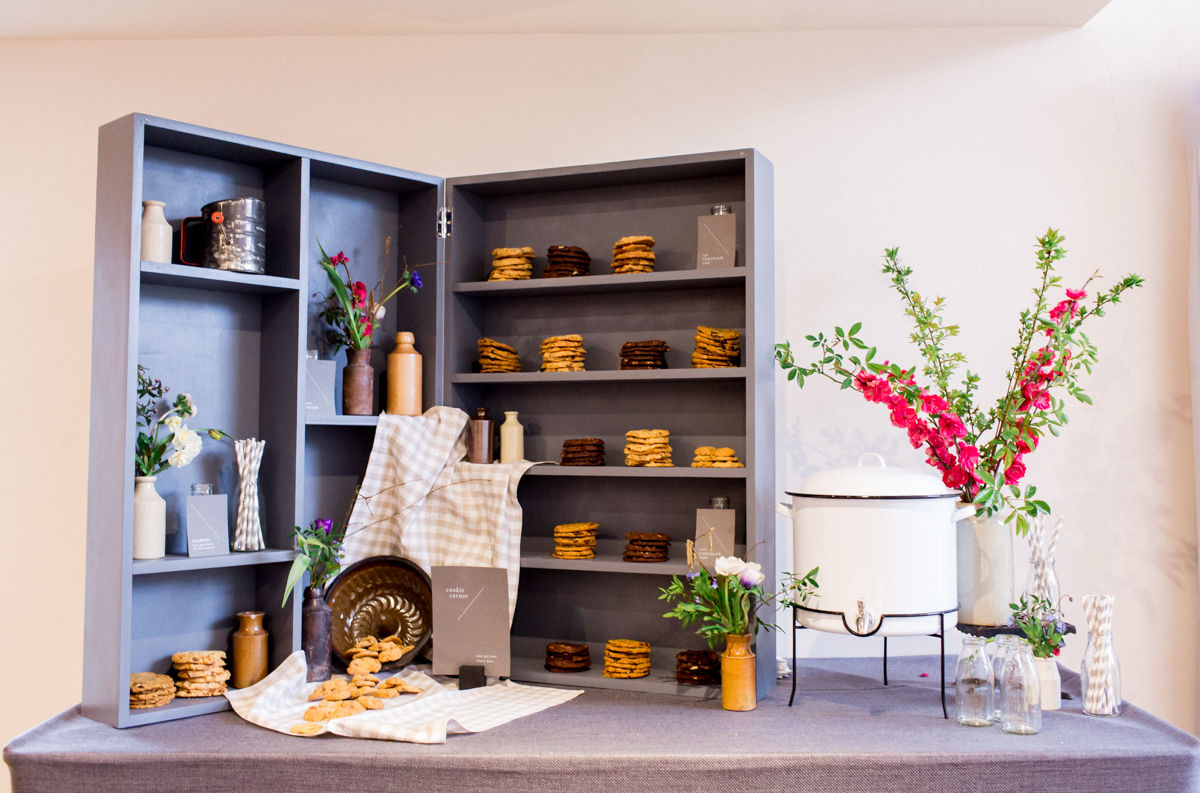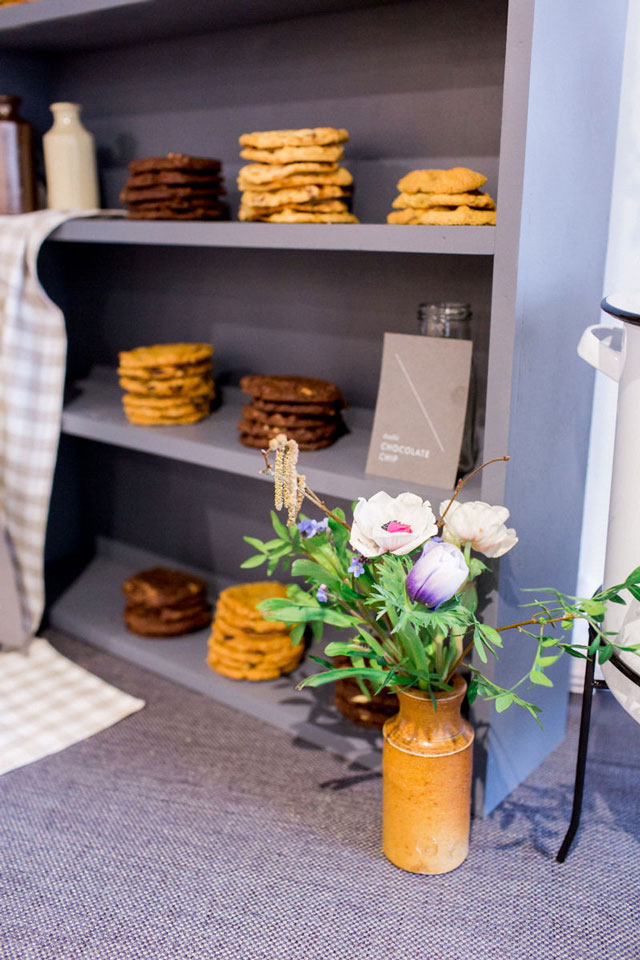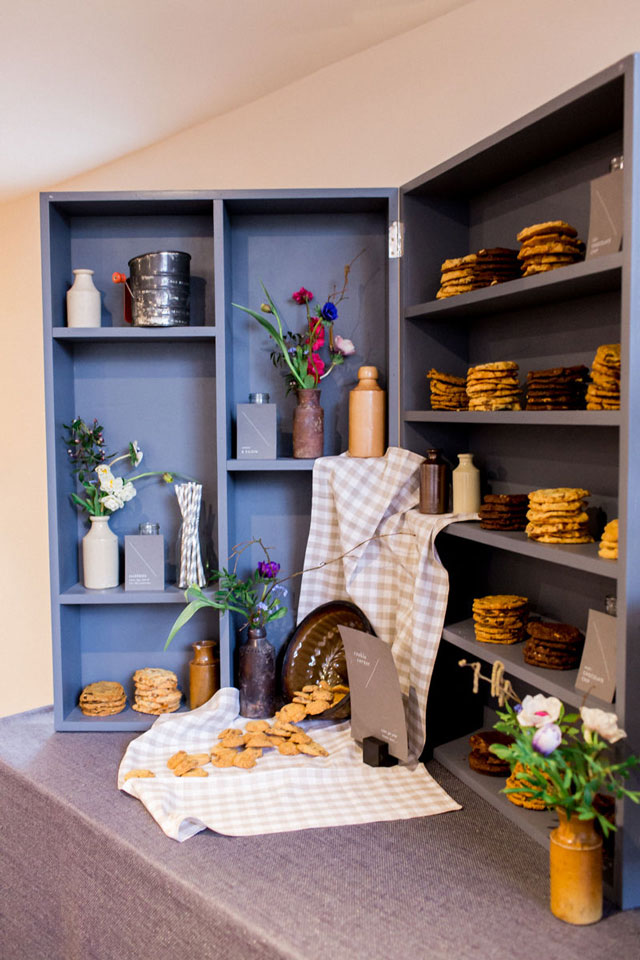 Kalm Kitchen Cookie Corner
News : 18 / 09 / 17
June Wedding Day #marriedatmillbridge
Earlier on this Summer, C & D had their beautiful Wedding Day here at Millbridge Court which saw some really fantastic industry suppliers come together to bring their fairytale day to life.
The Bride & Groom were lucky enough to have the illusive Summer sunshine make an appearance on their big day, which enabled them to have the most breathtaking Arbor Ceremony, complete with exquisite milk churn floral arrangements, abundant with blush and peach blooms, created by the uber talented Hannah Berry Flowers.
The heavenly floralising didn't end there, with Hannah creating elegant & fragrant centrepieces which looked so perfect alongside the soft grey linens & glassware chosen by the couple. The abundant milk churn arrangements were also brought inside following the Ceremony to frame the top table, a wonderful way to make the most of show stopping flowers! Further adding to the Dining Barn's styling was C & D's Wedding Cake;  a four tier gold leaf, peach & grey marble masterpiece made by Elle Gerrish (Designer Cakes By Elle) which consisted of a Lime & Coconut, Red Velvet & Caramel layers with a salted caramel drizzle.
Their chosen photographer was none other than VLA Photography, who captured all of the days details so beautifully along with all of those special moments. Thank you to Jon & Laura for allowing us to share their beautiful images & we're so excited to have chosen a selection for you all to see below.
Last but not least, we want to wish the Bride & Groom so much love & happiness in their lives together as Husband & Wife. Thank you so much for allowing us to be a part of what was such a fabulous day! Xx