News : 06 / 07 / 23
Getting to Know – Olivia Mills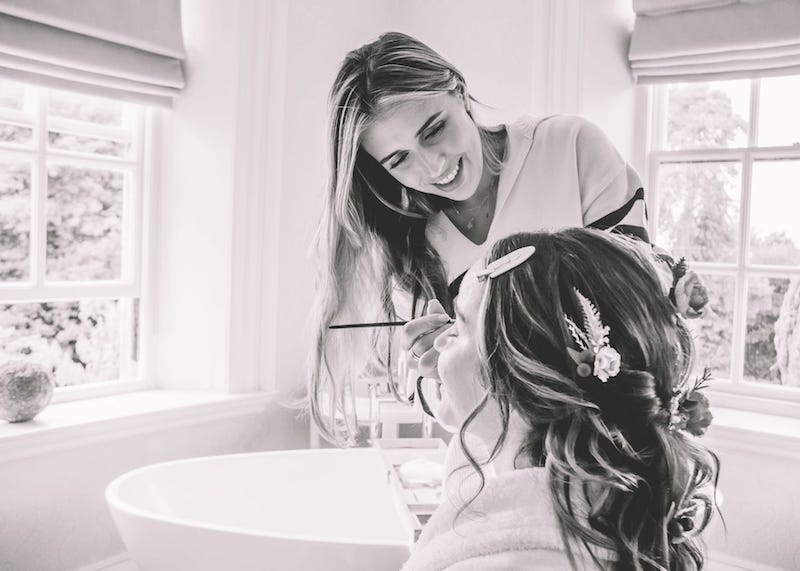 Anyone that has had the pleasure of having their hair &/or make up done by Olivia will be able to tell you she acts as an honorary bridesmaid. Not only will she make you feel beautiful but her attention to detail means she will also keep you on track with your timings, ensure you are well hydrated and position the train of your dress just perfectly for those all important first pictures.
Essentially, she has you covered!
We sat down with Olivia to give you a little glimpse into her world.
What first made you fall in love with beauty?
When I was a teenager I absolutely loved makeup however didn't ever think for one minute I could/would have a career in it. Looking around the makeup school, Brushstroke at Shepperton film studios, where I trained, it was an absolute dream! I love how creative you can be with hair & makeup, every day is different.
What made you decide to work in the wedding industry?
I originally started working in TV & Film, I absolutely loved it but fell into weddings. My 'work' days were just incomparable! The more the years went on, the more weddings I did and the more I fell in love with my job. Being part of the happiest day of a person's life is a feeling I cannot even describe. I am so lucky!
How would you describe your style of Hair & Make up?
Soft, romantic and timeless – a more enhanced version of yourself for your big day! I really love it when my brides look in the mirror at the trial and tell me they feel like a special version of themselves.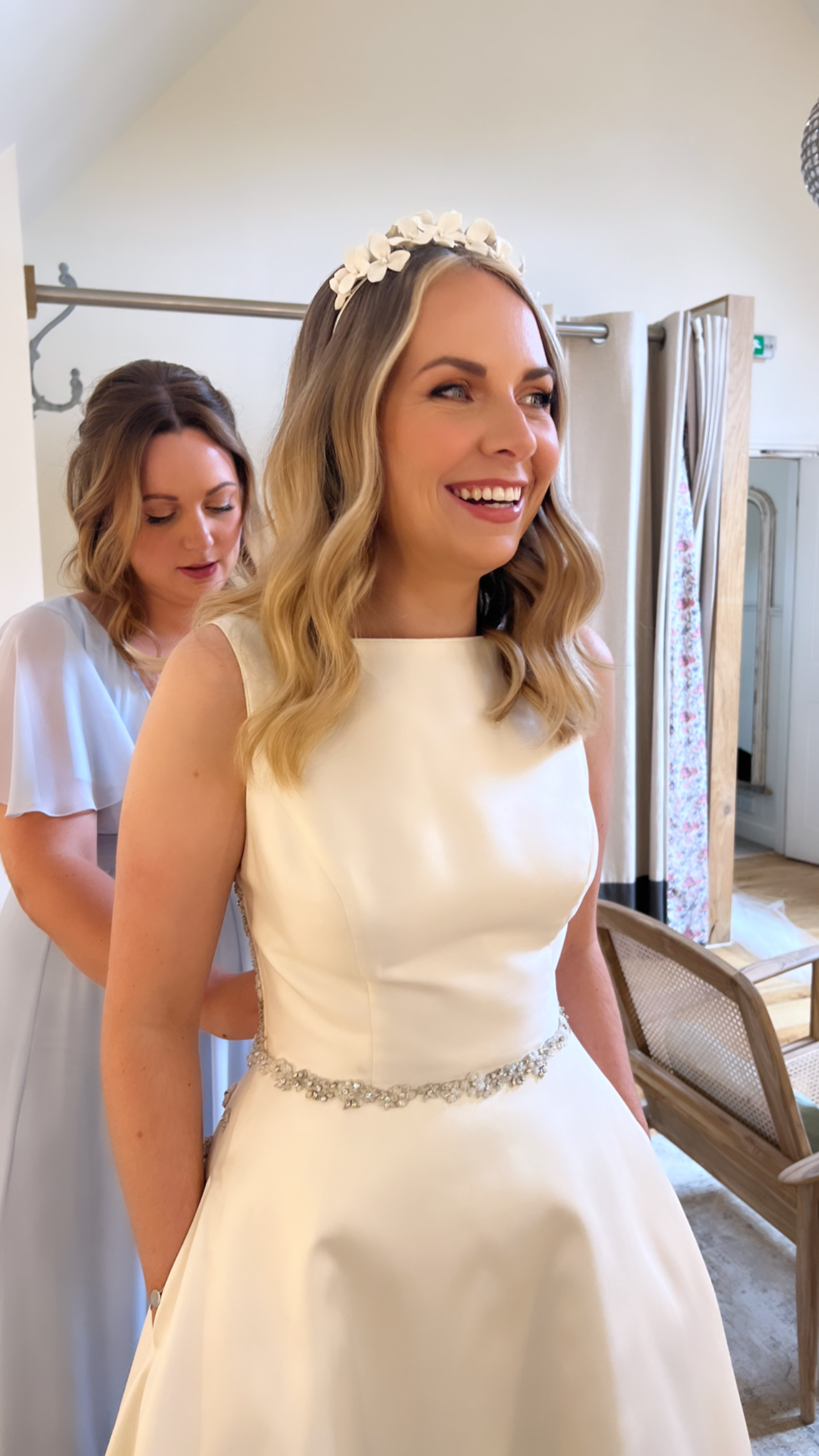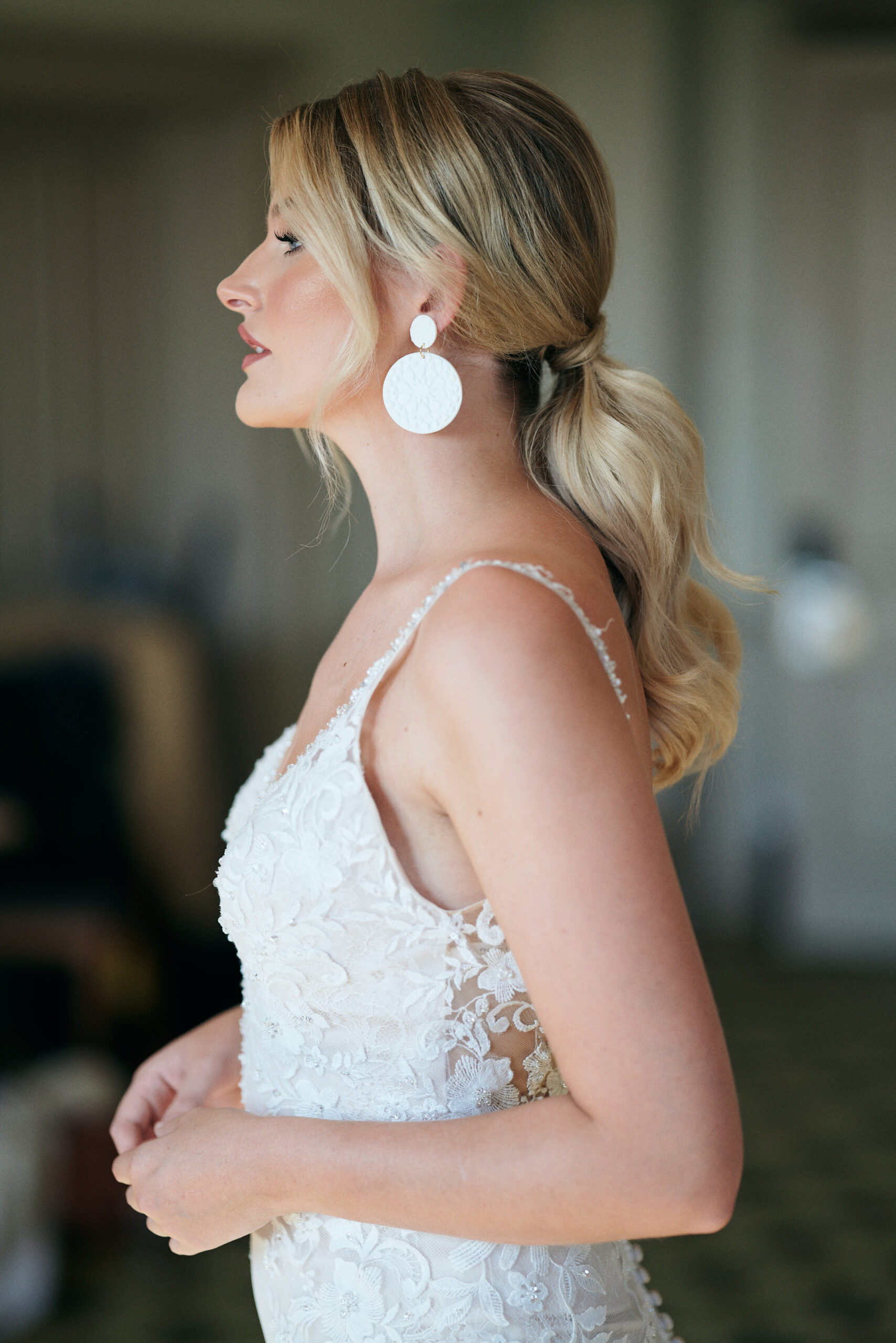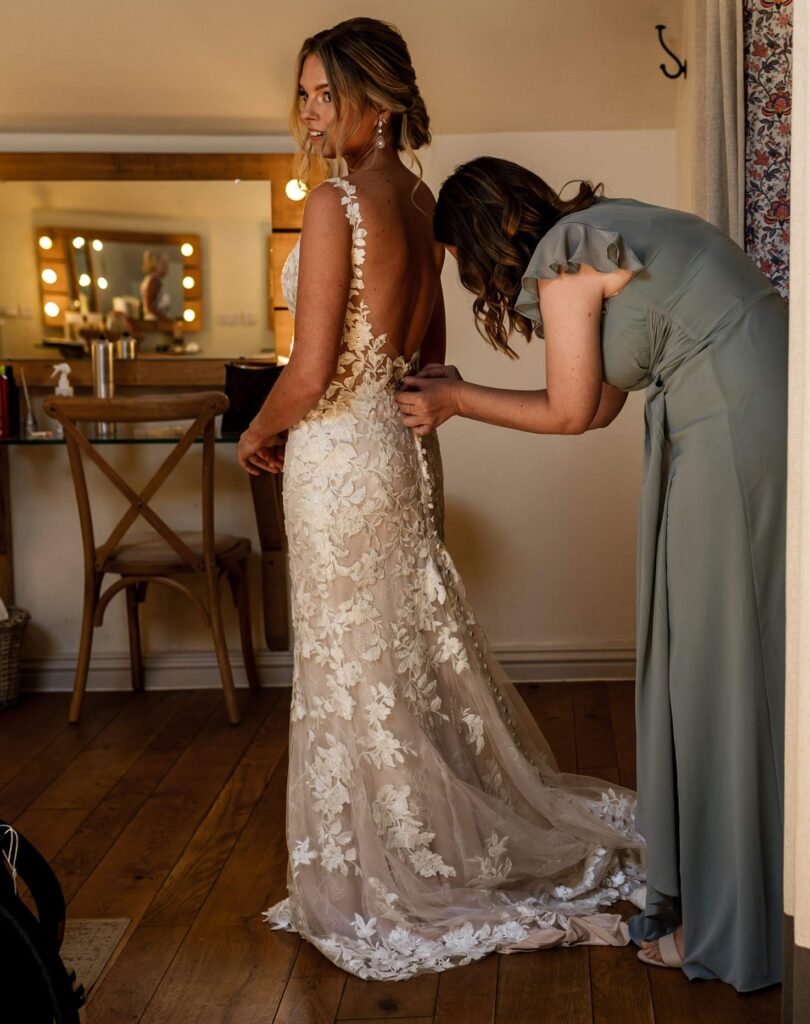 Lucie Watson Photography, Matthew Lawerence
Can you explain a little about what couples can expect when they book with you?
When booking with me for your big day, expect it to be easy and fun! I want to make sure you are looking like the best possible version of yourself whilst feeling comfortable! How you feel is so important to me. At the trial I make sure you are 100% happy with the look created and tweak it until you are! I create a schedule for the wedding morning meaning everyone knows when they need to be in the hot seat – this makes the morning run smoothly!
On the day I carry a little emergency kit in case anyone needs things such as body tape, sewing kits, nail glue! Over the years I have learnt that there are a lot of necessities forgotten at home!
What is your favourite part or parts of a wedding day?
The whole morning is so enjoyable! I feel like an added bridesmaid!! From the moment I arrive to the moment I leave it is all systems go BUT my favourite part has to be when all of the bridal party are ready, they've had a few pictures and the bride then gets her dress on behind the Magic Millbridge Curtain in the loft! The dress reveal to the bridal party is such a special and memorable moment.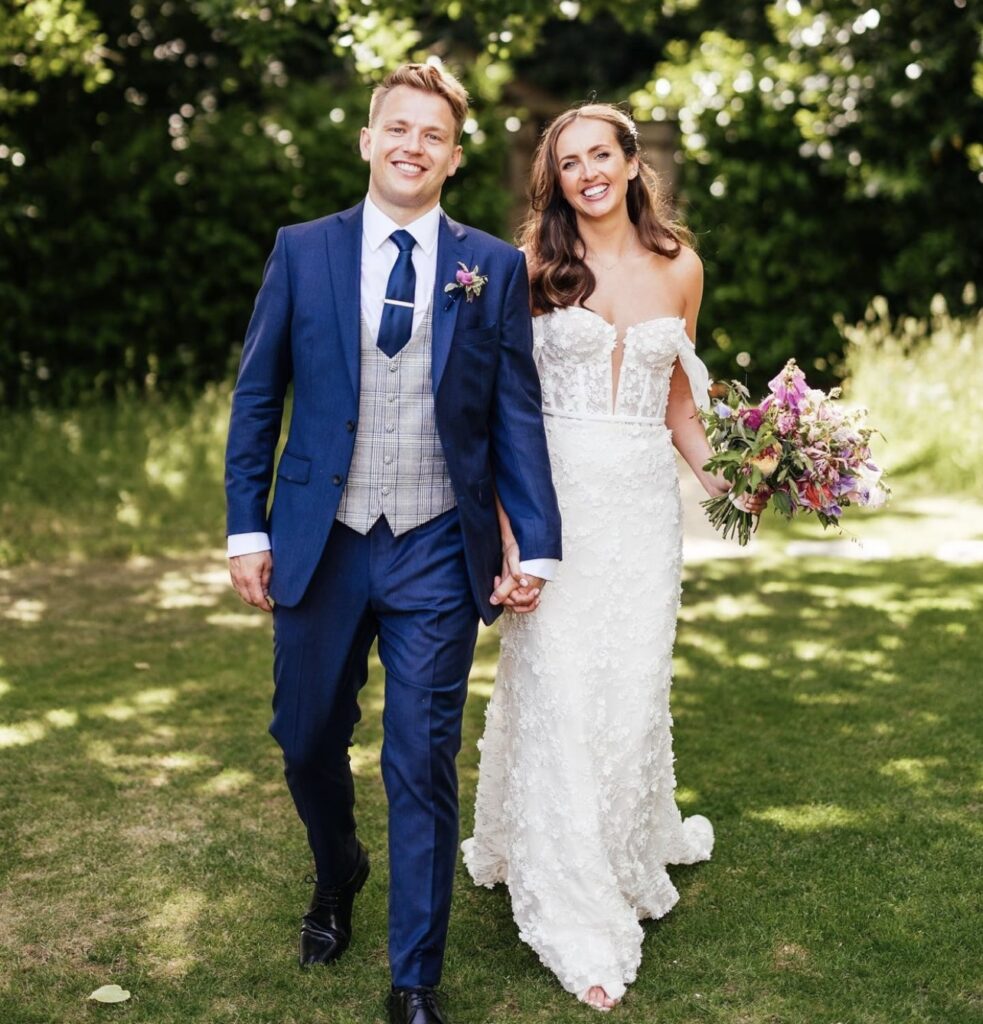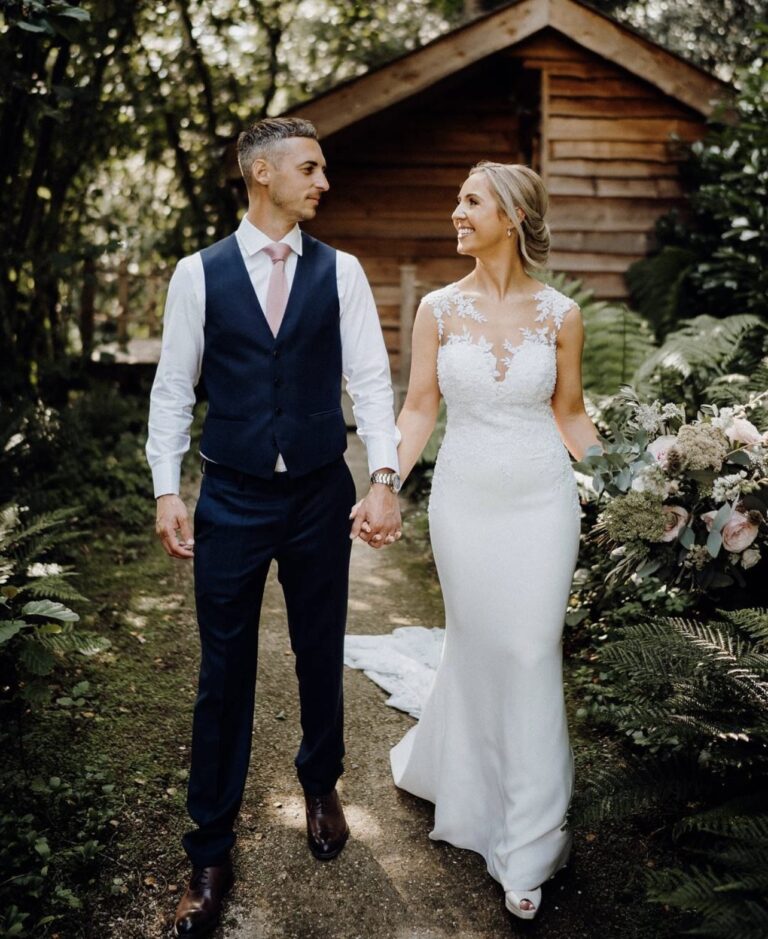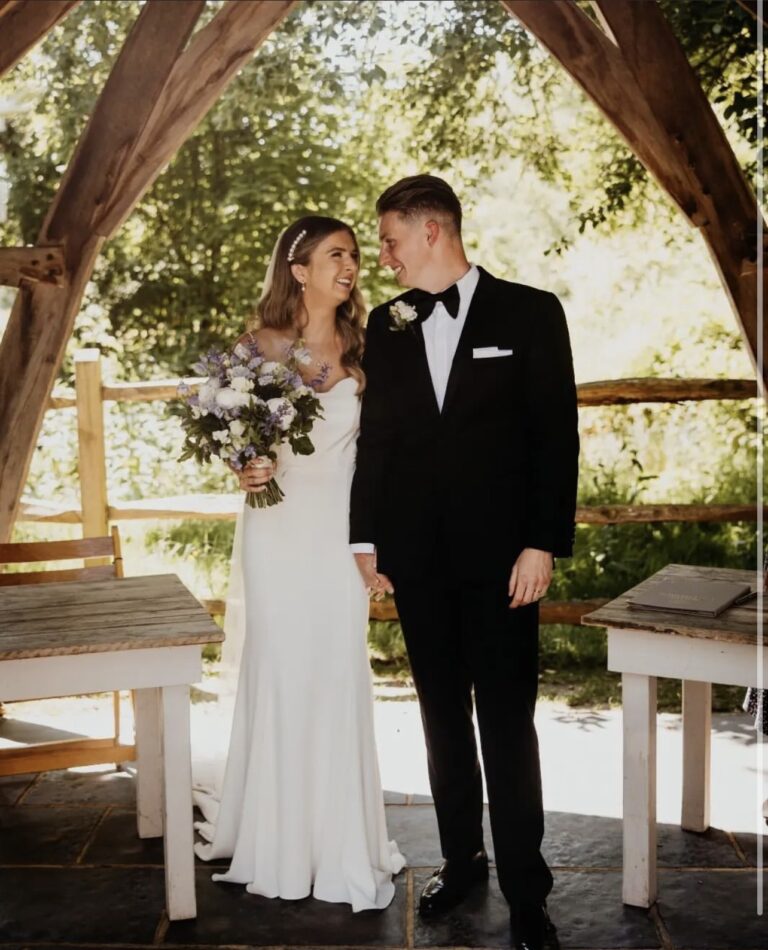 Kirsty Mackenzie, Jessica Eliza,  Kit Myers,  Jonny MP, Boutique Blooms
What do you love most about Millbridge Court?
This is a really hard one as I love absolutely everything about Millbridge Court – I get such a homely feeling when I walk in. My first wedding at Millbridge Court was in 2017!
From when I pull up, to walking in the door to see all my favourites from the lovely Millbridge Court team (their attention to detail is on another level).
I think I am going to have to say the loft, as it is where I spend of most my days at Millbridge and it is just the ultimate getting ready room for a bridal party… most reactions from bridal parties when they walk in is 'wow isn't this incredible!'
I also love how organised everything is, everything has a home – everyone knows what they need to do and when they need to do it! The day runs so smoothly thanks to the amazing team at Millbridge.
What Hair & Make up trends are you seeing for 2023?
In terms of hair trends for 2023, it goes from one extreme to another! On one end the sleek low buns (think Haley Bieber) are in but also effortless hair down (soft loose big waves) is back. I can also confirm Hollywood waves are here to stay!!
Makeup wise – lots of soft matte eyeshadow looks which is so beautiful and soft. I think it is a really timeless look. Dewy skin is most definitely still a favourite (unless you're super oily!!). Muted pinky tones on the eyes is also always a bridal trend!