The Bridal Changing Suite
25 / 02 / 19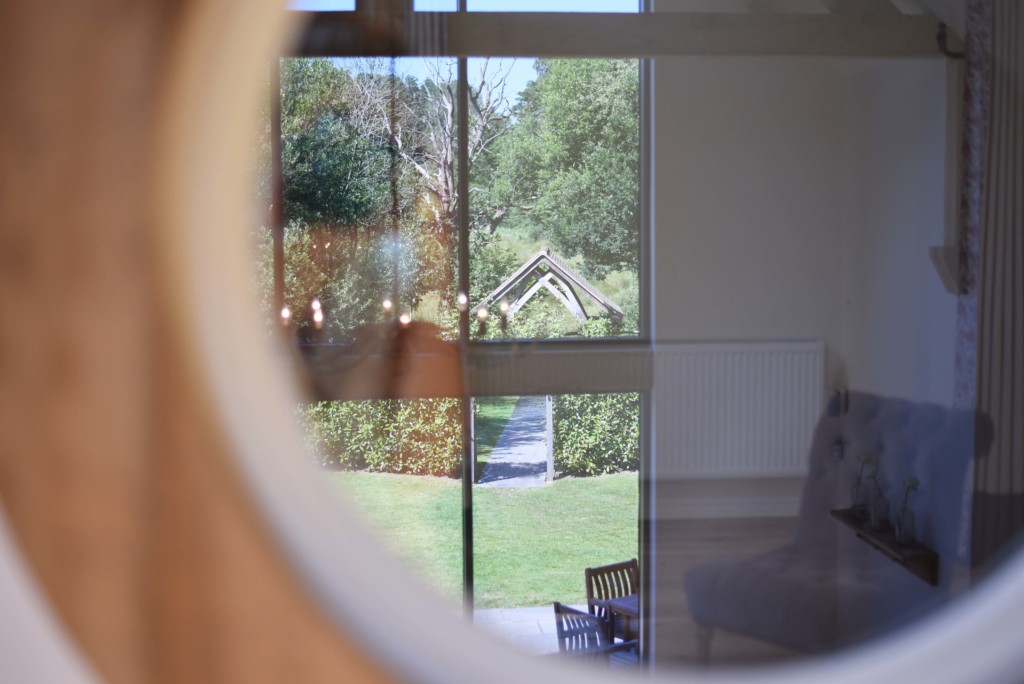 Last month, it wasn't just the Millbridge Court grounds seeing some exiting changes! We were also busy re-designing our Bridal Changing Suite & we're so thrilled to be unveiling all of the new additions with you all.
As you'll see below, our interior designer has combined strong colours & textures, with warm natural materials, most obviously in the newly laid wooden floor. Additional pop's of colour can be found in the hand woven Maimana Kilim Rug, sourced from Afghanistan & our full length mirrors now have added bulbs to create an even more glamorous feel to this intimate space.
Now for the two most exciting changes… firstly, we have created a private changing area for the Bride by adding a wall & curtain rail (featuring a rather gorgeous floral curtain) to the back wall which still features our vintage hook & also has a brand new full length mirror inside. This adds privacy in a beautiful space & also makes that dress reveal even more special. Lastly, we have also installed a private bathroom for ultimate ease & convenience throughout those morning preparations, complete with purple tiles & luxury bathroom products.
So, without further a do… here are a few snapshots of those exciting changes! We hope you adore the new additions & adjustments just as much as we do. Xx