Married at Millbridge – R&F
16 / 08 / 23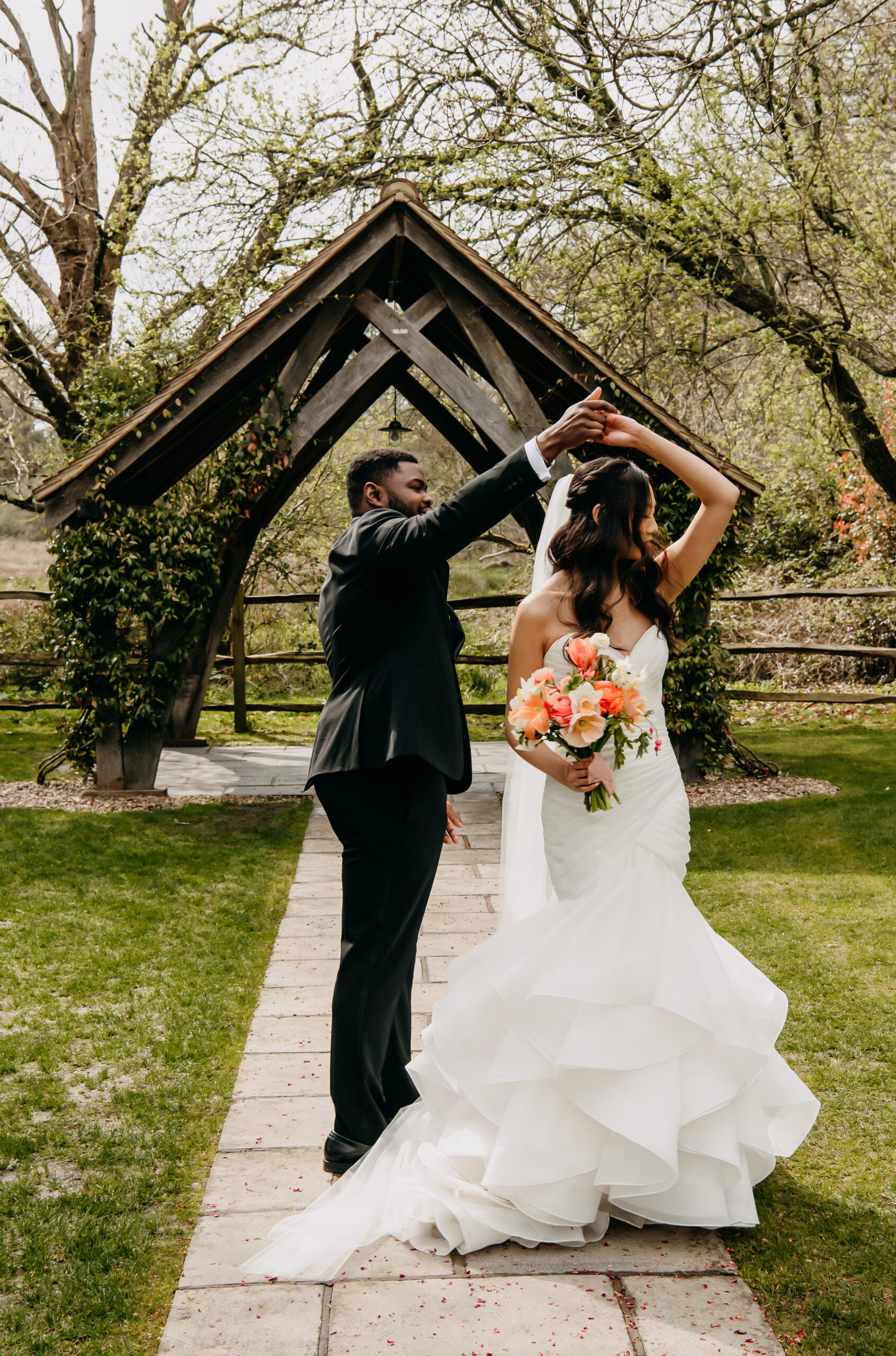 Rachel and Fiyin's Spring wedding day was so full of love and laughter!  Surrounded by family and friends, they created so many beautiful memories that will be cherished forever.
We caught up with them to relive their special day and give you a glimpse into just how much fun was had, from those loud "Yam Seng" to the incredible traditional wedding attires…
How did you meet and what's the proposal story?
We met for the first time through mutual friends who invited a bunch of us to a pizza night in Shoreditch. We didn't actually speak after that until the same friends invited us to a karaoke event, they hosted a year later. Honestly, if it wasn't for them, we wouldn't be together!
The proposal happened on our bucket list trip to Iceland. We had just polished off dinner at a restaurant in Reykjavik and before heading back to the hotel we decided to go for a walk around the stunning Harpan concert hall to take some pictures. It was at this time that Fiyin, being the opportunist that he is, decided to get down on one knee and propose!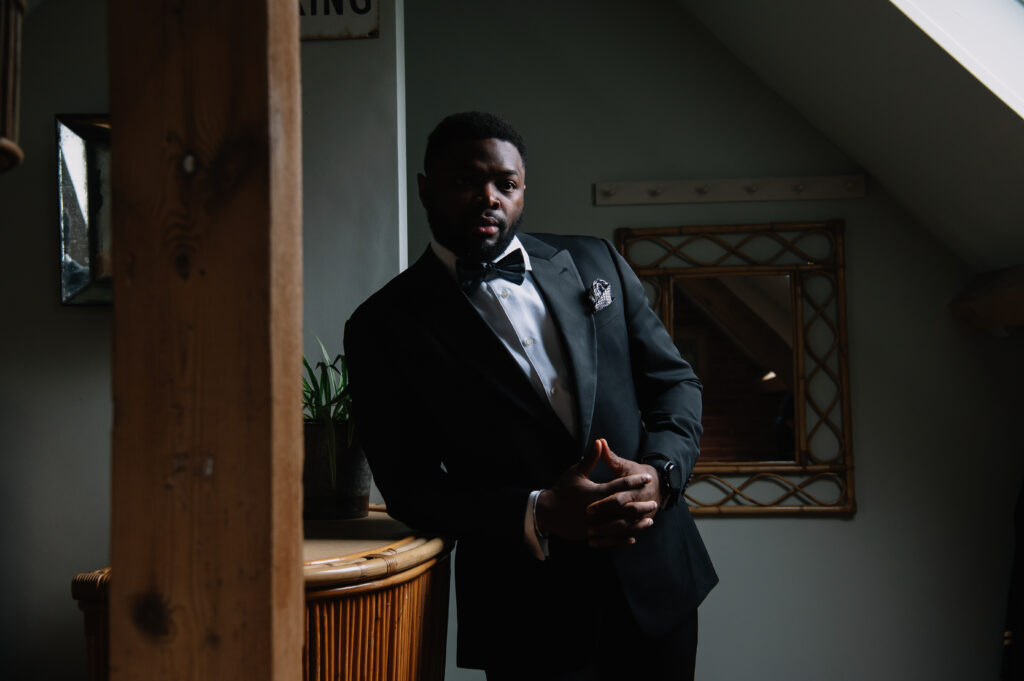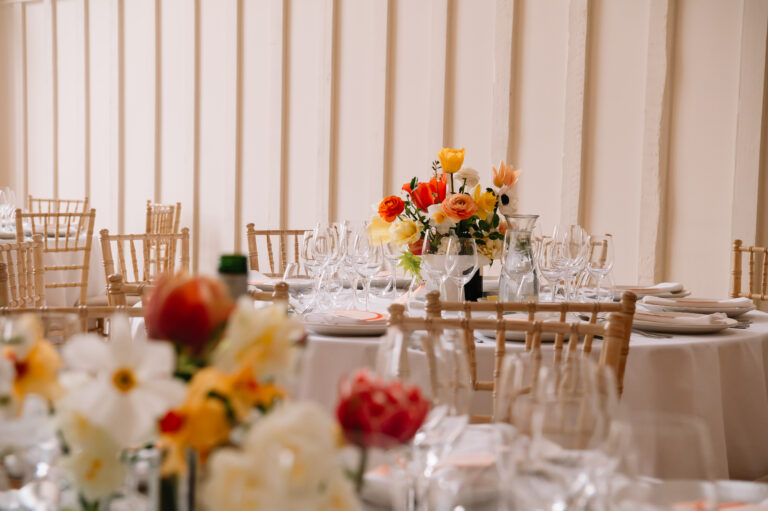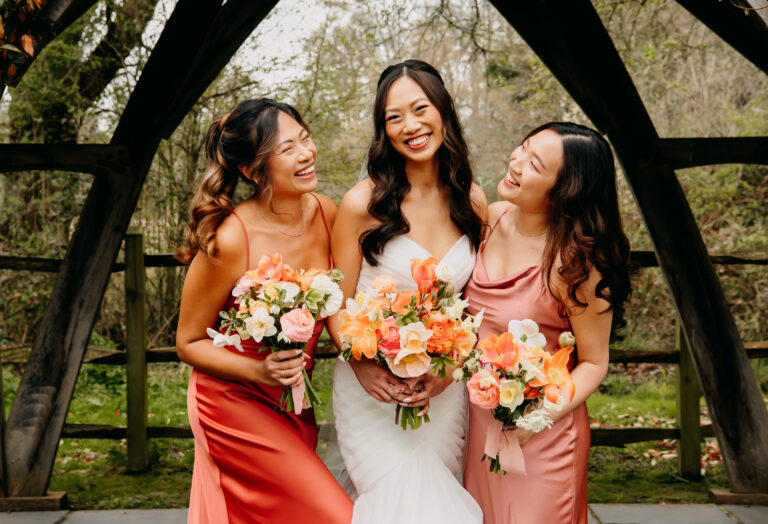 Why did you choose Millbridge Court?
Initially we didn't really have an idea of what kind of wedding we wanted, but we came across Millbridge Court online and were really impressed by the aesthetic and how it seemed both modern and classic at the same time. The location also suited us well as we were London-based and wanted it to be easily accessible for our friends and family, but at the same time it was remote enough to feel like a countryside escape. With Rachel being a passionate foodie, the catering was also something that caught our eye from the get-go with impressive menu options offered by Kalm Kitchen.
Ultimately, we are so glad that we went with Millbridge given that from the moment we reached out, they had been really responsive, personable and eager to help which meant a great deal to us, especially throughout the planning process.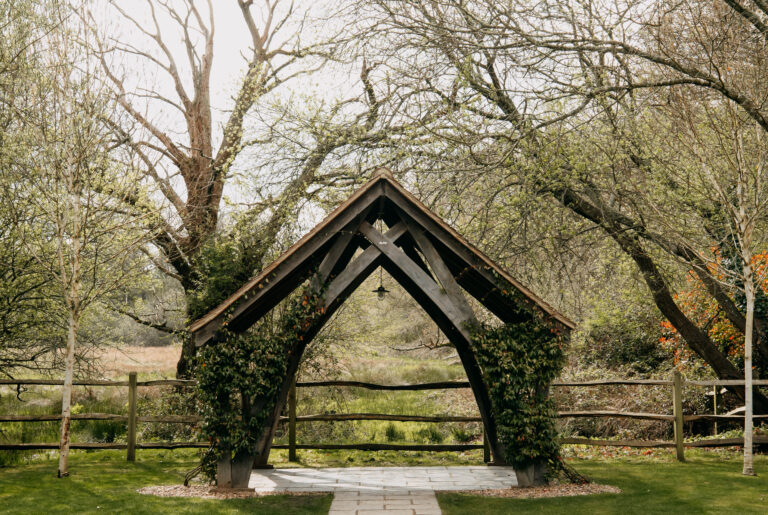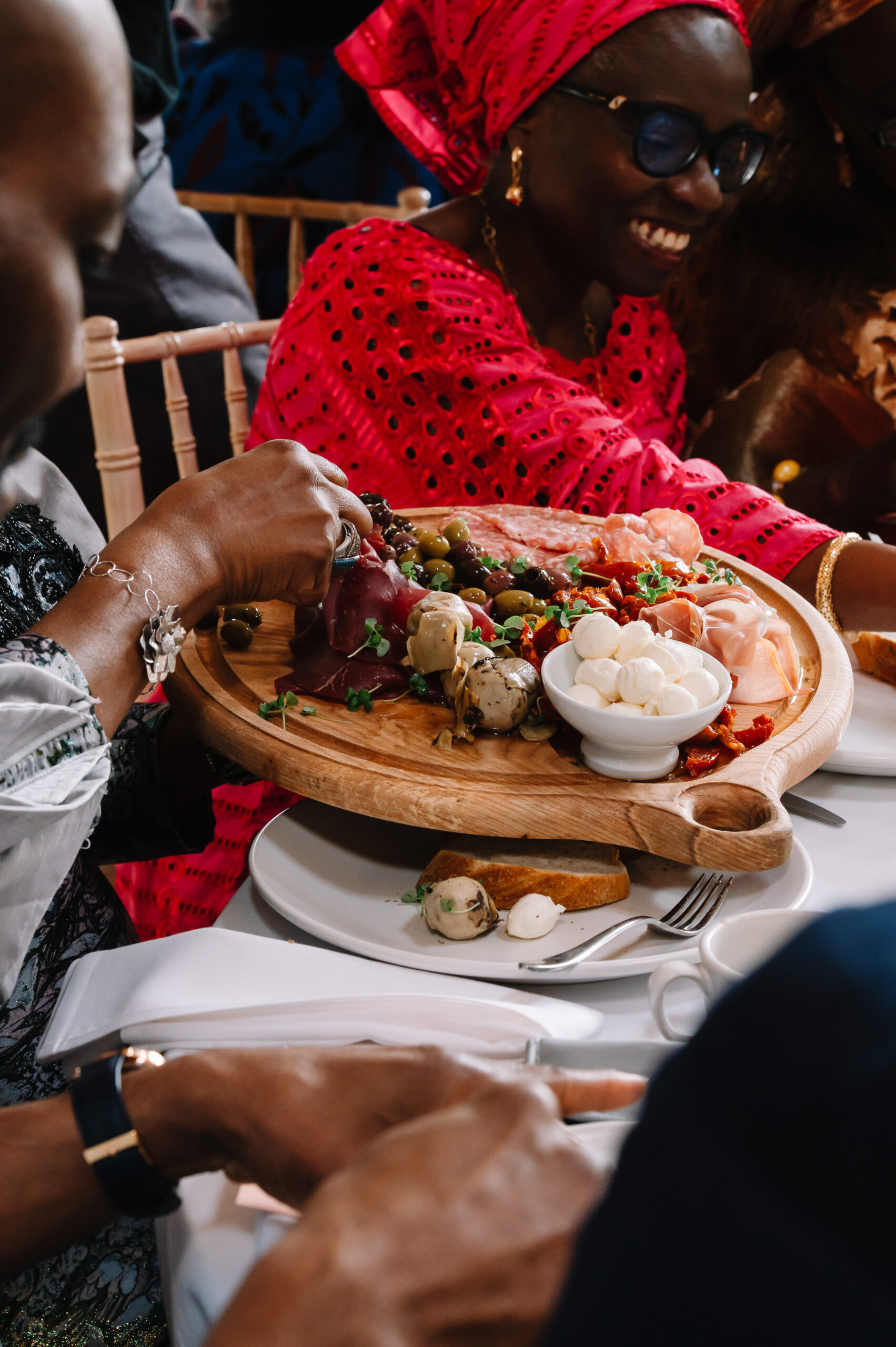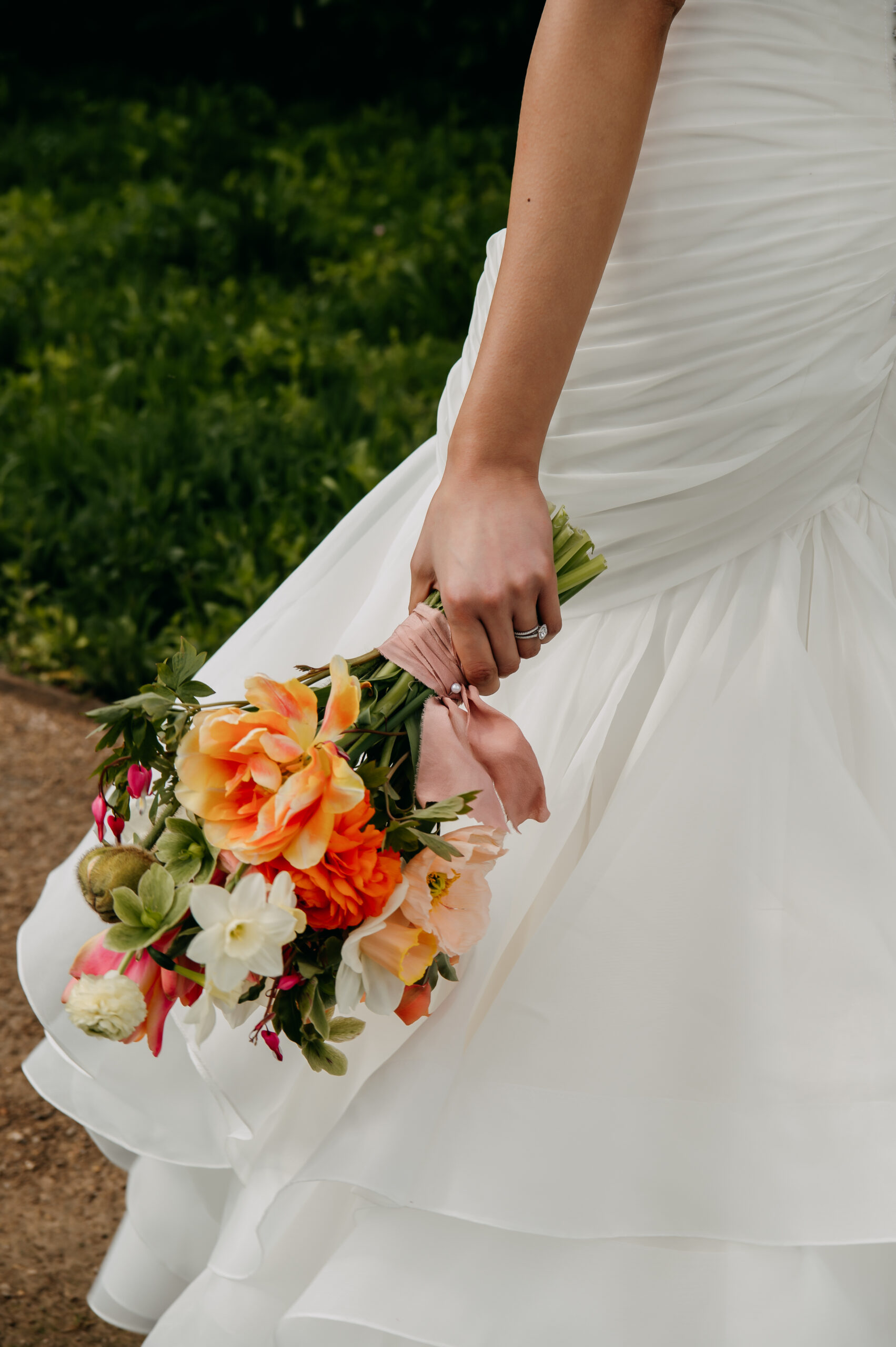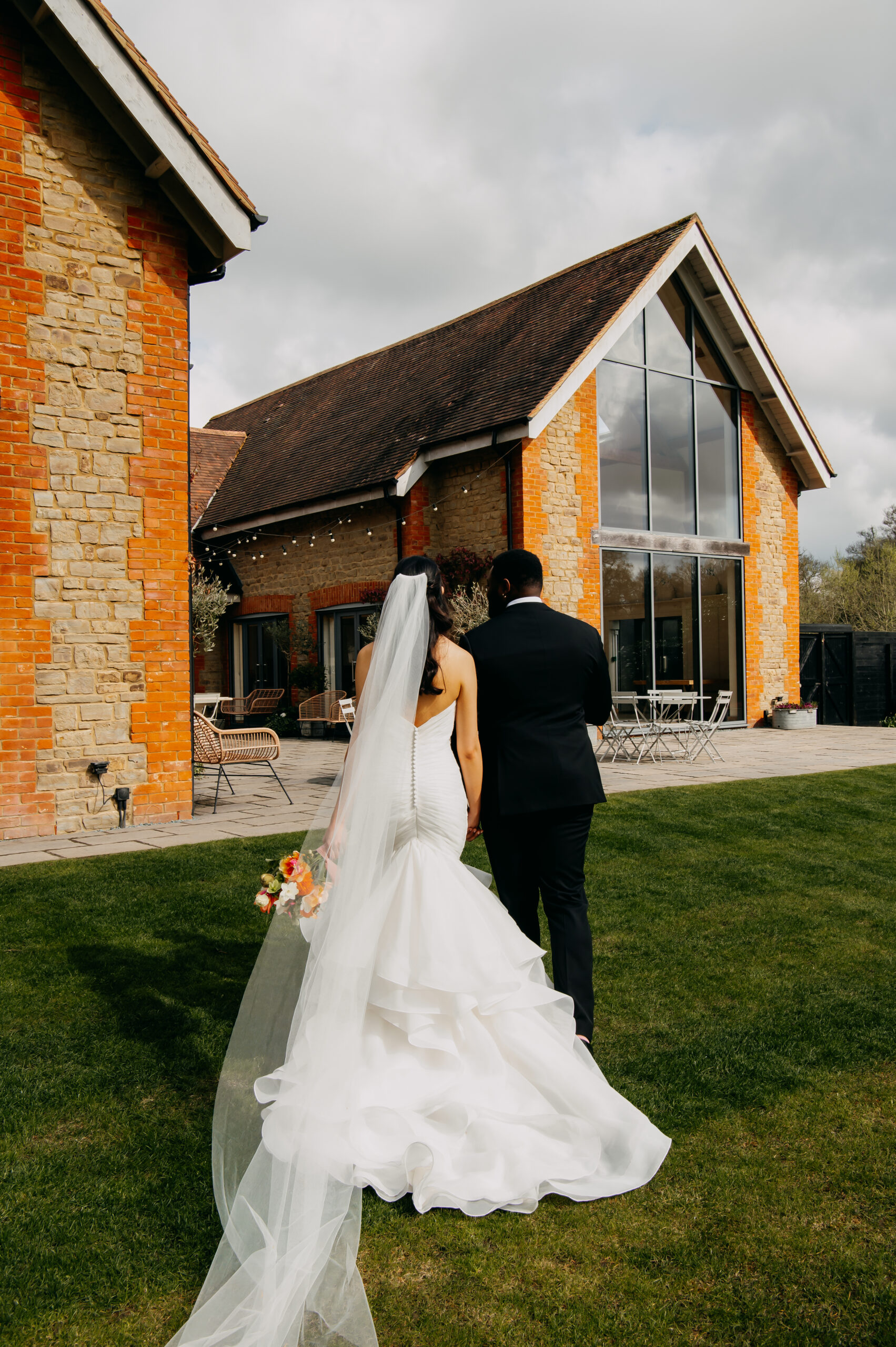 What did you love about having a Spring wedding?
Having a Spring wedding was one thing we were set on from the start of the planning process. It's that time of year when the skies start to get brighter, but it doesn't get overwhelmingly hot during the day and the sun sets later in the evening. Of course, with Spring comes the blossoming of nature and wildlife, and there was just something so beautiful about the symbolism of new beginnings at springtime which made the idea of having a spring wedding all the more special.
Tell us more about your suppliers and why you chose them.
We chose Philipa Day as our florist as we loved her organic style using a combination of flowers and colours that perfectly suited the fresh spring theme we were going for.
From the moment we came across Emma Jane Lewis' portfolio online, we knew that we wanted her to photograph our wedding. Her photos are romantic, candid, and editorial all at the same time and there were so many key moments throughout the day that we'll always be able to look back on thanks to her.
Our decision to hire a photobooth was a pretty last minute call but might have been one of the best things we decided to do! Picture Blast provided a really easy booking experience and set up on the day without a hitch. Our guests loved taking photos with the fun accessories it came with – and the best part is, the photos were all saved digitally so it was very amusing looking through them all when the link was sent to us!
We made the conscious decision to get our friends and family involved in some parts of the day too. It made the day so much more meaningful knowing some of our nearest and dearest also had a part to play in our big day.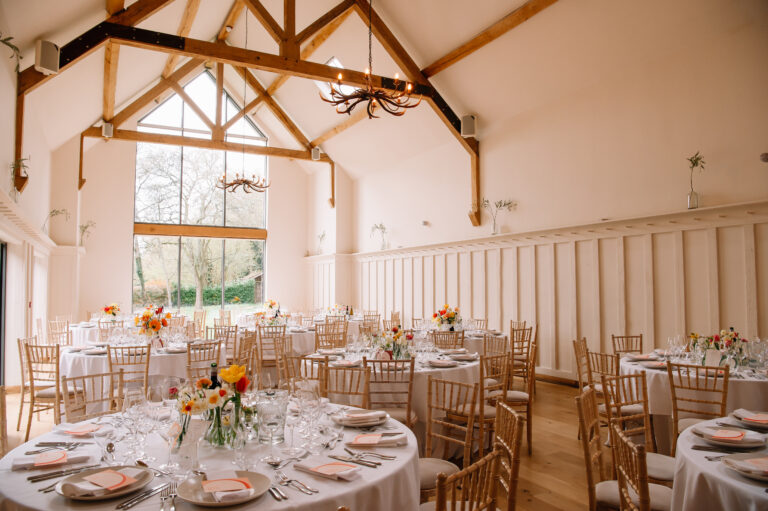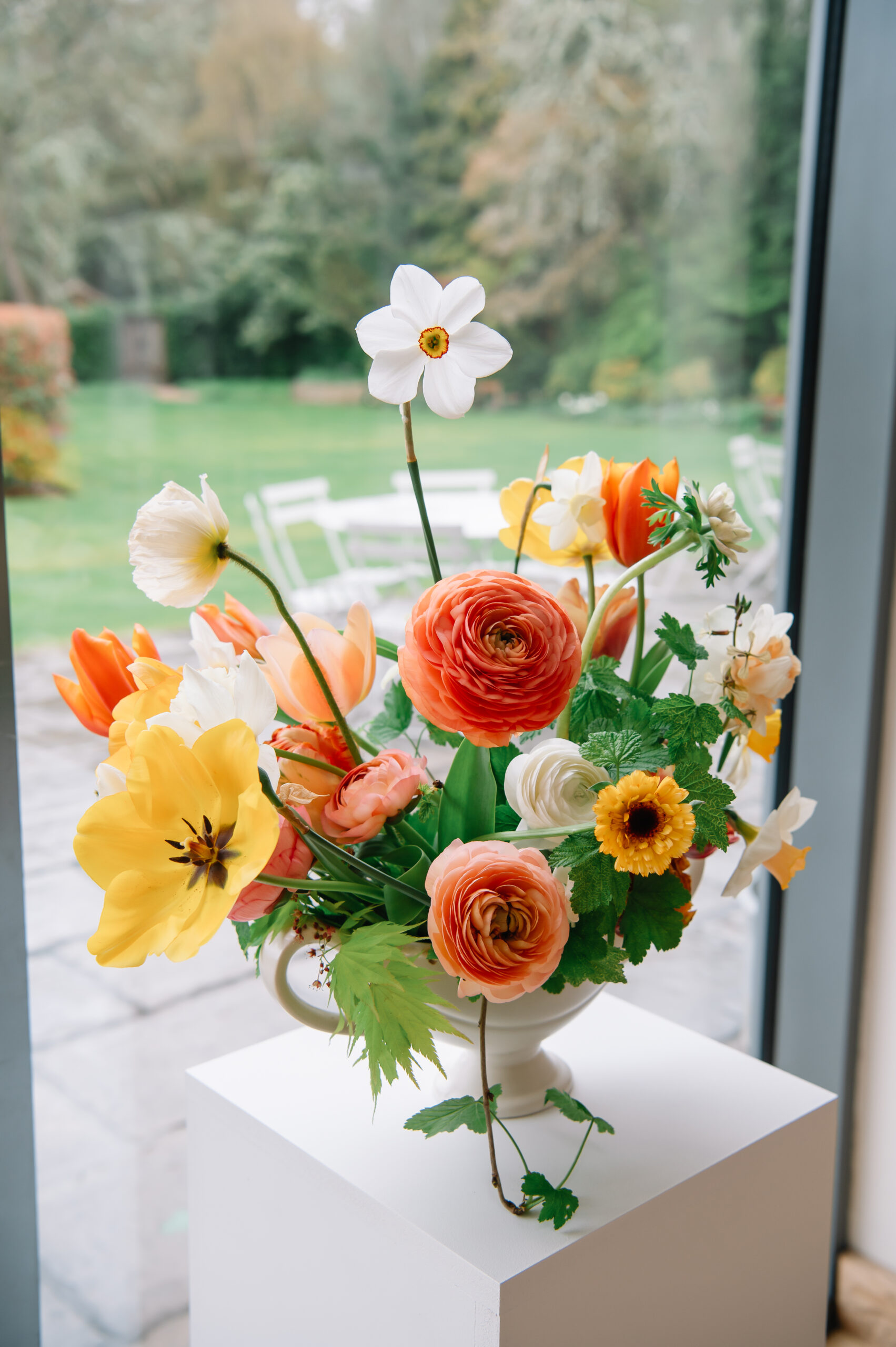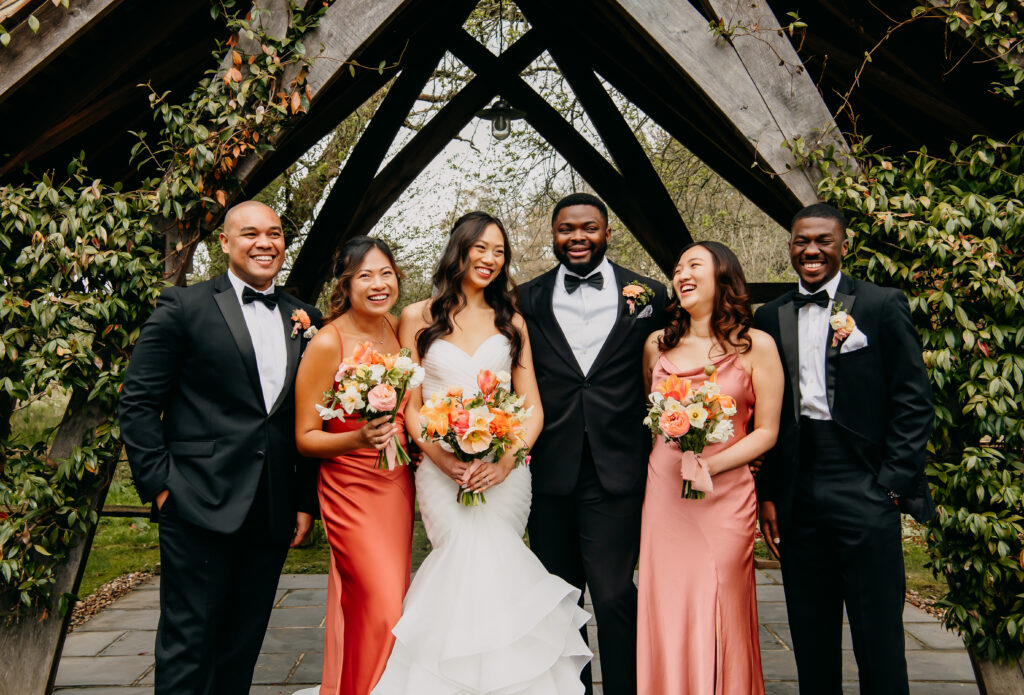 Were there any family traditions that featured in your day?
At the end of the meal, we went around to each table to toast our guests – a Chinese wedding tradition called 'Yam Seng' (equivalent meaning to 'Cheers' in Cantonese), Rachel's dad encouraged everyone to raise their glasses and shout "Yam Seng" at the top of their lungs. It definitely brought plenty of laughter and even a little bit of competition between the tables as to who was the loudest!
Our first dance then featured the two of us in traditional Yoruba wedding attire which were custom made for us in Nigeria. We danced our way into the reception hall surrounded by friends and family before our Nigerian guests sprayed us with cash – talk about a grand entrance!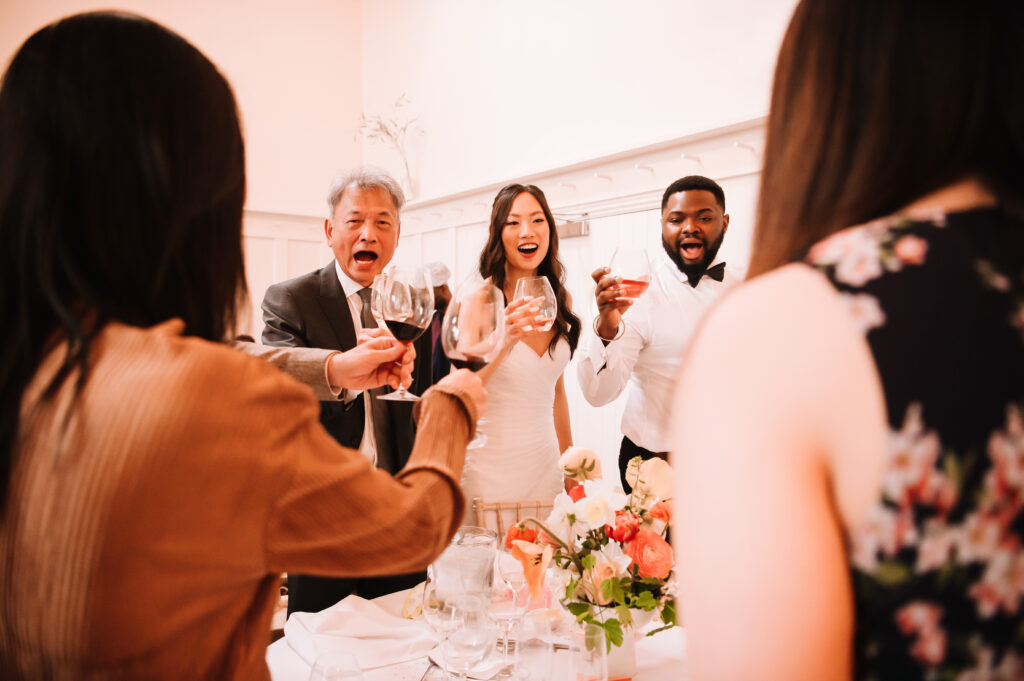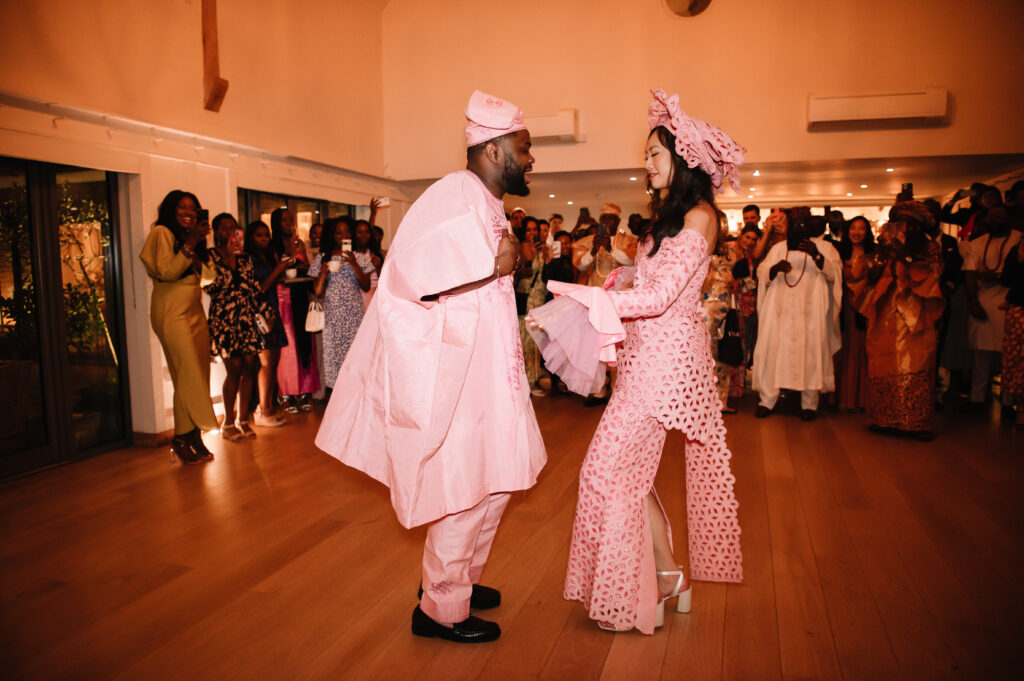 Tell us something that we wouldn't know about your day from the pictures.
The food was absolutely incredible. It was one of the things our guests kept bringing up as a key highlight from the day; from the canapés to the bountiful sharing platters and the late-night snacks, it was all so delicious and beautifully plated. Hats off to the Kalm Kitchen team for doing such a fantastic job!
Favourite part of your wedding journey?
The day itself! The planning process was tough at times and there were days when we were both questioning "is this really worth all the stress?", but when the day came, all of that faded away as we were surrounded by the ones we love and were reminded of what the day was really about.
Any words of wisdom for future couples?
Throw any expectations you have for the day out of the window and just focus on being present and making the most of it. Find five minutes for just the two of you together to take everything in and appreciate the moment. This might be the only time you'll see all your loved ones under the same roof, and it flies by much quicker than you'd think!