Dinner Date Night
27 / 05 / 21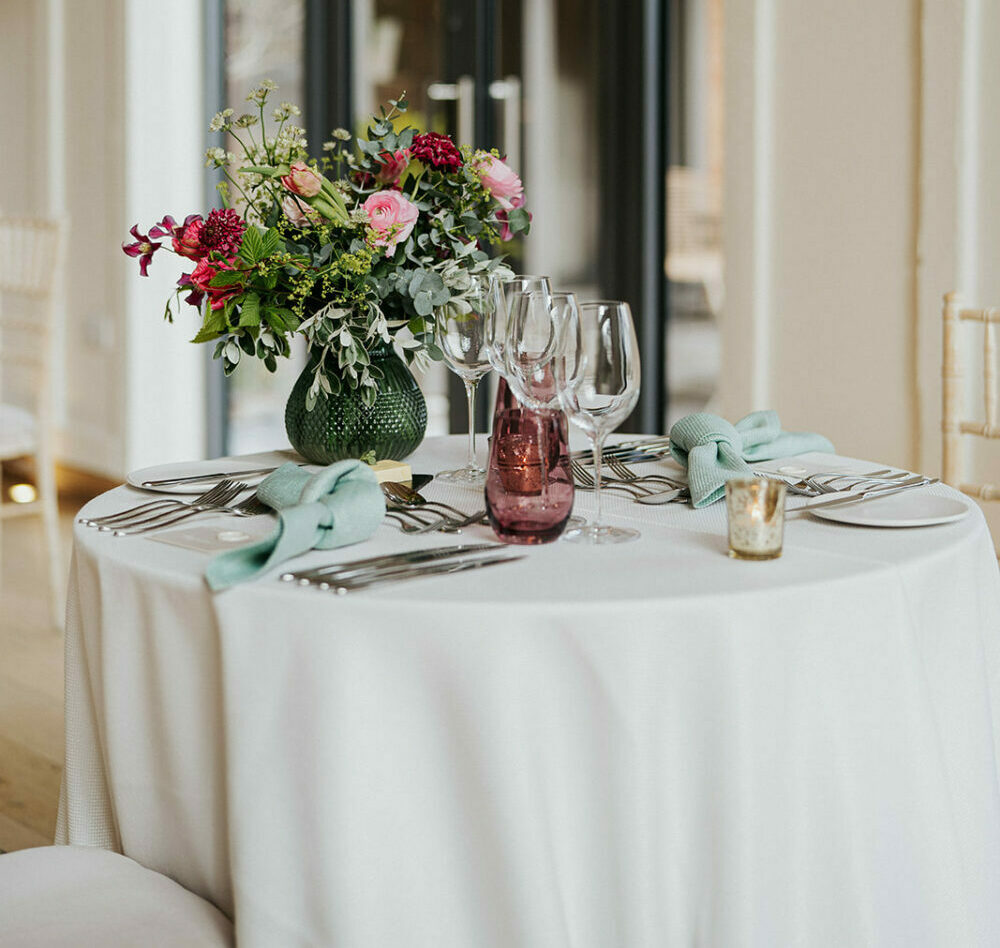 It's difficult to put in to words quite how excited we were to once again be hosting our Dinner Date Night's here at Millbridge Court!
To see the Venue spring to life with a flurry of activity as we prepared to welcome back so many of our Couples over the coming two evenings was so wonderful, and although the setup had to be different in 2021 our individual sweetheart tables made for a very special and intimate Dining experience for everyone that joined us.
As ever, we had a team of incredible MC Partners using their talents to make the evening extra special for our Brides and Grooms. Eden Blooms created stunning florals for each table, Era Calligraphy made exquisite name cards, Creative Spark setup light installations in both the Hall and the Atrium where we showcased our new Pimm's Drinks Station, Stella and Fly Music serenaded everyone so beautifully on both evenings and Kalm Kitchen brought together the entire vision on top of serving utterly delicious dishes from start to finish. Thank you also to the wonderful Kit Myers for capturing everything so perfectly!
We are already so excited for our upcoming Dinner Date Night's and can't wait to see more of you back at Millbridge Court but for now, here is a glimpse at last weeks gorgeous setup! Xx