10 Questions… With Ellie From Milk Street Kitchen
25 / 02 / 19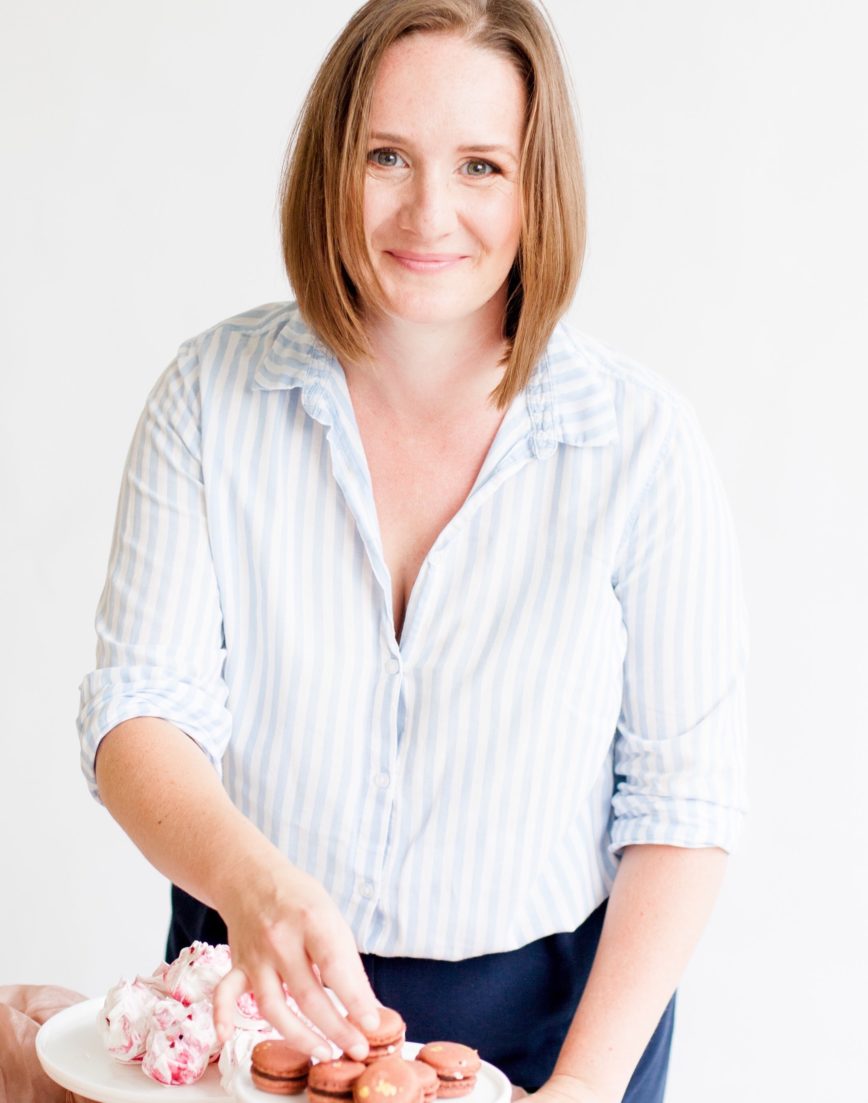 Where has your passion for creating gorgeous cakes come from?
For as long as I can remember I have loved to bake and experiment in the kitchen. It's something I used to do with my mum and nana and I got hooked on making people smile with cake.
---
When did you make the leap to setup MSK & create cakes for Wedding Days?
After taking a sabbatical from my PR job to follow my passion and study patisserie at Le Cordon Bleu, I knew I wanted to make baking my career. I tried a few different things from markets to working in a professional kitchen, but once I dipped my toe into making wedding cakes for friends initially, I knew I wanted to work in the wonderful world of weddings.
---
How would you describe your style of cake making & decorating?
Natural and abundant! My flavours and style are inspired by the beautiful countryside here in Surrey as well as classic patisserie techniques. I use swiss meringue buttercream to dress my cakes and love to work with fresh flowers and edible decorations like macarons to create something unique for each couple. All the jams, curds, caramels and ganache that fill my cakes are homemade in small batches so that everything is super fresh and full of flavour.
---
What can couples expect when they choose you to create their dream Wedding Cake? 
After enquiring, each couple is invited to a consultation and tasting so they can try a selection of flavours while we chat about their wedding and ideas for their cake. I then put together a detailed proposal that captures the ideas we discussed and confirms their design and flavours, as well as the practicalities of delivery and set up on the big day. In the run up to the wedding I keep in touch with couples to confirm all the final details and also liaise with other suppliers such as florists who may be providing fresh flowers for the cake.
---
What do you love most about what you do? 
It's so lovely meeting people at such a special time in their lives. Being invited to play a role in their wedding has got to be one of the best parts of my job. I also really love setting the cake up on the day of the wedding. Seeing each couple's ideas brought to life and all the details they've chosen is fantastic. Wedding mornings always have a special buzz to them and it's amazing to be part of that.
---
What top tips & advice do you offer couples along the way?
I often talk to couples about their timings on the day as there are options for when the cake is cut and served to guests to make the most of it for their wedding day. Some people like to use the cake cutting as a focal point for evening guests arriving later, while others sometimes cut and serve it as part of their drinks reception. I also suggest putting a slice or two to one side for them to enjoy after the festivities as cake can disappear quickly!
---
Have you found over the years that certain marketing platforms have been particularly helpful in growing your business?
Instagram has been invaluable to me over the last couple of years. Being able to use it as a 'shop window' is brilliant. Working with venues and other suppliers to tag and share each other's works means we can all reach a bigger audience and couples can easily find suppliers who are perfect for their wedding day.
---
What do you love the most about Millbridge Court?
So many things! The team is incredible and so supportive to couples and suppliers alike. Millbridge Court always feels like a home on the morning of the wedding, with bridesmaids in dressing gowns and families having a sneak peek at all the preparations. From a cake perspective there are also so many lovely spaces to set up a beautiful cake table that really allows your chosen cake to be a sweet centrepiece!
---
Other than Weddings, what other occasions do you get asked to create sweet treats for?
Other than weddings, I make cakes and pop up patisseries for all sorts of celebrations, such as birthdays, anniversaries and christenings. I've been asked quite a few times by former wedding clients to make a cake for another family celebration and that is always really special!
---
What are your three favourite industry professionals/ brands to follow on Instagram?
@KalmKitchenltd – for inspiring and mouth-watering food and styling
@Rockmywedding – for beautiful real weddings and fresh ideas
@Hannahberryflowers – for incredible seasonal flowers and breath-taking displays