News : 15 / 09 / 19
10 Questions with… House of Lemon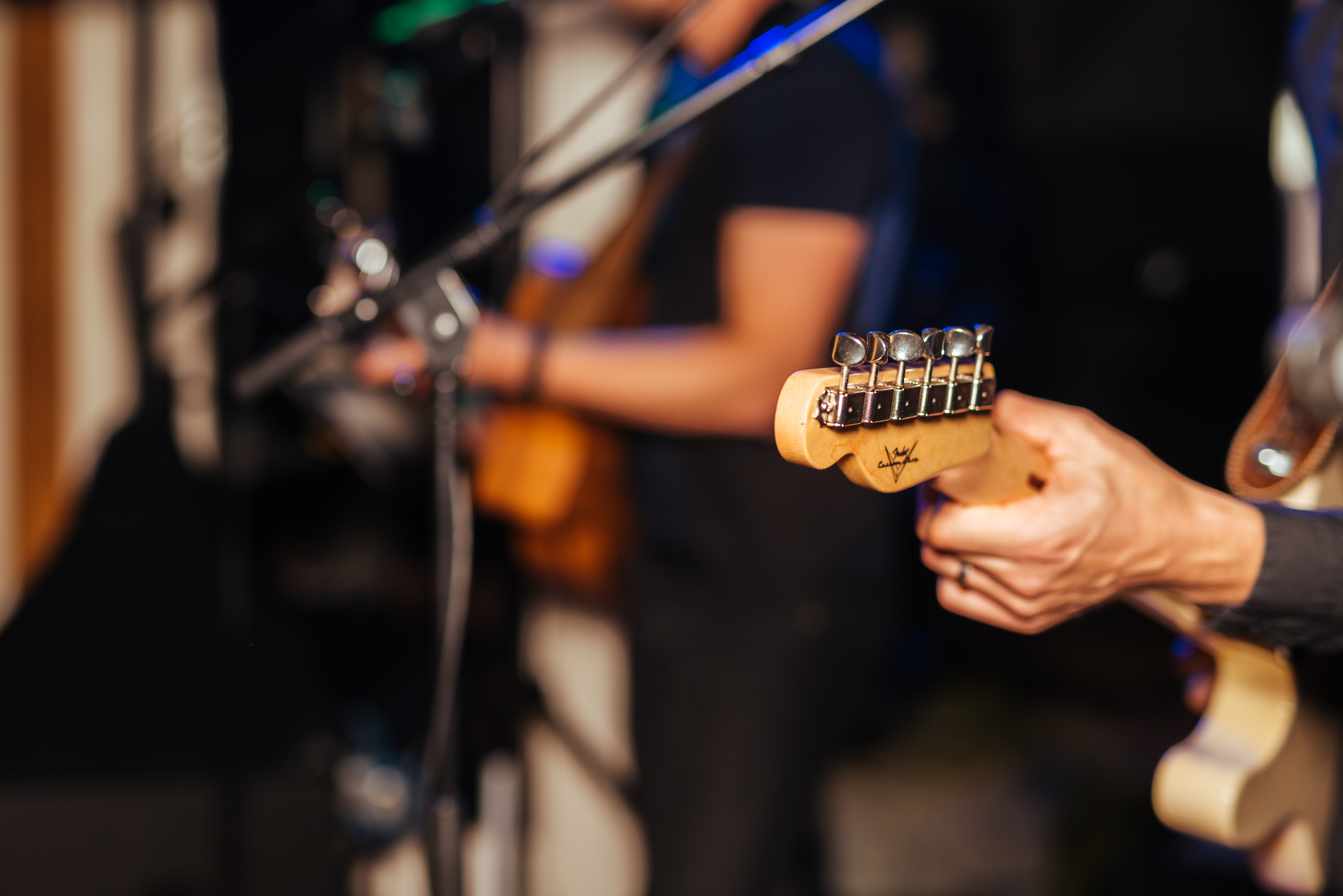 1. Can you tell us a little bit about House of Lemon?  
House of Lemon (previously Lemon Entertainment), is a boutique agency based in Surrey, providing hand picked, high end entertainment to weddings and events worldwide. From a solo harpist to a 13-piece band, we have some of the best musicians in the UK on our books. House of Lemon offers a personal service – everything is managed under one roof, through one dedicated point of contact.
2. When and why did you setup House of Lemon?
I set up House of Lemon six years ago, after eight years of working in the music industry in various roles – mainly running live music and entertainment events such as festival stages and music venues. I worked with some fantastic artists and on some epic events including Ed Sheeran's 'Live At The Bedford' EP recording, a secret Paolo Nutini show in Hammersmith, SXSW, Hop Farm Festival, Cornbury Festival and loads more. House of Lemon came about after realising how hard it is for people to book a high-quality band for their wedding or event. Other agencies offer hundreds of different bands but seem to have no filter when it comes to quality. 
3. How would you describe the artists that you represent and manage?
I pride myself in supplying my clients with fantastic musicians who make their living from recording and touring with established, well-known artists as well as playing at high-end events. Not only are our musicians the best that money can buy – they are all charming, lovely people who make my office one of my favourite places to be. Some of our musicians play and have toured with well known artists such as Florence & The Machine, The Spice Girls, James, Paloma Faith, Lulu, Sigala and Sam Smith.
4. How have you selected the artists and bands that have become a part of the House of Lemon Family over the years? 
Most of the musicians I work with I've known for years and worked with them previously when I worked in the commercial music industry. I only work with musicians and entertainers that I trust and know are at the top of their game. Quality is really important to me as is service and professionalism.
5. What can couples expect when they enquire with you regarding finding the perfect musicians for their Big Day? 
Initially I like to try to get to know the clients and what they have in mind entertainment wise for their Big Day. Once I get an idea of the kind of vibe they are going for, I send over some options for them to consider. I also offer 'on the house' phone consultations should clients request one. Once a decision has been made as to what entertainment they'd like to go with, I look after the logistics side of the booking, so everything from where the band needs to load in and power requirements to making sure they have any special song requests that the client has asked for.
We give each of our clients the most personal and attentive service, responding to their needs and any changes to the plan quickly and efficiently – and often recommending actions and ideas before they have had a chance to think of them. Our clients say what they love most (apart from our crowd-pleasing performers) is feeling in safe hands. 
6. What advice would you give to those couples who are about to embark on choosing their Wedding Entertainment but are unsure where to begin?
I always think personal recommendations are a great way to start. Perhaps asking friends and family if they have seen any great live acts recently at weddings or events. It's also a great starting point to watch some videos of wedding bands online so you get an idea of the kind of thing you want/do not want – so when you contact an agency or ask for advice you have narrowed down the type of entertainment that you'd like. You can see videos of our bands, DJ's and entertainers on our website.
7. What do you love most about what you do?
Being able to go to some absolutely stunning venues, listen to some of the best musicians in the country perform whilst watching our clients and their guests having the time of their lives. I love doing what I do because I can actually see the memories being made whilst the service that I provide is happening – it's a great feeling.
8. What do you love the most about Millbridge Court? 
I absolutely love the décor at Millbridge. Every time I visit it makes me want to redo my whole home in the style of the venue. The breakfast room is definitely one of my favourite rooms as well as the garden, which is breathtaking in the summer for outdoor weddings.
I also think the atmosphere at the venue is lovely – the staff are friendly and details are important to them (it's all in the details!)
9. What are your three favourite industry professionals/ brands to follow on Instagram?
@Dostiemposuk – these guys are one of my acts and are brilliant – they are massive characters and always bring such energy to events they perform at. Their stories always make me laugh and dance at the same time.
@Confetti_and_silk_films – Stu and Dan are AMAZING videographers who I work with a lot. They are lovely chaps and make stunning visuals. I love looking at the videos on their page.
@Veronikaward – Veronika has to be one of my favourite ever photographers. She works on a lot of weddings but also lifestyle and travel. Her shots are absolutely stunning. I often get her in to my events to take live shots of my musicians and I'm always thrilled with her work.
10. What are you seeing as the trends in wedding entertainment at the moment?
It's really refreshing to see that people are starting to place more importance on the entertainment for their big day. They are spending more time considering the type of entertainment they would like for various points throughout the day. More people are now booking live music for their ceremony – there really is nothing like walking down the aisle to a live performance.
We are also seeing people considering their guests during the drinks reception part of the the day. I think this can be the longest part of the day for guests and having some live entertainment gets them in the mood for the evening reception.  Our roaming bands have been very popular for daytime entertainment this year – they are versatile and can move around the drinks reception interacting with guests and bringing some fun to this part of the day. I've also seen a rise in people looking for something a little different for their evening reception. For example, instead of going for just a DJ they want that live music element in there too – so might go for a DJ/Drum duo or a band that is totally different from the standard party band that their guests may have never seen before. We have an amazing act called Contempo who has to be seen to be believed. If you want to see something truly impressive and different head to the website to check him out!
To find out more about House of Lemon & their talented acts, head to: www.houseoflemon.co.uk